« November 2007 | Main | January 2008 »
December 31, 2007
Fred's Message to Iowa Voters
Fred's Message to Iowa Voters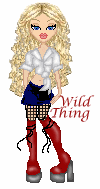 Wild Thing's comment.........
This is excellent well worth watching and listening to.
Posted by Wild Thing at 10:33 AM | Comments (9)
---
~ Happy New Year ~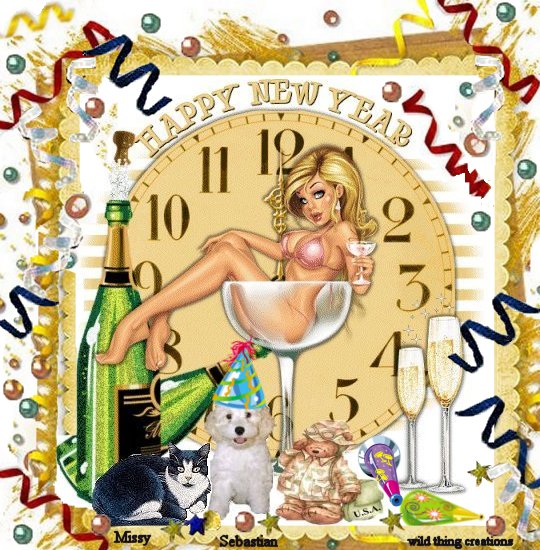 We will open the book.
Its pages are blank.
We are going to put words on them ourselves.
The book is called "Opportunity" and its first
chapter is New Year's Day.
~ Edith Lovejoy Pierce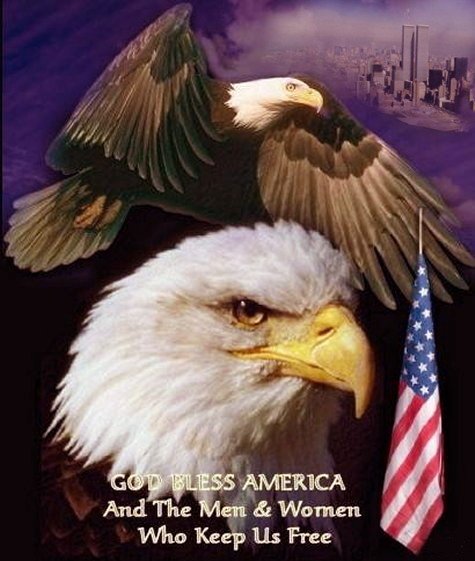 .
Praying we are blessed with a Conservative President this year. We ask Lord, that You guide the leaders of our great country in their hour of decision. The burden that has been placed on their shoulders is overwhelming. We ask that with Your infinite wisdom You guide them gently to the right decisions. Lord, hold our troops in your loving hands. Protect them as they protect us. Bless them and their families for the selfless acts they perform for us in our time of need. I ask that no Airman, Coast Guardsman, Marine, Sailor, Soldier or National Guardsman, feel alone or forgotten.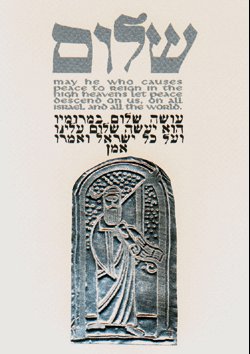 And prayers for all our Jewish Troops included in the prayer above.
~~ WildThing

Posted by Wild Thing at 12:55 AM | Comments (14)
---
Lawyer Damages Marine's Car on Eve of Deployment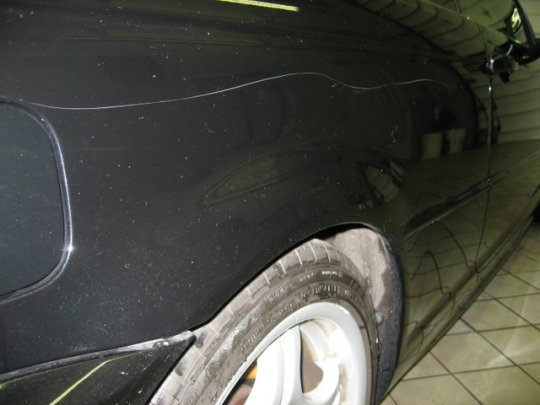 Anti-Military Lawyer Damages Marine's Car on Eve of Deployment
This ought to make your blood boil. And this Marine should receive a commendation for not kicking the living crap out of the guy...seriously.
Marine Sgt Mike McNulty is on activation orders to Iraq (second tour). On December 1st, 2007, Mike went to visit a friend in Chicago before deploying to say goodbye. In order to get to his friend's residence, and keep in mind that Chicago is a myriad of diagonal and one-way streets, the front entrance (right way) to the one-way street was blocked. Mike, being a Marine, overcame and adapted by driving around the block to the other end of the street and backing up all the way to his friend's place.
While saying goodbye, at about 11am, he noticed a man leaning up against his car. Mike left his friend's apartment and caught the man keying his car on multiple sides.
After caught in the process, the man told Mike, "you think you can do whatever you want with Department of Defense license plates and tags". (In Illinois you can purchase veteran, Marine, or medal plates. Mike has Illinois Marine Corps license plates.) During the exchange, he made additional anti-military comments.
Mike called the Chicago police and had the man arrested. A citation against the man was issued for misdemeanor criminal damage to private property.
The police report (and I have copies if needed) states:
Victim related to P/O that as he walked back to his vehicle, he observed the offender leaning up against his vehicle and rubbed/dragged his left arm and hand across the passenger side. As offender walked away from victim's vehicle, victim observed a scratch along the rear trunk and passenger's door area where offender dragged his arm and hand over. Victim and witness stopped offender and confronted him. Victim has military plates and decals on his vehicle and offender made anti war and military comments to victim. Upon P/O's arrival to scene, offender denied scratch victim's vehicle, but did admit to rubbing past it. Victim at this time did not sign complaint, because he is leaving tour for military duty. Offender said they accused him of scratching the car because he is Jewish. Offender's statements/responses to P/O's questions unreasonable.
As it turns out, the man is Chicago lawyer Jay R. Grodner, who owns a law firm in the city and has offices in the suburbs.
After sending the car to the body shop, it was determined there is $2400 in damage, making this a felony. Mike went to court Friday morning to collect the damages against Mr. Grodner and file felony charges. Though the damages are over $300 (the amount which determines felony or misdemeanor) Grodner offered Mike to pay his deductible, $100, and have Mike's insurance pay for it.
The Illinois States Attorneys tried to coerce Mike into accepting the offer. Appalled, Mike said he wanted this to be a felony. The state told Mike that it was not worth pursuing felony damage against Grodner because they don't have the time. In addition, the state prosecutors told him that he would never it 'would be difficult to recover the damages' from Grodner because he is a lawyer.
Instead, the State asked Mike if he would accept probation for Grodner. Mike accepted, probation was offered to Grodner, and Grodner declined the offer, saying within ear shot of Mike, "I'm not going to make it easy on this kid". Mike's next court date is tomorrow, Monday, December 31st, to pursue misdemeanor charges against Grodner.
Mike's leave is over on January 2nd when he reports to Camp Pendleton before heading to Iraq.
Jay Grodner knows this and is going to file for a continuance until Mike is gone and cannot appear in court.
By account of the Illinois State's Attorneys, Grodner is likely to get away with defacing Mike's car with no penalty because, 1) Mike is about to deploy to Iraq and will not be available to appear in court, and 2) Grodner is a lawyer and can get out of this very easily.
So, does anyone have any ideas about how to proceed? All peaceful and rational ideas are welcomed. We are contacting the media about this, too.
Please pass this story on to anyone you know that might be able to help. Contact me [Blackfive] if you have any information or ideas.
Thanks!
Matt (Blackfive)

.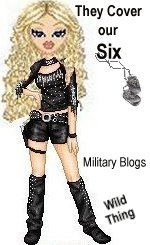 Wild Thing's comment........
What a world that this kind of thing would happen to one of our soldiers. That lawyer could so easily have been appreciative of this soldier and thanked him for his service. But NO way, not for a low life like this lawyer. This is so horrible!

UPDATE
Information on the Lawyer
Lawyer name: Jay R Grodner and Assoc
Jay R. Grodner
Law Offices of Jay R. Grodner
Principal Office-Deerfield
625 Deerfield Road –Suite 406
Deerfield, IL 60015
Phone: (847) 444-1500
Fax: (847) 444-0663
Downtown Chicago
30 N. LaSalle St. - Suite 1210
Chicago, IL 60602
Phone: (312) 236-1142
Fax: (312) 236-6036
Email: jayrg8@aol.com
Posted by Wild Thing at 12:50 AM | Comments (22)
---
Texas Paper Credits Texan of the Year: The Illegal Immigrant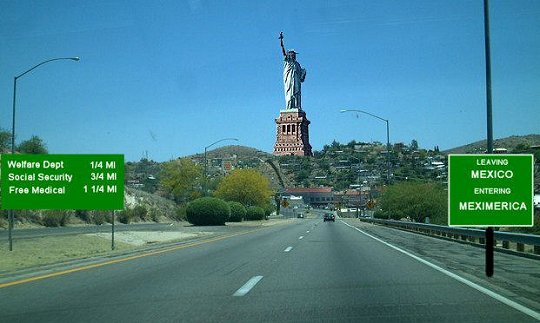 2007 DMN ( Dallas Morning News) Texan of the Year: The Illegal Immigrant
DMN ....for entire article
He is at the heart of a great culture war in Texas – and the nation, credited with bringing us prosperity and blamed for abusing our resources. How should we deal with this stranger among us?

He breaks the law by his very presence. He hustles to do hard work many Americans won't, at least not at the low wages he accepts. The American consumer economy depends on him. America as we have known it for generations may not survive him.

He's the Illegal Immigrant, and he's the 2007 Dallas Morning News Texan of the Year – for better or for worse.
And this................
If critics are correct, we could be seeing the advent of the kind of fractiousness that bedevils public life in Canada and other nations where peoples who speak different languages, and come from different cultural backgrounds, live together only with mutual suspicion and unease.

On the other hand, perhaps the alarmists are wrong. Maybe these ambitious, hard-working immigrants, whatever their documentation, will write the next great chapter of a story that's still deeply American, though with a different accent. If the optimists are right, much work remains to be done to incorporate all immigrants fully into new cultural traditions.

We end 2007 no closer to compromise on the issue than when the year began. People waging a culture war – and that's what the struggle over illegal immigration is – don't give up easily. What you think of the illegal immigrant says a lot about what you think of America, and what vision of her you are willing to defend. How we deal with the stranger among us says not only who we Americans are today but determines who we will become tomorrow.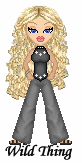 Wild Thing's comment........
This article is so wrong in so many ways. First of all to give illegal's a nod in any way is wrong from the get go. They are illegal, they are law breakers, they show NO respect for our country and the laws set up already for immigration. Immigration for GOOD people that wait and wait as they follow the legal way to enter our country.
Illegal's that many are not only Mexican but also terrorists and a major threat to our United States of America.
My grandparents, my husband's parents, your relatives all came here obeying our immigration laws. Our leaders, our news media are making excuses for these illegal's and it only encourages them like a high five to keep pouring in by the droves.
A fence unfinished when it was promised to Duncan Hunter and others. Border Patrol Agents in jail for doing their job. WTF
And now this to make the illegal immigrants the Texan of the year is treasonous!

.....Thank you Mark for the heads up on this article.

Posted by Wild Thing at 12:47 AM | Comments (12)
---
Take on Fred Thompson's Video To Iowa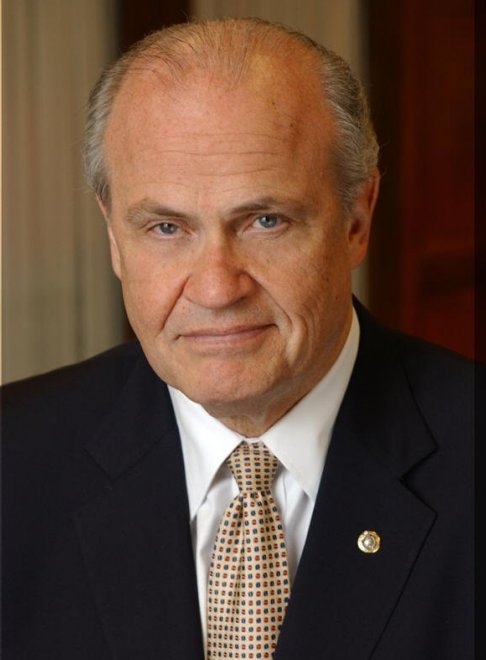 Fred Thompson's closing argument to the people of Iowa.
By Peter Robinson
Whereas Romney is saturating the airwaves with attack ads, Thompson pays the voters the courtesy of speaking calmly, and in detail—the video runs to just over 15 minutes. Why should the good Republicans of Iowa support Thompson? Because, the candidate argues, he can win.
" I believe I am the only candidate in this race who can bring our party to victory in the fall. First, because of the firmness of my principles and the trust that that engenders. Secondly, because of the detailed program I've put before the people. Third, because I've been tried and tested — and I'm a known quantity in public life.

But, most of all, I think I know how to talk to the American people about the opposition and the danger their victory would pose to the principles we hold dear."
In the passage I found the most striking, Thompson does something no other Republican contender has attempted: appeal to Democrats.
" You know, when I'm asked which of the current group of Democratic candidates I prefer to run against, I always say it really doesn't matter…These days all those candidates, all the Democratic leaders, are one and the same. They're all NEA-MoveOn.org-ACLU-Michael Moore Democrats. They've allowed these radicals to take control of their party and dictate their course.

So this election is important not just to enact our conservative principles. This election is important to salvage a once-great political party from the grip of extremism and shake it back to its senses. It's time to give not just Republicans but independents, and, yes, good Democrats a chance to call a halt to the leftward lurch of the once-proud party of working people.

So in seeking the nomination of my own party, I want to say something a little unusual. I am asking my fellow Republicans to vote for me not only for what I have to say to them, but for what I have to say to the members of the other party—the millions of Democrats who haven't left the Democratic party so much as their party's national leadership has left them."
This is reminiscent of Reagan's talk to the people of North Carolina in 1976. Simple, straightforward, modest production values—just the candidate in front of an American flag and an Iowa flag—but (to use the word again) compelling. Reagan's 1976 talk enabled him to recover after a string of primary defeats, winning in North Carolina, then going on to come within a handful of delegates of wresting the nomination from Ford. Will Thompson's talk move voters in Iowa? Does his campaign have the money to get it on the air? Throughout the state? Or even in a few of the most important markets? Beats me. But we have here a serious man, making a serious case—and doing so in the context of a campaign that has otherwise descended into mere caterwauling.
Even at this late hour, I wouldn't count Fred out.
.

Wild Thing's comment........
Maybe the tortoise is going to beat the hares. Slow and steady just might win the race.
Posted by Wild Thing at 12:45 AM | Comments (10)
---
Thank you Team Theodore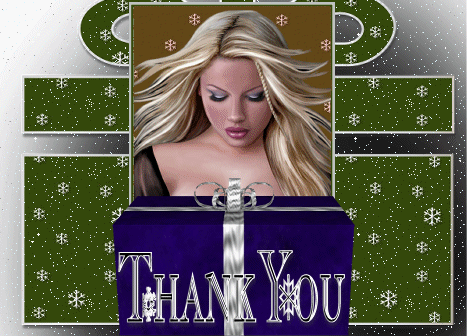 I just wanted to thank you all for your support for this blog, and for being a part of Team Theodore. I look forward to 2008 and you all have a lot to do with that.
Thank you too for your emails, cards, gifts and the tips in the tip jar. The Care packages to the troops from Team Theodore arrived in time for Christmas, and I am hearing back from the soldiers a little at a time. They are very busy and I truly don't even expect a reply, it is just so wonderful to know the packages got there ok.
I have some idea's for the New Year of sending more packages to the troops and also to the wounded. I am getting some names a little at a time so the packages can go directly to the soldier right from all of us.
Also and most of all thank you for your friendship, I love you all.
The world has gone mad to a certain degree, there is tremendous hope our country will survive, and we will continue to live in the land of the free. But it once again comes at a cost to our troops and the support they get is so important. Plus having a blog a little home online, a place to come and share, laugh, shed a tear, and talk to one another of the things that tick us off as well as cheer about things has meant more to me then I can say.
NIck doesn't use a computer although it was his idea that I get one. haha But he does love to read the posts I do and the comments from all of you. He is very supportive and sometimes has even hand written a post he wanted to put here for me to type it and post it for him. I believe he sent one email in his entire life, that he typed and I showed him how to click send. He got up and said ok that is about it for me I am more comfortable having you do it. giggle
But he knows who you all are and asks about how you are doing often. So he is very much a part of this place as well in his own way.
Thank you and a BIG hug for each one of you.
Love
Chrissie
Posted by Wild Thing at 12:44 AM | Comments (7)
---
The 1st Cav

.....Thank you John 5 (VN69/70) for this video.
Posted by Wild Thing at 12:40 AM | Comments (8)
---
December 30, 2007
General Patreus Year-end Letter To His Men and Women Under His Command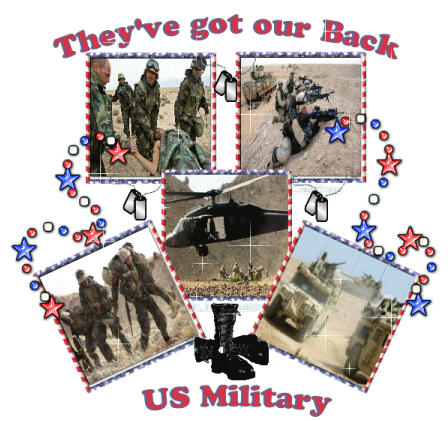 Following is the year-end letter that David Petraeus, commanding general of coalition forces in Iraq, sent to the men and women under his command.
Petraeus Detects 'Newfound Sense Of Hope On Which We Can Build'
Investors Business Daily

Soldiers, Sailors, Airmen, Marines, Coast Guardsmen and Civilians of Multinational Force-Iraq:
"As 2007 draws to a close, you should look back with pride on what you, your fellow troopers, our Iraqi partners and Iraqi coalition civilians have achieved this year.

A year ago, Iraq was racked by horrific violence and on the brink of civil war. Now levels of violence and civilian and military casualties are significantly reduced, and hope has been rekindled in many Iraqi communities.

To be sure, the progress is reversible and there is much more to be done. Nonetheless, the hard-fought accomplishments of 2007 have been substantial, and I want to thank each of you for the contributions you made to them.

In response to the challenges that faced Iraq a year ago, we and our Iraqi partners adopted a new approach. We increased our focus on securing the Iraqi people and, in some cases, delayed transition of tasks to Iraqi forces.

Additional U.S. and Georgian forces were deployed to the theater, the tours of U.S. units were extended and Iraqi forces conducted a surge of their own, generating well over 100,000 more Iraqi police and soldiers during the year so that they, too, had additional forces to execute the new approach.

In places like Ramadi, Baqubah, Arab Jabour and Baghdad, you and our Iraqi brothers fought — often house by house, block by block, and neighborhood by neighborhood — to wrest sanctuaries away from al-Qaida-Iraq, to disrupt extremist militia elements and to rid the streets of mafialike criminals.

Having cleared areas, you worked with Iraqis to retain them — establishing outposts in the areas we were securing, developing Iraqi security forces and empowering locals to help our efforts.

This approach has not been easy. It has required steadfastness in the conduct of tough offensive operations, creative solutions to the myriad problems on the ground, and persistence over the course of many months and during countless trying situations.

Through it all, you have proved equal to every task, continually demonstrating an impressive ability to conduct combat and stability operations in an exceedingly complex environment. Your accomplishments have given the Iraqi people new confidence and prompted many citizens to reject terror and confront those who practice it.

As the months passed in 2007, in fact, the tribal awakening that began in Al Anbar Province spread to other parts of the country.

Emboldened by improving security and tired of indiscriminate violence, extremist ideology, oppressive practices and criminal activity, Iraqis increasingly rejected al-Qaida-Iraq and rogue militia elements.

Over time, the desire of Iraqis to contribute to their own security has manifested itself in citizens volunteering for the police, the Army and concerned local citizen programs. It has been reflected in citizens providing information that has helped us find far more than double the number of arms and weapons caches we found last year. And it has been apparent in Iraqi communities supporting their local security forces.

As a result of your hard work and that of our Iraqi comrades in arms — and with the support of the local populace in many areas — we have seen significant improvements in the security situation.

The number of attacks per week is down some 60% from a peak in June of this year to a level last seen consistently in the early summer of 2005. With fewer attacks, we are also seeing significantly reduced loss of life. The number of civilian deaths is down by some 75% since its height a year ago, dropping to a level not seen since the beginning of 2006. And the number of coalition losses is down substantially as well.

We remain mindful that the past year's progress has been purchased through the sacrifice and selfless service of all those involved and that the new Iraq must still contend with innumerable enemies and obstacles.

Al-Qaida-Iraq has been significantly degraded, but it remains capable of horrific bombings. Militia extremists have been disrupted, but they retain influence in many areas. Criminals have been apprehended, but far too many still roam Iraqi streets and intimidate local citizens and Iraqi officials.

We and our Iraqi partners will have to deal with each of these challenges in the new year to keep the situation headed in the right direction.

While the progress in a number of areas is fragile, the security improvements have significantly changed the situation in many parts of Iraq. It is now imperative that we take advantage of these improvements by looking beyond the security arena and helping Iraqi military and political leaders as they develop solutions in other areas as well, solutions they can sustain over time.

At the tactical level, this means an increasing focus on helping not just Iraqi security forces — with whom we must partner in all that we do — but also helping Iraqi governmental organizations as they endeavor to restore basic services, to create employment opportunities, to revitalize local markets, to refurbish schools, to spur local economic activity and to keep locals involved in contributing to local security.

We will have to do all of this, of course, while continuing to draw down our forces, thinning our presence and gradually handing over responsibilities to our Iraqi partners.

Meanwhile, at the national level, we will focus on helping the Iraqi government integrate local volunteers into the Iraqi security forces and other employment, develop greater ministerial capacity and capability, aid displaced people as they return and take the all-important political and economic actions needed to exploit the opportunity provided by the gains in the security arena.

The pace of progress on crucial political action to this point has been slower than Iraqi leaders had hoped. Still, there have been important steps taken in recent months.

Iraq's leaders reached agreement on the Declaration of Principles for Friendship and Cooperation with the U.S., which lays the groundwork for an enduring relationship between our nations.

The United Nations Security Council approved Iraq's request for a final renewal of the resolution that authorizes the coalition to operate in Iraq.

Iraq's leaders passed an important pension law that not only extends retirement benefits to Iraqis previously left out, but also represents the first of what we hope will be additional measures fostering national reconciliation.

And Iraq's leaders have debated at length a second reconciliation-related measure, the Accountability and Justice Bill (the de-Baathification Reform Law), as well as the 2008 National Budget, both of which likely will be brought up for a vote in early 2008.

Even so, all Iraqi participants recognize that much more must be done politically to put their country on an irreversible trajectory to national reconciliation and sustainable economic development. We will, needless to say, work closely with our embassy teammates to support the Iraq government as it strives to take advantage of the improved security environment by pursing political and economic progress.

The new year will bring many changes. Substantial force rotations and adjustments already under way will continue. One Army brigade combat team and a Marine expeditionary unit have already redeployed without replacement. In the coming months, four additional brigades and two Marine battalions will follow suit.

Throughout that time, we will continue to adapt to the security situation as it evolves. And in the midst of all the changes, we and our Iraqi partners will strive to maintain the momentum, to press the fight and to pursue Iraq's enemies relentlessly.

Solutions to many of the tough problems will continue to be found at your level, together with local Iraqi leaders and with your Iraqi security force partners, in company and battalion areas of operation and in individual neighborhoods and towns.

As you and your Iraqi partners turn concepts into reality, additional progress will emerge slowly and fitfully. Over time, we will gradually see fewer bad days and accumulate more good days, good weeks and good months.

The way ahead will not be easy. Inevitably, there will be more tough days and tough weeks. Unforeseen challenges will emerge. And success will require continued hard work, commitment and initiative from all involved.

As we look to the future, however, we should remember how far we have come in the past year. Thanks to the tireless efforts and courageous actions of the Iraqi people, Iraq's political and military leaders, the Iraqi security forces and each of you, a great deal has been achieved in 2007.

Thus, as we enter a new year, we and our Iraqi partners will have important accomplishments and a newfound sense of hope on which we can build.

As always, all of your leaders, our fellow citizens back home and I deeply appreciate the dedication, professionalism, commitment and courage you display on a daily basis.

It remains the greatest of honors to serve with each of you in this critical endeavor.

Sincerely,

David H. Petraeus"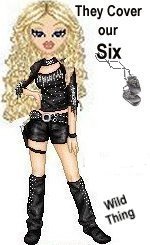 Wild Thing's comment........
General Patreus is a leader with gravitas. The success of the surge is the most underreported story of 2007. God bless General Petraeus, and our brave troops.
Posted by Wild Thing at 12:55 AM | Comments (17)
---
Key Taliban Commander Gets Pink Slip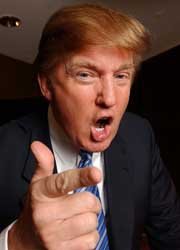 .....
Shah Mansoor Dadullah is the younger brother of the slain Taliban commander Mullah Dadullah (killed May 13, 2007 by Coalition forces). Shah Mansoor was released from jail by the Afghan government along with 5 other Taliban officials in exchangefor the release of an Italian journalist held captive by Taliban militants back in March.
Taliban kicks out prominent commander
A key Taliban commander in southern Afghanistan has been dismissed for disobeying the militant group's rules, a Taliban spokesman said Saturday.
Mansoor Dadullah was "disobeying orders" and conducting activities "against the Taliban's rules and regulations," said Taliban spokesman Zabiullah Mujahid. He did not provide any details.
"For this reason Mullah Mansoor Dadullah is no longer in the Taliban and no longer a Taliban commander," Mujahid said in a statement he attributed to Taliban leader Mullah Omar.
Dadullah rose in the militia's ranks as a key commander in southern Afghanistan after his brother, Mullah Dadullah, was killed during a military operation last May in Helmand province. Mullah Dadullah was the highest-ranking Taliban commander killed since the U.S.-led invasion of Afghanistan in 2001.
Mansoor Dadullah could not be reached for comment.
Mujahid said Taliban sympathizers who had been providing help to Mansoor Dadullah should stop.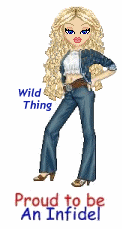 Wild Thing's comment........
"Mansoor Dadullah could not be reached for comment."
Now that's funny!

There once was a man named Dadullah
Who the Taliban said was a fool-ah
They stripped him of his rank
His hopes of glory they sank
If he takes a dirt nap, that would be so cool-ah.
Posted by Wild Thing at 12:47 AM | Comments (14)
---
Football Week Seventeen

Sweethearts for Soldiers

Dallas Cheerleaders came with Wayne Newton for a concert at Camp Anaconda,
Balad, Iraq, Nov 2003. Neal McCoy is singing for them. Video by Sgt. John Hansen, 109th Med.


NFL POST SEASON STANDINGS - WEEK 17
AFC
#1 - New England Patriots - have clinched #1 seed.
#2 - Indianapolis Colts - have clinched #2 seed.
#3 - San Diego Chargers - can clinch #3 seed with a win or a Steelers loss.
#4 - Pittsburgh Steelers - can clinch #3 seed with a win and a Chargers loss or tie.
#5 - Jacksonville Jaguars - have clinched #5 seed.
#6 - Cleveland Browns - can clinch #6 seed with a Titans loss OR a win and tie and a Titans tie.
#7 - Tennessee Titans - can clinch #6 seed with a win or a tie and a Browns loss.
NFC
#1 - Dallas Cowboys - have clinched #1 seed.
#2 - Green Bay Packers - have clinched #2 seed.
#3 - Seattle Seahawks - have clinched #3 seed.
#4 - Tampa Bay Buccaneers - have clinched #4 seed.
#5 - New York Giants - have clinched #5 seed.
#6 - Washington Redskins - can clinch #6 seed with a win, a tie and a Vikings loss or tie OR a Vikings loss and a Saints loss or tie.
#7 - Minnesota Vikings - can clinch #6 seed with a win and a Redskins loss or tie OR a tie and a Redskins loss.
#8 - New Orleans Saints - can clinch #6 seed with a win and a Redskins and Vikings loss.

Here are the matchups for Week of Sunday, December 30th Time (EST)
SF @ CLE 1:00 PM
JAC @ HOU 1:00 PM
NO @ CHI 1:00 PM
DET @ GB 1:00 PM
BUF @ PHI 1:00 PM
CIN @ MIA 1:00 PM
SEA @ ATL 1:00 PM
CAR @ TB 1:00 PM
DAL @ WAS 4:15 PM
PIT @ BAL 4:15 PM
STL @ ARI 4:15 PM
MIN @ DEN 4:15 PM
SD @ OAK 4:15 PM
KC @ NYJ 4:15 PM
TEN @ IND 8:15 PM
Byes: None


These are the teams I think everyone is for. I will add to this as you tell me your favorite teams.
(Some names are those deployed in Iraq)
Lynn - Broncos, Bears, Browns
Tom - Cowboys, Broncos
Darth - New York Giants, Tampa Bay Bucs, (ABP - 'anybody' but Philly )
Mark - Patriots, Buffalo Bills, Bears
Bob - Buffalo Bills
Billy - Jets, NY Giants, Bears
Nick - Cowboys, Rams and Raiders
Karsten - Tampa Bay Bucs, NY Giants
navycopjoe - Chicago Bears
LindaSOG - Miami Dolphins
Jonathan - Raiders
Dawn - Seahawks, Bronco's ....(husband USARMY delpoyed, Iraq)
Amber - Green Bay Packers .....(husband USMC delpoyed Iraq)
Cuchieddie - Raiders
Sierrahome - Colts
patrickdaniel - Chargers, Cowboys
Eve - Colts ....(husband USARMY deployed Iraq)
Beth - Bears , Saints
Chief - Seahwaks
Chrissie - Bears, Broncos and Cowboys
Deployed:
Andy ( USMC) - Colts
Mike ( USARMY) - Seattle Seahawks
Sand Man ( (USMC) - Bronco's
Dave (USARMY) - Patriots
Tim ( USMC) - Bears
Jean ( USARMY) - Atlanta Falcons
Greg (USARMY) - Eagles
Max ( USARMY- Cowboys
Pete ( USMC) - Bronco's
Steve - (USAF) - Bronco's
Tony - (USARMY) - Redskins

Sunday FINAL Scores
JAC 28 @ HOU 42 FINAL
CAR 31 @ TB 23 FINAL
BUF 9 @ PHI 17 FINAL
CIN 38 @ MIA 25 FINAL
DET 13 @ GB 34 FINAL
SF 7 @ CLE 20 FINAL
NO 25 @ CHI 33 FINAL
SEA 41 @ ATL 44 FINAL
MIN 19 @ DEN 22 FINAL
STL 19 @ ARI 48 FINAL
SD 30 @ OAK 17 FINAL
DAL 6 @ WAS 27 FINAL
PIT 21 @ BAL 27 FINAL
KC 10 @ NYJ 13 FINAL
TEN 16 @ IND 10 FINAL

Posted by Wild Thing at 12:45 AM | Comments (14)
---
Thompson A Contrast to Manic Mitt and Apology Huckster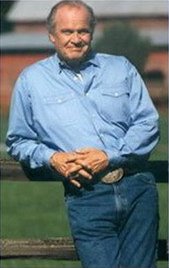 Thompson: Too Much Belly Fire Not Good
WASHINGTON, Iowa
Fred Thompson said Saturday he's not consumed with winning the White House and that a president with too much fire in the belly is not necessarily a good thing in a dangerous world.
"I like to say that I'm only consumed by very, very few things and politics is not one of them," Thompson said at a town hall meeting in nearby Burlington. "The welfare of my country and my kids and grandkids are one of them. But if people really want in their president a super type-A personality, someone who has gotten up every morning and gone to bed every night thinking about for years how they could achieve the presidency of the United States, someone who could look you straight in the eye and say they enjoy every minute of campaigning — I ain't that guy."
Thompson said some candidates have become too absorbed by the process and have lost sight of the ultimate need to serve the country.
"Nowadays, it's all about fire in the belly," he said. "I'm not sure in the world we live in today it's a terribly good thing that a president has too much fire in his belly."
Burlington attorney Todd Chelf, whose question elicited Thompson's response, said he appreciated the reply.
"It's almost refreshing to see that kind of response as opposed to what we get normally," he said. "I think there's a passion there. I think that it's an old-fashioned passion."
"I am not consumed by personal ambition," Thompson said. "I will not be devastated if I don't do it. I'm not particularly interested in running for president." He said others encouraged him to run and he decided it was the right thing to do.
"I approached it from a standpoint ... of kind of a marriage," he said. "You know if one side of the marriage has to be really talked into the marriage, you know it probably ain't going to be a good deal for either one of them. But if you mutually think that this is a good thing — in this case you think it's a good thing for the country — then you have an opportunity to do some wonderful things together. I'm offering myself up. I'm saying that I have the background and capability and the concern to do this."
However, he said people who question his commitment should realize that he dropped lucrative television and radio contracts to run and no longer accepts paid speaking tours to make the run.
"I and my family have made sacrifices for me to be sitting here today," he said. "I haven't had any income for a long time because I'm doing this. I guess a man would have to be a total fool to do all those things and to be leaving his family, which is not a joyful thing at all, if he didn't want to do it."
Thompson said he just wants voters to know what to expect from him.
"I go out of my way to be myself cause I don't want anybody to think they're getting something they're not getting," he said. "I'm not consumed by this process. I'm not consumed with the notion of being president. I'm simply saying I'm willing to do what's necessary to achieve it if I'm in synch with the people and if the people want me or somebody like me."
At his stop in the community of Washington, Thompson joked about Democrat John Edwards, who had an event at the same time just a few blocks away.
"I understand my friend John Edwards is in town. He's over at the library. I hope he learns something while he's over there," Thompson said. "I like our bus better. Go out and check them out."
Wild Thing's comment........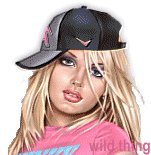 "I understand my friend John Edwards is in town. He's over at the library. I hope he learns something while he's over there," Thompson said. LOL!!
"Thompson said some candidates have become too absorbed by the process and have lost sight of the ultimate need to serve the country."
Absolutely spot on!
I have mentioned on here how I wish Fred Thompson had fire in his belly, I know others on here have said the same thing. This is a two fold feeling I have from this.
One, is how nice it is to have someone running that is not the typical politician, such as a person like Obama that has wanted this since he was a kid ( the power and position), and someone like Hillary that has directed her life and marriage to get herself in a place of power OVER the people and take things away from them for their own good as she has said. Or so many others on both sides of the fence that are obviously eating and sleeping their goal of obtaining the power of being the President of the most powerful country in the world. Willing to sell their soul to the devil to get there, and take us along with them and our country into some nightmare of socialism and or global new world order as BOTH the Bush's have directed their terms.
It is refreshing like the man with the question said in the article. It feels clean and good and strong and not someone more concerned with the power as much as wanting to do something for his country. That can never be a bad thing.
The other side of the coin is the passion., that fire in the belly that was mentioned. I know about passion I live my life from it and with it 24/7. It uses a lot of energy to have it believe me and I am a B personality not a Type A, but it does keep a person from brining out. It drives ones soul even when exhausted, it stirs the deepest part of ones being to keep on and never give up.
When faced with foe on any topic it sends alarms off inside ones gut, and the backbone to not weaken and stay strong even if it is not popular with those demanding you to go along with the crowd and take the low road on something.
Passion not obsession and there is a difference. Mitt, Huck, Obama, Rudy, Hillary, McCain, and the others have obsession and there is a huge difference. Obsession causes a person to make mistakes, to lower their standards, to lie to try and reach their goals, to deceive at any cost to get the power they crave.
All of this of course is my opinion, but because of having passion I have thought a lot about it, the why, and how it works.
Even this blog is a form of my passion. Passion for our military, for our Veterans wanting to make sure they know how much they mean to me, and to my living in the land of the free.
My passion for politics knowing to stick ones head in the sand IMO is not being a good American, I prefer to be a citizen living on the field when others live in apathy and sit comfortably in the stands of life. They never have the feeling the extreme pride in our Nation, tears in their eyes and their heart swelling with tremendous pride in those that made all this possible, this country America, compared to those not caring as long as it does not effect their drive to work or their getting the morning paper.
Fred mentioned he has not been paid since he started his campaign. OK let me just say this, as an actress( retired) and Nick as a Stuntman and actor ( retired) we receive residuals. Checks that come in the mail from Screen Actors Guild, on a monthly basis. These are paid out to us from former movies, and TV shows we were on. The more they run these things the less the check becomes, but it is still income. And we pay taxes on it which also proves it is income. Fred Thompson, I think he is a good man and I would for him to win. But I just want to clear up his statement as to no income. He has worked a lot in showbiz and therefore when they air let's say " Law and Order" for instance he will receive residuals for every show he has done. And that is for life and on as the checks will also be sent to the person that is his beneficiary. I am not saying he lied, I know what he means, he means recent newly made income and yes he is right, he has stopped all his work to run for President.
If I could speak with Fred Thompson I would say everything I have written in this post and only add this.
Mr. Thompson, fire in the belly is not a bad thing, obsession is and totally sick. But fire in ones gut, passion for wanting to give back, passion for loving this country so much, and being concerned and outraged at how it has made a LEFT turn headed for socialism, PC ruling even our military causing more accidents, more injuries that never had to happen. THAT is fire in the belly and THAT is a passion I pray you obtain. Till then you and Duncan Hunter will be my choice for President. If one of these do not make it, America will be in serious trouble I think.
And I would ask he read this.......................
" It is not the critic who counts; not the man who points out how the strong man stumbles, or where the doer of deeds could have done them better.

The credit belongs to the man who is actually in the arena, whose face is marred by dust and sweat and blood; who strives valiantly; who errs, who comes short again and again, because there is no effort without error and shortcoming; but who does actually strive to do the deeds; who knows great enthusiasms, the great devotions; who spends himself in a worthy cause; who at the best knows in the end the triumph of high achievement, and who at the worst, if he fails, at least fails while daring greatly, so that his place shall never be with those cold and timid souls who neither know victory nor defeat.

Shame on the man of cultivated taste who permits refinement to develop into fastidiousness that unfits him for doing the rough work of a workaday world.

Among the free peoples who govern themselves there is but a small field of usefulness open for the men of cloistered life who shrink from contact with their fellows. Still less room is there for those who deride of slight what is done by those who actually bear the brunt of the day; nor yet for those others who always profess that they would like to take action, if only the conditions of life were not exactly what they actually are.

The man who does nothing cuts the same sordid figure in the pages of history, whether he be a cynic, or fop, or voluptuary.

There is little use for the being whose tepid soul knows nothing of great and generous emotion, of the high pride, the stern belief, the lofty enthusiasm, of the men who quell the storm and ride the thunder. Well for these men if they succeed; well also, though not so well, if they fail, given only that they have nobly ventured, and have put forth all their heart and strength.

It is war-worn Hotspur, spent with hard fighting, he of the many errors and valiant end, over whose memory we love to linger, not over the memory of the young lord who "but for the vile guns would have been a valiant soldier."

Pres. Theodore Roosevelt
CITIZENSHIP IN A REPUBLIC
"The Man In The Arena"
Speech at the Sorbonne
Paris, France ~ April 23, 1910
Posted by Wild Thing at 12:44 AM | Comments (9)
---
War News From The Front ~ Gen. Petraeus Positive and Cautious ~ Dems Pout
Gen. Petraeus Positive, Cautious on Iraq Progress
BAGHDAD, Dec. 29
Washington Posthttp://www.washingtonpost.com/wp-dyn/content/article/2007/12/29/AR2007122901169.html
The top U.S. commander in Iraq, Gen. David H. Petraeus, delivered a positive but cautious assessment Saturday of progress in Iraq over the previous year,citing the drop-off in violence over the latter half of the year but warning that insurgent group al-Qaeda in Iraq remains the country's preeminent threat.
Petreaus said the number of weekly attacks in Iraq -- such as roadside bombs, mortars and sniper fire -- has fallen by about 60 percent since June, down to about 500 a week by late this month. The number of Iraqi civilians killed in December through the 22nd appeared to be about 600, according to a graph over the past two years provided by Petraeus using combined Iraqi and U.S. figures. The highest death toll during this period was last December, when about 3,000 civilians were killed
.
"The positive security trends and the factors that produced them are changing the context in many parts of Iraq. While progress in many areas remains fragile, security has improved," Petraeus said during a briefing for reporters inside the U.S. Embassy in Baghdad. He added that success "will emerge slowly and fitfully, with reverses as well as advances, accumulating fewer bad days and gradually more good days. There will inevitably be more tough fighting."
The downturn in violence is generally attributed to three factors that emerged over the year: the arrival of 30,000 additional U.S. soldiers, the emergence of tens of thousands of Sunni militiamen who aligned with American troops against al-Qaeda in Iraq, and the decision by Shiite cleric Moqtada al-Sadr to call for a six-month cease-fire. Petraeus also cited a drop-off in fighters coming into Iraq from Syria and Saudia Arabia, and a decline in weapons believed to be manufactured in Iran being used in recent months.
For a time this year, U.S. officials in Iraq described Shiite militias as the most damaging and destabilizing force in the country, but Petraeus identified al-Qaeda in Iraq as the top threat.
"We call it sometimes 'the wolf closest to the sled,' it is the most significant enemy that Iraq faces precisely because it is the enemy that carries out the most horrific attacks, that causes the greatest damage to infrastructure and that seems most intent on reigniting ethno-sectarian violence," he said.
He said al-Qaeda in Iraq has been diminished by aggressive military operations and by the rise of the Awakening groups, and the insurgents have responded by attacking these groups.
In an audiotape released Saturday purported to be from Osama bin Laden, the leader of al-Qaeda warned Iraq's Sunnis against joining such tribal councils or participating in any unity government. "The most evil traitors are those who trade away their religion for the sake of their mortal life," bin Laden said, according to a translation by the Associated Press.
Petraeus said the al-Qaeda in Iraq network and its affiliates have moved into northern Iraqi provinces such as Nineveh, Diyala, and Salahuddin, after coming under pressure from U.S. and Iraqi forces in Baghdad and Anbar provinces. The one Iraqi province that has not had a reduction in attacks is Nineveh, where insurgents operate in and around the provincial capital of Mosul.
In recent days there have been two major bombings in northern provinces, one in the oil refinery town of Baiji and another in Baqubah, the capital of Diyala province, that killed at least 26 people. Contrary to other trends, the number of suicide car bombs and suicide vest attacks have risen for each of the past three months, though the frequency is still below peak levels this year. There have been about 50 "high-profile" explosions in the first three weeks of December, according to U.S. military figures.
"There will be bombs," Petraeus predicted about the future of Iraq. "If the metric is that there are no car bombs or no suicide vest bombs, I think that would just be an unrealistic metric."
Also Saturday, Iraqi Prime Minister Nouri al-Maliki was flown to London for medical examination after suffering from what his aides described as fatigue. Reuters quoted an unnamed official saying Maliki, 57, would undergo tests on his heart.
Earlier in the week, Maliki was examined at a U.S. military hospital in the Green Zone, said Col. Steve Boylan, a U.S. military spokesman. His doctors and advisers recommended he go to London for a check-up, said Sami al-Askiri, an adviser to the prime minister. A statement from the Iraqi government described him as "fully healthy," but suffering exhaustion.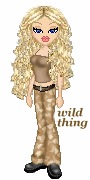 Wild Thing's comment........
It must be absolutely killing the media to have to report the good news on Iraq, most especially because the key to the turnaround was the surge -- the surge so strongly dismissed and opposed by the left.
But wait........ the media is not reporting hardly anything about our troops and how they are doing. They only reported when we were being hit by the enemy.
The GOP should be SCREAMING THIS OUT ... LOUD for American Ears... The Democrats were WRONG ABOUT THE SURGE!
Posted by Wild Thing at 12:40 AM | Comments (10)
---
December 29, 2007
Networks Agree To Rare Simulcast Of Patriots - Giants Game

.
NBC & CBS to Air Patriots-Giants
The networks agree to rare simulcast of professional sports event
And also an article HERE

CBS and NBC have agreed to carry this Saturday's historic game between the New England Patriots and the New York Giants in High-Definition.
The two networks will show a simulcast of the NFL Network's HDTV broadcast of the game, Seth Palansky, a NFL Network spokesman, told TVPredictions.com this evening.
Standard-def viewers will get the SD broadcast, the spokesman said.
The Patriots are seeking to be the first team since the 1972 Miami Dolphins to go undefeated for an entire season.
Until now, it appeared that millions of cable viewers would miss the game because Time Warner, Charter and Cablevision have refused to carry the NFL Network, which has the rights to the Patriots-Giants broadcast.
The cable operators say the network is demanding unreasonable terms to carry it.
But a league spokesman tells the New York Times that the network, which is owned by the league, approached CBS and NBC to carry the game and they agreed.
It will be the first time that two major broadcast networks will simulcast a NFL game since the 1967 Super Bowl.
Kickoff is scheduled for 8:15 p.m. on Saturday.
FINAL
38 New England Patriots
35 New York Giants
AWESOME win! The first undefeated NFL team in 35 years!
And hats off to the Giants, who played a helluva game to the end.
I really thought the Giants were going to win this, but then Brady shows why he is this decade's Joe Montana. That throw to Moss was something.

Patriots Make History With 16-0 Season

EAST RUTHERFORD, N.J. (AP) - With one mighty heave, Tom Brady and Randy Moss took care of the record books. Now it's down to business for the unbeaten New England Patriots: stamping themselves as the greatest team in NFL history.

The Patriots completed a perfect if somewhat joyless journey through the regular season Saturday night, finishing with a remarkable 16-0 record following a thrilling 38-35 comeback victory over the New York Giants.

New England became the first NFL team since the 1972 Dolphins to win every game on the schedule, and that one was only 14-0. This victory required a comeback from a 12-point deficit engineered by the brilliant Brady, and smashed the Patriots' league mark for consecutive victories.

Validation of their inexorable march through the season can only come by adding a Super Bowl championship, their fourth of the decade. Do that and there'll be no challenge to their spot at the top.
Posted by Wild Thing at 11:24 PM | Comments (24)
---
Islam's Faithful The Terrorists and Our Troops The Mighty Warrior's

Kabul- Buzkashi game; European Union and UN thrown out.
In Kabul, Buzkashi game December 28, 2007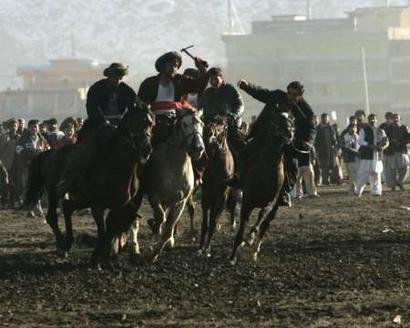 Both photos of Taliban terrorists in Musa Qala, southern Helmand province, south east of Kabul.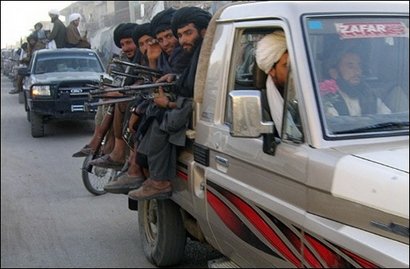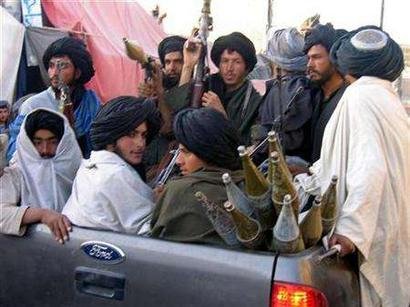 It's good to see that Ford is doing well overseas. What the heck?! Seats fifteen, with accoutrements, and meets all international emissions standards.---- Wild Thing
In Kabul, under the burka, a women with explosives under burka
One arrested in eastern Afghanistan.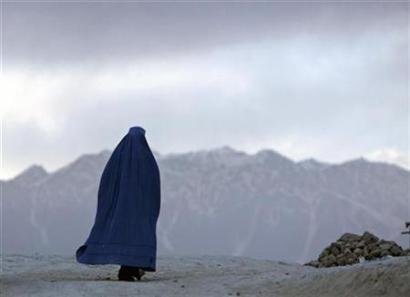 U.S. Air Force identify ordnance found in a cache in Ruwaydah, Iraq, on Dec. 18, 2007.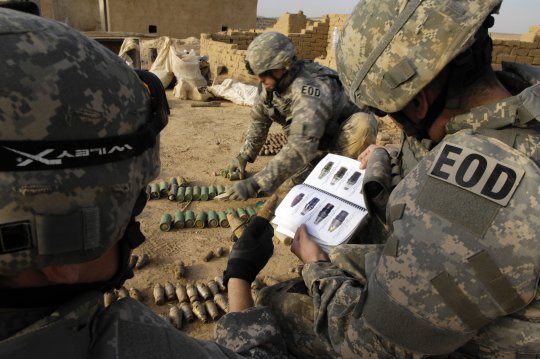 Posted by Wild Thing at 12:55 AM | Comments (10)
---
Fred Thompson on Federalism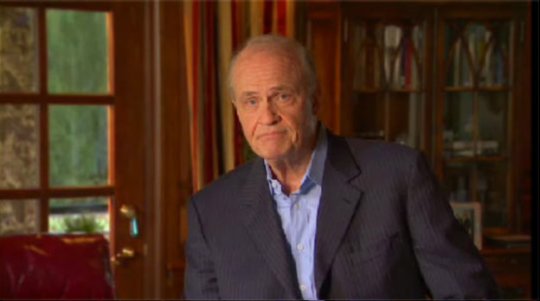 Fred Thompson on Federalism
Before anything else, folks in Washington ought to be asking first and foremost, "Should government be doing this? And if so, then at what level of government?" But they don't.
- Fred Thompson
http://www.fred08.com/Virtual/Federalism.aspx
There is a video at his site and also a lengthy article he wrote on the subject of Federalism. Both are very good.
Posted by Wild Thing at 12:47 AM | Comments (9)
---
Al Gore - Public Service Announcement
Posted by Wild Thing at 12:45 AM | Comments (8)
---
Texas Town Plays Santa For Kunsan Air Base Troops

Texas town plays Santa for Kunsan troops
Servicemembers at Kunsan Air Base awoke Christmas morning to find gifts left not by Santa, but by the people of Lubbock, Texas.
Volunteers from the city made, filled and shipped about 3,000 Christmas stockings for the airmen and soldiers in an effort to spread holiday cheer.
Spearheaded by the mother of a Kunsan-based Air Force officer, the donation began as a church project then ballooned into something much larger.
"The amazing thing about this project is that after hearing about it, so many people wanted to become a part of it," project coordinator Dona Nussbaum said during a phone interview Thursday.
She said the project began as part of Westminster Presbyterian Church's missionary outreach program, but businesses and people statewide quickly became involved.
One business donated 100 yards of denim. Another, she said, donated 100 yards of felt.
Others donated candy, promotional items, compact discs and sundry items. Local schools and World War II veterans made Christmas cards.
Lubbock mayor David Miller and Congressman Randy Neugebauer also sent letters to be included in the stockings.
"Once it started getting that big it's hard to say how many people were involved or how much it costs," Nussbaum said. "We had so many people praying for the project or donating candy, donating money or helping to make stockings."
She said 300 people showed up at the Lubbock Volunteer Center on Nov. 17 to begin putting stockings together. After about 3½ weeks of work, Nussbaum said, her group had 606 boxes ready to ship, for about $6,000 in postage.
The bulk of it was paid with donations after she gave an interview on a local radio station asking people to "adopt a box" by contributing $8.95 to buy a flat-rate box at the post office.
Nussbaum's daughter, 1st Lt. Rachael Nussbaum, 8th Civil Engineering Squadron, hid the stockings in an empty dorm to keep them secret.
On Christmas Eve, she and 20 to 30 volunteers, including unit first sergeants and chief master sergeants, hung the stockings on dorm room doors.
The gifts were appreciated, she said.
"We're really grateful to Lubbock for sending this stuff," she said. "There are a lot of kids here that are away from home at Christmas for the first time. This lets them know that someone is thinking of them."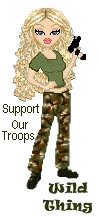 Wild Thing's comment........
God bless America and the people that appreciate our troops and our awesome men and women in the service to our country.
Posted by Wild Thing at 12:44 AM | Comments (8)
---
A Visit To The Vet
Yesterday we had to take Sebastian to the Vet. He was due for his yearly shots and also for 24 hours he was behaving like he wasn't feeling good. I wasn't sure he could get his shots or not, and didn't want anything to happen to him. There are several Vets where we go so sometimes we never know which one we will end up with taking care of our animals. It is ok they are all excellent.
The Vet checked him out and all was ok, so he went ahead with his shots and boosters etc. When he had to given Sebastian the one that is done with a dropper in his nostrils, that was the only one he didn't like.
So he shook his head after the Vet put the drops up his nose and Nick said.......
" What is that waterboarding?."
The Vet laughed and said, are you a Republican? And Nick and I laughed and said yes. He laughed again and said "yes, so am I. And now Sebastian here has officially been through the test to be a good warrior".
I asked him had he been in the military and he said he was in Special Forces and did two tours in Iraq. He was a veterinarian before he enlisted, got injured and was still going through threapy for his injuries. He was there that day since he owned the Animal Hospital and was just trying to keep busy till he could go back to Iraq for another tour. He misses his buddies and wants to get back to finishing the mission.
So the message from Sebastian is: "waterboarding" is uncomfortable but it is NOT torture so kiss my flufffy puppy ass Pelosi and Reid.
Posted by Wild Thing at 12:40 AM | Comments (12)
---
December 28, 2007
Your Babylon Babe of the Euphrates Wishes You A ...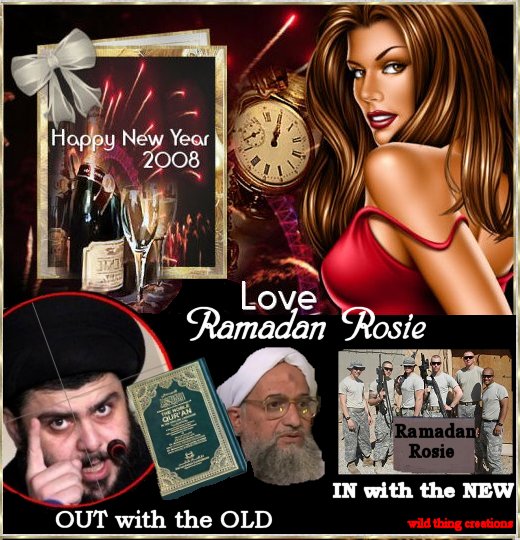 GOOOOOOD MORNING Cradle of Civilization Crusaders! This is your wake-up call from your #1 Babylon Babe of the Euphrates and Tigress of the Tigris, RAMADAN ROSIE!

Due to my new freedom and my love for your American troops I will pop in here when I can, but please don't waterboard me again if I am not here every Friday as I had promised when I was still under the Allah the moon gods laws. Just know Ramadan Rosie is thinking of you.

So the presidential election is only 11 months away? Our mission still continues to destroy islamofascism and slam it's democratic sympathizers daily, despite Defeatocrat Senaturd Harry Reid's claims that "We have already lost this war...." How about these bumper stickers and tee shirts:

* Our troops are over there so they won't cut your head off over here!
* Land of the free because of the brave!
* U.N. American? United Nothings!
* After Iraq, let's get SYRIAous!
* Iran Kryptonite: Shaving Cream & Pork Chops!
* Democrats make an ASS of AMERICA since 1968!
* Liberalism is a no brainer!
* If guns kill people, then spoons make Ted Kennedy fat!


www.ThoseShirts.com and www.RightWingStuff.com

If I offended the politically correct kooks... that's tough shiite on a shingle! And no your Ramadan Rosie is not owner of these sites. So you terroriosts lovers don't think I am pushing anything but Love for our troops and how awesome your America is. Got that camel breath.

I'm praying to God for a Hillary & Obama 2008 ticket and their bumper sticker:
HIPS 'N Q-TIPS 2008!

Gotta go now and shave my legs. Since I ditched the burka, I feel like a born again lamb chop without the wool. That was BAAAAAA D ! Continue to be MERRY and celebrate your wonderful
'Twelve Days of Christmas' too. Happy New Year 2008 and our freedom isn't free. Thank-You all for your patriotism, heroism, selflessness, sacrifices and compassion....

Your Tigress of the Tigris - Ramadan Rosie !

Brought to you by Darth and Wild Thing and of course the troops.
Posted by Wild Thing at 11:47 AM | Comments (5)
---
John Bolton on the Bhutto Murder

THIS below is Bolton from this last November.....kind of telling.......
Bolton at Hugh Hewitt blog
November 6, 2007
HH: And we have a very precarious position, a situation in Pakistan today, Ambassador Bolton, and we're getting conflicting signals, not surprising having read Surrender Is Not An Option, from the State Department and from the President. What ought to be the reaction of the United States to Musharraf's declaration of military rule?
JB: Well, I don't think it's anything we should celebrate, of course, but I think we have to be practical about this. This is a regime in control of a number of nuclear weapons, it's a regime we need to fight the remainder of al Qaeda and Taliban along its border with Afghanistan. And I don't think we ought to be pushing Musharraf out the door, or necessarily in a direction of coalitions with the likes of Benazir Bhutto, if he thinks it would weaken his position, because the alternative is not a nice Jeffersonian democratic government. The alternative to Musharraf right now is an Islamo-fascist government in control of nuclear weapons, and that's definitely something to fear.
HH: Is there a danger that Musharraf could become Bush's Shah or his Diem?
JB: Well, I think that's entirely possible, and I think part of the reason is the State Department was pushing Benazir Bhutto on him, and I think it was a very foolish strategy, because you can't say take on some of the democratic opposition and not take on the rest of it. This trying to read internal Pakistani politics is hard for the Pakistanis, let alone for people at the State Department.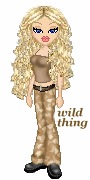 Wild Thing's comment........
Bolton is a wise man and I look forward to reading his book. He has been speaking out a lot about various topics and I wish, hope and pray he will stay in the forefront always. His input in the world today I think is most important. No one is 100 % right all the time, but Bolton seems so honest and his love for America always comes through and his respect for our troops as well.
Posted by Wild Thing at 02:55 AM | Comments (10)
---
Bush Plans Trip To Israel ~ But Look At Who Will Protect Him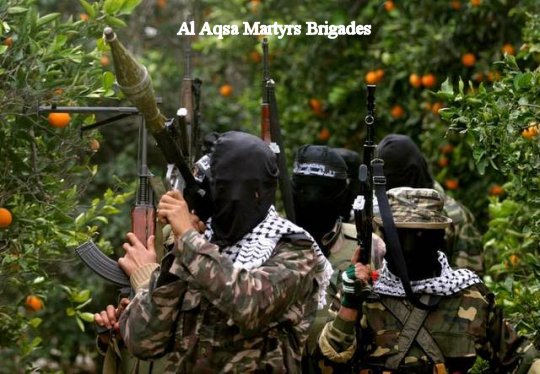 Terrorists' new mission: Protect President Bush
Most active West Bank militant group in security team for Middle East visit
JERUSALEM – Members of the most active West Bank terror organization are set to participate in security forces being deployed to protect President Bush during his visit to the Palestinian territories next month.
Bush is due in the region Jan. 9 as part of a follow-up to last month's U.S.-led Israeli-Palestinian Annapolis summit.
During his trip, the American president is scheduled to hold talks with Israeli leaders in Jerusalem, and meet quickly with Palestinian Authority President Mahmoud Abbas in the West Bank city of Ramallah.
According to Israeli security officials coordinating deployments of forces with the PA for Bush's Ramallah visit, members of the Al Aqsa Martyrs Brigades, Fatah's declared military wing, have been called upon by the PA to participate in the protection of Bush's convoy and in securing the perimeter during the meeting with Abbas.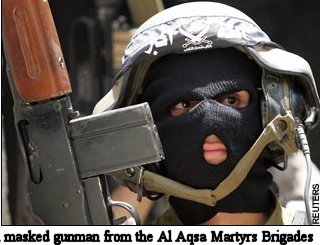 The Brigades is listed as a terror organization by the U.S. State Department. The group took credit along with the Islamic Jihad terror organization for every suicide bombing in Israel between 2005 and 2006, and is responsible for thousands of shootings and rocket firings. Statistically, the Al Aqsa Brigades perpetuated more terrorism from the West Bank than Hamas, according to the Israeli Defense Forces.
Many Brigades members, including the group's chiefs, serve openly in Fatah's Force 17 presidential guard units and the Palestinian Preventative Security Services; thousands of Force 17 and Preventative officers are slated to secure Ramallah during Bush's visit there.
The Israeli Defense Forces will protect the main West Bank highway Bush's convoy will use to approach Ramallah. Security for Bush will be largely turned over to the Palestinians once he enters Ramallah, although security plans are being heavily coordinated with the U.S.
According to Israeli security officials, over 6,000 Fatah forces will be deployed in three rings in central Ramallah to secure the area during Bush's brief stay, including Palestinian security officers who also serve in the Al Aqsa Martyrs Brigades.


Wild Thing's comment........
I hope this pans out to be one of the NOT true articles from WND, but many of theirs have been true. Either way this is horrendous that the President would be protected at all by terrorists. Why can't they have Blackwater if it is too much to get ONLY the IDF to guard Bush. sheesh I would never want to be guarded by terrorists no matter what.

....Thank you Les for the link and information.
Posted by Wild Thing at 02:47 AM | Comments (12)
---
Dutch Government Firework Safety Ads ~ LOL
LAAF Arms arriving- english version
Dutch government firework safety ads featuring a spoof Islamist terrorist group have been criticised as insensitive and depicting a negative stereotype of the Muslim community.
The online ads, made for the Dutch government's consumer safety institute, have been made to look like a video message filmed by an Islamist military organisation called the Liberation Army Against Freedom.
Featuring a group led by an Osama bin Laden lookalike figure at their camp, the viral ads are dubbed into Iraqi-accented Arabic and have versions with subtitles in Dutch and English.
The tone is intended to be humorous, with the terrorist group seen receiving a shipment of fireworks like an arms cache, wearing suicide vests made of firecrackers, and bungling efforts to "demonstrate to you our true power" by blowing themselves up.


LAAF Mother of all Rocket - english version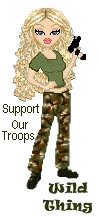 Wild Thing's comment........
These are so funny and applause to the Dutch Government for not being PC about their ads. hahahaha These will be making Moslems seething again, but heck they are always seething about something.
There are more at the YouTube page that have these. Just click on the upper left corner of either video to go to the page that has more of them if you like.
Posted by Wild Thing at 02:45 AM | Comments (8)
---
Obama Advisor Links Clinton Vote And Bhutto Death?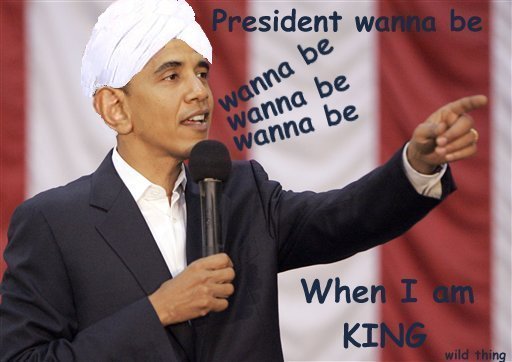 DES MOINES, Iowa
CNN
In comments to reporters after Barack Obama's first speech Thursday, his chief strategist David Axelrod seemed to link Hillary Clinton's vote on Iraq and the death of Benazir Bhutto, Pakistan's former prime minister.
"Barack Obama had the judgment to oppose the war in Iraq. And he warned at the time that it would divert us from Afghanistan and Al Qaeda, and now we see the effect of that," said Axelrod.
"Al Qaeda is resurgent. They're a powerful force now in Pakistan….There's a suspicion they may have been involved in this. I think his judgment was good. Sen. Clinton made a different judgment. Let's have that discussion."
Axelrod was responding to reporters' questions whether Bhutto's assassination enhances claims that Clinton's foreign policy experience may make her more fit to serve as commander-in-chief.
"I mean, she was a strong supporter of the war in Iraq, which we would submit is one of the reasons why we were diverted from Afghanistan, Pakistan, and Al Qaeda who may have been players in this event today. So that's a judgment she'll have to defend."
Clinton spokesman Jay Carson criticized Axelrod's remarks. "This is a time to be focused on the tragedy of the situation, its implications for the U.S. and the world, and to be concerned for the people of Pakistan and the country's stability. No one should be politicizing this situation with baseless allegations," he said.
UPDATE: When asked about Axelrod's remarks late Thursday, Obama told CNN's Wolf Blitzer that "This is one of those situations where Washington is putting a spin on it. … He in no way was suggesting Hillary Clinton was somehow directly to blame for this situation."
The Illinois senator added that "it's important for us to not look at this in terms of short-term political points scoring."

Wild Thing's comment........
So if we never went into Iraq....Pakistan would be Disneyland right now? So until America decided to take out Saddam Hussein, Pakistan was a magical land where gumdrops grew on trees and everyone held hands and danced a happy jig each afternoon.
Obama is an un-patriotic leftist! And obviously his team are idiots! Desperate and idiots not a good combination. I could care less about evil commie Hillary and I am in no way defending her. I just thought this was too funny to pass up. hahahaha
Posted by Wild Thing at 02:44 AM | Comments (10)
---
Soldiers Share Best Possible Gift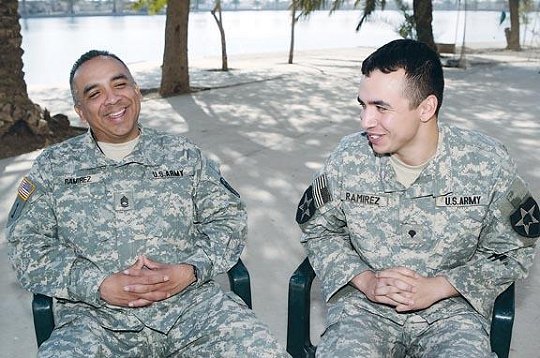 Sgt. 1st Class Francisco aRamirez, 11th Signal Brigade, and his son, Spc. Donald Ramirez, 4th Brigade, 2nd Infantry Division, talk about their experiences of being deployed in Iraq. Spc. Ramirez, who is stationed at Baquba, Iraq, arranged to come to Camp Victory to visit with his father for a few days.

CAMP VICTORY, Iraq — They are separated by a 30-minute helicopter ride but in this war-torn country it might as well be a continent away.
But Sgt. 1st Class Francisco Ramirez and his son, Spc. Donald Ramirez, were given a special Christmas gift — time with each other at dad's place.
"He called me a day before (Christmas Eve) saying he was coming to visit," said the 45-year-old father.
Donald, 21, said "It was my unit who was sending people on four-day passes." Most headed to Qatar, but the younger soldier used the time to be with his dad.
Dad remarked, "I was happy. We were trying to get together before we left (Iraq)."
The older Ramirez, who has 22 years in the Army, has a year left on his 15-month deployment, while his son has six months remaining with the 4th Brigade of the 2nd Infantry Division, a Stryker unit out of Fort Lewis, Wash.
Calling Forward Operating Base Warhorse at Baquba home, the former Buena High School baseball pitcher said, like his father, he is a Signal Corps soldier. Francisco is the plans non-commissioned-officer-in-charge for the 11th Signal Brigade. Donald is a 2004 graduate of Buena High School.
"I worry about his safety," dad said. "But, he's a good, level-headed kid."
Christmas day was a time to call family members, especially another son, Donald's 20-year-old brother Daniel, who works at the Barnes Field House on Fort Huachuca.
Family members got a two-for-one when they answered, dad said — him and Donald.
"We spent most of our time catching up," Francisco said. "He's planning to get married."
As for his future wife — who hasn't been formally asked to marry him — Donald said "she has a promise ring, as I do." The ring is on the finger where eventually the wedding band will be after he and Melissa Dangel marry.

For fatherly advice, Francisco told his son "Be good to her and treat her with respect."
The father and son exchange movies as Christmas gifts, with Donald giving his dad "Knocked Up," and Francisco giving "War" to his son. The two lived in dad's billets, as the older Ramirez's roommate was on leave.
Unlike most GIs at this camp, the Ramirezes did not partake in the Christmas feast at the dining facility.
"We went to Burger King for brunch and had pizza for dinner," the father said.
The two hadn't seen each other for more than a year and although Francisco was supposed to retire in June 2008, he pulled his papers to deploy in the hopes of connecting with Donald in Iraq.
The older Ramirez had only been back from an Iraqi deployment for year before heading out on his current stint.
When he returns in early January 2009, he will resubmit his retirement papers.
As for Donald, whether he will make the Army a career is up in the air. Part of the decision is based on Melissa, he added.
If the answer is yes, then he will re-enlist while in Iraq so his bonus will be tax free.
As for advice from a noncommissioned officer, which is mixed with the feelings of a father, Francisco said he told Donald to find a good NCO "and stay away from the knuckleheads."
Friday, the two will say their farewells again.

Posted by Wild Thing at 02:40 AM | Comments (10)
---
December 27, 2007
Pakistan's Bhutto Assassinated And Others Killed In Bombing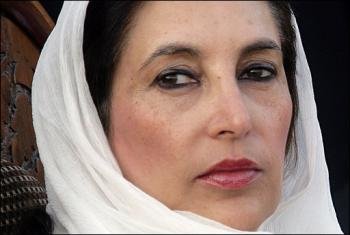 Pakistan's Bhutto assassinated at rally By SADAQAT JAN and ZARAR KHAN Associated Press Writers Article Launched: 12/27/2007 02:15:23 AM PST

RAWALPINDI, Pakistan—Pakistan opposition leader Benazir Bhutto was assassinated Thursday in a suicide attack that also killed at least 20 others at the end of a campaign rally, aides said.
The death of the 54-year-old charismatic former prime minister threw the campaign for the Jan. 8 election into chaos and created fears of mass protests and an eruption of violence across the volatile south Asian nation.
The attacker struck just minutes after Bhutto addressed a rally of thousands of supporters in the garrison city of Rawalpindi, 8 miles south of Islamabad. She was shot in the neck and chest by the attacker, who then blew himself up, said, Rehman Malik, Bhutto's security adviser.
At least 20 others were killed in the attack.
Bhutto was rushed to the hospital and taken into emergency surgery.
"At 6:16 p.m. she expired," said Wasif Ali Khan, a member of Bhutto's party who was at Rawalpindi General Hospital.
"The surgeons confirmed that she has been martyred," Bhutto's lawyer Babar Awan said.
Bhutto's supporters at the hospital exploded in anger, smashing the glass door at the main entrance of the emergency unit. Others burst into tears. One man with a flag of Bhutto's Pakistan People's Party tied around his head was beating his chest.
Some at the hospital began chanting, "Killer, Killer, Musharraf," referring to Pakistani President Pervez Musharraf, Bhutto's main political opponent. A few began stoning cars outside.
"We repeatedly informed the government to provide her proper security and appropriate equipment including jammers, but they paid no heed to our requests," Malik said.
Nawaz Sharif, another former premier and opposition leader, arrived at the hospital and sat silently next to Bhutto's body. Earlier on Thursday, four people were killed at a rally for Sharif when his supporters clashed with backers of Musharraf near Rawalpindi.

TV channel in English-Dawn News from Pakistan.
Link is:

This happened just the day before..........
PAKISTANI LEADER ESCAPES ATTEMPT AT ASSASSINATION
President Pervez Musharraf escaped an assassination attempt here on Thursday, the second in 11 days, when two suicide bombers plowed their vehicles into his motorcade and detonated car bombs.

He was unhurt, but Pakistani officials said the bombs had killed at least 14 people, including both bombers. At least 46 other people were wounded, they said.

It was the deadliest attempt on General Musharraf's life since he reversed Pakistan's support for the Taliban in Afghanistan and sided with the United States in 2001. The Bush administration relies on the general as an important ally in the fight against terrorism. But he has also been criticized for delaying the re-establishment of democracy in the country, failing to crack down on the Taliban and other Islamic militant groups and harassing critics.

Visibly shaken, General Musharraf appeared on national television Thursday night and blamed ''terrorists and extremists'' for the attack.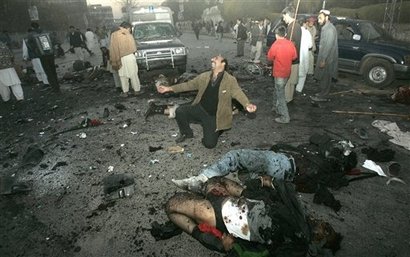 Pakistan: Al-Qaeda claims Bhutto's death
Karachi, 27 Dec. (AKI) - (by Syed Saleem Shahzad) - A spokesperson for the al-Qaeda terrorist network has claimed responsibility for the death on Thursday of former Pakistani prime minister Benazir Bhutto.
"We terminated the most precious American asset which vowed to defeat [the] mujahadeen," Al-Qaeda's commander and main spokesperson Mustafa Abu Al-Yazid told Adnkronos International (AKI) in a phone call from an unknown location, speaking in faltering English. Al-Yazid is the main al-Qaeda commander in Afghanistan.
It is believed that the decision to kill Bhutto, who is the leader of the opposition Pakistan People's Party (PPP), was made by al-Qaeda No. 2, the Egyptian doctor, Ayman al-Zawahiri in October.
Death squads were allegedly constituted for the mission and ultimately one cell comprising a defunct Lashkar-i-Jhangvi's Punjabi volunteer succeeded in killing Bhutto.
Bhutto had just addressed a pre-election rally on Thursday in the garrison town of Rawalpindi when the bomb went off.
She had come to Rawalpindi after finishing a rapid election campaign, ahead of the January polls, in Pakistan's volatile North West Frontier Province (NWFP) where she had talked about a war against terrorism and al-Qaeda.
.

Wild Thing's comment........
I put the second photo here, yes it is vile, horrible and hard to look at. BUT this IS the enemy and what they do. Too many, NOT at this blog, but too many simply read an article and go about their day. The reality of what an attack does like this is something unimaginable. But the truth is this is the kind of destruction that is on the agenda for America, our troops and all Christians and Jews, as well as their own fellow Muslims.
These followers of Islam do NOT value life at all, not even their own. That is what makes them more dangerous IMO then any other enemy the world has ever known. Parents being proud of their suicide bomber children, bragging about it, encouraging it from their own flesh and blood, young children being taught hate and how to kill as easily as our own American children are taught how to color in a coloring book and play the Twister game or jump rope.
"If we lose freedom here in America, there is no place to escape to. This is the last stand on Earth."
- President Ronald Reagan
October 27, 1984
Posted by Wild Thing at 11:55 AM | Comments (15)
---
"Elect me and oil prices instantly drop" ~ Hillary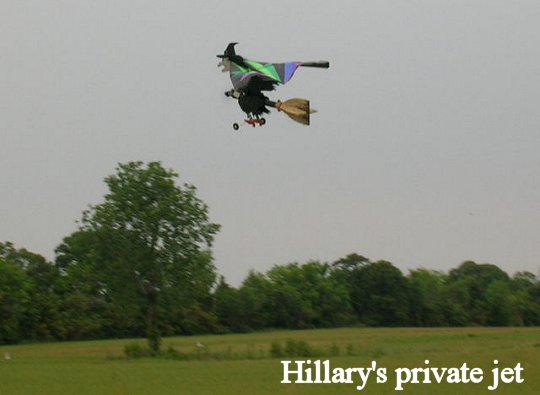 Elect me and oil prices instantly drop, says Hillary Clinton in Iowa
MANCHESTER, N.H.
Hillary Clinton predicted Saturday that just electing her President will cut the price of oil.
When the world hears her commitment at her inauguration about ending American dependence on foreign fuel, Clinton says, oil-pumping countries will lower prices to stifle America's incentive to develop alternative energy.
"I predict to you, the oil-producing countries will drop the price of oil," Clinton said, speaking at the Manchester YWCA. "They will once again assume, once the cost pressure is off, Americans and our political process will recede."
Clinton argued that former President Jimmy Carter in the late 1970s actually started moving in the right direction toward energy independence, but his successor, Ronald Reagan, "dismantled" that work.
"Because costs were low, people didn't care, didn't complain," she said.
She warned that folks shouldn't be grateful now if oil countries cut prices from near $100 a barrel to $60 or $70, and compared it to trying to boil a frog.
"You put him in hot water, it jumps right out, you put him in cold water and turn up the heat - he's a goner," she said. "We've got to figure out how were going to not be the frog in the cold water anymore."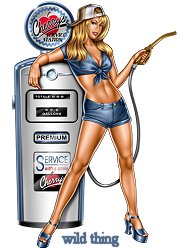 Wild Thing's comment........
Please, PLEASE! Someone tell me people aren't dumb enough to believe this tripe! Yes I know, the reality is that there are people that do believe this baloney! How scary is that!
Said the Beast: "Elect me and oil prices will drop as fast as Billys pants drop when an intern enters the office."
I am amazed at how much contempt this filth has for her/its countrymen.
Down Home accents to Black audiences, the transparant New York Yankees outrage, etc., ALL the clumsy fakery that would be ridiculed and reviled in the Press, if it were anyone else. When will it stop?
What next I wonder, will she turn water into wine or heal lepers?
Posted by Wild Thing at 12:55 AM | Comments (12)
---
Felons Removed From Clinton's TN Steering Committee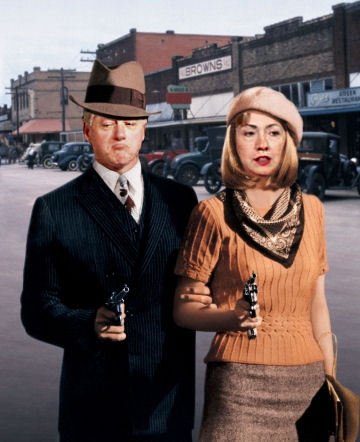 Felons removed from Clinton's TN steering committee
Hillary Clinton's presidential campaign has revised its list of Tennessee supporters on its statewide steering committee to remove the names of two convicted felons.
The original list of more than 100 committee members had included former state House Majority Leader Tommy Burnett and West Tennessee Democratic Party activist Gladys Crain.
Both are familiar names, with familiar rap sheets, in Tennessee political circles. Both have been politically active for decades, both before and after their convictions.
Gladys Crain, of Halls, was convicted in 1981 on federal charges connected with a scheme to rig bids on a state highway construction project.
Former state House Majority Leader Tommy Burnett, of Jamestown, was imprisoned in 1984 for failure to file an income tax return.
Burnett was re-elected from his jail cell, but was later caught up in Operation Rocky Top federal corruption probe and went back to prison for another year on federal conspiracy and illegal gambling charges.
He currently works as a state House lobbyist.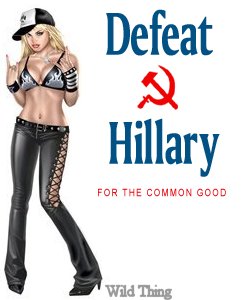 Wild Thing's comment........
LOL The party of Bill and Hillary Clinton IS the party of criminals and if she gets in the White House all their crimes will continue. How about removing the felon for whom they are working! Maybe they will also remove the dead people from the dumb-o-crats voters list too. Naw, that would have them being too honest and they might shrivel up and die from so much honesty.
Posted by Wild Thing at 12:47 AM | Comments (8)
---
Edwards Says He Sounds Like A President ~ LOL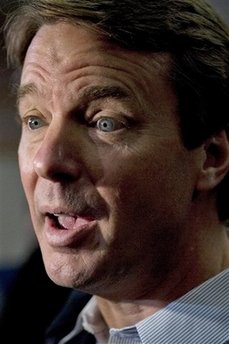 Edwards says he sounds like a president
John Edwards tried to shore up his New Hampshire support Wednesday with promises of fighting the establishment, changing Washington — and even speaking with a Southern accent.
The former North Carolina senator, on a 300-mile, one-day campaign tour through New Hampshire, stuck to populist themes for what he hopes will be an Edwards presidency.
"You'd better choose someone as your candidate who's ready for this battle. Nice words will not change anything," Edwards said in this northern New England town.
He also cited his small-town, Southern roots as an asset.
"The last two Democratic presidents, Bill Clinton and Jimmy Carter," he said in his Carolina twang, "both talk like me."
While Edwards said he was talking about fighting "big business" and "corporate greed," he's in a tight race with rivals Hillary Rodham Clinton and Barack Obama in Iowa — where he was heading next.
"It's a very competitive race. From everything I see, it's a dead heat between the three of us," Edwards told reporters after going door-to-door looking for votes in Nashua.
"This is my last day here. We'll go from here to Iowa very late tonight. ... I, Elizabeth, my kids, my parents — everybody will be stationed in Iowa between now and Jan. 3."

Wild Thing's comment........
He can record his voice and listen to it all he wants. LOL not such a great idea to compare yourself to Bill Clinton and Jimmy Carter.....no I don't think so. Edwards wants to do is spend more of our money on programs that do not work.
Posted by Wild Thing at 12:45 AM | Comments (11)
---
Don't Screw With The USA and That Includes You Dems!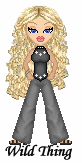 Wild Thing's comment........
I love this song by Twisted Sisters. I was looking at some other video's using this song and they were great, then I saw this one also listed and loved it!!
To Murtha, Reid, Pelosi, Ron Paul, and anyone else that does not get it, turn up the volume and eat sand! Our troops ROCK and they are doing an awesome job. You think you can stand there and say we should not fight back, we should let the enemy keep attacking us and then expect us to just have a sit down with them and do lunch? OMG you are totally insane and that is just for starters.
You want Kumbaya and my answer to you is MORE FIREPOWER. So just get out of the way because we have the most powerful military in the whole world and they DO have an answer to people like you. Listen to the words to the song and get a clue!
Posted by Wild Thing at 12:40 AM | Comments (11)
---
December 26, 2007
Kohler Co.Helps Save Lives In Iraq
In Iraq, this vehicle was struck by a roadside bomb. The Buffalo Cyclone debris blower, mounted on the front, took the brunt of the blast.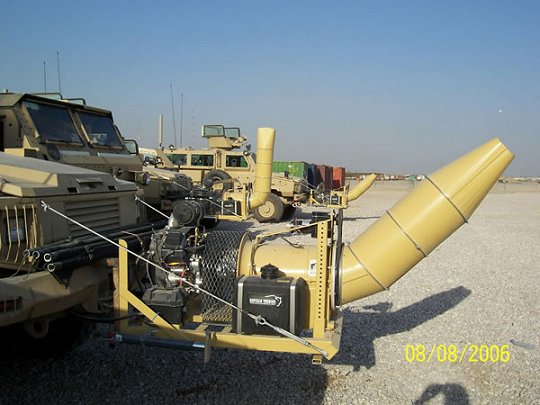 A Cyclone blows a wide swath of air at 180 mph to expose roadside explosives. It's been used for two years in Iraq.
Engines fit devices that disperse bomb-hiding debris
Modified debris sweepers with Kohler engines are helping save the lives of U.S. troops in Iraq.
JS ONLINE
The machines, mounted at the front of military trucks and mine sweepers, blow away roadside debris to expose bombs planted by insurgents. Often they trigger the bombs and take the brunt of the explosion.
"But I would love to see plenty of engines taking the hits rather than soldiers getting killed," said Rich Koehl, director of marketing and quality at Kohler Co.'s engine division.
Insurgent attacks on vehicles have accounted for more than half of U.S. combat fatalities in Iraq, according to the military.
As the improvised explosive devices have become more deadly, the Army and Marines have stepped up efforts to get safer vehicles.
They're also using products such as Cyclone debris blowers made by Buffalo Turbine Co., of Springville, N.Y., with Wisconsin-made Kohler engines.
The Cyclone blows a broad, 180-mph jet of air to expose roadside explosives. The military has more than 100 of the machines in use in Iraq, with more on the way, said Paul Syracuse, general manager at Buffalo Turbine.
In the civilian world, the giant blowers are used to clean debris from streets, golf courses and race tracks. They've also been used at the last eight Super Bowls and in city parks.
"They're a rock-solid leaf blower," said Tom Tiernan, a Kohler distributor in Pennsylvania.
In Iraq, the blowers have been modified with armor plating and diesel engines. Mounted on the front of a vehicle, usually about 10 feet from the operator's cab, they blow away garbage and other debris used to hide roadside bombs.
Dozens of bombs found
The bombs are triggered a variety of ways, including electric eyes, infrared sensors and ordinary springs.
"Garbage is the main hiding place," Syracuse said. "The blowers either trigger the bombs or expose them."
No soldiers have been killed while using the debris blowers, according to Buffalo Turbine. In about two years of use, the machines have exposed or detonated dozens of roadside bombs.
The idea came from former U.S. troops working for an equipment contractor. Now, the machines are an important part of military convoys in Iraq.
"They cruise alongside the road, sometimes leading a convoy," Syracuse said.
The U.S. military uses thousands of Kohler portable generators in Iraq in addition to the engines used on debris blowers.
"I would call it the NASA effect. If the military finds a use for one of our civilian products, we will help them develop a special application for it," Koehl said.
Normally, it can take years for the military to develop and acquire field equipment.
But in 2002, the Army launched an effort to speed things up through a program aimed at identifying unmet needs of combat soldiers and satisfying those needs in 90 to 180 days.
The Army now buys small quantities of equipment and tests it in the field.
Other gadgets
One of the success stories was a remote-controlled robot that looks something like a radio-controlled toy car and is used for detecting roadside bombs. It has a video camera mounted on a retractable arm and headlights to see in the dark.
Another was the use of laser pointers like those used in classrooms as a nonlethal way of dissuading drivers from ignoring security checkpoints in Iraq.
In the past, the bright lights shone at drivers did little to stop erratic behavior. But the green laser pointers, about 50 times brighter than pointers used in classrooms, have proven to be startling and nearly blinding to drivers coming straight at them.
Unlike red laser pointers, the green ones can be seen in midair in the dark. And the unusual color makes them more noticeable.
Initially, at least, aggressive driving was reduced 60% to 80% when the laser pointers were used at checkpoints, according to the Army.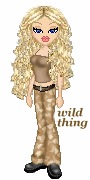 Wild Thing's comment........
This is so neat, I love to see a business advertising that they provide equipment used in Iraq. Like the ads long ago my Dad had in a book of saved things from WW11. Things like:
* from "Dodge PowerWagons in Burma"
* "On the Battle lines or the Transposrt lines - GMCs are out in front"
* "Pontiac Reports to the Nation on Arms Productivity"
And so on - back then businesess were proud to get a piece of both the 'action' and the contracts.
For more ads there is also a link to some here.
From the CBI website
This ad is not related to CBI but interestingly illustrates what could be called "Censored Advertising."
It looks like Pontiac submitted the copy for the ad to a military censor who crossed-out any information that might be of help to the enemy. They then prepared the ad with the censored information blacked-out.
The result is doubly patriotic advertising: Pontiac is building arms for the war effort and also will not jeopardize that effort by bragging about it in magazines.
In case the reader did not get the message, it was spelled out for them near the bottom of the ad:
"Seeking to cooperate fully in the war effort, Pontiac has voluntarily censored this advertisement."
Compare that to todays media who, it seems, cannot wait to leak the latest SECRET and risk the lives of our troops. Back then, the USofA was at War. Today, the Marines are at War, the US is at the Mall. Or as the left keeps saying it is Bush's war. GRRRRRRRRRRRR
Posted by Wild Thing at 12:55 AM | Comments (12)
---
The Liberal Christmas Carol
Since liberals detest Christmas, Hillary, Al, DiFi, and the rest of the left-wing gang have come up with a Grinchy (and off-key) carol to celebrate the secular season. Based on the book "Help! Mom! The 9th Circuit Nabbed the Nativity" by Katharine DeBrecht.


....Thank you Mark for sendnig this to me. This is good! The left needs to have how they are in their face as much as possible and this is good for that.
Posted by Wild Thing at 12:47 AM | Comments (8)
---
'Twas the week before Caucus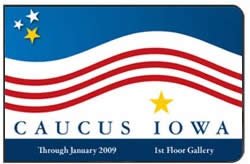 'Twas the week before Caucus
from The Federalists
'Twas the week before Caucus, and all through the state,
Not a creature was stirring, the blizzard won't wait.
But conservatives were troubled by scary dreams,
That some of the players weren't who they seemed.

The candidate's finish seemed to be set,
But the events of '03 some seemed to forget.
With Kerry in the polls at just four percent,
But out of Iowa with a victory he went.

"Fred's not got a chance," the pundits did chatter,
"If you think that he does, you're mad as a hatter."
These are the "experts" who got it all wrong,
When four years ago they sang their proud song.

They were so sure it would be Howard Dean,
Who'd take Iowa by storm,'cause he led by thirteen.
But Iowa voters made 'em eat their words,
When poor Mr. Dean finished no better than third.

This time it's the Huckster who's up in the lead,
And would have you think that it's all a done deed.
But each time that the governor opens his mouth,
He says things that make his voters go south.

Mitt Romney is struck with a similar affliction,
He's told tall tales that have proved to be fiction.
Poor Rudy has fallen almost out of sight,
For his political postions are not on the right.

On LA Times! On Politico's Roger Simon!
On with the hit pieces! On with the lyin'!
It'll do you no good! It won't stop big Fred!
His '94 victory turned their faces all red!

With many undecided and even more who might switch,
Predicting Iowa is really a b*tch.
Fred Thompson knows as he heads down the stretch,
There's plenty of votes that he can still fetch.

So he's off on a bus tour of the good Haweye State,
After winning hands down the most recent debate.
Mitt got Tancredo, but Fred got Tanc's top guy,
Who was immediately campaigning for Fred on the fly.

And I heard Fred exclaim, as he stumped with Steve King,
"This thing ain't over 'til the fat lady sings."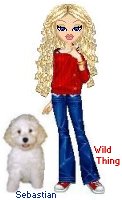 Wild Thing's comment........
I thought this was clever in how it is written.
Posted by Wild Thing at 12:45 AM | Comments (12)
---
December 25, 2007
Compliments Of The USAF Tanker Crews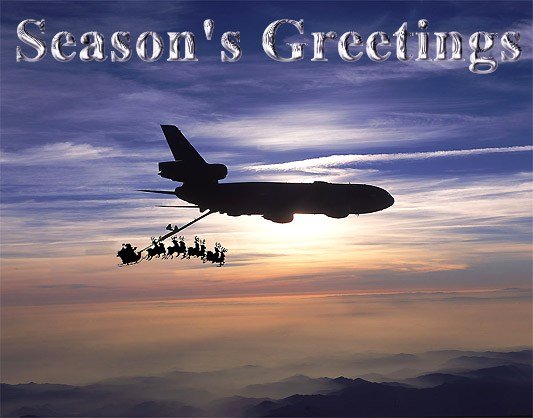 And a close up of Santa's sleigh shows he supports the troops.
Posted by Wild Thing at 12:55 AM | Comments (8)
---
Our Troops At Christmas
Posted by Wild Thing at 12:47 AM | Comments (3)
---
December 24, 2007
"Silent Night" for Our Troops and Veterans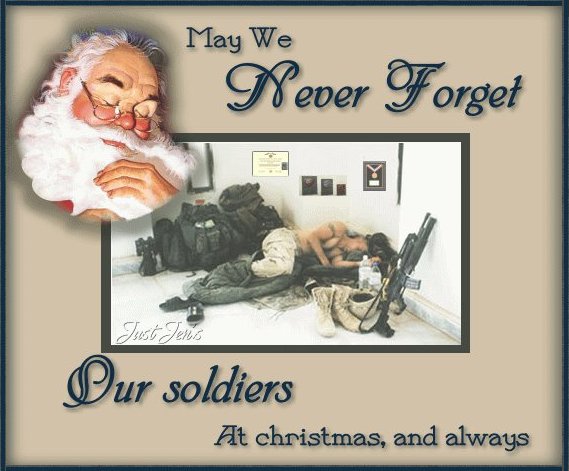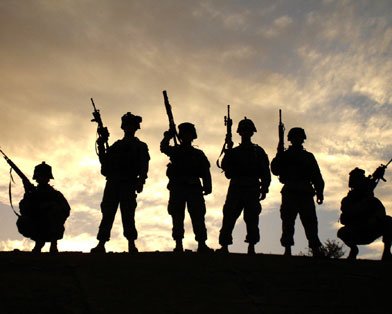 Martha Raye........sings "SILENT NIGHT"
This is an outtake from the 1944 20th Century Fox movie "FOUR JILLS IN A JEEP," adapted from Carole Landis' book about the real-life journey by Landis, Raye, Mitzi Mayfair and Kay Francis to entertain U.S. troops overseas in WWII.
Martha Raye also went to entertain the troops during the Vietnam War.
Posted by Wild Thing at 12:55 AM | Comments (20)
---
A Little Song Present for Each of You

Please CLICK the picture below to hear the song from me to all of you.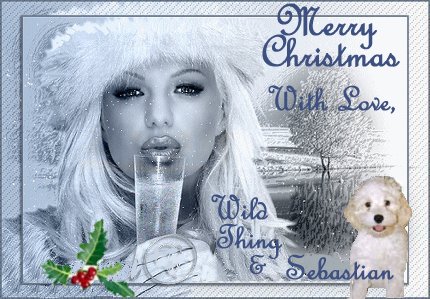 Say a prayer for our Troops and thank them every chance you get. If you meet a Veteran walk right up to that person and thank them. Thank them with all your heart because they are all the reason we live in the greatest country in the world. Those in the Military serving now and our Veterans from every branch are the REAL reason we are free.
I sincerely wish the yuletide spirit of Christmas of love to abide in your heart, hearth and home throughout this festive season and throughout the year.
Wild Thing
Posted by Wild Thing at 12:47 AM | Comments (16)
---
What Christmas Is All About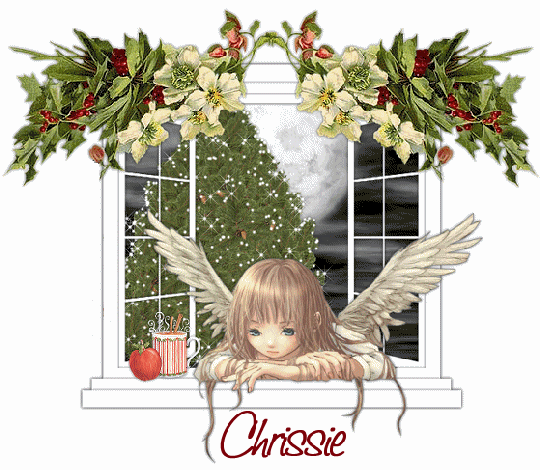 Charlie Brown Christmas ~ For unto you is born.......
Posted by Wild Thing at 12:44 AM | Comments (8)
---
December 23, 2007
1968 Bob's "Operation Holly" Vietnam
On December 22 1968 Bob's "Operation Holly" performed at Cam Ranh Bay, Vietnam. This video records that event. The original film was silent, so the audio from his performance at Long Binh Army Depot that same Christmas is dubbed onto the video.
Continued.......Cam Ranh Bay: Bob Hope Christmas Show 1968 Pt

Each Christmas show ended with everyone singing "Silent Night". I don't think I will ever be able to sing that song or hear it for the rest of my life without crying and feeling that I am right back there again with the troops and Bob Hope and the rest of the entertainers. It truly was not the end to a visit with the troops but a beginning of new friendships that have lasted over the years. And each one living in my heart. ~ Wild Thing
Posted by Wild Thing at 12:55 AM | Comments (14)
---
~ Merry Christmas ~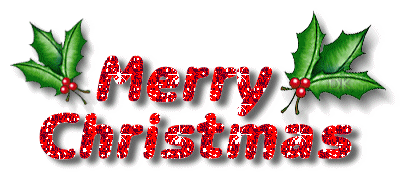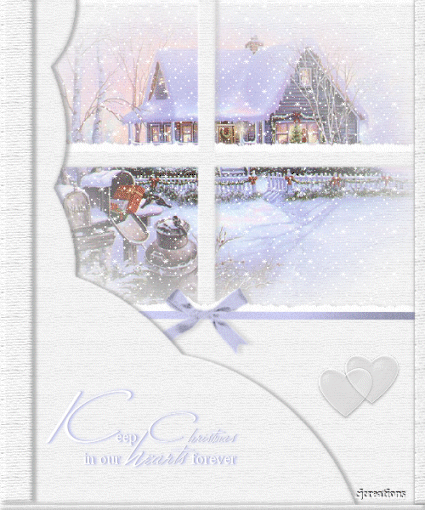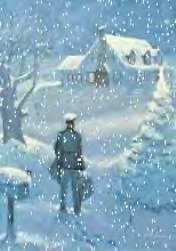 Wishing you all a blessed Christmas and a wonderful Holiday season.

Special wishes going out to our brave men and women in the Armed Forces.

We love you all and our prayers and thanks are with you.

Through some of you are far away you are always in our hearts.

God bless you all and keep you safe and to Team Theodore too. ....Wild Thing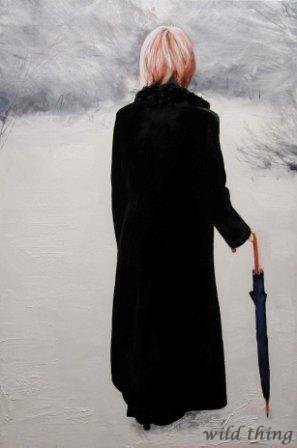 Posted by Wild Thing at 12:47 AM | Comments (8)
---
Football Week Sixteen

Bronco cheerleaders in Afghanistan

Giants (at Bills), Vikes (vs. Skins) and Jags (vs. Raiders) are among teams that could clinch playoff berths Sunday.


Here are the matchups for Week of Sunday, December 23th Time (EST)
GB @ CHI 1:00 PM
CLE @ CIN 1:00 PM
HOU @ IND 1:00 PM
NYG @ BUF 1:00 PM
PHI @ NO 1:00 PM
OAK @ JAC 1:00 PM
KC @ DET 1:00 PM
TB @ SF 4:05 PM
ATL @ ARI 4:05 PM
NYJ @ TEN 4:15 PM
BAL @ SEA 4:15 PM
MIA @ NE 4:15 PM
WAS @ MIN 8:15 PM
Monday, December 24 Time (EST)
DEN @ SD
Byes: None

Saturday, December 29 Time (EST)
NE @ NYG 8:00 PM

These are the teams I think everyone is for. I will add to this as you tell me your favorite teams.
(Some names are those deployed in Iraq)
Lynn - Broncos, Bears, Browns
Tom - Cowboys, Broncos
Darth - New York Giants, Tampa Bay Bucs, (ABP - 'anybody' but Philly )
Mark - Patriots, Buffalo Bills, Bears
Bob - Buffalo Bills
Billy - Jets, NY Giants, Bears
Nick - Cowboys, Rams and Raiders
Karsten - Tampa Bay Bucs, NY Giants
navycopjoe - Chicago Bears
LindaSOG - Miami Dolphins
Jonathan - Raiders
Dawn - Seahawks, Bronco's ....(husband USARMY delpoyed, Iraq)
Amber - Green Bay Packers .....(husband USMC delpoyed Iraq)
Cuchieddie - Raiders
Sierrahome - Colts
patrickdaniel - Chargers, Cowboys
Eve - Colts ....(husband USARMY deployed Iraq)
Beth - Bears , Saints
Chief - Seahwaks
Chrissie - Bears, Broncos and Cowboys
Deployed:
Andy ( USMC) - Colts
Mike ( USARMY) - Seattle Seahawks
Sand Man ( (USMC) - Bronco's
Dave (USARMY) - Patriots
Tim ( USMC) - Bears
Jean ( USARMY) - Atlanta Falcons
Greg (USARMY) - Eagles
Max ( USARMY- Cowboys
Pete ( USMC) - Bronco's
Steve - (USAF) - Bronco's
Tony - (USARMY) - Redskins

Sunday FINAL Scores
HOU 15 @ IND 38 FINAL
KC 20 @ DET 25 FINAL
NYG 38 @ BUF 21 FINAL
OAK 11 @ JAC 49 FINAL
PHI 38 @ NO 23 FINAL
CLE 14 @ CIN 19 FINAL
GB 7 @ CHI 35 FINAL
ATL 27 @ ARI 30 FINAL
TB 19 @ SF 21 FINAL
BAL 6 @ SEA 27 FINAL
NYJ 6 @ TEN 10 FINAL
MIA 7 @ NE 28 FINAL
WAS 32 @ MIN 21 FINAL
Posted by Wild Thing at 12:44 AM | Comments (8)
---
Islamic Rage Boy Sings "Infidels"

Islamic Rage Boy Sings "Infidels"(Jingle Bells)
Posted by Wild Thing at 12:40 AM | Comments (9)
---
December 22, 2007
Fred Thompson's Awesome Holiday Message


This is by far the best Christmas message I have seen from ANY politician and anyone running for President. God bless our troops and keep them safe. And God bless Fred Thompson too.
Posted by Wild Thing at 03:14 PM | Comments (8)
---
First Day Of Winter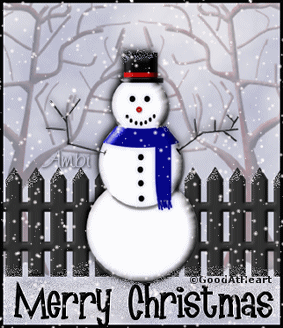 As this is the first day of winter I hope those of you that live in the colder and snowbound areas have a mild winter. One that you can enjoy and not have any hardships from the storms, ice and snow.
Tonight is the night Nick and I go out to eat and then take the awesome drive through our local streets and roads near our home to look at the beautiful Christmas lights. Then back home a cozy evening, the fire going and for hot chocolate and some Christmas movies. The old ones are still the best.
I love the Chtistmas season so I always hope for cooler weather since we are in Florida, and we have been having just that with 51 degrees in the evening and early mornings. I know for those of you that live in the cold areas this is not cold, but it does feel good here for a change.
I see where a storm is supposed to be coming in for the Northeast. Those of you that live in those areas will be in my thoughts that it won't be harsh and you can enjoy a wonderful Christmas week coming up.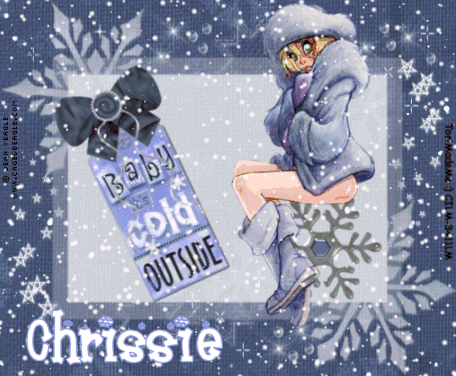 Posted by Wild Thing at 01:55 AM | Comments (16)
---
Investor's Business Daily Picks Gen. David Petraeus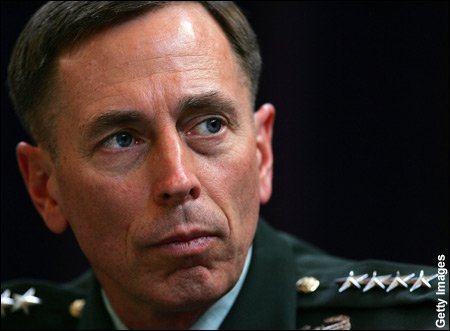 Man Of The Year
Year In Review: Time selects Vladimir Putin as its "Person of the Year" because of the stability he has brought to Russia. Our choice is Gen. David Petraeus — the man who helped bring democracy to the Middle East
The newsweekly's 2007 honor went to the Russian leader because of Putin's "extraordinary feat of leadership in taking a country that was in chaos and bringing it stability," according to Managing Editor Richard Stengel.
If returning a nation said to be on the road to democracy to its militaristic and autocratic past is a criterion, Putin is certainly a valid candidate. He has presided over Russia's rise from a shattered remnant of the Soviet Union to a player on the world stage flush with oil revenue and a military returned from the dead.
Our preference is not for tyrants, but for those who defeat them. We prefer those who advance the causes of peace and democracy and who make the world freer and safer.
In other words, we prefer Petraeus, especially by Stengel's criteria. Petraeus has indeed turned in an "extraordinary feat of leadership" by taking Iraq, another country in chaos, and bringing it more than stability. He has brought it true democracy from the grass roots up, and he's done it by transforming a country full of Shiites, Kurds and Sunnis into a nation of Iraqis.
When Petraeus testified before Congress in September on the progress of the surge he planned and was chosen to execute, most refused to believe his realistic but optimistic report. Those who equated Iraq with the Vietnam "quagmire" thought we were being told again about the light at the end of the tunnel.
A few short months later, even Rep. John Murtha, one of the war's loudest critics, concedes "the surge is working." The Iraqi people think so too. Millions who fled are now returning in droves to rebuild their lives, open businesses and raise children in a free and democratic Iraq.
Senate Majority Leader Harry Reid had proclaimed the war to be "lost." And despite the drafting of a constitution and the election of a government, Baghdad had yet to assert control or leadership of a country consumed with sectarian and jihadist violence.
Enter Petraeus, who changed the playbook at halftime. No longer would coalition forces leave their camps, beat up the jihadists and return to base. Now they'd go in greater numbers into the provinces and no longer win and leave, but "clear and hold."
They'd convince Iraqis they weren't going anywhere and neither was America. And under that umbrella of security, remarkable things began to happen. Sunnis and Shiites realized the enemy was not the Americans or each other. It was jihadists who brought nothing but violence, tyranny and oppression.
The uniting of Sunnis and Shiites against al-Qaida's mindless barbarism, coupled with a U.S. surge where troops came and this time stayed, have turned the tide in our favor. In Anbar, once said to be hopelessly lost, tribesman do most of the policing, as 70,000 tribal fighters assist coalition forces inside Baghdad and out.
Violence and casualties, civilian and military, are down dramatically. Iraqis can now stroll the streets of Baghdad even at night, cruising the shops and stopping at cafes in increased safety.
The war is not over, but it is no longer "lost." Al-Qaida in Iraq is on the run, wondering what hit them. Terrorism has suffered a major defeat. Gen. David Petraeus — our Person of the Year.

Wild Thing's comment........
Nobody has accomplished more for this country in a shorter period of time than General Petraeus. He has worked nothing short of a miracle. It was bad enough that he had the Jihaddis, the remnants of Saddam's regime and Mooky fighting against, but he also had the entire dimocratic party and MSM seeking to undermine his every move. And in spite of it all he succeeded beyond anyone's wildest expectations. It is men like the general that have made this country a success. Somehow, almost always, during a crisis a leader appears who is able against seeming overwhelming odds to do the impossible.
Thank you General. We honor your lifetime of service and sacrifice to our country.

.....Thank you Tom for sending this article to me.
Posted by Wild Thing at 12:55 AM | Comments (9)
---
USMC Silent Drill Platoon ~ Totally Awesome!

This is a 2007 performance of the US Marine Drill Team at a recent Denver Nuggets Basketball game.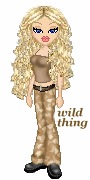 Wild Thing's comment........
The very first time I ever saw the USMC Drill Team I was in awe of what they do. That same awe is always there each time I see them. This is so wonderful that they had them at the game. I wish more of this kind of thing would happen. Keep our military in the lives of the citizens, let them see how fantastic they are and how we wouldn't even have the freedom to play sports without our Veterans and troops keeping us free.

.... Thank you so much Mark for sending this to me.
Posted by Wild Thing at 12:47 AM | Comments (7)
---
Harry Reid's Character Showing Up In Heavy Metal Video
Harry Reid character in our current congress in Pelosi's court. Similarities can be seen in this video clip.
Heavy Metal - Captain Sternn

....Thank you so much Jack for sending me this video. I agree it does remind me of Harry Reid.

Posted by Wild Thing at 12:45 AM | Comments (2)
---
Saturday Toons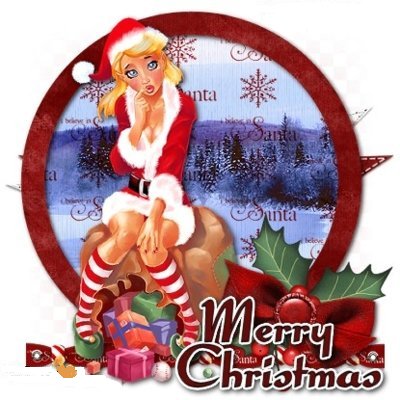 Global Warming.....................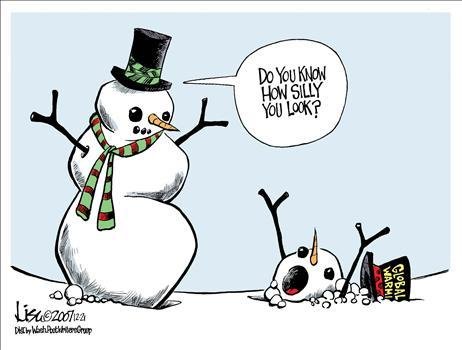 .
Iowa...................
.
Hillary.......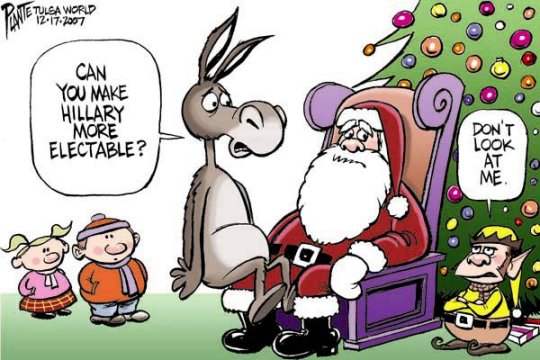 Posted by Wild Thing at 12:44 AM | Comments (3)
---
Achmed the Dead Terrorist - Jingle Bombs

Jeff Dunham with Achmed the Dead Terrorist - Jingle Bombs

....Thank you John 5 (VN69/70) for this funny video.
Posted by Wild Thing at 12:40 AM | Comments (2)
---
December 21, 2007
USO Holiday Show Travels Throughout Combat Theater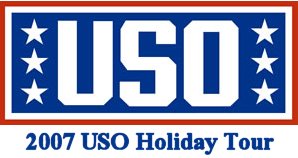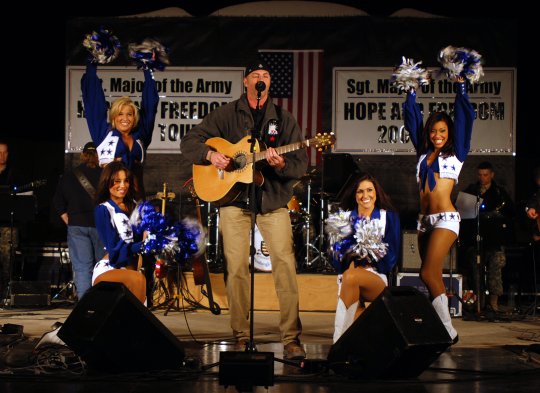 CAMP STRIKER, Iraq
Army News Service
Dec. 17, 2007
The band "Downrange" performs their final song with other tour members and Soldiers during the Sergeant Major of the Army Hope and Freedom tour, Dec. 16, at Camp Striker, Baghdad.

Singer Darryl Worley performs with the Dallas Cowboys Cheerleaders during the Sergeant Major of the Army Hope and Freedom tour, Dec. 16, at Camp Striker, Baghdad.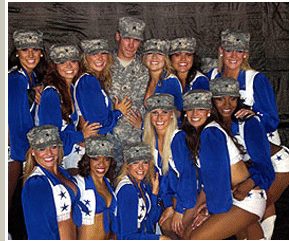 The show began with opening remarks from Sgt. Maj. of the Army Kenneth O. Preston, who introduced everyone on the tour, including all of the band members and the stage crew.
"During the holidays, the USO tour is a piece of home to all the Soldiers," SMA Preston said. "It's also an opportunity to say thanks for the sacrifices they make."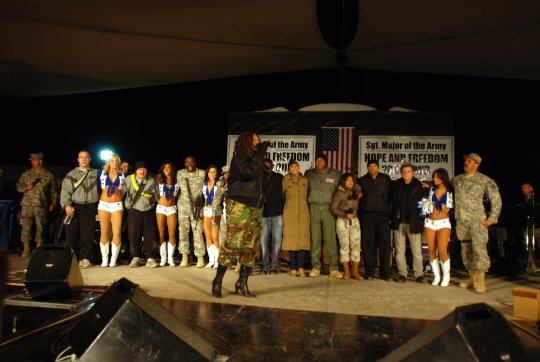 Kicking the show off was the U.S. Army Band "Down Range" singing "I live in America." Other featured acts were Keni Thomas, a former Army Ranger; country star Darryl Worley, four members of the Dallas Cowboys Cheerleaders; singer and comedian Sheryl Underwood; Leeann Tweeden, a sports correspondent for Fox; and Vince Morris, who was greeted as newbie from the crowd because of his inaugural performance.
LeeAnn Tweeden said this is her 8th USO tour, and she just wants to be able to go back and tell everyone first-hand what she's seen and experienced.
.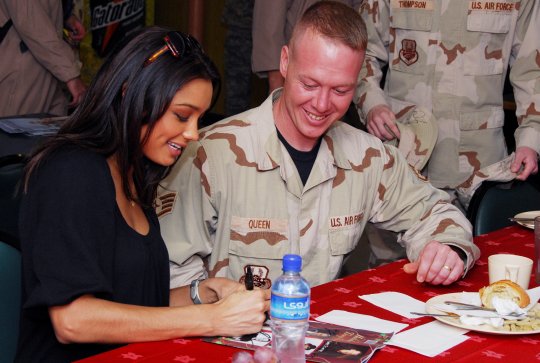 Miss USA Rachel Smith signs an autograph for Staff Sgt. Christopher Queen
American Forces Press Service reporter Jim Garamone is traveling with Navy Adm. Michael G. Mullen and the holiday United Service Organizations show.
Following are three more vignettes on the group's recent experiences.
Show in the Snow
CAMP PHOENIX, Afghanistan
Dec. 20, 2007
It was the "Show in the Snow" for the USO performers here today.
Navy Adm. Michael G. Mullen brought the Chairman's USO Holiday Tour to Afghanistan today. A C-17 carrying Robin Williams, Kid Rock, Lewis Black, Lance Armstrong and Miss USA Rachel Smith landed in snow at Kabul International Airport.
The temperature was right around freezing, and snow was falling. After shows in Kuwait and Iraq, the change in the weather came as something of a shock to all.
The show was sticking to cars and the grass, but not to the road as the motorcade moved to Camp Phoenix. More than 2,000 servicemembers from all U.S. services and many of the 14 countries that mentor and train the Afghan National Army and Afghan police gathered in the snow to see the performers.
Armstrong, who said that while many look at him and call him a hero for all that he has been through and accomplished, the real heroes are military servicemembers.
"We are all so excited to be here," Mr. Armstrong said. "I am personally excited to be here to share my appreciation and not just on behalf of myself, but on behalf of my family, my children, my community and the state of Texas. Thank you all. You're the real heroes."
Tour de France winner Armstrong handed the floor over to Mr. Williams who drew even more laughter from the already ecstatic crowd with his own brand of stand-up comedy.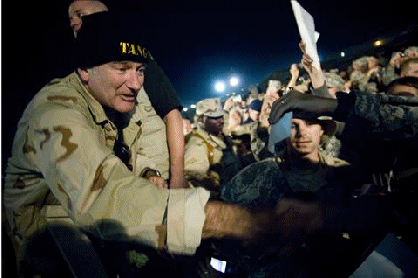 "We send a lot of love from people back home," Mr. Williams said.
Mr. Williams then handed the stage to Kid Rock, who played several songs for the crowd and finished the USO show with his rendition of "Sweet Home Alabama."
Two sailors sitting in the crowd were singing along with Kid Rock as the Detroit rocker belted out "Sweet Home Alabama." One turned to the other and said, "All that karaoke is paying off, huh?" They "high-fived" each other and kept on singing.
"This crowd is up," Williams said as he watched Black perform. The snow and the wet didn't dampen anyone's enthusiasm, and the show was one of the best so far in the trip.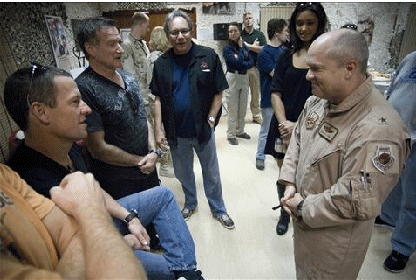 .
Kid Rock on Entertaining Troops
BALAD, Iraq
Dec. 20, 2007
Kid Rock is devoted to entertaining American troops as part of the USO.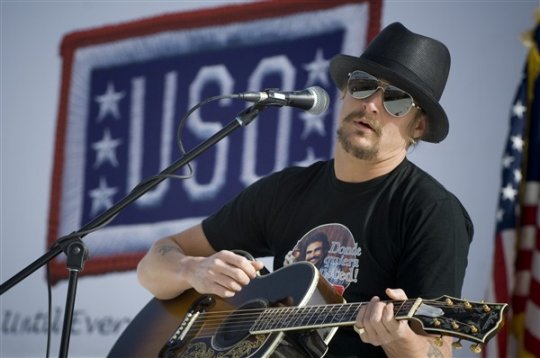 Kid Rock performs at the USO Holiday Tour stop at Logistics Support Area Anaconda, in Balad, Iraq, Dec. 20, 2007. The tour also included seven-time Tour de France champion Lance Armstrong and comedians Robin Williams and Lewis Black. Photo by Petty Officer 1st Class Chad J. McNeeley, USN
The Detroit-based singer makes an immediate connection to American servicemembers. When he sings, the young servicemen and women sing along with "Cowboy," "Sweet Home Alabama" and many other anthemic hits.
Rock said the question is not why he does it, "but how can you not?"
He said that every second with the troops is overwhelming. "They give their best every day, … and we absolutely must give them our best," he said.
Being with the troops puts life in perspective, the rocker said, adding that he is proud of what the servicemembers do and wants to pay them back for their sacrifices. "The whole experience has been incredible," he said. "I'll do it to the day I die, so long as I am needed."
.

Dust-up at COB Speicher
CAMP VICTORY, Iraq
Dec. 19, 2007
The Chairman's USO Holiday Show has a grueling schedule, and it's at the mercy of the weather.
Today was a good example. The performers woke up in Taqqadum, moved to Ramadi for a show, then to Contingency Operating Base Speicher, and were scheduled to perform at night at Contingency Operating Base Liberty near Baghdad.
Navy Adm. Michael G. Mullen broke off form the group to tour downtown Ramadi to see progress with his own eyes and then flew to Baghdad for meetings with Multinational Force Iraq Commander Army Gen. David H. Petraeus, U.S. Ambassador to Iraq Ryan C. Crocker and Army Lt. Gen. Raymond T. Odierno, Multinational Corps Iraq commander.
The USO performers made it to Contingency Operating Base Speicher and performed, but a sandstorm moved in and grounded all aircraft.
At the same time, more than 750 servicemembers had gathered at Camp Liberty to see the show. Once it became clear that the troupe could not make it to Baghdad, Mullen rushed to the stage to deliver the news personally.
He broke the bad news, conveyed the performers' regrets and stayed to pass out his chairman's coin to every one of the young men and women who came. His staff also distributed gifts that the USO had collected -- movies, video games, etc. -- from companies and individuals. No one went away empty-handed.
The next morning, the weather cleared, and the troupe reunited at Balad Air Base, northeast of Baghdad. Robin Williams went up to Mullen and thanked him for standing in for the performers. "I tried to convey to them how disappointed you were to not be there and how much they mean to all of you," Mullen told Williams.
Posted by Wild Thing at 12:55 AM | Comments (12)
---
Sen. Harry Reid's Stink Bomb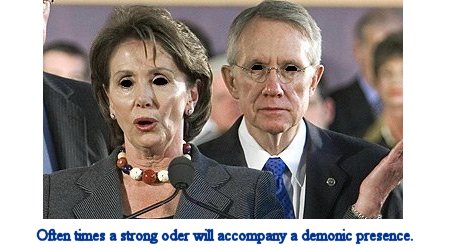 The eyes are empty, skin unnatural, grim facial features, spoken words unGodly, rarely seen in sunlight ...
Sen. Reid's stink bomb
Before leaving town, Senate Democrats, led by Majority Leader Harry Reid, Judiciary Committee Chairman Patrick Leahy and Sens. Chris Dodd and Russ Feingold, left a lump of coal (and a stink bomb) in the stockings of the American people when it comes to prevention against terrorist attack.
After they failed on Monday failed to block Republican efforts to retroactively bar lawsuits against telephone companies that helped the government monitor suspected jihadist communications after September 11, Mr. Reid pulled from the floor legislation to modernize the Foreign Intelligence Surveillance Act (FISA), the primary law governing the monitoring of electronic communications.
Unless Congress acts, on Feb. 1 U.S. intelligence agencies will lose the ability to monitor at least some overseas terrorist telecommunications without first obtaining court approval.
Some special-interest groups would be very happy to see FISA expire. With the support of groups like People For the American Way, the ACLU and the blog DailyKos, Messrs.
Feingold and Dodd have been working feverishly to deny the telephone companies protection from lawsuits over their participation in terrorist surveillance efforts.
Mr. Dodd threatened to filibuster any effort to bar the lawsuits from going from going forward.
Mr. Reid had tried to broker a compromise between the decent FISA bill, negotiated by Senate Intelligence Committee Chairman Jay Rockefeller, West Virginia Democrat, and Sen. Kit Bond, Missouri Republican, which contains telecom immunity; and a Senate Judiciary Committee bill, pushed by Mr. Leahy (with an assist from Republican Sen. Arlen Specter of Pennsylvania and a who's who of the political left) that would deny retroactive immunity.
Last month, the House passed a measure that fails to provide such immunity.
No case on the public record better illustrates the heightened dangers Americans will face than the case of three soldiers from the Army's 10th Mountain Division who were ambushed May 12 south of Baghdad, apparently by al Qaeda.
One soldier was found dead on May 23, while the other two remain missing. As coalition forces searched for the missing soldiers on May 13 and May 14, intelligence officials learned about insurgent communications they believed to be related to the ambush. On May 14, a special court overseeing FISA issued an order permitting some suspected terrorist communications to be monitored.
The following day, lawyers and intelligence officials spent more than nine hours discussing the need for a FISA order to monitor these communications before Attorney General Alberto Gonzales authorized monitoring.
Critics attribute the delays in the search to bureaucratic "bungling" — an intellectually dishonest argument, because it overlooks the fact that the FISA court had issued several rulings earlier this year that called into question the government's authority to act without prior court approval.
Mr. Reid this week was faced with a choice between fixing the problems and pandering to special-interest groups who want to make it impossible for the military to do its job. Once again, he made the wrong choice.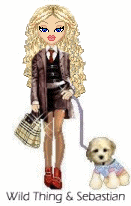 Wild Thing's comment........
Bush is supposed to be the Commander-in-Chief, currently running a war on terror. Surveillance of possible jihadists is a crucial facet of that war. Therefore, Bush should be able to conduct surveillance related to the war effort without needing any okay from Congress. I wish Bush would tell Reid to go play in the street, but I'm not holding my breath.

The Founders would be astonished at the modern Democrat Party.
"An ex post facto law (from the Latin for "from something done afterward") or retrospective law, is a law that retrospectively changes the legal consequences of acts committed or the legal status of facts and relationships that existed prior to the enactment of the law."
Generally speaking, ex post facto laws are seen as a violation of the rule of law as it applies in a free and democratic society...
"The sentiment that ex post facto laws are against natural right is so strong in the United States, that few, if any, of the State constitutions have failed to proscribe them. The federal constitution indeed interdicts them in criminal cases only; but they are equally unjust in civil as in criminal cases, and the omission of a caution which would have been right, does not justify the doing what is wrong. Nor ought it to be presumed that the legislature meant to use a phrase in an unjustifiable sense, if by rules of construction it can be ever strained to what is just." (Thomas Jefferson, Letter to Isaac McPherson, August 13th, 1813)
Posted by Wild Thing at 12:47 AM | Comments (14)
---
Friday With Your Tigress of the Tigris, Ramadan Rosie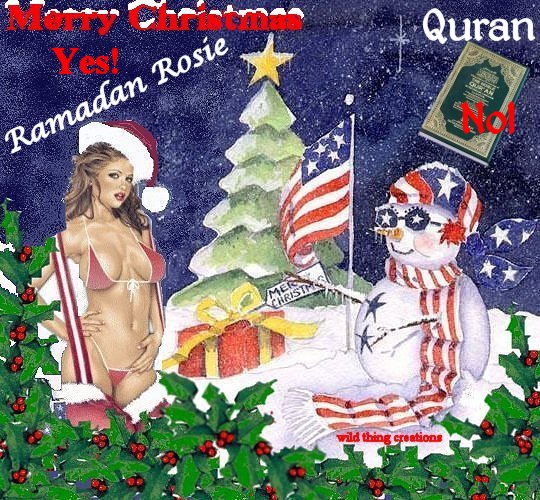 As you know I was successfully snatched, grabbed and waterboarded by the following during OPERATION ICEBREAKER: USMC recon, USA Rangers, US Navy Seals, Royal Marines, Black Watch, USAF Pararescue and many other of your soldiers, sailors and Fly Boys.
In the process my burka was removed and of course I ended up with only this bikini. I was generously given part of one of their Santa outfits, but for some reason the soldiers said they could not find the jacket. I do love the suspenders aren't they cute? If I snap by suspenders just soooo with my finger tips I can even get a few soldiers to salute me.
Oh we are having fun over here in the land of sand. But they are busy too, there are still a lot of my former brain dead Allah freaks to find, take prisoner or of course help them get to those promised virgins ( allah lied about that as I mentioned last week. There are no virgins at all but 72 hairy lipped, womens lib, man hating members of one of your organizations called N.O.W. they came over here when they delivered a check to the terrorists from Code Pink).
Did you hear the latest from the country near us Iran? You know the one that women in Iran who do not wear the hijab or Muslim headscarf, should die. That is the newest declaration from one of their top Muslim clerics in Iran, Hojatolislam Gholam Reza Hassani. Don't you think his name sounds like HOT Botulism? LOL May the stings of a thousand bees land on his forehead. Did I say that? This Tigress of the Tigris has come a long way. But your soldiers are ever so convincing.
"Women who do not respect the hijab and their husbands deserve to die," said Hassani, who leads Friday prayers in the city of Urumieh, in Iranian Azerbaijan.

"I do not understand how these women who do not respect the hijab, 28 years after the birth of the Islamic Republic, are still alive," he said.

"These women and their husbands and their fathers must die," said Hassani, who is the representative of the Iranian Supreme Leader Ayatollah Seyyed Ali Khamenei in eastern Azerbaijan."
What a change life is from living under such laws and thinking. Your Western ways are much more fun. I think Muhammad was not only evil but also a stuffed shirt don't you? That is where these clerics get their instructions from his writings and that silly Quran filled with let's go bomb someone today verses.
Time to go and I leave with you my wishes for your Holiday called Christmas. And here is my Christmas tip for you.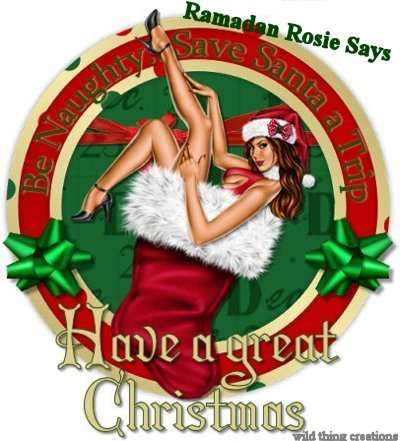 Posted by Wild Thing at 12:45 AM | Comments (8)
---
Thank you Troops With All Our Hearts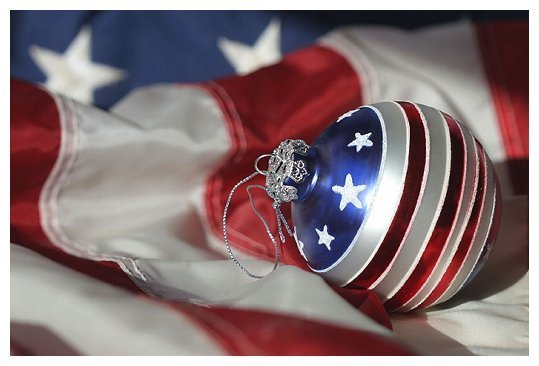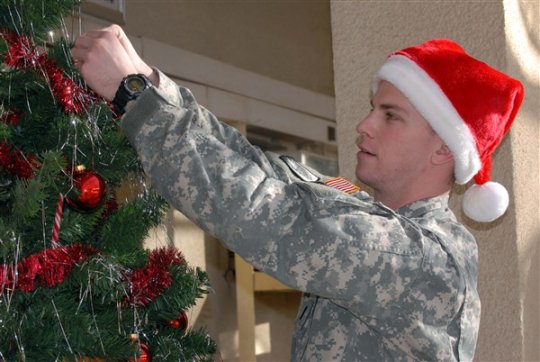 Army 1st Lt. Adam Samiof, executive officer for Headquarters, Headquarters Company, Task Force 12, wears a Santa hat as he helps other Task Force 12 soldiers decorate a tree for the holidays. The tree was donated to them by the Veterans of Foreign Wars. Photo by Sgt. Brandon Little, USA
Task Force 12 Soldiers Continue Traditions From Home
By Sgt. Brandon Little, USA
Special to American Forces Press Service
DOD
CAMP TAJI, Iraq
Dec. 20, 2007
As the holiday season approaches, many soldiers would like more than anything to receive just one simple present.
It isn't a video game system, an MP3 player, or a new digital anything -- it's the chance to be with family and loved ones.
Instead of having a case of humbugs because they are away from home, some soldiers have decided to get together to spread some holiday cheer and help lift the spirits of those around them.
"Back home, my family would get together and take time to decorate our whole house," said Army Pfc. Heather McKinnon, a supply specialist in Task Force 12 and a native of Biddeford, Maine. "That's why (we) decided it would be a good idea to decorate a tree and put it somewhere everybody could see it."
"I'm new to the unit, so helping set up decorations was a good opportunity for me to get to know some of the soldiers I'm going to be working with a little better," said 1st Lt. Adam Samiof, executive officer for Headquarters and Headquarters Company. "I guess I'm just trying to get into the holiday spirit."
Decorating this tree, donated by the Veterans of Foreign Wars, is just one of the ways Task Force 12 soldiers plan to cope with being deployed during this holiday season.
"My husband and I decorated our room," said Sgt. Lisa Riat, a communications security custodian from Lumberton, N.C. "Having my husband (Chief Warrant Officer Jasbir Riat) here makes it a little easier to be away from home during the holidays."
The Riats are one of several married couples in Task Force 12. "This is our first deployment together," said Riat, a three-combat-tour veteran. "We plan to have dinner together, but we have decided not to exchange gifts this year."
Many soldiers have found ways to enjoy this holiday season without their loved ones.
"I just plan to be around some friends that I have, just like I did for Thanksgiving Day this year and last year," said Samiof, a native of Albany, N.Y. "Some of the friends you make in the military can become a different kind of family for you when you're not with your real family."
"Being away from close friends and family members back home during the holiday season can really make you miss and appreciate the things you might have taken for granted," Riat said. "I really miss being getting ready to cook a big dinner for me and my family."
Whether it's hanging decorations on a tree or having a home-cooked meal with family members, soldiers in Iraq have found ways to adjust to the things they will miss this holiday season.
"This is my first holiday season away from home, and I think what I will miss most is being around friends and family and having a home-cooked meal," Samiof said. "I know that being away from home this year will make everybody appreciate being with their families much more next year."

...and here is a story from Afghanistan.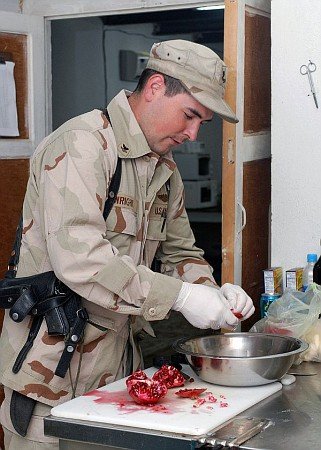 MAYMANEH, Afghanistan Culinary Specialist 2nd Class Timothy Wright, assigned to the Combined Security Transition Command-Afghanistan, cuts up pomegranates to put out as a snack. In addition to his duties as a cook, Wright is also responsible to order and store all supplies; and for all maintenance, hygiene and upgrades to the galley. U.S. Navy photo by Mass Communication Specialist 1st Class David M. Votroubek (Released)
Posted by Wild Thing at 12:40 AM | Comments (4)
---
December 20, 2007
Senate Passes Gun Bill ~ Response To Virginia Tech University Killings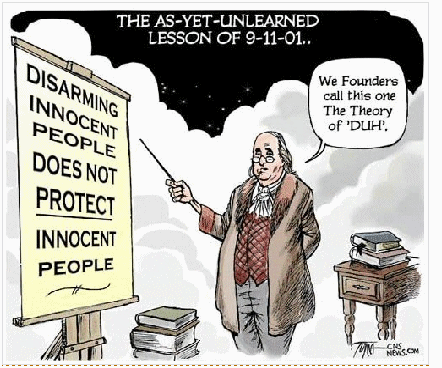 Senate passes gun bill in response to rampage
WASHINGTON
(Reuters)
Congress, prodded by the deadliest shooting rampage in modern American history, passed legislation on Wednesday designed to keep guns out of the hands of the mentally ill.
Without objection, the Senate and House of Representatives approved the measure, which would bolster background checks for gun buyers, and sent it to President George W. Bush to sign.
The measure would be the first major new gun-control law in more than a decade. It was drafted after a deranged gunman killed himself and 32 others in April at Virginia Tech university.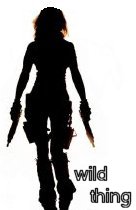 Wild Thing's comment........
And what is the criterion of "mental illness" required to deprive a citizen of his right to keep and bear arms? There are certainly enough people who think anyone who actually believes they need a gun is mentally unstable. There are already laws that prevent people who have been diagnosed with Mental illness from buying guns.
Political Correctness prevented his case from being reported and political correctness disarmed the victims.
Posted by Wild Thing at 12:55 AM | Comments (8)
---
Control Sought On Military Lawyers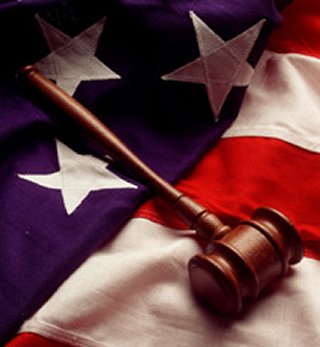 Bush wants power over promotions
Boston.com ...for complete article
The Bush administration is pushing to take control of the promotions of military lawyers, escalating a conflict over the independence of uniformed attorneys who have repeatedly raised objections to the White House's policies toward prisoners in the war on terrorism.
The administration has proposed a regulation requiring "coordination" with politically appointed Pentagon lawyers before any member of the Judge Advocate General corps - the military's 4,000-member uniformed legal force - can be promoted.
A Pentagon spokeswoman did not respond to questions.... But the requirement of coordination - which many former JAGs say would give the administration veto power over any JAG promotion or appointment - is consistent with past administration efforts to impose greater control over the military lawyers.
The former JAG officers say the regulation would end the uniformed lawyers' role as a check-and-balance on presidential power, because politically appointed lawyers could block the promotion of JAGs who they believe would speak up if they think a White House policy is illegal.
Retired Major General Thomas Romig, the Army's top JAG from 2001 to 2005, called the proposal an attempt "to control the military JAGs" by sending a message that if they want to be promoted, they should be "team players" who "bow to their political masters on legal advice."
It "would certainly have a chilling effect on the JAGs' advice to commanders," Romig said. "The implication is clear: without [the administration's] approval the officer will not be promoted."
The new JAG rule is part of a set of proposed changes to the military's procedures for promoting all commissioned officers.... The Pentagon began internally circulating a draft of the changes for comments by the services in mid-November, and the administration will decide whether to make the changes official later this month or early next year.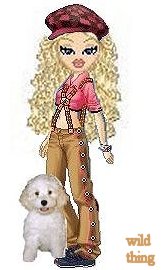 Wild Thing's comment.......
I would think this would increase politically-based prosecutions a thousandfold.
And wouldn't it enable the JAG officers to serve the function that the political officers did in the Red Army. It will make sure that they show loyalty to their political masters, rather than to the Constitution. Politics isn't a part of military promotions and shouldn't be. The Commander-in-Chief (whoever it is) shouldn't have oversight over company and field officers. That should be left to their own chain of command. imo
And to think or rememebr when Clinton was President (as we cannot be promised to always have a Republican and a conservative one at that) all those affirmative action political appointee Generals of the Clinton era. We have all heard the input of those that served during Clinton's reign of terror. His, Hillary and Chelsea's loathing of our Military!
This whole thing will end up making the military nothing but the political secret police of the party in charge.
Posted by Wild Thing at 12:47 AM | Comments (6)
---
Glenn Becks Show ~ Duncan Hunter Speaks About Fence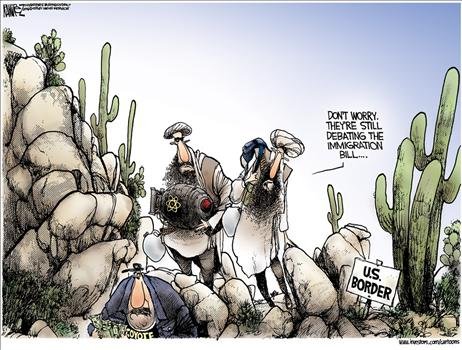 Glenn Beck and Duncan Hunter slam Congress re border fence
.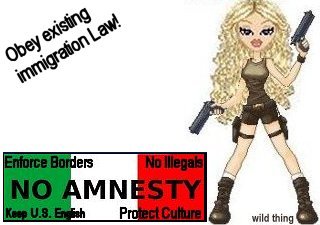 Wild Thing's comment........
"Now is the time when those who take the threat to our nation's borders seriously stand up and be counted," said Hunter.
Considering all the attempts by the political class to destroy it, America is still here. But eventually they will destroy our nation, and open borders is one of the lethal weapons.

A few quotes:
John Adams:

"Remember, democracy never lasts long.
It soon wastes, exhausts, and murders itself.
There never was a democracy yet that did not commit suicide."
Thomas Jefferson:

"God forbid we should ever be twenty years without such a rebellion.
The people cannot be all, and always, well informed.
The part which is wrong will be discontented, in proportion to the importance of the facts they misconceive.
If they remain quiet under such misconceptions, it is lethargy, the forerunner of death to the public liberty. ...
And what country can preserve its liberties, if it's rulers are not warned from time to time, that this people preserve the spirit of resistance?
Let them take arms.
The remedy is to set them right as to the facts, pardon and pacify them.
What signify a few lives lost in a century or two?
The tree of liberty must be refreshed from time to time, with the blood of patriots and tyrants.
It is its natural manure."
Posted by Wild Thing at 12:45 AM | Comments (8)
---
Bolton Interview: Speaks About Bush, Rice and Hillary

'Bush's Foreign Policy Is in Free Fall' Spiegel International online
Former US Diplomat John Bolton is no longer in office, but he still has a lot to say about American foreign policy. SPIEGEL spoke to him about Bush's softness abroad, Rice having been taken hostage by the liberal State Department, and why it doesn't matter that the world hates the US.

SPIEGEL: Mr. Ambassador, you worked closely with the president and you shared his hawkish views on Iraq. But your new book is fiercely critical of George W. Bush. Why?
Bolton: His foreign policy is in free fall. The president is turning against his own best judgment and instincts under the influence of Secretary (of State Condoleeza) Rice. She is the dominant voice, indeed, almost the only voice on foreign policy in this administration.
SPIEGEL: The popular reading of her looks a bit different. She is presumed to be weak and not particularly efficient.
Bolton: No. Rice is channeling the views of the liberal career bureaucrats in the State Department. The president is focusing all his attention on Iraq and, by doing so, has allowed the secretary to become captured by the State Department. He is not adequately supervising her. It is a mistake.
SPIEGEL: Could it be that your pique really comes from the fact that the president doesn't seem to be listening to neoconservatives like you anymore?
Bolton: The vice president (Vice President Dick Cheney) is still there. But the idea that somehow the neocons were so powerful is a myth -- I mean, it was five or six people, for God sakes. I am not a neoconservative. I am pro-American.
SPIEGEL: You have said that the new moderate foreign policy currently being followed by Bush compromises the security of the United States.
Bolton: Well, I think so. North Korea is going to get away with keeping its nuclear weapons. I think the (National Intelligence Estimate) sends Iran a signal they can do whatever they want...
SPIEGEL: ...You are talking about the recent report by US intelligence services that Iran stopped its nuclear weapons program in 2003 ...
Bolton: Yes. For 12 hours after the NIE announcement, there was not a word from Iran. They were sitting there in Teheran saying: "What devious trick are the Americans playing on us now?" They couldn't believe it and finally declared victory.
SPIEGEL: In the past, you argued for a military intervention in Iran. Do you still consider that an option?
Bolton: I don't have the same high confidence these intelligence analysts do that, in fact, there was a full suspension of the military program in Iran. This is not like those claims about Cheney pressuring the poor intelligence community to spin intelligence on Iraq. This is politicization from the other side -- people in the intelligence community allowing policy preferences to affect their analysis and judgments about the intelligence.
SPIEGEL: And where is the president? Is he merely a puppet?
Bolton: Look at the North Korean policy. The North Koreans certainly were involved in that facility in Syria that was raided by the Israelis. The North Koreans renege on their commitments and we still negotiate.
SPIEGEL: What do you see as the alternative -- bombing Pyongyang?
Bolton: I'm not running around the world looking for ways to create hostilities. The solution to North Korea is the reunification of the Korean Peninsula. China could influence the North; it supplies 80 to 90 percent of North Korea's energy. The United States have to put pressure on China in order for China to pressure North Korea.
SPIEGEL: Do you have any second thoughts about the American engagement in Iraq?
Bolton: It was right to overthrow Saddam Hussein. It was the regime itself that was a threat. I think in hindsight, what I would have done is turn authority back over to Iraqis much more quickly and say: "Your country, you figure out how to run it."
SPIEGEL: Would you say the world is now a safer place than before the Iraq war?
Bolton: Yes. There is now no possibility that Iraq is going to have weapons of mass destruction. We had the ancillary strategic victory when (Libyan leader) Moammar Gadhafi gave up his nuclear weapons program as well. When he looked at Saddam, he concluded -- incorrectly -- that he might be next.
SPIEGEL: You don't seem to doubt the go-it-alone approach of the United States although anti-Americanism is rising across the world. Doesn't such a negative view of America weaken US power?
Bolton: I don't think so. I have looked at public opinion polls in France in the late 1940s and early 1950s during the height of Marshall Plan aid. They had a very negative attitude towards the United States then. There were negative attitudes towards the United States because of Vietnam. There were negative attitudes about the United States when Reagan wanted to deploy intermediate range ballistic missiles. I don't think the president should base his foreign policy on American public opinion polls, let alone foreign public opinion polls.
SPIEGEL: What kind of foreign policy will the next president pursue?
Bolton: If you get a President (Hillary) Clinton, you might well find, just as after Vietnam, that there is a retraction from Iraq and of American influence in the world. And in a couple of years the Europeans will be complaining about that too. See how long American troops last in Europe under an administration that thinks it is time for America to come home.
SPIEGEL: Is that a threat?
Bolton: No. The European Union can now act like a major power, at least that is what the European Union tells us. So they should do so -- they can experiment with Russia.
SPIEGEL: Mr. Ambassador, thank very much for taking the time to speak with us.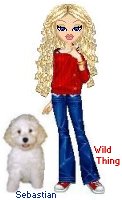 Wild Thing's comment........
John Bolton ROCKS, he gets it! John Bolton loves his country and wants it to be strong and sovereign. He is remarkably consistent: he speaks exactly the same truth to the Germans, the UN, the Islamonazis, the President... anyone who will listen (and to some who, unfortunately won't listen).
Posted by Wild Thing at 12:44 AM | Comments (10)
---
Moslem Convention ~ Isn't that special!
Islamic Extremist Convention 2007
Frontpage
Starting December 21st, Rosemont, Illinois, a suburb of Chicago, will play host to two organizations tied to the Muslim Brotherhood (MB), the inspiration for so many of the world's worst terror groups. The organizations, the Muslim American Society (MAS) and the Islamic Circle of North America (ICNA), have an extremist history of their own.
This is the 6th year...hmmmm. let's do the math. 9-11 happened in 2001 and this convention will be in it's 6th year. Also look at what it says......
The Muslim Brotherhood is not just an overseas group – it's here in America, as well. Indeed the group has had a presence in the United States starting in the 1950s. MAS was established in 1992, because MB leaders thought that previously created American MB groups were becoming too assimilated into Western society. ICNA was founded in 1971 as an embodiment of MB Pakistan or Jamaat-e-Islami (JI).
"Within North America, Brotherhood organizations began to sprout. The same year the newly formed Baathist regime of Syria outlawed the Ikhwan, leaders of the Brotherhood found a new dwelling place in the state of Illinois. In January of 1963, the Muslim Students Association (MSA) was born. Today, MSA chapters number in the hundreds.

Out of the MSA came the Islamic Society of North America (ISNA) and the Islamic Circle of North America (ICNA), two large umbrella organizations for radical mosques and Islamic centers throughout the U.S. and Canada – the latter being created to emulate Jamaat-e-Islami, the Brotherhood of Pakistan. As well, from the MSA came the North American Islamic Trust (NAIT), the first ever Muslim financial trust (waqf) company, that holds the titles for the radical mosques and North American children's schools. These organizations form the basis for a physical American Islamist infrastructure."
This year's event features:
Jamal Badawi. Badawi was named by the U.S. government as an "Unindicted Co-conspirator" for the Holy Land Foundation (HLF) trial that began in July, which dealt with millions of dollars in fundraising for Hamas. Badawi has authored a book entitled Gender Equity in Islam, in which he justifies the beating of women by their husbands.
Jamal Said. Said is the imam of the Mosque Foundation, located in Bridgeview, Illinois, an Islamic center with ties to Hamas. Said served as the Treasurer of the Al Aqsa Educational Fund, an entity identified by the FBI as a Hamas "charitable" front. Said, like Badawi, was also named as an "Unindicted Co-conspirator" for the HLF trial.
Raed Tayeh. Tayeh is a former Executive Board Member of the Chicago chapter of the Islamic Association for Palestine (IAP), the now defunct American propaganda wing of Hamas. In November 2001, Tayeh was fired from his job as a Congressional aide to then-U.S. Representative Cynthia McKinney, when a letter of his was published by a newspaper accusing Jewish lawmakers of exhibiting inappropriate loyalty to the State of Israel.
Zulfiqar Ali Shah. Shah is the former South Asia Director of KindHearts, an Islamic "charity" that was shut down by the U.S. government in February 2006 for raising millions of dollars for Hamas. In a June 2001 article in Islam Online, Shah is quoted as saying, "If we are unable to stop the Jews now, their next stop is Yathrib (The Prophet's city of Medina), where the Jews used to live until their expulsion by Prophet Muhammad (SAW). That's the pinnacle of their motives."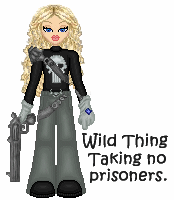 Wild Thing's comment........
So much for islamic's whose main desire is to overthrow Democracy in America and see the flag of Islam fly over the White House. Our country gives them the thumbs up, go ahead and have your convention once again.
Posted by Wild Thing at 12:40 AM | Comments (12)
---
December 19, 2007
No Fence For Border Then NO FENCE FOR WHITE HOUSE!
Presidential candidate Congressman Duncan Hunter returned to Washington this morning to immediately begin his efforts to overturn provisions contained in a Democratic spending bill that eliminates current legal requirements for double-layered border fencing. Congress last year passed legislation authored by Hunter, the Secure Fence Act, mandating double-layered fencing and related infrastructure at strategic entry points along the Southwest border.
"Now is the time when those who take the threat to our nation's borders seriously stand up and be counted," said Hunter. "Last year, Congress successfully passed legislation that mandated a double fence requirement based on the success of the border fence we've built in San Diego. The Democrat majority in this Congress has taken it upon themselves to overturn federal law to pursue a policy that does nothing but harm our border enforcement capabilities. This is not leadership, it is irresponsibility.
"Border enforcement is too serious of an issue to pursue only when politically convenient at election time. If Congress is to reverse its border stance after just one year, what message does that send to illegal immigrants and drug smugglers who are watching to see how serious we are about protecting America's borders? I believe we must uphold our nation's immigration laws, support our agents serving on the border and protect our border communities and I am going to make every effort to overturn the damage this Democrat leadership has caused."
H.R. 2764, a bill that provides funding for several federal departments and agencies, was brought to the House floor and passed late last evening by the Democratic leadership. Not only does the bill contain provisions removing all specific locations as outlined by the Secure Fence Act, it also removes all requirements to construct any fencing or physical barriers along the border. This action basically repeals the Secure Fence Act and undermines past efforts to secure our nation's border.
H.R. 2764 has been referred to the Senate for consideration and then will be returning to the House with any changes in the form of a conference report. Congressman Hunter is working with his colleagues in both the House and Senate to ensure that these dangerous provisions do not remain in the final version of the funding bill.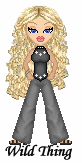 Wild Thing's comment.........
If fences don't work, then Bush should remove the one surrounding the White House!!

He should CONFRONT Bush and his administration ALSO on this subject. If we are hit by the terrorists again and they came in from the southern border illegally will those who forced this reduction take responsibility?
As far as the cost it is a pittance next to the cost of subsidizing illegal's in the form of health care, lost jobs, losses due to crime, and increased welfare for the extended families of illegal aliens. Not to mention the cost of cleaning up after a terrorist attack.
BOTH political parties had better wise up about this because the majority of Americans (according to every single poll) have HAD IT with illegal's crossing our borders with impunity. If anyone doubts this - ask Hillary's campaign manager about her flub in the debates about issuing drivers license to illegal's.
"Good fences make good neighbors."
Robert Frost (1874-1963)
If Chertoff and Bush hadn't been fiddling and stalling, the fence would have already been built and it would be a non-issue.
Bush and his cronies on the right and the left, knew if he delayed long enough something like this would take place.
The bi-partisan pro-illegal contingent in Washington is relentless and will not stop until there is no more USA as a sovereign nation.
It is true that a man of honor and integrity like Hunter will never be elected president. Then it is because a man like Duncan Hunter isn't slimy enough and too nationalistic. I am disgusted with both political parties. I still will hope he makes it but it just seems the reality is the Republican party is more filled with rino's then conservatives today and they want cross dressers, liars and politicians that pander to the other rinos and the left. AUGH!
If Bush wants to prove to me he has any honor, he can start with redirecting the $10mill for illegal's attorney services to build the wall.....and pardon the two incarcerated border guards.
Posted by Wild Thing at 12:55 PM | Comments (10)
---
Hillary Movie Trailor ~ Are You Watching Hildabeast?


Below is the link for ther trailor, it is excellent!
http://www.hillarythemovie.com/trailer.html
Posted by Wild Thing at 12:47 AM | Comments (12)
---
December 18, 2007
All of a sudden feeling really sick

I am so sorry, it is 23:00 Tuesday night and I have chills, my eyes hurt and even my teeth hurt. I am going to do one post for Wed. morning and go to bed early. Again I am so sorry.
I hope nothing huge is happening in the world, I hate to miss anything.




Posted by Wild Thing at 11:07 PM | Comments (19)
---
This Is A What If Video A Must See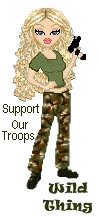 Wild Thing's comment........
LOL can you imagine if we had a President that came off as this strong. I would love it. heh heh


..... Thank you Vilmar for sending this to me.
Posted by Wild Thing at 04:28 PM | Comments (10)
---
Fred Thompson To Be On Laura Ingraham Talk Show This morning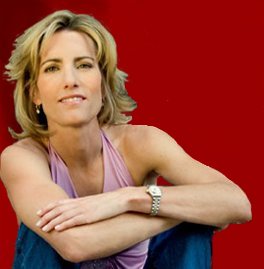 Fred Thompson is supposed to be on The Laura Ingraham Show during the second hour today. Check local listings for when you can hear Fred.
And also here is a video of an ad for Thompson with also comments made by Rush Limbaugh.

Wild Thing's comments........
I will keep trying to post things when I find them on Thompson and Hunter, the others are already being covered to the max by the liberal media that seems to favor the rino's more then the conservatives.

Some other quotes by Thompson:
"I've been a strong supporter of the Second Amendment," Thompson said. "That's where I've been yesterday, that's where I am today and where I'll be tomorrow."
Thompson made his comments after a tour of Thompson Arms Center, where he watched how hunting rifles and handguns are made. He then spoke to workers, telling them that what they see in his campaign is what they'll get if he's elected.
"There comes a time when you've got to ask yourself if you're at your highest and best use, if you're doing what you should be doing," Thompson said.
Thompson has been campaigning for the presidency since September. He didn't comment Monday on how his relatively late start is affecting his campaign. And although the campaign calendar has been shortened this year, he said that New Hampshire needs to remain first in the presidential primary process.
"It institutionalizes, in some respects, the people who are supposed to take a look at things early, in detail and more depth, and I think the system is just fine," he said. "I think New Hampshire is first, will remain first and, after all this hoopla is over, will still be first."
Thompson also spoke about securing the country's borders. Although he didn't mention specifics about a plan, he said the country needs to better protect itself.
"I don't know why a terrorist would bother coming through an airport or port when they can walk across our borders," Thompson said.
Posted by Wild Thing at 12:55 AM | Comments (8)
---
USA Gives Christmias Present To The PLO
US Pledges Half a Billion Dollars to PLO
The United States has announced its plan to donate 555 million dollars to the budget of the PLO as part of the Conference of Donors for a Palestinian State conference held Monday in Paris. The pledge includes 150 million dollars in direct funding for Abbas' Fatah government.
Monday's conference is expected to raise almost 6 billion dollars in aid for the PLO, which will be used to run local Arab infrastructure and plans for the next 3 years.
Israeli analysts have accused the United States of pressuring Israel to make concessions to the Arab world as part of US President George W. Bush's goal to create a Palestinian state by the end of his term.


Wild Thing's comment........
Geez, why are we giving the Palestinians a single cent?
They are stepping up aid to Gaza, which is run by Hamas. It can get no more stupid than this. You are either with us, or with the terrorists. And now we know which the state department is with. Would we have given "food and medicine" to Nazi Germany during World War II? Would we have given $550 million to Vichy France during the same war?
And let's not forget the approval of 900MM to Iran from the World Bank that comes out of US taxpayer dollars. The "terrorist sponsoring states" are getting rich off of the US.
Condi The Clueless. The Palestinians have made it clear they will NEVER recognize Israel. She's dumb, blind and deaf.
Posted by Wild Thing at 12:47 AM | Comments (10)
---
In Country With Our Troops Along The Euphrates River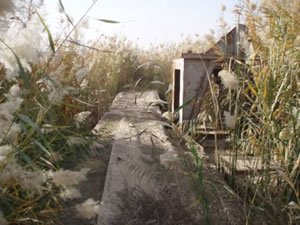 Soldiers of the 3rd Battalion, 7th Infantry Regiment, assigned to the 4th Brigade Combat Team, 3rd Infantry Division found and destroyed a network of underground tunnels used by al-Qaeda in Iraq to store weapons, hide fighters and launch attacks against Coalition Forces northwest of Iskandariyah, along the Euphrates River

Enemy tunnel network discovered, destroyed by Marne Roundup forces
A network of underground tunnels used by al-Qaeda in Iraq to store weapons, hide fighters and launch attacks against U.S. forces was discovered and subsequently destroyed by Coalition Forces Dec. 16. It was the first known find of a tunnel system in the Multi-National Division - Center area.
Soldiers of the 3rd Battalion, 7th Infantry Regiment, assigned to the 4th Brigade Combat Team, 3rd Infantry Division found the tunnels as they were searching an area northwest of Iskandariyah, along the Euphrates River. Immediately prior, they discovered a cache of improvised explosive device components and were investigating when the tunnels were unearthed.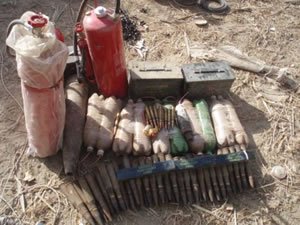 The tunnels provided access to numerous al-Qaeda fighting positions. Inside the tunnels were several DSHKA rounds, leading troops to speculate the tunnels may have served as enemy firing positions for anti-aircraft guns, as well as hiding places for AQI fighters after they launched attacks.
Soldiers called in Coalition air teams to destroy the tunnels. After an initial engagement with one Hellfire missile and three rockets, heavier air support was called in and dropped two bombs on the target, completely collapsing the network.
U.S. and Iraqi soldiers are in the area as part of Operation Marne Roundup.

Posted by Wild Thing at 12:45 AM | Comments (2)
---
Ground Zero to Baghdad
One Remarkable National Guard Unit's Journey from Ground Zero to Baghdad
by Sean Michael Flynn
Amazon.com books

Flynn does a great job of "painting the picture" of what the unit looks like –the personalities, the leaders, and the troops.
"With a charismatic mix of irreverent humor and eye-opening honesty, Sean Flynn, himself a member of the 69th, memorably chronicles the transformation of this motley band of amateur soldiers into a battle- hardened troop at work in one of the most lethal quarters of Baghdad: the notorious Airport Road, a blood- soaked strand that grabbed headlines and became a bellwether for progress in postinvasion Iraq. At home on the concrete and asphalt like no other unit in the U.S. Army, Gotham's Fighting 69th finally brings its own rough justice to this lawless precinct by ignoring army discipline and turning to the street-fighting tactics they grew up with and know best.

The Fighting 69th is more than a story about the impact of terrorism, the war on Iraq, or the current administration's failures. It is the story of how regular citizens come to grips with challenges far starker than what they have been prepared for. Flynn's dark humor, empathy, and candor make for a fresh look at who our soldiers are and what they do when faced with their toughest challenges. "
About the Author
Sean Michael Flynn served as a company commander during the Fighting 69th's service from Ground Zero to Iraq. Before joining the Army National Guard as an infantryman, Flynn served on active duty in the U.S. Air Force. Flynn has a bachelor's degree in journalism from the University of Maryland at College Park.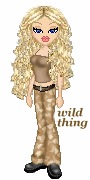 Wild Thing's comment........
I have heard about this book and how good it is so I wanted to share about it. It will be available for delivery after December 24th of this year.

Posted by Wild Thing at 12:44 AM | Comments (4)
---
December 17, 2007
Venezuelans Chase Cuban Agents Out Of Airport
Venezuelans chase Cuban Agents out of the Airport
A group of Cubans who arrived in Venezuela from Cuba on Saturday December 15, received an unfriendly welcome at Maiquetía airport in Caracas.
Hundreds of Venezuelans at the airport received the Cubans, who were wearing t-shirts with the face of the criminal mass murderer che Guevara, with loud boos and yells of "fuera" (get out).
Venezuela's official media and pro-Chavez groups who were at the airport to welcome the Cubans, never expected such a strong reaction from regular Venezuelans who were at the airport waiting for relatives and friends. Some of the Cubans looked around not knowing what to do.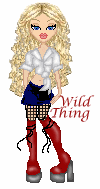 Wild Thing's comment........
Wow, that is something else. I am sure that the criminal Chavez will make the effort to kill as many of those citizens as possible. Bet he declares martial law.
I love the fact that the whole thing was spontaneous. The commie scum basically had to flee. The imported Cuban thugs and agents are not popular with the locals. The Cuban agents are all hard core commie thugs.
Posted by Wild Thing at 12:55 AM | Comments (4)
---
Ayman al-Zawahiri and What Christmas Means
Al-Zawahri Warns of Traitors
CAIRO, Egypt
Al-Qaida's No. 2 Ayman al-Zawahri warned of "traitors" among insurgents in Iraq and called on Iraqi Sunni Arab tribes to purge those who help the Americans in a new videotape posted Monday on the Web. Al-Zawahri's comments were aimed at undermining so-called "awakening councils"—the groups of Iraqi Sunni tribesmen that the U.S. military has backed to help fight al-Qaida in Iraq and its allies.

Some Sunni insurgent groups have fought alongside American forces, and the U.S. military has touted the councils as a major factor in reducing violence in war-torn regions like Iraq's Anbar province.

In the 90-minute video, al-Zawahri warned of the "presence of hypocrites and traitors among the ranks of the mujahedeen working and fighting for the Americans."

"The tribe or clan that does not cleanse itself of traitors and apostates will be remembered in history for generations as one of the collaborators and traitors," he warned. "But any clan or tribe that defends Islam and crushes traitors ... will be remembered in Arab history with pride and glory."

Al-Zawahri said the Americans have failed in Iraq and will withdraw soon.

"The American forces are defeated and looking for a way out. Their government is faced with an incredible popular demand to withdraw," he said, adding that the U.S. forces would abandon Iraqi troops "to their fate."

"No matter how much the gigantic propaganda machine in America tries to deceive the people, the reality is stronger and worse than all the deceptions," al-Zawahri said.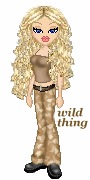 Wild Thing's comment....
LOL oh really al_Zawahiri! He sounds like he got his talking points from Reid, Pelosi and all the others on the left of the isle.

A satirical new video from al Qaeda's second-in-command, Ayman al-Zawahiri, about the true meaning of Christmas
by ScrappleFace
Posted by Wild Thing at 12:47 AM | Comments (7)
---
Pararescue Jumper Motto: That Others May Live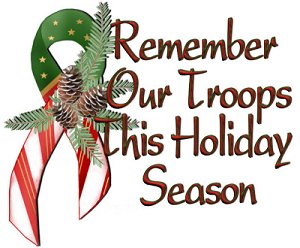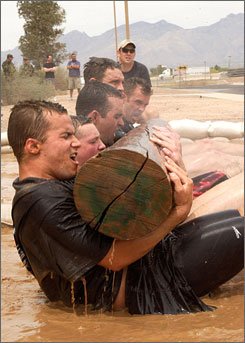 National Geographic's Rescue Warriors: Band Of Brothers about the US Air Force pararescue troops was on TV yesterday morning and watching it a person could see clearly what these brave warriors go through in their training. I urge everyone .. if you ever see it replayed, make sure you watch it. It's compelling, and much of it the libs would definitely consider torture if it was done to the enemy, the savage terrorists.
These highly trained and specialized troops go through extreme training for rescue operations, as well as combat .. water choking and horrible discomfort included. It's part of the training, because they have to be prepared to rescue and treat victims everywhere....including in hostile land and water environments. They are put through routine discomfort in their training, as any thinking person knows.
Air Force Pararescue...One

Air Force Pararescue....Two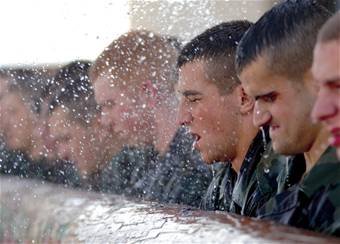 At one point, the instructor, who was angry at the lack of efficiency of one of these particular troops, had them all get in a sodden mud pit, fully clothed, and sprayed them and their "patients" on the ground with ice cold water from the hose, outside in 30 degree temps.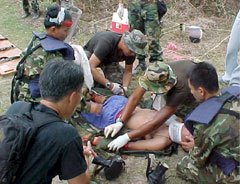 While the pj was shaking and trying to get an iv line into the patient. All the while, the instructor is barking orders, while berating and belittling his efforts. They must be able to take care of business efficiently and save victims, under great pressure.
At the very least, what our troops endure to teach and toughen them up in training for battle should certainly be allowed on our sworn enemies to save lives.
The Pararescue Jumper motto says it all to me: That Others May Live
Posted by Wild Thing at 12:45 AM | Comments (6)
---
December 16, 2007
McCain Urges New Interrogation Specialty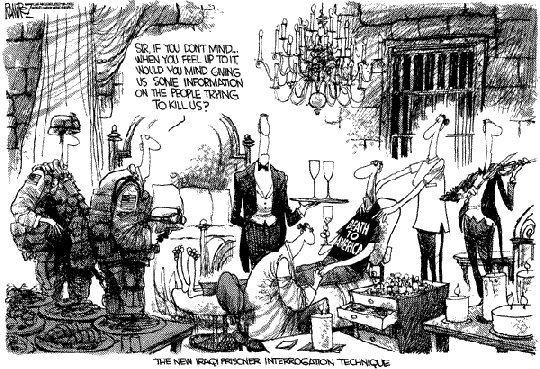 McCain urges new interrogation specialty
Republican White House hopeful John McCain said he wants "a crash program" in civilian and military schools that emphasizes language and creates a "new specialty in strategic interrogation" so the nation never feels the need for torture.
McCain, a former Vietnam prisoner of war who suffered mistreatment, talked about the new proposal at a Columbia campaign stop Saturday.
McCain said he wanted to create an Army Advisory Corps of 20,000 soldiers to act as military advisers and a new Office of Strategic Services to fight terrorists. He said he wanted them to pursue "a crash program in civilian and military schools" to prepare more experienced speakers in strategically important languages such as Arabic, Chinese, Farsi and others, and to "create a new specialty in strategic interrogation — a new, a new group of strategic interrogators so that we never have to feel motivated to torture anyone ever again."
When asked if he knew whether U.S. forces had engaged in torture in the past, the Arizona senator said he didn't.
"I do not know whether they've been involved in torture because I don't have that kind of information," McCain said. "I do know that when tapes are destroyed of interrogations, it contributes enormously to the cynicism, the skepticism, and also is further damaging to the image of the United States of America in the world."
The CIA recently acknowledged that in 2005 it destroyed videotapes made three years earlier of the CIA's interrogations of two terror suspects. The tapes were made to document how CIA officers used new, harsh questioning techniques approved by the White House to force recalcitrant prisoners to talk.
Intelligence officials have said the methods that were shown on the videotapes included waterboarding, an interrogation tactic that causes the sensation of drowning and is banned by the Pentagon.
McCain also said he met with a "high ranking member of al-Qaida in Iraq" who told him that post-invasion lawlessness and images of prisoner abuse at Abu Ghraib helped recruit insurgents. The latter was "a great recruitment tool," McCain said. "He said it and I believe it."
He also said he'd go after terrorists with a new military force. "I'll set up a new agency patterned after the old Office of Strategic Services that will be a small, nimble, can-do organization that will fight" terrorist anywhere in the world and on the Internet, McCain said.

Wild Thing's comment........
So, is this supposed to be a cadre of psychologists who will befriend the terrorists for 6 months to find out that a nuclear bomb went off 5 months and 28 days ago?
Their propaganda has convinced millions via the Net and disinformation meeted out to the MSM that has fed the 9/11 conspiracy theorists and recruited thousands to their cause by just outright lying.
Posted by Wild Thing at 12:55 AM | Comments (18)
---
"They like this war" Says Pelosi
Pelosi hits bottom
Washington Times
Just when you think the dominant left wing of the Democratic Party has hit rock-bottom, one of their partisans reaches new depths in slandering people who have an honest difference with them on policy.
House Speaker Nancy Pelosi hit the gutter on Thursday, when she tried to explain why Democrats are losing the budget war to President Bush. Mrs. Pelosi (who says she hopes to be able to practice a more civil approach next year) said she had misjudged Republican resolve — particularly on the war against jihadists in Iraq.
"They like this war," Mrs. Pelosi said. "They want this war to continue. That was a revelation to me. I had thought they would listen to their constituents and change their position."
She later tried to clarify things by saying she had meant to say that Republicans like Mr. Bush's strategy — not that they "like" the war. But the damage was done and the slur was uttered.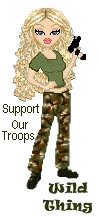 Wild Thing's comment........
You can't cure stupid!!!!
Damn these communists to hell for all eternity for their petty, partisan, blindered, self-adoring refusal to fund support for our fine military. We don't want the war to continue...we want to win it!
Their hatred is so embedded that it appears that they have lost all common sense.
Continuously trying to cut off funds to the troops is insane. Military personnel are Americans... One simply doesn't abandon them financially in a foreign country which, in my opinion, is exactly what Reid and Pelosi are trying to do.
Can anyone honestly say that the dems hate terrorists as much as they hate Bush, the Republicans and yes our troops? If only America would wake up to their treason.
Posted by Wild Thing at 12:47 AM | Comments (18)
---
Football Week Fifteen

.
.

The Jets-Pats' rivalry renews. Will the icy rematch be a rout to remember? And who would have thought that a Bills-Browns game on Week 15 would have such playoff implications? Go Bears... even though the Vikings are gonna crush you.

Here are the matchups for Week of Sunday, December 16th Time (EST)
SEA @ CAR 1:00 PM
BUF @ CLE 1:00 PM
TEN @ KC 1:00 PM
BAL @ MIA 1:00 PM
NYJ @ NE 1:00 PM
ARI @ NO 1:00 PM
JAC @ PIT 1:00 PM
GB @ STL 1:00 PM
ATL @ TB 1:00 PM
IND @ OAK 4:05 PM
DET @ SD 4:15 PM
PHI @ DAL 4:15 PM
WAS @ NYG 8:15 PM
Monday, December 17 Time (EST)
CHI @ MIN 8:30 PM
Byes: None
Thursday, December 20 Time (EST)
PIT @ STL 8:00 PM

These are the teams I think everyone is for. I will add to this as you tell me your favorite teams.
(Some names are those deployed in Iraq)
Lynn - Broncos, Bears, Browns
Tom - Cowboys, Broncos
Darth - New York Giants, Tampa Bay Bucs, (ABP - 'anybody' but Philly )
Mark - Patriots, Buffalo Bills, Bears
Bob - Buffalo Bills
Billy - Jets, NY Giants, Bears
Nick - Cowboys, Rams and Raiders
Karsten - Tampa Bay Bucs, NY Giants
navycopjoe - Chicago Bears
LindaSOG - Miami Dolphins
Jonathan - Raiders
Dawn - Seahawks, Bronco's ....(husband USARMY delpoyed, Iraq)
Amber - Green Bay Packers .....(husband USMC delpoyed Iraq)
Cuchieddie - Raiders
Sierrahome - Colts
patrickdaniel - Chargers, Cowboys
Eve - Colts ....(husband USARMY deployed Iraq)
Beth - Bears , Saints
Chief - Seahwaks
Chrissie - Bears, Broncos and Cowboys
Deployed:
Andy ( USMC) - Colts
Mike ( USARMY) - Seattle Seahawks
Sand Man ( (USMC) - Bronco's
Dave (USARMY) - Patriots
Tim ( USMC) - Bears
Jean ( USARMY) - Atlanta Falcons
Greg (USARMY) - Eagles
Max ( USARMY- Cowboys
Pete ( USMC) - Bronco's
Steve - (USAF) - Bronco's
Tony - (USARMY) - Redskins

Sunday FINAL Scores
SEA 10 @ CAR 13 FINAL :
BUF 0 @ CLE 8 FINAL
TEN 26 @ KC 17 FINAL
BAL 16 @ MIA 22 FINAL
NYJ 10 @ NE 20 FINAL
ARI 24 @ NO 31 FINAL
JAC 29 @ PIT 22 FINAL
GB 33 @ STL 14 FINAL
ATL 3 @ TB 37 FINAL
IND 21 @ OAK 14 FINAL
DET 14 @ SD 51 FINAL
PHI 10 @ DAL 6 FINAL
WAS 22 @ NYG 10 FINAL
Posted by Wild Thing at 12:45 AM | Comments (6)
---
Barbara Walters Wants To Hijack A Christian Holiday

Walters surprised at religious White House Christmas card
The front of the card is a color print of a painting of the East Colonnade at the White House. The view is from a snowy outside, beside a water pool, looking through a large window into the White House at a lighted and decorated Christmas tree.
Inside the card, it says, (under a gold presidential seal)
"You alone are the LORD, You made the heavens, even the highest heavens, and all their starry host, the earth and all that is on it, the seas and all that is in them, You give life to everything, and the multitudes of heaven worship you. NEHEMIAH 9:6 (NIV)
Below that, in a cursive typeface, it reads:
"May the joy of all creation fill your heart this blessed season. 2007" It is signed "George Bush ....Laura Bush."

Wild Thing's comment........
Hey liberal breath Barbara Wawa, weally, that's utterwy outwageous. gimme a bweak aweady.
Barbara, you moron, it's a Christmas card, not a "Holiday" or a Ramadan or a Kwanza card. Walters being upset at seeing a little Old Testament scripture? She's wound way too tight.
I just got my White House Christmas card yesterday and I was just glad it didn't say Happy Holidays or Season Greetings.
This has nothing at all to do with the fact that Barbara Walters happens to be Jewish. That is NOT what she is upset about. She is not stupid she is well aware this is not the Hanukkah Holiday it is Christmas, a Christian Holiday and she is expecting not only the President but everyone to make it watered down and include Moslems etc. as she states. Even though Moslems have their holiday as well totally separate from Christmas and Jews. This is outrageous!!!!!!!!!!!
Christmas is a celebration of Jesus' birth. And if that offends Barbara Walters so much then she can request to be taken off the White House card list I am sure.
I have dear Jewish friends that say Merry Christmas to me just as I tell them Happy Hanukkah.
Posted by Wild Thing at 12:44 AM | Comments (13)
---
Hillary Cackle
Can you imagine Cackles as Commander in Chief????
YIKES! She has the Gore sigh, the Dean scream, the Clinton cackle.

YIKES, please do not let her become President.

Posted by Wild Thing at 12:40 AM | Comments (12)
---
December 15, 2007
Huge Taliban Defeat ~ An Eyewitness Account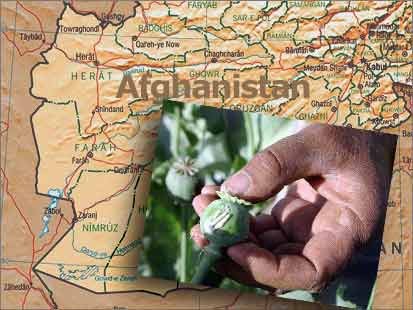 Eyewitness Account of Huge Taliban Defeat
Afghanistan's government flag was raised Wednesday on what had been one of the biggest strongholds of the Taliban and al Qaeda in Afghanistan and a leading world center of heroin production.
The town of about 45,000 people was secured at about 9:30 a.m. as Afghan troops, steered by British soldiers and U.S. Green Berets, drove out remnants of the Taliban resistance from Musa Qala in the opium poppy region of northern Helmand.
As the only journalist to join NATO forces entering the town, I found it a ghost town abandoned by both the Taliban and its residents at the end of an eight-day coalition operation. The offensive was one of NATO's biggest in the country since Operation Anaconda in 2002.
" Embedded with a team of British troops and a detachment/"A–team" of U.S. special forces, I watched the Taliban being pounded these last few days with overwhelming force -- vapor trails circled in the clear blue sky over the Helmand desert as B1 and B52 bombers backed by A10 tank busters, F16s, Apache helicopters and Specter gunships were used to kill hundreds of Taliban fighters.

The operation was launched last Tuesday with an attack across the Helmand River by British Royal Marine commandos, a thrust from the west by light armor of the U.K. Household Cavalry Regiment; all this, however, was a feint for the main airborne landing from the north of a battalion of soldiers of Task Force Fury from the 82nd Airborne.

Faced with a full brigade of NATO forces, a brigade of Afghan government fighters and the defection of a key Taliban commander, the Taliban chose not to flee at first but to fight a desperate battle.

I joined one feint attack of Afghan soldiers last Friday that came under fierce Taliban fire in a village on the outskirts of Musa Qala -- AK47s and heavy machine gun fire opened up on us as we advanced across open ground. The British and Afghans counterattacked backed by U.S. special forces who opened up with 50-caliber fire and by calling three F16 strikes and a B1 bomber strike.

On Sunday, as the 82nd Airborne advanced to take positions north, east and south of the town, I watched the sky being lit with large explosions from heavy ordnance dropped from the air to support the U.S. advance.

U.S. forces believe the Taliban were backed by a large strength of foreign fighters, including those linked to al Qaeda. Soldiers who I accompanied found one dead fighter whose notebook revealed he was from Pakistan.

While hundreds of Taliban are believed to have been killed, two British soldiers and one American soldier lost their lives. All the deaths, however, resulted from vehicles striking mines left not, it is believed, by the Taliban but by Soviet forces in the 1980s.

On Monday, after days of fierce fighting -- more ferocious than NATO commanders had expected -- the Taliban called it quits and fled the town. Afghan troops entered the town on Tuesday and completed their occupation on Wednesday after only token further resistance.

NATO forces now hope to launch a program of reconstruction that will persuade the local population to turn their backs on the Taliban.

In a controversial move, Musa Qala had been abandoned the previous year after British troops lost seven lives defending a base in the town from waves of Taliban attacks. Although handed over, in theory, to the elders of the town last October, it was taken over by the Taliban by February and became one of the few major places in Afghanistan where the Taliban could operate in the open, trying to set up their own local government and courts.

Last year's British-backed deal was criticized openly by U.S. commanders and the recapture of the town heals an open wound that undermined claims by NATO that the Taliban were being defeated militarily."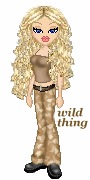 Wild Thing's comment........
This is a fascinating account. And the hypocrats are deeply saddened.
What is tragically ironic is that the three coalition fatalities he mentions seem to have been caused by Soviet era landmines.
Our troops are the greatest! And it seems our allies played a big role in this one too.
Hell on Earth was delivered to these serial killers. Amazing what our side can do without gaggles of left wing mediots interferring with our military.
.

.....Thank you Tom for sending this article to me.
Posted by Wild Thing at 12:55 AM | Comments (14)
---
Hillary Clinton Set To Whir Across Iowa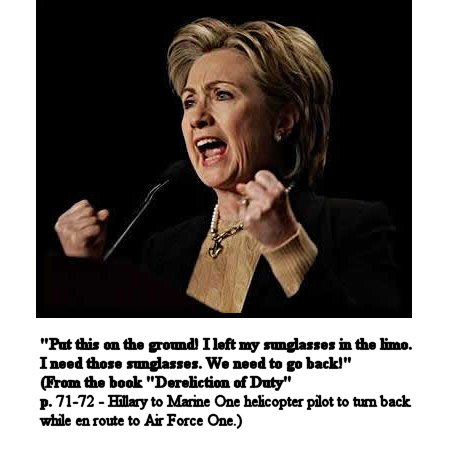 Hillary Clinton Set To Whir Across Iowa
by Jason George
IOWA CITY, IA – It's a bird. It's a plane. It's a Hill-A-Copter!
Or so the Clinton camp has branded a helicopter that the candidate will fly around in during her "Every County Counts Tour" across Iowa, beginning Sunday.
Campaign staffers are calling the tour a five-day blitz across Iowa's 99 counties, but Clinton herself will only appear in 12. Husband/President Bill and "others" will hit the remaining 87 checkerboard jurisdictions that make up the Hawkeye State.
"In the final days before the Iowa caucuses, I want to tap into that spirit so that every voice is heard on caucus night for universal health care, a stronger economy and an end to the war in Iraq," Candidate Clinton said last night in Iowa, according to a press release.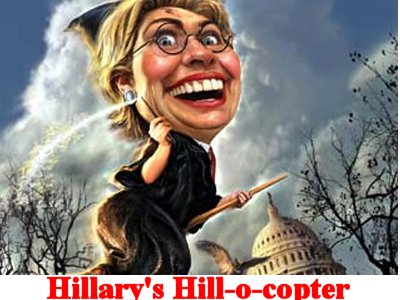 There was no word on the former president's mode of transportation, but given the recent ice storm in the eastern half of the state, a His-and-Hers helicopter combo might not be a bad idea.
He might also consider a dog sled, which Estes Kefauver used to cross snowy New Hampshire during the 1952 and 1956 presidential primary. (Kefauver, a Tennessee senator, often outfitted himself in a coonskin cap too. President Clinton rarely wore headgear on the trail, except a baseball cap when jogging.)
The dogsled stunt worked for Kefauver, at least in New Hampshire, where he won both times, before losing the nomination – again, both times – to Adlai Stevenson.
Wild Thing's comment........

Flight of the Valkyries playing as she flys in her chopper anyone?? hahaha
Or maybe one like this a solar powered chopper just for Hillary.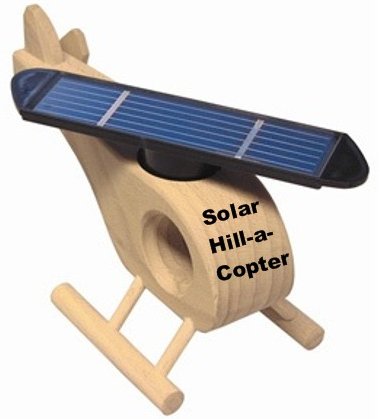 .

..... Thank you Les for sending this article to me.And the graphic of the Hillary witch. LOL Too funny!!!
Posted by Wild Thing at 12:47 AM | Comments (23)
---
Bill of Rights Day Today
Today it's more important than ever to remember that the Bill of Rights is in constant danger.
Posted by Wild Thing at 12:47 AM | Comments (9)
---
Budweiser Commercial Done After 9-11
Please watch this commercial Budweiser did after 9/11. They only aired it once so as not to benefit financially from it - they just wanted to acknowledge the tragic event.

....Thank you so much Darth for sending this to me. I had never seen it before.

Posted by Wild Thing at 12:45 AM | Comments (19)
---
Tryphorgetin From DNC Pharmaceuticals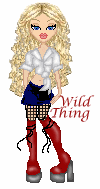 Wild Thing's comment........
LOL
Maybe this is how people don't seem to want to remember all those Gates and the many crimes of the Clinton's. I mean it has to be something, because the nerve it takes for Hillary to run for office after all the years of "gates ' and deaths ...hello Vince Foster, Ron Brown, Colby and soooooooo many others.......... how else could a person forget.
Posted by Wild Thing at 12:44 AM | Comments (8)
---
December 14, 2007
Never Forget Our Injured Marines Fighting On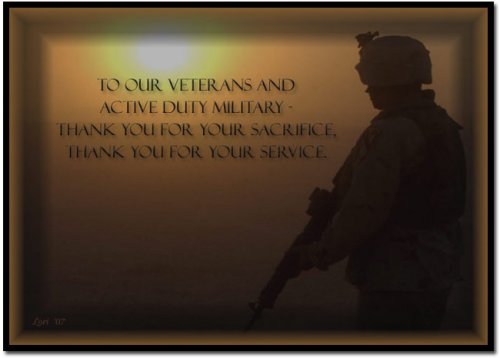 Injured Marines fighting on
By Ralph Peters
FORT SAM HOUSTON, SAN ANTONIO
The best way to capture the spirit of the severely wounded Marines who pass through the Center for the In trepid is just to tell their stories and let them speak for themselves:
Sgt. Eric Morante, a squad leader in Fox Company, 2nd Battalion, 7th Marines stood watch in a sandbagged observation post atop a bridge west of Fallujah. Visibility was great - five miles in each direction - preventing terrorists from planting roadside bombs.
But the bridge served a crucial highway, and traffic had to flow. Risk was unavoidable. The best the Marines could do was to keep vehicles moving. On April 20, a suicide bomber detonated 3,000 pounds of explosives underneath the Marine OP. The bridge collapsed.
Sgt. Morante landed hard, blacking out as debris covered him. When he came to a few minutes later, he was pinned under concrete shards. Struggling, he shoved the wreckage off him - then saw that his right leg had snapped back behind his body.
The leg was amputated by surgeons in Balad. Morante woke up in a military hospital in Germany. Next stop: San Antonio and rehab.
His chief ambition is still to become a drill sergeant. Missing a leg, he arranged for the Marine Corps logo to be painted on his prosthesis. "I was back on my feet in three months," he says proudly - but he still faces all-day therapy.
It's been a tough year: His father died, and his mother's been sick. And some jerk stole the sergeant's truck, which had been parked back home in Houston.
So what does he worry about? The other Marines wounded in the blast - and, especially, his Navy corpsman. The medic's still in a coma down in Tampa Bay and may never come out of it. He's never seen the child his wife delivered a few months ago.
* Then there's Gunnery Sgt. Blaine Scott, 35, and a "lifer." The gunny served with the 3rd Light Armored Recon Co. of the 1st Marine Division in Anbar Province. He was 6½ months into his second Iraq tour when an IED detonated under his vehicle.
Gunny Scott was burned over 40 percent of his body. He's been in rehab for 16 months, with "too many operations to count." Despite reconstructive surgery, his face still tells of wounds. But this Marine's Marine is 1,000 miles away from self-pity: "Hey, this is what I do for a living, this is what I chose."
It helps that Marines stay close and support each other. And that this Iowa native has a strong marriage and three great kids.
Gunny Scott praises the "awesome" quality of care he's received. And he's grateful for the Fisher House room in which his family spent three months before being assigned on-post housing.
When you first meet Gunny Scott, your eyes go to the burn scars on his face. That's the plain truth of it. But he projects so much fortitude and pride that a strange thing happens: After a little while, it strikes you that he's still a handsome man - a man you're privileged to know.
His priority now? Working with new Marine patients to bolster their spirits.
* Lt. Col. Grant Olbrich, a Marine aviator, heads the local Patient Affairs Team from the Marines' Wounded Warrior Regiment. He calls the Center for the Intrepid "wonderful" and the Army hospital "very supportive of Marines."
But he also notes that Marines do miss their own culture. Part of that culture is the Corps Commandant's position on severely wounded Marines: "If you want to stay in the Corps, we're going to find a way to keep you."
And Marines want to stay in. "They do not feel sorry for themselves," Lt. Col. Olbrich says.
* Lance Cpl. Chris Traxson is on a high: He just got engaged to his high-school sweetheart.
He'd been on a Humvee patrol in the black heart of Fallujah - before the city "flipped" and turned on al Qaeda - when a bomb struck the underside of his Humvee. It wasn't even his regular Humvee - that had been hit by another IED two days earlier.
Fire shot through the vehicle. He suffered third-degree burns over 56 percent of his body, along with bone exposure. He looks fine now - but, under his garments, he has to keep his skin moisturized at all times.
He's come a long way, though. His parents had been at his bedside for two weeks before he "really" woke up in the burn center. Now he's determined to move on: "For a long time, I was pretty depressed . . . for four or five months . . . but over time I came to grips with it: This is my new body."
He was a police officer back home in Arkansas (the chief and his fellow officers came down to visit). That's over now - but Traxson, who holds a degree in criminal justice, intends to go to law school. And he's really looking forward to going home for Christmas.
His buddies avenged him, by the way: "They caught the guy who planted the IED, and he rolled over. He gave up the bombmaker."
* When Sgt. Jose Martinez arrived for our interview at the ad hoc Warrior and Family Support Center, the room was so crowded and noisy that we had to move out to the hallway for the interview. He had to step carefully, skirting dangling decorations and the Christmas tree.
Sgt. Martinez is fighting blindness.
The movie-star handsome sergeant describes himself as a "Navy brat." A brother's in the Army - in Iraq.
Martinez is a Force Recon Marine, the elite of the elite. He'd been working with a sniper team in the city of Hit. The team pulled out of an infiltration mission to "act on intel" about insurgents planting a bomb - and a running gun battle developed. The Marines kept up the pressure, dueling with the insurgents. Wrapping things up, the team called for extraction by a Bradley combat vehicle.
But the insurgents had lured the Marines into a prepared site. As the team approached its ride back to safety, a buried bomb went off. Three Marines and a translator were killed. The three remaining Marines were gravely wounded.
Sgt. Martinez took shrapnel in his eyes. The retinal damage to his left eye limits him to three inches of vision. The right eye's stronger, but his peripheral vision is gone and the discrepancy between his eyes prevents him from wearing corrective lenses as he walks. He's at a point where further operations would only risk the vision that remains.
The sergeant calls himself lucky: Others died. He's alive, with a girlfriend he adores and college ahead. "Whatever I decide to do, I'll get it done," the Marine said.
We joke about how close he has to be to recognize a pretty girl (the answer is very close). Then Sgt. Martinez grows wistful and adds a holiday message to us all, "Be grateful for what you have. Nothing is ever that bad."
What you can do
You can donate to the Warrior and Family Support Center project via credit card by phone at 1-888-343-HERO or on the Web at ReturningHeroesHome.org.
To give by mail, send donations to: Returning Heroes Home, P.O. Box 202194, Dallas, TX 75320-2194. Checks should be made out to Returning Heroes Home, Inc. This is a nonprofit 501c3 endeavor; all donations are tax-deductible.
All contributions, in any amount, will help our wounded warriors. Please give to those who gave so much.
.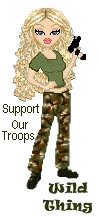 Wild Thing's comment........
This post has been copied completely from Pat Dollards blog. Pat is an awesome person and also is a huge supporter of our troops. You all know about him too so I will just say a big Thank you to Pat for this information.
Regarding our wounded, to the left they are numbers, to you and I they are Heroes. Our troops are not expendable, not to you and I and each one receives our respect and grateful hearts so filled that even words are hard to come by sometimes.
.

.... Thank you Bob for telling me about this.
.

* Also posted at The Anti-Idoltarian Rottweiler
Posted by Wild Thing at 02:02 PM | Comments (4)
---
House Votes To Outlaw CIA Waterboarding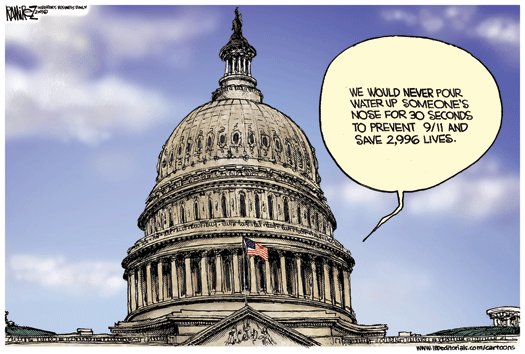 House votes to outlaw CIA waterboarding
WASHINGTON
(Reuters)
Defying a White House veto threat, the U.S. House of Representatives voted on Thursday to outlaw harsh interrogation methods, such as simulated drowning, that the CIA has used against suspected terrorists.
The Democratic-led House of Representatives voted on Thursday to outlaw harsh interrogation methods, such as simulated drowning, that the CIA has used against suspected terrorists.
On a 222-199 vote, the House approved a measure to require intelligence agents to comply with the Army Field Manual, which meets the Geneva Conventions on the treatment of war prisoners and prohibits torture.
Many countries, U.S. lawmakers and human rights groups have accused the United States of torturing terror suspects since the September 11 attacks.
President George W. Bush says the United States does not torture, but the administration will not disclose what interrogation methods it has approved for the CIA.
In threatening to veto the House-passed measure, which now awaits Senate action, the White House argued it would prevent the United States from conducting "lawful interrogations of senior al Qaeda terrorists."
House Democratic Leader Steny Hoyer countered that the current administration had blurred the line "between legitimate, sanctioned interrogation tactics and torture."
"There is no doubt our international reputation has suffered and been stained as a result," Hoyer told colleagues.
Backers of harsh interrogation say it is needed to pry vital information out of enemy combatants. But critics say torture is inhumane and such information is often unreliable.
The CIA has told lawmakers they stopped waterboarding a few years ago, aides say.
The overall intelligence authorization bill that contains the interrogation provision faces another fight in the closely-divided, Democratic-led Senate.
The Army Field Manual provides 19 approved interrogation methods. They include isolating prisoners, allowing American interrogators to pose as representing another country and the "good-cop, bad-cop" interviewing technique.
It prohibits eight methods, including waterboarding.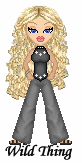 Wild Thing's comment........
1) it worked and it saved lives
2) it's been used rarely
3) Al qeada could give a crap about humane treatment
4) using it will not encourage other countries to torture our soldiers, because they already have and would have anyway.
5) And the Geneva Convention does not cover terrorists, it covers prisoners of war who are wearing the uniform of their country when captured

Any moral argument against it is countered by a moral argument against sitting there and not doing all one could to to prevent the deaths of large numbers of Americans. The bottom line is - would you rather have blood on your hands because you failed to take action known to elicit the info. to save lives.
I can think of 50 ways right off the bat that would be torture. And I wouldn't be opposed to outright torture of these Isamonuts.
I am tired of tour country pandering to terrorists. Our American government officials continue to work against the safety of the public. They continue to support the activities of sworn murderers and our enemies who are devoted to killing us. They continue to kiss our enemies asses. They continue to work to destroy the republic.
Our islamic jihadist enemies certainly don't limit themselves from employing any and every kind of torture imaginable. They're laughing their butts off right now over this one.
When are these politicians going to condemn the treatment our soldiers and citizens receive from Al Queda.
IMO the Dems and rino's already have blood on their hands. How many soldiers have died because the enemy was emboldened by the actions of the Dems and their kiss ups.
The House should stay out of the business of our Warriors!
Posted by Wild Thing at 12:55 AM | Comments (23)
---
Troops Christmas Parade in Iraq and Afghanistan
Troops Christmas Parade in Iraq and Afghanistan - from last Christmas.

Troops from a few different countries.
This one was done in Iraq

This was done in Afghanistan...D Co 140th Aviation
Posted by Wild Thing at 12:47 AM | Comments (9)
---
Ramadan Rosie Has Become An Ally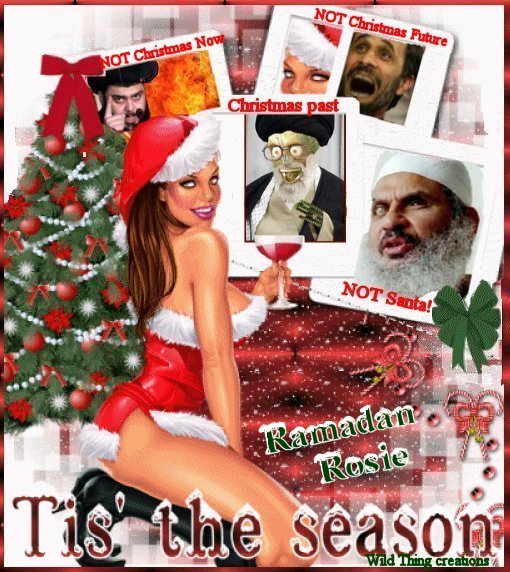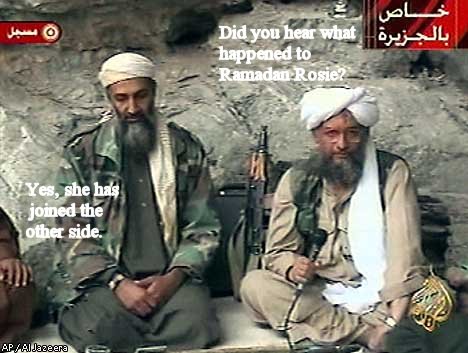 .
This is your ever loving Tigress of the Tigris, Ramadan Rosie.

As you can see I have joined the ranks of the winners. Ramadan Rosie is no fool, I may not have had the purple finger from voting without smelling Sadam lurking over my shoulder with a sword. I was busy that day telling the world how awful America was and I mocked the vote, and all that fought to make it happen. Yes your camo covered troops were my enemy. They meant freedom and I was sure I would not like it. But alas.........................


Yes alas, after much thought and inspection of your country and your passion for your Freedom. I looked deeper into our Koran and what Allah has said. I was lied to, by Allah himself I tell you!! And the teachings I received of Muhammad were also lies. All lies much like the lies your Clinton's tell and have gotten away with.

No longer will I kneel and pray 5 times a day, I have discovered much more enjoyment in going to the Allah's Cut and Run for fashionable hair styles. And then sit in my newest non Burka outfit at the local Camel Riders Coffee Cafe and sip rich dark coffee as I visit with your troops and play dominoes.

No longer will those words 'praise Allah' cross my lips covered with this glossy Red # 5 by Chanel at your local Bazaar at the Mecca Mall.

Join me if you like in Operation Icebreaker as I join forces with your troops to bring you the truth about the liar Allah and his Koran filled with instructions of how to become Islamozombies of death.
shukran ( it means thank you and is Arabic and most applicable to the Gulf states such as Kuwait, Bahrain and Qatar)

Brought to you by Wild Thing and Darth.
Posted by Wild Thing at 12:45 AM | Comments (12)
---
Thompson Supports Florida Marriage Amendment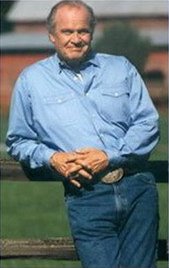 Fred Thompson supports Florida Marriage Amendment
GOP presidential hopeful Fred Thompson courted Social Conservatives in Florida by supporting the Florida Marriage amendment. Thompson issues the following statement:
"I applaud the work of Florida Coalition to Protect Marriage. Their efforts will give the people of Florida a voice on this very important subject. I strongly believe in the time honored principle of marriage being a union between one man and one woman, the foundation of any civilized society. Florida's Marriage Amendment will have my support in 2008. As President, I will appoint judges who apply the law, not make it up from the bench. We should not be held subject to judicially created social policy, and I will use the bully pulpit of the Presidency to defend the institution of marriage."

TALLAHASSEE, Florida – Supporters of a Florida petition drive to ban same-sex marriage announced this morning that they have enough signatures to make the November ballot.
Supporters for the amendment who seek to protect the institution of marriage as a relationship between one man and one woman have gathered over 600,000 signatures to place the issue on the ballot on November 4, 2008.
The Florida amendment would protect the natural definition of marriage, thus preventing state judges from legalizing "gay marriage."
In the past three years, five states without marriage amendments -- Massachusetts, New York, California, Washington state and Maryland -- have watched judges strike down those states' respective marriage laws. Although Massachusetts is still the only state to recognize "gay marriage," that could change by the end of the year.

Wild Thing's comment........
How sad to think in the world today there has to be an Amendment to say Marriage can only be between a man and a woman. IT SHOULD NOT BE NECESSARY ............BUT it is, because the world is upside down and PC runs crazy with an agenda to destory marriage and what it means.
You bet if it is on the ballot I will vote for marriage to be only between a man and a woman.
Posted by Wild Thing at 12:44 AM | Comments (14)
---
December 13, 2007
Fort Dix Attack Plot Suspects Promoting Terror in Jail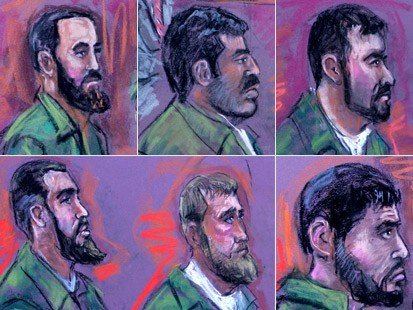 U.S.: Fort Dix Attack Plot Suspects Promoting Terror in Jail
HADDONFIELD, New Jersey
Fox News

Federal authorities say one of the men accused of planning an attack on soldiers at the Fort Dix army base gave another inmate in a federal detention center an Al Qaeda recruitment video and another wrote a note referring to the fight "we weren't able to finish."
The U.S. Attorney's Office made the allegations in a brief filed in U.S. District Court late Tuesday to oppose the suspects' request to be granted bail.
A lawyer for one of the men said the government is misrepresenting an incident in the Federal Detention Center in Philadelphia.
The suspects contend that the detention center staff has not allowed them adequate access to evidence in the case against them as they prepare for trial. That is why they have asked a judge to either allow them to be free on bail or come up with alternate arrangements to allow them to review materials for the trial, which is scheduled to begin March 24.
The five men — all foreign-born Muslims in their 20s — were arrested in May and charged with conspiring to kill uniformed military personnel. Authorities said they planned to sneak onto Fort Dix, a base in New Jersey used primarily to train reservists for duty in Iraq and Afghanistan.
A sixth man later pleaded guilty to providing weapons to some of the five charged in the alleged conspiracy.
In the legal filing, the government said Mohamad Ibrahim Shnewer gave another inmate a copy of an Al Qaeda-produced DVD last month. Guards found the disc in a book in the detention center's law library.
Government lawyers said in the filing that "the fact the defendant Shnewer and, perhaps, his co-conspirators may be spreading jihadist recruitment videos to other inmates clearly raises grave security concerns for the warden, and, again, supports the reasonableness of continued administrative detention for these defendants."
The government also said that suspect Eljvir Duka and another inmate were passing notes.
In one note, the government said, Duka wrote, "Now you see why we were going to sacrifice all for the sake of Allah in jihad" and referred to the fight "we weren't able to finish."
The government said detention center staff confronted Duka about the notes. According to the filing, he acknowledged he was passing them but said they only dealt with "issues such as the quality of the food" behind bars.
Duka's lawyer, Troy Archie, did not immediately return a voice mail or e-mail message Tuesday night.
The government also said the five men have had access to the evidence when they requested it.
The five suspects include three ethnic Albanians from the former Yugoslavia, a Jordanian and a Turk.
A hearing on the men's bail motion is scheduled for Dec. 20.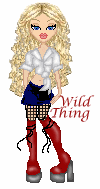 Wild Thing's comment........
Doesn't anyone check this stuff before it goes into the prison library? So how long will it take till we hear the calls for their release. sheesh

Posted by Wild Thing at 12:55 AM | Comments (16)
---
The Gratitude Campaign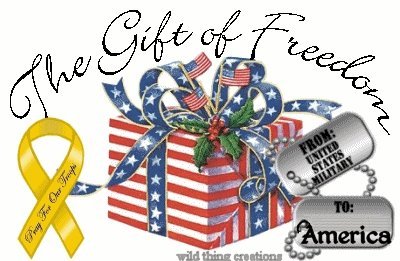 This is a wonderful video, just click on the link.
http://www.gratitudecampaign.org/fullmovie.php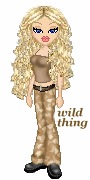 Wild Thing's comment........
I would love to see more people doing something like this. I know sometimes a person will say, they can't just walk up to a service member, maybe out of shyness or even tremendous respect. But if they even did what this video shows it would mean a lot.
Over the years I have so many special experiences in meeting our soldiers just seeing them out and about and telling them thank you. It is like an opportunity of a moment in time that says everything to take that chance to just say thank you. Without them, our troops and our Veterans, our country is nothing.

.

....Thank you Mark for sending this to me.
Posted by Wild Thing at 12:47 AM | Comments (10)
---
Dems: Amen to Ramadan But Forget About Christmas
9 House members praise Islamic faith, won't recognize Christian observance
Only weeks after voting for a resolution that "recognizes the Islamic faith as one of the great religions of the world," nine Democrats in the U.S. House refused to vote for a Christmas resolution that condemns the worldwide persecution of Christians.

Congressman Steve King on Fox News Channel's Fox and Friends, said,
"The [nine] naysayers didn't make it to the floor to debate. I would like to know how they could vote Yes on Islam, Yes on the Indian Religions and No on Christianity when the foundation of this nation and our American culture is Christianity…I think there's an assault on Christianity in America."
Nine Democrats voted No – Ackerman, Clarke, DeGette, Hastings (FL), Lee, McDermott, Scott (VA), Stark and Woolsey.
Nine Democrats voted Present – Conyers, Frank (MA), Holt, Payne, Schakowsky, Schwartz, Wasserman Schultz, Welch (VT) and Yarmuth
H. Res. 847: recognizing the importance of Christmas and the Christian faith
The nine Members voting NO were:
Rep. Gary Ackerman (D-NY), Rep. Yvette Clarke (D-NY), Rep. Diana DeGette (D-CO), Rep. Alcee Hastings (D-FL) (FL), Rep. Barbara Lee (D-CA), Rep. Jim McDermott (D-WA), Rep. Bobby Scott (D-VA), Rep. Pete Stark (D-CA), and Rep. Lynn Woolsey (D-CA). None of the nine voted against resolutions honoring the Islamic holiday of Ramadan and the Hindu holiday of Diwali.

FINAL VOTE RESULTS FOR ROLL CALL
The Ramadan resolution began:

Whereas Ramadan is the holy month of fasting and spiritual renewal for Muslims worldwide, and is the 9th month of the Muslim calendar year; and Whereas the observance of the Islamic holy month of Ramandan commenced at dusk on September 13, 2007, and continues for one lunar month: …"
The Christmas resolution started:
Whereas Christmas, a holiday of great significance to Americans and many other cultures and nationalities, is celebrated annually by Christians throughout the United States and the world... Whereas on December 25 of each calendar year, American Christians observe Christmas, the holiday celebrating the birth of their savior, Jesus Christ...Whereas many Christians and non-Christians throughout the United States and the rest of the world, celebrate Christmas as a time to serve others:"
The Ramadan resolution then acknowledged "the Islamic faith as one of the great religions of the world," expressed "friendship and support for Muslims," noted "the onset of Ramadan," and rejected "hatred, bigotry, and violence directed against Muslims." It also "commends Muslims … who have privately and publicly rejected interpretations and movements of Islam that justify and encourage hatred."
.

Wild Thing's comment........
The worst part is that they don't care about offending millions of Christians, but God forbid someone offend a Muslim!
America was founded by Judeo-Christian principles. We are not islamic. mohmed is not our prophet. Any SOB politician that votes to recognise child molesting, women oppressing, slave trading, suicidal satanic ritual holidays ought to be drug out of Congress
Posted by Wild Thing at 12:45 AM | Comments (16)
---
Hamas TV Children's Show..."Wipe Out" Zionists to the Last One"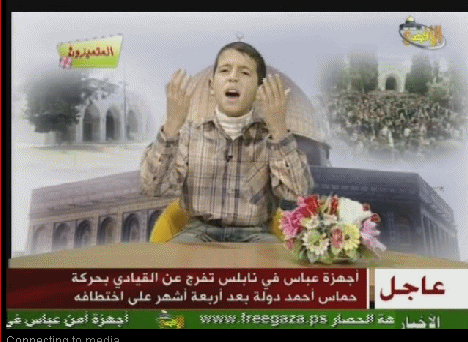 Title of Video: Children on Hamas TV Call to "Liberate" Al-Aqsa Mosque by Force and to "Wipe Out" Zionists to the Last One
Click below to see video.....

http://www.memritv.org/clip/en/1625.htm

Transcript:
Boy:
"My beloved brothers, as you know, today the Al-Aqsa Mosque is crying out: 'Where are the people of the frontline, the Palestinian people?' Yes, my dear brothers, that is the Al-Aqsa Mosque. The subject of our lesson today is Jerusalem, to where your Prophet made his nocturnal journey - the Al-Aqsa Mosque.

"Yes, my beloved brothers, as you know today, and as you knew yesterday and the day before, the Al-Aqsa Mosque has fallen into oppressing and malicious hands, the hands of those who know nothing but injustice. But let me tell you how the Al-Aqsa Mosque will be returned, how we shall rescue it from the shackles of the occupation, from the shackles of the Zionist entity.

"Will it be through conferences? No, not through conferences, but by means of force, because the Zionist entity, your enemy, the enemy of Allah, the enemy of Islam, knows nothing but injustice and the killing of Palestinians, the persevering people on the frontline. Indeed, the [mosque] will be returned only by means of force.

"In 1917, the Balfour Declaration was issued. Balfour decided on the cleansing of the Al-Aqsa Mosque. But look what the Zionist enemy has done, look what Israel and America have done. Look what the allies of Israel and America have done. They have dug tunnels underneath the Al-Aqsa Mosque, but the sheikhs and mujahideen of the Al-Aqsa Mosque have exposed these tunnels and called upon the Palestinian people: 'Look what has happened, look what has happened.'

"These calls have gone unheeded, my beloved brothers. But is it too late? No, it is not too late. If we all unite, the Al-Aqsa Mosque will not remain in the hands of the Zionist enemy, it will not remain in the hands of your enemy, despite all their conspiracies against the Palestinian people."
Girl:
"To Al-Aqsa, to Al-Aqsa - we shall unite our ranks. We will wipe out the people of Zion, and will not leave a single one of them."

Wild Thing's comment........
Meanwhile, their Jewish counterparts in Israel are learning how to read, write and do math. Golda Mier who said that there'd be peace in the Middle East only when the Arabs learn to love their children more than they hate Jews.
Islam is a perfect system for creating psychotics.
Posted by Wild Thing at 12:40 AM | Comments (14)
---
December 12, 2007
DOD Notifies Congress of Furlough Moves If No GWOT Funding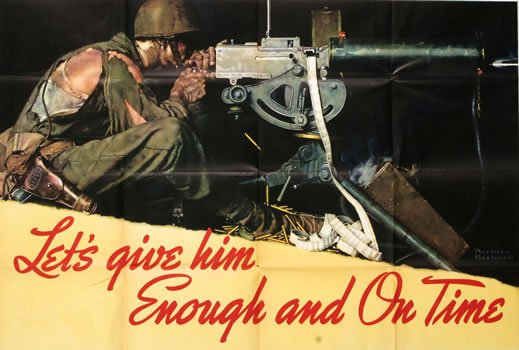 Defense Department Notifies Congress of Furlough Moves
American Forces Press Service
DOD

WASHINGTON
Dec. 11, 2007
The Defense Department has officially notified Congress that the department will begin the furlough process for civilian employees of the Army, the Marine Corps and the combatant commands.
Congressional leaders have released a letter from Deputy Defense Secretary Gordon England dated Dec. 7. In it, England gave legislators the required 45-day notice before beginning furloughs.
The furloughs will become necessary if Congress does not pass a global war on terror spending bill. "Without GWOT funding, only operations and maintenance funds in the base budget are available to cover war-related costs," England said in the letter. "O&M funds also cover salary costs for a large number of Army and Marine Corps civilian employees."
England reminded legislators of a letter he sent Nov. 8 to explain what would happen without supplemental war funding. "I emphasized that without this critical funding, the department would have no choice but to deplete key appropriations accounts in order to sustain essential military operations around the world," he wrote in his Dec. 7 letter.
The House passed a $50 billion bill last month with funds to continue the wars in Iraq and Afghanistan, but it included legislation that directs the president to withdraw most combat troops from Iraq by December 2008. The measure failed in the Senate. President Bush has vowed to veto any bill that includes a troop-withdrawal timetable.
England's letter begins a process that could affect 100,000 civilian employees. "Specific furlough notices will be issued in mid-January," England said in his letter. "The department will also begin notifying appropriate labor organizations."
If the legislation does not pass, the Army will be the first service affected, in mid-February, and the Marine Corps about a month later. The services will be forced to divert operations and maintenance funds to continuing combat operations. Civilian employees in the United States and overseas would be affected.
"The furlough will negatively affect our ability to execute base operations and training activities," England wrote. "More importantly, it will affect the critical support our civilian employees provide to our warfighters -- support which is key to our current operations in both Afghanistan and Iraq."
Congress has passed a $460 billion Defense Appropriations Act for 2008, but this is not enough to fund ongoing operations.
England told the lawmakers the Defense Department has no choice but to begin the furlough process. "While these actions will be detrimental to the nation, there are no other viable alternatives without additional congressional funding," he wrote.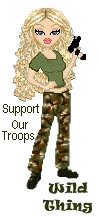 Wild Thing's comment........
So freaking despicable of these political tyrants. The Democrats are determined to destroy our military, and this ploy of not funding it is their ideal method to do so.
I wonder if they give ANY thought to the military, military family and military supporter VOTES out there that would be severely at risk, should they do this dastardly deed.
I would get the spineless together so those SOBs will hold the line... instead of flaking on Sunday shows and smoking cigars at the old boy's club with the dems.
This isn't a game.
Posted by Wild Thing at 12:55 AM | Comments (20)
---
WWE tribute to the troops ~John Cena and Others
WWE tribute to the troops will be happening again this year. The WWE has been big on supporting our troops.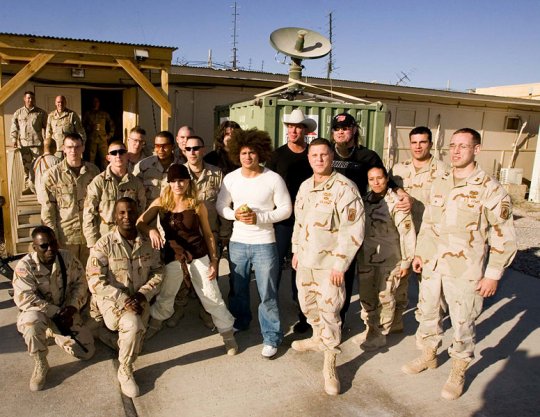 From Last year, Christmas night saw WWE's fourth annual Tribute to the Troops, as the fighting men and women at Camp Victory in Baghdad, Iraq were treated to the WWE experience.
John Cena, Umaga, Rated-RKO, Lashley, Jeff Hardy, Undertaker, Carlito and CM Punk were among the Superstars and Extremists in action, Santa Claus and the WWE Divas made an appearance, and in an unforgettable moment, JBL helped one soldier become the first person ever to break Chris Masters' Master Lock.
And this is from this year from one of the female wrestlers ....Mickie James
There are no photos yet or video for the 2008 WWE Tribute to the troops, but I wanted to show you how wonderful it is to see the passion these people have for our troops.
By Mickie James
Written: December 4, 2007
"Hey there.

After much anticipation, I am about to leave for the Tribute to the Troops tour in Iraq. I have to admit I am a little nervous, but my excitement surpasses any reservations I have. I don't know how these soldiers can leave their families for months at a time to go to this foreign land, not knowing what tomorrow might bring. No matter where you stand on the war, you have to respect and commend our troops for dedicating and putting their lives on the line for us on a daily basis. This is just a small way for WWE as a company, a community and a family to give back to them for all they do for us.

I've been told that it's wicked cold over there so I have packed lots of warm clothes. I went out and bought a really awesome super fuzzy warm hat, gloves and scarf. I also bought a really cute sweat suit from Victoria's Secret – any reason to go out and shop, really. What a girl! Of course, I brought my daily Diva wear to sport for all my heroes when we go out to meet them, just a variety of sexy tops, jeans and boots, along with makeup and the necessities. A girl's still gotta be a hottie even if it's freaking freezing outside. I tried not to overpack, which is hard for me, mostly because I know it's not the cleanest place and we're gonna be doing a lot of walking. At any rate, I ended up with one bag weighing in at 55 pounds. Yeah, I know. And in my carry-on I had to bring my computer so I could still do my homework while we are over there and write my daily blog for WWE.com."
Posted by Wild Thing at 12:47 AM | Comments (9)
---
LOL Polar Bear

This is so funny. LOL
Posted by Wild Thing at 12:45 AM | Comments (6)
---
December 11, 2007
It Only Takes One Shot and She Made It
Guard's hands "didn't even shake" as she shot gunman
COLORADO SPRINGS
Amid deafening cracks of gunfire, smoke-spewing canisters and the flight of thousands of New Life Church members, Jeanne Assam said she suddenly saw the hallways clear and a gunman come through the door.
"I took cover. I identified myself. I engaged him. I took him down," the 42-year-old former law officer and volunteer church security guard said Monday at a news conference in the Colorado Springs police station.
"I just said, 'Holy Spirit, be with me.' I wasn't even shaking," Assam said. "I give the credit to God. I say this very humbly. God was with me."
Assam, a member of New Life for only a few months, admitted she had been without sleep since Sunday's midday shootings at Colorado's largest church.
The episode left two injured and ended the lives of two teen sisters and the gunman, 24-year-old Matthew Murray.
The church's senior pastor, Brady Boyd, said Assam was a real hero to him and to the whole church. He said she acted as his personal bodyguard.
"We will be holding a funeral for two very precious young women who were shot and killed on our campus," Brady said. "Three people are needlessly dead, but many more lives could have been lost."
Church spokesman Rob Brendle called Assam's clear-eyed, swift action the "good news" of that horrible day.
"It was scary," Assam said at the news conference. "I tell you it was scary. It was loud. I'll never forget. The gunshots were so loud."
Assam said she had drawn her weapon countless times in her prior law enforcement career, but she had never shot anyone until Sunday.
"I was very focused. I knew what I had to do," she said. "It was it just seemed like me, the gunman and God."
Assam, single and without children, has been working three months for an educational ministry called Messengers International, run by John and Lisa Bevere in Colorado Springs.
Assam said she had just ended a three-day fast Sunday. During the fasting she prayed and asked God to help her decide what to do with her future and whether she should work again in law enforcement.
"I was weak," she said. "God made me strong. What was going through my mind is how awesome God is."
She said she loves law enforcement, but she still doesn't have her answer about her future.
"I'm going to continue to pray about it," Assam said.
Sgt. Jess Garcia III, the public-information officer for the Minneapolis Police Department, said Assam left his police department in the late 1990s.
He said during her time there she worked in North Minneapolis, the busiest crime area of the city, as well as in downtown Minneapolis.
"Some of the training she received here apparently helped her," Garcia said. "She did a great job."
He said he knew her during her time in Minneapolis.
"I thought she had a great personality and always got along with everybody," Garcia said.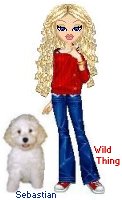 Wild Thing's comment........
Nice shot! This wonderful volunteer's good shooting saved the tax payers hundreds of thousands of dollars prosecuting him and having the media make a circus of this for years to come. We would have had to listen to and read about the gunman being a product of abuse and how we should pity him.
Posted by Wild Thing at 12:55 AM | Comments (15)
---
Insurgents Kill Detainees
5 Iraqi detainees killed in rocket attack
Public Affairs Office, Camp Victory
Baghdad
FORWARD OPERATING BASE LOYALTY, Iraq
Five Iraqi detainees were killed and 25 others wounded when insurgents launched a rocket attack in the Rusafa district of eastern Baghdad Dec. 10.

Reports indicate nine 122mm rockets were fired with at least one of them hitting a detainee holding area on a forward operating base. Coalition Forces sealed off the area. An investigation into the attack is underway.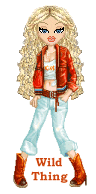 Wild Thing's comment........
This must be the first "friendly fire" incident in Terrorists history. One of our deployed sent me an email about this, it happened Monday morning and he said :
" This one was part of a barrage. This particular rocket fell short of its mark. Let's just say they don't appear to be finished yet. A Muslim who has been indoctrinated into radical jihad will form a plan and then say "Inshallah" about the potential for friendly casualties.

Inshallah" means "Allah's will" and it translates to a cultural paradigm in which anyone who gets killed was supposed to die per Allah (i.e. not the terrorists' fault). That's how they justify killing little children with roadside bombs as a U.S. convoy passes. Inshallah. So a terrorist blows himself up making a bomb, his compatriots shrug off the death by saying "Inshallah."
Posted by Wild Thing at 12:47 AM | Comments (12)
---
God Bless America

Patriotism not quite dead in Public schools.......this video is The Battle Hymn and brought to you by school children.
http://www.greatdanepro.com/Battle%20Hymn/index.htm


.

....Thank you Mark for sendnig this to me, this is so special!!

Posted by Wild Thing at 12:45 AM | Comments (7)
---
Tree Shipments To Troops Take Root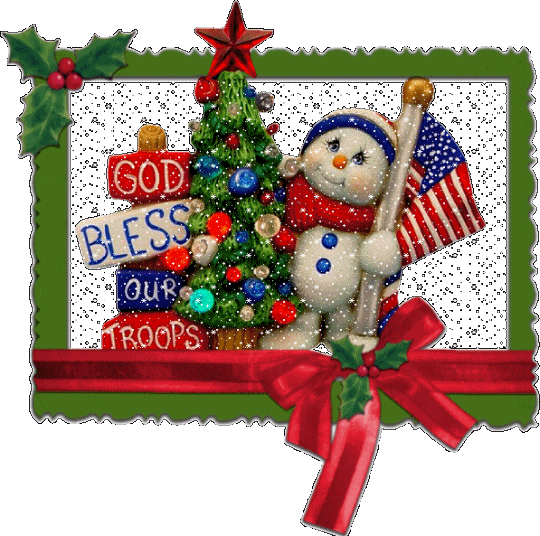 By DAVID DISHNEAU
WESTMINSTER, Md.
Sprawled in his recliner, tired and achy after three days of nearly nonstop work, James Ward hardly looks like Santa Claus.
But this laid-off truck driver has just made Christmas brighter for thousands of U.S. Service members overseas by mailing them miniature, live spruce trees with all the holiday trimmings.
A year after Ward started Operation Christmas Tree to cheer up his deployed stepdaughter and a few dozen of her fellow soldiers in Iraq, the project has blossomed into a national campaign that shipped 5,000 potted trees this season.
About 2,200 of the 2-foot trees — packed along with bags of colorful ornaments and battery-powered lights — were mailed Dec. 3 to individual service members, mostly in Afghanistan and Iraq, whose families paid $20 to Ward's nonprofit organization.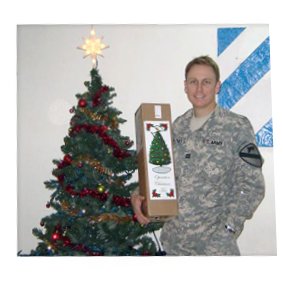 Some of those service members also received a batch of 50 or 60 extra trees to share with others. Other batches were sent to chaplains in the war zone to hand out to anyone in uniform who wants one.
The $80,000 balance not paid by donations was covered by the Armed Forces Foundation, a Washington-based nonprofit that helps the families of deployed troops. Local businesses also collected donations.
For Ward, 34, Operation Christmas Tree is an expression of the code he was taught by a firefighter uncle: "I was always brought up that if somebody's in need of something, you help them."
The same principle prompted Ward to lead a convoy of donated goods to Gulf Coast hurricane victims in 2005.
"If you can get seven tractor-trailer loads down to Katrina with all that going on, you can ship 5,000 trees," he said.
But not without a lot of help. About 350 volunteers from as far away as Phoenix helped the Ward family pack the trees for shipment Dec. 1, working close together in a 40-by-60-foot rented tent at the nearby Carroll County Agriculture Center. Donated barbecued beef fed the volunteers. The trees, purchased from a North Carolina grower, had been parked there for a month, kept alive with regular waterings by the Westminster Fire Department.
The president of the Armed Forces Foundation, Patricia Driscoll, said Operation Christmas Tree is a joy for her staff members, who spend most of their time arranging housing, counseling and other services for families of injured warriors.
"When you're dealing with the sick and wounded all the time, it can get depressing. This was really fun," she said
.
This year's 5,000 trees were a huge increase over the 75 that Operation Christmas Tree shipped last year — half to Ward's Army medic stepdaughter, Spc. Luisa Gonzalez, and members of her unit. Gonzalez, 23, now stationed at Fort Hood, Texas, while awaiting discharge early next year, came home to help with the tree packing.
"I've been that person on the other end and it just meant a lot to be there to see the next wave," she said. "In Iraq, every day's the same — no holiday — so that little piece of home gives that holiday season something special."
Ward's wife, Betty; stepdaughter Elizabeth, 20, and daughter, Marie, 2, also worked on Operation Christmas Tree.
Photographs of Ward and his wife meeting first lady Laura Bush and Secretary of State Condoleezza Rice are displayed on the living room wall, and a scrapbook is filled with thank-you notes from service members and their families.
But Ward said there's one reward he's missing: seeing the trees as they're received by the troops.
"I'd love to be a fly on the wall to watch them open them," he said. "Trust me, it's satisfying doing it, but it would be so cool to see these guys open some of them."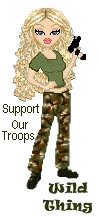 Wild Thing's comment.........
The media of course never tells stories of the tremendous support for our troops. Hell would have to freeze over first.
Well hell doesn't have to freeze over for all of us to know how much WE all love, respect and appreciate our troops and the same with all these various organizations that love to say thank you soldier we know you sacrifice for us.
Posted by Wild Thing at 12:44 AM | Comments (6)
---
Memorial Run For Slain Soldier Raises $23K

Memorial Run For Slain Soldier Raises $23K
The afternoon 477 people showed up to run 10 miles in memory of Capt. Chris Cash, gray skies threatened to make it a soggy slog.
But it never ended up raining, and organizers were pleased that as the day came to a close, they had raised more than $23,000 for the Capt. Christopher S. Cash Memorial Scholarship fund at North Carolina Wesleyan College in Rocky Mount, N.C. The fallen infantryman earned his undergraduate degree in physical education from the college.
The third annual "Reindeer Dash for Cash" charity race took place Dec. 2 at the Town Commons in Greenville.
The North Carolina National Guard topped the list of more than 40 sponsors, and at least 85 soldiers, including 25 from the 514th Military Police Company, donated their time off to help with the event.
"It's a great honor to be able to come out and participate in something for someone who made the ultimate sacrifice," said Sgt. Errick Morris of the North Carolina National Guard Recruiting and Retention Command, who volunteered his time on a Sunday "because Captain Cash was a member of the North Carolina National Guard and so am I."
Cash, 36, was killed in battle June 24, 2004, in Baqubah, Iraq. He was commander of Alpha Company, 1st Battalion, 120th Infantry Regiment, the day he and one of his soldiers, Spc. Daniel Desens, died in an ambush by more than 150 fighters.
The enemy had infiltrated and set up firing positions overnight as part of a coordinated multi-city attack that claimed many lives all over the country.
Cash and Desens would become the only U.S. Service members killed in eight hours of violence in the city 35 miles north of Baghdad. Six U.S. Soldiers were wounded in the same battle.
The Dash for Cash events, a 5-kilometer run/walk and 10-mile run, drew 100 people more than last year and 300 more than the first race in 2005.
A sister run took place at 6 a.m. At Forward Operating Base Warhorse in Baqubah, where Cash was stationed during part of his company's deployment to Iraq.
Lt. Col. Steve Delvaux, ROTC battalion commander at Eastern Carolina University in Greenville, lead a team of eight students known as "Team No Mercy."
"When you get out there and start feeling sorry for yourself I just think of Captain Cash as representative of all the soldiers we serve with and those who didn't make it back," said Delvaux, who spent the last four years with 3rd Brigade Combat Team "Rakkasans," 101st Airborne Division, including two rotations in Iraq.
"It's guys like Captain Cash who make our way of life and these kinds of things possible," he said of the race.

Posted by Wild Thing at 12:40 AM | Comments (4)
---
December 10, 2007
Ron Paul Full of Hot Air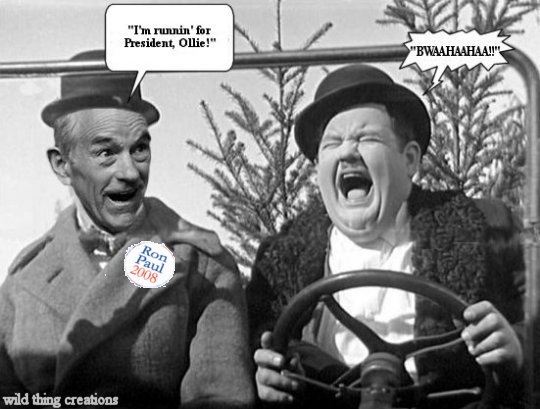 .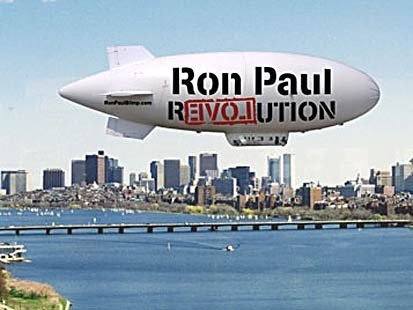 Apparently the pics is a photoshop job by someone on his team I guess to market the idea of the blimp to prospective sponsors.
Somewhere in an enormous hangar in North Carolina, enormous decals are being stuck to an enormous blimp.
"Who is Ron Paul? Google Ron Paul," the 240,000-cubic-foot zeppelin will read on one side and "Ron Paul Revolution" on the other when it launches from Elizabeth City, N.C., Monday and begins its slow, 300-mile-per-day float up the Eastern Seaboard to Boston.
People in their cars and on park benches, going about their daily lives, are bound to say something like, "What the heck is that blimp doing up there? Who the heck is Ron Paul?"
And that's pretty much the idea.
With any luck, the dirigible will be in the Washington, D.C., skyline sometime in the afternoon on Monday, although there could be some airspace issues in the greater Washington area.
The plan is to have it floating over Boston Harbor by the weekend of Dec. 15, where Paul supporters will reenact the Boston Tea Party and hold a large rally at Faneuil Hall. His online supporters have a fundraising effort, which coincides with the anniversary of the Boston Tea Party. For more on that, check out Teaparty.com.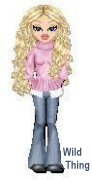 Wild Thing's comment.......
Why Boston Harbor? What does anything Ron Paul advocate have to do with the Boston Tea Party? If RP had been around back then he would be pleading with the colonists to appease the English just a little more. He would be saying it was the colonists fault the British were oppressing them because they were boycotting British goods. Policies have consequences and it was the colonists failed policies which forced the British to enact the Townsend Acts.........or something lke that.
Posted by Wild Thing at 12:55 AM | Comments (20)
---
Wreaths Across America and a Must See Video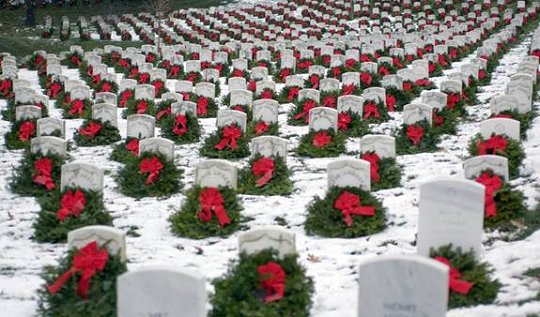 Here's the incredible Worcester Wreath Company, who undertake such a noble pursuit, ... and the wonderful folks from Patriot Guard units also get involved by escorting the deliveries of these special tributes to honor and remember our brave heroes.
Excerpt from Worcester Wreath Company info
* For the first time in 2007, ceremonial wreaths will also be donated to 24 veterans cemeteries on foreign soil, and aboard U.S. ships sailing in all seven seas.
* All wreath-laying ceremonies will be held concurrently on Saturday, December 15th, at 12:00 noon EST.
Today, December 10th, 51 wreaths will be donated for a special wreath-laying ceremony at each State Capital and 36" ceremonial wreath for our Nation's Capital.
Needless to say Worcester Wreath Co. is by far the largest donor to the Wreaths Across America project and they are dedicated to this project for many years to come. It is a vision that we will one day honor every veterans' memory for the holidays, as a way to show our gratitude and appreciation for the sacrifices made to preserve our freedoms.
Wreaths Across America was formed as a non-profit organization (501-C3 status - EIN 20-8362270) in 2007, in direct response to the many letters and requests from supporters all around the Country, about how they too could get involved and bring the Arlington Wreath Project experience to their local communities.
Everyone is invited to come and participate in this year's wreath-laying ceremonies on Saturday, December 15th, at 12:00 noon EST. Click here for a complete list of participating locations.

Morrill Worcester sat down to talk with Robert Coles - a survivor of the attack at Pearl Harbor. In his own genuine style, Mr. Coles shares both his first-hand account of how he returned fire on the Japanese attack, as well as the importance of knowing our heritage.
This is an important and oft-forgotten part of the Wreaths Across America mission to Remember; Honor; and Teach.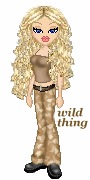 Wild Thing's comment........
The video is so wonderful!!!!
I love talking to Veternas, listening to what they have to say, their experiences. I am so thrilled that Wreaths Across America has added this "Remember; Honor; and Teach" to the many things they do.
Thank you Robert Coles, your words have meant a lot and your service to our country will not be forgotten. Thank you!
Posted by Wild Thing at 12:47 AM | Comments (9)
---
NBC Reverses Decison on AD Thanking Troops

NBC Decides to Run Conservative-Group Ad
WASHINGTON
NBC reversed course Saturday and decided to air a conservative group's television ad thanking U.S. troops.
The ad, by the group Freedom's Watch, asks viewers to remember the troops during the holiday season. NBC had refused to air the ad because it guides viewers to the Freedom's Watch Web site, which NBC said was too political.
"We have reviewed and changed our ad standards guidelines and made the decision that our policy will apply to content only and not to a referenced Web site. Based on these amended standards the Freedom's Watch ad will begin to run as early as Sunday."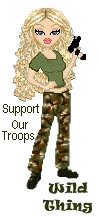 Wild Thing's comment........
Under pressure from outraged viewers is the only reason. Power To The People!
Too bad they don't want to run it because they are just plain ole grateful to our troops. But nooooooo that would be too much to ask. Whatever... better late, than never.
Posted by Wild Thing at 12:45 AM | Comments (7)
---
Chavez Invents New Half-Hour Time Zone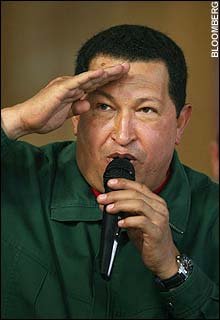 Hugo Chavez Invents New Half-Hour Time Zone
Venezuela has created its own, unique time zone on the orders of President Hugo Chavez, setting clocks back half an hour and putting the oil-rich nation out of step with its neighbours.
"I don't care if they call me crazy, the new time will go ahead," said Mr Chavez.
The president said the change would improve health, as the sun will rise before most Venezuelans get up ensuring all go to work or school in daylight.
"These children have to get up at five in the morning... they arrive at school dead tired," said Mr Chavez. "And why? Because of our time."
Government ministers lined up to support the president's theory.
"The human brain is conditioned by the light of the sun," offered Hector Navarro, the Minister of Science and Technology, assuring that the health and productivity of the nation will improve thanks to the change.
Many Venezuelans were not impressed with the change or bamboozled by the technical jargon coming out of the Science and Technology Ministry.
"The only thing this will do is inject yet more chaos into our lives," said John Marulanda, a young executive. "This president believes in change for change's sake." President Chavez has now changed the flag, the national coat of arms, the salute of the armed forces and the constitution.
He sought to change Venezuela's political system on Dec 2, when he proposed a referendum to enshrine socialism in the constitution and grant the president indefinite re-election and even greater powers.
Fifty-one per cent of Venezuelans said no, delivering Mr Chavez his first electoral defeat in nine years.
However the president has vowed to press ahead with his changes and has enough power through his control of the armed forces, the National Assembly, the judicial system, the Central bank and increasingly of the media, to introduce change without recourse to another referendum.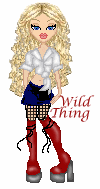 Wild Thing's comment........
LOL Next, he will turn the calendars back.
"These children have to get up at five in the morning... they arrive at school dead tired," said Mr Chavez. "And why? Because of our time."
Uhhh....why doesn't he just change the time the kids have to be at school?
"I don't care if they call me crazy..."
He's crazy.LOL
Posted by Wild Thing at 12:40 AM | Comments (14)
---
December 09, 2007
Remember Our Troops This Christmas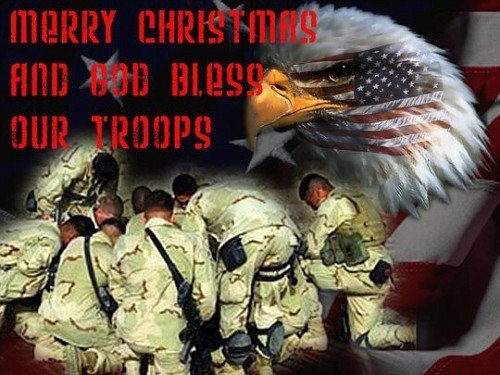 Merry Christmas to America's heroes, our troops! Thank you for giving us the best present ol all, the land of the free. You are awesome and we appreciate all you do.
~ Wild Thing and Team Theodore thanks you!

Posted by Wild Thing at 12:55 AM | Comments (11)
---
America Better Wake Up!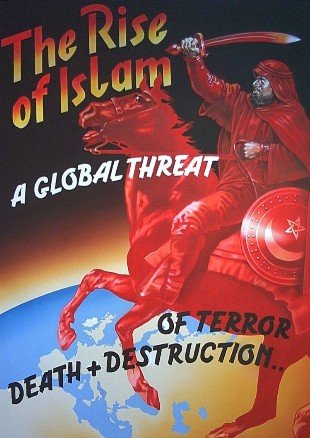 Wild Thing's comment........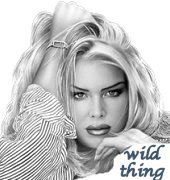 This blog, Theodore's World aka PC Free Zone is PC free because I do not believe in it, from long ago when I was a kid my Father told me that political correctness would be one of the major things that would destroy this country. He was right! It has crept into every facet of our lives, work, play, advertising, politics, reporting news, and the WAR as well.
This video is not only about this, but also about everything else that we need to keep alert about. How apathy and giving in to the enemy is destroying our country. Erosion from within, brought to us by the enemy within.
When the leftist protesters in America failed to save Saddam Hussein, they marched their activist troops into the Democratic presidential primary campaigns to support the candidacies of anti-war Democrats. The Democrats' attacks on Bush are that he lied to the American people and misled them into war; and that he is sacrificing American youth to line the pockets of his cronies at Halliburton. These are accusations of treason. And there is almost nobody on the left, high or low, who hasn't made them in some fashion or another.
In the second place, the fact is that nobody in America takes treason very seriously anymore -- and hasn't for a long time. In 50 years, no one has been charged with treason in the United States, not since Tokyo Rose and Axis Sally were tried for broadcasting enemy propaganda to American troops during WWII. Not the Rosenberg's, who stole atomic secrets for the Soviet Union; not Jane Fonda, who in the precise manner of the aforementioned traitors went on enemy radio in the midst of a war and called on our soldiers to defect, denouncing them as war criminals at the same time. Fonda also collaborated with the Communist torturers of American POWs. Nor were spies like Aldrich Ames, or defectors like John Walker Lindh – who fought with the Taliban against his own country -- ever charged with treason. So let's not pretend there is any real threat in the word "treason" that would serve to chill the criticism of current foreign policy. If there were, Michael Moore would be in jail instead of being on the short list for an Academy Award like he was. When leftists complain that their patriotism is being questioned to stifle their criticism, the claim is little more than a red herring designed to stop others from thinking about issues that affect our national security, implicit in the positions they are supporting.
Not only is treason not taken seriously these days, Republicans have been extraordinarily polite in confronting their accusers over grave matters of war and peace. The reckless nature of the Democratic attacks on this war are getting Americans killed. Treason is really not that difficult to define. Treason is when your country is at war and you want the other side to win. Remember how Harry Reid was filled with glee and bragged how he has stopped the Patriot Act? Damn him to hell!
Everyone understands -- or used to understand -- that in time of war there are other considerations that affect (or should affect) the tone of criticism and even the substance. "Loose lips sink ships" was a slogan memorialized on posters during World War II. It was an appeal to Americans to voluntarily restrict their own exercise of free speech to save their fellow citizens' lives. It was a recognition that there are expressions that support and strengthen our country and our awesome troops at war, and there are those that weaken it and undermine itself defense.
There should be such an outrage across our land at the left and the rino's and what they have said, and done and NOT done and said, but where is it. Oh we have it here at this blog and many others but out in the general public where is it? We have a freaking Moslem in Congress that took his oath with the Koran. And think about this..... does this sound like America to you, it doesn't to me......President Barack Hussein Obama!
Pray for our country and for our troops and this next election.
This video tells it like it is, an in your face kind of thing that needs to be seen by all.

.

....Thank you Mark for sending this link for the video to me.

Posted by Wild Thing at 12:47 AM | Comments (14)
---
SitRep From Iraq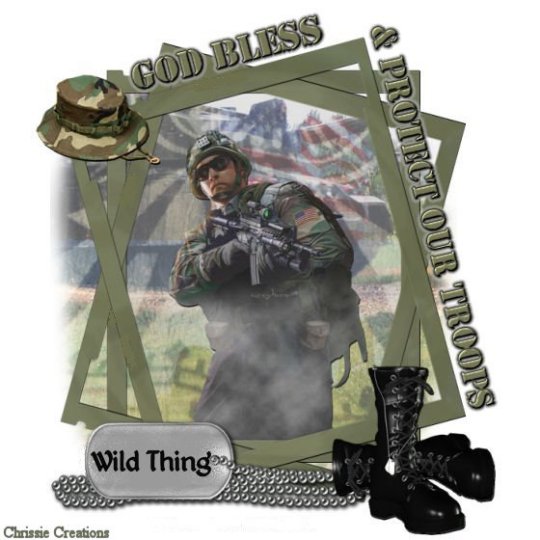 .

SitRep From Iraq: Young Enlisted Marines Hand Dan Rather his ARSE!
The 'Snuffies' give "Mr." Rather what in common parlance is know as a "B---ch Slap"! (Verbally, of course ... dammit!)
January 2005
A Marine's Thoughts--from Iraq
"Hope everyone is well.

Elections right around the corner here. Everything is going very well (except for the visit we just had from Dan Rather and his freakin' entourage from hell). A more pompous (but scared and nervous) bunch of individuals I have never met before. Actually, keep your eyes out for Rather's report on our company in Lutufiyah (Golf Company, 2nd Bn, 24th Marines from Madison, Wisconsin). Should be interesting. The report should air on 60 Minutes II on Wednesday night your time, if somebody could tape it for me. I would really like to see what they keep in the report and what they edit out. Rather, that lowlife clown, kept trying to bait my young Marines with loaded questions and they kept putting it right back in his face. Best part was when he asked one of the Marines why they don't like the media. The answer he got was, "that you idiots make the terrorists look like giants whenever they explode a bomb. They're not; they're nothing but a bunch of cowards. But they do know that you guys in the press will eventually beat down public opinion with your constant focus on only the negative." Rather just looked at these guys with a scrunched up face, and did not give an answer back. I think he was ready to leave the "Mad Ghosts" area as soon as he could. Funny part, none of us were really sad to see him and his traveling circus hit the road.

Bottom line on this whole thing is that on Sunday, we will be involved in a historic event of immense proportion. A democratic election in Muslim country has never before taken place in this region. These people, over the ages, decades, and centuries of their existence, have always lived under the direct rule of one monarch type of leader or another. This is a momentous occasion, to say the least.

Occasionally, we do have some fun here. The attachment I have sent was forwarded to me by a friend at Headquarters, Marine Corps. Sad part is that it is pretty accurate.

Keeping this one very short, due to the short-fused time hack on the 60 Minutes II story."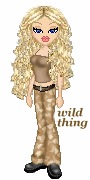 Wild Thing's comment.......
This was written in 2005 but it so good and things like this never get old, never. I wanted to share it with you. Thanks Mark for sending this to me. I lvoe things like this. God bless our troops and this Marine!
Posted by Wild Thing at 12:45 AM | Comments (3)
---
Football Week Fourteen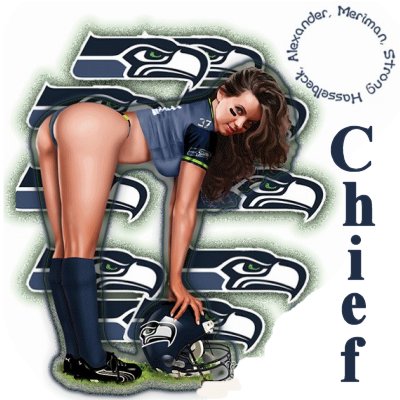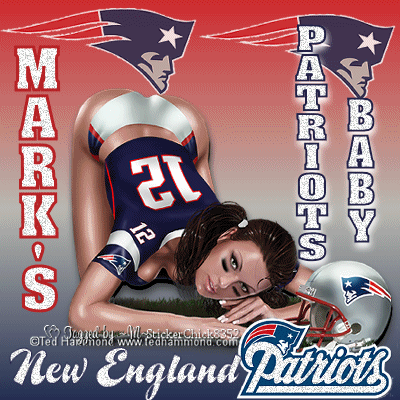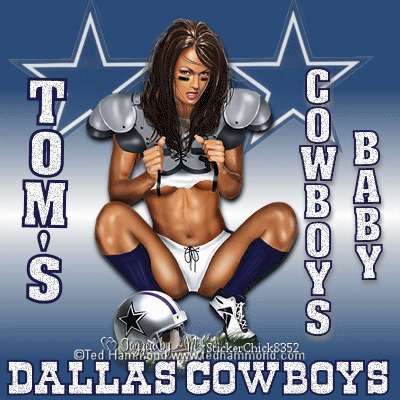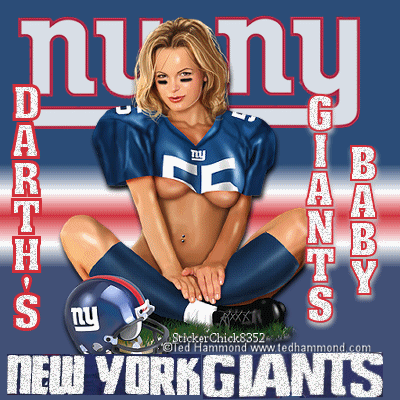 .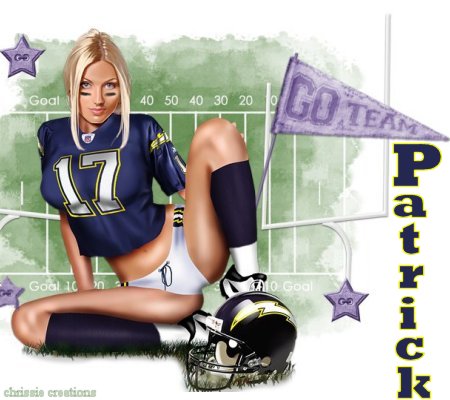 The Steelers may be the Patriots' last hurdle in their quest for an unbeaten season.

Here are the matchups for Week of Sunday, December 9th Time (EST)
DAL @ DET 1:00 PM
CAR @ JAC 1:00 PM
OAK @ GB 1:00 PM
MIA @ BUF 1:00 PM
NYG @ PHI 1:00 PM
SD @ TEN 1:00 PM
TB @ HOU 1:00 PM
STL @ CIN 1:00 PM
ARI @ SEA 4:05 PM
MIN @ SF 4:05 PM
CLE @ NYJ 4:15 PM
KC @ DEN 4:15 PM
PIT @ NE 4:15 PM
IND @ BAL 8:15 PM

Monday, December 10 Time (EST)
NO @ ATL 8:30 PM
Byes: None
Thursday, Dec. 13 Time (EST)
DEN @ HOU 8:00 PM
ALSO there is a game on Saturday the 15th (EST)
CIN @ SF 8:00 PM
.

These are the teams I think everyone is for. I will add to this as you tell me your favorite teams.
(Some names are those deployed in Iraq)
Lynn - Broncos, Bears, Browns
Tom - Cowboys, Broncos
Darth - New York Giants, Tampa Bay Bucs, (ABP - 'anybody' but Philly )
Mark - Patriots, Buffalo Bills, Bears
Bob - Buffalo Bills
Billy - Jets, NY Giants, Bears
Nick - Cowboys, Rams and Raiders
Karsten - Tampa Bay Bucs, NY Giants
navycopjoe - Chicago Bears
LindaSOG - Miami Dolphins
Jonathan - Raiders
Dawn - Seahawks, Bronco's ....(husband USARMY delpoyed, Iraq)
Amber - Green Bay Packers .....(husband USMC delpoyed Iraq)
Cuchieddie - Raiders
Sierrahome - Colts
patrickdaniel - Chargers, Cowboys
Eve - Colts ....(husband USARMY deployed Iraq)
Beth - Bears , Saints
Chief - Seahwaks
Chrissie - Bears, Broncos and Cowboys
Deployed:
Andy ( USMC) - Colts
Mike ( USARMY) - Seattle Seahawks
Sand Man ( (USMC) - Bronco's
Dave (USARMY) - Patriots
Tim ( USMC) - Bears
Jean ( USARMY) - Atlanta Falcons
Greg (USARMY) - Eagles
Max ( USARMY- Cowboys
Pete ( USMC) - Bronco's
Steve - (USAF) - Bronco's
Tony - (USARMY) - Redskins

Sunday FINAL Scores
DAL 28 @ DET 27 FINAL
TB 14 @ HOU 28 FINAL
CAR 6 @ JAC 37 FINAL
NYG 16 @ PHI 13 FINAL
OAK 7 @ GB 38 FINAL
STL 10 @ CIN 19 FINAL
MIA 17 @ BUF 38 FINAL
SD 23 @ TEN 17 FINAL
MIN 27 @ SF 7 FINAL
ARI 21 @ SEA 42 FINAL
PIT 13 @ NE 34 FINAL
KC 7 @ DEN 41 FINAL
CLE 24 @ NYJ 18 FINAL
IND 44 @ BAL 20 FINAL Colts blasted Ravens WOW
Rest of games this week, Monday night, Thursday night and Saturday night.
.
Posted by Wild Thing at 12:40 AM | Comments (10)
---
December 08, 2007
Operation Gratitude Honors LTG Moore and Sends Off 300,000 Packages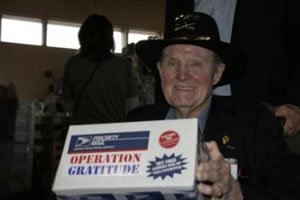 Lt. General Moore joined the Volunteers on the Assembly Line as an additional 8,500 packages were prepared and shipped to the troops

Operation Gratitude Honors LTG Moore and Plans 300,000th Package
VAN NUYS, CA.
Operation Gratitude presented the first annual NATIONAL FREEDOM AWARD to retired U.S. Army Lieutenant General Hal Moore at the National Guard Armory in Van Nuys, California on December 1, 2007. Joined by We Were Soldiers Once and Young co-author Joe Galloway and the movie adaptation's director Randy Wallace, hundreds of Military personnel and volunteers gathered to pay tribute to the General's renowned career. Several Cavalry Veterans who served under Moore's command surprised the General, and arrived wearing their revered Stetsons, the hallmark of the Cavalry.
"This experience was a most moving and sincere gathering of Americans, drawn together out of deep love and respect for each other, for our troops and for our nation," said Lt. General Moore. "I accepted the National Freedom Award on behalf of all those in harm's way who ensure our continued freedom and to whom we pay great tribute."
Serving as the ceremony's distinguished speaker, Lt. General Moore deeply touched the crowd as he recounted his dramatic return to the scene of the 1965 Battle of Ia Drang in Vietnam.
Eric Weider, publisher of the Armchair General and Operation Gratitude Magazines relayed part of General Moore's moving speech in his online forum that night:
"General Moore became overcome with emotion and tears as he recalled visiting LZ Xray with Joe Galloway and others of his troopers in 1993.

At night he walked the perimeter and recalled the men in their foxholes and trenches..."Don't worry Colonel they won't get through us" he heard them say. Painfully, now in 1993, Moore knew which of those brave young men would be killed in the next morning's assault by the North Vietnamese Army.

As Moore stood by the ant hill that marked his command post he vividly recalled the dead men laying under their ponchos with only their boots poking out...awaiting evacuation.

Lt. General Moore stood on that hallowed field for a minute of silence to remember all the dead of the conflict on both sides.

That night a meteor shower of several hundred shooting stars went on for about 10 minutes. Moore and Galloway believe those stars were the souls of all those lost at Ia Drang."
Throughout the day at Operation Gratitude , General Moore met and spoke with hundreds of soldiers, Marines, airmen, and volunteers.
One soldier's response typified the sentiments of most attendees. "I read We Were Soldiers in Boot Camp. I just couldn't wait to meet Lt. General Moore." While shaking hands, another soldier excitedly told the General, "I have read every history book that exists about you. I would serve under you any day!"
General Moore joined Operation Gratitude volunteers on the Assembly Line as they continued their Holiday Drive to ship 70,000 care packages by year-end to troops deployed in combat zones.
"I will be forever moved by the greatness of Americans," states Moore. "It was very uplifting to stand shoulder to shoulder with more than 800 volunteers to assemble care packages for our troops. For all the ugliness that comes at times, there are great examples of genuine goodness - and Operation Gratitude is that many times over."
A special gift was included in every care package this year-General Moore's new book,A General's Spiritual Journey, a compelling treatise describing his spiritual journey from childhood to his golden years. Moore also autographed copies of the "Journey" for the volunteers to take home.
"This day changed my life," said one volunteer. "I am so inspired to do whatever I can to show my admiration and respect to the members of our military."
Marine Staff Sergeant Scott Richardson, who has served tours in Iraq and Afghanistan, flew in from Michigan for the opportunity to meet General Moore.
"While deployed, I received an Operation Gratitude gift box, as did many of the soldiers here today. Opening that box felt like I had a little piece of home with me out there in the desert," Richardson stated. "After spending the day with Lt. General Moore and so many hundreds of energized volunteers, I am motivated to go back to Iraq or Afghanistan to do my part-again-to do whatever it takes to defend our freedom. These Americans are the reason I love serving my country," he said.
300,000th Care Package to be Shipped December 15!
On December 15, 2007, Operation Gratitude will celebrate another milestone: the shipment of it's 300,000th care package since its inception! Several Military and political dignitaries, celebrities and corporate sponsors will be in attendance as the Volunteers assemble the 300,000th package and learn of the special gift to be included. The 200,000th and 250,000th packages contained the keys to new vehicles.
Operation Gratitude is the California- based 501 (c) (3) non-profit, all-volunteer organization that sends care packages of snacks, entertainment items and personal letters of appreciation addressed to individually named U.S. Service Members deployed in hostile regions such as Iraq and Afghanistan, and on military ships at sea. Its mission is to lift morale, bring a smile to a service member's face and to express to all troops the appreciation and support of the American people. Operation Gratitude receives the names of troops from commanders in the field who see the positive impact of care packages on their troops' morale; the organization sends more than 100,000 care packages every year. For safety and security, all assembling of packages occurs at the Army National Guard armory in Van Nuys, California. Since its inception in March, 2003, Operation Gratitude has shipped more than 295,000 packages to American troops deployed overseas. For more information about Operation Gratitude, please visit: www.operationgratitude.com or call: 818.909.0039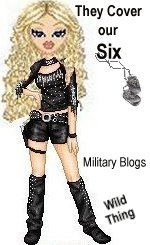 Wild Thing's comment........
I absolutely love hearing about the various things being done to honor those that have served, our awesome Veterans and our fantastic troops serving now. Each person deserves our thanks and to show them our appreciation.
Posted by Wild Thing at 12:55 AM | Comments (7)
---
Happy Chanukah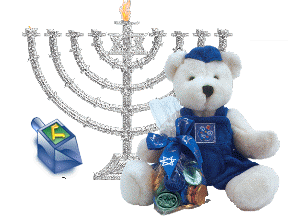 Happy Chanukah to all our Jewish friends here at Theodore's World blog
.
Posted by Wild Thing at 12:47 AM | Comments (12)
---
Manhattan Grocery Store Corrects Chanukah Ad

Grocery Store Mistakenly Advertises Hams as Hanukkah Food
A grocery store in Manhattan made a food faux pas, advertising hams as "Delicious for Chanukah."
Chanukah — an alternate spelling for Hanukkah — is the eight-day Jewish holiday that began Tuesday evening, and hams — as well as pork and other products from pigs — can't be eaten under Jewish dietary laws.
A woman who saw the mistake over the weekend at the Balducci's store on 14th Street took pictures of the signs and posted them on her blog.
Jennifer Barton, director of marketing, told The Associated Press on Thursday that the signs were changed as soon as the error was noted.
She issued an apology on the company Web site, saying the company would be reviewing its employee training.

Wild Thing's comment.........
Let's look at the huge difference here in how this was handled and how the followers of Islam would have handled it. LOL
If this was done to a Moslem holiday:
call CAIR and whine and complain
make JIahd signs and picket the place with signs saying they will behead the place and all the employees
burn the American Flag, Israeli Flag, and images of Bush
.

....Thank you SSgt Steve for sending me this article
Posted by Wild Thing at 12:45 AM | Comments (13)
---
NBC Refuses to Air Ads Thanking Troops
And another one of their ads
Group Says NBC Refuses to Air Ads Thanking Troops Over Holidays
WASHINGTON — NBC has nixed holiday advertisements meant to thank troops for serving overseas in opposition to the inclusion of a non-profit's Web address.
The ads, paid for by the non-profit Freedom's Watch, are a simple thank you, the group says, with people shown paying gratitude to members of the military and the final frame showing the group's Web address, www.freedomswatch.org.
Click here and here to view the ads that NBC won't air.
NBC is refusing to air the ads as long as the address is included, according to an e-mail exchange between NBC and the group, which Freedom's Watch provided to FOX News.
"Per my previous email, the www.freedomswatch.org website will have to be redacted from the commercials for approval. This comes from Alan Wurtzel and Rick Cotton," according to one of the notes.
Wurtzel is president of research at NBC. Rick Cotton is general counsel for NBC Universal.
Speaking with FOX on Friday, Wurtzel said NBC has no problem with the content of the ad, specificallythe well-wishes to troops.
However, he said, the link to the website violates their policy on controversial issue advertising because it encourages political action and other activities. He said the policy is applied consistently across the board and this group was not targeted in any way.
Wurtzel also expressed general concerns that NBC has about people with "deep pockets" being able to buy up a great deal of advertising and affect public perception on any issue, solely because they have the money to do it.
Freedom's Watch President and CEO Bradley Blakeman told FOX on Friday that this is not the first time NBC has turned down his group's ads and believes it has a specific objection to his group's support for the War on Terror.
"NBC asked us to re-vamp our Web site. They wanted to censor us, and we said, 'No we're not going to be censored,'" Blakeman said, noting that the organization's Web site points to more than 20 other non-profit Web sites where readers can thank and support troops.
NBC also objected to using images including military uniforms and vehicles and asked for proof of government approval for the group's use of the images in its ads.
Freedom's Watch says it has never been questioned on that before and paid for the rights to use the images from an independent licensing company.
E-mails provided to FOX show that NBC also might have objected to the ads on its in-house issue advertising policy.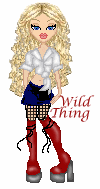 Wild Thing's comment........
"Wurtzel also expressed general concerns that NBC has about people with "deep pockets" being able to buy up a great deal of advertising and affect public perception on any issue, solely because they have the money to do it."
Excuse me???? Private citizens engaging in the free market to express gratitude to the folks who keep us safe and free
What an arrogant, ignorant idiot!!
LOL and then they wonder why this is happening.......
"December 6, 2007 -- NBC boss Jeff Zucker is expected to make big cuts on the newsgathering and operational side of the company's news division, including eliminating an entire level of MSNBC's management team, in a bid to save between $20 million and $40 million....."
Posted by Wild Thing at 12:44 AM | Comments (19)
---
Court Allows Group To Picket Soldiers' Funerals

Court Allows Group To Picket Soldiers' Funerals
A federal appeals court Thursday sided with a Kansas woman who believes that God's hatred of homosexuality requires her to picket funerals for American soldiers holding signs that read "Thank God for Dead Soldiers" and "God Blew Up the Troops."
Shirley Phelps-Roper is part of a Topeka, Kan. church that contends God is punishing the United States for permitting homosexuality by killing soldiers. In response to a August 2005 protest by Phelps-Roper and other members of her church at the funeral of Army Spc. Edward Lee Myers in St. Joseph, Mo., the Missouri legislature passed a par of laws that prohibited picketing near a funeral location or procession.
Thursday, a three-judge panel of the Eighth Circuit granted Phelps-Roper the injunction, pending a full hearing on the merits of her claim. Typically, an injunction is granted if the petitioner can prove she is likely to prevail on her lawsuit. I
n this case, the panel found that Missouri's law was likely unconstitutional because "any interest the state has in protecting funeral mourners from unwanted speech is outweighed by the First Amendment right to free speech."
The matter will now return to the federal trial court in Kansas City for a full hearing on the merits of Phelps-Roper's suit. In the meantime, she and members of her church can resume picketing military funerals.
As an aside, a visit to the church's website reveals that the church doesn't simply show up funerals. Upcoming targets include Billy Joel (and not for continuing to release greatest hits packages), Ozzy Osbourne, R. Kelly, Mannheim Steamroller(!) and, for some unspecified reason, the University of Kansas basketball game against Ohio University.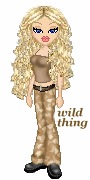 Wild Thing's comment........
The funerals are not a public forum and no one is allowed to disturb the private reflections of mourners. You don't have a right to push in your nose where you are not wanted.
Thank God for the Patriot Guard!!
So you are an anti-american left-wing fascist pig faced Nazi you have the right to free speech. However, if you are a real American and want to tell the left where to go you have NO right to free speech and anything you say will be considered hate speech or some other kind of against the left-wing fascist anti-American law. Besides this is NO Church it is a group of slime and scum people.

Posted by Wild Thing at 12:40 AM | Comments (15)
---
December 07, 2007
We Will Never Forget Pearl Harbor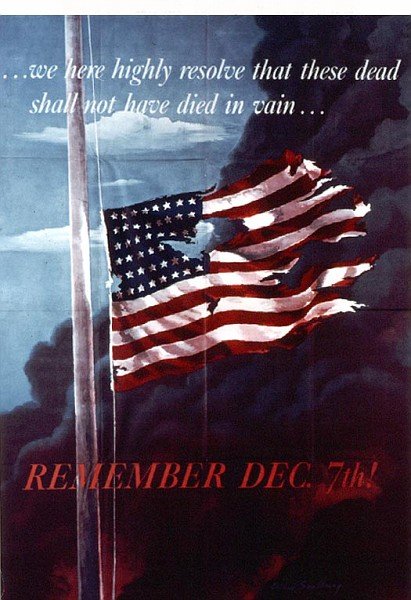 December 7,1941

"A date which will live in infamy."

Honoring our veterans, praying

for the men and women

in Armed Forces currently defending

our freedoms at home and abroad.
Due to the site being down I am late on this, but I wanted very much to post about Pearl Harbor.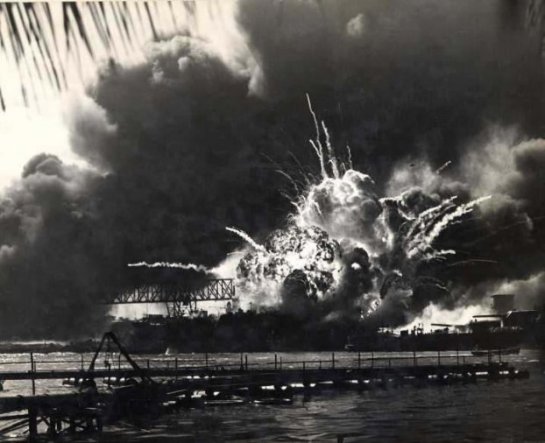 On Sunday, December 7th, 1941 the Japanese launched a surprise attack against the U.S. Forces stationed at Pearl Harbor, Hawaii . By planning his attack on a Sunday, the Japanese commander Admiral Nagumo, hoped to catch the entire fleet in port. As luck would have it, the Aircraft Carriers and one of the Battleships were not in port. (The USS Enterprise was returning from Wake Island , where it had just delivered some aircraft. The USS Lexington was ferrying aircraft to Midway, and the USS Saratoga and USS Colorado were undergoing repairs in the United States).
In spite of the latest intelligence reports about the missing aircraft carriers (his most important targets), Admiral Nagumo decided to continue the attack with his force of six carriers and 423 aircraft. At a range of 230 miles north of Oahu, he launched the first wave of a two-wave attack.
Beginning at 0600 hours his first wave consisted of 183 fighters and torpedo bombers which struck at the fleet in Pearl Harbor and the airfields in Hickam, Kaneohe and Ewa. The second strike, launched at 0715 hours, consisted of 167 aircraft, which again struck at the same targets. At 0753 hours the first wave consisting of 40 Nakajima B5N2 "Kate" torpedo bombers, 51 Aichi D3A1 "Val" dive bombers, 50 high altitude bombers and 43 Zeros struck airfields and Pearl Harbor.
Within the next hour, the second wave arrived and continued the attack.
Posted by Wild Thing at 10:47 PM | Comments (12)
---
Firefighter Stabbed -"don't want any gringo here"

Boston firefighter stabbed
The Boston Herald

BOSTON
A Boston firefighter is mending from what could have been deadly stab wounds he suffered early yesterday morning when he was allegedly jumped in East Boston while off duty by a group of Hispanic males who told him they "don't want any gringo here."
Though police are not classifying the incident as racially fueled, the Boston Police Department's Community Disorders Unit is investigating. The 32-year-old jake, whose name officials were not releasing, is white.
Ironically, the firefighter's life was likely saved because he sought refuge from his alleged assailants at Engine 5 on Saratoga Street - the station house he's assigned to.
"Fortunately, those firefighters were not out on a call," said Boston Fire Department spokesman Steve MacDonald.
MacDonald said the firefighter had gone to Chivas Restaurant in Day Square to grab takeout when "six guys started exchanging words with him. He indicated he was just there to get a sandwich and that he was a firefighter. They pushed him."
Hoping to avoid a confrontation, MacDonald said the firefighter got into his car and headed for his station for safety's sake, but the pack followed him on foot. It was shortly before 2:45 a.m.
"As soon as he got out of his car, six guys jumped him and started kicking and punching him," MacDonald said. "He felt two sharp pains in his chest and knew he had been stabbed."
The firefighter summoned the help of fellow jakes by ringing the station doorbell and his alleged attackers fled. MacDonald said his injuries do not appear to be life-threatening.
"He's more upset about the fact that he's going to miss several shifts," MacDonald said.
Police found no suspects in the area, but urge anyone with information to call 1-800-494-TIPS.

Wild Thing's comment........
"Though police are not classifying the incident as racially fueled."
Then what, exactly was it?
The 32-year-old jake, whose name officials were not releasing, is white.
What's a "jake"?
Jake, a slang term for a Firemen from wikipedia
Where is Don Corleone when you really need him!!
Police found no suspects in the area...
Somehow I'm not surprised. If, however, the 'hate' crime has been the other way around (several 'white' criminals who stabbed one 'hispanic' man), the police would be moving heaven and earth to find the guilty 'suspects'.
Posted by Wild Thing at 12:47 PM | Comments (11)
---
Santa Claus Fired in Auzzie Land For Saying HO-HO-HO-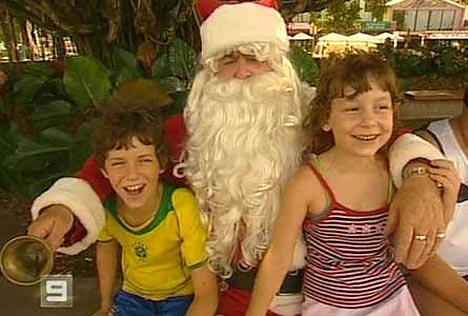 Not laughing now: John Oakes, pictured here as Santa, claims he has been fired for saying 'ho ho ho' - which is offensive to women
Ho-ho-ho is a no-no for store's Santa Claus - because it is 'offensive to women'
A shop has sacked its Santa Claus for saying Ho-ho-ho.

John Oakes, 70, got his marching orders after the store decreed that women might be offended because 'ho' is American slang for a whore.
Instead, he was supposed to say Ha-ha-ha.
"They're are trying to kill the spirit of Christmas," said Mr Oakes, who has been a Santa for ten years.
He was also found guilty of singing Jingle Bells at the Myer department store in Cairns, Northern Australia.
He said: "The manager told me my services were no longer required.
"When I asked her why, she replied, 'You said Ho-ho-ho and that's not appropriate'.
"Not appropriate? How long has Santa been calling Hohoho, for goodness sake?
"She also said I wasn't supposed to sing."
A spokesman for the store insisted the elderly Santa was dismissed because of 'his attitude' and not for his Ho-hohoing.
"Our Santas are not banned from using the term," he insisted.
Mr Oakes, who is looking for a new job as Santa, says he is prepared to sing, shout Ho or Ha.
But he draws the line at clambering down chimneys.


Wild Thing's comment........
STUPID STUPID STUPID
It shouldn't be offensive to any woman if you ask me. If a woman is offended by a Santa saying ho..ho..ho.. She needs to first see a mental health professional and then get a life.
This man will be the first known victim of Ho Ho Ho rules. Good grief, I don't know. I wonder if they are allowed to call the female dogs bitches? Saying "Ha Ha Ha" would probably offend the local clown union or some other group standing in line to become a victim.
What is next will "I'm Dreaming of a White Christmas" gets banned as racist?
The liberal political correctness disease causes real damage to real people. Why won't people wake up and put a stop to this madness?
I know one thing the next time anyone tries to tell me how something should be said with keeping political correctness in mind they will be told off big time.
I am so sick of these 'politically correct' fools dictating how the rest of society is run. I desperately wish people would just start slapping these idiots upside the head when they pop off like that. If they are so easily offended at the least little thing, why haven't we offended them senseless yet?
We are way overdue for the PC pendulum to swing the other direction. We need an Offensiveness Surge. Let's offend the daylights out of them. No doubt there are more of us non-PC thick-skinned types than there are of these whiners.
Since we are all very well versed in all the stupid little things that set them off, offending them at every turn should be a very easy mission to accomplish. Keep these thin-skinned 'touchy-feely' idiots so busy being offended at every little thing, everywhere they go that they can't leave the house.
Let's purge all these hyper-sensitive 'tender-hearted' cry-baby whiners from our society all at once. Just think how much fun it will be to make these fools turn blue in the face and wet themselves at the slightest thing.
Posted by Wild Thing at 11:55 AM | Comments (11)
---
Site down here and other Blogs sites as well ~ OK Now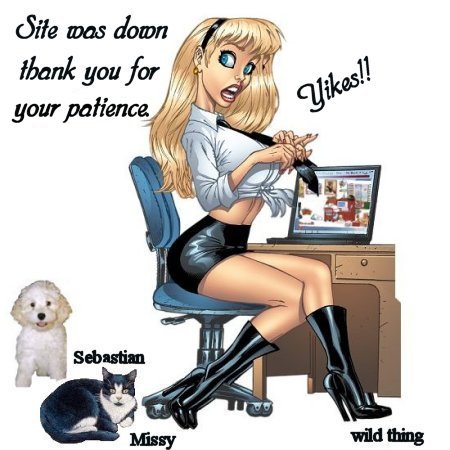 Yipee site is back up. Hosting Matters was wonderful and managed to get it back up.
I only lost the postings of everything done for yesterday on the 6th, so I reposted the posts. I also put yesterdays date on the ones for the 6th. Just to keep the calender straight. hahaha
I hate to miss one day on here. Your comments as well were lost in due to the problem that Hosting Matters had.
Thank you so much all of you for understanding.
((((hug))))
Posted by Wild Thing at 11:47 AM | Comments (11)
---
December 06, 2007
In Country With Our Troops Baghdad

Coalition forces capture weapons and foreign terrorist facilitators, 10 detained
By MULTI-NATIONAL FORCE-IRAQ
Dec 5, 2007
BAGHDAD, Iraq - Coalition forces detained 10 suspected terrorists during operations Wednesday to disrupt al-Qaeda operations in central and northern Iraq.
In Baghdad, Coalition forces captured a wanted individual believed to be involved in terrorist media and propaganda operations. The wanted individual is allegedly associated with foreign terrorist facilitation networks operating in the region and weapons facilitators recently detained by Coalition forces during operations Nov. 17 and 18. Additionally, the ground force discovered a large amount of terrorist propaganda materials on site.
Farther north, Coalition forces captured another wanted individual believed to be involved in weapons facilitation and car-bombing attacks in Tikrit. Reports indicate the suspect is associated with other al-Qaeda in Iraq weapons facilitators operating in the southern belt terrorist network.
During an operation in al-Hadid, the ground force detained a wanted individual involved in al-Qaeda in Iraq media and propaganda operations. The suspect is allegedly associated with several al-Qaeda in Iraq members recently detained or killed by Coalition forces, to include the terrorist media cell leader for the Diyala province who was killed during an operation Dec. 4.
The other operations in Samarra and Mosul, Coalition forces detained seven suspected terrorists while targeting al-Qaeda in Iraq associates involved in improvised explosive device attacks and foreign terrorist facilitation.
"Our operations are steadily chipping away at the al-Qaeda in Iraq networks," said Maj. Winfield Danielson, MNF-I spokesman. "We will continue to pressure these terrorists who conduct brutal attacks on the Iraqi people until al-Qaeda cannot recover."
Posted by Wild Thing at 12:55 AM | Comments (1)
---
Global Warming Vote on Snowy Day in Washington ~ LOL

Senate committee debates expensive climate change bill as two inches of snow blanket D.C.
Sen. Inhofe Talks Global Warming Bill in Senate 12/5/2007

Nothing inspires taking on the "planetary emergency" of global warming like the first snow of the winter in Washington, D.C.
As two inches of snow accumulated outside the U.S. Capitol, the Senate's Environment and Public Works (EPW) Committee debated "historic" global warming legislation sponsored by Sens. John Warner (R.-Va.) and Joe Lieberman (I.-Conn.).
"We look around right now and see the snow on the trees – standing out here and say 'Where is global warming when you need it?'" Sen. James Inhofe (R.-Okla.) said to the Business & Media Institute.
The pending vote is seen as historic because "the Senate would impose for the first time a cap on greenhouse gas emissions."
According to a November 11 Washington Times editorial, the bill would require companies to scale back emissions, costing Americans $4 trillion to $6 trillion over the next 40 years.
That would work out to $494 a year from every man, woman and child – more than 303 million Americans – a significant burden on the U.S. economy.
Inhofe, the ranking Republican on the EPW Committee, said he was optimistic the bill wouldn't make it into law, despite overwhelming support from committee members.
"We're in there, it's going to be marked up and then passed out right on party lines," Inhofe said. "The thing I think that will kill this will be the same thing that killed the McCain-Lieberman bill two years ago and that is this constitutes – or that bill constituted – a tax increase 10 times greater than the Clinton-Gore tax increase of 1993. Now this is far greater than that, and yet there's really no guaranteed benefits from it."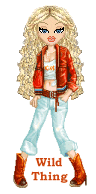 Wild Thing's comment........
"Global warming vote on a snowy day in Washington."
It's almost as if Nature is trying to tell them something.
They have made globull warming into a religion that cannot be questioned. Facts and logic no longer apply.
So, where is the water from all those melting glaciers going, if this article is true? Is someone lying about global warming??????
Sea Levels Aren't Rising After All
IPCC Falsifies Sea Level Data
London Telegraph
The IPCC falsified data showing a sea level rise from 1992-2002 according to Dr. Nils-Axel Morner, former head of the Paleogeophysics and Geodynamics department at Stockholm University in Sweden. In an interview by George Murphy, Morner cites various examples of falsification of evidence claiming sea level rises. "Then, in 2003, the same data set, which in their [IPCC's] publications, in their website, was a straight line - suddenly it changed, and showed a very strong line of uplift, 2.3 mm per year, the same as from the tide gauge. And that didn't look so nice. It looked as though they........
Posted by Wild Thing at 12:47 AM
---
Hoffa Leads Border Rally Protesting Trucking Program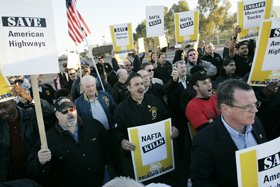 Teamsters union General President Jim Hoffa led a rally at the Otay Mesa border crossing to protest a pilot program that allows long-haul trucking across the U.S.-Mexico border.
Teamsters' Hoffa leads border rally protesting trucking program
Saying he was here to fight for the safety of America's roads, Teamsters union General President Jim Hoffa led a rally Wednesday morning at the Otay Mesa border crossing to protest a pilot program that allows long-haul trucking across the U.S.-Mexico border.
"The big money boys want to have trucks coming through here that are dangerous," Hoffa said over cheers from dozens of Teamsters and the roar from Mexican trucks leaving the U.S. inspection station on Enrico Fermi Drive.
"Wake up America, fight back," Hoffa told supporters.
The pilot project, which has been up and running since September, allows up to 100 pre-approved Mexican carriers to send trucks throughout the United States – beyond the border zone – for a year to test the safety of cross-border trucking.
U.S. carriers also can travel in Mexico for the first time as a step toward opening the border to commercial traffic as required in the 1994 North American Free Trade Agreement.
The Bush Administration favors cross-border trucking and says the safety issues raised by opponents are unfounded.
The program has faced fierce opposition from unions and independent truckers, and a pending transportation bill would cut its funding. The conference bill that would kill the pilot program is expected to win passage in the House and Senate.
But it faces a veto threat from President Bush, who objects to the bill's cost. If the transportation bill were vetoed, Congress could either override the veto with a two-thirds majority vote or send the president another bill.
Teamsters and other opponents say Mexican trucks are older, more polluting and not subject to the same inspection rigors as U.S. carriers. They say Mexican drivers don't have the same licensing requirements and are not tested for drugs.
"The Mexican government has no database that keeps track of these drivers and no drug testing," Hoffa said this morning.
U.S. Department of Transportation spokeswoman Melissa Mazzella-DeLaney, who was at the rally, said union protectionism is the real force behind opposition and that Hoffa does not have the facts to back up his claims of unsafe trucks and drivers.
"To say that these trucks are not inspected is absolutely false," Mazzella-DeLaney said. "They have more requirements than U.S. trucks."
Likewise, she said Mexican drivers are heavily regulated and must undergo regular drug testing.
She pointed to a recent study by the Federal Motor Carrier Safety Administration which found that fewer Mexican drivers fail U.S. inspections than their U.S. counterparts.
A group of Mexican carriers – allowed to drive throughout the U.S. under special permits – had 1.21 percent of their drivers removed from service after failing U.S.-administered roadside inspections between 2003-2006, compared to 7.06 percent of U.S. drivers, according to the study.

Wild Thing's comment........
Strange bedfellows indeed! Sometimes people are brought together that have differences because of a common goal, or something they both believe in. IMO This is one of those times, I am no fan of Hoffa etc. but in this case, I am glad he and his teamsters are doing this. Will it make a difference? Lord knows, but at least they have once again taken a stand on this and their voices have been raised.
There are so many reasons why this Mexican trucking thing is a very bad idea. When we have our own leaders lie to us, have talks behind closed doors etc. as they have done on the Amnesty wish of theirs.....I say do they believe we are also stupid to believe a person from Mexico telling us how careful they are with THEIR drivers???? I say hell no!
Posted by Wild Thing at 12:45 AM
---
Martina McBride - The Christmas Song
Posted by Wild Thing at 12:40 AM | Comments (4)
---
December 05, 2007
Bay Area Lawyers To Represent Immigrants For Free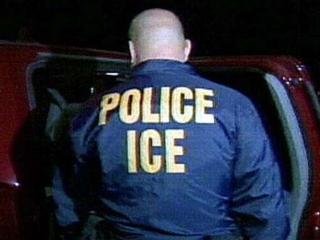 Powerful Bay Area Lawyers Represent Immigrants For Free
SAN JOSE, Calif
Dozens of attorneys from some of the nation's most powerful law firms have united to create a task force that will come to the aid of undocumented immigrants, NBC11's Damian Trujillo reported Monday.
The 60 attorneys from 14 law firms have said they will face the government head-on -- challenging the legality of Immigration and Customs Enforcement (ICE) raids.
60 Attorneys From Bay Area Firms Offer Free Help
The list of law firms includes Dechert LLP, Wilson Sonsini, Skadden-Arps and Orrick, Herrington & Suttcliffe, according to Trujillo. The firms count Yahoo, Hewlett -Packard, Sun Microsystems and many other Fortune 500 companies among their clients.
The legal plan called for the lawyers to vigorously defend the constitutional rights of all people, including undocumented immigrants, Trujillo said.
Andrew Thomases said Dechert LLP, which represents Yahoo, and the other law firms would represent undocumented immigrants for free.
Andrew Thomases said Dechert LLP, which represents Yahoo, and the other law firms would represent undocumented immigrants for free.
"We do have the resources to help all our clients," Thomases said. "All individuals have constitutional rights, and we want to make sure the rights are not violated, and the government is not violating the Fourth or Fifth Amendment when doing searches and seizures."
Thomases said lawyers would specifically tackle violations such as entering an apartment without a warrant or pushing an immigrant to answer questions when he refuses to talk.
ICE officials did not respond on camera to the story, Trujillo said.
A spokesperson did tell the reporter that "agents follow the law on all arrests."
In a statement ICE said:
"As a country, we welcome law-abiding immigrants, but those who violate our laws and commit crimes against our
citizens should understand that ICE is going to use all of its tools to find you and send you home."

Wild Thing's comment........
Pro-bono, my a$$.
Somebody's paying for this representation, but my guess is it's some of their other big clients. Industries such as wineries (Nancy Pelosi owns a vineyard), agricultural companies like Tyson foods, etc.
The left (Democrats) is well financed in its efforts to destroy this country. Power is the name of the game and the destruction of the Constitution is the means.
The legal plan called for the lawyers to vigorously defend the constitutional rights of all people, including undocumented immigrants, Trujillo said."
They have no constitutional rights, being illegal aliens. We need tougher judges to throw each and every case out before these "lawyers" even open their mouths.
Pelosi's illegal alien employees
And this at Hot Air
http://hotair.com/archives/2006/11/14/video-report-pelosi-hired-illegal-immigrants-for-napa-valley-vineyard/
Posted by Wild Thing at 12:55 AM | Comments (17)
---
Global Wrming Shakedown Begins
Rich countries must pay up to help poor countries adapt to climate change
oxfm ....for complete article
Current payments an 'insult' to developing countries says Oxfam
Rich countries have paid only $67m into a UN fund to help the world's poorest countries adapt to climate change which is less than what Americans spend on suntan lotion each month, according to a new report published today by international agency Oxfam.
"This figure represents quite an insult, to be frank, given that the least developed countries will need at least $1-2 billion to meet just their most urgent adaptation needs," said report author Charlotte Sterrett. Oxfam calls on rich countries gathering in Bali for the 13th UN conference on climate change to honour their promises and increase their commitments to pay adaptation costs.
Bali needs to tackle both cause and effect equally. Even if the world stopped polluting today, the worsening impacts of climate change will be with us for 30 years or more. That's why it is so vital that rich countries help developing countries to cope now. This would also signal their genuine intent to tackle the problem," she said.
"Oxfam wants to see negotiators in Bali set a plan for identifying new finance-raising mechanisms, so that vulnerable communities in developing countries will have the resources and support they need to plan for and protect themselves from the worst impacts of climate change. This is not about aid, it is about the world's biggest and richest polluters covering the costs forced upon those who are most vulnerable," she said.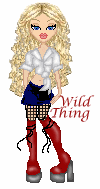 Wild Thing's comment..........
The looters are gathering at the gates.
What a bunch of BS! I only put some snipets of the article here, it is ticking me off how gready and stupid this whole thing is. You all are so right it is ALL about MONEY and they want USA dollars big time. CHA. CHING. Gimme yer dough. As a rule, money sent to aid third world countries ends up in numbered Swiss bank accounts.
GRRRRRRR
I say ....GO POUND SAND!
Posted by Wild Thing at 12:47 AM | Comments (8)
---
Don't Let The Government Tell You What To Eat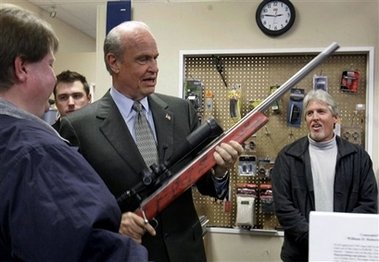 Republican Presidential hopeful, former Sen. Fred Thompson, R-Tenn., talks to supporters at Wade's Southern Cooking Tuesday, Dec. 4, 2007. in Spartanburg, S.C. (AP Photo/Mary Ann Chastain)


Thompson: Don't let the government tell you what to eat
CNN
SPARTANBURG, South Carolina
Fred Thompson wants the government to keep its hands off your dinner plate.
That's what he told a questioner Tuesday in South Carolina, anyway.
Standing about 15 feet away from a mouth-watering steam tray buffet loaded with fried chicken, creamed corn and macaroni and cheese at Wade's Southern Cooking in Spartanburg, Thompson dismissed the idea that preventative care and wellness education should be central features of a government's health care system.
"I'm telling you, I don't think that it's the primary responsibility of the federal government to tell you what to eat," Thompson said to applause when asked if his health care plan included any details on preventative care, a priority for Democratic candidates.
"The fact of the matter is we got an awful lot of knowledge," said the former Tennesse senator. "Sometimes we don't have a whole lot of will power, and I don't know of any government program that's going to instill that."
Thompson, ever a fan of small government, said healthy living should be the responsibilities of families first.
"We shouldn't be looking at the federal government in Washington first and working our way down, it ought to be just the other way around. With that, or whether you're talking about education, there's some things the federal government can't do," said Thompson.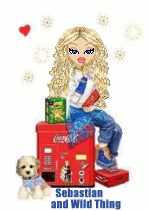 Wild Thing's comment.........
I will alwys like to hear don't let the government be a nanny in my life. oh yessss
I love the idea of the govt staying out of my tummy. I am sick of them telling me what is healthy & what is not. Unless its to warn us of a bad product I wish they would stay out of my diet.
Posted by Wild Thing at 12:45 AM | Comments (8)
---
Soldiers Overcome Afghanistan Terrain Challenges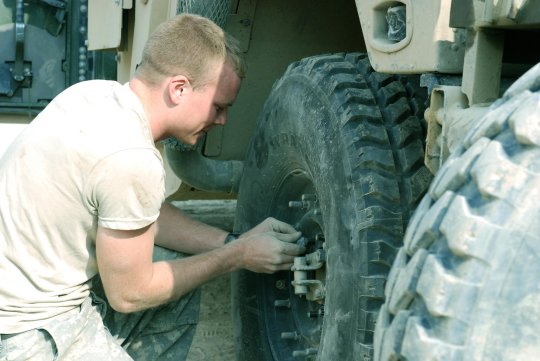 Army Spc. Joel M. Ogden from Buffalo, N.Y., replaces a flat tire on a Humvee in the Spera district of Afghanistan's Khowst province after a drive through a wadi. Photo by Staff Sgt. Luis P. Valdespino Jr., USMC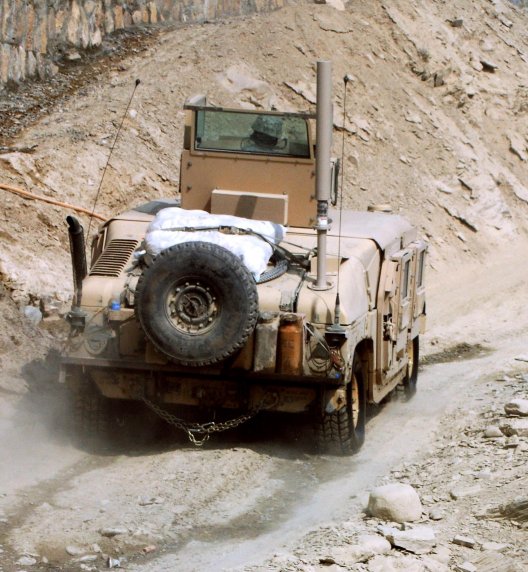 U.S. Army 82nd Airborne Division soldiers drive a Humvee up a hill to the Spera district center in Afghanistan's Khowst province.
A Humvee belonging to 82nd Airborne Division soldiers sits in a wadi after a tire fell off on return from a recent mission in Afghanistan's Khowst province. Photo by Staff Sgt. Luis P. Valdespino Jr., USMC
Soldiers Overcome Afghanistan Terrain Challenges
Staff Sgt. Luis P. Valdespino Jr., USMC
KHOWST PROVINCE, Afghanistan
Dept. of Defense
Dec. 4, 2007
Mentoring Afghan national security forces puts coalition soldiers everywhere in Afghanistan, which means a lot of wear and tear on their vehicles. But that's not stopping them.
Soldiers recognize that the dirt and rocky roads, mountain sides and random paths are hard on even the toughest of all-terrain vehicles, so the troops handle mechanical breakdowns in stride.
During a recent morning mission in western Khowst, soldiers with Anti-tank Platoon 4, Company D, 1st Battalion, 508th Parachute Infantry Regiment, 82nd Airborne Division, drove from Shamal district center to Spera district center, then to Spera village. Along the way, they experienced many challenges brought on by the rough Afghanistan terrain.
The soldiers had a four-vehicle convoy and experienced mechanical difficulties early on. They drove primarily through a wadi, but traversed up and down several hills as well. At their first stop, the Spera district center, soldiers had to change a flat tire on one Humvee. They also decided to tow one of the Humvees because a front left wheel had become wobbly.
"It's really difficult to maintain the vehicles in this terrain," said the AT-4 platoon sergeant, Sgt. 1st Class William J. Holman, from Flora, Ill. "We do what we can. But it's a big heartache lots of times."
After their business at the Spera district center, AT-4 soldiers followed Afghan National Police by vehicle convoy to Spera village to assist in searching for Taliban and other enemy fighters. This trip was also through a wadi. The roads at Spera village were too narrow for the towing and towed Humvee. They parked just below the village, from where soldiers stood guard.
The other two Humvees were positioned in the village to provide additional security. Several soldiers and Afghan police were dismounted throughout the village to provide more protection as needed. The platoon commander, Army 2nd Lt. Marc D. Laighton, from Erda, Utah, assisted Spera district police in searching through random compounds.
Once the searches were finished, AT-4 had to decide on the return route. Holman and Laighton decided to drive through the wadi because it might be a shorter trip than the road. Unfortunately, a few miles into the drive, the wobbly wheel on the towed Humvee fell off. "This is the second time we've had a wheel fall off (in a wadi)," Holman said.
Holman and a few soldiers climbed a nearby mountain to ensure the area was secure. The Humvee driver, Army Sgt. Ryan A. Siddall, removed the tire from under the vehicle to determine the cause of the breakdown. Once he determined additional maintenance assistance would be needed, a message was sent to the company headquarters, from where a mechanic and parts could be sent.
It would be several hours before maintenance assistance could be sent, so the soldiers made due. They created a secure perimeter, kept themselves warm, and made use of night vision goggles to remain on the lookout for possible attacks. The soldiers rotated shifts hourly as lookouts in the gunner turrets to remain alert.
Night fell by the time help arrived, but the soldiers went right to work. Army Sgt. David L. Wight, from Joplin, Mo., was the mechanic sent over from AT-3 at Camp Clark. Wight worked from about 11 p.m. to 1:30 a.m. before realizing another trip would have to be made. This time AT-4 split up, with two vehicles making their way to Camp Clark for picking up a gear box and the other two remaining at the site of the break-down.
After returning in the morning, Wight spent another hour making final repairs. Like the other soldiers, he took it in stride. "It wasn't too bad," Wight said. "It's all easy."
At about 9:30 a.m., all of AT-4 had returned to the Shamal district center, their current home in Afghanistan, just in time to prepare for a visit from their battalion commander and stand by for their next mission.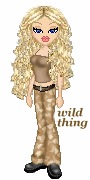 Wild Thing's comment.........
Adapt, improvise, and succeed. BTW, there's something funny about the phrase "the wheel fell off in a wadi" if you say it out loud. Okay; too much coffee for me. hahahaha
Love our troops!!

Posted by Wild Thing at 12:44 AM | Comments (8)
---
Churchill On Bilboards In Serbia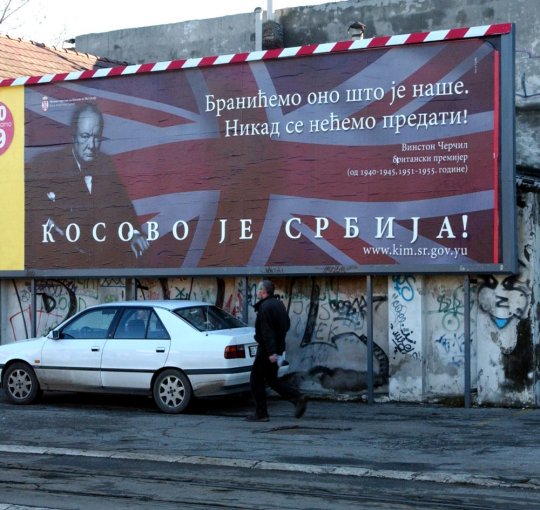 "We will defend what is ours We shall never surrender" -Kosovo Is Serbia-
Oficial Serbian Gov. bilboard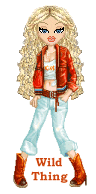 Wild Thing's comment........
A good remider that the Serbs were with Churchill, and us, and against Hitler. I thought this billboard interesting.
Posted by Wild Thing at 12:40 AM | Comments (10)
---
December 04, 2007
Iran Wants World Islamic Court For War Crimes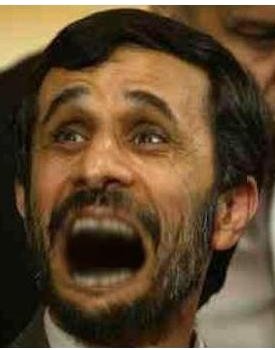 TEHRAN
Dec 4
Iranian President Mahmoud Ahmadinejad, who accuses the West of monopolising power in world bodies, proposed on Tuesday setting up an international Islamic court to try war criminals and other human rights violators.
The president gave few details about his proposal, made at a meeting of judiciary chiefs from Islamic countries. But he repeated his assertions that bodies like the U.N. Security Council were being manipulated by the West.
"Today it is necessary to create an international Islamic court for pursuing and following international criminals, those who violates the rights of nations, war criminals and governments ..." Ahmadinejad said in a televised speech.
The international community already has two courts, one to deal with criminals and another that handles disputes between states. Both are based in The Hague.
The International Criminal Court was set up in 1998 to try cases such as war crimes. The International Court of Justice was established in 1946 to resolve disputes between countries and is the highest legal authority of the United Nations.
"Some international organizations, specially the Security Council, have not been formed based on justice. The way this council is governed is a symbol of injustice with global effects," the Iranian president said.
"In this council, some members with special rights are the complainant, the prosecutor and the judge all at the same time ... They enjoy complete immunity," he said.
Ahmadinejad, whose country implements Islamic law or sharia, has accused the United States and its allies, like Britain, of abusing their power after World War Two in imposing a world order that ignores the rights of others.
.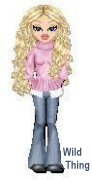 Wild Thing's comment........
Sheesh this guy is so nuts! Dangerous but also nuts. War crimes? He can start with all the killings of his death cult don't you think so, that should keep him busy into the year 5010 at least. And hey Ahmadinejad,you freak, look in the mirror at yourself and the crimes you have committed!!!

Posted by Wild Thing at 12:55 AM | Comments (12)
---
Dana Perino 1, Helen Thomas 0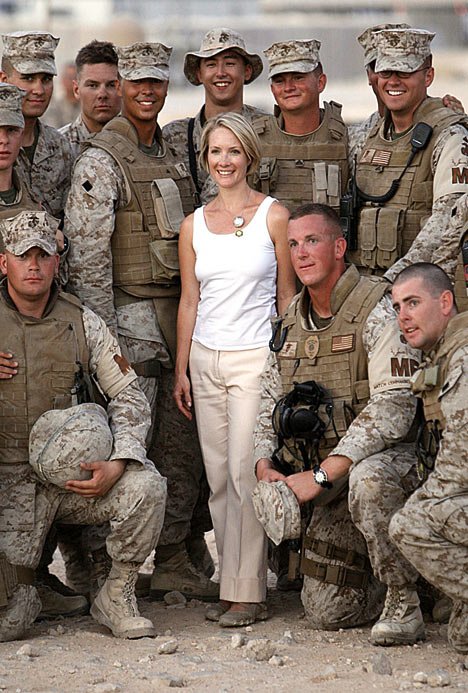 Dana Perino, Helen Thomas Spar Over Troops, Iraqis 'Killed'
HELEN THOMAS: Does the President want no troops out from Iraq on his watch? I'm talking about all the troops.
MS. PERINO: Well, 5,700 troops will be home by the end of the year, so that is some troops coming home. The President said that troop levels are going to be made by commanders on the ground, and that we're going to have to talk about –
THOMAS: Why should it be? Why can't the American people have a say?
MS. PERINO: — return on success. The American people have had a say. They elected a President who is their Commander-in-Chief and is making decisions based on what his commanders on the ground are telling him.
THOMAS: And you think that was the vote of the American people?
MS. PERINO: They elected a Commander-in-Chief, and the President is bringing home 5,700 troops, based on the recommendations of his commanders on the ground and based on return on success. Hopefully in the future we can bring home more, but it's going to depend on what General Petraeus reports and remember he will come back in March.
THOMAS: Why should we depend on him?
MS. PERINO: Because he is the commander on the ground, Helen. He's the one who is making sure that the situation is moving –
THOMAS: You mean how many more people we kill?
MS. PERINO: Helen, I find it really unfortunate that you use your front row position, bestowed upon you by your colleagues, to make such statements. This is a — it is an honor and a privilege to be in the briefing room, and to suggest that we, at the United States, are killing innocent people is just absurd and very offensive.
THOMAS: Do you know how many we have since the start of this war?
MS. PERINO: How many — we are going after the enemy, Helen. To the extent that any innocent Iraqis have been killed, we have expressed regret for it.
Q Oh, regret. It doesn't bring back a life.
MS. PERINO: Helen, we are in a war zone, and our military works extremely hard to make sure that everyone has the opportunity for liberty and freedom and democracy, and that is exactly what they are doing.
I'm going to move on.
There is a video of it HERE. thnk you to Ian Schwartz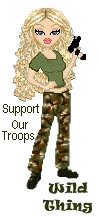 Wild Thing's comment........
Helen might as well march into the room with a Hamas flag. Being in that room is not a Constitutional right - it's a Presidentially-granted privilege. Helen's privileges should be revoked! She should have been banned years ago. For the life of me, I don't understand why the Administration tolerates these hateful bastards in the briefing room. Might as well bring in "reporters" from al Jazeera, Pravda and the Daily Worker. It's absurd. They should be forcefully thrown out of the room.
Posted by Wild Thing at 12:47 AM | Comments (12)
---
Quanell X and New Black Panther Party Confront Joe Horn Supporters
Quanell X and the New Black Panther Party Confronted by Joe Horn Supporters
Pasadena, TX
Joe Horn is 61 year old , he heard some noises next door on Thursday afternoon. He was watching a neighbor's home while they were away. With a quick look out the window he saw a burglary in process.
He diled 911 and the dispatcher told him to sit tight, the police were on the way.
He watched two guys crawl out of a back window. First he sees him crawl in. He calls the cops and they say, they're on their way, they're on their way. Well, the people are inside and he's on the phone saying, okay, guys, where are they? Come on, where are they? "They're on their way, sir." He sees them start getting out of the house and he says, "They've got a bag of stuff from my friend's house. I'm not going to let them get away with it. I've got a gun." And the 911 operator says, "Please, sir, don't do that, don't go out and do it, you'll get yourself killed." And he said, "I'm not going to get killed; I'll kill them." Well, that's exactly what he did.
Instead Horn grabbed a 12 gauge shotgun went outside and as the two Hispanic legal immigrants - Miguel Antonio DeJesus, 38, and Diego Ortiz, 30 - were leaving, Horn shot them three times in the chest from a distance of 15 feet.
The call to 911.
Quanell X (Farrkan groupie, criminal and past druggie) and his new Black Panthers ....racists EVERY ONE OF THEM, came to town in Houston to Joe Horn's neighborhood and they tried to hold a press conference, but some of the good people in Houston didn't take too kindly to that.
The Horn supporters, many of whom appeared to come from outside the neighborhood, crowded around Quanell X and his group, revving motorcycles, hoisting signs in support of Horn and chanting "U-S-A! U-S-A!"
"The neighborhood does not want that man here. They don't want him here. He's not welcome in this neighborhood. They don't want him," Blowout, a pro- Horn protester, said.
"We have a right to bear arms, and we're not afraid to use it. So criminals in Texas, watch out!" protester Jenni Foster said.
Here is a sample of past quote from Quanell X : " If Louis Farrakhan is ever harmed, black people would kill every white in sight: "Blood will flow in America like a mighty river."
.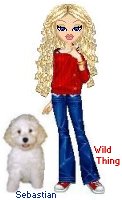 Wild Thing's comment........
New Black Panthers? I didn't care for the old ones.
I LOVE Texas and God bless Texans! I m proud to be an ex-Texan! I lived there for 5 years and loved it. Like the saying goes...."Don't mess with Texas!"
I hope that more people begin to do this whenever these race-baiters, along with Jesse and Al and all the local NAACP race-baiters show up to defend another thug and criminals like the two that Horn shot.
Posted by Wild Thing at 12:45 AM | Comments (12)
---
December 03, 2007
Hillary The Witch ~ 'Kosovo Bush's Fault'~ What the heck?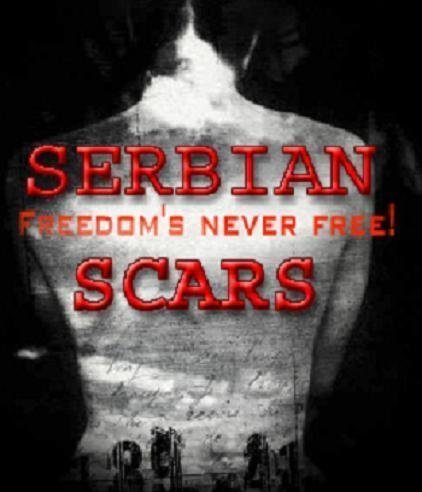 ( New movie starring Michael Madsen, should be released in the next couple of months called "Serbian Scars". The Serbs are the good guys and an Albanian terrorist is the bad guy. It was filmed in Belgrade and Chicago. Then, word has it that there is another film being shot next year about the WWII rescue of over 500 American soldiers from behind German lines by Serbs. Robin Williams is supposed to play General Draza Mihailovic.)
.
Statement of Senator Hillary Rodham Clinton on Future Status of Kosovo
clinton.senate.gov
On December 10, the US-EU-Russian troika seeking a mutually acceptable settlement of the future status of Kosovo will make its report to the United Nations and to the world.
Given the current position of the Russian government, it is unlikely that any agreement will be reached. If this is the case, I believe that further delay would be highly inadvisable.
This process, which started far too late thanks to the neglect of the Bush Administration in its first term, has run its course. With Russia threatening to veto any arrangement submitted to the U.N. Security Council, we must be prepared to strongly support the will of the majority of the people of Kosovo. If the government in Pristina decides for independence, I would strongly support prompt U.S. recognition, and I would urge the European Union to do the same. I also congratulate the people of Kosovo on the orderly, peaceful election they have just completed.
In supporting the independence of Kosovo, I want to stress the high importance that I attach to full protection of the rights of all minorities in Kosovo, especially the Serbs. This is an absolute necessity as Kosovo goes forward.
I am also concerned about the deterioration of the situation in Bosnia. Twelve years after the Dayton Agreement ended that war, a combination of American neglect, European Union weakness, and Russian and Serbian obstructionism threatens the stability and future of Bosnia. I urge the Administration to pay more attention to this issue, so that it does not once again become a major threat to European stability, especially at the same time as the Kosovo situation approaches a historic juncture.

Wild Thing's comment........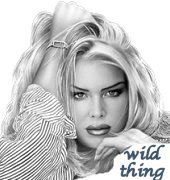 I have posted about this meeting coming up a few days ago. Now we have a statement seen above, from the wicked witch, HIllary.
This woman is a glittering jewel of colossal ignorance. Were it not for Pelosi and Boxer, Hillary would be a most sterling example of the term "Bimbo". Without Bill, she is nothing. And boy, when you've got to rely on him for your intelligence, you're really desparate.
If she follows Bill's footsteps she will exaggerate the atrocities and then bomb a bunch of civilians and maybe the Chinese Embassy.
So, this scheming witch believes handing the Jihadists a terror state from Serbian lands is a good thing as is forcing the Christian Serbs in Bosnia to remain subject to the Muslims and preventing their succession.
Of course the monstrous imperialist Hillary Rodham Izetbegovic Khomeini supports the "independence" of a Kosovo-Albanian rogue state, and the continued existence of the terrorist and subversive entity that is muslim-dominated "Bosnia"! After all, these constitute the centerpiece of the foreign-policy "legacy" of the clinton crime family. And Senator Khomeini gets to blame delays in acheiving "Kosovo independence" on THREE of her chief enemies--Orthodox Christian Serbia and Russia, and George W Bush!
The Hillary monster is a long-time muslim shill, whose campaigns have always been financed by muslim organizations suspected of terrorist ties. Now we find out that she has a very suspicious Saudi female "assistant", who follows her everywhere she goes, and who has no visible means of support. Then we find out that Hillary's "assistant" was her intern (!!!!) in the late 1990s, around the same time as the clintons started celebrating Eid Al-Fitr in the White House. Did BOTH clintons have "intern issues", with Hillary's intern being much more sinister than Monica Lewinsky?
Now we are supposed to have sympathy for Hillary because of that "hostage incident", which comes at a very "convenient" time to revive interest in her tired campaign. But Hillary clinton remains a New World Order megalomaniac and both a muslim and a Chinese communist shill, whom not even liberals should vote for!!!!
May she burn in Hell! Bye Bye Hillary!
Posted by Wild Thing at 12:55 AM | Comments (15)
---
UN Says USA Must Be Part of Climate Change Agreement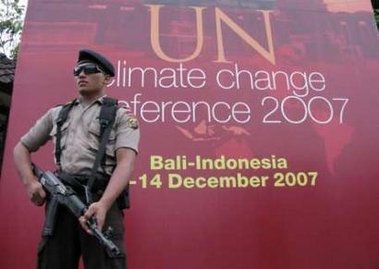 An armed Indonesian policeman stands guard in front of a U.N. Climate Change Conference billboard in Nusa Dua, Bali island December 2, 2007. Delegates from about 190 nations gathered in Bali on Sunday to try to build on a "fragile understanding" that the fight against global warming needs to be expanded to all nations with a deal in 2009. REUTERS/Murdani Usman (INDONESIA)
BALI, Indonesia for complete article
World powers meeting at a UN climate change conference in Indonesia this week won't be able to craft a meaningful plan to address global warming without co-operation from the United States, the top emitter of greenhouse gases, the UN's climate chief said Sunday.
The United States refused to sign the last major international treaty on reducing greenhouse gases, undermining its effectiveness.
Delegates from 190 countries will gather on the resort island of Bali on Monday for one of the largest global warming conferences ever, bringing together about 10,000 people including Hollywood luminaries, former vice-president Al Gore, fishermen and drought-stricken farmers for two weeks of marathon discussions.
World leaders will attempt to launch negotiations that could lead to a replacement for the Kyoto Protocol, which expires in 2012. Among the most contentious issues will be whether emission cuts should be mandatory or voluntary and how to help the world's poorest countries adapt to a warmer climate.
Yvo de Boer, general secretary of the UN Framework Convention on Climate Change, said the role of the United States "would be critical" in the discussions and that delegates must come up with a roadmap that's embraced by Washington.
"To design a long-term response to climate change that does not include the world's largest emitter and the world's largest economy just would not make any sense," he told reporters
.
The United States, which along with Australia refused to sign the Kyoto Protocol, said ahead of the Bali talks that it was eager to launch negotiations, but has been among industrialized countries leading a campaign against mandatory emission cuts.
But now the United States finds itself isolated at the conference, given that Australian Prime Minister-elect Kevin Rudd, whose party swept to power in general elections just one week ago, immediately put signing the Kyoto pact at the top of his international agenda.
President Bush, trying to fend off charges that America is not doing enough, said this week that a final Energy Department report showed American emissions of carbon dioxide, a leading greenhouse gas, declined by 1.5 per cent last year while the U.S. economy grew.
"Energy security and climate change are two of the important challenges of our time. The United States takes these challenges seriously," he said.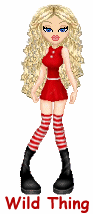 Wild Thing's comment........
I want Bush to give then the single finger salute. Islamonazis want to cut folks heads off and impose Sharia law everywhere and all some can do is wring their hands about climate change.. What a bunch of ninnies!
China, which will become the world's largest emitter of greenhouse gases in 2010, has no requiremnt to reduce emissions until some vague, unspecified period in the future.
They are all flying to Bali, in jet aircraft, which consume fossil fuels, and once there plan to tell us what to do? They should have decided to conduct this meeting through tele-conferencing or TV if they want us to take them seriously even a little. And what are they gonna do if we say no? Sanctions against us. Let me /cry some. Oh noes.
Molon labe, buddy. And by the way, you will NEVER make it meaningful, because it is Bogus Science and it does not MEAN anything.
Posted by Wild Thing at 12:50 AM | Comments (10)
---
Once A Marine, Always A Marine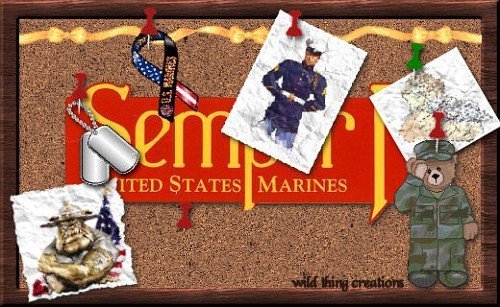 AL QA'IM, Iraq – Cpl. Robert Jordan, the armory's senior custodian for Company L of Task Force 3rd Battalion, 2nd Marine Regiment, Regimental Combat Team 2, stands with the M-249 semi-automatic weapon in the Company L armory at Camp Gannon, Husaybah, Iraq. Nearing his 40th birthday, Jordan craved the opportunity to once again wear the uniform of a United States Marine after leaving the Marine Corps almost 10 years ago.

Once a Marine, Always a Marine
By Cpl. Billy Hall, 2nd Marine Division
AL QA'IM, Iraq (Nov. 29, 2007) -- The phrase, "Once a Marine, always a Marine," implies the title of U. S. Marine lasts a lifetime after serving your country as one of the few and the proud.
For one Marine, the memory of his years in the service was not enough to satisfy his devotion to duty and love for the Marine Corps.
Nearing his 40th birthday, Cpl. Robert Jordan, the armory's senior custodian for Company L of Task Force 3rd Battalion, 2nd Marine Regiment, Regimental Combat Team 2, craved the opportunity to once again wear the uniform of a United States Marine after leaving the Marine Corps 10 years ago.
Jordan graduated from Chester W. Nimitz high school in Irving, Texas, and shortly thereafter stepped on the infamous yellow footprints at Marine Corps Recruit Depot, San Diego, Nov. 27, 1987.
Jordan took on the now non-existent military occupational specialty of dragon gunner and received orders to Marine Corps Barracks, Pearl Harbor, Hawaii. After several years, Jordan was up for voluntary separation due to the downsizing of the Marine Corps.
Longing to work with Marines and weapon systems again, Jordan volunteered to help drill a reserve unit in Shreveport, La., from 1993-1995. He decided working with Marines was not as good as actually being one, so Jordan ended up signing a three-year contract as an active-duty field wireman from 1995-1998.
Jordan, again, left the Marine Corps in 1998 to give civilian life a chance. Five years later, he realized that serving his country is his calling.
"Everyone was meant to do something: cooks, doctors, lawyers" Jordan said. "I believe God created me to be a war fighter."
At the age of 34, Jordan entered a Marine Corps recruiting office with full intentions of re-enlisting, but the recruiter told him that it was not possible.
Heartbroken yet not defeated, the maturing veteran ran into a Coast Guard recruiter who went to his church. The Coast Guard offered Jordan a four-year contract as a gunner's mate. Because of the increased role of the Coast Guard after 9/11 and Jordan's past military experience, he had little trouble joining.
Ironically, the Coast Guard sent Jordan to Marine Special Operations Command at Marine Corps Base Camp Lejeune, N.C., to help train Marines from 2003 to 2007. Working as an instructor for Marines and utilizing his knowledge of weapons, Jordan developed a passion for teaching.
"My students have told me that I have a way of breaking things down, so they can understand," said Jordan. "If it's a Mark-19 or smaller, I can teach you how to shoot it."
Jordan enjoyed his time in the Coast Guard, but when presented with the option of re-enlisting and a promotion to petty officer first class, he had something else in mind.
"Some people asked if it was a mid-life crisis," Jordan said. "It was just devotion to duty and being a Marine at heart."
With the full support of his wife, Jordan took the opportunity to re-enlist as a corporal in the Marine Corps in 2007. He was assigned to Company L, 3rd Bn., 2nd Marines and is proudly working as senior custodian of the armory at Camp Gannon, Husaybah, Iraq.
Jordan continues to look to the future and hopes to one day become a Marine Corps recruiter to help others appreciate the Marine Corps as much as he has.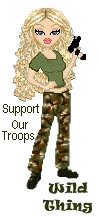 Wild Thing's comment........
I love this story, the way the various things happened to bring him back to the Marines. When things are meant to be thingis like this will happen. I am constantly in awe of what awesome men and women we have defending our country now and our Veterans. We truly are a blessed Nation and I pray more and more people will never let a day go by they do not realize who gave us our freedom and who fights for others to have it as well.
Thank God for the Coast Guard as well, We have an fantastic and dedicated Coast Guard and too little is written about them.
My best wishes to Cpl. Robert Jordan and thank you sir for serving our country.
Posted by Wild Thing at 12:48 AM | Comments (8)
---
Christmas Music For Today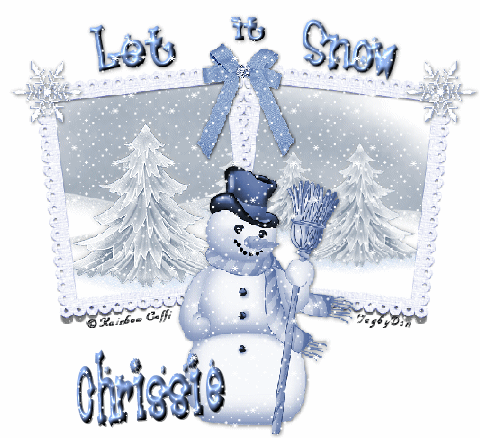 Posted by Wild Thing at 12:47 AM | Comments (15)
---
Five Family Members Deployed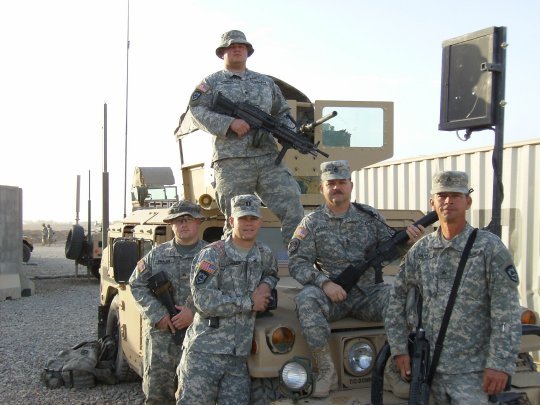 Five members of Cathy Hammack's family are serving in Iraq. Her husband, two sons, brother-in-law and son-in-law all are serving with the 111th Engineer Brigade. They are Sgt. Maj. Keith Hammack, husband (second from right); Capt. Keith Hammack, Jr. , son (second from left); Spc. Casey Hammack, son (top); Sgt. Roy Hammack, brother-in-law(right), and Sgt. Casey Phalen, son-in-law (left).
FRG Coordinator Has Five Family Members Deployed
US Army News
BY Staff Sgt. Jim Greenhill
This West Virginia National Guard family readiness assistant ought to know a thing or two about her job: five members of Cathy Hammack's family are serving in Iraq.
Her husband, two sons, brother-in-law and son-in-law all are serving with the 111th Engineer Brigade. That's Sgt. Maj. Keith Hammack, husband; Capt. Keith Hammack, Jr., son; Spc. Casey Hammack, son; Sgt. Roy Hammack, brother-in-law, and Sgt. Casey Phalen, son-in-law.
"Working with family programs helps me," Mrs. Hammack said. "It's the only thing that keeps me sane. I have a good support network with my real family, my military family and my work family."
She assists Family Readiness Group leaders across the state of West Virginia.
You could say military service is a Hammack family value, but Cathy Hammack also says the family has reaped rewards. "The three oldest are benefiting from that Guard [college] tuition," she said.
She married into the National Guard when she was 17. "It's always been a part of my life, my whole married life," she said. "I've been married three-quarters of my life, so it's always been there."
The multiple deployments weren't an accident. Some of the family volunteered when they heard others were going. "If I want to go, I want to go with dad," Spc. Hammack told his mother. "I'm going to have to go eventually."
The Hammacks use e-mail and Webcams to stay in touch. "The Webcam's nice," Cathy Hammack said. "You can see their faces, and you can see their rooms – and the five boxes of stuff that I sent them that are still unopened."
Her daughter, Christina Phalen, isn't deployed – but she hasn't broken the family tradition. She's a full-time staff sergeant in the Air National Guard.
Military service is a long-standing Hammack tradition. Sgt. Maj. Hammack's father was in the Air Force and National Guard; Cathy Hammack's father was in the Air Force.
"I'm really proud of all of them," she said. "We're just patriotic people. You've got to have a love of country in order to go through this many deployments. I couldn't do this without the support of my military family and my regular family. I couldn't do it without this great support network."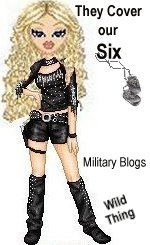 Wild Thing's comment........
A big thank you to Cathy Hammack and her family.
Posted by Wild Thing at 12:45 AM | Comments (12)
---
Stryker Dad Comes Home To A Big Surprise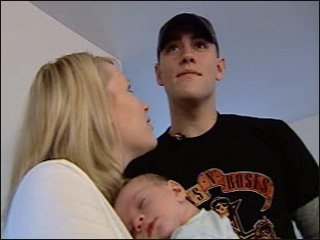 At first she couldn't get the furniture she paid for, but now, thanks to a call to the Problem Solvers, she has a living room full of new furniture and even more.
KOMO 4 News was there as a local military wife got a welcome home surprise for her soldier husband who's on leave from Iraq. It's the perfect surprise for his aching back.
Friday was delivery day at Alycia Anderson's home. A big mattress and box spring arrived. And the best part -- it was free. Anderson greeted the delivery with a huge smile.
But just two weeks ago, she wasn't smiling. New living room furniture she had ordered from Home USA Warehouse to surprise her husband never arrived. When she asked for a refund, the company wrote her a check, but that check bounced.
Anderson called the KOMO 4 Problem Solvers. The company wrote her a new check, which cleared the same day. Home USA Warehouse insisted it was an honest mistake.
But Anderson had had enough. She took her business across the street to Mor Furniture, and her new living room furniture got delivered the next day. But that's not all she got.
Mor Furniture, who advertises on KOMO 4, wanted to do something nice for Anderson, so the company contacted the Problem Solvers and offered to buy her and her husband a new bed. The company knew Alycia was getting the furniture to surprise her husband Stephen who's on leave from Stryker duty.
"I definitely thank them for that," said Stephen. "It's going to be much better on my back, I'll tell you that."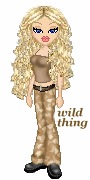 Wild Thing's comment........
How wonderful it would be if more people would do things like this for our military. Every once and awhile we hear of this kind of thing and it is so great.
Posted by Wild Thing at 12:44 AM | Comments (4)
---
Where's The Fence? National TV Ad

Where's The Fence? National TV Ad

The President's "comprehensive" immigration bill has failed, and now it's time for grassroots Americans to demand President Bush, Homeland Security and Congress make good on their promise, and build the 843 miles of double layer fencing to secure our border!
To date, only 14 miles of fencing has been built in Arizona—and that fence is single layered—not the double layered that was initially promised.
This is unacceptable, and Grassfire is taking the government to task—asking "Where's The Fence?" We've been promised a fence, and Grassfire is holding leadership accountable demanding they make good on their promise to build a border fence and gain operational control of our borders.
If you're asking "Where's The Fence?" take a moment to sign our national petition, and then alert your friends. It's up to grassroots Americans to see to it that the promised fence is built!
Step #1 -- Sign the Petition: Demand that the President and Congress uphold our constitution and defend our country by building the fence. SIGN OUR PETITION, and then rally your friends. Help us reach ONE MILLION PETITION SIGNERS this month!

To: President George W. Bush, Honorable Members of Congress.
As a concerned citizen, I am deeply concerned about the safety and security of our nation. I believe illegal immigration poses a dire national security crisis of the highest order and a long-term threat to the American way of life. Mr. President, to win the war on terror, it is essential that the border fence—the one authorized by Congress and promised to the American people be built. I am also urging Congress to responsibly address what has become an illegal alien crisis by considering other key issues as well. I am calling on Congress and the President to:
#1 -- Secure our borders. As first priority, America must stop the flow of illegal immigration by investing all necessary resources in securing our borders. Also, existing immigration laws must be enforced as an essential component of our Homeland Security.
#2 -- No Amnesty. I oppose any form of amnesty for illegal aliens, including the "temporary worker" proposal or any proposals that grant legal residency status or citizenship to illegal aliens.
And:
Build The Fence. As first priority, America must stop the flow of illegal immigration by investing all necessary resources in securing our borders. The 843 miles of double-layered fencing authorized by Congress and promised to the American people is the backbone of any plan to gain control of our border and the illegal immigration crisis threatening our land.
Aggressive deportation. Immediate investment in aggressive effort to deport the 12 million illegal immigrants currently within our borders – if you're caught, you are sent back.
No benefits. Erect a wall of separation between illegal aliens (and their children) and tax-dollar paid benefits reserved for U.S. citizens and legal aliens. I support H.R. 418 that prohibits illegal aliens from being issued drivers licenses and prevents terrorists from abusing the asylum laws of the United States.
No work. Stricter punishment of U.S. businesses that knowingly employ illegal aliens. Establish national database of legal immigrants to assist both public and private sectors in this effort.
English first. Legislation that establishes English as the required and preeminent language throughout the United States. Public and private sectors cannot be required to provide services in alternative languages.
No Birthright Citizenship. Illegals flood to the U.S. simply to have babies—which are then granted citizenship. Changing the current law is certain to curtail the illegal traffic.
Posted by Wild Thing at 12:40 AM | Comments (7)
---
December 02, 2007
U.S. War Planes and Marines ~ GREAT Footage
Posted by Wild Thing at 12:55 AM | Comments (6)
---
Football Week Thirteen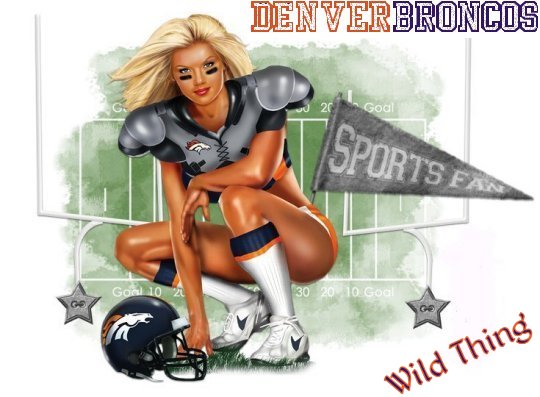 The AFC and NFC South divisions have crucial clashes: The Jags visit the Colts and the Bucs invade the Saints.
Patriots undefeated 11-0 and the Cowboys No.2 with 11-1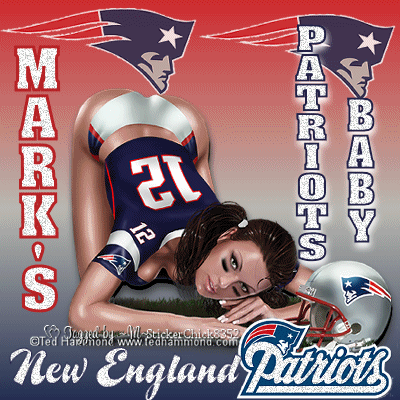 .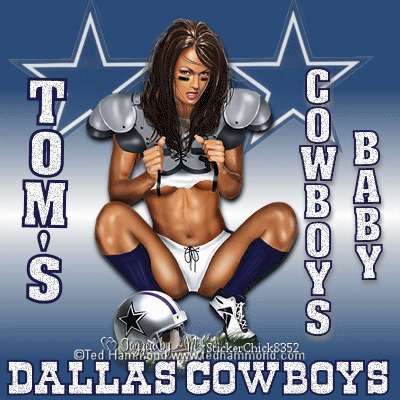 Philadelphia Eagles cheerleaders
.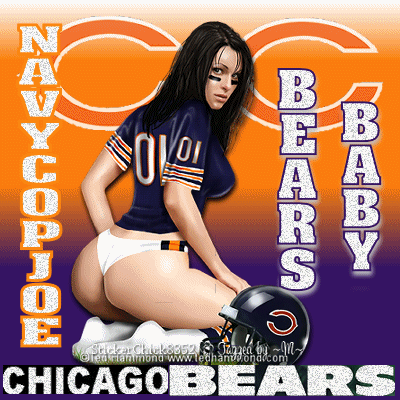 Here are the matchups for Week of Sunday, December 1st Time (EST)
DET @ MIN 1:00 PM
SEA @ PHI 1:00 PM
SD @ KC 1:00 PM
NYJ @ MIA 1:00 PM
JAC @ IND 1:00 PM
SF @ CAR 1:00 PM
HOU @ TEN 1:00 PM
ATL @ STL 1:00 PM
BUF @ WAS 1:00 PM
CLE @ ARI 4:05 PM
DEN @ OAK 4:05 PM
NYG @ CHI 4:15 PM
TB @ NO 4:15 PM
CIN @ PIT 8:15 PM
Monday, December 03 Time (EST)
NE @ BAL 8:30 PM
Byes: None
Thursday Dec. 6th Time ( EST)
CHI @ WAS 8:00 PM

These are the teams I think everyone is for. I will add to this as you tell me your favorite teams.
(Some names are those deployed in Iraq)
Lynn - Broncos, Bears, Browns
Tom - Cowboys, Broncos
Darth - New York Giants, Tampa Bay Bucs, (ABP - 'anybody' but Philly )
Mark - Patriots, Buffalo Bills, Bears
Bob - Buffalo Bills
Billy - Jets, NY Giants, Bears
Nick - Cowboys, Rams and Raiders
Karsten - Tampa Bay Bucs, NY Giants
navycopjoe - Chicago Bears
LindaSOG - Miami Dolphins
Jonathan - Raiders
Dawn - Seahawks, Bronco's ....(husband USARMY delpoyed, Iraq)
Amber - Green Bay Packers .....(husband USMC delpoyed Iraq)
Cuchieddie - Raiders
Sierrahome - Colts
patrickdaniel - Chargers, Cowboys
Eve - Colts ....(husband USARMY deployed Iraq)
Beth - Bears , Saints
Chief - Seahwaks
Chrissie - Bears, Broncos and Cowboys
Deployed:
Andy ( USMC) - Colts
Mike ( USARMY) - Seattle Seahawks
Sand Man ( (USMC) - Bronco's
Dave (USARMY) - Patriots
Tim ( USMC) - Bears
Jean ( USARMY) - Atlanta Falcons
Greg (USARMY) - Eagles
Max ( USARMY- Cowboys
Pete ( USMC) - Bronco's
Steve - (USAF) - Bronco's
Tony - (USARMY) - Redskins

Sunday FINAL Scores
SF 14 @ CAR 31 FINAL
JAC 25 @ IND 28 FINAL
BUF 17 @ WAS 16 FINAL
HOU 20 @ TEN 28 FINAL
ATL 16 @ STL 28 FINAL
SEA 28 @ PHI 24 FINAL
DET 10 @ MIN 42 FINAL
SD 24 @ KC 10 FINAL
NYJ 40 @ MIA 13 FINAL
CLE 21 @ ARI 27 FINAL
DEN 20 @ OAK 34 FINAL
TB 27 @ NO 23 FINAL
NYG 21 @ CHI 16 FINAL
CIN 10 @ PIT 24 FINAL

Posted by Wild Thing at 12:47 AM | Comments (5)
---
Republicans Report Much Better Mental Health Than Others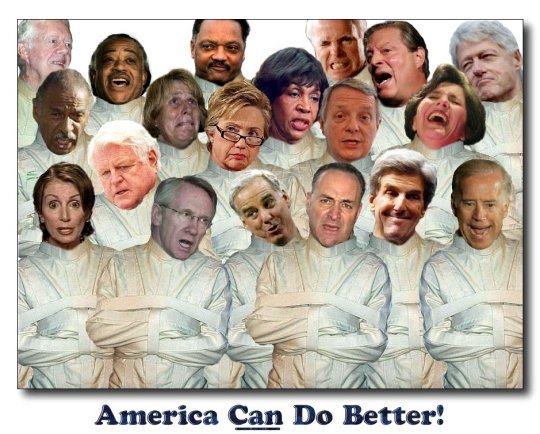 Republicans Report Much Better Mental Health Than Others
Republicans are significantly more likely than Democrats or independents to rate their mental health as excellent, according to data from the last four November Gallup Health and Healthcare polls.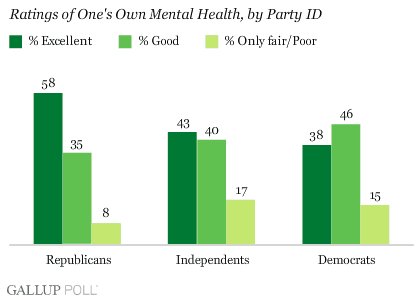 Fifty-eight percent of Republicans report having excellent mental health, compared to 43% of independents and 38% of Democrats. This relationship between party identification and reports of excellent mental health persists even within categories of income, age, gender, church attendance, and education.
The differences are quite significant, as can be seen. While Democrats are slightly less likely to report excellent mental health than are independents, the big distinctions in these data are the differences between Republicans and everyone else.
One could be quick to assume that these differences are based on the underlying demographic and socioeconomic patterns related to party identification in America today. A recent Gallup report (see "Strong Relationship Between Income and Mental Health" in Related Items) reviewed these mental health data more generally, and found that men, those with higher incomes, those with higher education levels, and whites are more likely than others to report excellent mental health. Some of these patterns describe characteristics of Republicans, of course.


Wild Thing's comment........
Republicans are happy. Democrats wallow in misery. Conservatives enjoy life. Liberals are perpetually angry.
I have never been to the DU website/forum, but someone told me once that over at DU, they actually have an entire "Mental Health Support Group" forum dedicted to mental illnesses among their members. It's one of their bigger forums. I guess all that hate takes it toll on a person. hahahahaha
Thus, Ann Coulter's book title "If Democrats had brains they would be Republicans" is a pure scientific truth. heh heh
This is why:
"...for example, how it is that the left can turn a quintessential patriot such as General Petraeus into a traitor, while transforming their own treasonous beliefs into patriotism.
This is nothing new. The left does the same thing with criminals. It makes no sense to a psychologically healthy person, but to an unhealthy person, liberal victimhood is psychologically empowering, because at least it allows the self-proclaimed victim to externalize their subjugation while secretly being responsible for it.
A leftist can be a typical loser whose failure is entirely self-generated. But proclaiming yourself victim means never having to recognize that painful truth.
Does anyone have a doubt that this would be repeated all over CNN and MSNBC if it was the other way around?
"There is no peace for the wicked,' says the Lord."....Isaiah 48:22>>>>>

Posted by Wild Thing at 12:45 AM | Comments (12)
---
The Good Ole Days Of The Clinton's ~ NOT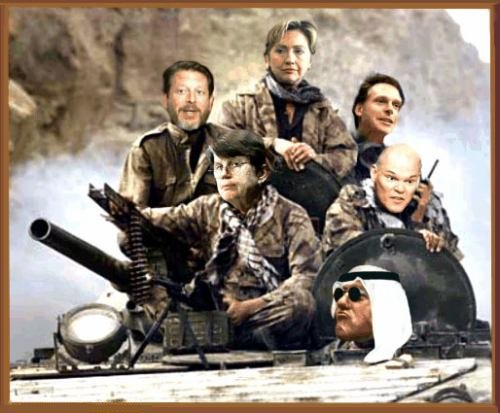 The New Observerhttp://www.newsobserver.com/politics/politicians/edwards/story/802632.html ...for complete article....Below are just snipets

GRUNDY CENTER, IOWA - For many Democrats, the 1990s, when Bill and Hillary Rodham Clinton were in the White House, were the good old days.
The economy was booming before the dot-com meltdown. The Berlin Wall had fallen, and the Twin Towers were still standing. The country was more or less at peace.
"I loved them," said Richard Hubble, a 54-year old retired career military man, at a political rally in Grundy Center. He is supporting Sen. Hillary Clinton for president. "There wasn't any federal deficit. They were great years."
"I just want to get back to fiscal responsibility," Clinton told a crowd in a school in rural Vinton. "It took one Clinton to clean up after the first Bush. It will probably take another."
The Democrats are renewing an old debate as they seek to recapture the White House after seven years out of power.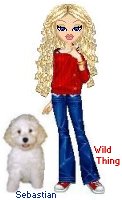 Wild Thing's comment........
People are nuts to want the Clinton's back in the White House. It is amazing how they suffer from short term memory loss when it comes to their evil democrat power abusing couple.
For many Democrats, the 1990s, when Bill and Hillary Rodham Clinton were in the White House, were the good old days. I don't think so!
1993 First World Trade Center bombing, February 26th
1994 Air France Hijacking, Dec 24,1994
1995 Attack on US Diplomats in Pakistan, Mar 8,1995
1995 Military Installation Attack, Nov 13, 1995
1995 Kashmiri Hostage taking, July 4,1995
1996 Khobar Towers attack
1996 Sudanese Missionarys Kidnapping, Aug 17,1996
1996 Paris Subway Explosion, Dec 3,1996
1997 Israeli Shopping Mall Bombing, Sept 4, 1997
1997 Yemeni Kidnappings, Oct 30,1997
1998 Somali Hostage taking crisis, April 15,1998
1998 U.S. Embassy Bombing in Peru, Jan 15, 1998
1998 U.S. Kenya Embassy blown up, 100's murdered
1998 U.S. Tanzania Embassy blown up, 100's murdered
1999 Plot to blow up Space Needle (thwarted)
2000 USS Cole attacked, many U.S. Navy sailors murdered
Posted by Wild Thing at 12:44 AM | Comments (14)
---
"I know what it's like as a Palestinian" ~ Condi Rice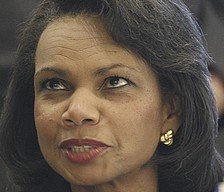 US Secretary of State Condoleezza Rice reportedly said in Annapolis this week that her childhood in the segregated South had helped her to understand the suffering on both sides of the Israeli-Palestinian conflict.
"I know what its like to hear that you can't use a certain road or pass through a checkpoint because you are a Palestinian. I know what it is like to feel discriminated against and powerless," Rice told a closed meeting of Arab and Israeli representatives, according to the Dutch representative at the summit, Franz Timmermans.
"Like Israelis, I understand what it's like to go to sleep not knowing if you will be hurt in an explosion, the feeling of terror walking around your own neighborhood, or walking to your house of prayer," Timmermans quoted Rice as saying, the Washington Post reported.
Rice described her childhood in Birmingham, Alabama, during the era of segregation and the killing of four young girls in a bombing at a Baptist church in 1963. She reportedly said the bombing, which killed one of her classmates, helps her understand the fear of terrorism felt by Israelis.

Wild Thing's comment........
Condi is such a disappointment, even more so than the usual "we are the world" fools that inhabit the state department. How can someone with a Doctorate be so stupid? I really thought she was more intelligent than that.
US Secretary of State Condoleezza Rice reportedly said in Annapolis this week that her childhood in the segregated South had helped her to understand the suffering on both sides of the Israeli-Palestinian conflict.

"I know what its like to hear that you can't use a certain road or pass through a checkpoint because you are a Palestinian.
Condi, what you experinced was racism. What these folks are experiencing is a rational response to terrorism. If the Palestinians swore off violence, this would end. The fact that you are incapable of understanding this scares the hell out of me.
Being black and the discrimination against the blacks is not even close to a bunch of terrorists and gypsies that were kicked out of every middle east country for violence and other crimes. Arafat got kicked out of Jordan in 1974 and 27,000 of his people were killed in Jordan. They go into Israel and call themselves Palestinians and you feel sorry for the terrorists. God said he would help those that help Israel and destroy those that go against Israel.
Rice described her childhood in Birmingham, Alabama, during the era of segregation and the killing of four young girls in a bombing at a Baptist church in 1963. She reportedly said the bombing, which killed one of her classmates, helps her understand the fear of terrorism felt by Israelis.
Then she should know that the Iraeli fear is differenct than the Palestinian fear. Every Israeli has been threatened. Only Palestinian terrorists have been threatened. Every single Israeli has to fear for their life.The Palestinians have sworn to erase Israel from the map. Israel has never stated it would do the same with the Palestinina areas.
Condi Rice tried to find common ground with the terrorists so as to push the peace agenda along...thought she was smarter than that...now she just sounds like a decibel challenged Al Sharpton.
A similar comment was reported when she was in Jerusalem a few weeks ago in which she reflected on her youth, and compared Abbas to Martin Luther King. The other half of the analogy was left unsaid, I suppose Sharon is George Wallace. Only a couple sources as it was said at a reception, but it got some press, mostly negative, questioning her neutrality. She hasn't done her credibility as a neutral party any good with these off topic pronouncements.
Personal Becomes Political for Condoleezza Rice
by Dr. Joel Fishman
Laboring under a false analogy from her childhood
Israel Natioinal News
"For Dr. Rice, the struggle of the Palestinians is analogous to that of the African-Americans for civil rights and she identifies with the Palestinians. She recalled what it Juxtaposition of the African-American campaign for civil rights and the Palestinian (armed) struggle seems strange.meant to travel in segregated buses as a little girl in Alabama. She also compared the head of the Palestinian Authority, Mahmoud Abbas, to Reverend Martin Luther King, because, in her mind, both were committed to peace. According to reporter Aluf Benn, Rice views Abbas as committed to the struggle for Palestinian independence and, like Martin Luther King, opposed to terror and violence (Haaretz, October 16, 2007). "
Posted by Wild Thing at 12:40 AM | Comments (12)
---
December 01, 2007
Army vs. Navy Game Today At Noon EST
The CBS telecast of the Army vs. Navy game begins at noon EST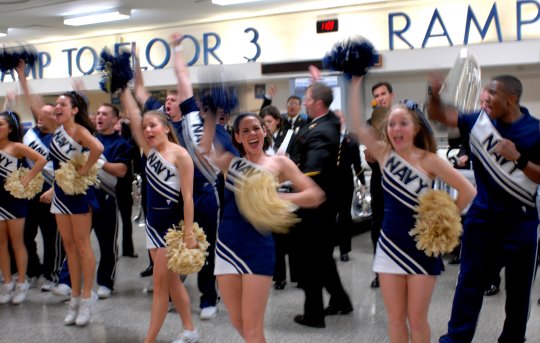 A cadre of Navy drummers, buglers and cheerleaders hold a pep rally Nov. 29, 2007, in the main concourse of the Pentagon in Washington, D.C., two days ahead of the 108th Army-Navy football game. Defense Dept. photo by John Kruzel
The cheerleaders are in the Navy, and they are Naval Academy Midshipmen. They are future U.S. Navy Ensigns or USMC 2LTs in abywhere from 1 - 3 years.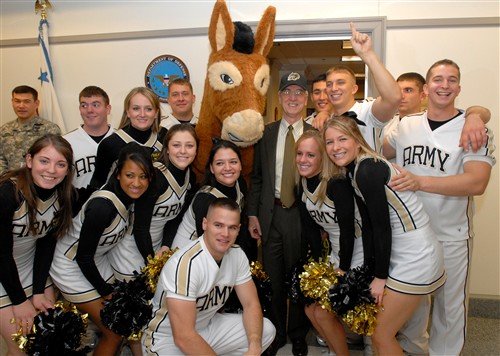 Deputy Defense Secretary Gordon Englandposes with Army Black Knight cheerleaders during a pep rally at the Pentagon in Washington, D.C., ahead of the 108th Army-Navy football game. Defense Dept. photo by John Kruzel

2007 US Army Public Affairs video of Soldiers in Afghanistan (and Iraq) supporting the Cadets of West Point as they get ready to taken on the Midshipmen of Annapolis on December 1st in Baltimore, MD

WASHINGTON, Nov. 30, 2007 – Army and Navy drummers, buglers and cheerleaders stormed the halls of the Pentagon over the past two days, rallying or roiling soldiers and sailors in their wake before tomorrow's Army-Navy football game.
The Navy Midshipmen, who enter the game with a 7-4 record, will try for their fifth consecutive win against the 3-8 Army Black Knights in the 108th year the teams face off on the gridiron. Despite being 14-point underdogs, the indomitable Black Knights, on hand at the Pentagon today, are poised to soldier on at M&T Bank Stadium in Baltimore tomorrow.
Lifting a yellow and black megaphone to his mouth, Army Secretary Pete Geren faced the crowd of Black Knight supporters and yelled, "GO ARMY!"
Geren led the throng to the office Army Chief of Staff Gen. George W. Casey Jr., who thanked the group for visiting him. He encouraged the vociferous crowd to make extra noise while passing by the office the Chief of Naval Operations Adm. Gary Roughead, his Navy counterpart.
Upon meeting Casey, Army Cadet Cpl. Jacob Frechette, a trumpeter in the band, made a deferential request of the chief of staff. Frechette asked Casey to order him to do push-ups while his fellow soldier took a picture.
"Nobody outranks him, so if somebody's going to make you do push-ups, it might as well be the highest-ranking guy in the Army," the cadet said.
But Frechette, who predicted an Army victory in the gridiron showdown, said the only reason the Army might do push-ups tomorrow would be to express celebration. "When we score a touchdown, we'll be out there pushing," he said.
Defense Secretary Robert M. Gates gave a somewhat ambiguous message to the crowd after he accepted an Army scarf from a soldier who donned a "Goatbusters" costume, a flippant reference to the Navy ram mascot.
"May the best team win," Gates said in tongue-in-cheek fashion. "How's that for diplomacy?"
Army Vice Chief of Staff Gen. Richard A. Cody had an unequivocal statement for the cheerleaders and band after they performed a choreographed medley that included the Army fight song. "I thought that was one of our best military operations to date!" he shouted.
"It's going to be a very tight game until the fourth quarter," Cody predicted to American Forces Press Service. "Then Army's going to win by seven."
Army Cadet Sgt. Wiley Grant, a trombonist in the band, said he's looking forward to seeing the first Army victory against Navy in his three years at U.S. Military Academy, at West Point, N.Y. Pep rallies like today's are the best way to get the hearts and minds of the fans -- known as the 12th man on a football team comprising 11 players -- prepared for the historic matchup, he added.
"Especially after five losses that we've had in the past, it's really important to get people fired up and to get people into the spirit and get them to believe," he said. "The players on the field are going to do their best, but without the crowd support, the support from the fans, and support from the Army at-large, we're not going to be able to win."
Grant said the Army-Navy game is one of the oldest football traditions in history, one that inculcates a sense of teamwork across military branches. "To borrow General (Douglas) MacArthur's quote, 'Upon the fields of friendly strife are sown the seeds that on other fields will bear the fruits of victory,'" he said. "There's no more evident example of that than the Army-Navy game."
Following in another rich tradition -- the tradition of one-upmanship -- Cadet Brian Kossler led several fellow cadets up escalators toward the Pentagon's fifth floor, where a banner hung that read, "GO NAVY! BEAT ARMY" Kossler ascended a ladder and worked at unfastening the bolt that held the banner in place.
Minutes later, the 40-foot plastic homage to the Midshipmen lay in a heap on the fifth floor. A sailor who witnessed the act chided, "You can take our banner, but you're still going to lose tomorrow!"
But those who say Army doesn't have a prayer in tomorrow's game are wrong, at least according to the Army's chief of chaplains. "I pray that God shows favor on the Army," said Maj. Gen. Douglas Carver. "And my biggest prayer is that everybody be safe as they play."
Yesterday, the Midshipmen's esprit de corps was boosted by some of the Defense Department's top officials.
"I know it's a great week, the spirit's great, and it's a spectacularly important game," said Navy Adm. Michael G. Mullen, chairman of the Joint Chiefs of Staff. "We want it to be played hard and played well, and in the end, let the best team win.
"And we have no doubt that's Navy!" Mullen, a 1968 graduate of the Naval Academy, in Annapolis, Md., shouted as the throng of Navy supporters gathered outside his office erupted in cheers.
Mullen told the crowd that in the spirit of "jointness" among military branches, he would sit on Army's side for the game's first half. "And then I'll be on the Navy side to see the victory," he said. "Just remember two words: Beat Army!"
"Anchors Aweigh," the Navy fight song, bounced around the stairwell near the Pentagon's Mall Entrance as the parade ascended to the second floor toward offices housing members of the Office of the Secretary of Defense.
"On Saturday, I will be neutral, but with some bias," said Gordon England, former Navy secretary and current deputy secretary of defense. "I hope it is a great game, and that's what we all want -- a great game between our two great service academies."
Donald C. Winter, secretary of the Navy, excited the crowd by listing significant Navy victories this season against the Air Force and Notre Dame. Amid the ruckus he added, "The season starts again on Saturday!"
"And one other thing," he said. "All the good words I said last week in theater about being part of the joint fight and the joint team -- on Saturday, those words are held in abeyance!"
Roughead, chief of naval operations and a 1973 Naval Academy graduate, thanked the Midshipmen musicians and cheerleaders for visiting his office. "You guys are getting spoiled; you never lose!" he said. "We'll see you there on Saturday; it's going to be a great day, and we're going to win!"
After interrupting staff meetings and conference calls in the Army Department corridor, the procession passed before a Pentagon display honoring Navy fleet admirals and sailors who went on to serve as president. Tubas blared before resolute photos of Chester Nimitz and William Halsey, and bass drums banged off near stately portraits of Gerald Ford and John F. Kennedy.
Navy Lt. Elizabeth Griffiths, the secretary of the Navy's protocol officer and a 2001 Naval Academy graduate, helped organize the rally, which is highly anticipated by Pentagon staffers, she said.
"I think this really gets people excited for the game, motivated for the game, and they just bring that much more spirit to the stadium, which really can help the players," she said. "I think that the best part about this game is how fierce the rivalry is, but when it comes down to it, everybody's playing on the same team.
"People enjoy the game so much because the teams are bonded for reasons that go way beyond just football," she said.

....Thank you John 5 (VN69/70) so much for the video.
Posted by Wild Thing at 12:47 AM | Comments (8)
---
Gay Keith Not A Brigadier General

It seems that Gay Keith, the Clinton plant, was not a Brigadier General and served only in the reserves.
Frontpage
by David Horowitz

I ( by David Horowitz ) received this note from retired Brigadier General William Becker:
"IN SPITE OF MY CURRENT DISTRACTIONS AT HOME I AM FORCED TO ENTER THE PUBLIC ARENA TO EXPRESS MY OUTRAGE AT THE CURRENT REPUBLICAN DEBATE AS MANAGED BY CNN. GAY KEITH IS NOT A BRIGADIER GENERAL. HE IS NOT EVEN AN ACTIVE DUTY RETIRED ARMY OFFICER. HE SPENT HIS YEARS AS A RESERVIST SOLELY IN THE STATE OF CALIFORNIA MILITARY BUREAUCRACY. HIS BIO IS PUBLISHED IN THE GAY ORGANIZATION DEDICATED TO VOIDING THE "DON'T ASK DON'T TELL" POLICY.

FOR DETAILS. YOU MUST NOTE THAT KERR WAS RETIRED FROM THE INACTIVE ARMY RESERVES IN THE GRADE OF COLONEL. WITH THE EXCEPTION OF A FEW YEARS SERVED ON ACTIVE DUTY AS A LIEUTENANT HIS ENTIRE SERVICE WAS IN THE RESERVES IN CALIFORNIA. HE WAS PLACED IN RETIRED RESERVE STATUS WITH THE CALIFORNIA NATIONAL GUARD RESERVES AND PROMOTED TO BRIGADIER GENERAL IN THAT FEDERALLY UNRECOGNIZED STATUS.

THIS IS CONSIDERED AN "HONORARY" TITLE SIMILAR TO THE PHD AWARDED BY UNIVERSITIES AS HONORARIUM. WE WOULD NEVER REFER TO SUCH AWARDEES AS "DOCTOR". IT IS ALSO NOTEWORTHY THAT HE WAS A GRADUATE OF UC BERKELEY AND SERVED AS AN INSTRUCTOR IN ACADEMIA. HE HAS NO COMBAT EXPERIENCE DURING HIS 43 YEARS OF "SERVICE" AND IT IS A DISGRACE FOR HIM TO BE ASSOCIATED BY THE MEDIA WITH THE ACTIVE DUTY MILITARY!!!!

THANKS FOR LISTENING TO THE VOICE OF WRATH OF THIS OLD MILITARY AVIATOR. BRIGADIER GENERAL BILL BECKER UNITED STATES AIR FORCE, RETIRED COMBAT VETERAN WWII, KOREA, VIETNAM."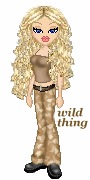 Wild Thing's comment........
General Kerr is a "California General" the way Colonel Sanders was a "Kentucky Colonel".
This is how low the left will go, there is nothing they will not do, or say to push their agenda on the rest of us, on America and the world. They are dangerous to our country and this person Keith is a good example of how little conscience they have.


....Thank you so much Mark for this information and link.
Posted by Wild Thing at 12:47 AM | Comments (13)
---
Muhammad Teddy Bear Jihad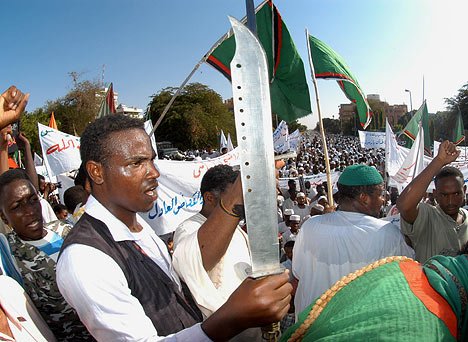 Armed protesters have been demanding that Mrs Gibbons is executed. Thousands of Sudanese, many carrying swords, knives or sticks, rally yesterday (above and below) to demand the death sentence for Mrs Gibbons for the teddy bear named Mohammad.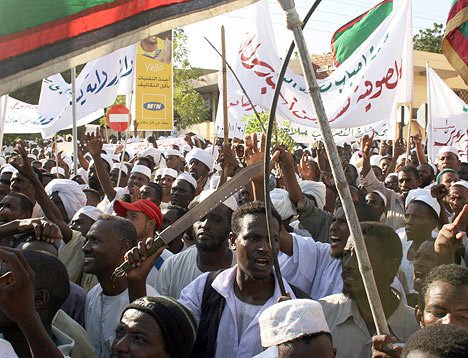 Thousands in Sudan Call for British Teddy Bear Teacher's Execution
Fox News
KHARTOUM, Sudan — Thousands of Sudanese, many armed with clubs and knives, rallied Friday in a central square and demanded the execution of a British teacher convicted of insulting Islam for allowing her students to name a teddy bear "Muhammad."
In response to the demonstration, teacher Gillian Gibbons was moved from the women's prison near Khartoum to a secret location for her safety, her lawyer said.
The Foreign Office said consular staff had visited Gibbons in prison Friday, and she was in good health.
A spokeswoman said British officials were pursuing diplomatic contacts "both in London and in Khartoum and we continue to search for a swift resolution."
The protesters streamed out of mosques after Friday sermons, as pickup trucks with loudspeakers blared messages against Gibbons, who was sentenced Thursday to 15 days in prison and deportation. She avoided the more serious punishment of 40 lashes.
"Imprisoning this lady does not satisfy the thirst of Muslims in Sudan. But we welcome imprisonment and expulsion," the cleric, Abdul-Jalil Nazeer al-Karouri, a well-known hard-liner, told worshippers.

Wild Thing's comment........
How about if a person got a pet pig and named it Muhammed. HuH??... Moslems would you like that better?
Islam is the religion of the perpetually enraged. Peace has nothing to do with it. So this naming a cuddly teddy bear Muhammad insults the prophet, while mass-murdering homicide bombers named Muhammad is perfectly acceptable to the followers of Islam. Insane totally insane people. Their Islam so called religion threatened by the name of a teddy bear is no great "religion". It is a death cult not a religion.

Posted by Wild Thing at 12:45 AM | Comments (18)
---
Edwards Plan To Enforce Health Insurance Mandate
Democratic Presidential Candidate Edwards Might Garnish Wages, Withhold Tax Refunds To Enforce Health Insurance Mandate
Kaiser Health network
Presidential candidate and former Sen. John Edwards (D-N.C.) on Thursday in an interview said that, under his health care plan, U.S. residents who can afford to pay for health insurance could have their wages garnished or tax refunds withheld in the event that they do not obtain coverage, the Des Moines Register reports. The proposal would require all residents to obtain health insurance, with federal subsidies available to lower-income residents.
Edwards also said that the proposal would enroll uninsured residents in health plans when they use the health care system or public services. He said, "So if you don't have health coverage, and you go to the emergency room, you get enrolled. If you are a five- or six-year-old and you go to kindergarten or sign up for school, you get enrolled, if you're not on a health care plan. If you go to the library, you get picked up."
He added,
"When somebody chooses not to be in our health care system, then what they're choosing is that the rest of America is going to pay for their health care"
(Leys, Des Moines Register, 11/30).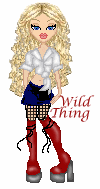 Wild Thing's comment........
Be afraid. Be very, very afraid.
Edwars wants to force people to enroll in his health plan whether they want to or not. State mandated fascism at its finest.
What he said: "When somebody chooses not to be in our health care system, then what they're choosing is that the rest of America is going to pay for their health care."
What he meant: "When I force somebody to be in our health care system, then I'm forcing him to pay for someone else's healthcare."
If any of the Dems become president, I don't think anyone can stop socialized medicine. And it won't just be socialized medicine. They'll tax and spend us into a depression then build a billion bureaucracies to cope. It will be all socialism, as far as the eye can see.
A totalitarian socialist/communist to the core. The commie candidates Clinton, Obama and Edwards are all very similar. All leftist lawyers. All sitting or former members of the U.S. Senate. The only thing Edwards hasn't added to his agenda is gun grabbing.
Posted by Wild Thing at 12:44 AM | Comments (10)
---
Hockey Telecast to Feature U.S. Servicemembers in Kosovo
Hockey Telecast to Feature U.S. Servicemembers in Kosovo
(Air Force Tech. Sgt. Jason Smith serves with the Kosovo Force Public Affairs Office.)
PRISTINA, Kosovo
Nov. 29, 2007
Versus, the U.S. cable television home of the National Hockey League, has partnered with some troops deployed to Kosovo to give an early Christmas present to the peacekeepers there and their families at home.
At 7 p.m. EST on Dec. 11 , everyone watching the Pittsburgh Penguins battle the Philadelphia Flyers on Versus will get to see some pictures of the American soldiers, airmen and sailors who are serving at Camps Film City and Bondsteel, Kosovo.
At the same time their pictures are being shown on television in the United States, the troops will be gathered at the Morale, Welfare and Recreation Center at Camp Film City to watch the game on the American Forces Network. Due to the time difference, the game starts in Kosovo at 1 a.m. Dec. 12, but the late start won't discourage people from showing up. According to Air Force Tech. Sgt. Jay Valloric, one of the event coordinators, it's easy to stay up because he knows his kids will be watching for him at home in Ohio.
"Most of us will be here through Christmas and New Years," Valloric said. "I would rather be at home, but since that's just not possible, I think it's great that my kids will get to see me and know that I'm doing OK."
The idea for the game came about in an unusual way. A small group of troops gathered for the Oct. 24 game between the Penguins and Rangers. A story was written about the game and sent to Versus. Eventually, Michael Baker, coordinating producer of the National Hockey League for the cable network, received an e-mail with the story. Baker contacted the author of the story to thank the troops for watching the game.
"Mike was happy to hear that we watched the games," Army Sgt. Kai Tonti said. "He said if we wanted, he would try to show the photos that he received from the initial story during a future game we would be watching. Of course we were excited about it, so we said, 'Yes.' We were telling the other people here about it, and the idea just grew that it would be nice to do a live feed like they do sometimes during the Super Bowl."
Baker was onboard with the troops' idea, but mission requirements at Camp Film City trumped the valuable resources needed to pull off the transmission. The team putting the event together on the Kosovo side quickly started gathering troops for pictures that could be shown during breaks in the action.
"Our mission here doesn't make the headlines at home the way Iraq and Afghanistan do," Valloric said. "No one here is complaining, because the conditions aren't as bad as a lot of people have it, but we still miss our families, and to get some of our pictures on TV is a real morale booster."
In addition to American troops, other NATO and Partnership for Peace troops will be on hand at the MWR Center to cheer for their favorite team and watch the live broadcast. Camp Film City, which serves as the Kosovo Force Headquarters, is a deployed home to troops of 34 nations.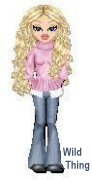 Wild Thing's comment........
The game is scheduled for December 12th in Kosovo. However, the shit may hit the fan on December 10th!
Serb minister: No negotiated Kosovo settlement possible unless independence threat dropped
International Herald Tribune
Negotiators from Serbia and Kosovo are due to meet next week in Brussels with mediators from the United States, Russia and the European Union in their latest attempt to force a breakthrough in deadlocked talks over the province's future.

The mediators are scheduled to report back to U.N. Secretary-General Ban Ki-moon by Dec. 10, and some Kosovo Albanian leaders, notably the outgoing prime minister, have warned that if no agreement is reached by then they will immediately declare independence.
Didn't Clinton say these troops would be home by Christmas 1996? And Gen. Wesley Clark guarenteed it.
We better pray for all the Christians in Kosovo, because the the nasty is going to hit the fan there very soon and our troops are there — who will it be to defend, marauding Muslims who are supposed to be "our Allies" there, or old Serb Christians who just may get slaughtered in front of their eyes.
Posted by Wild Thing at 12:40 AM | Comments (6)
---