April 17, 2016
Saudis Vow To Sell US Assets If Congress Decides Their Gov't Was Involved In 9/11
Saudis Vow To Sell US Assets If Congress Decides Their Gov't Was Involved In 9/11

Saudi Arabia has reportedly told the Obama administration and congressional leaders that it will sell billions of dollars in U.S. financial assets if Congress passes a bill to make the Saudi government legally responsible for any role in the 9/11 attacks.
The administration has tried to stop Congress from passing the legislation, a bipartisan Senate bill, since Saudi Foreign Minister Adel al-Jubeir last month told Washington lawmakers his country's position, according to The New York Times.
Al-Juberi purportedly informed the lawmakers during a trip to Washington that Saudi Arabia would be forced to sell as much as $750 billion in Treasury securities and other American financial assets on the world market, fearing the legislation could become law and U.S. courts would then freeze the assets.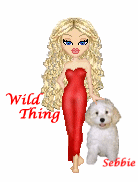 Wild Thing's comment.........
Not to worry Obama will not be hard on terrorists or terrorists protected countries.
Posted by Wild Thing at 12:45 AM
September 05, 2015
Saudi King Buys Out Entire Four Seasons for DC Visit
Saudi King Buys Out Entire Four Seasons for DC Visit

Sure, Donald Trump's "really rich." But the Saudi royal family is really, really, really rich. Just look at their accommodations for Saudi King Salman's visit to Washington. According to Politico, the king's entourage bought out the entire Four Seasons in Georgetown, one of the capital's ritziest and costliest hotels. And they've done some redecorating to the hotel's sleek and modern design. Eyewitnesses told Politico that red carpets were laid down in the hallways and gilded furniture — "gold mirrors, gold end tables, gold lamps" — was delivered in advance of the Saudi monarch's visit.
Robin Leach would be proud.
The king is in Washington for his first White House visit since taking the throne in January. He met with President Obama and other top administration officials Friday, a sit-down that was to focus heavily on the Iran nuclear deal.
That's business.
On the side, the king, his family members and his diplomatic/staff contingent apparently have the jewel of Georgetown to themselves.
Politico reports that other guests who had booked during the visit were moved to other hotels, so the delegation could have the 222-room site to themselves.
While unclear where the king himself is staying, the Four Seasons does boast a "Royal Suite," a 4,000-square-foot pad with a marble bathroom, a furnished terrace, a media room, and his-and-her walk-in closets.
Modal Trigger
King Salman of Saudi Arabia meets with President Obama in the Oval Office on Sept. 4.Photo: Getty Images
Basic rooms at the Georgetown Four Seasons run well over $500-a-night on a weekend. The starter suites run at about $1,000-a-night and up. The price of the Royal Suite is not listed.
Neither, of course, is the price of "all of the above."
Politico reported the delegation bought out the property for the duration of the visit. Asked about the report, a hotel rep told FoxNews.com: "I can't confirm or deny that any information is correct or not."
The hotel's website shows no rooms are available until Sunday.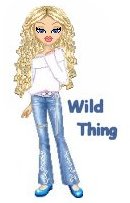 Wild Thing's comment...............

Obama can head right over their to bow to them asap.
Posted by Wild Thing at 12:50 AM | Comments (1)
May 18, 2015
Saudi Arabia to buy nuclear bombs from Pakistan

Saudi Arabia to buy nuclear bombs from Pakistan
Saudi Arabia will join the nuclear club by buying "off the shelf" atomic weapons from Pakistan, US officials told a London newspaper.
The Saudis — who financed much of Pakistan's nuke program — are fearful of international efforts to keep its enemy Iran from acquiring a bomb, the Sunday Times of London reports. The Saudis think the deal, backed by President Obama, will actually accelerate Iran's nuke push.
Saudi Arabia has talked for years about acquiring a bomb from the Pakistanis. "The House of Saud has now made the strategic decision to move forward," a former US defense official said.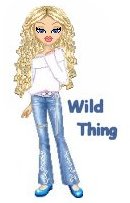 Wild Thing's comment............
Obama has set off a nuclear arms race in the most unstable region of the world.
Posted by Wild Thing at 12:55 AM | Comments (2)
January 23, 2015
Saudi Arabia's King Abdullah Dead at 90
Saudi Arabia's King Abdullah Dead at 90
King Abdullah's, successor, half-brother Deputy Prime Minister Salman bin Abdul Aziz, became king immediately after his death, state television reported.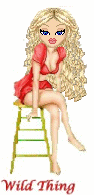 Wild Thing's comment........
Will Obama play golf or go to the funeral.....or just send his past photo of bowing to the Saudi Arabia King.
Posted by Wild Thing at 12:45 AM
October 22, 2011
Saudi Arabian Crown Prince, 81 Years Old, Dies at New York Hospital
Saudi Arabian crown prince dies at New York hospital
Saudi Arabian Crown Prince Sultan bin Abdulaziz Al-Saud died in New York, officials said Saturday, raising succession questions in the key oil producer amid turmoil in the region.
No other details about his death were immediately available, but arrangements are under way to transport his body back to Saudi Arabia, officials said.
Crown Prince Sultan, thought to be in his 80s, was Saudi Arabia's minister of defense, and was one of the top figures in the Saudi kingdom. He's had various medical issues in recent years.
In 2009, he was in New York for surgery for an undisclosed illness and had also flown to Morocco for medical treatment over the years.
The country's royal court released a statement about the death Saturday.
"King Abdullah bin Abdulaziz Al-Saud mourns the death of his brother and his Crown Prince ... Prince Sultan bin Abdulaziz Al-Saud," the statement said.
The statement also said he died "outside the kingdom following an illness," but did not release details on the ailment.
Reports in recent years have indicated that Crown Prince Sultan was battling cancer.
King Abdullah's half-brother was the desert kingdom's defense minister for decades, meeting regularly with visiting dignitaries.
He took a leading role in Saudi Arabia's involvement in the 1991 Gulf War against Iraq, heading a coalition of about half a million troops from more than 30 countries.
Of his many children, perhaps the best known internationally is Prince Bandar bin Sultan bin Abdul-Aziz Al-Saud, Saudi Arabia's former ambassador to the United States.
Prince Bandar served as ambassador from 1983 to 2005 and was friends with the family of President George W. Bush.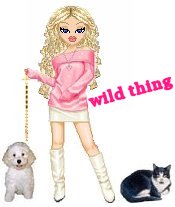 Wild Thing's comment........

FOX news has more details on the family and his death.
Not sure who will take his place.
Posted by Wild Thing at 04:55 AM | Comments (4)
February 10, 2011
Saudis Told Obama To Back and Not to 'Humiliate' Mubarak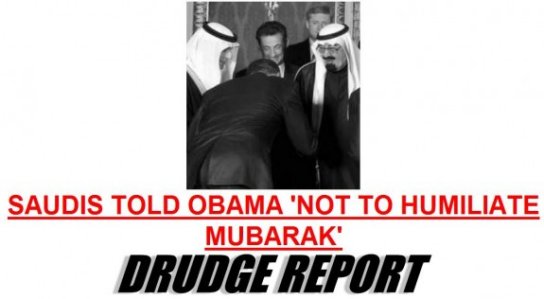 Exclusive: Saudis told Obama to back Mubarak

Saudi Arabia has threatened to prop up President Mubarak if the White House tries to force a swift change of regime in Egypt.

In a testy personal telephone call on January 29, King Abdullah told President Obama not to humiliate Mr Mubarak and warned that he would step in to bankroll Egypt if the US withdrew its aid programme, worth $1.5 billion annually.

America's closest ally in the Gulf made clear that the Egyptian President must be allowed to stay on to oversee the transition towards peaceful democracy and then leave with dignity.
"Mubarak and King Abdullah are not just allies, they are close friends, and the King is not about to see his friend cast aside and humiliated," a senior source in the Saudi capital told The Times.

Report: Saudis Told Obama Not to 'Humiliate' Mubarak
"Mubarak and King Abdullah are not just allies, they are close friends, and the King is not about to see his friend cast aside and humiliated," a senior source in the Saudi capital told The Times.
Two sources confirmed details of the King's call, made four days after the people of Egypt took to the streets.
The revelation of Saudi concerns sheds new light on America's apparent diplomatic paralysis and lays bare the biggest rift between the nations since the oil price shock of 1973.
"With Egypt in chaos, the kingdom is Washington's only major ally left in the Arab world and the Saudis want the Americans to remember that," said a source in Riyadh.

The White House declined to comment on the reports Wednesday, saying that the administration did not divulge what other leaders said to Obama.

Obama's WH tells reporters that Obama has been consistent on Egypt:
On Tuesday the Obama Administration asked Hosni Mubarak to step aside.
On Wednesday they said that transitioning power "now means yesterday."
On Saturday morning the Obama Administration said Mubarak must stay.
On Saturday evening the Obama Administration said Mubarak should step aside.
On Sunday Secretary of State Hillary Clinton said Mubarak must stay in power.
On Tuesday the Obama Administration said that political reform will be a gradual process.

.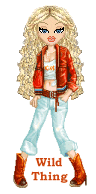 Wild Thing's comment........
Obama will be bowing down again for some time to the Saudis.
LOL love how Drudge puts the phtoto of Obama bowing with his headline. Good for Drudge.

Another Obama fail. Saudi slapdown to The Kenyan and his Iranian collaborators.
I think the Saudis view the Muslim Brotherhood as a mortal threat to the Kingdom. They realize that the Muslim Brotherhood and its spawn would take over that country and use it as a base to topple not only Israel, but the House of Saud as well.
Posted by Wild Thing at 05:50 AM | Comments (4)
December 17, 2009
Gulf Petro-Powers To Launch Currency In Latest Threat To Dollar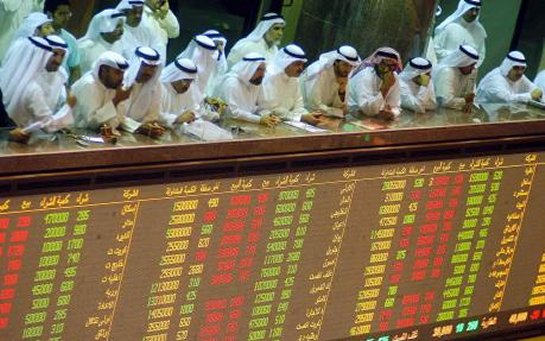 Traders at the Kuwaiti Stock Exchange
Gulf petro-powers to launch currency in latest threat to dollar hegemony
The Arab states of the Gulf region have agreed to launch a single currency modelled on the euro, hoping to blaze a trail towards a pan-Arab monetary union swelling to the ancient borders of the Ummayad Caliphate
The Gulf monetary union pact has come into effect," said Kuwait's finance minister, Mustafa al-Shamali, speaking at a Gulf Co-operation Council (GCC) summit in Kuwait.
The move will give the hyper-rich club of oil exporters a petro-currency of their own, greatly increasing their influence in the global exchange and capital markets and potentially displacing the US dollar as the pricing currency for oil contracts. Between them they amount to regional superpower with a GDP of $1.2 trillion (£739bn), some 40pc of the world's proven oil reserves, and financial clout equal to that of China.
Saudi Arabia, Kuwait, Bahrain, and Qatar are to launch the first phase next year, creating a Gulf Monetary Council that will evolve quickly into a full-fledged central bank.
The Emirates are staying out for now – irked that the bank will be located in Riyadh at the insistence of Saudi King Abdullah rather than in Abu Dhabi. They are expected join later, along with Oman.
The Gulf states remain divided over the wisdom of anchoring their economies to the US dollar. The Gulf currency – dubbed "Gulfo" – is likely to track a global exchange basket and may ultimately float as a regional reserve currency in its own right. "The US dollar has failed. We need to delink," said Nahed Taher, chief executive of Bahrain's Gulf One Investment Bank.

The project is inspired by Europe's monetary union, seen as a huge success in the Arab world. But there are concerns that the region is trying to run before it can walk.
Europe took 40 years to reach the point where it felt ready to launch a currency. It began with the creation of the Iron & Steel Community in the 1950s, moving by steps towards a single market enforced by powerful Commission and European Court. The EMU timetable was fixed at the Masstricht in 1991 but it took another 11 for euro notes and coins to reach the streets.
Khalid Bin Ahmad Al Kalifa, Bahrain's foreign minister, told the FIKR Arab Thought summit in Kuwait that the project would not work unless the Gulf countries first break down basic barriers to trade and capital flows.
At the moment, trucks sit paralysed at border posts for days awaiting entry clearance. Labour mobility between states is almost zero.
"The single currency should come last. We need to coordinate our economic policies and build up common infrastructure as a first step," he said.
Mohammed El-Enein, chair of the energy and industry committee in Egypt's parliament, said Europe's example could help the Arab world achieve its half-century dream of a unified currency, but the task requires discipline. "We need exactly the same institutions as the EU has created. We need a commission, a court, and a bank," he said.
Please click here for the rest of the article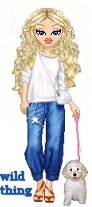 Wild Thing's comment...........
This is not good. This is probably the system Obama prefers. As Mark said with this link......"With the trouble the dollar has had and obama a willing dupe for the Crown Prince, we could be in real trouble."

....Thank you Mark for sending this to me.


Mark
3rd Mar.Div. 1st Battalion 9th Marine Regiment
1/9 Marines aka The Walking Dead
VN 66-67


Posted by Wild Thing at 03:40 AM | Comments (3)
June 04, 2009
Barack Gets Rebuffed on Saudi Welcome Line ~ LOL
UPDATE: See further down post for NEW VIDEO
.
Yesterday POTUS, or PrezBO as I like to call him, paid his first visit in the Middle East this week to Saudi Arabia. This video from a bit of him on the "Welcome Line" with King Abdullah CLEARLY shows that few there want to acknowledge him on that line. Watch in slow motion that Barack clearly extends his hands several times, yet nobody accepts his hand. He finally does get a response from the last ma More..n in this brief clip. I've recorded it in slow motion so you can clearly see that he gets no love from the first 3 or 4 folks in the line. They only extend their hand for King Abdullah.
Poor Obama...not feeling the love you thought you would? He's DEFINITELY not feeling the adulation he enjoys in the Western world!
.

Wild Thing's comment........
LMAO
Being a narcissist, I am sure that he hates being ignored!
OH MY GOSH.
He got THREE rebuffs, blatant ones!!!
Don't these people know who he IS???
ROFL!
So much for ...Reaching Out To The Muslim World. LOL

I found it again at another person's YouTube . I will leave the other one in the post so you know this one below is the new one and it works. Thank you all for letting me know about the other video. ~ Wild Thing
Here it is......................
Posted by Wild Thing at 07:55 AM | Comments (13)
June 03, 2009
B. Hussein Obama Supports Saudi Arabia Immunity in 9/11 Lawsuit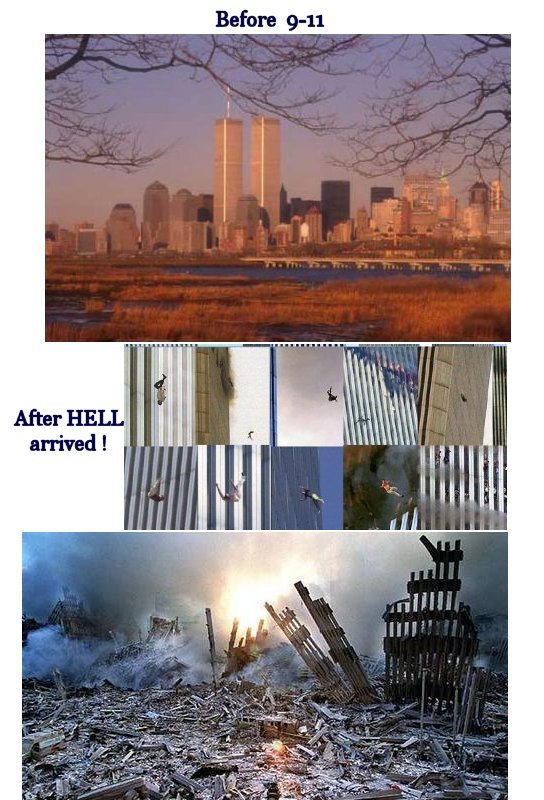 Obama administration supports Saudi immunity in 9/11 lawsuit
Brief seeking to deny Americans access to court remedies for attack
The Obama administration has petitioned the U.S. Supreme Court to protect Saudi Arabia and four of its princes from being held accountable for their alleged role in the Sept. 11, 2001, terrorist attack on the United States that killed almost 3,000 Americans.
Through its solicitor general, Elena Kagan, the Obama administration has asked that the Saudis be held immune under the Foreign Sovereign Immunities Act, or FSIA, even though there is ample U.S. evidence of complicity by the Saudi government and the named princes in support of al-Qaida's attack.
While the FSIA generally protects a sovereign state, there are exceptions under which its provisions can be invoked. Such interpretations are left largely to the courts to determine.
Families of the 9/11 victims, however, have expressed outrage over the Obama administration's filing. They regard the action as undermining the continuing fight against terror.
In its recent friend-of-the-court brief filed with the U.S. Supreme Court in "Federal Insurance Co. vs. Kingdom of Saudi Arabia," the Obama administration asked the court to deny a petition for a "writ of certiorari," or higher court hearing, by the families of the victims of 9/11 in their effort to sue Saudi Arabia and its princes.
In the original case filed in 2006, the families of the 9/11 victims allege Saudi Arabia and four Saudi princes acting in their capacity as high-level government officials and as individuals made donations to charitable organizations with the knowledge that the charities were diverting funds to al-Qaida. In response, the Saudi government invoked the FSIA as a basis to preclude a lawsuit by the 9/11 victims' families.
Fifteen of the 19 terrorists who hijacked U.S. aircraft and crashed them into the World Trade Center and Pentagon on 9/11 were from Saudi Arabia and were affiliated with al-Qaida. Intelligence and past actions link the Saudi government and the four princes with al-Qaida.
"In effect, the U.S. Government announced its opposition to allowing 9/11 victims and their families full access to the U.S. legal system in (the government's) effort to protect Saudi Arabia and its princes from being held accountable for their role in the attack on the United States," said Peter Leitner, who has assisted terror victims' families successfully in suing terrorist organizations for the past 12 years.
"As power of Attorney for the family and estate of John P. O'Neill, former FBI (counter-terrorism) expert, I find it disgusting that the Obama administration has spat in the faces of these victims just as (Obama) prepares to leave for Egypt and Saudi Arabia while advocating for the closing of (the U.S. Guantanamo prison in Cuba) and giving full access to the U.S. court system to the terrorists currently imprisoned there," he said.
.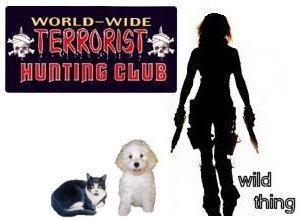 Wild Thing's comment........
HORRIBLE, Obama should be ashamed of himself as a human being.
They have proof like it says about the 15 out of the 19 terrorists being from were from Saudi Arabia and Obama could care less. He just wants to be Saudi Arabia's Number ONE Son!
.

....Thank you Mark for sending this to me.


Mark
3rd Mar.Div. 1st Battalion 9th Marine Regiment
1/9 Marines aka The Walking Dead
VN 66-67


Posted by Wild Thing at 06:55 AM | Comments (16)
May 27, 2009
Obama To Visit Saudi Arabia To Bow Again on June 3rd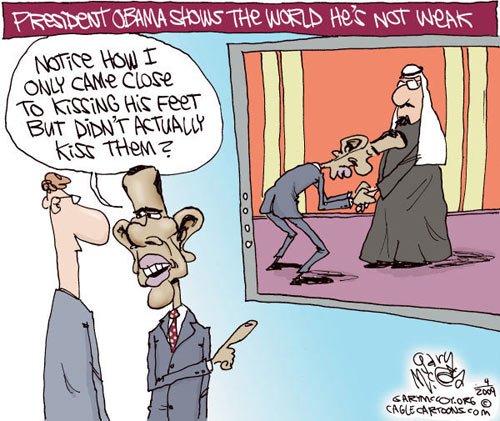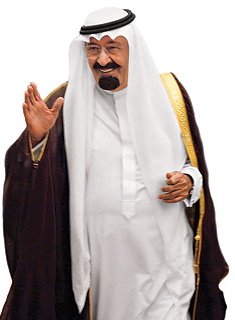 King Abdullah of Saudi Arabia
Obama Adds Saudi Arabia to Middle East
US President Barack Obama will visit Saudi Arabia on June 3 for talks on Iran's nuclear program and Washington's renewed push for a Middle East peace plan, the White House said on Tuesday.
White House spokesman Robert Gibbs said Obama would meet Saudi King Abdullah and would also discuss terrorism.
The addition of Saudi Arabia to the Middle East tour indicates added determination by President Obama to forge a regional peace in the face of hardening positions by Palestinian Authority Chairman Mahmoud Abbas and Prime Minister Binyamin Netanyahu.
"The president will meet with his majesty King Abdullah to discuss a range of important issues, including Middle East peace, Iran and terrorism," White House spokesman Robert Gibbs said late Tuesday. He is scheduled to deliver a major speech in Egypt, where he will continue attempts to reach out to the Muslim world.
The president's aides said the speech will focus on "safety and security" for Americans and Muslim nations.
Before leaving for the Middle East and Europe, President Obama will receive Abbas, two weeks after a visit by Prime Minister Netanyahu, with whom the president "agreed to disagree."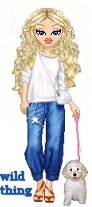 Wild Thing's comment.........
Gibbs said the two leaders would meet in Riyadh on 3 June to discuss the Mid-East peace process, Iran's nuclear programme and terrorism.....Afterwards, he will travel to Cairo to give a major policy speech addressed to the Muslim world, and then go on to Germany and France. ( source BBC )
I guess he has been practicing his bowing and wants to show off!
Posted by Wild Thing at 06:50 AM | Comments (10)
April 09, 2009
White House Denying Obama Bow OK Let's Make It A Grovel!
A Tale of Two Bows, starring Muslim, communist jerk Barack Obama
White House: No bow to Saudi
The White House is denying that the president bowed to King Abdullah of Saudi Arabia at a G-20 meeting in London, a scene that drew criticism on the right and praise from some Arab outlets.
"It wasn't a bow. He grasped his hand with two hands, and he's taller than King Abdullah," said an Obama aide, who spoke on the condition of anonymity.
The Washington Times called the alleged bow a "shocking display of fealty to a foreign potentate" and said it violated centuries of American tradition of not deferring to royalty. The Weekly Standard, meanwhile, noted that American protocol apparently rules out bowing, or at least it reportedly did on the occasion of a Clinton "near-bow" to the emperor of Japan.
Interestingly, a columnist in the Saudi-backed Arabic paper Asharq Alawsat also took the gesture as a bow and appreciated the move.
"Obama wished to demonstrate his respect and appreciation of the personality of King Abdullah Bin Abdulaziz, who has made one of the most important calls in the modern era, namely the call for inter-faith and inter-cultural dialogue to defuse the hatred, conflict and wars," wrote the columnist, Muhammah Diyab.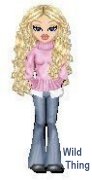 Wild Thing's comment..........
Not a bow??? And those aren't Arabs either! OK how about we call it a grovel before the
king of Mecca. There ya go!
Posted by Wild Thing at 05:40 AM | Comments (8)
April 03, 2009
Obama Bows to Saudi King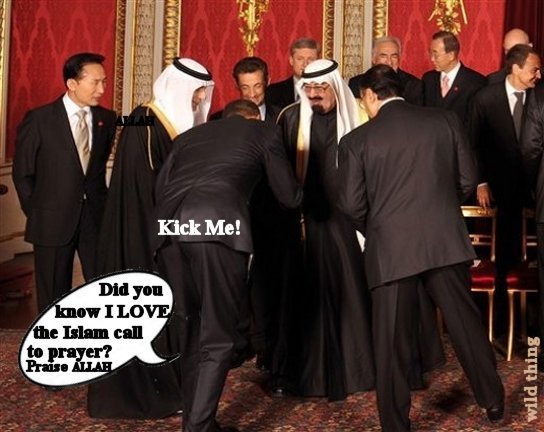 Greeting called 'most unbecoming for president of the United States'
Obama greeted the king of Saudi Arabia with a full bow from the waist yesterday, a move one commentator described as a violation of protocol and not worthy of the office he holds.
"I am quite certain that this is not the protocol, and is most unbecoming a president of the United States," writes Clarice Feldman in an American Thinker commentary.
The situation developed as leaders of the world attending the G20 summit in London assembled for a photograph to mark the event.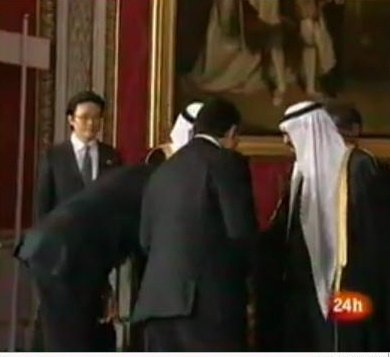 In this image, after the king extended his hand while Obama approached, Obama bends from the waist until his head is nearly at the monarch's waist:

The bow comes at about 50 seconds into the video.
The action appeared especially awkward since among the dozens of world leaders and their spouses, handshakes abounded, but there appeared to be no other bowing in the room.
SHORT VERSION
SAUDI ARABIA...Protocol
Greetings are highly formalistic
Shaking of hand is often accompanied by touching the arm or the shoulder
Men who are familiar with one another may often embrace at greeting
Relish lavish gifts
Have a strict sense of religion and diet
Men may bring wives to the United States, however, in Saudi Arabia, they remain unseen
Cherish long, close business friendships
Harbor a disdain for the US business custom of changing sales/marketing representatives
Dogs are not commonly household pets
Good topics: history, culture, and respect fore the Islamic faith
Bad topics: any blasphemy, Israel, and the role of women

Proper Business Etiquette in Saudi Arabia
Use your hands carefully. Use your right hand when doing anything in public to practice proper business etiquette in Saudi Arabia (e.g., handshaking). Keep from gesturing with your hands a lot or pointing at anything, especially to the soles of people's shoes or feet. This is considered very rude behavior. Get used to people being in your personal space and refrain from pulling or jerking back when someone touches you. It is customary to touch and stand close to one another.

Business and Social Customs in Saudi Arabia
Saudi custom regarding greetings is rather ritualized. When entering a meeting full of people, a Saudi will greet each person individually with a handshake while standing. The same is expected of visitors. Learning some appropriate Arabic phrases for such occasions is appreciated.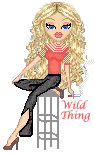 Wild Thing's comment.......
The Founders of this great nation weep.
I remember how it creeped me out when Dubya held his hand then I learned something from a video I saw of what had happened. I watched the entire video of that event, the Saudi king first totters and then reaches out his hand to President Bush.
What Obama has done iby bowing is total SUBMISSION. The dignity of America is thoroughly and deliberately trashed by Obama. He's so embarrassing. I can't stand it. There's something new every day.
And another thing most of the hijackers and murderers on 9/11 were Saudis.
LOOK at this!
Saudi King Bans Kissing of His Hand
September 12, 2005

The new Saudi king has ordered citizens not to kiss his hand, saying the traditional gesture of
respect is degrading and violates Islam.
"Kissing hands is alien to our values and morals, and is not accepted by free and noble souls," Abdullah told a delegation from Baha, in southwest Saudi Arabia, which came to the royal palace to offer congratulations on his accession. "It also leads to bowing, which is a violation of God's law. The faithful bow to no one but God."

....Thank you Mark for sending this to me.

Mark
3rd Mar.Div. 1st Battalion 9th Marine Regiment
1/9 Marines aka The Walking Dead
VN 66-67


Posted by Wild Thing at 07:50 AM | Comments (13)
October 28, 2008
Saudi-funded textbooks America's K-12 classrooms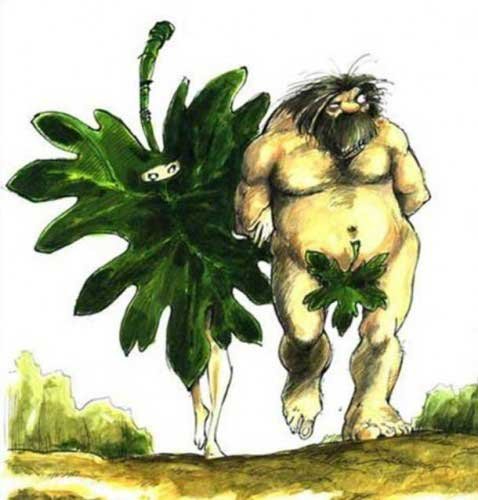 Muslim Version of Adam and Eve
Saudi-funded textbooks being used in America's K-12 classrooms.
Teaching, among other things, that Jesus was a "Palestinian," the state of Israel never existed, and that the Muslims discovered America before Columbus. At this rate, perhaps even Saudi grade-school textbooks, complete with jihadi and dhimmi declarations, will come to instruct American school-children.
"Public Schools Teach the ABCs of Islam," by Erick Stakelbeck for CBN News, October 9:
CBNNews.com - Several recent studies have shown that American students are alarmingly ignorant about U.S. history and world events.
Experts have contributed the problem to everything from failing schools to substandard teachers.
But what about content?
For instance, did you know that Muslims discovered America? Or that Jerusalem is an Arab city? That's just some of the "history" that students in America's K-12 classrooms have been taught in recent years--with the help of taxpayer money.
A new report by the non-profit Institute for Jewish and Community Research finds that American high school and elementary textbooks contain countless inaccuracies about Christianity, Judaism, Israel and the Middle East.
The Institute examined 28 of the most widely-used history, geography and social studies textbooks in America. It found at least 500 errors.
One book ignored the Jewish roots of Christianity, saying the faith was founded by a "young Palestinian" named Jesus.
Another stated as fact that the Koran was revealed to Mohammed from God.
Yet another said ancient Jewish civilization contributed "very little" to to the arts and sciences.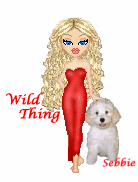 Wild Thing's comment.........
Sheesh, this is coming from people that sleep with their goats!
There should be a way to stop this, maybe parents can do it if they join together....if they care and not are all liberals.
I posted about this before awhile back but this is more information about it.

....Thank you RAC for sending this and the graphic.
RAC has a website that is awesome. 336th Assault Helicopter Company

13th Combat Aviation Battalion - 1st Aviation Brigade - Soc Trang, Republic of Vietnam


Posted by Wild Thing at 04:47 AM | Comments (8)
January 17, 2008
Bush's Sword Dance In Saudi Arabia
Bush doing the traditional Arab Sword Dance in Saudi

Wild Thing's comment........
I really am uncomfortable seeing this, I wish this kind of friendliness was seen with a good strong leader for Israel instead of a Saudi anything. But alas not only do we have a globalist leader that once was strong on the axis of evil, but Israel as well has a leader that misses the mark in being strong for his people.
Posted by Wild Thing at 01:45 AM | Comments (13)
January 15, 2008
New US Weapons Sale for Saudis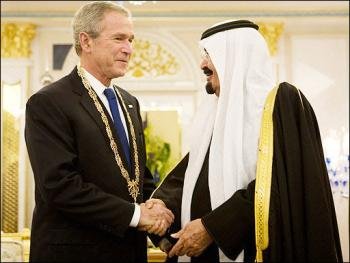 King Abdullah bin Abdul Aziz al-Saud and George W. Bush
New US Weapons Sale for Saudis
WASHINGTON
The Democratic-led Congress is unlikely to block U.S. plans to sell $123 million worth of sophisticated precision-guided bomb technology to Saudi Arabia, despite concerns from some members that the systems could be used against Israel.
The Bush administration on Monday notified Congress of its intent to sell the bomb-delivery systems as part of a multibillion-dollar arms package to bolster the defense of U.S. allies in the Gulf.
Rep. Tom Lantos, chairman of the House Foreign Affairs Committee, does not intend to consider a resolution of disapproval, said spokeswoman Lynne Weil. Otherwise, Lantos declined to comment.
The arms deal creates a dilemma for lawmakers, especially for Democrats eager to challenge President Bush's handling of foreign policy. At the same time, they see Saudi Arabia's cooperation as crucial to the war on terror and in deterring aggression from Iran.
"We need to be convinced that the sale makes sense militarily and ensure that it in no way harms our security or those of our allies," said Sen. Joseph Biden, D-Del., chairman of the Senate Foreign Relations Committee. "We must also make certain that the administration does not just try to use a few arms sales to substitute for the comprehensive, coherent strategy we need for the region."
Timed to coincide with Bush's trip to Saudi Arabia, the notification opens a 30-day window during which lawmakers can object to the sale, which envisions the transfer of 900 Joint Direct Attack Munitions, or JDAMs, to the Saudis, the State Department said.
The proposed deal follows notification on five other packages to Saudi Arabia, the United Arab Emirates and Kuwait, and brings to $11.5 billion the amount of advanced U.S. weaponry, including Patriot missiles, provided to friendly Arab nations under the Gulf Security Dialogue, spokesman Sean McCormack told reporters.
Administration officials say the total amount of sales as part of the dialogue is estimated at $20 billion, but they also have cautioned that the figure is subject to what equipment the receiving countries actually purchase.
The sale is a key element in the U.S. strategy to bolster the defenses of its Arab allies in Saudi Arabia and other oil-producing majority Sunni Muslim Gulf nations against threats from Shiite Iran.
A principal aim of Bush's Mideast visit is to convince the Saudi leadership as well as those in Kuwait, Bahrain and the United Arab Emirates that he remains committed to preventing Iran from destabilizing the region, despite U.S. intelligence findings that Tehran halted its nuclear weapons development in 2003.
Congress has already been briefed on the entire Gulf Security Dialogue arms package, which includes the sale of the Navy's Littoral Combat system as well as the JDAMs kits. During these meetings, the administration assured lawmakers that there would be proper restrictions on the JDAMs sale to ensure that the weapon would not pose a threat to Israel.
"We've spent a lot of time ensuring that we abide by our commitments to a qualitative military edge for Israel," McCormack said. "We are committed to maintaining that qualitative military edge for Israel."
Members who still oppose it say they are concerned it would give Saudi Arabia a technical edge that could be used to attack Israel.
Democratic Reps. Anthony Weiner of New York and Robert Wexler of Florida said they will push for a resolution condemning the sale. Their resolution already has some three dozen co-sponsors.
"It's mind-bogglingly bad policy because the Saudis at every turn have been uncooperative" regarding U.S. interests in the Middle East, Weiner said in a statement on Monday.
At least one Republican, who previously registered his concerns with the deal, said he wasn't ready to support the deal just yet.
"The administration must guarantee to Congress' satisfaction that selling JDAMs to Saudi Arabia will not harm U.S. forces or our democratic ally Israel," said Rep. Mark Kirk, R-Ill. "At this time, I do not have enough information to support the sale."
Still, senior congressional aides said it was considered unlikely that the required two-thirds majority in Congress could be found to stop the sale.
Mark Regev, a spokesman for Israeli Prime Minister Ehud Olmert, said the Israeli government would not comment on the arms deal.
Previously, Israel has indicated it does not oppose the deal and Washington plans to counterbalance the sales to Arab nations with $30 billion in military assistance to the Jewish state — a more than 25 percent increase over the next 10 years.
Notifications to Congress of specific transactions are made in "piecemeal" fashion, McCormack said. He added that the 30-day deadline for lawmakers to raise opposition to the previous five sales had passed.
The five earlier agreements included two sales to the United Arab Emirates for a Patriot missile system and support for an airborne early warning system; one to Kuwait for Patriot missile system upgrades and two to Saudi Arabia for "targeting pods" and upgrades to AWACs airborne warning and control aircraft.


Wild Thing's comment........
Arming the Saudis with anything more advanced than slingshots does not appeal to me.
Bush is in legacy mode....desperate to salvage his Roadmap full of Potholes.
Posted by Wild Thing at 02:47 AM | Comments (19)
March 30, 2007
Saudi King Blasts 'illegitimate occupation' Of Iraq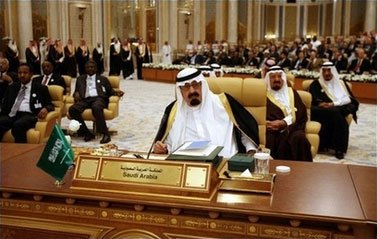 Saudi king blasts 'illegitimate occupation' of Iraq
King Abdullah says Arab nations will not allow any foreign force to decide region's future.
Saudi King Abdullah, whose country is a close US ally, on Wednesday slammed the "illegitimate foreign occupation" of Iraq in an opening speech to the annual Arab summit in Riyadh.
"In beloved Iraq, blood is being shed among brothers in the shadow of an illegitimate foreign occupation, and ugly sectarianism threatens civil war," Abdullah said.
He also said that Arab nations, which are planning to revive a five-year-old Middle East peace plan at the summit, would not allow any foreign force to decide the future of the region.
In the past, Saudi leaders including Foreign Minister Prince Saud al-Faisal have often criticised US policy in Iraq but have never described its presence there as "illegitimate."
If Arab leaders recover trust in each other and regain their credibility, "the winds of hope will blow on the nation, and then, we will not allow forces from outside the region to determine the future of the region, and only the flag of Arabism will be raised on Arab soil," Abdullah said.
Arab foreign ministers meeting ahead of the summit agreed on Monday to call for an amendment of Iraq's 2005 constitution to give Sunni Arabs a greater share of power in the war-ravaged country and prevent its breakup.
But Iraqi Foreign Minister Hoshyar Zebari responded by saying the government did not need a "diktat" from the Arabs on how to amend its constitution and boost national reconciliation.
The Iraqi government has initiated moves to review a de-Baathification law in a bid to woo former members of the regime of executed dictator Saddam Hussein back into politics and government jobs.
Under a controversial de-Baathification law, tens of thousands of members of Iraq's former ruling Baath party were stripped of their posts in government, at universities and in business after the 2003 US-led invasion.
The law has been a major source of grievance for the minority Sunnis, who have waged a deadly insurgency against US troops and the Shiite-led American-backed government in Baghdad.
Iraq's once-ruling Sunnis also want an amendment of the constitution, which they fear leaves their central regions without natural resources and Iraq's oil wealth in the hands of the governing Shiites and the autonomous Kurds.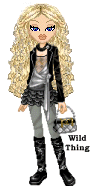 Wild Thing's comment.........
The Saudis have always been our enemy. This sand lizard only exists because the U.S. has protected the Saudi family for decades. How quickly the Saudis forget how we protected them when Saddam invaded Kuwait in 1990. The Saudi royal family has been the primary funding source for Wahhabist schools (madrassas) and mosques that have been cranking out terrorists and exporters of terrorism. They also back the Muslim schools here in our country. Many of those schools on our land and Mosques that are being watched by our government security as we have all read about.
My guess is from the action in Congress they can no longer be sure the US will "take care" of Iran before we leave, so they need to play nice with Imanutjob. One more blow to America's reputation, courtesy of the Rats.
I wonder if this has anything to do with the reason Saudi Arabia's King Abdullah canceled the state dinner at the White House. Article HERE
Apart from the oil, why we are friends with these people is beyond me.
Posted by Wild Thing at 12:47 AM | Comments (10)
July 29, 2006
To The Royal Court: BITE ME...... from, Israel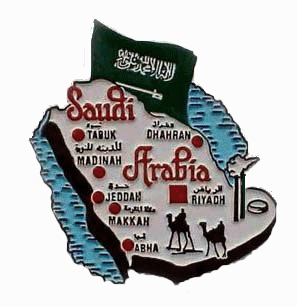 A STATEMENT BY THE ROYAL COURT

JEDDAH, JULY 25, SPA -- FOLLOWING IS THE STATEMENT ISSUED TODAY BY THE ROYAL COURT:
" THE KINGDOM OF SAUDI ARABIA HAS UNDERSTAKEN THE ROLE REQUIRED OF IT BY ITS RELIGIOUS AND NATIONAL DUTY WITH REGARD TO THE SITUATION IN THE REGION AND REPERCUSSIONS OF EVENTS IN LEBANON AND THE OCCUPIED PALESTINIAN TERRITORIES.
IN THIS REGARD, IT HAS CAUTIONED, WARNED AND EXTENDED ADVICE. FURTHERMORE, IT HAS STRIVEN FROM THE FIRST MOMENT TO STOP THE AGRRESSION, MOVING ON MORE THAN ONE FRONT AND BY MORE THAN ONE MEANS, TO PERSUADE THE INTERNATIONAL COMMUNITY TO FORCE ISRAEL TO AGREE TO A CEASEFIRE.
MEANWHILE, THE KINGDOM HAS DISPATCHED HRH THE FOREIGN MINISTER AND HRH THE SECRETARY GENERAL OF THE NATIONAL SECURITY COUNCIL TO MEET H.E. THE U.S. PRESIDENT IN WASHINGTON AND INFORM HIM OF ITS VIEWS ON THE GRAVE AND UNPREDICTABLE CONSEQUENCES OF THE UNREMITTING ISRAELI AGGRESSION IF MATTERS WENT BEYOND CONTROL.
THE KINGDOM HAS ALSO ASKED PERSONAL ENVOYS TO VISIT THE CAPITALS OF THE SECURITY COUNCIL'S PERMANENT MEMBER STATES TO CONVEY THE SAME MESSAGE.
THE ARABS HAVE PROCLAIMED PEACE AS A STRATEGIC OPTION FOR THE ARAB NATION. THEY PRESENTED A JUST AND DISTINCT PLAN FOR REGAINING THE OCCUPIED ARAB TERRITORIES IN EXCHANGE FOR PEACE. THEY REFUSED TO RESPOND TO PROVOCATIONS AND IGNORED ANTI-PEACE EXTREMIST CALLS. IT SHOULD BE STATED THAT PATIENCE COULD NOT LAST FOREVER. IF THE ISRAELI MILITARY BRUTALITY PERSISTED WITH KILLINGS AND DESTRUCTION NO ONE COULD PREDICT THE CONSEQUENCES AND THAN REGRETS WILL BE IN VAIN.

THEREFORE, THE KINGDOM ADDRESSES AN APPEAL AND A WARNING TO THE INTERNATIONAL COMMUNITY IN ITS ENTIRETY, AS REPRESENTED BY THE U.N. AND IN PARTICULAR THE U.S.

THE KINGDOM OF SAUDI ARABIA CALLS ON ALL TO ACT IN ACCORDANCE WITH HONEST, CONSCIOUS AND INTERNATIONAL MORAL AND HUMANITARIAN LAWS. IT ALSO WARNS ALL THAT IF THE PEACE OPTION IS REJECTED DUE TO THE ISRAELI ARROGANCE THEN ONLY THE WAR OPTION REMAINS AND NO ONE KNOWS THE REPERCUSSIONS BEFALLING THE REGION, INCLUDING WARS AND CONFLICT THAT WILL SPARE NO ONE INCLUDING THOSE WHOSE MILITARY POWER IS NOW TEMPTING THEM TO PLAY WITH FIRE.
--MORE 1625 Local Time 1325 GMT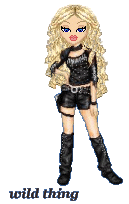 Wild Thing's comment.......
I apologize for all the caps, that is how the announcement is stated at the site the Saudi Press Agency...HERE.
OK so maybe the Saudi's are just doing the…. we need to say something thang', you know for the people to hear. Or maybe they are serious, but I just can't see them wanting to be at the receiving end of the power of the IDF.
I am not sure if they want to risk themselves over the Palestinians, who they've never given a damn about except as props. The Saudis pay others to do their work.

Posted by Wild Thing at 01:47 AM | Comments (10)