July 16, 2019
VP Mike Pence takes part in unveiling of Neil Armstrong's Apollo 11 spacesuit

VP Mike Pence takes part in unveiling of Neil Armstrong's Apollo 11 spacesuit
Vice President Mike Pence delivers remarks at the National Air and Space Museum in Washington, D.C. The event will unveil astronaut Neil Armstrong's Apollo 11 spacesuit for the first time in 13 years, to celebrate the 50th anniversary of the launch of the lunar mission.
Posted by Wild Thing at 02:40 PM | Comments (0) | TrackBack
June 25, 2019
SpaceX launches hefty rocket with 24 satellites

SpaceX launches hefty rocket with 24 satellites
SpaceX launched its heftiest rocket with 24 research satellites early Tuesday. It marked the military's first ride on a recycled rocket. Both side boosters landed back at Cape Canaveral, but the new core booster missed an ocean platform. (June 25)
Posted by Wild Thing at 04:20 AM | Comments (0) | TrackBack
May 15, 2019
We are going to the Moon, to stay, by 2024. And this is how.
We are going to the Moon, to stay, by 2024. And this is how.
Posted by Wild Thing at 02:34 PM | Comments (0) | TrackBack
President Trump wants NASA to go back to the moon
Trump wants NASA to go back to the moon
Posted by Wild Thing at 02:29 PM | Comments (0) | TrackBack
December 18, 2018
Vice President Pence Delivers Remarks at Kennedy Space Center

Vice President Pence Delivers Remarks at Kennedy Space Center
Posted by Wild Thing at 11:43 AM | Comments (0) | TrackBack
August 06, 2012
Success!!! NASA's 'Curiosity' Rover Lands on Mars...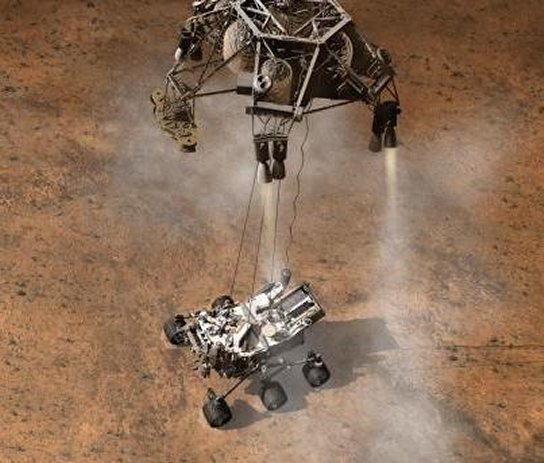 The car-size, one-ton rover Curiosity touched down on Mars at 1:31 a.m. EDT Monday.

NASA's most high-tech Mars rover on Sunday zeroed in on the red planet where it will attempt a tricky celestial gymnastics routine during a "seven minutes of terror" plummet through the atmosphere.
The Curiosity rover was poised to hit the top of the Martian atmosphere at 13,000 mph. If all goes according to script, it will be slowly lowered by cables inside a massive crater in the final few seconds.
NASA was ready for the "Super Bowl of planetary exploration," said Doug McCuistion, head of the Mars exploration program at NASA headquarters.
"We score and win or we don't score and we don't win," said McCuistion.
If all goes well, mission control at the NASA Jet Propulsion Laboratory should hear a signal at 10:31 p.m. Pacific. The space agency warned that confirmation could take longer if an orbiting spacecraft that's supposed to listen for Curiosity during the descent is not in the right place.
Curiosity's trajectory was so accurate that engineers decided to wave off a last chance to tweak its position before atmosphere entry.
.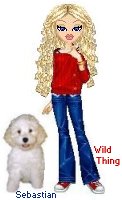 Wild Thing's comment...............
CONGRATULATIONS! It was great, I got to see it land very early this morning as I was working on my blog. Nick and I cheered the project and landing together. God bless these people for all the work they have done.
Posted by Wild Thing at 01:55 AM | Comments (2)
July 21, 2011
Final Touchdown...Space Shuttle Atlantis and Never Forget Obama Pulled The Plug On NASA!
.
.
COUNTDOWN from the 'Signals' cd by Rush. On
April 12, 1981
, Rush was invited to NASA to watch the launch of the first Space Shuttle Columbia. They were so impressed and inspired that they came up with this song and video to pay tribute to NASA astronauts Young and Crippen, and the whole space program.

.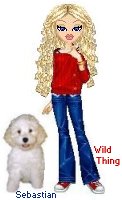 Wild Thing's comment........

Thanks to all the brave men and women who have dared to go into space push the envelope and to those on the ground who made it possible To those that gave their all RIP and prayers to the family's .

And Obama YOU CAN BURN IN HELL AND TAKE YOUR WIFE WITH YOU!!!!!!!!
I always enjoyed the double boom when I was physically in Los Angeles and the Shuttle landed at Edwards.

The money we spent on the stimulus could have funded at least 2 mission to Mars.
I am just so very sad of the amount of hope that has been lost since Obama took office, among the thiings he is destroying is the morale of America.

Kennedy gave us a goal, to be the first to the moon. It built our nation, gave us unity, pride and levels of achievement unheard of.
Obama takes it away.And he makes no effort to even recognize this event.

Another reason to get rid of Obama in 2012. The symbolism of the US retreat from space cannot be overestimated. This is a great day for Obama who believes the world will be a better place with the US brought down to the level of the rest of the world.
3200 people will lose their job when Atlantis touches down.
Fox just showed the signs the NASA workers had made. It has me crying, these people made their signs and are holding them up to the camera of the various jobs that have had with NASA and how they have been a part of all of this. One can just see the pride but sadness too with each one of them.
Touchdown! And all is safe. Awesome!
Wheel stop.
It's over...and I am in tears.

The tombstone reads:
United States Manned Space Program
1961-2011
Killed by Barak Obama
Posted by Wild Thing at 06:20 AM | Comments (4)
February 24, 2011
Space Shuttle Discovery's Final Launch

Space Shuttle Discovery's Final Launch
Discovery, NASA's oldest and most journeyed space shuttle
OBAMA's closure of the US shuttle program will leave a gaping hole in the American space mission, and leaves astronauts to rely on the Russian Soyuz space capsule for transport to the orbiting International Space Station.

.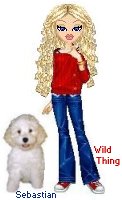 Wild Thing's comment.........
Godspeed!! GOD BLESS STS-133 Discovery.
Well from now on it will be Obama's reaching out to his muslims about space.
Posted by Wild Thing at 04:55 PM | Comments (3)
August 05, 2010
Solar Tsunami to Strike Earth
NASA's Solar Dynamics Observatory snapped this X-ray photo of the Sun early in the morning of Sunday, August 1st. The dark arc near the top right edge of the image is a filament of plasma blasting off the surface -- part of the coronal mass ejection. The bright region is an unassociated solar flare.
Solar Tsunami to Strike Earth
Earth is bracing for a cosmic tsunami Tuesday night as tons of plasma from a massive solar flare head directly toward the planet.
The Sun's surface erupted early Sunday morning, shooting a wall of ionized atoms directly at Earth, scientists say. It is expected to create a geomagnetic storm and a spectacular light show -- and it could pose a threat to satellites in orbit, as well.
"This eruption is directed right at us and is expected to get here early in the day on Aug. 4," said Leon Golub of the Harvard-Smithsonian Center for Astrophysics. "It's the first major Earth-directed eruption in quite some time."
The solar eruption, called a coronal mass ejection, was spotted by NASA's Solar Dynamics Observatory, which captures high-definition views of the sun at a variety of wavelengths. SDO was launched in February and peers deep into the layers of the sun, investigating the mysteries of its inner workings.
"We got a beautiful view of this eruption," Golub said. "And there might be more beautiful views to come if it triggers aurorae."
Views of aurorae are usually associated with Canada and Alaska, but even skywatchers in the northern U.S. mainland are being told they can look toward the north Tuesday and Wednesday evenings for rippling "curtains" of green and red light.
When a coronal mass ejection reaches Earth, solar particles stream down our planet's magnetic field lines toward the poles. In the process, the particles collide with atoms of nitrogen and oxygen in the Earth's atmosphere, which then glow, creating an effect similar to miniature neon signs.
The interaction of the solar particles with our planet's magnetic field has the potential to create geomagnetic storms, or disturbances, in Earth's magnetosphere. And while aurorae are normally visible only at high latitudes, they can light up the sky even at lower latitudes during a geomagnetic storm.
Fortunately for Earth-bound observers, the atmosphere filters out nearly all of the radiation from the solar blast. The flare shouldn't pose a health hazard, Golub told FoxNews.com.
"It's because of our atmosphere," he explained, "which absorbs the radiation, as well as the magnetic field of the Earth, which deflects any magnetic particles produced."
The radiation "almost never" makes it to ground, he noted, though pilots and passengers in airplanes may experience increased radiation levels akin to getting an X-ray.
The solar particles also could affect satellites, though scientists think that possibility is remote. Orbital Sciences Corp. believe a similar blast may have knocked its Galaxy 15 satellite permanently out of action this year.
.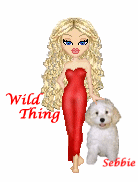 Wild Thing's comment.......
Interesting and amazing. I think it is actaully pretty, not wanting to get next to it. haha But still all those colors, oranges, reds, yellow etc.

......Thank you RAC for sending this to me.


RAC has a website that is awesome. 336th Assault Helicopter Company


13th Combat Aviation Battalion - 1st Aviation Brigade - Soc Trang, Republic of Vietnam


Posted by Wild Thing at 07:44 AM | Comments (2)
July 06, 2010
Obama Orders His NASA Chief Charles Bolden To Suck Up To Muslims Since They Don't Contribute To Space Programs
NASA Chief Charles Bolden talking to Al Jazeera in a recent interview where Bolden was asked why he was visiting the Middle East Region. Bolden said he was "excited" to be in the area, and the proceeded to give a bizarre answer that revealed that President Obama himself had charged Bolden with finding ways to help Muslims "feel good" about their historic contributions to science, math, and engineering:
NASA Chief: Next Frontier Better Relations With Muslim World
Administrator Charles Bolden said in a recent interview that his "foremost" mission as the head of America's space exploration agency is to improve relations with the Muslim world.
Though international diplomacy would seem well outside NASA's orbit, Bolden said in an interview with Al Jazeera that strengthening those ties was among the top tasks President Obama assigned him

He said better interaction with the Muslim world would ultimately advance space travel.
"When I became the NASA administrator — or before I became the NASA administrator — he charged me with three things. One was he wanted me to help re-inspire children to want to get into science and math, he wanted me to expand our international relationships, and third, and perhaps foremost, he wanted me to find a way to reach out to the Muslim world and engage much more with dominantly Muslim nations to help them feel good about their historic contribution to science … and math and engineering."
"It is a matter of trying to reach out and get the best of all worlds, if you will, and there is much to be gained by drawing in the contributions that are possible from the Muslim (nations)," he said. He held up the International Space Station as a model, praising the contributions there from the Russians and the Chinese.

In the same interview, Bolden also said the United States, which first sent men to the moon in 1969, is no longer capable of reaching beyond low earth orbit without help from other nations.

.
Krauthammer on Obama's NASA Muslim Outreach Program

.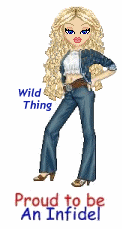 Wild Thing's comment.........

OMG , Obama personally asks the NASA Administrator to reach out to predominantly Muslim nations and help them feel good about their contributions to science. This is a priority with Muslim Obama. He needs to be president of some Muslim country NOT the USA. Obama shouldn't come near anything American.

He said better interaction with the Muslim world would ultimately advance space travel.

The Sand Savages are such noted rocket scientists. sheesh I wonder who will be the first to orbit the earth in a suicide vest?

Can someone please explain to me what on earth "better relations with the Muslim world" has to do with our space program?
Where do Obama and his master Soros find these horrible people. Would it be possible to freeze-dry him and blast him beyond the solar system as a sort of statement to the universe?

JFK wanted NASA to go to the moon.
Where does Obama want NASA to go?
Americans walked on the moon 41 years ago. Mooslimes ride around on donkeys to this day.

Just like the WTC is a spot where Muslims want to build a Mosque....which muslims know is the ultimate thumb in your eye....OBAMA the Muslim, now uses NASA as the ultimate thumb in the eye of America's space program!
The mission of NASA has always been to explore space, and advance American science and technology in the process. The wonders of the Mars explorations, the Hubble Space Telescope, and the planetary probes—as well as the now-"ancient" voyages to the moon—have enriched us all!
But in the era of Barack Hussein obama, even NASA is hijacked to serve one of Hussein's primary objectives—to sell us out to the muslims!!!!
If the muslims succeed in conquering large areas of the world, including America (which is their aim), there will be NO MORE planetary and deep-space exploration. Space will only be used for military purposes, and for such communications applications as to spread propaganda to islam's captive populations, and to block communication from any parts of the world that remain free of islamic conquest.
Obama's misuse of NASA is yet one more sign of what his evil plans for our country really are.
Posted by Wild Thing at 04:55 AM | Comments (13)
May 16, 2010
Atlantis Roars Off The Launch Pad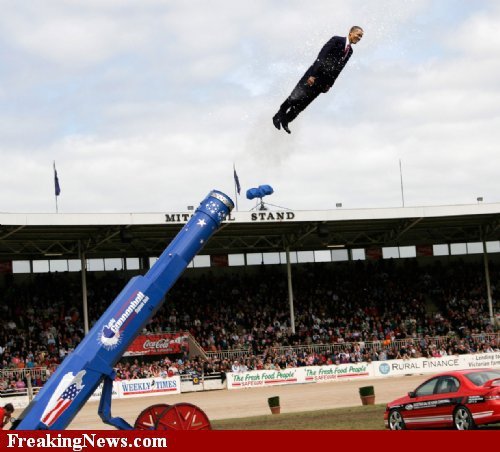 I wish they were sending THIS Muslim freak Obama off into out of space ike Atlantis! ~ Wild Thing

.
Atlantis Roars Off The Launch Pad -
Space Shuttle Atlantis lifts off from Launch Pad 39A at NASA's Kennedy Space Center in Florida on-time at 01:20pm CDT, Friday, May 14, 2010.
Also please note that Atlantis was lifting off on its last ever scheduled flight too...

The six-member crew of STS-132 began their 12-day mission to the International Space Station with the May 14th liftoff of Space Shuttle Atlantis at 2:20pm Eastern from NASA's Kennedy Space Center, Fla. Commander Ken Ham, Pilot Tony Antonelli and Mission Specialists Garrett Reisman, Steve Bowen, Mike Good and Piers Sellers are delivering to the ISS a cargo carrier filled with spare parts and Rassvet, the Russian Mini Research Module-1.
.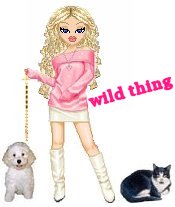 Wild Thing's comment........
Godspeed to those aboard Atlantis.
Posted by Wild Thing at 05:55 AM | Comments (3)
April 16, 2010
Obama's Plan "Turns NASA Into an R&D Agency," "Ends Our Human Dominance in Space"

Charles Krauthammer: Obama's Plan "Turns NASA Into an R&D Agency," "Ends Our Human Dominance in Space"
.
Barack Obama on Thursday set out his plan for the future of the U.S. space agency NASA. His vision includes an eventual manned flight to Mars, although not as soon as many Americans had hoped. The president went to Florida's Kennedy Space Center to defend his controversial proposal to change America's course in space.
Obama says he wants American space exploration to "leap into the future," and not continue on the same path. "By the mid-2030s, I believe we can send humans to orbit Mars and return them safely to earth, and a landing on Mars will follow, and I expect to be around to see it," he said.
At the Kennedy Space Center, where U.S. space missions begin, Mr. Obama unveiled his proposal for the future of NASA beyond the end of the space shuttle program, which has only three flights remaining.
The president's plan would give private companies almost $6 billion to build their own spacecraft and fly them to the International Space Station. It would also extend the station's life by five years.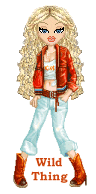 Wild Thing's comment........

Everything Obama does gets messed up.......everything! GO AWAY Obama!!!!!!
Posted by Wild Thing at 06:50 AM | Comments (6)