November 01, 2014
BREAKING NEWS! U.S. Marine Sgt. Andrew Tahmooressi Ordered Released from a Mexican Prison after 214 Days in Captivity
BREAKING NEWS! U.S. Marine Sgt. Andrew Tahmooressi Ordered Released from a Mexican Prison after 214 Days in Captivity

U.S. Marine Sgt. Andrew Tahmooressi has been released by a Mexican Judge! The order came down today, and Andrew has reportedly been released after 214 days in a Mexican Prison. Sgt. Tahmooressi took a wrong turn and wound up in Mexico. It is such a travesty that he spent 214 days in jail. There is NO WAY Barack Obama should have allowed this brave Marine to languish in a Mexican Prison like this. But praise God he is now free!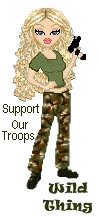 Wild Thing's comment.......
This is such great news.
Posted by Wild Thing at 12:55 AM | Comments (5)
August 27, 2014
Amnesty Pusher Mexican President Declares America "The Other Mexico" - He needs to visit the Alamo
Forget so-called "Mexifornia." How about the United States of Mexico?
On Monday, Mexico President Enrique Peña Nieto called on other states to "evolve" like California so the United States can be more like his home country.
Appearing with Los Angeles Mayor Eric Garcetti and California Governor Jerry Brown in Los Angeles, Peña Nieto called for amnesty legislation and more open borders while blasting governors who have taken a tough stance on illegal immigration.

"This is the other Mexico," Peña Nieto reportedly "said of the United States, which is property to an estimated 11 million Mexican immigrants," according to the Los Angeles Times.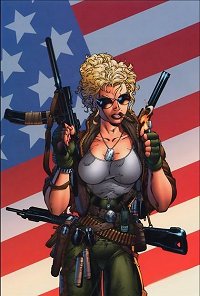 Wild Thing's comment.........
Disgusting Mexico's president is just like Obama, both of these men think they can push their agenda on a country and it makes me furious.
Someone should haul this Mexican president to see the Alamo.
Posted by Wild Thing at 12:50 AM | Comments (2)
Corrupt Mexican President Enrique Pena Nieto Has the Nerve to come to our country whie our Marine is in his prison!!!!

Protesters, lawmakers criticize Mexico's handling of Marine case
Demonstrators, including a Republican lawmaker, gathered outside the historic Leland Stanford Mansion in Sacramento on Tuesday to protest the jailing of a U.S. Marine in Mexico.
Gov. Jerry Brown is hosting a luncheon for Mexican President Enrique Pena Nieto at the mansion, part of Pena's two-day visit to California.
"I refuse to eat with Sgt. Andrew Tahmooressi's captors," said Republican Assemblyman Tim Donnelly, who helped organize the protest. "We want him to give us our Marine back."
The Marine reservist, Sgt. Andrew Tahmooressi, illegally entered Mexico in March with three firearms and is awaiting trial. Tahmooressi says he crossed the border by accident, and his case has become a cause celebre for some conservatives in the United States.
Mexican officials say the judicial system must run its course, and Brown did not publicly address the issue when he was in Mexico City on a four-day trade mission last month.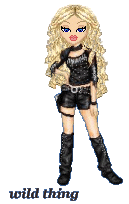 Wild Thing's comment...........
It is sickening that this horrible person is allowed into our country. Remember how he came here before and spoke all around our country pushing how he wanted us to allow illegals into our borders.......... grrrrrrrrrrrrrrr
Posted by Wild Thing at 12:47 AM | Comments (1)
May 28, 2014
Friends of Marine jailed in Mexico recall how he saved lives, led by example
Friends of Marine jailed in Mexico recall how he saved lives, led by example
The Marine sergeant imprisoned in Mexico since late March saved an untold number of lives thanks to his bravery and leadership during two tours in Afghanistan, combat veteran friends of Andrew Tahmooressi told FoxNews.com.
Imprisoned in Mexico for allegedly making a wrong turn into Mexico while carrying three weapons, Tahmooressi faces as much as 20 years in prison, even though his guns were legal in the U.S. and there appears to be ample evidence his border crossing was a mistake. While his family waits for his case to wind through the Mexican legal system, three of his fellow Marines reminded FoxNews.com that Marines don't leave another Marine behind.
Mark Podlaski, Sam Vranicar and John Richardson, who all served in Afghanistan with Tahmooressi, share a simmering frustration and anger with the lack of attention paid to their sergeant's case by the federal government.
"I think John Kerry is completely lazy; I think it's completely pathetic that our country is this slow to help Andrew when we're so fast to help other countries," Vranicar said. "I've lost hope in our country."
"I've lost hope in our country." - Sam Vranicar

Vranicar, 24, of Ocean Beach, Calif., is 100 percent disabled with a traumatic brain injury following an IED explosion while serving in the Marja area of Afghanistan with Tahmooressi. It was Vranicar who suggested Tahmooressi come to the Veterans Administration facility in La Jolla, Calif., for treatment of his post-traumatic stress disorder.
All of the vets agreed that Tahmooressi was a "Marine's Marine" -- level-headed under fire and leading by example.

They recounted, in their own ways, how Tahmooressi saved the life of a Marine who had lost both legs in an explosion by quickly applying tourniquets and calling in for a helicopter evacuation.
Like Vranicar, Tahmooressi also was involved in an IED attack that destroyed the vehicle he was driving. Richardson, who served in the motor transportation unit, saw first-hand the damage IEDs did to vehicles and the humans inside them.
"There were so many hit in his platoon," Richardson said. "He was hit with a 100-pound IED while bringing mail back to the platoon."

Tahmooressi's IED attack occurred August 1, 2010.
"It was the worst feeling in the world seeing your friend blown up," Podlaski, 27, now a firefighter in Winston-Salem, N.C., said. "He then went out on patrol later that day."
Podlaski said Tahmooressi had no desire for recognition. While he deserved a Purple Heart for the explosion that may have been the precursor to traumatic brain injury, he said Tahmooressi stuck it out and did his job. His second brain injury occurred shortly before his discharge in February 2012.
Podlaski said Tahmooressi was changing machine guns on a fighting vehicle when he lost his footing and hit his head on another vehicle.
"He was on the ground unconscious for some time before we found him," Podlaski said.
Podlaski became furious when he heard how Tahmooressi had been treated in the first Mexican jail he was sent to by having all his limbs shackled.
"I couldn't believe [what] they did to him and how they treated him like a prisoner of war," Podlaski said of the stress positions his friend was subjected to.

The perceived lack of attention the U.S. government is paying the Tahmooressi issue, the vets say, is endemic of a growing problem of neglect typically shown combat veterans, which has further been compounded by the simmering VA hospital scandal the Obama administration has been slow to respond to.
"It makes you feel helpless; left out in the rain," said Podlaski, who also received a combat promotion to sergeant with Tahmooressi.
The vets expressed concern that this neglect of their comrade by the federal government could impact active-duty Marines when they see how they will be treated in civilian life.
"I really don't believe they do enough for people who stuck their necks out," Richardson, 24, of Huntsville, Texas, said. "I am so disappointed in the government. This is my brother in arms, my friend, and they don't care."
Richardson said he heard the gut-wrenching 911 call Tahmooressi made. where he was asking for help as he approached the customs checkpoint once he realized he was at a point of no return in Mexico.
"He asked his country for help, there were Border Patrol agents right there and nobody helped him," Richardson said.
"This war took a piece of our souls, and now Andrew has to go through this in Mexico?"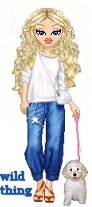 Wild Thing's comment............
It is an outrage and happening so many times to Americans.
If Reagan was president, Mexico wouldn't be able to get this man back to us fast enough out of fear of one or more of their cities being leveled. Because of this "Muppet Show" we have in the white house no one fears us anymore. Makes me sick. Get this man home to his family.
Posted by Wild Thing at 12:50 AM
Marine held in Mexico set to tell his story to judge

Marine held in Mexico set to tell his story to judge

The U.S. Marine who has been jailed since accidentally crossing into Mexico nearly two months ago with three registered guns will appear before a judge for the first time Wednesday in Tijuana, where his mother says he is ready to face his accusers.
Sgt. Andrew Tahmooressi has been held in two Mexican prisons since his arrest, one of which he tried to escape after receiving threats, according to his supporters. On Wednesday at 9 a.m. local time, he'll go before a federal judge in Mexico's sixth-largest city. According to his Tijuana-based attorney, Alejandro Osuna, Tahmooressi will be afforded the chance to tell his story to the judge. The Mexican customs agent and soldiers involved in his arrest will also make statements.
"Justice will prevail, but not because of the truth from the other side." - Jill Tahmooressi, mother of Marine held in Mexico
"I have no confidence in their system," said Tahmooressi's mother, Jill Tahmooressi. "Justice will prevail, but not because of the truth from the other side."
Since his arrest, Andrew has faced death and rape threats, has had his feet and hands shackled and lost weight, according to his mother, who has been able to visit him and speaks with her son by phone several times a week. Speaking from her home in Weston, Fla., the worried mom said her son is relieved that he has the opportunity to state his case in open court and before a judge.
"It's never difficult to tell the truth," Jill Tahmooressi said.
When Andrew Tahmooressi realized that he was entering Mexico with the weapons at the poorly-marked crossing at the San Ysidro checkpoint, Tahmooressi immediately called 911, but was told by American officials that since he was in Mexico there was nothing they could do to help him. One Mexican customs official reportedly was going to accompany Tahmooressi back across the border but was quickly overruled by a soldier.
It is not known if media will be allowed in the federal courtroom at the Paseo de Los Heroes building. The hearing is slated to take place in a small room, with the judge, a court officer, typist, translator, two attorneys and the prosecutor present.
Tahmooressi's attorney, Alejandro Osuna, of Tijuana, said key pieces could begin coming together as the case winds through Mexico's judicial system.
"Andrew said that one of the customs officials offered to escort him back across the border," Osuna said. "We need to find out what happened at that point."
Osuna said Tahmooressi will question the officers about things they stated during their testimony, and can also rebut statements if he believes that they are lying.
Key details could emerge from tomorrow's hearing, but Jill Tahmooressi said she expects those testifying against her son to all be on the same page

Wild Thing's comment............
This arresting American citizens better stop and better stop now. They give us their BS about how they have laws but at the same time they have yet to respect OUR laws,such as our laws on immigration. So FU Mexico.
I wish our government would come down hard on that country, I could care less that they are a neighbor.
Posted by Wild Thing at 12:49 AM
November 29, 2013
Mexican Cartel Hitman & Mass Murderer – Known for Beheadings – Set Free in US

Video ( not a great video of this) was released of the 12 year-old hitman. El Ponshis was sentenced to three years in prison.

Mexico: Teen hit man gruesomely murdered victims, now free and sent to U.S.
Mexican Cartel Hitman & Mass Murderer – Known for Beheadings – Set Free in US
In 2010 Mexican authorities arrested "El Ponchis."
The 12 year-old Mexican hitman was hired by the drug cartels to cut off the the heads and genitals of his victims.

The boy worked with his sisters!
This week El Ponchis was released from prison.
He will return to the United States.

Mexican authorities set free a former teen cartel hit man on Tuesday and sent him back to the United States.
The release of Edgar Jimenez Lugo, a U.S. citizen known as "El Ponchis" or "The Cloak," comes less than three years after a Mexican court found him guilty of torturing and beheading at least four people and kidnapping three others as an operative for the South Pacific Cartel.
The teenager's age — 14 at the time — and his on-camera description of the slayings, brought international attention to the case. Analysts said the dramatic example showed how Mexican drug gangs were increasingly recruiting youths.
On Tuesday, Mexican authorities said he had served his three-year sentence and had been sent back to the United States.
The teen, now 17, boarded a commercial flight from Mexico City to San Antonio, Texas, on Tuesday morning, according to Jorge Messeguer, government secretary in Mexico's Morelos state.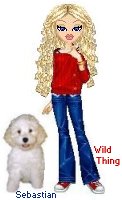 Wild Thing's comment............
Well how nice of them to release himi in ouir country, sheesh!!!
Posted by Wild Thing at 12:55 AM | Comments (1)
February 19, 2013
Mexico Wants U.S. Senate To Create Registry Of Gun Owners In Border States…

Mexico To Ask U.S. Senate To Create Registry Of Gun Owners In Border States

Mexican lawmakers will ask the U.S. Senate to create a registry of all commercialized firearms in border states, which includes California, Arizona, New Mexico, and Texas. Mexico says it will make it easier to trace guns used in violent attacks.
The measure was reportedly approved on January 9 by Mexico's Permanent Commission, a government entity that meets when Mexico's Senate and the Chamber of Deputies is in recess. Gun owners in Arizona are calling the proposal "foolish" and an "invasion of privacy."
A number of the gun owners interviewed by KPHO-TV also referenced the Obama administration's disastrous gun-running operation known as "Fast and Furious."
The operation, conducted by the Bureau of Alcohol, Tobacco, Firearms and Explosives (ATF), allowed illegal straw buyers to walk across the border with nearly 2,000 firearms, including semi-automatic rifles. The weapons ultimately ended up in the hands of Mexican drug cartel members and were used in a number of crimes, including murders and kidnappings.
Further, a gun from Fast and Furious was found at the murder scene of U.S. Border Agent Brian Terry in December of 2010.
Democrats in Congress have been calling for a ban on semi-automatic rifles and universal background checks for all firearms sales, some even calling for a national gun registry. Further, Democrats in Missouri and California have proposed bills that would result in the possible confiscation of semi-automatic rifles.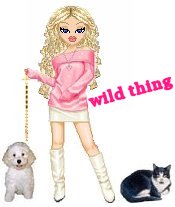 Wild Thing's comment.................

Mexico sure has a lot of nerve. I wish we had true leadership that would tell Mexico to go jump in a lake with their demands on our country.
Remember how Mexico's president a few years ago went all around our country demanding we allow the illegals to come here. I will never forget that SOB.
Posted by Wild Thing at 02:50 AM | Comments (4)
December 21, 2012
BREAKING: Fox News Reporting U.S. Marine Jon Hammar being Released from a Mexican Prison!
Bill O'Reilly pounded the liberal media today for not reporting on the Jon Hammar story. O'Reilly said the media did not report the story "because they're lemmings" and the plight of a Marine corporal who served his country in Afghanistan and Iraq and who had Post Traumatic Stress Disorder doesn't really matter to them."
BREAKING: Fox News Reporting U.S. Marine Jon Hammar being Released from a Mexican Prison!

Jon Hammar, the U.S. Marine who has been in a Mexican prison since August on a dubious weapon charge is being released today, his father confirmed to FoxNews.com.
Jon Hammar Sr. said during a flight layover in Houston that he was on his way to get his son, after he and his wife Olivia received a call Thursday night from their attorney, Eddie Varon-Levy telling them their son was going to be released.
"I haven't seen it in writing yet but Eddie has confirmed it with the court that Jon is being released today," Hammar Sr. said. "The U.S. consulate said they would pick Jon up at the prison and accompany him to the border crossing."
Hammar's family and legal team were headed to the border town of Brownsville, Texas, where they hope to have a joyful reunion sometime today. Hammar, 27, who served in Iraq and Afghanistan, has been stuck in a notorious, drug cartel-controlled prison just 15 miles south of the U.S. border since Aug. 13, after he crossed into Mexico and declared an antique shotgun to Mexican customs officials that was deemed illegal.
"The court ruled on the motion that excluded the evidence on the charge because of a violation of his constitutional rights under Mexican law which resulted in the charge being dropped," Hammar Sr. said.
The Marine's father said he is excited and scared, but won't rest until his son is on the U.S. side of the border. He said the two planned to bond on the the trip home to Palmetto Bay, Fla., which Hammar Sr. said would be made by car.
"Jon and I will drive back to Florida to give him some time alone, I don't think he would do well on a flight back," Hammar Sr. said.
Varon-Levy shared Hammar Sr.'s apprehension, saying his his optimism is tempered by security issues in Tamaulipas state which is controlled by Los Zetas Cartel. Hammar Jr.'s life was threatened while in prison resulting in a midnight extortion attempt from the prison.
"His security is at stake until he cross the border into the U.S.," Varon-Levy said.
Hammar Jr. has been in the notorious CEDES prison in Matamoros, Mexico since he was arrested at the border for bringing a shotgun into Mexico on a road trip with a fellow Marine veteran to Costa Rica.
News of his pending release came just a day after a letter surfaced from Mexico's ambassador to the U.S. that insisted Hammar's case would go to trial.
"This circumstance requires that he remain under detention during the duration of his trial," Arturo Sarukhan said in the letter.
Hammar, who was charged with a federal level weapon felony and faces up to 15 years in a Mexican prison for what his travel companion said was a breakdown in communication at the U.S.-Mexico border. He has been held in the notorious CEDES prison in Matamoros, Mexico, ever since. The prison is just 15 miles south of the border.
But there were questions about the case from the beginning. Ian McDonough, 27, a friend and fellow Marine who was with Hammar when he was nabbed, told FoxNews.com that four U.S. Customs and Border Protection agents told Hammar before he crossed into Mexico that as long as the required permit, which he completed, was submitted and he declared the gun to Mexican authorities, there would be no problem in bringing the vintage shotgun across the border.
The gun was a family heirloom that Hammar planned to use on a hunting and surfing trip in Costa Rica. Hammar, who suffered from Post Traumatic Stress Disorder, and McDonough hoped to forget about the horrors of war with some relaxation in the Central American nation after driving south through Mexico in their Winnebago.
On Thursday, two Republican congressmen called for a national travel boycott of Mexico until the country releases Hammar, urging "all Americans" to campaign for the war veteran's freedom by turning off the tap on America's tourism dollars. His case was also embraced by supporters through an extensive social media effort anchored by
www.facebook.com/FreeJonHammar
"We never leave a brother behind. We never leave a Marine behind. We have to do something," screams the title of the page.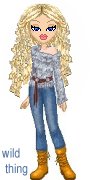 Wild Thing's comment.......................
Good, they better release this Marine and I would also like an apology from Mexico.
Posted by Wild Thing at 02:55 PM
Rep. Hunter calls for Americans to boycott Mexico ~ Good! The Heck With Mexico!
Rep. Hunter calls for Americans to boycott Mexico

Rep. Duncan Hunter, a California Republican and Marine combat veteran, called on Americans Thursday to boycott Mexico until that nation releases Jon Hammar, a former U.S. marine, from prison.
Mr. Hunter also said he is prepared to go to Mexico personally to demand Mr. Hammar's release.
Mexican authorities are holding Mr. Hammer on weapons charges after he carried his grandfather's antique shotgun across the border into Mexico in August.
Photos from Matamoros state prison show Mr. Hammar shackled to his bed.
"Getting this Marine out of prison and home to his family must be a priority," Mr. Hunter said. "Marines don't leave each other behind, and I'm willing to do whatever I can to see that he comes home safely."
He also said he wanted to see the U.S. State Department take a more active role in trying to win the man's release.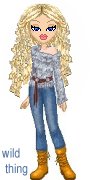 Wild Thing's comment.........

Mexico can go to hell. They are NOT our friend, they use our country, they could care less about the problem about our ILLEGALS and they even encourage them to come here. We should count up the rapes, and murders that have been done by the illegals and let Mexico have it with both barrels. Now when we need Mexico to do the right thing, they don't!
Posted by Wild Thing at 01:55 AM | Comments (2)
Letter from Mexican ambassador dampens hope for early release of Jon Hammar

Letter from Mexican ambassador dampens hope for early release of Jon Hammar
Any hope that Jon Hammar, the Marine imprisoned in Mexico on a disputed gun charge, might be freed in time for Christmas has apparently been dashed by a terse letter a top Mexican diplomat sent to Hammar's congresswoman.
The two-page missive from Mexican Ambassador to the United States Arturo Sarukhan to Rep. Ileana Ros-Lehtinen (R-Fla.), who has been aggressively advocating for Hammar's release, leaves little hope of a diplomatic solution. In it, Sarukhan takes a thinly veiled swipe at the U.S., blaming it for gun proliferation south of the border.

"As you know well, Mexico has had very stringent gun-control laws in place for many years, and have reinforced their application as a result of the flow of weapons illicitly purchased in the U.S. and then trafficked into Mexico and into the hands of transnational criminal organizations," Sarukhan wrote.
Hammar has been stuck in a notorious, drug cartel-controlled prison just 15 miles south of the U.S. border since Aug. 13, after he crossed into Mexico and declared an antique shotgun to Mexican customs officials.
Sarukhan failed to mention that Tamaulipas, the state which the CEDES prison in Matamoros is located, is controlled by the Los Zetas Cartel, arguably the most vicious of the cartels.
Hammar's father said the letter is fraught with statements at odds with what he knows and what his son has told him.
"There are huge inaccuracies about what is happening in their system," Jon Hammar Sr., said.
Sarukhan said Hammar was arrested for possession of a weapon that, according to Mexican law, is restricted for the exclusive use of the Mexican Armed Forces.
But high-ranking Mexican military officials have told Hammar's attorney, Eddie Varon-Levy, that the gun Hammar tried to declare shortly after crossing into Mexico on his way to Costa Rica is not the type of firearm the laws are meant to block. The gun Hammar claims he also declared to U.S. Customs and border protection is a .410 gauge antique Sears Roebuck shotgun.
But Mexico's top diplomat to the U.S. said the letter of the law must be followed.
"Regardless of what he may have declared or stated to CBP agents and then to Mexican Customs authorities, the sole introduction or possession of this type of weapon (not withstanding its intended use or year of manufacture) in Mexican territory constitutes a federal crime in Mexico and is not subject to any prosecutorial discretion," Sarukhan said.
Varon-Levy disagreed, saying no one can make the argument the antique, small-gauge shotgun is anything resembling a military weapon. He said the prosecutor and his team can't even agree on specifics of the rifle.
Perhaps the biggest bone of contention Hammar's family and legal team have with Sarukhan is the ambassador's pledge that Hammar will be held "in conditions that ensure his well-being and his rights." Already, Hammar, who suffers post-traumatic stress disorder from his service in Iraq and Afghanistan, has been denied an interpreter at court appearances, had his life threatened and has been chained to a steel bed.
Two days after his arrest, Hammar's parents received a midnight extortion attempt by a male caller who said he "owned" the prison, giving credence to speculation that the criminal elements control CEDES prison.
The ambassador also neglected to appreciate the Nov. 23 incident where Hammar was brought to court before the judge -- there are no jury trials in Mexico -- and asked to plea without his lawyer or even the arresting customs agent present.
Sarukhan claims in the letter that, had Hammar pleaded guilty at a Nov. 23 appearance, he would have likely been released. But Varon-Levy said his client was brought before a judge with no attorney present and no way of understanding what was happening. And despite Sarukhan's claim, conviction on the charge carries a potential penalty of 15 years in prison.
In his letter, Sarukhan alluded to the fact there will be no wiggle room for negotiation and that Hammar is going trial.
"This circumstance requires that he remain under detention during the duration of his trial," Sarukhan said.
A trial date is set for Jan. 17.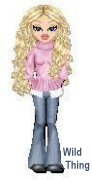 Wild Thing's comment..................

Of course Obama is once again MIA when it comes to Americans and standing up for doing the right thing.
Posted by Wild Thing at 12:45 AM
December 14, 2012
Innocent U.S. Marine Jon Hammar Imprisoned in Mexican Prison since August; Chained to Bed

U.S. Marine Jon Hammar Imprisoned in Mexican Prison since August; Chained to Bed
This is a travesty, and President Barack Obama should personally do something about it.
Former U.S. Marine Jon Hammar is being held in a Mexican Prison, chained to his bed, while demands are made of his family to pay money to keep him safe. Hammar was jailed after he entered Mexico with an antique firearm that he had declared and been told he could enter the country with in his possession. But upon entry, he was jailed. This was last August. August! Where is President Obama in this? Hopefully, pressure that is finally building in some media circles in reporting this story will force his hand to do something about it. Let's hope and pray he is home by Christmas.

.


Here is another report, this one is from CBS.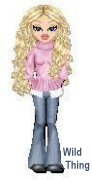 Wild Thing's comment...............

This is unforgivable!! Obama should be on this immediately and he has done nothing yet.
Posted by Wild Thing at 03:55 AM | Comments (1)
August 02, 2011
Mexican Drug Cartel Leader "had 1,500 people murdered"
Mexican drug cartel leader "had 1,500 people murdered"
Police said Mexican drug cartel leader confessed to ordering deaths of 1,500 people in Ciudad Juarez, including murders of a U.S. consulate worker and her husband.

A suspected Mexican drug cartel leader has been captured and confessed to ordering the deaths of 1,500 people in the northern Mexico crime hotspot of Ciudad Juarez, police say.
Jose Antonio Acosta Hernandez, 33, is also suspected of planning the March 2010 killings of a U.S. consulate worker and her husband.
Mexican police say that Acosta Hernandez, also known as El Diego, is the leader of the La Linea gang, whose members work as hired killers for the notoriously violent Juarez cartel, which controls the main drug smuggling routes from Mexico into the United States.
According to police, he admitted to having masterminded scores of targeted killings in northern Chihuahua state, the BBC reports.
The Mexican government had offered 15 million pesos ($1,275,000) for information leading to Acosta Hernandez's arrest.
Mexican authorities say they worked with the U.S. Drug Enforcement Agency to capture him, CNN reports.
U.S. prosecutors have said they want to try him in the case of the horrific 2010 killing of U.S. consulate employee Lesley Enriquez, her husband Arthur Redelfs, and the husband of another consular worker, Jorge Alberto Salcedo.
They were gunned down in their SUV after leaving a birthday party in Juarez, which shares a border with El Paso, Texas.

Enriquez, 35, was four months pregnant when she was killed. The couple's baby daughter survived the attack and was found crying in the back seat, the BBC says.
Mexican President Felipe Calderon, on his Twitter account, called Acosta Hernandez's arrest on Saturday "the biggest blow" to the Juarez drug cartels since he sent thousands of police officers to Ciudad Juárez last year after a spree of high-profile killings there, The New York Times reports.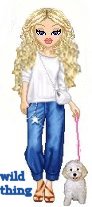 Wild Thing's comment......
This is really a bad guy, I hope if they do send him here to the US as it says in the article ...."U.S. prosecutors have said they want to try him"......that Holder will not just let him go. Holder loves to take the side of the terrorists and killers as Holders history shows us.
Posted by Wild Thing at 05:47 AM | Comments (2)
September 21, 2010
Mexico Newspaper Seeks Publishing Guidelines From Drug Cartels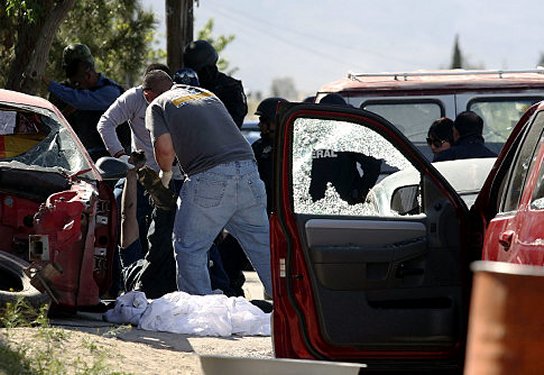 Members of the Mexican police carry a dead man inside a garage in Ciudad Juarez where five corpses were found. Ciudad Juarez, with 1.3 million inhabitants, is the most violent city in Mexico.
El Diario, biggest newspaper in Mexico's Ciudad Juarez, cedes to cartels; asks 'What can we do?'
Read more: http://www.nydailynews.com/news/world/2010/09/20/2010-09-20_el_diario_biggest_newspaper_in_mexicos_ciudad_juarez_cedes_to_cartels_asks_what_.html#ixzz109HKF44m

Mexico's powerful cartels have thwarted military and government crackdowns on drug-related violence and have now become so threatening, one of the country's biggest newspapers has said it will cut drug war coverage in an effort to keep journalists alive.
El Diario, the largest newspaper in violence-riddled Ciudad Juarez, published a front-page editorial Sunday asking the cartels what it can and can't publish after a journalist for the publication was brutally murdered – the second slain in less than two years.
"Leaders of the different organizations that are fighting for control of Ciudad Juarez: The loss of two reporters from this publishing house in less than two years represents an irreparable sorrow for all of us who work here, and, in particular, for their families," the editorial said. "We ask you to explain what you want from us, what we should try to publish or not publish, so we know what to expect."
El Diario directed the editorial to the country's cartels, calling them the nation's de facto leadership in the absence of an effective government strategy to curb their killing sprees.
The move comes as an international media watchdog group planned to push Mexican government officials to make journalist safety a priority, The Associated Press reported. El Diario's editorial appeared after gunmen attacked two El Diario photographers, killing one and critically wounding the second.
Luis Carolos Santiago, 21, died after being shot several times at close range. Another reporter for the paper was killed in 2008 as he was taking his daughters to school. "We don't want to continue to be used as cannon fodder in this war because we're tired," El Diario editor Pedro Torres, told The Associated Press.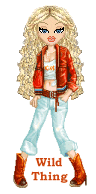 Wild Thing's comment.........
This is a blunt, real demonstration of how easily newspapers are swayed and content therein propagandized (corrupted) to suit whoever the editors are attempting to appease.

The Mexican newspapers are going to be lapdogs for the Cartels like the American Newspapers are for the Democrats. They might as well just turn ownership of the whole paper over to the cartels. Let them write their own copy.
Patrick Leahy warned the President of Mexico to be careful not to violate the civil rights of the drug cartels. I am not kidding you, he actually said that.
Posted by Wild Thing at 03:45 AM | Comments (2)
April 19, 2009
Obama aka Carter II In Mexico on His Bash America Tour
Obama blaming America and saying that most guns in Mexico come from the United States:
"A demand for these drugs in the United States is what is helping keep these cartels in business ... more than 90% of the guns recovered in Mexico come from the United States," President Barack Obama said Thursday.
However, Fox News debunked this claim weeks ago: "It's just not true. In fact, it's not even close. The fact is, only 17 percent of guns found at Mexican crime scenes have been traced to the U.S."
.
Hussein Obama being debunked:

Wild Thing's comment.........
Obama has no credibility LOL he doesn't let facts get in the way of his agenda. America will be unsafe and in great danger until he is sent packing.
Posted by Wild Thing at 01:50 AM | Comments (10)