« July 2007 | Main | September 2007 »
August 31, 2007
Teamsters To Try To Block Mexican Trucks


Teamsters to try to block Mexican trucks yahooonews (AP)
WASHINGTON
The Teamsters Union said Wednesday it will ask a federal appeals courts to block the Bush administration's plan to begin allowing Mexican trucks to carry cargo anywhere in the United States.
The union said it has been told by officials in the Transportation Department's Federal Motor Carrier Safety Administration that the first Mexican trucks will be coming across the border on Saturday.
Teamsters leaders said they planned to seek an emergency injunction Wednesday from the Ninth Circuit U.S. Court of Appeals in San Francisco.
"What a slap in the face to American workers, opening the highways to dangerous trucks on Labor Day weekend, one of the busiest driving weekends of the year," said Teamsters President Jim Hoffa.
Joining the Teamsters in seeking the emergency stay were the Sierra Club and Public Citizen. "Before providing unconditional access throughout the country to tens of thousands of big rigs we know little to nothing about, we must insure they meet safety and environmental standards," Sierra Club executive director Carl Pope said.
A call to a spokeswoman at the Federal Motor Carrier Safety Administration was not immediately returned.
The Bush administration said last week it would start the cross-border program once the Transportation Department's inspector general certifies safety and inspection plans.
Leslie Miller, a Teamsters spokeswoman, said attorneys for the federal truck safety agency advised the union's lawyers that they expect to get that certification on Friday. She said the Teamsters also were told by the agency attorneys that limited authority for trucks to begin crossing the border will be approved Saturday.
Supporters of the plan say letting more Mexican trucks on U.S. highways will save American consumers hundreds of millions of dollars.
Labor and driver-owner groups have been fighting the measure — part of the 1994 North American Free Trade Agreement — since it was first proposed, saying the program will erode highway safety and eliminate U.S. jobs.
A one-year demonstration project would allow 100 Mexican motor carriers full access to U.S. roads. It can begin as soon as the inspector general certifies that safety and inspection plans and facilities are sufficient to ensure the Mexican trucks are as safe as U.S. trucks.
Since 1982, Mexican trucks have had to stop within a buffer border zone and transfer their loads to U.S. trucks.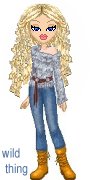 Wild Thing's comment........
"Sierra Club"
Will wonders never cease.
Because Bush is insisting on this happening, Rep. Duncan Hunter had a bill requiring all Mexican transport vehicles to adhere to the same rules and regulations as Domestic transport vehicles on American Highways. Does anyone know what happened to that bill?
It would have made our highways safer for American pedestrians and motorists. It would have curbed drug running. It would have greatly diminished illegal alien smuggling. I thought it should have had a clause calling for inspections at the border as well.
I wonder how many trucks will be half full of illegals stowed away behind a stack of cargo?
From Bush remarks from July 2001:
"It is wrong for the Congress to discriminate against Mexican trucks, and I urge the Senate to reject an amendment to the transportation bill that would clearly discriminate against Mexican truckers. Our Mexican counterparts and friends need to be treated just like the Canadians are treated. We ought to... We ought to, you know, accept the spirit of NAFTA. And so whether it be people or trucks or businesses, I solidly reject discrimination against people who are here of all origins, particularly Mexico."
Posted by Wild Thing at 12:55 AM | Comments (19)
---
London Newspaper Editor Prays for Iranian Nuclear Attack on Israel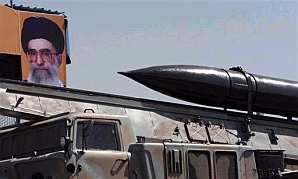 London Newspaper Editor Prays for Iranian Nuclear Attack on Israel
Jerusalem Post .....for complete article
The editor of an Arabic daily newspaper published in London said in an interview on Lebanese television that he would dance in Trafalgar Square if Iranian missiles hit Israel.
Talking about Iran's nuclear capability on ANB Lebanese television on June 27, Abd Al-Bari Atwan, editor-in-chief of Al-Quds Al-Arabi newspaper, said, "If the Iranian missiles strike Israel, by Allah, I will go to Trafalgar Square and dance with delight."
In the interview, Bari Atwan was asked if he thought there is a process of détente [vis-à-vis Iran] and an American-Iranian inclination to reach a deal on Iran's nuclear ambitions.
"If there is a deal, it will be at the expense of the Arabs and if there is a war, it will also be at the expense of the Arabs," he responded. "I'm sad to say that we have no backbone now. If Iran reaches a deal with the Americans, what will be the bottom line? That Iran will have a nuclear program, and even if it does not manufacture nuclear weapons in the next 5-10 years, it will do so later."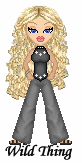 Wild Thing's comment........
ALL Muslims "inciting to riot or war" should be forcefully evicted, deported or worse.....from their "host nations". Can you imagine the riots, the violence, the calls for charging the editor with hate crimes or incitement to violence that there'd be if a Jewish newspaper editor said the same thing about Teheran or the Iranian nuke sites being nuked?
Posted by Wild Thing at 12:47 AM | Comments (10)
---
Iowa Judge Says Marriage Not Just Man, Woman

Iowa Judge Says Marriage Not Just Man, Woman
local6.com
DES MOINES, Iowa
A Polk County judge has struck down Iowa's law preserving marriage for only a man and a woman. He ordered the county recorder's office to issue marriage licenses to gay couples.
Six gay and lesbian couples went to court for the right to legally marry in Iowa.
Lamda Legal filed a lawsuit in 2005 on behalf of the couples in Iowa, saying they deserve equal protection under the law.
Des Moines laywer Dennis Johnson represented six gay couples who filed the lawsuit after they were denied marriage licenses, and he says Hanson's ruling is a moral victory for equal rights.
Judge Robert B. Hanson ruled that couples cannot be denied licenses to marry or marriage certificates or "in any other way be prevented from entering into civil marriage pursuant to Iowa Code Chapter 595 by reason of the fact that both persons comprising such as couple are of the same sex."
The county is expected to appeal the ruling to the Iowa Supreme Court.
"Today's civil-rights ruling by Judge Robert Hanson is another step in what is expected to be a lengthy legal process. The prudent approach would be for the Legislature to await an expected appeal and subsequent ruling by the Iowa Supreme Court before taking any steps in reaction to this decision," said Senate Majority Leader Mike Gronstal in a statement.

Wild Thing's comment........
Well here is another radical judge! Good grief!! Better WAKE up Iowa!
Posted by Wild Thing at 12:45 AM | Comments (14)
---
August 30, 2007
Soldiers Buying Bread in Baghdad ~ This is GREAT!
"We all starting to crave the Iraqi bread called "Samoon" during our deployment. A lot of times while we were out on mission, instead of eating MRE's we would stop and buy some off the local vendors to stave off our hunger until we got back to base. Also in this video my good friend Brum gets the Iraq kids involved in American politics lol..."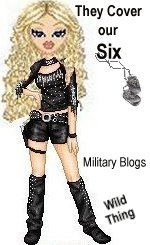 Wild Thing's comment.........
They fight, they serve, they make sacrifices every day for all of us, and for our country. They risk their lives, and also endure horrible hot weather wearing 80 pounds of equipment, and freezing cold in the winter months. And they make these awesome video's that we can watch and get a glimpse of being there with them.
Our troops totally ROCK!
Posted by Wild Thing at 12:55 AM | Comments (16)
---
Castro: Hillary Will Win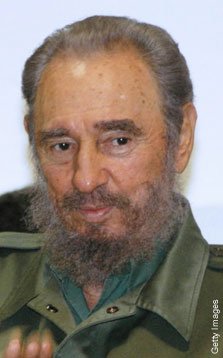 Castro: Hillary Will Win NY Post ....for complete article
Hillary Rodham Clinton got a boost yesterday from an unwanted source - Fidel Castro.
A column purportedly written by the badly ailing Cuban dictator said that Clinton would likely win the presidency in 2008, with Barack Obama as her running mate.
"The word today is that an apparently unbeatable ticket could be Hillary for president and Obama as her running mate," Castro wrote in a piece about U.S. presidents published by the Communist Party newspaper Granma.
Meanwhile, Castro offered a favorable assessment of only one of the 10 men who have been president during his regime - Jimmy Carter.
"I only knew one who, for ethical-religious reasons, was not complicit to the brutal terrorism against Cuba: James Carter," the essay read.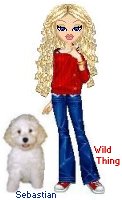 Wild Thing's comment........
The GOP couldn't buy better PR.....LOL And to think, Castro almost died again the other day. heh heh He has turned NOT dying into a third world art. hahaha
Her first endorsement. She must be so thrilled. Since Castro will be dead by then, he can vote for her. Democrat party has a history of dead people voting so a dead Castor is par for the course.
Posted by Wild Thing at 12:47 AM | Comments (12)
---
Tankity Tank Tank Tank ~ Lovin it!
M-1 Abrams Music Video...song is titled..."I'VE GOT DAH POWAH!"

.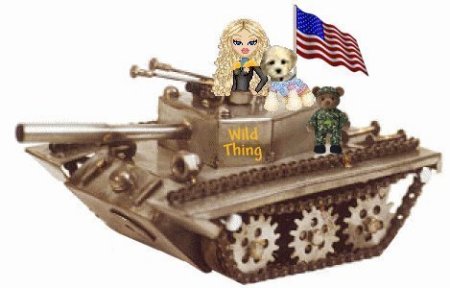 Posted by Wild Thing at 12:45 AM | Comments (6)
---
August 29, 2007
Ahmanutjob Giving Us The "neener-neener-neener"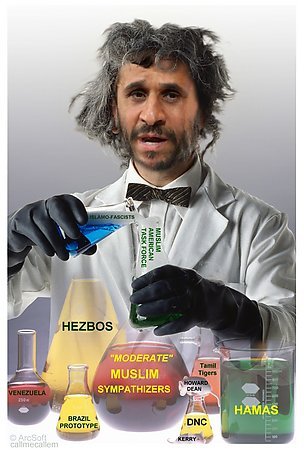 US attack on Iran 'impossible'
Times of India
TEHRAN: President Mahmoud Ahmadinejad on Tuesday dismissed the chance of a US attack against Iran as impossible, saying that Washington already had enough trouble in Iraq and Afghanistan.
"There is in no way the possibility of such an attack by the United States. Even if they take such a decision they cannot implement it," he told a news conference. "They have to solve the question of Iraq and Afghanistan."
"Politicians do not deal with imaginary things. They deal with reality and this is propaganda. This (an attack) is not
on the agenda of US officials and it cannot be," he said.
The White House has never ruled out attacking Iran, and French President Nicolas Sarkozy said on Monday that Iran risked being bombarded if the crisis over its atomic programme was not solved.

Wild Thing's comment........
Well, duh. Unless Iran does something stupid. Which, unfortunately, they might. Yeah. It's absolutely impossible for a pilot to launch from his carrier, cruise a couple of hours max, and drop one down right on the head of Ahmadinejad.
Do you feel lucky PUNK? Well do you punk? ...<<<<<

Posted by Wild Thing at 12:55 AM | Comments (12)
---
MSNBC, CNBC Refuse to Run Pro-War Ads



Here is a sample of one of the ads





MSNBC, CNBC Refuse to Run Pro-War Ads

The television commercials that Freedom's Watch has produced, featuring veterans and their families, that urge Congress and the public to continue supporting the Iraq war. The commercials are well done, and convey the simple message that the Iraq war is important and winnable, and that we should allow our troops to see the mission through. The ads are appearing in the context of a blizzard of anti-war ads by left-wing groups, intended to pressure Senators and Congressmen into pulling the plug on the Iraq effort.


Freedom's Watch has placed its ads on Fox and CNN, but CNBC and MSNBC have refused to run the ads. Ari Fleischer wrote this morning on behalf of Freedom's Watch to let us know that CNBC and MSNBC have stubbornly refused to air the pro-war ads, even though they have run issue ads on other controversial topics. Freedom's Watch has written to CNBC and MSNBC to protest their decision; here is the text of that letter:


John Kelly
Senior Vice-President of NBC News Network Sales
30 Rockefeller Plaza
12th Floor
New York, NY 10112
Dear Mr. Kelly, We understand that MSNBC and CNBC (the "Networks") are refusing to sell advertising time to Freedom's Watch ("FW") to air a series of educational advertisements. It is our understanding that the purported basis for the denial is a Network policy denying access to groups that wish to sponsor advertising on controversial issues of public importance.

Given your recent history of airing such ads (see below), we must wonder if your denial to FW is a subjective decision because the network officials disagree with the FW ads' message? If you continue to refuse to air FW's advertisement we request an explanation of your basis in writing or station policy within two (2) days from the date above as time is of the essence.

FW has requested time on your networks to air advertisements discussing the War Against Terrorism. Your reporters and commentators discuss this issue on your programs at every hour of the day so you clearly agree this is an issue of great public importance. FW's advertisements, to be sure, present a view of this debate that rounds out your coverage. These ads feature Iraq War Veterans and their families discussing their sacrifices in personal terms and their belief that we must allow the military time to complete its mission in Iraq and seek victory. This is a side of this issue that should not be silenced by national cable networks. We believe that rather than censor these American heroes, you should let the American public hear their story.

As noted above, it's troubling that the Networks appear to be airing messages on issues on a selective basis. Our research indicates that your network has accepted and aired advertisements dealing with controversial issues of national importance in the recent past. For example, the Networks aired an advertisement entitled "Shameless Politicians" sponsored by Move America Forward regarding the war on terror in October 2004. In November 2006, the Networks aired advertisements sponsored by the American Medical Association entitled "Patient Voice" concerning the controversial issue of access to health care and coverage for the uninsured. During July 2007, the Networks aired advertisements sponsored by the Save Darfur Coalition. Your history of airing other issue advocacy advertisements makes the denial of FW advertisements troubling and raises the issue of whether your denial is based on an editorial disagreement with FW's message.

These ads are about important issues that will shape our national security policies for years to come. These ads present a point of view that your viewers are not now receiving.
Your viewers deserve to hear all sides of this issue so that they can make informed judgments about the future of their country.
Thank you for your prompt attention to this request. Please respond to me through Larry Weitzner at Jamestown Associates.

Very Truly Yours,
Bradley A. Blakeman
President and CEO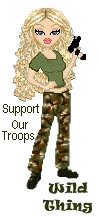 Wild Thing's comment........

To a Commie-Vampire, the American Flag is like the cross, they shrink in the face of it. The political face of NBC is Keith Olbermann. An email I got from a friend that goes to a lot of boards online said the comments on the NBC board-they are overwhelmingly disgusted with NBC for putting that panty-waist Nazi Olbermann in the pre-season line-up.

Any network that will not run these ads hates America as far as I am concerned, and they will never convine me otherwise.

Posted by Wild Thing at 12:47 AM | Comments (7)
---
Shinedown on a USO Tour To Thank Our Troops




Video footage of Shinedown on a USO tour!





From two of our troops......
"I know no members of shinedown will see this but they should know, every soldier, sailor, airmen and marine that saw them in Iraq has more respect for them than any performer that didn't have the balls to visit. I literally bought their CD and started listening to them right after I saw them in Al Asad"
"I was in that crown in Fallujah, Iraq. It was a bad ass show. For two hours it made be forget about all the shooting and killing. More bands and people need to be like Shinedown. I appreciated them coming to Iraq to give us a break from war. Thank you Shinedown. Semper Fi!"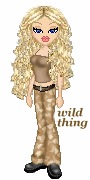 Wild Thing's comment........
This band also played a soldier only show out in Ft. Bliss, TX .
Posted by Wild Thing at 12:45 AM | Comments (5)
---
August 28, 2007
Lima Company 3/1 turns routine patrol into payday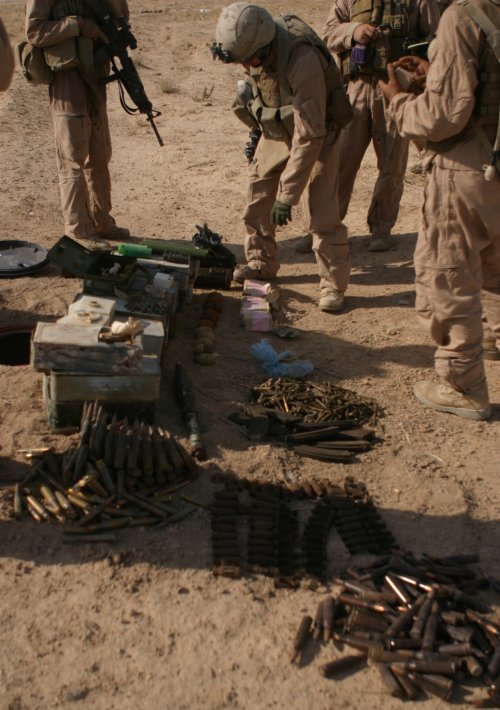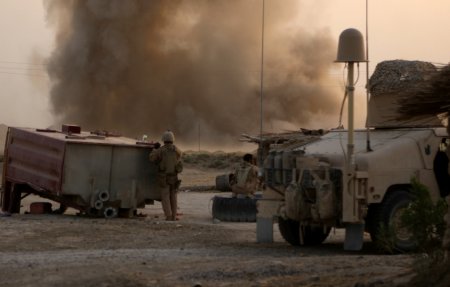 Lima Company 3/1 turns routine patrol into payday
NEAR KARMAH, Iraq
August 25, 2007
Using the term "Motivating Marine Corps day" in the morning is usually an indicator of sarcastic optimism throughout the ranks. Generally speaking, "motivating" can mean tired, frustrated and dirty. Rarely is the term prophetic.
Today, however, what began as a standard counterinsurgency patrol in Al Anbar Province turned into a truly motivating day as Marines from Lima Company, Battalion Landing Team, 3rd Battalion 1st Marines uprooted several large weapons caches, Homemade Explosives (HME) and a Vehicle-Borne Improvised Explosive Device factory.
Canvassing the remote desert region near Combat Outpost Chicago, Weapons Platoon Marines swept several routes and fields before a local citizen tipped them off and pointed them toward suspicious sites in the area.
Conducting a search based on this lead, Marines discovered numerous weapons, including a mortar tube, hundreds of automatic weapons rounds (of varying caliber and munitions type), a Simonov SKS rifle and American-made flares.
The citizen then escorted Marines to two buried containers, both filled to the brim with enemy "accelerants," including a Rocket Propelled Grenade (RPG) launcher with several rounds and boosters, a 14.5mm anti-aircraft weapon with seven receivers, grenades, mortars, rifle magazines, primers and IED trigger mechanisms.
Continuing the search in close proximity to the buried containers, a house, identified as a car bomb factory, contained evidence of a massive HME-mixing operation, including tarps, several pair of rubber boots and a children's swimming pool (used as a mixing vat).
Personnel from Combat Logistics Battalion 13's Explosive Ordnance Disposal section destroyed the caches after site exploitation was complete.
Successful days like today are becoming surprisingly routine. As BLT 3/1 continues counterinsurgency operations here, willing locals are frequently offering up information on insurgent activity and weapons cache sites. The constant accomplishment is causing some Marines to make confident, early morning predictions of success.
"I woke up this morning, and I just knew it was going to be a 'motivating Marine Corps day,'" said Lance Cpl. Randy Cantrall, a native of Peoria, Ariz. "And it was. It was beautiful."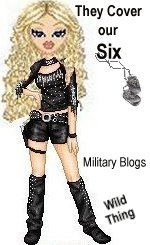 Posted by Wild Thing at 12:55 AM | Comments (6)
---
New York Islamist Day Parade ~ Grand Marshall Keith Ellison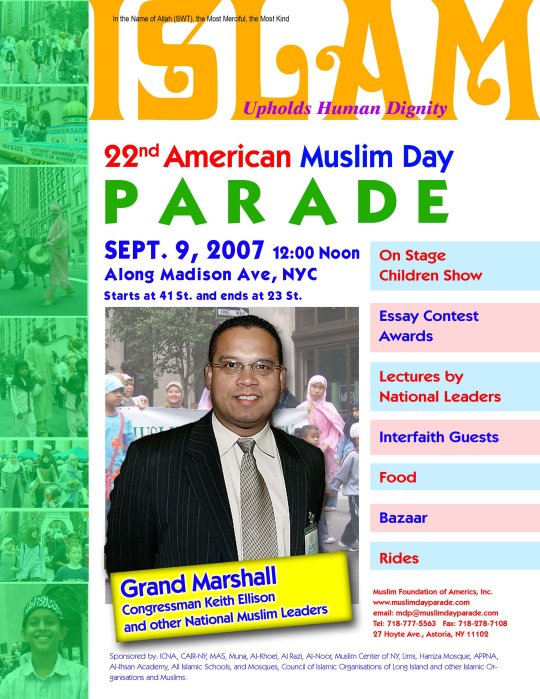 New York Islamist Day Parade
Frontpage ....for complete article
On September 9, 2007, a pre-9/11 celebration of sorts will be taking place in New York City, as Islamists from across the Tri-State area will congregate there for the 22nd Annual Muslim Day Parade. If past parades are any indication, law enforcement will need to be on high alert, as the participants have been amongst the most radical in the nation. Will the city allow this denigration of a very somber day to take place, or will it remember its many victims of terrorism and shut it down?
The Grand Marshal for the 2006 parade was Siraj Wahhaj, a Brooklyn imam who is known for his fiery speeches, including those that have been considered threatening to the United States. In February of 1995, Wahhaj was named – along with such people as Osama bin Laden and bin Laden's mentor, Abdullah Azzam – as a potential co-conspirator to the 1993 bombing of the World Trade Center.
Another Grand Marshal of a past parade was Muzzamil Siddiqi, the former President of the Islamic Society of North America (ISNA), a mosque umbrella organization that was recently named a co-conspirator to the financing of millions of dollars to Hamas. Siddiqi, like Wahhaj, has also verbally threatened the United States, stating in October of 2000, "America has to learn. If you remain on the side of injustice, the wrath of G-d will come."
The fact that this parade is taking place so close to Ground Zero is an insult to the memory of the 3,000 people who perished there six years before. The event should be taken as a threat to public safety and, therefore, it is incumbent on the city of New York to not only watch all of those involved, but to work to shut down the event completely, along with the sponsoring organizations.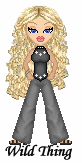 Wild Thing's comment........
How about a Pork BBQ stand at a muslim parade and bacon bits for confetti.
I wonder if one day, who knows when, the public will finally be outraged at how easily we have turned our country over to Islam. So far the outrage only happens in spurts and dies out quickly.
Posted by Wild Thing at 12:47 AM | Comments (17)
---
Ron Paul Wants $8,000,000.00 To Market Wild American Shrimp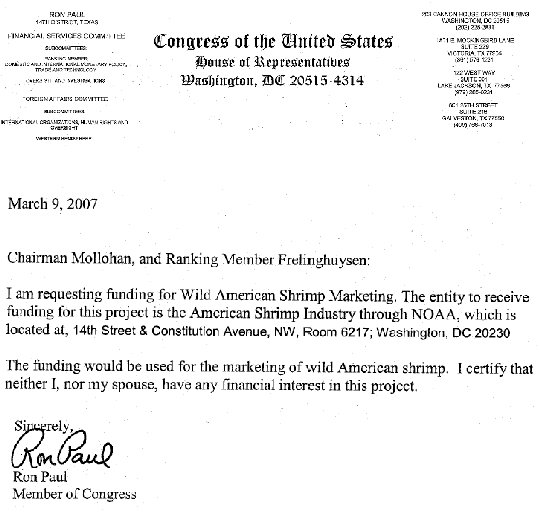 It's in a subscribers only link at the Wall Street Journal. The Congressman wants $8,000,000.00 to pay for marketing of wild American shrimp and $2.3 million to fund research into shrimp-fishing.
These are but two of the Congressman's 65 earmarks sought thus far this year to the tune of $400,000,000.00.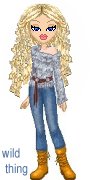 Wild Thing's comment........
Thank you Gunnery Sgt.Benton for sending this to me.
What the heck are wild American Shrimp? LOL Oh maybe it's Shrimp that practice an immoral lifestyle. Much tastier than decent American shrimp.
So Ron Paul supports taxpayer dollars for the shrimping business, but not for our troops in Iraq, heh?
Posted by Wild Thing at 12:45 AM | Comments (11)
---
How Marines Pulled Fallujah Out Of Hell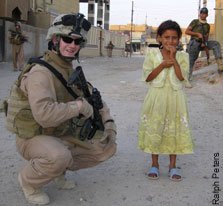 2nd Lt. Nick DeLonga, 1st Platoon, Fox Company, 2nd Battalion, 6th Marines
How Marines Pulled Fallujah Out Of Hell
August 27, 2007
NY Post ....for complete article
FALLUJAH, Iraq
Fallujah and the Marines have some history. In 2004, one savage battle ended when the Marines were pulled out for political reasons. Later that year, they had to finish the job.
And they did. They took down the terrorists' stronghold in a week of fury.
With a fundamentalist tradition, Fallujah seemed to fit al Qaeda perfectly. Robbed of their Saddam-era privileges and out for revenge, even secular locals had aligned with the terrorists. Despite the Marine victory, violence simmered on.
The extremists and insurgents believed they could wear America down. But between 2004 and 2007, two things happened: We wore them down - and al Qaeda wore them out.
With foreign fanatics butchering the innocent and enforcing prison-yard "Islamic laws" that far exceeded the Koran's demands, it belatedly dawned on the insurgents that, while we intended to leave eventually - on our own terms - al Qaeda meant to stay.
A wave of suicide bombings earlier this year, culminating in a massive attack on a funeral procession, made the population snap. The people of Fallujah may never love us, but they hate al Qaeda with the rage of a betrayed lover.
Since May, the change has been stunning. When the 2nd Battalion, 6th Marines were last in Fallujah, in 2006, they took casualties from snipers and roadside bombs. The city was violent, bankrupt and partly in ruins.
Now the battalion's back. And welcome. Marines banter with the locals where, six months ago, it was risky to ride in an armored vehicle.
Paradoxically, the violence of the past set the only possible conditions for the sudden reconciliation. The Iraqis had to grasp that we meant business. Now the 1st Platoon of the battalion's Fox Company lives and works in the Hadari Precinct with the Iraqi police.
The new police are recruited from vetted locals, and the policy has paid huge dividends. The locals know who doesn't fit, and they've got an immediate interest in their neighborhood's safety. Most encouragingly, the reformed police are popular.
Fallujah still isn't a place to buy retirement property, but it was encouraging to sit down with 1st Platoon's commander, 2nd Lt. Nick DeLonga, and his Iraqi counterpart, 1st Lt. Mohammed.
We went for a stroll in the streets. The Marines still wear full combat gear: Despite security measures, a sniper might still sneak into the city. But there was no threat from the locals in the market. The worst mood the Marines encountered was aloofness. More often, they were welcomed with a polite greeting.
People are relieved that their streets are safe again. And the kids are out in regiments, surrounding the Marines in hope of candy or just a bit of attention.
"Crash," is a Basra-born interpreter (a "terp") who, more than anything else in the world, wants to become a U.S. Marine. He lives and works with the Marines, studies their rituals, works out with them - and carries himself like a Marine. Crash also carries a weapon for self-defense - a right he earned after pulling wounded Marines to safety in combat.
"His" Marines are doing all they can to help him enlist.
And the locals are out in front of us in the fight against al Qaeda. Which is a big thing.
In a "swarm," identification cards are provided to all, beginning with the local movers and shakers. Volunteers are vetted to join the police or armed neighborhood-watch groups. And revitalization programs go into gear.
Capt. Mason Harlow, the Fox Company commander, was wounded by shrapnel two years ago. In Fallujah. Now he's back, overseeing the Hadari District and two others. His Marines haven't been attacked for months. And his former enemies are doing his work for him.
Capt. Harlow didn't think he'd live to see the day.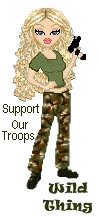 Wild Thing's comment........
The lefties must truly hate stories like this. In your face Dems, and God bless our Marines and also Army Task Force 2-2 Infantry and Task Force 2-7 that fought in Fallujah.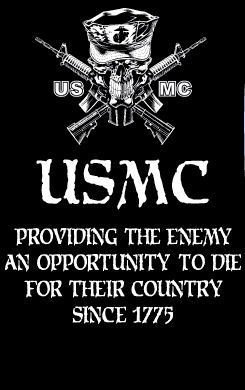 Posted by Wild Thing at 12:40 AM | Comments (2)
---
August 27, 2007
Hugo Chaves To Buy 5,000 Russian Sniper Rifles
Hey Hugo!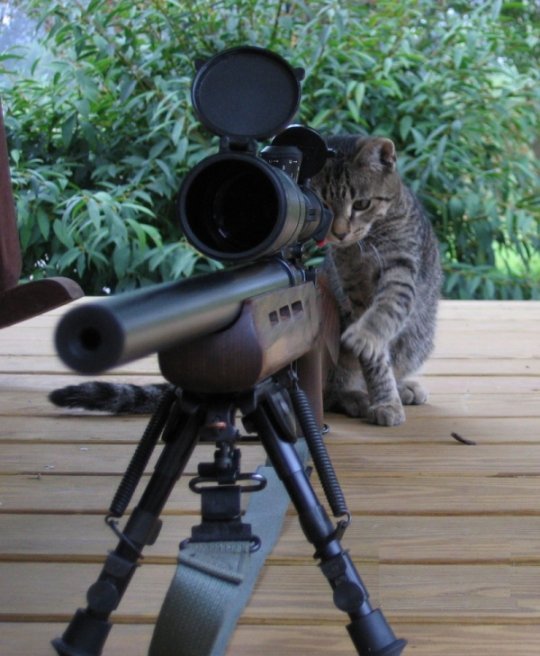 Venezuela to buy 5,000 Russian sniper rifles
CARACAS (Reuters)
Venezuelan President Hugo Chavez on Sunday said he plans to buy 5,000 Dragunov sniper rifles from Russia to protect the oil-rich nation from a possible U.S. invasion.
The self-styled socialist revolutionary and open critic of Washington has bolstered the OPEC nation's weaponry by buying planes, helicopters and assault rifles from Russia to prepare for a guerrilla-style resistance to a foreign invader.
"I'm going to buy 5,000 Dragunov rifles from Russia ... with telescopic sight, the best in the world, with infrared night-view," Chavez said during his weekly Sunday broadcast held on a beach along Venezuela's eastern coast.
"We will knock out any imperialist that approaches."
The United States has cut arms sales to Venezuela and blocked several attempts by Chavez to acquire military aircraft technology on the grounds that Venezuela has not adequately explained why it needs the equipment.
U.S. Assistant Secretary of Defense for Hemispheric Affairs Stephen Johnson said during a recent visit to Colombia that countries in the region should be concerned about Venezuela's multi-billion dollar weapons purchases.
Venezuela last year purchased 24 Sukhoi fighters jets and 100,000 Kalashnikov AK-103 assault rifles from Russia, and is currently negotiating the purchase of submarines.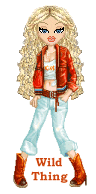 Wild Thing's comment........
Hey Hugo, are Dragunov's effective against cruise missiles? Another looney dictator headed for big trouble. My guess is the real target of those sniper rifles will be his fellow countrymen who oppose him. Buying lots of hardware is one thing. Having the expertise to deploy that hardware effectively is quite another. The fool has to keep blaming someone for his incompetence as the country goes into ruin because of socialism.
Note to Hugo: You'll need at least 5000 sniper rifles to deal with us. We only need one... to deal with you.
Posted by Wild Thing at 12:55 AM | Comments (13)
---
Dancing Marines
5/14 Marines dancing ......... "Since we're in the middle of nowhere.."

Love it!
Posted by Wild Thing at 12:47 AM | Comments (4)
---
'Blasphemous' balls anger Afghans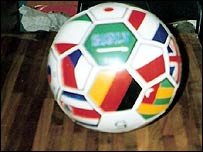 'Blasphemous' balls anger Afghans bbc news
A demonstration has been held in south- east Afghanistan accusing US troops of insulting Islam after they distributed footballs bearing the name of Allah.
The balls showed the Saudi Arabian flag which features the Koranic declaration of faith.
The US military said the idea had been to give something for Afghan children to enjoy and they did not realise it would cause offence.
The footballs were dropped from a helicopter in Khost province.
Some displayed flags from countries all over the world, including Saudi Arabia, which features the shahada, one of the five pillars of Islam - the declaration of faith.
The words, which include the name of Allah, are revered, and Muslims are very sensitive about where and how they can be used.
Saudi Arabia has complained to the World Cup's ruling body in the past about the use of its flag on footballs.
Mullahs in Afghanistan criticised the US forces for their insensitivity, and around 100 people held a demonstration in Khost.
Afghan MP Mirwais Yasini said: "To have a verse of the Koran on something you kick with your foot would be an insult in any Muslim country around the world."
A spokeswoman for the US forces in Afghanistan said they made "significant efforts to work with local leaders, mullahs and elders to respect their culture" and distributing the footballs was an effort to give a gift the Afghan children would enjoy.
"Unfortunately," she added, "there was something on those footballs we didn't immediately understand to be offensive and we regret that as we do not want to offend."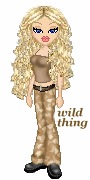 Wild Thing's comment........
Islamic holy writings on pig skin! GO MARINES!
Thuffering Thuccotash! You can't win with these people! Oh, bitch, bitch, bitch. These cavemen even bitch about free soccer balls. Give them a truckload of pigskin footballs and tell them to STFU.
Muslims are very sensitive about where and how they can be used.
Obvious copyright infringement. Allah can only be used when one is planning to kill. DUH!
Posted by Wild Thing at 12:45 AM | Comments (16)
---
"Let me show you around my Blackhawk"

Iraq, let me show you around my Blackhawk, I fly in this every day
Posted by Wild Thing at 12:44 AM | Comments (4)
---
August 26, 2007
Obama Names Republicans (RINO's) He'll Work With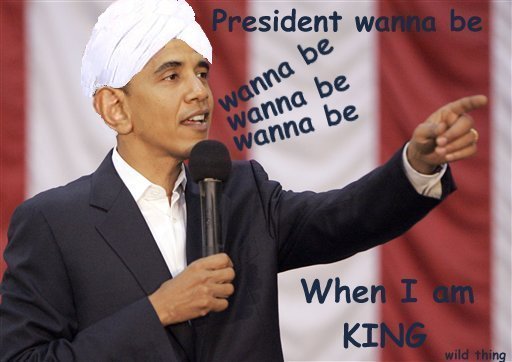 Obama Names Republicans He'll Work With Breitbart.com KEY BISCAYNE, Fla. (AP)
Democratic presidential candidate Barack Obama often says he will be a candidate that will bring both parties together and Saturday he named a few of the Republicans he would reach out to if elected.
"There are some very capable Republicans who I have a great deal of respect for," Obama said in an interview with The Associated Press. "The opportunities are there to create a more effective relationship between parties."
Among the Republicans he would seek help from are Sens. Richard Lugar of Indiana, John Warner of Virginia and Tom Coburn of Oklahoma, Obama said.
"On foreign policy I've worked very closely with Dick Lugar," Obama said. "I consider him one of my best friends in the Senate. He's someone I would actively seek counsel and advice from when it came to foreign policy."
"Senator Warner is another example of somebody with great wisdom, although I don't always agree with him on every issue," Obama said. "I would also seek out people like Tom Coburn, who is probably the most conservative member of the U.S. Senate. He has become a friend of mine."
Part of Washington's problem is that President Bush has created a partisan atmosphere, he said.
"The Bush-Cheney administration has perfected the perpetual campaign, what I call the 50-plus-one election strategy, where you just presume half the country is red and half the country is blue," Obama said.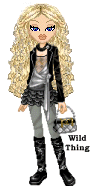 Wild Thing's comment........
Translation: "I'll work with the Republicans who think like Democrats."
"when I become President...blah, blah" When pigs fly, no way in Haddes.
Keep going, dude. With any luck, Americans will be smart enough to figure out that anyone that ends up on Obama's "reaching out" list is a Republican to vote out of office. And No mention of Hagel above the fold? I'm shocked! SHOCKED I tell ya!
Hallucinating Obama might as well name his Secreatry of State and his wife's official hair-stylist already...
What a stand-up comic he is...ha ha...
Posted by Wild Thing at 12:55 AM | Comments (8)
---
Surprise From The Air For Insurgents Shooting At Our Troops Humvee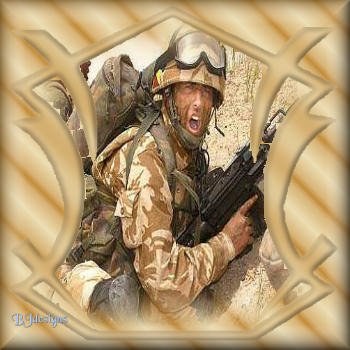 Iraq, Insurgents shooting at our Humvee get a big surprise from the air
Posted by Wild Thing at 12:47 AM | Comments (6)
---
August 25, 2007
Wreckage of World War II Submarine Found Off Aleutian Islands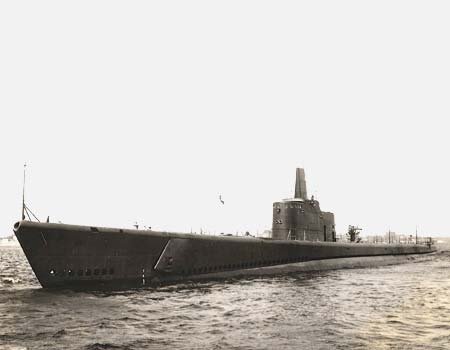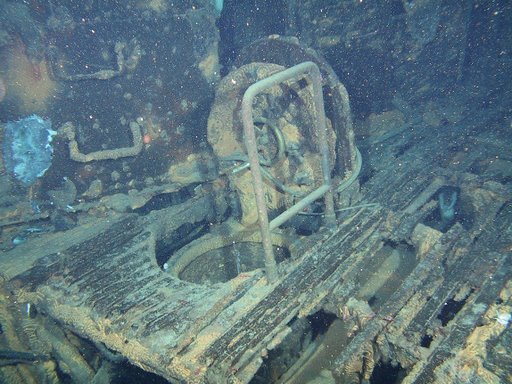 Hatch
Wreckage of World War II Submarine Found Off Aleutian Islands
Fox News
ANCHORAGE, Alaska
The mangled remains of a vessel found in the Bering Sea are likely those of a World War II submarine that disappeared with a crew of 70 off the Aleutian Island of Kiska.
The discovery of the USS Grunion on Wednesday night culminates a five-year search led by the sons of its commander, Mannert Abele, and may finally shine a light on the mysterious last moments of the doomed vessel.
"Obviously, this is a very big thing," the oldest son, Bruce Abele, said Thursday from his home in Newton, Mass. "I told my wife about it when she was still in bed and she practically went up to the ceiling."
A remotely operated vehicle snapped pictures and captured three hours of video footage of the Grunion on a rocky underwater slope north of the volcanic island, according to another brother, John Abele, who was in Kiska Harbor with the search team on Thursday.
The submarine lies 1,000 feet below the surface and had been crushed by water pressure, said Abele. He is director and co-founder of the medical equipment company Boston Scientific Corp. and the youngest of the three brothers.
The most surprising thing was the damage," he said. "It was much more than we or anyone else imagined. Initially it was very hard to recognize as a ship."
The hull had imploded so severely that the interior, including bunks and a dive wheel, were clearly visible, Abele said. No human remains were found.
"There's a 95 percent chance that this is the Grunion and a less than five percent chance that it's not," said Christopher J. Nicholson, general manager of the Cataumet, Mass.-based company. "The fact that they actually found this in an expanse of ocean is really pretty spectacular."
The Grunion had a propeller guard, which was rare in subs of the day, Abele said. The vessel discovered yesterday also had the fence, which prevented docking lines from getting caught in the propeller.
The Grunion patrolled Alaska's Aleutian Islands during the early months of World War II. Her last official radio message to the submarine base at Dutch Harbor came on July 30, 1942 and described heavy enemy activity at the Japanese seaplane base at Kiska Harbor.
Earlier that month, the Grunion had sunk two Japanese submarine chasers and heavily damaged a third near Kiska, one of two islands in the far west Aleutians captured by the Japanese. Until a few years ago, the clues to the Grunion's disappearance were too fragmented to justify a search.
As news of the search spread, several relatives of the Grunion's crew banded together to locate others with ties to the lost men. To date, the relatives of 69 men are following the progress of the search, said Mary Bentz of Bethesda, Md., whose uncle died on the Grunion.
Bentz said the news is a relief after decades of not knowing what happened. Her father's youngest brother, Carmine Anthony Parziale, of Weedville, Penn., was in his early 20s when he served as a torpedoman third class on Grunion.
"I know when my dad would talk about him, his eyes would well up with tears," said Bentz. "I was relieved to know that this is finally over, that now we can say, two and three generations later, that we know what happened."
A forensic engineer and other experts will use the footage to piece together the Grunion's final hours and figure out why it sank. The search crew of 17 plans to spend several more days looking for sunken Japanese ships in the area.
"Actually seeing the burial site was touching and in a way rewarding," John Abele said. "It provides a closing and hopefully an answer to the unknown."
This is from the US Navy History page on the Grunion
Grunion was launched by the Electric Boat Co., Groton, Conn., 22 December 1941; sponsored by Mrs. Stanford C. Hooper, wife of Rear Admiral Hooper; and commissioned 11 April 1942, Lt. Comdr. M. L. Abele in command.

After shakedown out of New London, Grunion sailed for the Pacific 24 May. A week later, as she transited the Caribbean for Panama, she rescued 16 survivors of USAT Jack, torpedoed by a German U-boat, and conducted a fruitless search for 13 other survivors presumed in the vicinity. Arriving at Coco Solo 3 June, Grunion deposited her shipload of survivors and continued to Pearl Harbor, arriving 20 June.

Departing Hawaii 30 June after 10 days of intensive training, Grunion touched Midway; then headed toward the Aleutians for her first war patrol. Her first report, made as she patrolled north of Kiska Island, stated she had been attacked by a Japanese destroyer and had fired at him with inconclusive results. She operated off Kiska throughout July and sank two enemy patrol boats while in search for enemy shipping. On 30 July the submarine reported intensive antisubmarine activity; and she was ordered back to Dutch Harbor.

Grunion was never heard from nor seen again. Air searches off Kiska were fruitless; and on 5 October Grunion was reluctantly reported overdue from patrol and assumed lost with all hands. Captured Japanese records show no antisubmarine attacks in the Kiska area, and the fate of Grunion remains a mystery. Her name was struck from the Navy List 2 November 1942.

Grunion received one battle star for World War II service.

....Thank you Jack of Conservative Insurgent for the llink.

Wild Thing's comment........
This is amazing, I am so glad there is a group that searches for our ships and Submarines like this. These are a part of our history and also for the families of the lives that served on the Submarine.
Posted by Wild Thing at 12:55 AM | Comments (16)
---
Some Then and Now From The Left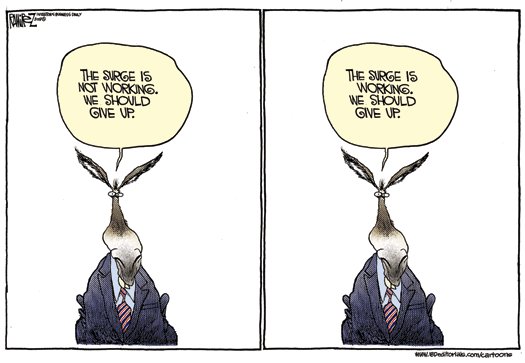 This is what some have said in the past.................

"This war is lost and the surge is not accomplishing anything." Sen. Harry Reid (D-NV), April 19, 2007
"As many had foreseen, the escalation has failed to produce the intended results…The increase in US forces has had little impact in curbing the violence or fostering political reconciliation." Speaker of the House Nancy Pelosi (D-CA) and Senate Majority Leader Harry Reid (D-NV), June 13, 2007
"Bush's strategy of increasing troops in Iraq is "a failed policy wrapped in illusion." Rep. John Murtha (D-PA), April 24, 2007
On the New York Times editorial asserting the initial success of the Iraq troop surge: "I dismiss it at as rhetoric. I dismiss it as -- you know, in my estimation, the things that I measure are not -- oil production, electricity production, water. Only two hours of electricity. I don't know where they were staying. I don't know what they saw. But I know this, that it's not getting better. It's rhetorical is what is getting better. It's over-optimist. It's an illusion." Rep. John Murtha (D-PA), July 31, 2007
On the troop surge strategy: "This is a dangerously wrong-headed strategy that will drive America deeper into an unwinnable swamp at a great cost. It is wrong to place American troops into the middle of Iraq's civil war.
We cannot escape the reality that there will be no military solution in Iraq…More American troops, treasure and casualties will not change this reality." Sen. Chuck Hagel (R-NE), January 10, 2007
On the troop surge strategy: "a categorical, catastrophic...[and] abject failure." Rep. Tom Lantos (D-CA), June 29, 2007
"The prospects that the current 'surge' strategy will succeed in the way originally envisioned by the President are very limited…Unless we recalibrate our strategy in Iraq to fit our domestic political conditions and the broader needs of U.S. national security, we risk foreign policy failures that could greatly diminish our influence in the region and the world." Sen. Richard Lugar (R-IN), June 25, 2007
"According to polls, the vast majority of Americans disagree with President Bush's plan to send an additional 21,500 troops to Iraq to quell sectarian violence. I, too, disagree with the troop surge. The question now before the U.S. Senate is how best to send a strong, clear, bipartisan message to the President to express our disagreement and urge him to instead consider all options and alternatives." Sen. Ben Nelson (D-NE), January 29, 2007
"Twenty thousand American soldiers are too few to end this civil war in Iraq and too many American lives to risk on top of those we've already lost." Sen. Dick Durbin (D-IL), January 10, 2007
"I continue to believe that it is a mistake to send more U.S. troops to Baghdad, which is engulfed by sectarian strife…I have repeatedly expressed directly to the president my opposition to his plan to increase the overall number of American troops in Iraq." Sen. Susan Collins (R-ME), April 26, 2007
And this is what some of them are saying now...............

"It's working. We're just years too late in our tactics," she said, referring to the beefed-up U.S. troop presence battling insurgents in Iraq, including war-torn Anbar province.Hillary Clinton Aug 20, 2007
As we are seeing military progress, any political scene is discouraging. SEN. DICK DURBIN
in response to the question do you agree with your colleague there are some signs of military progress here?
Sure, there are, John. We have said in the beginning, our troops are doing their job. SEN. Bob Casey
Knowing all this, how can someone who opposed the war now call for continuing the new directions that have been taken in Iraq? The answer is that the people, strategies and facts on the ground have changed for the better and those changes justify changing our position on what should be done. Democrat Rep. Brian Baird
AA successful Report from Petraeus would be "a real big problem for us." Rep. James Clyburn (D-S.C.)
"We are also encouraged by continuing positive results – in al Anbar Province, from the recent decisions of some of the Sunni tribes to turn against al Qaeda and cooperate with coalition force efforts to kill or capture its adherents,"Senate Armed Services Committee Chairman (D) Carl Levin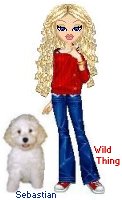 Wild Thing's comment........
Awhile back I listed the quotes from all the Dems that said there were WMD, the quotes were said during the Clinton years in the White House and also right after 9-11. Madeline Albright, Bill Clinton and the list of Democrat names goes on and on saying there absolutely were WMD.
Now the quotes about the Surge and it is interesting how there is a similarity in so many of the same people being negative about our troops and those that said oh heck yes Saddam has WMB and needs to be taken out, we need to go to Iraq.
Just thought I would show you this, it is kind of interesting I think. Even though we all know the obvious, that they change with the wind to whatever suits them. They have no substance at all.....nothing.
Posted by Wild Thing at 12:47 AM | Comments (12)
---
SLAMRAAM Boom!
The lyrics "Here comes the boom!", are no joke in this video done to the POD song "Boom". Done by the project team for the SLAMRAAM missile system, this video shows off just how accurate those rockets can be. You certainly don't want to see one of these Humvees coming your way if you're one of the bad guys!

Posted by Wild Thing at 12:45 AM | Comments (6)
---
August 24, 2007
Kucinich Complains About ABC News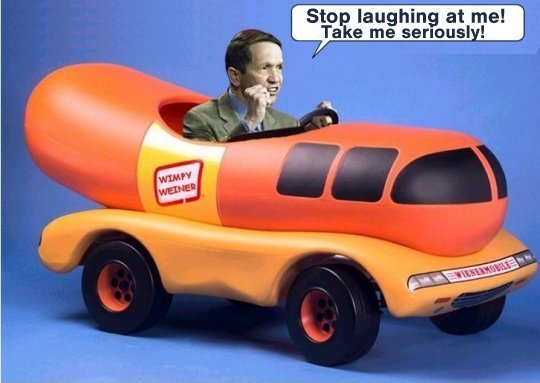 Fox News Unfair? Dennis Kucinich Complains About ABC News
newsbusters
Remember how many of the Democrat presidential candidates, led by John Edwards, announced that they would refuse to participate in any debate sponsored by Fox News because they complained about the so-called unfairness of that network? It turns out that Dennis Kucinich is upset about the coverage he is receiving from a major news network and it isn't Fox News. Kucinich is angered over what he perceives to be an attempt by ABC News to minimize him. Here is the Kucinich list of complaints about ABC News from his campaign website:
* Congressman Kucinich was apparently deliberately cropped out of a "Politics Page" photo of the candidates.
* Sometime Monday afternoon, after Congressman Kucinich took a commanding lead in ABC's own on-line "Who won the Democratic debate" survey, the survey was dropped from prominence on the website.
* ABC News has not officially reported the results of its online survey.
* After the results of that survey showed Congressman Kucinich winning handily, ABC News, sometime Monday afternoon, replaced the original survey with a second survey asking "Who is winning the Democratic debate?"
* During the early voting Monday afternoon and evening, U.S. Senator Barack Obama was in the lead. By sometime late Monday or early Tuesday morning, Congressman Kucinich regained the lead by a wide margin in this second survey.
* Sometime Tuesday morning, ABC News apparently dropped the second survey from prominence or killed it entirely.
* AND, as every viewer of the nationally televised Sunday Presidential forum is aware, Congressman Kucinich was not given an opportunity to answer a question from moderator George Stephanopoulos until 28 minutes into the program.
The campaign submitted objections and inquiries to ABC News representatives on Monday and Tuesday. ABC News representatives have failed to respond - or even acknowledge - those objections and inquiries.
.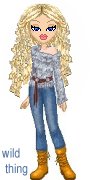 Wild Thing's comment........
LOL Don't you just love it when the Democrats complain about the media.
Well Dennis, you all turned down Fox News. Certainly not that Fox is perfect...... but why snub any one of the News networks if you want to be President of ALL the people and not just the heavy left news networks. Shame on you Dennis and all of you Democrats.
Posted by Wild Thing at 12:55 AM | Comments (17)
---
Dems Seeking 'Bumper Sticker' Campaign Slogan ~LOL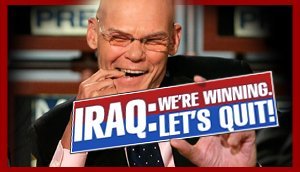 Democrats Seeking 'Bumper Sticker' Campaign Slogan
August 23, 2007
CNSNews.com
The Democratic Senatorial Campaign Committee (DSCC) has announced a campaign to find the "bumper sticker slogan" that will carry it through the 2008 elections. The slogan also will appear on the DSCC Web site and campaign literature.
"We need a turn of phrase that really jumps out and tells you right off the bat what this election is all about," said James Carville in a message to Democrats.
Carville is credited with the famous phrase, "It's the Economy, Stupid," which apparently propelled the Clinton campaign to victory in 1992. (Less well known was the 1996 phrase, "Had Enough?")
In a message to DSCC supporters on Thursday, Carville said sometimes the best ideas come from people outside Washington. "Heck, come up with something good enough, I'll risk my own safety and put it on my wife's car," Carville said. (His wife Mary Matalin is a Republican and a former aide to Vice President Dick Cheney.)
The DSCC, a group that works to elect Democrats to the Senate, is urging Democrats to vote on its four suggestions -- "or create one of your own by midnight August 27."
The DSCC's suggestions include "W Is Out: Send the Right Wing With Him," "No Republicans Left Behind in D.C.," "What Have Republicans Done for You Lately," and "2006 Was Just the Beginning: More Dems in '08."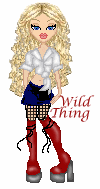 Wild Thing's comment........
Well let's see, how about the current slogan, "Death to America"? That is how they act and talk and work for.
"Hating America, One Liberal At A Time"
Or they could keep it simple for the simple minded - "WE'RE IDIOTS!!"
"Get Free Stuff!"
"We Suck!"
"Scrape the bottom....vote for Rodham!"
"In your guts, you know we're nuts."
Posted by Wild Thing at 12:47 AM | Comments (8)
---
Break Girl John Edwards Slams Hillary About Corruption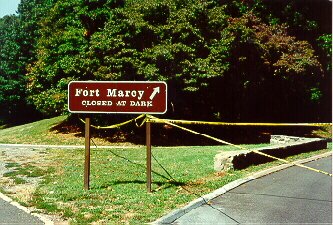 It appears that the Edwards Campaign is about to take the exit ramp to Hillary's favorite Park.

John Edwards Hits Hillary Clinton as Part of Corrupt Washington Establishment
Fox News
HANOVER, N.H
Presidential hopeful John Edwards said Thursday the Washington establishment is corrupt and suggested — without mentioning her by name — that rival Hillary Rodham Clinton has been part of that corroded system.
Edwards' new stump speech, centered on a a need for change and aimed at his top two rivals, comes just before Labor Day, the traditional start of the primary nominating season in this state where he has seen his polling lead slip in recent months.
"Real change starts with being honest, and I want to say something again: The system in Washington is rigged, and I'll say it again, it's rigged and it's rigged by greedy powers," Edwards said Thursday.
"It's rigged by the system to favor the establishment," he said at Dartmouth College
The American people deserve to know that their presidency is not for sale. The Lincoln Bedroom is not for rent," Edwards said to applause, referencing a Clinton-era controversy in which high-dollar donors were allowed to stay in the White House's famed bedroom.
He said the past isn't going to solve today's problems or "a corrupt a corroded system."
"Those wed to the policies of the '70s, '80s or the '90s are wedded to the past, ideas and policies that are tired, shopworn and obsolete. We will find no answers there," he said
.
Clinton served as first lady during most of the 1990s.
Edwards later said he didn't mean to target Clinton during his new stump speech.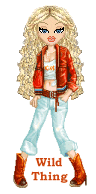 Wild Thing's comment........
This is just too funny. They are both corrupt. It seems Edwards is getting desperate as he strikes out at the Hillary. Visions of Vince Foster headlines come to mind.
Posted by Wild Thing at 12:45 AM | Comments (10)
---
Soldiers in Iraq Say They Don't Hear Deliberations Back Home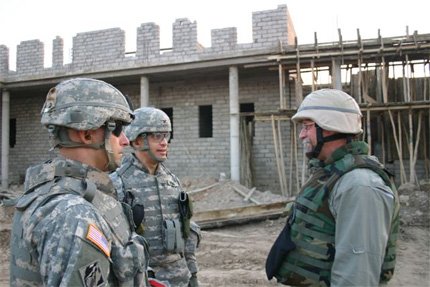 Half a World Away: Soldiers in Iraq Don't Hear Deliberations Back Home (and Often Don't Care)
Popular Mechanics
TIKRIT, Iraq
It never even hits the radar screen. For the troops on the front lines and the colonels in the rear—and just about everyone in between—the big news in Iraq every day is that they're still alive and healthy. When it comes to Senate votes on the U.S. presence in Iraq, Sunday talk shows thrashing out length of deployment and stateside pundits talking to themselves, nearly every grunt, airman, sailor, soldier and Marine I speak with just doesn't care.
It's not negligence or a lack of opinion about how long they think they should stay here; they're tuned out because the news doesn't impact their day-to-day operations—and because comms often leave them uninformed from half a world away.
War deliberations and post-firefight reactions back home can vanish during the 12-hours-a-day, seven-days-a-week base-line duty of the average soldier in Iraq. So when line troops are swamped carrying gear from street patrol to street patrol, village raid to village raid, for up to 20 hours a day, they often don't have the time for, or the luxury of, Internet access. And when they do get it, they're not punching up CNN—it's e-mails from home they're reading.
During last month's heated, all-night debate on Capitol Hill about when and if the U.S. should withdraw from Iraq, I asked several military officers of different ages and ranks about their thoughts on a potential pullout. Nearly every one stressed how important his or her work here has been—and will be.
"If we leave within months, Iraq will be a province of Iran," one colonel said. "Everyone with any education or skills who hasn't already left will end up leaving."
A mortarman with the 25th Infantry stationed in Tal Afar stressed that he thought the American media has not been reporting what really goes on during daily ops across the war zone.
"It's all about body counts," he said. Marines out in the former Wild West of Anbar province said the same. They are proud of the job they've done in cleaning up what was once considered a lost, Al Qaeda-infested area. They wondered why America hasn't heard MORE of that news
.
A sergeant 1st class with the 5th Battalion, 7th Cavalry, whose unit is attached to the Marines near Habbaniyah, patrols daily around Al Anbar province. This is his third tour, and he's confident that progress is being made, despite what he calls early missteps in policy.
"I think Americans understand our sacrifice, but they don't understand that we're just not ready to leave."
The sergeant expressed an opinion I've heard from dozens of line and support troops and commanding officers about the continuing effort to rebuild, piece by piece:
"We need a little more time—some places are more violent than others. But that's how things happen. This country can't be built in five years. And don't we have a responsibility to help them build it?"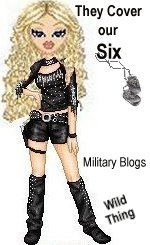 Wild Thing's comment........
Note the source for this story, Popular Mechanics. Nothing against that magazine, Nick subscribes to it, but good lord when is our media going to stop being part of the enemy of our land.
I love how our troops say things, aren't they awesome!!

Posted by Wild Thing at 12:40 AM | Comments (8)
---
August 23, 2007
You Too Can Look Like Putin, says newspaper ~ HUH???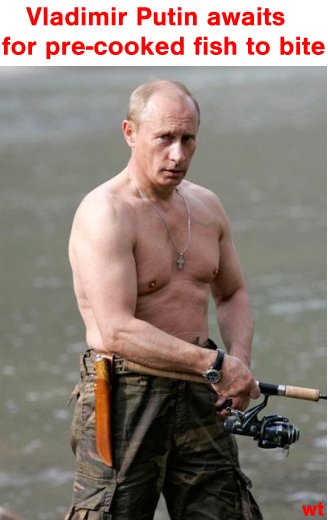 Vladimir Putin poses stripped to the waist, fishing rod in hand, in a boat on a Siberian river. The Russian leader has been worrying Western leaders by flexing his political muscles recently.

But yesterday he was showing off the real thing - and appeared in impressive shape for a man of 54. The former KGB officer is known as a fitness fanatic and is a black belt in judo.

Wearing only combat trousers tied roughly at the waist, a camouflage hat and army-style boots, Putin displayed his usual icecold expression as he waited for the fish to bite.
You too can look like Putin, says newspaper
Herald Sun
A STEP-BY-STEP guide to building a body like President Vladimir Putin's was available to readers of a Russian newspaper yesterday.

Official photographs of the 54-year-old leader holidaying in southern Siberia last week showed him fishing with his shirt off to display a well-honed torso.

He was also shown on horseback in sunglasses, gloves and a body-hugging white vest.

"He has some great definition under that shirt," said the Komsomolskaya Pravda tabloid, Russia's biggest circulation newspaper which specialises in admiring coverage of President Putin.

Under the headline: "Get a body like Putin's", the daily published an exercise guide by a fitness instructor.

An accompanying diagram of President Putin's naked torso had arrows pointing to his major muscle groups.

President Putin, who is married with two daughters, has attributed his physique to sports - he is an accomplished practitioner of judo and a keen downhill skier.

Wild Thing's comment.........
Never mind looking like him, I want a large country to rule! If you have that, they don't care what you look like. LOL
Posted by Wild Thing at 12:55 AM | Comments (8)
---
You had us on the ropes and you left ~ General Giap, North Vietnam

The first major battle of the Vietnam War and a test of the concept of airborne assault using the new Huey UH-1 helicopter. Led by Lt-Gen Hal Moore the 7th Air Cavalry set down in LZ X-Ray with the intent to engage the enemy, they were immediately surrounded by 3 battalions of the Vietcong. They fought against these almost overwhelming odds for 3 days before claiming victory.
Track 1 - Jefferson Airplane - Somebody to Love
Track 2 - Joseph Kilna MacKenzie - SGT. MacKenzie
.

"What we still don't understand is why you Americans stopped the bombing of Hanoi. You had us on the ropes. If you had pressed us a little harder, just for another day or two, we were ready to surrender! It was the same at the battles of TET. You defeated us! We knew it, and we thought you knew it. But we were elated to notice your media were definitely helping us. They were causing more disruption in America than we could in the battlefields. We were ready to surrender. You had won!" - General Giap, North Vietnam (memoirs)

Vietnam
The fall of Saigon happened 30 April 1975, two years AFTER the American military left Vietnam. The last American troops departed in their entirety 29 March 1973.

The peace settlement was signed in Paris on 27 January 1973. It called for release of all U.S. prisoners, withdrawal of U.S. forces, limitation of both sides' forces inside South Vietnam and a commitment to peaceful reunification.

The 140,000 evacuees in April 1975 during the fall of Saigon consisted almost entirely of civilians and Vietnamese military, NOT American military running for their lives. There were almost twice as many casualties in Southeast Asia (primarily Cambodia) the first two years after the fall of Saigon in 1975 then there were during the ten years the U.S. was involved in Vietnam. Thanks for the perceived loss and the countless assassinations and torture visited upon Vietnamese, Laotians, and Cambodians goes mainly to the American media and their undying support-by-misrepresentation of the anti-War movement in the United States.

As with much of the Vietnam War, the news media misreported and misinterpreted the 1968 Tet Offensive. It was reported as an overwhelming success for the Communist forces and a decided defeat for the U.S. forces. Nothing could be further from the truth. Despite initial victories by the Communists forces, the Tet Offensive resulted in a major defeat of those forces. General Vo Nguyen Giap, the designer of the Tet Offensive, is considered by some as ranking with Wellington, Grant, Lee and MacArthur as a great commander.

Still, militarily, the Tet Offensive was a total defeat of the Communist forces on all fronts. It resulted in the death of some 45,000 NVA troops and the complete, if not total destruction of the Viet Cong elements in South Vietnam. The Organization of the Viet Cong Units in the South never recovered. The Tet Offensive succeeded on only one front and that was the News front and the political arena. This was another example in the Vietnam War of an inaccuracy becoming the perceived truth. However, inaccurately reported, the News Media made the Tet Offensive famous.

credit and research go to:
Capt. Marshal Hanson, U.S.N.R (Ret.)
Capt. Scott Beaton, Statistical Source

Wild Thing's comment........
President Bush brought up Vietnam in his speech yesterday.
I was reading this the other day by Capt. Marshal Hanson, and thinking about the Democrats, Reid, Murtha, Pelosi and the rest of their ilk that are dong their best to turn this war into another Vietnam. Meaning politicians running the war and NOT the military, not wanting to wait for General Petraeus.
Thirty-two years ago, in 1975, after America and the Republic of Vietnam had fought and won a ten-year war to save South Vietnam from the predations of the communist north, a Democrat Congress voted to terminate life support for South Vietnam in the face of another North Vietnamese invasion, backed by the USSR.
A Democrat Congress voted to "pull the plug," and condemned millions of Vietnamese, Cambodians, and Laotions to death, torture, imprisonment, and re-education camps, and condemned others to flee their homes and countries as refugees.
Now, another Democrat Congress is poised to repeat that act of infamy, and abandon the people of Iraq to the conflagration that will almost certainly follow if the United States withdraws its forces prematurely.
Another Democrat Congress declares to the world that America is a fair weather friend, that America cannot be relied upon, that America cannot be trusted to stand by its promises when the going gets tough, that America no longer has the will to lead the world toward a future of freedom.
Another Democrat Congress declares that America, having liberated the Iraqi people from the bloody tyranny of Saddam Hussein, has grown tired of the messy business of liberation and will now wash its hands of the whole affair, and abandon the Iraqi people to the bloody tyranny of the Jihad.
Read the words of General Gaip. Once the North Vietnamise saw what our media was doing, they said hang on one more day, one week, one more month. Their Army was defeated but the media still gave the enemy resolve. Now, let's look at the resolve of Reid and other demortic leaders.
Our Troops are not fighting to lose. The Democrats need some resolve and they need to support the mission. Back then there was Cronkite and Hanoi Jane, today we have the oldies from back then as well as the new ones added to the list, the terrorist lovers like Reid and others.
We see America's Congressional Democrats becoming the American Judas, betraying America, and Iraq, for the proverbial thirty pieces of silver.
When have we ever heard this from a Democrat in this war against the terrorists........
"we shall pay any price, bear any burden, meet any hardship, support any friend, oppose any foe, to assure the survival of liberty"? Said by JFK.
I didn't vote for him, I never voted for a Democrat, but that quote is inspiring, and the Democrats of today could well learn a lesson in how NOT to be traitors from this.
Don't let the media and politicians in Congress effect the execution of this war and we will win it.
Posted by Wild Thing at 12:47 AM | Comments (16)
---
CAIR Confronts Marine Vet. Over Bumper Sticker ~ "Jesus loves you, and Allah wants you dead"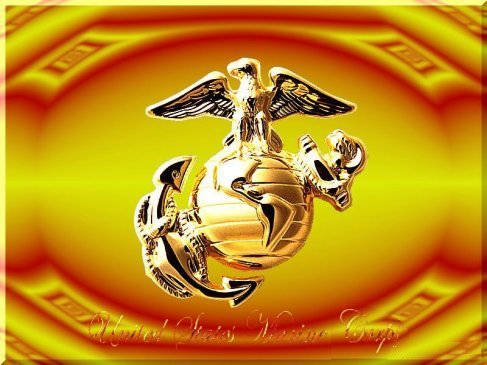 CAIR Thugs on Islamophobia Patrol: Coming Soon to Your Neighborhood?
Family Security Matters
Author: Patrick Poole
Three officials of the Council on American-Islamic Relations (CAIR) in Ohio admit to going unannounced to a man's home to confront him over a bumper sticker on his car – a testament, they claim, of their tolerance and moderation. The incident occurred last year, but the CAIR trio involved – Ahmad Al-Akhras, CAIR national vice chairman, Asma Mobin-Uddin, CAIR-Ohio president, and Abukar Arman, CAIR-OH board member – have recently recounted this incident to the local establishment media as an example of how they "invite dialogue".
Others, however, believe the incident is additional proof that CAIR regularly resorts to threats, intimidation and demonization to silence its critics.
Earlier this month, attorneys for CAIR sent a letter threatening legal action against the Young Americans Foundation if they allowed NY Times bestselling author and JihadWatch director, Robert Spencer, to speak at their conference on "The Truth of the Council on American-Islamic Relations".
This thuggery is reminiscent of CAIR's 2004 lawsuit against independent journalist Andrew Whitehead of Anti-CAIR, a suit which was dropped by CAIR in order to avoid responding to required interrogatories about its historic ties to HAMAS and role in terror financing.
The CAIR-OH incident is without known precedent, harassing a private citizen at his home because CAIR officials did not like one of his bumper stickers.
One of the trio, Abukar Arman, has described how they set upon their unwitting victim:
"Several months ago, a non-Muslim fellow in the inter-faith community brought to the attention of CAIR-Ohio a picture of his neighbor's truck with a bumper sticker that read "Jesus loves you, and Allah wants you dead".

Some of us thought that the appropriate thing to do was to get media involved and use this truck owner as a poster-child of the prevalent assertive ignorance that is widening the post 9/11 political divide between Muslims and non-Muslims. Others, on the other hand, saw this as an opportunity for human contact, discourse, and to build bridges of understanding.

Therefore, I had the privilege of being one of three Muslims (2 male and a female with Islamic veil) who paid a neighborly visit to the truck owner.
"What ensued was an interesting discourse that I found to be very educational (its final outcome notwithstanding).

The truck owner was a former Marine officer who served in Somalia and Iraq. Initially, as he opened the door, he was visibly apprehensive (and rightfully so).

We greeted him and introduced ourselves. We reassured him that we were only interested to get to know him, address any questions or perhaps grievance that he may have, and to give him a chance to meet and dialogue with ordinary Muslims.

Long story short: in a conversation that took place right outside his door and lasted for over an hour, the former Marine talked about how he was very suspicious of Muslims and how, both in Somalia and in Iraq, he and other Americans who "came to help these two countries had their hands bitten…" He talked about how he did not believe there were any moderate Muslims and how organizations such as CAIR were deliberately silent about condemning terrorism. He also talked about being alarmed by the growing Muslim population in Central Ohio and how they may be hiding a terrorist who has in his possession a "briefcase nuke". He said, "I don't want to see a giant mushroom in Columbus" [I will come back to this point].

Lastly, he talked about his career in the private sector…how he worked as a "corporate anti-terrorism expert" and a "consultant to a numerous multinational corporations"
Arman admits that the original intention was to make this two-war veteran a "poster-child" of Islamophobia and publicly to vilify the man by enlisting the help of the local media – all because they didn't agree with the sentiments the man expressed via a bumper sticker.
He also admits that the man was visibly leery of his late-night visitors showing up on his doorstep, what they probably would argue is proof of his Islamophobia. What makes this situation and Abukar Arman's comments even more appalling is that the former Marine had served in the UN-backed peacekeeping mission in Somalia, Arman's native country.
But imagine if the roles in this case were reversed: imagine if Robert Spencer, Andrew Whitehead and myself showed up on the doorstep of any of these CAIR officials - unwelcome and unannounced - to confront them about their repeated statements of support for extremism, bigotry and terrorism: Ahmad Al-Akhras for his public defense of convicted terrorists, including his "long-time friend", convicted and deported Palestinian Islamic Jihad operative Fawaz Damra; Asma Mobin-Uddin for promoting several hate sites with rabidly anti-Jewish content on her own personal website; or Abukar Arman, for his vocal public support of HAMAS, Hezbollah and the al-Qaeda-backed Islamic Courts Union. Would they see such action as "inviting dialogue", or would they instead denounce such an "invitation to dialogue" in a flurry of CAIR press releases as a "hate crime" that would merit restraining orders and warrant federal criminal charges?
It should be evident that going to a man's home, particularly someone entirely unknown to you, to confront them about the content of their bumper stickers is not an invitation to dialogue, but jackboot thuggery reminiscent of the Nazi SA Storm troopers. One of them admits that rather than painting a symbol on the man's house or business to show their disapproval for his religious statements (much as the SA would mark Jewish homes or businesses with a Star of David and the word "Juden"), they considered calling in the media to condemn this two-war Marine veteran and expose him to public scorn all because they didn't like his bumper sticker.
CAIR's Islamophobia patrols: coming soon to a neighborhood near you.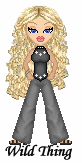 Wild Thing's comment........
Whew! Going to people's homes like this is a VERY BAD IDEA! And I sure am glad I don't have a neighbor like this Marine has. Can you imagine anyone coming to your door to confront you about a bumper sticker on you car? And late at night at that? OMG This Marine is a security expert. These goofballs are on someone's official s-list.
Is anyone else getting sick of seeing the COEXIST bumper stickers where each letter of COEXIST is a symbol for a different religion? I wish someone would make up bumper stickers with the symbol for islam and CONVERT OR DIE to slap over the COEXIST stickers. heh heh
Radical Islam is an insane murder cult and moderate Islam is its Trojan Horse in the West.
Posted by Wild Thing at 12:45 AM | Comments (18)
---
August 22, 2007
Revolutionary Guard Troops Killed By U.S. Forces In Iraq

Revolutionary Guard Troops Killed By U.S. Forces In Iraq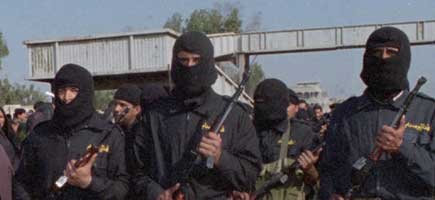 BAGHDAD, Aug. 16 (UPI) — Three gunmen killed by U.S. troops in Iraq this week were members of Iran's elite Revolutionary Guards Corps, a U.S. military statement said in Baghdad.
The U.S. Army statement said that in several anti-insurgency attacks this week, a total of nine gunmen were killed. However, in one raid in northeastern Baghdad targeting a leader of the Iranian Guards' foreign fighters known as Al-Quds, three of his aides were killed by U.S. forces, Kuwait's KUNA news agency reported.
The unidentified leader was arrested on suspicion of supplying arms to Iraqi insurgents, the statement said.
Iran has repeatedly denied coalition allegations it provided training and weapons to Iraqi rebels. Wednesday, the U.S. Department of Defense said it was planning to designate the Revolutionary Guard a terrorist operation, which would disrupt the group's considerable foreign business transactions.
In another security operation, the military statement said six terrorists were killed in northern Baghdad. The raid also netted machine gun rounds and components used to make explosive devices, the report said.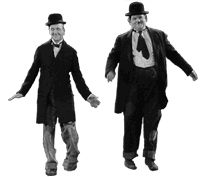 Wild Thing's comment........
Thank you brave fighting soldiers of the red, white and blue. God Bless the United States Military!

72 X 3 = 216, that's alot of virgins on standby. Since we had kidded they all look like Helen Thomas....
here she is waiting for them.

Sorry could not get a burka to sohw up this small wiithout looking like a Halloween outfit. heh heh
I get so tired of these units being referred to as "elite". The best training offered by the Iranians is a joke compared to the standard training given to American Soldiers. Elite means Special Forces, Rangers, Seals, and units like the SAS.
Posted by Wild Thing at 12:55 AM | Comments (11)
---
2007 Version of The Three Amigos ~ Bush, Harper and Calderon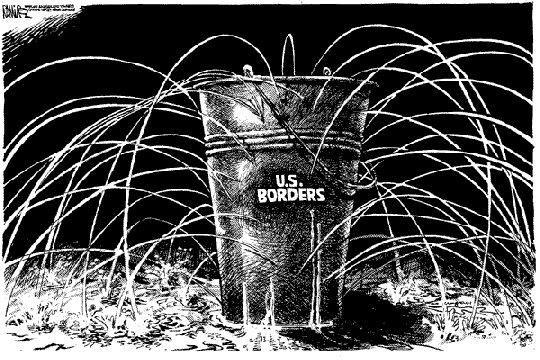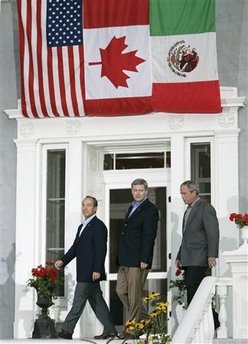 President George W. Bush (R) walks with Canadian Prime Minister Stephen Harper (C) and Mexican President Felipe Calderon at the North American leaders summit in Montebello, Quebec, August 20, 2007
Joint Statement by Prime Minister Harper, President Bush, and President Calderón
We, the leaders of Canada, Mexico and the United States, have met in Montebello to discuss the opportunities and challenges facing North America and to establish priorities for our further collaboration. As neighbours, we share a commitment to ensure North America remains a safe, secure and economically dynamic region, and a competitive player in global markets. We also discussed opportunities to cooperate globally and within our own hemisphere. The values and principles we share, in particular democracy, the rule of law and respect for individual rights and freedoms, underpin our efforts in building a more prosperous and secure region.
The Security and Prosperity Partnership of North America (SPP), launched in 2005, is aimed at jointly achieving tangible results across a spectrum of areas, while respecting each nation's sovereignty. On February 23, 2007, our ministers responsible for the SPP met in Ottawa to review progress and discuss our further cooperation. Our ministers of industry and commerce, foreign affairs, security, environment, energy, health, transportation and trade have also met in recent months, reflecting our deepening dialogue within North America. They have made progress in advancing the priorities we identified at our 2006 meeting in Cancun. In particular, our three countries have completed:
You can read the entire text here
Today President Bush gave a joint statement with Prime Minister Harper, of Canada, and President Calderón of Mexico
PRESIDENT BUSH: Thank you, Prime Minister. Thanks for having us here. I, too, want to thank the good folks of Montebello for their wonderful hospitality. The food was good, the hospitality was warm. You picked a great place to come.
I expressed my country's concerns for the citizens whose lives will be affected by Hurricane Dean. I respect the fact that President Calderón has decided to get back to Mexico as quickly as possible in a safe way. I want you to know that U.S. agencies are in close touch with the proper Mexican authorities, and if you so desire help, we stand ready to help. The American people care a lot about the human condition in our neighborhood, and when we see human suffering, we want to do what we can to help alleviate that. So we wish you all the best.
These meetings are -- I'm not going to try to reiterate what Stephen said. He went through the list of the meetings. And he's a -- he's right, that we talked about a lot of issues. I just want to give you the spirit of the discussions and why I think they're important.
It's our people's interests that Canada and Mexico work closely together. In other words, there's a good reason why our leaders should come together on a regular basis. First reason why is to figure out ways to continue to enhance prosperity. It's in our interests that the Canadian lifestyle be as strong as it is, and it's in our interests that prosperity spread to Mexico. If you're a U.S. citizen, you want people that live close to you to be prosperous. The more prosperity there is in your neighborhood, the more hopeful your neighborhood is.
NAFTA, which has created a lot of political controversy in our respective countries, has yielded prosperity. Since NAFTA came to be, trade between our respective countries has grown from $293 billion a year to $883 billion a year. Now, for some, those are just numbers; for many, it's improved wages and a better lifestyle and more hope. And the question that we're faced with is how do we continue to enhance prosperity so the average citizen understands the benefits of three countries working together? And I think we made some good progress toward eliminating barriers and toward harmonizing regulations to a point where more prosperity will come to be.
And we discussed a lot of other issues. We discussed bilateral issues. Stephen and I talked about border issues. Of course, Felipe Calderón and I talked about border issues and migration. These are complicated issues, but they're issues that we can work out in good spirit as friends.
One reason one meets is to reconfirm friendships, is to make sure that not only at the leaders' level is there conversations taking place that are friendly, but that that spirit translates throughout our governments. And I think we've accomplished that objective today.
We also talked, as Stephen mentioned, about international issues, issues concerning South America, the Middle East. These are meaningful discussions. I'm glad I came and I'm looking forward to hosting them next year. Matter of fact, it's in the interests of our countries that we have these meetings on an annual basis and then have working groups follow through on the discussion items that -- during our meetings with the business leaders or our own Cabinet Secretaries.
And so thanks for having me. It's been worthwhile. I appreciate it.
After returning from Canada to the States President Bush stopped in Minneapolis where he participated in a briefing on the Interstate 35-W Bridge damage and Minnesota floods.

There is also an article about this meeting at Fox news.

Wild Thing's comment........
How can Bush do this without the approval of the American people? My personal feeling on this is a person can be a Globalist or an American. You can't be both. President Bush - SELLING OUR NATION'S SOUL without so much as a whimper.
Posted by Wild Thing at 12:47 AM | Comments (22)
---
Muslim Islamophobia Awards Coming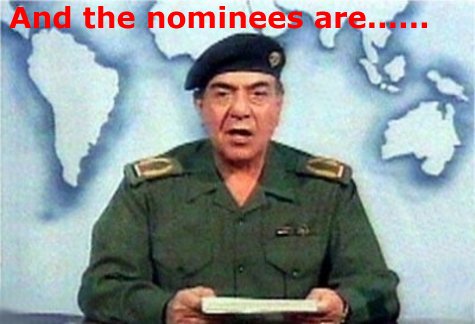 Muslim Awards Coming
Herald Sun Australia
A VICTORIAN mosque plans to bestow awards on Australians they believe are Islamophobes -- politicians, community leaders or media identities they categorise as hostile to Muslims.
The Brunswick-based Ahlus Sunnah wal Jamaah Association has unveiled what it calls its annual "Islamophobia Award for the worst Islamophobes in Australia".
Likely to be near the top on the group's list of nominees is Pauline Hanson, who has come under fire from the mosque and other Muslims for her recent call for a "moratorium on any more Muslims coming into Australia".
Mosque leader Sheik Mohammed Omran, who teaches a fundamentalist minority form of Islam, has previously been questioned about his views on international jihad but he has condemned terrorism in Australia.
The Australian award follows a similar initiative in Britain where the Islamic Human Rights Commission imposed its Annual Islamophobia Awards on politicians including Australian Prime Minister John Howard, then British PM Tony Blair and US President George W. Bush.

Wild Thing's comment........
Darn it, I have to move to Australia to qualify for one these things? hahaha
I would love it if some Aussie set up a website for other Aussies to sign up and pledge to each send $1 to whoever wins the "award". That would put the jihadis in a nice little bind if a few thousand Aussies signed the pledge. People would start campaigning for the award, trying to outdo each other in their slams against the jihadis. Oh the hilarity that would ensue!
Posted by Wild Thing at 12:45 AM | Comments (12)
---
August 21, 2007
China Campaigns Tries To Woo Back International Trust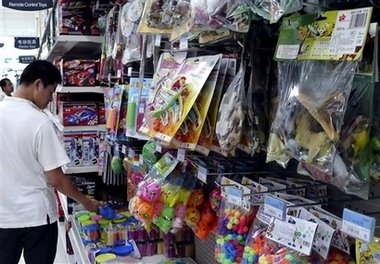 A Chinese shopper inspects toys on display at a shopping mall in Beijing Monday, Aug. 20, 2007
China TV airs shows defending products
(AP) .....for complete write up
China has launched a new campaign to restore international trust in its products with a weeklong television series defending the country's safety standards.
But new allegations of unsafe Chinese goods emerged Monday when New Zealand said it was investigating children's clothing found to contain dangerous levels of formaldehyde. The chemical is used to give clothes a permanent press effect and also as an embalming fluid and it can cause problems ranging from skin rashes to cancer.
The new television campaign titled "Believe in Made in China" follows discoveries of high levels of chemicals and toxins in a range of Chinese exports from toys to toothpaste and fish.
The first program in the series aired Sunday on China Central Television's economic channel and featured the head of a quality watchdog criticizing the recent furor over the quality of Chinese exports as "demonizing China's products."
"Personally, I believe it is new trend in trade protectionism. Although recalls are necessary, it is unfair to decide that all products made in China are unqualified," Li Changjiang, director of the General Administration of Quality Supervision, Inspection and Quarantine, said on the 90-minute segment.
Li said his department was doing everything possible to monitor product quality, especially after recalls of millions of toys by Mattel Inc., the world's biggest toy maker, because of lead paint and small magnets that can be swallowed by children.
No injuries have been reported in last week's global recall of 19 million toys, including Barbie and "Sarge" cars based on the character from the movie "Cars."
"I'm here to tell you have faith in 'Made in China,'" Li told a group of foreign and Chinese executives and journalists invited to view the show.
The programs can be seen only in China and will feature interviews with Chinese producers and officials as well as foreign buyers and chambers of commerce, CCTV said on its Web site.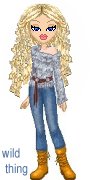 Wild Thing's comment.........
Communist China is not on my trusted list, not their leaders, not their government, not their country. No sale chicoms!!
Posted by Wild Thing at 12:55 AM | Comments (13)
---
High Price For Cheap Lettuce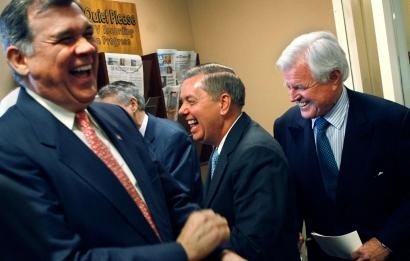 Freed illegal immigrants endanger public
Shelbyville Times Gazette
"I don't want somebody in this county to get run over and killed by someone that I've had in my jail numerous times ... and he's still here."
Those were the words from Sheriff Randall Boyce last month as he talked about implementing the federal database sharing program called 287(g) that would be used to identify and then deport illegal immigrants.
Boyce was talking about the problem of certain folks who are in and out of the county jail on a such a regular basis that it is a second home to some.
But the sheriff is also touching on a deadly dilemma that is being seen in communities all across the county -- illegal immigrants who are let out of jail instead of being deported that end up committing more crimes and killing innocent people.
The latest, most sensational case comes out of Newark, NJ, where illegal immigrant Jose Carranza has been charged with the execution-style murders of three college students. What has people enraged is that fact he was freed on bail twice this year after being charged with assault and rape involving a girl of kindergarten age.
The man, regardless of his race or immigration status, should not have been walking around free with such hideous charges pending. What were they thinking?
On Wednesday, reports came in from Baltimore that a Guatemalan man who is in the country illegally was arrested on hit-and-run charges after a traffic accident killed two highway construction workers and injured three others.
Remember the case of the six illegal immigrants arrested that were allegedly plotting to kill U.S. soldiers at Fort Dix? It turns out that three of them had been in the country illegally for 23 years, and had been charged by the New Jersey police more than 75 times during that time period.
Last month in nearby Columbia, cops were on the hunt for an illegal immigrant they say raped a 15-year-old girl only hours after being released from jail. Juan Villa had been in jail 11 times since 2001 on charges that include assault and public intoxication. Authorities say Villa committed the rape just hours after his latest stay in the county lockup. While investigating the first crime, a 13-year-old girl also told deputies that Villa raped her as well.
And in Nashville, there has been several cases of illegal immigrants who have repeatedly been in jail, only to be released where they would get drunk and then drive off and slam into another innocent family, killing them.
One big problem rests with towns and cities that have set themselves up as "sanctuary zones." The status bans cooperation between federal immigration officials and local cops, the exact opposite of the 287[g] program. There are currently more than 60 sanctuary zones, and Newark was one of them.
The first sanctuary city established was Los Angeles and guess what: 95 percent of all outstanding murder warrants in that city are for illegal immigrants.
According to statistics released last year by Rep. Steve King of Iowa, 12 Americans are murdered every day by illegal immigrants, and 13 more are killed by drunk illegal immigrant drivers. That's a whole lot more than we lose in Iraq every week.
A report released in 2005 by the Government Accountability Office [GAO] looked at 55,322 illegals locked up in federal, state, and local facilities during 2003. The study found that the 55,322 represented a total of 459,614 arrests -- around eight arrests per illegal alien.

Those arrests represented a total of about 700,000 criminal offenses -- averaging 13 offenses per illegal immigrant and 36 percent had been arrested at least five times before.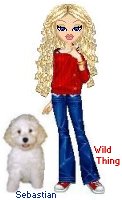 Wild Thing's comment........
Can't cut and run here, as there is nowhere to run which makes this our fight. You will NOT find the liberal US media totalling these up, and then having a big news event—with buzzers and whistles and fireworks— when we cross over the 10,000 dead mark, and crap like that

2006 (First Quarter) INS/FBI Statistical Report on Undocumented Immigrants
CRIME
* 95 % of Warrants in LOS ANGELES are for ILLEGAL ALIENS
* 83 % of Warrants for MURDER in Phoenix Arizona are FOR ILLEGAL ALIENS
* 86 % of Warrants for MURDER in Albuquerque New Mexico are for ILLEGAL ALIENS
* 75 % of those on the most wanted list in Los Angeles, Phoenix, Albuquerque are ILLEGAL ALIENS
* 24.9 % OF ALL INMATES in California detention centers are Mexican Nationals here ILLEGALLY
* 40.1 % of all inmates in Arizona detention centers are Mexican Nationals here ILLEGALLY
* 29 % (630,000) Convicted ILLEGAL ALIENS felons fill our state and federal prisons at the cost of $1.5 Billion Annually
* 53 % Plus of all investigated burglaries reported in California, New Mexico, Nevada, Arizona and Texas are perpetrated by ILLEGAL ALIENS
* 50 % Plus of all gang members in Los Angeles are ILLEGAL ALIENS
* 71 % Plus of all apprehended Cars stolen in Texas, New Mexico, Arizona, Nevada, and California were stolen by ILLEGAL ALIENS or "Transport Coyotes "
* 47 % of cited / stopped Drivers in California have NO License, NO Insurance, and NO Registration for the vehicle of that 47 %, over 92 % were ILLEGAL ALIENS
* 63 % of cited / stopped Drivers in Arizona have NO License, NO Insurance, and NO Registration for the vehicle of that 63 %, over 97 % are ILLEGAL ALIENS
* 66 % of cited / stopped Drivers in New Mexico have NO License, NO Insurance, and NO Registration for the vehicle Of that 66 %, over 98 % were ILLEGAL ALIENS
Posted by Wild Thing at 12:47 AM | Comments (12)
---
August 20, 2007
In Country With Our Troops and Olivia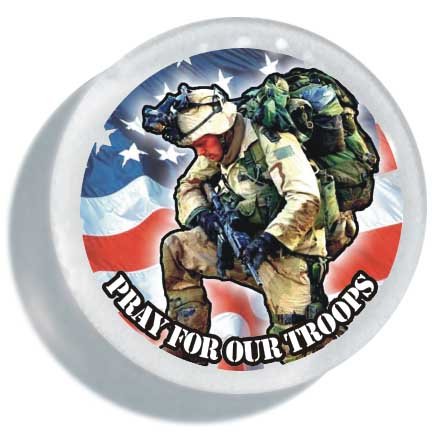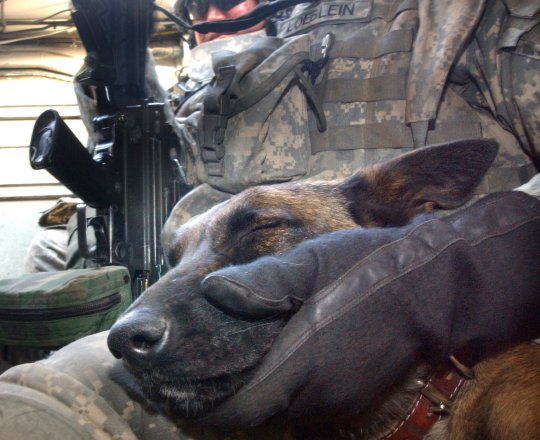 Olivia, a military working dog, sleeps beside her trainer inside a Stryker vehicle after a mission in Mosul, Iraq.
This photo appeared on www.army.mil.
.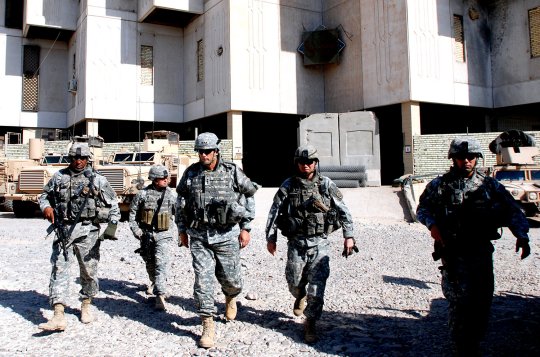 BAGHDAD
American Forces Press Service
Iraqi and Coalition forces are pursuing extremist leaders in Iraq's remote areas in coordinated "quick strikes" launched this week, the commander of Multi-National Corps-Iraq told Pentagon reporters Saturday.
Operation Phantom Strike is a series of joint operations that extend from Operation Phantom Thunder, a corps-level offensive that began in June targeting al-Qaeda, Sunni insurgents and Shiia extremists in, near and around Baghdad, said U.S. Army Lt. Gen. Raymond T. Odierno.
"With the elimination of safe havens and support zones due to Phantom Thunder, al-Qaeda and Shiite extremists have been forced into ever-shrinking areas. It is my intent to pursue and disrupt their operations," Odierno said.
Over the coming weeks, the general said, combined forces will conduct quick-strike raids against extremist sanctuaries and staging areas. Using precision-targeting operations, troops will target terrorist leaders and members of lethal improvised-explosive-device and car-bomb networks, he said.
"We will continue to hunt down the leadership, deny them safe haven, disrupt their supply lines and significantly reduce their capability to operate in Iraq," Odierno added.
In the first 24 hours of one "quick-strike" raid, Multi-National Division-North Soldiers captured and killed several enemies and seized weapons caches in the Diyala River Valley. Called Operation Lightning Hammer, this operation targeted extremists as they tried to re-establish sanctuaries, the general said.
Odierno highlighted some successes of Operation Phantom Thunder, which launched June 15. In 142 battalion-level joint operations, Iraqi and Coalition forces detained 6,702 suspects, killed 1,196 enemies and wounded 419 others. Combined forces also killed or captured 382 high-value targets, he said.
Troops also cleared 1,113 weapons caches and scores of IEDs and car bombs. "The number of found and cleared IEDs, (car bombs) and caches are approximately 50 percent higher than the same period last year due, in large part, to effective tips provided by concerned Iraqi citizens," the general added.
Odierno warned that high-profile attacks may rise as two important dates approach. In the early weeks of September, Ramadan, Islam's holiest month, begins. U.S. Army Gen. David H. Petraeus, commander of Multi-National Force-Iraq, is slated to present an anticipated report to Congress around the same time.
"Our enemy is ruthless and will no doubt attempt to exploit the upcoming Ramadan season, as well as influence political opinions in the coming weeks by increasing attacks with particular emphasis on high-profile terror attacks," he said.
But extremists' efforts are increasingly hampered by civilians who cooperate with coalition forces as troops ramp-up raids around the country, Odierno said.
"Al-Qaeda and other extremist elements will have to contend with an Iraqi population that no longer welcomes them," he said, "as well as quick-hitting offensive operations by Coalition and Iraqi forces."

MAHMUDIYAH, Iraq - Iraqi and Coalition troops found a suspected torture and execution house near Mahmudiyah, Iraq, and detained six local men Aug. 12.

Soldiers of 2nd Battalion, 4th Brigade, 6th Iraqi Army Division and 2nd Battalion, 15th Field Artillery Regiment, 2nd Brigade Combat Team, 10th Mountain Division (Light Infantry) out of Fort Drum, N.Y., checked the house, which local sources said was used as a torture facility.

They found wire whips and a short-handled maul in the house, as well as two casings from AK-47 rounds.

Six local men were in the house across the street. When the troops went to speak with them, the house was found to contain Jaysh al-Mahdi, or Mahdi militia, DVDs, what appeared to be mounts for heavy machine guns and rocket adjustment equipment, as well as a 9mm pistol with two magazines and a collapsible police-style baton.

The Soldiers questioned the men, who denied any involvement with Jaysh al-Mahdi and said the house across the street was a local meeting place.

One of the men had a cell phone with text messages concerning the placement of heavy machine guns.

The men all tested positive for explosive residue on their hands. They were detained and taken to the Iraqi Army Compound in Mahmudiyah for further questioning.
Posted by Wild Thing at 12:55 AM | Comments (8)
---
Holy Beltway, Batman! ~ Sen. Leahy Lands Role in Batman Movie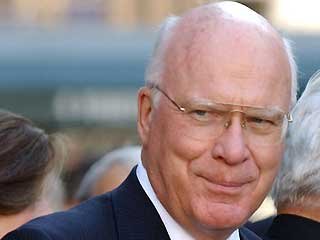 Sen. Leahy Lands Role in Batman Movie
BURLINGTON, Vt. (AP)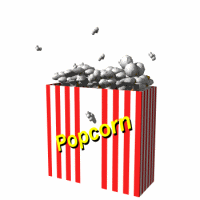 Sen. Patrick Leahy has a part in the next Batman movie.
"I don't wear tights," the Vermont Democrat said.
Leahy's scene was filmed this summer for "The Dark Knight" and involves Batman, played by Christian Bale, The Joker, played by Heath Ledger, and Alfred Pennyworth, played by Michael Caine.
The longtime Batman fan would reveal little about his role other than he is called the "distinguished gentleman."
"It's a pretty tense scene," said Leahy, chairman of the Senate Judiciary Committee. "It's going to be a very interesting one."
He's done voice-overs on Batman cartoons, written the preface for a Batman book and had small roles in the last two Batman features.
He said he will donate his earnings from the film to the Kellogg-Hubbard children's library in Montpelier, where the senator got his first library card.
"The Dark Knight" is scheduled to be released next summer.
Wild Thing's comment........
Hmmmmm ( just thinking here) I wonder if he will leak the ending?? And then it will be only a matter of hours before the NY Times publishes Bat Man's secret identity.
I hope Rush talks about this today, he would have a lot of fun with it. Hahahaha
Posted by Wild Thing at 12:47 AM | Comments (15)
---
Sadr Pledges To Work With UN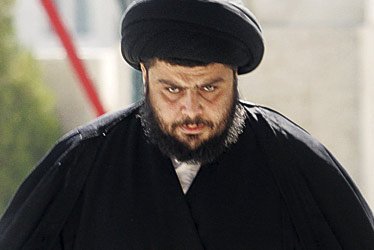 Sadr pledges to work with UN
Herald Sun
Iraqi cleric Moqtada al-Sadr has pledged to commit his forces and followers to help the United Nations if it replaces American and British troops in Iraq, according to an interview published today.
Speaking to The Independent newspaper from his movement's headquarters in Kufa, south of the Iraqi capital Baghdad, Sadr said that he would "support the UN if it comes and replaces the American and British occupiers".
"If the UN comes here to truly help the Iraqi people, they will receive our help in their work. I would ask my followers to support the UN as long as it is here to help us rebuild our country.
"They must not just be another face of the American occupation."
Sadr, who enjoys popular grassroot support among Iraqi Shiites, is a powerful political player in Iraq's embattled government led by Prime Minister Nouri al-Maliki.
His anti-American views have frequently seen his Mahdi Army militia clashing with US soldiers since the US-led March 2003 invasion to topple Saddam Hussein.
Sadr told the newspaper that the British army's downscaling in Iraq was a sign that it had given up and was defeated, saying:
"They are retreating because of the resistance they have faced. Without that, they would have stayed for much longer, there is no doubt."
He also warned that Britain's involvement in Iraq had endangered its citizens at home: "The British put their soldiers in a dangerous position by sending them here, but they also put the people in their own country in danger.
"They have made enemies among all Muslims and they now face attacks at home because of their war. That was their mistake."
On domestic Iraqi politics, Sadr said that Mr Maliki's days as Iraqi leader were coming to a close.
"Al-Maliki's government will not survive because he has proven that he will not work with important elements of the Iraqi people ... The prime minister is a tool for the Americans and people see that clearly," he said.
"It will probably be the Americans who decide to change him when they realise he has failed. We don't have a democracy here, we have a foreign occupation."
Sadr also denied American claims that he was being armed by Iran.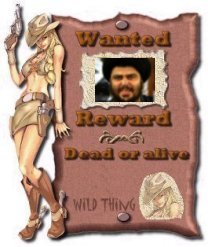 Wild Thing's comment........
Someone really needs to whack this bastard.
"Al-Maliki's government will not survive because he has proven that he will not work with important elements of the Iraqi people ... The prime minister is a tool for the Americans and people see that clearly," Sadr said.
"It will probably be the Americans who decide to change him when they realise he has failed. We don't have a democracy here, we have a foreign occupation."
I sure hope he will not be the one to replace Al-Maliki if he steps down, is killed or they remove him.
Posted by Wild Thing at 12:45 AM | Comments (14)
---
August 19, 2007
Hundreds of Global Warming Freaks Pose Nude on Swiss Glacier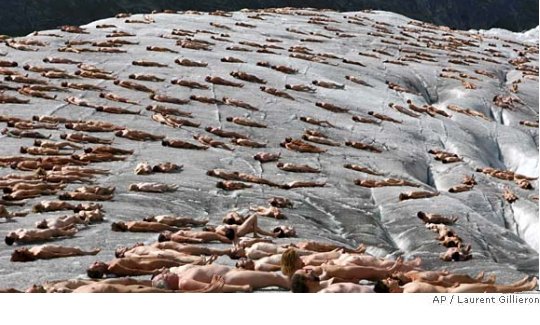 Hundreds Pose Nude on Swiss Glacier
BETTMERALP, Switzerland (AP)
Hundreds of naked people formed a "living sculpture" on Switzerland's Aletsch glacier Saturday, hoping to raise awareness about climate change.
The photo shoot by Spencer Tunick, the New York artist famous for his pictures of nude gatherings in public settings worldwide, was designed to draw attention to the effects of global warming on Switzerland's shrinking glaciers.
"The melting of the glaciers is an indisputable sign of global climate change," said the environmental group Greenpeace, which co-organized the event.
It said most Swiss glaciers will disappear by 2080 if global warming continues at its current pace.
The event, which followed Tunick's previous shoots in London, Mexico City and Amsterdam, was designed to minimize any impact on the environment, Greenpeace said.
Temperatures during the shoot hovered around 50 degrees.


Wild Thing's comment........
See we have not seen everything yet! LMAO ok I just thought we all could have nice Sunday mornnig laugh. This is some global warming awareness party. Oh my gosh, the LAST place I would dream of being naked is atop a glacier.

This is not like the oh what do they call it, the Polar Bear Club or something, where people take a dip in freezing cold water during the winter months. Nope this group is about Global Warming. hahahahaha
Posted by Wild Thing at 12:55 AM | Comments (16)
---
Iran's Guards: We'll 'Punch' US ~ LOL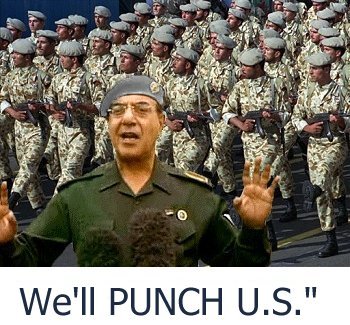 Iran's Guards: We'll 'Punch' US
Tehran ( AP)
Iran's elite Revolutionary Guards said they would not bow to pressure and threatened to "punch" the U.S., in their first response to Washington's plan to list them as a terrorist organization, newspapers reported Saturday.
Local press in the Iranian capital of Tehran quoted Revolutionary Guards leader Gen. Yahya Rahim Safavi saying that he could understand Washington's ire toward the group because of their "leverage" against the U.S.
"America will receive a heavier punch from the guards in the future," he was quoted as saying in the conservative daily Kayhan. "We will never remain silent in the face of U.S. pressure and we will use our leverage against them."
There was no elaboration on what Safavi meant by the punch or the organization's "leverage."
Washington has accused the Guards of supporting militias and insurgent groups attacking U.S. forces in Iraq—charges Iran denies.
The fact that the remarks, made on Thursday in the central Iranian city of Isfahan, appeared in local newspapers rather than the official state news outlets suggest the comments are for domestic consumption.
Meanwhile, other Iranian officials continued to speak out against Washington's move to register the group as a terrorist organization, with a government spokesman calling the claims "baseless," on the Web site of the state broadcasting company.
"The claims of the U.S. are baseless and have no takers around the world," he said Saturday, noting that "the U.S. has endangered the world many times under the excuse of fighting against terrorism."
On Tuesday, Bush administration said the U.S. planned to list the Guards as terrorist group in order to squeeze Iran.
The move was seen as an effort to pressure businesses the corps is thought to control, from construction to oil sectors. It would be the first time the U.S. would put a foreign government's military agency on the list, which includes the al-Qaida network and the militant groups Hamas and Hezbollah.
Iranian armed forces spokesman Gen. Ali Reza Afshar hit out precisely against this attempt to declare a state body terrorist in an editorial Saturday in the country's largest circulation newspaper, calling it illegal.
"America's long time hostility against the Guard is clear and understandable, but this move against organization that is part of Iran's armed forces is illegal," he wrote in the daily Hamshahri.
The estimated 200,000-strong Revolutionary Guards is an elite force separate from Iran's regular military and has its own ground, naval and air units.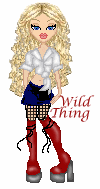 Wild Thing's comment........
My response is this video:

Monty Python Military Ferry - Heh heh
Posted by Wild Thing at 12:47 AM | Comments (10)
---
Bureaucrat 'Insiders' Working for Islamofascists?
Bureaucrat 'Insiders' Working for Islamofascists?
by FSM Contributing Editor Mike Cutler
There is an article appearing in the August 15 edition of the Washington Times that should alarm every citizen of the United States. According to Washington Times reporter, Sara Carter:
"A criminal investigations report says several U.S. Citizenship and Immigration Services employees are accused of aiding Islamic extremists with identification fraud and of exploiting the visa system for personal gain.
"The confidential 2006 USCIS report said that despite the severity of the potential security breaches, most are not investigated 'due to lack of resources' in the agency's internal affairs department."
Carter went on to quote an internal document obtained by the Times that two District Adjudications Officers are allegedly involved with "known Islam terrorist members," whose identities were redacted for security reasons.
As a former INS senior special agent and as someone who was also detailed to the division of the former INS that adjudicated applications for residency based on marriage to United States citizens and resident aliens, it gives me no pleasure to write this commentary. I hate to see instances where those in positions of national trust violate the trust that their positions automatically imply. The sad thing is that this story has to infuriate the many honest employees who must feel, as I do, a particularly keen sense of betrayal.
I have often heard various people talk about the need for border security and I have countered by saying that simply securing the border will achieve little if the other components of the immigration system lack meaningful integrity. In order to hammer this point home, I have stated that even if our government could borrow the "deflector shields" from the Starship Enterprise and install them along our nation's borders, little will have been accomplished if USCIS then provides criminal and terrorist aliens with resident alien status, and especially United States citizenship, because these gifts represent the "Keys to the Kingdom."
It would be the equivalent of hiring locksmiths and contractors to install gates on the windows and door of a home, put in the most secure locks and erect tall gates around the perimeter of the house and then hang the key to the locks on the outside doorknob!
I want you to consider a statement made by the Director of USCIS, Emilio T. Gonzalez that appears in the Times article:
USCIS Director Emilio Gonzalez in March told Congress that he could not establish how many terror suspects or persons of special interest have been granted immigration benefits.
"While USCIS has in place strong background check and adjudication suspension policies to avoid granting status to known terror risks, it is possible for USCIS to grant status to an individual before a risk is known, or when the security risk is not identified through standard background checks," said a statement provided to lawmakers.
"USCIS is not in a position to quantify all cases in which this may have happened. Recognizing that there may be presently known terror risks in the ranks of those who have obtained status previously."
This is an area of frustration for me that I have addressed at a number of Congressional hearings concerning the failings and limitations of USCIS to know who would receive official identity documents if a Guest Worker Amnesty program such as the one recently defeated in the United States Senate was to have been implemented. There is a world of difference between a background check and a background investigation.
The background check Mr. Gonzalez refers to would simply require that an applicant's name and fingerprints be run through computer databases to determine if the prints or the name relate to a known terrorist or criminal.
Terrorists understand that in order to be effective they need to do everything in their power never to be fingerprinted in the United States before making any application for an immigration benefit. Then they provide a false name to immigration with clean fingerprints. Since the name and the fingerprints result in "No hit," that is to say no matches are found, the terrorist alien in question will receive an official identity document in the false name he (she) provided to USCIS.
Clearly Mr. Gonzalez has no idea as the scope and magnitude of the corruption and incompetence at an agency that hands out the "Keys to the Kingdom." I also want to make it clear that this inept and corrupt agency would administer any Guest Worker Amnesty Program that our government would implement if such "leaders" as Ted Kennedy, Nancy Pelosi, Harry Reid and the President of the United States had their way.
A true background investigation such as that which I was required to undergo every 5 years because I had a "Top Secret" clearance required that investigators actually went out into the street with my photo and knocked on doors and interviewed neighbors, relatives and others to determine if I was known by any other names or if I was conducting myself in a suspicious manner. They also checked into my finances and other relevant avenues of inquiry.
The bottom line is, as the article noted, a terrorist needs to obtain official immigration status as a means of embedding himself in our country to be able to hide in plain sight.
For years the emphasis at USCIS is to make the rapid adjudications of applications the priority and not to uncover fraud. The GAO has issued a number of reports about this issue.
Last Year USCIS claims to have "lost" more than 110,000 immigration alien files relating to aliens seeking a wide variety of immigration benefits including 30,000 alien applicants who applied to naturalize. Incredibly, according to the GAO, those aliens were naturalized even though the adjudications officers had no access to the relating immigration files!
I have no way of proving this, but I could not imagine losing 110,000 jellybeans or paper clips. I suspect that USCIS management simply decided that it would take too long to have the adjudicators review those files and so they simply claimed to not be able to find them. (The bureaucratic version of "Don't ask; don't tell.") To my knowledge not a single employee was fired or even disciplined for "losing" 110,000 files!
There are three ways that a job is not done properly. There is nonfeasance, which simply means that the job is not done. There is misfeasance which means that the job is not done properly and then there is malfeasance which means that the job is not done properly because of corruption. It seems that all three issues are involved in the disastrous situation at USCIS today.
I wrote several months ago concerning the leadership at USCIS since its creation roughly 4 years ago as a result of an article that appeared in the Washington Post on May 28 of this year entitled, "Immigration Agency Mired in Inefficiency."
The thesis of my commentary concerning that article illuminates the climate at USCIS today, which in turn probably contributed to the wide-scale corruption found at that component of DHS which I have come to refer to as the Department of Homeland Surrender:
There is a Yiddish expression that says that when a fish goes bad, it smells from the head. Let us consider the two men who have served as the director of USCIS. The first director of USCIS, Eduardo Aguirre is currently the United States' Ambassador to Spain.
Let me say that two things immediately stand out in his bio. First of all, as he himself testified before the House Subcommittee on Immigration, Border Security and Claims and is now noted in his official bio, as the director of USCIS he listed his priorities as being "first, to eliminating backlogs, second to improving customer service and finally third, enhancing national security."
You simply cannot make this stuff up! Next it is worth noting that Aguirre had previously been the President of Bank of America's International Private Bank. Yes that bank! - the one that issues credit cards to illegal aliens!
According to his official biography, Gonzalez worked for the Miami based international law firm of Tew Cardenas. It is important for you to know this because Tew Cardenas offers many services to its clients. The service of interest to me is that it offers services as a lobbying firm. It is, in fact, registered as representing the foreign governments of the Dominican Republic, El Salvador and Panama as a lobbyist for those countries.
While both the previous director of USCIS and the current director have had distinguished careers, I find it interesting that these two leaders did not come from a background of law enforcement, notwithstanding Mr. Gonzalez's background as a military officer.
Frankly I am concerned that a former banker and a former attorney with a lobbying firm would wind up in charge of an agency that has such a strong national security component to the work that is conducted by its employees. Certainly the scathing reports that have been issued by the GAO and OIG have done nothing to dispel my apprehensions. This is an issue that warrants revisiting and ongoing attention.
Democracy is not a spectator sport!
Lead, follow or get out of the way!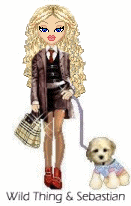 Wild Thing's comment.......
I have read this man's articles several times and they are always excellent. The more complex this whole thing is I have to wonder if it can ever be resloved. I loved the way Eisenhower solved illegal border crossings from Mexico . Shipping every last one of them no matter how many right out of the country.But we don't seem to have that kind of strong leadership now that would do such a thing, instead they want to be PC about every thing they do.
Posted by Wild Thing at 12:45 AM | Comments (14)
---
August 18, 2007
Orlando Police Ask For Guns, Get Missile Launcher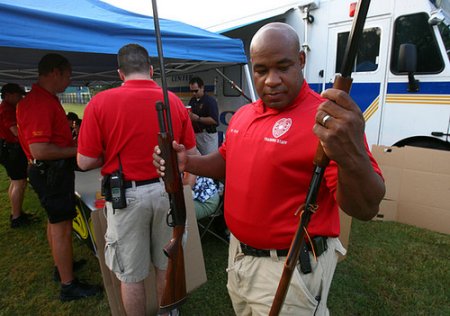 Orlando police Sgt. Mark Canty holds a .20-gauge shotgun and a pellet rifle on Friday during a sneakers-for-gun exchange outside the Florida Citrus Bowl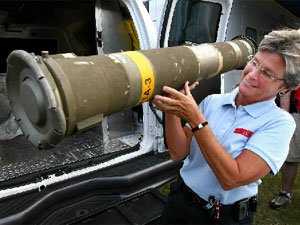 Orlando police ask for guns, get missile launcher
Orlando Sentinel ....for complete article
Orlando emptied its bureau drawers and closets on Friday of more than 250 unwanted guns -- and one surface-to-air missile launcher.
The shoulder-fired weapon showed about 6 p.m. when an Ocoee man drove to the Citrus Bowl to trade the 4-foot-long launcher for size-3 Reebok sneakers for his daughter.
"I didn't know what to do with it, so I brought it here," explained the man, who said he found the missile in a shed he tore down last week. "I took it to three dumps to try to get rid of it and they told me to get lost."
After hefting the weapon designed to blow jets out of the sky, police spokeswoman Sgt. Barbara Jones commented: "I tell you, you never know what you're going to get."
Many could not be traced because they were made before 1968, when serial numbers became mandatory for new firearms sold in the U.S.
An unblemished 1903 .32-caliber Colt pistol caught the eye of a knowledgeable deputy who checked the Internet and found it was worth about $1,400.
Friday's exchange had discoveries similar to a PBS Antiques Roadshow episode in which a participant comes in with an unexpected treasure.
That moment for gun aficionados was the pre-noon appearance at the Citrus Bowl of an unidentified man carrying three firearms. He dropped them off and left, saying he didn't want anything.
"I wish he'd been my father," said Officer Kevin Williams, an assistant rangemaster and gun instructor at the Orlando Police Department. "I'd love to have them."
Worth more than $3,000, those three military-style target rifles will be destroyed just like the rusted guns worth less than $50 that were turned in, organizers said. Before going under cutting torches, guns that work will be test fired so the bullets and cartridges can be compared to evidence in unsolved murder cases, they said.
"Somebody took really good care of this," said Williams, holding a .308-caliber M1-A Springfield rifle worth about $1,500. "I'd bet a body part this was never used in a crime."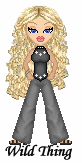 Wild Thing's comment........
What???? They find a missile launcher in a shed near one of the busiest international airports in the world and all they can say is "You never can tell what you're going to get?"
Posted by Wild Thing at 12:55 AM | Comments (5)
---
Dems Discredit Iraq Report Before It Appears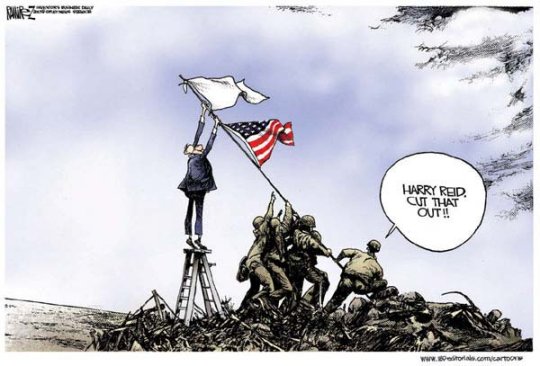 Dems Discredit Iraq Report Before It Appears
newsmax
Democrats are questioning the truthfulness of an upcoming report from Gen. David Petraeus on the progress of President Bush's troop-surge strategy in Iraq.
"For a long time the Administration has hidden behind the name of General David Petraeus, saying the September report will be his. We all knew this would be the President's report," said House Speaker Nancy Pelosi in a news release on Thursday.
Pelosi was reacting to press reports that the Bush administration plans to write the Petraeus report itself -- and may restrict Petraeus's testimony before Congress to a closed session.
A column in Thursday's Washington Post called the Petraeus report, due out Sept. 15, "a White House con job in the making."
And the Los Angeles Times noted on Wednesday, "Despite Bush's repeated statements that the report will reflect evaluations by Petraeus and Ryan Crocker, the U.S. ambassador to Iraq, administration officials said it would actually be written by the White House, with inputs from officials throughout the government."
Democrats, always skeptical of the administration's war claims, urged the White House to butt out.
"We must remember that the purpose of the surge was to create a secure environment in which political change could occur. Whether or not some limited military success has occurred, it is clear that the Iraqi leaders have failed to make political progress," Pelosi said.
"The question for September is: 'Why should our troops risk their lives in a civil war when the Iraqi government refuses to take the political steps necessary to end the sectarian violence?' We must have a candid assessment of the ongoing situation in Iraq and it is increasingly unclear whether the September report will provide that."
There's a lot riding on the Petraeus report for both sides.
Anti-war Democrats who have been pressing for a U.S. troop withdrawal for months are not expected to change their minds, although a positive assessment from Gen. Petraeus might undermine their position for a quick troop withdrawal.
On the other hand, a negative assessment from Gen. Petraeus might undercut the Bush administration's arguments that a continuing U.S. troop presence is critical to achieving a stable, democratic Iraq.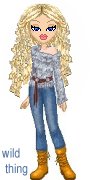 Wild Thing's comment........
Let me get this straight: the Democrats are questioning the truthfulness of a report that has not yet been made because they are afraid it will be good news and they need it to be bad news. Therefore, they are trashing the credibility of this non-existent report so that they can insulate themselves from the consequences of having invested themselves in failure, while at the same time they can deny that we are succeeding. Do I have that right? And these people wonder why Americans don't trust them with our national security.
The Democrats have backed themselves into a corner: if the war goes well, Bush (and the Republicans) get the credit and they look like craven losers; if the war goes poorly, they are guilty of undercutting the American forces by propagandizing for the enemy. Either way, they are eventually going to pay - and it couldn't happen to a more deserving bunch.
I would put nothing paste Pelosi, who knows she may even be gettig money from the al-quada somehow. I know that sounds a little far out but I keep thinking of ..........
Clinton's accepted contributions from China and terrorists that they pardoned to help fund Hillary's run for the Senate. And Teddy Kennedy sold out Reagan to the KGB.
http://www.tldm.org/News9/KennedyCooperatedWithKGB.htm
Even if every Iraqi joined the boy (or girl) scouts and became model citizens the Dems would still be saying it's a disaster.
Posted by Wild Thing at 12:47 AM | Comments (11)
---
August 17, 2007
Stamp Honors James Stewart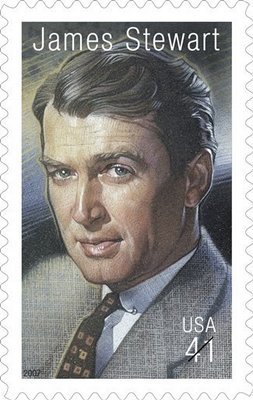 Stamp honors James Stewart (decorated World War II bomber pilot and actor)
(AP)
Lots of actors play war heroes on the screen. James Stewart was one in real life.
A decorated World War II bomber pilot who returned from battle to star in "It's A Wonderful Life," Stewart will be commemorated on a new 41-cent postage stamp being released Friday.
Stewart flew 20 bombing missions over Germany, including one over Berlin, after wrangling combat duty when commanders would have preferred to use a movie star for morale building work at home.
As a squadron commander, Stewart flew many dangerous missions when he could have sent others instead, recalled Robbie Robinson, a sergeant who was an engineer-gunner in Stewart's B-24 squadron.
But while Stewart rose to colonel during the war and later retired as a brigadier general in the reserves, he didn't stand on ceremony.
Robinson, of Collierville, Tenn., recalled one time when a creative tail gunner managed to "liberate" a keg of beer from the officer's club.
That evening, Stewart wandered into a hut where some men were resting, picked up a cup, walked over to the "hidden" keg, poured himself a beer and sat back and drank it slowly, relaxing in a chair.

"We were shaking in our boots," Robinson said.

But Stewart merely got up, wiped out the cup, asked the men to keep an eye out for a missing keg of beer, and left.
Another time, Robinson recalled in a telephone interview, his plane landed behind another that was stuck on the end of the runway, nearly clipping it's tail.
After watching this Stewart rubbed his chin and commented: "Ye Gods, sergeant, somebody's going to get hurt in one of these things."

"Once in your lifetime someone crosses your path you can never forget, and that was Jimmy Stewart," Robinson concluded.
This is the 13th stamp in the "Legends of Hollywood" series and will be dedicated in ceremonies at Universal Studios, Hollywood, Calif.
"It's our privilege to pay tribute to James Stewart, a fantastic actor, a great gentleman, a brave soldier, and an inspirational human being who truly led a wonderful life," Alan C. Kessler, vice chairman of the postal governing board, said in a statement.
Other highlights from Stewart's career include the movies "Rear Window," "Vertigo" and "The Man Who Knew Too Much," all directed by Alfred Hitchcock.
Stewart played a country lawyer in "Anatomy of a Murder" and played a lawyer again in "The Man Who Shot Liberty Valance," a Western released in 1962.
He won an Oscar for best actor in "Philadelphia Story" in 1940.
Stewart died on July 2, 1997.

Wild Thing's comment........
One of my favorite actors and a great patriot and one of my favorite Pennsylvanians. He also flew at least one sortie over Vietnam in a B-52.
I was fortunate to be able to meet Jimmy Stewart. He was truly a gracious gentleman.
Posted by Wild Thing at 12:55 AM | Comments (12)
---
Dutch Reject Call to Ban Koran But Worry About Islam
Dutch Reject Call to Ban Koran But Worry About Islam
Three out of four citizens of the Netherlands reject a populist lawmaker's call for the Koran to be banned, according to a poll that also indicates a deep level of concern about the role of Islam in their country. The poll indicates there is steadily growing support for the controversial politician's party.
Geert Wilders of the anti-immigration Freedom Party (PVV) last week called publicly for the Koran to be banned. The subject continues to stir debate, and the Dutch ANP news agency reported that authorities have received "scores" of complaints from around the country.
In an open letter published in a Dutch newspaper, Wilders said some of the text's verses instruct Muslims "to oppress, persecute or kill Christians, Jews, dissidents and non-believers, to beat and rape women and to establish an Islamic state by force."
Meanwhile, Wilders says he plans to press criminal charges against a Dutch-Moroccan rapper who calls himself Appa, after the rapper told a newspaper that "if someone were to put a bullet in his [Wilders'] head, I wouldn't mind."
Appa's latest song/video is laced with expletives and features images depicting violence, assaults and an abduction. He wears a t-shirt bearing the word "terrorist" and handles knives and axes and other weapons.
In 2004, a Dutch-Moroccan extremist murdered Theo Van Gogh, a controversial filmmaker critical of extremist Islam. Another high-profile critic, Somalia-born lawmaker Ayaan Hirsi Ali, had worked with Van Gogh on a documentary about the oppression of women under Islam. She too faced death threats and later moved to the United States, where she is now a resident fellow at the conservative American Enterprise Institute.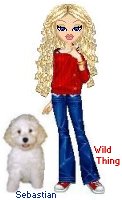 Wild Thing's comment.........
Awhile back I received an email from someone that I knew when I lived in California. She is a strong conservative and feels as we do about our troops, the war and politics. She had just gone on her first trip out of the USA and had this to say about Amsterdam.
When I say this article I thought of her email to me that I had saved.................
" I just got back from Amsterdam; I had never been there before and I came away with some mind blowing data, heretofore unknown by me: A) All those deadly, steep stairs my friends warned me about really do exist - they would never pass OSHA standards

B) They really do sell pot in the coffeehouses, and the quality is so high it makes aforementioned stairs nearly impassable

C) The place is crawling with rude, surly muslims who looked at me with murder in their eyes, although, in my defense, I may have been a bit paranoid at the time.

But really, who would go to the Anne Frank House and laugh and goof off the entire time, as if were Disneyland?

Answer: muslims, from what I saw."
Posted by Wild Thing at 12:50 AM | Comments (4)
---
Syrian Missile Buildup Continues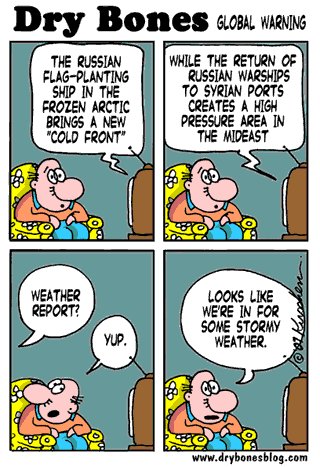 Syrian missile buildup continues, Israel calls situation 'tense'
Syria continues to deploy missiles supplied by Russia and has established an anti-aircraft umbrella around Damascus and the Golan Heights.
Israel's military has reported that the regime of Syrian President Bashar Assad deployed a range of surface-to-air missile assets in southern Syria. The military said the assets were purchased over the last year from Russia and financed by Iran.
"The situation is tense," a senior Israeli officer said.
On Tuesday, Israeli Prime Minister Ehud Olmert, Defense Minister Ehud Barak and Chief of Staff Lt. Gen. Gabi Ashkenazi met at the military's Northern Command headquarters near the Lebanese border. The three men, on the first anniversary of the conclusion of the 34-day war with Hizbullah, received briefings on Syrian military preparations.
"I don't think it is in Syria's interest to start a war," Israeli Deputy Defense Minister Matan Vilnai said. "It is not in our interests to start war. This tension is unnecessary."
Military sources said Syria has been deploying short- and medium-range missiles and rockets in southern and central Syria. They said the Assad regime has been engaged in accelerated deployment of the Scud C and D missiles, with ranges of 550 and 700 kilometers, respectively.
"There are more than 100 mobile Syrian launchers in the Golan Heights," a source said. "This means that within an hour, they can fire at least 400 missiles into Israel."
The Syrian military has also accelerated training in commando and anti-tank weapons tactics. The sources said Syrian commando units have been receiving Russian-origin AT-14 Kornet anti-tank missiles.
The Syrian procurement included the Pantsir-S1 air defense system, also ordered by the United Arab Emirates. Damascus has also upgraded its SA-3 and SA-6 systems and plans to purchase the S-300.
The military sources said Iran plans to fund huge Syrian weapons purchases over the next year. The sources said Damascus has already ordered a large quantity of SAMs and anti-tank missiles, most of which have not been delivered.
"They will arrive over the next six to 12 months," a military source said.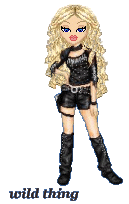 .....

Wild Thing's comment........
Yes it is tense, but it has been tense for longer then just now. I hope the Israelis get some REAL leadership before the shooting starts.
Just two years ago, Israel evacuated all 9,000 Israelis living in Gaza and four northern West Bank communities in an effort to pave the way for peace and a future Palestinian state. During the disengagement, Israel uprooted entire communities including schools, businesses, places of worship and the only Jewish cemetery there.
I say ENOUGH! I pray for strong leadership in Israel, for the IDF.
It may have the worlds best anti-air defenses now, thanks to Iran and Russia, but it does not have anti-missile defense systems like Israel has with the THEL and Arrow/Patriot systems..
Posted by Wild Thing at 12:47 AM | Comments (4)
---
Padilla Verdict ~ Guilty On All Counts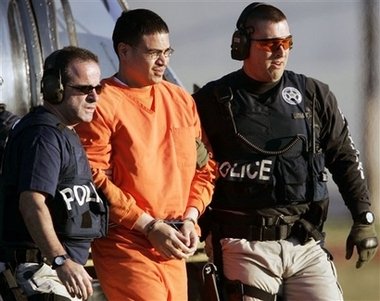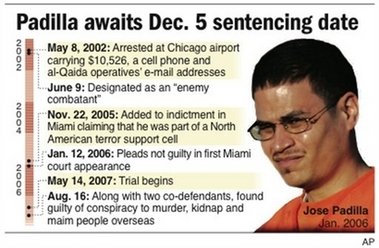 timeline of events of Jose Padilla
Padilla convicted of terrorism support
yahoo news ......for complete article
Miami
Jose Padilla, a U.S. citizen held for 3 1/2 years as an enemy combatant, was convicted Thursday of helping Islamic extremists and plotting overseas attacks in a case that came to symbolize the Bush administration's zeal to clamp down on terrorism.
U.S. officials say Padilla admitted a much deeper involvement with al-Qaida — including exploring the "dirty bomb" plot — during his incarceration in a Navy brig in Charleston, S.C. But none of that evidence could be used at trial because he was interrogated without being advised of his legal rights and because he had no access to a lawyer.
Instead, after a three-month trial and only a day and a half of deliberations, the 36-year-old Padilla and his foreign-born co-defendants were convicted of conspiracy to murder, kidnap and maim people and two counts of providing material support to terrorists.
Padilla showed no emotion and stared straight ahead as he heard the verdict that could bring him a life prison sentence. One person in the family section started to sob.
The three were accused of being part of a North American support cell that provided supplies, money and recruits to groups of Islamic extremists. The defense contended they were trying to help persecuted Muslims in war zones with relief and humanitarian aid.
The White House thanked the jury for a "just" verdict.
"We commend the jury for its work in this trial and thank it for upholding a core American principle of impartial justice for all," said Gordon Johndroe, a spokesman for the National Security Council at the White House. "Jose Padilla received a fair trial and a just verdict."
Attorney General Alberto Gonzales called the verdict "a significant victory in our efforts to fight the threat posed by terrorists and their supporters."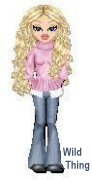 Wild Thing's comment........
After the verdict came down, the CNN website had enemy combatant in quotation marks. Anything to undermine this victory for America. They have sine removed it. hahaha What jerks to have put it that way to begin with.
Posted by Wild Thing at 12:45 AM | Comments (2)
---
August 16, 2007
US Considering Terrorist Label for Iran's Revolutionary Guards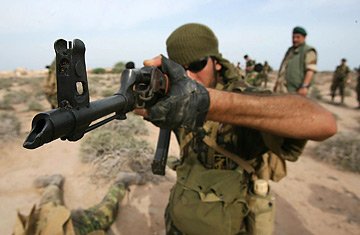 US Considering Terrorist Label for Iran's Revolutionary Guards
voa news
The Bush administration is reported to be ready to declare Iran's Revolutionary Guard Corps a "specially designated global terrorist" organization.

If the move goes forward, it would be the first time the United States has added an armed forces unit of any sovereign government to its list of terrorist groups. The designation allows the U.S. to freeze any assets the group, its members, or subsidiaries may have in the U.S.

According to the reports published late Tuesday on the web sites of the Washington Post and the New York Times, the move reflects escalating tensions between Washington and Tehran over Iran's nuclear activities and U.S. allegations of Iranian support for insurgents in Iraq and Afghanistan.

Tehran denies all U.S. allegations and says its nuclear program is only for peaceful purposes.

Speaking on condition of anonymity, senior administration officials say a final decision has not yet been made, and that there still is an internal debate whether to target the entire Iranian corps or only its al-Quds force wing.

In recent weeks, U.S. officials have complained of growing involvement of the al-Quds force in providing support for insurgents.

Iran has been on the U.S. State department's list of state sponsors of terrorism since May 1984.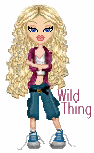 Wild Thing's comment........
Why "consider" it???? Just do it. Stop playing nice with people. I hope it's not just talk. I think a confrontation with Iran is unavoidable...I'd rather see it on our terms and schedule.
Posted by Wild Thing at 12:55 AM | Comments (8)
---
Iraq Truck Bombings Killed At Least 500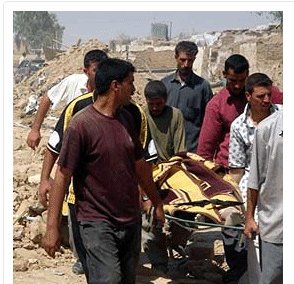 Iraqi officials: Truck bombings killed at least 500
Baghdad
Rescuers used bare hands and shovels Wednesday to claw through clay houses shattered by an onslaught of suicide bombings that killed at least 250 and possibly as many as 500 members of an ancient religious sect in the deadliest attack of the Iraq war.
Four trucks approached two areas in the northern town of Qahataniya, 75 miles west of Mosul, and exploded within minutes of each other on Tuesday night.
The bombs contained cargos of pebbles which made them even more deadly.
In scenes resembling an earthquake, bodies lay in the street covered in blankets amid the shattered ruins of clay-built houses.
The U.S. military blamed al-Qaida in Iraq, and an American commander called the assault an "act of ethnic cleansing."
The victims of Tuesday night's coordinated attack by four suicide bombers were Yazidis, a small Kurdish-speaking sect that has been targeted by Muslim extremists who consider its members to be blasphemers.
The blasts in two villages near the Syrian border crumbled buildings, trapping entire families beneath mud bricks and other wreckage. Entire neighborhoods were flattened.
"This is an act of ethnic cleansing, if you will, almost genocide," Army Maj. Gen. Benjamin Mixon, commander of U.S. forces in northern Iraq, told CNN. He said that was evident from the fact Yazidis live in a remote part of Ninevah province that has been far from Iraq's conflict.
Al Qaeda sympathisers recently handed out leaflets to residents near the scene of the tragedy warning that an attack was coming because Yazidis are "anti-Islamic".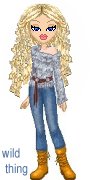 Wild Thing's comment........
And the left wants to have sit downs with people like this. Senator Biden insists this is a civil war.
Posted by Wild Thing at 12:47 AM | Comments (8)
---
Mosques In Your Area
Take a look at this
Listed at this website are the mosques in Florida.
You can put your own Zip code in the box and it will bring up the ones in your State. Or if there are even more then what Florida has it will bring up the mosques showing how many miles from the zip code you enter.

http://islamicvalley.com/prod/entitySearch.php/t/09L/s/fl

Posted by Wild Thing at 12:45 AM | Comments (6)
---
August 15, 2007
The Obamasamsa Strikes Again
Please click image above to here song, thank you.
Obama: U.S. Troops in Afghanistan Must Do More Than Kill Civilians
Fox News
The senator from Illinois made the comment Monday at a campaign stop in Nashua, New Hampshire.
Barack Obama quote from Tuesday, and his saying that U.S. troops in Afghanistan are.......
"just air-raiding villages and killing civilians."
"We've got to get the job done there," he said of Afghanistan. "And that requires us to have enough troops so that we're not just air-raiding villages and killing civilians, which is causing enormous pressure over there."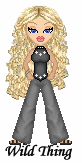 Wild Thing's comment........
Obama will end up being no more than footnote in political history. But meanwhile he is a dangerous man and oh how I wish someone could duct tape his mouth shut.
Posted by Wild Thing at 12:55 AM | Comments (10)
---
A Muslim 'Mafia'?

A Muslim 'Mafia'?
Homeland Security: Forget everything you've been told about "moderate" Muslim groups in America. New evidence that U.S. prosecutors have revealed at a major terror trial exposes the facade
Exhibit No. 003-0085 is the most chilling. Translated from Arabic by federal investigators in the case against the Holy Land Foundation, an alleged Hamas front, the secret document outlines a full-blown conspiracy by the major Muslim groups in America — all of which are considered "mainstream" by the media.
In fact, they are part of the "Ikhwan," or Muslim Brotherhood, the parent organization of Hamas, al-Qaida and other major Islamic terror groups. They have conspired to infiltrate American society with the purpose of undermining it and turning it into an Islamic state.
Check out this quote from Page 7 of the 1991 document:
"The Ikwhan must understand that all their work in America is a kind of grand Jihad in eliminating and destroying the Western civilization from within and sabotaging their miserable house by the hands of the believers so that it is eliminated and Allah's religion is made victorious over all religions."
Sounds like the latest screed from Osama bin Laden. But it comes from the Muslim establishment in America.
The secret plan lists several Saudi-backed Muslim groups as "friends" of the conspiracy.
They include the Islamic Society of North America — the umbrella organization — and the North American Islamic Trust, which controls most of the mosques in America and is the forerunner to the Council on American-Islamic Relations, this country's most visible Muslim-rights group.
All three have been cited as unindicted co-conspirators in the case, with all three sharing membership in the Muslim Brotherhood. Yet all have claimed, in the wake of 9/11, to be moderate, even patriotic.
Another exhibit reveals their plan to create innocuous-sounding "front groups" to hide their radical agenda.
Many in the media and politics have fallen for their deception and helped bring them into the mainstream.
Now everyone knows the truth.
The Muslim establishment that publicly decries the radical fringe — represented by Hamas and al-Qaida — may actually be a part of it. The only difference is that they use words and money instead of bombs to accomplish their subversive goals.
Over the past two decades they have constructed, with Saudi money, an elaborate infrastructure of support for the bad guys — right under our noses.
They even brag about putting "beehives" (Islamic centers) in every major city.
These exhibits — which so far have been ignored by major media outside the Dallas area, where the trial is under way — completely blow the mainstream Muslim NGOs' cover as pro-American moderates. Many, if not most, aren't.
This is their real agenda, spelled out in black and white. It should help investigators build a RICO case to dismantle the entire terror-support network in America.
Many have suspected it, but now we have proof that there is a secret underworld operating inside America under the cover of fronts with legitimate-sounding names.
It even uses charities to launder money for violent hits on enemies. It's highly organized, with its own internal bylaws and security to avoid monitoring from law enforcement.
Sounds like the Mafia.
But unlike the mob, this syndicate is religious in nature and protected by political correctness.
More evidence like this should put an end to such nonsense.

Wild Thing's comment........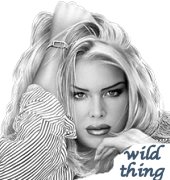 This effort to prosecute and dismantle the terror cells within the US will be pushed under the carpet if Hillary becomes President. Or it will disappear like the FBI files and be locked in Hillary's attic for the duration.
A Muslim becomes moderate when he takes his dirt nap. I wouldn't trust a single one of 'em.
Reportedly the Saudis are buying influence in American media. It's curious what can get shelved when someone else is paying the bills.
"In fact, they are part of the "Ikhwan," or Muslim Brotherhood, the parent organization of Hamas, al-Qaida and other major Islamic terror groups. They have conspired to infiltrate American society with the purpose of undermining it and turning it into an Islamic state."
None so blind as those who will not see. If a person can't believe the enemy's own words, a fatal death wish is the only explanation. They call it "tolerance" and "multiculturalism".
They include the Islamic Society of North America — the umbrella organization — and the North American Islamic Trust, which controls most of the mosques in America and is the forerunner to (CAIR) the Council on American-Islamic Relations,"
Financed, I might add, exclusively by Saudi Arabia.
Lord Alexander Fraser Woodhouselee once said that ~ "The average age of the world's great civilizations has been 200 years. These nations have progressed through this sequence: From bondage to spiritual faith; from spiritual faith to great courage; from courage to liberty; from liberty to abundance; from abundance to selfishness; from selfishness to complacency; from complacency to apathy; from apathy to dependency; from dependency back again to bondage."
Can you imagine Franklin D. Roosevelt and the State Department in the aftermath of the attack on Pearl Harbor, that they would be donning kimonos and yukatas as they flitted around from sushi bar to teahouse shouting "kampai" and sipping sake and green tea.
Surely none of us could ever imagine our President at the time profusely and tirelessly professing the glorious wonders of Shintoism as he removed his shoes and dedicated a plethora of new Shinto shrines around the country. Or allowing special foot baths to be built at airports to accommodate Japanese travelers? Well that was then and this is 2007 and how times have changed in those who lead (???) our country. Secure our borders ( not) and stick with who is the axis of evil and make no exceptions.
Posted by Wild Thing at 12:50 AM | Comments (10)
---
Hurricane Flossie Headed to the Big Island ~ Prayers for Theodore's World Readers
Hurricane Closes Big Island Schools, Parks yahoo news

We urge people on the Big Island to heed the warnings, avoid remote or exposed areas, and to take precautions for protection of life and property. We will reopen these areas on the Big Island as soon as the weather improves, and we can assess them for safe conditions," DLNR interim chairperson Laura H. Thielen said.

DLNR said it also urges boaters on the Big Island to have a plan when around the Big Island. They suggested going into Honokohau, Kawaihae and Wailoa small boat harbors.

Hurricane Flossie dropped to a Category 3 hurricane on Monday. However, forecasters at the National Weather Service said that the storm is still dangerous and could create severe weather conditions on the Big Island as it passes south of the state.
And now I see this has happened as well.
5.4 magnitude earthquake - Island of Hawaii
This is pretty amazing since they have a hurricane headed that way too.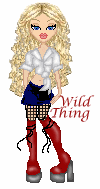 Wild Thing's comment..........
A few things actually. I have not posted about the miners, I was filled with hope that they would be found eartly and all would be ok. Almost trying to do massive positive thinking and not posting about it instead. But so far they are not freed and the concerns grow deeper each day for them. Please say a prayer for them and for their families and loved ones. Thank you.

Also, Theodore's World has readers from all over the world, which is wonderful. I hear from places I never heard of as well as places familiar to all of us. We have a lot of readers in Hawaii and there is a Hurrican headed their way.
Here is an email from Melissa, she lives in Hawaii and is one of the regular readers of TW blog. Her husband is serving in Iraq, it is his second tour. Prayers for a good outcome Melissa. Aloha
" In the next few days that were have a hurricane warning here in Hawaii. It is suppose to come real close to the islands on Tuesday. So far it is not going to hit us directly but it still has time to change directions.So I am going to be getting more supplies for our hurricane kit just in case we get hit and the power is off> I have to get some cooking feul, charcoal and bottled water and maybe a few other things to be on the safe side. There is also a 1000 acre fire burning off to the north west of where I live and so far they havent got it under control.It is starting to go up the mountain range and is on the other side of the road from where we live.

Please tell your commenters I enjoy their comments. I only have a computer at work and am unable to post from my job.
Mahalo
Melissa"
Update: email came in late afternoon on Tuesday
The 5.4 earthquake was on the Big Island and we didn't feel it here on Oahu. The only ones we've felt here was the ones last year that were the big one a 7+ and the smaller 6+ aftershocks. The big Island is getting hit hard tho as Hurricane Flossie is going to hit it's south shore sometime this afternoon. They are expecting high winds, 10+ inches of rain and 20 foot surf. We are several islands away and will prob get wind, rain and some higher surf but no where near what the big island is expecting.

The windfire is still burning and has crossed one of the roads on the land that I can see from our house but it is still 8-10 miles from us if not more.

Last it heard it had burned over 3500 acres they've been fighting it since Sunday afternoon
I hope they get it under control soon if it keeps going east it will eventually get close to Schofield Barricks.

That I know of no one has lost their life just lost land and maybe a few crops like bananas, mangos ect

If you all want to know more you can got our local news channel KHNL News 8 as they update the web site about every hour or so

I can tell we are going to be getting some winds and cool weather cause the air is cool and the tradewinds havent stopped blowing all morning. I will keep you all updated tho as to whats going on here on my little floating lava rock lol
I will be so glad to get back to the mainland lol

Thank you everyone for your prayers.
Mahalo
Melissa
Posted by Wild Thing at 12:47 AM | Comments (10)
---
Russian Bombers Getting Closer To U.S.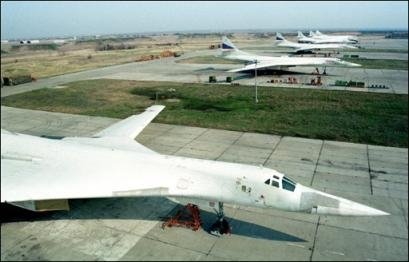 Russian bombers

Russian bombers getting closer to US: American commander WASHINGTON (AFP)
Long-range Russian bombers are flying more often and closer to US territory, a top US commander said Tuesday, as Moscow made its latest show of military might with exercises over the North Pole.
General Gene Renuart, Commander of North American Aerospace Defense Command (NORAD) and US Northern Command, the agencies charged with protecting US and Canadian airspace, said that US forces would continue to monitor the activity.
"Over the last few months the Russian air force has been flying a little bit more than we've seen in the past; certainly they're ranging farther than they have in the more recent past," Renuart said in a statement.
"NORAD has intercepted them out over international waters, near Alaska, and the command continues to monitor all of their long range bomber flight activity, even today," he added.
His comments came as Moscow announced that its strategic bombers had begun exercises over the North Pole and just a week after Russian planes flew within a few hundred kilometers (miles) of a US military base on the island of Guam.
The nuclear-capable bombers in the five days of exercises starting Tuesday were to practice firing cruise missiles, navigation in the polar region and aerial refueling maneuvers, the Russian air force said in a statement.
One Russian air force officer, who asked not to be identified, told AFP he expected US interceptors would make their presence felt during the exercises.
"It is a traditional practice for military pilots to see foreign pilots come up to meet them and say hello," he said. "The United States are aware of our exercise," he added.
Last week, several Russian strategic bombers flew over the Pacific to near Guam and, according to a Russian general, exchanged grins with US fighter pilots.
The incident capped a summer in which President Vladimir Putin has sought to project power far and wide, building on a rearmament programme fueled by oil and gas revenues.
"At every opportunity Russia is showing its return to power, including military. It's a demonstration for two audiences -- domestic and for the rest of the world," Moscow-based analyst Alexander Goltz told AFP last week.
The long-distance flight by the strategic bombers, impossible for years because of severe under-funding, also recalled an incident in July when bombers deployed near Scotland and Norway during a diplomatic row with Britain.
And it's not just in the skies that Russia wants the world to take notice.
On August 2 Russian explorers descended 4,261 meters (13,980 feet) under the Arctic to plant a flag on the sea bed and demonstrate in a theatrical fashion Moscow's contested claim to the mineral-rich territory under the North Pole.
The following day, the navy's chief of staff suggested reestablishing a full-time Russian naval presence in the Mediterranean for the first time since the Soviet era.
Meanwhile the ground army, which was badly mauled in more than a decade of fighting Chechen rebels, is getting new equipment and improved training.
"For the Kremlin it's very important to retain at least one area where we equal the United States -- and we are adamant about showing this," Goltz said.
Russia's generals deny they are up to anything sinister and Russian political commentator Yuliya Latynina said there was nothing to fear from the recent muscle-flexing.
"Thank God. We are showing our strength with bombers, the North Pole flag, et cetera, but we are not making war," she said.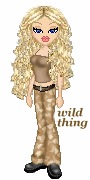 Wild Thing's comment........
We could always demonstrate our new airborne lasers.

Posted by Wild Thing at 12:45 AM | Comments (9)
---
Lou Dobbs Calls 500 Open Border Economists "Jackasses"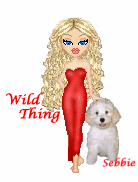 Wild Thing's comment........
I can't figure out why Lou is still working for CNN. I know he has to have a job - but with THEM? He is excellent! He supports the jailed border guards and he's against open borders. love Lou when he growls at open borders idiots and traitors. I love his take on China and world trade too
Posted by Wild Thing at 12:40 AM | Comments (6)
---
August 14, 2007
Doctors Give In To Muslims (U.K.)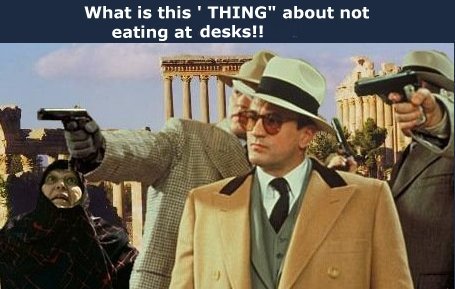 Doctors Give In To Muslims (U.K.)
daily express
Doctors and health workers have been banned from eating lunch at their desks - in case it offends their Muslim colleagues.
Health chiefs believe the sight of food will upset Muslim workers when they are celebrating the religious festival Ramadan.
The lunch trolley is also to be wheeled out of bounds as the 30-day fast begins next month.
But staff and politicians branded the move political correctness gone mad and warned that it was a step too far.
Bill Aitken, the Scottish Conservative justice spokesman, said: "This advice, well-meaning as it may be, is total nonsense.
"It is the sort of thing that can stir up resentment rather than result in good relations."
The new guidance comes in the wake of the failed terror attacks on Glasgow and the death of suspect Kafeel Ahmed, 27.
Health chiefs in Lothian and Glasgow will give all employees time off to pray and to celebrate Eid, which marks the end of Ramadan.
But Greater Glasgow and Clyde as well as Lothian NHS boards also issued the advice, warning workers not to take working lunches, and said all vending machines should be removed from areas where Muslims work.
One senior consultant said: "What next? Are we going to have advice on how to deal with Catholics during Lent? "This kind of thing does more harm than good."
The guidance, which was sent round many organisations, was produced by Glasgow consultancy Meem, which advises on Muslim issues and counts the Scottish Parliament among its clients.


Wild Thing's comment........
If you look at my sidebar on the right and scroll down you will see a counter, the one that keeps count of Islamic terror attacks, that damned thing increases every day..sometimes every hour. I point this out because this Islam is not about peace, prayers and just wanting to be left alone to worship their moon god Allah. It is about death and destruction and killing all infidels (Jews and Christians).
The more the U.K. or the USA or gosh any country gives in to their demands, their needs it is only going to make it worse and their demands will increase even more. We have seen it already countless times. Heck look at the innocent Piglet in the Winnie the Pooh books. A simple childs story and they had to make a big deal about it.
This nightmare of Islam has been unleashed on the world from the pits of hell and needs to be fought every step of the way.
Posted by Wild Thing at 12:55 AM | Comments (18)
---
In Country With Our Warrior's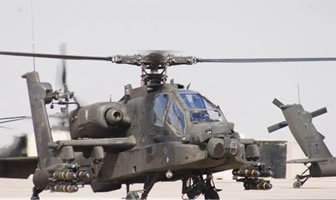 An AH-64D Apache Longbow Aviator awaits clearance from the control tower to take off to begin a mission over the skies over northern Iraq supporting ground forces. The 1st of the 82nd Attack Reconnaissance Battalion uses Apache Attack Helicopters to engage enemy forces during operation Iraqi Freedom.
TIKRIT, Iraq – The 25th Combat Aviation Brigade continued its lethal fight against insurgent forces when attack helicopters engaged and killed eight insurgents Aug. 9 in Salah ad Din province.
An attack helicopter received a "troops in contact" call from Coalition ground forces. The group of insurgents broke contact by the time the attack helicopters arrived to the location of the engagement. Moments later, the team observed 12 gunmen moving tactically near their attack position.


"Our attack and scout weapons aircraft will continue to fly day and night in support of Coalition and Iraqi ground forces," said Maj. John Herrman, Brigade Fires and Effects Officer, 25th CAB. "For the enemy's part, he should know that the 25th Combat Aviation Brigade is always watching."
After confirming positive identification of the enemy with ground forces, the attack team fired on the gunmen, killing eight.
"The use of attack helicopters provides great leverage in our fight against al-Qaida and other terrorist organizations trying to disrupt and harm the civilian population," said Col. David W. Sutherland, commander of Coalition forces in Diyala. "Our ability to have lethal eyes in the sky is vital to our mission accomplishment and truly shows the enemy that they cannot and will not hide from our forces."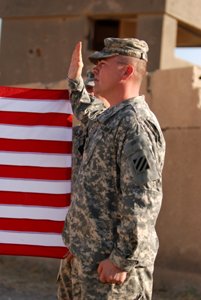 Marne Soldier's re-enlistment holds special significance By Sgt. 1st Class Craig Zentkovich CAMP VICTORY, Iraq – Everybody has one.
It may be a family member, a teacher, or a coach – an extraordinary person who makes such an impact that one's life is forever changed.
For Staff Sgt. Steven A. Holloway that one person was a friend, mentor and leader.
The story of Sgt. 1st Class Paul R. Smith is known to the nation. His actions in combat on April 4, 2003, above and beyond the call of duty, led to him being posthumously awarded the Medal of Honor.
On Aug. 10, Holloway, on his third combat tour to Iraq, raised his right hand to indefinitely reaffirm his commitment to the Army in the exact location where Smith gave his life to preserve those of his Soldiers.
Holloway, a 12-year Army veteran, was in the fight on in 2003 with Company B, 11th Engineer Battalion, securing a breach in a wall 100 meters from Smith when Smith was killed. Smith was his platoon sergeant for 10 months, his friend for three years.
"It's still kind of hard to go back there," said Holloway, whose only other time back there was on April 4, 2005, when Smith's son, David, was presented his father's Medal of Honor in Washington. "I lost a friend that day … and a mentor who taught me what it means to take care of Soldiers."
Now serving as the Task Force Marne Engineer Operations noncommissioned officer, Holloway said tjunior Soldiers are the primary reason he made the choice to re-enlist.
"When Smitty was my platoon sergeant, we trained a lot – he was big on training young Soldiers," he said. "He was hard to work for; a perfectionist. But his Soldiers were always the best at what they did, and they knew it."
"That's how I am. I love to train Soldiers. That's what I want to do," he said, adding that there are still hundreds of future combat engineers who will need a competent leader capable of mentoring, training and teaching them. "I've still got a lot of work to do (in the Army), and I've got enough experience to provide that leadership."
Holloway, who has been a 3rd Infantry Division Soldier for nine years, told his Soldiers after the ceremony that he re-enlisted for them and others like them. He said he hopes the lessons he's learned in Soldiering and leading while serving as a sapper in the Marne Division will be passed on to young Soldiers for years to come – a lesson taught to him on that fateful day in 2003.
"That's why I re-enlisted," he said. "So the young Soldiers can carry on not only what I teach them, but what Smitty taught me."


Coalition Forces Capture, Kill Insurgents in Iraq Department of Defense
Iraqi and coalition forces detained 66 insurgents, killed five others and discovered weapons in Iraq over the past three days, military officials said.
Coalition forces detained 30 suspected terrorists yesterday around Iraq during operations aimed at dismantling bombing networks and senior al Qaeda leadership.
— Troops raided a series of buildings north of Karmah targeting terrorist operatives working for the al Qaeda in Iraq emir, or terrorist unit commander, in the area. The emir's network is responsible for car bombings, including attacks involving chlorine. Ground forces detained 17 suspected terrorists with alleged ties to the network, military officials said.
— During an operation south of Tarmiyah, coalition forces detained five suspected terrorists allegedly connected to an explosives expert who worked in the Baghdad car-bombing network. In a nearby operation, troops detained one suspected terrorist involved in weapons trafficking for al Qaeda in Iraq, military officials said.
— Coalition forces targeted close associates of al Qaeda in Iraq's senior leaders during operations in western Baghdad and Mosul. Ground forces detained two suspected terrorists in the two raids.
— Northeast of Samarra, ground forces raided several buildings associated with the al Qaeda in Iraq emir of Samarra. Troops detained two men outside the buildings. Coalition forces also targeted the al Qaeda in Iraq network in Tikrit, nabbing three suspects.
"Our operations continue to target those who associate with and work for al Qaeda in Iraq's leaders," said Army Lt. Col. Christopher Garver, a Multinational Force Iraq spokesman. "The pressure is on, and we are keeping them on the run."
During operations in Iraq on Aug. 11:
— Iraqi security forces and U.S. Special Forces advisors nabbed 16 suspected al Qaeda in Iraq insurgents in the village of Subayat Hamash, near Sinjar. Four detainees are suspected cell leaders wanted by the Iraqi army for improvised-explosive-device and mortar attacks and for hijacking food shipments. Troops also seized six vehicles during the operation, including four passenger cars, a pick-up truck and a dump truck.
— Coalition forces killed two terrorists and detained 10 suspects during operations targeting senior al Qaeda leaders in central and northern Iraq. Intelligence reports indicate two detainees were members of a cell responsible for the July 16 suicide truck bombing that killed 80 Iraqis in Kirkuk.
— Coalition forces killed three terrorists and detained 10 suspects during raids targeting foreign terrorists in Salah ad Din and Tamim provinces. Military officials believe at least three suspects are linked to a network of terrorists who facilitate the movement of foreign terrorists into Iraq. During the raids, troops also discovered a cache of homemade bombs, machine gun ammunition and a cell phone rigged as an IED trigger.


Posted by Wild Thing at 12:44 AM | Comments (5)
---
August 13, 2007
Democrats in jubilant mood ~ Karl Rove To Resign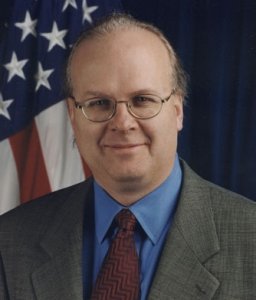 Karl Rove to Resign At the End of August wallstreet journal
Karl Rove, President Bush's longtime political adviser, is resigning as White House deputy chief of staff effective Aug. 31, and returning to Texas, he said in an interview with Paul Gigot, editor of The Wall Street Journal's editorial page.
Mr. Rove, who has held a senior post in the White House since President Bush took office in January 2001, told Mr. Gigot he first floated the idea of leaving a year ago. But he delayed his departure as, first, Democrats took Congress, and then as the White House tackled debates on immigration and Iraq, he said. He said he decided to leave after White House Chief of Staff Joshua Bolten told senior aides that if they stayed past Labor Day they would be obliged to remain through the end of the president's term in January 2009.
"I just think it's time," Mr. Rove said in the interview. "There's always something that can keep you here, and as much as I'd like to be here, I've got to do this for the sake of my family." Mr. Rove and his wife have a home in Ingram, Texas, and a son who attends college in nearby San Antonio.
In the interview, Mr. Rove said he expects Democrats to give the 2008 presidential nomination to Sen. Hillary Rodham Clinton, whom he described as "a tough, tenacious, fatally flawed candidate." He also said Republicans have "a very good chance" to hold onto the White House in next year's elections.
Mr. Bush was expected to make a statement Monday with his aide at the White House, before they fly to Texas to Mr. Bush's Crawford ranch retreat.
"Obviously it's a big loss to us," White House deputy press secretary Dana Perino said. "He's a great colleague, a good friend, and a brilliant mind. He will be greatly missed, but we know he wouldn't be going if he wasn't sure this was the right time to be giving more to his family, his wife Darby and their son. He will continue to be one of the president's greatest friends."
Mr. Rove, 56 years old, has been embroiled in many White House controversies in Mr. Bush's second term, and faced investigation -- but wasn't indicted -- in the White House leak case that ensnared I. Lewis "Scooter" Libby, a top aide to Vice President Dick Cheney.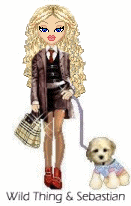 Wild Thing's comment........
I wish him well, we were lucky to have him as long as we have. I guess all the Dem anger will be focused on our VP Cheney now that they won't have Karl to pick on anymore.
On Hillary - "a tough, tenacious, fatally flawed candidate." A wonderful parting shot. You're tha man, Karl. Thank you!
Without Rove, Gore would have been President on 9/11.
For that alone we should be thankful.
Have a great life Karl.
Posted by Wild Thing at 09:47 AM | Comments (12)
---
The Haditha Test: Rules of Engagement 101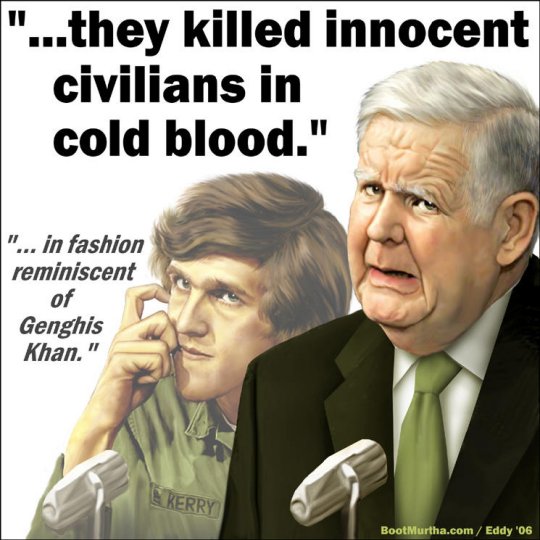 The Haditha Test: Rules of Engagement 101
from
Defend Our Marines
August 12, 2007
written by .... © Nathaniel R. Helms 2007
Nat Helms is a Contributing Editor to Defend Our Marines. He served three tours in Vietnam and, most recently, is the author of My Men Are My Heroes: The Brad Kasal Story (Meredith Books, 2007)
You are in the lead armored HMMWV escorting a four-vehicle convoy along HWY 1. There is a flash behind you followed by a loud explosion as one of the NTVs [Non Tactical Vehicles] in the convoy disappears in a cloud of dust and smoke.
You see two males 200m [meters] away from you mount a motorcycle and speed away.
Three males in a roadside stand 100m up the road run into a nearby house, but you start taking small arms fire from a different house 150m west of your position. What do you do?
A. You should respond with deadly force to the hostile fire coming from the house, remain vigilant to the other possible threats in the area.
B. You should engage the fleeing men on the motorcycle first because they are beyond effective range if you wait.
C. Engage everywhere you see movement because there's no telling who detonated the IED.
Another question:
The convoy you are in suffers an IED attack on the unpopulated outskirts of Ramadi. As you focus your attention on the location of the IED, you notice two individuals in civilian clothes and no weapons jump up out of fighting hole 40 meters away from where the IED exploded and run away from you. You quickly ascertain the individuals were within command-detonation range of the IED. Command detonation is a common method of detonation. What can you do?
A. Nothing because you don't have enough information to know for certain that the fleeing men detonated the IED.
B. You can engage with deadly force, ONLY after you fire a warning shot first.
C. You may engage the individuals with the necessary force, including deadly force, to prevent their escape.
Stumped? The answers are:
1.) A. You should respond with deadly force to the hostile fire coming from the house, remain vigilant to the other possible threats in the area.
2.) C. You may engage the individuals with the necessary force, including deadly force, to prevent their escape, according to Bargewell Exhibits 002873 thru 002876.
Sound eerily similar to other reports you might have read about the incident at Haditha, Iraq? Not really!
The exhibits are attachments of training aids of Capt. Randy Stone. Stone was the SJA of 3rd Battalion, 1st Marines' at the time of the Haditha incident. He used them to teach 3/1 Marines the ROE in Iraq. They are found in Maj. Gen. Eldon A. Bargewell's once-secret 104-page report on his Haditha cover-up investigation leaked to the Washington Post last April. Bargewell found no specific cover-up, concluding instead that there was no interest at any level in the Marine Corps chain of command for investigating allegations of a massacre, the Post reported.
Little wonder. At the time Tim McGirk, Time magazine's inventive reporter in Iraq, was sending emails to Stone's superiors at 1st Marine Regiment that a berserk Marine had killed a car and a closet full of innocent Iraqi men in retaliation for killing his brother. Then his buddies lined up three households full of women and children and gunned them down execution style. McGirk later revealed he had obtained the information from two Iraqis that Marines already knew were insurgent counter intelligence operatives looking for someone to scam. McGirk didn't and took the bait.
"Bargewell found that Huck's division staff viewed the allegations of inappropriate killings as part of insurgent 'information operations' and an attempt to make the Marines look bad," the Post reported.
"No one recommended an investigation until a Time magazine reporter began asking questions about the attack in January 2006. Maj. Gen. Richard A. Huck, the division commander, dismissed the allegations as insurgent propaganda," according to the Washington Post report of April 27, 2007.
No kidding!
Bargewell exhibits 002873 thru 002876 were introduced as evidence during the Article 32 hearing of Stone 18 months later. He was subsequently accused of dereliction of duty for failing to adequately investigate the matter. Last Thursday Lt. Gen. J.N. Mattis – the convening authority for the investigation - dismissed all the charges against Stone and LCpl Justin L. Sharratt, a SAW gunner accused of murdering three brothers.
Ironically, Stone was a poster boy for President George W. Bush two years ago during a speech celebrating V-J Day.
"Captain Stone proudly wears the uniform just as his grandfathers did at Iwo Jima. He's guided by the same convictions they carried into battle. He shares the same willingness to serve a cause greater than himself. …," Bush said in an August 30, 2005 speech at the Naval Air Station North Island in San Diego, California. Less than three months later Stone would become enmeshed in the Haditha tragedy.
Stone used the PowerPoint slides Bargewell obtained to teach the Rules of Engagement (ROE) to his fellow Marines preparing to engage in combat in Iraq. Labeled "Situation 12" and "Situation 13," they were training aides aimed at giving Marines combat scenarios to consider. Every Marine is required to know the Rules of Engagement during deployment, he testified.
Seven months later Stone was at the center of massacre allegations leveled by McGirk when he emailed the 1st Marine Regiment brass his nonsensical allegations of murder and mayhem at Haditha. By then his allegation were more refined, less hysterical in tone, Marines who read them said.
Stone, like the rest of the Regiment's officers, dismissed McGirk's missives as the ranting of a confused person. They didn't know they were doing so at their peril.
What do you do when a reporter from a nationally prominent news magazine makes inane, unsupported allegation of murder and mayhem?
A. Ask him what he has been smoking.
B. Rely on the truth to set you free.
C. Depend on the knowledge your superiors will put the matter to rest with cool reflection and an appropriate response.
D. All of the above.
E. None of the above.
Stumped again?
- Nathaniel Helms
Defend Our Marines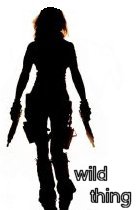 Wild Thing's comment........
An excellent piece by Nat Helms. In comparison to Tim McGirk, McGirk is not qualified to sharpen Nat's pencils. Amazingly the Media and Murtha would have us believe that Marines almost always forget the lessons drilled into their head immediately after contact with the enemy.
That somehow the first loss of life or sign of blood is enough to send them on a sociopathic rampage. Just another example of how the Media and Murtha have sought to destroy the image of The Marine Corps in the public eye.
According to the prosecution, none of these answers would have been acceptable for question 1 in Haditha. They tried to claim the ROE's did not allow a response until the Marines could verify a specific shooter, aiming at them, whites of their eyes type of nonsense.
I sent faxes to Murtha and called his office on Friday. I realize it probably won't make a difference but it made me feel better that I tired to let him know how I felt and what I thought he needed to do.
John Murtha's Contact information:
Telephone:
800-289-2642 from Western PA
814-535-2642
202-225-2065
Snail Mail:
647 Main St, Suite 401
Johnstown, PA 15901
Fax:
814-539-6229 — District
202-225-5709 — Washington
Posted by Wild Thing at 12:55 AM | Comments (2)
---
Immigration Groups Sue Over New Haven Raids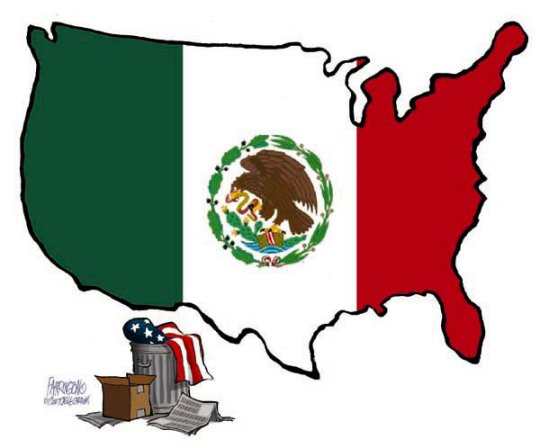 Immigration groups sue over New Haven raids
New Haven (AP)
Two immigrant advocacy groups are suing the federal government over the recent New Haven raids, in which more than 30 suspected illegal immigrants were arrested. Junta for Progressive Action and Unidad Latina en Accion filed suit Friday in U.S. District Court against the Department of Homeland Security. They want that agency to release records on how its Immigration and Custom Enforcement agents coordinated the raids which happened back in June. City leaders and the immigrant-rights groups have questioned whether it was retaliation for New Haven's new ID card program. Federal officials have said the sweeps were planned weeks in advance. They say it had no connection to the new ID program, which is open to all New Haven residents including illegal immigrants. Both groups have also raised money to help free the detainees on bond.

Wild Thing's comment........
What the hell times do we live in? So now we have to ask WHY is it authorities are enforcing the law?
Furthermore, the fact that such groups operate in broad day light and sue the government and raise money and are hailed by many in the country as moral paragons tells me, yet again, that our side is still losing the crucial PR war.
This is about intimidation. This is about people who know the system and are using the system. They will look to sue the informants as an intimidation tactic. Jamming if you will. Lawyers who represent these people should have their licenses pulled.
I guess Alberto Gonzales will defend us. Hahahaha! What a joke!
Somebody PLEASE stand up and stop this insanity!
The government will just take token action against illegal immigrants, and then will cave when pressured by the illegals' interest groups; just like they cave when the islamists whine and seethe.
At the end of the day it will be up to the American people to take care of this problem. The sad thing is, only THEN will the government take any action, but that action will be directed against the American people who were just doing what the government should have been doing all along!
Posted by Wild Thing at 12:47 AM | Comments (11)
---
In Country With America's Heroes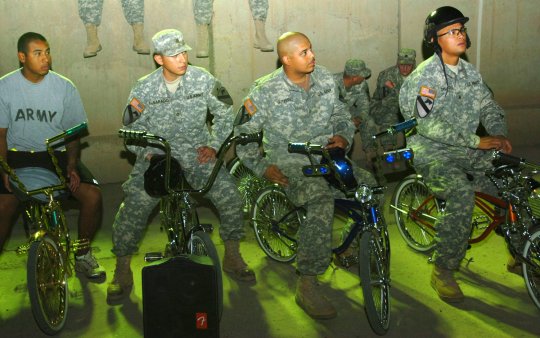 Soldiers from the 1st "Ironhorse" Brigade Combat Team, 1st Cavalry Division, in Camp Taji, Iraq prepare for a chance to speak with bikers at the Sturgis Motorcycle Rally in Sturgis, S.D. via a live satellite feed Aug 6. From left to right: Pfc. Mario Morales, Pfc. Valentin Alvarado, Pfc. Thomas Gutierrez and Sgt. Chris Delacruz. Photo by Staff Sgt. Jon Cupp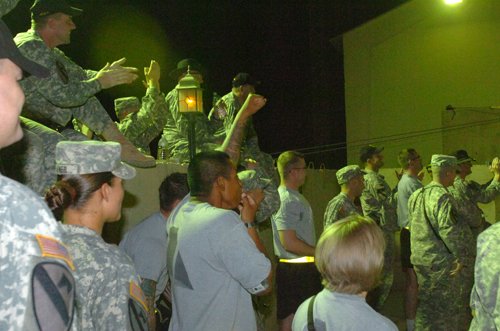 CAMP TAJI (Staff Sgt. Jon Cupp serves with 1st BCT, 1st Cav. Div. Public Affairs.)
Soldiers from the 1st "Ironhorse" Brigade Combat Team (BCT), 1st Cavalry Division attended the Sturgis bike rally at Sturgis, S.D.
Well, not exactly.
But thanks to a live satellite feed and the ability to watch events at the rally via streaming video, the Ironhorse Soldiers had the next best thing to being at an extravaganza which draws more than a half a million motorcycle enthusiasts each year to the small burg of Sturgis—a town with a population of about 6,000 people.
The Aug. 6 live video feed allowed Soldiers the opportunity to see events happening in Sturgis. Through a satellite connection, bikers at the rally in Sturgis could see what the Soldiers were doing.
The event was sponsored by the Broken Spoke Saloon, which provided live entertainment for the troops in the form of a band along with motorcycle-themed events, which Soldiers on Camp Taji watched on a big screen.
The Soldiers who are bikers took the opportunity to give shout outs to fellow bikers in Sturgis as well as to send messages to their families.
The Ironhorse Brigade also provided some live entertainment to its troops in the form of a rock band that played for 30 minutes just prior to the events in Sturgis kicking off.
"This type of event brings peoples spirits up and their morale, giving us a little taste of home," said Pfc. Valentin Alvarado, an infantryman, Headquarters Troop, 1st BCT, who hails from Roswell, N.M. "The fact that the folks in Sturgis took the time to set this up for us shows that they appreciate what we're doing out here."
"It feels nice to be a part of something like this. The only thing missing is some barbecue and it would feel exactly like home," said Pfc. Thomas Gutierrez, also of Headquarters Troop and a Lockport, Ill., native.
Gutierrez and Alvarado, who although not motorcycle bikers, are part of a low-rider bicycle club on Camp Taji and they showed off their highly polished bikes via live video to the folks in Sturgis.
"We like to show off our bikes and we think it's great for our bike club to be able to have the opportunity to participate in this," said Gutierrez, who explained that the club takes great pride in its bikes in much the same way that motorcycle enthusiasts take pride in their machines.
"Being able to interact with folks (in Sturgis) makes us feel good, especially with us being out here in a combat zone," said Sgt. Chris Delacruz of Company B, 1st Brigade Special Troops Battalion, who is also a member of the low-rider club. "It helps to break up the monotony of working eight to 12 hours a day with no days off and allows us to relieve a lot of stress."

Coalition Forces Kill An Estimated Three-to-Five Terrorists, Detain 13 Sunday, 12 August 2007
BAGHDAD, Iraq
Coalition Forces captured 13 suspected terrorists with ties to extremist militia Special Groups in a pre-dawn raid Sunday in Sadr City.

Coalition Forces conducted the raid to capture or kill highly-sought weapons facilitators with connections to the Iranian Revolutionary Guards Corps – Quds Force in Iran. Those detained are suspected of facilitating the transport of weapons and personnel from Iran into Iraq. They are also believed to have facilitated the transport of deadly Explosively Formed Projectiles (EFPs) from Iran into Iraq to be used against Coalition Forces.

As Coalition Forces were departing the area, they encountered and destroyed a light utility truck that posed a threat to the force. Coalition Forces attempted to signal the vehicle, however when the vehicle failed to respond, Coalition Forces fired on the vehicle with small arms fire.

During the raid, Coalition Forces confiscated a computer hard-drive, documents and photographs.

A Coalition air strike also engaged the same light utility truck, destroying the truck and killing an estimated three to five people in the truck believed to be terrorists.

"Coalition troops continue in their pursuit of unhelpful foreign influences here in Iraq," said Lt. Col. Christopher Garver, MNF-I Spokesperson. "Those foreign influences are hindering the prospects of peace and stability in Iraq, and we will continue to dismantle their networks."
Posted by Wild Thing at 12:45 AM
---
August 12, 2007
Terrorism a Click Away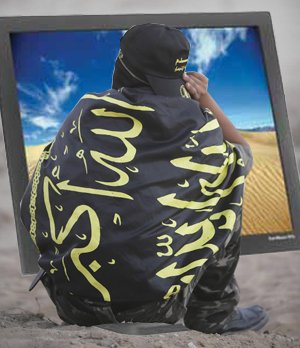 "Worldwide Internet, Al Qaida Exposing on-line Jihadists"
CFP........for complete article
When it comes to capitalizing on the Worldwide Internet, Al Qaida has shot up to the top of the list in the savvy category.
Jihadists working the Internet are prolific, so much so that they could easily borrow a line in popular use during the Cold War: "They're everywhere!"
"In six years I have bookmarked some 6,000-+ Jihadist websites and the list is still growing," says Archangel, code name for an online Jihadist-tracking expert.
Finding terrorists in cyber space has become a popular pursuit on the Internet with scores of cyber sleuths up late at night searching on-line for terrorists while their families sleep."
"Terrorists don't just recruit on-line, they use the Internet to fund terrorism and to disseminate propaganda. What is to stop them from sabotaging Western websites?"
Detective Jeff Duggan, of the Los Angeles Police Department (LAPD), recently wrote to CFP about LAPD's latest initiative on Internet Jihadists:
"I am currently in the process of creating a unit on the LAPD that specifically addresses this Jihadist issue," Duggan wrote. "Rather than waste time and resources, by attempting to "reinvent the wheel", I am looking to establish relationships with other persons/ entities so that we can work together to tackle this vast and seemingly endless problem."
Jihadist sabotage of Western websites that post anti-terrorism stories could someday find help from those working in the field of cyber Jihadist counterintelligence.
Terrorists don't just recruit on-line, they use the Internet to fund terrorism and to disseminate propaganda.
What is to stop them from sabotaging Western websites?
Posing as benign western business types, Jihadists could, for example, place advertisements on unsuspecting websites. Websites count on traffic for advertising in a highly competitive industry. Search engines like the ones operated by Internet giant Google, categorize some sites as "bad neighbours". Linking to a bad neighbour can get you dropped by Google. What if a Google decreed "bad neighbour" found a way to have ads placed on unsuspecting websites through slight variations of the name under which they originally had been Google-declared as a "bad neighbour"?
"Meanwhile, cyber sleuths hunting terrorists on-line are a valuable tool in the ongoing International War Against Terrorism."

Wild Thing's comment........
This is something that is constantly changing and they take down terrorists sites and others show up. I do think that some of them they leave up so our government can keep an eye on their plans.

Posted by Wild Thing at 12:55 AM | Comments (4)
---
Duncan Hunter Gave Fantastic Speech At Iowa Straw Poll
The speech is divided into two parts and neither one is that long. But the speech is excellent.

Duncan Hunter--Iowa Straw Poll Part 1

Part 2
A few quotes
Hunter: Not one Democrat said "way to go Marines!"
Duncan Hunter: "We will be successful in Iraq."
Duncan Hunter: "It takes more than walking across a border to be an American."
Duncan Hunter: " I will never apologize for the United States of America"
Duncan Hunter: " The Chinese taking hundreds of billions of dollars more than we're taking from them. I'll tell you what I'm worried about ladies and gentlemen, and one reason I'm running for the Presidency of the United States: I don't want to see a time when our trade deficit is so huge, and we've sent so much of our industrial base offshore, that we're worried about our men and women in uniform someday looking at those same weapons systems that we've financed coming back across the battlefield at our men and women in uniform. I'm going to stop that."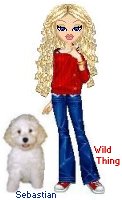 Wild Thing's comment........
I think Hunter he is a man of action from his heart. I have no idea what is ahead in this election. But if I go by how each person makes me feel, Duncan Hunter calms me, I feel a strength from him of leadership, I feel safe just hearing him speak. So far the rest of them in the campaign only make me feel like they are politicians more then anything else. .....Just my thoughts about it.
Posted by Wild Thing at 12:47 AM | Comments (6)
---
August 11, 2007
Insurgents Firing Iranian-Made Rockets at U.S. Positions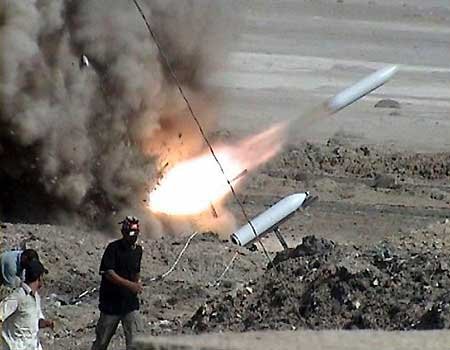 Insurgents fire rockets at Forward Operating Base Hammer in Iraq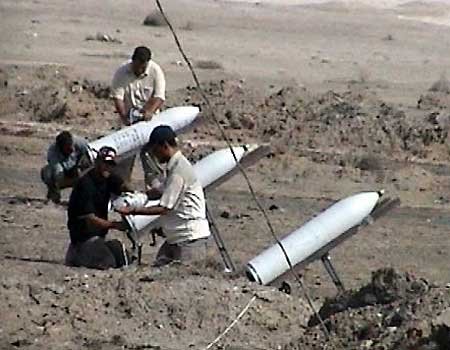 Captured Video Shows Iraqi Insurgents Firing Sophisticated Iranian-Made Rockets at U.S. Positions
Fox News
Dramatic video produced by Iraqi insurgents and captured in a raid earlier this week by U.S. troops clearly shows a battery of sophisticated Iranian-made rocket launchers firing on American positions east of Baghdad, Pentagon officials said Wednesday.
The video, captured during a raid on Monday by the 3rd Squadron, 1st Cavalry Regiment in northeast Nahrawan, shows insurgents setting up and carrying out an attack on Sunday, as well as an attack on July 11 that killed one soldier and wounded 15 others, officials said. The raid last month appeared to involve 34 launchers firing 107 mm Iranian-made rockets.
The video provides clear visual evidence of the extent to which Iraqi insurgents are equipped to launch deadly rockets on coalition forces, the Pentagon said.
The release of the video comes as officials charge Iran with supplying high-tech bombs used in 99 roadside bomb attacks in Iraq last month.
The powerful weapons, known as explosively formed penetrators or EFPs, accounted for a third of combat deaths suffered by coalition forces, the New York Times reported Wednesday.
The bombs fire white hot slugs that can cut through the heavy armor on Humvees. Intelligence officials said EFPs are being used almost exclusively by Shiite militias. The U.S. has repeatedly claimed that it has evidence Iran's Islamic Revolutionary Guard is smuggling the weapons into the country — a claim Tehran has repeatedly denied.
Lt. Gen. Raymond T. Odierno, the No. 2 commander in Iraq, told the Times he believes Shiite extremists have stepped up attacks in anticipation of Gen. Petreus' upcoming progress report to Congress on the war.
"I think they want to influence the decision potentially coming up in September," he said.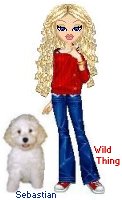 Wild Thing's comment........
Our media and leftie politicians are much more interested in putting American soliders and marines in jail than we are saving their lives from Iranian weapons.
Posted by Wild Thing at 12:55 AM | Comments (8)
---
Bush War Adviser Says Draft Worth a Look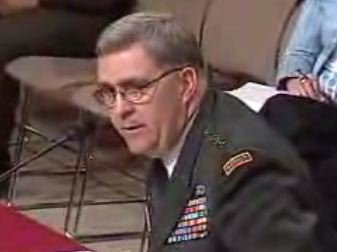 Bush War Adviser Says Draft Worth a Look
WASHINGTON (AP)
Breitbart.com
Frequent tours for U.S. forces in Iraq and Afghanistan have stressed the all-volunteer force and made it worth considering a return to a military draft, President Bush's new war adviser said Friday.
"I think it makes sense to certainly consider it," Army Lt. Gen. Douglas Lute said in an interview with National Public Radio's "All Things Considered."
"And I can tell you, this has always been an option on the table. But ultimately, this is a policy matter between meeting the demands for the nation's security by one means or another," Lute added in his first interview since he was confirmed by the Senate in June.
President Nixon abolished the draft in 1973. Restoring it, Lute said, would be a "major policy shift" and Bush has made it clear that he doesn't think it's necessary.
The repeated deployments affect not only the troops but their families, who can influence whether a service member decides to stay in the military, Lute said.
"There's both a personal dimension of this, where this kind of stress plays out across dinner tables and in living room conversations within these families," he said. "And ultimately, the health of the all- volunteer force is going to rest on those sorts of personal family decisions."
The military conducted a draft during the Civil War and both world wars and between 1948 and 1973. The Selective Service System, re- established in 1980, maintains a registry of 18-year-old men.
Rep. Charles Rangel, D-N.Y., has called for reinstating the draft as a way to end the Iraq war.
Bush picked Lute in mid-May as a deputy national security adviser with responsibility for ensuring efforts in Iraq and Afghanistan are coordinated with policymakers in Washington. Lute, an active-duty general, was chosen after several retired generals turned down the job.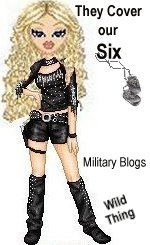 Wild Thing's comment........
No a draft is a bad idea. And Gen. Lute shouldn't have suggested that it was even being considered. The MSM vultures and the Dems will go after this like fresh meat.
And Hillary does become President, oh I hate to even type that, but if she was President and we had the draft. Can you imagine a draft.
Posted by Wild Thing at 12:47 AM | Comments (16)
---
Let's Visit Our Awesome Military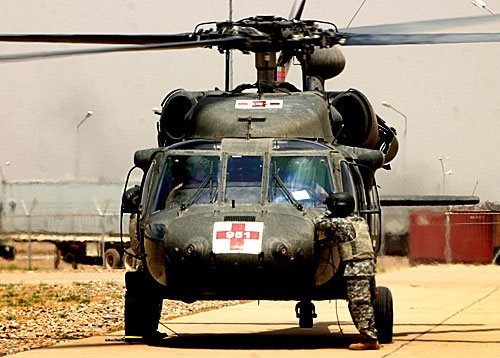 A flight medic assigned to the 45th Medical Company (Air Ambulance) stands by as a UH-60A Black Hawk shuts down on the flight line in Balad, Iraq, Aug. 6, 2007. The flight medic will standby until the aircraft is entirely shut down to ensure that the area around the Blackhawk is clear, and that the main and tail rotor are slowing down properly. U.S. Marine Corps photo by Sgt. Maryalice Leone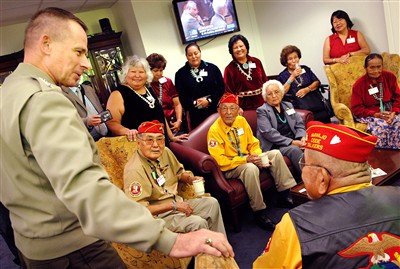 Marine Gen. Peter Pace, chairman of the Joint Chiefs of Staff, meets with five
Navajo Code Talkers who served as U.S. Marines in World Warll
, at the Pentagon, Aug. 10, 2007. Defense Dept. photo by Air Force Staff Sgt. D. Myles Cullen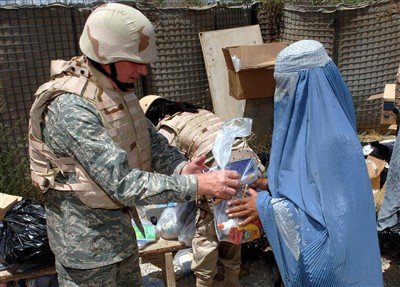 Chaplain (Maj. Gen.) Charles Baldwin, Air Force chief of chaplains, helps distribute humanitarian aid packages to women and children, Aug. 7, 2007, at Bagram Air Base, Afghanistan. U.S. Air Force photo by Staff Sgt. Craig Seals

U.S. Army Spc. Bryan J. Lowney, a crew chief assigned to the 45th Medical Company (Air Ambulance) sits atop a UH-60A Black Hawk as he checks the main rotor blades while stopped at Al Taqqadum, Iraq, Aug 6, 2007. These checks are done to ensure that the UH-60A Black Hawks have not sustained any damages and that they are ready at any moment to take off. U.S. Marine Corps photo by Sgt. Maryalice Leone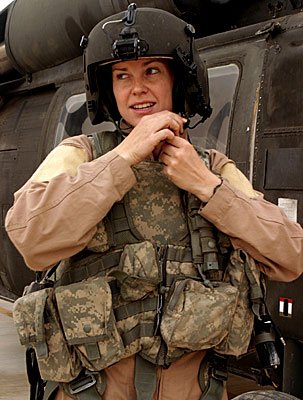 U.S. Army Spc. Megan M. McKinzie, a crew chief assigned to the 45th Medical Company (Air Ambulance) straps her helmet in preparation for a run up aboard Al Asad Air Base, Iraq, Aug. 6, 2007. U.S. Marine Corps photo by Sgt. Maryalice Leone
Posted by Wild Thing at 12:45 AM | Comments (2)
---
7440th Joint Task Force "Proven Force" during the 1st Gulf War
A music video put together by the pilots of the 7440th Joint Task Force "Proven Force" during the 1st Gulf War.

Wild Thing's comment.......
A Vet sent this to me and I thought it was good and wanted to share it with you.
Posted by Wild Thing at 12:44 AM | Comments (2)
---
Aarron Tippin in Mosul Iraq "Where the Stars and Stripes"
Posted by Wild Thing at 12:40 AM | Comments (6)
---
August 10, 2007
Turbin Durbin Says Surge Is Success But Politically Not
Senators Durbin and Casey are in Iraq, and were interviewed this morning by CNN's John Roberts (video below). Senator Durbin made the first attempt to recognize the success of the surge and dismiss it in one breath:

SEN. DICK DURBIN: There were two important parts of this story, the military type as Senator Casey said the men and women were doing their best and making real progress. We found that today as we went to a forward base. The fifth year of the war, it's the first time we're putting troops on the ground to intercept al Qaeda. There's another side to this story the Brookings institution shouldn't miss. As we are seeing military progress, any political scene is discouraging. We are seeing the al Maliki government once branded the government of unity coming apart. We are seeing Sunnis and others leaving and not becoming the stability of this country.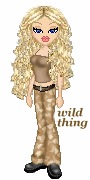 Wild Thing's comment........
Durbin is part of the enemy within, his past cannot be erased by going to Iraq then being on CNN, and trying to make a half assed statement like he does on this video.
Heck yes the surge is working and all of us konw it. We also know the progaganda of the left to say it is not working over and over.
Posing to take credit for surge's success.
Faced with the undeniable fact of the Anbar awakening (well, almost undeniable), the Democrats have subtly shifted from Reid's and Pelosi's and Edwards's line that the surge has failed to the more nuanced (and more accurate) line that the political process has failed.
OK, so he's saying that the military solution is working and the political solution doesn't? Isn't this exactly 180 degrees out of synch with what they've been saying all along?
It must be hard to be a Democrat! LMAO What a jerk Durbin is.
Posted by Wild Thing at 12:55 AM | Comments (10)
---
People of the Left ~ Or The Pods Speak


Not Anti-American, We Just Hate America - Watch more free videos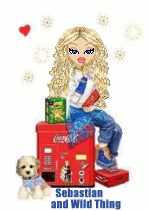 Wild Thing's comment........
OMG this is hilarious. People like this actually exist. It is like they are born from those pods from theold movie ( that was the best one) "Invasion of the body snatchers.". So for a good laugh it is very funny to watch. Pathetic but funny.
Gosh I hope these people do not vote. hahaha
Posted by Wild Thing at 12:47 AM | Comments (2)
---
The Wolf Offers To Help With The Chicken Coop
Getting to know you, getting to know all about you ... getting to like you ... hoping ....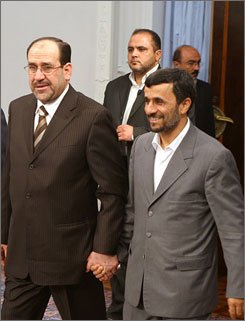 Iranian President Mahmoud Ahmadinejad, right, walks hand in hand with visiting Iraqi Prime Minister Nouri al-Maliki during their meeting in Tehran, Wednesday. Maliki met Iranian leaders for talks aimed at winning Tehran's unequivocal support for restoring security to his war-torn country.

Iran promises security help for Iraq
TEHRAN, Iran - Iranian officials told Iraqi Prime Minister Nouri al-Maliki on Thursday that only a U.S. pullout would bring peace to his nation and claimed the Tehran government was doing its best to help stabilize neighboring Iraq.
Al-Maliki said decisions about an American pullout were between Baghdad and Washington. This issue "belongs to the Iraqis only and it is related to the readiness of the Iraqi armed forces and their ability to take over security responsibilities," he told The Associated Press during the visit.
Al-Maliki has long played a delicate balancing act in the bitter rivalry between his two allies, putting off Iranian calls for an American pullout while balking at U.S. pressure to take a tougher line against Tehran.
President Bush said he hoped al-Maliki's message to Tehran would be the same as the U.S. message — that Iran should halt the export of sophisticated explosive devices used to attack U.S. troops in Iraq or "there will be consequences."
Al-Maliki did not say whether he pressed Iran on the U.S. accusations, and the first two days of his three-day trip aimed at enlisting Iranian help in pacifying Iraq appeared to bring no concessions from America's greatest rival in the region.
Instead, Iranian officials used the spotlight to decry American involvement in Iraq, and promote their increasingly close ties with al-Maliki's government.
Meeting with al-Maliki, a fellow Shiite, in the sect's holy city of Mashhad, Iran's supreme leader Ayatollah Ali Khamenei said that "occupation forces are responsible for the problems in all aspects of life" in Iraq. A staunch opponent of the U.S., Khamenei predicted that the "U.S. policy toward Iraq will definitely fail."
Al-Maliki also had a warm meeting Wednesday evening with Iranian President Mahmoud Ahmadinejad, walking hand-in-hand with him into an ornate meeting room.
Iranian support boosts al-Maliki amid Iraq's political turmoil — particularly rumors of maneuvers among his fellow Shiite politicians to remove him. But the close ties with Tehran could further disillusion Sunni Arabs, who in the past weeks have pulled out or boycotted his government, damaging attempts at reconciliation among Iraq's sects.
Khamenei said Iranian officials want Iraq's government "to be for all Iraqi sects: Kurds, Sunni and Shiite."
Iraqi Foreign Minister Hoshyar Zebari said Ahmadinejad had expressed support for continuing talks between Iranian and American officials in Baghdad about stabilizing Iraq.
"We understood from the (Iranian) president that there is a real desire to continue this dialogue and especially on the borders issue," Zebari said, referring to cross-border movement of militants.
But Iranian officials continued to make clear in the talks that U.S. forces should go, Iranian Foreign Minister Manouchehr Mottaki said.
"The United States won't get out of the complex situation it has created for itself in Iraq unless it corrects its policies," Mottaki said, according to IRNA, Iran's official news agency. He said that when Iraqi forces run security instead of the Americans, "one can be hopeful that effective steps will be taken and that one can be hopeful of talks in the future."
Iraqi and Iranian officials also sought to increase the already surging economic ties between the two oil-rich countries.
Under some of the deals being worked on, Iran would build a power station in the Shiite Sadr City enclave and supply Iraq directly with electricity. Iran would also provide 400,000 tons of kerosene and liquid gas this year.
Sadr City has been the scene of fierce fighting between the U.S. and Shiite militants, most recently on Wednesday when U.S. aircraft and soldiers attacked Shiite militia bomb makers accused of links to Iran. The U.S. military said 32 suspected militants were killed and 12 were captured.
Iraq has only partially backed the U.S. claims that Tehran is behind attacks on U.S. troops, saying it has not ruled out an Iranian role. Iran has denied the charges, most recently on Thursday in Damascus, Syria, at a gathering of officials from Iraq and its neighbors as well as the United States and other countries.
There was little word on the pledges al-Maliki obtained during his Iraq trip, but according to an Iraqi official traveling with him, Iran promised to help convince its ally Syria to take a more "positive role" in keeping Iraq's security. The official spoke on condition of anonymity as he was not authorized to talk to media.
Iraq and the U.S. have accused Syria of allowing Sunni insurgents to cross its border into Iraq.

Wild Thing's comment........
Maliki is a short timer. He is furious with General Petraeus, according to past reports of his tantrums about General Petraeus. meanwhile the General just ignores his fatazz and keeps on kicking ass.
Posted by Wild Thing at 12:45 AM | Comments (8)
---
Suspects In Girl's Murder Admit They Entered the U.S. Illegally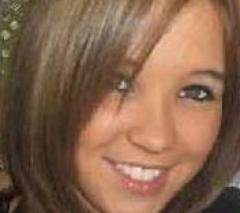 Suspects in girl's murder admit they entered the U.S. illegally
Dallas Morning News and AP ...for complete article
Two suspects charged with aggravated murder in the killing of a Texas teen admitted they came to the United States illegally.
Police said 15-year-old Dani Countryman was trying to fight off Alejandro Rivera Gamboa and his cousin, 23-year-old cousin Gilberto Javier Rivera Gamboa when they strangled her at a Milwaukie apartment in late July.
Alejandro was taken into custody last Saturday on an outstanding warrant for an unrelated probation violation involving drunk driving. The murder charges were later added.
Gilberto Javier Rivera Gamboa was arrested Monday on aggravated murder charges at the Balboa apartment complex where he lives just a few doors from where Countryman was discovered.
The two also faced an immigration hearing after the murder investigation was complete. According to immigration officials, both of the suspects admitted to entering the country illegally six months ago.
"She was only 5 foot and 95 pounds," said 20-year-old Ashley Countryman, the half-sister who found Dani's body the morning after a going-away party. "I don't think they were expecting such a fight out of her."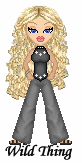 Wild Thing's comment........
They should take all the stories like this and there are many and put them on the desk of Kennedy, Graham, Bush and all that tired so hard to get the amnesty bill passed.

Posted by Wild Thing at 12:44 AM | Comments (18)
---
August 09, 2007
Charges Against Cpl. Sharrat Dropped in Haditha Case
Congratulations!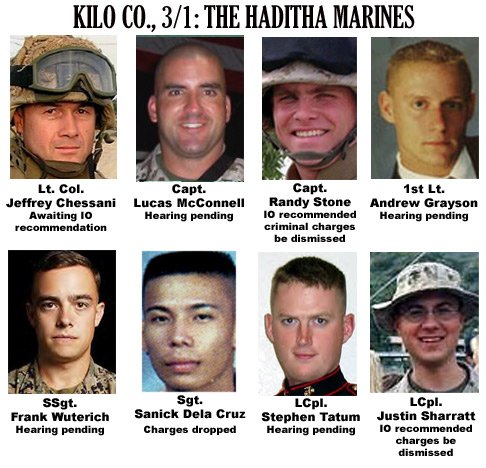 Marine's Charges Dropped in Iraq Deaths
LOS ANGELES (AP) - A general dropped all charges Thursday against a Marine who had been accused of killing three Iraqi brothers in response to a roadside bomb attack in Haditha in 2005.
"The evidence does not support a referral to a court-martial," Lt. Gen. James Mattis wrote in his written decision.
Lance Cpl. Justin L. Sharratt, 22, had been charged with the murder in the deaths of three of those killed after the bomb attack Nov. 19, 2005.
The decision to drop the charges followed an earlier recommendation from a hearing officer who listened to evidence in the case. Under military law, a commanding general has total jurisdiction over a case.
In his recommendation, Lt. Col. Paul Ware said murder charges brought against Sharratt were based on unreliable witness accounts, poor forensic evidence and questionable legal theories.
"The government version is unsupported by independent evidence," Ware wrote in an 18-page report. "To believe the government version of facts is to disregard clear and convincing evidence to the contrary."
And more here................ (AP) Charges Against Cpl. Sharrat Dropped in Haditha Case The Marine Corps has dropped all charges against a captain accused of failing to investigate the deaths of 24 civilians and another Marine accused in some of the killings, the Corps announced Thursday.
Capt. Randy W. Stone, 35, a battalion lawyer from Dunkirk, Md., was one of four officers charged with failing to adequately probe the killings.
"It is clear to me that any error of omission or commission by Capt. Stone does not warrant action under the Uniform Code of Military Justice," Lt. Gen. James Mattis wrote.
The Corps also announced that charges had been dismissed against Lance Cpl. Justin Sharratt, who was accused of murdering three brothers in the assault that followed a deadly roadside bombing of U.S. troops.
The decision to drop the charges against Sharratt followed an earlier recommendation from Lt. Col. Paul Ware, a hearing officer.
"The government version is unsupported by independent evidence," Ware wrote. "To believe the government version of facts is to disregard clear and convincing evidence to the contrary."
Prosecutors alleged Sharratt and other members of his battalion engaged in a revenge-motivated assault on Iraqi civilians after a roadside bomb killed a fellow Marine. Sharratt contended the Iraqi men he confronted were insurgents and at least one was holding an AK-47 rifle when he fired at them.
Ware said prosecution of Sharratt could set a "dangerous precedent that ... may encourage others to bear false witness against Marines as a tactic to erode public support of the Marine Corps and its mission in Iraq."
"Even more dangerous is the potential that a Marine may hesitate at the critical moment when facing the enemy," Ware said.
Besides Sharratt, two other enlisted men were charged with murder. Four officers, including Stone, were accused of failing to investigate the deaths.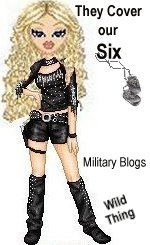 Wild Thing's comment........
A great big WOO-HOO! Congratulations Justin and the entire Sharratt family. Myheart is singing! Now to exonerate the rest and sack Murtha!
A defamation lawsuit was filed against Murtha on behalf of SSgt Wuterich. The Department of Justice is shielding Murtha with the claim that he was doing his duty as a congressman." How about the Department of Defense shielding these Marines "with the claim that (they)he was doing his duty" as Marines!!!!!!Thank God, these Marines had their charges dismissed, now we pray that the rest will meet the same thing of CHARGES DISMISSED!!!!
Paging John Murtha, paging John Murtha....
Rep. Murtha, we are still waiting for your profuse apologies, which can never be sufficient for the slanders that poured forth from your vile mouth.
Rep. Murtha, we are waiting for you to resign in shame and disgrace. We know that Demagogues are shameless and indecent, but maybe now you can begin to express your shame and regrets for your dishonest and appalling misconduct.
Posted by Wild Thing at 02:27 PM | Comments (13)
---
Gore Refuses To Debate Challengers ~ LOL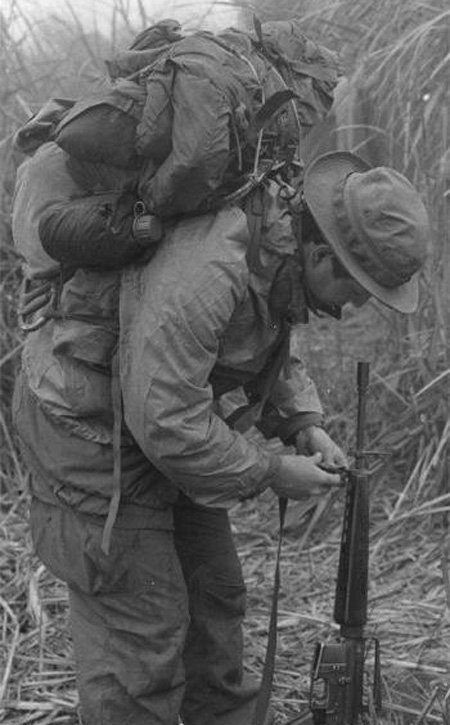 Hmmmm I don't see any bullets down there. Pehaps if I depress this trigger shaped object???
.
Gore Refuses to Debate Global Warming Theory
newsmax
Best-selling author Dennis Avery is the next prominent figure to challenge the facts Al Gore is promoting in his global warming crusade. Mr. Avery is co-author of "Unstoppable Global Warming Every 1,500 Years." Both Al Gore and Dennis Avery have New York Times best-selling books on global warming, but with opposite conclusions.
The list of Al Gore detractors continues to grow as his extreme rhetoric and conclusions get dissected by scientists, economists, and researchers.
Avery joins Lord Christopher Monckton (former Prime Minister Margaret Thatcher advisor), Bjorn Lomborg (Danish economist), author Michael Crichton, Prof. S. Fred Singer (former director of the U.S. National Weather Service), Tim Ball, Ph.D. (historical climatologist), Prof. Ian Clark (University of Ottawa), and Prof. Richard Lindzen (MIT) among others.
Gore has refused all debate challengers to date.
Joseph Bast, president of The Heartland Institute, noted, "Maybe it's because climate alarmists tend to lose when they debate climate realists. Or because most scientists do not support climate alarmism." The Heartland Institute has run more than $500,000 of ads in the Wall Street Journal, New York Times, and Washington Times promoting a debate.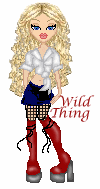 Wild Thing's comment........
Anyone with a legitimate cause and theory should not be afraid of debate. Facts are Facts, and Scientific Facts should be analyzed and debated openly. His alarmist tactics are only scaring people and causing our government to enact extra taxation legislation against anybody without enough 'carbon credits' associated with there enterprise. Good work Al! Glad you are not president!!
Posted by Wild Thing at 12:55 AM | Comments (15)
---
One Billion Muslims To Turn Into Suicide Bombers If Mecca Attacked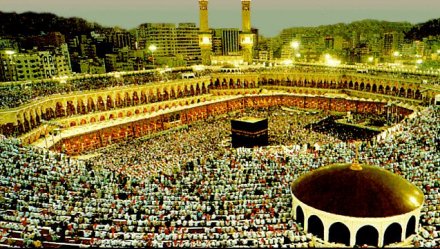 One billion Muslims to turn into suicide bombers if Makkah, Madina are attacked: NA
The treasury and opposition members in National Assembly (NA) Wednesday have made it clear on US that one billion Muslims will turn into suicide bombers if the holiest places of Makkah and Madina are attacked and warned Vetican City will not remain secure if any such threat is materialized.
They said this unanimously while participating in debate on foreign policy. Opposition legislator Ghulam Murtaza Satti said US was pursuing double standards. Those talking of launching any military offensive against Makkah and Medina are accursed. This will not happen nor will we allow it to happen.
Treasury member Rozina Tufail said Benazir Bhutto was striking deal with government and was seeking guarantee from US. If US presidential candidates are giving offensive statements then our candidates can also say that Vetican be attacked during the election campaign in the upcoming elections ", she added.
JUI-S legislator Hamid ul Haqqani said Muslim Ummah was facing the situation the sketch of which was presented by the last prophet Hazrat Muhammad (PBUH) 1400 years back.
Treasury member Ejaz Chaudhry said US was not friend of any one...
" We will teach the lesson to US if it dares to come forward to attack upon us. Americans are coward nation and they can do nothing. Army should not target their brethren. US aid is like killer disease AIDS We curse it. The whole nation does not want US aid. Those who are targeting humanity and justice are terrorists. Those who are engaged in freedom war are freedom fighters. US ship is close to sink. It is hurling threats like a coward.
He demanded president and prime minister should stop holding any talk with junior US officials like Richard Boucher. "If US dared to hatch unholy conspiracy to attack Makkah and Medina then one billion Muslims will become suicide bombers and I will also be among them", he added.
Opposition member Sher M Baloch called for convening joint session of parliament for holding debate on foreign policy.
Haji Khuda Bakhsh Nizamani of PML-F said Western countries and US were out to weaken Muslims.
Fazal Subhan of MMA said it has become problem for us to safeguard nuclear device we have made for our protection. Army be immediately withdrawn from tribal areas, he demanded
Treasury member Faiz Timman alleged US was making mockery of Pakistan since the last 60 years.
MMA legislator Qari Gul Rehman demanded of the government to review its relations with US.
Minister of state for finance Omar Ayub Khan warned those involved in attacking army should abandon their activities other wise they would have to face dire consequences. " We will have to address the root cause of terrorism. These causes are Kashmir and Palestine issues.
He asked NWFP government to resign if it could not control deteriorating law and order situation in the province.
Dr Farida Ahmad alleged government was adhering to Indian agenda and had put the Kashmir issue on backburner. Iran and Afghanistan are not happy with us due to our ill-conceived policies.
MQM parliamentary leader Farooq Sattar called for bringing feudalism to end immediately. We have to eliminate religious fanaticism and address the root causes of terrorism, he stressed.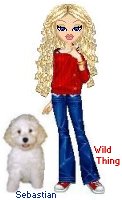 Wild Thing's comment........
Pretty stupid! A deterent to our deterent ? Maybe we should issue a deterent > their deterent > our original deterent. And then they could...well, you know.
If Mecca (Makaka) and Medina are attacked by the US, first, NO ONE from there is going to be left to be a suicide bomber.
Posted by Wild Thing at 12:50 AM | Comments (24)
---
Canada Joins Rush to Claim the Artic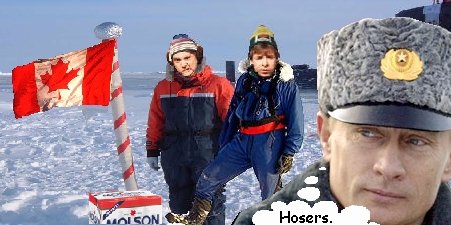 Canada joins rush to claim the Arctic
financial times.com
Canada raised the stakes in the battle to claim ownership of the Arctic by sending Stephen Harper, prime minister, on a three-day trek to the region, just days after the Russians planted a flag on the seabed at the North Pole.
The US, Norway and Denmark are also competing alongside Russia and Canada to secure rights to the natural resources of the Arctic.
The Northwest Passage, which is the main focus of the dispute, has become a sought-after territory thanks to global warming, which has begun to melt the ice in these waters, exposing a potentially vast haul of natural resources.
Studies have estimated that the Arctic has as much as 25 per cent of the world's undiscovered oil and gas.
The melting ice could also open up a route through the Arctic archipelago that could shave off as much as 6,500km on a journey between North American and Asia, instead of using the Panama Canal.
"Our government has an aggressive Arctic agenda," Dimitri Soudas, Mr Harper's spokesman, said on Wednesday.
"The Russians sent a submarine to drop a small flag at the bottom of the ocean. We're sending our prime minister to reassert Canadian sovereignty," said a senior government official, according to Canadian press.
Since the Russian expedition was discovered last month, Mr Harper has faced increasing pressure to fight back.
"Canada has a choice when it comes to defending our sovereignty over the Arctic," said Mr Harper as he announced plans last month to spend about C$3.1bn (€2.14bn) on the construction of up to eight patrol vessels capable of breaking through much of the Arctic ice. "We either use it or lose it. And make no mistake – this government intends to use it."
Mr Harper is also expected to name the site for a long-promised deepwater port in the region as well as asserting Canada's claim over Hans Island, at the entrance to the Northwest Passage.
According to some estimates, the Arctic contains billions of tonnes of gas and oil deposits, which could become more accessible as the ice cap that cover them begins to melt. This is happening just as their exploitation becomes more economically viable because of high hydrocarbon prices.
Russia is seeking to claim more than the 200 nautical miles north of its territory that it is allotted by the UN treaty on the law of the sea, claiming thousands of square miles it says are connected to its continental shelf.
Both Canada and Denmark have dismissed Russia's claims, arguing that its geological claims have no political significance.
The US's position is complicated as it has not ratified the UN treaty, which means it cannot directly object to Russia's claim. Rather than focusing on hydrocarbons rights in disputed waters, the Bush administration has focused on developing the Arctic National Wildlife Refuge as an energy source.

Wild Thing's comment........
When I read this the first thing I thought of was the old movie, " North to Alaska", with John Wayne and Stewart Granger and Fabian. It was a great movie and this rush to the Artic made me think of it. hahaha
So here is a litlte something for you all.
Posted by Wild Thing at 12:47 AM | Comments (8)
---
She Who Loathes The Military Commander-In-Chief? ~ No Way!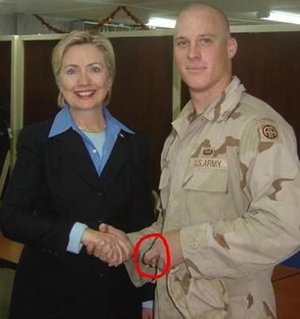 Bill Clinton says Hillary gaining military support
herald tribune
Former President Bill Clinton says his wife has strong support among military voters and that the Democratic presidential candidate is up to the task of rebuilding the nation's military after years of war in Iraq and Afghanistan.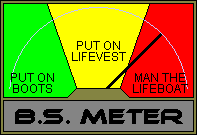 "I think she will do better than you think (with military voters) because she has an enormous amount of allies around the country in the military," Clinton told The Associated Press on Monday night following a private, $2,300-a-plate fundraiser for Hillary Rodham Clinton in the Florida Panhandle.
Sen. Clinton, D-N.Y., did not attend the event.
Speaking after a fundraiser in this heavily Republican and heavily military Panhandle county, Clinton said military voters should be especially concerned about how the next president goes about rebuilding a depleted military.
And Clinton said his wife is the best candidate for that job.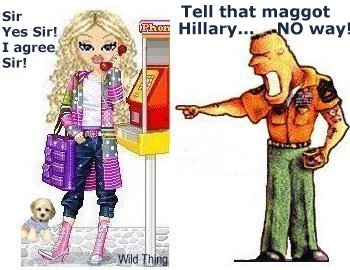 BBWWAAAAAAAAAAA HAAAAAAAAAAA HAAAAAAAA!!!
"goes about rebuilding a depleted military"
You've got to be kidding me???? He had the nerve to say such a thing after what he did to our military???? What a pig. The Clinton's would not allow uniformed Pentagon staff to enter the White House and Chelsea used to tell the Marine Guards that her parents loathed them.
Bill is the one who dismantled the military, eliminating 40% of the standing armed services, to balance the budget.
Once again we see Bill Clinton just making crap up.
Of all the VA hospitals I have been to, all the military bases I got to visit, the Veterans that I know now and those I have kept in touch with over the years and our troops today........... there is no way I believe what Bill Commie Clinton is saying. But unfortunately saying it enough well it does make it so - in the minds of uneducated voters, and we've got tons of 'em. Truth is irrelevant - hammer a point home often enough and it will be accepted as a truth whether or not it actually is. (See Global Warming)
OH but there is the Red Army of China, the North Korean Army, and the Islamic Intifida Force all support hillary's candidacy wholeheartedly.
From one of the troops..............
"The Hildabeest came to Baghdad while I was there. She came to the Presidential Palace, now the US embassy, to have lunch with the troops, though none of them would sit with here and if she sat at their table, they finished their meal and promptly left. I was standing at the salad bar when she kind of pushed her way to the front of the line. A SPC (E-4) made the comment "just who in the hell does she think she is?" A Secret Service agent promptly chided him and told him "that's a US Senator you're talking about" to which he replied "So? LGEN Sanchez and Amb. Bremer run this place and they get at the end of the line like everyone else. What makes her so damn special?" Upon hearing this, Clinton got this rather sheepish look on her face but was undeterred. Being an E-7 I can not get away with what a basically bulletproof E-4 can. I did congratulate him later on though for saying what I was thinking but could not say."
Posted by Wild Thing at 12:44 AM | Comments (12)
---
Purple Heart Rendering on Lawn for Purple Heart 75th Anniversary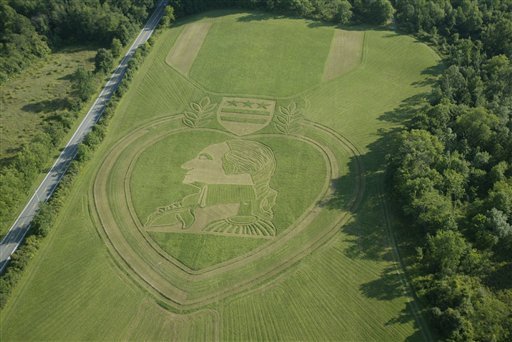 A Purple Heart medal is shown mowed into a lawn in Thomas Bull Memorial Park on Sunday, Aug. 5, 2007, in Hamptonburgh, N.Y. The replica medal, created by Roger Baker, occupies an area of 850,000 square feet and measures more than 1,000 feet long.
HAMPTONBURGH, N.Y. (AP) - An artist has mowed an 850,000-square-foot rendering of a Purple Heart medal into a park field to honor the 75th anniversary of the medal that commends service members killed or wounded in action.
The rendering, to be unveiled Sunday in Thomas Bull Memorial Park in this city 55 miles northwest of New York City, was done by field artist and painter Roger Baker, whose past works include the Statue of Liberty and Elvis Presley.
According to Baker, the project followed a chance meeting with Bill Bacon, membership director of the Military Order of the Purple Heart. After meeting with officials from The National Purple Heart Hall of Honor and Orange County parks, the plan was on.
The New Windsor Cantonment, in what is now Orange County, was the final encampment of the Revolutionary Army. To honor the service of select troops, Gen. George Washington presented a small purple cloth Badge of Merit _ the precursor to the Purple Heart medal.
In 1932, the Purple Heart was awarded to 150 veterans of World War I. The National Purple Heart Hall of Honor opened in New Windsor in 2006.
Baker's design was based on a photograph of the medal awarded to Art Livesey, a Middletown, N.Y., Marine Corps veteran who was wounded at Iwo Jima.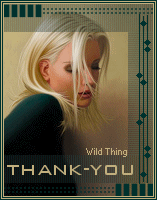 Wild Thing's comment........
I think it is great when people do things to draw attention to the sacrifices our Veterans and troops today have made for all of us. We owe them more then we can ever repay and with all my heart I want them to know how all of us feel about them. How much they do and have done is appreciated. So I think this is neat and wonderful this rendering and I am so glad they did this.
When I was growing up my Father took us on a vacation every summer. Many of my favorite vacations were the ones he took us to the historical places in our country where I learned why this counrtry is special and the greatness of the USA because of our military and our Veterans. Visiting Arlington and other places, that touch our lives every day in what they mean to all of us.
Posted by Wild Thing at 12:40 AM | Comments (6)
---
August 08, 2007
Ron Paul vs Duncan Hunter on IRAQ - MUST SEE !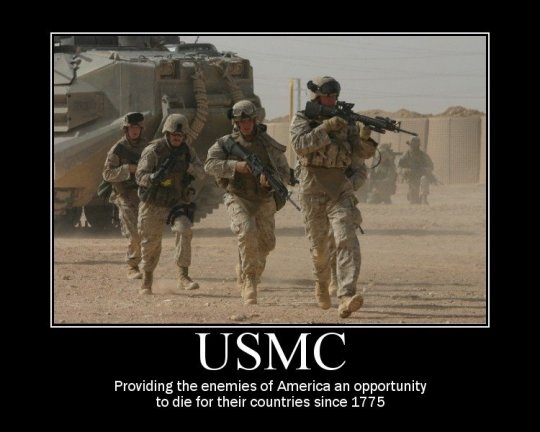 .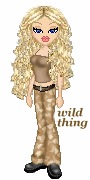 Wild Thing's comment........
I love it when I see someone stand up to the lies and cowards like Ron Paul. God bless you Duncan Hunter!
Posted by Wild Thing at 12:55 AM | Comments (33)
---
OMG Look At This and Watch Murtha Lose It! LOL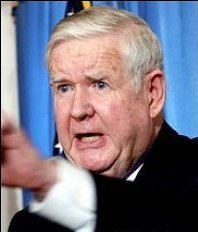 From the desk of Congressman John Campbell ( Republican) of California
Townhall.com
Early in the morning on Sunday, as we were finishing up amendments on the Defense Appropriations bill, I debated an earmark challenge with the Chairman of the Defense Subcommittee on Appropriations, Congressman John Murtha (D-PA). The earmark allocated $2 million to Sherwin-Williams Paint Company to develop what they described as a "paint shield to protect against microbial attacks." As the sponsor of the amendment, Congresswoman Stephanie Tubbs-Jones (D-OH) did not come down to defend her earmark. The defense was left to Congressman Murtha.
keep in mind all I wanted to know was:
1) Is this project requested by the Department of Defense? The correct answer is NO.
2) Is this a project that was competitively bid among other potential suppliers? The correct answer again is NO.
3) Will the taxpayer own the rights to any successful product developed? Again, the correct answer, according to Sherwin-Williams' own brochure for this project is NO.
For those of us in Congress fighting to reform our earmark process, this video is a good example of where we need to start.

HERE is the Video >>>> Just CLICK Here......

Wild Thing's comment........
Congressman John Campbell scrutinizes and 'pushes' Murtha for 'appropriate' answers. murtha answers to nobody. Just ask him. Watch the Video it is amazing. LOL
Posted by Wild Thing at 12:47 AM | Comments (12)
---
In Country ~ Hey Lefies Surge Is Working
Airmen Play Key Role In Developing Iraqi Police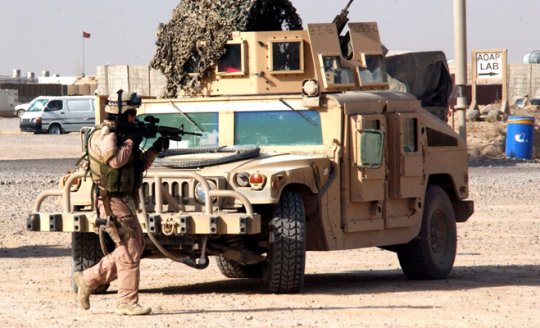 Photo - Staff Sgt. Aaron Downing secures the area around a Humvee during "battle drills" performed before each mission at Contingency Operating Base Speicher, Iraq. Sergeant Downing performs duties on a Police Transition Team here, and the drills are designed to simulate any possible situation the team may encounter while conducting missions outside the wire. The PTT's goal is to help the Iraqis establish a functioning, independent police force. Sergeant Downing is assigned to the 732nd Expeditionary Security Forces Squadron Det 1. Photo Master Sgt. Steve Horton.


3 Aug 07
by Master Sgt. Steve Horton
332nd Air Expeditionary Wing Public Affairs
CONTINGENCY OPERATING BASE SPEICHER, Iraq (AFPN)
Airmen roll out of the gates from here in armored Humvees and drive dangerous roads into Tikrit and the surrounding areas five days a week to do their part in helping Iraq transition to a peaceful democracy.
For the Airmen assigned to the 732nd Expeditionary Security Forces Squadron Det. 6, arming up and putting on more than 50 pounds of body armor and equipment in 115-degree heat is part of their role as members of Iraqi Police Transition Teams.
As coalition forces and Iraqis fight the insurgency, Iraqi police stations are established in neighborhoods with police transition teams to help get the process started.
The 45-person detachment operates at the provincial and district levels of the Iraq police, while Army PTTs operate at the station level in the Salah ad Din province, an area that covers approximately 25,000 square kilometers and has more than one million citizens.
The mission of each PTT is to coach, mentor and assess the Iraqi police, said Maj. Erik Bruce, the Det. 6 commander. The provincial police level is roughly the equivalent of a state, the district level roughly a county, and the station level deals with each individual Iraqi police station, he said.
"The goal of each team is to help the Iraqis establish a functioning independent police force," Major Bruce said. "This is not something the Air Force has done before, but overall, we're having a positive impact on the (Iraqi police) and the security environment in Iraq as a whole."
The major works with his counterpart at the provincial police headquarters, a former two-star Iraqi general, now the provincial director of police, to help plan security operations, create policies regarding logistics, finance, communications, budget and personnel management for the province.
"He's effective as a leader. His Iraqi army experience gives him good operational background in command and control of forces and conduct of operations targeting insurgents and terrorists," Major Bruce said. "He knows how to hold people accountable. He knows how to lead people into action and how to run a staff, so I'm fortunate in that regard."
When some of the responsibilities of the teams include overseeing the accountability and distribution of 10,000 weapons and 1.4 million rounds of ammunition, as well as the monthly expenditures of the $61 million 2007 budget, it's important for the PTT members to establish an effective working relationship with Iraqi police leaders they deal with.
"The day-to-day interaction is the easy part," said Capt. Greg Bodenstein, the 732nd ESFS Det. 6, chief of the Tikrit District PTT. "It's just using people skills to figure out what motivates these people. It's good to see the development in thinking and how we've influenced them." , echoed the captain's comments.
"If you go into these situations fired-up and motivated, the Iraqis take that spark and make it a fire," said Master Sgt. Killjan Anderson, the 732nd ESFS Det. 6, assistant team chief for the provincial PTT. "I get excited about it.
"You're able to see the results of what you're doing when you spark something that helps them get going," Sergeant Anderson said. "You see the results right away. The rate of change is very fast and very rewarding. You can see how you make things better for people."
Through the almost daily engagements with the Iraqi police leadership, the transition teams have to constantly reassess their priorities based on many different factors.
"You take away a lot of respect for the Iraqis trying to make a difference," he said. "It takes incredible courage from these people to work at making things better despite the odds against them."
It's because of that courage that the Airmen of the 732nd ESFS Det. 6 will show their courage and continue to traverse the dangerous roads of Iraq to do their part in helping the Iraqi police grow into a functioning independent police force.

Tanker Truck Loaded with Explosives
AL-AZAEM, Iraq - Soldiers from the 3rd Iraqi Army Division stopped a tanker truck loaded with 5,000 pounds of explosives Aug. 6 following a shoot-out with unknown enemy forces in the Sinjar area near the Syrian border.
The 3IA Soldiers were conducting a cordon and search of the village of Al-Azaem when they were engaged by 12 enemy forces with small arms fire. The IA returned fire killing three and capturing the remaining nine.
In addition to the vehicle-borne improvised explosive device, they also discovered a PKC machine gun with over 900 rounds and over 1,000 rounds of AK-47 and 9mm ammunition.
"This is a significant interdiction by the 3rd Iraqi Army Division," said Lt. Col. Michael Boden, deputy commanding officer, 4th Brigade Combat Team, 1st Cavalry Division. "The importance of stopping this VBIED, especially due to the size of it and amount of explosives contained within, before the terrorists had a chance to employ it against the citizens of Iraq, undoubtedly saved many lives."
The VBIED was reduced in place and the weapons and ammunition were consolidated by the IA forces. No IA forces were injured during the operation.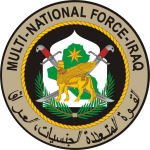 BAGHDAD, Iraq - Elements of the 8th Iraqi Army Division, with U.S. Special Forces as advisors, detained a suspected insurgent recruiter and organizer for the rogue Jaysh al-Madhi militia operating in An Najaf during an intelligence driven operation in southern Iraq Aug. 4.
The alleged rogue JAM insurgent is suspected of using local charities as a front to screen and recruit individuals by offering them $500 to emplace IEDs.
He is also suspected of facilitating cross-border training, garnering financial support, and transporting equipment and weapons (to include Explosively-formed penetrators and improvised explosive devices) with Persian militant groups to be used against Iraqi and Coalition Forces. EFPs and IEDs are responsible for many Coalition Force deaths in the area.
He is suspected of supplying the IED that killed two Coalition Soldiers in Karbala and is linked to other deadly attacks in Diwaniyah, An Najaf and Karbala.
In a separate operation Aug. 5, Iraqi Special Operations Forces, with U.S. Special Forces acting as advisors, detained a suspected al-Qaeda emir in Radwaniyah.
The alleged Sunni extremist commander is believed responsible for conducting attacks against Coalition Forces and Iraqi Security Forces southwest of Baghdad. Another suspected extremist was also detained. Both individuals are currently being held for questioning and further investigation.
No U.S. or Iraqi Forces were harmed in either operation.

Posted by Wild Thing at 12:45 AM | Comments (4)
---
Iraqi Citizen Leads U.S. Soldiers To Cache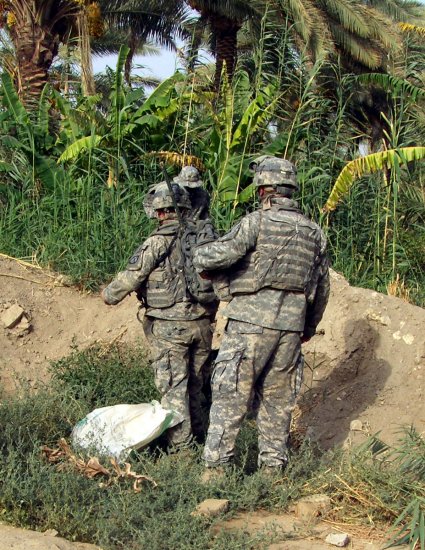 Soldiers of 4th Battalion, 31st Infantry Regiment, 2nd Brigade Combat Team, 10th Mountain Division (Light Infantry) out of Fort Drum, N.Y., uncover a weapons cache that buried in the ground along Route Malibu near Rushdi Mullah, Iraq, Aug. 4. A concerned Iraqi citizen led the Soldiers to the cache. U.S. Army photo.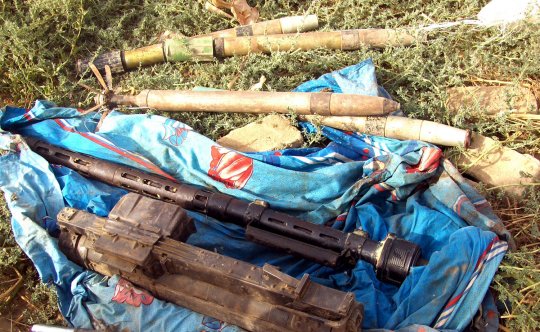 Pictured are weapons that were found in a cache along Route Malibu near Rushdi Mullah, Iraq, Aug. 4 which consisted of a ZSU-1 anti-aircraft weapon, 200 12.7mm heavy machine gun rounds and four 57mm rockets. A concerned Iraqi citizen led U.S. Soldiers to the cache. U.S. Army photo.

Concerned citizen leads U.S. Soldiers to cache
RUSHDI MULLAH

A concerned Iraqi citizen led Coalition troops to a weapons and ammunition cache along Route Malibu, near Rushdi Mullah.

Soldiers of 4th Battalion, 31st Infantry Regiment, 2nd Brigade Combat Team, 10th Mountain Division (Light Infantry) out of Fort Drum N.Y., followed the man to the cache site, where they uncovered weapons buried in the ground.

The cache consisted of a ZSU-1 anti-aircraft weapon, 200 12.7mm heavy machine gun rounds and four 57mm rockets.

An explosive ordnance disposal team destroyed the contents of the cache in a controlled detonation.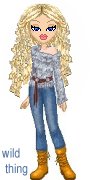 Wild Thing's comment........
I like this, to see the Iraqi's wanting to do the right thing. This may only be about one citizen in this story but it has been happening and don't you just know that Reid, Pelosi, Murtha etc. hate stories like this.
Posted by Wild Thing at 12:40 AM | Comments (2)
---
August 07, 2007
Poisoned Penns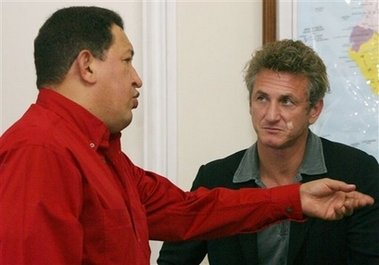 Poisoned Penns

Contributed by Russ Vaughn

It runs like a flood beneath their skins,
In the veins of these left-leaning actors;
From Leo to Sean it seems that all Penns
Can't help but be shrill malefactors.
Leo loved Stalin's world socialist dreams;
Sean too has this love for dictators,
Blind to their cruelty, inhumane schemes,
A trait not uncommon in traitors.

All the world's a stage for Leo's boy;
Sean misses no chance to play lead.
He'll play a tyrant's tomfool toy,
Like his new Venezuelan misdeed.
Actors like Sean, lightweights like him,
Are to tyrants like Chavez but fools;
Fools for the moment, fools on a whim,
History proves them nothing but tools.

Leo the Lefty had a socialist son,
In Hollywood that's a surprise?
Pushing their dogma as innocent fun,
Filling viewers' minds with their lies?
Taking advantage of entertainment skills,
To romanticize their social design,
A hammer and sickle up on Hollywood's hills?
The Poison Penns would call that a sign.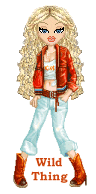 Wild Thing's comment........
Thank you Russ for this poem.
Sean Penn applauded President Hugo Chavez as the Venezuelan leader lambasted the Bush administration and demanded an end to war in Iraq.
Chavez met privately with the 46-year-old actor for two hours Thursday, praising him as being "brave" for urging Americans to impeach President Bush. Sean Penn visiting Chaves, sitting in the front applauding and nodding in agreement.
"In the name of the peoples of the world, President Bush, withdraw the troops from Iraq. Enough already with so much genocide," Chavez said before an auditorium packed with his red-clad supporters.
I wish Penn would stay there, live there and never come back to America!!!!
Posted by Wild Thing at 12:55 AM | Comments (10)
---
When Is Treason No Longer Going To Be Acceptable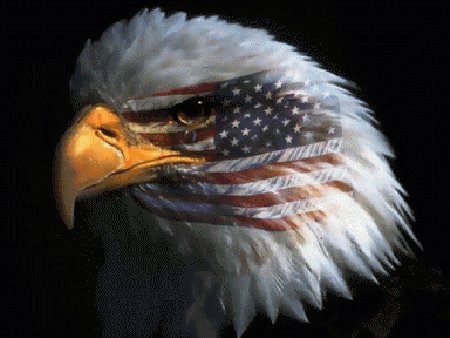 The Muslim American Society will be in D.C. on 9/15 in full force.
Look at this.......

WASHINGTON, DC – Aug. 1, 2007 (MASNET) MAS Freedom (MASF), as the civic and human rights advocacy entity of the Muslim American Society (MAS), in conjunction with the A.N.S.W.E.R. Coalition and tens of thousands of your fellow Americans opposed to the war on Muslims abroad and at home, is calling upon the American Muslim community to come to Washington on September 15th for an "End the War" march and rally.
The "Stop the War" march and rally will fall on the third day of Ramadan (the Muslim month of fasting). MAS Freedom is planning a massive Iftar (the breaking of the fast) that evening in Lafayette Park across from the Whitehouse.
"We will break our fast with dates and water, feed the homeless and hungry, and pray for the homeless and hungry in the USA, Gaza, Iraq, South Asia, Africa, and throughout the world who are in need of bread not bombs," stated MAS Freedom Executive Director, Mahdi Bray.
Bray added, "It is most appropriate that during the blessed month of Ramadan, we contemplate on the Divine by standing for justice against occupation and oppression, and that is what this war is all about. We call upon the Muslim community and all people of conscience, to join us in fasting and prayer in Washington, D.C. on September 15."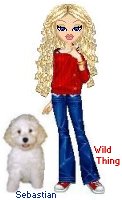 Wild Thing's comment........
In September, General Petraeus will report to Congress on the status of the mission in Iraq. At that time, members of Congress will decide whether to continue the mission and defeat Al Qaeda, or abandon the mission and surrender to America's enemies. The stakes could not be higher.
Vets for Freedom , Gathering of Eagles, Move America Forward, and several other Veterans groups and others that support the troops plan to meet at Capitol Hil on Sept. 15th and some are even staying for a few days to be there more then one day.
The names we have seen before against our troops and VERY much for the terrorists:
The ANSWER Coalition; Code Pink; Muslim American Society Freedom Foundation; Mounzer Sleiman, Vice Chair, National Council of Arab Americans; Cindy Sheehan; Cynthia McKinney; Navy Petty Officer Jonathan Hutto, co-founder Appeal for Redress; Malik Rahim, founder of Common Ground Collective, New Orleans; Carlos & Melida Arredondo, Gold Star Families for Peace; Rev. Graylan Hagler, Ministers for Racial, Social and Economic Justice; Ramsey Clark; Latino Movement USA; Hermandad Mexicana Nacional; Michael Berg; National Lawyers Guild; Father Luis Barrios, Iglesia de San Romero de las Americas - UCC; and many others are joining together to sponsor a large protest in Washington DC timed to coincide with the report by General Petraeus on the "Surge" in Iraq.
How sick is it that this even has to happen. That we do not have 100% support for our troops, and their mission!!
If it was a different world these rallies, protests etc. would all be thousands of people gathering in Washington to welcome General Petraeus, with flags flying and posters held up showing support and thank you's to our troops. And a media that would proudly cover the whole thing. sSo here I write this with a deep ourrage at the enemy within, and a broken heart that this is not the case!!!!
Posted by Wild Thing at 12:47 AM | Comments (6)
---
The Right Brothers The List - video contest
This one goes out to all the commie traitors that call them self a liberal and/or progressive: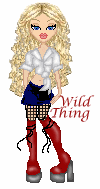 Wild Thing's comment........
The music is from The Right Brothers. They have done some great songs and the lyrics to their songs are awesome. And this guy has done a really good job with what he did making the video and the photos he used.
Posted by Wild Thing at 12:45 AM | Comments (4)
---
August 06, 2007
No Peekie At Face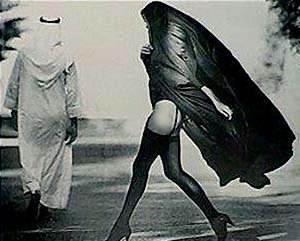 Tribal Custom Means a Husband Never Sees His Wife's Face
arab news
One of the most remarkable among the many and varied tribal customs that survive in Saudi Arabia is one that forbids anyone at all seeing a woman's face. In parts of the Al-Kharj region, not even a woman's husband and children are permitted to see her face uncovered.
In interviews with Al-Kharj residents, Sayidaty, a sister publication of Arab News, heard that often the first time even a daughter sees her mother's face is after the mother's death.
"I always dreamt of seeing my mother's face because I am a woman like her," resident Hissa Al-Massareir told the magazine. "But because of customs and traditions in the family, this was impossible. It was only when my mother died that my dream came true," she added.
Al-Kharj native Muhammad Abdullah has never seen his wife's face. "We've been married for ten years and I've never seen it, not once," he said. The burqa — the garment that covers all of head except the eyes — "is stuck to her face 24 hours a day," he said.
This is not for want of trying. "One day I tried to remove the burqa while she was asleep. She was furious. She left and went to her parents' house and returned only after I had signed an undertaking that I would never attempt to do such a thing again."
Saud Al-Otaibi also found his wife fiercely loyal to the custom. "I tried to blackmail my wife by saying I'd marry another woman if she didn't show me her face," he said.
But he was in for a surprise. "Instead of giving in she said, all right, marry someone else. And she set me up with a friend of hers who wasn't so strict in her adherence to the custom, and I married her."
Others report that they have become so used to not seeing the faces of even close relatives that they would be shocked if they did.
"I have never seen my mother's face," Ahmed Bikhait told the magazine. "I tried many times but was always rebuffed. By now I'd think it weird if she suddenly unveiled her face," he added.
A woman in her sixties explained that this tradition, like many others, is disappearing fast.
"We have inherited these customs from time immemorial, and they are normal to us," she said. "But of course our children don't believe in these traditions any more." The imam of a mosque in the region, Ayid Al-Dosari, said there was no sin in a woman unveiling her face to her husband or children and the phenomenon had to be attributed to tribal customs rather than religion.
"This has nothing to do with Islam," he said. "It's simply one of the traditions that some tribes follow.
"In Islam, a husband can, of course, see the whole of his wife's body. The face is the least he's entitled to," he said.
"But these are inherited customs and these people follow them. There is nothing I can do about that," he added.

Wild Thing's comment........
In most cultures, there are customs and then there are perversions...usually, mutually exclusive. Islam is where customs are perversions.
Posted by Wild Thing at 12:55 AM | Comments (10)
---
4,000 People A Week Trying To Leave UK
4,000 People a week trying to leave UK
express.co.uk

BRITAIN is facing a mass exodus of people looking to escape the crime and grime of modern living.
The country's biggest foreign visa consultancy firm has revealed that applications have soared in the last seven months by 80 per cent to almost 4,000 a week. Ten years ago the figure was just 300 a week.
Most people are relocating within the Commonwealth – in Australia, Canada and South Africa. They are almost all young professionals and skilled workers aged 20-40.
And many cite their reason for wanting to quit as immigration to these shores – and the burden it is placing on their communities and local authorities. The dearth of good schools, spiralling house prices, rising crime and tax increases are also driving people away.
Obtaining a visa to live abroad can cost as little as £1,500 for the right candidates. Plumbers, electricians, construction workers and doctors are famously in demand. The only obstruction to emigration from the UK is a criminal record, poor health, advancing age and being a "third country national".
Liam Clifford, a former immigration control officer, set up globalvisas.com as a one-man band 12 years ago. He now employs 60 people and is in the process of opening new offices in both South Africa and Australia. Mr Clifford said:
"It's absolutely phenomenal. People are trying to get away to wherever they can, and most are successful."
"Ironically, one of the main reasons for leaving is the overstretch of services due to increasing immigration into the UK. People are looking for the better standard of living offered by other countries, as even the most idyllic villages in Britain are under pressure from rising populations.
Skilled labour is obviously an advantage, but so is speaking the English language. Most countries are harder to get into if you don't speak English. UK plc simply isn't fighting hard enough to keep its people. Some are telling us they are fed up with living in this country. Even business people are saying they've had enough.
"They're saying 'I can't put my children into the right school, but if I move abroad I can'. Most people are very patriotic and don't want to leave. They're almost terrified about it. But they say they just have to.
"It's a shame people at the top don't recognise they're not doing enough to retain highly skilled workers in this country. A lot of them are quite young, and they're not idle. They just can't see a future for themselves in this country. They want to get married and settle down and buy homes, but they can't see it happening here.
"And time and time again they are saying to us they don't want to be seen as racist because they are quitting because of immigration. We tell them of course they're not."
According to the most recent Office of National Statistics figures, in 2005 the official number of people leaving UK shores was 352,000 – up from 249,000 in 1995. The majority – around 150,000 – migrated from London and the south east.
Among those who headed out were Simon Blood, 26, and Rachel Roberts, 23, who moved to Australia four months ago. The couple, from Stoke-on-Trent, are loving their new life in far north Queensland so much that they've decided it's permanent.
Apart from family, football and a few television programmes, there's nothing they miss about home. Embracing the warmest winter they've ever known – averaging 24C daily – both relish the commute to work which takes just five minutes, leaving plenty of time for walks on the beach.
Simon, a marketing executive, and Rachel, a nurse, followed their dream after seeing a newspaper advertisement for nursing recruits Down Under.
"It all went very smoothly," said Simon. "It's beautiful here and we've no plans to go back for good."

Wild Thing's comment........
BRITAIN is facing a mass exodus of people looking to escape the crime and grime of modern living.
Apparently, "modern living" is now the euphemism de jour for savage, murdering, ignorant two-legged animals cutting swaths of mayhem and murder through all Western societies.
If the Brits want to take their country back from the Muslims then they will need to take it back from the Socialists first. If we put the Democrat-Socialist party in charge in '08 then the same will be said of US.
This happening in the UK is just more proof that unchecked anti-western culture immigration leads to the death of liberty and destroys a free nation. There really is a 'dark side' and the emergence of the islamist death cult masquerading as 'the oppressed' proves it.
The third world is the fastest growing population. Stand and fight or we will lose forever.
Posted by Wild Thing at 12:47 AM | Comments (15)
---
Kids Told To Write 'Allah is God'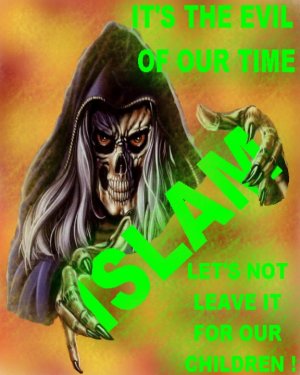 Kids told to write 'Allah is God'
UK SUN
ANGRY parents have blasted a teacher for telling ten-year-olds to copy a Muslim prayer saying "There is no God but Allah".
Helen Green is said to have picked the Muslim call to prayer as HAND-WRITING practice.
It includes the lines "Allah is the greatest" and "I bear witness that there is no God but Allah".
Pupil Billy Darbyshire's stepmum Hayley Clayton said: "The explanation was that the children were learning about Islam in RE.
"But this was like he was taking an oath. A Muslim child would never be asked to write a Bible passage.
"Why didn't she choose a passage from a normal story book to teach handwriting?"
Hayley, 23, said Mrs Green — deputy head of Newlands Primary School in Wakefield, West Yorks — had acknowledged it was a "sensitive issue" because three of the 7/7 suicide bombers came from Leeds, 15 miles away.
She added: "If it's sensitive why choose that prayer?"
Billy's angry dad Martin, 32, said there were no Muslims in the ten-year-old's class. He added: "I am not religious but it offended me.
"It must have been worse for children whose parents do have different beliefs."
Wakefield Council officials said they believed the prayer had been written for RE.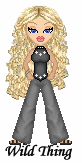 Wild Thing's comment........
A world of things to 'practice' and this was picked? The should send Helen Green to Iran or Saudi Arabia for a year or two and let's see how Allah friendly she is after that !!!
It is not only happening in the UK, it is happening here in America as well. We have all read before of schools here having an entire day dedicated to Muslims, their quran, their food and their customs.
"Saudi Night" at a public school in New Hampshire
Posted by Wild Thing at 12:45 AM | Comments (11)
---
"Bad to the Bone" Video on Board the USS Carl Vinson
This video was made on board USS Carl Vinson. It is set to the George Thorogood song "Bad to the Bone."
Also has some coverage of taking out the enemy! Love it.
Posted by Wild Thing at 12:40 AM | Comments (5)
---
August 05, 2007
Site was down as well as other blogs this evening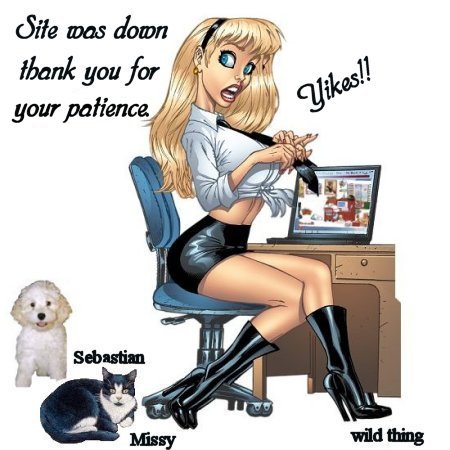 Posted by Wild Thing at 11:15 PM | Comments (6)
---
House Approves Foreign Wiretap Bill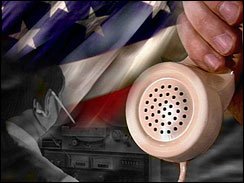 House approves foreign wiretap bill (227-183 vote)
August 4, 2007 - 11:27pm
By CHARLES BABINGTON
Associated Press Writer
WASHINGTON (AP)
The House handed President Bush a victory Saturday, voting to expand the government's abilities to eavesdrop without warrants on foreign suspects whose communications pass through the United States.
The 227-183 vote, which followed the Senate's approval Friday, sends the bill to Bush for his signature. He had urged Congress to approve it, saying Saturday, "Protecting America is our most solemn obligation."
The administration said the measure is needed to speed the National Security Agency's ability to intercept phone calls, e-mails and other communications involving foreign nationals "reasonably believed to be outside the United States." Civil liberties groups and many Democrats said it goes too far, possibly enabling the government to wiretap U.S. residents communicating with overseas parties without adequate oversight from courts or Congress.
The bill updates the Foreign Intelligence Surveillance Act, known as FISA. It gives the government leeway to intercept, without warrants, communications between foreigners that are routed through equipment in United States, provided that "foreign intelligence information" is at stake. Bush describes the effort as an anti-terrorist program, but the bill is not limited to terror suspects and could have wider applications, some lawmakers said.
The government long has had substantial powers to intercept purely foreign communications that don't touch U.S. soil.
If a U.S. resident becomes the chief target of surveillance, the government would have to obtain a warrant from the special FISA court.
Congressional Democrats won a few concessions in negotiations earlier in the week. New wiretaps must be approved by the director of national intelligence and the attorney general, not just the attorney general. Congress has battled with Attorney General Alberto Gonzales on several issues, and some Democrats have accused him of perjury.
The new law also will expire in six months unless Congress renews it. The administration wanted the changes to be permanent.
Many congressional Democrats wanted tighter restrictions on government surveillance, but yielded in the face of Bush's veto threats and the impending August recess.
"This bill would grant the attorney general the ability to wiretap anybody, any place, any time without court review, without any checks and balances," said Rep. Zoe Lofgren, D-Calif., during the debate preceding the vote. "I think this unwarranted, unprecedented measure would simply eviscerate the 4th Amendment," which prohibits unreasonable searches and seizures.
Republicans disputed her description. "It does nothing to tear up the Constitution," said Rep. Dan Lungren, R-Calif.
If an American's communications are swept up in surveillance of a foreigner, he said, "we go through a process called minimization" and get rid of the records unless there is reason to suspect the American is a threat.
The administration began pressing for changes to the law after a recent ruling by the FISA court. That decision barred the government from eavesdropping without warrants on foreign suspects whose messages were being routed through U.S. communications carriers, including Internet sites.

Key points in the surveillance bill passed by Congress this week:
Yahoo news
* Expands the administration's powers to eavesdrop, without a court order, on foreign suspects' communications passing through the United States.
* Requires new wiretaps to be approved by the director of national intelligence and the attorney general, not just the attorney Ggeneral.
* Requires a court-issued warrant when a U.S. resident is the main target of surveillance.
* Requires Congress to reconsider the law in six months.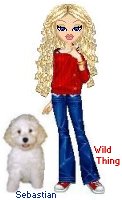 Wild Thing's comment........
"This bill would grant the attorney general the ability to wiretap anybody, any place, any time without court review, without any checks and balances," said Rep. Zoe Lofgren, D-Calif.
All you have to do is read the bill, or easier yet this article, to see that this woman was standing there lying through her teeth.
Posted by Wild Thing at 12:55 AM | Comments (7)
---
Go Army! New Army Ad
US Army Commercial Targeting Video Gamers

I love the way the soldier taps on their TV screen. heh heh
Posted by Wild Thing at 12:47 AM | Comments (5)
---
Hippies To Sign Water Banning Petition ~ LOL
Penn And Teller Get Hippies To Sign Water Banning Petition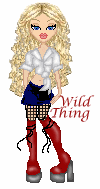 Wild Thing's comment........

LOL this is funny. Look how people sign and have no clue what it is. Lefties up for banning anything. hahaha
This must be how they sit there in front of the TV and believe everything Hillary, Obama, Reid etc. all say to them.
Hellooooo!!!
Posted by Wild Thing at 12:45 AM | Comments (8)
---
August 04, 2007
U.S.Coast Guard Established Today
U.S.Coast Guard Established today, August 4, 1790
Coast Guard Sikorsky HH-3F "Pelican" Helicopter attempts a daring rescue in high seas.
August 4 is celebrated as Coast Guard Day to honor the establishment on that day in 1790 of the Revenue Cutter Service, forebear of today's Coast Guard, by the Treasury Department. On that date, Congress, guided by Secretary of the Treasury Alexander Hamilton, authorized the building of a fleet of ten cutters, whose responsibility would be enforcement of the first tariff laws enacted by Congress under the Constitution.
The Coast Guard has been continuously at sea since its inception, although the name Coast Guard didn't come about until 1915 when the Revenue Cutter Service was merged with the Lifesaving Service. The Lighthouse Service joined the Coast Guard in 1939, followed in 1946 by the Bureau of Navigation and Steamboat Inspection.
On November 1, 1941, President Roosevelt signed an order transferring the Coast Guard from the Treasury Department to the Navy Department. A few weeks later the Japanese attacked Pearl Harbor, and the Coast Guard's reserve system was put to the ultimate test. On the night of December 7, amid rumors of Japanese invasion, twenty Coast Guard Auxiliarists from the 13th District took their boats out of Seattle on the service's first wartime patrol cruise. In May, 1942 the Secretary of the Navy authorized uniforms for the Coast Guard Auxiliary.
During the Vietnam conflict several Coast Guard cutters were taken off their normal stations and sent to Southeast Asia. Auxiliarists put their boats to work on patrol duty.
The years 1992 and 1993 saw the Auxiliary's ingenuity and dedication tested by disasters precipitated by weather and international politics. Auxiliarists evacuated hundreds of people from the path of Hurricane Andrew, and from the scenes of devastating floods in the Midwest.
In 1994 a military coup in Haiti released another surge of immigrants heading for Florida. The Coast Guard and the Auxiliary mobilized in the largest search-and-rescue operation since the Second World War.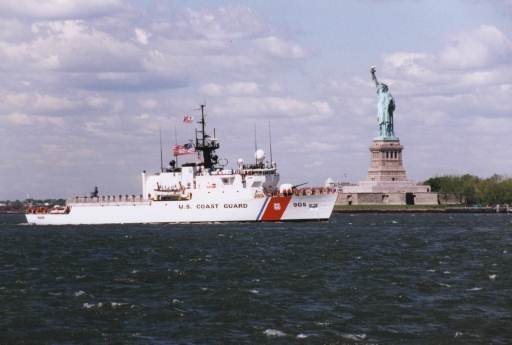 Coast Guard Day is primarily an internal activity for active duty Coast Guard personnel, civilian members, reservists, retirees, auxiliarists, and dependents, but it does have a significant share of interest outside the Service. Grand Haven, Michigan, also known as Coast Guard City, USA, annually sponsors the Coast Guard Festival around August 4. Typically it is the largest community celebration of a branch of the Armed Forces in the nation.
In addition to celebrating their own day every year, Coast Guard members also participate as equal partners in Armed Forces Day activities.

Posted by Wild Thing at 12:55 AM | Comments (11)
---
An Outrage on the House Floor!!!!
An Outrage on the House Floor
powerline
An outrage was committed on the House floor tonight. I still can't quite believe what happened. While voting on a motion to recommit for the agricultural appropriations legislation, the presiding chair (who is a Democrat member) gaveled the vote closed. The tally was clear and the vote was over. The Republicans had won. Then, realizing what had happened - the Dems allowed just their people to keep voting to change the result. Let's be clear, this wasn't holding the vote open - they changed the results of a vote that was legally declared over.
Rep. Eric Cantor wrote a (his blog post) describing what happened.
"High drama on the house floor tonight. Dems brought an Agriculture appropriations bill to the floor greatly expanding government programs, yet again. Republicans moved to recommit the bill to committee, in order to add language prohibiting any taxpayer funds under the agriculture programs from going to illegal immigrants.

The Democrat chair closed the roll call when Republicans had won – as the electronic voting tally indicated enough votes to return the bill to committee. Shouting erupted on the floor, as the Democrats attempted to change the outcome of the vote after the gavel had come down – the vote was closed.

Republicans attempted to adjourn, but we were ruled out of order. Confusion set in as members waited at least five minutes for the chair's decision.

Republicans members then began to leave the floor in protest, after Democrats proved they would go to whatever lengths necessary to further their agenda. A bad call by the chair, the vote was closed. Then the Democrats allowed their members to continue voting to change the outcome. An outrage. Is this a democracy or a dictatorship?

All but a few Republicans refused to vote on final passage since it became obvious that a fair vote would not happen.

UPDATE:Republicans are conferencing this morning after the travesty that occurred last night on the floor of the house. The overwhelming sense of the members is, we have to stand up and reject the democrats manipulation of the rules of the house to further their attempts to thwart Republican efforts to stop government benefits from flowing to illegal immigrants. Republican house members are demanding that democrats right their wrongs."
UPDATE:
House Democrats apologized today for wrestling what appeared to be a winning vote tally away from Republicans last night.

Republicans continued to steam, however, over the episode, in which they appeared to be the winners by a 215-213 tally on a procedural motion designed to make sure illegal aliens would not get certain benefits from an agriculture spending bill.

Instead, with several lawmakers milling in the well of the House registering votes, Rep. Michael R. McNulty, New York Democrat, quickly gaveled the vote to a close, saying the Republican measure had failed on a 214-214 tie vote.
This is an insult to our democracy, something that Stalin would recognize. It is an unprecedented violation of our democracy that can not be allowed to stand. Do we live in a democracy or a dictatorship?
And, what was so important that the Dems went to all this trouble -- it was a vote to ensure that illegal immigrants couldn't get taxpayer funding in the agriculture bill. The Dems are so opposed to this, that they would violate our democracy.
We need to spread the word. The American People need to know what is happening in their government.


And here is another Response about what happened, Republican Whip Blunt Addresses the House Floor
.

Wild Thing's comment........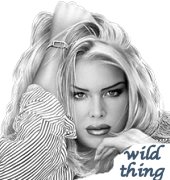 I happened to be flipping the channels and landed on C-SPAN and caught it live. WOW! I was amazed at the lying RATS! The administration & Democrats, & RINO's won't quit until they have PUSHED through their comprehensive illegal immigration....AMNESTY!
The Democrats have become dangerous and they made it abundantly clear they care much more about keeping their power than about ensuring the laws of our great country are adhered to. Then the Democrats wonder why people question their patriotism!
Majority Leader Steny H. Hoyer (D-Md.) eventually offered a motion to reconsider, according to floor staff on either side, ostensibly giving members a chance to recast their votes. But the maneuver sparked a chorus of angry protests from the Republicans, yelling "shame" on Democrats, while they returned fire with angry volleys of their own.
When Democrats finally moved to consider the spending bill as the last vote of the night, furious Republicans left the chamber en masse to protest the maneuver. The House eventually recessed at 11:18 p.m. But Republicans quickly discovered that there was no longer any record of the controversial vote and immediately charged Democrats with erasing the bad result.
"Obviously, the Democrats don't want to stand up against illegal immigration — so much so that they're willing to cheat in order to win a vote," Rep. Patrick McHenry (R-N.C.) said in an e-mail. "They're desperate — and it shows."
These people are Socialists first and American's second.
Posted by Wild Thing at 12:47 AM | Comments (20)
---
Airstrike Kills Dozens of Taleban ~ WooHoo!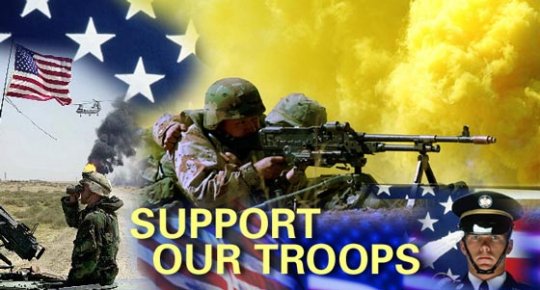 KANDAHAR, Afghanistan
4 August 2007
Arab FREAKING News...sorry I am NO fan of Arabs, but this is from their news source. LOL
An airstrike on a large Taleban gathering killed dozens of rebels, the Defense Ministry said yesterday, with at least 30 civilians wounded and unconfirmed reports of many more killed. The US-led coalition forces said they had conducted a "precision airstrike" against two notorious Taleban commanders meeting in the rebel-controlled and remote area of Baghran district in the southern province of Helmand.

The Afghan Defense Ministry said the gathering was to execute four people on charges of cooperating with the government and had attracted several militant leaders including top Taleban military commander Mansour Dadullah. "In an aerial operation, tens of terrorists were killed. The bodies of Taleban leaders ... and tens of other terrorists are on the spot and have been identified," he said.

Azimi said officials were trying to confirm if Dadullah, who replaced his notorious brother — top commander Mullah Dadullah — after he was killed this year, was among the dead. "The process of identifying the eliminated terrorists is still ongoing," he told AFP.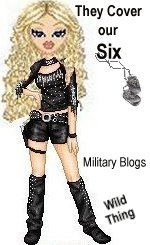 Wild Thing's comment........
I love it, the Taleban gathers to execute some informers and OOPS! another informer invites the United States Air Force. Mansoor Dadullah is the major Taliban player under Mullah Omar. Let's hope we got him.
Here is a 9 minute youtube display of what the AC130U gunship can do to Afghan terrorists: beeaauutiful
Ac-130U "Spooky"
Posted by Wild Thing at 12:44 AM | Comments (10)
---
Fighting Words

A video honoring the contributions made by American soldiers to the safety and security of the world and advising the media darlings that their opinion is not honored any more than they honor the positive contributions of the American Soldier everywhere!!
.

Posted by Wild Thing at 12:40 AM | Comments (5)
---
August 03, 2007
Obama: Nukes 'not on the table'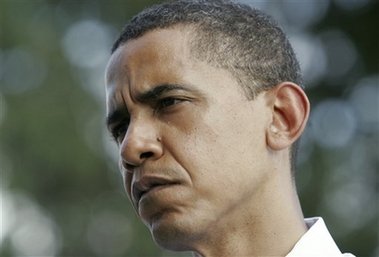 Obama: Nukes 'not on the table'
Presidential hopeful Barack Obama said Thursday he would not use nuclear weapons "in any circumstance" to fight terrorism in Afghanistan and Pakistan, drawing criticism from Hillary Rodham Clinton and other Democratic rivals.
Asked about Obama's speech and his comments about nuclear weapons, Clinton chided her fellow senator about addressing hypotheticals.
"Presidents should be very careful at all times in discussing the use or non-use of nuclear weapons. ... I don't believe that any president should make any blanket statements with respect to the use or non-use of nuclear weapons," Clinton said.
"It's a well-intended notion he has, but it's a very naive way of figuring out how you're going to conduct foreign policy," the chairman of the Senate Foreign Relations Comittee said on National Public Radio's "The Diane Rehm Show."
Sen. Chris Dodd of Connecticut, a member of the Foreign Relations Committee along with Obama, also took his rival to task.
"Over the past several days, Senator Obama's assertions about foreign and military affairs have been, frankly, confusing and confused. He has made threats he should not make and made unwise categorical statements about military options," Dodd said in a statement.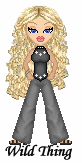 Wild Thing's comment........
Crawl back under your rock O'bama! I can't imagine being in the military under this total jerk or under Hillary. Heck under any of the lefties. YIKES!
He is the kind of idiot that would hang a "No Firearms Zone" on his front door.
Posted by Wild Thing at 12:55 AM | Comments (17)
---
In Country Taking Out Insurgents
Insurgent Headquarters Discovered then Destroyed
Posted by Wild Thing at 12:47 AM | Comments (10)
---
Jackie Mason ~ "The Democrats And The War"

Wild Thing's comment........
This is excellent, he gives a lot of examples comparing how the Democrats are about the war, and relating it to other things showing how stupid the dems mantra is and should show anyone they are nuts.
Posted by Wild Thing at 12:45 AM | Comments (9)
---
ICE campaign - "In Case of Emergency"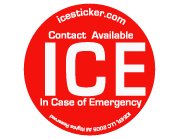 In April 2005, a National "ICE" Awareness Campaign was launched in the U.K. by mobile phone service provider Vodafone with the endorsement of Falklands War hero Simon Weston, and the movement reached critical mass in the wake of the July 7, 2005 terrorist bombings in London. The idea is now beginning to catch on in other countries, including the U.S.A. (as reported in the Washington Post).
We all carry our mobile phones with names & numbers stored in its memory but nobody, other than ourselves, knows which of these numbers belong to our closest family or friends.
If we were to be involved in an accident or were taken ill, the people attending us would have our mobile phone but wouldn't know who to call. Yes, there are hundreds of numbers stored but which one is the contact person in case of an emergency? Hence this " ICE" (In Case of Emergency) Campaign
The concept of "ICE" is catching on quickly. It is a method of contact during emergency situations. As cell phones are carried by the majority of the population, all you need to do is store the number of a contact person or persons who should be contacted during emergency under the name "ICE" ( In Case Of Emergency).
The idea was thought up by a paramedic who found that when he went to the scenes of accidents, there were always mobile phones with patients, but they didn't know which number to call. He therefore thought that it would be a good idea if there was a nationally recognized name for this purpose. In an emergency situation, Emergency Service personnel and hospital Staff would be able to quickly contact the right person by simply dialing the number you have stored as "ICE".
Please advance this idea by sending it to your loved ones. It won't take too many "forwards" before everybody will know about this. It really could save your life, or put a loved one's mind at rest.
For more than one contact name simply enter ICE1, ICE2 and ICE3 etc.
A great idea that will make a difference!


Several suggestions:
* Make sure the person whose name and number you are giving has agreed to be your ICE partner
* Make sure your ICE partner has a list of people they should contact on your behalf - including your place of work
* Make sure your ICE person's number is one that's easy to contact, for example a home number could be useless in an emergency if the person works full time
* Make sure your ICE partner knows about any medical conditions that could affect your emergency treatment - for example allergies or current medication
* Make sure if you are under 18, your ICE partner is a parent or guardian authorised to make decision on your behalf - for example if you need a life or death operation
Should your preferred contact be deaf, then type ICETEXT then the name of your contact before saving the number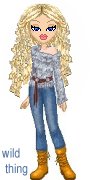 Wild Thing's comment........
Two years ago I got an email about this and sent it out. Now it has been brought up again which is good.
Posted by Wild Thing at 12:40 AM | Comments (6)
---
August 02, 2007
Illegal Aliens Declare War on the United States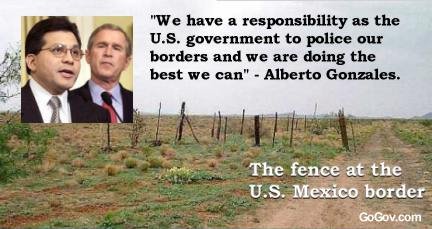 Illegal Aliens Declare War on the United States
Townhall.com ....for complete article
By Douglas MacKinnon

While the current administration, as well as Democrats and Republicans in Congress, focus on the war on terror and the war in Iraq, a greater real-time threat to our way of life and the rule of law in the United States, is manifesting itself just down the road a bit from the White House and the Capitol building . In Prince William Country, Virginia, illegal aliens have just basically declared war on the county, law and order, and the very livelihood of innocent Americans. They have done so, and no one in Washington really seems to care.
In the upside down world that is now our nation, these illegal aliens are outraged that the county is now trying to stem their overwhelming influx and the crushing burden their mass migration imposes on already strained county services. As hard as it may be to believe, these illegal aliens and their supporters, have become so enraged that the county is trying to uphold the law, that they have decided to attack the county on a number of levels.
***
Just last week, thousands of illegal and legal Hispanics living in the county met to plan their response to the rule of law. Voting with raised fists, they decided to punish the county trough a boycott of non-immigrant businesses, a labor strike, and a lawsuit. Town by town, city by city, county by county, these illegal aliens and the far left lawyers that are eagerly facilitating their lawsuits, plan to chip away at the sovereignty of the United States. And as they do, many of our elected officials and leading "news" organizations, are cheerleading them on from the sidelines.
***
the police and people of Houston, Texas, are now dealing with organized gangs of illegal aliens from Mexico who are carrying out "express kidnappings" of the local citizens.

An "Express Kidnapping" being when someone is snatched off the street, driven to an ATM to drain their account, forced to have a family member bring down any money or valuables in the home as ransom, and then many times, still shot in the head and left by the side of the road

"Express Kidnappings" have been perfected in Mexico City, Caracas, Venezuela, and a number of large South American cities, and are now being exported to our nation. If you have not heard of them, don't worry, they will soon be coming to your town.
In closing, the message from these illegal aliens and their supporters could not be more clear. "If you dare try to uphold the laws of your nation, state, county, or town, we will sue you, bankrupt your legal business, go on strike against you, and broaden our borders deeper into your nation. And we will do all of this with the assistance of your federal politicians, your mainstream media, and your lawyers. We will wait you out and we will win."
Win they may because no one is coming to the rescue. The federal government has abandoned us on this issue. Those politicians are selling their souls for votes that will never come.
Your only hope -- our only hope -- is that state and local officials will make a principled stand against this lawless invasion. If not, the United States of America may soon become but a faint memory.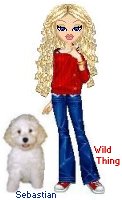 Wild Thing's comment........
There is also this story from South Texas......Deputies bust kidnapping ring
All it is going to take is some terrorist coming acros the Mexican border ( which they are already as we all have learned) and successfully completing an attack. Then maybe then, people will understand just how important this issue is. Now that is pretty pathetic, it takes the death of innocent Americans to get Washington to take notice.
I think that Bush, in his 8 years, had he acted could have saved us all a great deal of chaos. I think the situation reached critical mass about 5 years ago and it's going to be very difficult to turn back the tide.
Attrition alone, is not the solution. These people will not return without a fight and it will take leaders of great courage and direction to weather the coming storm. The media are going to be playing the "breaking up families" meme to the nth degree and many will break with their convictions.
In this case the bad guys are winning. Is it too late? I don't know, but we better wake up to the spp and the full implementation of the NAU.

Posted by Wild Thing at 12:55 AM | Comments (15)
---
In Country With The Marines
Posted by Wild Thing at 12:48 AM
---
Slime Sutton Favors Illegals and Drug Dealers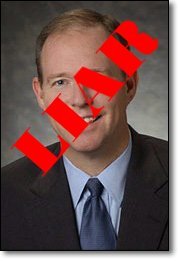 U.S. attorney criticized for actions
Ft.Worth Star Telegram
WASHINGTON -- Conservative lawmakers said Tuesday that a U.S. attorney in Texas is engaged in an "alarming pattern" of defending the rights of illegal immigrants over those of U.S. law enforcement officers.
The accusations came during a House hearing that examined the case of Jose Alonso Compean and Ignacio Ramos, two former Border Patrol agents serving long sentences for shooting a Mexican drug smuggler and trying to cover it up.
The U.S. attorney in question, Johnny Sutton of the Western District of Texas, declined to appear before the House Foreign Affairs subcommittee.
He has previously defended the prosecution of the agents.
Rep. Dana Rohrabacher, R-Calif., who has championed the agents' cause, suggested that Sutton was afraid to testify under oath.
He also likened Sutton to Michael Nifong, the district attorney in North Carolina who was disbarred for his prosecution of three Duke University athletes on rape charges.
"We cannot let this nightmare go on," Rohrabacher said of the agents' incarceration.
The Department of Justice said earlier in the week that Sutton was not needed at the hearing because it was focused on communication with the Mexican government and Sutton already gave written confirmation to the committee that his office had no contact with Mexican officials.
Richard Skinner, the Department of Homeland Security inspector general, also declined to appear.
Compean and Ramos are serving 12 and 11 years in prison, respectively, for shooting and wounding Osvaldo Aldrete Davila, who had entered the United States illegally in a van with more than 700 pounds of marijuana.
The case has become a cause celebre among conservatives and groups that advocate tougher border controls. Supporters say the agents were wrongly convicted for protecting the United States against a criminal intruder. Many are incensed that Davila was offered immunity to testify against the officers and given visas to enter the United States.
At the hearing, Charles Shapiro, a deputy assistant secretary of state, said that the State Department had no contact from the government of Mexico regarding the case, but that he could not attest to the communications of other agencies.
It was the second congressional panel on the border agents' case. Sens. John Cornyn, R-Texas, and Dianne Feinstein, D-Calif., held a Senate hearing on the matter earlier in July.
At the previous hearing, Sutton staunchly defended his prosecution.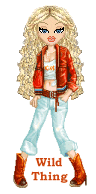 Wild Thing's comment.........
Amazing how the author of this article forgot to mention the fact that the drug dealer received a get in free card to pass back and forth between the US and Mexico and used it to transport drugs.
Sutton is the one with a political agenda and with it a pat on the back from Bush. Traitor Sutton must be hoping that the SPP/NAU plan goes through.
Ramos and Campeon had the misfortune to stumble upon a drug runner who operates with the blessings of our own government. This scandal is as big and as deep as the drug operation under Clinton that took place at the Mena Airport. I wonder how many more protected drug runners there are out there? Only difference is, Bush's runners don't fly it in, they drive it in, and God help any Border Patrol Agents who tries to stop them. This was done to send a message to other conscientious agents. Catch one, and YOU'LL go to jail!!!
Posted by Wild Thing at 12:47 AM | Comments (13)
---
Cavalry Scout Putting Pork on Bullets
Cavalry Scout Putting Pork on Bullets

LOL I love it.
Posted by Wild Thing at 12:44 AM | Comments (12)
---
Marcus Luttrell Operation Redwing Seal Team

Marcus Luttrell Seal Team 10 Lone Survivor
Posted by Wild Thing at 12:40 AM
---
August 01, 2007
I love this ~ Insurgent is targetted after planting IED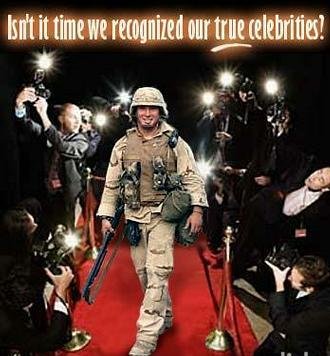 Insurgent is targetted after planting IED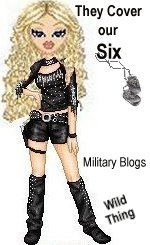 Some great quotes...........
"You don't hurt 'em if you don't hit 'em."
- Lieutenant-General Lewis B. "Chesty" Puller
"Sometimes it is entirely appropriate to kill a fly with a sledge-hammer!"
MAJ. HOLDREDGE
"The object of war is not to die for your country but to make the other bastard die for his."
General George Patton, US Army
Posted by Wild Thing at 12:55 AM | Comments (5)
---
Helen Thomas Wanted to Be Rumored as 'JFK's Lover'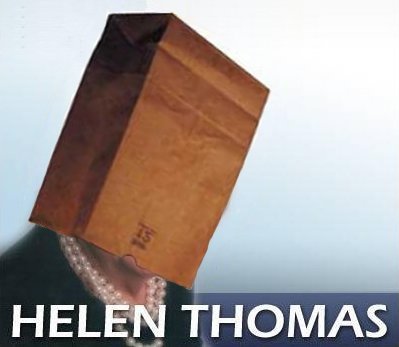 Helen Thomas 'Miffed' at Doonesbury, Wanted to Be Rumored as 'JFK's Lover'
Helen Thomas, the Hearst columnist and long-time scourge of Republican presidents as UPI White House correspondent, was "miffed" at Doonesbury cartoonist Garry Trudeau because he joked that the rumors were that she was Harry Truman's lover:
"I wish he'd said I was Jack Kennedy's lover," said Thomas, who began covering the White House when President Kennedy took office in January, 1961.
Thomas, who will celebrate her 87th birthday next month, left UPI in 2000 and now writes a syndicated column for Hearst Newspapers.
Describing the Bush administration, Thomas said it's "running on empty and heading for collapse." She added that the "invasion and occupation of Iraq -- which didn't attack us -- was illegal, immoral, and unconscionable. George W. Bush struck a match inflaming the whole Mideast, and no one has laid a glove on bin Laden."
Thomas also blasted secret overseas prison sites and Guantanamo, noting: "Detainees have been denied the right to appeal -- a right that only goes back to the Magna Carta." One result? "The U.S. is now the most despised nation in the world," she said.


Wild Thing's comment.........
JFK thinking......."Decisions, decisions. Sex with Helen Thomas or Marilyn Monroe"
Posted by Wild Thing at 12:50 AM | Comments (12)
---
In County With Our Troops ~Iraq Various Bases
Hero's Highway
Airmen and volunteers from the 332nd Expeditionary Medical Group put up the American flag that hangs in the Air Force Theater Hospital's Hero's Highway at Balad Air Base, Iraq.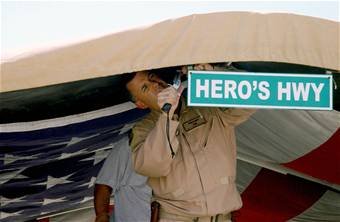 The Hero's Highway was moved from the tent hospital to the new facility July 21. Wounded servicemembers travel under this flag as they make their way from the helicopter pad to the hospital. The new facility, which opens Aug. 3, will have about 97,000 square feet featuring 20 intensive care units, 40 beds and up to eight operating tables. (U.S. Air Force photo/1st Lt. Shannon Collins)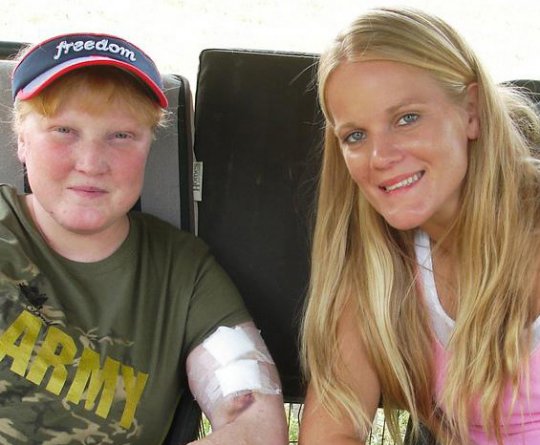 1st Lt. Jamie Hovis, from the 82nd Airborne Division (right), donated a kidney to her sister, Jackie. Hovis will soon rejoin her unit in Iraq.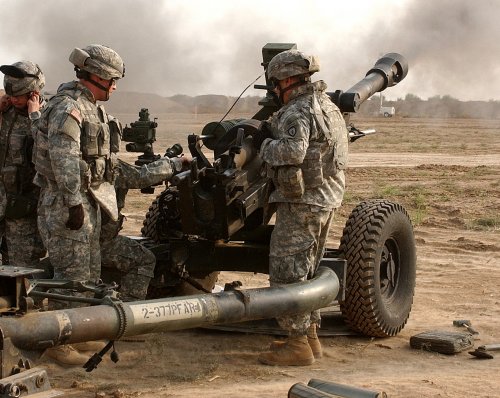 Soldiers send a 105 mm howitzer round downrange during a fire mission outside Forward Operating Base Kalsu, Iraq.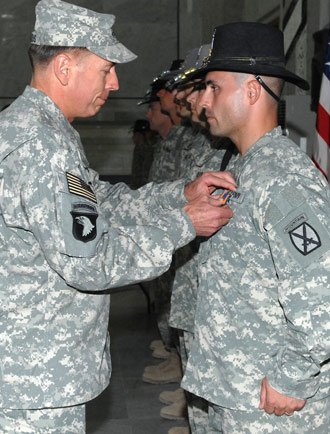 General recognizes pilots for daring rescue mission
BAGHDAD — The top U.S. general in Iraq presented awards to four Apache pilots for their part in the July 2 rescue of two other pilots downed by enemy fire during ceremony Friday in the Victory Base Complex .
U.S. Army Gen. David Petraeus, commander of Multi-National Forces-Iraq, honored the four pilots of the 1st Cavalry Division's 1st Air Cavalry Brigade, and eight others who helped rescue the pilots.
U.S. Army Chief Warrant Officer Allan Davison and Chief Warrant Officer Micah Johnson, both AH-64D Apache attack helicopter pilots for Company A, 1st Battalion, 227th Aviation Regiment, received the Distinguished Flying Cross.
Davison and Johnson landed their attack helicopter in a hostile area and evacuated the two downed OH-58 Kiowa helicopter pilots of the 3rd Infantry Division's 3rd Combat Aviation Brigade.
Apaches only have two seats, so Johnson, the front seat pilot, let one of the Kiowa pilots take his seat in the Apache while he and the other Kiowa pilot strapped themselves to the outside of the aircraft and sat on the wings, said Johnson.
"It looked like they were both in pretty good shape, but one of them kind of looked like he had been through enough, like he was a little shocked, as I would be, too. I told him to get in front," he said.
Once the pilots were strapped in, Davison, the pilot in command, took off and headed to BaghdadInternational Airport where the pilots were dropped off.
While this was taking place, their Apache wingmen were circling above providing security.
Those two pilots, U.S. Army Chief Warrant Officer Seung Choi and Chief Warrant Officer Troy Moseley, received Air Medals for their efforts.
Although happy at being awarded medals and recognized by the top commander in Iraq, the pilots said their greatest reward was finding the downed pilots alive.
"We've seen a lot of aircraft shoot-downs," Johnson said in an interview after the rescue. "Every one that we've all probably seen, it's resulted in burning aircraft and black smoke and usually catastrophic loss of life. If not loss of life, then there have been serious injuries. Just to see those two alive, it was amazing. It was great."
Posted by Wild Thing at 12:47 AM | Comments (4)
---
Ally Of al-Qaida Terrorist Admits To Conspiracy In Mall Plot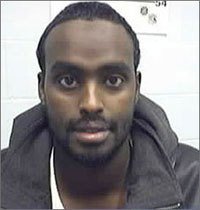 Ally of al-Qaida terrorist admits to conspiracy in mall plot
COLUMBUS, Ohio (AP)
A Somali immigrant the government says plotted to blow up an Ohio shopping mall pleaded guilty Tuesday to one count of conspiring to provide material support to terrorists.
Nuradin Abdi, 35, entered his plea before U.S. District Judge Algenon Marbley a week before the expected Aug. 6 start of his trial. He answered each of the judge's questions with a quiet, 'Yes, Your Honor.'
Under a plea deal, Abdi is expected to receive a 10-year sentence on the count, which carries a maximum penalty of 15 years. Three additional charges were dropped in exchange for the plea.
The Justice Department accused Abdi of suggesting the plan to attack an unidentified Columbus shopping mall during an August 2002 coffee shop meeting with now-convicted al-Qaida terrorist Iyman Faris and a third suspect, Christopher Paul.
Faris is serving 20 years in a maximum-security federal prison in Florence, Colo., for his role in an al-Qaida plot to destroy the Brooklyn Bridge. Faris scouted the bridge and told al-Qaida its plans wouldn't work, court papers have said.
Federal agents arrested Abdi the morning of Nov. 28, 2003, the day after Thanksgiving, out of fear the attack would be carried out on the heavy shopping day. He was arrested at 6 a.m. while leaving his Columbus home for morning prayers.
Prosecutors say Abdi gave stolen credit card numbers to a man accused of buying gear for al-Qaida, and lied on immigration documents to visit a jihadist training camp.

Wild Thing's comment........
I don't get why the plea deal should be necessary. Can't they find a jury that would convict this guy, I mean good people that love America and would send this guy away to prison instead of lawyers and the judge making plea deals.

Posted by Wild Thing at 12:44 AM | Comments (8)
---
Come To Mexico - LOL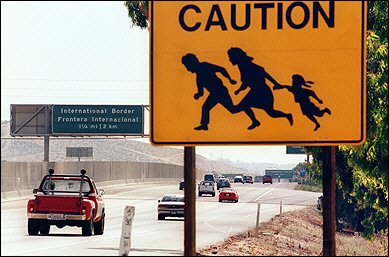 Funny video....click below. hahahaha
http://www.kerman94.com/mexicotourism.html
Posted by Wild Thing at 12:40 AM | Comments (6)
---