June 29, 2020
God Bless Our Truckers! Nearly 4 Out 5 Truckers Polled Say They Won't Deliver To Cities That Defund Police

Nearly 4 Out 5 Truckers Polled Say They Won't Deliver To Cities That Defund Police

New York, NY – Truckers across the country are saying they will not transport goods to cities that disband or defund their police departments.
The New York Post reported that 79% of truckers say they will refuse loads to cities that do away with police according to a poll taken by CDLLife.com, a trucking news website.
Nine members of the Minneapolis City Council have pledged to make drastic changes to their police department, according to the New York Times.
There has been a "defund the police" movement during the anti-police protests in the wake of the death of George Floyd.
CDLLife.com asked truckers in a poll, "Would you pick up/deliver to cities with defunded or disbanded police departments? Why or why not?"
As of June 13, there were 1,283 respondents to the poll question and 79% said they would not deliver good to cities that defund the police.
CDLLife.com included excerpts from several of the respondents to the poll:
One person stated, "…if something was to happen and you have to take matters into your own hands, and then you risk being prosecuted for protecting yourself."
Another person said, "This is not an area you need to act fearless and think you'd look like a fool for saying no … Imagine what kind of fool you look like for driving into a hot spot and putting your life in danger."
One other person stated, "I will not deliver to an area with a disbanded police department. My life matter and I do this for my family. We are already at the mercy of these towns and cities with laws and hate against us for parking, getting a meal or even using a restroom."
Posted by Wild Thing at 11:32 AM | Comments (0) | TrackBack
June 04, 2020
Las Vegas reopens after 78-day coronavirus closure
Las Vegas reopens after 78-day coronavirus closure
Posted by Wild Thing at 03:36 PM | Comments (0) | TrackBack
December 06, 2019
The Rush Limbaugh Show VIDEO Friday December 6 2019.
The Rush Limbaugh Show VIDEO Friday December 6 2019.
Posted by Wild Thing at 02:17 PM | Comments (0) | TrackBack
November 23, 2019
Road Trip: California's Pacific Coast Highway
Road Trip: California's Pacific Coast Highway
Posted by Wild Thing at 09:15 AM | Comments (0) | TrackBack
May 17, 2019
Roe v. Wade Film Begins Shooting amid Mounting Protests and Backlash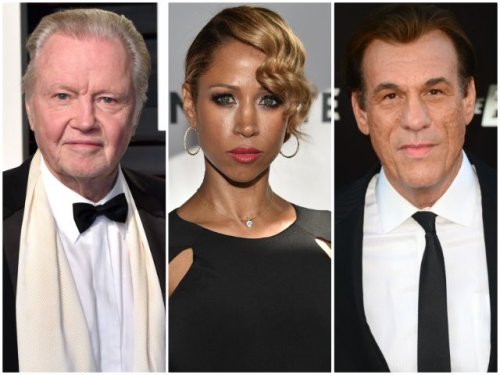 Roe v. Wade Film Begins Shooting amid Mounting Protests and Backlash

Actor and producer Nick Loeb is filming a movie about the highly controversial 1973 Supreme Court decision in Roe v. Wade amid rejection by pro-abortion advocates.
According to the Hollywood Reporter, Loeb and his production partner Cathy Allyn are co-directing the film and have been keeping it under wraps – even to the extent of using a fake title for locations – for the sake of the security of the cast and crew.
Loeb, who is shooting the movie in New Orleans, explains the secrecy by telling the story of a woman wearing a headset approaching him and asking if he was the director of Roe v. Wade.
"When I told her I was, she told me to go fuck myself," he told the Hollywood Reporter. "Then she threw her headset on the ground and walked off. I found out later she was our electrician."
The report continues:
Even with the secrecy, it's been a challenging shoot. At Louisiana State University, Loeb says, "we were told we were rejected due to our content, even though it will be a PG-rated film. They refused to put it in writing, but they told us on the phone it was due to content." At Tulane, where Loeb is an alum, the film shot one day, but after the school newspaper reported on the nature of the project, producers were denied a second day of shooting, according to Loeb. (Both Tulane and LSU say logistics were the problem, not the content of the movie.)
And then there was a synagogue in New Orleans that producers rented for catering and as a place for extras to hang out. "Once they found out what the film was about, they locked us out. We had to call the police so that the extras and caterers could retrieve their possessions," Loeb says.
Some actors reportedly walked away from the movie as well when they discovered Loeb was not supportive of abortion.
"We had to replace three local actors, including one who was to play Norma McCorvey, even after she begged for the role," he said.

McCorvey was known as Jane Roe in the landmark legal case, in which the high court created a right to abortion when none every existed in the Constitution. She ultimately became a pro-life advocate, stating she was manipulated into signing on to the case.
Even the film's original director quit on the first day of shooting, necessitating Loeb and Allyn to step in to co-direct the film.

In January, Loeb told Breitbart News his film is "the first movie ever about the true story" of the controversial Supreme Court case. The film's Indiegogo crowdfunding site had been blocked by Facebook, he reported, at that time.
The film's cast includes outspoken conservative stars Jon Voight and Robert Davi as two Supreme Court justices, with Corbin Bernsen, John Schneider, Steve Guttenberg, William Forsythe, Wade Williams, and Richard Portnow also as justices.
Former Fox News commentator Stacey Dash, star of Clueless, plays the role of Mildred Jefferson, the first black woman graduate of Harvard Medical School and the former president of pro-life organization National Right to Life.
Pro-life activist Dr. Alveda King – niece of Dr. Martin Luther King, Jr. – is serving as executive producer of the movie.

Loeb himself made headlines when he filed a lawsuit against his ex-fiancée, actress Sofia Vergara, for full and sole custody of the former couple's embryos, which had been residing in a state of cryopreservation in California.
In a case that was the first to bring awareness to the rights of embryos, Loeb filed a petition with the District Court for the Louisiana parish of Plaquemines.
The producer told Breitbart News he became pro-life in his 20s "when I went through having two abortions."
Now, Loeb and Allyn say the timing is perfect for their film, with the resignation of Supreme Court Justice Anthony Kennedy and President Donald Trump's anticipated choice of a replacement for him.
"But even without that news, it's one of the most controversial political decisions in history," he told the Hollywood Reporter. "It divides us and makes us uncomfortable. I have my own pro-life issue going on with my fight over embryos, but no one has really told the whole truth about Roe v. Wade in a film."
"When I delved into this, I discovered conspiracy theories, fake news, made-up statistics and a whole lot of people involved who switched their positions from pro-choice to pro-life, including Norma," he said.
Posted by Wild Thing at 12:47 PM | Comments (0) | TrackBack
May 15, 2019
Anticipating the end of Roe v. Wade, states are passing new abortion laws
Anticipating the end of Roe v. Wade, states are passing new abortion laws
Posted by Wild Thing at 01:47 PM | Comments (0) | TrackBack
Alabama passes strictest abortion ban in the US
Alabama passes strictest abortion ban in the US
Posted by Wild Thing at 01:38 PM | Comments (0) | TrackBack
May 13, 2019
Doris Day, legendary Hollywood actress, dead at 97
Doris Day, legendary Hollywood actress, dead at 97
Posted by Wild Thing at 10:47 AM | Comments (0) | TrackBack
April 29, 2019
Press secretary Sarah Sanders speaks out on 'Fox & Friends' on keeping places of worship safe


Press secretary Sarah Sanders speaks out on 'Fox & Friends' on keeping places of worship safe....
Sanders: We have to call out racism, bigotry by name
Posted by Wild Thing at 10:51 AM | Comments (0) | TrackBack
April 14, 2019
Put God First - Denzel Washington Motivational & Inspiring Commencement Speech

Put God First - Denzel Washington Motivational & Inspiring Commencement Speech

In delivering the commencement speech at Dillard University, Academy Award-winning actor Denzel Washington told the college graduates to put God first in everything they do, adding that everything he has accomplished in this life was due to the grace of God.
"Number one: put God first," said Washington, getting a loud ovation from those gathered. "Put God first in everything you do."
"Everything that you think you see in me and think that I have accomplished, everything that you think I have … everything that I have is by the grace of God. Understand that. It's a gift."
Washington also told those gathered at the graduation ceremony about how back in 1975 a woman at his mother's beauty parlor had predicted that he would travel the world and speak to millions of people.
"I've been protected, I've been directed, I've been corrected, I've kept God in my life and He's kept me humble,"
"I didn't always stick with Him but He always stuck with me. So stick with Him in everything you do. If you think you want to do what you think I've done, then do what I've done."
Denzel Washington: 'Number one: Put God first', Dillard University - 2015
7 May 2015, Dillard University, Louisiana, USA
Thank you, thank you, thank you, thank you. Thank you, Joy and thank you to the choir the beautiful selection. Thank you, Bishop for your prayer, John, thank you.
And thank you for inviting me, President, hip-hop President. Can you spit? Can you spit? A little bit? A little bit? Nas or Jigga. No, no! We're in Louisiana that's right, what is it 'Cash Money', All Stars. Lil [Wayne] WEEZY, not lollipop though, not lollipop. Thank you for having me.
Uh…let me take this moment to first of all wholeheartedly, I guess I can do this without my glass maybe, let me take this moment wholeheartedly congratulate each and every one of you today – you graduated. You did it. You made it. Congratulations, you did it. You did it all by yourself, nobody helped you.No…that's not – that's what you know, I thought when I was young I started to really make it as an actor. I came in, I talked to my mother , I said 'Ma did you think that this was going to happen, I'm being so big and I'll be able to take care of everybody and I can do this and I can do that', and she said, 'all right, stop it right there. Stop it right there. Stop it right there'.
Is that it you only knew, how many people they have been praying for you. How many prayer groups she put together, how many prayer [talks] she gave, how many times she splashed me with holy water to save my sorry behind.
She said, Oh, you did it all by yourself, I'll tell you what you can do by yourself: Go outside and get a mop and bucket and wash them windows – you can do that by yourself, superstar.
So, I'm saying that to say 'I want to congratulate all the parents and friends and family and aunties and uncles and grandmother and grandfathers, teachers and enemies, all the people that helped you to get where you are today, congratulations to you are.'
I'm going to tell about two to three stories. I'm going to keep it really short. I remember my graduation speaker, got up there and went on forever, blah, blah, blah, blah, blah, blah, blah.
So I'm going to keep it short.
Number one: Put God first. Put God first in everything you do. Everything that you think you see in me. Everything that I've accomplished, everything that you think I have – and I have a few things. Everything that I have is by the grace of God. Understand that. It's a gift. Forty years ago, March 27th, 1975 – it was forty years ago just this past March, I was flunking out of college I had a 1.7 grade point average, I hope none of you can relate.
I had a 1.7 grade point average, I was sitting in my mother's beauty shop. They still call the beauty shop now, what they call it? Yeah, and I was sitting in a beauty parlor. I was sitting in my mother's beauty parlor.
And I'm looking in the mirror and I see behind me this woman under the dryer and every time she looked up – she every time I looked up she was looking at me. She was looking me in the eye, I don't know who she was and I said you know, she said somebody give me a pen, give me a pencil I have a prophecy.
March 27th, 1975, she said boy you are going to travel the world and speak to millions of people. Now mind you I flunked out of college I'm thinking about joining the army I didn't know what I was going to go and she is telling me I'm going to travel the world and speak to millions of people.
Well I have, traveled the world. And I have spoke to millions of people, but that's not the most important thing, success that I had the most important thing is that what she taught me, what she told me that day has stayed with me since.
I've been protected, I've been directed, I've been corrected, I've kept god in my life and it's kept me humble, I didn't always stick with him but he always stuck with me.
So stick with him, in everything you do, if you think you want to do, what you think I've done, then do what I've done. And stick with god.
Number two: fail big, that's right. Fail big, today is the begining of the rest of your life and you can be just – be very frightening. And it's a new world out there, it's a mean world out there. You only live once, so do what you feel passionate about, passionate about. Take chances professionally, don't be afraid to fail, there is an old IQ test [that] was nine dots and you had to draw five lines with the pencil within the nine dots without lifting the pencil.
The only way to do it was to go outside the box. So don't be afraid to go outside the box. Don't be afraid to think outside the box. Don't be afraid to fail big, to dream big, but remember, dreams without goals, are just dreams. And they ultimately fuel disappointment.
So have dreams, but have goals, life goals, yearly goals, monthly goals, daily goals. I try to give myself a goal every day, sometimes just to not curse somebody out. Simple goals but have goals and understand that to achieve these goals you must apply discipline and consistency, in order to achieve your goals you must apply discipline which you've already done, and consistency every day not just one Tuesday and just a two days, you have to work at it.
Every day you have to plan, every day you heard the saying, we don't plan to fail, we fail to plan – hard work works, working really hard is what successful people do. And in this text tweet, twerk world that you've grown up in remember just because you're doing a lot more doesn't mean you're getting a lot more done.
Remember that — just because you're doing a lot more, doesn't mean you're getting a lot more done, don't confuse movement with progress, my mother told me she said 'yeah, because you can run and play all the time and never get anywhere.' So continue to strive, continue to have goals, continue to progress.

Number three: you'll never see a U-Haul behind a hearse: I'll say it again, you'll never see a U-Haul behind a hearse. I don't care how much money you make, you can't take it with you. The Egyptians tried it, they got robbed. That's all they got. You can't take it with you, with you, and is that how much you have – it's what you do, with what you have, we all have different talents, some of you'll be doctors, some lawyers, some scientists, some educator, some nurses, some teachers.
Yeah, okay. Some preachers, the most selfish thing you can do in this world is help someone else why is this selfish, because the gratification, goodness that comes to you, the good feeling, the good feeling that I get from helping others, nothing's better than that. Well one of two things but, nothing's better than that, not – not jewelry, not big house I have not big cars, but is the joy that's where the joy is and helping others that's where the success is in helping others.
Finally, I pray that you put your slippers way under the bed tonight, so that when you wake up in the morning you have to get on your knees to reach them. [Applause] And while you're down there, say thank you for grace, thank you for mercy, thank you for understanding, thank you for wisdom, thank you for parents, thank you for love, thank you for kindness, thank you for humility, thank you for peace, thank you for prosperity. Say thank you in advance for what's already yours.
So that's how I live my life, that's why – [where I am today]. Say thank you in advance for what is already yours.
True desire in the heart for anything good is God's proof to you sent beforehand to indicate that it's yours already.
I'll say it again.
True desire in the heart, that itch that you have whatever it is you want to do, that thing that you want to do to help others and to grow and to make money that desire that itch, that's God's proof to you, sent beforehand, already to indicate that it's yours.
And anything you want good you can have, so claim it, work hard to get it. When you get it, reach back, pull someone else up, each one teach one.
Don't just aspire to make a living. Aspire to make a difference. Thank you.
Posted by Wild Thing at 05:15 PM | Comments (0) | TrackBack
Sly Stallone talks about Jesus
Sly Stallone talks about Jesus
Posted by Wild Thing at 04:05 PM | Comments (0) | TrackBack
January 06, 2019
TIM ALLEN talks about God
TIM ALLEN talks about God
Posted by Wild Thing at 09:50 AM | Comments (0) | TrackBack
July 04, 2017
Happy July 4th - 2017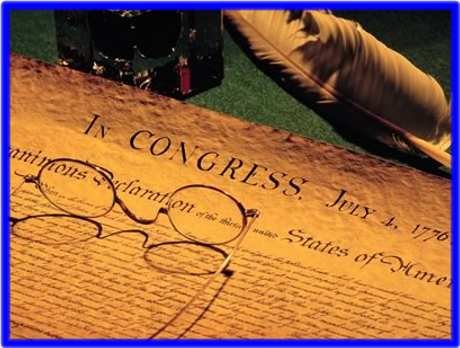 The Declaration of Independence In Congress, July 4, 1776
We hold these truths to be self-evident, that all men are created equal, that they are endowed, by their Creator, with certain Inalienable rights, that among these are Life, Liberty, and the pursuit of Happiness.
That to secure these rights, Governments are instituted among Men, deriving their just powers from the consent of the governed, That whenever any Form of Government becomes destructive of these ends, it is the Right of the People to alter or abolish it, and to institute new Government, laying its foundation on such principles, and organizing its powers in such form, as to them shall seem most likely to effect their Safety and Happiness. Prudence, indeed, will dictate that Governments long established should not be changed for light and transient causes; and accordingly all experience hath shewn, that mankind are more disposed to suffer, while evils are sufferable, than to right themselves by abolishing the forms to which they are accustomed. But when a long train of abuses and usurpations, pursuing invariably the same Object, evinces a design to reduce them under absolute Despotism, it is their right, it is their duty, to throw off such Government, and to provide new Guards for their future security."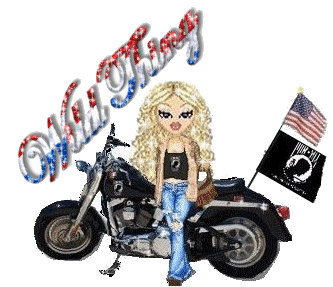 We owe the generation that gave us the Declaration of Independence, and the Constitution.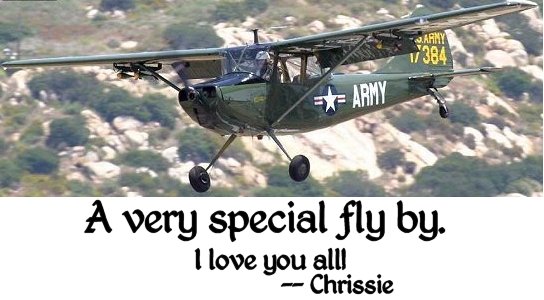 Posted by Wild Thing at 02:09 PM | Comments (1) | TrackBack
June 29, 2017
Thank you to my readers and those that comment.....


I want to thank each of you that stop by to read or comment at my blog. This year I have been spending more time off line and enjoying retirement and time together with my husband and his family here in Florida. My husband is 84 and I turned 70 this year so our time is even more precious to us.
There will be days that there are no new posts and then other times where something new is posted each day. Please know that I am grateful to have met you all online and your kindness means a lot to me.
Have a wonderful holiday weekend and God bless each one of you.

((((hug))))
Chrissie aka Wild Thing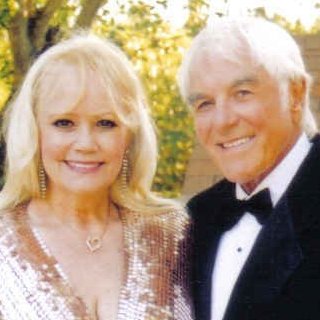 Posted by Wild Thing at 11:04 AM | Comments (3) | TrackBack
March 26, 2013
Missed Several Days ...I had the flu but am feeling better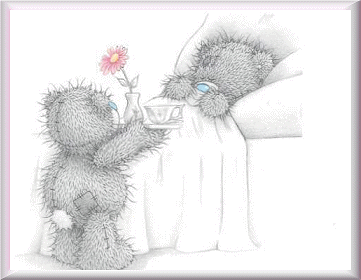 Posted by Wild Thing at 12:50 AM | Comments (3)
December 31, 2012
Herbal supplement may prevent dangerous blood clots

Herbal supplement may prevent dangerous blood clots
An apple a day may actually keep the doctor away – or even better, keep you from getting a life-threatening blood clot. So might an orange or onion, it turns out. All of these fruits and veggies are high in a flavanoid known as rutin, a natural anti-clotting agent, according to a study published Tuesday.

Each year, approximately one third of all deaths in the United States are caused by a heart attack or stroke.
"It's not always fully appreciated that the majority of Americans will die as the result of a blood clot in either their heart or their brain," said the study's senior author Dr. Robert Flaumenhaft, associate professor at Harvard Medical School and a researcher at Beth Israel Deaconess Medical Center in Boston.
Even with the use of existing anti-clotting therapies, such as aspirin, Plavix and warfarin (Coumadin), an estimated 1,255,000 heart attacks and 795,000 strokes occur each year.
Flaumenhaft and his research team at Beth Israel were looking for a compound that could block the action of a clotting agent, a protein called disulfide isomerase (PDI), which they found is rapidly secreted during thrombosis—when a clot forms in a blood vessel.
But because PDI is necessary for the production of certain proteins, they had to hunt for a compound that could block only certain PDI proteins. When the researchers tested more than 5,000 compounds, rutin emerged as the most potent.
Rutin is found in many fruits and vegetables, including apples (especially the peels), berries, citrus fruits and onions, as well as teas and buckwheat. It is also sold as an herbal supplement. Fortunately, studies have shown that flavanoids are well tolerated and safe.
The researchers then tested rutin to see if it would prevent blood clots in a mouse model.
"Rutin proved to be the most potently anti-thrombotic compound that we ever tested in this model," said Flaumenhaft. In addition, epidemiologic studies have found that a diet high in flavonoids is associated with a lower risk of heart attack and stroke.
Though clinical trials in people still need to be done, the research is promising and clearly demonstrated that targeting PDI is an effective anti-clotting therapy. Because the Food and Drug Administration has already established that rutin is safe, the flavanoid can be tested in a clinical trial relatively quickly.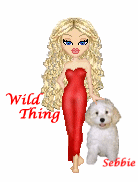 Wild Thing's comment....................
With Obamacare looming we all need to try and stay as healthy as possible.
Posted by Wild Thing at 02:47 AM
December 25, 2012
Jack Klugman Dies at Age 90, an Actor and also served in U.S. Army in World War II
Jack Klugman Dies at Age 90 and Veteran

Jack Klugman, one of television's most-loved actors, died today at the age of 90. He died peacefully at his home in Northridge, Calif., with his wife, Peggy, by his side, according to an announcement by his attorney.
In a career that spanned more than 60 years, Klugman epitomized the "everyman," and was best known for two popular television series of the 1970s and early 1980s: "The Odd Couple" and "Quincy, M.E."
In "The Odd Couple," about two divorced men living together -- a neat freak and a slob -- Klugman played Oscar Madison, the slob sportswriter to Tony Randall's overly fussy Felix Unger.
"The Odd Couple," which was based on Neil Simon's play of the same name, brought Klugman two Emmys, not bad for a man whose first drama teacher told him he was better suited to be a truck driver. The show ran for five years, and has lived on for decades in syndication.
PHOTOS: In Memoriam -- People We Lost in 2012
In "Quincy, M.E.," a precursor to "CSI," Klugman became just as iconic playing the relentless Los Angeles medical examiner with a talent for forensics. "We had some wonderful writers," Klugman said in a 1987 Associated Press interview. "Quincy was a muckraker, like Upton Sinclair, who wrote about injustices."
A heavy smoker, Klugman fought throat cancer, and subsequent surgery left him with a raspy voice, which was worked into later movie and TV roles, including "The Odd Couple: Together Again" in 1993 and "Dear God" in 1996.
A year after his "Odd Couple" co-star, Tony Randall, died in 2004, Klugman published "Tony and Me," and told CNN: "A world without Tony Randall is a world that I cannot recognize."
Klugman began his career in 1954 on the soap opera "The Greatest Gift." In the same year he made several appearances on the NBC legal drama "Justice," whose episodes drew from actual cases of the Legal Aid Society of New York.
His major movies included "12 Angry Men" (1957), playing juror No. 5; "Days of Wine and Roses" (1962), starring opposite Jack Lemmon; and "Goodbye Columbus" (1969), based on the novella by Philip Roth, starring Ali MacGraw and Richard Benjamin.
Born Jacob Joachim Klugman on April 22, 1922, in Philadelphia to Russian Jewish immigrants, Klugman studied acting at Carnegie Insitute of Technology (now Carnegie Mellon University). He served in the U.S. Army in World War II, and moved on to summer stock and off-Broadway, rooming with actor Charles Bronson, according to The Associated Press. He made his Broadway debut in 1952 in a revival of "Golden Boy." An early TV high point was appearing with Humphrey Bogart and Henry Fonda in a production of "The Petrified Forest." He also had roles in several "Twilight Zone" episodes.
He was married to actress-comedian Brett Somers, who played his ex-wife Blanche in "The Odd Couple," from 1953 until her death in 2007. His survivors include their two sons, Adam Klugman and David Klugman, and two grandchildren.
He married Peggy Crosby, the ex-wife of Bing Crosby's son, Phillip Crosby, in 2008.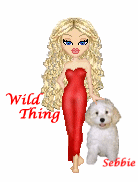 Wild Thing's comment...................

Jack was a very nice man, I got to meet and worked with him one time, and and he was very kind to me. R.I.P. Jack.
Here is a photo of Jack and I after we finished work....Jack Klugman and I at the " Artist and Model's Ball"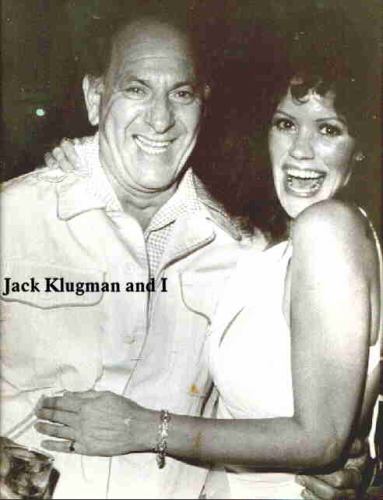 Posted by Wild Thing at 11:22 AM | Comments (1)
August 14, 2011
Site Back and Thank You For Your Patience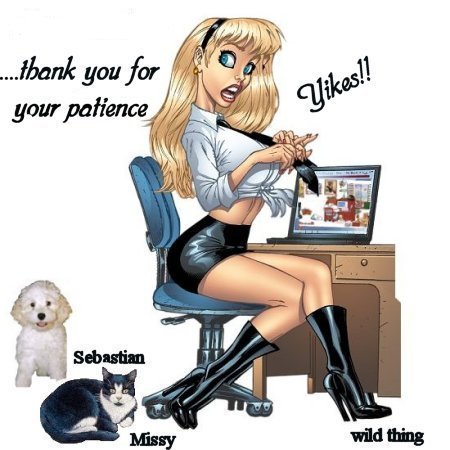 Sorry I am late today. My site was down and as of 06:30 this morning it would not load for me.
Everything else with my computer worked great it was only my blog I could not get into. When all else fails that I tried to make it happen, one has to just go to sleep and also I emailed the company that Hosts my site and they fixed it.
Thank you for your patience.
(((hug)))
Wild Thing
Posted by Wild Thing at 11:55 AM | Comments (2)
March 13, 2011
Happy Birthday Cuchieddie and Many More! ~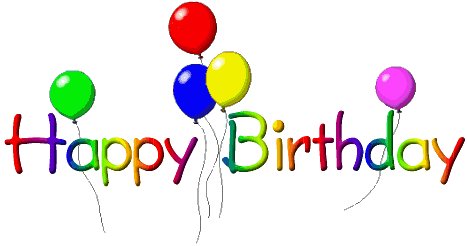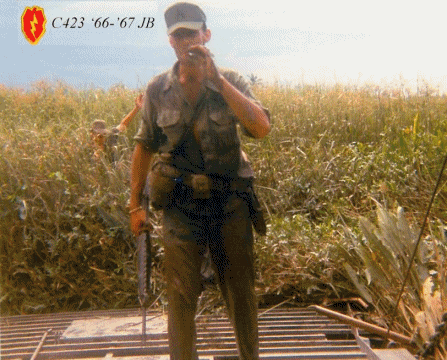 Photo of Teddy in Vietnam .
The pretty blonde in the photo is Eddie's beautiful wife Terry.
4/23rd 25th Infantry Division ( Stryker)
2nd Tour Huey door gunner with the Robin Hoods
Tomahawks
66-68
.

Happy Birthday Eddie,
Thank you for your friendship and being a part of Team Theodore.
LOVE ya bunches!
Chrissie and everyone at Theodore's World
Posted by Wild Thing at 08:50 AM | Comments (10)
March 01, 2011
Beautiful Actress Jane Russell, Film Star of '40s, '50s, Dies at 89
.

LOS ANGELES -- Jane Russell, the busty brunette who shot to fame as the sexy star of Howard Hughes' 1941 Western "The Outlaw," died Monday of respiratory failure, her family said. She was 89.
Although Russell made only a handful of films after the 1960s, she had remained active in her church, with charitable organizations and with a local singing group until her health began to decline just a couple weeks ago, said her daughter-in-law, Etta Waterfield. She died at her home in Santa Maria.
"She always said I'm going to die in the saddle, I'm not going to sit at home and become an old woman," Waterfield told The Associated Press. "And that's exactly what she did, she died in the saddle."
Hughes, the eccentric billionaire, put her onto the path to stardom when he cast her in "The Outlaw," a film he fought with censors for nearly a decade to get into wide release.
With her sultry look and glowing sexuality, Russell became a star before she was ever seen by a wide movie audience. The Hughes publicity mill ground out photos of the beauty in low-cut costumes and swim suits, and she became famous, especially as a pinup for World War II GIs.

By that time she had become a box-office star by starring with Bob Hope in the 1948 hit comedy-Western "The Paleface."
Although her look and her hourglass figure made her the subject of numerous nightclub jokes, unlike Monroe, Rita Hayworth and other pinup queens of the era, Russell was untouched by scandal in her personal life. During her Hollywood career she was married to star UCLA and pro football quarterback Bob Waterfield.
"The Outlaw," although it established her reputation, was beset with trouble from the beginning. Director Howard Hawks, one of Hollywood's most eminent and autocratic filmmakers, rankled under producer Hughes' constant suggestions and finally walked out.
"Hughes directed the whole picture -- for nine bloody months!" Russell said in 1999.
She was born Ernestine Jane Geraldine Russell on June 21, 1921, in Bemidji, Minn., and the family later moved to the San Fernando Valley in Los Angeles.

.
At the height of her career, Russell started the "Hollywood Christian Group", a weekly Bible study at her home which was arranged for Christians in the film industry.
Russell appeared occasionally on the Praise The Lord program on the Trinity Broadcasting Network, a Christian TV channel based in Costa Mesa, Cali.
Russell was at times a prominent Republican Party member who attended Dwight Eisenhower's inauguration with other notables from Hollywood Lou Costello, Dick Powell, June Allyson, Anita Louise and Louella Parsons.
During World War II and after she spent time touring air bases and army camps with Bob Hope-entertaining the soldiers and refreshing them with hope and light-hearted humor. "It was wonderful to work with Bob," Jane comments wistfully, "And we felt such a sense of privilege about our work with the troops."
.

Hollywood Actress Declares Herself 'Right Wing Christian Bigot'

February 3, 2003
Arlington, Va. (CNSNews.com) - Veteran Hollywood Actress Jane Russell declared herself a "mean-spirited, narrow-minded, right-wing Christian bigot" to a crowd of conservative activists on Saturday.
The retired actress was making the point that she is tired of Christian conservatives being labeled intolerant when they stand up for their beliefs.
Russell's comments received enthusiastic applause at the Conservative Political Action Conference (CPAC) in Arlington, Va.
The 81-year-old Russell, who spoke on a panel called "Hollywood Needs Adult Supervision," explained that her son chides her for using the term 'bigot,' but she insists on doing so.
"My son said, 'Mother you can't say the word bigot because that has to do with nationalities and things.' I said, 'No darling, it's a verb. It means I can't stand these people who are trying to take the Ten Commandments off the wall, take prayer out of school and... take prayer out of football games.' It's too ridiculous," Russell said.
"The Lord put this country together or we wouldn't be like we are," she added.
Russell, a former pin-up girl from the 1940s and 1950s who starred in such films as "Outlaw" and 1953's "Gentlemen Prefer Blondes" with Marilyn Monroe, now serves as an advocate for children.
Russell noted how Hollywood's political affiliations have changed since her heyday.
"I have always been a Republican, and when I was in Hollywood long ago, most of the people there were Republican. The studio heads were all Republican, my boss, [billionaire producer] Howard Hughes, was a raving Republican, and we had a motion picture code in those days so they couldn't do all this naughty stuff," Russell said.
"We had John Wayne, we had Charlton Heston, we had man named Ronald Reagan, we had [Robert] Mitchum, Jimmy Stewart, Clark Gable," she added.
In an interview with CNSNews.com,\b Russell explained why she believes present-day Hollywood has become so liberal.
"I think the 60's have happened between when I was there and now. A lot of the actors and actresses, their parents were 60's people and they just have a Democratic left wing - [they] flipped," Russell said.
Asked what she thinks of present-day Hollywood liberals such as George Clooney, Susan Sarandon and Sean Penn, Russell quipped, "I think they're not well."

.
June 21, 2010

Some great American assets just keep on keepin' on. Classic movie goddess Jane Russell — at age 89 — will be part of the burgeoning cast for Troopathon 2010, an 8-hour live broadcast from the Richard M. Nixon Presidential Library. The event to raise money for care packages sent to troops in Iraq and Afghanistan was organized by Move America Forward — a grass-roots pro-troop group.
.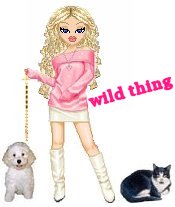 Wild Thing's comment.........
She was a conservative and taped a number of commercials for Republican candidates in primary elections some years ago. She became an adoption advocate and staunchly pro-life .
Jane Russell, Bob and Delores Hope were all good buddies.

Asked what she thinks of present-day Hollywood liberals such as George Clooney, Susan Sarandon and Sean Penn, Russell quipped, "I think they're not well."
LOL - a nice way of putting it!
Thank you, Jane! God bless her.
Posted by Wild Thing at 05:55 AM | Comments (3)
February 19, 2011
~ Happy Birthday Jack ~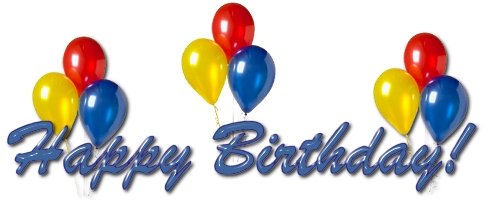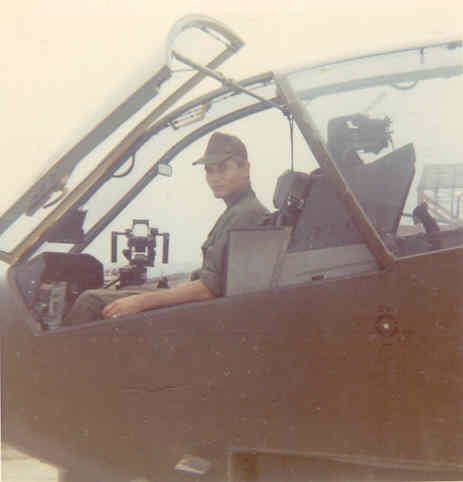 .

Happy Birthday Jack !
From all of us at Theodore's World. Wishing you many more birthday's and good health!
Thank you Jack for your friendship and being a part of this little home online.
God bless you Jack,
Chrissie
Posted by Wild Thing at 05:48 AM | Comments (5)
February 17, 2011
~ ~ Happy Birthday Darth ~ ~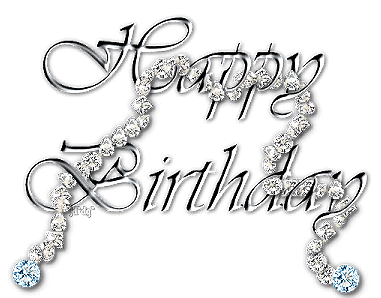 .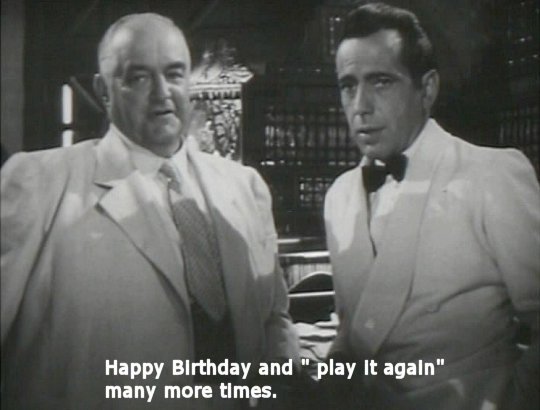 Happy Birthday Darth from everyone at TW.,
Wishing you all the best in all things. Thank you for being a part of Theodore's World and for your friendship.
God bless you Darth.

Chrissie
Posted by Wild Thing at 03:48 AM | Comments (6)
January 05, 2011
The Story Behind The "Star Spangled Banner" Our National Anthem
Dudley Rutherford, senior pastor of Shepherd of the Hills Church in Porter Ranch, California, explains the
story behind the "Star Spangled Banner" - our National Anthem.
.
.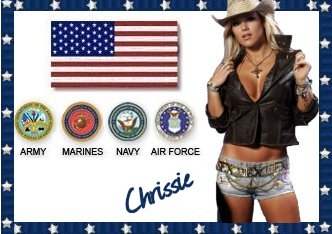 Wild Thing's comment.........

On this special day after all the Townhalls and Tea Party events, people speaking out, writing letters, making phone calls and our voting in November last year, I thought this would be a good day to play the story of our Anthem which is the first video and the other video where a Marine sang at one of the Tea parties.
Posted by Wild Thing at 04:55 AM | Comments (8)
December 28, 2010
No Posts Today
I am so sorry, but there won't be any posts today. Not sure if I have the flu or if I ate something that made me sick.
Whew!
Later today I will try to respond to yesterdays comments, I read them just now and thank you so mcuh for sharing.

((hug ))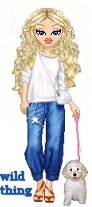 Posted by Wild Thing at 01:40 AM | Comments (14)
September 13, 2010
" Proud to be an American" in Sign Language ~ Awesome!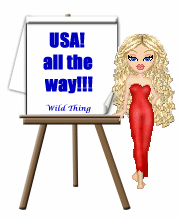 Wild Thing's comment.........
I love signing, it is beautiful to watch. One day I would love to learn how to do this. I thought you might like to see this and it is touching with the song that was chosen as well.
Posted by Wild Thing at 04:55 AM | Comments (4)
September 12, 2010
Restoring Honor
Throughout history America has seen many great leaders and noteworthy citizens change her course. It is through their personal virtues and by their example that we are able to live as a free people.
.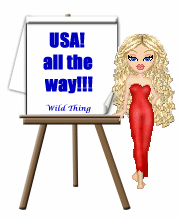 Wild Thing's comment.........
I love America so much!

Posted by Wild Thing at 04:45 AM | Comments (2)
September 10, 2010
Happy Birthday Mark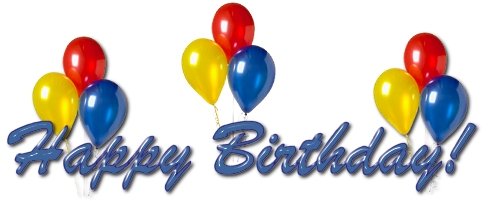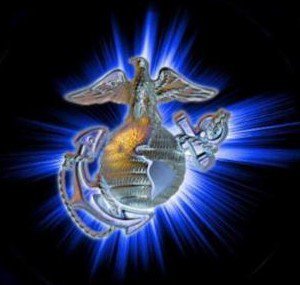 .
Happy Birthday Mark from everyone at Theodore's World.
Have a great day and many healthy and happy years ahead.
Eat drink andn be merry for November is on it's way.
Chrissie and all of Team Theodore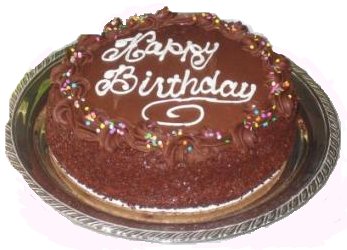 Posted by Wild Thing at 05:50 AM | Comments (8)
August 26, 2010
Happy Birthday Chief!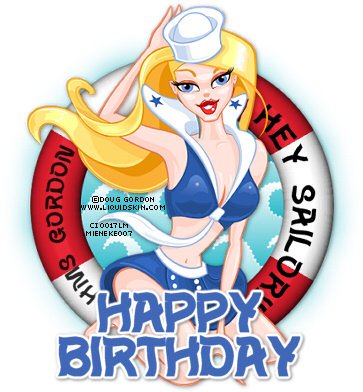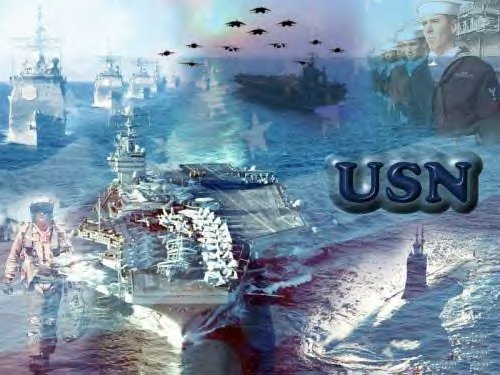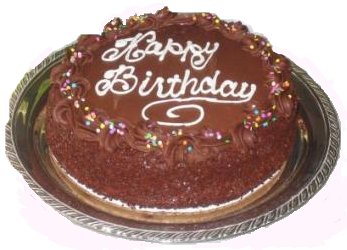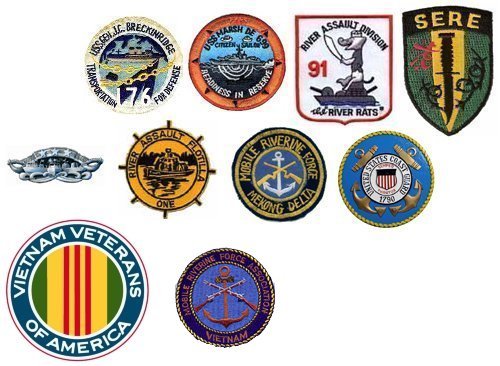 Happy Birthday CHIEF,
May you have the best birthday ever and many more. Thank you for serving our country and being a part of
Theodore's World and my friend.
From Chrissie and Nick ( Angry Old Salt) and everyone here .
Posted by Wild Thing at 06:49 AM | Comments (4)
August 02, 2010
Happy Birthday To Rhod and Your Wife M.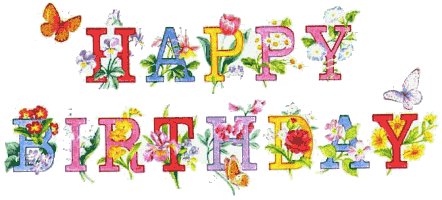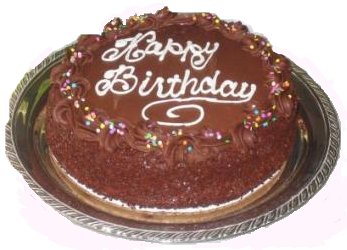 Happy Birthday Rhod to you and your wife. Thank you for being a part of Team Theodore.
Have a wonderful birthday and many more.
from all of us here at Theodore's World
~ Chrissie

Posted by Wild Thing at 05:49 AM | Comments (6)
July 31, 2010
Computer Probems All Fixed Thanks To Awesome Local Computer Repair I Recommend!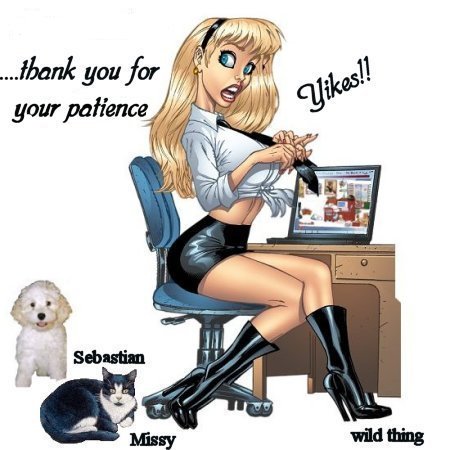 Phone: 941.739.3600
Your Mobile Computer Repair professionals! Servicing Manatee and Sarasota counties.
I have used this company for several years ever since we moved to Florida practically. They are so good, and I just want to recommend them . Their website above lists the cities on the West side of Florida that they cover.
Thank you everyone here at Theordore's World for your patience yesterday and I am sorry there were no postings.
All is back now and running great. I had to get a new modem.
Love you all
Wild Thing
Posted by Wild Thing at 03:49 AM | Comments (5)
July 22, 2010
~ Happy Birthday BobF ~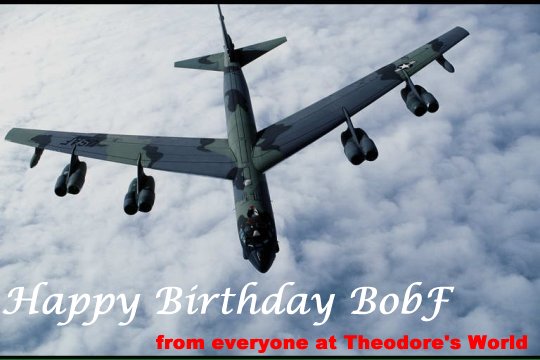 Happy Birthday BobF,
May you have many, many more ! Thank you for being here and a part of Team Theodore.

From everyone here at Theodore's World
Chrissie
Posted by Wild Thing at 05:49 AM | Comments (6)
April 17, 2010
Sorry Late I Had Connection Problems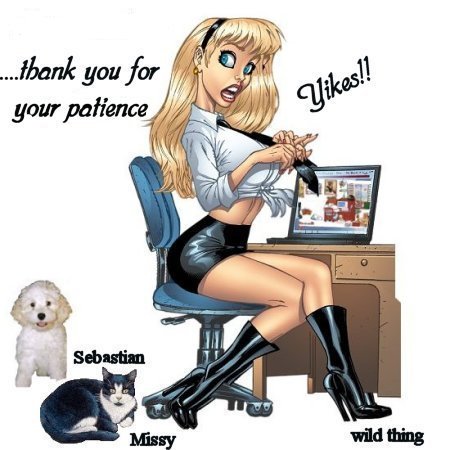 I am so sorry I am late posting for today. As you know I do the new posts during the middile of the night for the next morning. I kept getting knocked offline and would wait up to 45 minutes then back on and then knocked off again. It has to be something to do with my router because I could not use my laptop either. So it was the connection for sure. I turned it all off around 3 this morning and hoped it would work if I gave it time to sit and be totally off.
Yipee it worked. I have a call in to the man that is my tech guy to come next week and check it out. I ran a check on my system and it says all is perfect so maybe I just need a new router or something, I have no idea. But thank God all is OK right now.
Posted by Wild Thing at 10:55 AM | Comments (6)
March 13, 2010
Happy Birthday Cuchieddie HOOAH!!!!!!!!!!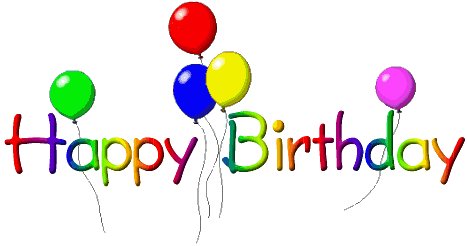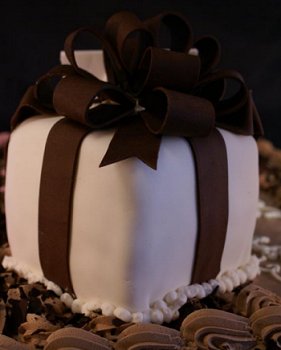 .

Happy Birthday Cuchieddie and many more.
Thank you for being a part of Team Theodore!!
from ALL of us
Posted by Wild Thing at 05:49 AM | Comments (11)
February 19, 2010
Happy Birthday Jack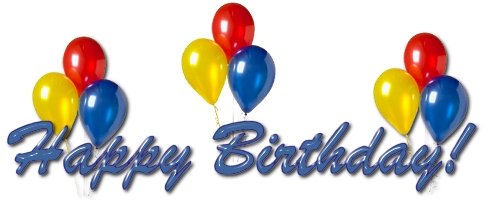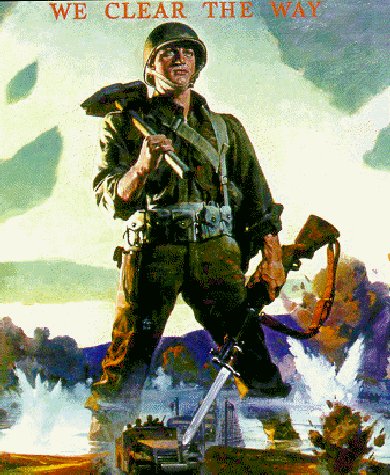 Happy Birthday to you Jack from everyone here at Theodore's World.
And all the best wishes and many healthy, happy years into forever.
Thank you for being a part of Team Theodore, and thank you for having your blog .....Conservative Insurgent.
Posted by Wild Thing at 05:48 AM | Comments (5)
February 17, 2010
Happy Birthday Darth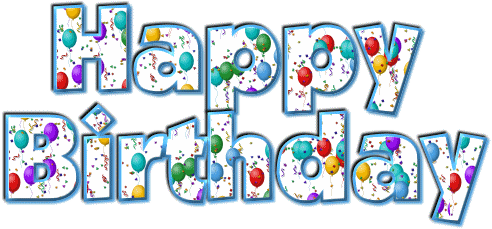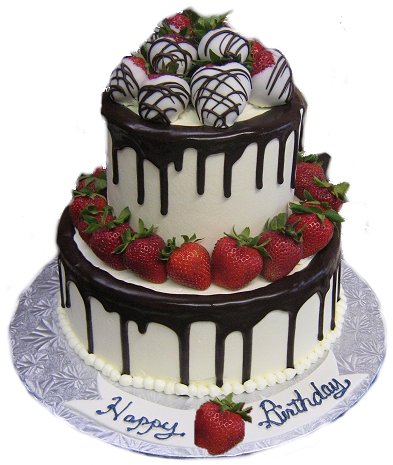 Happy Birthday Darth from all of us,
Thank you for your friendship and being a part of Team Theodore.

Have a wonderful special day today.
((hug))
Posted by Wild Thing at 05:49 AM | Comments (6)
October 24, 2009
Happy Birthday SSgt Steve!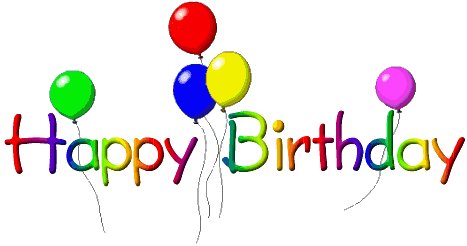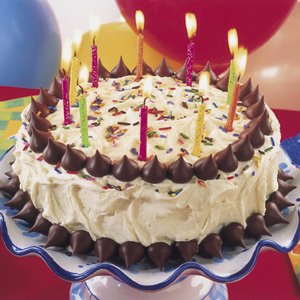 Happy Birthday SSgt Steve and many more
The best of wishes for you in all things. Thank you for being a part of Team Theodore and for your kindness and friendship
.
Chrissie and all of us here
.
Posted by Wild Thing at 05:47 AM | Comments (7)
October 13, 2009
How One Man Averted an Identity Theft Epidemic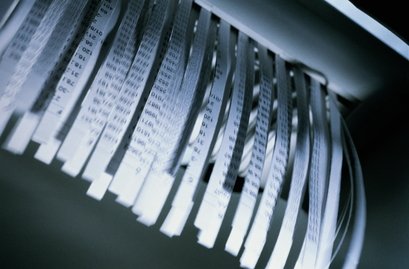 How One Man Averted an Identity Theft Epidemic
A San Francisco landlord, saddled with sensitive documents, did the right thing
By JOE ROSATO JR.
In a small, empty office in San Francisco's Cow Hollow, landlord Billy Tookoian surveyed a fraudster's dream: 46 cardboard boxes of personal information.
The boxes were the detitrus of what was until last year a thriving business, Financial Title. Then the economy tanked, and the company folded up its locations all across California, including the one Tookoian rented to it.
"They basically abruptly closed shop," he said as he walked past the company's logo still affixed to a white wall. "Turned the lights off, closed the door and walked away."
The company walked away, but it left behind a few souvenirs of its time there.
The office desks and chairs were left at the ready for the morning workforce. Also left behind: the 46 boxes, containing personal information for about 2,000 clients.
A bankruptcy firm that handled the closure worked out a deal that allowed Tookoian to take control of his building without a lengthy court battle. But in exchange, he was left responsibility for all the personal files.
"We had 2,000 to 3,000 files," Tookoian said. "As a landlord and a condo owner, didn't feel comfortable just throwing them out in the recycling bin."
So while he figured out what to do with the files, they languished in a corner of his building.
Tookoian fingered through the boxes, bearing Social Security numbers, copies of checks, bank information, credit reports, even thumbprints.
"I guess the best way to describe what's in those files is an identity theft fraud starter kit," said Tookoian.
According to consumer advocates, 10 million people in the U.S. will fall victim to identity theft each year. Joe Ridout of Consumer Action says situations like Tookoian's have become more common as the economy takes a toll on businesses : "One of the hidden consequences of this economic mess we've been in over a year now is that a lot of businesses are failing and as they fail they leave behind a lot of information that could contain something very important about you and me."
Ridout says the Federal Trade Commission has implemented new laws requiring businesses to properly dispose of sensitive personal information. So far, an Illinois mortgage company was fined $50,000 for throwing personal records in a dumpster. But fines like that are rare.
"I think most of us underestimate how much of our personal information is just lying about in numerous businesses across the country," Ridout said.
In Tookoian's case, there is a happy ending for Financial Title's customers, who probably had little idea that a lifetime's supply of personal information was sitting in a cardboard box, guarded by a single deadbolt. Last week, a company that specializes in destroying sensitive documents hauled off all 46 boxes from Tookoian's business.
And left him with the bill.
.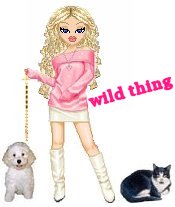 Wild Thing's comment..........
Thank God this man did the right thing. This would have been a total nightmare for those in the files he had if he had done something else with it. Even if he didn't himself if he had decided to let bad people have it or something.
"Identity theft is the number one consumer crime in America, and still growing rapidly. Many employers are beginning to realize that identity theft protection can be a highly valuable addition to an employee benefits program. "Identity theft is the number one consumer crime in America, and still growing rapidly. Many employers are beginning to realize that identity theft protection can be a highly valuable addition to an employee benefits program".
How bad is identity theft these days? It is huge and it is now the number one crime in the US. Many people are concerned with Identity Theft and one recent Headline read; "Identity Theft; Have they Got You Yet?" Well when I read that, I thought to myself, actually they have. Indeed, Internet Identity Theft, hacking and phishing scams have now topped the amount estimated in illegal drug sales in the United States; Ouch!
Many companies ask us for personal data and we are assured we are safe in giving it to them, but each week we hear of a company losing data? Next, many of these companies are required to collect the information due to Know Your Customer Laws, generally enacted to prevent international terrorists move money or purchase items to use for evil purposes.
Then we have the government asking for data, most people worry about this; you know BIG BROTHER or the Movie 1984? Still with the interconnectedness of government computers and all the data from IT systems, which are to figure out your every purchase, move etc. some fear that their privacy is being violated and also fear that their data and personal information may end up in the hands of criminals.
So, what is the future of IT and are the fears cited by groups like the "Electronic Privacy Frontier" non-profit group warranted or can we allow this information for use to help us and not penalize us or be used against us in the future?
Will the new IT Systems streamline data to help people or should we worry about let's say big government or its potential misuse and either way is the data safe? So that is the question of the day. And my question to you is how do you feel about this? What safeguards should be in place? And do you trust the system or IT infrastructure with your data?
Lots of questions these days surrounding Identity Theft. I certainly hope this article is of interest and that is has propelled thought.
I have done two posts about a company I work with called Pre-Paid Legal. It gives you a Law Firm to call upon anytime you need a lawyer, legal advice, a letter written, for numerous reasons too many to mention here. It also has Identity Theft Shield that unlike others that offer protection for credit cards, this one covers ALL your forms of identity. Your SS#, credit cards, banking, medical, etc.
This article that Richard sent me is so timely because as I mentioned in my other posts there is something so special happening
I care about all of you and would love to be able to know you are protected too and to have a law firm all for you to use for needs you may not even know about today. It is something I love sharing about with others, something I am proud of be connected with and to help others see how awesome this can be.
The Pre-Paid Legal membership helps people. We see it every day. Here are two example's:
Our member ordered a nutritional supplement which was advertised on television. The member believed that he was getting the ten day free trial, but he was billed for a 60 day supply. The member tried to get a refund and was unable to do so. Our attorney wrote a letter and was able to get a refund of $87.00 for the member.
Another member wrote a check to a company. The check bounced. The company called and threatened our member, who paid the amount, plus returned check fees, via Western Union. The company ran the check through again, obtaining the money twice and causing overdraft fees at the member's bank. Our attorney wrote a letter and the member received the sum of $748.93.
And one more thing that is well worth checking out. Never before has Pre-Paid Legal been in a position to "Launch" an internet company that will likely be the next Yahoo, Facebook type force on the internet. Please watch this video. If you are not interested at this time, I bet you know someone who would be. Wouldn't it be great to have that person see how much you thought of them to share something that can do so much for them. Something so positive in so many ways. I love to help people and I can tell you it feels so great to know I can share this.

Please watch this video it explains so much to give you information about this.I suggest to watch it all the way through.
just enter my name
Chrissie Siggelakis
Many of you have enrolled and I am so happy for you. To feel a little safer can never hurt and it sure took a lot of my mind too. Especially since I am online so much. Also regarding the Blastoff, oh wow with Christmas coming and other holidays this is a real blessing to be able to get cash back on my shopping I have to do. Two weeks ago there were 300 vendors on the list where we can shop and now it is up to 450. They said vendors are climbing the walls to be a part of this service so you know there will be more and more stores you like to shop from, for your needs or wishes. I bought ink for my printers and some other things from Office Depot at my own Blastoff homepage and I am already going to be getting cash back for my purchase.
These organizations and vendors obviously understand what is going to happen.
Here is my email if you would like to know more about this.
.

....Thank you Richard for sending this to me.
Posted by Wild Thing at 06:48 AM
October 09, 2009
For All Animal Lovers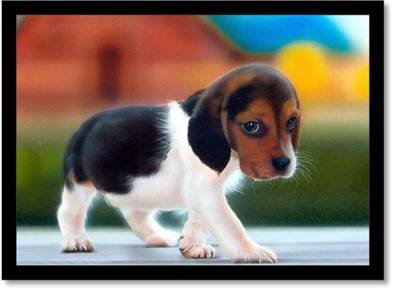 Hi, all you animal lovers!
This is pretty simple... Please ask ten friends to each ask a further ten today!
The Animal Rescue Site is having trouble getting enough people to click on it daily so they can meet their quota of getting FREE FOOD donated every day to abused and neglected animals. It takes less than a minute (about 15 seconds) to go to their site and click on the purple box 'fund food for animals for free'. This doesn't cost you a thing.
Their corporate sponsors/advertisers use the number of daily visits to donate food to abandoned/neglected animals in exchange for advertising.
Here's the web site! Please pass it along to people you know.

.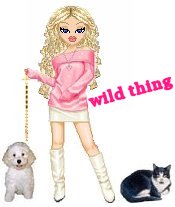 Wild Thing's comment..........
We got Missy our kitty when she was a baby from the Animal Shelter Animal Resuce place. She was a litter they were going to ................... end their life.


......Thank you RAC for sending this to me.

RAC has a website that is awesome. 336th Assault Helicopter Company

13th Combat Aviation Battalion - 1st Aviation Brigade - Soc Trang, Republic of Vietnam


Posted by Wild Thing at 02:46 AM | Comments (9)
October 05, 2009
~ Happy Birthday RAC ~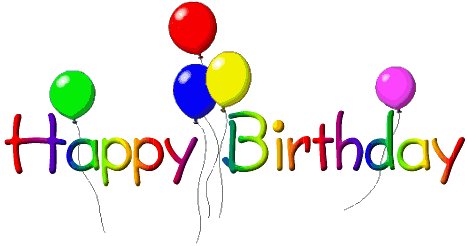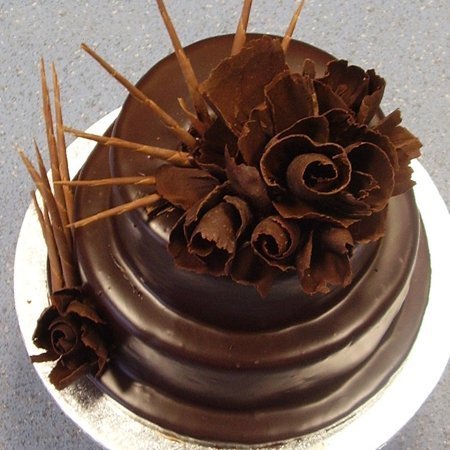 Happy Birthday RAC,
Thank you for being a part of Team Theodore.
We all wish you a fantastic Birthday and many more!!
((hug))
Chrissie and all of us.



RAC has a website that is awesome. 336th Assault Helicopter Company

13th Combat Aviation Battalion - 1st Aviation Brigade - Soc Trang, Republic of Vietnam


Posted by Wild Thing at 06:49 AM | Comments (13)
September 30, 2009
Blastoff and Pre-Paid Legal Invitation to Join Me
U.S. Attorney Generals Support Pre-Paid Legal
.

Hi everyone a little note and some sharing.
I have made so many wonderful friends here at Theodore's World. I shared about this a week ago and it is getting down to the wire now so I wanted to make sure I mentioned about this again for those that might have missed it.

If you like what you see in the following website I suggest that you act quickly. If I did not consider this to be "life changing" I promise I would not waste your time. On the other hand I do not want to have any regrets when the opportunity passes that I did not get the word out about this.
Also I understand it may or may not be for you but it could be possible someone you know would want to take full advantage of this.. Please feel free to pass along the website to them. Someone that loves to shop online, or could use a law firm for so many things, identity protection, or also might be looking for a way to add to their regular income.
One of my clients at the gym, a Vietnam Veteran shared about Pre-Paid Legal with me thinking I would be interested and I am really grateful to him. And now there is also Blastoff ..... check out the video if you like.
The video takes about 24 minutes and it is so worth watching the whole thing. It really explains so much about Pre-Paid Legal and Blastoff.
While many social networking sites may be a great way to network, none of them actually reward you financially. With Blastoff, every time your friends or family shop online through their own BLASTOFF accounts, you will get paid a commission on that sale. Just as they will from their own purchases and those they have signed up. When you get things from the site there are discounts and cash backs.
Prepaid Legal offers something everyone needs, few people have, and most anyone can afford.
Identity Protection and Legal services all in one. Both of these things have really made a difference in my feeling safer in the world we live in. Regarding the Identity Protection each week I get an email telling me there has been no suspicious activity. If there was I would be notified and it would be taken care of right away. Pre-Paid Legal, Nicholas and I used it to look at a contract when we had our air conditioner fixed for our home before we signed on for the work to be done. We faxed the law firm the contract and later in the day we got a call yes or no and what to change. It worked out so great.
Regarding the special right now with Blastoff and Pre-Paid Legal:
To get in on the ground floor of this a person needs to be a Pre-Paid Legal Associate.
I have been with Pre-Paid Legal since May and I love it. When I joined to be an Associate the cost as it will go back to after this special was $ 249.00. That is another reason why this is so hot right now, it is a great opportunity like the video above explains about the special price.
Now to add in Blastoff makes it even better. Because we have friends all over the country, I do a lot of Christmas shopping online so I can send them something, we have bought airline tickets online, so many things and now for the first time when we do this we can get paid for it. How neat is that.
If you want to become a Pre-Paid Legal Associate please go here.
Either way thank you for being here and being a part of Theodore's World and a part of my life!!!
Posted by Wild Thing at 05:48 AM | Comments (2)
September 19, 2009
What Did She Say?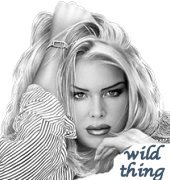 I want to share something with all of you in case anyone might be interested. I sent out a few emails about it yesterday. There are some other things I do along with having Theodore's World blog. One of them is what I want to share with you about today. I have not done this before at my blog because I like to keep TW about our troops, our Veterans and politics and all of you sharing your awesome input as Team Theodore. But this is too neat not to share about and it is time sensitive making it important to tell as many as I can quickly.
I am an independent associate with the largest provider in North America of legal service plans.
And I want to share with you about the company but also about Blastoff.
The relationship between Blastoff and the company I am with started just shy of a year ago when the CEO of Blastoff was on a Capital Campaign looking for funding for his multi-million dollar platform you see, when he met the CEO of our legal services company. He did not need to look further for funding.
The name of the company is Pre-Paid Legal Services, Inc. ( or PPL). Our company has a very simple mission. That very American citizen will have affordable access to the Legal and Justice system. It has been in business since 1972. Forbes Magazine said it is one of the best small companies in North America. Fortune Magazine said Pre-Paid Legal is one of the 100 fastest growing companies. Money Magazine said Pre-Paid Legal
was one of the top 50 stock picks of the last decade.
The company provides legal services, unlimited attorney consultation, letter writing, document preparation, traffic violation defense, auto related criminal charges defense, Wills, credit card charges disputes, challenges like foreclosures, wrongful termination on the job, or simple contract review when buying a car or a home etc. Also there is an Identity theft protection plan that covers a broader scope than most you see advertised on TV.
Our country is hurting. Frivolous lawsuits are increasing year after year and Americans do not have Equal opportunities to affordable legal advice and service without our product.
We've also added on our Identity Theft Shield because we know it's the fastest growing crime in America.
I have been with them for awhile now and love it. Bringing to people something that only large business owners can afford, your own law firm and an excellent way to also protect your identity. They have single plans and family plans. There is just Nicholas and myself and even so we have the family plan for the two of us.
Those are our two services. And now we are going to have the world seeing our services – through the Blastoff Network.
OK now about Blastoff!!
1. The Pre-Launch of Blastoff is on Sept 27th available to ALL Pre-Paid Legal Associates for FREE.
2.In order to participate in the Pre-Launch a person must be an associate with Pre-Paid Legal per the agreement our CEO made when investing his money in Blastoff Network.
3. Pre-Paid Legal has always charged a Fee to new associates for coming on board to market this amazing plan to hardworking under served American families. The normal Association Fee to get started with our company is $249. For a limited period, our company dropped that New Associate Fee from $ 249.00 to $72 to provide opportunity to people they reduced the cost to become an independent associate ending October 1st and then you can no longer take advantage of this opportunity.
On October 1, the cost to become an Associate with Pre-Paid Legal (PPL) will return to it's normal cost of $249 + membership as it has always been.
PPL is not in the business of online shopping malls or marketing online shopping malls. We are in the business of helping American Families solve their legal issues with an affordable monthly plan. We provide every American the opportunity to work with Million Dollar law firms.
Our agreement with BlastOff has a timetable and is not a permanent thing. It is temporary. Since we helped them build it, they are helping us build our company even bigger. It is an equal opportunity partnership designed and put together by 4 former State Attorney Generals and the Lead Council of one of the largest corporations in America.
The US Bar Association, National Chamber of Commerce and nearly every US State Attorney General supports and endorses our service and the integrity of Pre-Paid Legal Services, Inc. If we were doing something illegal, we will be shut down in 24 hours. Our mission is way too important for that.
God Bless America and the Free Capital Markets where we can provide a service that is truly beneficial for all the are interested and take action on this.
Bottom line.....
Who couldn't use an extra income. Imagine if your workplace is a school you can share about this with the other teachers and parents. Or a Doctor or Nurse could have an outreach that is huge with other doctors and nurses. Veterans groups that we all know could use the less expensive cost of having their own law firm for so many things and protection along with that with the Identity Shield. Are you a parent, you could approach other parents. Each person you sign up is income for you and each person they sign up adds to yours as well. It just keeps growing and with a secure company. Pre-Paid Legal pays you with a direct deposit right into your bank account after you sign someone up.
Making added money with Blastoff:
Now about this new thing Blastoff is would be your launch pad to the internet which can be customized with your favorite news, music, videos, blogs, social networks and shopping, all in one place!
Added income besides what you would get with PPL. Blastoff also pays you when you shop online - we're not kidding! Shop from over 300 retailers like Target, Macy's, Best Buy,I-Tunes, Dell, Wal-Mart, Gap and Travelocity, Home Depot, or Starbucks.com like you normally would, and get paid cash back just for being a Blastoff Member. And when you launch your Network by inviting your friends, if they sign on with PPL and Blastoff again you will be paid for that as well.
When you link to these websites and make purchases, you receive anywhere from 1%-10% cash back in your Blastoff Account. They will send a check at the end of the month.
When you invite your friends to join Blastoff, you will get paid every time they make a purchase within the Blastoff Network. Just think about getting paid every time your friends buy a song on I-Tunes, books at Barnes and Noble or a new TV at Target. And as your friends begin to invite their friends, you will see you network and your income begin to virally grow. So spread the word and get ready to Blastoff!

You can watch the video at the link below.
When you go to the site ... yes there are 2 videos ... the first one is about 4 minutes long... then you fill out a small capture page to watch the 13 min, full explanation .
http://www.greatcareerplan.com/profile/chrissiesig

Just remember that only Pre-Paid Legal Associates can join Blastoff PRE-launch.
I am simply offering this to you all. Please know if you don't want to do this I understand and I love you all so much either way! It is just that it is too good for me not to at least give you the opportunity in case you would like something like this, your own law firm and protection plus of course the added thing of BlastOff.
Thank you so much

Posted by Wild Thing at 08:45 AM
September 17, 2009
Beautiful Images of Trains and Cars
Soak it in before every boiler in the land will be cold. We are fortunate to be given a second chance with some reconditioned steam passenger tourist lines.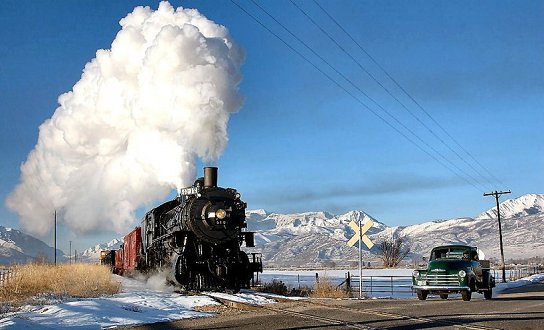 Heber City, Utah February 7, 2006
.
Nevada Northern, Ely, Nevada. February 2004
.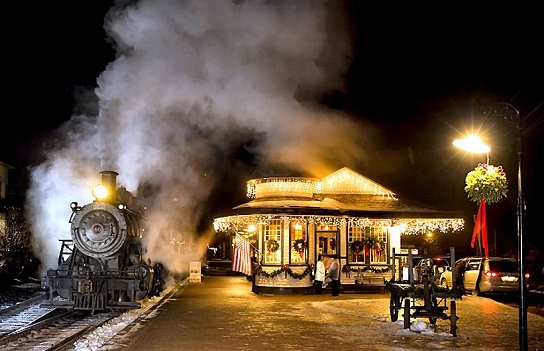 New Hope & Ivyland at New Hope, PA 12-21-08.

.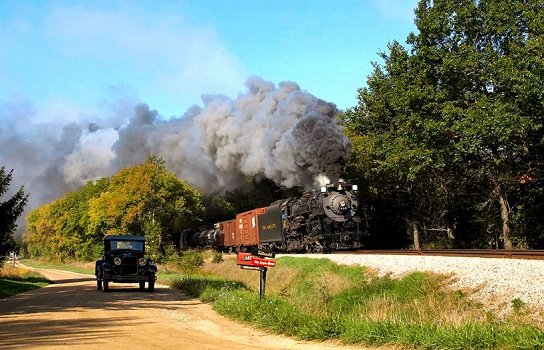 Above & below: At King Road in Owosso, Michigan, Pere Marquette 1225, a 2-8-4 Berkshire, pours it on with a freight from history next to a Ford Model A pickup on September 27, 2008, recreating a scene from the good old days.


.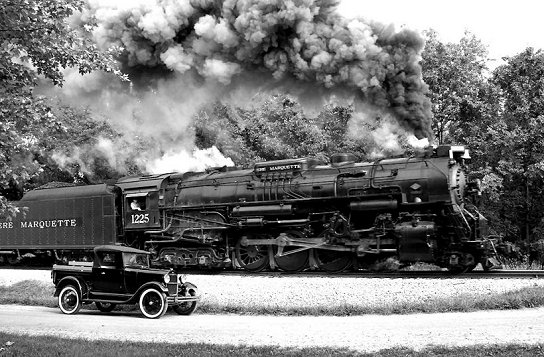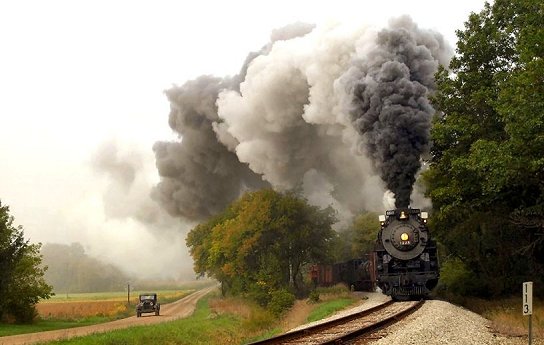 Steaming down memory lane is Pere Marquette 1225 Owosso, Michigan September 27, 2008
.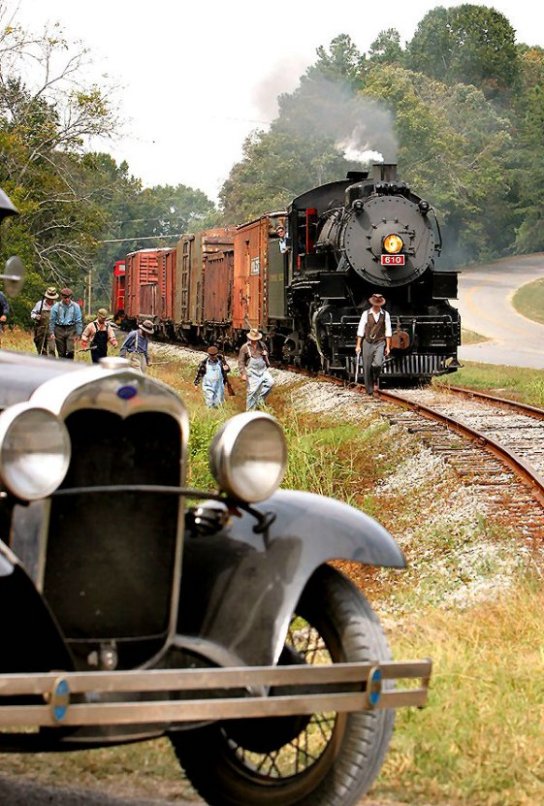 Southern 2-8-0 610 at Rock Spring, Georgia 10-8-2004

.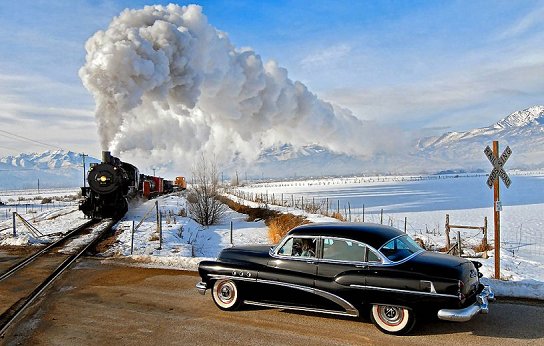 Heber City, Utah. Union Pacific 2-8-0 #618 and a 1953 Buick Super. This has to be the classic of classic photos! It defies time itself. When I saw this photo, I was transported back to those wonderful days when life was full of simple pleasures, back when we were satisfied with less and happy to walk instead of ride. This is February 6, 2007 when time and eternity intersect at this crossing. And to think that we once had a stage like this every day for the greatest performance ever. Oh what the generation of today has missed. But the curtain has come down.
.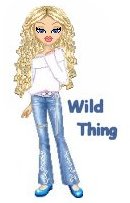 Wild Thing's comment.........

When I was a little girl we used to take the train from Peoria,Ill. to Tucson, AZ. we did that during January and stayed in AZ till the end of February. My mom had bad asthma and so once the holidays were over we went to a warmer, dryer climate to help her not be around the cold winters in Illinois.
We had a sleeper car and I always remember the porter coming to our room and opening the beds from the ceiling and wall before bedtime. Then how the train would rock me to sleep so gently.
When it was time to eat, each time one of the porters would come down the hallway of the train through each car and he would use chimes he would play to make music as he said........1st call for dinner or last call for dinner.

Tables covered in white linen table cloths with fresh flowers on them and heavy silverware and finger bowls when we were done eating.
Going to the car that had the bar where I would play Old Maid with my mom while my Dad visited with the men having a cigar and a brandy.
Just sitting and looking out the window as we went across the States and seeing all these vast lands and the sights as we went along. The sounds and feel of being on a train I will always remember fondly.

....Thank you Tom for sending this to me.

Tom
US Army Aviation
Vietnam 1966-68
US Army Special Forces
1970-72


Posted by Wild Thing at 05:40 AM | Comments (5)
September 11, 2009
Happy Birthday Glenn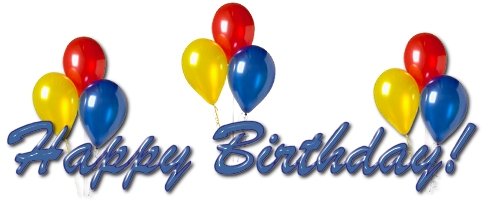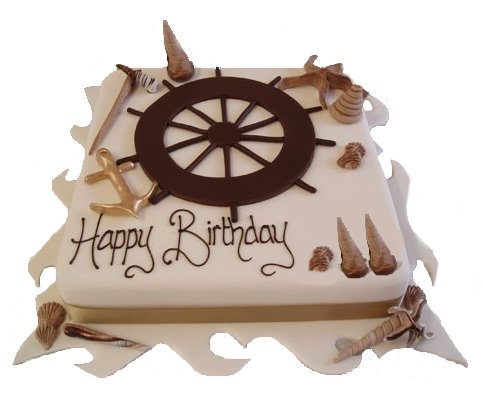 Happy Birthday Glenn M. Cassel AMH1(AW) USN RET
Wishing you all the best from all of us here at Theodore's World. Glenn that you for being a part of this
blog and for your friendship. Wishing you all the best always,
Chrissie and everyone here
Posted by Wild Thing at 07:45 AM | Comments (11)
September 10, 2009
Happy Birthday Mark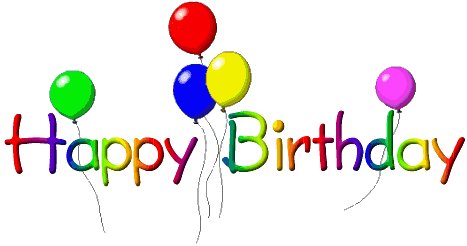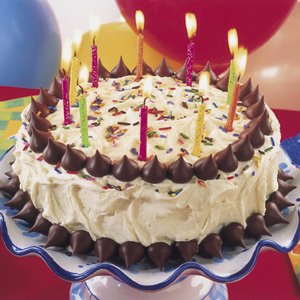 Happy Birthday Mark and many, many more.
The best of wishes for you in all things. Thank you for being a part of Team Theodore and for your kindness and friendship
.
Chrissie and all of us here
Posted by Wild Thing at 07:48 AM | Comments (10)
August 02, 2009
~ Happy Birthday Rhod and to your Wife Too ~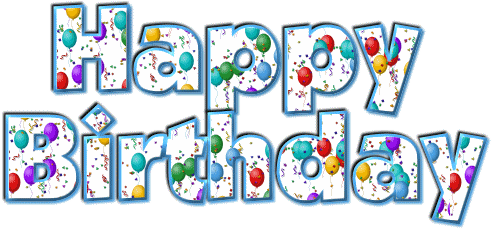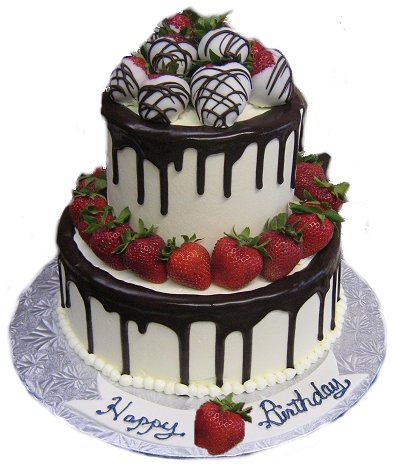 Happy Birthday and many more. Wishing you both all the best, health and all good things.
God bless you both.
From all of us at Theodore's World
Chrissie
Posted by Wild Thing at 06:49 AM | Comments (9)
July 27, 2009
Dunstan Visits Theodore's World
Mark and his wife got an adorable new puppy. He is part, Golden Retriever and part Australian Sheppard (or sheep dog), And he's 8 weeks old. His name is .......DUNSTAN.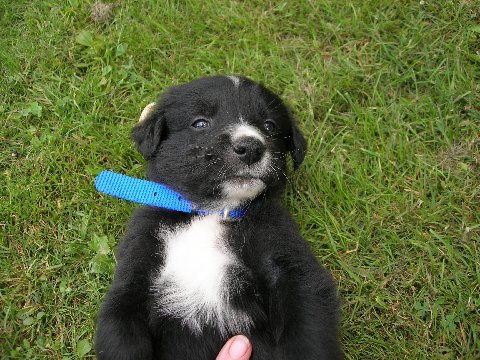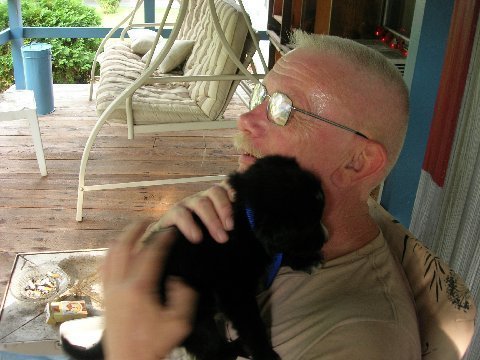 This is Mark and Dunstan relaxing together.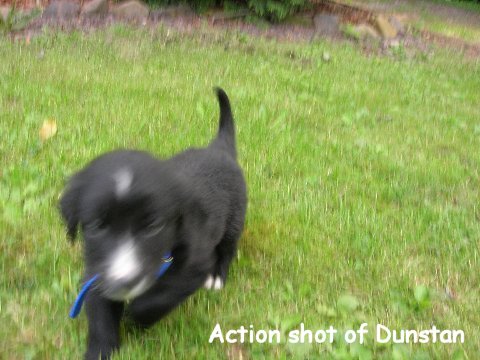 .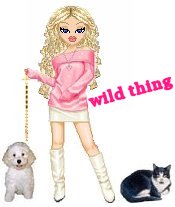 Wild Thing's comment.....
I am so happy about the new puppy and Dunstan is so cute. Thank you Mark and your wife for the photos.
.

....Thank you Mark for sending this to me.


Mark
3rd Mar.Div. 1st Battalion 9th Marine Regiment
1/9 Marines aka The Walking Dead
VN 66-67


Posted by Wild Thing at 05:48 AM | Comments (7)
July 22, 2009
Happy Birthday BobF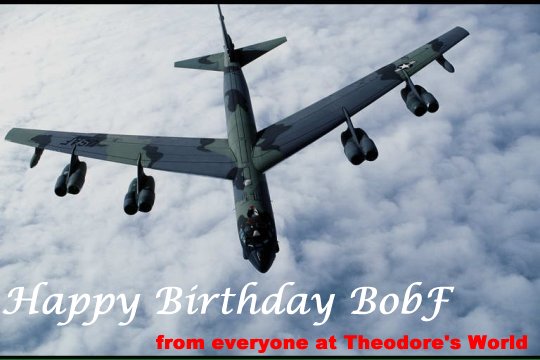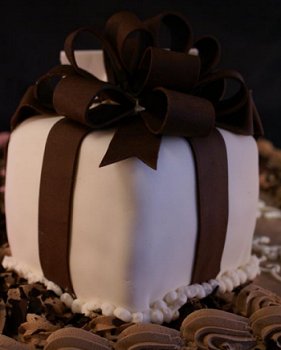 Happy Birthday BobF,
May you have many, many more ! Thank you for being here and a part of Team Theodore.
from everyone here at Theodore's World
Chrissie
Posted by Wild Thing at 07:46 AM | Comments (3)
July 16, 2009
~ Happy Birthday Lynn ~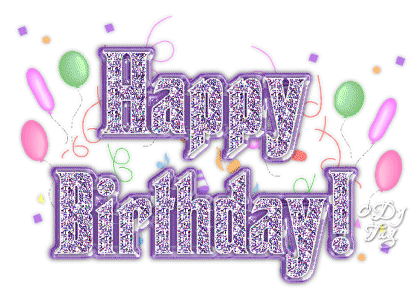 .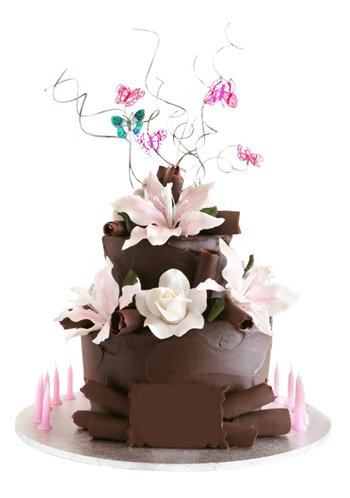 Lynn,
Happy Birthday and may all your wishes come true. Thank you for being a part of Team Theodore and for your kindness and friendship.
((hug))
Chrissie and everyone here
Posted by Wild Thing at 05:46 AM | Comments (7)
June 03, 2009
To All Animal Lovers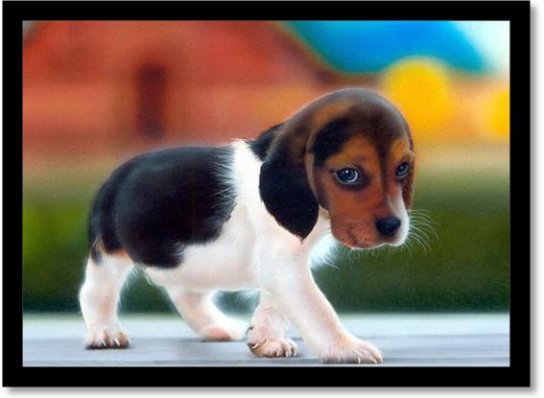 This is pretty simple... Please tell ten friends to each tell a further ten today!
The Animal Rescue Site is having trouble getting enough people to click on it daily so they can meet their quota of getting free food donated every day to abused and neglected animals.
It takes less than a minute (about 15 seconds) to go to their site and click on the purple box 'fund food for animals for free'. This doesn't cost you a thing.
Their corporate sponsors/advertisers use the number of daily visits to donate food to abandoned/neglected animals in exchange for advertising.
Here's the web site! Please pass it along to people you know.
.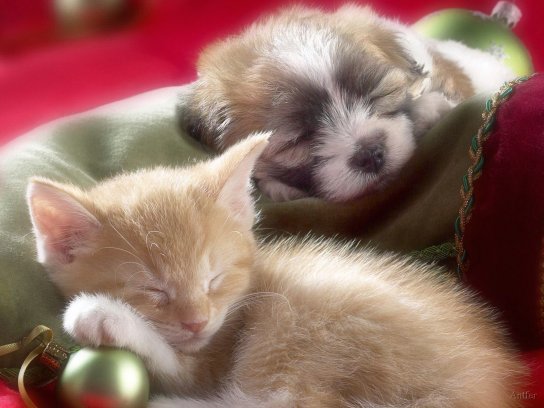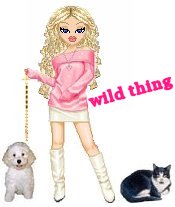 Wild Thing's comment........
Animals are so wonderful and this does not cost anything, it is just a clilck so if you can it would be great. And let others know too would be wonderful.
.

......Thank you RAC for sending this to me.

RAC has a website that is awesome. 336th Assault Helicopter Company

13th Combat Aviation Battalion - 1st Aviation Brigade - Soc Trang, Republic of Vietnam


Posted by Wild Thing at 06:46 AM | Comments (6)
May 22, 2009
Harley-Davidson in Vanity Fair Salutes Women Riders
The behind the scenes footage from Harley-Davidson's new print campaign in the June Issue of Vanity Fair that salutes women riders and encourages females who have not yet hit the road on two wheels to "experience life with no regrets."
The women featured are health and wellness expert and NBCs The Biggest Loser trainer Jillian Michaels; Grammy®-winning singer-songwriter Jewel; television and film actor Tricia Helfer; and Los Angeles rider/entrepreneur Deborah DiMiceli.
.
Posted by Wild Thing at 05:47 AM | Comments (1)
May 15, 2009
Hiding in plain sight
Hi everyone. It's me, LindaSoG, and I'm butting in for a minute or two, to help Chrissie deal with a situation that needs some airing out.
I know those of you who come to Theodore's World day after day to read about what's happening out there, and to see what Chrissie has to say about it do so because you've come to respect her opinions and her ideas. Theodore's World is Chrissie's place, but is not really about Chrissie, it's about the world, and what's going on, how we feel about it and what we're going to do about it. Still, over time, you've come know about Chrissie, because she has shared little bits about herself with you.
If you were curious enough, you could alway peek at her personal website, which talks about her life and career as a model and an actress, and her husband's military service in the Navy, and his career as an actor and as a stunt man. She didn't hide these things, she just didn't make a big deal out it. After all, you don't come here because Chrissie used to be an actress, because she knew Hugh Hefner and hung out at the Playboy Mansion. You don't come here because she knew Bob Hope or Jack Klugman, or Adam West or anyone else in Hollywood. You don't come here because her husband did movies with Elvis Presley, or Charles Bronson, or James Colburn. You come here because of Chrissie's politics, her opinions, her thoughts and her ideas.
So, why talk about Hollywood now? Well, because Chrissie has attracted the attention of a left wing blogger, and not just any left wing blogger, but, the former "field organizer for the Obama campaign in Sarasota County," although jeepers, he wasn't very effective. He had that great big title and he only managed to earn one point out of a possible 10 and it looks like he didn't manage to even raise a dime for the messiah, but.... I digress. Anyways, being who he is, Chrissie likely ticked him off bad enough so that he did a little research into Chrissie's movie career. And now, he believes he has "discovered" what he thinks is a secret and he's harassing Chrissie about it. It's become annoying. So, we thought addressing it here might shut the situation down before it goes any further.
This is the film clip he is making a fuss about... our Chrissie appears first in the pink dress and then changes into shorts. She does a brief dance and then does her thing with the phone and drives off...
This was in the 1970s, the movie was Russ Meyer's Super Vixens, and back then, it was considered quite risque. Nowadays, it has become a cult classic with a large following. Chrissie was the only woman in the movie who kept her clothing on, and despite the fact that she was basically a walk on with like 7 minutes of camera time, she was so adorable that Russ used her on the movie poster.
It's no big secret but this guy thinks he's done a brilliant bit of detective work. Sorry but no, it's no big deal, no big discovery. Cooper is not the first to figure it out, he's just the first to be such an ass about it.
I think my favorite leftie to figure it out was this guy:
There's an actress named Christy Hartburg. Or "Christina Cummings", as she was listed for her appearances in NATIONAL LAMPOON GOES TO THE MOVIES, BJ AND THE BEAR and SHERIFF LOBO.

But under the name "Christy Hartburg", she appeared in Russ Meyers' SUPERVIXENS. She's got about 8 minutes of screen time, and she's the pinnacle of the curvy, healthy, early 70's pinup girl, before everyone started starving themselves into rib-tastic bonerkillitude:

Good Lord! Oh, where are you, Christy?

Well, turns out she's alive and well and a RAGING NEOCONSERVATIVE, living somewhere in Las Vegas. Her views on America, and George W. Bush, and the direction this country's been taking make Ann Coulter look like Janeane Garofalo.

Which intrigues me all the more. How do you reconcile ideas -- ideas which are so repellent to you -- being inside such an angelic package? "Christy Hartburg" would hate me. HATE ME. And I'd probably hate her. But somewhere in my mind, she'd still be SuperLorna, the motorist who go-go's at the gas station at the beginning of SUPERVIXENS. Sigh.
What bothers me the most about this Cooper guy is that he's writing these sweet little notes to Chrissie, "I've been reading your blog a long time, I would love to talk to you about your career, please call me." and then she finds that post in her site stats where at the same time he's writing about her site being a hate site and saying that she's unhinged. That's scary stuff right there, and he's wondering why she refuses to have any contact with him?
So, anyways, there you have it. There are no secrets to expose, and Cooper, sorry, but no interviews will be given.
Now. It's back to business as usual.
Posted by LindaSoG at 06:35 AM | Comments (68)
April 18, 2009
Internet Connection Problem ~ augh!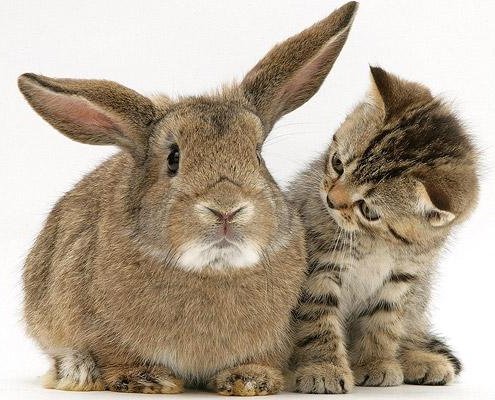 I am sorry I am so late with posts today. I have been having trouble with my Comcast connection since late last night. I think it is all fixed now, I hope so. ~ Wild Thing
Posted by Wild Thing at 03:24 PM | Comments (6)
March 13, 2009
Cuchieddie Happy Birthday HOOAH!!!!!!!!!!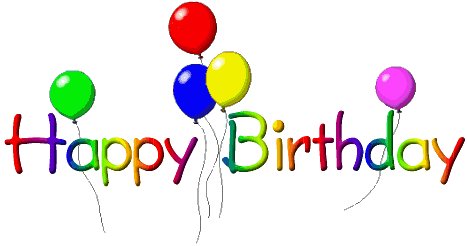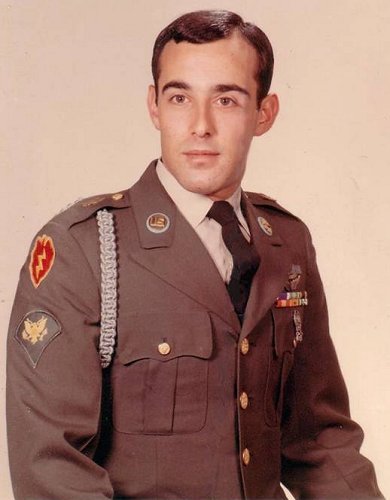 Cuchieddie on return from my SE Asia
Happy Birthday Cuchieddie and many more.
Thank you for being a part of Team Theodore!!
from ALL of us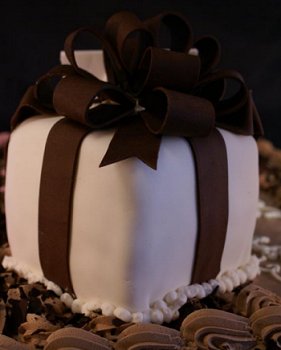 Posted by Wild Thing at 05:48 AM | Comments (16)
February 23, 2009
Happy Birthday Jack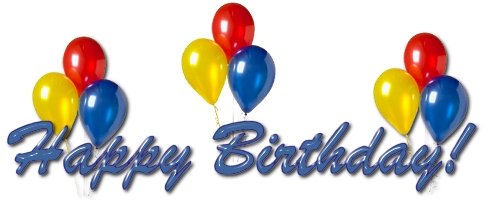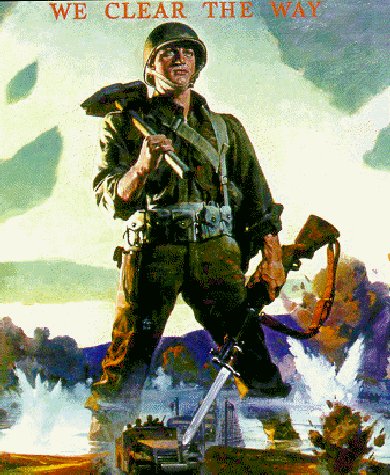 A 1942 recruiting poster designed by Jes Wilhelm Schaikjer illustrating the dual role of Army engineers in combat: to block the enemy and to "clear the way."

Happy Birthday to you Jack from everyone here at Theodore's World.
And all the best wishes and many healthy, happy years into forever.
Thank you for being a part of Team Theodore, and thank you for having your blog Conservative Insurgent
Posted by Wild Thing at 06:49 AM | Comments (8)
February 17, 2009
Happy Birthday Darth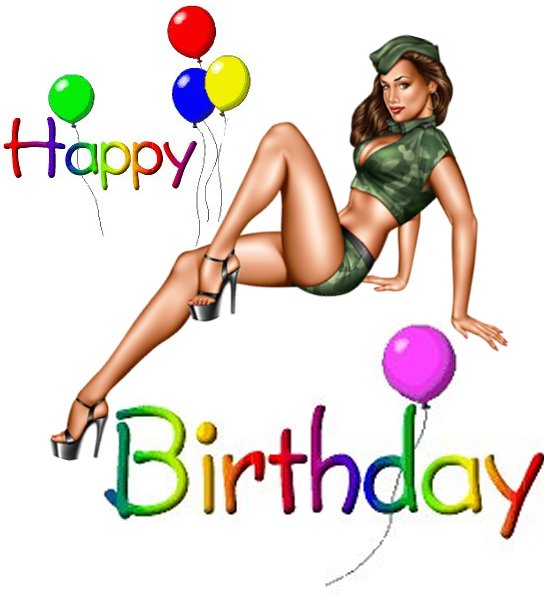 Wishing you a wonderful birthday and many, many more.

Thank you for being a part of Team Theodore.

From all of us

Chrissie
Posted by Wild Thing at 05:48 AM | Comments (9)
February 14, 2009
Actress Karri Turner Loves Supporting The Troops Meets RAC
Karri Turner actress from TV show JAG, a big supporter of our troops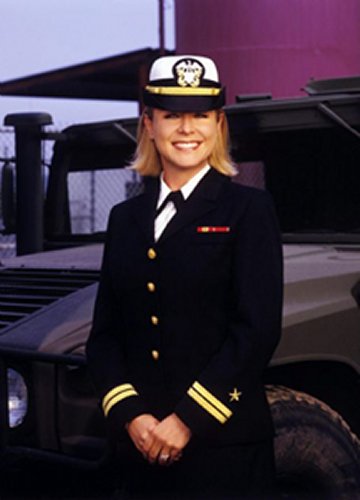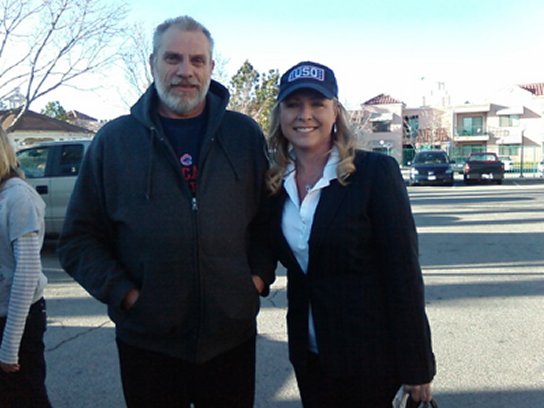 RAC and Karri Turner
"Yesterday I went to our local VA Facility here in Lancaster,CA where they were having a presentation "National Salute To Hospitalized Veterans".
My youngest son informed me that his band (Lancaster High School Band) was going to be playing at the VA, so I figured I'd go and see what the occasion was. One of the guest speakers was Karri Turner who played LT. Harriet Sims on the TV show JAG.
She has been very involved with the USO. She has been on 9 tours so far (Korea, Guantanamo, Iraq, and Afghanistan). I wish I had a recording of her speech, she took some pretty good shots at Hollywood Liberals."..... ~ RAC
.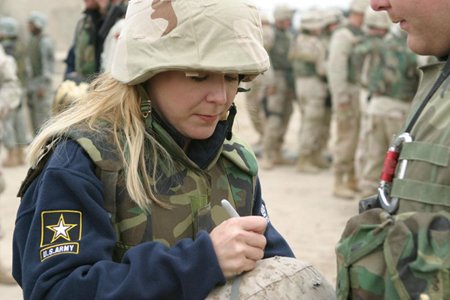 Los Angeles, CA (WFN) -- "JAG" star Karri Turner is becoming a Bob Hope for the next generation by headlining a variety show-style USO tour to American soldiers this Christmas.
Just don't ask her where she's going. Turner, who plays "Lt. Harriet Sims," says she's been sworn to secrecy about the tour's overseas stops "for security reasons."
The most she'll leak out is she's heading into a "War Zone" and -- in her words -- "I'm nervous. I'd be lying if I said I wasn't."
If anything does happen to Turner, she sees the positive side: "If I did die like that, then hip, hip hooray. At least I died doing something for my country."

And this is the band that RAC's son is a part of.

Lancaster High School Eagle Corps -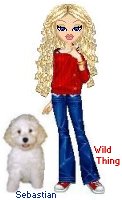 Wild Thing's comment.......
This is fantastic, I love it. Thank you RAC for sharing about this and what a great person Karri is, and her support for the troops. I love to see this so much, I just wish more in Hollywood did the same thing.
Rac said too she has a wonderful personality. I think this is so neat in so many ways. Just reading about it felt like how we want America to be every day. A time spent with those that appreciate our troops, and our Veterans, and a highschool band .....( big smile on my face) that is what America is to most of us.
Here is Karri Turner's website
.

......Thank you RAC for sending this to me.

RAC has a website that is awesome. 336th Assault Helicopter Company

13th Combat Aviation Battalion - 1st Aviation Brigade - Soc Trang, Republic of Vietnam


Posted by Wild Thing at 07:55 AM | Comments (8)
January 19, 2009
Thank You To Fire Station 8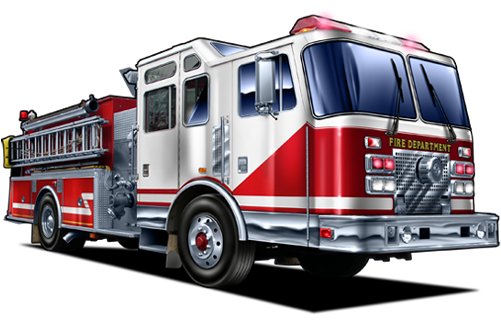 As many of you know, I get off the computer early evening and then spend the evening with Nicholas . I come back online around midnight to work on posts for the next day. Usually it takes about 4 to 5 hours and I am done by 5 a.m. or so and then I go to sleep.
While I was working on posts for today, it was around 2 in the morning , I started to smell something like smoke. A few minutes later one of the smoke alarms went off. Nicholas has put one on the ceiling of each room throughout the house. The only alarm that was going off was the one in the living room. I thought it was the battery because I didn't see any smoke or fire but I could not figure out how to turn it off to put a new battery inside. I thought the smoke smell might be coming from outside or down the street. Someone with a wood burning fireplace since the nights have been a lot cooler then usual.
I turned on the light and got the small ladder to try and reach up to open it up. But as I turned on the light I saw the room was filled with a thin veil of smoke.
The smoke was inside our house and creeping into the kitchen nearby and the dining room... just slowing moving through the house.
Our kitty, Missy and our dog Sebastian were right at my side, following me from room to room. I woke Nick up and told him what was happening He had been sound asleep so he told me to do the talking and call 911. They were great and asked if there was a fire I said not that I could see but I asked if it could be electrical. I told her I turned off the heater just in case. And I as I was on the phone I was shutting down my computer.
We waited outside for the firemen to come and zoom they were here so fast. They were wonderful and ended up OK.
No fire, they said the smoke was from the AC/ heater and the engine/motor whatever it is had gotten very hot. And there was some plastic next to it. This part is important because 3 months ago we had it all fixed and this was the first time we had turned on the heat. But it had been on for two days straight since it has been in the 50's to 60 all three days in the day time and colder at night.
Thank God it was not electrical that is what really scared me. I have heard stories how a home can burn down in minutes if it is electrical.
The firemen were so wonderful and asked me what I was doing up so late. haha So I told them how I had a blog and worked on it during the night. Nick handed them one of my little cards I hand out to people with the site address.
Sebastian made some new friends as some of the firemen were petting him while we talked afterward. And Missy being a kitty,decided she would wait till the all clear and then come back in the house from the patio.
So a HUGE thank you to Fire Station 8 and the firefighters.
Now we are to call the AC/Heater people and have them come and make it so this won't happen again.
I have to tell you this was very scary. Thank God all is ok.
Posted by Wild Thing at 04:55 AM | Comments (32)
December 26, 2008
Calling in Sick


I am really sorry, I have been trying to do a few posts for today and I am just too sick. We have a wonderful Christmas, and had gone to one of our nephews and his wife for Christmas dinner. If they were Democrats I would think they poisoned me. haha I keep trying to sit here but I am too sick to my stomach to be able to. I did the Pepto thing but so far it is not working.
It is now 2:00 in the morning and it is the normal time I work on the posts for the day, but instead of working on posts I am going to go to bed and see if I can get rid of this flu bug or whatever it is.
I am so glad I did the other post, the one above yesterday. It was all ready to be posted.

Have a great day everyone. Thank you and I really am sorry.
Posted by Wild Thing at 02:04 AM | Comments (14)
December 19, 2008
Thank you 2,000,000 Hits, No It Is Not The Bailout ~ LOL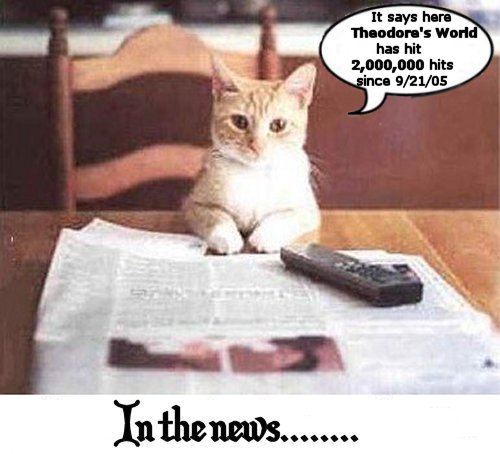 .

The sitemeter count can be found in the sidebar on the right,.if you ever want to see it. It is at the bottom of the sidebar column.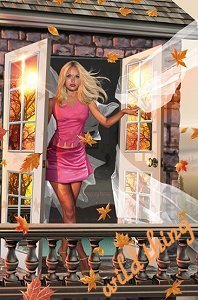 Thank you everyone for your awesome comments,for coming by Theodore's World. For those of you that peek in each day to read what is posted and the comments thank you to you too.
A very special thank you XOXOXOXOXOXOX ..... to Team Theodore for all you do each day. For your knowledge, for the things you share, your marvelous wonderful humor, links and graphics and articles and all the things that make you all so much a part of this blog and make it happen. A special love and hug for each of you. Thank you for your kindness to me and your friendship it really means so much to me, more then I can say .
Hits are counted each time a new ip address comes to this blog. The ip address is only counted one time, so that means that since this blog began there have been 2,000,000,000 people that have visited their first time.
Thank you to LindaSOG ( her blog is Something .....and Half of Something ) for helping me set up my blog when I had no idea how to get started.
I look forward to what our future holds with joy since you are all in my life. My online family and you all mean so much to me, more then any of you will ever know. Nicholas loves to sit at my side at the end of the day to see what I have posted and what everyone had to say, he loves it too. So a thank you from him as well.
The future for our country is loaded with questions and scary, but it also has the promise of the human spirit that lives inside each one of us. That spirit that rose up after Pearl Harbor was attacked and 9-11. The spirit that lives inside each one of our service members in all the branches of the military and in our Veterans.
Love
Chrissie aka Wild Thing
Posted by Wild Thing at 04:50 AM | Comments (14)
October 30, 2008
Actor Robert Davi and Actor and Sen. Fred Thompson Rally for McCain/Palin

Fred Thompson stumps for John McCain with Actor Robert Davi
With less than a week before the election and the polls tightening between the presidential candidates, former Sen. Fred Thompson had one message Wednesday for Berks County Republicans about their nominee, John McCain.
"He's a real closer; you're going to see that," Thompson said. "Don't let the mainstream media and the Democrats ... tell us the election is over."
A lawyer and actor who appeared in "Diehard II" and played District Attorney Arthur Branch on TV's "Law & Order," Thompson is touring on McCain's Straight Talk Express bus with actor Robert Davi, who played a heavy in "Diehard."
Thompson said Obama is asking Americans to put aside every principle they have to elect him.
As an example, he pointed to a 2001 National Public Radio interview when, he said, Obama wished there were language in the Constitution allowing the government to redistribute wealth.
Thompson said the real Obama is not being portrayed in the media.
"The mainstream media is so deep in his pocket, they'll never dig themselves out," he said.
Robert Davi doing the voiceovers for some of McCain/Palin videos

.
Robert Davi a rare breed, a Republican actor in liberal Hollywood. Right now Davi is starring in the anti-far-left "American Carol,"
Robert Davi comments on the Republican National Convention from backstage at the Xcel Center in St. Paul Minnesota.

Robert Davi: Michael Moore Harms America
This is a GREAT interview of Robert Davi, he talks about our military, Veterans, liberal Hollywood, Sept. 11, being a Republican and many things. --- Wild Thing
A Hollywood Heavy for Bush
By Lee Kaplan
FrontPageMagazine.com | October 12, 2004
Today, many Hollywood celebrities use their fame to air their Leftist political views. Johnny Depp whines about America and lives in France. Sean Penn travels to Iraq to provide sound bites for Saddam. America is attacked and Tim Robbins, Susan Sarandon, and Janeane Garofalo attack America as the root cause of anti-American hate. Michael Moore produces a propaganda film for the enemy and the cinema community gives him an award.
A few very brave entertainment industry figures who still appreciate their country and what it represents have stood up to the crowd. One such is Robert Davi. Since his debut opposite Frank Sinatra in "Contract on Cherry Street," Davi has starred in over 60 films, appearing opposite some of Hollywood's most notable stars, including Clint Eastwood, Bruce Willis and Arnold Schwarzenegger. He's worked with directors Steven Speilberg, Paul Verhoeven, Michael Ritchie, Richard Donner and Blake Edwards. Many consider Davi one of the premier James Bond villains for his portrayal of the Columbian drug lord, Franz Sanchez, in "License to Kill." He has also appeared in "Goonies, "Diehard," and the groundbreaking NBC television series, "Profiler."
Recently, Davi rescued a young girl from a fire and saved her life. KNX radio in Los Angeles recognized his heroism with its Citizen of the Week Award. Also this year, he received the Royal Court of the Golden Lion Award from the Sons of Italy for his work helping children through I Safe America (www.isafe.org), a children's Internet safety organization for which he is the national spokesperson.
On November 11-14, Davi will join fellow conservatives at the four-day Restoration Weekend in Boca Raton, Florida. Sponsored by the Center for the Study of Popular Culture, the weekend features Senators Zell Miller, Jeff Sessions, John Sunnunu and Jim Bunning, Human Rights hero Natan Sharansky, Swift Boat vet John O'Neill, Vietnam hero Bud Day, pundits Dick Morris and Pat Caddell, and conservative writers Michelle Malkin, Victor Davis Hanson and David Horowitz.
I caught up with Davi as he prepared for the shooting of his newest film, "Gilgamesh," a pre-biblical epic in which he stars alongside Peter O'Toole and Omar Sharif. We discussed Hollywood's transformation into a bastion of the left.
KAPLAN: Many outspoken liberal celebrities in Hollywood have created the image that the town is dominated by the Left. Why do there seem to be fewer overtly outspoken actors and show-business personalities on the Right today?
DAVI: During the 1930's, you had the Group Theater, in New York, that included a lot of members who were politically Marxist/Leninist. There was a different overall sentiment at the time however. World War II inspired a strong patriotism among Hollywood celebrities and American society in general. Then, in the 1950's there was the period of McCarthyism and the Red Scare that made a lot of people nervous, so they were less vocal than we see today. In the 1960's, Noam Chomsky began his anti-American campaign, as David Horowitz has outlined in his recent book, The Anti-Chomsky Reader. That's a fantastic book. When I hear other Hollywood celebrities like Janeane Garofalo speak about America, she sounds just like Chomsky.
KAPLAN: I usually find that people like her are not that knowledgeable. They should read Horowitz's book.
DAVI: They're knowledgeable and unknowledgeable. They should read all of David Horowitz's books. When they speak, they not only denigrate President Bush but America also. When Garofalo is speaking, her words convey a strong anti-American sentiment. What I hear from them is this Chomsky-like revisionist propaganda that always attacks America first. It's an attack on America without any historical perspective or reference, always blaming America for the ills of the world. It's always ignoring or excusing the atrocities committed by Communists and other adversaries of the Untied States. Even a discussion of slavery, a five-thousand-year-old institution, somehow ends up as an attack on America. Slavery was certainly not an American invention. America fought a civil war to get rid of slavery and became a better country because of it. Were there post-slavery race problems? So we had the Civil Rights movement. That is what America is really all about.
In the 1960's John F. Kennedy was able to galvanize society—and Hollywood followed suit. The Civil Rights movement was a protest, but in a way that strengthened America. The revisionists ignore the positive and distort what Kennedy stood for. John Kennedy was a Zell Miller Democrat.
KAPLAN: Why does it seem there are fewer conservatives speaking out today in Hollywood?
DAVI: That's the second difference. Back then you had the studio system. Actors were under contract and under the control of the studio management. Many of those studio heads were immigrants who escaped from undemocratic societies and revered America. Arnold Schwarzenegger spoke about America as an immigrant society to be revered for its democratic principles at the Republican Convention. Today there's a different tone in Hollywood because power is in different hands. Some actors and celebrities wield their own power today.
KAPLAN: You mean like Sean Penn practicing foreign policy by going to Iraq, or Johnny Depp saying he prefers France to America because of America's politics?
DAVI: I think there's a fear today in Hollywood of coming forward as a conservative. I find it interesting that the Screen Actors Guild made a statement a few months ago that speeches made by members with left-leaning messages should not be ostracized. I found that odd that the Guild should be afraid of conservatives when today in Hollywood we are a minority. The statement seemed designed to distance them from conservative points of view.
KAPLAN: What do you think about the election and how Hollywood is reacting to it?
DAVI: There is an almost visceral prejudice against George W. Bush by many in Hollywood, bordering on being totally irrational.
KAPLAN: You feel people in Hollywood have an unfair view of President Bush?
DAVI: I see a disconnection between Hollywood and the administration after the 2000 election. During the recount in Florida, I spoke to friends in Hollywood who felt they were "disenfranchised." As for myself, I thought it was almost a divine intervention how the dispute turned out: the week of 9/11, some people who told me they felt disenfranchised during the recount told me, "Thank God Bush was in office at that moment, instead of his opponent!" Mayor Giuliani said the same thing. They felt much safer with President Bush in office. I think Bush is absolutely the right man at the right time, and thank God he's in office. Many of my friends who didn't vote for him said so, too.
But it only took three weeks after we went into Afghanistan to change all that. Now, as we get further away from 9/11, it seems like the left-wing media has begun to interject more politics into the war effort. I travel around the world on location shooting, and when I see how CNN presents the United States, it's negative. When I'm watching CNN in Budapest, London, Paris, and other foreign countries—until recently all you had was CNN when traveling overseas—the message is always skewed against America. That network is totally biased. If people overseas are constantly exposed only to negative messages about America, no wonder they react a certain way. Here we have shows like Scarborough Country on MSNBC, and Fox News, to give some balance. Even when CNN has commentators to present a conservative point of view, they are weak or inarticulate and not up to the heavyweights from the other side. For example, James Carville up against Tucker Carlson. Does that seem like a heavyweight match to you?
KAPLAN: I don't see either of them as heavyweights.
DAVI: Their debates seem almost about who can make the most noise.
KAPLAN: Let's discuss your background. Were you always a conservative?
DAVI: Yes, more or less. In the 1960's, I grew up in an Italian-American family in which we discussed politics. My father, uncle and grandfather all served in the military.
My grandfather served in World War I and was awarded a Purple Heart and Oak Leaf Cluster. He was an Italian immigrant who enlisted in the U.S. Army infantry. Several of my uncles were in the Navy and fought in the Battle of Midway. My father was also in the Navy, as a gunner on a Merchant Marine ship which was torpedoed by a submarine. He spent three days on the open sea in a raft and was also awarded a Purple Heart. Until his death at age 53, my dad would put on his Navy uniform and raise the American flag on every Fourth of July and Memorial Day. So when we speak about supporting our troops today, as well as during Vietnam, it has special meaning for me.
I remember there was always a lot of political discussion around the dinner table. My Uncle Mike was a staunch Republican. My immediate family were John F. Kennedy Democrats because Kennedy was the Catholic president. As kids, my cousin Michael Jr. and I would perform mock political debates and record them for our families, portraying the political figures of the day. My Uncle Mike was always advocating Republican ideas. He was an authority figure for my cousin and myself, and I suppose out of youthful rebellion we would sometimes turn a deaf ear to his conservative point of view.
My dad was a member of the Knights of Columbus. I remember when he came home one day—I must have been about 12 years-old—and he gave me two books, None Dare Call It Treason by John Stormer and Masters of Deceit by J. Edgar Hoover. After reading them, my Uncle Mike's point of view didn't seem so out of sync. This was during the mid-1960's, and both books had a profound effect on me. They discussed how America was going to be attacked from within, through our education system and through weakening homeland defense. They frightened and alarmed me. Now, since time has moved on, we see that things predicted in those books have occurred.
I began to see the anti-American sentiment growing during the 1960's and 1970's—the Vietnam era—and I began to notice what was going on around me. Then came the Reagan years. But I was still focused mainly on my acting career.
By the 1980's, my career was in full swing. I was able to take more interest in world affairs as an adjunct to my career. Since then I've been an avid reader of political books, among them The Art of Political War and Radical Son by David Horowitz. I also read books by Ann Coulter and Christopher Hitchens. I eventually met David Horowitz. I just finished reading Unholy Alliance: Radical Islam and the American Left, one of the most important books for our current times—and I urge everyone, if they do nothing else, they should read this book. I feel that strongly about this.
KAPLAN: You mentioned earlier threats posed to America from within. FrontPage has been dealing with this sort of thing in our educational system through Students for Academic Freedom.
DAVI: I am aware of that. I became sensitized to these issues by what was going on in my own daughter's private school, where it seems a majority of the teachers have a left-wing agenda. The Center for the Study of Popular Culture made me aware of how 90% of college instructors also have left-wing political views and how that affects education in this country. Just before mock presidential elections at my daughter's school, the pupils were given Time Magazine for Kids to read an article, Leader of the Pack: John Kerry. It discussed Kerry's views on terrorism and education in a very slanted and positive way, while President Bush's agenda and policies were all presented negatively. I passed this same article among seven or eight adults of different political viewpoints at my home, and all of them agreed the article was biased. The students were all told to read that one article and then vote. If you only give an eighth grader one point of view to read, with no balance, what are you going to get? My daughter said Kerry won, hands down.
During a parent-teacher evening at her school, my daughter's history teacher, who seemed like a nice enough man, told all the parents "We're going to show America, warts and all." I asked him why he didn't say he was going to show some of the great things America has done as well as some mistakes America may have made in the past. It was almost as if he had the perception that the parents would be glad he brought up the "warts" of America. I'm not saying that we should blindly be taught something in an uneducated manner, but when something is slanted this way....
KAPLAN: America, the great imperialist in the world?
DAVI: Exactly. I also think this usurps the child's respect for the parents, since the teacher becomes the new authority figure for the child in school. There's something very insidious about this.
KAPLAN: What do you think about the presidential campaign? What about the Swift Boats controversy vs. President Bush's National Guard service?
DAVI: Here's what I think. First, it's amazing to me that most Americans don't remember that it wasn't Bush who wanted the courts to decide the 2000 election—Gore did. But even today, some try to make that a divisive issue during this election campaign. As for Kerry, nobody's questioning his love for America. But he was the one who put Vietnam in the public eye. I have enormous respect for anyone who served in Vietnam. My hat's off to all the veterans. I can't talk because my draft number was 308 and I was sweating over the draft the same as everyone else back then. But the way I see it, if I'm in battle with someone and come home with the troops still there and I behave as he did, it's not right. From what I understand, those weren't his medals that he threw away. They were surrogate medals. He kept his medals and threw away his ribbons. What's the difference? It goes right to the character of the man trying to have it both ways. If you're really saying something, then throw the whole thing away. What he did coming back, put a big question in my mind about Kerry.
You can't equate what Bush did or didn't do 30 years ago with what's happening now. Bush didn't put Kerry's service on the table. Bush didn't go around bragging about his National Guard service. It's irrelevant. Instead of 30 years ago, we need to discuss today. I'd like Kerry to say where he is today. I'd like him to discuss his Senate record. I don't want him to answer me by attacking Bush.
The major issues today are the Middle East, Iraq and terrorism. I think they are broad subjects. Criticism of Bush about the war in Iraq is just politicizing the war in an election year. Imagine if Bush did not send American forces into Iraq. Before we went in, the world was concerned that Iraq was a threat. Regardless of the outcome, if we did not go in to disarm Hussein from WMDs, the Democratic Party today would be campaigning and complaining that he did not do anything about Saddam Hussein until now, that he endangered American security by not taking action. Iraq would still be a major part of the terrorist network, with camps all over that country, such as the training camps at Salman Pak. Hussein paid $25,000—then raised it to $30,000—to every family of the suicide bombers attacking Israel. Even some Americans were killed in those attacks. Abu Nidal and Abu Abbas would still be a threat.
For the left it's about dividing the country, a purely political agenda for the Democrats. The other side talks about President Bush dividing the people, but, the truth be told, the attacks on President Bush about Iraq are not going to unify the country in the long run. And this is a time when we should be unified.
KAPLAN: What else do you think about the Middle East situation and Iraq? Is President Bush on the right track?
DAVI: Yes. A lot of people don't know about the Iraqi flag. Between 1991 and the 1993 bombing attack on the World Trade Center, the Iraqi flag changed. Hussein wrote "Allahu Akhbar" on it. To me, that was an open door to militant Islam.
KAPLAN: I write extensively on the Middle East and was unaware of that.
DAVI: In my mind, you have to make the observation that the Iraqis were moving toward working with al-Qaeda and militant Islam, [working] with the terrorists. In 1988, I played a Palestinian terrorist who was kidnapped and brought back to the U.S. to face trial in "The U.S. vs. Salim Ajami." I did a lot of research for that project and the role I played.
KAPLAN: You received critical praise for your portrayal of a Palestinian terrorist that was objective and sensitive. But the Arab-American Anti-Discrimination Committee claimed the film was anti-Arab.
DAVI: George Englund, who produced the film, actually had the script vetted by the Arab League to be objective. And as an actor, I had to be objective and be the character, to portray his point of view as if it were my own. I'm a kid from New York, an actor, and I didn't know anything about the PLO. I went into that role a clean slate, not having the issues at hand, but in my research I made sure I had an understanding of the region. I met people from Algeria, Syria, Palestinians, even members of the PLO.... I met with the Israeli Consul General and even with the Museum of Tolerance to understand the nature of the piece. Ron Liebman played my defense attorney, and Sam Waterston played the prosecutor.
I broke down during the making of the film. I flashed at one point to Martin Luther King's funeral, to a rickety old wagon being drawn by two mules that I had seen on TV that represented to me the human struggle—either we all pull it apart or all pull it together. My character was defended by a Jewish defense attorney, but our ideologies were different. After that piece, I felt there should be a Palestinian state; I thought if you give them their own governance, all would work out. But when I went to Jordan in 1994 to shoot "The Return of the Pink Panther," many of the older Arabs kept telling me "We will push the Jews into the sea," and kept repeating it. Some of the younger ones said they didn't believe that. I believe Israel has to exist. The suicide bombings are irrational. King Hussein's family asked me if I'd teach a seminar on acting there. I told them I'd consider it if they'd put 50 million dollars into a bank to make million-dollar movies, to bring writers and directors to the region committed to the idea of using the money to pay people for better ideas rather than bullets.
KAPLAN: So you believe Israel has a right to exist?
DAVI: Of course—needs to exist, has a right to exist. I think the Palestinians have a right to exist also, but their leadership has betrayed them.
KAPLAN: I believe a Palestinian state will be another Iran.
DAVI: It's a vital issue that needs to be resolved. It seems to be mired in a sea of information, but I am learning, through FrontPage, historical facts and current information about the Israel-Palestine dispute all the time. Recently, I found out about Hamas using ambulances paid for by U.S. tax money to transport weapons to kill people in Israel—even though Israel is withdrawing from Gaza. Regarding the security fence, if I have people trying to enter my home and kill my children, I would want a fence to protect them and keep the killers out. The security fence should be there until the PLO puts down its weapons and arrests the terrorists. Then they can negotiate borders. How can anyone be expected to negotiate when someone is trying to kill their children? One side calls the security fence a wall, but it's in fact only a huge wall for about one quarter of a mile. The rest is barbed wire and mesh fencing, much as we have on our own border with Mexico. I'm angered that they say the security fence is a wall. It's a wall that saves lives. What's wrong with that?
A lot of films have been made about the Holocaust, but still anti-Semitism continues.
This upsets me. Take a look at what's happening in Europe. In France, Jews are being attacked openly on the streets. I spoke to a Chasidic Jew I met recently while working on a film in Canada. "You must come to Israel," he told me. I told him I was a little bit nervous to do so, with all the terrorism. But he told me, "You must come to Israel and see what a pluralistic society it is."
It's shocking what is going on in the colleges in America. Like when Bill O'Reilly revealed that Sami al-Arian, the head of a major terrorist organization was teaching the next generations in our universities. It's truly frightening.
Why do there seem to be many Jews who are opposed to George W. Bush? There seems to be a major disconnection from reality with that. Bush would not invite Arafat to the White House—and still hasn't, as long as he has been in office. People need to know that. I meet many Jews who are of progressive views but who fail to see how things have shifted, how the Left is now posing a real threat to Jews around the world. I can see this clearly, and I'm not even Jewish.
KAPLAN: Do you believe the Jews run Hollywood?
DAVI: That's a statement I hear from the media, part of the media myth. I guess it comes from the old Group Theater days (that grew out of the Yiddish Theater). The Goldwyns, the Mayers, the Warner Brothers, the early studio chiefs were Jewish. I don't see it like that.
KAPLAN: Besides the Restoration Weekend coming up, where will you lecture, and what other conservative groups have you spoken to?
DAVI: There's the Sunday Night Club. It's a group of about 150 people in the entertainment business who are actors, writers, production people and models who want to speak in a Republican way. It's a nice symposium. We have other speakers also. We meet periodically. I recently was on Scarborough Country and on [Neil] Cavuto on Fox. And I am the national spokesman for I Safe America for kids. I've been their spokesman for seven years. Recently, it's been funded by Congress as an Internet safety program for kids in America. I'm also working on a program, Civilian Patrol 93 [The "93" represents Flight 93, whose passengers tried to overpower their 9/11 hijackers]. We will be working and training with several community outreach groups, training people to help Homeland Security. Sort of like the National Guard, but not military. Civilians can be the eyes and ears to help the infrastructure of America. The Department of Homeland Security is working on it right now.
I'm also on the Steering Committee of the Homeland Security Policy Institute at George Washington University. I'm the only civilian. I work with corporate CEO's and major players in national security. William Sessions, formerly of the FBI, James Woolsey, formerly of the CIA, and the U.S. Army's former Chief of Staff, Edward "Shy" Meyer, are among a large panel made up of many of America's best and most experienced leaders, both from business and military backgrounds, lending their expertise to help protect America.
KAPLAN: Were you appointed by President Bush?
DAVI: I Safe America is a non-partisan organization with a celebrity board. The Homeland Security Institute was different. I was chosen by people who know me. I'm also on the Board of Directors of the Center for the Study of Popular Culture, David Horowitz's outfit.
KAPLAN: I didn't know that! (Laughter)
DAVI: David Horowitz has credibility when it comes to politics. He really knows where all the bodies are buried. I have a lot of respect for him.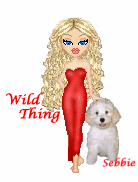 Wild Thing's comment.........
Robert Davi is a friend, he came to our Christmas parties we had when we lived in California. When we watched the GOP convention and I knew he was donig the voice overs for some of the McCain videos and now this article with Davi and Fred Thompson traveling and speaking for McCain/Palin I thought I would share with you this interview I have that Robert did back in 2004.
He is a good guy and the other interviews in the videos also are fun to watch where he talks about the difference in Obama and McCain and the other video where he talks about Michael Moore etc.
I hope you enjoy all of this.
Posted by Wild Thing at 04:47 AM | Comments (4)
October 26, 2008
PT Boat 658 It Took 12 Years To Restore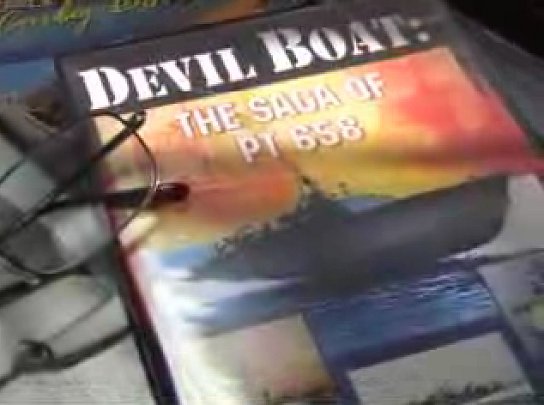 Based in Portland, Oregon, this is the ONLY boat left still in it's military configuration! The rest that did survive post-war burn piles, since they are made of wood, not steel, were turned into civilian yachts.
PT 658' took 12 years to restore (1992-'04)

During World War II PT Boats, wooden craft armed to the teeth, fought in all avenues of the war. Years passed and they were slowly replaced or turned into motor yachts for civilians. Now none exist in their wartime glory, save one. The journey from sunken and sullied PT grave to restored and refurbished military splendor is one of dedication, donation, and determination. Only the Greatest Generation could have pulled it off. Their goal was simple, their path was not. This is their story. The clip to the right is an EXTENDED version of the story seen on At Your Leisure this week. It has over a quarter more content than the original with more information and emotion from the men who lived through the war in part because of their PT.

PLEASE CLICK HERE TO SEE THE AMAZING VIDEO OF PT Boat 658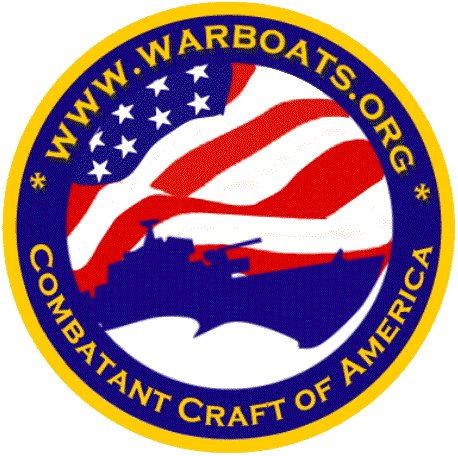 PT-658 River Run
CLICK this website WARBOATS.ORG to see the Higgins PT 658 is shown dockside at its berth at the Navy and Marine Reserve Center in Portland, Oregon and then underway on the Willamette River. The historic boat reached more than 23 knots while underway.
It was restored to operating condition during a 12 year period by Save the PT Boat, Inc, a nonprofit organization of Navy World War II PT boat crew veterans and other volunteers. This demonstration run was one of two staged for veterans and others, including CCoA members Dan Withers and Chuck Fowler, following the 42nd annual PT Boaters National Reunion in Spokane, Washington, July 20 - 24, 2006.

At the website Warboats.org. there are photos and videos as well.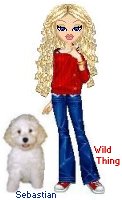 Wild Thing's comment......

This was wonderful to see and the video above and the Warboats website is really well done too. I loved that they had so many photos of it being restored. God bless our military and our Veterans.

....Thank you Tom for sending this to me.
Posted by Wild Thing at 04:47 AM | Comments (8)
September 10, 2008
~ Mark, Happy Birthday! ~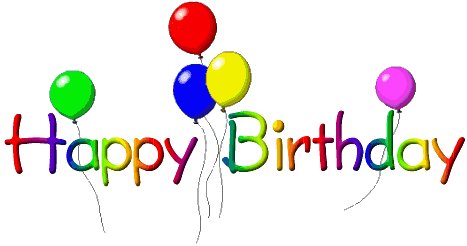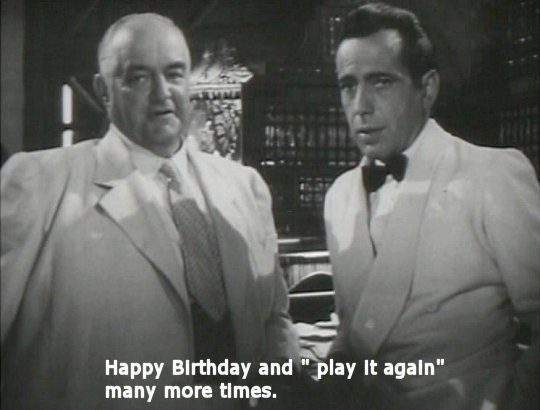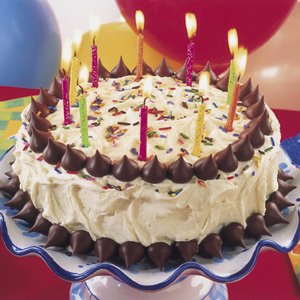 Happy Birthday Mark and many, many more.

The best of wishes for you in all things.
Thank you for being a part of Team Theodore
and for your kindness and friendship.

Chrissie and all of us here
Posted by Wild Thing at 05:48 AM | Comments (8)
August 27, 2008
That darn modem!
Hi everyone!
Just a quick note, so sorry, I should have done this last nite, but I wasn't feeling all that wonderful....
Our loverly hostess, Ms. Wild Thing, is having a touch of trouble with her modem. The darn thing appears to be unable to do what modems are supposed to to do, and allow communication between the computer and the internet. End result, Wild Thing can't connect.
The modem doctor has been called, and is expected to make a house call today. Things should be back to normal soon!
LindaSoG
Posted by LindaSoG at 06:35 AM | Comments (5)
August 26, 2008
~ Happy Birthday Chief! ~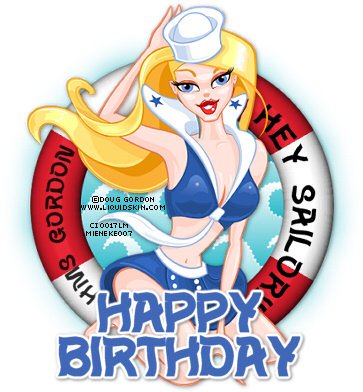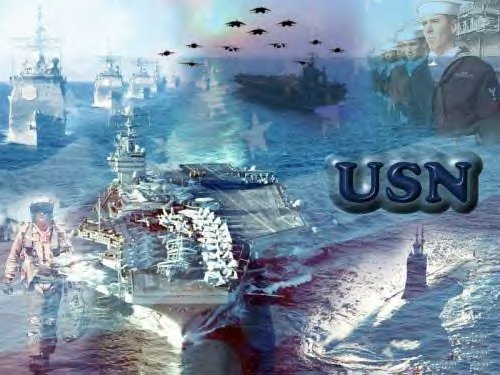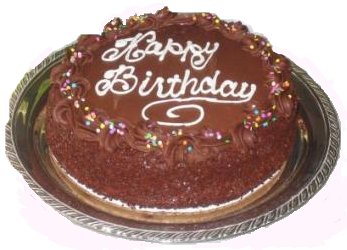 Happy Birthday CHIEF,
May you have the best birthday ever and many more. Thank you for serving our country and being a part of
Theodore's World and my friend.
From Chrissie and Nick ( Angry Old Salt) and everyone here .
Posted by Wild Thing at 04:49 AM | Comments (7)
August 16, 2008
The Second American Revolution
Thomas Paine, author of "Common Sense," returns to modern times to pleas for a second revolution to take back America, Now!

....Thank you RAC, this is great.
Posted by Wild Thing at 02:47 AM | Comments (4)
August 14, 2008
Lindaaaaaaaa Prayers and Well Wishes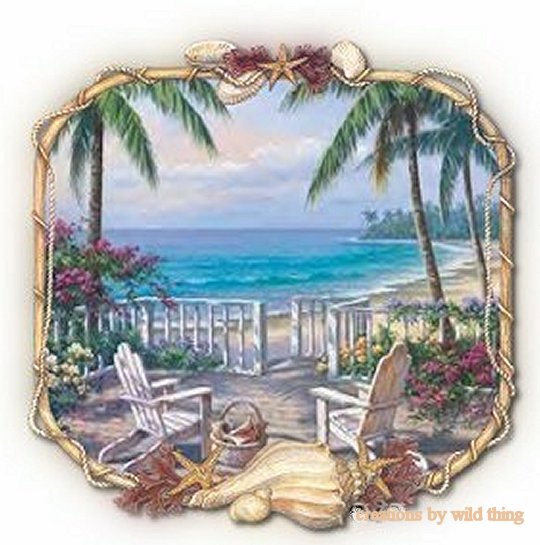 Today Linda will be having her brain tumor, zapped, whacked, annihilated, destroyed, slayed and kung fu'd.
She has explained it better then I could at at Something....and Half of Something her blog. The LINK is the post she has done to explain about it.
Linda, you are in our prayers and our thoughts and from now on we will only be celebrating good health for you for the next 100 years. And with all this new fangled medicine stuff maybe we can push it for 200. After all we only just started to fix all the things wrong in the world. heh heh

LOVE ya bunches,
Chrissie
This is s photo of Linda on one of her visits to our home. The photo is of Nicholas and Linda.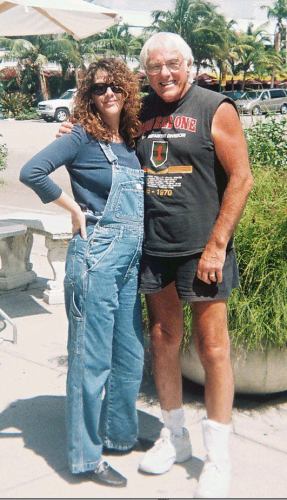 "End result, tomorrow, I have an appointment have this MFCS of a tumor eradicated. I'm out of my insurance network, which means I'm going to be out-of-pocket a bit but so what. I'm getting the best treatment available and I'm getting it right now. I'll deal with the financial fallout later.

Tomorrow, the battle begins.

Linda"
Linda SoG is one of the finest people I know and I adore her. Lots of us do. If you all wouldn't mind sending some of your fantastic healing powers her way I'd really appreciate it.
You've all done so well by me the last week or so that I don't need them so much any more.....
Because it just never hurts to ask, if anyone cares to offer a little financial help towards her medical bill I'll be taking donations all week. I'd like to pull the post after tomorrow so we could surprise her but that's really not as important as giving people a little time.
If anything we can buy her a nice get-well present. I know all of mine did wonders to cheer me up.
Headmistress Sondrak

SondraK has "the First Never Going To Need Another LindAthon "
Posted by Wild Thing at 02:55 AM | Comments (8)
August 13, 2008
Faith Is A Very Special Dog
Faith, the biped dog from Oklahoma City. She is a Sgt. in the Army as well. This is so special and inspirational.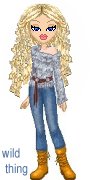 Wild Thing's comment............
What a precious dog and her face so full of love.

....Thank you Mark so much for sending this to me.
Posted by Wild Thing at 03:45 AM | Comments (10)
August 05, 2008
Happy Birthday Tincan Sailor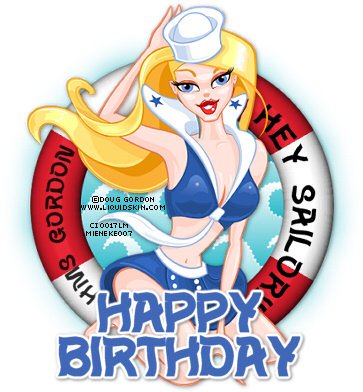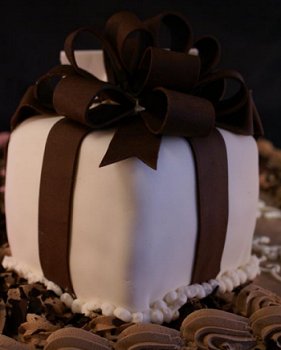 Happy Birthday Tincan Sailor and may all your wishes come true.
Have a wonderful birthday!
From everyone here at Theodore's World!
Chrissie
Posted by Wild Thing at 11:11 AM | Comments (12)
I Had No Internet Connection ~ Now It Is Back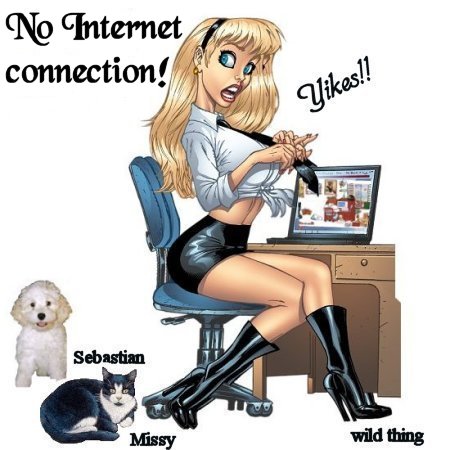 I am so sorry everyone. Starting last night around midnight I lost internet connection in my area. Comcast was having a problem, only in my area and it was down.
All is back now, thank goodness. yipee!
Thank you for your patience, I really appreciate it.
Chrissie
Posted by Wild Thing at 10:55 AM | Comments (12)
August 02, 2008
Happy Birthday To Rhod and His Wife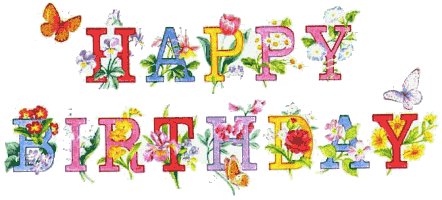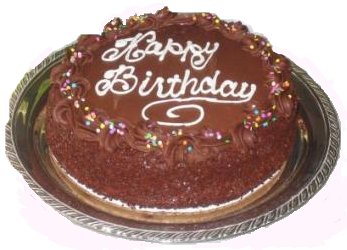 .
Happy Birthday Rhod to you and your wife. Thank you for being a part of Team Theodore and for all you have contributed here and for your kindness and friendship.
Have a wonderful birthday and many more.
from all of us here at Theodore's World

Posted by Wild Thing at 04:44 AM | Comments (7)
July 30, 2008
Otters Holding Hands
Vancouver Aquarium: two sea otters float around, napping, holding hands. SO CUTE!!
.

Wild Thing's comment.........
I love how the one reaches out to grab unto the hand of the other one. So adorable!

....Thank you Lynn for sending this to me.

Posted by Wild Thing at 04:40 AM | Comments (6)
July 29, 2008
Twin Baby Moose and Their Mom With A Sprinkler

Twin baby moose and mother playing in sprinkler in Anchorage, AK. June 2008
The song was written and performed originally by Dolly Parton. The person who is singing it on this video is Alison Kraus, a blue grass singer.
.

Wild Thing's comment.......
I LOVE this, how precious these babies are and their mom too. All of them enjoying the sprinkler and the babies playing in the yard with each other.

....Thank you Mark for sending this.

Posted by Wild Thing at 01:45 AM | Comments (4)
July 22, 2008
~~ Happy Birthday BobF ~~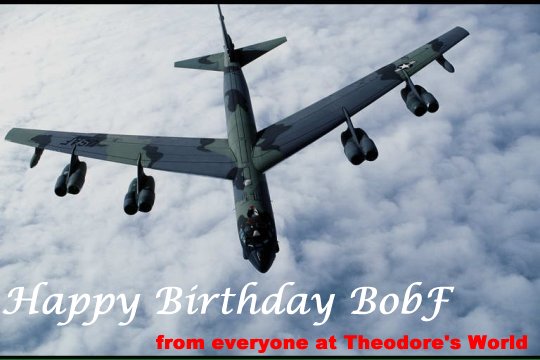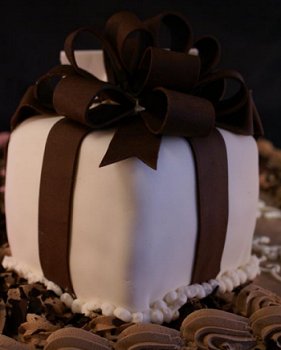 Happy Birthday BobF,
May you have many, many more ! Thank you for being here and a part of Team Theodore.

from everyone here at Theodore's World
Chrissie
Posted by Wild Thing at 04:50 AM | Comments (8)
July 16, 2008
~ Happy Birthday Lynn ~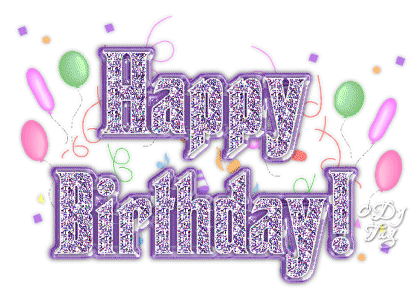 Lynn
.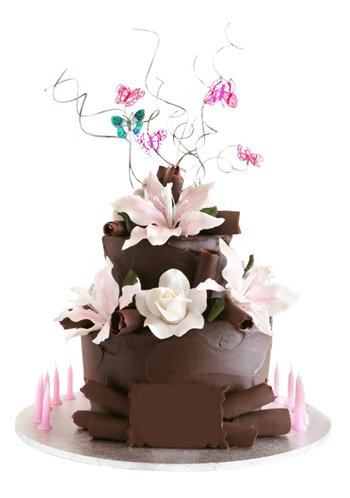 Happy Birthday and may all your wishes come true. Thank you for being a part of Team Theodore and for your kindness and friendship.
((hug))
Chrissie and everyone here
Posted by Wild Thing at 05:50 AM | Comments (9)
July 08, 2008
Some News That Prayers Sure Can Help With........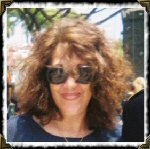 Linda is my blog mom, she helped me set up my blog so I could be a blogger. She is also my closest friend, and we have known each other for many years.

I have been waiting for Linda to post about this at her blog before I would share about it here. She has done so today.
Linda had brain surgery 10 years ago and all has been great. The turmor she had was removed.
She just found out the tumor is back it is called re-growth.


Linda goes into the details at her blog......Something....and half of Something.
Lots of love and prayers for you Linda! You are an awesome person!!!
Posted by Wild Thing at 06:47 PM | Comments (9)
April 11, 2008
TAGGED!
Delftsman of Delftsman blog tagged me with this challenge:
The Rules:
1. Write your own six word memoir.
2. Post it on your blog and include a visual illustration if you want.
3. Link to the person that tagged you in your post and to the original post if possible so we can track it as travels across the blogosphere.
4. Tag at least five more blogs with links.
5. Leave a comment on the tagged blogs with an invitation to play.
Here is mine: I am doing them in order of how my life has happened. haha
Pianist, Athlete, model, entertainer, blessed wife
Now I will tag:
Jack, Billy O'blog, Linda, ( she will kill me for this heh heh), LinkaZona, Poor Grrl Zone,
Posted by Wild Thing at 12:55 AM | Comments (12)
April 10, 2008
Happy Birthday Rodger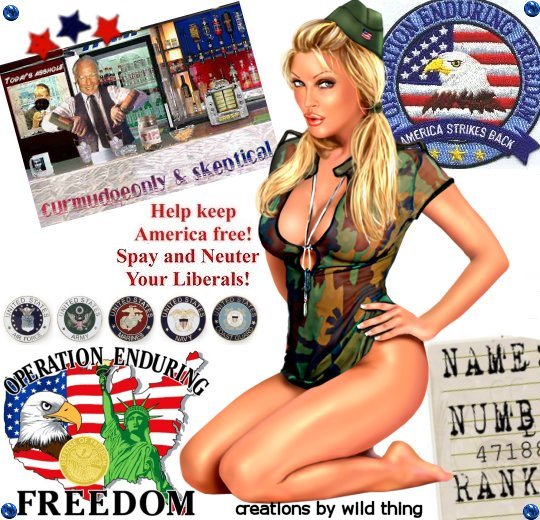 .

Rodger, thank you for your awesome blog and your kindness and friendship.
Have a wonderful birthday!
Rodger's blog is Curmudgeonly &Skeptical
Chrissie and everyone at Theodore's World
Posted by Wild Thing at 03:50 AM | Comments (5)
Explaining It To The Liberals

Make Mine Freedom (1948)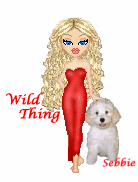 Wild Thing's comment.......
This video is so well done, and to see that it was done in 1948, amazing how far to the left our Nation has gone.
I am a glass half full person and I truly believe we can take our country back. It is going to take time, it didn't turn left over night. Honestly I think if we do it step by step and not want to make huge changes that will be stopped in their tracks we can do it.
The one thing I have noticed about the left, they are willing to settle for one change at a time, some small and some big. But after years of pushing their agenda they have won more battles then the conservatives have won.
Another thing too is that the democrat party has gone so far to the left it is in the twilight zone. Many of the Democrats have seen this happening over the years and don't like it. So what did they do? They joined OUR party, the Republican party. But they brought with them the liberal thinking, the liberal LITE agenda, making them the rino's we have seen destroy our party. This is of course my opinion but it sure seems like this is what has been happening.
Years ago a John McCain would never be running for President, he would never make it out of the gate. Yes he is a war hero and I respect him for that. But his stand on many things is not something I respect and what he did to the POW's and their families as well .....it is despicable. The many other ( insert liberal word here) issues as well he is more of a Democrat then a Republican and certainly not a conservative.
Years ago a Barack Hussein Obama would not even be running in the Democrat party. Maybe the communist party or the socialist party, the labor party or whatever. There would never be mosques and schools on our soil like we have today and Muslims in our government like Keith Ellison and that other jerk I forget his name.
And Hillary, good Lord, she would be in jail right now or worse for the crimes of treason she and Bill Clinton did with China. And I don't think he would have won in the first place with his burning our Flag and being a draft dodger.
And they hate Bush with a deep seeded passion because of the chad's and the Judges call on the election????????
How much more should we be upset that a Bill Clinton got in office. How much more should we be upset that we even have to tolerate a white hating, Muslim call to prayer loving, arrogant, SOB like Obama. IMO our being upset about these things has roots dug deep into the earth that our Founding Fathers once walked upon, fought for and sacrifices much for.
I said before I don't stay mad at things, I rant and am done with it. But the passion remains in what I believe in and that will always be a driving force never to give up.
LOL I feel like grabbing a handful of dirt and holding it to the sky ( like in Gone with the Wind) and saying we WILL not forget the Veterans and soldiers that fought for this country and by God we won't let the liberals totally destroy her.
Oh and by the way.....heh heh I did this comment then used spell check to try and not have so many typo's. The good news is that the word Obama is not an approved name they know about YET. LMAO So see there is hope!

...Thank you RAC for this video.

Posted by Wild Thing at 03:47 AM | Comments (8)
March 17, 2008
John Adams HBO Mini-Series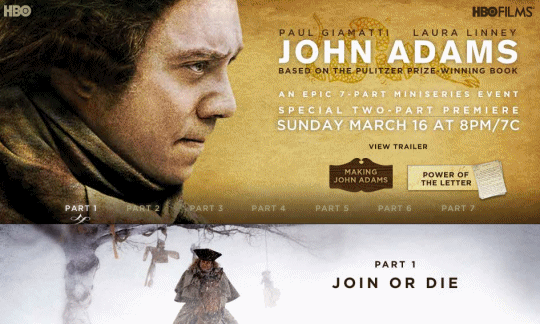 .

John Adams mini series Website
A miniseries on the life of John Adams and the first 50 years of the United States.
When Hollywood's movie-makers and docu-dramatists get their hands on American history, accuracy, reality and truth often are tortured beyond recognition. It is by all accounts a high-quality, historically accurate and meticulously faithful adaptation of super-historian David McCullough's blockbuster 2001 book of the same name.
The seven-part, nine-hour mini-series "John Adams." Co-executive produced by Tom Hanks, starring Paul Giamatti and Laura Linney as John and Abigail Adams, it is by all accounts a high-quality, historically accurate and meticulously faithful adaptation of super-historian David McCullough's blockbuster 2001 book of the same name. McCullough, whose 2005 best-seller "1776" is also in development by HBO, is a two-time winner of both the Pulitzer Prize and the National Book Award.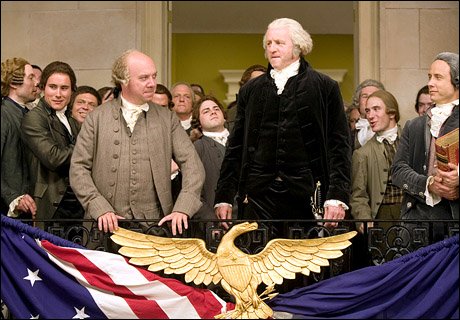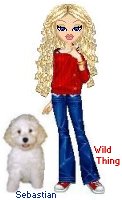 Wild Thing's comment........
As most of you know I am always off of the computer in the evenings so I can spend time with Nick. Then I come back on late to do posts for the next day and reply to comments of the day if I have not done so yet.
Last night Nick told me about a mini-series that might be worth checking out. They aired the first two hours of John Adams and will repeat last nights shows the restof this week. Then air a a chapter each Sunday night till the 7 chapters have been aired.
I have to tell you it was one of the best things I have seen in a very long time. There was no re-writing of history, no lies about what happened. It left both Nick and I with tears in our eyes at the courage, determination and conviction of John Adams, George Washington and others.
If you have HBO it is well worth watching. McCullough's "John Adams" and "1776" are two of the best books on the American Revolution that I have ever read. And this series did not let me down.
None were cardboard cutouts. All had virtues as well as warts, but what they accomplished, both individually and collectively was amazing. McCullough manages to capture the people and the times.
Interesting note on this. McCullough initially set out to do a book on Jefferson but in the course of his research naturally came across much correspondence from Adams and realized he really didn't know much about the man. McCullough switched topics and spent nearly a decade reading every letter written to, from, or about Adams in that time. In the end, he abandoned the Jefferson book because he found Adams to be the more interesting of the two men.
Posted by Wild Thing at 01:47 AM | Comments (6)
March 14, 2008
Share and Tell
I am so excited. I have been using this mousepad I got at a blog called Clarity and Resolve. It no longer exists, but I have been using this mousepad since I started my blog in Sept. of 2005. LOL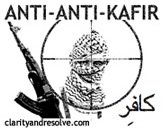 Well it finally died on me. It was getting to be a mess, rolled edges you name it. hahaha
Last month Nick and I had our wedding anniversary, it is on February 14th , yes Valentines day. He asked me if there was anything I would especially like to have. So I told him I would l love a new mousepad. LOL He laughed and said that's it? I said yep and I know the exact one I would really like.
I love it and never knew they had so many different kinds to pick from. So consider this a fun post of me just sharing something new. heh heh
It just arrived and here it is.......... cool huh! And it has my favorite form of transportation on it..... the helo! Tah dah!
The funny thing is I want it to last so I am fighting putting the old one back on my desk and just having this one to look at. hahaha That would but nuts but I actually did think that for a second.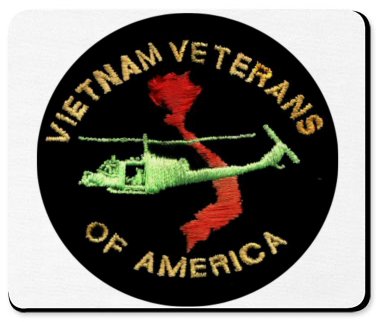 Posted by Wild Thing at 02:50 AM | Comments (16)
March 07, 2008
Welcome Back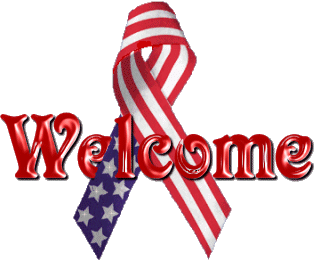 Vilmar is back and he is "Kicken and Screamin".
Here is the link to his new blog.

We are all wsihing you the best Vilmar, give them hell my friend! Good to see you back especially now with the election going on.
Posted by Wild Thing at 02:47 AM | Comments (5)
February 23, 2008
~ Happy Birthday Jack ~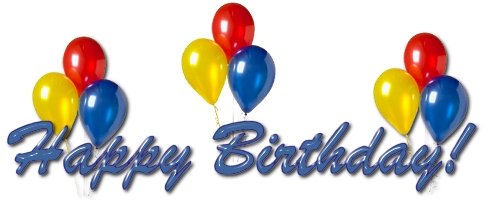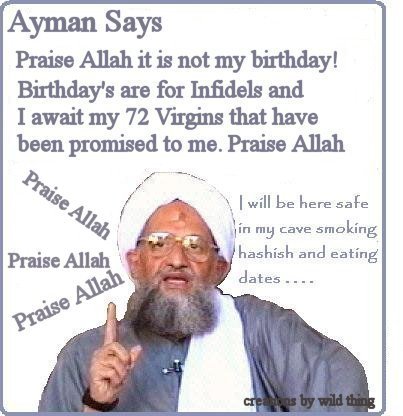 Happy Birthday to you Jack from everyone here at Theodore's World.
And all the best wishes and many healthy, happy years into forever.
Thank you for being a part of Team Theodore and thank you for havig you blog Conservative Insurgent.
Posted by Wild Thing at 03:50 AM | Comments (10)
February 18, 2008
Congratulations Everyone 1,000,000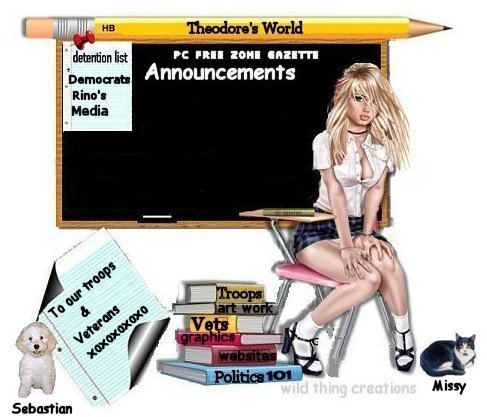 I am happy to announce that Theodore's World blog has reached 1,000,000 hits.


You all have a lot to do with that as well. This blog began September 2005.
The count of hits are made as each different computer ( IP address) visits this blog. The count is only done once for each ip address so that means there have been 1,000,000 individual ip addresses that have peeked in here, commented here or spent time reading the posts and comments. LindaSOG my blog mom showed me how to read the Stats and I usually check them once a month to see how they are doing.
The countries I have been most concerned with are of course the USA but also where our troops are located so that is fun to see hits coming from those places like a way of saying we are out here and are checking in with you. It always makes me feel so happy to think they are lurking here and reading your comments along with the posts and things you all have shared.

Here is a list of some of the countries that read this blog:
Afganistan
Albania
Algeria
Angola
Andorra
Anguilla
Antigua and Barbuda
Argentina
Armenia
Aruba
Australia
Austria
Azerbaidjan
Bahamas
Bahrain
Barbados
Belarus
Belgium
Bermuda
Bolivia
Bosnia-Herzegovina
Brazil
Bulgaria
Burkina Faso
Cameroon
Canada
Cape Verde
Cayman Islands
Chile
China
Colombia
Costa Rica
Croatia
Cuba
Cyprus
Czech Republic
Denmark
Dominica
Dominican Republic
Ecuador
Egypt
El Salvador
Estonia
European country
Faroe Islands
Fiji
Finland
France
Gabon
Georgia
Germany
Ghana
Gibraltar
Greece
Great Britain
Greenland
Grenada
Guadeloupe (French)
Guam (USA)
Guatemala
Honduras
Hong Kong
Hungary
Iceland
India
Indonesia
Iran
Iraq
Ireland
Israel
Italy
Ivory Coast (Cote)
Jamaica
Japan
Jordan
Kazakhstan
Kenya
Kuwait
Latvia
Lebanon
Lesotho
Libya
Liechtenstein
Lithuania
Luxembourg
Macedonia
Madagascar
Malaysia
Malta
Martinique (French)
Micronesia
Moldova
Mexico
Monaco
Mozambique
Namibia
Nepal
Netherlands
New Zealand
Nicaragua
Nigeria
Norway
Pakistan
Palestinian Territories
Panama
Paraguay
Peru
Philippines
Poland
Portugal
Puerto Rico
Romania
Russian Federation
Rwanda
Saint Kitts & Nevis Anguilla
Saint Lucia
San Marino
Saudi Arabia
Singapore
Slovak Republic
Slovenia
South Africa
South Korea
Spain
Sri Lanka
Sweden
Switzerland
Syria
Tadjikistan
Taiwan
Tanzania
Thailand
Togo
Trinidad and Tobago
Tunisia
Turkey
Uganda
Ukraine
United Arab Emirates
United States
Uruguay
Uzbekistan
Vatican City State
Venezuela
Vietnam
Yugoslavia
Zambia
Zimbabwe

Posted by Wild Thing at 01:48 AM | Comments (9)
February 17, 2008
~ Happy Birthday Darth ~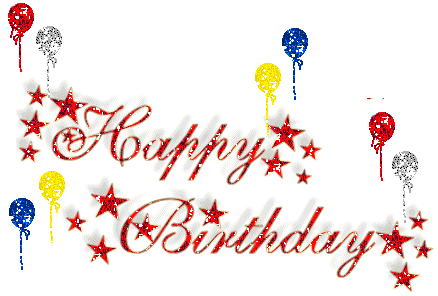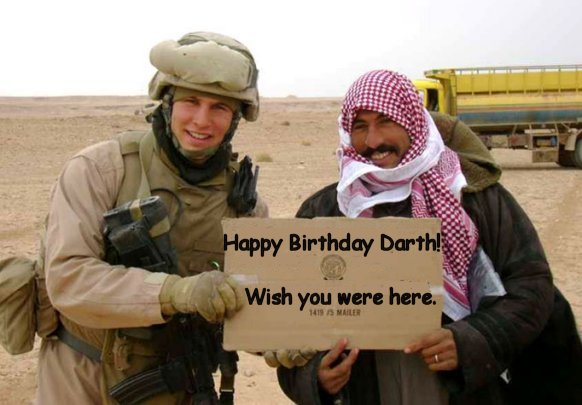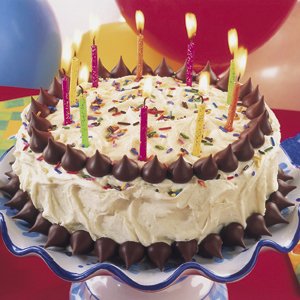 Have a wonderful birthday Darth and many more. All the best wishes for you!
~ Chrissie and Team Theodore
Posted by Wild Thing at 01:50 AM | Comments (7)
January 27, 2008
The Hero Bear Who Went To War
The hero bear who went to war (and loved a smoke and a beer)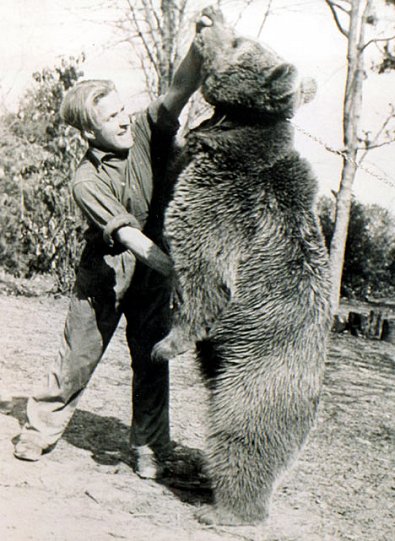 Voytek the 'soldier bear' was a secret weapon used by the Polish troops in World War II
Like any soldier, he loved to relax with a cigarette and a bottle of beer when out of the firing line.
But in the heat of battle, he became an inspiring figure - bravely passing ammunition along to supply the guns.
All the men in the Second Polish Transport Company agreed that the recruit they called Voytek was the perfect comrade.
As for Voytek, he was just happy to be part of the unit... ever ready to lend a helping paw.
The 250lb brown bear, standing more than 6ft tall, was possibly the most remarkable combatant of the Second World War, seeing action amid the hell of Monte Cassino in Italy.
After the war, he and his fellow troops were billeted in Scotland and he lived out his days in Edinburgh Zoo, dying in 1963.
Now a campaign is under way to build a permanent memorial to the remarkable animal who fought so valiantly for the Allied forces.
Voytek was just a tiny bundle of fur when he was discovered wandering in the hills of Iran by the Second Polish Transport Company when they were driving through Persia towards Palestine in 1943.

Having lost his mother, he attached himself to the men, who fed him on condensed milk and gave him an old washing up bowl to sleep in.
Little wonder that the troops adopted him, and soon found he could be a useful addition. As he grew he was trained to carry heavy mortar rounds.
Story has it that in the heat of summer he learned to work the shower, and used it so often that the Nissen hut had to be locked to prevent him exhausting the water supply.
On one occasion, Voytek was delighted to find the door ajar. Entering the bear discovered a cowering Arab who had come to spy out the lie of the land for a raiding party, intending to steal all the weapons and ammunition.
The spy confessed all, the raiding party were rounded up, and Voytek became a hero. He was given two bottles of beer and allowed to spend all morning splashing happily in the bath hut.
When Polish forces were deployed to Europe the only way to take the bear with them was to enlist him.
He was given a name, rank and number and when the Polish II Corps arrived in Italy in 1944 to supply their own and British frontline soldiers with desperately needed ammunition and food, Voytek was their secret weapon.
Despite almost constant heavy fire, Voytek travelled in the munitions trucks, his head hanging out of the window.
He helped the supply side by cradling 25lb shells or boxes of ammunition in his arms and passing them down the line.
Off-duty, he loved nothing more than a bottle of beer, a cigarette and to wrestle with the men - in between raids on the cookhouse.
By the end of the war, Voytek had become a symbol of ursine courage, but his country was under Soviet domination, so he travelled with other Polish troops to Scotland and the Berwickshire village of Hutton.
Soldiers who were stationed with him say that he was easy to get along with.
Voytek soon took on many human characteristics, crying when left alone and covering his eyes with his paws if chastised.
As he grew, he became a key member of the unit, being trained to carry mortar shells.
In the heat of summer, he reportedly learned to work the shower of the unit's bath hut.

On one occasion, Voytek was delighted to find the door ajar - and discovered an Arab who was spying for a raiding party.
The intruder confessed all, and the enemy were rounded up. Hailed a hero, Voytek was given two bottles of beer and allowed to spend all morning splashing happily in the bath hut.
When the Poles were deployed to Italy in 1944 to supply Allied troops with desperately-needed food and ammunition, the only way to take their furry friend with them was to officially enlist him - so he was given a name, rank and number.
As the bitter battle for the monastery of Monte Cassino was fought, the bear travelled in the munitions trucks, his head hanging out of the window, ignoring almost constant shellfire.
Cradling 25lb shells or boxes of ammunition in his arms, he would effortlessly pass them down the line. Off-duty, he loved a bottle of beer, a cigarette and to wrestle with the men - in between raids on the cookhouse.
Voytek was found by soldiers when he was just a cub but he soon became attached to the troops
At the end of the war, the transport company was stationed in the village of Hutton, Berwickshire, where Voytek became a local legend.
"He was like a big dog, no one was scared of him," said Polish veteran Augustyn Karolewski, 82, who still lives near the site of the camp.
"He liked a cigarette, he liked a bottle of beer - he drank a bottle of beer like any man." When the troops were demobilised, Voytek moved to Edinburgh Zoo.
Mr Karolewski went to see him and found he still responded to the Polish language.
"As soon as I mentioned his name, he would sit on his backside and shake his head, wanting a cigarette.
"It wasn't easy to throw a cigarette to him - I made several attempts until he got one."
Teacher Garry Paulin has written a book, Voytek - The Soldier Bear, which will be published next month.
Aileen Orr, who lives in Hutton, is campaigning for a memorial. "The story is totally amazing and it would be good if we could have some memorial in Scotland, perhaps at Holyrood, to celebrate the bear's life," she said.
And like any other combatant, he is even said to have had an official name, rank and number.
Now a campaign is underway to build a permanent British memorial to the remarkable bear who fought so valiantly for the Allied forces and lived out his final days in Edinburgh Zoo.
Polish veteran Augustyn Karolewski, 82, who still lives near the site of the camp in Berwickshire, said: 'He was like a big dog, no-one was scared of him.
"He liked a cigarette, he liked a bottle of beer - he drank a bottle of beer like any man."
When the troops were demobilised, Voytek spent his last days at Edinburgh Zoo, where died in 1963.
Mr Karolewski went back to see him on a couple of occasions and found he still responded to the Polish language.
He explained: "I went to Edinburgh Zoo once or twice when Voytek was there.
"As soon as I mentioned his name he would sit on his backside and shake his head wanting a cigarette. "It wasn't easy to throw a cigarette to him - all the attempts I made until he eventually got one."
Teacher Garry Paulin has written a book Voytek -The Soldier Bear, which will be published next month. Campaigner Aileen Orr, who lives in the village of Hutton, said she first heard about Voytek as a child from her grandfather who served with the King's Own Scottish Borderers.
She said: "I thought he had made it up to be quite honest but it was only when I got married and came here that I knew in fact he was here, Voytek was here.
"It is just amazing, the story is totally amazing and it would be good if we could have some memorial in Scotland, perhaps at Holyrood, to celebrate the bear's life."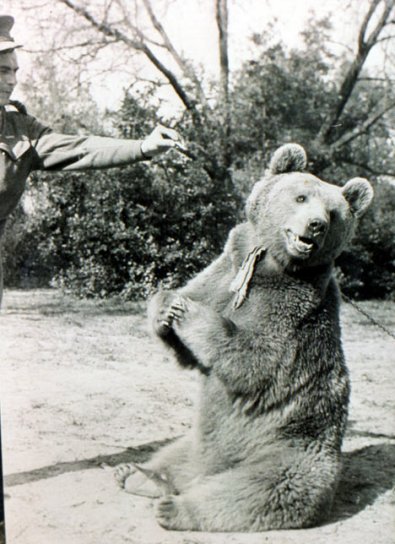 Voytek in the zoo: He soldiered on there until 1963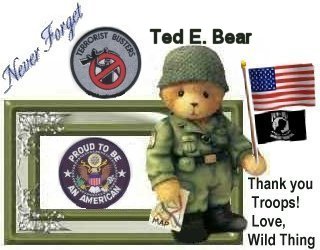 Wild Thing's comment........
You know I love, LOVE, this story. I also loved how Polish veteran Augustyn Karolewski went back to the zoo to visit Voytek.

...Thank you Tom for sending me this story. I am smiling so big reading about this bear and the soldiers.

Posted by Wild Thing at 04:44 AM | Comments (12)
December 31, 2007
Thank you Team Theodore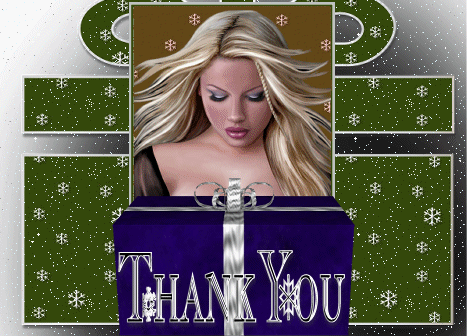 I just wanted to thank you all for your support for this blog, and for being a part of Team Theodore. I look forward to 2008 and you all have a lot to do with that.
Thank you too for your emails, cards, gifts and the tips in the tip jar. The Care packages to the troops from Team Theodore arrived in time for Christmas, and I am hearing back from the soldiers a little at a time. They are very busy and I truly don't even expect a reply, it is just so wonderful to know the packages got there ok.
I have some idea's for the New Year of sending more packages to the troops and also to the wounded. I am getting some names a little at a time so the packages can go directly to the soldier right from all of us.
Also and most of all thank you for your friendship, I love you all.
The world has gone mad to a certain degree, there is tremendous hope our country will survive, and we will continue to live in the land of the free. But it once again comes at a cost to our troops and the support they get is so important. Plus having a blog a little home online, a place to come and share, laugh, shed a tear, and talk to one another of the things that tick us off as well as cheer about things has meant more to me then I can say.
NIck doesn't use a computer although it was his idea that I get one. haha But he does love to read the posts I do and the comments from all of you. He is very supportive and sometimes has even hand written a post he wanted to put here for me to type it and post it for him. I believe he sent one email in his entire life, that he typed and I showed him how to click send. He got up and said ok that is about it for me I am more comfortable having you do it. giggle
But he knows who you all are and asks about how you are doing often. So he is very much a part of this place as well in his own way.
Thank you and a BIG hug for each one of you.
Love
Chrissie
Posted by Wild Thing at 12:44 AM | Comments (7)
December 29, 2007
A Visit To The Vet
Yesterday we had to take Sebastian to the Vet. He was due for his yearly shots and also for 24 hours he was behaving like he wasn't feeling good. I wasn't sure he could get his shots or not, and didn't want anything to happen to him. There are several Vets where we go so sometimes we never know which one we will end up with taking care of our animals. It is ok they are all excellent.
The Vet checked him out and all was ok, so he went ahead with his shots and boosters etc. When he had to given Sebastian the one that is done with a dropper in his nostrils, that was the only one he didn't like.
So he shook his head after the Vet put the drops up his nose and Nick said.......
" What is that waterboarding?."
The Vet laughed and said, are you a Republican? And Nick and I laughed and said yes. He laughed again and said "yes, so am I. And now Sebastian here has officially been through the test to be a good warrior".
I asked him had he been in the military and he said he was in Special Forces and did two tours in Iraq. He was a veterinarian before he enlisted, got injured and was still going through threapy for his injuries. He was there that day since he owned the Animal Hospital and was just trying to keep busy till he could go back to Iraq for another tour. He misses his buddies and wants to get back to finishing the mission.
So the message from Sebastian is: "waterboarding" is uncomfortable but it is NOT torture so kiss my flufffy puppy ass Pelosi and Reid.
Posted by Wild Thing at 12:40 AM | Comments (12)
December 18, 2007
All of a sudden feeling really sick

I am so sorry, it is 23:00 Tuesday night and I have chills, my eyes hurt and even my teeth hurt. I am going to do one post for Wed. morning and go to bed early. Again I am so sorry.
I hope nothing huge is happening in the world, I hate to miss anything.




Posted by Wild Thing at 11:07 PM | Comments (19)
December 09, 2007
America Better Wake Up!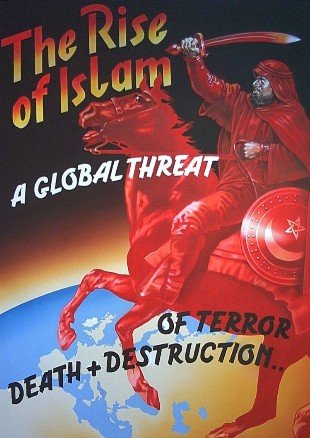 Wild Thing's comment........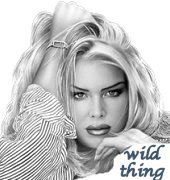 This blog, Theodore's World aka PC Free Zone is PC free because I do not believe in it, from long ago when I was a kid my Father told me that political correctness would be one of the major things that would destroy this country. He was right! It has crept into every facet of our lives, work, play, advertising, politics, reporting news, and the WAR as well.
This video is not only about this, but also about everything else that we need to keep alert about. How apathy and giving in to the enemy is destroying our country. Erosion from within, brought to us by the enemy within.
When the leftist protesters in America failed to save Saddam Hussein, they marched their activist troops into the Democratic presidential primary campaigns to support the candidacies of anti-war Democrats. The Democrats' attacks on Bush are that he lied to the American people and misled them into war; and that he is sacrificing American youth to line the pockets of his cronies at Halliburton. These are accusations of treason. And there is almost nobody on the left, high or low, who hasn't made them in some fashion or another.
In the second place, the fact is that nobody in America takes treason very seriously anymore -- and hasn't for a long time. In 50 years, no one has been charged with treason in the United States, not since Tokyo Rose and Axis Sally were tried for broadcasting enemy propaganda to American troops during WWII. Not the Rosenberg's, who stole atomic secrets for the Soviet Union; not Jane Fonda, who in the precise manner of the aforementioned traitors went on enemy radio in the midst of a war and called on our soldiers to defect, denouncing them as war criminals at the same time. Fonda also collaborated with the Communist torturers of American POWs. Nor were spies like Aldrich Ames, or defectors like John Walker Lindh – who fought with the Taliban against his own country -- ever charged with treason. So let's not pretend there is any real threat in the word "treason" that would serve to chill the criticism of current foreign policy. If there were, Michael Moore would be in jail instead of being on the short list for an Academy Award like he was. When leftists complain that their patriotism is being questioned to stifle their criticism, the claim is little more than a red herring designed to stop others from thinking about issues that affect our national security, implicit in the positions they are supporting.
Not only is treason not taken seriously these days, Republicans have been extraordinarily polite in confronting their accusers over grave matters of war and peace. The reckless nature of the Democratic attacks on this war are getting Americans killed. Treason is really not that difficult to define. Treason is when your country is at war and you want the other side to win. Remember how Harry Reid was filled with glee and bragged how he has stopped the Patriot Act? Damn him to hell!
Everyone understands -- or used to understand -- that in time of war there are other considerations that affect (or should affect) the tone of criticism and even the substance. "Loose lips sink ships" was a slogan memorialized on posters during World War II. It was an appeal to Americans to voluntarily restrict their own exercise of free speech to save their fellow citizens' lives. It was a recognition that there are expressions that support and strengthen our country and our awesome troops at war, and there are those that weaken it and undermine itself defense.
There should be such an outrage across our land at the left and the rino's and what they have said, and done and NOT done and said, but where is it. Oh we have it here at this blog and many others but out in the general public where is it? We have a freaking Moslem in Congress that took his oath with the Koran. And think about this..... does this sound like America to you, it doesn't to me......President Barack Hussein Obama!
Pray for our country and for our troops and this next election.
This video tells it like it is, an in your face kind of thing that needs to be seen by all.

.

....Thank you Mark for sending this link for the video to me.

Posted by Wild Thing at 12:47 AM | Comments (14)
December 07, 2007
Site down here and other Blogs sites as well ~ OK Now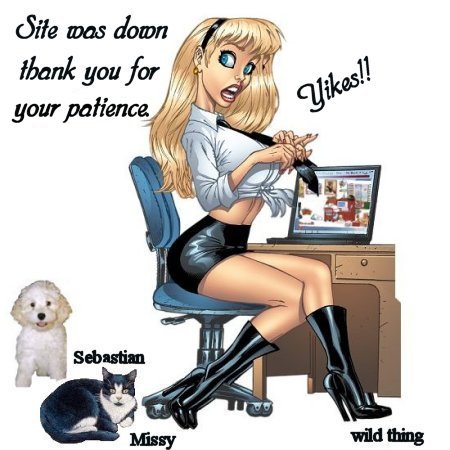 Yipee site is back up. Hosting Matters was wonderful and managed to get it back up.
I only lost the postings of everything done for yesterday on the 6th, so I reposted the posts. I also put yesterdays date on the ones for the 6th. Just to keep the calender straight. hahaha
I hate to miss one day on here. Your comments as well were lost in due to the problem that Hosting Matters had.
Thank you so much all of you for understanding.
((((hug))))
Posted by Wild Thing at 11:47 AM | Comments (11)
November 28, 2007
America Still Has Her Soul
Amazing National Anthem at Fenway Park - Crowd Helps Autistic Singer
It was Disability Awareness day and the folks at Fenway did a lot of great things for kids with challenges..here is one who sang and when he got nervous the Fenway Faithful helped him out
I always get teary when I hear the anthem, and this one was very profound. Watch it all the way through, you will hear the audience join in, it is very powerful.
.
Contrast this with the ommission of the Anthem at last night's Monday Night Football game.
Anthem Skipped Before Monday Night Game
Breitbart.com
PITTSBURGH (AP) - Sports in America start with the national anthem. The Dolphins- Steelers game was an exception. Rushing to begin the nationally televised matchup following a 25- minute weather delay, the NFL chose to skip the anthem Monday night before Miami played Pittsburgh. The game started without any of the traditional pregame ceremonies, except the coin toss, and neither team was introduced on the public address system.

According to the Steelers, the NFL wanted the game to begin as soon as possible following the delay. Several more minutes would have been needed to set up a microphone and sound equipment at midfield, where the anthem is traditionally performed at Steelers games.
Why did they need a mike and sound equipment? Why not just make an announcement that anyone who wanted could stand up and sing the National Anthem?
Posted by Wild Thing at 12:45 AM | Comments (8)
November 17, 2007
A Wild Moment

Wow I just had my first electrical shock.

We were putting up lights on the bushes in front of our house and along the white picket fence along the patio. Apparently I was holding the plug in my hand and part of the sting of lights while Nick was draping the light strand over the arbor.
ZAAAAPPPPPP! and there I was screaming and my jaw dropped open, and I couldn't close it for a few seconds.
All I could feel was a hard zap into my fingers, hand and up my left arm.

Whew, what a weird and very scary feeling. Well I guess I have been recharged now for another year. haha
Anyway I am gonig to sit quietly and relax for awhile whew. It scared the heck out of me. Nick works a lot with electricity since he was in the military and he said it has happened to him every so often, but just little zaps.
I hope all of you had a wonderful day.
Posted by Wild Thing at 05:01 PM | Comments (23)
November 09, 2007
Thank you Everyone!!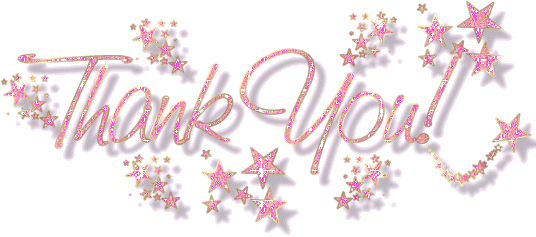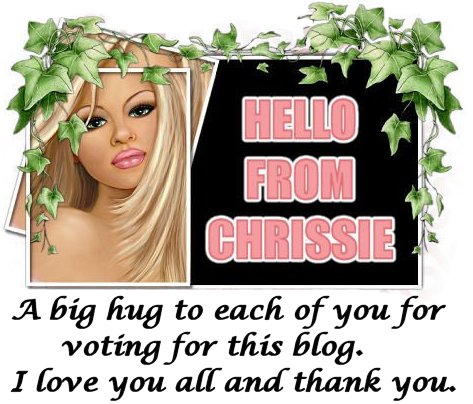 We may not have won but actually in my heart we did. Your kindness and care to come here each day and your voting meant so much to me. And we still can put the Finalist logo in the sidebar so that is special too.
YOU ALL ROCK !
(((((((hug)))))
Posted by Wild Thing at 12:50 AM | Comments (7)
November 05, 2007
We Are In The 2007 Web Log Awards Finalists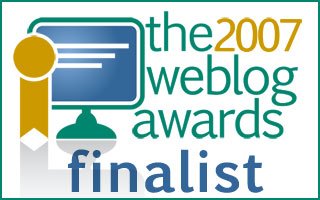 PC Free Zone (aka Theodore's World) has been chosen as a finalist for the 2007 Weblog Awards in the

"Best of the Top 251 - 500 Blogs" category.
It is always nice to be recognized and I am so grateful and appreciate so much those that nominated PC Free Zone.
Thank you so much to all of you Team Theodore friends and commenter's, and to those that nominated this blog.
From the Weblogs Award site:
"The Weblog Awards are the world's largest blog competition, with over 525,000 votes cast in the 2006 edition for finalists in 45 categories. Nominations for 49 categories ended October 17, 2007 and voting is scheduled to begin November 1, 2007. Final results will be announced November 8, 2007 at the BlogWorld & New Media Expo in Las Vegas."
"Nominations for The 2007 Weblog Awards were, as always, open and public. There were over 4,000 nominations in the 49 categories."
Today I was notified that we have made it to being a Finalist. It is such a compliment to be nominated and to make it to being a Finalist is very exciting.
Voting for The 2007 Weblog Awards is now open.
The basic rules:
* You may vote once every 24 hours
* After voting in an individual poll you will be locked out from voting again in that poll (on the computer you voted from) for 24 hours.
So I guess what I am supposed to do is ask you to please VOTE for PC Free Zone. It feels kind of funny to ask, and of course it is up to you if you would like to vote.
To Vote: click on the graphic above and it will take you to the site where you can vote. It can be done each day as long as there are 24 hours between each vote you make.
Thank you so much,
((hug))
Chrissie
There are many of your favorite blogs in this as well, so you may want to look around to vote for others too.
Posted by Wild Thing at 12:40 AM | Comments (25)
October 05, 2007
Just Another Day Hearing From A Moslem ~ LOL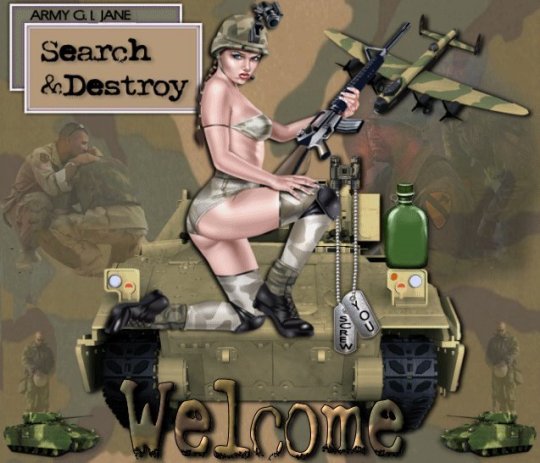 This is my response to our little troll that landed here yesterday. In this post just a little further down........
Islam More Then Needs It's Their Agenda

Your mom.... even your email address is amusing to me. So Welcome to Theodore's World where we speak the truth, love it when our troops take out the insurgents, thank our Veterans, salute our American Flag and are grateful we live in the best country in the world.
Thank you to everyone except for Your mom for your terrific comments yesterday. ((hug))

IP Address: 208.222.8.254
Name: Your mom
Email Address: kissmyass@yahoo.com
OK here is my reply to you ....Your mom..........
First my mother passed away so dream on about being my mom. Maybe your name is other kind of "Mother......" but that has two words.
Secondly, you say I am "too scared to reveal your true identity"......LMAO that is too funny. First of all I am an open book, that means I have given my personal information to almost all of the regulars that comment on here and have asked for that information for things like Christmas cards (that YOU do not believe in) and other reasons for them wanting it. As well as tons of information on my website and my MySpace listed in the sidebar. So once again a Moslem lies. LOL
Third, you seem to be obsessed with sex of perversion as you state in your sick comments.
Fourth, your love for the word Porn is funny to me. Nudity or even scantily clad men or women does not necessarily carry the title of porn. Unless you are jealous of great looking Marines with healthy trained bodies as seen in the photo of the Marines learning Martial Arts. Or other servicemen in other branches of our fantastic military.
And if you mean porn about the scantly dressed pinups I use on here or even the photos of myself then have at it. All I can say is handle it, God created our bodies not your allah and our troops that read this blog love seeing especially the pinups as they don't get a lot of that where they are fighting for our country. Maybe you prefer one of your goats, but our men are real men, the healthy attitude American male and women that realize these things unlike you are not hung up on such things.
And fifth, your allah is a moon god, I know that will disappoint you but sometimes the truth hurts.
So no thanks, I know what side I am on and it is not the side of Islam.
http://www.theodoresworld.net/watch/Islamnot4me.mp3
Posted by Wild Thing at 12:44 AM | Comments (12)
September 21, 2007
*~* Thank you ~*~ Blog Is Two Years Old Today *~*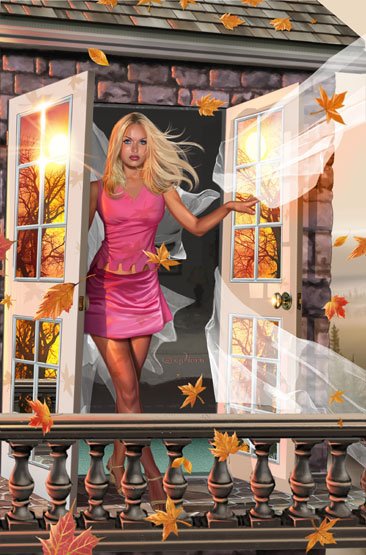 Two years ago today I started my Blog. Thank you Linda of Something......and Half of Something is my Blog Mom. Thank you Linda for helping me put it all together and for all the support. I could never have had a Blog if it wasn't for you.
And to my Blog Uncle Vinnie, at Vince aut Morire the best Blog Uncle a girl could ever have.
It has gone by so fast, these last two years and I owe each one of you that are part of Team Theodore so much. Your comments and input make this blog what it is, a home online.
The stats show we have readers from every country in the world. Even places I have never heard of and it is wonderful how many of our troops have been able to peek in and write to me they appreciate each one of you, the comments and graphics.
Thousands of individuals come here daily to read what we all have to say. It is amazing to me how this blog reaches so many. And I am forever grateful.
So I want to thank YOU, each one of you for touching my life everyday. I love your hearts so much, and when I am offline or working on posts for the next day, my heart smiles when I think of each one of you and how much you mean to me.
Thank you,
((((hugs))))
Chrissie
Posted by Wild Thing at 12:47 AM | Comments (14)
September 12, 2007
Response To Lefties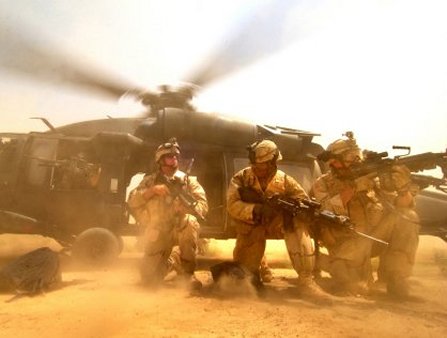 To those anti-war, military bashers that tried to make comments in the 9-11 post yesterday nice try. Your comments will never be allowed in a post about September 11th, 2001.
And to those sending emails slandering the military and demanding that your comments be allowed on this post I mentioned above ( the 9-11 post) the same goes for you. Your attempt to intimidate me did not work. I am backed up by thousands upon thousand of brave men and women serving now, and those that went before them our Veterans.
- Wild Thing
Posted by Wild Thing at 12:40 AM | Comments (4)
September 10, 2007
Happy Birthday Mark from Team Theodore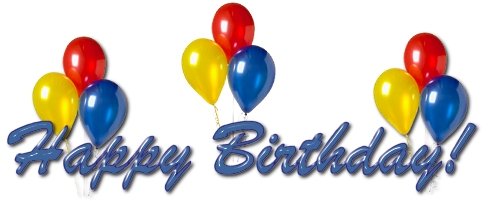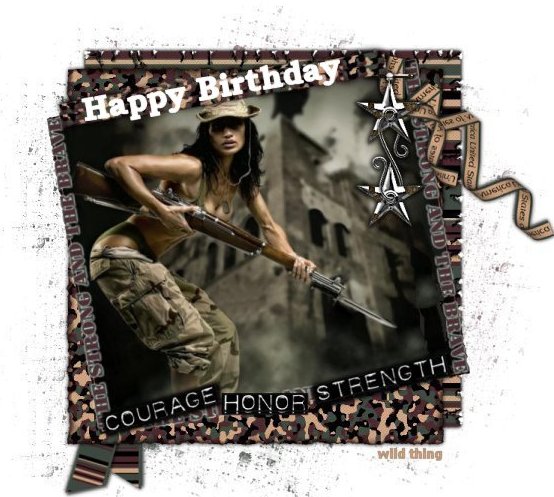 Happy Birthday Mark from everyone at Theodore's World.
Have a great day and mamy healthy and happy years ahead.
Chrissie and all of Team Theodore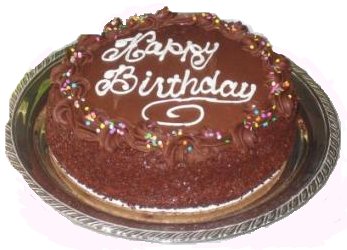 Posted by Wild Thing at 12:47 AM | Comments (7)
September 03, 2007
I removed this post it was messing something up
I noticed the comments were not working for this post for some reason so I removed it. All is well now.
It must have just been one of those weird computer things or something in the code not liking my server. haha
Posted by Wild Thing at 12:45 AM | Comments (2)
August 05, 2007
Site was down as well as other blogs this evening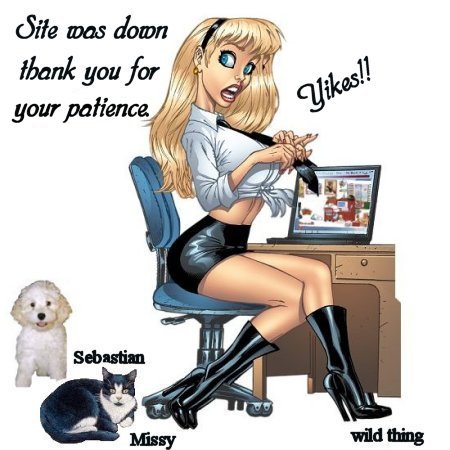 Posted by Wild Thing at 11:15 PM | Comments (6)
August 03, 2007
ICE campaign - "In Case of Emergency"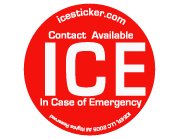 In April 2005, a National "ICE" Awareness Campaign was launched in the U.K. by mobile phone service provider Vodafone with the endorsement of Falklands War hero Simon Weston, and the movement reached critical mass in the wake of the July 7, 2005 terrorist bombings in London. The idea is now beginning to catch on in other countries, including the U.S.A. (as reported in the Washington Post).
We all carry our mobile phones with names & numbers stored in its memory but nobody, other than ourselves, knows which of these numbers belong to our closest family or friends.
If we were to be involved in an accident or were taken ill, the people attending us would have our mobile phone but wouldn't know who to call. Yes, there are hundreds of numbers stored but which one is the contact person in case of an emergency? Hence this " ICE" (In Case of Emergency) Campaign
The concept of "ICE" is catching on quickly. It is a method of contact during emergency situations. As cell phones are carried by the majority of the population, all you need to do is store the number of a contact person or persons who should be contacted during emergency under the name "ICE" ( In Case Of Emergency).
The idea was thought up by a paramedic who found that when he went to the scenes of accidents, there were always mobile phones with patients, but they didn't know which number to call. He therefore thought that it would be a good idea if there was a nationally recognized name for this purpose. In an emergency situation, Emergency Service personnel and hospital Staff would be able to quickly contact the right person by simply dialing the number you have stored as "ICE".
Please advance this idea by sending it to your loved ones. It won't take too many "forwards" before everybody will know about this. It really could save your life, or put a loved one's mind at rest.
For more than one contact name simply enter ICE1, ICE2 and ICE3 etc.
A great idea that will make a difference!


Several suggestions:
* Make sure the person whose name and number you are giving has agreed to be your ICE partner
* Make sure your ICE partner has a list of people they should contact on your behalf - including your place of work
* Make sure your ICE person's number is one that's easy to contact, for example a home number could be useless in an emergency if the person works full time
* Make sure your ICE partner knows about any medical conditions that could affect your emergency treatment - for example allergies or current medication
* Make sure if you are under 18, your ICE partner is a parent or guardian authorised to make decision on your behalf - for example if you need a life or death operation
Should your preferred contact be deaf, then type ICETEXT then the name of your contact before saving the number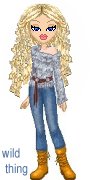 Wild Thing's comment........
Two years ago I got an email about this and sent it out. Now it has been brought up again which is good.
Posted by Wild Thing at 12:40 AM | Comments (6)
July 13, 2007
For My Friend Vinnie
My dear friend Vinnie's father passed away.
I know many of you know Vinnie too.
My prayers are with you Vinnie and your family.
Posted by Wild Thing at 09:55 AM | Comments (10)
July 09, 2007
Dog's Against Romney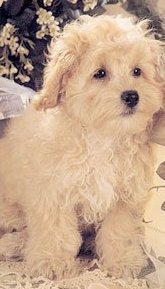 Announcement to all dogs
You all know me, I am Sebastian, this is my picture, and my owner, Wild Thing has this blog and she has been into Politics and Supporting our Troops since before I was born. Well I may not be able to vote in the human election but I can tell you that we dogs know when someone is good or bad. And so I have something very important to tell you about for all dog lovers and for everyone that loves America. My big sister, she is a kitty knows this too, but this is for all us dogs cause we are good at chasing a car down, lifting our leg and doing our special growl at bad guys and we can bite too when it is necessary.
This is about the 2008 elections coming up. Yes they are way down the road, but there are times a dog has to do what a dog has to do when we find out about someone that needs to be chased right out of the election. And that would be letting him off easy if you ask me.
But I want to tell you about Mitt Romney. He is the enemy of every dog owner in the land. See I am holding my paw up right now swearing this is the truth. You want to know why, be sure to read the article below. A man like that is the reason dogs run away from home or bite their owners.
A friend of us dogs, his name is Rusty, he has started a blog called Dogs Against Romney. And believe me it is a hit and dogs all across America and their owners are signing up to voice their disgust with Mitt Romney.
All you have to do is get your human to post your picture and your feelings on Mitt Romney, and link the post back to Dogs Against Romney. Hopefully, they will post it for the world to see.
Please join me in the campaign to keep Mitt Romney out of the White House! Spread the word! woof! woof!
No dog or living thing should be treated like this and Mitt Romney's family has bragged about what they did.
Boston, MA (AHN) - Attention has turned from Republican presidential hopeful Mitt Romney's Mormon faith to his mistreatment of animals. Although Romney served as governor of Massachusetts and has been a business leader, a family dog anecdote was what he chose to give as an example of his crisis management skills. And his description of what he did has sparked howls of protest over what some call his cruel treatment of his family's pet.

In an interview with the Boston Globe, the politician gave tying the family pooch to the roof of his car during a 12-hour road trip in 1983 as an example of his crisis management skills.

On that trip, Romney, his wife, sons and the family's Irish setter, Seamus, were driving from Boson to Ontario. Romney put Seamus into a dog kennel and tied it on top of his station wagon. He said he had rigged up a windshield to make the dog more comfortable. Whether it was the car's speed, the wind, noise, passing traffic or whatever, at some point during the 12-hour journey Romney's sons began complaining about a brown liquid running down the vehicle's back window.

Romney told the Boston Globe that he remained cool under the trying circumstances, quickly exited the highway, pulled into a service station and used a water hose to rinse the car free of what turned out to be diarrhea from the stressed out dog on the roof. He then thought to blast Seamus with some water to clean the diarrhea off him before pulling back onto the highway and continuing the trip to Canada with the dog still lashed to the station wagon's roof.

* Something.......and Half of Something
Posted by Wild Thing at 03:45 AM | Comments (16)
June 02, 2007
Thank you ~ 500,000 Hits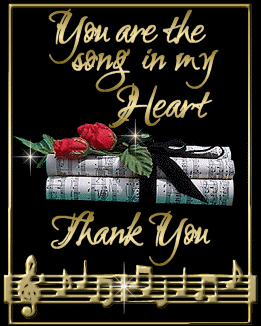 I started my blog September of 2005, and just noticed this morning that my stats
show I have had over 500,000 hits. That means that since each person only gets counted
one time no matter how many times they come to this blog, there have been 500,000 various people that have visited my little blog since I began.
So a huge thank you and to those of you that are regulars and making such awesome comments
and showing me links and just so many things you all do contributing to this little home
online YOU are very much a part of this blog and why it has been accepted so well.
The count also counts the icky Moslems ( I found out they truly hate it spelled like that- heh heh), so let's see should we thank them too for when each different one decided to peek in? Naw, let's not! haha I will just wish for them a nice NAKBA ( means catastrophy to a Moslem and boy howdy do they ever hate that word)
Also a special thank you to my BlogMom Linda at Something.....and Half of Something. And to my Blog Uncle Vinnie at Vince aut Morire blog. And to Jack of Conservative Insurgent, SondraK and Beth at MVRWC, and Beth at Blue Star Chronicles and Rodger at Curmudgeonly & Skeptical for all your support.
For all of you.........I wish I could list ALL of you that have commented and trackbacked and sent me emails and for all your kindness and friendship to me. It has meant more then I can ever thank you enough for. I love you all dearly!!!
And to our awesome troops, those that email me, those that can peek in here, we love you all, and support you always, thank you for all YOU do!
Posted by Wild Thing at 12:57 AM | Comments (11)
April 24, 2007
Nora, The Piano-Playing Cat

This kitty is Nora and she loves to play the piano. Nora began playing the piano on her own. She plays even when she is alone in the room. She also plays along when her owner gives piano lessons to her students. Nora is so adorable, I thought you might get a kick out of seeing this.
This is her website.
Posted by Wild Thing at 12:44 AM | Comments (4)
April 23, 2007
JIB Awards Has Begun ~I'm Voting For Linda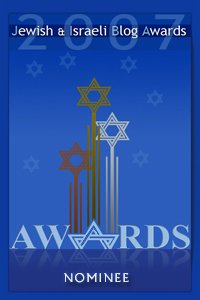 Linda at Something.....and Half of Something blog has been nominated for the 2007 Jewish & Israeli Blog Awards (JIB Awards).
I am very proud of her, not only because she is a dear friend and my blog Mom but she is an outstanding person to know in every way.
So many of the awards a person is asked to vote often, NOT this one which is another reason I like it so much.
It only asks for anyone voting to vote once to get her to the finals and one more time for her to win. I like that and she deserves it so much.
If you get a change and have appreciated Linda's blog please go to JIB Awards and vote.
Her Blogs name is Something......and Half of Something and these are the areas she has been nominated for:
Best Right Wing Political Blog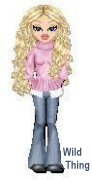 Thank you so much.
Posted by Wild Thing at 12:44 AM | Comments (4)
A Great Toon by Michael Ramirez Regarding Harry Reid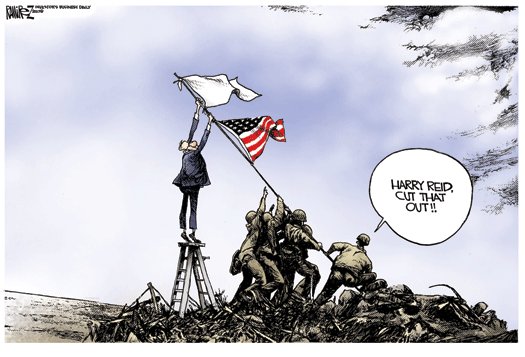 I just wanted to show this to you, it is perfect toon to show how the Democrats think.
Posted by Wild Thing at 12:40 AM | Comments (2)
April 21, 2007
They Could Not Even Wait 24 Hours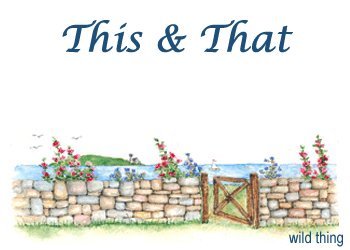 The very next day after the killings at the VA Tech campus I got a phone call. Not even 24 hours after the killings happened.
It was a recording and this is what the person said..........
Do you think it is good to allow people to carry guns while shopping at a grocery store.
Press one if you do think a person should NOT be allowed to carry a gun in a grocery store..
Press two if you think they should be allowed to carry a gun in a grocery store.
I was half listening to the stupid recorded call until they asked the question. So I don't remember who was calling, what organization but I sat there half in shock and the other part of me furious, blood boiling that the left could not even wait 24 hours to start pushing their agenda of us not having guns.
Amazing! I wasn't gonig to post about it, but it has been bugging me.The left has to be the coldest beings on this earth. We certaiknly see it over and over how they only care about their agenda.

There was a socialist in the house
My husband's brother was visiting here for a few days. He is a socialist, I have mentioned him before on here. He thinks Clinton is the best President we have ever had. augh! My husband debates him all the time about politics, the war, abortion etc.
Yesterday before his brother left to go back home.........
Angry Old Salt ( my husband) ......so who are you thinking of voting for, for President?
Brother-in-law: Hillary, she is not my first choice but it would get Bill Clinton back in the White House and he would be the one running things.
I almost spit out my diet coke. God help us if all these Democrat jerks are thinking this way. They may hate Hillary and yet vote for her to get Bill in the WH again. AUGH!
After he left, AOS said..
Chrissie, I just can't believe he is my brother, we are so different.
Posted by Wild Thing at 12:44 AM | Comments (2)
April 10, 2007
Happy Birthday Rodger

Curmudgeonly Skeptical Blog





Have a very special Birthday

and many, many more!



Wishing you all the best!

A year of fun and happiness

is my birthday wish for you

You are someone special

and your birthday should be too!



Happy Birthday!



from,

Wild Thing



and everyone here at

Theodore's World


Posted by Wild Thing at 12:44 AM | Comments (4)
April 09, 2007
Four Feathers To The 15 British Sailors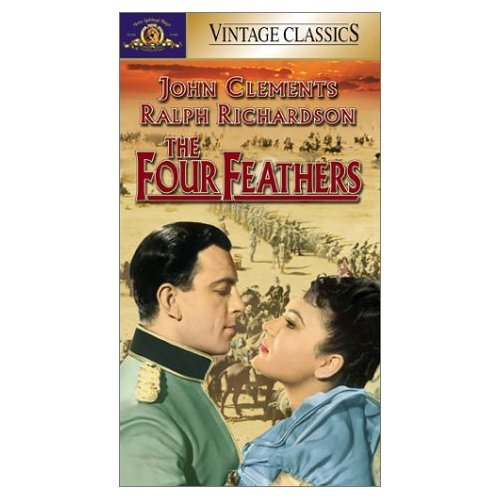 This is a movie that is one of my favorites. The Four Feathers, produced in England in 1939. I loved it so much I bought the video. It was remade a few years ago, but nothing can compare to the original, it is the best.
A British army officer, Harry Faversahn, trains all day and even has time to conquer beautiful Ethne. With that Harry decides to leave the army, but good things do not last forever, so in the evening of his engagement party his regiment is call to arms to Egypt to fight against the wicked Egyptian rebels. But Harry refuses and so his former best friends send him three feathers, a sophisticated way to call him a coward. But the fourth, ah! the fourth one is the most terrible of all because it is Ethne who gives it to him.
So our hero is an outcast, nodoby loves him, nodoby cares for him. And Harry proving that after all he is a Favershan, embarks to Egypt to save his comrades. Disguised as a mute native he saves them all. Crosses the dessert, saves Durrance (who is in love with Ethne too), saves Willoughby and Burroughs from a dreadful prision and evidently gives back each of the four feathers.
This movie celebrates courage and determination. Something that the 15 Brits taken hostage will never be able to do. Oh they are trying the I am a Hero now thing, but that is just not the case. They handled this wrong from the get go imo.
This movie I mentioned came to mind not when the 15 sailors were taken hostage, but when they were released. They are just not the " Let's Roll" character that sets a person apart and each thing they are doing now confrims it even more. I don't have a lot of sympathy or respect for the way these hostages handled themselves. It definitely is not a shining moment for the British military. It does not live up to the proud history of their military.
And to make matters worse once they were released, some were effusive in their praise for the Iranians, apologizing yet again for their intrusion! sheesh!
Let's compare something here.....
From the 15 hostages:
* We were blindfolded and subjected to interrogation
* We were told we faced seven years in prison if we did not 'confess'
* Iranians entered Iraqi waters deliberately to detain us. Fighting back was not an option
* We were 1.7 nautical miles away from Iranian waters
* We were under psychological pressure and mind games
* Faye Turney was isolated in a cell away from the rest of the crew
* All 15 of them had been blindfolded, handcuffed and pushed against a wall by their Iranian captors
* they heard the sound of guns being cocked - and believed they were about to be shot by firing squad.
They were fed three times a day and given cigarettes. They were given clothes and slept on blankets. There certainly was nothing "brutal" about their treatment. The soldiers, and one must keep in mind they were soldiers, decided to roll over and cooperate with their captors almost immediately with little evidence of overt coercion.

But wait that is not all, now there are book deals being made. The former captives are expected to make around £250,000 between them. Faye Turney, the 26-year-old seawoman, is likely to get the most profitable deal. She is said to have sold her story for £150,000 in a joint contract with a newspaper and ITV.
In contrast let's look at a different kind of Britt:

John Peters came to the world's attention in January 1991, when his bruised and battered face flashed onto television screens around the world. On the first day of the Gulf War, a British Tornado bomber crewed by John Peters and John Nichol was shot down over Iraqi territory and the two men were captured. After four days of mental and physical torture, they were forcibly shown on Iraqi television. It was John Peters' disfigured image that became a potent symbol of Saddam Hussein's ruthless aggression.

John's powerful and moving story focuses on how he coped with both the brutal physical and mental pressure inflicted on him by his captors. His dramatic and sometimes harrowing experiences reach deep into our innermost minds, showing us how we can overcome even our worst fears and nightmares. He inspires and motivates people with his own dramatic account of his experiences during Operation Desert Storm. His war was not all as he expected - it became a seven-week ordeal of torture and interrogation testing John Peters to the absolute limit and bringing him close to death.
Thinking about these things and comparing it to our troops that were taken hostage and prisoner in other wars, such as Vietnam. I will NEVER forget the brave American troops, prisoners of former wars, who endured years of captive isolation without disclosing any information, even under torture. And England has its own Greatest Generation, troops who fought a determined and superior enemy while vowing never to surrender. As Churchill observed, that was England's finest hour. I have posted on here at TW of Brits that have been brave, I have thanked England for their support in our war against Islam. But when it comes to these 15, they reflect on their country and their military and what a pity it is they will not be able to hold their heads high knowing they did all they could, and that their whinning of their so called torture is making them look even worse.
Heroes show up when the time calls for it, these 15 did not show up. For these 15 the 4 Feather comes to mind.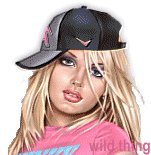 Posted by Wild Thing at 10:24 AM | Comments (5)
March 06, 2007
Thanks Ann For NOT Being A PC Sell Out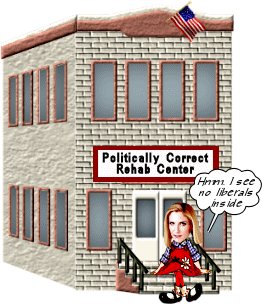 First I want to say that I am more then surprised that this whole thing has been made into something sooooo huge. It just shocks me how some silly joke has turned into what it has. I was not even going to post about it because I got the joke, I laughed hard, and to me it was no biggie.
Also with all the things going on in the world and THIS has to be made into the most important thing. I am just amazed and disgusted that it takes this kind of priority over other things. We have traitors in our government, slandering our troops, doing what they can to destroy the troops morale. The enemy within bent on destroying our country, from dumbing down to the lies about our history, and re-writing history to fit their agenda.
People, ok sub-humans wanting to kill us, and take over our country....but this speech that Ann Coulter made is more important to those making a fuss about it. And beyond that even want to punish her.
Conservatives should be shouting from the roof top - Go, Ann, we are behind you! The GOP, also - if there is any backbone left. That would certainly make a distinction between the two parties.
Liberals can say that it is too bad VP Cheney wasn't killed by a terrorist bomb but Coulter can't say faggot? That's ridiculous. "Progressives", dems, liberals, the terminally PC, and RINOs go balistic over Ann saying the word Faggot. How telling is that!
Whatever happened to the right wing? We used to have a right wing. We used to have people that KNEW the difference in the left and the right and they would admire the courage that people showed when they stood against the left. It seems we on the right are over run with RHINO's and lib wanna be's.
The left calling Bush "Hitler" all the time, we have heard it all, but let Ann say Faggot and all hell breaks loose by the weak kneed, PC addict RHINO's and they want to eat their own. They want to lay into someone that for many years has had the courage to take a stand against PC and the left. How disgusting that is to me.
Burning the flag, protesting ROTC and military recruiters on campus, teaching 5th graders about gay sex, calling infantacide "choice" and yet we are all supposed to be horrified by Annie. She shouldn't take one step back, just keep going forward with her incisive pronouncements. She is beautiful; she is intelligent if not brilliant. God Bless you Ann.
I don't think it's too much to ask that those on "our side", who are jostling with the left to seek the 'moral high ground' by condemning Ann for such "offensive" speech and behavior, should recognize that honesty demands defending Ann's pointing out the hypocrisy of the left even as they express their disapproval of the way she said it. A general condemnation cedes the moral high ground to hate-filled, less than moral, leftists, who do not deserve it. It also allows the left to reinforce their stereotype of Conservatives by condemning Ann, who does not deserve it.
The American Conservative Union, which runs CPAC released a statement condemning Ann. What a bunch of gutless wonders. CPAC is calling Ann's remarks "hate speech"? When Dean said he hated republicans was that "hate speech"? Ann did not call Edwards a faggot. She said she could not comment on him because the use of faggot could send you to rehab.
You all know this blog is a PC Free Zone and for good reason. PC is one of the main things that has been destroying America. The enemy within has used PC as a tool of theirs to promote their agenda on many levels. I have referred to them as the enemy within as the left, the liberals as the enemy within. But of course CPAC is all aglow with their Rudy and Mitt and thier outrage at what Ann said. Nothing like having two liberals in the Republican party bashing a conservative like Ann Coulter right? NOT! I'll pick Ann over 100 Rudy's and Mitt's any day.

The best part is she gave so many PC conservatives the vapors. Well done Annie.
Count me solidly in Ann's corner. Go Ann Coulter!!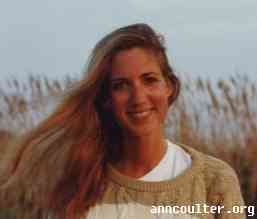 Others that see the light and appreciate what Ann is about.
* Something...and Half of Something
And for those of you that are NOT PC groupies and hate the left as much as I do, continue on to read what Rush Limbaugh had to say about all of this. For those RHINO's that lurk here you may need to grow up and face the music, because YOU are part of the reason America is in trouble.

Rush Weighs In on the Coulter Kerfuffle
March 5, 2007 ............

RUSH: Well, when everyone else was in Selma, Alabama, the Breck Girl had to be somewhere. You know, everybody has to be somewhere, and John Edwards decided he would go out to the University of California at Berkeley on Sunday, and while there, he "called a janitors' campaign for better wages at the University of California, Berkeley, a continuation of the civil rights struggle that began in the 1960s. Edwards sounded the civil rights theme to commemorate the 42nd anniversary of the 'Bloody Sunday' clash between black voting rights marchers and police in Selma, Ala."
Now, how much sense does this make? Everybody's in Selma and the Breck Girl goes out to Berkeley and equates a janitors strike with what went on at Selma, Alabama, 43 years ago. "'This march for economic and social justice for the men and women who work at this university is a part of a bigger march in America for fairness and equality,' Edwards said during a stop on his current tour of college campuses. Responding late to a question from a reporter, Edwards said a remark about him by conservative author Ann Coulter reminded him of hateful speech against blacks he heard while growing up in the segregated South." Now, the Ann Coulter remarks. I've been fascinated looking at the response. When I heard that this had happened, the first thing I did is I went to some blogs. They had a blog row at CPAC. Ann made these comments about the Breck Girl on Friday afternoon. Mitt Romney had introduced her. Mitt Romney is a Republican presidential candidate, as we all know.
I'm looking at the blogs, and the bloggers are uniform in their condemnation of Ann Coulter. "This is disturbing and it's distracting to the conservative movement. This is not what we're about. It unnecessarily makes all conservatives a target for continuing attacks by the left," and so forth and so on. Then some time passed and the bloggers began getting comments from their readers. After a couple of hours, I checked back, and the bloggers were mostly writing about how they were being excoriated by their readers for criticizing Ann Coulter; that finally somebody like Coulter had the guts to stand up and say what things are for, because the left gets away with this and does it all the time. The bloggers admitted that they were taking it on the chin from their readers in the comments of all their blogs from people who were very supportive of Coulter. I went to my own e-mail, and the vast majority of e-mail I got was, "Rah-rah," and, "Right on!" I'll tell you what I think this means.
There is free speech out there and there's no question you can say what you want to say and you should be able to when you want to say it, but you can't because of political correctness. I think that what inspired so many people to be supportive of what Ann Coulter said was -- and I think this is something that Republican candidates need to understand. I'm sure many of you in this audience, not all of you, are fed up with the imbalance. For example, Bill Maher. Bill Maher can go out on his show on Friday night and basically say that it's a shame that Dick Cheney wasn't killed in the assassination attempt at Bagram Air Force Base in Afghanistan, that there would be a lot more people alive today if Dick Cheney were dead. He is asked if he really means it, and he said yeah. Even Barney Frank understood, who was a guest on the program. Even Barney Frank understood what Maher was saying. But take a look at the difference in coverage that the Bill Maher example got (hardly any) to Ann Coulter and her remarks about the Breck Girl. I think she might have been able to say it better. She might have been able to say that she was making a point about free speech and how you can't say certain things without getting sent to rehab and this sort of thing.
I think what people misunderstand about the rank-and-file in the Republican Party is that they're sick and tired of taking it on the chin day in and day out. The mainstream press can assault every one of our icons. The mainstream press, the Drive-By Media and the left, can assault every one of our presidential candidates. They can call George Bush "Hitler." They can write movies on how Bush ought to be assassinated, do movies and produce them; write books on how Bush ought to be assassinated; can say that they wish Cheney had been killed -- and there is no condemnation of it. There are a lot of people in the so-called conservative movement who are fed up with the docileness of Republican leaders in Congress, and even in the White House, who just sit by, don't respond, and just take this stuff.
People are hungry for leadership and they want there to be a response, and they want fighters. I think that's one of the reasons that Giuliani is looking good, frankly. Giuliani has shown a willingness to fight on those principles that he holds dear, such as terrorism and the Drive-By Media and a number of other things. Accordingly, the Drive-Bys are out trying to destroy Rudy today. There's a story about his son Andrew thinking his father is a dud. His son thinks (paraphrased), "Yeah, I never see my dad anymore since he remarried. He never comes to my golf tournaments." Andrew is a great golfer at college. I think he's at Duke. There's an imbalance, and the rank-and-file of average citizens in the so-called conservative movement in the Republican Party just sits by and watches every one of their leaders get trashed with no response. The leaders don't respond to it, and a lot of conservative media doesn't respond to it.
So when somebody like Ann Coulter comes along and says what she said, they simply react to it. "All right! Somebody's fighting back! Somebody is saying something in return to these people and pointing out their hypocrisy." I think that's why the support that is there for Ann Coulter is there, because she represents something that the leadership of the party doesn't provide them. The leadership of the movement these days doesn't provide them an outlet for their own anger. You know, individuals are sitting out there roasting and frying and getting angry each and every day at the things that are in the Drive-By Media: the unfairness, the imbalances, the constant defense of the people who are invested in defeat of their own country. They're never called on it. It's never portrayed. The Democrats and the left in this country are never portrayed for who they really are in the Drive-By Media. The White House won't say it and many of the Republican leaders in the House and Senate won't say it. They won't be critical of anybody. The Drive-Bys totally give Bill Maher a pass for wishing that Dick Cheney were dead, and saying that more people would be alive were that the case.
Now, as for the timing of the statement. The thing at CPAC is an association of two conservative groups: The American Conservative Union the Young Americans Foundation. I think they had about 6,000 people that attended. All the presidential candidates showed up and spoke, except Senator McCain who attempted to have a private reception with the attendees but he couldn't pull it off because there weren't any ballrooms left at the hotel where they had the meeting. So he didn't do well. Mitt Romney there was. Even Vice President Cheney was there. Sam Brownback was there. You had Giuliani. I'm leaving some out but they were all there. As such, this was not the same thing as, say, hosting your own radio show or making a speech of your own at a university or some group of people. There are some who are upset that the comment that Ann made took away from what should have been others who are stars of the show -- the presidential candidates and so forth -- and besmirched them. And, true to form, all of the candidates who were there (including McCain, not there) disavowed Coulter's comments, distanced themselves from her -- which is going to infuriate those I described earlier as being angry and spoiling for a fight, even more.
She could have chosen a better place to say it, rather than force these presidential candidates to have to disavow it and distance themselves from it. There's no way that they were going to defend it. I don't care what you want them to do or how you want them to act. If she says something like this when she's making a speech at a college campus, there would be far less fur flying and so forth. Then there's this aspect of it. Some of the criticism is that she besmirches the whole conservative movement by making herself an icon or an identity figure of the whole conservative movement. Other conservatives are saying this is bad. She chose to be selfish at CPAC and make something that was not about her, about her, and that's bad, and so forth and so on. When you boil all of this down, I think what you end up with is a little bit of a conflict, because you have a number of people who clearly loved it and thought it was fabulous and want to hear more like it -- and not so much more like it. They just want to hear somebody fighting back and somebody doing something to point out the absolute ridiculousness of the people on the left, and Ann Coulter did it.
To those who are worried that it taints the entire conservative movement, that is only because the Drive-By Media makes it so. That's only because the Drive-By Media will pretend or portray that comment as typical. As you know, clichés exist about conservatives: racist, sexist, bigot, homophobe. Now, those are all false. Conservatives are not racists. They are not bigots. They are not sexists and they are not homophobes. That is not part of conservatism. So if we're going to suggest that somebody shut up and not say something because it only confirms those clichés, then are we not acting defensively? We're accepting the clichés are believed, and so we've gotta do something not to confirm them. It seems to me to be a rather defensive way to go about this, which is, I think, another thing that a number of conservatives -- just rank-and-file, average people -- are offended by because they think: Why accept the terms defined by the left for us and then live our lives defensively?
We had this guy, Derek. He's a nice guy, a caller from Detroit, a fan of the program, black guy. He said, "I don't think you're a racist." I'm supposed to be pleased by that. Remember when Jack Kemp and Algore debated in 1996? It was a presidential debate. Jack Kemp was the vice presidential candidate for Bob Dole. During a debate, Algore started talking about the racism and sexism and all these things that exist in the Republican Party, but he exempted Kemp. Kemp said, "Thank you, sir," rather than become outraged that his whole party had just been tarred and feathered by the vice president of the United States. People here that are fed up with this kind of accepting these terms, accepting these stereotypes, accepting these definitions, and then acting defensively; to go out and say that they're not true or disapprove them. To disapprove them, you can't talk about racism, sexism, bigotry, or homophobia -- and as such, the left wins and shuts people up. Freedom of speech is what it is. Clearly there's a double standard. Does it mean that we need a bunch of people on our side acting like Bill Maher in order to level the field? No, I don't think that's the way that you deal with this.
Here's another thing. For the longest time -- and I'm one of those people that's been saying this, and I'm not sure that I'm still right about it. I could be very wrong. I've been under the impression that all the hate and all of the outrage -- all of the despicable, unseemly comments about the president and the vice president and wishing they were dead and all these other things (you know what I'm talking about, from Michael Moore on down) -- would eventually cause the Democrat Party big problems. It didn't prove to be the case in the November elections. I was dead wrong about it. But I'm beginning to wonder now if it is a drag on the Democrat Party for these people to be acting the way they are. It could well be, too, that the majority of Americans don't know that there's this kind of hate because they don't read blogs; they don't read kook websites, and the Drive-Bys don't report on this stuff as evidenced and witnessed here by the lack of coverage of Bill Maher's comments on the hoped-for assassination or death of Dick Cheney. So it could well be that a significant number of Americans are just not aware of all the rage and hate. But the elected Democrats have not been short in content when speaking of hatred for the president and the investment in defeat. They own defeat of their own country.
So I don't know where this goes and how harmful it really is. But I think it's a mistake for anybody in the conservative movement to assume that one person with one speech or one comment speaks for the conservative movement. That is too defensive. Just because the left tries to tar and feather the circumstance that way, does not make it true. We can't have our own speech codes enforced against people for the purposes of not offending somebody on the left or what have you.
BREAK TRANSCRIPT
RUSH: Anyway, folks, don't worry about Ann Coulter. Her opportunities for exposure will only multiply because of this, and she'll have her own (and has had her own) things to say about it and the intent that she made and the roots of it. Her point is that she was simply making a reference to Isaiah Washington having to go to rehab for using the F-word -- the new F-word that's out there -- and that's what a lot of people were offended by: the use of that word, pure and simple. I mean, there are certain words that a lot of people think you shouldn't say in public. N-word, old F-word, the new F-word. When you throw it in there about John Edwards, a presidential candidate; he's out there now raising money off of it. I have had this happen to me over the course of my stellar broadcast career, and don't think Edwards is upset about this. He's loving every minute. He's out there raising what he's calling Coulter bucks.
END TRANSCRIPT
Posted by Wild Thing at 12:55 AM | Comments (22)
March 03, 2007
When Hollywood Loved America
With the advent of World War II many of our actors went to fight rather than stand and
rant against this country we all love.
I am listing only a few, but from this group of only 18 men came over 70 medals in honor of their valor,
spanning from Bronze Stars, Silver Stars, Distinguish Service Cross', Purple Hearts and one
Congressional Medal of Honor.
I would like to remind the people of what the entertainers of 1943 were doing, (61 years ago).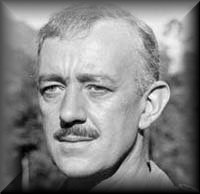 Alec Guinness (Star Wars) operated a British Royal Navy landing craft on D-Day.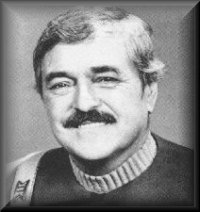 James Doohan ("Scotty" on Star Trek) landed in Normandy with the U. S. Army on D-Day.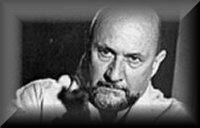 Donald Pleasance (The Great Escape) really was an R. A. F. pilot who was shot down, held prisoner and tortured by the Germans.
David Niven was a Sandhurst graduate and Lt. Colonel of the British Commandos in Normandy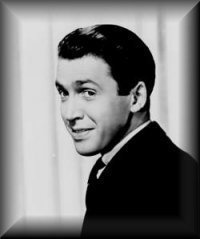 James Stewart Entered the Army Air Force as a private and worked his way to the rank of Colonel. During World War II, Stewart served as a bomber pilot, his service record crediting him with leading more than 20 missions over Germany , and taking part in hundreds of air strikes during his tour of duty. Stewart earned the Air Medal, the Distinguished Flying Cross, France's Croix de Guerre,and 7 Battle Stars during World War II. In peace time, Stewart continued to be an active member of the Air Force as a reservist, reaching the rank of Brigadier General before retiring in the late 1950s.
Clark Gable (Mega-Movie Star when war broke out) Although he was beyond the draft age at the time the U.S. entered WW II, Clark Gable enlisted as a private in the AAF on Aug. 12, 1942 at Los Angeles. He attended the Officers' CandidateSchool at Miami Beach, Fla. and graduated as a second lieutenant on Oct. 28, 1942. He then attended aerial gunnery school and in Feb. 1943 he was assigned to the 351st Bomb Group at Polebrook where he flew operational missions over Europe in B-17s. Capt. Gable returned to the U.S. in Oct. 1943 and was relieved from active duty as a major on Jun. 12, 1944.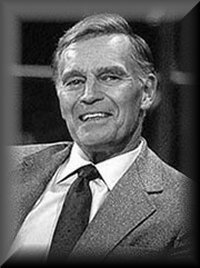 Charlton Heston was an Army Air Corps Sergeant in Kodiak.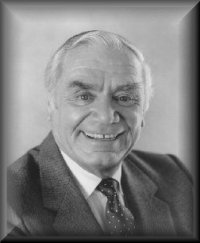 Ernest Borgnine was a U. S. Navy Gunners Mate 1935-1945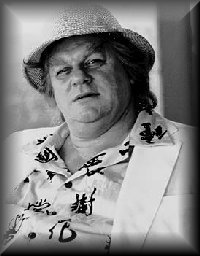 Charles Durning was a U. S. Army Ranger at Normandy earning a Silver Star and awarded the Purple Heart.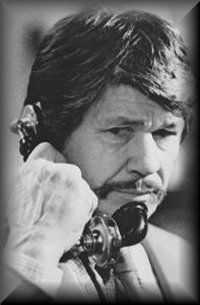 Charles Bronson was a tail gunner in the Army Air Corps, more specifically on B-29's in the 20th Air Force out of Guam, Tinian, and Saipan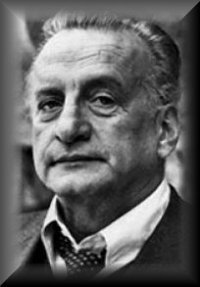 George C. Scott was a decorated U. S. Marine.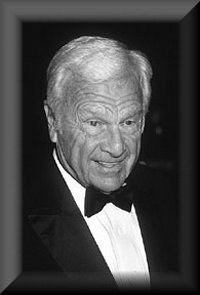 Eddie Albert (Green Acres TV) was awarded a Bronze Star for his heroic action as a U. S. Naval officer aiding Marines at the horrific battle on the island of Tarawa in the Pacific Nov. 1943.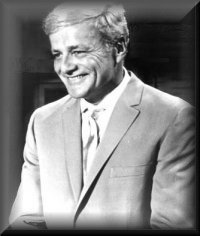 Brian Keith served as a U.S. Marine rear gunner in several actions against the Japanese on Rabal in the Pacific.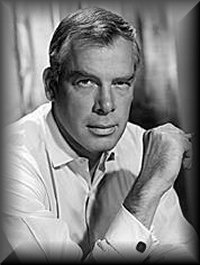 Lee Marvin was a U.S. Marine on Saipan during the Marianas campaign when he was wounded earning the Purple Heart.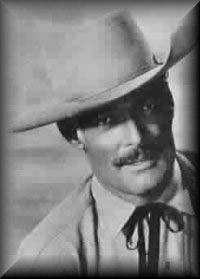 John Russell: In 1942, he enlisted in the Marine Corps where he received a battlefield commission and was wounded and highly decorated for valor at Guadalcanal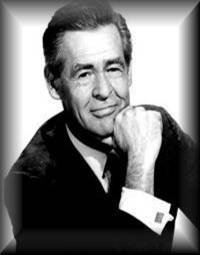 Robert Ryan was a U. S. Marine who served with the O. S. S. in Yugoslavia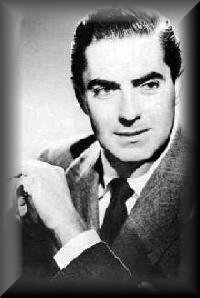 Tyrone Power (an established movie star when Pearl Harbor was bombed) joined the U.S. Marines, was a pilot flying supplies into, and wounded Marines out of, Iwo Jima and Okinawa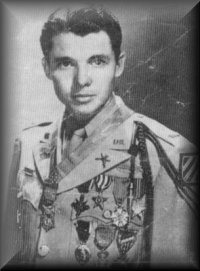 Audie Murphy, from Texas Most Decorated serviceman of WWII and earned: Medal of Honor, Distinguished Service Cross, 2 Silver Star Medals, Legion of Merit, 2 Bronze Star Medals with "V", 2 Purple Hearts, U.S. Army Outstanding Civilian Service Medal, Good Conduct Medal, 2 Distinguished Unit Emblems, American Campaign Medal, European-African-Middle Eastern Campaign Medal with One Silver Star, Four Bronze Service Stars (representing nine campaigns) and one Bronze Arrowhead (representing assault landing at Sicily and Southern France) World War II Victory Medal Army of Occupation Medal with Germany Clasp, Armed Forces Reserve Medal, Combat Infantry Badge, Marksman Badge with Rifle Bar, Expert Badge with Bayonet Bar, French Fourragere in Colors of the Croix de Guerre, French Legion of Honor, Grade of Chevalier, French Croix de Guerre With Silver Star, French Croix de Guerre with Palm, Medal of Liberated France, Belgian Croix de Guerre 1940 Palm.
And these are only a very few
that have been mentioned.
Can you imagine these stars of
yester-year saying they hate our flag,
making anti-war speeches,
marching in anti-American parades
and saying they hate our president?

Posted by Wild Thing at 05:55 AM | Comments (13)
March 01, 2007
The Big Ouch Update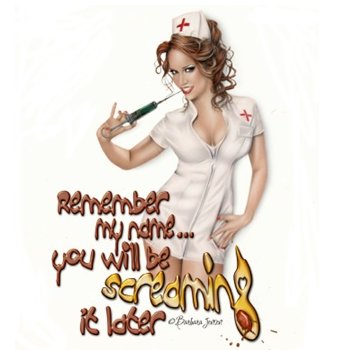 First thank you to all of you for your kindness and patience and prayers about my arm injury. I never even would have mentioned about it here at my blog except when I got the flu last week it was just too much to take to add that in to the situation. augh
Well here is why my arm hurts so much since I tripped and fell. The MRI was a bitch it have done, man oh man it hurt to get those images taken.
I have an impingement in my rotator cuff and bursa. They explained the impingement means the
tendons of the rotator cuff and the subacromial bursa are pinched in the narrow space beneath the acromion.
The impingement causes the tendons and bursa to become inflamed and swollen. ( baseball players and other athletes get this a lot or someone like me from an injury)
He said that because it was a traumatic injury it caused the impingement. It doesn't happen right away when the injury occurs, it develops over time, like mine did since I actually fell last November and eventually the pain just becomes more severe and constant. And it sure as heck has. And now that is also why I have a frozen shoulder and left arm and can't use it for anything, can't reach, can't even pull up a lightweight sheet in bed, can't hold a phone up, or a soda can... nothing.
But they said they can give me a shot of something called a steroid cortisone injection they inject into the bursa. He said it is a very painful shot to get but once it is given after a few days there should be relief. So now I just wait for my appointment to have this done.
There could always be surgery if this does not work but they want to try this first because most of the time they can help with the shot instead of surgery.
I am taking one of my teddy bears with me when I get the shot. hahaha something to squeeze when the pain is there from the shot. Teddy bears don't mind helping out like that.
The injection will be given by the Doctor, I just used the image of a nurse for you guys on here to enjoy. giggle
Thanks again
(((Hug)))
Chrissie
Posted by Wild Thing at 10:14 AM | Comments (17)
February 23, 2007
Happy Birthday Jack!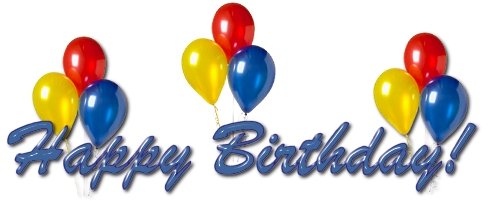 Jack
Today is Jack's Birthday. You all know Jack, he has a wonderful blog, Conservative Insurgent.
Happy Birthday to you Jack from everyone here at Theodore's World. And all the best wishes and many healthy, happy years into forever.

Posted by Wild Thing at 12:44 AM | Comments (9)
February 22, 2007
Thank You All and a Big Hug

Thank you all so much for your well wishes, prayers, comments, and emails. Thank you Linda for the posts I really appreciate it.....ah except for that big scary needle. hahaha
I feel a lot better, no fever finally. Thank goodness for tons of sleep and a doctor that worked me in right away.
Regarding my left arm, I see the Orthopedist about my left arm next Tuesday morning. He is supposed to be really good and specializes in shoulders and arms. They took a lot of X-rays and MRI's.
I love you all so much, you are so very special to me!!
(((((((( hug )))))))
Chrissie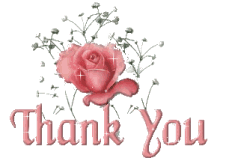 Posted by Wild Thing at 12:44 AM | Comments (8)
February 20, 2007
Have a Wonderful Day

I am so sorry, but I won't be able to have a post up for today. I have a fever, the flu I think, and I guess it is lucky but today I go to the doctor to see what he has to say about my arm. They have done the X-ray's and MRI's on it, so maybe they can help me get rid of this horrible pain. augh
Well better to be a pain in the arm then a pain in the A#$.

Have a great day everyone and again I am so sorry. It is just too hard to sit at the computer tonight. And I always like to have posts up for the morning.
Love you all
Posted by Wild Thing at 12:02 AM | Comments (24)
February 08, 2007
Time To Say Goodbye
Anna Nicole Smith Died Today at 39
She made me laugh and we only knew each other slightly, but she could be funny and caring and real. More then associations but not what I would call a close friend. But I knew her and we ran into each other every so often at the Playboy Mansion, and it always left me with a smile.
We met several months before her Playboy's Playmate of the Year luncheon in 1993 at the Playboy Mansion. And would see each other every so often at other parties that were thrown there. Her life moved on, a lot of things happened in her life to her and because of her. But one thing I do know is the part of life that I knew personally I am fine with and am glad I got to meet and know her in a small way. It was a positive relationship and she will be remembered.
She was many things to many people and her life was lived to survivie. She always wanted to find her father and used to search phone books for him. One day she did find him years later.
Something she said once that describes her very well in a part of her life that was the most important thing......
"The Marlboro man. I just love cowboys. I love all kinds of men. But they've got to love my son, because we come as a package." Anna Nicole Smith.
Goodbye Vickie Lynn thank you for the laughter.
Posted by Wild Thing at 07:05 PM | Comments (16)
January 31, 2007
Redecoration coming
After much consultation with Ted E. Bear, Editor in Chief of the P.C. Free Zone Gazette, Theodore's World has decided to do a little redecorating.
We've got the paint brushes out, there will be a lot of work going on in the background. Hopefully, the heavy lifting behind the scenes won't distrurb your visit. This post will stay at the top while the work is in progress.
If things look a little wonky over the next couple of days, please "bear" with us and, if you're so inclined, leave a note here in the comments about any wonkiness you see.
Posted by LindaSoG at 01:47 AM | Comments (27)
December 24, 2006
Christmas MEME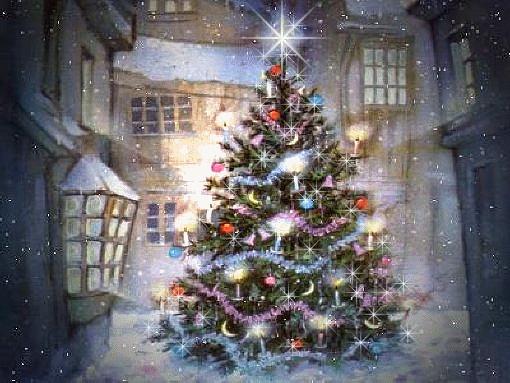 Beth of MVRWC left a comment in my Merry Christmas post and being the generous person she is in not wanting to have all the fun at Christmas she has tagged me. It is my first time to be tagged so me being me I will give it the ole college try as they say whoever they are.
These are the sort of kind of rules from what I can tell: Hahaha
The player (that would be me) must list 3 things that I would love to get for Christmas. Then I must list 3 things that I definitely do not want to get for Christmas. Then I tag 5 friends and list their names. The one I tag needs to write on their blogs about their Christmas wishes then tag 5 more people. They must also clarify all the rules. When you tag someone you need to leave a comment that says "you've been Christmas tagged!" in their comments and tell them to read your blog. Here it goes.........
What I would love to get for Christmas:
This is hard for me because as Nick will tell you I just don't ask for things. I rather let him get me want he thinks of for whatever occasion it is, Christmas, anniversary, birthday etc.
1. For our Veterans and those serving today to get better benefits and promises actually kept to them. And bring home our POW's and MIA's for Gods sake! And our troops to be safe and nothing bad to happen to them, ever!
2. A new gun. I have been a sharpshooter (marksman) for many years and would love to own a Sniper rifle. Nick said since I do so well with the guns I have now it might not be a 'have to have' but a want to have one. He is right of course, it is just one of those things like a wish thing. If I did it would only be after I got a lot of input on what the best one would be to purchase.
3. A bracelet to put my charms on that I have been collecting in my travels throughout the years. I just keep getting charms and then never go out and get a bracelet to put them on. Stupid I know but there are so many other things to do with finances that are more important then jewelry. Like right now I am saving up to have three of our rooms flooring re-done. hahaha There is always something isn't there.
What I do NOT want for Christmas:
1. World Peace! What the heck is that anyway???!!
2. Anymore PC, I am sick of it.
3. Traitors of America to keep getting away with what they do and say.

And here are the 5 people I am tagging and I hope they will still speak to me after I do this. haha
OK so here they are, Yankeemom , Darleen at Darleen's Place, Not Exacxtly Rocket Science, Agent Bedhead, Still Stacy.
Posted by Wild Thing at 12:40 AM | Comments (3)
December 07, 2006
Happy Birthday SondraK
Happy Birthday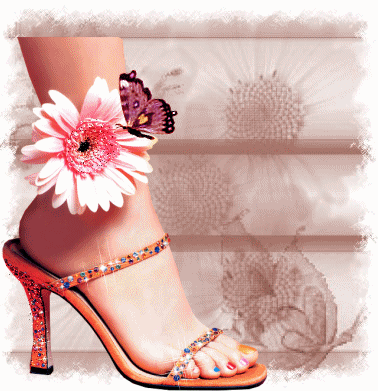 Thank you for your kindness and friendship. Have a wonderful and special birthday!
Love
Chrissie
And everyone here!

Posted by Wild Thing at 12:55 AM | Comments (3)
November 13, 2006
Jack Palance was a TRUE AMERICAN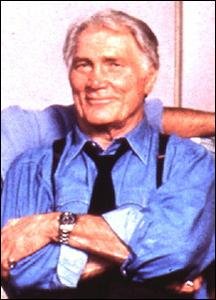 Jack Palance aka Vladimir Ivanovich Palaniuk
February 18 1919 to November 10, 2006
Jack Palance came from a different ERA of the Hollywood star.
Jack Palance, the craggy-faced menace in "Shane," "Sudden Fear" and other films who turned to comedy at 70 years old, with his Oscar-winning self-parody in ''City Slickers,'' died last Friday.
Born in Pennsylvania, of Ukrainian descent and son of a coal miner, Palaniuk worked in the coal mines until the 1930's when he started a career as a professional boxer.
Jack Palance was a professional heavyweight boxer in the early 1940s. Fighting under the name Jack Brazzo, Palance a product of Lattimer Mines, Pennsylvania, won his first 15 fights, 12 by knockout before losing a 4th round decision to future heavyweight contender Joe Baksi on Dec. 17, 1940.
With the outbreak of World War II, he headed the call to action. So Jack Palance's ended his boxing career and his military career began. He received the purple heart, good conduct medal, and the World War II Victory Medal. Jack joined the US Navy as a pilot. He was sent to the UK where he participated in bombing runs throughout the European theater. In 1943, his B-17 crashed in England on its way home from a mission. He received injuries when bailing of out a crashing plane and suffering burns over his face that required multiple plastic surgeries.
He was discharged from the US military in 1944.
He then went on with schooling and graduated from Stanford University in 1947 with a B.A. in Drama and pretty much instantly wound up on Broadway.

He spoke Ukrainian, Russian, Italian, Spanish, French and English.

When you compare today's "leading men" to people like Jack Palance, Robery Ryan, Steve McQueen, William Holden, Ernest Borgnine, John Wayne, Robert Mitchum, Henry Fonda, Burt Lancaster (personal favorite),Gregory Peck, James Coburn, Richard Widmark (another personal favorite) and others of their era, the current crop are wussie-boys by comparison.
Cinemaphiles in the 22nd century will no doubt be puzzled by the drop off in testosterone and male star power and cinematic presence after the 1970's.

And there is this Memorable Oscar momement many will never forget about him as well.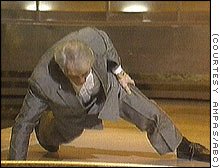 When Jack Palance won the best supporting actor award in 1991 for his role in "City Slickers," he demonstrated his virility by performing one-armed pushups on stage.

My husband worked with Jack Palance years ago and I got to meet him. He was such a fine man, very easy to talk to and very kind.

Posted by Wild Thing at 03:55 PM | Comments (18)
October 29, 2006
You're Invited to Check Out The Cotillion Colloquy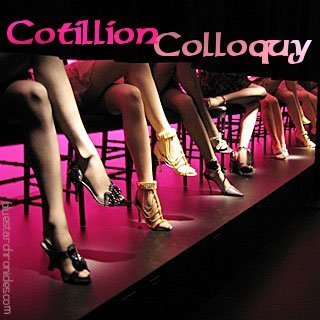 Being a part of The Cotillion has been very special for me. It is a great group of women bloggers. Each one bringing their own unique personality and passion to the group. We laugh, talk, cry, laugh some more and share on all sorts of topics.
I love how unique we all are, I think that is what makes it such a special group. The difference makes it exciting and we learn a lot from one another. I love them all very much.
Beth at Blue Star Chronicles has put together a post and you can see what some of us have been posting about.
Please click HERE and see what we have to say about so many things. These women are strong, caring, loving and smart. I am very honored to be a part of this fine group.

Thank you Beth for putting this together, it is awesome!! And I LOVE the graphic you have for it as well! The graphic above is made by Beth at Blue Star Chronicles for this very special post about the Cotillion.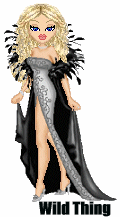 Posted by Wild Thing at 01:55 AM | Comments (4)
October 28, 2006
The Father-son Bond of Dick and Rick Hoyt
Wild Thing's comment..........
I have always loved the stories of the human spirit. There is truly nothing that can beat it. I guess that is one of the reasons I am such a huge supporter of our military too. The human spirit that rises in a soul to want to serve our country. That voice inside a person that says, make a difference in this world as much as you can no matter how big or small, but make a difference. Give back to a country that you love, carry on the fight for our freedom that others before have fought for and paid the highest price to make it possible.
This story is another story of the human spirit. The love of a Father for his son. The bond a Father has with his son and what they do together as a team.
I had not heard of this family till one of my friends in the Cotillion, Romeocat, shared a video of them. My heart was touched so much, tears streaming down my face and my heart bursting with such pride in how love carries any of us to the greatest lengths we never dreamed we could do.

Here is just a small part of the story from HERE

Dick and Rick Hoyt are a father-and-son team from Massachusetts who together compete just about continuously in marathon races. And if they're not in a marathon they are in a triathlon — that daunting, almost superhuman, combination of 26.2 miles of running, 112 miles of bicycling, and 2.4 miles of swimming. Together they have climbed mountains, and once trekked 3,735 miles across America.

At Rick's birth in 1962 the umbilical cord coiled around his neck and cut off oxygen to his brain. Dick and his wife, Judy, were told that there would be no hope for their child's development.

"It's been a story of exclusion ever since he was born," Dick told me. "When he was eight months old the doctors told us we should just put him away — he'd be a vegetable all his life, that sort of thing. Well those doctors are not alive any more, but I would like them to be able to see Rick now."

When the computer was originally brought home, Rick surprised his family with his first "spoken" words. They had expected perhaps "Hi, Mom" or "Hi, Dad." But on the screen Rick wrote "Go Bruins." The Boston Bruins were in the Stanley Cup finals that season, and his family realized he had been following the hockey games along with everyone else. "So we learned then that Rick loved sports," said Dick.
Here is their story
Thank you......
* Romeocat......Cat House Chat
Posted by Wild Thing at 12:55 PM | Comments (2)
September 27, 2006
Ellis Island: The Dream of America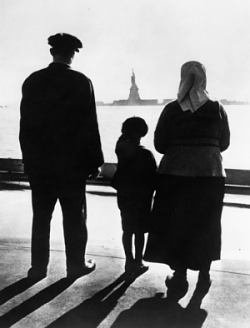 You may also CLICK HERE for something special. ( need volume)

The other day Nick asked if there was a way to find out about his Father and Grandfathers arrival to America at Ellis Island. I told him I bet there was since the Internet is a vast library. I looked it up and this is so cool!
You can go HERE to Ellis Island.org

Here is what I did. I typed in the first and last name of each person one at a time. Then the year of birth. Also because I wanted to have a certificate of it and other things I also registered. To register it is FREE so that is great. But you don't have to register to get the information.
They not only give you the day and year of the arrival, but also a ship log, the photo and stats on the ship and other things. I thought it was totally cool. If Nick parents and or my parents were still alive I would get this for them and frame it. Kind of a neat gift for Christmas time.
Posted by Wild Thing at 01:47 AM | Comments (2)
September 26, 2006
Killer Teddy Bear Leaves 2,500 Fish Dead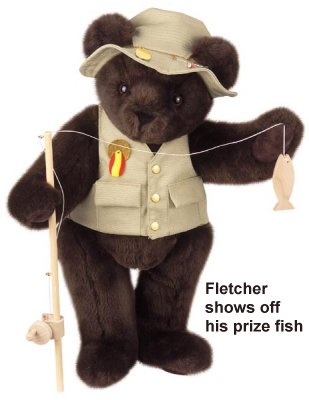 MILFORD, N.H. -- A teddy bear has been implicated in 2,500 deaths. Of trout, that is. State officials say a teddy bear dropped into a pool at a Fish and Game Department hatchery earlier this month clogged a drain. The clog blocked the flow of oxygen to the pool and suffocated the fish.
Hatcheries supervisor Robert Fawcett said the bear - who was dressed in yellow raincoat and hat - is believed to be the first stuffed bear to cause fatalities at the facility.
"We've had pipes get clogged, but it's usually with more naturally occurring things like a frog or even a dead muskrat," he said. "This one turned out to be a teddy bear and we don't know how it got there."
The deaths prompted Fawcett to release a written warning:
"RELEASE OF ANY TEDDY BEARS into the fish hatchery water IS NOT PERMITTED."
He said it's not known who dropped the bear, but urged anyone whose bear ends up in a hatchery pool to find a worker to remove it. "They might save your teddy bear, and keep it from becoming a killer," he said.
"It's kind of a cute little teddy bear and people wouldn't think that a cute little teddy bear would be able to kill fish."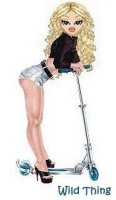 Wild Thing's comment per Fletcher bear ......
Where is the sympathy for the teddy bear, he died in this horrible accident. Where is the ACLU fighting for the rights of teddy bears around the world and the prejudice that will come forth against them from this incident?
And why isn't the person that dropped and mistreated the implicated teddy bear given a talking to and taught like our troops had to go through..."training in battlefield ethics and values." Where is the outrage!

Thank you Linda for the email on this.
Posted by Wild Thing at 03:08 PM | Comments (5)
September 20, 2006
Boobs on Bimbos or Brains in Broads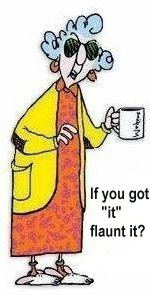 I have not written about this before because of several reasons.
The first reason is that I am new to the blogosphere. Almost a year now but compared to other's that is a baby. My rants are strong and passionate and my cheers are enthusiastic, but non-the less I am new to all of this.
The second reason is because of my background and my career choice. For 33 years I worked in the entertainment industry as a model, actress, singer and dancer.
When a person has chosen a career where looks are first, talent is second (and if talent does not exist then looks become secondary) and third on importance is tenacity but that would be necessary with anyone wanting to be a success. Brains well they are in there someplace if one is lucky.
Showbiz is a multi career of choices. There is acting, modeling, entertainment (singers, dancers etc.), stunt work, script girls, stand-ins any number of vocations within showbiz.
Yes I know all the anger at showbiz people and I have it as well. I hate how they are a bunch of socialists, communists and loathe our military. I hate how so many of them are total cowards and I would say that to their faces and have. I had a chance to tell Hanoi Jane off and took it.
The Hollywood of years gone by there was still these types in showbiz as I mentioned, but the ones FOR our Military where more in abundance. Such as Jimmy Stewart, Glenn Ford, Humphrey Bogart, Ernest Borgnine, Charles Durning, Lee Marvin, Charlton Heston, Charlie Bronson……… many others.
But today those kind of men are few and hard to find in Hollywood. Those that are anti-war, anti-troops and against wanting to go after the terrorists will pay their own price for their lack of character, their scarcity in real love of our Freedom and their insufficient appreciation to those that have paid the price to keep us Free. As far as I am concerned they live in their own self made hell that I want no part of.
Now to the point of why I have decided to write about this.
Girls being girls and men being men there is still a difference thank God, but there are unwritten rules I will call it. T & A is great and men love it and why not it means they appreciate the difference in men and women and it can be a healthy attitude of the opposite sex. Yep there is that word SEX. Don't ya just love it!! I would vote for it every time!
But here is the thing it is how it is treated that counts. Rape gets a no, molesting gets a no too. Undressing a woman with a man's eyes when introduced is uncomfortable for a woman to say the least but it does happen. As for me it never got a yes I will go out with you.
Women too love the male T & A, or let's call it pec's , deltoids, biceps and glutes….. hey we are not dead and to see a great looking man and appreciate it is healthy. But we want that man to be able to finish a thought, to be able to carry on a conversation before and after sex…..well most of the time. There was that one time……….. you know when I didn't care what the heck his favorite color was in the box of crayons, or sports team or hobby was. But hey I was young and not in love and it was just once.
Now on to the Blog world with all this sex stuff. Most of the Blogs are owned by men and I love men especially my very hunkie husband. Their Blogs I go to are awesome and I appreciate their brains and how they think about things. I learn from them and also get affirmation to how I feel in seeing I am not overreacting as a yep you got it…. as a female.
Now let's jump time wise to Vlogs. Hmmmm interesting and has possibilities for those that want to do this kind of thing. I don't, I had enough years in front of a camera that now I want to be heard more then seen. Go figure. I love HOT AIR and they do a marvelous job with their Vlogs. Michelle is adorable and smart and the combination works when she does a Vlog. She is wise and knows that filming them they have to be checked for sound interference and other things that enter in to making it impossible to hear what she is saying. That it isn't just about looking at her but also about what she has to say. It does matter and she knows it! She does her Vlogs with class and at the same time still shows her own unique personality. Thank you Michelle! The same goes for the Vlog that Kathy at RWS did. It was first class all the way. And the same with Mary Katharine Ham. So see there are women bloggers that know the difference and they should be appreciated.
On the other hand and sadly that is not the case with everyone that Vlogs. I am not going to get into a pissing match here about this but I will say ….. The variety is why there are stores like Saks Fifth, Williams Sonoma, Neiman Marcus, compared to the Dollar Store. Class shows up and lasts and is appreciate by many more people then low class and a quick fix. To each his or her own but this is my opinion.
OK now this brings me to this, does a person go to a Blog by a man or a woman because of their looks. Gosh if so then I demand I tell you, that every single male Blogger be a bodybuilder and nothing less. Not a jogger, a cyclist, no! A bodybuilder with bulging muscles and deep cut abs (stomach for those that have never been to a gym). I mean it, nothing less will do. And not only that, they have to be knock out great looking, the kind that turns heads when walking down a sidewalk. Yep that should do it. Then I can bookmark their Blog, list it in my Blog favorites and read daily what that person has to say. Because what they say comes out of nice full lips on a body that won't quit.
Done giggling yet at how silly this sounds. Sure it would be nice to know that every Blog I visit is owned and run by someone that reaches MY standards of how I wish all men would look. But what about girls that don't like big muscles, what about girls that only like to look at men that have sinewy arms and legs but can complete a rubick's cube in a moments notice. And does any of this physical bullshit have to do with a brain, intelligence and how one thinks on the issues. Where their loyalties lie when it comes to America and our troops? Nope, nada, Zippo!
The physical package is just something that delivers what is inside of a person. Hopefully they keep their body healthy but how they think and if they a good person is what counts more then anything. Look at the many online friendships and bonding that have occurred and we all meet a brain in a political forum not what their 8 x 10 looks like.
As for women bloggers they are awesome. They are smart, strong and will use the "take no prisoners" attitude when it is needed to get their opinion out there and expressed. But there too, should how they look be the one and only reason a person saves their Blog to favorites?
Smart men know the difference, men like the ones that frequent this Blog of mine. Everyone of them totally AWESOME! They ADD to my blog, their comments and input are outstanding. And men like my husband. Do you think these men would come back here to comment if all they came for was because they had been to my website, seen me on TV or in magazines? Or even had been in the Vietnam War and we met there when I visited the troops each visit? NO, a resounding NO WAY. Oh they might save my website to their favorites, but soon it would be just a website saved and many others would be there in their favorites list of places they had visited and forgotten about. But for them to comment, and keep coming back to comment, to become a part of this Blog family we have here at Theodore's World Blog aka PC Free Zone….these men want substance. They read my posts, my rants and cheers and found out I am more then a retired bimbo from showbiz and that I wasn't ever a bimbo.

So do looks count? Not if weighed up against brains. Looks just wrap around them and keep them from falling out.
This is a quote I disagree with………..
"There's this attitude out there, a perception, that there's something wrong with beautiful women using their looks to draw readers. The idea is supposed to be that it's all about their brains, it's all about their writing, that it's cheap or improper for them to have guys checking out their web pages just to ogle them. That's bullcrap."
It was made by a man named John Hawkins.

Here is what is wrong with that in my opinion. I am a fan of Ann Coulter and so is my husband. I think her looks are ok, my husband has said she is not his type as far as looks. BUT we both like what she says and writes, she is fantastic! Now because her looks are not what Nick (my husband) would call a knock out that should not diminish her intelligence and her gift for writing great books.
Beth at MVRWC IS a knockout. I have met her, my husband has seen her photo and she is also brilliant! But she does not have to flaunt her looks to get others to want to read what she says. Her intelligence is equal to her looks and her personality is passionate and delightful which makes it fun to see how she expresses herself at her Blog. It can really make a persons day sometimes to read her take on something.
SondraK also, once again beautiful and very smart. Linda, Beth at Blue Star Chronicles, Cassandra, Raven, the list goes on and on of beautiful women with brains. If they want to throw in some sexy photos for fun is one thing, but to flaunt it like the quote says, it isn't going to happen.
And one last comment I want to discuss that John Hawkins made……….
"Long story short, we all have different strengths and weaknesses and life isn't fair. If you're a female blogger and one of your strengths is your looks, there's nothing wrong with trying to look sexy to entice guys over to your page. Nothing. At. All. If you've got it, flaunt it, and enjoy the increased traffic."
Um wait a minute here OK? I agree life is not fair, I am 5'11" and there have been times I would have loved to be referred to as cute and cuddly. But being 5'11" does not bring on that kind of comment. Instead it is " Legs up to your ass" kind of comment is much more common, so be it. But fair would be to at least once I would get to hear cute and cuddly.
He says if a female Blogger and ONE of our strengths is our looks then we should look sexy and flaunt it, to entice guys to our page (Blog) to increase our traffic. If this man is a Father I sure as heck hope he does not say things like this to his daughter. By doing so he teaches her that what she has to say is second to how she looks. And God help her if she is not a knockout because her voiced opinion will be way down on the list of who gives a shit.
This kind of opinion is misguided and even more has the potential of being abusive. Women should be seen and not heard kind of mentality. Does a pretty face and being busty add to the IQ? What if the woman looked great but had a voice like Susan Estrich. And for men I am a fan of Rush Limbaugh, but his 8 X 10 is not what would attract me to him. It is how he thinks, his opinion, his rants and cheers that draw me back to his radio shows. THAT is a turn on not how he looks.
If a man is brilliant and later in life looses his hair, does that mean he has lost his credibility? Even if he is still a GREAT looking man, heck let's say if Sean Connery were a conservative and when he decided to stop wearing a hair piece, did his brain go in the trash along with his wig?
Too much, way too much is based on looks and how sad not to use intelligence and what the person believes in as a focal point. Sure throw in some T & A too if a person wants to, but for fun or to make a point. Looks can also be a distraction.
Ever been with someone that was drop jaw gorgeous a man or a woman and you sitting across from them and at the end of the conversation you don't have a clue what that person said. See it has it's draw backs too. Or ask a busty girl how many times she is talking with a man and his eyes are locked on her chest. Even her face is oblivious to him. I cannot count the times I have crouched down even for fun to show that man talking to me just to show him what he was doing. It usually ends in some laughs but what does it say about him.
And for you John there is this, if you are actually reading this. I love that men and women BOTH read my Blog. Your comments insulted every "HOT", great looking, beautiful Blogger and commenter as well. By what you stated you diminished not only the Blogger but also those that frequent blogs.
Seems pretty shallow to me and hurtful as well. So count me with those that would rather be one with brains as a broad then a bimbo with boobs.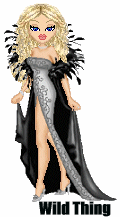 Posted by Wild Thing at 05:07 PM | Comments (26)
September 01, 2006
~ Happy Blogiversary To My Blog Mom Linda!! ~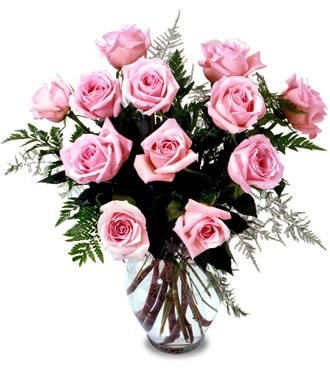 Happy 2 Year Blogiversary Linda! Thank you for being my blog Mom.

Three cheers for Something....and Half of Something!!
Posted by Wild Thing at 03:31 PM | Comments (5)
August 30, 2006
Number 1 Threat To America

Wild Thing's comment.......
You just know I had to post this since I am a teddy bear collector and the name of my blog is Theodore's World
(aka PC Free Zone) after Theodore Roosevelt.
Just a little something for fun for all of you. Thank you Linda for the video. ( giggle)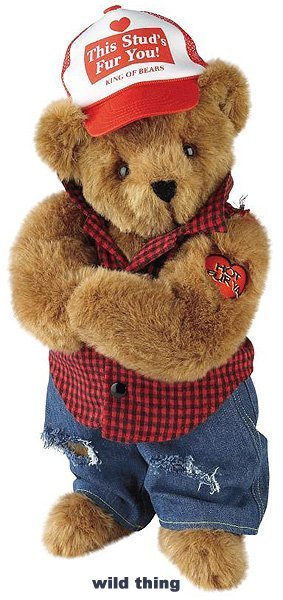 Posted by Wild Thing at 12:47 AM | Comments (5)
August 29, 2006
Please Pray for Friend and Fellow Blogger ~ Delftsman

This morning at 0800 hrs Delftsman will be having surgery. Please pray for him, for the surgeon and for his family.
Delftsman is a dear friend and could use all our prayers.
Thank you so much
Posted by Wild Thing at 12:55 AM | Comments (2)
August 20, 2006
~*~ Happy Birthday Jack Hamilton! ~*~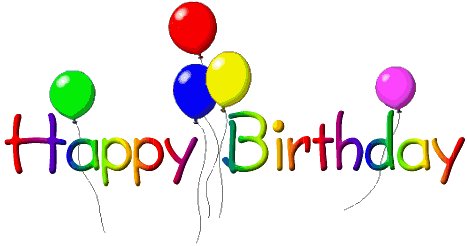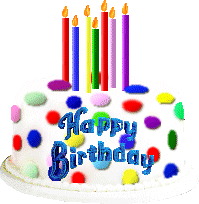 Jack H. everyone at Theodore's World wishes you the best birthday! And many, many more. Thank you for serving our country and all you have done to help make this the land of the free.
Thank you for your kindness and friendship, comments and input to this blog and to my life.

Wild Thing and the Theodore's World commandos
Posted by Wild Thing at 08:58 AM | Comments (6)
August 17, 2006
Please Pray For Delftsman
A dear friend Delftsman is back at the hospital, waiting to get a room in a cardiac unit.
Please say a prayer for Delfts.

Thank you so much

Posted by Wild Thing at 12:47 AM | Comments (4)
August 13, 2006
RG Takes A Stand Against the Hezbollah Check It Out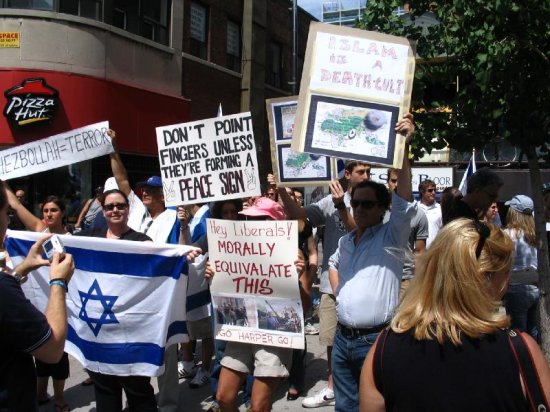 This is my friend RG holding the Israeli flag.
I would like to introduce you to a friend of mine. She goes by RG online and this is her blog...Girl on the Right. She is awesome and yesterday ( Saturday ) she attended an anti-Hezbollah rally in Toronto to counter the pro-Hezbollah rally that was taking place in front of the Israeli Consulate.
Great write up, real photos unlike Reuters and a real trooper with a fabulous personality..... my friend Girl on the Right!

Posted by Wild Thing at 01:47 AM | Comments (3)
August 08, 2006
Modem Problems But Lap Top Saves The Day
I apologize for being so late responding to your comments and no new posts this morning.
I had some computer problems late last night and this morning. Then forgot I had a lap top. Now how funny and blonde moment is that. hahahaahaha And I love this lap top, I just so seldom use it.
It is my modem so the guy will fix it tomorrow morning...yippee

((( hugs)))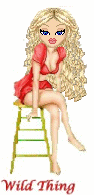 Posted by Wild Thing at 04:27 PM | Comments (2)
August 03, 2006
Did Barney the Dog Join the Cult of Islam?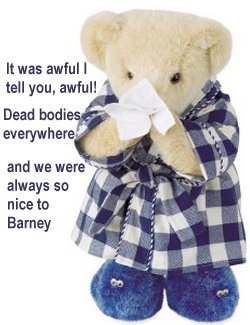 A guard dog has ripped apart a collection of rare teddy bears, including one once owned by Elvis Presley, during a rampage at a children's museum.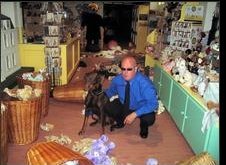 "He just went berserk," said Daniel Medley, general manager of the Wookey Hole Caves near Wells, England, where hundreds of bears were chewed up Tuesday night by the 6-year-old Doberman pinscher named Barney.
Barney ripped the head off a brown stuffed bear once owned by the young Presley during the attack, leaving fluffy stuffing and bits of bears' limbs and heads on the museum floor. The bear, named Mabel, was made in 1909 by the German manufacturer Steiff.
The collection, valued at more than $900,000, included a red bear made by Farnell in 1910 and a Bobby Bruin made by Merrythought in 1936.
The bear with Elvis connections was owned by English aristocrat Benjamin Slade, who bought it at an Elvis memorabilia auction in Memphis, Tenn., and had loaned it to the museum.
"I've spoken to the bear's owner and he is not very pleased at all," Medley said.
A security guard at the museum, Greg West, said he spent several minutes chasing Barney before wrestling the dog to the ground.
Wild Thing's comment.......
I have had dogs and kitties all my life and never had one attack my teddy bear collection. Sometimes a dog will adopt a bear for his own and sleep with it and play with it. So this story is very odd indeed. Since the Islam is the cult of death and destruction I will just say that dear ole Barney must have the heart of a Muslim.

* Something.....and Half of Something

Posted by Wild Thing at 10:18 AM | Comments (8)
August 02, 2006
~ * ~ Happy Birthday Rhod! ~ * ~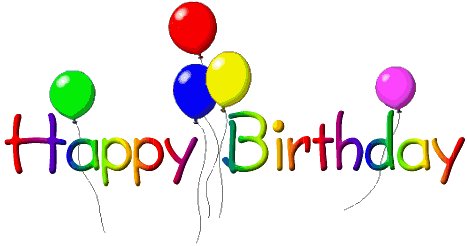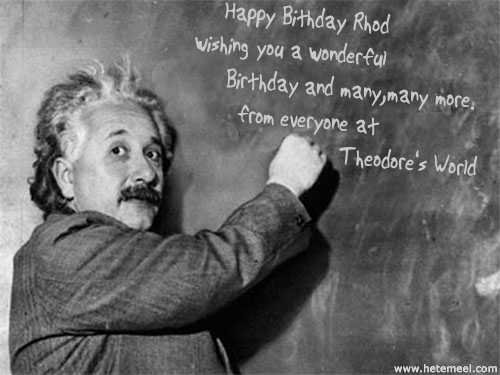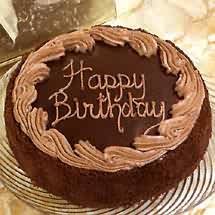 ........
Posted by Wild Thing at 01:55 AM | Comments (13)
July 23, 2006
~~Happy Birthday Sierrahome ~~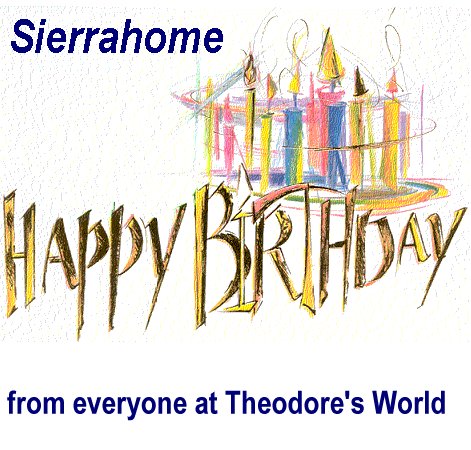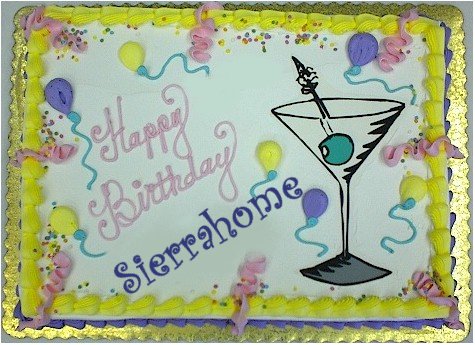 Sierrahome, I know this is a kind of sick looking cake. LMAO............ But it is the only one I could find that had a Martini with it. heh heh
Have a wonderful birthday and many, many more.

Posted by Wild Thing at 03:47 AM | Comments (5)
July 22, 2006
~~ Happy Birthday BobF ~~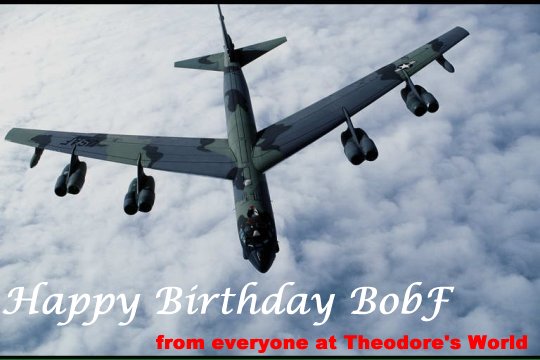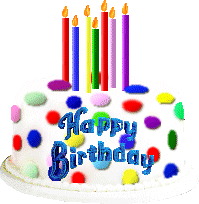 Have a wonderful birthday Bob and many, many more. Wild Thing
Posted by Wild Thing at 12:05 AM | Comments (5)
July 08, 2006
Missing Child: Reachelle Marie Smith


Last night I received an email from a friend of mine. A friend of hers has a friend who's daughter has been missing.
The information is below.
Thank you for any help you might be able to give in finding her.


Please be looking out for this beautiful little three-year-old girl. She's been missing since May under suspicious circumstances.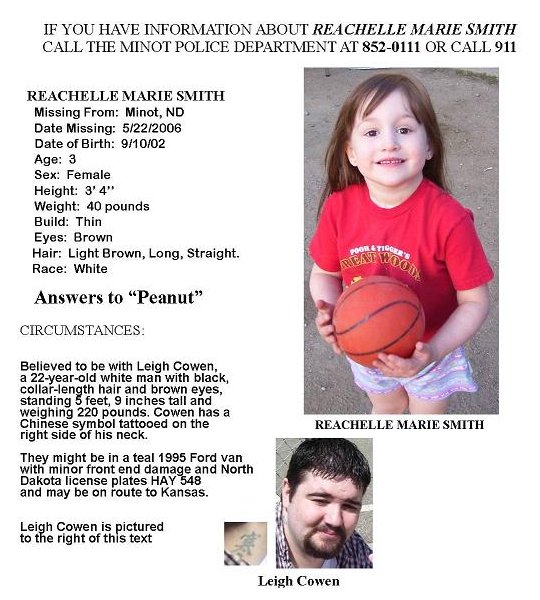 UPDATE:

MINOT, N.D. - A man who police thought was with a missing 3-year-old girl was found dead in a van at a wildlife refuge Tuesday, but authorities said there was no sign of the girl.

Police Capt. Al Hanson said the body of Leigh Cowen, 22, was found inside the van on a gravel road at the Upper Souris National Wildlife Refuge northwest of Minot early Tuesday afternoon. The body was sent to the state medical examiner in Bismarck to determine a cause of death, but Hanson said Cowen appeared to have killed himself by carbon monoxide poisoning.

Hanson said authorities searched the area for 3-year-old Reachelle Smith, who was last seen the night of May 16.

"At this point, there's no indication that the girl was around that area," he said.

Authorities had thought Reachelle was with Cowen, a man who had been living with her aunt, the child's legal guardian. Hanson said authorities were looking for evidence at the site where Cowen's body was found to see if the girl had been with him.

Thank you for helping me get the word out and for posting about it at your blog.
* Merri Musings
* Alabama Improper
* Conservative Insurgent
* MVWRC
Posted by Wild Thing at 10:55 AM | Comments (2)
July 01, 2006
Petition for Oriana Fallaci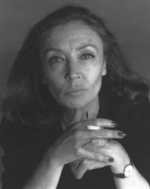 ORIANA FALLACI is renowned for her great bravery of claiming her own opinions. She represents the dying species of journalists who dare to have their say regardless of the political correctness, public opinion and common stereotypes. The most widely commented nowadays are her books and articles presenting strong criticism towards Islam and Arab world.
Judge Armando Grasso of Bergamo acknowledged a suit against Oriana Fallaci filed by the president of Muslim Union of Italy.
This is from a website that is taking a stand for Oriana Fallaci.
On June 6th the trial against a journalist and a publicist over insult of Islam by statements made in her book "The force of reason" will start. We want to express our concern about the decision made by the judge of Bergamo, since such practices can lead to restrictions of freedom of speech in the realm of European democracy with human rights being its largest achievement.

We believe that freedom of speech is a universal value and should not fall within political, cultural or religious interests. Oriana Fallaci has been fighting for the freedom of expression in her work as a journalist throughout her whole life. As we intend to protect the freedom of speech we want to express our solidarity with Oriana Fallaci. Being aware of contentiousness of her latest statements, we still stand against the trial which is infringing the freedom of expression.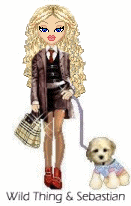 Wild Thing's comment....
I signed the petition and wanted to post it here in case anyone else would also like to sign.

Posted by Wild Thing at 12:47 AM | Comments (3)
June 27, 2006
Till Then ....for Acidman at Gut Rumbles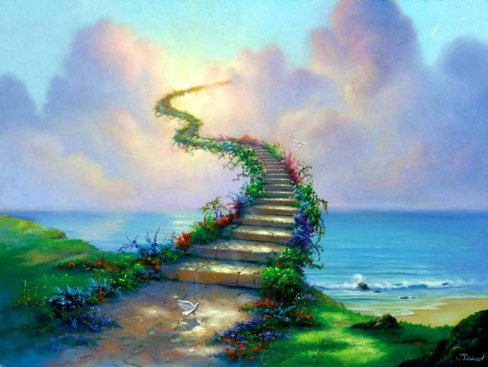 .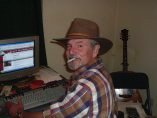 I just learned that friend Rob ("Acidman" of Gut Rumbles) has died. He will be missed and was loved and cared about by many.
Rob was one of the first to welcome Theodore's World blog. He was supportive of a new person in the blog world and it meant a lot to me.
You will be missed my friend.
Posted by Wild Thing at 11:00 AM
June 24, 2006
What Fun to Meet Blogger Friends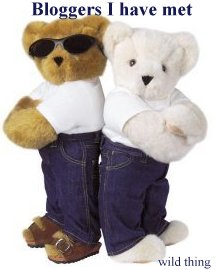 Having a blog is very special to me and one of the great things that happens can be a chance to meet other bloggers in person. As many of you know I have met my blog mom, Linda of Something....and Half of Something, in person. We have known each other for many years, long before either of us had a blog. Outside of blogging she is the sister I have always wanted.
This last week I was honored and blessed to be able to meet two other bloggers I have admired. We have become friends after meeting online and now we were able to meet in person. My blog Uncle Vinnie of Vince Aut Morire and his beautiful wife Merri of Merri Musings. It was also special for me to meet their children and what a pure joy it was meeting them too.
We had such a wonderful time of laughter and great conversation. We were also able to go to Busch Gardens only an hour away in Tampa together, and then a relaxing dinner at a friend of Linda's that lived in the area. The day went way too fast, but every minute was filled with cherised memories.
How special it is to meet someone that you have met online and already know your hearts and souls have the same desire for our country and a bonding that will last forever.
Posted by Wild Thing at 12:55 AM | Comments (7)
June 17, 2006
Thank You To All Of You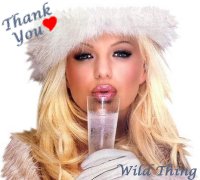 A toast to each of you
for coming to
Theodore's World Blog
aka PC Free Zone Gazette
My blog started on September 21,2005 and I want to thank each one of you for your awesome support, kindness and friendships. You all mean so much to me! Thank you for your input, your comments, your joy, rants and tears as we talk about the good, bad and ugliness in this world.
We support our troops together as one and I love you for that too. Thank you to all of you that are Veterans, thank you for serving our country and even today going that extra mile as you get the word out on things happening that are against America and your sharing about politics, and the war.
Thank you for the pings, the trackbacks and support since day one of my having this little blog. It has all meant so much to me. I have met some of the finest men and women in the entire world from having this blog and I am truly blessed and honored.
Thank you to the troops, thank you for peeking in here and your emails letting me know how you are doing.
Our friendships will go on into forever and always live in my heart.
On this day, Theodore's World blog aka PC Free Zone has hit the 100,000 mark.
I toast each one of you and there is plenty of champaign for each of you.
Thank you to my blog Mom Linda at Something.....and Half of Something for helping me set up my blog. And to my blog Uncle Vinnie at Vince aut Morire
Thank you
((((((( hugs )))))))
Wild Thing

Posted by Wild Thing at 12:55 PM | Comments (29)
May 27, 2006
An Email That Brightens Ones Day

When I was 12 years old I learned to drive with my Dad's Willie Jeep. It would have been 1959 when I was 12 years old, so the Willie Jeep my Dad had was a lot older then that. But I loved that jeep! My parents home was in the country and I would drive it up and down our lane, barefoot and learning that feel of the clutch, the jeep and the driver as one. hahaha
So jeeps have always been a favorite of mine. They don't have to sell me on buying one I go in knowing exactly what I want. A few months ago we bought the new version of what I had been driving for several years. Another Grand Jeep Cherokee. This time and maybe it is just the dealership here where we live now, but they gave a $500 check if Nick showed them his proof of service in the military. Of course Nick was delighted and so was I. They told us they did this for any Veteran or active duty service member.
This morning in my email I received this from the dealership. I am posting it here, not to sell you on a Jeep but because I am so sick of all the negative press on our troops and to see something positive needs recognition.
The email had nothing else in it except this graphic. No click on this to go to their site, nothing, Just this to honor our Veterans and the troops today.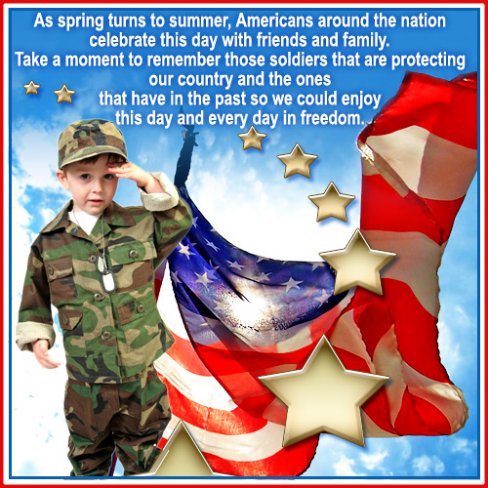 Posted by Wild Thing at 08:55 AM | Comments (11)
May 17, 2006
A Dear Friend Nickie Goomba Passed Away


It breaks my heart to share this news with all of you. Nickie Goomba passed away on May 15th. He was a dear frienid and he will be missed so very much.
Nickie passed away in Italy in the village of Pieve San Lorenzo in Northern Tuscany.
I am leaving his logo and link in my Sidebar forever. I will never forget Nickie.
Posted by Wild Thing at 11:47 PM | Comments (3)
April 30, 2006
Happy 2 Year Blog Birthday Vinnie
Happy Blog Birthday Vinnie at Vince aut Morire
.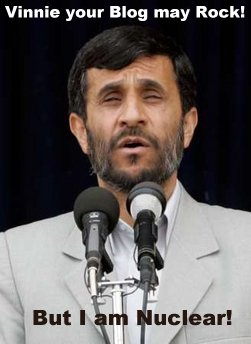 Posted by Wild Thing at 01:22 PM | Comments (2)
April 29, 2006
The 101st Fighting Keyboardists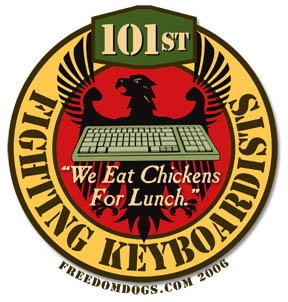 .
I am now a proud member of the 101st Fighting Keyboardists, Captain Ed , Frank J. and Freedom Dogs are the founders of the new group
From Captain Ed.........
"For many of us, we know that without presenting our arguments in the national forum, many in the media and the public will quickly overpower the debate and threaten the policies we feel give us the best long-term opportunity to defeat terrorism and the states that fund and shelter them.

Many on the left disagree, however, and often they provide challenging arguments and valuable perspectives on policy and the manner in which it gets implemented. However, many more do little but make ad hominem attacks on those with whom they disagree. They spend a great deal of effort labeling people rather than providing rational arguments on policy, and even the labels they select don't provide much more than amusement.

That's why Frank J of IMAO, Derek Brigham of Freedom Dogs, and I have decided to create -- for real -- the 101st Fighting Keyboardists and adopt the chicken hawk as our mascot.

And why the chicken hawk? When we looked into it, it turns out that the chicken hawk is a pretty impressive predator. It's the largest of its family. This species vigorously defends its territory, getting even more aggressive when the conditions get harshest. It adapts to all climates. Most impressively, it feeds on chickens, mice, and rats."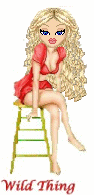 You can sign up over at Captain Ed's post on the Fighting Keyboardists here
Posted by Wild Thing at 07:47 PM
UPDATE: United Flight 93 Film to Open NY Film Festival
Update to this post:
Today Nick and I went to see this film. I knew it would make me cry and I knew it would make me angry. We both sat there and cried and so did others around us. Tears of saddness but also tears of pride in America and Americans.
The anger at the terrorists could not be any stronger then it was going into the film. But my anger at the left, the democrats sure as hell got stronger if possible. Their anti-war BS, their we deserved to be attack chants should be slammed whenever possible.
The movie is made with cuts back and forth between the Air Traffic controllers, the Military room and the nightmare on the plane. Several of the actors in the film were playing themselves that were Air Traffic controllers and Military personel.
It is a powerful film and I am glad they left out the personal stories of each of the passengers. Instead it shows the human spirit of Americans to fight back in ther face of death. To make that one last attempt no matter what knowing the outcome is almost sure that it will end in each persons death.
If you go to see it this weekend 10% of the Goss revenu proceeds go to the Memorial Fund. I wish they had it more like 50% of the revenu, but this is how they have it set up.
God help us if we let these human pieces of flesh the terrorists get away with anything they do to us again. Thank God too that Bush went after them unlike Clinton that could have cared less.
.
From Chris Driscoll, he is the son of Patrick "Joe" Driscoll, Flight 93

" I have not seen the movie yet but I expect they'll have a private screening for the families very soon. Universal has been tremendous with communicating with the families throughout the production. I've gotten in touch w/ the lad who plays my father - Michael Reynolds...he live is England. I have a feeling you're not going to get some Hollywood-whitewashed version. They seemed to be VERY careful about depicting things as they saw them happening - which is why the families were so cooperative in putting this film together."
September 11,2001
Four planes were hijacked
Three of them reached their target
This is the story of the fourth
From the director of Bloody Sunday and Bourne Supremacy
Please click United Flight 93
Once at the site click ENTER the site
Click MENU in the bottom left corner
Click VIDEO
You can also click Trailer
There are also other things at their site you can visit as well. Also, at this link "A Look Inside" has a conversation with the director, and comments by some family members of Flight 93 passengers.
Reuters

September 11 plane drama to open NY film festival
By Claudia Parsons
Wed Mar 29, 5:29 PM ET

"United 93," a film dramatization of the events on the hijacked plane that crashed in Pennsylvania on September 11, will have its world premiere at a New York film festival next month.

"'United 93' recreates the doomed trip in actual time, from takeoff to hijacking to the realization by those onboard that their plane was part of a coordinated attack unfolding on the ground beneath them," organizers of the Tribeca Film Festival said on Wednesday.

The festival was founded by actor Robert De Niro in 2002 to help revitalize lower Manhattan after the September 11 attacks on the World Trade Center.

Opening films in previous years have been comedies such as "About a Boy" and "Down with Love" as well as the thriller "The Interpreter" last year. This year's choice of "United 93" as the opening film returns the focus to Tribeca's roots.

"The festival was basically created eight months after September 11 and it was to give our neighborhood something to look forward to and to help the renewal, and to do that you need to laugh," the festival's co-founder Jane Rosenthal told Reuters.

"We found ourselves for several years saying we need a comedy. In year five, we need to remember," she said.

Written and directed by Paul Greengrass, director of "The Bourne Supremacy," the film is billed as a drama about the passengers, crew, their families on the ground and the flight controllers who watched as events unfold on the fourth airline hijacked on September 11, 2001.

Two of the planes crashed into the World Trade Center and the third into the Pentagon. Passengers on the fourth plane sent messages to loved ones saying the plane had been hijacked and they were going to try to overcome the hijackers.

Rosenthal said that after nearly five years there was a danger the events of September 11 were fading from people's memories. "A lot has happened in the world and as a country we seem to have a short term memory loss," she said.

Some of the relatives of those who died on United 93 are expected to attend the premiere in New York on April 25, the first night of the festival which runs until May 7.

"It is never easy to relive the events of 9/11, yet I support 'United 93' as a tribute to the heroism of my brother and the 39 other passengers and crew who collectively chose to say 'no' on that fateful day," Gordon Felt, who lost his brother Edward on September 11, said in a statement.

The films in competition at the festival include several with political themes, particularly related to the Middle East and the war in Iraq.

"We're a festival that was started because of an act of war, so we have always had films and panel discussions that bring up difficult subjects," Rosenthal said.

Wild Thing's comment........
Just a little I would like to share about that day with all of you.
My husband and I have a nephew that is a firefighter in New York. He lost 2 chiefs and 11 other firefighters from his fire station. 5 of those I mention here of the 11 fellow fire fighters that died on 9-11 had visited us and stayed at our home several times when they came to visit us when we lived in California. They became friends of ours as well. Mike Moran and his brother were two of the friends we made from our nephews station.
Remember when Mike Moran was in the audience at Madison Square Garden,shortly before his turn to go up on stage to introduce a band. He detested Hillary and was a big Bush supporter. Then Hillary got up to speak and was booed. Mike's remarks became well known around the world........."Kiss my royal Irish ass!"
After his comments the crowd went wild, and as Moran tried to walk off stage the stage manager pushed him back out. So, he said, he went back over to the microphone and took off his hat, and said, "This is so you can see my face," and called Bin Laden a bitch.
The crowd responded by chanting USA.
I pray it is like they say, that this film will be true and honest in what happened and not slanted to please the left. A film to pay tribute to those heroes on Flight 93 and to their families.
September 11, 2001 page at my website

Posted by Wild Thing at 01:47 AM | Comments (17)
April 28, 2006
Saudi Arabia Having A Bad Day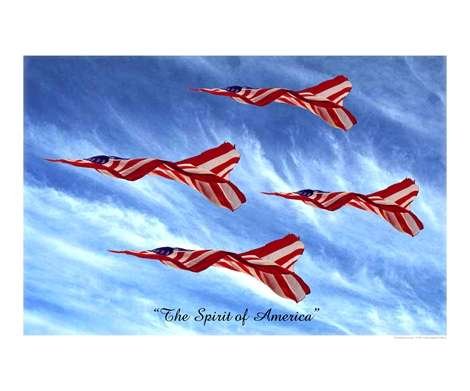 .
Thank you Michelle Malkin for the information.
This morning I was just sitting here sipping coffee and had just started to reply to comments here at Theodore's World. It was very slow loading and then all of a sudden would not load at all.
Here are the details:
Glenn Reynolds confirms the attack originated in Saudi ArabiaPosted 12:23 PM by Glenn
12:23 PM by Glenn HOSTING MATTERS IS DOWN as the result of a DOS attack. They're working on it. The only other thing I know is that it originates in Saudi Arabia.
From Michelle Malkins post about what happened......

Many Hosting Matters-hosted blogs are down--including Instapundit, Power Line, Hugh Hewitt, and tons of others large and small. Hosting Matters' own website is also down.
Denial of service attack on Hosting Matters. Most, if not all, their hosted sites are down. Attack is originating internationally.
I've received quite a few emails this morning from people having trouble getting to blogs like Power Line and Captain's Quarters.

I greatly appreciated all the blogosphere's support when the cyberjihadis took down my site down over the Mohammed Cartoons. If you're down, please send me an e-mail and I'll keep a list here of all those affected.
I just got home and saw this at Michelle Malkins so I have sent off an email to her so she can add us to her list.
Blogs Down:
Instapundit (***Glenn is posting on his back-up site here***)
Power Line
Captain's Quarters
Pundit Guy
Chuck Simmins
Small Dead Animals
Radioblogger
Hugh Hewitt
IMAO
Mountaineer Musings
Say Uncle
Counterterrorism Blog
Anti-Idiotarian Rottweiler
Castle Arggh! - John Donovan
She Who Will Be Obeyed - Beth Donovan
Michael Totten
Ticklish Ears
Something......And Half of Something
Theodore's World

Wild Thing's comment.......
Thank you Michelle.

Posted by Wild Thing at 02:47 PM | Comments (8)
April 24, 2006
The Enemy Within Is Attacking Michelle Malkin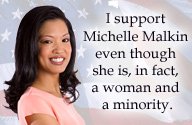 Michelle Malkin has been under attack in a horrible way. We all get hate mail and sometimes threats in our emails or even posts, and I try to delete the posts on here as soon as possible. Michelle Malkin has been getting lots of death threats, really vile mail and other slanderous forms of attack. All because of her posting about UC Santa Cruz and the Students Against War (SAW) and their press release bragging about booting military recruiters off campus.
Students Against War (SAW) had posted their contact information from its press release and is now lying about the fact that it made the info publicly available on the Internet. MIchelle had posted the said contact information that SAW HAD posted on the internet for all to see and now they are not only lying about doing that but also making threats to Michelle.
You can click her Support Michelle Malkin graphic above to go to the post telling about the attacks and showing the emails and posts etc. It will make you sick I promise you - these people are the enemy of America!!
This was my other post about SAW and what they did ( for past reference)
Posted by Wild Thing at 12:55 AM | Comments (7)
April 21, 2006
Gitmo Beach Vacation Resort
Is the sound of daisy cutters keeping you up all night?
Are you tired of sleeping in that cold dark cave wondering if and when you will ever eat again?
Did the boss skip town and leave you holding the bag?
Is the Northern Alliance causing you more grief than camel hairs in your milk?
.
We have just the thing for you!
Gitmo Resorts in collaboration with the US military is proud to offer this once in a lifetime opportunity. If you are or have been a member in good standing with either the Taliban or Al Qaeda then you could be the lucky recipient of a luxurious vacation in beautiful Guantanamo Bay Cuba .
To see if you qualify, simply visit one of the US Marine detachments located conveniently near your cave. If you are selected then you will be whisked away in one of our finest, state of the art, transport planes. Upon arrival at the Gitmo Resort you will be pampered beyond your wildest dreams.
Worried about what to wear? No problem! We will furnish you with a brand new wardrobe at our expense. We will even provide plenty of hot water for showers that were at one time only a dream for you and your buddies.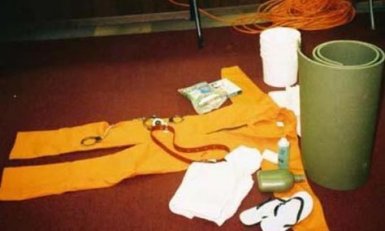 .
You can forget about sleeping on the hard ground of that cave with barely a blanket to cover you. All of our guests sleep on top quality mattresses while enjoying the comforts of a modern climate controlled environment.
You will be the envy of all your friends back in Afghanistan as you relax in a tropical paradise and eat three square meals a day.
Worried about security? No need to worry about that. Our armed guards will be with you 24/7.
You can forget about that pesky Northern Alliance and devote all of your attention to Allah. We will even provide signs that point the way to Mecca .
Just listen to what Amhad "The Goat" Rushoubi is saying about his stay at the resort.
"I joined Al Qaeda after a blind date in Kabul went terribly wrong. I thought the Al Qaeda would give me a sense of fulfillment. After many months of living in the cold with very little to eat, I decided to try the Gitmo Getaway package."
"It was more than a pleasant surprise to see real Fruit Loops for the first time. They taste so much better than month old goat cheese."
"The people here think of everything. Some of the security people are women who do not cover their faces! I got very excited when I saw them."
Need we say more?
If you think you might qualify for this incredible opportunity then walk, don't run, to the nearest American military unit near your cave. Be sure to specify the American plan as other offers might leave you eating grass in a wooden cage.
Sign up today before this offer expires. Some restrictions apply.
(Offer good for a limited time only to members of Al Qaeda or the Taliban. You must be actively engaged in military actions or conspiracies against the United States . Some recipients of this offer may be required to wear shackles at the discretion of the military hosts. Length of stay subject to immediate termination by military tribunal, legalaction, repatriation or firing squad.)
Posted by Wild Thing at 01:27 AM | Comments (6)
April 20, 2006
News Radio Links At Theodore's World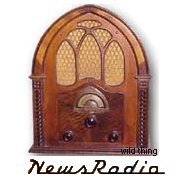 .
Just a little announcement that there is a new addition to the Sidebar.

I have added News Radio to the links.
There were some I could not put as they requested a fee and I wanted to offer you free links at not cost to watch or listen to news around the world. This way you can go to them as often as you like 24/7.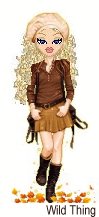 .
Just scroll down the Sidebar till you see the old time radio graphic like you see in this post. Below the radio will be the various links.
Posted by Wild Thing at 01:55 AM
April 18, 2006
Yippee! Aaron is Back! Welcome Back!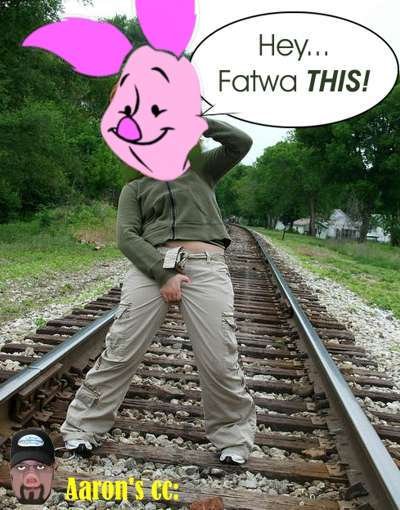 Wild Thing's comment......
Aaron.cc is back and it is a good day! He has some really interesting posts too about what has been happening and posts from the enemy as well. Click HERE to go to Aaron's Blog.
If you also scroll up his page you can see the posts I am talking about. Such a wonderful example of the "Religion" of "Peace".
Posted by Wild Thing at 08:07 AM | Comments (2)
April 10, 2006
~ Happy Birthday Rodger ~
Happy Birthday Rodger



of the most wonderful

Have a very special Birthday
and many, many more!
Wishing you all the best!
A year of fun and happiness
is my birthday wish for you
You are someone special
and your birthday should be too!

Happy Birthday!

from,
Wild Thing

and everyone here at
Theodore's World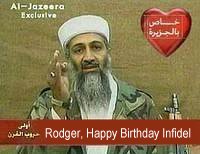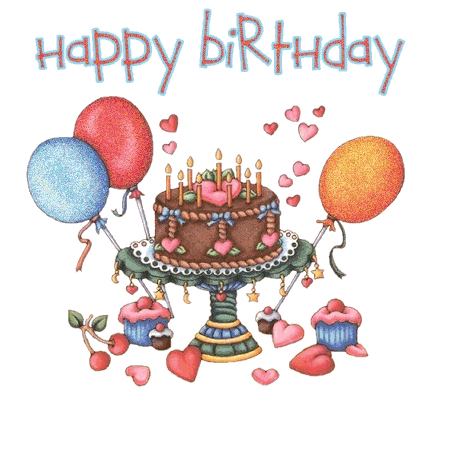 Posted by Wild Thing at 12:47 AM | Comments (4)
March 31, 2006
Never Give Up There Is Always A Rainbow
From Wild Thing
((((hugs))) all around!
Love you all!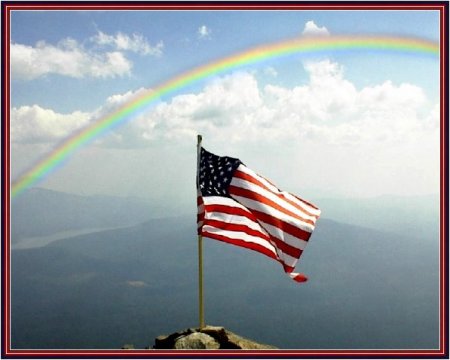 Thank you God for answering my prayers and Linda's too.

No more tears, ONLY Rainbows from now on.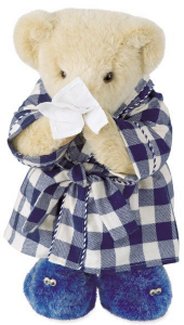 I love you all and thank you Linda for all you have done to help in this nightmare these last three weeks.
Posted by Wild Thing at 07:47 PM | Comments (5)
Just a note
As of right now I belong to two hosting places. The one I had joined last weekend to attempt to remedy the crashing of my blog apparently is unable to handle the size of my blog and website. Of course they did not say that in their statements of what they promised in size etc. But when it comes to having a blog and a website size does matter in regards to a host and what they can handle.
I don't know all the details as to how this happened so that I can explain it clearly but today, sometime this morning I guess the posts from March 24 up to the 30th have disappeared,and all of your marvelous comments which breaks my heart because you see I LOVE your comments so much. I learn from your sharing and input a lot and your humor as well makes my day!
So after I got home from work on Thursday, I signed up for the absolute top of the line host. It is ranked #1 on the list. It takes a few days for the new host to set things up at their end so right now I will have to make do with this the way it is.
My personality is one that never gives up when I believe in something or someone. A blog is like a living thing in some ways, as each person that has one shares a part of themselves in their writing, their interests in what they post about, and if like me a person that loves graphics, then their graphics as well and their sense of humor.
As friends like all of you stop by and comment it becomes a kind of home online to stop by and have a morning coffee with and discuss something happening in the world. Or a late night chat, rant or cheer as well. Thus making each one of you a large part of a blog and like a little blog family.
All these past few weeks of the site crashing, posts disappearing etc., come down to in reality as a drop in the bucket as far as an entire lifetime of what this blog will be from now on. It will be looked back on as a bump in the road and I feel this strongly. Every once and awhile in life when things happen that are at the time hard to take they build a strength within of not giving up and hanging in there.
The only thing that is devastating when it happens is when the site is down and the idiotic host puts a page up that says to contact the technical/ billing dept. Making it appear I am not paying. But in fact I have every payment receipt and have not missed one from day one with any host. It is just a page they choose to use instead of a sensible one saying the site is down come back later. I take this kind of thing very seriously. So when they do this it is very upsetting and that part I will never be able to laugh it off even later on.
Thank you for reading this. I just thought I should explain to you why your comments on the last few days have disappeared along with the posts.
And now back to the regular scheduled programing. hahaha
Posted by Wild Thing at 01:05 AM | Comments (4)
March 26, 2006
Clerical Error Recruits 78 Year Old Woman
Santa Clarita Woman, 78, Asked To Enlist As Marine


Click HERE to see Video of story. It is so cute.


AP) SAUGUS, Calif. Sonia Goldstein was flattered by the nice recruiting letter asking her to consider becoming one of "the few, the proud."

But at age 78, she thinks she may be just a little old to enlist in the Marine Corps.

The letter told her the corps could use her unique language skills, but also warned that life as a Marine would test her physical and mental abilities.

Goldstein says she'll do whatever she can for her country, but this is kind of stretching it .

The Marines ordinarily recruit people 18 to 27, says Major Joseph Kloppel, a Corps spokesman. He says the letter must have been sent by mistake.

Sonia Goldstein, 78, thought it was hilarious when she received a recruitment letter from the Marine Corps. She said " Uncle Sam wants me I just don't want KP duty. I would do whatever I could for this great country we live in."
Wild Thing's comment.....

I had to post about this story because the timing is so perfect. haha Plus what a dear woman she is and she was so excited to get the letter from the Marines even if by mistake. ( big smile)
The reason the timing is so funny to me is because this last week I looked in the phone book and called the Marine recuitment office here in town. I asked them if they needed anyone to answer phones, make coffee etc. I also told the Marine on the phone that I was an expert marksman with almost any gun I have ever used. The man was so nice and said they had one of their own that answered the phone, did filing etc. And that depending on my age I

He said with a lot of kindness in his voice ( you know when you can tell the person is smiling by his voice on the phone) thank you for offering we are here to protect you and we appreciate your desire to serve.

I thanked him and told him how proud I was of his service to our country.

So I really giggled when I saw the Marines had sent this lady older then I am a letter. I bet she saves it.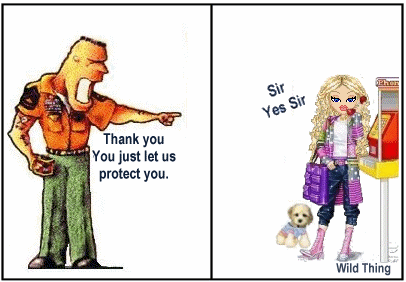 Posted by Wild Thing at 12:07 AM
March 16, 2006
Thank you for your patience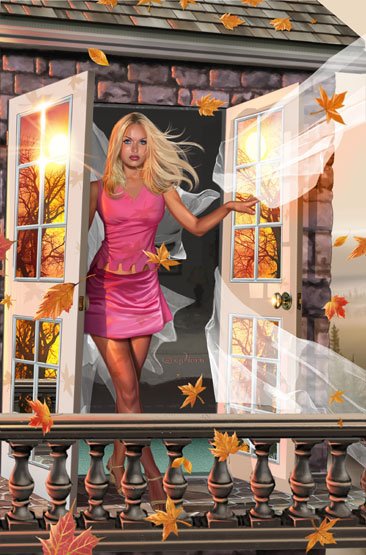 Today my site was attacked. It was down for awhile, then when it did come up it was not loading the pages. It kept saying page not found. It felt like being where I knew the door was and no house was standing there. hahaha
Thank you all for your patience and I am sorry some of you had to do reposts several times to get them to show up for me to give the OK to when I did get my site back up.
It is still running very slow so I hope it will get healthy again. ugh!
So Welcome and come on in
Wild Thing
Posted by Wild Thing at 06:04 PM | Comments (7)
Hanoi Jane Encounter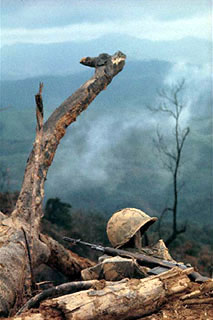 I received an email asking me how I felt about posting about Hanoi Jane. I told her I would do a post about it in case anyone else was curious. She wondered why I " bothered" as she put it.
America has way too much apathy, way too much tolerance for traitors. They are not punished, they are even admired by some of the low life in our country. Remember the week that Gore was in Saudi Arabia with Clinton and others and sounded off on America. Committing treason as far as I am concerned. The same week Cheney had the shooting accident. We never heard the media about Gore, I only knew about it because of being online. But Cheney was bombarded on every network, every channel, every news and political talk show on TV. You would have thought he had been gunning for someone, tracking the person and then killing him.
It is like America is upside down or something.
During the Vietnam War it sickened me and angered me beyond words how I felt about Hanoi Jane, Donald Sutherland,Gregory Peck and others how they were traitors to not only America but our troops. I swore I would never let up on what they did, never stop telling the world just how vile they were and are, and how they should be punished.
One of the times I came back from Vietnam, some friends of mine, Vietnam Veterans that had just gotten back from Nam told me how they had driven their motorcycles up the coast of California and put the Hanoi Jane stickers in the urinals in the bathrooms at gas stations along the way. We all had a good laugh and I complimented them on what a great idea it was.
One of the trips back home Bob Hope and I were standing outside a building where we had just had a meeting to talk about a trip coming up and a man walked right up to Bob Hope and spit in his face. It landed on his collar bone. Bob Hope stood there and told the guy, " that's not enough nerve to enlist, you have to be a man." The guy ran off.
Year later, in the early 80's I was leaving the gym I went to and Hanoi Jane was standing outside talking to someone. I wondered why the heck she was there. This gym I went to was Gold's Gym in Venice, you know the bodybuilding Mecca gym. She had a workout place in Beverly Hills, called Jane Fonda's Workout.
I stood by the door of the gym till the person she was talking to walked away. Then I walked right up to her with a purpose in my steps. I am 5'11 and Hanoi Jane is 5'7". So I had 4 inches on her, I got as close as I could, so she could feel my breath on her. I stood as tall as I could, you know when you stand there and really stretch out your back, perfect posture etc.? Yep that is what I did, wishing right then that I was taller then 5'11 just this one time in my life.
Hanoi Jane:She looked up and asked," You're a tall girl, do you want something?"
Wild Thing: Yes, Jane I need to tell you something. I have a message for you from over 2,000,000 Americans that served in uniform in Vietnam during the Vietnam War.
Hanoi Jane: You have a lot of nerve!
Wild Thing: Yes I do, these 2 million have my six and that is my ass, my back in case you do not know. They are very pissed off at you. And so am I, so I have to let you know from them and myself that we don't think you are a traitor, we KNOW you are.
And from me to you I will never forgive you for what you did, for the actions you took and for the words you spoke. You will take those things to hell when you die. But not only that, you will take the responsibility of the deaths you caused, the beatings and treatment you caused our troops by the enemy with you as well. Every drop of blood, every bead of sweat, every pain in their limbs and bodies that you caused them to be tortured and maimed. Every broken heart, every lost loved one left behind.
Hanoi Jane: ( interrupting) you do have guts I will give you that. I am not embarrassed by what I did, nor sorry. I believed in what I did then and still do today. You are wrong and Americans were murderers. You are condoning their murder as I see it.
Wild Thing: No, but I would condone your being punished for treason. Have you ever heard of the Rosenberg's? They were executed in 1938 for treason. Am I getting warm here in you knowing how I think you should be punished?
Hanoi Jane: she nodded and stayed silent
Wild Thing: Good then I will just end this conversation with this. You use this country, you use our military Jane. You use the freedoms that you have as if it cost nothing. You and your ilk are not why this is the land of the free. You and your ilk are not why our military and all the way back to our forefathers went through what they did to make sure we have the greatest Nation in the world. We were not defeated in the Vietnam War Jane, our troops won that war. It was our politicians, the lying media, and the communists in our country that lost the war, the cowards and the enemy of America that walk our streets like you.
You will never understand, I know this. This was a meeting in time that had to be,not for you, but for my Vietnam Veterans, and for me to tell you just what I think of you.
The courage, determination, camaraderie, selflessness they own and you never will. They are America's heroes something you will never understand. I despise you Jane you are not worth one gasp of air that you breath. I hope we never run into each other again. But these things needed to be said to your face, up close and personal.

After this I went home, I was shaking a little not because of meeting her but because I was so angry. Nick said to write it down as best I could so I would not forget what I said but also what she said. So I did and saved it.
Having a blog is also an excellent way of keeping track of things happening in the world. News and information of all kinds of things. Anything I post about Hanoi Jane will always be listed in my sidebar under Traitors To America.
There are also some pages at my personal website that mention Hanoi Jane, so Melinda maybe you would like to check them out as well. Read the posts here on this blog too, posts made by Veterans that walk the walk.Men, real men every one of them, and each one that you should feel honored to be in their presence. If you do then you will never again say or think why bother.
Extreme Prejudice...The Red Zone
My Tribute to Vietnam Veterans
And then Melinda go to my POW/MIA page and Never Forget, Never.
Posted by Wild Thing at 03:37 PM | Comments (20)
March 13, 2006
Political Correctness Strikes Out At Mother Goose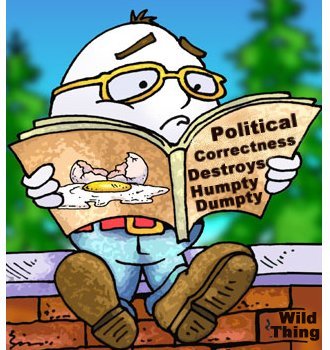 Why black sheep are barred and Humpty can't be cracked
TRADITIONAL nursery rhymes are being rewritten at nursery schools to avoid causing offence to children.
Instead of singing "Baa baa, black sheep" as generations of children have learnt to do, toddlers in Oxfordshire are being taught to sing "Baa baa, rainbow sheep".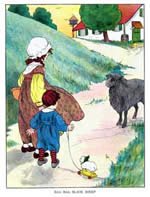 The move, which critics will seize on as an example of political correctness, was made after the nurseries decided to re-evaluate their approach to equal opportunities.
In keeping with the new approach, teachers at the nurseries have reportedly also changed the ending of Humpty Dumpty so as not to upset the children and dropped the seven dwarfs from the title of Snow White.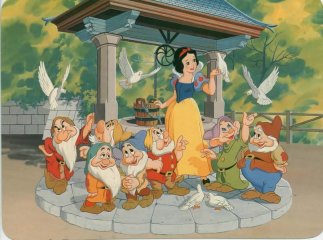 Stuart Chamberlain, manager of the Family Centre in Abingdon and the Sure Start centre in Sutton Courtenay, Oxfordshire, told the local Courier Journal newspaper: "We have taken the equal opportunities approach to everything we do.
In keeping with the new approach, teachers at the nurseries have reportedly also changed the ending of Humpty Dumpty so as not to upset the children, and dropped the seven dwarfs from the title of Snow White.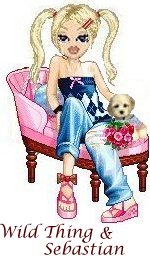 Wild Thing's comment..........
As you all know there are sort of two names for my blog. It happened because my website is called Theodore's World and one of the pages at my website is tited PC Free Zone Gazette. I have been so outraged at all the PC crap going on in the world for such long time I had to do an entire page to rant about it. Later it grew to having a blog. I stayed with both names because they are both me. That is why I wanted to keep both are at the top section of this page.
This is exactly the kind of BS that steams me. This changing shit that has nothing wrong with it. The touchie feeling left once again destroying perfectly good things. Then add in the financial cost of their doing this.
Before moving to Florida 3 years ago, we lived in Malibu, California. Due to heavy rains and mudslides one year a bridge went out that made it possible to go from Malibu ( a beach community) into the city of Santa Monica. One could take the bridge along Pacific Coast HWY. instead of the extremely long way around through the canyons and then the long drive in the valley.
For over a year the city of Malibu would not fix the bridge and why????? Because some freakin fish lived there, under the bridge and they did not want to disturb it. BITE Me! How stupid is that for a reason. But this is an example of how these liberal, leftie idiots think and run things.

* Anti-Idiotarian Rottweiler
* The Fall of Jericho
Posted by Wild Thing at 12:47 AM | Comments (2)
March 12, 2006
Troll Sighting At Slaglerocks ~ Troll Is For Flag Burning!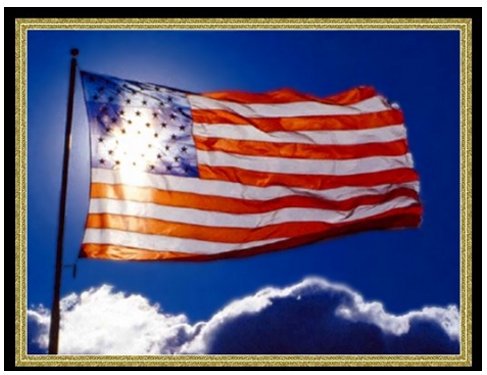 First let me say that Slaglerock is active duty Air Force. I am glad I have met him online. I am sure that many of you know who he is and have been to his blog.

Slaglerock had made a post about how he did not agree with Flag burning. That brought on a troll whch as we all know how trolls are. They are anti-military, un-American and just plain jerks to the core. The troll like their name says and land and stay for awhile being a pest and an asshole as best as they can since that is all they have to do in life. My guess is they cannot hold down a job, probably have no life other then trolling and need a fast hard kick in the glutes to send them on their way.
My only hope for them is if they ever try to set our Flag on fire they burn themselves up with it to a nice crispy burnt ash that can be blown away in the wind.
Awhile back I posted about two assholes that hate America and burned our Flag in our front yard. Slaglerocks troll says it is OK to burn thay Flag because it is a form of freedom of speech. So obviously he would rather burn the Flag then have discussions of what he is against in this country. A total jerk!

Here is the link to Slaglerocks.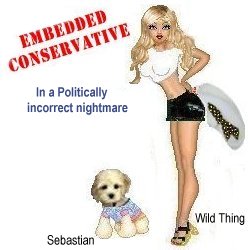 Posted by Wild Thing at 05:07 PM
March 05, 2006
Please Pray For A Dear Blogger Friend Of Mine
This is very dear to my heart. A wonderful friend of mine, Delftsman is not well at all. He is very sick and needs our prayers. From day one of my having a Blog he is one of the Bloggers that has been a true friend.
Read here of Delfts' Situation
Please get well soon my very dear friend.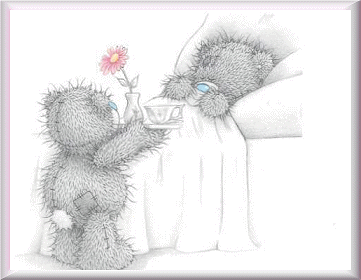 Posted by Wild Thing at 04:47 PM | Comments (4)
A Girl Blogger Thang'
I am 5 months old as a blogger, and on the day of being 5 months old I received an email invitation from Beth at MVRWC. It was about the Cotillion (a group of women bloggers just loaded with smarts and fun)

Nothing against you wonderful hunkie male bloggers. You guys are the ones we love and adore, well most of you. A girl does have to be particular. Lots of applause there for sure!

She asked me if I would like to join their group. I was thrilled to say yes. Making friends online is always great and each person brings there own uniqueness. Thank you Beth.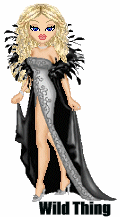 I have been shopping and hope I am dressed for any non cut off jeans and T-shirt functions. (giggle)
Just say NO to the Oscars and everyone let's meet at the Cotillion.
Posted by Wild Thing at 03:55 PM | Comments (4)
February 22, 2006
Welcome To Rhod As One Of Theodore's World Authors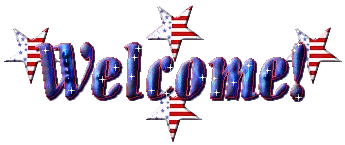 Rhod has been posting here as you all know. I have asked him if he would like to be one of the Authors of posts here at Theodore's World. Rhod is a Vietnam Veteran, 25th Inf Div 66 and 67.
When I created my blog I wanted very much to make it a home to Veterans and a place you all feel welcome and comfortable always. As time goes by I would like to open this up for others of you Veterans to be authors as well. A real place to do rants, cheers, serious things, fun things and sharing.
Welcome Rhod from Angry Old Salt ( my husband a Navy Veteran) and myself.
Posted by Wild Thing at 08:47 PM | Comments (10)
February 02, 2006
Piglet Supports Danish Cartoons

Good for you Piglet!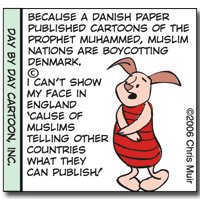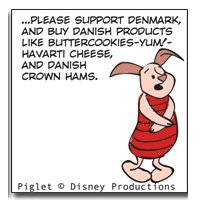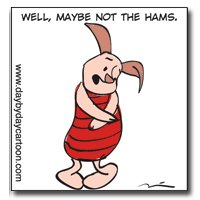 Wild Thing's comment........
I have seen this new cartoon at several places on the internet and I just had to post it. giggle
I love it!!!
Posted by Wild Thing at 07:11 PM | Comments (1)
Supreme Court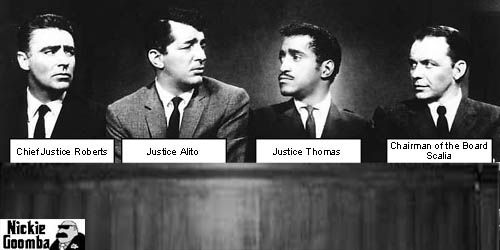 This is a graphic from Nickie Goomba's blog.

* Nickie Goomba Thank you!!
Posted by Wild Thing at 11:17 AM | Comments (4)
January 26, 2006
What A Good Nights Sleep Will Do For A Person

Susan Estrich was on Fox News again the other day and looked well rested. giggle
All was well till she spoke. Now if she could just do something about her voice. It really grates and there is nothing she can do about it I guess. Then how about becoming a Republican. haha Well that is positive thinking you see. heh heh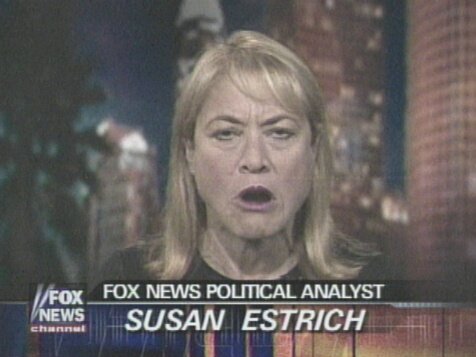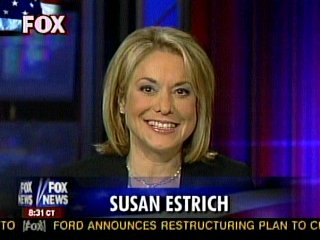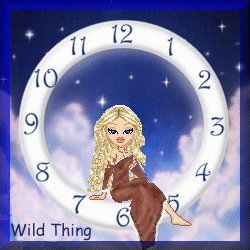 When I get wrinkles and this is now in print. I plan on keeping every one of them. My husband said it would be ok when it happens so why not. hahaha
I am fine with others doing stuff like getting rid of them but things like that scare me, what if the doc was having a bad day. Yikes
Posted by Wild Thing at 01:27 AM | Comments (12)
January 24, 2006
John Kerry Promised 359 Days Ago ( tapping my foot here) Well Kerry????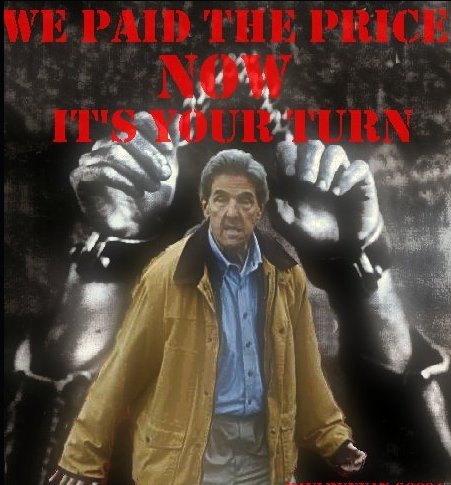 U.S. Veteran Dispatch noted in 1996: "Kerry's testimony, it should be noted, occurred while some of his fellow Vietnam veterans were known by the world to be enduring terrible suffering as prisoners of war in North Vietnamese prisons. Kerry was a supporter of the 'People's Peace Treaty,'" a supposed 'people's' declaration to end the war, reportedly drawn up in communist East Germany. It included nine points, all of which were taken from Viet Cong peace proposals at the Paris peace talks as conditions for ending the war."
As chairman of the Select Senate Committee on POW/MIA Affairs, created in 1991 to investigate reports that U.S. prisoners of war and soldiers designated missing in action were still alive in Vietnam, Kerry badgered the panel into voting that no American servicemen remained in Vietnam.
Hanoi Kerry was still a USNR officer while he:
* gave false hearsay testimony to Congress
* negotiated with the enemy
* helped the US lose a war
* abetted in the deaths of our troops
* created a hostile environment for all servicemen

Kerry has still not released his full military file as promised on the Tim Russert show. Transcript from the show, dated January 30th, 2005
Kerry promised, on national TV, to sign form SF-180 AND release his full military records to the public. He has yet to do so. President Bush signed his Form 180 in 2004.
MR. RUSSERT: Many people who've been criticizing you have said: Senator, if you would just do one thing and that is sign Form 180, which would allow historians and journalists complete access to all your military records. Thus far, you have gotten the records, released them through your campaign. They say you should not be the filter. Sign Form 180 and let the historians...

SEN. KERRY: I'd be happy to put the records out. We put all the records out that I had been sent by the military. Then at the last moment, they sent some more stuff, which had some things that weren't even relevant to the record. So when we get--I'm going to sit down with them and make sure that they are clear and I am clear as to what is in the record and what isn't in the record and we'll put it out. I have no problem with that.

MR. RUSSERT: Would you sign Form 180?

SEN. KERRY: But everything, Tim...

MR. RUSSERT: Would you sign Form 180?

SEN. KERRY: Yes, I will. But everything that we put in it, Tim--everything we put in--I mean, everything that was out was a full documentation of all of the medical records, all of the fitness reports. And I'd call on those who have challenged me, let's see their records. I want to see the records of each of those people who have put up a challenge, because some of them have some serious questions in them, and it hasn't been appropriate...

MR. RUSSERT: So they should sign Form 180s for themselves as well?

SEN. KERRY: You bet.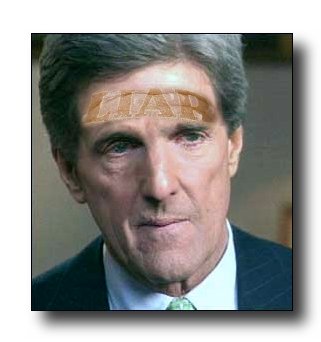 359 days have passed since you promised America to sign your Form 180 and release all of the information surrounding your discharge from the United States Navy.
After making this promise to America, you then stated to the Boston Globe that had in fact signed it, and further promised that "very, very shortly, you will have a chance to see it."
You have broken these promises John.
You did not release all of the information surrounding your discharge from the United States Navy, claiming that you released what the Navy sent.
America would like to see your signed 180 John. America would like to see whether you did in fact allow for full disclosure. Show us that you checked the box for an "undeleted report of separation," John, and not the one that deletes that information.
Did you release all of your records John, or did you keep some secret?
The answer to that question seems obvious. America knows you kept the discharge secret. America knows you are lying. How did that discharge change after Carter pardoned all draft dodgers and traitors to this country?
The Navy said they had over 100 pages they could not release without Kerry's authorization. The biggest question of all remains unanswered. What type of discharge did Kerry originally receive? Remember, Kerry had his discharge re-issued after Carter granted a pardon to Vietnam vets.
It's time that he free the rest of his military record, and completely free his 180 to live up to the promise he made to the American people on the Tim Russert show.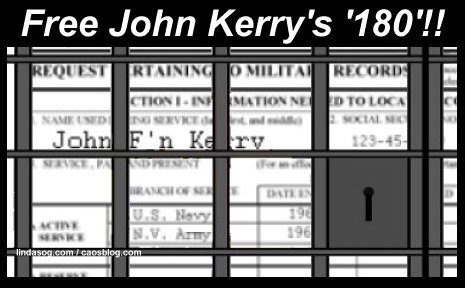 You can send your own letter to Hanoi Kerry reminding him of his promise.
Kerry's testimony before Congress was crystal clear: It's part of the Congressional record and tape recorded for posterity. His actions in testifying before Congress and in leading the VVAW gave great aid and comfort to the enemies of freedom. Only God Almighty knows the entire toll Kerry's actions had on the lives of the men he sold out, and on the innocent people of South Viet Nam who perished. My eyes well up with tears when I consider the years so many of our finest and bravest men suffered from injuries that were inflicted upon them by the enemy emboldened by Kerry's rhetoric. The names on the wall. The ones we will never know. Their blood cries out from the ground.
He became a celebrated organizer for one of America's most extreme appeasement groups, Vietnam Veterans Against the War. He consorted with the likes of "Hanoi" Jane Fonda and Ramsey Clark, Lyndon Johnson's radical former attorney general.

Cao has formed a blogburst group regarding this called Free Kerry's 180. If you want to join the blogroll for Free Kerry's 180 just go to Cao's Blog and join, or email Cao
The blogburst is every Tuesday. All you have to do is encourage Kerry to set his 180 FREE.
You can make whatever post you like about it, in your own words how you feel or whatever you want to say. I truly feel it is important for us not to let Kerry off the hook. We all know if the tables were turned, the media and the rest of the left would never let us hear the end of it.
Posted by Wild Thing at 02:07 AM | Comments (8)
January 20, 2006
Flag Burning ~ And It Was Our Flag and Others

My husband and I live in a quiet neighborhood. You might even say it is like a Norman Rockwell picture, with children on bikes and people walking their dogs in a peaceful place. Older families and young famlies starting out, each wanting a place that has not only the look but the feeling of security and safety. It was a beautiful Sunday morning, (6/26/05) the sun was shining and the birds were singing. You go outside to grab the newspaper and find...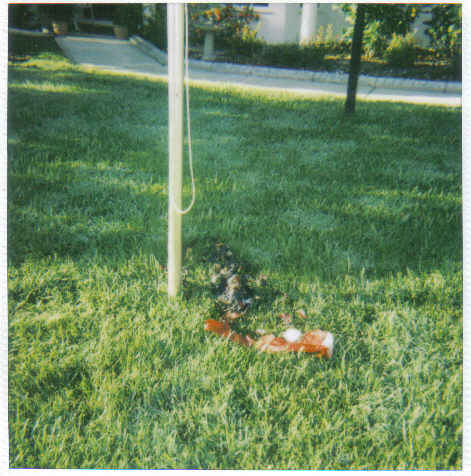 .
YOUR AMERICAN FLAG, BURNT AND LYING ON THE GROUND. The cord to raise the Flag on the pole is also burned and singed. Several other homes had Flags burned as well, and many were attached to their homes (ours is on a pole in the front yard), also the Flag at the Country Club in our Association of home owners was burned.
I just froze, standing there with chills running up and down my spine. It felt like someone had stabbed not only me right in the heart but every man in my family that has served our country, and every Veteran. That was all I could think of, that someone had driven a knife right in all my Vets hearts and souls. My next thought was how do I tell my husband. He is a Vet and I hated that he was going to see this. But I had to tell him and when I told him I sobbed and we just held each other for a few minutes outside as we looked at what had happened. And the anger we had, well we were shaking we were so mad.
Why burn flags and set firebombs? Well, they told deputies they burned the flags because they are anarchists and don't agree with several U.S. government policies, including the war in Iraq.
Some of the flags were attached to houses, that means they endangered lives to express their hatred of this Country.
And... they were even dumb enough to brag to the arresting officers about what they did.
Sheriff's report statement: Baber and Richard were driving around the neighborhood in the early hours and stopped at several houses, dousing flags in kerosene and raising them up flag poles. At least one house was damaged.

Richard told deputies he also tried to set a car on fire by soaking a tennis ball in gasoline and shoving it in the gas tank. The ball wouldn't fit, he told deputies, so he doused the car's exterior with gasoline and tried to ignite it, but that didn't work either, according to sheriff's reports.

Why burn flags and set firebombs? Well, they told deputies they burned the flags because they are anarchists and don't agree with several U.S. government policies, including the war in Iraq.

"I hate Americans," one of them told a deputy, according to reports.
Baber and Richard burned the flags at homes in the **** **** subdivision, where they live with Baber's parents, then set fire to a flag at its clubhouse, said Lt. Chuck Lesaltato, a spokesman for the Sarasota County Sheriff's Office.
"Our deputies came up on them as they were returning to their car," he said.
The stupid moonbats were charged with several counts of arson, criminal mischief and possession and manufacture of a fire bomb.
A judge set bail at $101,120 for Baber, who was described in reports as a lookout, and $402,120 for Richard. Baber posted bail Monday night, but Richard remained in jail.
Richard was carrying a red gas container, the sheriff's reports said. Deputies also found several beer bottles filled with kerosene, stuffed with rags, in a car parked nearby.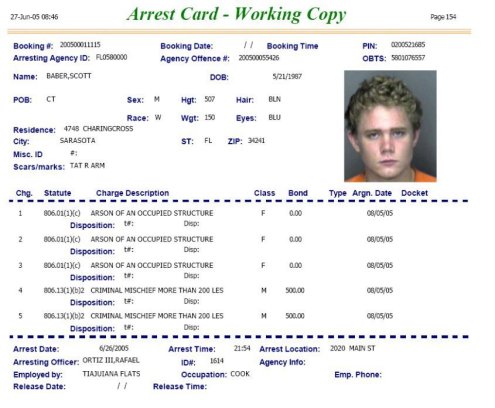 .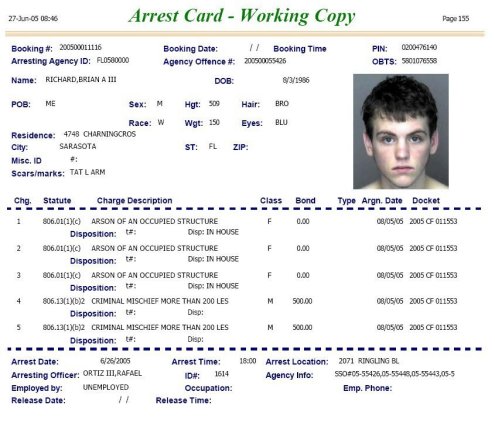 The parents of Scott Baber came to our home on Sunday July 31, 2005. It is interesting to my husband and myself, because on Friday July 29, 2005 I received a letter in the mail from the State Attorney's office about Scott's arraignment coming up. They said they wanted to apologize for what their son did. But they proceeded to make excuses for him as well as for Brian Richard. They told us their son never would have done what he did if he had not been drunk. They denied that Scott said he was the one that did that. There they stood lying to us about what his son had done, and then wanting us to understand his drunkenness was what caused him to burn our Flag. As we stood there and they did most of the talking, I thought my husband was going to punch the husband out a couple of time. They were arrogant and total liberals. They were not humble with their apology at all. More like trying to feel us out on our feelings to know how I might be writing my statement to the court.
I asked the parents if Scott was in jail and they said no he was at home. I told them they should use that opportunity to tell Scott what the Flag stands for, the lives that were lost in the wars, men giving their all so that he could live in the freedom that we people in this country enjoy. How the Flag is carried into battle, tell him of the raising of the Flag at Iwo Jima and other battles, and wars where the Flag may have been tattered and torn as the soldier carried it and placed it in the ground, how it stands for so much that has no financial cost, but the sacrifices of those defending it for us. Then I was shocked again as I head the father of Scott Baber say that Scott knew about the Flag and that Scott was a patriot. A patriot of what? Of terrorisim ?
Before they finally left I looked them both in the eyes, hard and said........"I want you both to know with every atom in your being that your son should be sent to Gitmo as far as I am concerned. He owes every Veteran an apology and you can tell him from us that he burned the Flag of a home of a Veteran and a family where every man has served in every branch of the Military and fought in every war from WW11 up to now. One of my Uncles lost a leg in the Battle of the Bulge, another served on the Chosin Reservoir, and cousins in Vietnam and the list is long but their blood was shed and that Flag represents every war they all fought in for YOU to be free and safe. "
How do I feel about what has happened ? There is a different feeling when a person has had threats made to them, property damaged, someone coming on our property to do harm to our property. It is an insecure feeling, of will this happen again, will these two get angry enough again to do more damage and where will they draw the line as to how extensive their evil deeds will be the next time. It is one thing to disagree with a war our country is in, it is one thing to wish Bush was not President, but it is another to take the action that these two did. What they did was a violent act and yes one of terrorism. They did not burn their own flag in their own yard, NO, they chose to go around our neighborhood and burn others Flags.
Seems pretty cut and dried to me, these two hate Americans and tried to firebomb America. Simply put, they are domestic terrorists and should be treated as such.
Everyone got involved, the Sheriff, a wonderful Detective that had just come back from serving in Iraq, the Assistant State Attorney, the Attorney General and homeland security, also the FBI. It was amazing how everyone of those on this case helping us was a Veteran. Even the President of our Association is a Disabled Vietnam Vet.
The man we bought the Flag and pole from is a Vietnam Vet, a wonderful man. We called him the following Monday bright and early and told him what had happened. He said he had heard about it on the news but did not know we were one of the victims.
UPDATE:
I am telling about this now because I did not have a blog when this happened and I want to share the update of what has happened.
So far they have only dealt with Scott Barber. What happens to the other boy will be next in a few months I think. We keep getting updates in snail mail from the State Attorney's office. We received the update letter today and the contents are below.........
Scott Barber:
Charges: Principal to arson first degree ( occupied structure) - 3 Counts
Possession of fire boimb
Principal to criminal mischief ( $200 or less) - 4 counts
On 12-20-05, the defendent entered a plea and was sentenced on the charges of Count 1, 2, 3 - Principal to arson first degree
Count 4 - possession of fire bomb
Count 5, 6, 7, 8 - Principal to criminal mischief.
At that time the court entered the following sentence:
Sentenced as youthful offender- adjudicated guilty - CT 1,2,3 - 56 months residental program, 50 hours of public service work per year (5 hours per month) (25 hours at a Veterans Organization, continue counseling, letter of apology, restitution, DNA sample, court costs;
CT 4 - 6 months county jail, 4 1/2 years probation;
CT 5,6,7,8, - 60 days county jail.
Posted by Wild Thing at 02:28 AM | Comments (14)
January 16, 2006
I Will Follow You Rodger of Curmudgeonly

I am new at being a blogger. I had my little website for one year and then just could not stand not being able to post my rants and rages and cheers as I felt them. So my wonderful blog Mom, Linda at Something....and Half of Something helped me do my blog. She has been the best teacher in the world.
The year that I had my website and no blog I would cruise the net looking at blogs, reading, learning and seeing such awesome people with hearts of passion for what is right or what should be right and not wrong with this ole world and especially America. Whew that was one hell of a long sentence. haha
There were (and still are) many places I would go to every day, there is was one known as Curmudgeonly & Skeptical. I would have that laugh I needed after being ticked off at a Dem. It is owned by Rodger and he makes his points with the visual and cuts right to the chase. Rodger is making a difference in this world and I am honored to know him.

Long story so I will make it short. Rodger had problems with his blog getting it to let him post etc. I am so new at this I do not know all the ins and outs of the different blogs and how they are set up. But it had to be hell, pulling hair out time for him to go through. Wanting to post and not be allowed to.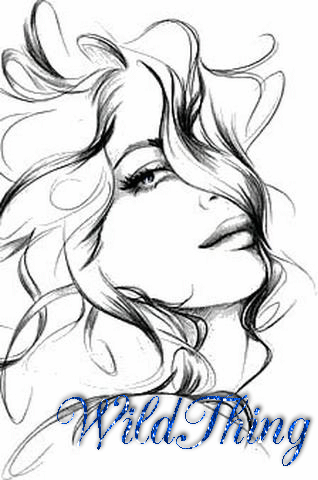 I just want to thank you Rodger for sticking in there and not giving up. I am sorry you had to go through any kind of stressful thing, you did not deserve it.
Thank you
Posted by Wild Thing at 04:19 PM | Comments (7)
January 10, 2006
Coffee An Aphrodisiac
Caffeine May Boost Female Sex Drive
By LiveScience Staff
posted: 09 January 2006
08:04 am ET


Caffeine motivates female rats to have more frequent sex, a new study suggests. But don't start guzzling more coffee just yet.

Scientists gave 108 female rats a moderate dose of caffeine. The caffeine shortened the amount of time it took the females to return to males after a first romp, indicating they were more motivated to do it again.

Loading up on more caffeine is not expected to improve human sex drive in most cases, however.

"These rats had never had caffeine before," said study leader Fay Guarraci, an assistant professor of psychology at Southwestern University. "In humans, it might enhance the sexual experience only among people who are not habitual users."

The research could help scientists better understand sexual motivation, however.

"Understanding the circuits that control this behavior will help us understand how the brain works and what part of the brain mediates motivation because sexual behavior is a motivative behavior," Guarraci said.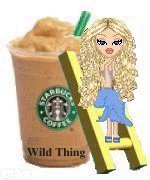 Wild Thing's comment........
Well now I never knew this, but it is ok with me. haha I do love getting a Carmel Frappacino Venti. YUM.
Posted by Wild Thing at 01:24 AM | Comments (4)
December 31, 2005
Before the Ice Melts or WT Freeze's Please Vote For SondraK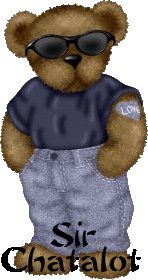 Sir Chatalot says to hurry and go vote for SondraK before Wild Thing freezes to the ice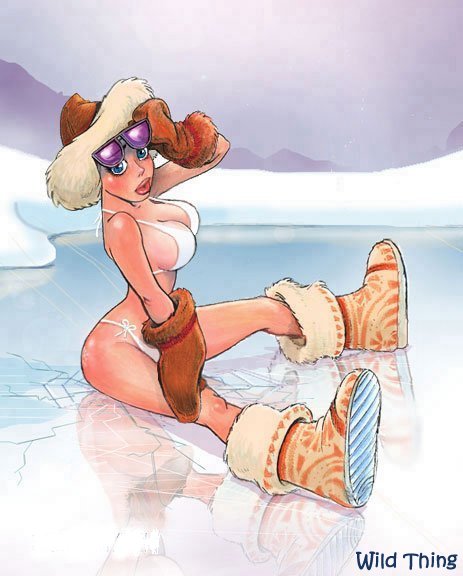 Wild Thing's comment...........
Please go vote for SondraK
Posted by Wild Thing at 12:51 AM | Comments (6)
December 05, 2005
Pay Day The Liberal Way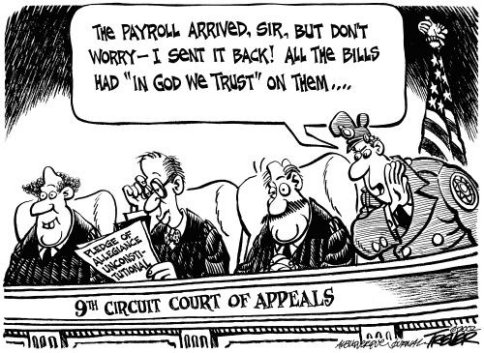 Posted by Wild Thing at 12:15 AM
November 11, 2005
Bush Attacks Iraq War Critics


This is a day late in the Theodore's World news Dept.or as it as also known as the PC Free Zone Gazette, but there was NO way in Hell I was going to post this on Veterans day and take away from our Veterans special day with a post with names in it that should be locked up and the key thrown away.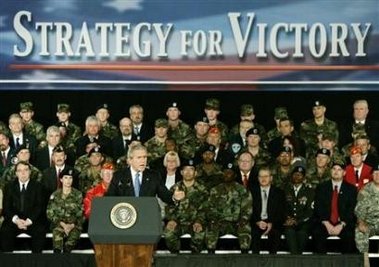 Bush's speech, delivered against the backdrop of soldiers in uniform, immediately drew sharp criticism from Democrats.
.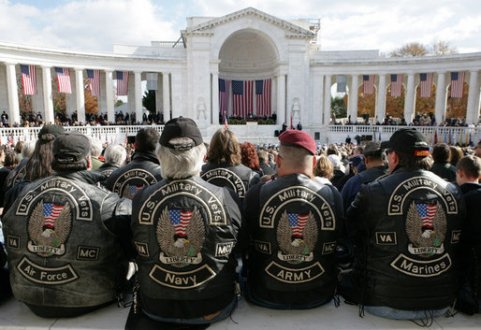 Vice President Dick Cheney addresses an audience, Friday, Nov. 11, 2005, at Veterans Day ceremonies at Arlington National Cemetery in Arlington, Va. White House
.


President Bush ……NOT Mr. Bush not at this Blog so bite me lefties if you just can't say President when it comes to Bush and you always call Clinton President. Grrrrrrr
Now where was I, oh yes, President Bush gave a wonderful speech on Veteran's Day, and of course the anti-American's had to have something to say.
It is a long and worth every word he said, so I am going to just point out a few of the remarks and my comments in BOLD with them. Lock and load and get ready!
Get ready because this jerk Sen. Kennedy Accuses Bush of Exploiting Veterans Day..............
By William Branigin
Washington Post Staff Writer
Friday, November 11, 2005; 4:05 PM
President Bush lashed out today at critics of his Iraq war policy, strongly denying any manipulation of prewar intelligence and accusing his detractors of sending "the wrong signal" to U.S. troops and America's enemies.
In a speech marking Veterans Day at the Tobyhanna Army Depot in Pennsylvania, Bush pointed to bipartisan support for an October 2002 congressional resolution authorizing the use of force against Iraq and suggested that critics now were hypocritically refusing to "stand behind" U.S. troops fighting there.
Bush's speech, delivered against the backdrop of soldiers in uniform, immediately drew sharp criticism from Democrats.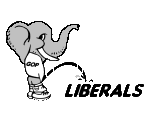 Sen. Edward M. Kennedy (D-Mass.) accused Bush of exploiting Veterans Day in "a campaign-like attempt to rebuild his own credibility by tearing down those who seek the truth about the clear manipulation of intelligence in the run-up to the Iraq war."
In a statement, Kennedy added, "Instead of providing open and honest answers about how we will achieve success in Iraq and allow our troops to begin to come home, the president reverted to the same manipulation of facts to justify a war we never should have fought."
Kennedy charged that Bush's speech "only further tarnished this White House and further damaged his presidency."
Wild Thing………Well Kennedy, do you think just one day of the freakin year you could bug off and find some pool to drown in? President Bush makes a speech on one of the day's a President SHOULD make a speech to our Veterans, to our Troops and to America and you have to turn it into more lies, more slant, more BS from the left.
And look who joins in with me……….heh heh sock it to em' Scott! White House Press Secretary, Scott McClellan, responded to the fat Drunk from Massachusetts with this statement:
"It is regrettable that Senator Kennedy has chosen Veteran's Day to continue leveling baseless and false attacks that send the wrong signal to our troops and our enemy during a time of war. It is also regrettable that Senator Kennedy has found more time to say negative things about President Bush then he ever did about Saddam Hussein. If America were to follow Senator Kennedy's foreign policy, Saddam Hussein would not only still be in power, he would be oppressing and occupying Kuwait."

OOHRAH! from Wild Thing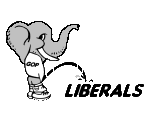 In a statement, Kerry retorted: "I wish President Bush knew better than to dishonor America's veterans by playing the politics of fear and smear on Veterans Day. Instead of trying to salvage his slumping political fortunes, the commander in chief should honor our men and women in uniform with a clear strategy for success in Iraq."
Kerry charged, "This administration misled a nation into war by cherry-picking intelligence and stretching the truth beyond recognition. . . . Today, they continue the same games hoping Americans forget the mess they made in Iraq that's cost over 2,000 Americans their lives and their failure to find Osama bin Laden."
Wild Thing………..Kiss my Ass Hanoi Kerry and the ole money bags you rode in on. You Kerry are a traitor to this country, and if I was in charge you would be punished for treason for what you did knowing there were POW's getting your words making matters even worse for them in Nam. But you did not give a rats behind. "Mislead a Nation into war", hey listen up Kerry, you wanted to go into Iraq too, now which flip freakin flop was that .???? Number 1,000,023,400 ????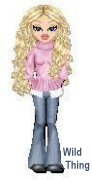 Just a few last thoughts from Wild Thing.......left is extremely gullible. They think Nixon started the Vietnam war, and the Clinton impeachment was about sex. I don't think their brains will ever catch up with the rest of the world. They just dust them off every now and then, and it keeps them alive.
Liberals are so stupid, they see a sign that says "Wet floor", and they do!!!
Bush's remarks came amid steadily falling job-approval ratings and growing public doubts about the president's honesty, according to recent polls. In an AP-Ipsos poll released today, only 37 percent of respondents approved of Bush's handling of his job as president, and the same percentage approved of his handling of Iraq. A minority of those polled described him as "honest" and "ethical," 42 percent and 47 percent, respectively, and 82 percent described him as "stubborn."
Much of Bush's address today was essentially the same speech he gave three times in October on the war on terrorism. But he departed from his previous remarks when he launched into a pointed rebuttal of recent criticism from Democratic leaders who charge that his administration twisted prewar intelligence to justify invading Iraq in March 2003.
"When I made the decision to remove Saddam Hussein from power, Congress approved it with strong bipartisan support," Bush said. He said critics who "didn't support the liberation of Iraq" have the right to express their views.
"While it's perfectly legitimate to criticize my decisions or the conduct of the war, it is deeply irresponsible to rewrite the history of how that war began," Bush added. "Some Democrats and antiwar critics are now claiming we manipulated the intelligence and misled the American people about why we went to war." He said a Senate investigation "found no evidence of political pressure" on U.S. intelligence assessments of Iraqi weapons programs.
In addition, Bush said, "intelligence agencies from around the world agreed with our assessment" of Iraqi president Saddam Hussein, and the United Nations "passed more than a dozen resolutions citing his development and possession of weapons of mass destruction."
Bush said many of his critics supported his opponent in the 2004 election, Sen. John F. Kerry (D-Mass.), whom he did not mention by name in today's speech. He cited Kerry's statement in support of the October 2002 resolution, noting that the senator said he considered Iraqi weapons of mass destruction a "grave threat" to U.S. security.
"That's why more than a hundred Democrats in the House and the Senate, who had access to the same intelligence, voted to support removing Saddam Hussein from power," Bush said. "The stakes in the global war on terror are too high, and the national interest is too important, for politicians to throw out false charges. These baseless attacks send the wrong signal to our troops and to an enemy that is questioning America's will.

"As our troops fight a ruthless enemy determined to destroy our way of life, they deserve to know that their elected leaders who voted to send to them to war continue to stand behind them," Bush said to cheers from the assembled soldiers. "Our troops deserve to know that this support will remain firm when the going gets tough. And our troops deserve to know that . . . whatever our differences in Washington, our will is strong, our nation is united and we will settle for nothing less then victory."
The 2002 congressional resolution cited by Bush referred to the Sept. 11, 2001, terrorist attacks and said Iraq threatened U.S. and international security because it continued "to possess and develop a significant chemical and biological weapons capability," was "actively seeking a nuclear weapons capability," and was "supporting and harboring terrorist organizations."

Subsequent investigations have shown that Iraq had nothing to do with the Sept. 11 attacks, had no stockpiles of chemical or biological weapons and did not have an active nuclear weapons program.

The resolution did not mention Saddam Hussein or express a goal of removing him from power. Nor did it specifically refer to an invasion or occupation of Iraq. Instead, it authorized the president to use the U.S. military to "defend the national security of the United States against the continuing threat posed by Iraq" and to "enforce all relevant United Nations Security Council Resolutions regarding Iraq."

In today's speech, Bush also sharpened his criticism of Iraq's neighbor to the west, Syria. After repeating past descriptions of Iran and Syria as "allies of convenience" of radical Islamic terrorists, Bush singled out Syria for taking "two disturbing steps" this week.
"First, it arrested Dr. Kamal Labwani for serving as an advocate for democratic reform," Bush said. "Then President [Bashar] Assad delivered a strident speech that attacked both the Lebanese government" and a U.N. investigation into the February assassination of Lebanon's former prime minister, Rafiq Hariri. That investigation implicated top Syrian officials in the killing.
Bush called on Syria to "cooperate fully" with the U.N. investigation and to "stop trying to intimidate and destabilize the Lebanese government."
He added, "The government of Syria must stop exporting violence and start importing democracy."
Posted by Wild Thing at 11:48 PM
November 06, 2005
VRWC Membership Card

I just got my VRWC Card, so not I am an official card carrying member. Tah dah!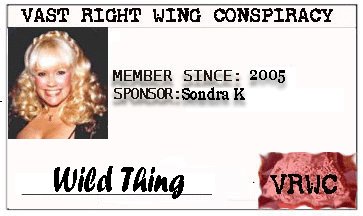 Thank you SondraK and Steve so much!

See if you know anyone else that is there too. Right HERE

To be added to the list, send an email along with your card (and link if applicable) to vrwc-at-ravnwood-dot-com.
Posted by Wild Thing at 05:37 PM
November 04, 2005
Theodore's World Has A Special Thank You......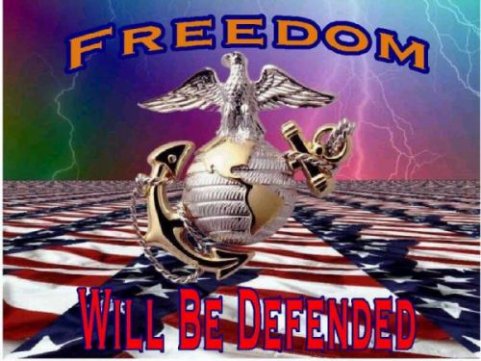 .
I want to thank Big Dog for the awesome poem he wrote to Cao and I. WoW!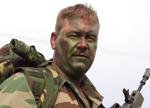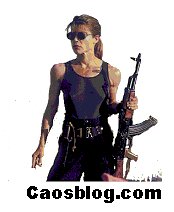 And I would also like to thank Cao for her kindness to me and all the hard work she has done, I mean to tell you she is doing tremendous work on keeping the facts all together about Jack Idema. And a big ole thank you to Jack Idema too and like Big Dog all the other Marines! OOHRAH! Thank you Marines!
This is the Poem that Big Dog wrote.......
Don't Go Off Half Cocked

Guns don't kill, people do what is all the strife?
If they took away all the guns out there, there'd still be loss of life
Criminals don't obey the law, that's how they got that name
As long as we let them on the streets, the outcome will be the same
Will a million laws against a thing make criminals refrain?
With all the laws against it, they still use cocaine
Twenty-thousand, that's the number, of gun laws on the books
To let honest people have the guns and to keep them from the crooks
But now they'll take guns from everyone, they say it keeps law and order
That's like throwing out the baby, along with its bath water
No matter what happens we'll always have our precious Second Amendment
And as long as liberals have their way, we'll need to stand up and defend it
A man's home is his castle, but it's getting out of reach
Because of all the social problems, he's always under seige
So let's thank God our founding fathers, had the common sense
To allow the average citizen, a means of self defense
It might not be the answer, but it's a start that will not fail
At least until all the criminals, are tucked away in jail
- author Big Dog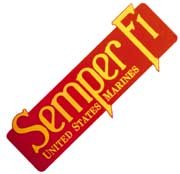 "Some people live an entire lifetime wondering if they've made a difference in the world, Marines don't have that problem." ~ President Ronald Regan
Do not attack the First Marine Division. Leave the yellowlegs alone. Strike the American Army" ~ Orders given to Communist troops in the Korean War; shortly afterward, the Marines were ordered to not wear their khaki leggings to keep the enemy from immediately fleeing.
"Marines are about the most peculiar breed of human beings I have ever witnessed. They treat their service as if it was some kind of cult, plastering their emblem on almost everything they own, making themselves up to look like insane fanatics with haircuts to ungentlemanly lengths, worshipping their Commandant almost as if he was a god, and making weird animal noises like a band of savages. They'll fight like rabid dogs at the drop of a hat just for the sake of a little action, and are the cockiest SOB's I have ever known. Most have the foulest mouths and drink well beyond man's normal limits, but their high spirits and sense of brotherhood set them apart and , generally speaking, of the United States Marines I've come in contact with, are the most professional soldiers and the finest men I have had the pleasure to meet."
~ An Anonymous Canadian Citizen
"The man who will go where his colors will go, without asking, who will fight a phantom foe in a jungle and mountain range, without counting, and who will suffer and die in the midst of incredible hardship, without complaint, is still what he has always been, from Imperial Rome to sceptered Britain to Democratic America. He is the stuff of which legions are made. His pride is his colors and his regiment, his training hard and thorough and coldly realistic, to fit him for what he must face, and his obedience is to his orders. As a legionary, he held the gates of civilization for the classical world...he has been called United States Marine." ~ Lieutenant Colonel T.R. Fehrenbach, US Army in "This Kind of War"
"Retreat, hell we just got here!" ~ Captain Lloyd Williams, USMC at the Battle of Belleau Wood WWI

"Marines I see as two breeds, Rottweilers or Dobermans, because Marines come in two varieties, big and mean, or skinny and mean. They're aggressive on the attack and tenacious on the defense. They've got really short hair and they always go for the throat." ~ RAdm. "Jay' R. Stark, U.S. Navy
"We're surrounded? Good, now we can kill the bastards in any direction."
~ Colonel Lewis B. "Chesty" Puller; Korean War
Don't you forget that you're First Marines! Not all the communists in H*ll can overrun you!
- Col. Lewis B. "Chesty" Puller, USMC rallying his First
Marine Regiment near Chosin Reservoir, Korea, December 1950
We're not retreating, Hell! We're just attacking in a different direction! -(GEN. OLIVER SMITH, USMC)
I can't say enough about the two Marine divisions. If I use words like brilliant, it would really be an under-description of the absolutely superb job they did in breaching the so-called impenetrable barrier. . .Absolutely superb operation, a textbook, and I think it'll be studied for many, many years to come as the way to do it. -(General H. Norman Schwarzkopf, USA, Riyadh, Saudi Arabia, 27 February 1991.)
I think the discipline I got in the Marine Corps made me discipline myself when I was training for fights. A lot of guys want to do things, but they don't want to pay the price for it. I was able to, and the Marine Corps had a lot to do with it. -(Carmen Basiho, former World Welterweight and Middleweight boxing champion.)
The deadliest weapon in the world is a MARINE and his rifle! -(GEN. PERSHING, US.ARMY)
I liked being in the Marines. They gave me discipline I could live with. By the time I got out, I was able to cope with things on a more realistic level. -(Steve McQueen, Hollywood movie star.)
I was a model Marine.. My rifle was always clean, uniform always starched, and the shoes always shined. I guess that's how I became so neat-sort of the Felix Unger of baseball roomates. Blame it on the Marines. -(Jay Johnstone, author, broadcaster and former major league outfielder.)
I've always been proud of being a Marine. I won't hesitate to defend the Corps. -(Jonathan Winters, Comic Television star.)
It's TIME to show our true character as a nation.One nation...under God...fighting for the "right stuff". And it is our military who are going to pay the bill. Hey all you warriors "over there" ...KILL ONE FOR THIS OLD JARHEAD!
Semper fi,
Major Bill Donahue USMC Ret

ATTENTION ON DECK!
NOW HEAR THIS! NOW HEAR THIS!
The count is in. Those Marines responding to the American
Courage Newsletter who are in favor of kicking the a** of
"So-d*mn" (credit to Wayne "Road" Halstead), Al-Qaeda, Bin-Laden,
France, etc, etc.: One Billion, Seven Hundred and Ninety Five
Million, Four Hundred and Ten Thousand, Six Hundred and Ninety
Five. Those opposed: Eight. Troops it is time to lock and
load! You eight who don't have the heart for it thank you
for your input. Now step to the rear of the formation and
report for Mess Duty. The Gunny has some items he wants to
discuss with you. I am too old to go and if I had to go I'd
be just as excited, apprehensive, keyed up, quiet, talkative
and sad as I was when I went to Viet Nam. But I'd go at the
drop of a hat. I'm not trying to cause someone else's loved
one go into harm's way. However, the time for talk is recorded
as having been ten years. The time is up. This time we have
a leader who is serious. Those who don't think he is are in
serious hurt. The threat is real. My fear for my family,
friends, countrymen and Nation is real and growing. It is
time to eliminate this threat to our National existence. I'm
requesting transfer to Major Bill Donahue's unit. I read his
comments in Newsletter #36 and I am with him! Major you tell
me the rally point and I'll be standing tall with you. I'm
not as lean but I am still as mean and that will count for
something. Semper-Fi. God Bless all of our troops and
Heaven have mercy on our enemies. The Marines won't.
Mike Koontz, USMC, 1963 - 1967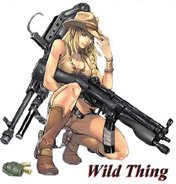 Lined at:
Big Dog's Blog
Cao's Blog
Something....and Half of Something
Mudville Gazette
Posted by Wild Thing at 06:18 PM | Comments (4)
October 29, 2005
Theodore's World A Little of This and a Little of That
Here at Theodore's World aka PC Free Zone Gazette. There are sometimes things that a photo speaks for itself, or there may be something that is not important enough to do an entire post about. Like spending more then a few words on the likes of breeder Sheehan and her vileness. And then of course I love posting photos of our awesome troops.( big smile of pride on my face) I am so very proud of them.
U.S.Navy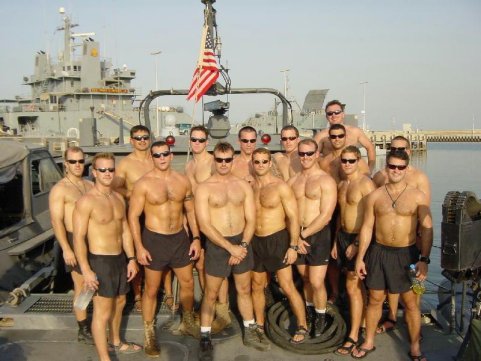 Iraqi and Afghanistan Navy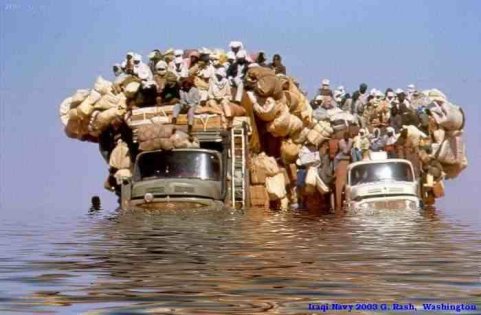 Breeder (no Mother as far as I am concerned)Cindy Sheehan
The face of the Democratic anti-war movement. She was the face of the Democratic base. At the National Press Club. She spoke to a nearly empty room. There were only a couple of foreign journalists there. Zilch attendance. Nobody cared that Cindy Sheehan was speaking. ha ha ho ho heh heh......Your 15 minutes of fame are up Cindy!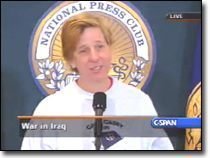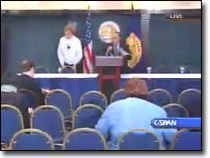 They hate America and Israel
They want us dead, but not right now they are busy praying......
A few years ago I got this from my friend Linda at Something....And Half of Something and I saved it. heh heh



Our Troops are the best!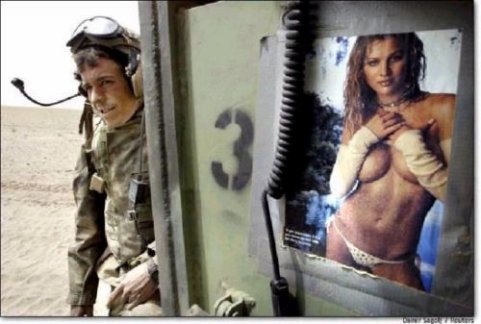 Something special for Looters



I've joined The Weekend Trackback Party at Stop the ACLU and Beth's Weekend Link Whorage Open Trackback Post Covered Fest Carnival Dish Also at the Mudville Gazette where he reminds us it is Lady Liberty's Birthday! Tah dah! I am so glad we have Lady Liberty. Also at Wizbang's Carnival of the Trackbacks XXXV This is my very first time to be a part of a Trackback Party so I am very excited about this.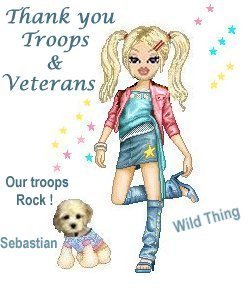 Posted by Wild Thing at 02:24 PM | Comments (2)
October 26, 2005
A Thank You to My Blog Mom

Hot off the Press at PC Free Zone Gazette at Theodore's World....Yep right here at my little Blog

Something I would like to share.
My Blog began Sept.of this year.
I want to thank my Blog Mom.

This is a picture of Linda....my Blog Mom

A year ago I got up my nerve to have a web site. My Blog Mom helped me step by step how to do a web site. She is an excellent teacher. Many times she would say do you understand and I would say a yes but my voice said I think so, hmmmm not completely. haha She knew by my voice on the phone I didn't 'get it' completely. Her patience was amazing and I finally did catch on and just as she said it would be second nature to me once I understood what to do. As I was doing the my web site she said to me that one day I would want to have a Blog. I said on noooo way. haha But once again she was right and a year to the day almost I said " OK I want to have a Blog."
I want to make this post as a tribute to her. Her name is Linda and she has the Blog " Something...and Half of Something"
Linda is one of my Heroes for many reasons. She is true to herself, she is real and her word means something. I am honored to call her my friend and we have become sort of adopted sisters over the years.
A person can count themselves rich beyond belief to know and have for a friend like Linda.

Thank you Blog Mom for being my inspiration and friend.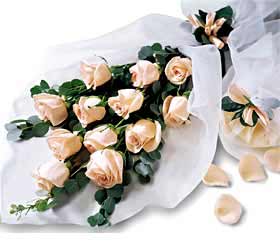 Posted by Wild Thing at 10:58 PM | Comments (3)