« Obama's Twisted ACORN Roots | Main | Obama LIES in Health Care Speech Story About Delayed Treatment »
September 19, 2009
What Did She Say?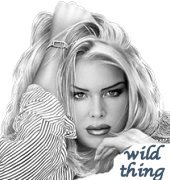 I want to share something with all of you in case anyone might be interested. I sent out a few emails about it yesterday. There are some other things I do along with having Theodore's World blog. One of them is what I want to share with you about today. I have not done this before at my blog because I like to keep TW about our troops, our Veterans and politics and all of you sharing your awesome input as Team Theodore. But this is too neat not to share about and it is time sensitive making it important to tell as many as I can quickly.
I am an independent associate with the largest provider in North America of legal service plans.
And I want to share with you about the company but also about Blastoff.
The relationship between Blastoff and the company I am with started just shy of a year ago when the CEO of Blastoff was on a Capital Campaign looking for funding for his multi-million dollar platform you see, when he met the CEO of our legal services company. He did not need to look further for funding.
The name of the company is Pre-Paid Legal Services, Inc. ( or PPL). Our company has a very simple mission. That very American citizen will have affordable access to the Legal and Justice system. It has been in business since 1972. Forbes Magazine said it is one of the best small companies in North America. Fortune Magazine said Pre-Paid Legal is one of the 100 fastest growing companies. Money Magazine said Pre-Paid Legal
was one of the top 50 stock picks of the last decade.
The company provides legal services, unlimited attorney consultation, letter writing, document preparation, traffic violation defense, auto related criminal charges defense, Wills, credit card charges disputes, challenges like foreclosures, wrongful termination on the job, or simple contract review when buying a car or a home etc. Also there is an Identity theft protection plan that covers a broader scope than most you see advertised on TV.
Our country is hurting. Frivolous lawsuits are increasing year after year and Americans do not have Equal opportunities to affordable legal advice and service without our product.
We've also added on our Identity Theft Shield because we know it's the fastest growing crime in America.
I have been with them for awhile now and love it. Bringing to people something that only large business owners can afford, your own law firm and an excellent way to also protect your identity. They have single plans and family plans. There is just Nicholas and myself and even so we have the family plan for the two of us.
Those are our two services. And now we are going to have the world seeing our services – through the Blastoff Network.
OK now about Blastoff!!
1. The Pre-Launch of Blastoff is on Sept 27th available to ALL Pre-Paid Legal Associates for FREE.
2.In order to participate in the Pre-Launch a person must be an associate with Pre-Paid Legal per the agreement our CEO made when investing his money in Blastoff Network.
3. Pre-Paid Legal has always charged a Fee to new associates for coming on board to market this amazing plan to hardworking under served American families. The normal Association Fee to get started with our company is $249. For a limited period, our company dropped that New Associate Fee from $ 249.00 to $72 to provide opportunity to people they reduced the cost to become an independent associate ending October 1st and then you can no longer take advantage of this opportunity.
On October 1, the cost to become an Associate with Pre-Paid Legal (PPL) will return to it's normal cost of $249 + membership as it has always been.
PPL is not in the business of online shopping malls or marketing online shopping malls. We are in the business of helping American Families solve their legal issues with an affordable monthly plan. We provide every American the opportunity to work with Million Dollar law firms.
Our agreement with BlastOff has a timetable and is not a permanent thing. It is temporary. Since we helped them build it, they are helping us build our company even bigger. It is an equal opportunity partnership designed and put together by 4 former State Attorney Generals and the Lead Council of one of the largest corporations in America.
The US Bar Association, National Chamber of Commerce and nearly every US State Attorney General supports and endorses our service and the integrity of Pre-Paid Legal Services, Inc. If we were doing something illegal, we will be shut down in 24 hours. Our mission is way too important for that.
God Bless America and the Free Capital Markets where we can provide a service that is truly beneficial for all the are interested and take action on this.
Bottom line.....
Who couldn't use an extra income. Imagine if your workplace is a school you can share about this with the other teachers and parents. Or a Doctor or Nurse could have an outreach that is huge with other doctors and nurses. Veterans groups that we all know could use the less expensive cost of having their own law firm for so many things and protection along with that with the Identity Shield. Are you a parent, you could approach other parents. Each person you sign up is income for you and each person they sign up adds to yours as well. It just keeps growing and with a secure company. Pre-Paid Legal pays you with a direct deposit right into your bank account after you sign someone up.
Making added money with Blastoff:
Now about this new thing Blastoff is would be your launch pad to the internet which can be customized with your favorite news, music, videos, blogs, social networks and shopping, all in one place!
Added income besides what you would get with PPL. Blastoff also pays you when you shop online - we're not kidding! Shop from over 300 retailers like Target, Macy's, Best Buy,I-Tunes, Dell, Wal-Mart, Gap and Travelocity, Home Depot, or Starbucks.com like you normally would, and get paid cash back just for being a Blastoff Member. And when you launch your Network by inviting your friends, if they sign on with PPL and Blastoff again you will be paid for that as well.
When you link to these websites and make purchases, you receive anywhere from 1%-10% cash back in your Blastoff Account. They will send a check at the end of the month.
When you invite your friends to join Blastoff, you will get paid every time they make a purchase within the Blastoff Network. Just think about getting paid every time your friends buy a song on I-Tunes, books at Barnes and Noble or a new TV at Target. And as your friends begin to invite their friends, you will see you network and your income begin to virally grow. So spread the word and get ready to Blastoff!

You can watch the video at the link below.
When you go to the site ... yes there are 2 videos ... the first one is about 4 minutes long... then you fill out a small capture page to watch the 13 min, full explanation .
http://www.greatcareerplan.com/profile/chrissiesig

Just remember that only Pre-Paid Legal Associates can join Blastoff PRE-launch.
I am simply offering this to you all. Please know if you don't want to do this I understand and I love you all so much either way! It is just that it is too good for me not to at least give you the opportunity in case you would like something like this, your own law firm and protection plus of course the added thing of BlastOff.
Thank you so much

Posted by Wild Thing at September 19, 2009 08:45 AM
---