« Obama Voters Don't Care That THESE People Endorse Obama | Main | Obama's Friend, Terrorist Bill Ayers Also A Total Coward As A Man Calls the Police on FOX Reporter »
October 26, 2008
PT Boat 658 It Took 12 Years To Restore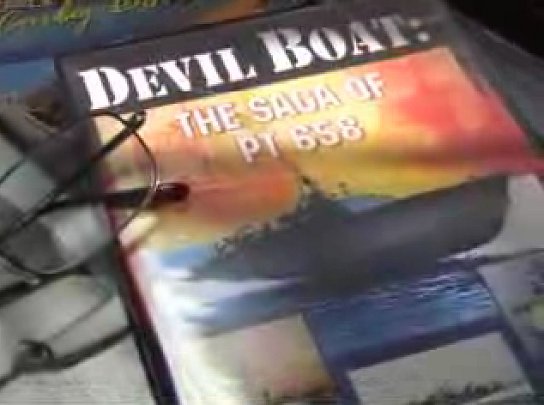 Based in Portland, Oregon, this is the ONLY boat left still in it's military configuration! The rest that did survive post-war burn piles, since they are made of wood, not steel, were turned into civilian yachts.
PT 658' took 12 years to restore (1992-'04)

During World War II PT Boats, wooden craft armed to the teeth, fought in all avenues of the war. Years passed and they were slowly replaced or turned into motor yachts for civilians. Now none exist in their wartime glory, save one. The journey from sunken and sullied PT grave to restored and refurbished military splendor is one of dedication, donation, and determination. Only the Greatest Generation could have pulled it off. Their goal was simple, their path was not. This is their story. The clip to the right is an EXTENDED version of the story seen on At Your Leisure this week. It has over a quarter more content than the original with more information and emotion from the men who lived through the war in part because of their PT.

PLEASE CLICK HERE TO SEE THE AMAZING VIDEO OF PT Boat 658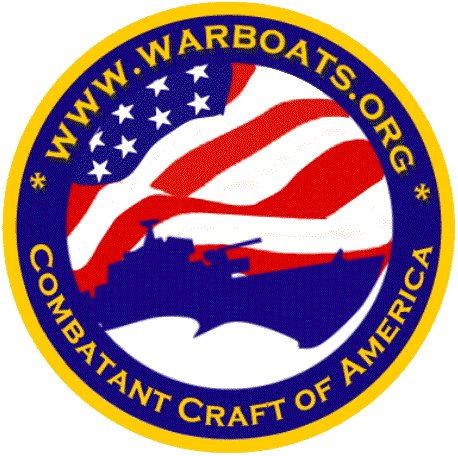 PT-658 River Run
CLICK this website WARBOATS.ORG to see the Higgins PT 658 is shown dockside at its berth at the Navy and Marine Reserve Center in Portland, Oregon and then underway on the Willamette River. The historic boat reached more than 23 knots while underway.
It was restored to operating condition during a 12 year period by Save the PT Boat, Inc, a nonprofit organization of Navy World War II PT boat crew veterans and other volunteers. This demonstration run was one of two staged for veterans and others, including CCoA members Dan Withers and Chuck Fowler, following the 42nd annual PT Boaters National Reunion in Spokane, Washington, July 20 - 24, 2006.

At the website Warboats.org. there are photos and videos as well.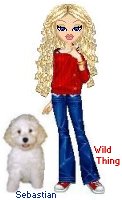 Wild Thing's comment......

This was wonderful to see and the video above and the Warboats website is really well done too. I loved that they had so many photos of it being restored. God bless our military and our Veterans.

....Thank you Tom for sending this to me.
Posted by Wild Thing at October 26, 2008 04:47 AM
---
Comments
It is great that these old WWII PT boat vets were able to completely rebuild that boat. It is a shame that so many of them passed away before the project was finished. That is a beautiful restoration.
Posted by: TomR at October 26, 2008 01:06 PM
---
Awesome Chrissie, thanks Tom. Too many artifacts meet the scrap heap, gone forever. I live very close to one area that was used to dispose of WWI ships, today that area is off limits to boating, I've been along the edge of this watery graveyard in my riverboat and it really is a navigation hazard, I don't run in there at high tide and at low tide you can see the hulks from offshore, they are used now as an oyster sanctuary. I had the pleasure of running one of those old Packard engines driving a high rate water pump for irrigation as the Columbia Basin irrigation project was extended in the early '60's along Washington's Crab Creek, putting sagebrush land into cultivation. The PT 658 is truly a legacy from the greatest generation.
Posted by: Jack at October 26, 2008 02:47 PM
---
Tom & Jack-Well said Shipmates!
(was involved in the restoration of
Coast Guard motorlifeboat 36498 at port orford Or.)so know what these fine sailors contributed
to our history,beside there Service to this Nation-
side note-look real close at the clip-MLB 44 now obsolite sits at tha dock.
Posted by: Chief at October 26, 2008 04:03 PM
---
Now that is a restoration project. 12 years wow, that is some dedication. From those old salts.
Too bad there is no Amphibious Force Museum on the east coast. Especially near Little Creek Virginia. The Home of the 'Gator Navy'.
Posted by: Mark at October 26, 2008 04:35 PM
---
Tom, thanks again for sending this. It is always sad to me when I read the ones that don't get restored like the planes too. I know that is how it is but it is still sad to me. The stories that these could tell would be amazing.
Posted by: Wild Thing at October 26, 2008 11:47 PM
---
Jack, thank you for sharing about what you did with your riverboat. Thanks for the link too.
Posted by: Wild Thing at October 26, 2008 11:50 PM
---
Chief,that is so neat, thank you for sharing about that. It would have been wonderful if someone could have taken a journal from all these and interviews from those that served on them for several books.
Posted by: Wild Thing at October 26, 2008 11:53 PM
---
Mark, yes a lot of dedication to work on this for 12 years. Well worth it too, amazing.
Posted by: Wild Thing at October 26, 2008 11:55 PM
---