« November 2006 | Main | January 2007 »
December 31, 2006
Theodore's World Wishes All Of You A Happy New Year!
2007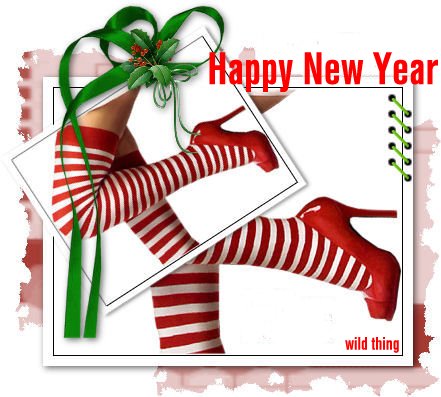 A huge thank you and a Happy New Year to our Military!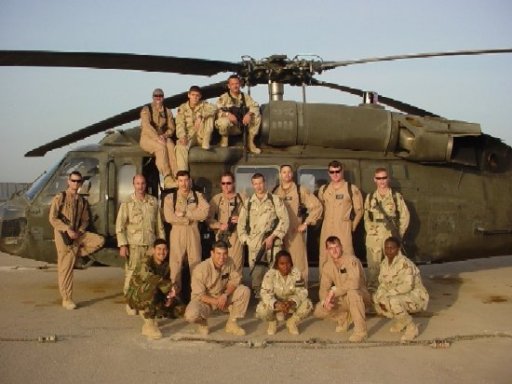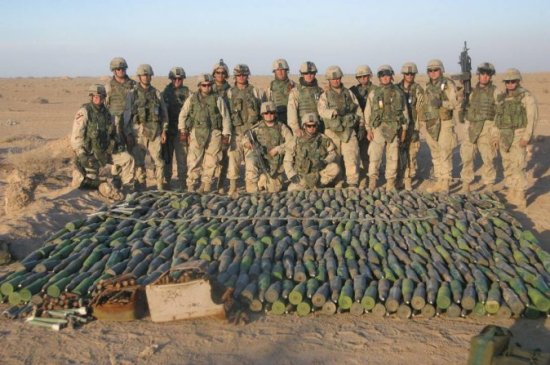 I want to say a special Happy New Year to my Blog Mom....... LindaSOG
And also a very special thank you

to each one of you that are a big part of this blog,

with your comments and input.



I love you all so muchYY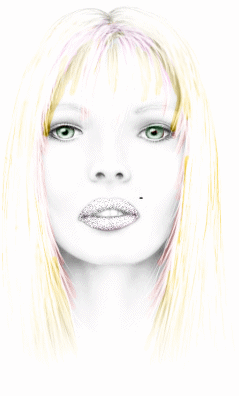 Posted by Wild Thing at 02:47 AM | Comments (9)
---
Congressmen want Kerry's Decision Will He or Won't He Run

Congressmen want Kerry's 2008 decision soon
Southcoast Today
WASHINGTON — Sen. Edward Kennedy isn't the only Massachusetts Democrat pressing Sen. John Kerry for a decision soon on whether he will seek the presidency again.
Two leading members of the state's congressional delegation said they're also anxious for Kerry to make up his mind, so they can support someone else if he decides not to run.
"My only advice to him right now is hurry up," said Rep. James McGovern, D-Mass., who will be a prominent player in the new Congress as the second-ranking Democrat on the powerful House Rules Committee. "Give us some direction so we can figure out what we need to do. If he's not going to do it, then we can start dealing with some of these other candidates."
McGovern noted how the Democratic field has grown in recent weeks.
Rep. Michael Capuano, D-Mass., who is leading the day-to-day transition effort for incoming House Speaker Nancy Pelosi, said Kerry needs to clarify his plans soon.
"I want to hear it from him, whatever it is," said Capuano, who hopes to meet with Kerry next week. "I want him to look me in the eye ... I'm tired of listening to rumors, if you want the truth ... I just think if he wants to run, he's gotta do it reasonably soon."
"Senator Kerry has said he'll make his decision about a presidential campaign shortly after the new year after consulting with Sen. Kennedy and the congressional delegation," Kerry spokesman David Wade said in an e-mailed statement. "We're well over a year away before the first ballots are cast in the 2008 nominating process, but Sen. Kerry has no intention of waiting too long on his decision."
Delegation members are eager for Kerry's decision so they can line up behind someone else if he declines to run, McGovern said. Some have already been asked to back potential Kerry rivals.
"All of us are waiting to find out what our friend is going to decide," McGovern said. "If he's not going to be involved, we want to be able to get our oar in the water (with other candidates) ... In presidential politics, people take sides early. People want permission to leave and go support someone else."
McGovern said he, too, had spoken informally with some potential candidates.
"A lot of people are really intrigued with some of the names that are coming up," said McGovern, citing New York Sen. Hillary Rodham Clinton, Illinois Sen. Barack Obama and Kerry's 2004 running mate, former North Carolina Sen. John Edwards. "We have some great talent that is talking about getting into this race."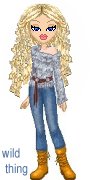 Wild Thing's comment.....
God hlep us and God Help America IF these people Sen. Hillary Rodham Clinton, Sen. Barack Obama, Sen. John Edwards , Biden etc. become President or ANY Democrat. They do NOT respect our military, they do NOT want to keep the citizens of this country safe. And that is just for starters on only a few of the things. They are the enemy within.
We have enough trouble getting our leaders now to realize open borders are dangerous to say the least. Can you imagine what it would be like if we had a Democrat in the White House again. OMG!

Posted by Wild Thing at 01:47 AM | Comments (16)
---
How Republican Are You?
You Are 92% Republican


You are a card carrying Republican, and a pretty far right one at that!

There's no chance anyone would ever mistake you for a Democrat.

Posted by Wild Thing at 12:55 AM | Comments (6)
---
SPC J.R. Salzman, 1/34 BCT We Thank you!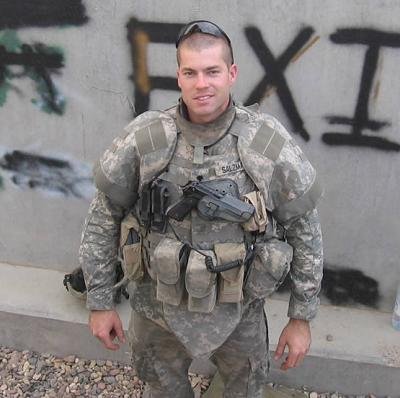 SPC J.R. Salzman, 1/34 BCT has been injured by an IED in Iraq. His right arm has been amputated below the elbow, his left arm and hand are injured. He is at Walter Reed now. Soldiers' Angels are working on getting him a Project Valour-IT laptop and a visit soon.
SPC J.R. Salzman, also posted at LGF with the name "Logboy". He also writes at Lumberjack in a Desert. Please stop by Lumberjack in a Desert and leave a comment for him. He is giving updates when he can with his wife's help. She has been helping him with the typing of his posts.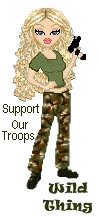 Thank you J.R. and my prayers are with you and your recovery. I am forever grateful for all you have done and for your service to our country.

Posted by Wild Thing at 12:47 AM | Comments (2)
---
Saddam's Execution

Wild Thing's comment........
This is the execution of Saddam has been posted at Google Video. Apparently it was shot with a cell phone.
I am sick of the idiots that have their conspiracy about 9-11. And I am glad there is video on Saddam's execution to shut up the conspiracy people. Instead of their lies ( the conspiracy jerks) they should be thanking God for our military's hard work and sacrifices they make every day for us and in this war against Islam.

Posted by Wild Thing at 12:44 AM | Comments (5)
---
December 30, 2006
Muslim Man's Remote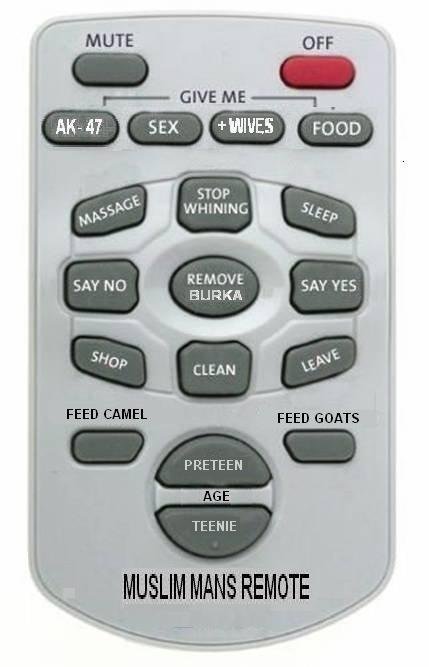 There must be another one available for the terrorists. You know like a button for destroy Israel, blow yourself up, whine to CAIR.....things like that.
Posted by Wild Thing at 11:12 AM | Comments (11)
---
The Butcher of Baghdad is DEAD!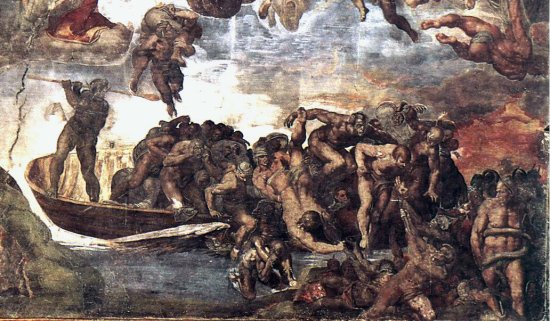 Former Iraqi President Saddam Hussein has been executed by hanging at an unspecified location in Baghdad, for crimes against humanity.

Iraqi TV said the execution took place just before 0600 local time (0300GMT).

The news was confirmed to the BBC by the Iraqi Deputy Foreign Minister, Labeed Abawi.

Two co-defendants, Saddam Hussein's half-brother Barzan al-Tikriti and former Iraqi chief judge Awad Hamed al-Bandar, were also executed.
Sic Semper Tyrannis!
Thank you, American military and our allies. I am especially so very proud of our troops.God bless them and keep them safe.
If Nancy Pelosi, Ted Kennedy, John Kerry, Harry Reid, Barack Obama, and the bulk of the Democrat party had their way, Saddam's RAPE ROOMS and HUMAN SHREDDERS would still be operating at full speed!!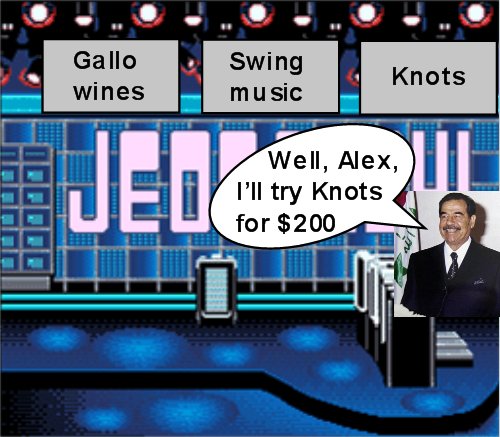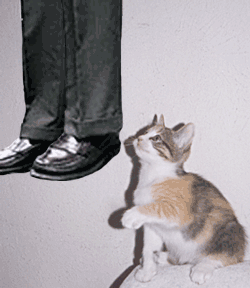 Comments on the death penalty for Saddam:
"Our respect for human rights requires us to execute him, and there will be no review or delay in carrying out the sentence." — Iraqi Prime Minister Nouri al-Maliki.
"Today marks an important milestone in the Iraqi people's efforts to replace the rule of a tyrant with the rule of law." — deputy White House press secretary Scott Stanzel, on day appeals court upheld death penalty.
"Saddam is paying the price for murdering tens of thousands of Iraqis. This is an unprecedented feeling of happiness. ... Nothing matches it, no festival or marriage or birth." — Abu Sinan, a resident of Sadr City, Baghdad's impoverished Shiite slum.
"As long as he's alive, there's still some power and people still rise up. Once the execution goes through, I think it will be a relief for a lot of Iraqis." — Sgt. Stuart Fowler, Company A, 5th Battalion, 20th Infantry Regiment.
Want to see how sick the Democrats are, of course we know this already but here is more proof for those of you lefties that lurk and sometimes post at this blog. I will only put the link because I am not going to put their crap and that is what it is, on this blog for this post.
Posted by Wild Thing at 12:55 AM | Comments (12)
---
December 29, 2006
U.S. Airport Guards Told To Be "Sensitive" To Hajj Travlers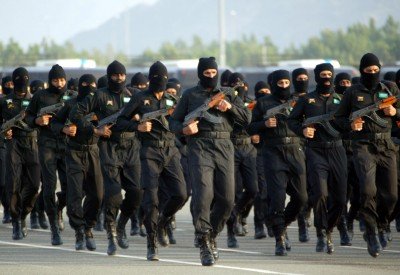 Hajj security outside Islam holy city Mecca in Saudi Arabia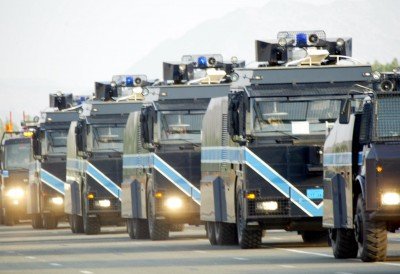 Saudi Arabian riot police drive on during a military parade for Hajj security outside Islamic holy city Mecca in Saudi Arabia
U.S. Airport Guards Told To Be "Sensitive" toward Muslims
The American Transportation Security Administration has instructed airport security guards to be sensitive to more than 15,000 Muslims traveling to Saudi Arabia for the Hajj Muslim holiday.

The hajj, or annual pilgrimage to Mecca in Saudi Arabia, is a religious duty for Muslims. According to Saudi officials, it draws about 2.5 million pilgrims each year. Many Muslims believe that the water from a well in Mecca is divinely blessed and often return with containers of water. Travelers returning from Hajj who wish to bring back water should pack it in their checked baggage if the container is larger than three ounces, pursuant to TSA's 3-1-1 liquids regulations.

Guards have taken a "sensitivity course" which taught them that Muslims believe Jihad, the Arabic term for a holy war, actually is an "internal struggle against sin." The also were taught that when noting suspicious Muslim passengers, they should be "aware that they may also be praying."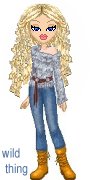 Wild Thing's comment.....
Interesting the extent of security they have at the Hajj.
And so we have another example of being politically correct which is dangerous and destructive as we bow down to a religion that wants to kill us. This is an absolute, unmitigated, stupidity bordering on Homeland Security & TSA sponsored national suicide.
Posted by Wild Thing at 12:55 AM | Comments (16)
---
Muslim World League Wants Lawsuits for Abuse of Islam and the Prophet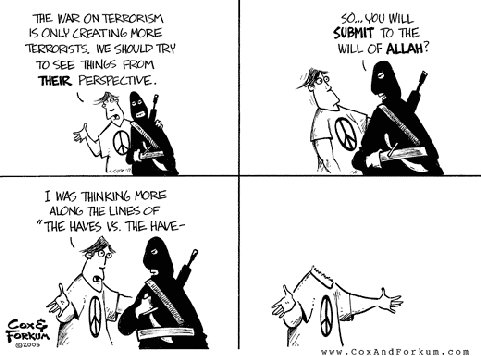 MWL Wants Lawsuits for Abuse of Islam and the Prophet
P.K. Abdul Ghafour, Arab News
JEDDAH, 28 December 2006

A two-day conference organized by the Makkah-based Muslim World League yesterday called for a consultative commission in order to take legal action against those who abuse Islam and its Prophet Muhammad (peace be upon him) and Islamic sanctities, at local and international courts of justice, the Saudi Press Agency said.
The conference titled "In Defense of the Prophet" called upon Islamic countries and governments to stand united to defend the Islamic faith and its Prophet. It denounced the smear campaigns to tarnish the image of the Prophet and urged Muslims to make all-out efforts to project the true picture of Islam and the great divine teachings of the Prophet.
Grand Mufti Sheikh Abdul Aziz Al-Asheikh, who presided over the conference, called upon Muslims to follow the Prophet's teachings.
"Our enemies are exploiting Muslims' weak adherence to the Prophet's Sunnah," said Al-Asheikh. "We should not be ashamed of implementing his Sunnah. On the other hand, all Muslims must observe his teachings in all walks of their life."
MWL Secretary-General Abdullah Al-Turki said the attack on the Prophet was an expression of enmity toward Islam.
"The whole Muslim Ummah, including its leadership, scholars and ordinary people was outraged by such attacks and this again shows the lofty position the Prophet has in their hearts," he said in reference to the Muslim response to cartoons depicting the Prophet.
Al-Turki called upon Western countries to protect human rights of Muslim communities and take action against those who create unnecessary fear about Islam by linking it with terrorism and violence.
"The creation of such fears will lead to violating human rights of Muslims and threats to their freedom and security," he said. "It will also have other long-term negative impacts."
Jamal Badawi, a Canadian-Muslim expert on Islam, spoke about the Prophet's outstanding influence on human history.
"There is no other personality who has made such a positive impact on history," he told the conference.

Wild Thing's comment......
Say what?? Good grief. This is the height of double standards. So they can say and do whatever they want and we have to walk on egg shells. I think not!
A sample of what THEY say...........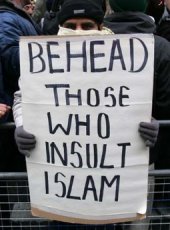 Posted by Wild Thing at 12:47 AM | Comments (6)
---
"Børk! Børk! Børk!" Schools Banning Cupcakes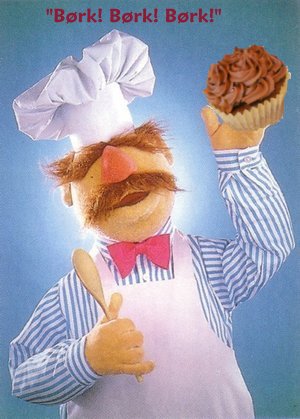 .
The Cupcake Ban
Frontpage
Let me get this straight. According to The Washington Post, schools are now banning cupcakes?

That's right. What of it?

They're just cupcakes – little individual cakes wrapped in paper and coated with icing. What the heck could be wrong with a couple of lousy cupcakes?

It has to do with the Child Nutrition and Reauthorization Act of 2004. Any school that receives funding from the federal lunch program is required to create a wellness policy.

Yes, each school must develop a program to promote good health. Though the government doesn't direct schools on what the programs should include, typical programs are a mix of physical education, a health curriculum, and the elimination of junk food on school grounds.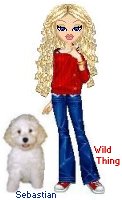 Wild Thing's comment......
When I went to school, I took my lunch. I think it was only when I got to High Scholl that there were lunches provided by the school.
The thing I find interesting about this cupcake thing is that parents were always the ones to teach certain things to their children and now it is the schools that do this. Sex education etc. and it just seems to be taking the communication and parental involvement out of the equation.

Posted by Wild Thing at 12:44 AM | Comments (8)
---
December 28, 2006
Baghdad Ballet, Dance From a Rope, Starring Saddam

He tried to run away and hide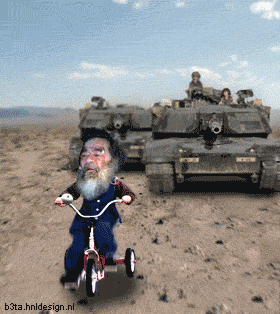 But our awesome troops found him, he didn't have a chance up against the most powerful military in the world.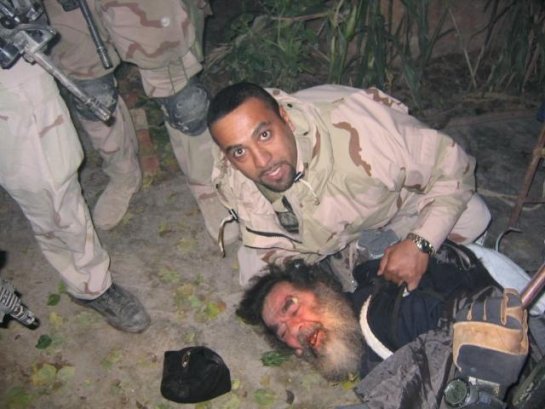 Then he had his trial.....and he did his cowardly waaaa waaaa waaa, but alas for him to no avail, thank God.
The final decision was death by hanging.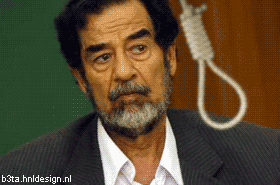 "I sacrifice myself. If God wills it, He will place me among the true men and martyrs," wrote Saddam in the letter, which his lawyer said was penned last month for release if his death sentence was upheld.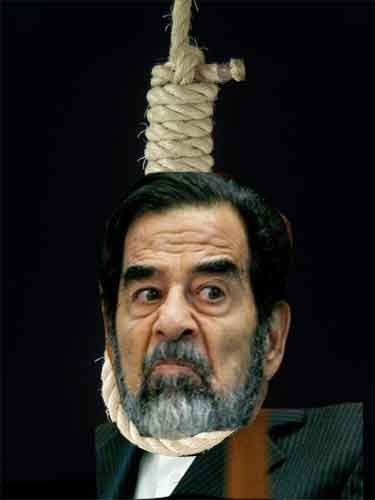 Human Rights" group says Saddam should not hang--not because they oppose the death penalty but because his trial didn't prove he was guilty. Ramsey Clkark will cry, Jimmy Carter will be saddened, Jacques Chirac will faint, Nancy Pelosi's 4 day coronation will turn into a death vigil, CNN will have their heads hung low and speak in wispered tones about his hanging. The ALCU here in America will somehow weasel their opinion against it, CAIR will complain we are picking on a Muslim. And then of course Uday and Qusay are keeping a nice, comfy spot warm for him in Hell. If ever a family deserved to be together, it's this family.

* Jack of Conservative Insurgent, thank you for the animated image of Saddam on the bike.
Posted by Wild Thing at 01:55 AM | Comments (12)
---
John Edwards Campaign Slogan Goes Live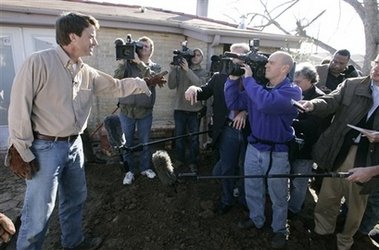 NEW ORLEANS — Former Democratic vice presidential nominee John Edwards jumped into the presidential race Wednesday a day earlier than he had planned, prodded by an Internet glitch to launch a candidacy focused on health care, poverty and other domestic issues.
The North Carolina Democrat's campaign accidentally went live with his election Web site a day before an announcement Thursday that was scheduled to use Hurricane-ravaged New Orleans as a backdrop.
The slip-up gave an unintended double-meaning to his campaign slogan on the John Edwards '08 Web site: "Tomorrow begins today."
Late Wednesday, Edwards announced his intentions to supporters in an e-mail. "I'm running to ask millions of Americans to take responsibility and take action to change our country and ensure America's greatness in the 21st century," he wrote.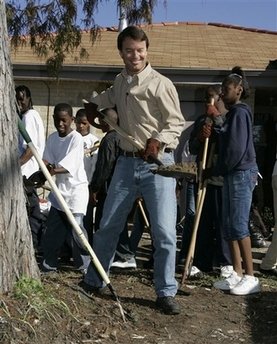 Earlier, Edwards visited the site of his planned announcement for a photo opportunity. He did yard work at the home of Orelia Tyler, 54, whose house was gutted by Hurricane Katrina and is close to being rebuilt.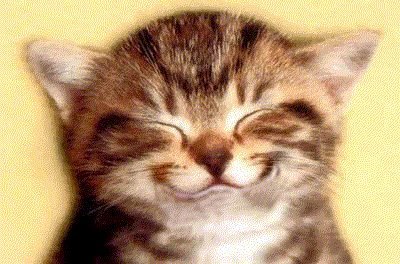 Wild Thing's comment.......
LMAO this is going to be such fun when it comes to the Democrats that are running. Edwards has already started off with a bump in the road in his pre, not so pre announcement. hahaha
Then of course there was this.... After Edwards gave a speech denouncing Wal-Mart to an group opposed to that store, he dispatched one of his volunteer gofers to Wal-Mart to get first dibs on a Playstation 3. Wal-Mart then responded to this request by stating that Edwards would have to wait on line like everybody else. Added to this hypocrisy is that fact that Edwards, while criticising Wal-Mart for its wage levels pays his "volunteer" NOTHING. Yes, here is a multi-millionaire who is too cheap to pay folks who work for him even the bare minimum wage by taking advantage of political wannabees and making them work for the mighty Edwards for nothing.
Posted by Wild Thing at 01:47 AM | Comments (12)
---
Bush Signs Law to Bar Military Funeral Protests

Bush Signs Law to Bar Military Funeral ProtestsBy Nathan Burchfiel
CNSNews.com Staff Writer
December 27, 2006
(CNSNews.com) -
President Bush has signed into a law an amendment to U.S. law protecting military funerals from protests like those staged by a controversial Kansas church that characterizes soldiers' deaths as divine punishment for homosexuality.

The new amendment prohibits protestors from demonstrating within 150 feet of a funeral and within an hour of the memorial service. It provides a year in jail and/or an undetermined fine for violators.

The rule applies to funerals at non-federal cemeteries, joining legislation passed in May 2006 that bans demonstrations at national cemeteries such as Arlington National Cemetery outside Washington, D.C.

Wild Thing's comment........
Posted by Wild Thing at 12:55 AM | Comments (14)
---
McCain Joining Kennedy on Fast Track Amnesty Bill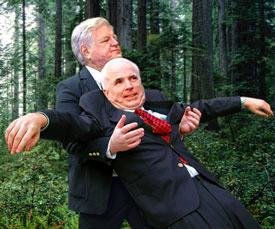 McCain Joins Kennedy to Push New Fast-Track Amnesty Bill
mensnewsdaily
by By Jim Kouri, CPP

The latest scuttlebutt on Capitol Hill is that Senator John McCain (R-AZ) and his friend Senator Edward Kennedy (D-MA) are planning to introduce a new immigration bill that is even more liberal than their past "amnesty" bill. They're calling it a fast-track to citizenship for illegal aliens.
US Border Patrol agents haven't been happy with Senator John McCain (R-AZ) since he voted for the first Amnesty Bill (S. 2611). And they're not being quiet about their collective anger over the senator's actions and remarks.
But, according to members of the agents' union local 2544, Senator McCain has never been a friend to rank-and-file Border Patrol agents. Local 2544 represents US Border Patrol agents in Arizona, McCain's home state.
"He routinely ignores correspondence from Border Patrol agents and often gives the impression that he is just too big and too important to deal with us," they said
.
"He attempts to undermine our mission at every turn and actively supports the criminals who violate our laws. He always trys to downplay the fact that illegal aliens knowingly and willingly violate our laws, and he is a close ally on immigration matters with Senator Ted Kennedy, who we believe is the biggest disgrace of all time in the United States Senate."
These law enforcement agents point to Senator McCain's "imperious attitude" towards rank-and-file Border Patrol agents and his complete disdain for their mission has been evident for many years.
"We will not bother listing his website [for citizens to write to him] because it's obvious he couldn't care less what the average American thinks." McCain is the frontrunner for the 2008 GOP presidential nomination and he's been touring the country trying to convince conservatives that he's one of them.
And these agents aren't just singling out McCain for their ire. Senator Arlen Specter (R-PA), who chairs the Judiciary Committee at least until January, is also in their sights. They point to how Senator Specter, at the last minute, put a clause in the Senate's shameful immigration bill that forces the United States government to "consult" with Mexico prior to planning or building any fences or barriers on our border.
"Not on Mexico's [side of the] border, but yes, on United States soil. We can't wait to see this fencing project after the "consultations" take place. Maybe they can even appoint "Congressman" Raul Grijalva to lead the "consultations" for the United States of America."
The agents said that this is the same Mexican government that sends millions of Mexican citizens here illegally to steal jobs and send billions of dollars back to Mexico. This is the same Mexican government whose soldiers smuggle drugs and shoot at Border Patrol agents. This is the same Mexican government that is corrupt to the core. This is the same Mexican government that uses its consular officers to sue the United States government.
"Great move Specter. Talk about the "FOX" guarding the henhouse."
"This bill cheapens citizenship in this country (again), it throws the rule of law out the window (again), it places unconscionable burdens on DHS (verifying the identity of every illegal alien in this country within 90 days), it repeats, and at a minimum, quadruples the worst immigration mistake in the history of this country.
"it sells out our sovereignty by forcing the American government to "consult with the Mexican government" before planning or building any border fences, it encourages more widespread fraud than this country has ever seen (you'll see what we're talking about if this actually passes the House), and it is completely unenforceable and will overwhelm the system," the agents said in a statement submitted to the US Senate.
"You [McCain, Kennedy, Specter, et al] have succeeded in placing the morale of frontline Border Patrol agents in the toilet just when we thought it couldn't possibly get any worse."
Posted by Wild Thing at 12:47 AM | Comments (13)
---
December 27, 2006
President Gerald Ford - Rest In Peace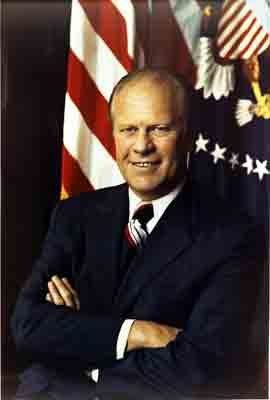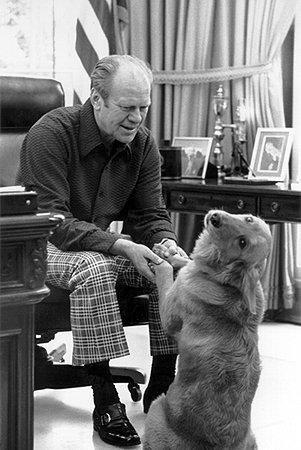 President Ford relaxes with his dog Liberty while working on a Sunday afternoon in the Oval Office. February 2, 1975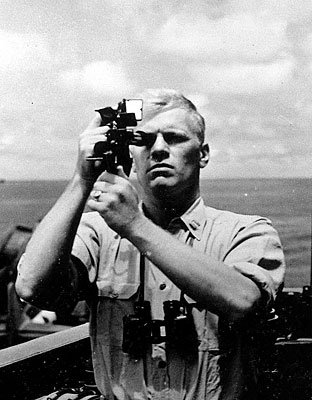 Navigation Officer Gerald R. Ford takes a sextant reading aboard the USS Monterey. 1944


Gerald R. Ford, has died, his wife, Betty, said Tuesday. He was 93.
A statement from Betty Ford said: "My family joins me in sharing the difficult news that Gerald Ford, our beloved husband, father, grandfather and great-grandfather, has passed away at 93 years of age."
Ford had battled pneumonia in January 2006 and underwent two heart treatments, including an angioplasty in August at the Mayo Clinic in Rochester, Minn.
He was the longest living president, followed by Ronald Reagan, who also died at 93. Ford had been living at his desert home in Rancho Mirage, Calif.
President Ford was born in Omaha, Nebraska.
Gerald Ford quote:
"A government big enough to give you everything you want is also a government big enough to take from you everything you have."
A CNN commentator says President Ford will be buried at the Ford library and museum in Grand Rapids, Michigan after funeral/memorial services in California, D.C., and lying in state in the Capitol Rotunda.
STATEMENT BY THE PRESIDENT
Laura and I are greatly saddened by the passing of former President Gerald R. Ford.

President Ford was a great American who gave many years of dedicated service to our country. On August 9, 1974, after a long career in the House of Representatives and service as Vice President, he assumed the Presidency in an hour of national turmoil and division. With his quiet integrity, common sense, and kind instincts, President Ford helped heal our land and restore public confidence in the Presidency.

The American people will always admire Gerald Ford's devotion to duty, his personal character, and the honorable conduct of his administration. We mourn the loss of such a leader, and our 38th President will always have a special place in our Nation's memory. On behalf of all Americans, Laura and I offer our deepest sympathies to Betty Ford and all of President Ford's family. Our thoughts and prayers will be with them in the hours and days ahead.

More at these other Blogs:
* Not Exactly Rocket Science ( CalTechGirl) She has a video of a SNL skit on Mr. Ford.
Posted by Wild Thing at 01:55 AM | Comments (10)
---
9/11 Hero Still Doing His Part In Iraq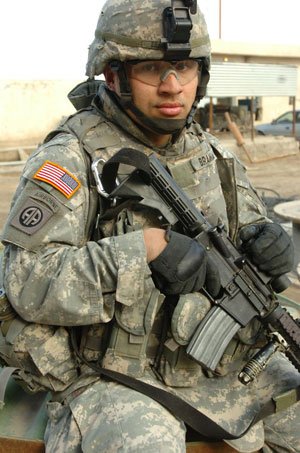 Pfc. Timothy Bramhall, 5-73 Cavalry Regiment, 82nd Airborne Division
Operation Iraqi Freedom Tuesday, 26 December 2006 By Spc. Ryan Stroud 3rd Brigade Combat Team, 1st Cavalry Division Public Affairs
BALAD RUIZ -- On the morning of Sept. 11, 2001, Pfc. Timothy Bramhall made his way to downtown New York City to officially end his military career.
After proudly serving in the Army Reserve, the Bronx native felt he was at a crossroads in life and needed guidance on what to do with his future. Bramhall decided it was time for him to exit the military and start anew.
Little did he know, the guidance on what to do with his life, the guidance he was searching for, was about to hit him like a ton of bricks.
Bramhall stepped off the train at Madison Square Garden station to find the world he knew, the world he grew up in, now searching for his help and his guidance.
On Sept. 11, 2001, a day that will never leave Bramhall's heart, terrorists attacked both towers of the World Trade Center, causing them to fall and end the lives of thousands of innocent people.
"I was getting ready to get out of the Army," said Bramhall. "On 9/11, I went downtown to be out-processed, but found myself at the World Trade Center doing search and rescue."
"I just walked out of the Madison Square Garden Train Station, and these Secret Service agents grabbed me and asked if I would help pull security since I was in uniform," he said. "I didn't think, I just did what I was asked to do."
Bramhall, fighting through the chaos from the citizens of NYC, followed his orders and made his way to the towers to help secure the area. As he was pulling security, Bramhall was asked to help with one of the biggest missions of his life - go into the towers to help people evacuate them before they fell.
"While I was pulling security, I was pulled into a mission to start clearing one of the towers," he said. "Once again, I followed my orders."
Though he admits he was scared of what might happen to him, Bramhall entered the second tower, completely fulfilling one of the U.S. Army's core values: personal courage. Bramhall put the lives of the people stuck in the towers over his own. He was driven and knew he had to help.
"At first I was really scared," Bramhall admitted. "At the time I went into the towers, people were jumping out of them. I saw one person jump and hit a fire fighter and kill him. After that, I wanted to turn and run."
"I thought to myself, 'I'm too young to die,'" he continued. "But then it hit me. These people are scared and what would they think if they saw a guy in uniform run from a situation like this? So I regained my composure and went right back to the mission, not really knowing what would happen next."
Bramhall's fear hit a new level as soon as he heard the alarm signaling the tower was about to fall.
"I was inside the building helping everyway I could when I heard the alarm signaling the Tower was falling," he said. "All I remember after that was running out the building and down this ally. I ducked down and cradled myself to protect myself from falling debris. I felt this huge rushing wind that seemed to pull everything by me."
After the second tower fell, Bramhall linked up with another Soldier and two Marines and went to work searching for people in the wreckage.
"Unfortunately, we mostly were pulling out bodies, but kept up the hope that we would find survivors," said Bramhall.
Seven days later, as Bramhall put it, a miracle happened.
"On day seven of the search and rescue, we found a handicapped person who was not in the Towers, but in a building that was near the Towers that was damaged because of the fall," he said. "It was amazing that she was still alive."
Bramhall and his new "brothers" helped the woman out of the wreckage and to a place where she could receive aid.
"That was a great feeling," he said. "You lose hope after time that anyone will be alive. You want to keep hope, but it slips after seeing the wreckage. So, to find this woman on the seventh day, it was amazing. We felt so good."
The mission was not yet over for Bramhall. He and his fellow servicemen stayed at the wreckage site until January 2002, working 12-hour clean-up shifts and sleeping in a local high school hallway.
"Times were hard out there but we kept reminding ourselves that we were in the military," Bramhall said. "This is what we were meant to do; this is what Soldiers are meant to do - help people in need."
After his service at the World Trade Center site was complete, Bramhall still decided to leave the military. He then went to work for the Rescue 1 Fire Station in NYC, hoping to continue to serve the people of New York. But after some time of reflection, Bramhall decided the best way he could serve the people of New York and his country was to go back into the Army.
Now a member of the 5-73 Cavalry Regiment, 82nd Airborne Division, Bramhall says he's right where he needs to be - serving his country in Iraq.
"This is one of the reasons I am here in Iraq," he said. "I'm here in support of those people in the towers who didn't make it out of there. I'm doing this for them. I'm also doing this for another person who worked with me at the towers."
On the one-year anniversary of the towers' destruction, Bramhall met with those who had helped him and others clear the buildings, trying desperately to save the lives of those inside.
"One of the guys who helped us lost his uncle, brother and father to the crash of the towers," Bramhall said. "He wasn't doing so well a year later. He went through some really hard times afterwards, so I'm also doing this for him, too."
Bramhall says he proudly serves his country for all of those out there who want to lend a hand to their country, but can't.
"I do this for those guys who want to be out here, but can't be out here," he said.
"This is not about revenge," Bramhall added. "I just think about those who lost so much, and how I can help bring peace to their lives."
Though Bramhall still has a way to go in his yearlong deployment with 5-73, he says he wouldn't have it any other way.
"I would not change anything," he said. "I'm glad I'm here, doing my part."
Posted by Wild Thing at 01:47 AM | Comments (4)
---
December 26, 2006
Traitor Carter Worst President in US History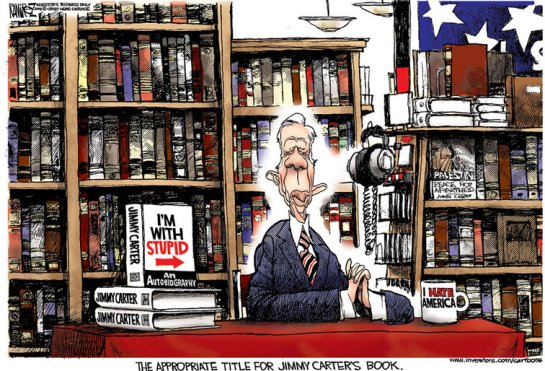 .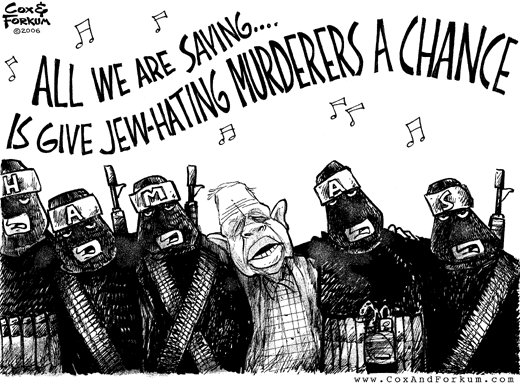 Whoring the US Presidency for Hamas: Carter's book
Canada Free Press
The PLO, its Saudi and other Gulf state backers have been mounting a vigorous campaign on American college campuses, in churches and even some trade unions to advocate not for a two state solution in the Middle East, but for the dismantling of the Jewish state to be replaced by "Palestine." The aim is to falsely present Israel as an "apartheid racist state" to Americans who know no better. Recent reports that Jimmy Carter's new book "Peace not Apartheid" has reached 4th on the national best seller's list........more of article HERE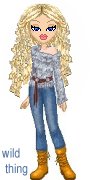 Wild Thing's comment.......
This guy is way overdue for his dirt nap. Headline says it all. Pity we don't go after retired presidents when they commit treason. Carter is not stupid. He is dangerous, that's a lot worse than stupid. Of course, the trailer trash Clinton followed suit.
Why is this important? Because an ex-president has a certain cachet and a microphone - deserved or not.
Jimmy Carter is the personification of David Horowitz's point in his book "Unholy Alliance" of the confluence of agendas of Islam and the leftwing both national and international. The leftwing is opening the door to Islam's world wide assault on our civilization.
Jimmy Carter fronts himself as a Sunday school teacher, a born-again Christian, a religious man. But no such person could possibly arrive at the conclusions he espouses.
Posted by Wild Thing at 01:47 PM | Comments (10)
---
Our Troops At Gitmo Need Our Support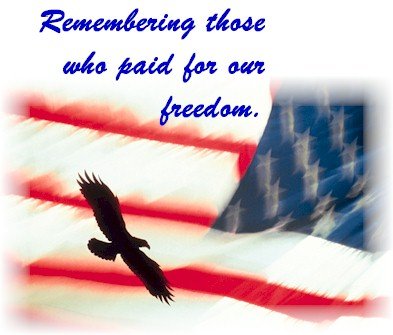 Guess who receives the Christmas and holiday greetings here in Guantanamo?
Human Events
Last year Guantanamo detainees received more than 14,000 cards, the vast majority from muddle-headed well-wishers and sympathizers. This year local authorities estimate the number may exceed 16,000! Some are addressed to the detainees by name or by their detainee number, available on the Pentagon website. Most are simply addressed to "Any Detainee at Guantanamo."
Like the other 40,000 or so pieces of detainee mail that transit the post office on the base, the cards are distributed into the cells. The cards are passed out to the detainees by troopers who may themselves not have received any sort of greeting from home in a long time.
These troops have been called terrible names by Illinois Sen. Dick Durbin and by Senators Teddy Kennedy and John Kerry of Massachusetts. On the House side, Representatives Nancy Pelosi (D.-Calif.) and Jack Murtha (D.-Pa.) act as if the troops are the problem and not the terrorists.
You can send cards, letters, or gifts if you choose to:
Any Trooper
c/o COL Wade Dennis
JTF GTMO
APO AE 09360
I know Christmas is over now, but cards, letters, care packages etc. can be sent year round.
Posted by Wild Thing at 12:55 AM | Comments (3)
---
Cheers of Allah Akbar in Reply To Ellison at Convention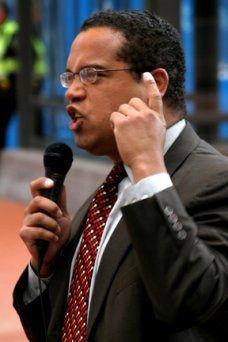 Ellison encourages Detroit crowd to push for justice
StarTribune.com
DETROIT — Speaking in Dearborn, Mich., late Sunday night, the first Muslim elected to Congress told a cheering crowd of Muslims they should remain steadfast in their faith and push for justice.
"You can't back down, you can't chicken out, you can't be afraid, you got to have faith in Allah, and you got to stand up and be a real Muslim," Detroit native Keith Ellison said to loud applause.
"Allahu akbar" — God is great — was the reply of many in the crowd.
"Muslims, you're up to bat right now. . ." he said. "How do you know that you were not brought right here to this place to learn how to make this world better? How do you know that Allah, sallalahu aleyhi wasallam," (meaning peace be upon him) "did not bring you here so that you could understand how to teach people what tolerance was, what justice was? ... How do you know that you're not here to teach this country?"
The convention, which ends today, drew more than 3,000 Muslims from across the country for an event aimed at revival and reform. It featured workshops and panels on a range of topics from civil rights to politics to how to spread Islam in the United States.
We had faith in Allah," Ellison said. "And we patiently endured this adversity. And facing adversity bravely and with patience in the faith in Allah is an Islamic value. . . . That's what it means to be a Muslim."
He cautioned though that there might be more anti-Muslim attacks in the future.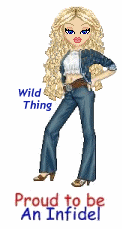 Wild Thing's comment......
They want justice?! How about they start by honestly denouncing terrorism and Islamofascism first. Then they can stop funding it. Then they can stop teaching it to their kids. Then they can start assisting us in fighting it. This is so very sad. To have a group yelling "Allah Akbar" in my own country is upsetting enough. When they're lead by a member of Congress, it makes me sick and angry.
Posted by Wild Thing at 12:47 AM | Comments (17)
---
December 25, 2006
Christmas Day at Theodore's
God Bless America, our Troops and You and Yours.

May this Christmas be joyful, peaceful
and spiritually renewing.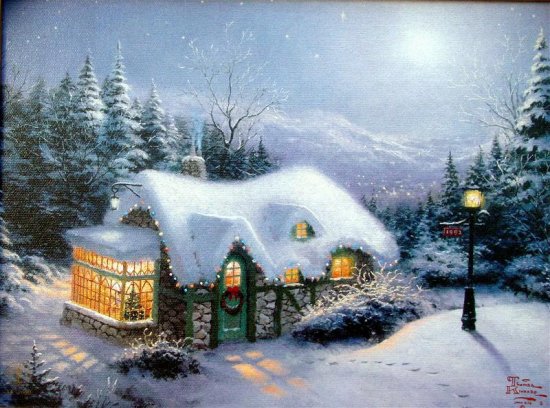 I was over at Daisy Cutter's blog and D.C. had posted about the songs of Christmas. I love Christmas and I wait all year long for the Christmas season to arrive. I am sure a large part of that are the happy memories I have of my childhood, the traditions we kept each year and the special times with family and friends. Funny how the presents only stand out with some of the years, but one thing that is constant in my memories, are the times shared, the songs played and sang. The scents of pine and baking and of course the lights that added to the atmosphere to all the senses.
Christmas's of watching the grand old films, which hopefully will be around forever so future generations, can see them too. Singing Christmas carols around the piano and friends stopping by for some egg nog or hot chocolate on their way to visit their families. A glow to our home from the fireplace, and candles throughout the house. Many cherished memories and traditions to keep alive.
Thank you D.C. for knowing how special those times were and how music of Christmas as you said stands the test of time.
So here are some thing's I would like to share with you this Christmas Day.

Watching old movies that never change


It's a Wonderful Life (the ending of this great film)

What Christmas is all about...........Jesus Birthday.
"And the angel said to them: Fear not; for, behold, I bring you good tidings of great joy that shall be to all the people: For, this day is born to you a Saviour, who is Christ the Lord, in the city of David. And this shall be a sign unto you. You shall find the infant wrapped in swaddling clothes and laid in a manger."
Gathering around the fireplace and singing Christmas carols.
Nat King Cole - Christmas Song
Bing Crosby, Frank Sinatra - White Christmas
Adeste Fideles--Andrea Bocelli

Andrea Bocelli & Celine Dion - The Prayer

Lord, We thank You for those who are serving in our armed forces. Each day they are making brave sacrifices so that our country can remain strong and free. Keep them safe under the shelter of Your wings. And Lord, for their families back home——whose loving support enables our armed forces, to do all that they are called on to do——we ask that You comfort them and give them Your peace...the peace that passes all understanding.

I thank you too for my wonderful friends I have made through the years. They will live in my heart forever. Amen......Chrissie
Thank you to each one of you that come to this blog, thank you for your kindness, your input and friendship. Thank you for being a part of my life.

Posted by Wild Thing at 02:55 AM | Comments (4)
---
December 24, 2006
Merry Christmas To Everyone
This post will stay at the top till Christmas Day
Please check below for newest post that is current.
Thank you, Wild Thing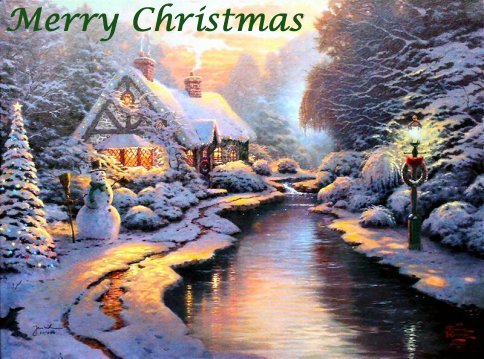 Theodore's World blog would like to wish all of you a Merry Christmas.
Here are a couple of Christmas songs I am playing for each of you.

Click on the Holly to hear White Christmas

Click on the Holly to hear the Christmas Song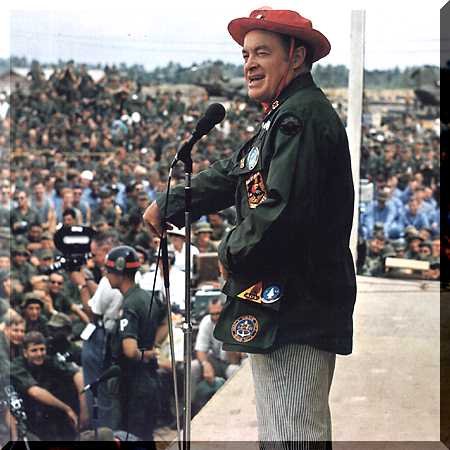 For those that could not be at the Bob Hope Christmas Show and served during the Vietnam War. A present for you from that time. This is for our troops today and all Veterans that have served our country.

Please CLICK the picture below to hear the song for you.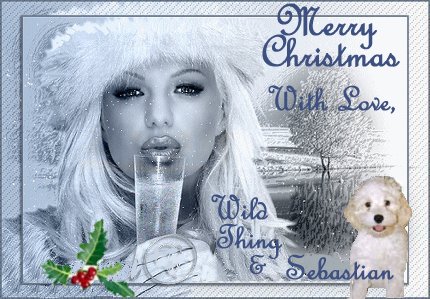 Click on the Holly to hear Silent Night
Wild Thing's comment..............

Christmas is a hard time to be away from home. Whether it's on a ship at sea, an airbase in Saudi, a foxhole in Kuwait. A soldier's memory is of home, a room glowing from the fireplace and candles aroma filling the air. The scent from the kitchen, warm from the oven and food in preparation making ones tummy even hungrier. But the memories are also of lost buddies that will never go home again and never see another Christmas. A loss that can never be explained unless you have been there and your life and his depend on each other. The wonderful songs of Christmas exchanged for the sounds of mortar rounds exploding in front and behind their positions. IED's becoming as important to look for and be aware of as MRE's are to survival.

The sacrifices the soldier makes not just weekly but every day so that we back home can be safe and secure. To stop radical dictators from meeting our shores, or terrorists feeling they can take us out in one of their deadly so called martyrdoms. The soldier, air men, sailor and all who serve knowing that they are making a difference in the world but still at this time of year the strong pull ….stronger then ever to be in the arms of a loved one, laughing with friends and family is almost too intense.

This time of year is the hardest of all and for the loved ones at home as well. Those that wish---- oh they wish so much to just touch the one they love. To hold each other close through the night and know when morning comes all will be well. Their hearts are filled with loneliness but also a hope that comes from deep within and sent with continued prayer that this will be the last Christmas away from each other. And next year, oh yes next year they will spend Christmas together.

As we celebrate Christmas and are so thankful for so many things. As we think of how our lives have been and think of how this coming year we will be better at this or that. Let us never forget those that make it possible for us to have a Christmas, to live in a free land and feel safe when we sleep at night. Let us never forget those that will never have another Christmas, those that gave their all.

Say a prayer for our Troops and thank them every chance you get. If you meet a Veteran walk right up to that person and thank them. Thank them with all your heart because they are all the reason we live in the greatest country in the world. Those in the Military serving now and our Veterans from every branch are the REAL reason we are free.

I sincerely wish the yuletide spirit of Christmas of love to abide in your heart, hearth and home throughout this festive season and throughout the year.
Wild Thing
Posted by Wild Thing at 01:55 AM | Comments (41)
---
U.S. Airstrike Kills Top Taliban Leader ~ Hell Has New Dinner Guest for Holiday's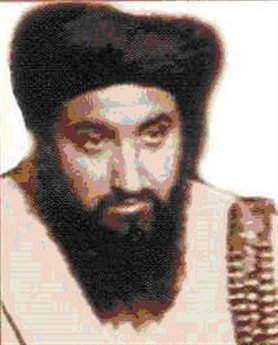 This undated photo, which has been handed out by the U.S military shows Mullah Akhtar Mohammad Osmani. A top Taliban military commander described as a close associate of Osama bin Laden and Taliban leader Mullah Omar was killed in an airstrike this week close to the border with Pakistan, the U.S. military said Saturday Dec. 23, 2006. A purported Taliban spokesman denied the claim. U.S. military spokesman Col. Tom Collins said that officials waited four days to announce the news in part so that they could be sure it was Osmani who died in the strike. (AP Photo/DOD)
KABUL, Afghanistan - A top Taliban military commander described as a close associate of Osama bin Laden and Taliban leader Mullah Omar was killed in an airstrike this week close to the border with Pakistan, the U.S. military said Saturday.
Mullah Akhtar Mohammad Osmani was killed Tuesday by a U.S. airstrike while traveling by vehicle in a deserted area in the southern province of Helmand, the U.S. military said.
Osmani was the Taliban's chief military commander in southern Afghanistan and played a "central role in facilitating terrorist operations" including roadside bombs, suicide attacks and kidnappings, the U.S. said.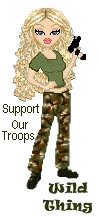 Wild Thing's comment........
And I guess the Democrats are depressed now, Murtha crying as he clings to Harry Reid and Pelosi asking why.... why all the killing. Can't we all just get along.
the Mullah : Do you hear what I hear?
unidentified associate : Sleigh Bells?
the Mullah : No INCOMINGGGgggggg
Posted by Wild Thing at 12:55 AM | Comments (10)
---
USA Rocks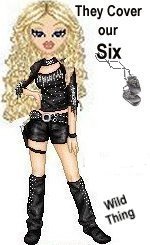 .....God Bless Our Troops!
Posted by Wild Thing at 12:47 AM | Comments (2)
---
Iran Says Nope to Sanctions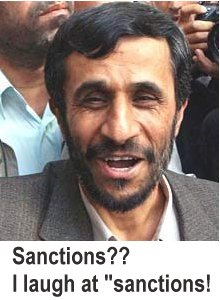 Iran Vows to Defy U.N. Nuclear Sanctions
SFGate.com
The U.N. Security Council voted unanimously Saturday to impose sanctions on Iran for refusing to suspend uranium enrichment, increasing international pressure on the government to prove that it is not trying to make nuclear weapons. Iran immediately rejected the resolution.
The result of two months of tough negotiation, the resolution orders all countries to stop supplying Iran with materials and technology that could contribute to its nuclear and missile programs. It also freezes Iranian assets of 10 key companies and 12 individuals related to those programs.
If Iran refuses to comply, the council warned it would adopt further nonmilitary sanctions, but the resolution emphasized the importance of diplomacy in seeking guarantees "that Iran's nuclear program is exclusively for peaceful purposes."
The Iranian government immediately rejected the resolution, vowing in a statement from Tehran to continue enriching uranium, a technology that can be used to produce nuclear fuel for civilian purposes or for a nuclear bomb. The government said it "has not delegated its destiny to the invalid decisions of the U.N. Security Council."
The United States said it hopes the resolution will clear the way for tougher measures by individual countries, particularly Russia.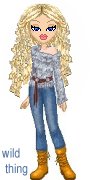 Wild Thing's comment.......
What? Another country defying UN sanctions.....I am shocked I tell you.
Posted by Wild Thing at 12:44 AM | Comments (2)
---
Christmas MEME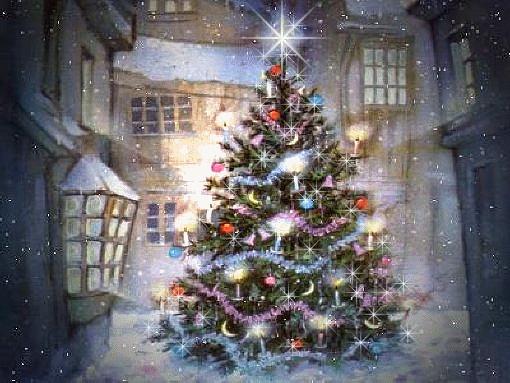 Beth of MVRWC left a comment in my Merry Christmas post and being the generous person she is in not wanting to have all the fun at Christmas she has tagged me. It is my first time to be tagged so me being me I will give it the ole college try as they say whoever they are.
These are the sort of kind of rules from what I can tell: Hahaha
The player (that would be me) must list 3 things that I would love to get for Christmas. Then I must list 3 things that I definitely do not want to get for Christmas. Then I tag 5 friends and list their names. The one I tag needs to write on their blogs about their Christmas wishes then tag 5 more people. They must also clarify all the rules. When you tag someone you need to leave a comment that says "you've been Christmas tagged!" in their comments and tell them to read your blog. Here it goes.........
What I would love to get for Christmas:
This is hard for me because as Nick will tell you I just don't ask for things. I rather let him get me want he thinks of for whatever occasion it is, Christmas, anniversary, birthday etc.
1. For our Veterans and those serving today to get better benefits and promises actually kept to them. And bring home our POW's and MIA's for Gods sake! And our troops to be safe and nothing bad to happen to them, ever!
2. A new gun. I have been a sharpshooter (marksman) for many years and would love to own a Sniper rifle. Nick said since I do so well with the guns I have now it might not be a 'have to have' but a want to have one. He is right of course, it is just one of those things like a wish thing. If I did it would only be after I got a lot of input on what the best one would be to purchase.
3. A bracelet to put my charms on that I have been collecting in my travels throughout the years. I just keep getting charms and then never go out and get a bracelet to put them on. Stupid I know but there are so many other things to do with finances that are more important then jewelry. Like right now I am saving up to have three of our rooms flooring re-done. hahaha There is always something isn't there.
What I do NOT want for Christmas:
1. World Peace! What the heck is that anyway???!!
2. Anymore PC, I am sick of it.
3. Traitors of America to keep getting away with what they do and say.

And here are the 5 people I am tagging and I hope they will still speak to me after I do this. haha
OK so here they are, Yankeemom , Darleen at Darleen's Place, Not Exacxtly Rocket Science, Agent Bedhead, Still Stacy.
Posted by Wild Thing at 12:40 AM | Comments (3)
---
December 23, 2006
Al Qaeda Sends a Message to Democrats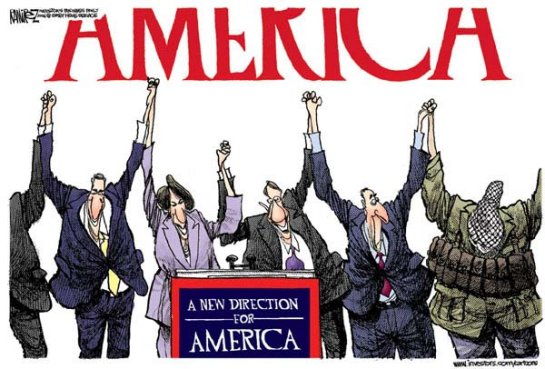 .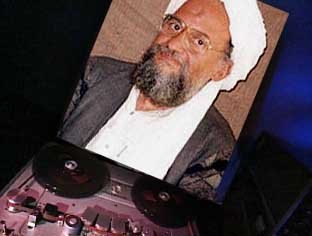 Al Qaeda Sends a Message to Democrats
Al Qaeda has sent a message to leaders of the Democratic party that credit for the defeat of congressional Republicans belongs to the terrorists.
In a portion of the tape from al Qaeda No. 2 man, Ayman al Zawahri, made available only today, Zawahri says he has two messages for American Democrats.
"The first is that you aren't the ones who won the midterm elections, nor are the Republicans the ones who lost. Rather, the Mujahideen -- the Muslim Ummah's vanguard in Afghanistan and Iraq -- are the ones who won, and the American forces and their Crusader allies are the ones who lost," Zawahri said, according to a full transcript obtained by ABC News.
Zawahri calls on the Democrats to negotiate with him and Osama bin Laden, not others in the Islamic world who Zawahri says cannot help.
"And if you don't refrain from the foolish American policy of backing Israel, occupying the lands of Islam and stealing the treasures of the Muslims, then await the same fate," he said.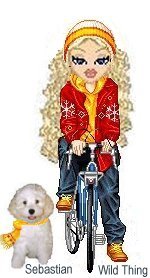 Wild Thing's comment..........
So the Al-Qaeda leadership is publicly reaching out to their American branch. And we see once again the price of appeasement is always that the enemy is emboldened.
The Democrats will give them the Red Carpet treatment and invite them to Washington for a peace meeting..Then turn the whole country over to them without firing a shot..or in their case cutting a head off. Harry Reid to Ayman al Zawahri- "Who loves ya, baby?"
Thank you John 5 (VN69/70) for sending me the article.
Posted by Wild Thing at 12:55 AM | Comments (5)
---
Pelosi Isn't Ready For Prime Time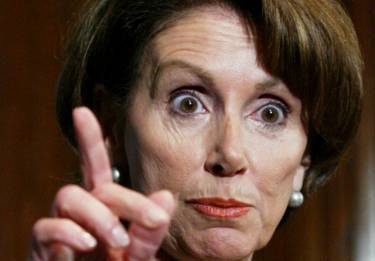 Pelosi says no to C-SPAN request on floor proceedings
Washington
Speaker-to-be Nancy Pelosi cited the need to preserve the ''dignity and decorum'' of the House as she rejected a request Friday that C-SPAN operate its own cameras in covering the chamber.
Pelosi said in her response Friday, ''I believe the dignity and decorum of the United States House of Representatives are best preserved by maintaining the current system of televised proceedings.''
The public service network has provided gavel-to-gavel television coverage of House proceedings since 1979. But the House leader has kept control of the cameras, with coverage generally limited to tight shots of the speaker or the podium.
The situation is similar in the Senate, which C-SPAN has televised since 1986.
C-SPAN's chairman and chief executive told Pelosi, D-Calif., that under this arrangement, cameras are prevented ''from taking individual reaction shots or from panning the chamber, leaving viewers with an incomplete picture of what's happening in the House of Representatives.''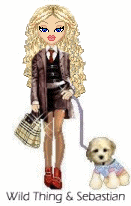 Wild Thing's comment......
''I believe the dignity and decorum" .......Since when have Democrats been concerned about dignity and decorum?
Posted by Wild Thing at 12:47 AM | Comments (3)
---
Iran Ordered to Pay $254 Million in Khobar Towers Bombing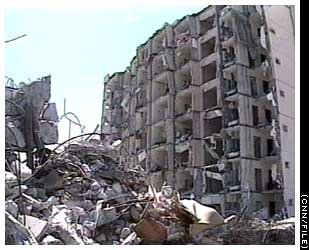 Iran ordered to pay $254 million in Khobar Towers bombing
WASHINGTON, Dec 22 (Reuters) - A U.S. federal judge on Friday ordered the Islamic Republic of Iran to pay $254 million to the family of 17 U.S. servicemen killed in the 1996 bombing of the Khobar Towers residence at a U.S. military base in Saudi Arabia.
The default judgment was entered against the Iranian government, its security ministry and the Revolutionary Guards after they failed to respond to the lawsuit, which was initiated more than four years ago.
In issuing the $254.4 million judgment in the case, U.S. District Judge Royce Lamberth concluded that "the Khobar Towers attack was carried out by people recruited by Gen. Ahmed Sharifi of the Iranian Revolutionary Guards."
The decision relied heavily on an investigation of the attack by the FBI under director Louis Freeh. The FBI probe led to the grand jury indictment of 13 members of Hezbollah in June 21, 2001.
"The totality of the evidence at trial, combined with the findings and conclusions entered by this court ... firmly establishes that the Khobar Towers bombing was planned, funded and sponsored by senior leadership in the government of the Islamic Republic of Iran," Lamberth wrote.
"The sheer gravity and nature of the attack demonstrate the defendants' unlawful intent to inflict severe emotional distress upon the American servicemen as well as their close relatives," he added.

Wild Thing's comment.......
We will see if Iran steps up to the plate and pays this. Not holding my breath though.

Posted by Wild Thing at 12:44 AM | Comments (6)
---
December 22, 2006
Hillary's Drive For 55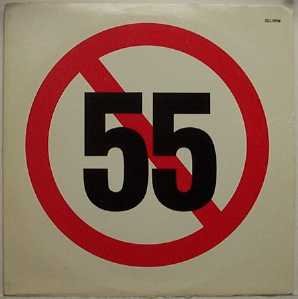 Hill Drive For 55
NYPost
Sen. Hillary Rodham Clinton called for "most of the country" to return to a speed limit of 55 mph in an effort to slash fuel consumption...
"The 55-mile speed limit really does lower gas usage.
"And wherever it can be required, and the people will accept it, we ought to do it," Clinton said at the National Press Club.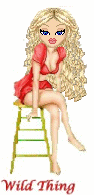 Wild Thing's comment.......
Liberals have been screaming about this ever since the 55 limit was lifted back in '92 (or '94 maybe? I don't remember). hmmmmmm.......not sure, but wasn't it during the Carter years? The 55 limit was a joke to begin with .. almost nobody ever payed attention to it, not even the cops. Will Illegal Aliens be required to obey the 55-mile per hour speed limit as well?
Every time she makes a pronouncement, it is as though we travel backwards in some sort of evil time warp.


Here is how I feel about Hillary's idea.
I Can't Drive 55 - Sammy Hagar
Posted by Wild Thing at 12:47 AM | Comments (17)
---
Murtha Won? Guess Again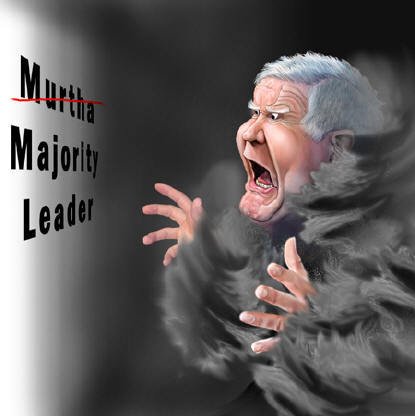 Dec. 21, 2006
Boot Murtha.com
... While the world watched (and Murtha partisans gloated), John Murtha won his 17th election back in November. Many of us were disheartened that we didn't beat him, but we knew that we had won a moral victory in greatly lowering his usual margin of victory.
There was a morale up-tick last month when, on a national news program, Murtha blamed a bunch of "outsiders" for his difficulties in being elected House Majority Leader by his fellow Democrats. He said they came to his district and "swiftboated" him! Yessiree—that was our group of dedicated veterans!
Then we were further gratified when the corrupt old geezer was resoundingly defeated for the Majority Leader post by Cong. Steny Hoyer (D-MD). Some of us thought that our war had been won, despite losing the November election. VFTT members were significantly encouraged by this news, knowing that their efforts had not been in vain.
But there's more! Just today we have learned that the House Ethics Committee is actively investigating Murtha's wheeling and dealing with Paul Magliocchetti Associates, or PMA, his favored lobbyists. And guess what? The Justice Department is also aware of these goings-on, as is a major newspaper!
Murtha is dead meat as a House leader of any sort, or so says our "Congressional" source providing this information. Stating, short of a full Justice Department investigation, a very real likelihood, that the BEST Murtha can expect is to be censored by the House of Representatives and stripped of his soon-to-be chairmanship of Defense Appropriations, and emphasized that this information came from "the highest sources," adding that, it was only after the removal of Congressman Mollohan -- ranking Democrat on the Ethics Committee and CLOSE friend of Murtha -- that the Committee was able to go forward with an investigation. Mollohan is under investigation on corruption charges.
Speaker-elect Pelosi and Majority Leader-elect Hoyer are aware of what is happening, but it is not known if they are actively involved in uncovering Murtha's corruption. Given Pelosi's close relationship with Murtha (she openly supported Murtha's bid for Majority leader), this certainly raises questions about her covering for Murtha's dirty dealings? "Our" source suggests that VFTT members write letters and e-mails to Pelosi and Hoyer reminding them that we have previously written them about Murtha and nothing has been done—not even answering our communications.
Pelosi's e-mail address is: sf.nancy@mail.house.gov
Hoyer's is: www.hoyer.house.gov/contact/email.asp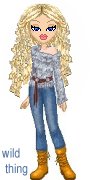 Wild Thing's comment.....
My fingers are crossed and there is always some hope on this. Murtha is feeling heat. He has ratcheted up his rhetoric against the war. He's now saying we've lost militarily.
But at the same time the odds of a Democrat Congress removing one of their own senior members are next to nothing. The best we can do is expose Murtha for what he is, a cowardly, prejudiced (against OUR troops), enemy-supporting traitor, from a party of traitors.

Thank you Jack of Conservative Insurgent blog for sending this to me.
Posted by Wild Thing at 12:45 AM | Comments (6)
---
McCain-Feingold's Communication Prohibition Held Unconstitutional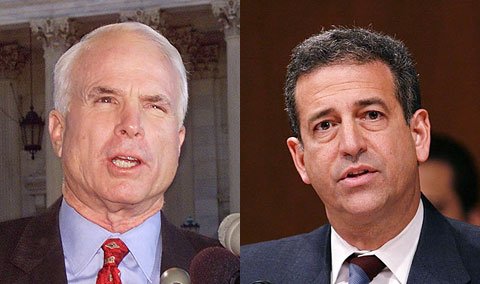 McCain-Feingold's Electioneering Communication Prohibition Held Unconstitutional as Applied to Genuine Grassroots Lobbying
James Madison Center for Free Speech
Today the U.S. District Court for the District of Columbia held that the ban on corporate electioneering communications is unconstitutional as applied to the three grassroots lobbying ads for which Wisconsin Right to Life ("WRTL") sought judicial relief in WRTL v. FEC. Judge Leon wrote the opinion and was joined by Judge Sentelle in the majority of the three-judge court. The ads were run in 2004 when WRTL did radio and television ads urging people in Wisconsin to contact Senator Kohl and Senator Feingold and ask them to oppose the ongoing filibusters of President Bush's judicial nominees. Because Senator Feingold was a candidate, WRTL had to stop running its ads when the electioneering communication prohibition period began. WRTL sought judicial relief to continue running its ads, which was denied at the time. Today the District Court first decided that the grassroots lobbying ads were not the functional equivalent of express advocacy, as the U.S. Supreme Court had required in its analysis in McConnell v. FEC (which upheld the electioneering communication only against a facial challenge). Second, the District Court held that the FEC had not met its burden of proving that the prohibition was narrowly tailored to a compelling state interest as applied to the ads. So the Court held that the prohibition was unconstitutional as applied to these ads. James Bopp, Jr., attorney for WRTL comments: "This is a victory for the right of the people to lobby their members of Congress on upcoming votes even if there is a pending election. This grassroots lobbying is simply self-government at work, which is protected by the First Amendment."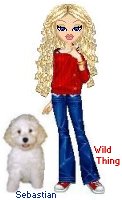 Wild Thing's comment......
I wish this whole idiotic law would be overturned. How can free speech be bound by so many rules and restrictions, and still be free? It cant!!! McCain teaming up with Fiengold tells you everything you need to know about McCain.
Posted by Wild Thing at 12:44 AM | Comments (6)
---
December 21, 2006
To Our Troops Arriving Home We Thank You ~ Welcome Home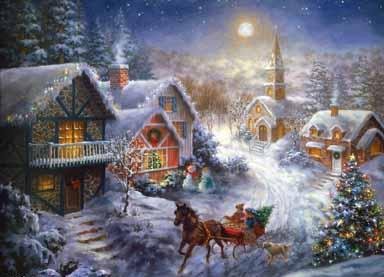 As all of you know this blog is very pro military and we support the troops always. This is a special time of year being the Christmas Holidays. We would like to thank all of our soldiers that are returning home. You have been in our prayers and we are so grateful to you. Thank you!

America soars proud and free because of the hard work, courage and dedication of heroes like you. God bless you.

A special thank you to Rhod's son who has just returned from Iraq. WELCOME Home!
Rhod has two other son's that are still away from home as well. One in Iraq and another in Afghanistan.
--- Wild Thing and everyone here at Theodore's World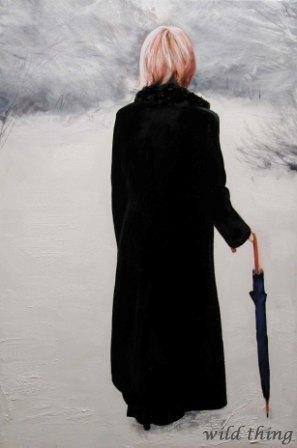 Posted by Wild Thing at 02:47 AM | Comments (5)
---
Report Says Berger Hid Documents under a construction trailer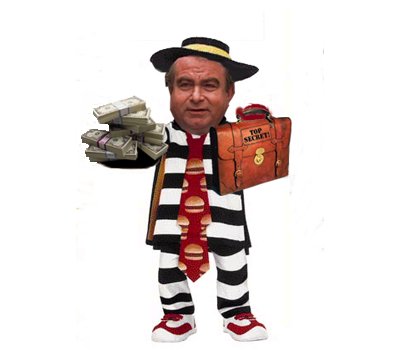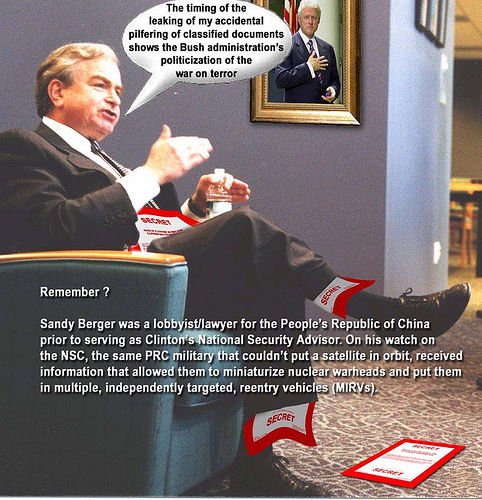 Report Says Berger Hid Archive Documents (under a construction trailer)
WASHINGTON (AP) -
President Clinton's national security adviser removed classified documents from the National Archives, hid them under a construction trailer and later tried to find the trash collector to retrieve them, the agency's internal watchdog said Wednesday.
The report was issued more than a year after Sandy Berger pleaded guilty to unlawfully removing and retaining classified documents.
Berger took the documents in the fall of 2003 while working to prepare himself and Clinton administration witnesses for testimony to the Sept. 11 commission. Berger was authorized as the Clinton administration's representative to make sure the commission got the correct classified materials.
Inspector General Paul Brachfeld reported that National Archives employees spotted Berger outside the building, bending down and fiddling with something white around his ankles.
The employees did not feel at the time that there was enough information to confront someone of Berger's stature, the report said.
Later, when Berger was confronted by Archives officials about the missing documents, he lied by saying he did not take them, the report said.
Brachfeld reported that on one visit, Berger took a break to go outside without an escort while it was dark outside.
"He headed toward a construction area. ... Mr. Berger looked up and down the street, up into the windows of the Archives and the DOJ (Department of Justice), and did not see anyone,'' said notes prepared by the inspector general's office.
"He then slid the documents under a construction trailer, according to the inspector general. Berger acknowledged that he later retrieved the documents from the construction area and returned with them to his office."
``He was aware of the risk he was taking,'' the inspector general's notes said. Berger then returned to the Archives building without fearing the documents would slip out of his pockets or that staff would notice that his pockets were bulging.
The notes said Berger had not been aware that Archives staff had been tracking the documents he was provided because of earlier suspicions from previous visits that he was removing materials. Also, the employees had made copies of some documents.
In October 2003, the report said, an Archives official called Berger to discuss missing documents from his visit two days earlier. The investigator's notes said, ``Mr. Berger panicked because he realized he was caught.''
The notes said that Berger had ``destroyed, cut into small pieces, three of the four documents. These were put in the trash.''
After the trash had been picked up, Berger ``tried to find the trash collector but had no luck,'' the notes said.
The significant portions of the inspector general's report were redacted to protect privacy or national security.
Berger's lawyer, Lanny Breuer, said in a statement that the contents of all the documents exist today and were made available to the commission.
For his guilty plea, Berger was fined $50,000, ordered to perform 100 hours of community service and barred from access to classified material for three years.
Wild Thing's comment......
Just 3 years! How the heck could they give him such as light sentence when he admitted that he stashed the documents and retrieved them later. Not only is he NOT going to jail for the rest of his life for taking documents that have the same classification as our nuclear secrets (probably to modify them to protect Clinton's legacy), he'll also be able to access classified documents after 3 years? Berger is a common thief. He did this intentionally. He should never get a security clearance again. I don't care who he is. And what is even more concerning is what Berger put in the files than what he took out of them.
Remember when we used to execute people for this sort of behavior? Not only is he walking free...but he was included in on the ISG.
There have been reports in the past how Berger was a "workaholic" as Clinton's National Security Adviser ----always seen surrounded with top-secret documents---often working late.
(1) He was on-duty when our technology was sold to China.
(2) He was on-duty when we bombed the aspirin factory, advising Clinton it was manufacturing deadly chemicals.
(3) He was on-duty during Somolia, and Kosovo, and Hatti, and all the other wonderful military success stories of the Clinton administration.
(4) And then there's the infamous Clinton pardons, including the biggest tax cheat in US history---Mark Rich---who absconded, then renounced his US citizenship to evade US prosecution.
(5) Clinton also pardoned 16 terrorists---members of the FALN---- so Hillary could get Latino votes for her Senate run in NY's large Puerto Rican population. The Armed Forces of National Liberation (FALN) was involved in more than 100 bombings in the United States during the 1970s and 1980s."
(6) And let's not forget the bombing of the Chinese embassy. Then-Pres Clinton went to Norfolk making a "solemn promise" to the families, friends and shipmates of the USS Cole to avenge their deaths. But when the opportunity presented itslef, he squandered it. Clinton flunky Burger blamed the misstep on the Pentagon. As if anyone in the Pentagon would pass up the chance to avenge the sailors of the USS Cole.
Posted by Wild Thing at 12:47 AM | Comments (10)
---
But He Says We Are To Say "Prophet" Muhammad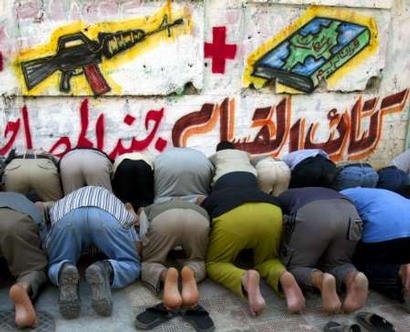 Muslims addition on the wall above the men praying. This IS what their so called religion is about, death and destruction. And their Muhammad is no one to respect, unless of course you are Bash Pharoan in article below.

Muslims claim curriculum on Islam is inaccurateNortheast Booster.com
Some Muslims in Baltimore County say lessons involving Islam being taught to seventh- and 10th-graders in public schools are inaccurate.
Bash Pharoan, president of the Baltimore chapter of the American Arab Anti-Discrimination Committee, says resource sheets, called "Islamic Life," given to seventh-graders studying world cultures and "World Religions" for 10th-graders in world history classes, not only misrepresent Islam, but show disrespect to the prophet Muhammad.
For three years, Pharoan says, he has unsuccessfully petitioned the Baltimore County school board to review the way Islam is presented in public school classrooms.
Joe Hairston, county school superintendent, said his "teachers do not use materials that contain inaccurate information."
Pharoan disagrees, saying the resource sheet on Islam belittles the prophet by referring to him only as "Muhammad."
"We always say 'Prophet Muhammad,' " Pharoan said. "Omitting the word 'prophet' is disrespectful."
The resource sheets state the Muslim prophet's "main goal was to get people to accept Allah and to spread the faith of Islam. Muhammad justified his attacks to his followers by explaining that to weaken those who opposed the spread of God's word was a virtue, and that those who fell in battle would be rewarded in heaven. Thus, the idea of the jihad became the holy war of the Muslims against 'the unbelievers.'"
This reference, Pharoan says, inaccurately portrays Islam as a religion that embraces the use of force.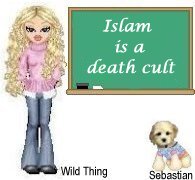 Wild Thing's comment......
It will be accurate if they teach about how Muhammad was a slave master, rapist, murderer, thief and pedophile. Pharoan says he wants it to be an accurate depiction. Ok so they should also be teaching about the planes into buildings that kill 3000 people. Bombing trains in Madrid. Bombing subway cars in London, chopping thousands of heads off. Be sure to include those things, cuz you want to be accurate.
Personally I don't think Muslims really want an accurate historical depiction of Muhammad. I am sick of Muslims wanting this, wanting that , enough is enough. Or if he is going to be taught in public schools tell the kids the whole truth about this pervert. I can not recall ever being taught about religion when I was in school except for the crusades.
There will be no end of this if the folks in Baltimore give an inch. Everything offends these people. Quit even trying to appease them. When they complain, say ya-ya-ya and drop the complaint in the toilet, flush, wash hands and get on with real life.
Posted by Wild Thing at 12:44 AM | Comments (6)
---
December 20, 2006
BabaWaWa Possible Interview Threesome With Castro and Chavez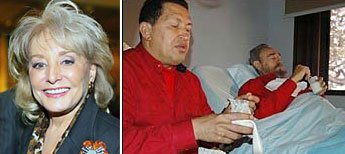 Barbara Walters Nabbing Exclusive With Fidel Castro Jossip
While ailing Fidel Castro has been keeping the press at bay to avoid the off chance they might, like, hint that he's nearly dead, we hear 20/20's Barbara Walters is on her way to scoring an exclusive get with Cuba's leader. Not only that: She's taking Venezuelan president Hugo Chavez along for the ride.
An insider tells us the ABC queen is set to fly down to Venezuela for a meeting with Chavez and then galavant northeast to the island nation for a sit down with Castro. We checked with a well-placed insider at ABC, who says the plans are moving ahead and that the interviews could take place as early as next week (Christmas time, y'all), but the details are not yet a definite go.
Meanwhile, another tattler tells us ABC staffers, at least, have been on Castro death watch as recent as last week, standing by waiting for the "red alert" newsroom wire chime. Which would've put a real damper on Babs' very merry, very Communist Christmas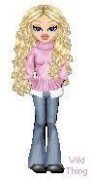 Wild Thing's comment......
Well we will see if she does this or not. The stupid part is that she wants to. I'm not surpirsed she already picked sides when she said the day after 9-11 that she would not wear a Flag pin because it might show taking sides. Taking sides????? WTF
I would take sides anyway I could, any day, all day 24/7 against Islam. How hard has that got to be to take sides against this vile enemy of Islam. Amazing!
Posted by Wild Thing at 12:55 AM | Comments (9)
---
Commander in Chief Bush Says "We're not winning, we're not losing"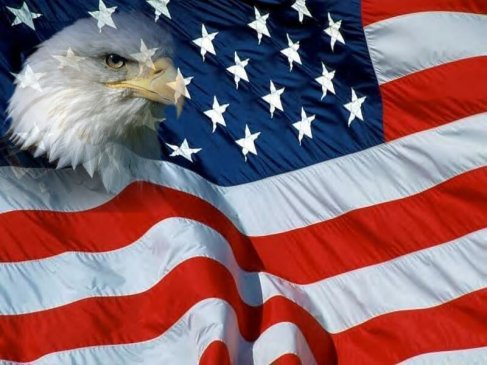 President Bush acknowledged for the first time yesterday that the United States is not winning the war in Iraq and said he plans to expand the overall size of the "stressed" U.S. armed forces to meet the challenges of a long-term global struggle against terrorists.
As he searches for a new strategy for Iraq, Bush has adopted the formula advanced by his top military adviser to describe the situation.
"We're not winning, we're not losing," Bush said in an interview with The Washington Post. The assessment was a striking reversal for a president who, days before the November elections, declared, "Absolutely, we're winning."
In another turnaround, Bush said he has ordered Defense Secretary Robert M. Gates to develop a plan to increase the troop strength of the Army and Marine Corps, heeding warnings from the Pentagon and Capitol Hill that multiple deployments in Iraq and Afghanistan are stretching the armed forces toward the breaking point. "We need to reset our military," said Bush, whose administration had opposed increasing force levels as recently as this summer.
Bush chose a different term than Powell. "I haven't heard the word 'broken,' " he said, "but I've heard the word, 'stressed.' . . . We need to reset our military. There's no question the military has been used a lot. And the fundamental question is, 'Will Republicans and Democrats be able to work with the administration to assure our military and the American people that we will position our military so that it is ready and able to stay engaged in a long war?' "

Wild Thing's comment.......
Morale alone, how do you think all the troops in Iraq feel when they hear their commander in chief telling the world that they're not winning? It's doubly bad when the Chairman of the Joint Chiefs says the same thing.
Even during the worst days of the summer of 1940, Churchill never said "we aren't winning". FDR never said "we aren't winning". Neither did Lincoln during the Civil War. Acknowledging challenges and struggles is one thing. Coming out and and saying that we're not wining is another. Instead Bush should mention how Saddam and his whole regime was rolled up in a few weeks, how tens of thousands of terrorists have been killed or captured, how terrorist leaders continue to be eliminated!! the US now has Iran and Syria encircled by air, ground and naval units orders of magnitude greater than they were on 9/10/01.

For entire article you can read it here.......
U.S. Not Winning War in Iraq, Bush Says for 1st Time
President Plans to Expand Army, Marine Corps To Cope With Strain of Multiple Deployments
By Peter Baker
Washington Post Staff Writer
Wednesday, December 20, 2006; A01
President Bush acknowledged for the first time yesterday that the United States is not winning the war in Iraq and said he plans to expand the overall size of the "stressed" U.S. armed forces to meet the challenges of a long-term global struggle against terrorists.
As he searches for a new strategy for Iraq, Bush has now adopted the formula advanced by his top military adviser to describe the situation. "We're not winning, we're not losing," Bush said in an interview with The Washington Post. The assessment was a striking reversal for a president who, days before the November elections, declared, "Absolutely, we're winning."
In another turnaround, Bush said he has ordered Defense Secretary Robert M. Gates to develop a plan to increase the troop strength of the Army and Marine Corps, heeding warnings from the Pentagon and Capitol Hill that multiple deployments in Iraq and Afghanistan are stretching the armed forces toward the breaking point. "We need to reset our military," said Bush, whose administration had opposed increasing force levels as recently as this summer.
But in a wide-ranging session in the Oval Office, the president said he interpreted the Democratic election victories six weeks ago not as a mandate to bring the U.S. involvement in Iraq to an end but as a call to find new ways to make the mission there succeed. He confirmed that he is considering a short-term surge in troops in Iraq, an option that top generals have resisted out of concern that it would not help.
A substantial military expansion will take years and would not immediately affect the war in Iraq. But it would begin to address the growing alarm among commanders about the state of the armed forces. Although the president offered no specifics, other U.S. officials said the administration is preparing plans to bolster the nation's permanent active-duty military with as many as 70,000 additional troops.
A force structure expansion would accelerate the already-rising costs of war. The administration is drafting a supplemental request for more than $100 billion in additional funds for the wars in Iraq and Afghanistan, on top of the $70 billion already approved for this fiscal year, according to U.S. officials. That would be over 50 percent more than originally projected for fiscal 2007, making it by far the costliest year since the 2003 invasion.
Since the attacks of Sept. 11, 2001, Congress has approved more than $500 billion for the wars in Iraq and Afghanistan, as well as for terrorism-related operations elsewhere. An additional $100 billion would bring overall expenditures to $600 billion, exceeding those for the Vietnam War, which, adjusted for inflation, cost $549 billion, according to the Congressional Research Service.
For all the money, commanders have grown increasingly alarmed about the burden of long deployments and the military's ability to handle a variety of threats around the world simultaneously. Gen. Peter J. Schoomaker, the Army's chief of staff, warned Congress last week that the active-duty Army "will break" under the strain of today's war-zone rotations. Former secretary of state Colin L. Powell, a retired chairman of the Joint Chiefs of Staff, said on CBS News's "Face the Nation" on Sunday that "the active Army is about broken."
Democrats have been calling for additional troops for years. Sen. John F. Kerry (D-Mass.) proposed an increase of 40,000 troops during his 2004 campaign against Bush, only to be dismissed by the administration. As recently as June, the Bush administration opposed adding more troops because restructuring "is enabling our military to get more war-fighting capability from current end strength."
But Bush yesterday had changed his mind. "I'm inclined to believe that we do need to increase our troops -- the Army, the Marines," he said. "And I talked about this to Secretary Gates, and he is going to spend some time talking to the folks in the building, come back with a recommendation to me about how to proceed forward on this idea."
In describing his decision, Bush tied it to the broader struggle against Islamic extremists around the world rather than to Iraq specifically. "It is an accurate reflection that this ideological war we're in is going to last for a while and that we're going to need a military that's capable of being able to sustain our efforts and to help us achieve peace," he said.
Bush chose a different term than Powell. "I haven't heard the word 'broken,' " he said, "but I've heard the word, 'stressed.' . . . We need to reset our military. There's no question the military has been used a lot. And the fundamental question is, 'Will Republicans and Democrats be able to work with the administration to assure our military and the American people that we will position our military so that it is ready and able to stay engaged in a long war?' "
Democrats pounced on Bush's comments. "I am glad he has realized the need for increasing the size of the armed forces . . . but this is where the Democrats have been for two years," said Rep. Rahm Emanuel (Ill.), the new House Democratic Caucus chairman. Kerry issued a statement calling Bush's move a "pragmatic step needed to deal with the warnings of a broken military," but he noted that he opposes increasing troops in Iraq. Even before news of Bush's interview, Rep. Ike Skelton (D-Mo.), incoming chairman of the House Armed Services Committee, told reporters that the military is "bleeding" and "we have to apply the tourniquet and strengthen the forces."
The Army has already temporarily increased its force level from 482,000 active-duty soldiers in 2001 to 507,000 today and soon to 512,000. But the Army wants to make that 30,000-soldier increase permanent and then add between 20,000 and 40,000 more on top of that, according to military and civilian officials, who spoke on the condition of anonymity. Every additional 10,000 soldiers would cost about $1.2 billion a year, according to the Army. Because recruitment and training take time, officials cautioned that any boost would not be felt in a significant way until at least 2008.
Bush, who has always said that the United States is headed for victory in Iraq, conceded yesterday what Gates, Powell and most Americans in polls have already concluded. "An interesting construct that General Pace uses is, 'We're not winning, we're not losing,' " Bush said, referring to Marine Gen. Peter Pace, the Joint Chiefs chairman, who was spotted near the Oval Office before the interview. "There's been some very positive developments. . . . [But] obviously the real problem we face is the sectarian violence that needs to be dealt with."
Asked yesterday about his "absolutely, we're winning" comment at an Oct. 25 news conference, the president recast it as a prediction rather than an assessment. "Yes, that was an indication of my belief we're going to win," he said.
Bush said he has not yet made a decision about a new strategy for Iraq and would wait for Gates to return from a trip there to assess the situation. "I need to talk to him when he gets back," Bush said. "I've got more consultations to do with the national security team, which will be consulting with other folks. And I'm going to take my time to make sure that the policy, when it comes out, the American people will see that we . . . have got a new way forward."
Among the options under review by the White House is sending 15,000 to 30,000 more troops to Iraq for six to eight months. The idea has the support of important figures such as Sen. John McCain (R-Ariz.) and has been pushed by some inside the White House, but the Joint Chiefs have balked because they think advocates have not adequately defined the mission, according to U.S. officials.
The chiefs have warned that a short-term surge could lead to more attacks against U.S. troops, according to the officials, who described the review on the condition of anonymity because it is not complete. Bush would not discuss such ideas in detail but said "all options are viable."
While top commanders question the value of a surge, they have begun taking moves that could prepare for one, should Bush order it. Defense officials said yesterday that the U.S. Central Command has made two separate requests to Gates for additional forces in the Middle East, including an Army brigade of about 3,000 troops to be used as a reserve force in Kuwait and a second Navy carrier strike group to move to the Persian Gulf.
Gates has yet to approve the moves, which could increase U.S. forces in the region by as many as 10,000 troops, officials said. The previous theater reserve force, the 15th Marine Expeditionary Unit, was recently moved to Iraq's Anbar province to help quell insurgent violence. Gen. George W. Casey, the U.S. commander in Iraq, has called for the additional brigade -- likely the 2nd Brigade, 82nd Airborne Division -- to be positioned to move into Iraq hotspots if needed.
The additional carrier strike group would give Gen. John P. Abizaid, head of the Central Command, more flexibility in a volatile region, said one official. While such a move would certainly send a pointed message to Iran, the official said it would also allow additional strike capabilities in Iraq.
Staff writers Robin Wright, Lori Montgomery, Josh White, Ann Scott Tyson, Michael Abramowitz and Walter Pincus contributed to this report.

Posted by Wild Thing at 12:47 AM | Comments (21)
---
David Zuker's Reply in Video to Baker/Iraq Study Group
Zucker Video-Compares Baker/Iraq Study Group To Neville Chamberlin's "Peace In Our Time"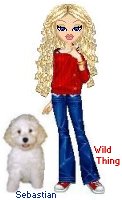 Wild Thing's comment......
Zuker is great at doing these and he is right on with this video. We all know how Baker can't bow low enough to Iran or his Saudi masters. He cant lick their boots fast enough, and he cant wait to sell out Israel.

Posted by Wild Thing at 12:44 AM | Comments (8)
---
December 19, 2006
Nancy Pelosi's Coronation Plans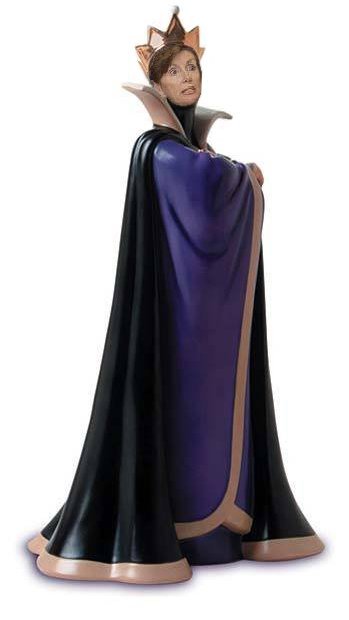 Nancy Pelosi's Modest Coronation Plans
Canada Free Press
Speaker-elect Nancy Pelosi, Democrat from California, has big, expensive plans for commemorating her ascension to the head of the "People's House" in early January.
Indeed, the bug-eyed lady from San Francisco has slated a four-day gala of pomp and circumstance that will make the installation of Pope Benedict XVI by the Vatican seem absolutely skimpy by comparison.
To begin with, the San Francisco Chamber of Commerce and Labor Council delegation of 50 people will be jetting back East to participate in the first coronation of a queen in American history—excepting only the first swearing-in ceremony for Barney Frank several years ago.
The main event is scheduled for noon on January 4, when the U.S. House meets to elect Pelosi in a formal process expected to take several hours.
On the evening of January 4, Pelosi will be honored at a concert/fundraiser for the Democratic Congressional Campaign Committee. Admittance will be pricey, at $15,000.
The steep ticket price was necessary to keep the party's base—homeless bums, drug addicts, welfare cheats, convicted felons, illegal aliens, et al.--from crashing. Therefore, an "entertainment tax" of $14,999 per ticket seemed to make perfect sense, at least from a warped liberal perspective.
On the morning of January 5, Pelosi will be the host for a "People's House'' event in the historic Cannon Caucus Room across from the Capitol. She will spend an hour or two meeting and greeting anyone who wants to line up to say hello—excepting, of course, Republicans and miscreants from the party base as identified above.
After that, it is simply a matter of time until Pelosi and Harry Reid, her co-conspirator in the U.S. Senate, ruin America's economy, military, foreign policy, space program, and funnel any remaining funds in the U.S. treasury to poor illegal aliens from Mexico.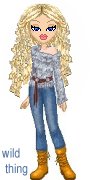 Wild Thing's comment.......
I remember how with the last two presidential inaugurations and all the attending inaugural balls eetc., we heard over and over again anfd from the LEFT about how too expensive it is. "Couldn't that money be better spent somewhere else?" And then we found out, no, these are corporate contributors and political contributors. "Well, couldn't they give their money to something else? Why does it have to be so expensive? Why do we have to go into such pomp and circumstance? It's just over the top." None of that will be said about Nancy Pelosi's coronation.
So guess what I am saying it about Pelosi. hahaha Whoever goes to this has to shell out $15,000 and thatIS nuts!
Posted by Wild Thing at 12:55 AM | Comments (12)
---
Traitor Says He Learned Much From Troops In Iraq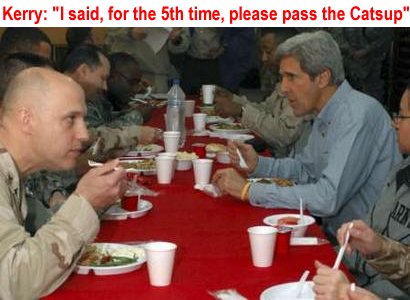 br>
Sen. John Kerry said meeting with American and British troops in Iraq on Saturday helped clear his thoughts about what needs to be done to stabilize the country and he looked forward to hearing ideas from Iraqis.
Today was very informative and very helpful in crystallizing some of my thoughts insofar as what we can negotiate . . . and what needs to be accomplished," Kerry told The Associated Press by telephone.
"I certainly learned more about what the troops can or can't achieve," he said.
At Camp Warhorse in Diyala, northeast of the capital, Kerry said he also met local Iraqi officials responsible for one of the most sectarian-charged areas of the country.
Kerry declined to elaborate on how the visit affected his views on Iraq because his meetings continue Sunday. He is scheduled to meet with Prime Minister Nouri al-Maliki for a firsthand assessment on "what's possible in the political dynamics."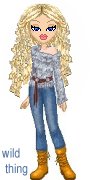 Wild Thing's comment.....
A person doesn't have to be an expert in reading body language to get the message the troopers are sending in those photos. I just wish that Kerry would go away! But I bet he will not, and will most likely run for president!
So much for being a traitor to America and not be punished for it. Kerry has gotten away with our troops being tortured more then they already were in Vietnam and he acts like he is soooo innocent. I hate him!!!!
Posted by Wild Thing at 12:47 AM | Comments (10)
---
Mujahedin Fighters Return To Spain From Iraq
Mujahedin fighters return to Spain from Iraq: report
MADRID - Mujahedin fighters have returned to bases in Spain after gaining combat experience in Iraq and are now a potential threat to European security, Spanish newspaper El Pais reported on Sunday.
Potential? Nah, they must be back to reconstitute La Convivencia.
According to El Pais the fighters worked alongside cells controlled by late Al Qaeda senior leader and Jordanian extremist Abu Musab Al Zarqawi, killed in June.
'They are the new Trojan horse of Al Qaeda and its satellites on our territory and they are already preparing themselves,' deputy director of the European police network Europol, Mariano Simancas, told El Pais.
'They represent a serious threat for the countries of the European Union,' Simancas added.
El Pais quoted anti-terrorist sources as saying that an unspecified number of formerly Spanish-based Algerians and Moroccans who had gained experience in handling arms and explosives in Iraq had now returned.
'But they are doing nothing for the moment. They are biding their time, which complicates things when it comes to making arrests,' one unnamed expert told El Pais.
Two years ago, Simancas told a parliamentary investigation into the March 11, 2004 Madrid bombings that Islamic terrorism was an ongoing major security threat and that it was not possible to know '100 percent' where radical groups might strike.
In midweek Spain arrested 11 suspected Islamist militants in Spain's north African enclave of Ceuta on suspicion they were planning attacks 'of a terrorist nature.'

Posted by Wild Thing at 12:44 AM | Comments (2)
---
December 18, 2006
U.S. Forces 'losing' In Iraq, Powell Says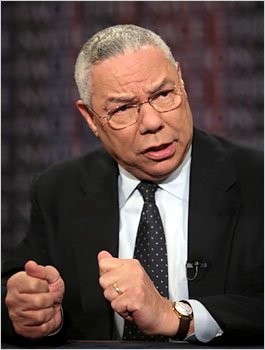 The former secretary of state Colin Powell said Sunday that badly overstretched U.S. forces in Iraq were losing the war there and that a temporary U.S. troop surge probably would not help.

"There really are no additional troops" to send, Powell said, adding that he agreed with those who say that the U.S. Army is "about broken."
"We are losing — we haven't lost — and this is the time, now, to start to put in place the kinds of strategies that will turn this situation around," Powell said on CBS-TV.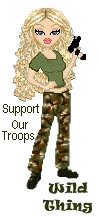 Wild Thing's comment....
Can't these people just wait to see what Bush will decide to do and then rip it apart later? We know they will no matter what Bush decided. But for Powell to say our troops are " losing in Iraq" makes me furious.
Our troops fought hard and got to Baghdad, they HAVE won and taken out many of the top officials, including the arrest of Saddam. That is not losing in Iraq in my opinion. Powell could have made his comments in a different way without saying U.S. Forces are losing in Iraq. It gives an entirely different connotation to what has actually happened, not only in Iraq but also in Afghanistan.
Posted by Wild Thing at 12:55 AM | Comments (15)
---
They Call Him Lucky
Iraqi translator for US forces Omar Satar Hussein opens the door of an armored US Humvee, west of the restive city of Baquba, northeast of Baghdad. Nicknamed "Lucky" by US soldiers for surviving many explosions of improvised explosive devices (IED), mortar attacks and gunfights, Hussein has been cast out by all of his family and friends who consider him a traitor and a collaborator because of his work with the US forces.(AFP/File/Patrick Fort)

'Lucky' Iraqi translator has America and little else
BAQUBA, Iraq (AFP) - Omar Satar Hussein -- an Iraqi working as a translator for the US army -- goes by the nickname "Lucky", having survived, by his count, 37 shootings, 30 bombings and 11 mortar strikes.
He's also lost everything he ever cared about in the world: his family, his fiancee and his friends.
"I didn't choose my nickname. Everyone just started to call me that," he said. "Yeah, I'm lucky with my job. I've survived many attacks, but I'm very unlucky with my private life."
The life of an interpreter for the US army in Iraq is not an easy one. From social ostracism to death at the hands of insurgents, the job is fraught with risk.
"Everybody in Baquba knows my job -- I work for the Americans," said Lucky, who, alone among his translator colleagues, does not wear a mask to conceal his identity.
"I have no family anymore. My grandfather told me that I didn't belong anymore, so America is all I have."
Hailing from the restive city of Baquba in Iraq's Diyala province, now the scene of vicious sectarian battles and confessional cleansing, Hussein first learned English in school, but mastered the language from old music cassettes.
Abba, Bryan Adams, Lionel Richie all helped him along his linguistic journey. To this day, his favorite song is the Bee Gees' "Staying Alive".
Posted by Wild Thing at 12:47 AM | Comments (2)
---
Troops Still Finding Mass Graves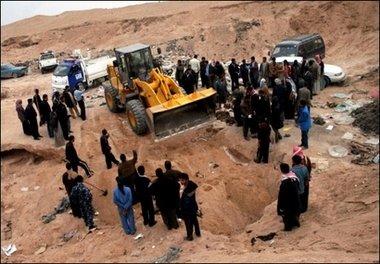 Iraqis dig the site of a mass grave discovered at an area 20 Km south of the holy city of Karbala, central Iraq.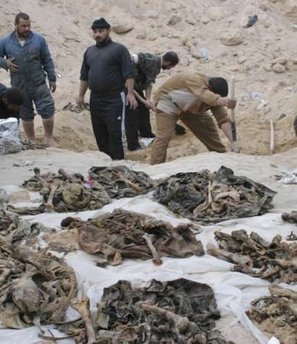 The remains of bodies found buried in a mass grave in Kerbala
Wild Thing's comment......
They are still finding these mass graves and all I can think of is how so many on the left have said we should have left Saddam in power.
Posted by Wild Thing at 12:44 AM
---
December 17, 2006
"24" 6th Season To Begin January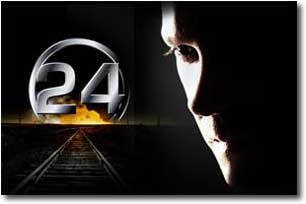 A month from now the 6th season of "24" will start agan. It is an Emmy and Golden Globe award winning show and stars Kiefer Sutherland as Agent Jack Bauer, who heads a field operations unit of the Counter Terrorist Unit.
Each episode portrays one hour of that day, with one season comprising 24 episodes or a day in the life of Jack Bauer.
It is such a popular show that there is also a blogs for Bauer. I love it and it is such an excellent show. Many friends of ours have worked on the show so it is fun in that way too, to see them doing their stunts and acting.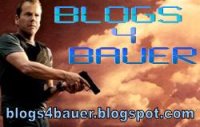 Blopgs 4 Bauer has some fun examples of how to talk like Jack Bauer. hahahahaha Go check them out.
Posted by Wild Thing at 05:55 PM | Comments (4)
---
Good Enough to Die For by Russ Vaughn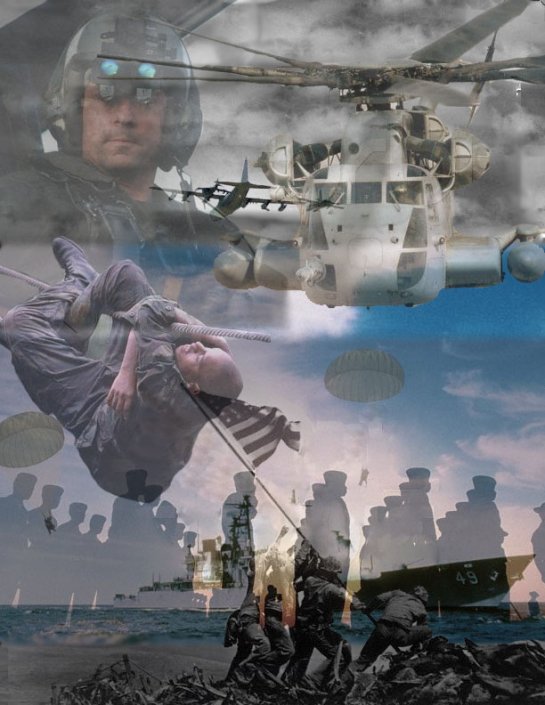 Good Enough to Die For
By Russ Vaughn
American Thinker
I have just read a mea culpa by Vietnam War protestor, novelist and poet, Pat Conroy, who possesses the literary skills to express what I am willing to bet many other older American males, his former brothers at the barricades, also feel, but lack the skills and the honesty to articulate. It is left to men like the politically born again David Horowitz and novelist Conroy to speak for these old troupers of the Left's long-haired legions, to reveal their long hidden recognition that they were possibly misguided in their protesting but more often than most will ever admit, motivated more by fear of serving in combat than by any sense of moral/political rectitude.
For that reason this is an issue that reverberates only within the ranks of male protestors of that era. For the braless, hygiene and make-up challenged young women of the movement, there existed no threat of death or disfigurement in combat, so the purity of their motives is questionable only in the intellectual, not the moral sense. They may have been naïve fools but they weren't hiding a blushing personal cowardice behind the skirts of world socialism. This then, is an issue of character only for these now old, greying men who, like Conroy, must eventually face the moral consequences of their actions in those turbulent days.
As someone who, like most of us, has experienced events in my life where I now wish that I had shown more moral and physical courage, more honesty, and most importantly, more unquestioning love and understanding of family, I know how those failures live with you long after the memories of trying to do so many things right have dimmed. Many of my lapses involved nothing more than minor events where I failed to speak up, or stand up and be counted, or even stand up and be knocked down; but regardless of their minor nature, it is these life events that forever remain active in my psyche. In my mid-sixties now, I have learned all too well that it's not the fights you won or even the fights you lost that keep niggling away at the edges of your conscience: it's the fights you failed to fight when you knew damned well that you should.
Deceased author John D. MacDonald, who wrote the wonderful Travis McGee mystery series, once explained through his fictional hero, McGee, the way to make correct moral decisions and it is a simple wisdom that has stayed in my brain, but not always exemplified by my behavior, through the remainder of my life. It is nothing more than this: do the hard thing. When faced with tough choices, look to that course of action which is the one you want least to follow because it appears to be the most difficult for you; it may hurt personally, but almost always, it is the right course for you to follow for the good of others.
My belief is that a lot of Vietnam War protestors were rightfully fearful of the physical perils of combat, as were all those of us who chose to serve there; but where we tamped down those fears and continued the mission, they wrongfully used a contrived moral outrage against the war as convenient cover to conceal their cowardice. To buttress that theory one simply has to look at how the huge, angry protests diminished, and ultimately disappeared in a remarkably short time once Congress ended the military draft. As young, draft-age men, all those angry protestors were able at the time to righteously rationalize away their true motivation until Congress stole their alibi, and only now, with the awareness and self-accounting that comes with age, are they, like Pat Conroy, facing the truth of their personal cowardice. Sadly, too late, they have come to realize the truth of Conroy's most perceptive quote:
"America is good enough to die for even when she is wrong."
I believe those are words worthy of being carved into every war memorial in America. And I am thankful that I and all my brothers and sisters at arms who served then, and those who serve now, possessed then and now, but even in our callow youth, the intrinsic wisdom to recognize that truth. All Americans must die, but those who understand this fundamental reality about this very unique nation will die with their chins held just a few degrees higher than those who didn't realize it when they should have, but now do, like Conroy and his legions, and sadly, those young people of today who still do not.

SSGT Russ Vaughn
2d Bn, 327th Parachute Infantry Regiment
101st Airborne Division
Vietnam 65-66

Also posted at:
* Old War Dogs
Posted by Wild Thing at 01:55 AM | Comments (11)
---
Incoming Chairmen Ready to Investigate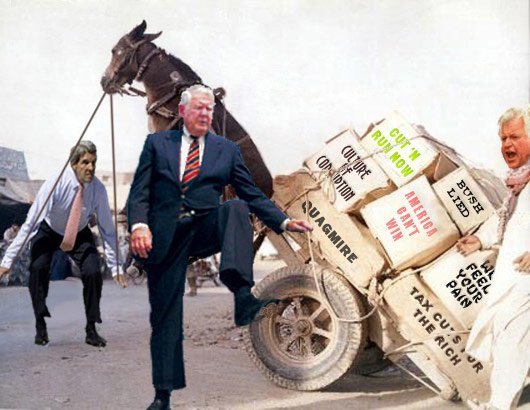 Incoming Chairmen Ready to Investigate
The Washington Post
Incoming Democratic committee chairmen say they will hold a series of hearings and investigations early next year to build the case for their call for a phased withdrawal of U.S. troops from Iraq and for possible action against defense contractors found to have wasted billions in federal funds.
The emerging plans to grill administration officials on the conduct of the war are part of a pledge for more aggressive congressional oversight on issues such as prewar intelligence, prisoner treatment at Abu Ghraib and Guantanamo Bay, and the government's use of warrantless wiretaps.
Among the most eager incoming chairmen is Sen. Carl M. Levin (D-Mich.), a lawyer with a professor's demeanor and a prosecutor's doggedness. As head of the Senate Armed Services Committee, Levin, 72, will be his party's point man on the Iraq war and on the Democrats' call to begin withdrawing troops in the coming months.
In the House, Rep. John P. Murtha (D-Pa.), another leading advocate of a phased withdrawal, has vowed to use his Appropriations subcommittee chairmanship to investigate the Iraq war, holding "two hearings a day for the first three or four months ....to find out exactly what happened and who's been responsible for these mistakes."
Sen. Patrick J. Leahy (D-Vt.) said he will use his Judiciary Committee perch to conduct "real oversight" of the FBI and the Justice Department and to delve into "the abuse of billions of taxpayers' dollars sent as development aid to Iraq."
"I am not prepared to accept answers like 'I can't talk about it,' " Leahy said in a recent speech at Georgetown University's law school.
Levin, a sharp critic of the administration's use of prewar intelligence, will have new, substantial powers to press the White House for information and for a new direction in Iraq.
Having Levin replace John W. Warner (R-Va.) as chairman of the Senate Armed Services Committee will "hugely" change oversight, said Sen. John D. Rockefeller IV (D-W.Va.), a longtime colleague. Rockefeller, incoming chairman of the Senate intelligence committee, also plans more aggressive hearings.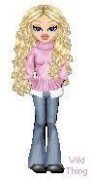 Wild Thing's comment......
They haven't even been sworn in yet and ALREADY the investigations are starting, or being talked about. hahahaha Amazing, just amazing! The can hardly wait!
Posted by Wild Thing at 01:47 AM | Comments (2)
---
Wreaths Across America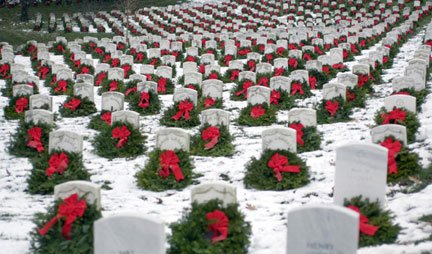 Wreaths Across America honor's America's vets in over 230 state and national cemeteries, and veteran monuments.
Their mission:
Remember - Honor - and Teach
Remember the fallen
Honor those who serve
Teach our children the value of freedom.

2006 will mark the 15th anniversary of holiday wreaths being sent from the State of Maine to Arlington National Cemetery.
Each year the folks at Worcester Wreath Company make and decorate wreaths that will adorn over 5000 headstones of our Nation's fallen heroes - in what has become an annual event coordinated with the Cemetery Administration and the Maine State Society.
Morrill and Karen Worcester, of Worcester Wreaths have donated wreaths for the last 15 years. They go to schools all over the country to let them know who gives us freedom, and to teach them to honor the troops..
Spurred by the tremendous outpouring of letters and interest, and to celebrate the 15 years of giving, Worcester Wreath Company solicited Civil Air Patrol and its members to help expand the reaches of the Arlington Wreath Project with Wreaths Across America – the placing of memorial wreaths during a special ceremony at each of the over 230 State and National Cemeteries, and Veterans Monuments across the country.
Morrill Worcester - President of Worcester Wreath Company explains his desire to develop the Wreaths Across America project:
"Our goal is to expand the recognition of those who serve our country, both past, present, and future, as well as their families who deserve our support. Without the sacrifices of our veterans, there would be no opportunity to enjoy the freedoms, the life we live today."

Wild Thing's comment.....
I think this is wonderful that they do this. America has so many very special citizens that truly love America and know who to thank, and to never forget why we live in the land of the free. Good people that want to thank our troops, their families, our Veterans that have lead the way.
Posted by Wild Thing at 12:55 AM | Comments (2)
---
Happy Hanukkah To All Our Jewish Friends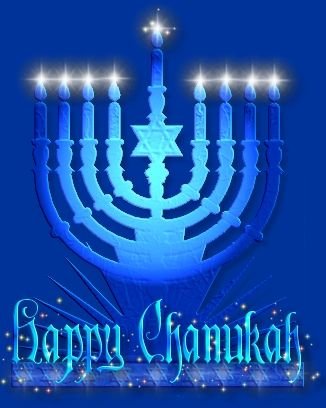 Happy Hanukah to everyone. It's meaning of the triumph of a desire for freedom speaks to all.
Hanukkah, also known as the Festival of Lights or Festival of Rededication, is an eight-day Jewish holiday that starts on the 25th day of Kislev, which may be in December, late November, or, while very rare in occasion, early January (as was the case for the Hannukkah of 2005–2006). The festival is observed in Jewish homes by the kindling of lights on each of the festival's eight nights, one on the first night, two on the second night and so on.
Posted by Wild Thing at 12:47 AM | Comments (1)
---
December 16, 2006
In Country With Our Awesome Troops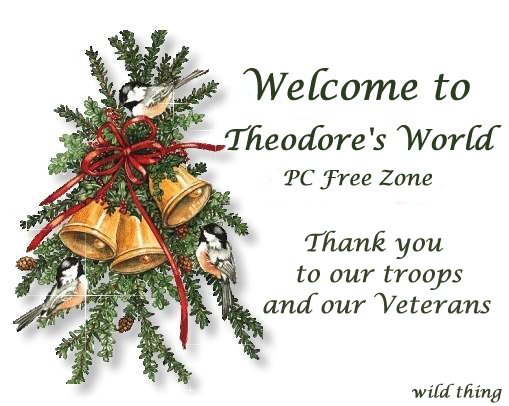 US Marines gather together for a quick moment of motivation before heading out on a patrol near al-Karmah village, near the city of Fallujah, west of Baghdad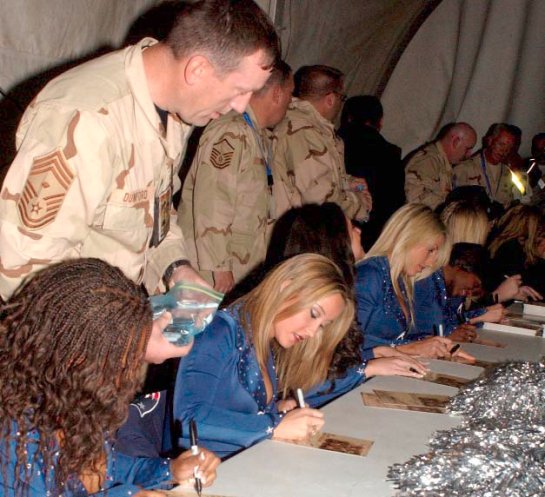 Cheerleaders from the New England Patriots sign autographs after their performance...Iraq.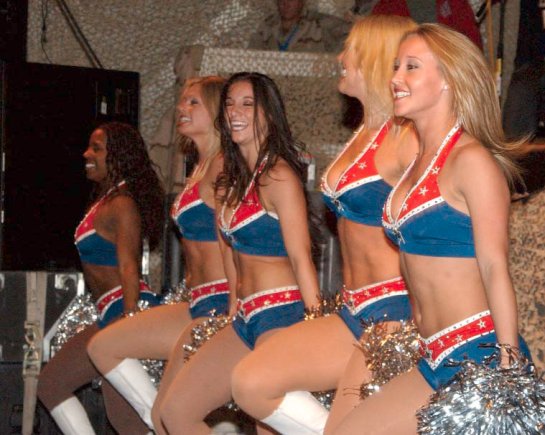 The New England Patriots cheerleaders perform a routine for service members at Bagram Airfield.
U.S. Army Soldiers from Task Force Gauntlet, 10th Mountain Division and U.S. Air Force Explosive Ordinance
Division, dismount from a CH-47 Chinook helicopter in the mountainous region of Landikheyl, Afghanistan. They were searching for weapons caches.
By Army Sgt. 1st Class Dexter D. Clouden
55th Combat Camera Company
Posted by Wild Thing at 02:55 AM | Comments (4)
---
Defying Bush, Specter Plans Syria Trip ~ Yep It's Contagious!
Defying Bush, Specter Plans Syria Trip
Newsmax
Sen. Arlen Specter, a 26-year Senate Republican, said he will visit Syria despite loud objections by the Bush administration, contending the situation in Iraq is so dire that it is time Congress step up to the plate and see what it can do.
Specter, R-Pa., said in an interview late Friday that he is planning a trip to the Middle East that will include Israel and Syria. The senator said he and other Republicans are concerned that the administration's policies in the Middle East are not working and that other GOP members may follow in his footsteps.
"I've talked to my Republican colleagues, and there is a disquiet here," Specter said.
The visit, coming on the heels of a trip by Florida Sen. Bill Nelson, would be a direct affront to the White House. The United States has limited diplomatic ties with Syria because of its support for Hezbollah and Hamas, which the U.S. deems terrorist organizations. President Bush has expressed reluctance to seek help from Damascus on Iraq until the Syrians curb that support and reduce their influence in Lebanon.
The White House sharply criticized Nelson, a Democrat, for visiting Syria despite Nelson's assertion that the meeting was helpful. Nelson said Syrian President Bashar Assad said he was willing to help control the Iraq-Syrian border, where foreign fighters cross into Iraq.
"We think it's inappropriate," White House spokesman Tony Snow said Thursday of the planned congressional trips to the region. In addition to Nelson and Specter, Sens. John Kerry, D-Mass., and Christopher Dodd, D-Conn., were expected to visit Syria.
"The concern here, among other things, is that this does not strengthen the hand of democracy in the region ... but instead allows the Syrians to dodge the real responsibilities they have," Snow said.
White House spokesman Alex Conant said late Friday that Snow's comments hold true for Specter as well.
The diplomatic push from Congress found revived inspiration from a bipartisan panel that recently recommended the U.S. engage Iran and Syria on the war in Iraq. Bush has remained cool to the proposal by the Iraq Study Group, which was led by former GOP Secretary of State James A. Baker III and former Rep. Lee Hamilton, D-Ind.
In recent days, Secretary of State Condoleezza Rice asked Specter in a telephone call not to go to Syria, the senator said. But Specter, who had acquiesced previously to similar requests, said time was up.
"I deferred to them a year ago, and I deferred to them last August," Specter said. "And if there were any signs the administrative policy (in the Middle East) was working, I'd defer to them again."
Specter said he wasn't under the impression he would walk away with a diplomatic deal or believed he was stepping on anyone's toes. But, he added, lawmakers could conduct fact-finding trips that could help inform discussions and still leave foreign policy negotiations up to the White House.
"I now believe that with the report of the independent study group and the administration policy, which is not working, there should be a fresh look at it by Congress," said Specter, who chairs the Judiciary Committee and is a senior member of the Appropriations panel
.
Specter's interest in Syria - and willingness to buck White House party line - is nothing new. The Republican has visited Syria 15 times since 1984 and even attended the funeral of Assad's father. The senator visited with then-Iraqi President Saddam Hussein in 1990 and has tried repeatedly to engage officials in Iran, although to no avail.
Specter has challenged the Bush administration's position on other matters as well, including the White House policy toward terrorism suspects.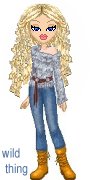 Wild Thing's comment......
Good lord! Is something in the water they are all drinking? When is thistreason going to stop???!!! Perhaps for once in his not so illustrious career Specter will do what is best for the USA and stay in Syria. What an interloping, seditionist creep. Meglomania, thy name is RINO RAT.
Well this says it all about Specter:
Specter's interest in Syria - and willingness to buck White House party line - is nothing new. The Republican has visited Syria 15 times since 1984 and even attended the funeral of Assad's father. The senator visited with then-Iraqi President Saddam Hussein in 1990 and has tried repeatedly to engage officials in Iran, although to no avail.
Posted by Wild Thing at 02:47 AM | Comments (10)
---
Only Muslims Are Innocent????
A known British Mullah Mr. Anjum Chaudri describes the "Killing of Innocent" Non-Muslims civilians in the suicide bombing as "Legitimate".
Posted by Wild Thing at 01:55 AM | Comments (6)
---
Pelosi Targets Grassroots Freedom of Speech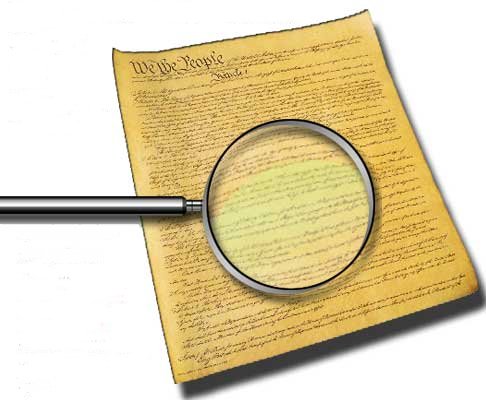 Pelosi Targets Grassroots Freedom of Speech
Human Events
House Speaker-to-be Nancy Pelosi (D.-Calif.) has pledged to take up a lobbying reform proposal that would impose new regulations on speech by grassroots organizations, while providing a loophole in the rules for large corporations and labor unions.
The legislation would make changes to the legal definition of "grassroots lobbying" and require any organization that encourages 500 or more members of the general public to contact their elected representatives to file a report with detailed information about their organization to the government on a quarterly basis.
The report would include identifying the organization's expenditures, the issues focused on and the members of Congress and other federal officials who are the subject of the advocacy efforts. A separate report would be required for each policy issue the group is active on.
"Right now, grassroots groups don't have to report at all if they are communicating with the public," said Dick Dingman of the Free Speech Coalition, Inc. "This is an effort that would become a major attack on the 1st Amendment."
Under the bill, communications aimed at an organization's members, employees, officers or shareholders would be exempt from the reporting requirement. That would effectively exempt most corporations, trade associations and unions from the reporting requirements—but not most conservative grassroots groups, which frequently are less formally organized.
Larger, well-funded organizations are also currently eligible for a "low-dollar lobbyist exemption" that Pelosi's bill does not give to grassroots organizations. If an organization retains a lobbyist to contact lawmakers directly at a cost of $2,500 per quarter or less, or employs a full-time lobbyist at a cost of $10,000 per quarter or less, the organization does not have to report to the government.
Public Citizen, a liberal "government watchdog," is taking credit for helping Pelosi craft the legislation and expects the final draft of the bill to closely resemble Pelosi's Honest Leadership and Open Government Act of 2006, which contains these provisions.
Craig Holman, a lobbyist for Public Citizen, said the changes would help "streamline" how grassroots organizations are regulated by the IRS and other laws. Public Citizen would like Congress to adopt the IRS's definition of "lobbying," which includes communication that encourages the general public to contact a member of Congress on pending legislation or public policy.
"The IRS has a definition that requires all organizations, including non-profits, to file as a part of our tax returns," Holman said. "When it comes to the election code and the lobbying disclosure act, they have no definition of grassroots lobbying. It's excluded from everything. The IRS has a definition of grassroots lobbying, but their information is not publicly reported. It's just our tax returns to the IRS."
Suzanne Coffman, director of communication for Guidestar.org, which makes IRS 990 forms available on the Internet, said any secular, non-profit organization that has more than $25,000 in income per year is required by law to make the last three years worth of tax forms available upon request. "We get them directly from the IRS, and we have more than two million 990s online" said Coffman. "For non-charitable organizations, like private charities or private foundations, we have fewer because the IRS began scanning those only in April 2005. They focused on charitable organizations, which make up the bulk of exempt organizations, because those are the ones that accept tax-deductible contributions. The need for accountability is much higher with them than with other types of organizations which are sort of subsidized by the taxpayer because they federally are tax exempt, but not like a charity is."
Public Citizen's public IRS 990 disclosure forms show that it raised more than $3 million in 2005. That year, the group spent $297, 431 on mail and $178,182 on consulting and professional fees.
A coalition of grassroots organizers, including David Keene of the American Conservative Union, Larry Pratt of Gun Owners of America and Terrence Scanlon of the Capitol Research Center, have written an open letter calling on Public Citizen to renounce its efforts, which they called "flawed to the point of hypocrisy."
"This bill would apply to those who have no Washington-based lobbyists, who provide no money or gifts to members of Congress, and who merely seek to speak, associate and petition the government," it said. "Regulating the speech, publishing, association and petitioning rights of citizens is not targeted at corruption in Washington, as Public Citizen and its supporters would believe. Instead, it is targeted directly at the 1st-Amendment rights of citizens and their voluntary associations."
The Lobbying Transparency and Accountability Act, which made some of these changes, was actually approved by both the House and the Senate in the 109th Congress, but failed to make it through a conference committee.
To help dramatize the bill this time around, Pelosi is planning to assign sponsorship of various amendments to incoming freshman, which they will promote in their maiden House floor speeches.
Current law prevents former members of Congress and senior staff as well as senior executive staff from lobbying for one year. Pelosi's proposal would extend that to two years and completely ban members and staff from accepting gifts, meals and privately sponsored travel.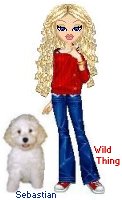 Wild Thing's comment....
They want to shut us up. They think they have the ability to take away the very Rights, the Founding Father's intended us to have, keep, and hold sacred. The Democrats have the media no matter what, so what they want the world to know will always be pushed, discussed and advertised.
Posted by Wild Thing at 01:47 AM | Comments (10)
---
December 15, 2006
White House: Syrian Visits Hurt Progress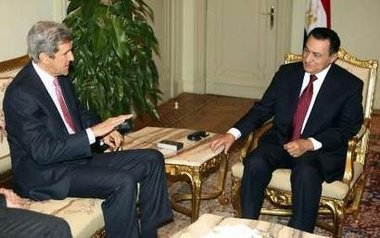 Sen.John Kerry meets with Egyptian President Hosni Mubarak at the Al Itahedeya Palace in Cairo December 14, 2006. REUTERS/Stringer (EGYPT)
White House: Syrian and Other Visits Hurt Progress
WASHINGTON — The White House said Thursday that trips to Syria by U.S. lawmakers are a public relations victory for a government that is thwarting democratic reform in the Middle East.
The Bush administration has tried to discourage lawmakers from going to Syria, White House press secretary Tony Snow said. "We think it's inappropriate."
Sen. Ben Nelson, D-Fla., emerged from a meeting with Syrian President Bashar Assad in Damascus on Wednesday, saying Assad was willing to help control the Iraq-Syrian border. Nelson said he viewed Assad's remarks as "a crack in the door for discussions to continue. I approach this with realism, not optimism."
Snow said the trip by Nelson, a member of the Armed Services and Foreign Relations committees, and future visits to Syria expected by Sens. John Kerry, D-Mass., Christopher Dodd, D-Conn., and Arlen Specter, R-Pa., send an unhelpful, mixed message to the Syrians.
"We want to make sure that they understand that just because they have visitors does not mean that the position of the United States government has changed," Snow said.
Taking issue with the White House, Dodd said in a statement that members of Congress "need to go to hotspots not just garden spots. I can't think of a more critical part of the world than the Middle East and I can't think of a more critical player in affecting events in the region for good or for bad than Syria."
Kerry spokesman David Wade said the senators were engaged in fact finding, not negotiating. "If Ronald Reagan could talk to the `evil empire,' surely United States senators with a responsibility to American troops can visit Syria," Wade said, referring to Reagan's description of the former Soviet Union.
The bipartisan Iraq Study Group recommended that the administration engage in direct talks with Syria, but President Bush has reacted coolly to that suggestion.
"The point is that even lending a further specter of legitimacy to that government undermines the cause of democracy in the region," Snow said about Nelson's trip.
Nelson's spokesman Dan McLaughlin called the remarks a "baseless attack" and said the White House was producing the "same old tired, mean-spirited partisan politics" that were unhelpful to the situation in Iraq. McLaughlin defended Nelson's trip as par for the course for a senator who sits on three oversight committees: Armed Services, Foreign Relations and Intelligence.
"In Syria, he met with a man he's met with twice before _ not to negotiate, which is the president's job, but to talk and gather facts and report back to Congress and the State Department," McLaughlin said. "Senators meet with heads of state all the time."
The United States has limited diplomatic ties with Syria because of its support of Hezbollah and Hamas, which the United States considers terrorist organizations. Bush expressed reluctance to seek help from Damascus on Iraq until the Syrian government curbs that support and reduces its influence in Lebanon.
"The Syrians should have absolutely no doubt that the position of the United States government is the same as it has been," Snow said
And another example of this
treason:
Kerry criticizes Bush in Egypt
Senator John Kerry, visiting Egypt Thursday during a tour of the Middle East, accused the Bush administration of neglecting the Israeli-Palestinian conflict.
Kerry met Egyptian President Hosni Mubarak and said they discussed Iraq as well as the Israeli-Palestinian dispute.
"I have always believed that the Middle East peace process is the critical issue of the region, and it has not been focused on for the past 6-7 years adequately," the Massachusetts Democrat told reporters after meeting Mubarak. "I think there has been a huge loss of opportunities."
Kerry, who narrowly lost to President Bush in the 2004 election, is also planning to visit Iraq, Lebanon, Syria, Jordan and Israel.
The senator said he agreed with the recommendation of the Iraq Study Group that the U.S. should engage adversaries such as Iran and Syria in trying to curb the conflict in Iraq. The recommendation was contained in the report by the bipartisan commission to the White House last week.
"I think it is important to talk and have a dialogue, but you don't give up our principles and you don't make deals that are against your larger interest. Syria needs to understand that and also Iran, but I think it is important to begin a discussion," Kerry said.
President Bush has expressed reluctance to seek help from Syria or Iran on Iraq because of their support for militant groups as well as Syria's alleged interference in Lebanon and Iran's suspected pursuit of nuclear weapons.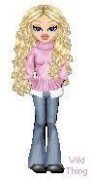 Wild Thing's comment......
The Logan Act:

Any citizen of the United States, wherever he may be, who, without authority of the United States, directly or indirectly commences or carries on any correspondence or intercourse with any foreign government or any officer or agent thereof, with intent to influence the measures or conduct of any foreign government or of any officer or agent thereof, in relation to any disputes or controversies with the United States, or to defeat the measures of the United States, shall be fined under this title or imprisoned not more than three years, or both.
This section shall not abridge the right of a citizen to apply, himself or his agent, to any foreign government or the agents thereof for redress of any injury which he may have sustained from such government or any of its agents or subjects.
Now, somebody explain to me why these sons of bitches should not be arrrested for treason when they reenter the US. They are traitors every damned one of them. They know better than this. What happens if a Senator goes there and makes promises he cant keep.What happens when Leaky leahy goes there and divulges secrets.
Posted by Wild Thing at 12:55 AM | Comments (9)
---
Hey Omar Abdel-Rahman It's Time To Check In With Your Moon God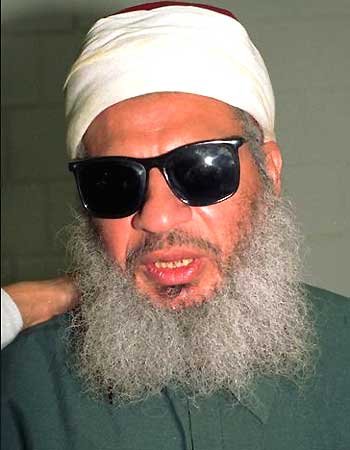 The imprisoned al Qaeda spiritual leader known as the "Blind Sheikh", he is the 68-year-old Omar Abdel-Rahman.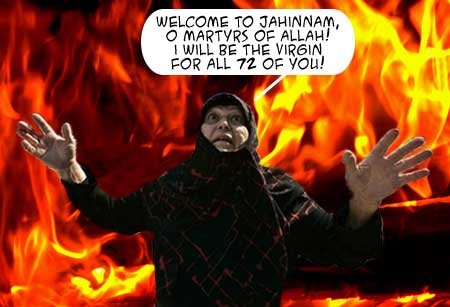 FBI Issues Warning to Police After Terrorist Health Scare
Fox News
The FBI has sent a bulletin to state and local law enforcement warning of possible terrorist reprisals as the health of an incarcerated terror mastermind fails, FOX News has learned.
Although the FBI said there is no credible indication that a plan for retribution is in place, the agency sent the warning as Sheik Omar Abdel-Rahman was treated in Missouri for bleeding.
The blind sheik, who was the alleged architect of the 1993 World Trade Center bombing, has called for revenge should he die in U.S. custody.
Bill Rosenau, a terror expert with RAND Corp, says that the death of Rahman is likely to raise his status to that of a martyr and refocus interest on the United States among radical Islamists. He says Rahman has been a lightning rod for years and his incarceration in the United States highlights the difficult problem of keeping terrorists incarcerated on American soil.
"Usama bin Laden has talked frequently about him and repeatedly expressed his interest in seeing him free. He has been a lightning rod for jihadists for a decade," Rosenau said.
It was the presence of Rahman and other terrorists on U.S. soil, Rosenau says, that sparked the rendition program, in which terror suspects are kept and interrogated in foreign holding facilities.
"This is a good example of why that program was instituted," he said referring to the specter of coming terror attacks.
Rahman's death, he said, "may reawaken dormant memories" in the Jihadi movement.
"While Rahman disappeared long before the second attack on the World Trade Center, people forget what a central figure he was in Jihadi circles. He was the seminal figure for terror in the '80s and '90s and a real precursor of what was to come," Rosenau said.
Steven Weber, Director of the Institute of International Studies at the University of California, Berkeley, says he doubts that the death of Rahman is likely to spark a terror attack.
"If Al Qaeda has significant assets in this country there is no reason to use them now. They can attack the U.S. in Iraq and they would conserve those assets they have here for another time. Rahman's death woud notchange that calculation."
He also said that while Bin Laden has expresssed interest in his plight, terror organizations have politics too. Rahman's status seems to have collapsed when Bin Laden was able to accomplish what he failed to do."
Last week, Abdel-Rahman was given blood transfusions at St. John's Regional Health Center in Springfield, Mo., after spitting up blood in his prison cell. A tumor was reportedly found on his liver.
The sheik's condition was "stabilized," and he was returned to federal prison in Missouri after his treatment.
The FBI sent out the bulletin to law enforcement under an "abundance of caution," FOX News has learned, because of previous statements attributed to Abdel-Rahman that called for revenge.
Abdel-Rahman's alleged last will, read at an Al Qaeda news conference eight years ago, called for reprisals should he die in an American jail.
"My Brothers ... if [the Americans] kill me, which they will certainly do — hold my funeral and send my corpse to my family, but do not let my blood be shed in vain," the will read. "Rather, extract the most violent revenge, and remember your brother who spoke the truth and died for the will of God ... the Mujahid Sheikh Omar Abdel al Rahman. In the name of God the kind and merciful."
Abdel-Rahman was convicted of plotting to blow up the United Nations Headquarters, a federal building, two tunnels and a bridge in Manhattan.
In 2004, Abdel-Rahman tried to sabotage his health, consuming M&Ms to exacerbate his diabetes.

Wild Thing's comment..........
They should stick a pork chop in his mouth when he kicks off. Perhaps Harry Reid will be at his bedside. Then of course we can pretty much guess that Barack HUSSEIN Obama is crying when he heard this news. But wait let's not forget about Pelosi and others too that keep telling us how the al-quada are not in Iraq.
Oh! if the murderer dies his followers will unleash terror attacks!
His followers don't need an excuse. The wake up in the morning and start planning how they can kill infidels, chop heads, fly planes into buildings, and kill infidels.
Some of the shiek's terrorist involvement:
Source of information below
Sheik Omar Abdel Rahman's involvement with terrorism goes back quite ways, to at least the plot to assassinate Egyptian president Anwar Sadat. Rahman was the spiritual leader of a group of young people who had just formed a new cell of the radical group call Jama'at al-Jihad, and they asked him what the fate should be of a ruler who has ignored the law of God. Abdel Rahman's reply was: "Death."
The next year, members of this group assassinated Sadat and Rahman was indicted along with them because he was accused of issuing a fatwa ordering Sadat's murder. Eventually he was acquitted, but even today he makes it quite clear that he does not consider Sadat to have been a Muslim: "Sadat was not a Muslim. He made a mockery of Islam and its principles."
In September 2000, Al Jazeera television broadcast an interview with bin Laden, his deupty Ayman Al-Zawahiri, Musa, and Mohammed Abdel-Rahman, during which the men "pledged jihad to free Sheikh Abdel-Rahman, among others, from incarceration in the United States," according to the FBI document......
According to the affidavit, Yousry then asked Stewart if he could talk to Abdel-Rahman "about an issue relating to the bombing of the U.S.S. Cole." Stewart consented, the document notes. Yousry then reported that "some people" had spoken to Sattar about the attack on the Navy destroyer, "and said that they did this operation for Omar Abdel-Rahman so he could be released from prison." The October 2000 attack in Yemen killed 17 sailors.
Yousry continued, saying that Sattar's contacts asked him "to do some negotiations with the American government and tell them, 'If [Rahman is] not released we'll execute another operation.'"
Posted by Wild Thing at 12:47 AM | Comments (2)
---
Nurses Go After The Heart Attack Grill

From the website
:
Ours is a world in which insane political correctness stands as a barrier between the average man and his pursuit of happiness, the Heart Attack Grill offers a well-deserved respite of comfort and simplicity. Pondering "Single, Double, or Triple" and "go with a Bud or go with a Heineken" are the toughest mental gymnastics that anyone should have to perform.

Just relax and eat. KEEP IT SIMPLE! Oh yeah, and how about being able to get your burger from a pretty girl with a smile on her face WHO SPEAKS ENGLISH?! The simple pleasures of a bygone era are still alive and well at the Heart Attack Grill.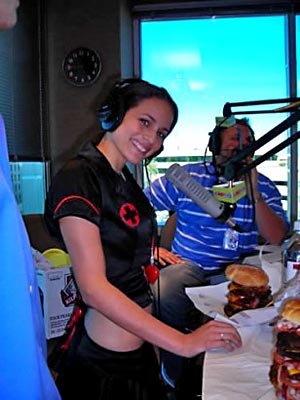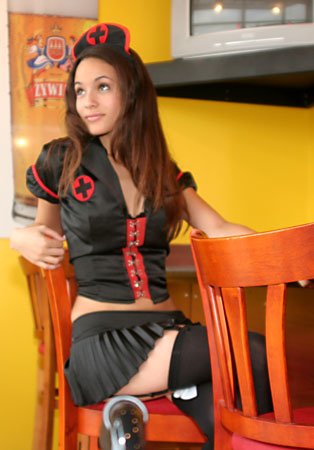 TEMPE, Ariz. - The Heart Attack Grill - a theme restaurant whose specialties include the Quadruple Bypass Burger and Flatliner Fries, cooked in lard - is making health-care professionals' blood pressure rise, and not because of the menu.
It is because of the waitresses' naughty nurse uniforms.
The waitresses wear skimpy, cleavage-baring outfits, high heels and thigh-high stockings - a male fantasy that some nursing organizations say is an insult to the profession.
Several nurses have complained to the Arizona attorney general, and a national nursing group has repeatedly asked grill owner Jon Basso to stop using the outfits.
"Nurses are the most sexually fantasized-about profession," said Sandy Summers, executive director of the Center for Nursing Advocacy in Baltimore. "We're asking people, if they're going to have these fantasies, please don't make it so public. Move these sexual fantasies to other professions."
Basso shrugs off Summers' complaints, and refers to her and her supporters as prudes, cranks and lunatics.


The Triple Bypass Burger
THAT MEANS:
1.5 Pounds of Beef slid between two tasty buns!
PLUS:
Flatliner Fries
PLUS:
Soda or Beer
The Heart Attack Grill is absolutely committed to creating the world's greatest hamburger and french fries.
That's why we have NO freezers, NO walk-in coolers, and NO heat lamps. Absolutely everything is freshly cut and cooked to order.That's why everyone says the Grill's got .......the "Taste Worth Dying For®."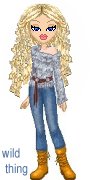 Wild Thing's comment....
LMAO I think this is great. And the lefties hate it which of course makes it even better. HERE is the website for the Heart Attack Grill.
Of course the feminists won't like it but the heck with them. It is a fun idea and Hooters has been a big hit and I hear the food at Hooters and at this new place are both good. There are good nurses and bad ones just as there are in any professions. Nurses need to have a little more sense of humor.
Well only people like this would hate it, but they don't get having fun anyway. So sad too bad. hahaha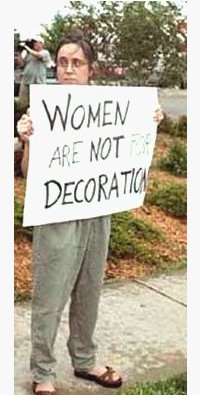 Posted by Wild Thing at 12:44 AM | Comments (13)
---
December 14, 2006
Muslims Headed to Mecca Urged To Complain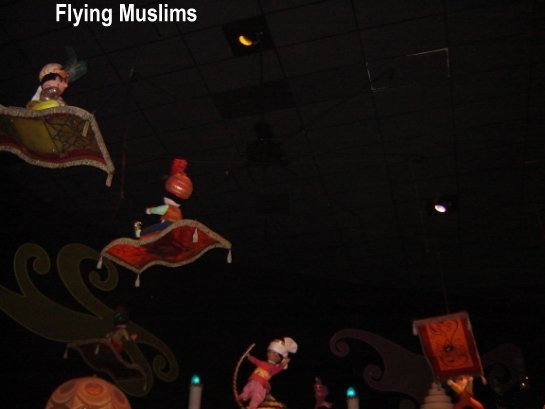 Muslim pilgrims urged to complain
The Council on American-Islamic Relations has issued a (call for complaints) of discrimination on the part of airlines by Muslims who travel to Mecca this year:
American Muslims making a religious pilgrimage to Mecca are being encouraged to file civil rights complaints if they feel discriminated against by airlines.
The Council on American-Islamic Relations (CAIR), citing what it called the "airport profiling" of six imams removed from a recent flight, yesterday said Muslims traveling this month to the holy site in Saudi Arabia need to be aware of their rights.
"Given the increase in the number of complaints CAIR has received alleging airport profiling of American Muslims, we believe it is important that all those taking part in this year's hajj be aware of their legal and civil rights," said Ibrahim Hooper, CAIR spokesman.
The group has established a toll-free hot line (800/784-7526) for victims of "flying while Muslim," as Muslims have begun departing for the weeklong hajj, a once-in-a-lifetime obligation to visit the holy city of Mecca, which this year begins Dec. 29.
CAIR is representing the six imams removed from a US Airways flight last month and has asked for a meeting with the airline to seek an out-of-court settlement.
Pilots and air marshals called the incident a "PC probe" to intimidate passengers and crew from reporting suspicious behavior by Muslim passengers and are fearful the incident will set off a domino effect of lawsuits.
Debra Burlingame, whose brother was the pilot of American Airlines Flight 77 that crashed into the Pentagon on September 11, thinks this is a ploy to extort money from the airlines.
"I think CAIR is soliciting complaints, and if they don't get it, they will make it up," said Miss Burlingame, who is also a director for the World Trade Center Memorial Foundation.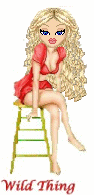 Wild Thing's comment......

My answer to the complaints is don't t let the Muslims use the airlines. Yep there ya go, simple as that.
I do not care if they feel insulted or put out by our security process at the airports!!!! May I suggest they walk, hitchhike, ride horseback, camel or goat to the Hajj.
Taking a look at their sacred Hajj. The mandatory pilgrimage that every muzzie must take if it is capable of doing so, with help from the saudi's, financially speaking.Ok, so they attend this voyage to spin in the kabba velodrome with the likelihood that they'll be trampled to death if they fall to get close to a rock dressed in drag. That's nice, really. Then they have to toss 7/9 pebbles at the three pillars of sin, which conveniently have scribbled on them The Great Satan (USA) The little Satan (Israel) & Great Britain. Remember that they have to do this, and also remember that it means you they hate. Now, with that in mind, can we honestly should look at these koranimals as fellow countrymen? People who deserve to be considered as peaceful?
Here I go once more.
We've been complacent with what was given to us through our fore fathers bloodshed. There now comes a time that everyone needs to step up & tell everyone they know of just what they do while at their "sacred" hajj.
If Muslims are going to play games with the airlines, we as passengers are not going to take it. This is like the detainees at Git-Mo, first thing they learn to do is scream about their rights and how to abuse the American system of justice - with Human Rights folks hiring lawyers to help them. CAIR is looking for a fight to further divide this nation - throw them out of the country as a subversive orginazation, which they are.
Posted by Wild Thing at 01:55 AM | Comments (6)
---
Former CNN News Chief To Launch 'IraqSlogger' Site


Former CNN News Chief To Launch 'IraqSlogger' Site
Editor & Publisher
NEW YORK — For the past four years there has been no shortage of news and views on Iraq and the long-running war there. What's been missing: a one-stop-shopping clearinghouse for nonpartisan information, including material coming out of Iraq itself from natives of that country, not from foreign correspondents.
Now that need is finally being addressed in the form of IraqSlogger, in Beta at www.iraqslogger.com, but due to be officially launched next week. Its director is the former CNN news division chief, Eason Jordan, who quit that post suddenly in 2005 after 23 years with the company. The name of his new venture, he says, was inspired by a Donald Rumsfeld reference to this war being a "long, hard slog."
The concept, Jordan tells E&P, "grew out of the feeling that I think many people shared that there was no one place to go. Individual news organizations do terrific work but you can spend the better part of a day going from one site to another and one TV outlet to another," searching for a full picture.
"Iraq is the story of our time," he declares. His goal for the site is for it to become nothing less than "the world's premier Iraq-focused information source" — and with no "political slant."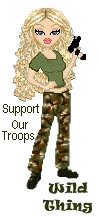 Wild Thing's comment......

Here is a link to Iraq Slogger
OK now a little about this Jordan guy, because this guy is a horrible asshole! ............
November 19, 2004, in which CNN Chief News Executive Eason Jordan is quoted telling a journalists' conference in Portugal that journalists in Iraq have been arrested and tortured by US forces: US military 'still failing to protect journalists in Iraq.
Independent journalists operating in Iraq face arrest and even torture at the hands of the US military and the authorities are failing to act on promises to do more to protect them, news organisations have warned.

Eason Jordan, chief news executive at CNN, said there had been only a "limited amount of progress", despite repeated meetings between news organisations and the US authorities.

"Actions speak louder than words. The reality is that at least 10 journalists have been killed by the US military, and according to reports I believe to be true journalists have been arrested and tortured by US forces," Mr Jordan told an audience of news executives at the News Xchange conference in Portugal.

Mr Jordan highlighted the case of al-Arabiya journalist Abdel Kader al-Saadi, who was arrested in Falluja last week by US forces and remains in their custody even though no reason has yet been given for his detention.

"These actions and the fact that no one has been reprimanded would indicate that no one is taking responsibility. We hear good words but not the actions to back them up," he added.
Posted by Wild Thing at 01:50 AM | Comments (3)
---
Traitor and Idiot Sen. Bill Nelson Defies Bush and Visits Syria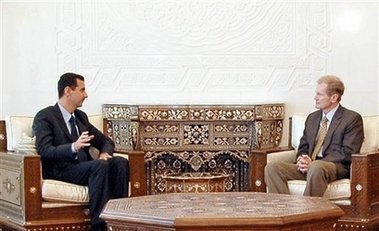 Syrian President Bashar Assad's meeting with Senator Bill Nelson was the first with a U.S. official since the Iraq Study Group recommended last week that Washington should engage Syria and Iran in efforts to curb the bloodletting in Iraq. (AP


Fla. senator defies Bush, visits Syria
(AP)
In a direct affront to the Bush administration, a Democratic senator spent an hour Wednesday with Syrian President Bashar Assad in Damascus, emerging from the meeting to say Assad was willing to help control the Iraq-Syrian border.
Sen. Bill Nelson of Florida, a member of the Armed Services and Foreign Relations committees, met with Assad after the State Department said that it disapproved of his trip. The United States has limited diplomatic ties with Syria because of its support of Hezbollah and Hamas, which the U.S. deems terrorist organizations, and President Bush has expressed reluctance to seek help from Damascus on Iraq until the Syrians curb that support and reduce their influence in Lebanon.
"Assad clearly indicated the willingness to cooperate with the Americans and or the Iraqi army to be part of a solution" in Iraq, Nelson told reporters in a conference call following the meeting. The U.S. says foreign fighters often enter Iraq across that boundary.
Syrian officials have indicated a willingness before to engage the U.S. in discussions about Iraq, which the Bush administration has treated with skepticism. Nelson said he viewed Assad's remarks as "a crack in the door for discussions to continue. I approach this with realism not optimism."
Nelson said he reported the information to embassy officials and will brief his congressional committees on the trip. Also expected to visit Syria is Sens. John Kerry, D-Mass., Christopher Dodd, D-Conn., and Arlen Specter, R-Pa..
"We don't think that members of Congress ought to be going there," White House press secretary Tony Snow said, adding that the United States continues to denounce Syria's meddling in Lebanon and its ties to terrorist groups.

Snow noted the existing diplomatic ties between U.S. and Syria. "I think it's a real stretch to think the Syrians don't know where we stand or what we think," he said.
The diplomatic push from Congress comes on the heels of a recommendation by a bipartisan panel that the U.S. engage Iran and Syria on the war in Iraq. Bush has remained cool to the proposal by the Iraq Study Group, which was led by former Secretary of State James A. Baker III and former Rep. Lee Hamilton, D-Ind.
Nelson said he ultimately received logistical support from the State Department in what he called a "fact-finding trip" across the Middle East, being transported by embassy officials from Jordan's capital city of Amman to Damascus. Prior to heading to Damascus, Nelson met with top Israeli and Palestinian officials; in coming days, he plans to visit Qatar, Saudi Arabia, Bahrain and Iraq.
Nelson said he was not interested visiting Iran "at this time" and did not say why.
However, the senator did say that he raised the issue of a nuclear-armed Iran to Assad, saying "he ought to understand that that's not only a threat to him, Syria, but to the entire world. . . . He took note," Nelson said.
The senator said he also expressed to the Syrian leader the problems caused by Hezbollah and Hamas and urged Assad to support the release of captured Israeli soldiers. Nelson said the Syrian president responded by saying Israel had 20 Syrians in captivity, one of whom died recently from leukemia.
The senator shrugged off suggestions he was challenging Bush's authority by sidestepping administration policy that the U.S. have no contact with Syrian officials.
"I have a constitutional role as a member of Congress," Nelson said.
Meanwhile, Bush criticized Damascus anew and called on it to free all political prisoners.
In a statement, the president expressed support for the Syrian people, and said they "deserve a government whose legitimacy is grounded in the consent of the people, not brute force."
The U.S.-backed government in Lebanon led by Prime Minister Fuad Saniora is being challenged by the Hezbollah-led, pro-Syrian opposition. Bush said Syria should disclose the fate of the many missing Lebanese citizens who disappeared following their arrest in Lebanon during decades of Syrian military occupation.
"The Syrian regime should immediately free all political prisoners, including Aref Dalila, Michel Kilo, Anwar al-Bunni, Mahmoud Issa, and Kamal Labwani," Bush said. "I am deeply troubled by reports that some ailing political prisoners are denied health care while others are held in cells with violent criminals."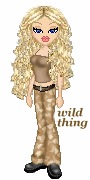 Wild Thing's comment.......
I'm sick to death of this treasonous crap. Bill Nelson's Washington number is #202-224-5274. I've let him know what I think about it. I know it's not much, but I'm fed up. Besides being a traitor, Nelson is mindbendingly dumb!
Nelson does not love America, he and anyone else that does this kind of thing screams teason with every breath they take in doing something like this. Nelons is a POS traitor. I wish when he would not have been allowed to step on American soil again with his return trip to the USA.
Posted by Wild Thing at 01:47 AM | Comments (11)
---
Iraq News Item

Iraq's Former Prime Minister Calls for Martial Law
Former Iraqi Prime Minister, Ayad Allawi has called for martial law to be declared in Iraq to help stem the flow of violence. Ayad Allawi is the first major Iraqi leader to suggest such draconian measures.
Allawi, in an interview with NBC News said "I think martial law is required" and added "I pray to God that we don't lose, because the other alternative is going to be the prevalence of extremism and terrorism."
Just hours after his initial comments, 70 people were killed and an estimated 220 injured by car bombs at Tayaran Square, just several hundred yards away from the Green Zone in downtown Baghdad.
Posted by Wild Thing at 01:44 AM | Comments (2)
---
December 13, 2006
Kerry To Travel To Iraq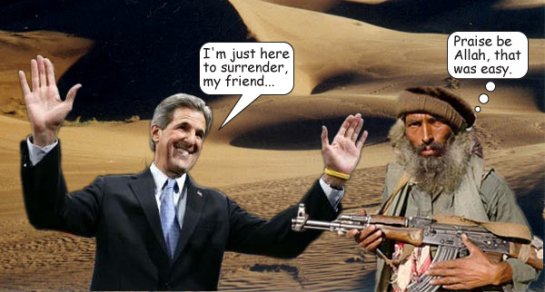 (AP) WASHINGTON
Sen. John Kerry, whose botched joke about U.S. troops in Iraq dealt a blow to his presidential ambitions, will travel to Iraq this weekend to meet with soldiers, political leaders and military officials.
"I've talked to plenty of guys who've come back from Iraq, who are there now, who understand exactly what happened," Kerry said of his joke in a telephone interview Tuesday with The Associated Press. "They laugh at it."
The Iraq stop will be part of a nine-day Mideast trip that includes stops in Egypt, Jordan, Lebanon, Syria and Israel.
A week before the midterm elections, Kerry told a group of California students that individuals who don't study hard and do their homework would likely "get stuck in Iraq." He said he meant to say "get us stuck in Iraq," but the botched joke intended to criticize President Bush forced the senator to apologize and then lay low for the remaining days of the campaign.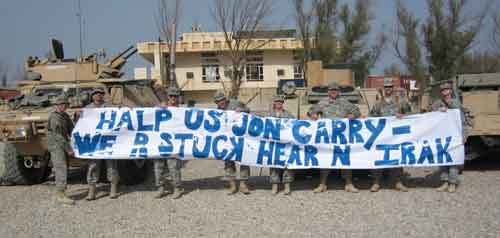 The Massachusetts senator, who was widely criticized for the quip, said he'd be happy to apologize to any soldiers he encounters in Iraq who don't understand what happened.
Kerry will spend the latter part of his trip with a potential presidential rival and fellow member of the Senate Foreign Relations Committee, Christopher Dodd of Connecticut. Sen. John McCain of Arizona, considered the Republican front-runner in the 2008 race, also plans a trip to Iraq.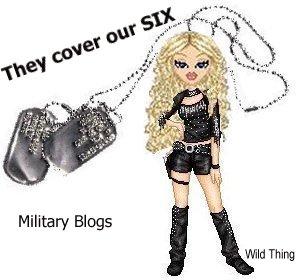 Wild Thing's comment.......
Another "tour of duty" for Ketchup Boy almost as long as the first one. Who, but a terrorist, would want to see this traitor??!!
He did not study hard and get good grades. Now he gets stuck in Iraq. How fitting.
Lets start a lottery on 'How many War Medals' will john kerry file for when he returns from Iraq!
I guess two:
1. Being forced to eat GI food.
2. Wind burn
Don't our soldiers have enough to endure without this asshole coming there? And during the Christmas season, they should give bonus pay to whoever has to be in his detail.
"I've talked to plenty of guys who've come back from Iraq, who are there now, who understand exactly what happened," Kerry said of his joke in a telephone interview Tuesday with The Associated Press. "They laugh at it."
I feel bad for the troops that have to do the photo ops with him! Maybe he wants to give them advice on how to get medals with no flesh wounds? I'd love for some guy to ask him if the the three Purple Heart rule is still in effect. Then kick Kerry in the glutes! Or better yet, wouldn't it be GREAT if our military commanders don't make our soldiers, Marines, etc. show up to greet this creep. If they do have to I hope he is met with a HUGE sign that says...
"Welcome to Cambodia..."
And what the heck are they going to Syria etc. for???
And Dodd? augh! Dodd is a Castro and Chavez apologist...and we know that carry sent a "welcome me to the White House" letter, back in 2004, to Iran!
From our awesome troops knowing about the Cindy Sheehans, the anti-war protests with signs saying "kill your officers", the media slandering and attacking every breath, every shot ouor troops make, every move they make. Attacks from the democrats and Murtha, Kerry, Reid, Pelosi, Kennedy and others in particular. Dear God make it stop. Haven't the poor troops been through enough?
Posted by Wild Thing at 12:55 AM | Comments (12)
---
Dumb and Dumber Answers From Intelligence Chief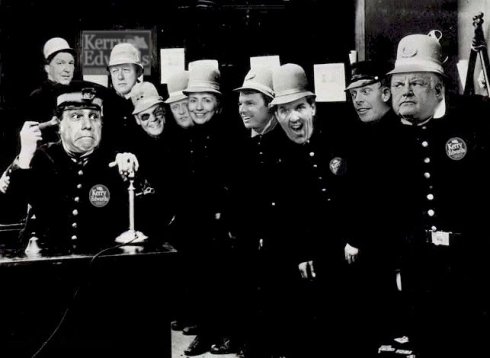 Dumb answers of intelligence chief
* Key Democrat's error over al-Qaeda
* Choice raises doubts over Pelosi
He is expected to have an acute understanding of terrorist groups and their threats to American interests. But the incoming chairman of a congressional intelligence committee was yesterday struggling to explain his ignorance of al-Qaeda and Hezbollah.
Silvestre Reyes, the Democrat chosen to head the House of Representatives committee, was asked whether members of al-Qaeda came from the Sunni or the Shia branch of Islam.
"Al-Qaeda, they have both," he answered, adding: "Predominantly probably Shi'ite."
In fact, al-Qaeda was founded by Osama bin Laden as a Sunni organisation and views Shia Muslims as heretics. The centuries-old now fuels the militias and death squads in Iraq.
Jeff Stein, a reporter for Congressional Quarterly, then put a similar question about Hezbollah, the Lebanese Shia group. "Hezbollah. Uh, Hezbollah . . ." replied Mr Reyes. "Why do you ask me these questions at five o'clock? Can I answer in Spanish? Do you speak Spanish?" Go ahead, said Stein. "Well, I, uh . . ." said the congressman.
His apparent ignorance of basic facts have raised fresh questions over his suitability for the key intelligence post — as well as the judgment of Nancy Pelosi, the new Speaker of the House, who picked him for the job. She has already been criticised for trying to oust her deputy Steny Hoyer, in a poll among Democrat congressmen after the mid-term elections.
There was further controversy over her choice of Mr Reyes over the head of Jane Harman, who had been the committee's most senior Democrat but was said to have upset Ms Pelosi.
At the time Mr Reyes said he had "very strong credentials" for the job — "credentials which could stand up to anybody".
Yesterday he said in a statement:
"The CQ interview covered a wide range of topics other than the selected points published in the story. As a member of the intelligence committee since before 9/11, I'm acutely aware of al-Qaeda's desire to harm Americans. The committee will keep its eye on the ball, and focus on the pressing security and intelligence issues."
Earlier this year Stein flummoxed two Republicans on the committee, Jo Ann Davis and Terry Everett, with similar questions about the differences between Sunni and Shia. "One's in one location, another's in another location. No, to be honest with you, I don't know," replied Mr Everett.
Stein has also caught out Willie Hulon, chief of the FBI's new national security branch when he was asked to which branch of Islam were Iran and Hezbollah belonged. "Sunni" he replied. "Wrong," said Stein.
Stein has defended his use of such questions:
"To me, its like asking about Catholics and Protestants in Northern Ireland — who's on what side? Its been five years since these Muslim extremists flew hijacked airliners into the World Trade Centre. Is it too much to ask that our intelligence overseers know who they are?" Indeed, Trent Lott, No 2 in the Republican Senate leadership, said recently: "It's hard for Americans, all of us, to understand what's wrong with these people . . . They all look the same to me."
The report from the Iraq Study Group expressed amazement that more was not being done to "understand the people who explode roadside bombs". Only six people in the US Embassy in Baghdad are fluent in Arabic, about two dozen of its 1,000 employees having some familiarity with the language.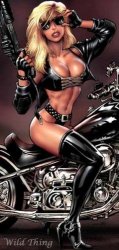 Wild Thing's comment......
OK so this shocks me. Not only that Silvestre Reyes knows so little about the enemy but also Republicans as well. When our leaders have put no effort into knowing our enemy it speaks volumes!! I think this is scary as heck.
We the people vote for these jerks, tell them now go to Washington D.C. and do us right. We gave them the power to speak for us, to vote for bills and legislation that we would approve of. We spoke out loud and clear how we felt about the terrorists, hell we had flags flying from cars, from business, even in Las Vegas the huge screens on the strip advertising their latest entertainers at each casino had " Support the Troops", "God Bless America" at every casino and in red, white and blue neon lights.
There were thousands of us showing support for the troops at rallies across our nation. Where many of us stood wearing special t-shirts showing support for our military, holding our flags high in our hands, and singing patriotic songs. Men and women that didn't know each other meeting for the first time as parents brought enlarged photos of their sons and daughters that had enlisted after 9-11. Giving us all a chance to say thank you and show our appreciation to the families as well. I know this is a fact, because I have participated in these rallies in Las Vegas, California, New York and Florida.
The USO also let us help at some of their locations to welcome troops home, to help with the families to get to the airport, or take care of their pets so they could get away for a week after a soldier came home. Or to make videos sent to the troops with messages from us at Christmas time.
And our leaders can't take the time out of their lives to LEARN about the enemy, not only the enemy of America but of the entire world. GOD HELP US!
These people are the Keystone Cops! You know if you study hard you can one day be President, if you don't you'll end up getting stuck in Congress.
Silveste Reyes is the first Hispanic to be the chair of the House Intelligence Committee. I shall assume that is what he meant by saying this when he had no knowledge of anything else.
"Why do you ask me these questions at five o'clock? Can I answer in Spanish? Do you speak Spanish?"
As some of you have read on here already. I started to read and learn about Islam in 1972 when the attack was done at the Munich Olympics. I don't expect others to have done the same thing, but I sure as hell expect and demand for our leaders to read up on Islam the death cult.
To say a statement like this………..

"It's hard for Americans, all of us, to understand what's wrong with these people . . . They all look the same to me."
OMG Yikes! So I guess the only way a Congressman knows it is a terrorists' is if they look like this walking down the street..........................
Posted by Wild Thing at 12:47 AM | Comments (10)
---
In Country Our Troops In Iraq and Afghanistan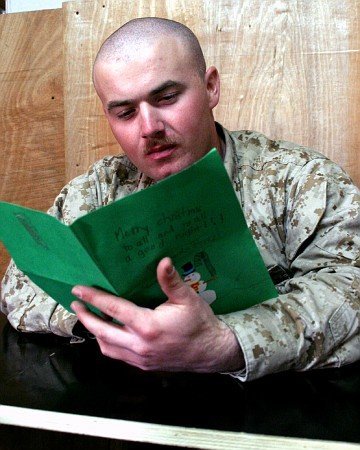 CAMP KOREAN VILLAGE, Iraq (Dec 11, 2006) – Sergeant Jacob W. Jones, legal clerk, 15th Marine Expeditionary Unit (Special Operations Capable) reads a hand made holiday greeting card here. Marines and Sailors received individually wrapped packages from school children carrying holiday greeting cards and small trinkets along with a few comforts of home. Marines from the Camp Pendleton, California-based 15th Marine Expeditionary Unit (Special Operations Capable) arrived in Iraq late November and provides security to this region of the Al Anbar Province. (Official USMC photo by ) (Released)
Country star raises the roof at Bagram Airfield, Afghanistan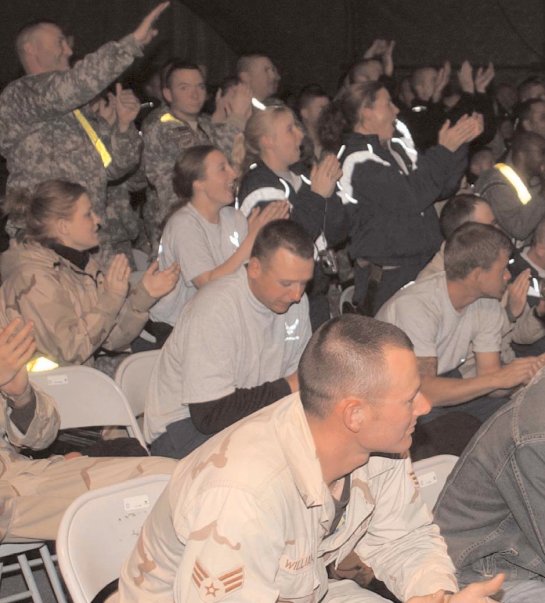 BAGRAM AIRFIELD, Afghanistan --Hundreds of service members stepped away from the battlefield and into the honky-tonk as country star Aaron Tippin raised the roof with a special Thanksgiving concert held on
Bagram Airfield.
"I'm a child of the Vietnam War, and I watched a lot of veterans come home to a thankless welcome … I swore I wouldn't let that happen to our troops nowadays," Tippin said during a meet-and-greet with fans before the concert.
True to his word, Tippin has been traveling overseas to entertain deployed troops since 1990, when Bob Hope invited him to join his tour. Tippin said when he's performing concerts back home, troops attending often bring photos of themselves with him taken from Afghanistan, Iraq, Kyrgyzstan, Saudi Arabia, and other locations around the world.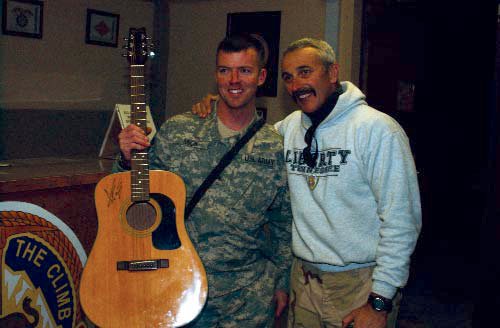 Many Coalition troops on Bagram will now be able to do the same, including Army Sgt. David Mick, Joint Logistics Command. Mick, who had his guitar autographed by Tippin, said he is a huge country music fan and jumped at the chance to meet with Tippin.
"I treasure this guitar because it has been handed down in my family, my dad to me. It's definitely cool to have Tippin's autograph on it," he added.
Later in the evening, Tippin picked up his own guitar and performed many of his biggest hits for troops at Bagram's clamshell. The singer was met with hundreds of wildly clapping, shouting and tapping troops throughout his one-and-a-half hour performance.
"My appreciation for what you people do is what brings me here. I wanted to make sure you all know that the vast majority of Americans reciate what you are doing and stand behind you," Tippin told the troops.
Mick said he feels troops appreciate the support performers like Tippin provide. Aaron is so patriotic, what better way to boost our morale than with a concert?" Mick said.
Posted by Wild Thing at 12:44 AM | Comments (2)
---
December 12, 2006
There Goes The Drunken Murderer Vote or Kennedy Drives Kerry off the Bridge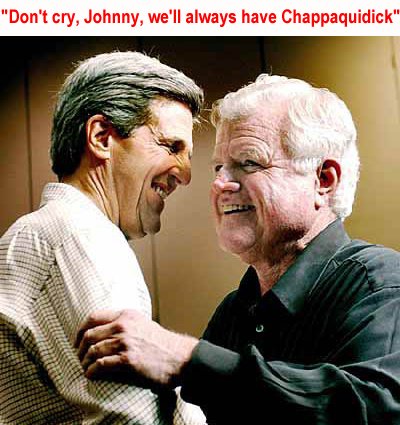 Kennedy drops support for a Kerry presidential run in '08
Boston.com news
WASHINGTON --Senator Edward M. Kennedy Monday dropped his public commitment to support Senator John F. Kerry in a 2008 presidential race, saying that he won't wait "indefinitely" for Kerry to declare his intentions while the Democratic primary field takes shape.
Kennedy said he doesn't currently plan to endorse another candidate and still might support Kerry if Kerry decides to run. But in an hourlong interview with the Globe's Washington bureau, Kennedy offered strong praise for two of Kerry's possible presidential rivals: senators Barack Obama of Illinois and Hillary Rodham Clinton of New York, calling them "formidable figures" who are connecting with rank-and-file Democrats.
Kennedy said his oft-stated commitment to support Kerry again was based on the assumption that Kerry would state his intentions by early 2007.
Since Kerry pushed back his decision in the wake of following an election-eve "botched joke" that damaged his public standing, however, Kennedy said he has informed Kerry that he may get behind another Democrat for president.
"I was under more of the impression before that he was going to run and was waiting in time [to declare his candidacy], but now he's deferred that decision," Kennedy said. "I have no plans of supporting anyone else at this juncture. I'm also not going to just wait indefinitely until he's made a judgment or a decision."
Later in the day, Kennedy's office issued a statement clarifying that Kennedy will support Kerry if he declares his presidential candidacy "in the near term," though Kennedy aides declined to define that schedule.
Kennedy's comments mark the first public fissure between the two Massachusetts Democrats on the issue of Kerry's presidential aspirations.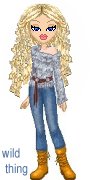 Wild Thing's comment.......
BWAHAhahahahaha
Kennedy is going to support the other Irishman in the race. ( O' bama)

Posted by Wild Thing at 01:55 AM | Comments (9)
---
Afghan Insurgent Leader Hekmatyar For Democrats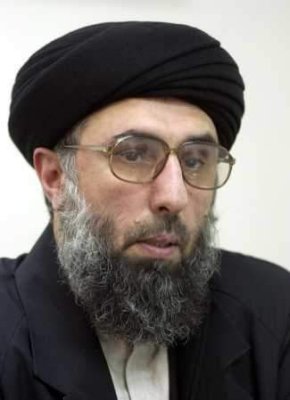 Afghan warlord: insurgents helped Democrats win U.S. mid-term elections
CNews

ISLAMABAD, Pakistan (AP) - In a rare video message, Afghan insurgent leader Gulbuddin Hekmatyar claims that American troops will be forced out of Afghanistan like the Soviets before them.
The leader of the Hezb-e-Islami militant group also touts the Republican Party defeat in last month's U.S. midterm elections as a victory for militants fighting in Afghanistan and Iraq.
"It seems that every bullet that mujahedeen had fired toward the Americans in Iraq and Afghanistan has turned into a vote against Bush," Hekmatyar said in the undated video statement received by Associated Press Television in Pakistan.
"There is no doubt that is a great victory and success for Afghan and Iraqi mujahedeen," he said. "I am convinced that the fate Soviet Union faced is awaiting America as well."
The bespectacled and bearded Hekmatyar, who wore a neat black turban, speaks in an undisclosed location in front of a rattan backdrop. He is wrapped in a light grey shawl.
It was not clear where or when the three-minute video was made. But the reference to the mid-term elections, when the Republican Party of U.S. President George W. Bush lost control of the U.S. Senate and Congress to the Democrats, indicated it was recorded after Nov. 7.
Hezb-e-Islami is active in eastern Afghanistan along the Pakistan border where U.S. forces are deployed. Western security officials suspect Hekmatyar is hiding in the border area. This year has seen an escalation in the insurgency led by the former ruling Taliban.
"Very soon we will see that, God willing, American troops will leave Afghanistan and Iraq with their heads bowed down," Hekmatyar said in the video.
Hekmatyar was a leader of the mujahedeen that fought the Soviet occupation of the 1980s and was briefly Afghan prime minister during the civil war of the early 1990s that cost tens of thousands of lives.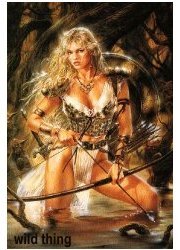 Wild Thing's comment......
Ever notice how so many of these terroroists are pure ugly. Not only their hearts but on the outside as well.
Just some of the violence this guy has been responsible for include car bombs in downtown Kabul, a massive bridge explosion in Kandahar province, an assassination attempt on the interim Afghan President Hamid Karzai, and deadly exchanges of gunfire with U.S. troops at Spin Boldak. Such incidents suggest a galvanized commitment and growing confidence on the part of Hekmatyar and his cabal in destabilizing Karzai's transitional government through violent means. Hekmatyar, a former Afghan prime minister, has repeatedly vowed jihad, or holy war, against not just the Karzai regime, but also the foreign military presence in the country, and anything else that blocks his goal of an Islamic Afghanistan under sharia jurisprudence.
Hekmatyar's Hezb-I-Islami party — a mujahadeen Sunni-fundamentalist movement was one of the most active in fighting against the Soviet occupation of Afghanistan. The Afghan warlord and his organization were the beneficiaries of millions of dollars of American aid during that period, as the CIA and Pakistan's Inter Services Intelligence agency found them brutally effective in fighting Soviet occupation troops. Today, Hekmatyar and his followers still oppose the presence of foreign militaries in Afghanistan, and seek to kill as many of them as possible.
Posted by Wild Thing at 01:47 AM | Comments (2)
---
Iran To Have Nuclear Weapons By 2008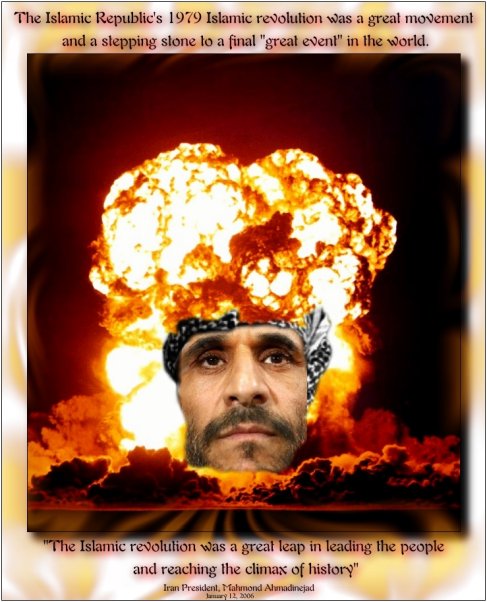 Iran Will Have Nuclear Weapons By 2008
WASHINGTON
Newsmax
Iran announced over the weekend it was launching a bomb-scale uranium enrichment program, despite a U.N. Security Council demand that it freeze its nuclear activities.
Iranian President Mahmoud Ahmadinejad defiantly told a group of students Saturday that Iran had started the installation of 3,000 uranium enrichment centrifuges at its fuel plant near Natanz, calling it "the first step toward industrial production."
Saudi Arabia and its allies in the Persian Gulf responded Sunday by announcing their intention to launch a joint nuclear development effort "for peaceful purposes."
The United States and Europe have been seeking United Nations sanctions on Iran for refusing to suspend uranium enrichment and plutonium reprocessing programs, but Russia and China have refused to go along.
"Resistance of the Iranian nation in the past year forced them to retreat tens of steps over the Iran's nuclear issue," the semi-official Fars news agency quoted Ahmadinejad as saying.
Israeli nuclear experts told NewsMax that the installation of the 3,000 centrifuge "pilot plant" at Natanz was a key turning plant in Iran's nuclear weapons development.
"The Iranians are calling this a 'pilot plant,' one Israeli analyst noted. "But this isn't a pilot plant: 3,000 centrifuges give them the capability of producing one significant quantity of nuclear fuel per year."
A "significant quantity" (SQ) is the amount of nuclear material needed to manufacture one nuclear device, currently defined by the International Atomic Energy Agency (IAEA) as 25 kilograms of uranium, and just 8 kilograms of plutonium.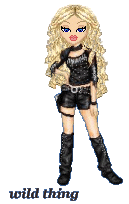 Wild Thing's comment.......

I guess Russia and China will be making a toast to this IF it does happen.

Posted by Wild Thing at 12:55 AM
---
Army Likes Its Older Recruits

PETERSBURG, Va.
Washington Post
As the World Trade Center rubble smoldered, Sharon Samuel felt determined to do something for her adopted country; she decided to enlist in the Army.
But the Army told the Brooklyn hairdresser she was too old.
"I wanted to serve. I wanted to give back," said the 40-year-old Trinidad native. "I have felt the pain New Yorkers felt."
Samuel got a second chance this year when the Army increased its maximum enlistment age to 42. So, off she went to Fort Lee, about 25 miles south of Richmond, for training in logistical support.
She has joined more than 1,460 people in the 35-to-42 age bracket who have enlisted in the Army and Army Reserve since Congress authorized extending the enlistment cutoff beyond age 35.
"The overall population that you're talking about is minuscule, but what we're gaining in terms of experience and maturity and desire is phenomenal," Shwedo said. "Virtually every one of them is called Mom, Dad, Grandma, Grandpa, but they bring a special flair to every soldier in that group."
Of the nation's military services, the Army has the highest age limit, with the others ranging from 27 to 34, and up to 39 for reserve components. Most branches consider waivers for those over the age limit who have prior military service.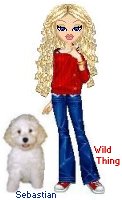 Wild Thing's comment.....
I think this is great, anytime I hear about a person loving this country so much and wanting to serve in the military it makes me proud and grateful too.
We hear so many negative stories in the media, I thought you all might like to read one that is upbeat and positive. One of someone so determined to serve our country that even having to wait she never lost her desire.
Posted by Wild Thing at 12:47 AM
---
December 11, 2006
Iraqi Politicians In Talks To Replace Maliki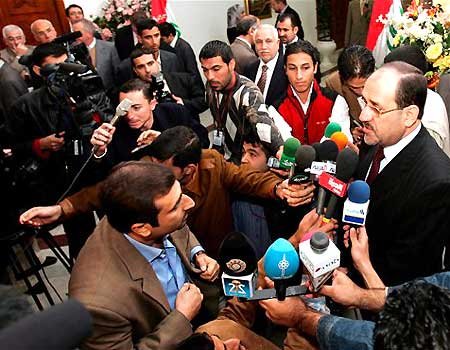 Iraqi Prime Minister Nouri al-Maliki speaks to the media during a press conference following a meeting with foreign ambassadors.
Iraqi Politicians in Talks to Replace to Maliki as PM

BAGHDAD, Iraq — Major partners in Iraq's governing coalition are in behind-the-scenes talks to oust Prime Minister Nouri al-Maliki amid discontent over his failure to quell raging violence, according to lawmakers involved.
The talks are aimed at forming a new parliamentary bloc that would seek to replace the current government and that would likely exclude supporters of the radical Shiite cleric Muqtada al-Sadr, who is a vehement opponent of the U.S. military presence.
The new alliance would be led by senior Shiite politician Abdul-Aziz al-Hakim, who met with President Bush last week. Al-Hakim, however, was not expected to be the next prime minister because he prefers the role of powerbroker, staying above the grinding day-to-day running of the country.
A key figure in the proposed alliance, Vice President Tariq al-Hashemi, a Sunni Arab, left for Washington on Sunday for a meeting with Bush at least three weeks ahead of schedule.
News of the bid to oust al-Maliki, in office since May, came amid growing dissent over his government's performance among his Sunni and Shiite partners and the damaging fallout from a leaked White House memo questioning the prime minister's abilities.
Washington also has been unhappy with al-Maliki's reluctance to comply with its repeated demands to disband Shiite militias blamed for much of Iraq's sectarian bloodletting.
Bush publicly expressed his confidence in al-Maliki after talks in Jordan on Nov. 30. But the president told White House reporters four days later that he was not satisfied with the pace of efforts to stop Iraq's violence.
It was not immediately clear how much progress had been made in the effort to cobble together a new parliamentary alliance. But lawmakers loyal to al-Sadr who support al-Maliki were almost certainly not going to be a part of it. They had no word on al-Maliki's Dawa party.
They said al-Maliki was livid at the attempt to unseat him.
"We know what's going on and we will sabotage it," said a close al-Maliki aide who spoke on condition of anonymity because of the sensitivities involved. He did not elaborate.
A senior aide to al-Sadr, who insisted on anonymity for the same reason, said the proposed alliance was primarily designed to exclude the cleric's backers and they would resist.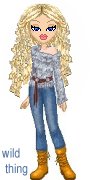 Wild Thing's comment......
Maliki had better get out of bed with Al Sadr, or he is going to be toast. And Hakim is very close to Iran as is his militia. Abdul Aziz al-Hakim, the Shiite cleric heads the SCIRI party. ("SCIRI" stands for "Supreme Council for the Islamic Revolution in Iraq) He is a real slippery snake well engrossed in Iranian influences.
It will be interesting to see what they are planning. I guess we will just have to wait and see what happens next.
One thng for sure they have got to get rid of al_Sadr.
Posted by Wild Thing at 12:55 AM | Comments (8)
---
Syria Preparing Its Army For War With Israel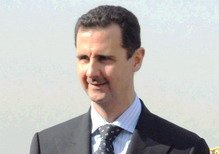 Syrian President Bashar Assad in Damascus on Sunday. (AP)
The head of the research division of Military Intelligence, Brigadier General Yossi Baidatz, said Sunday that Syrian President Bashar Assad is preparing for a war with Israel.
He said that Assad has ordered increased production of long-range missiles and instructed the Syrian army to position its anti-tank missiles closer to the Syrian border with Israel, on the Golan Heights.
But, Baidatz told the cabinet, while Assad is "preparing the Syrian army for the possibility of a military conflict with Israel, on the other hand, he is not ruling out the possibility of reaching a political settlement with Israel."
He stressed that in Assad's view, his actions on the military front do not contradict his actions in the political realm.
"Assad is working in two parallel tracks," Baidatz said. "On the one hand he is not ruling out a diplomatic solution with Israel and on the other hand he is preparing his forces for military conflict."

Wild Thing's comment.....
Even if all the Israeli's were to leave Israel, the followers of Islam would still want all of the Jews dead.
Posted by Wild Thing at 12:50 AM | Comments (14)
---
Iran Taunts the West with Holocaust Debate
Iran taunts the West with Holocaust debate TimesOnline
DEFYING international condemnation, Iran will open a conference tomorrow questioning whether the Holocaust in which millions of Jews and other minorities were killed by the Nazis really happened.
An official at the Iranian foreign ministry claimed that delegates from 30 countries, including Britain, would attend the conference, initiated by President Mahmoud Ahmadinejad.
The president, who claims the Holocaust is a myth used to justify the occupation of Palestinian land, has called for Israel to be wiped off the map and suggested that its citizens could be resettled in Alaska.
Among the first arrivals in Tehran for the two-day forum, called Studying the Holocaust: An International View, was Frederick Töben, who describes himself as an "expert". Töben, an Australian Holocaust denier, brought his own model of the Auschwitz concentration camp in Poland. He claimed that it proved there would have been no room for the Jews at least 1.1m whose deaths there were documented in Nazi records.
Asked why western countries were so outraged, he replied:
"The Holocaust equals a lie. Therefore Israel is built on a lie."
The agenda is chilling. The Iranians have presented the forum in the banal manner of international conferences where experts examine evidence in open debate.
The seminars could have been designed to cause maximum pain to Holocaust survivors and their descendants. Gas Chambers: Denial or Confirmation, is the title of one. Others are entitled Freedom of Speech and the Stance of Holocaust Deniers in the West, and The Current Laws Against Holocaust Deniers.
With no trace of irony, Iranian officials said the conference sponsored by the Institute for Political and International Studies, a foreign ministry think tank would include archives, photographs and demographic evidence to establish whether the number of victims was exaggerated.
"Our aim is scientifically to study the Holocaust and listen to both sides before reaching a conclusion," said Manouchehr Mohammadi, the foreign ministry spokesman for research. "We weren't involved in this event so we can be a neutral judge. If we conclude that the Holocaust happened, we will admit it, but we are still going to ask why the Palestinians have to pay the price."
Iranian sources said the conference emerged from a behind-the-scenes struggle. Foreign ministry officials are well aware that it will have a negative impact on the country's image at a time when Iran is already under pressure at the United Nations over its nuclear programme, support for Hezbollah in Lebanon and Shi'ite groups in Iraq.
Hence, although Ahmadinejad has been publicly flagging the conference for almost a year, foreign ministry officials who were supposed to organise it have been dragging their feet. Forced to go ahead by the president, the foreign ministry tried to portray the conference as an exercise in free speech. It was at pains to point out that Iran has a community of 25,000 Jews. who are protected by the government.
One foreign ministry official said:
"Does this conference make sense politically for Iran? No. The conference is being held to answer the questions of the president." Tony Blair, who was invited, called it "shocking, ridiculous and stupid".

Wild Thing's comment......
A cruise missile aimed at the conference would do a world of good. Afterwards we can tell their families that it never happened and they're conspiracy kooks for thinking so. Is Jimmy Carter scheduled to be a guest speaker?
Posted by Wild Thing at 12:47 AM | Comments (6)
---
December 10, 2006
Thank You Rummy!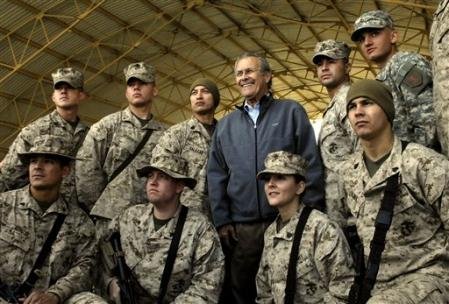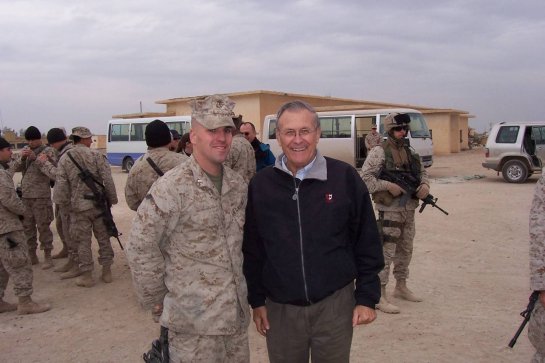 Rumsfeld Thanks Troops for Service, Calls for U.S. Patience
He spoke to more than 1,200 soldiers and Marines at this sprawling air base in Anbar province. Rumsfeld will leave his office Dec. 18, when Defense Secretary designee Robert Gates takes his place.
The entire speech to the troops that Rummy gave is HERE
And here are a few quotes from his speech:
"For the past six years, I have had the opportunity and, I would say the privilege, to serve with the greatest military on the face of the Earth," Rumsfeld said. "I leave understanding that the true strength of the United States military is not in Washington, it's not in the Pentagon, it's not in the weapons. It's in the hearts of the men and women who serve. It's your patriotism, it's your professionalism and indeed your determination."
"I never cease to be amazed at the courage and resiliency of not only the troops, but of your families as well. You have undergone hardships and endured sacrifices, yet I always leave my meetings with the troops and your families with my feelings lifted – inspired by your hope, your determination and your unfailing good humor."
The secretary pointed out that the highest reenlistment rates in all the services are found among those soldiers, sailors, airmen and Marines who are serving in combat. He said this speaks volumes about servicemembers' character and commitment. "It tells us other things as well – that the men and women in uniform believe in what they are doing, they know it's important, they know it's worth the cost and in some cases the tears," he said. "And they are convinced they can succeed and that our country can prevail. But only if we don't lose our will."

Rumsfeld told the servicemembers they serve a nation that is the greatest force for good the world has ever known. "America is not what's wrong with the world," he said. "Violent extremists – those who kill innocent men, women and children – they are what is wrong with this world."
The secretary told the servicemembers that history will show that after America was attacked, hundreds of thousands of young men and women stepped forward to wear their nation's uniform. "(These were) talented young people who could have done something else – something easier, something safer," he said. "But instead they volunteered to defend our country.

"You are those men and women," he continued. "You are the ones who took up the fight against the extremists far from home to prevent them from attacking our families, friends, neighbors and fellow citizens. For your service, your sacrifice and for the professionalism and the dedication you demonstrate every day, you have my profound admiration and my deep and everlasting respect.

"It has been the honor of my life to serve with you, and I will never forget it; I will treasure it always."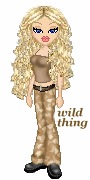 Wild Thing's comment......
Many soldiers and airmen at Balad said that if they have the patience and they haven't lost faith, then the American people shouldn't either. "This is my second year-long tour," said a convoy commander at Anaconda Logistics Area. "Why am I more patient than someone sitting at home in 'Fort Livingroom?'"
God Bless 'em, each and every one. I won't lose faith or patience, and I'll do whatever I can back here to support them and their mission.
The lack of will lies with the politicians, not with the military and not with those of us that support our military. Our military has pleaded time and time again to be left alone to do their job. And as far as Syria and Iran are concerned, the ONLY way to talk to Iran and Syria is from the business end of a big freaking gun. What the surrender monkeys are advocating show the Ben Laden types they can just wait us out and sooner or later we will fold.
The demonrats hauling Rummy before committee after committee was just too much. To see Hillary's snarling demeanor when she addressed him..........the Dems most certainly are the enemy within and God help us and America.
Thank you Rummy, thank you for taking a stand ofr your troops all those times when being questioned by the vile media. Thank you for standing tall in not caving in to their slander and attacks on our military. You will be missed Rummy!
"I leave understanding that the true strength of the United States military is not in Washington, it's not in the Pentagon, it's not in the weapons. It's in the hearts of the men and women who serve. It's your patriotism, it's your professionalism and indeed your determination."...Rummy
Posted by Wild Thing at 12:55 PM | Comments (11)
---
Woman Spits in Soldier's Face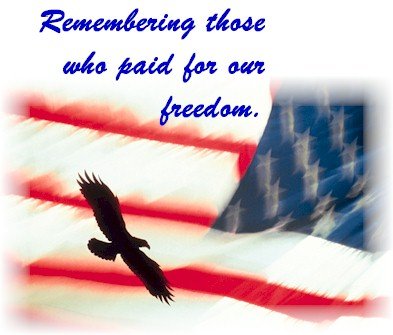 Syracuse radio station WFBL reports that Lauren Maggi, 35, of Thurber Street was charged with harassment for spitting in a soldier's face at Hancock Airport.
The incident happened over the Thanksgiving holiday. Maggi approached a soldier from the 10th Mountain Division, who apparently was not in uniform, and asked if he was a soldier. When he said yes, Maggi allegedly spit in his face.
WFBL's news service is supplied by television station WTVH, which has nothing posted yet about the incident on its website. Syracuse.com carries this blurb:
• Woman accused of spitting on soldier A Syracuse woman was charged after a Fort Drum soldier accused her of spitting on him without provocation at Hancock Airport, Syracuse police said.
On January 18 of this year, Lauren Maggi, 34, of Thurber Street, was charged with endangering the welfare of a child.
Someone tell me again about how the Left supports the troops, but not their mission.
Update: More details
Jason Jones, 21, told police a woman he did not know walked up to him near the United Airlines ticket counter, asked him if he was a Fort Drum solider and, when he responded that he was, spat in his face.
Police searched the airport garage and located a woman fitting the description that Jones provided, who was later identified as Maggi. Police escorted her into the terminal, where Jones identified her as the woman who had spit on him. A second soldier on the scene supported Jones' accusation, police said.
Maggi offered no explanation for her conduct, police said. She could not be reached for comment Thursday night.
And then there is also this on the woman.
Police Blotter
Thursday, February 02, 2006
Syracuse Police Endangering the welfare of a child Lauren Maggi,34, of 256 Thurber St., Syracuse, Jan. 18. Charged at 256 Thurber St., Syracuse.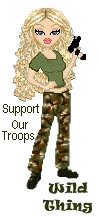 Wild Thing's comment......
This is an outrage that brave American soldiers have suffered, sacrified and died....for over 200 years...so that the sorry-assed likes of this loser could have the freedom to behave like this. I cannot comprehend, at all, people like this.
I wish with all my heart they would punish her.
Posted by Wild Thing at 12:55 AM | Comments (19)
---
WWE Lays 'Smack Down' on Grey Wolf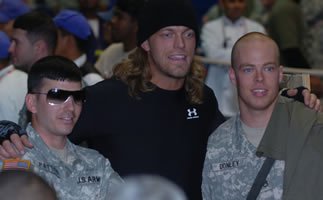 Soldiers with the 3rd Brigade Combat Team, 1st Cavalry Division, pose with Current World Wrestling Entertainment Tag-Team Champion Edge, during the WWE visit to Forward Operating Base Warhorse. Other WWE stars in attendance were Randy Orton, Torrie Wilson, Carlito, Chris Masters and Jeff Hardy. (U.S. Army photo by Spc. Ryan Stroud, 3rd Brigade Combat Team, 1st
Cavalry Division Public Affairs)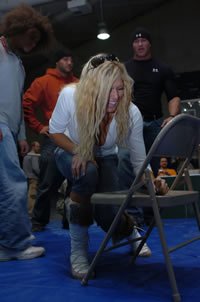 World Wrestling Entertainment star Torrie Wilson autographs a chair for the Soldiers of the 3rd Grey Wolf Brigade Combat Team, 1st Cavalry Division, during the wrestlers visit to Forward Operating Base Warhorse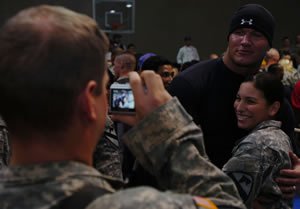 While a Soldier from the 3rd Brigade Combat Team, 1st Cavalry Division, poses with Current World Wrestling Entertainment Tag-Team Champion Randy Orton, another Soldier takes their picture. Other members of the WWE partook in a meet-and-greet, signing autographs and taking pictures, with the Grey Wolf Brigade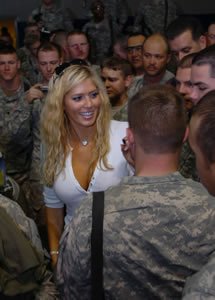 Torrie Wilson, a World Wrestling Entertainment star, meets with a group of Soldiers

WWE Lays 'Smack Down' on 'Grey Wolf'
By Spc. Ryan Stroud, 3rd Brigade Combat Team, 1st Cavalry Division Public Affairs
Dec 9, 2006 - 4:58:19 PM
BAQUBAH, Iraq -- The Soldiers of the 3rd Brigade Combat Team, 1st Cavalry Division, were treated with a visit from some of the World Wrestling Entertainment's biggest stars: World Tag-Team Champions Edge and Randy Orton, Carlito, Jeff Hardy, Chris Masters and Torrie Wilson, at Forward Operating Base Warhorse.
The wrestlers took time out of their schedule to spend an afternoon with the Soldiers of "Grey Wolf," all in hopes of raising the Soldiers morale.
"We wanted to come out here to build morale," said Jeff Hardy, a former Tag-Team Champion. "This means the world to me that we are here, I just hope it means the world to the Soldiers also."
"WWE has come out here so we can be a part of a meet-and-greet with them," said Spc. Steven San Agustin, Headquarters and Headquarters Company, 3rd BCT.
"This was a cool experience," added the native of Dededo, Guam. "They gave out t-shirts, coins, magazines and other items for us to have as souvenirs."
The wrestlers stood at tables as the excited Soldiers swarmed for their chance to meet their favorite star. Each wrestler signed autographs and posed with the elated Soldiers.
"The wrestlers were really humble and happy to sign things and pose for pictures with us," said San Agustin. "It seemed they were willing to do whatever it took to make the Soldiers happy."
"This whole experience was great," he added. "Meeting the wrestlers gives us a good memory of being in Iraq and that's really important."
"It means a lot that they are here," said Pvt. James Johnson, Company A, 215th Brigade Support Battalion, and a native of San Antonio.
"They are taking time out of their schedule just to come out here and spend some time with us," he continued. "It really makes a difference in our morale."
Johnson also added he appreciated the risk the wrestlers have taken to come spend time with the Soldiers.
"When they come out here, they put themselves at risk just so we can meet them and get some pictures, that's really special," said Johnson. "We do appreciate it. I know I will remember this for a long while."
Hardy said the risk was well worth it just to see the excitement from the Soldiers.
"This is a great experience," said Hardy. "It's my first time over here and I'm getting dirty and loving every minute of this."
"I hope the Soldiers get an excitement out of this," he continued. "I hope we brought them some joy. This trip was well worth it."
"But most importantly," said Hardy, "we want them to know we are just like them and appreciate what they do over here. We're all apart of the same team and we love what they do for us and our country."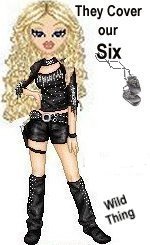 Wild Thing's comment.....
Things like this are so wonderful, I know our troops love to have people come to see them and entertain them. I wish more people would do this. And the ones that do go to thank our troops in person I can promise them they will have the best memories of all for the rest of their lives.

Thank you to all our troops and to their loved ones.
Posted by Wild Thing at 12:47 AM | Comments (7)
---
In Country With Our Troops ~ Raiders of The Thundering Third
Song is "Out of My Way" by Seether.
Posted by Wild Thing at 12:44 AM | Comments (5)
---
December 09, 2006
Muslim Convert Planned To Blow Up Ill. Mall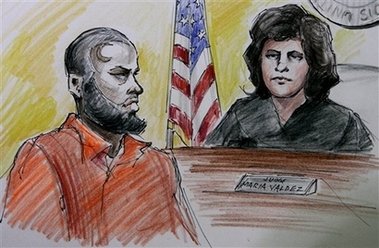 Shown in a courtroom artist's drawing is a man identified by authorities as Derrick Shareef, left, 22, of Rockford, Ill., as he appeared before U.S. Magistrate Judge Maria Valdez Friday, Dec. 8, 2006, in Chicago. Authorities said Shareef, described as a converted Muslim, was charged Friday in a plot to set off hand grenades in garbage cans at a shopping mall the Friday before Christmas. (AP Photo/Andy Austin) Email Photo Print Photo
CHICAGO - A Muslim convert who talked about his desire to wage jihad against civilians was charged Friday in a plot to set off hand grenades at a shopping mall at the height of the Christmas rush, authorities said.
Investigators said Derrick Shareef, 22, an American citizen from Rockford, was acting alone and never actually obtained any grenades. He was arrested Wednesday when he met with an undercover agent in a parking lot to trade a set of stereo speakers for four hand grenades and a gun, authorities said.
"He fixed on a day of December 22nd on Friday ... because it was the Friday before Christmas and thought that would be the highest concentration of shoppers that he could kill and injure," said Robert Grant, the agent in charge of the Chicago FBI office.
Authorities said Shareef had been under investigation since September, when he told an acquaintance that "he wanted to commit acts of violent jihad against targets in the United States as well as commit other crimes."
The acquaintance immediately informed the FBI, officials said.
Federal officials said Shareef planned to set off four hand grenades in garbage cans at the CherryVale shopping mall in Rockford, about 90 miles northwest of Chicago.
Other potential targets that Shareef allegedly discussed included government facilities such as courthouses and city hall, authorities said.
An affidavit quoted him as saying: "I just want to smoke a judge."
Shareef was born in the United States and converted to Islam, officials said. They believe he might have learned about jihad through videos and Web sites.
"While these are very serious charges, at no time was the public in any imminent peril," U.S. Attorney Patrick J. Fitzgerald said in a statement.
A spiritual leader of Rockford-area Muslims commended authorities for intercepting the alleged plot and reiterated "the Muslim community's condemnation of terrorism in the name of Islam," said Shpendim Nadzaku, imam of the Muslim Association of Greater Rockford.
Asked if he had ever met Shareef, Nadzaku said: "No one in the community has any clue as to who this person is he's completely anonymous."
The door of a Genoa town home that is the last known address for Shareef went unanswered Friday although a female inside was seen turning off a light as a reporter stood outside.
Shareef appeared briefly before a judge Friday and was ordered held without bond. He was charged with one count of attempting to damage or destroy a building by fire or explosion and one count of attempting to use a weapon of mass destruction.
Defense attorney Michael B. Mann declined to comment on the charges.
Shareef and his acquaintance cased the mall on Nov. 30, discussing the layout and spots where they might set off several grenades simultaneously to create more pandemonium, according to an FBI affidavit.
A spokeswoman for the mall said officials were cooperating with the investigation but referred all other questions to the U.S. attorney's office.
Mall customers expressed a mixture of anger and indifference Friday evening.
"I don't think anything is going to stop people from coming to this mall now. It's Christmas," said 27-year-old shopper Jaclyn Gonzalez of Rockford. "You're not going to keep from doing what you have to do just because someone is making ignorant comments."
Quotes by Shareef from a video he made in case he died in the attack:
"I am from America, and this tape is to let you guys know, who disbelieve in Allah, to let the enemies of Islam know, and to let the Muslims alike know that the time for jihad is now...be strong, oh Mujahideen...May Allah protect me on this mission we conduct...so do not cry, do not mourn for me."
The holy man also discussed shaving his body hair, a common practice for mujehedin entering upon jihad warfare. Then they enter Paradise in a state of purity.


Wild Thing's comment.....
Well it's Christmas time and to have peace on earth to this Muslim is to bomb and cause destruction. So much for spreading the religion of peace throughout the world. He wanted to "smoke a judge"? sheesh! I am curious why he singled out wanting to smoke a judge.
Posted by Wild Thing at 12:55 AM | Comments (7)
---
Annan Urges Inclusion Of Iran In Talks

U.N. (AP) Secretary-General Kofi Annan said Friday that Iran has a vested interest in a peaceful Iraq and should be part of discussions to resolve the conflict there.
Speaking to Human Rights Watch, Annan said all of Iraq's neighbors, but especially Iran, have a role to play and praised Iran's past cooperation in discussions on Afghanistan.
"If one were able to work with them in Afghanistan, why don't we try in Iraq, where they even have perhaps bigger influence?" the U.N. chief asked, noting Iran fulfilled all the promises it made during the Afghan discussions.
Annan said that although relations between Iran and the U.S. were chilly during the discussions on Afghanistan, the two "found a way of talking to each other, of going into a corner."
President Bush has resisted suggestions that his administration enter into dialogue with Iran about Iraq. The bipartisan Iraq Study Group proposed a regional conference, including Iran and Syria, in its report issued this week.
Top Shiite and Kurdish leaders oppose such a conference. But Iraqi Prime Minister Nouri al-Maliki said this week that he would send envoys to discuss such a gathering and might agree to one if it were held in Iraq.
The Bush administration has repeatedly refused to speak directly with Iran unless it suspends uranium enrichment, which the U.S. believes is aimed at making nuclear weapons. Iran maintains its nuclear program is peaceful.
The U.S. ambassador to Iraq, Zalmay Khalilzad, was authorized earlier this year to talk to the Iranians but only about Iraq. Iran refused.
Many, including former President Bill Clinton, have said that Iran, because of its Shiite majority and its interest in stemming the flow of Iraqi refugees across its border, can play a vital role.
"Whatever they say, whatever they do, a peaceful Iraq on their border is in (Iran's) best interest," Annan said.
There have been suggestions that Annan might serve as a broker for such a conference after his term as secretary-general ends Dec. 31. When a reporter brought it up on Friday, the U.N. chief said, to laughter from the audience, "I have plans."
On other topics, Annan said the U.N. had often failed to protect human rights, citing in particular its inability to deal with violence in Darfur.
In a clear reference to that conflict, Annan stressed that "respect for national sovereignty can no longer be used as an excuse for inaction in the face of genocide" and other atrocities. The secretary-general said he feared the pledge to "never again" remain silent about genocide was "ringing hollow."
The Security Council has insisted that U.N. peacekeepers sent to Darfur must have the consent of Sudanese President Omar al-Bashir.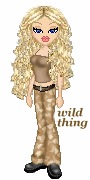 Wild Thing's comment.......
Kofi is a cancer on the face of the earth. Kofi your check from Iran will be in the mail. And who the heck wants Bill Clinton having a say in any of this.
Posted by Wild Thing at 12:47 AM | Comments (7)
---
The Pelosi-Conyers Team:Helping Terrorists and Illegal Aliens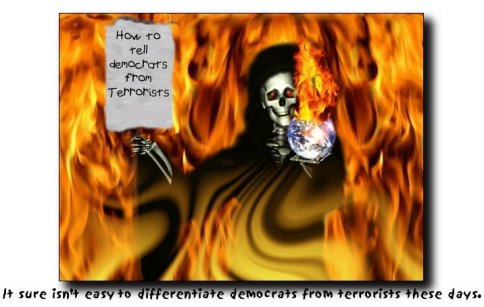 The Pelosi-Conyers Team:Helping Terrorists and Illegal Aliens
It didn't take long before the new Speaker of the House Nancy Pelosi and the new chairman of the House Judiciary Committee Rep. John Conyers started making noises on how they can further undermine efforts to protect Americans from terrorist attacks.
Speaker-elect Pelosi (D-CA) is co-sponsoring the "End Racial Profiling Act", according to syndicated columnist Sher Zieve. The proposed bill is said to have been prompted by the recent removal of six Muslim imams, who are reported to have acted in a decidedly provocative manner, from a US Airways' flight. The problem with using this act to curb so-called profiling is that the persons who demanded the removal of the suspcious Muslims do not work for the US government.
Pelosi and Conyers are calling for the end of all racial profiling, additional severe limits placed on the Patriot Act and the implementation of broad-based US citizenship for illegal aliens.
Pelosi said:

"Since September 11th, many Muslim Americans have been subjected to searches at airports and other locations based upon their religion and national origin, without any credible information linking individuals to criminal conduct. Racial and religious profiling is fundamentally un-American and we must make it illegal."
However, she didn't appear to care that millions of American travelers are routinely being inconvenienced by long lines, intrusive questioning and subjection to searches. In the world of Pelosi, in order prevent terrorists from commandeering a plane, airport security should allow Muslims to board unencumbered while grannies from Wisconsin are strip-searched and manhandled.
The other co-sponsor of the bill is Rep. John Conyers (D-MI), who is also reportedly preparing documents that would to lead to Articles of Impeachment against President Bush He is an interesting man.
Conyers' congressional office manages an Arabic version of his official website. Reportedly he does the bidding of these inner-city constituents and the militant Islamist activists who feed off them.
They want to squash the Patriot Act and put a leash on the FBI agents, including stopping them from profiling Muslim suspects in terror investigations. They also want to end the use of undisclosed evidence against suspected Arab terrorists in deportation proceedings even if they are in the country illegally. And the 77-year-old Conyers has vowed to deliver those changes for them.
June 13, during the Muslim American Society fundraising dinner for Islamic Relief, a charity with links to the Muslim Brotherhood, Conyers and his wife were the guests of honor.
They watched and clapped as the Sanabel Al-Quds "dancing" troop from Milwaukee—featuring boys as young as seven—sang in Arabic of martyrdom and jihad for Allah and Palestine. They didn't need to understand Arabic, as the young boys used a rifle to simulate killing and pistol-whipping, simulated throat-slittings and beheadings, and dishonored the American flag.
Another contributor to the Pelosi-Conyers Fifth Column is the mainstream news media who constantly told Americans prior to the November 7 elections that people such as Pelosi, Conyers and others are really moderating their positions. They are moderates compared to Mao Zedong.
The rest of the article is HERE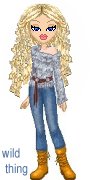 Wild Thing's comment.......
I believe one of the Islamists' true goal is to disarm us from within. The Democrats have put their party before being an American. They are truly the traitors and enemy within.
Posted by Wild Thing at 12:44 AM | Comments (4)
---
December 08, 2006
Jeane Kirkpatrick Dies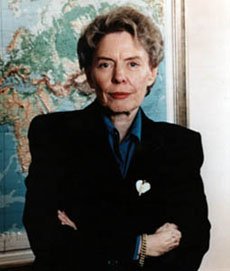 WASHINGTON — Jeane J. Kirkpatrick, an unabashed apostle of Reagan era conservatism and the first woman U.S. ambassador to the United Nations, has died.
The death of the 80-year-old Kirkpatrick, who began her public life as a Hubert Humphrey Democrat, was announced Friday at the senior staff meeting of the U.S. mission to the United Nations.
Spokesman Richard Grenell said that Ambassador John Bolton asked for a moment of silence. An announcement of her death also was posted on the Web site of the American Enterprise Institute, a conservative-oriented think tank here where she was a senior fellow.
Kirkpatrick's assistant, Andrea Harrington, said that she died in her sleep at home in Bethesda, Md. late Thursday. The cause of death was not immediately known.
Kirkpatrick's health had been in decline recently, Harrington said, adding that she was "basically confined to her house," going to work about once a week "and then less and less."
Senate Majority Leader Bill Frist, R-Tenn., said that Kirkpatrick, who had a reputation as a blunt and acerbic advocate:
"stood up for the interests of America while at the U.N., lent a powerful moral voice to the Reagan foreign policy and has been a source of wise counsel to our nation since leaving the government two decades ago. She will be greatly missed."
Karlyn H. Bowman, a colleague of Kirkpatrick's at AEI, called her:
"always insightful. Always interesting. Very thoughtful about modern American politics and foreign policy. A wonderful colleague."

Jeane Kirkpatrick's greatest speech at the GOP Convention in 1984. Sad to say it is as relevant today as it was twenty-two years ago.
This is the first Republican Convention I have ever attended. I am grateful that you should invite me, a lifelong Democrat. On the other hand, I realize that you are inviting many lifelong Democrats to join this common cause ...

When the San Francisco Democrats treat foreign affairs as an afterthought, as they did, they behaved less like a dove or a hawk than like an ostrich - convinced it would shut out the world by hiding its head in the sand.

Today, foreign policy is central to the security, to the freedom, to the prosperity, even to the survival of the United States. And our strength, for which we make many sacrifices, is essential to the independence and freedom of our allies and our friends ...

The United States cannot remain an open, democratic society if we are left alone -- a garrison state in a hostile world. We need independent nations with whom to trade, to consult and cooperate. We need friends and allies with whom to share the pleasures and the protection of our civilization.

We cannot, therefore, be indifferent to the subversion of others' independence or to the development of new weapons by our adversaries or of new vulnerabilities by our friends.

The last Democratic administration did not seem to notice much, or care much or do much about these matters ...

Jimmy Carter looked for an explanation for all these problems and thought he found it in the American people. But the people knew better. It wasn't malaise we suffered from; it was Jimmy Carter -- and Walter Mondale. And so, in 1980, the American people elected a very different president. The election of Ronald Reagan marked an end to the dismal period of retreat and decline ....

The Reagan administration has helped to sustain democracy and encourage its development elsewhere. And at each step of the way, the same people who were responsible for America's decline have insisted that the president's policies would fail.

They said we could never deploy missiles to protect Europe's cities. But today Europe's cities enjoy that protection.

They said it would never be possible to hold an election in El Salvador because the people were too frightened and the country too disorganized ...

They said that saving Grenada from terror and totalitarianism was the wrong thing to do - they didn't blame Cuba or the communists for threatening American students and murdering Grenadians - they blamed the United States instead.

But then, somehow, they always blame America first.

When our Marines, sent to Lebanon on a multinational peacekeeping mission with the consent of the United States Congress, were murdered in their sleep, the "blame America first crowd" didn't blame the terrorists who murdered the Marines, they blamed the United States.

But then, they always blame America first.

When the Soviet Union walked out of arms control negotiations, and refused even to discuss the issues, the San Francisco Democrats didn't blame Soviet intransigence. They blamed the United States.

But then, they always blame America first.

When Marxist dictators shoot their way to power in Central America, the San Francisco Democrats don't blame the guerrillas and their Soviet allies, they blame United States policies of 100 years ago.

But then, they always blame America first.

The American people know better.

Wild Thing's comment.....
We've lost another grown-up. Godspeed, Ambassador Kirkpatrick..
Posted by Wild Thing at 02:55 PM | Comments (11)
---
New York Post Speaks Out With Their Frontpage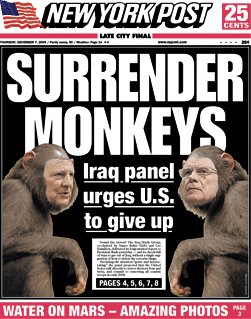 PANEL KISSES UP TO IRAN & SYRIA
New York Post
WASHINGTON - The Iraq Study Group report delivered to President Bush yesterday contains 79 separate recommendations - but not one that explains how American forces can defeat the terrorist insurgents, only ways to bring the troops home.
Declaring the situation "grave and deteriorating," the high-powered commission proposed the United States talk directly to terror abettors Iran and Syria to get their cooperation, and commit to removing U.S. combat troops in early 2008.
Reaction to the much-anticipated report was swift:
* President Bush called it a "tough" assessment of U.S. involvement in Iraq and said he would treat all of its recommendations seriously, but he didn't publicly embrace any of the proposals.
* White House spokesman Tony Snow later rejected the call for America to have open dialogue with enemy Iran, saying that could happen only after the Islamic state halted uranium enrichment.
* Democrats in Congress heartily embraced the study, saying it offered Bush some good ideas, and put the burden on him to accept some of them.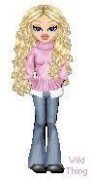 Wild Thing's comment.....
Thank you Rhod for sending me this Frontpage graphic. It is sooooooo perfect!
Posted by Wild Thing at 01:47 AM | Comments (11)
---
Baker Reacts To 'surrender monkey' Press ~ LOL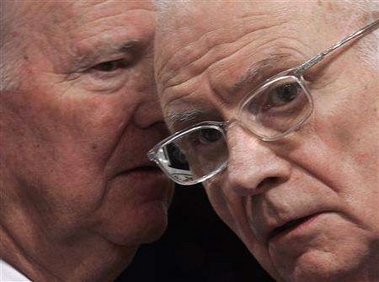 State James Baker (L) and former Rep. Lee Hamilton (D-IN)
Baker reacts to 'surrender monkey' press
Between prime-time Senate hearings and crowded press conferences today, elder statesman and former Secretary of State James A. Baker III was shown today's New York Post, which on the cover portrays him as a "surrender monkey."
Beneath that wartime headline are two shaggy crouched monkeys with the faces of Mr. Baker and former Rep. Lee Hamilton.
"Lovely," he said as he took the paper in his hands and reviewed it closely. "If we're getting attacked by this rag, you know we're doing something right," he said.
On the widescreen television nearby, President Bush was holding a press conference with British Prime Minister Tony Blair. Mr. Bush was saying how he would tell Syria to stop destabilizing things in Iraq.
Mr. Baker -- widely beloved for his skills at diplomacy -- offered no reaction to Mr. Bush's strategy. He simply picked up the New York Post, opened past the cover bearing his visage, and began reading the five pages of coverage.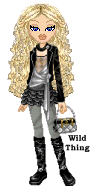 Wild Thing's comment.......
LMAO he doesn't like it. Make my day.
Here is a quote by Lyn Nofziger

"Baker's a guy who's arrogant, who thought he knew better than the president," Mr. Nofziger says of Mr. Baker. "I don't think he's an honorable man. And you can quote me."
The Baker-Saudi Arabia Connection:
* In the past few years, Baker Botts--which employs about 700 lawyers, has had annual revenues of about $365 million and operates offices in Austin, Baku, Dallas, London, Moscow, New York, Riyadh and Washington, DC.
* In 2005, the firm expanded its presence in the region by opening an office in Dubai to complement the existing office in Riyadh, Saudi Arabia.
* When two of the most powerful members of the House of Saud--the Saudi defense minister, Prince Sultan bin Abdulaziz Al-Saud, and his brother, Prince Salman bin Abdulaziz Al- Saud, the governor of Riyadh--needed lawyers to defend them against a lawsuit brought against them and other Saudis by survivors of the 9/11 terrorist attacks, Sultan and Salman hired Baker Botts.
* The Baker Botts legal team has openly acknowledged in their brief that Prince Sultan bin Abdulaziz Al-Saud has for the past 16 years approved regular payments of about $266,000 a year to the International Islamic Relief Organization—a large Saudi charity whose U.S. offices were last year raided by federal agents.
Sources: BakerBotts.com, Newsweek
Posted by Wild Thing at 12:55 AM | Comments (12)
---
Dennis Miller Has Advice for The Six Imams
Posted by Wild Thing at 12:47 AM | Comments (4)
---
December 07, 2006
Remembering Pearl Harbor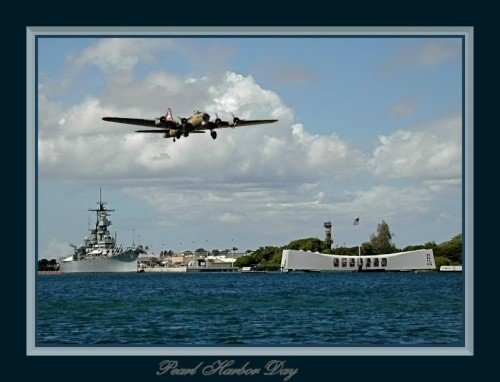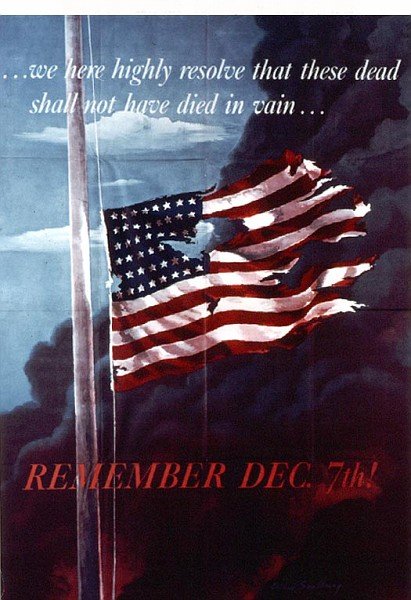 December 7,1941


"A date which will live in infamy."

Honoring our veterans, praying

for the men and women

in Armed Forces currently defending

our freedoms at home and abroad.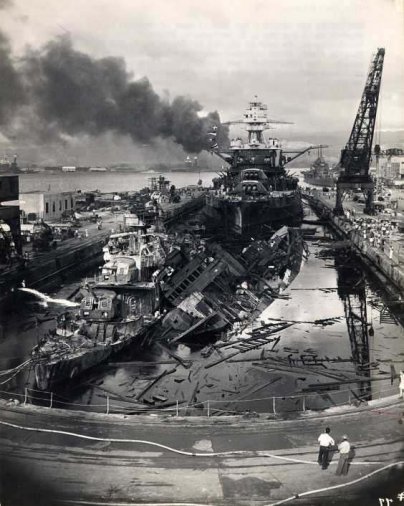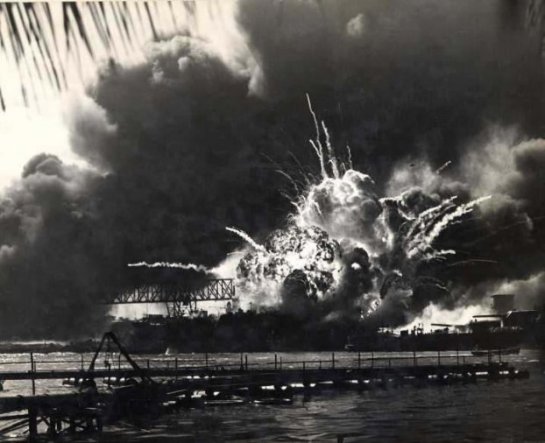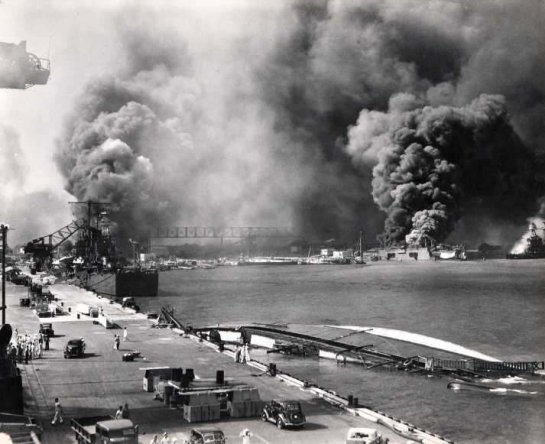 On Sunday, December 7th, 1941 the Japanese launched a surprise attack against the U.S. Forces stationed at Pearl Harbor, Hawaii . By planning his attack on a Sunday, the Japanese commander Admiral Nagumo, hoped to catch the entire fleet in port. As luck would have it, the Aircraft Carriers and one of the Battleships were not in port. (The USS Enterprise was returning from Wake Island , where it had just delivered some aircraft. The USS Lexington was ferrying aircraft to Midway, and the USS Saratoga and USS Colorado were undergoing repairs in the United States).
In spite of the latest intelligence reports about the missing aircraft carriers (his most important targets), Admiral Nagumo decided to continue the attack with his force of six carriers and 423 aircraft. At a range of 230 miles north of Oahu, he launched the first wave of a two-wave attack.
Beginning at 0600 hours his first wave consisted of 183 fighters and torpedo bombers which struck at the fleet in Pearl Harbor and the airfields in Hickam, Kaneohe and Ewa. The second strike, launched at 0715 hours, consisted of 167 aircraft, which again struck at the same targets. At 0753 hours the first wave consisting of 40 Nakajima B5N2 "Kate" torpedo bombers, 51 Aichi D3A1 "Val" dive bombers, 50 high altitude bombers and 43 Zeros struck airfields and Pearl Harbor.
Within the next hour, the second wave arrived and continued the attack.

When it was over, the U.S.losses were:
Casualties
USA : 218 KIA, 364 WIA.
USN: 2,008 KIA, 710 WIA.
USMC: 109 KIA, 69 WIA.
Civilians: 68 KIA, 35 WIA.
TOTAL: 2,403 KIA, 1,178 WIA.
Battleships
USS Arizona (BB-39) - total loss when a bomb hit her magazine.
USS Oklahoma (BB-37) - Total loss when she capsized and sunk in the harbor.
USS California (BB-44) - Sunk at her berth. Later raised and repaired.
USS West Virginia (BB-48) - Sunk at her berth. Later raised and repaired.
USS Nevada - (BB-36) Beached to prevent sinking. Later repaired.
USS Pennsylvania (BB-38) - Light damage.
USS Maryland (BB-46) - Light damage.
USS Tennessee (BB-43) Light damage.
USS Utah (AG-16) - (former battleship used as a target) - Sunk.
Cruisers
USS New Orleans (CA-32) - Light Damage..
USS San Francisco (CA-38) - Light Damage.
USS Detroit (CL-8) - Light Damage.
USS Raleigh (CL-7) - Heavily damaged but repaired.
USS Helena (CL-50) - Light Damage.
USS Honolulu (CL-48) - Light Damage.
Destroyers
USS Downes (DD-375) - Destroyed. Parts salvaged.
USS Cassin - (DD-372) Destroyed. Parts salvaged.
USS Shaw (DD-373) - Very heavy damage.
USS Helm (DD-388) - Light Damage.
Minelayers
USS Ogala (CM-4) - Sunk but later raised and repaired.

Seaplane Tender
USS Curtiss (AV-4) - Severely damaged but later repaired.
Repair Ship
USS Vestal (AR-4) - Severely damaged but later repaired.
Harbor Tug
USS Sotoyomo (YT-9) - Sunk but later raised and repaired.
Aircraft
188 Aircraft destroyed (92 USN and 92 Army Air Corps.)

Posted by Wild Thing at 02:47 AM | Comments (16)
---
Baker - Riyadh's Man in Washington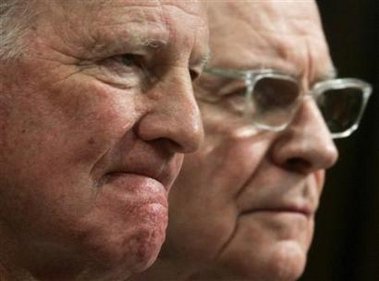 Co-chairmen of the Iraq Study Group former Secretary of State James Baker (L) and former Rep. Lee Hamilton (D-IN) hold a news conference on Capitol Hill, December 6, 2006. (Jim Young/Reuters)
IRAQ STUDY GROUP MEMBERS
All Intellectually and morally bankrupt. Nevil Chamberlin would be proud.

James Baker, co-chairman, Secretary of State under President Bush Sr
Lee Hamilton, co-chairman, ex-congressman (Democratic) who co-led 9/11 inquiry
Lawrence Eagleberger, Secretary of State under President Bush Sr
Vernon Jordan, adviser and gofer/golfer/pimp for the incidental "president" Clinton
Edwin Meese, Attorney General under President Reagan
Sandra Day O'Connor former Supreme Court justice
Leon Pannetta, Chief of Staff for President Clinton
William Perry, Defence Secretary under President Clinton
Charles Robb, former Senator (Democratic)
Alan Simpson, former Senator (Republican)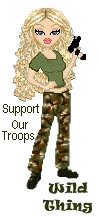 Wild Thing's comment.....
Bakers surrender plan stinks to high heaven!
Baker, hand picked the people on this committee so he could control it, dealt Israel O U T? Baker is responsible for the Oslo Accords. That set up Israel for the damned Intifada. And here we go again...Baker is yet again trying to set Israel up for destruction/annihilation; Iraq too.
Baker has always been an "Arabist". Baker wants Israel to cede the Golan Heights to Syria because he knows this will destroy Israel. Israel needs the Golan Heights as a buffer zone to keep Syria from cutting off Israel's water supply. Baker obviously knows this but doesn't care. Baker was Bush41's Secretary of State and made the famous comment, "F_ _ _ the Jews," regarding Israeli "intransigence" in surrendering to arafat's intafada. Baker's firm is representing the Saudi Regime AGAINST the families of victims of 9/11 in their lawsuit. Baker is determined to see the State of Israel eviscerated. It has been his goal for 20 years.
President Bush should stand up tall with his boots on and tell Baker to go F himself! Fight Back "W"...please! I pray Bush ignores this piece of garbage!
And another person I might as well add to my get lost list.....Gates! With his unanimous support of Senate Democrats behind his confirmation. I didn't like most of his answers, I don't like him! Gates would not get my vote.
If Bush accepts this plan, any part of it, and add in Gates, we are looking at This is an unmitigated disaster. imo
I hope he throws that Baker report in the trash.
And then of course this horrible person, Nancy Pelosi just can't wait to spew the left's agenda of their mantra that Bush lied.
(CNSNews.com) -
Nancy Pelosi, the incoming Democratic speaker of the House, on Wednesday praised the Iraq Study Group's report on the Iraq war and said the report proves "that the President's Iraq policy has failed and must be changed."
UPDATE:
...Keep in mind though that Bush has not OK'd it as of right this minute. But this is the reaction of the terrorists about POS Bakers plan.
Terrorists rejoicing over new Iraq 'plan'
Reaction to Study Group: 'Allah and his angels' responsible, 'era of Islam and of jihad' declared
JERUSALEM – A high level U.S. commission's recommendations for an eventual withdrawal from Iraq and for dialogue with Iran and Syria proves "Islamic resistance" works and America will ultimately be defeated.
The militants, from the largest Palestinian terror groups in the Gaza Strip and West Bank, welcomed the policies outlined by the Iraq Study Group, which they claim recognizes Islam is the "new giant of the world."
Rest of the article HERE
Posted by Wild Thing at 02:44 AM | Comments (8)
---
Pelosi To Put Dem Caucus Through Boot Camp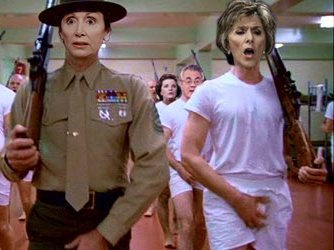 Pelosi to put Dem caucus through boot camp
Closed-door sessions will focus on foreign, economic policies
SFGate.com
Washington
Speaker-to-be Rep. Nancy Pelosi of San Francisco is taking her Democrats to school this week for discussions about Iraq and the domestic economy, even as the 109th Congress limps to the close of its four day "lazy duck'' session this week.
The outgoing Republican-led Congress will leave behind a wealth of unfinished business for Pelosi and the other leaders of the new Democrat-controlled Congress, who promise a legislative blitz when they convene in early January.

The legislative highlights this week will be the expected Senate confirmation of Robert Gates as President Bush's chosen replacement for Defense Secretary Donald Rumsfeld and an attempt to win House passage of a Senate-passed bill that would expand offshore oil drilling in the Gulf of Mexico west of Florida.

California's two Democratic senators, Dianne Feinstein and Barbara Boxer, are pushing for last-minute passage of a compromise version of the Ryan White HIV/AIDS program reauthorization bill. It would prevent the most draconian cuts that earlier versions of the bill had in store for San Francisco.

Congress also will try to extend expiring tax breaks, including credits for sales tax payments and research and development breaks.

Having failed to finish work on nine of the 11 appropriations bills, totaling about $400 billion, Congress instead will pass a continuing resolution funding all federal activities, except for the already enacted military and homeland security spending bills, at current levels until mid-February of 2007.

That means that when the new Congress meets, it will have the unexpected responsibility, in addition to the busy 100-hour plan that Pelosi and new Senate Majority Leader Harry Reid of Nevada have proposed, of dealing with spending bills for all kinds of government programs, everything from national parks to aid to education to medical research.

The sputtering end for Congress led a Washington Post editorial Monday to label it the "lazy duck'' session rather than the usual "lame duck.''

With the old Congress slowing down, Pelosi plans two closed-door sessions for Democratic members in an attempt to keep the spotlight on her party's takeover, which begins Jan. 4.

Democrats are scheduled today to hear from foreign-policy experts on Iraq, including former President Jimmy Carter's national security adviser Zbigniew Brzezinski, former President Bill Clinton's U.N. Ambassador Richard Holbrooke and retired Army Gen. John Batiste, a leading critic of President Bush's Iraq policy.

On Wednesday, the Democrats will meet with Robert Rubin, Clinton's treasury secretary and a top Wall Street figure, to discuss the economy.

The Iraq discussion comes just a day before the Iraq Study Group releases its report that is likely to recommend stepped-up training of Iraqi forces and a withdrawal of some U.S. forces from the country. The recommendations are unlikely to win favor with some in the Democratic House caucus who want a quick start to troop withdrawals.

The choice of Rubin for an economic discussion is interesting. He helped steer the nation into a budget surplus in Clinton's last term, a position that is popular with many of the deficit-hawk incoming Democrats. But he is also an advocate of free trade, an unpopular position with many House freshmen elected from districts in states such as Indiana, Ohio or Pennsylvania that have lost manufacturing jobs to such low-wage countries as China.

A lively discussion with Rubin is expected. "We welcome dissent and differing opinions in the Democratic caucus,'' Crider said.

Later in the week, the Democratic House Steering and Policy Committee is expected to approve the Pelosi-backed lineup of committee chairmen in the coming Congress. No surprises are expected, now that she has tapped Rep. Silvestre Reyes, D-Texas, to chair the House Intelligence Committee. That ended the one bit of suspense in the committee picks, because Pelosi passed over the current panel's two top Democrats before settling on Reyes, a 26-year veteran of the Border Patrol.

Bay Area chairmen will include Rep. Tom Lantos, D-San Mateo, at International Relations; and Rep. George Miller, D-Martinez, who will lead the Education and Work Force Committee.

The 109th Congress' failure to pass most of the appropriations bills presents the Democrats with an opportunity and a burden.

The unfinished bills contain thousands of earmarks, the controversial individual spending items that members insert at the last minute, skirting the usual oversight of the congressional committee system. In the unfinished bills, such earmarks add up to tens of billions of dollars and have drawn sharp criticism from government watchdog groups.

By not approving the bills, the Republicans pass the ball to the Democrats, who next year can decide to pass the spending bills as is, or strip out the earmarks, or combine all the appropriations bills into a single omnibus bill.

"The Democrats may do an omnibus and have no obligation to include the earmarks,'' said Steve Ellis of Taxpayers for Common Sense.

Ellis was scornful of the GOP Congress. "The failure to do these bills is the biggest indictment of incompetence in the 109th Congress,'' he said. "They have one major constitutional responsibility (to raise money and spend it), and they couldn't do it.''

Earmark-reform legislation, which at a minimum would disclose the sponsors of all such items, is among the top issues Democrats plan to take up in January. Therefore, it would seem impossible for them to turn around and quickly pass spending bills containing thousands of earmarks.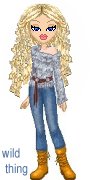 Wild Thing's comment.....
When I saw what they titled this article the Dems it made me angry. I hate when the cowardly left uses military lingo for things when they hate our military so much.
So in the graphici I have for this you see them in bootcamp including Bawney Fwank! heh heh
Posted by Wild Thing at 02:40 AM | Comments (3)
---
Another Do As I Say Or You Will Be Dead from little man on footstool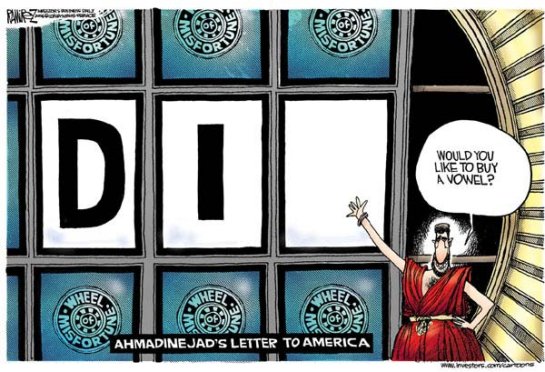 Follow God or vanish, Ahmadinejad tells West
Breitbart
Iranian President Mahmoud Ahmadinejad has warned Western leaders to follow the path of God or "vanish from the face of the earth".
"These oppressive countries are angry with us ... a nation that on the other side of the globe has risen up and proved the shallowness of their power," Ahmadinejad said in a speech in the northern town of Ramsar, the semi-official news agency Mehr reported Wednesday.
"They are angry with our nation. But we tell them 'so be it and die from this anger'. Rest assured that if you do not respond to the divine call, you will die soon and vanish from the face of the earth," he said.
The outspoken president also maintained Iran's defiance over its controversial nuclear programme, saying it was on course to fully master nuclear technology.
"Thank to God's help, we have gone all the way and are only one step away from the zenith.
"We hope to have the big nuclear celebration by the end of the year (March 2007)," Ahmadinejad said, echoing comments he has made on numerous occasions in recent months.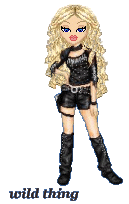 Wild Thing's comment......
So he says we either convert to Islam or he will kill us. I expect that prayer rugs and Korans will be soon handed out by the appeasers of the Baker (the POS that he is!) Commission and the Democrats in Congress. Or maybe our weak leaders will rush Jimmy Carter and James Baker over there for a sit down with this creep in Iran.
Clueless Americans, that have consciously chosen to ignore the fact that our enemies want us dead, better wake up like yesterday. Pelosi and the Liberals have their heads up their rears. When we get attacked again, it will be their fault along with Jimmah Carter, Howard Baker, and all RINOs.
And here is a newsflash for you Monkeyboy!! Your god is a moon god, no more powerful then your daily horoscope you freakazoid!
Posted by Wild Thing at 01:55 AM
---
Homegrown Terrorists Recruited to Attack America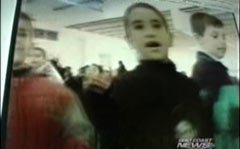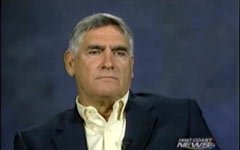 Tom Hayden, a retired Lt. Col Marine
Homegrown Terrorists Recruited to Attack America
It's a video showing a room full of children sharing their dreams. They are not excited about being doctors, lawyers or teachers. Instead, the children shout, "We are the nation of Hezbollah. I shall sacrifice my life for Allah."
A group of children in training to be a mujahideen, or holy warrior.
Online there are videos of those warriors. One suicide bomber announces he is readying himself to blow up a group of American soldiers.
The video goes on for eight minutes and even shows the explosion. In the background are cheers from those taking the pictures.
The video is just some of the many the First Coast News I-team found on the internet from sites like Youtube and Myspace.
"I think right now we are a ticking time bomb,"says Tom Hayden, a retired Lt. Col Marine, who is also a counter terrorism expert.
Hayden says some of the videos, while disturbing, are online for a reason.
"Something like myspace, probably the most well known, popular website right now, it's even being used to transmit messages," says Hayden.
He says there are messages left on the internet for those recruited to carry out another 9/11 type attack. Hayden says those Jihad soldiers are getting messages in chat rooms and on message boards.
"There is a specific time that a message is coming. Then it's on there and then it is taken off," says Hayden.
He says hidden messages are also being sent in pictures and videos and the solider is already equipped with the code to unlock the secret. "It's being used quite frequently."
In fact, some of the videos we found and recorded were gone in a matter of days, removed by the user.
There was no trace of what was there or who the page belonged to. The experts will tell you that's a problem, because there is a new breed of terrorist out there.
"You won't see anymore like we have Mohammad Atta and that group that came," says Hayden.
The Federal Bureau of Investigation agrees, saying the internet has created a series of new problems.

Wild Thing's comment......
The actual video was not with the article, but the photo at the top is from the video according to the write up. I do believe there is a new breed of terrorists coming along. They have thought of everything when it comes to propaganda, teaching the young and getting the word out.
Posted by Wild Thing at 01:47 AM
---
Happy Birthday SondraK
Happy Birthday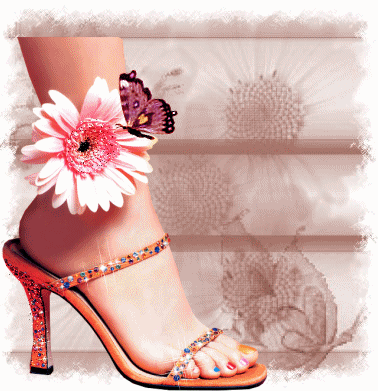 Thank you for your kindness and friendship. Have a wonderful and special birthday!
Love
Chrissie
And everyone here!

Posted by Wild Thing at 12:55 AM | Comments (3)
---
December 06, 2006
Clinton Pays Tribute to Ho Chi Minh at Mausoleum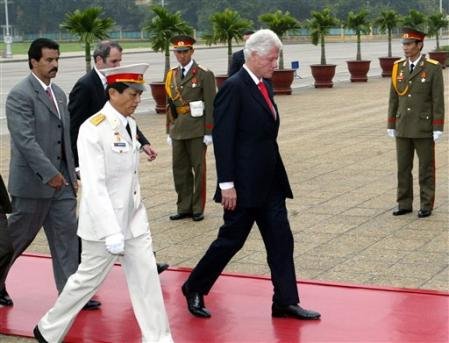 Former U.S. President Bill Clinton goes to pay tribute to late Vietnamese revolutionary leader Ho Chi Minh at his mausoleum in Hanoi, Vietnam, Wednesday, Dec. 6, 2006. Clinton came to Hanoi to sign an agreement with the Vietnamese government under which his Clinton Foundation will provide pediatric drugs to children living with HIV and AIDS. (AP Photo/Tran Van Minh) Email Photo Print Photo
Former U.S. President Bill Clinton goes to pay tribute to late Vietnamese revolutionary leader Ho Chi Minh at his mausoleum in Hanoi, Vietnam
HANOI, Vietnam (AP) - Former President Clinton was swarmed for autographs, handshakes and photographs on the streets of Hanoi Wednesday by throngs of admirers whose warm welcome contrasted sharply with the restrained reception given President Bush last month.
Clinton, in town to sign an agreement between his foundation and the Vietnamese to get more AIDS drugs to children, left the Hilton Hotel in the center of Hanoi, crossed an intersection buzzing with motorbikes, and strolled toward Hoan Kiem Lake, the spiritual heart of the city.
"It feels great to be back," Clinton said as he set off for his stroll.
Followed by Secret Service agents and Vietnamese police, Clinton stopped along a half-mile route to chat with his Vietnamese admirers before making his way to an art gallery in Hanoi's Old Quarter and then to the tomb of Ho Chi Minh, who led Vietnam's communist revolution.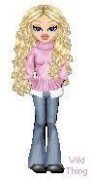 Wild Thing's comment......
So communist Clinton pays tribute to the man he was routing for during the war. I'm so sick of US leaders who pay tribute to the worst jackals of the world! The communists know their won kind.
A wonderful world we live in where ruthless dictators are praised and protected, dishonest heads of state are lionized and honest men who act only for the good of their nations are belittled and scorned.
I can't stand these traitors, Clinton, Carter, Gore, Kerry etc. I am sick of this shit! Hey Clinton just stay in Nam why don't you.
Posted by Wild Thing at 02:04 PM | Comments (10)
---
"Werewolves" Carry Out Same Mission 41 Years Later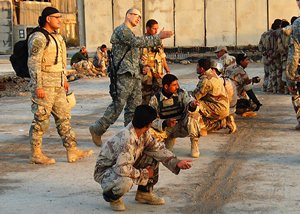 Soldiers from 4th Battalion, 31st Infantry Regiment, 2nd Brigade Combat Team, 10th Mountain Division and 4th Battalion, 4th Brigade, 6th Iraqi Army Division go through dry runs and other training before their air assault mission. Later that night, after being flown in by 3-227th the Soldiers would storm Qarghuli Village looking for insurgents known to be hiding out. (U.S. Army Photo by Capt. Christopher Sanchez, 4-31st, 2nd Brigade Combat Team, 10th Mountain Division)
"Werewolves" Carry Out Same Mission 41 Years Later
By Spc. Nathan J. Hoskins, 1st Air Cavalry Brigade Public Affairs
CAMP TAJI, Iraq
They say history is written by the victorious. That's why for 41 years the 1st Cavalry Division has been writing the history of air assaults.
Soldiers of 3rd Battalion, 227th Aviation Regiment, 1st Air Cavalry Brigade, are carrying on the air assault mission, which started Nov. 14, 1965 in the Ia Drang Valley of Vietnam.
As told in the book, "We Were Soldiers Once … and Young," and later as a feature film, it was 41 years ago when Lt. Col. Hal Moore took the grounds of Landing Zone X-Ray with Soldiers of 1st Battalion, 7th Cavalry Regiment, 1st Cavalry Division, and started what would be the newest and most innovative way to place Soldiers on the battlefield – by helicopter.
On that same day 41 years later, aviators from 3-227th carried on the traditions of the 1st Cavalry Division's air units with their first air assault mission since hitting the grounds in Iraq. The Company A "Werewolves" dropped off infantry Soldiers ready to carry out their mission to seek out and capture insurgents.
From the humble beginnings of a young, newly created unit, to training and heading straight into combat, 3-227th and 1/7th share an uncanny resemblance, said Capt. Lee Evans, commander of the Werewolves.
Like the 1/7th four decades ago, 3-227th stood up as a unit shortly before deploying.
"We were given less than six months when we were formed as a battalion [before heading to Iraq], and even then we weren't completely formed," said Evans.
Not long after 1/7th "Air Cav" became reorganized – and lost some of its more experienced men – it headed off to Vietnam. This made the unit smaller and less experienced.
The 1/7th Cav, as a complete unit, was not in country for more than a month when the order came down to take the Ia Drang Valley. It did not matter how experienced or inexperienced a Soldier was, there was a job to be done.
Much like the 1/7th Cav, 3-227th was reorganized quickly and had many inexperienced pilots in regards to air assaults, said Evans.
"A lot of people in our unit came from general support battalions, which still conduct air assaults, but it isn't their bread and butter," Evans said.
But the aviators of 3-227th, quickly became familiar with air assaults through rigorous training when they headed to the National Training Center at Fort Irwin, Calif., and also to the Joint Readiness Training Center at Fort Polk, La. – both training areas where Soldiers go to ready themselves for battle, said Evans.
With less than six months under their belts as a unit, two of those training at NTC and JRTC, the Soldiers of 3-227th quickly cased their colors and headed to the Middle East.
Some aspects of this first air assault are familiar in regards to what their predecessors faced on the grounds of LZ X-Ray, said Brunswick, Maine, native 1st Lt. Douglas Livermore, a plans officer for 4th Battalion, 31st Infantry Regiment, 2nd Brigade Combat Team, 10th Mountain Division "Polar Bears."
"We were air assaulting into an isolated and alien environment, far from possible help from our comrades. We had to rely on each other and our training to accomplish the mission and get everyone home," he said.
Livermore's words echoed those of a historic quote from Moore, on the subject of Soldiers relying on each other.
"American Soldiers in battle don't fight for what some president says on T.V., they don't fight for mom, apple pie, the American Flag … they fight for one another," said Moore.
After being inserted into their LZ, the ground troops, a mix from 4-31st and 4th Battalion, 4th Brigade, 6th Iraqi Army Division, led by Iraqi Army Capt. Ibraheim Jmile Abed, would go on to clear multiple houses in the dead of night, routing any insurgents hiding in Qarghuli Village, said Capt. Christopher Sanchez, the non-lethal coordinator for 4-31st.
For those who jump out into the fray of danger and uncertainty, a lot has changed since Vietnam. In Iraq, the enemy is not gathered in force as it was in the North Vietnamese Army.
"While the Soldiers of 1/7 CAV faced challenges more intense in terms of sheer violence, we have been forced to deal with an opponent who uses stealth and deceit to avoid our advantages. Not to detract from their battle, but ours has greater complexity due to the multiple facets involved," said Livermore.
"In Vietnam the fight was similar [to Iraq] in that they had some insurgency where the enemy didn't have a uniform, but there was a much more concerted effort to stand up to us – to face us," said Missoula, Mont., native Chief Warrant Officer 2 Emmanuel Vero, a UH-60 Black Hawk pilot for Company A, 3-227th.
Things have also changed for the pilots and crews of the aircraft since 1965, in regards to the basic concept of air mobile, in the technology used and in the combat seen, said Evans.
During the Vietnam conflict, groups the size of battalions were moved into locations to fight battles. Now units the size of companies or smaller are strategically placed to accomplish a specific mission, said Evans.
"Air Assaults take [the air mobility concept] a little bit further … it's more of a combined arms effort … the element of surprise is essential," said Evans.
With the more powerful helicopters, aviators of today have an advantage over the UH-1 Iroquois "Huey" pilots of Vietnam, Evans said.
The speed and agility of the Black Hawk supersedes that of the Huey, and aviators now have the innovation of night vision enabling them to move stealthily towards and away from target landing zones, he said.
Although dangerous, the Polar Bears take advantage of the night insertions and are energized with their precarious mission.
"It is always exciting to fly blacked out, landing in [an] area known not to be safe and watching your ride fly away," said Maj. Robert Griggs, the 4-31st operations officer.
One evident difference between the fight fought in the Ia Drang Valley and the one presently in Iraq is the stressors of such a high casualty count, said Vero.
"To every day be responsible to go in against an actual military force is something we don't do … (the enemy in Vietnam) wasn't an insurgency, it wasn't a group of farmers with guns; that was a well trained, well organized military," said Vero.
"What we have [in Iraq] are almost more like thugs. I don't give them the same respect. They don't have the courage to wear a uniform or stand for what they believe in," he said.
The fight that the Soldiers, ground and aviators alike, have to face now pales in comparison to the fight that those men took on in the Ia Drang Valley, said Vero.
"The date was the same; the mission was a lot different. Those men – I would have to stand on a ladder to touch their shadow; they're kind of above and beyond me," Vero said in reflection.
With an impressive history and lineage behind them, Soldiers of 3-227th feel they have done well in honoring the memory of those who came before them, said Evans.
"In trying to uphold that lineage, if [the veterans of LZ X-Ray] could have seen what happened over here on the 14th of November, I think they would've been proud that we were able to accomplish the mission in the manner that we did," he said.
"We did well on making the LZ that night, but honestly, the only standard that we can be held to is that everyone
got in there safely and everyone got out of there safely and those are the numbers we really care about," said Vero.
Although the pilots get them to their designated place at the designated time, they have respect for the ground units' valor in such a dangerous job, said Vero.
"At the end of the day, we're doing eight minutes in danger and they've got 50 hours to look forward to. We are just a small sliver of their day. If we can make that small sliver any better or safer for them, then that's an honor for us," he said.
And it all boils down to completing the mission, one that aviators of 3-227th are proud of. One that has lasted for 41 years and continues this day with the same unit it began with – the "Air Cav."
"This isn't what we do for a living; this is our life's work. You will only find that in people who take their personal military profession to heart," Vero said. "Every one of these guys are my brothers – I'm just proud to be apart of the Alpha Company Werewolves."
Posted by Wild Thing at 02:55 AM | Comments (3)
---
Muslim Woman Whine For Cash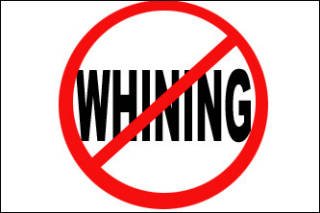 Muslim woman cites gym after interrupted prayer
Dearborn resident says her complaint to Fitness USA manager about patron went unheeded.
Gregg Krupa /
The Detroit News
DEARBORN -- Fitness USA, a gym chain, is investigating an alleged civil rights violation involving a local Muslim woman who says her afternoon prayer was interrupted by a fellow patron, and that her complaint to management about the situation was rejected.
"The manager told me, 'You have to respect her (the patron), but she does not have to respect your God,'" said Wardeh Sultan of Dearborn. "I've had my membership for seven or eight years, and I've never had a problem with praying there.
"I told that manager, 'I can't believe you said that' " Sultan said. "Honestly, I feel humiliated and I feel ashamed, right now, to go back to Fitness USA."
Local representatives of Fitness USA, which operates branches throughout Metro Detroit and in two other states, referred all inquiries regarding the matter to their corporate offices.
"We will, as we will with any complaint involving our staff and a member, be doing a full and thorough investigation of the matter and take any appropriate action we need to take," said Jodi Berry, executive director of Fitness USA. "We want every member to get a good exercise experience every time they come to the club."
Berry said she learned of the complaint on Monday.
The allegations are among a series of recent complaints by Muslims who say they are free to practice their religion in the United States, until someone tells them they cannot. Recently, the same Fitness USA facility enacted a new dress code to allow Muslim women to wear more modest clothing, in compliance with some Islamic practices.
Two weeks ago, six Muslim clerics were removed from a U.S. Airways flight after three of them said their evening prayers in the St. Paul-Minneapolis International Airport.
Passengers and employees of the airline said later that their suspicions were aroused when the men were overheard making comments critical of the United States, and because the men had one-way tickets and no baggage.
The airline and the civil rights office of U.S. Department of Homeland Security are investigating that incident.
Imad Hamad, regional director of the American Arab Anti-Discrimination Committee, which lodged a formal complaint with Fitness USA on behalf of Sultan, said the recent spate of conflicts results from a growing intolerance of Islam and a growing restiveness among Muslims that their rights to speak freely and worship are increasingly at risk.
"They (Muslims) are resenting that they are to be suppressed from expressing themselves freely, like others," Hamad said.
"It's OK for a Christian fellow or a Jewish fellow to pray, and it would be regarded highly and respected. When it comes to a person of Muslim faith, especially if a woman is wearing the head cover or a man with a typical clergy outfit, yeah, it is becoming like something that is offensive to people and making them nervous."
Sultan said that, like all pious Muslims, she prays five times daily. She also wears a veil and a long dress, in observance of her faith.
Born in Jordan, of Palestinian descent, Sultan arrived in Detroit 17 years ago, before moving to Dearborn. She is an American citizen.
Sultan said she came to the United States to secure her freedom and to avoid intolerance.
"We're here in the great United States and for this happening, it truly breaks my heart," she said. "You know, things are starting to change backwards, instead of frontward. We need to keep this United States, our country, up on our shoulders. We don't want it to go down."

UPDATE since the story was written above:
Wardeh Sultan, the Palestinian Muslim chick, got in the way in the women's locker room and picked a fight with the women trying to get around her.

It appears that Sultan objected to other gym members' exercise of free speech. It also appears that the whiny Muslim chick refused to identify herself to gym management and was being so disruptive, she was asked to leave and the police were called. The police arrived and questioned Sultan, and she was forced to leave.

And it looks like from the language used ("claimant") that lawyers are already involved and a lawsuit is already being prepared:

ADC Michigan Concerned with Allegations Against Fitness USA
ADC Michigan is seriously concerned with a number of complaints that have been filed at its office, against Dearborn Fitness USA. Most recently, two female Muslim members were harassed by patrons and Fitness staff as they attempted to pray in the locker room. According to the information that ADC has received from the claimants and witnesses, the women were praying near the lockers when another patron began to make remarks and proceeded to push them. One of the claimants reported the incident. However, according to the claimant, the desk manager, rather than address the matter professionally, told the claimant that "she does NOT HAVE to respect your God, but you HAVE to respect her." She then proceeded to ask the claimant for her card.

The claimant told the manager that she has done nothing wrong and refused to give her the card in fear of what she may do with it. The manager subsequently called the police and stated the claimant was "creating a disturbance and was asked to leave." The claimant explained that she had not yelled, threatened, touched, or caused a disturbance, but rather brought the matter to the attention of the manager to explain what had happened to her. After being questioned by the police, the claimant left feeling fearful, humiliated and discriminated against. ADC Michigan is concerned with the inappropriate and unprofessional manner that this matter was handled and has requested that this matter is immediately addressed.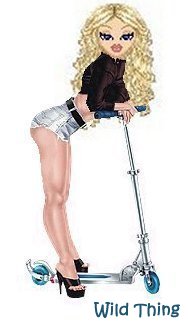 Wild Thing's comment........
Back in April I posted this ........200 Burka Babes Take On Fitness Gym..... The women, Arrwa Mogalli and Ammerah Saidi, got their wish from doing their whine to the media and Islamic "civil rights" groups.
Well the Burka babes are at it again with this woman and her whine about her prayer being interrupted at a gym no less. And also please not how the writer of this article has his own slant on his pro Islam point of view.
And ever notice that their "offense" can be mollified by cold hard cash????
It is by design. They are testing, pushing. Look at how they have nearly consumed Europe. Look at Britain having areas controlled by Sharia law.
They are using our freedoms against us, to the point where religion will be THE dividing factor in this country- not race. Their goal is to abolish the Constitution. Period. And their so-called religion is not even a religion but a death cult so vile, horrible and destructive. It is not only a religion to the followers but the law they live under as well. Our laws are secondary if that to what they live by.
They are probing and pushing to see how far they can go before we snap. So far they have been incredibly successful in getting their way. They are learning that Americans are jellyfish without any will of their own. And we laugh at Europe? Our demise is right around the corner and we can't even get our citizens to elect people who will fight rather than appease the enemy. We're toast.
Posted by Wild Thing at 02:47 AM | Comments (15)
---
Christmastime Back Home
In "Christmastime, Back Home - A Soldier's Prayer," Sgt. Daniel M. Clark "portrays" a U.S. Soldier in Iraq singing about the blessings of Christmastime, back in the states. Sgt. Clark is a former U.S. Marine, and 20-year-veteran of the Massachusetts State Police. The video was filmed at Otis Air National Guard Base, Cape Cod, MA and at locations throughout New England at Christmastime.
I am so sorry to all you Veterans and troops serving today that frequent my blog. I have been requested to remove the video, even though it was at YOUTube as available to anyone that wanted to post it and share it with others.
Apparently this person that owns the video is not sincere in their desire to support the troops. How sad is that.
Here is the email I received.

Name: Maureen
Email Address: macondon@erols.com
URL:
Comments:
Please remove the "Christmastime Back Home" video from this site. You do not have my permission to post it.
I am the owner of the copyright.
Sincerely,
Maureen Condon

And this email as well
I do support the troops, but I think our going into Iraq was a big mistake. We should have focused on finding Osama.
What specifically caused me to ask that you remove the video was the comment on your site that Clinton was Communist. That is simply not correct.
I'm a liberal Democrat and very patriotic American. I respect your views. I hope you'll respect mine.
I know you'll appreciate where I'm coming from if you listen to another one of my songs, called "We Are Americans"
http://users.rcn.com/macondon/index.htm?sidelines=1
Sincerely,
Maureen
Posted by Wild Thing at 02:44 AM | Comments (3)
---
December 05, 2006
Agenda for 2008 Democratic National Convention
7:00 P.M. Opening flag burning.
7:15 P.M. Pledge of allegiance to U.N.
7:30 P.M. Ted Kennedy proposes a toast
7:30 - 8:00 P.M. Nonreligious prayer and worship. Jessie Jackson and Al Sharpton.
8:00 P.M. Ted Kennedy proposes a toast.
8:05 P.M. Ceremonial tree hugging.
8:15- 8:30 P.M. Gay Wedding--Barney Frank presiding.
8:30 P.M. Ted Kennedy proposes a toast.
8:35 P.M. Free Saddam Rally. Cindy Sheehan-- Susan Sarandon.
9:00 P.M. Keynote speech. The proper etiquette for surrender--French President Jacques Chirac
9:15 P.M. Ted Kennedy proposes a toast.
9:20 P.M. Collection to benefit Osama Bin Laden kidney transplant fund
9:30 P.M. Unveiling of plan to free freedom fighters from Guantanamo Bay--Sean Penn
9:40 P.M. Why I Hate the Military, A short talk by William Jefferson Clinton
9:45 P.M. Ted Kennedy proposes a toast
9:50 P.M. Dan Rather presented Truth in Broadcasting Award, presented by Michael Moore, future Supreme Court nominee
9:55 P.M. Ted Kennedy proposes a toast
10:00 P.M. How George Bush and Donald Rumsfeld brought down the World Trade Center Towers-- Howard Dean
10:30 P.M. Nomination of Hillary Rodham Clinton by Mahmud Ahnadinejad
11:00 P.M. Ted Kennedy proposes a toast
11:05 P.M. Al Gore reinvents Internet
11:15 P.M. Our Troops are War Criminals-- John Kerry
11:30 P.M. Coronation Of Mrs. Hillary Rodham Clinton
12:00 A.M. Ted Kennedy proposes a toast
12:05 A.M. Bill asks Ted to drive Hillary home

Posted by Wild Thing at 02:55 AM | Comments (20)
---
Some Iranian Visa Holders Sent Home
Some Iranian Visa Holders Sent Home
Some Iranian citizens traveling to Santa Clara this weekend for a reunion of graduates and professors from a Tehran university have been stopped at U.S. airports and told the visas they were carrying had been revoked.
The State Department on Thursday refused to say why some Iranians coming to the conference with visas approved by U.S. consulates abroad are being denied entry, detained overnight and then sent back to Iran. Event organizers said they know of 20 who have so far been turned away. More than 100 additional Iranian nationals are due at the weekend event.
"We knew that it was going to be difficult to get U.S. visas for the Iranians," said Fredun Hojabri of San Diego, founder of the Sharif University of Technology Association, a worldwide group of former students and professors associated with the 40-year-old school. But Hojabri said over the course of four months he had helped about 150 prospective participants at this weekend's combination reunion and conference work through the process to get visas.
Among those whose visas were revoked was Ali Edrissi, a doctoral student at Sharif University. Bahman Pouranpir, Edrissi's uncle and an industrial engineer from Irvine, waited for about six hours at Los Angeles International Airport on Tuesday for Edrissi and his bride, Sara Nadimi.
"I don't expect this to happen," Edrissi added. "If the visa was given then they shouldn't take it back."
Most of the Iranians who wanted to come here were given visas while some were denied, Hojabri said. But beginning early this week, he began to get messages from participants that they, and in some cases their families, were being sent back to Iran.
An unknown number were stopped at LAX. Hojabri said he also believes some were blocked from entering in Chicago and Toronto.
"We're not political," said Hojabri, who has lived in the United States since 1981 and is a former UC San Diego professor. "We are an association mostly to help each other scientifically and professionally."
Iran is one of five countries listed as states that sponsor terrorism and as such, visa applications from there are scrutinized more closely than from other countries. The U.S. does not have an embassy or consulate there, which is why the Iranians seeking to come here had to get their visas from Dubai and other consulates.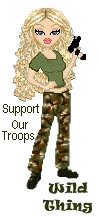 Wild Thing's comment........
I could care less if they like it or not. Hey Muzziebrain, we are at war with Islam.........hello!!
Posted by Wild Thing at 02:47 AM | Comments (8)
---
The First Rule of Fight Club
Posted by Wild Thing at 02:44 AM | Comments (11)
---
December 04, 2006
Bush Accepts Bolton's U.N. Resignation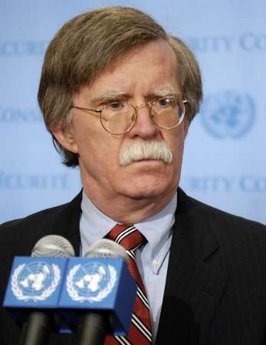 WASHINGTON - Unable to win Senate confirmation, U.N. Ambassador John Bolton will step down when his temporary appointment expires within weeks, the White House said Monday.
Bolton's nomination has languished in the Senate Foreign Relations Committee for more than a year, blocked by Democrats and several Republicans. Sen. Lincoln Chafee (news, bio, voting record), a moderate Republican who lost in the midterm elections Nov. 7 that swept Democrats to power in both houses of Congress, was adamantly opposed to Bolton.
Critics have questioned Bolton's brusque style and whether he could be an effective public servant who could help bring reform to the U.N.
President Bush, in a statement, said he was :

"deeply disappointed that a handful of United States senators prevented Ambassador Bolton from receiving the up or down vote he deserved in the Senate. They chose to obstruct his confirmation, even though he enjoys majority support in the Senate, and even though their tactics will disrupt our diplomatic work at a sensitive and important time," Bush said. "This stubborn obstructionism ill serves our country, and discourages men and women of talent from serving their nation."
Sen.John Kerry, D-Mass, said Bolton's departure could be a turning point for the administration.

"With the Middle East on the verge of chaos and the nuclear threats from Iran and North Korea increasing, we need a United Nations ambassador who has the full support of Congress and can help rally the international community to tackle the serious threats we face," Kerry said. He said it was an opportunity for Bush to nominate an ambassador "who enjoys the support necessary to unite our country and the world and who can put results ahead of ideology."
Bush gave Bolton the job temporarily in August 2005, while Congress was in recess. Under that process, the appointment expires when Congress formally adjourns, no later than early January.
The White House resubmitted Bolton's nomination last month. But with Democrats capturing control of the next Congress, his chances of winning confirmation appeared slight. The incoming chairman of the Senate Foreign Relations Committee, Democratic Sen. Joe Biden of Delaware, said he saw "no point in considering Mr. Bolton's nomination again."
While Bush could not give Bolton another recess appointment, the White House was believed to be exploring other ways of keeping him in the job, perhaps by giving him a title other than ambassador. But Bolton informed the White House he intended to leave when his current appointment expires, White House deputy press secretary Dana Perino said.
Bush planned to meet with Bolton and his wife later Monday in the Oval Office.
Bush said he accepted Bolton's decision with deep regret.

"He served his country with extraordinary dedication and skill, assembling coalitions that addressed some of the most consequential issues facing the international community," the president said. "During his tenure, he articulately advocated the positions and values of the United States and advanced the expansion of democracy and liberty.
"Ambassador Bolton led the successful negotiations that resulted in unanimous Security Council resolutions regarding North Korea's military and nuclear activities. He built consensus among our allies on the need for Iran to suspend the enrichment and reprocessing of uranium," Bush added. "His efforts to promote the cause of peace in Darfur resulted in a peacekeeping commitment by the United Nations. He made the case for United Nations reform because he cares about the institution, and wants it to become more credible and effective."
Bolton, who pushed strongly for U.N. reform, has had strained relations with many in the U.N. Secretariat, led by Secretary-General Kofi Annan, and has repeatedly called for all top U.N. officials to leave when Annan steps down as U.N. chief on Dec. 31 and is replaced by Ban Ki-moon.
"I think Ambassador Bolton did the job he was expected to do," Annan said Monday morning when asked about Bolton's resignation. "He came at a time when we had lots of tough issues from reform to issues on Iran and North Korea. I think as a representative of the U.S, government, he pressed ahead with the instructions he had been given and tried to work as effectively as he could."
As late as last month, Bush, through his top aides, said he would not relent in his defense of Bolton, despite unwavering opposition from Democrats who view Bolton as too combative for international diplomacy.
In a letter to Bush, dated last Friday, Bolton offered no reason for his decision.
"After careful consideration, I have concluded that my service in your administration should end when the current recess appoint expires," Bolton wrote.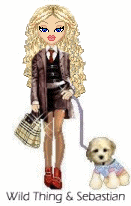 Wild Thing's comment.....
I know we knew it was coming but nonetheless it is still sad and has me very angry.
That F'ing Chaffee and the Rats won this round! They were elected to do a job! Reublicans should have behaved like leaders, like the majority they are instead of behaving as visitors!!!
Bush might as well nominate Pee Wee Herman. That's what the Lib's want. Islamofascists are hugging themselves and squealing with delight.
Thank You for your service, Mr. Bolton. It was refreshing to have someone in that den of thieves who actually stood up proudly for America.
God bless you.I am so sorry Mr. Bolton, for non men like Chafee that exist and for the vile Rats that hate America so much.
Posted by Wild Thing at 02:42 PM | Comments (14)
---
Traitor Carter on C-SPAN ~ LOL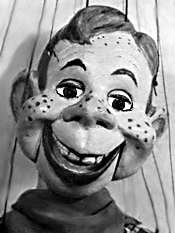 Caller from Aurora, Illnois:
Yes, Mr. Carter, thank you for making me a Republican—because of your incompetence in handling the Iranians and…your cozying up with every dictator, thug, Islamic terrorist there is. And more importantly, I find it to be vile because of [untelligible] (sounds like "your blackest heart"). Because you're an anti-Semite. And let me explain why I think you're a bigot and a racist and an anti-Semite…
Host interrupts: I think, caller, that the name-calling is fine—is enough. But look, these are the strong questions that are coming from people…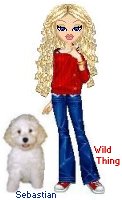 Wild Thing's comment......
OK, watch Carters face. First he sits there smiling his big idiot smile, not even realizing what the caller is saying.
LMAO I love it, and then he does realize what is being said and his faces changes completely. hahahahaha
Posted by Wild Thing at 12:55 AM | Comments (8)
---
Will Ahmadinejad's Term Be Cut Short?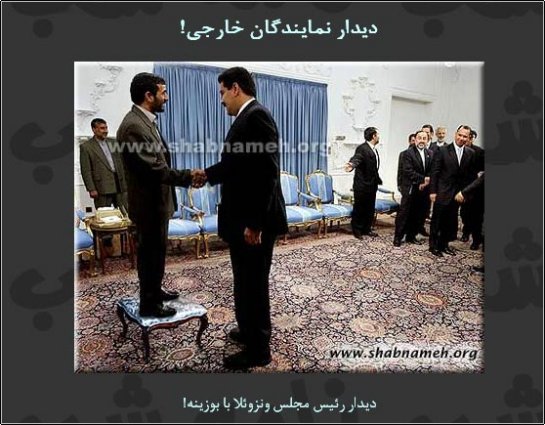 Iran: Parliament shortens Ahmadinejad's term
YNet
Published: 12.03.06, 20:44
The Iranian parliament voted on Sunday to unite the presidential elections with the upcoming parliamentary ones, this according to the official Iranian news agency.
The proposal, which passed with a surprising 80 percent majority, may cut the term of sitting President Mahmoud Ahmadinejad by 18 months.
The bill must still be ratified by the Iranian constitutional committee, which is headed by former president Akbar Hashemi Rafsanjani, Ahmadinejad's arch-rival, a fact which many see as indicative that the bill will indeed be authorized.

Hashemi Rafsanjani
Rafsanjani himself is considered one of the most powerful politicians in Iran and is currently running for a position in the Assembly of Experts, an 86-strong body of ayatollahs who monitor the Iranian Supreme Leader (a position currently held by Ayatollah Ali Khamenei). The Assembly has the power to dismiss the Supreme Leader. Already existing tensions have heightened between Ahmadinejad and Rafsanjani as the latter is pitted directly against Ahmadinejad's spiritual mentor Masbah Yazdi who is also vying for a spot on the Assembly of Experts.
One of the reasons cited in the proposal for bringing the two elections together is cutting the costs brought on by a double election. Opponents to the bill claimed that cutting the president's term is unconstitutional and that parliament's term should be extended to meet the original date for the presidential election.


Wild Thing's comments......
What the heck???? Assembly of Experts hahaha
Has Stinky been a bad boy? Who knows? Maybe Howard Dean will defeat Mahmoud in a landslide 18 months from now.
Posted by Wild Thing at 12:47 AM | Comments (4)
---
December 03, 2006
Howard Dean: Judge Us By Our Actions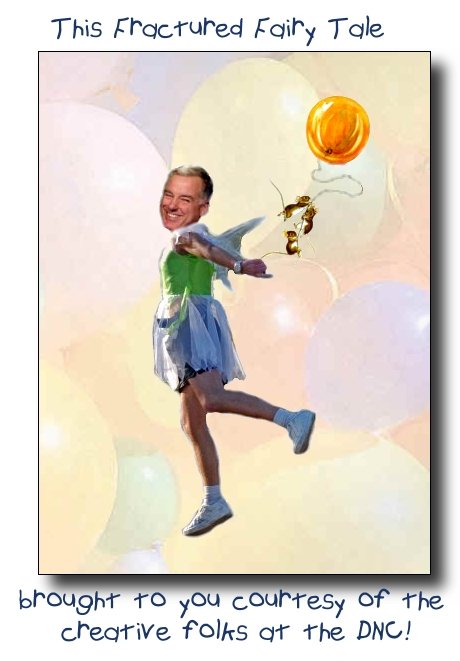 Democrats have a tough job in protecting their recent election gains because:
"now it's what we do and not what we say," national chairman Howard Dean told party leaders Saturday.
"It's what happens in Congress that will determine our message more than anything I say or what they say in Congress," Dean said.
Democrats, who will run both the House and Senate come January, have outlined an agenda that includes overhauling ethics, raising the minimum wage and making college more affordable.
Dean said Democrats must prove to people in conservative and swing districts that they can earn the voters' trust.
"Elections are not mandates. Elections are power being loaned to politicians for a two-year period by the voters of this country," Dean said. "Now it's our job to earn it back again in '08."
That approach is critical if Democrats are to build on their majority in Congress and retake the White House in 2008, said Dean, adding that Democrats did will in November because they appealed to all types of voters.
"George Bush made a huge mistake by representing half of America, while treating the rest of us with contempt," Dean said. "We need to reach out to everybody whether they agree with us or not."
Dean said he was pleased that Democrats drew more support than in the past "faith voters." Democrats gained among religious voters, including those considered evangelical, because they talked about their values and competed in all parts of the country, Dean said.
Later Saturday, Democratic National Committee members planned to propose an incentive system to persuade states not to move their presidential nominating contents too early in the 2008 calendar.
The idea is to discourage jamming the primary calendar after moving up Nevada and South Carolina in the first wave of contests to increase diversity in the early contests.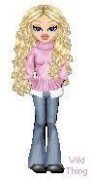 Wild Thing's comment......
It's like I once heard a baseball umpire say: "When a pitcher loses his stuff, the batters think they just became better hitters."
Similarly, the democrats think they just became America's Most Popular and that everyone is going to indulge their little fantasies. "Oh, wow, we can end war and make employers pay everybody more, and we'll make everyone apologize for being successful."
Posted by Wild Thing at 12:55 AM | Comments (12)
---
107th Army-Navy Football Game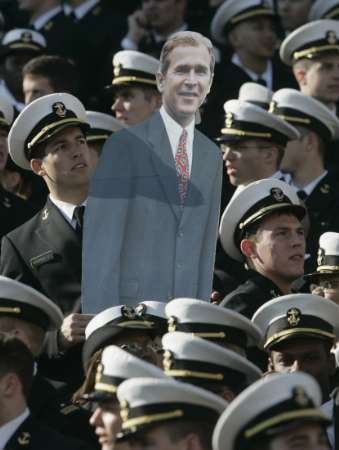 A midshipman from the United States Naval Academy holds a cut-out of President Bush before the start of the 107th Army-Navy football game in Philadelphia today. (Navy beat Army 26-14)

In a funny parody of Kerry's and Conyers' slurs on the intelligence and education of military members, West Point cadets hold up a self-explanatory sign before the start of the game.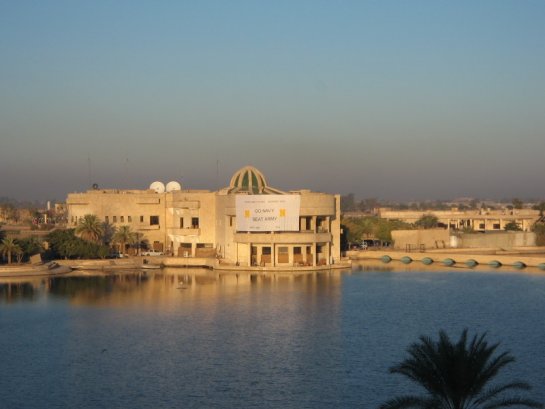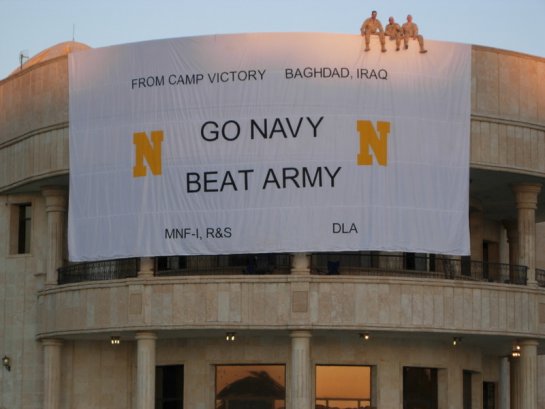 And then over in Iraq, they were cheering on the game as well. I thought this was an interesting photo. I love it, and can't you just bet that Saddam never had a dream or a nightmare that he would be in jail, and we would have our awesome troops hanging out around his (Saddam's) old haunts. heh heh
Posted by Wild Thing at 12:47 AM | Comments (12)
---
December 02, 2006
Muslims Seek Prayer Room At Airport
Maybe something like this and add in a disposable prayer rug dispensers on the walls.

Muslims Seek Prayer Room at Airport
Breibart
Airport officials said Friday they will consider setting aside a private area for prayer and meditation at the request of imams concerned about the removal of six Muslim clerics from a US Airways flight last week.
Steve Wareham, director of Minneapolis-St. Paul International Airport, said other airports have "meditation rooms" used for prayers or by passengers who simply need quiet time.
A group of Somali clerics met with airport officials Friday and said they would attract less attention if they had a private area for prayer. Devout Muslims pray five times daily, facing the holy city of Mecca.
"When we pray, we don't want a problem. We don't want what happened last week," said Abdulrehman Hersi, an imam at Darul-Quba mosque in Minneapolis, referring to six clerics who were barred from a US Airways flight in Minneapolis after drawing the concern of some passengers.
Airports in Nashville, Tenn.; Columbus, Ohio; and Fort Lauderdale, Fla., all advertise meditation rooms. Fort Lauderdale's is billed as "For travelers seeking a quiet time." All note they are nonsectarian.
The imams at the airport Friday drew a few stares as they laid down their prayer rugs and knelt on the hard rubber floor at the airport.
The clerics requested a meeting after both the US Airways incident and a recent flap over Muslim cabdrivers who didn't want to pick up passengers carrying alcohol.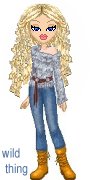 Wild Thing's comments..........
So a publicly owned building can't have a crèche or a Christmas tree because it might mean we are condoning a religion, but we can build the rag heads a prayer room? I don't want my tax money spent on Muslims prayer rooms, if they don't like it, they can go back to their big mid-eastern sand box and pound sand. The only reason these people are demanding this is their need to force themselves on us, there need to show us that they are something special. By winning these concessions, they begin to dominate our culture with their PC BS. If we continue to acquiesce to their demands, we loose and they will win.
How about serving sacramental pork rinds on the plane instead of peanuts.
Just wondering how do Muslims pray in Seattle's revolving Space Needle? I mean one moment they are facing Mecca, the next- Tel Aviv. heh heh
Posted by Wild Thing at 02:55 AM | Comments (22)
---
December 01, 2006
A Marine Is Killed by An Illegal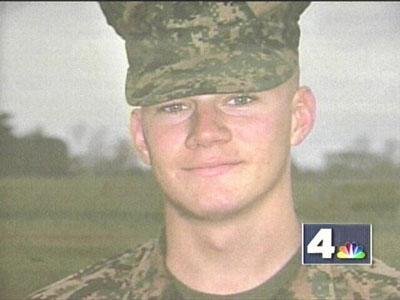 The Thanksgiving accident, in which Howard County police allege that illegal Morales-Soriano's blood-alcohol level was four times the legal limit, resulted in the death of Marine Cpl. Brian Mathews, 21, of Columbia and Jennifer Bower, 24, of Montgomery Village, which is north of Gaithersburg.

A man charged with manslaughter in the drunken-driving deaths of two people was in the U.S. illegally and had obtained a driver's license in North Carolina, according to immigration officials.
Eduardo Raul Morales-Soriano, 25, of Laurel, has been charged with two counts of homicide by motor vehicle in the deaths of Marine Cpl. Brian Mathews, 21, of Columbia, and Jennifer Bower, 24, of Montgomery Village.
Mathews and Bower, who were on their second date, were killed on Thanksgiving when Morales-Soriano allegedly slammed into the back of their car. Mathews had recently finished eight months of duty in Iraq and planned to leave the military in June.
Morales-Soriano, who police said had a blood-alcohol level four times the legal limit for driving, was not injured in the crash. He was being held in the Howard County Detention Center on $830,000 bail.
There was no record of Morales-Soriano, a Mexican citizen who worked as a landscaper, entering the U.S. legally, said James Dinkins, acting special agent in charge of the U.S. Immigration and Customs Enforcement Office in Baltimore.
Morales-Soriano used his North Carolina driver's license issued Feb. 5, 2004, to obtain a license in Maryland on July 8, 2005, according to Maryland Motor Vehicle Administration, The (Baltimore) Sun reported.
And get this, back in February, Morales-Soriano refused a Breathalyzer test at the scene of a non-injury accident but his license was never suspended, police said.
Smelling of alcohol and failing to keep his balance, Morales-Soriano refused the test and was given four citations before being released, said Wayne Kirwan, a spokesman for Howard County State's Attorney Office.
The police officer mistakenly gave Morales-Soriano a form that was should have been sent to the motor vehicle office. Officials couldn't suspend his license as required by law when a driver refuses a Breathalyzer.
Prosecutors later dropped the charges against Morales-Soriano, noting weak evidence.
And now after serving in Iraq this soldier, then comes home and gets killed by an illegal!!!!


Marine mourned after drunken driving crash

Marine Cpl. Brian Mathews was patrolling downtown Ramadi, Iraq, on Nov. 11, 2005, when his unit fell victim to an insurgent sniper ambush.


But Mathews, 21, of Columbia, never flinched.

"He was beside me the whole time," said Cpl. Daniel Robinson, 22, of Texas, Mathews' squad leader. "He was giving his team commands. He was a perfectionist Marine, and it really showed. We didn't have one casualty or one killed in action in the ambush."

Now Mathews' fellow Marines are mourning his death after police say a drunken driver killed the 21-year-old on Thanksgiving night while he was home visiting his family in Columbia.

Reached at Camp Pendleton in California, Cpl. Garrett Farris, 21, of Texas, said the Marines who served with Mathews are distraught over his death.

"It's more anger than anything," he said. "A guy goes to war and has no problems with that. He comes back to the States, and it's supposed to be our safe place."

Those sentiments were echoed by Lance Cpl. Jae Lee, 21, of Orange County, Calif., who served with Mathews in Ramadi.

"He was a really good friend," Lee said. "I was shocked at first when I heard what happened. He went through seven months in Iraq, and to get hit by a drunken driver is unfair."

Mathews and Jennifer Bower, 24, of Montgomery Village, were killed after a crash at 10:20 p.m. on Route 175 in Columbia, when police say a 25-year-old man who was drinking and driving slammed into their car.

Police have charged Eduardo Raul Morales Soriano, 25, of Laurel, with homicide by motor vehicle, manslaughter while intoxicated, and driving while under the influence of alcohol. Soriano was not injured, police said.

Mathews' fellow Marines remember him as a solid, responsible Marine. They say his death is a huge loss to the force.
Posted by Wild Thing at 01:55 AM | Comments (8)
---
Terrorist Ahmadinejad Practicing His Penmanship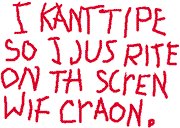 Iranian President Mahmoud Ahmadinejad has submitted an open letter to the American people. We have all heard about it, and in case anyone has not read it this is the letter from the dangerous nut job.
President Ahmadinejad's letter
The 5-page letter, released by Iran's representative at the United Nations today, President Ahmadinejad writes, "The global position of the United States is in all probability weakened, because the administration has continued to resort to force, to conceal the truth, and to mislead the American people about its policies and practices."
Gosh that sounds like the Democrat's talking points doesn't it. hahaha Oh I am so afraid. NOT. He has a lot of nerve to lecture the citizens of the United States of America.
Terrorists Ahmadinejad can kiss my ass!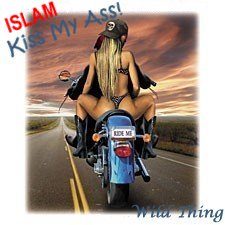 http://www.foxnews.com/projects/pdf/iran_pres_letter.pdf
Posted by Wild Thing at 01:47 AM | Comments (7)
---
America Why I Love Her
Please CLICK HERE to see video by John Wayne.

Thanks to all of you Veterans and our troops today for all you have done to make this the land of the free!
Posted by Wild Thing at 01:44 AM | Comments (5)
---