August 16, 2020
Pompeo slams UN Security Council members for not extending Iran arms embargo
Pompeo slams UN Security Council members for not extending Iran arms embargo
State Department spokesperson Morgan Ortagus calls out United Nations Security Council's failure to extend the arms embargo on Iran and praises President Trump's historic peace agreement between UAE and Israel.
Posted by Wild Thing at 08:52 AM | Comments (0) | TrackBack
February 06, 2014
United Nations Scolds Vatican and says: Support Abortion, Gay Rights and Contraception
United Nations Scolds Vatican: Support Abortion, Gay Rights and Contraception
UN Committee on the Rights of the Child called on the Catholic Church to support abortion, gay rights and contraception. The committee also urged Russia to repeal its "gay propaganda" law.
A United Nations committee is coming under fire today from a British pro-life group that says it is attacking the Catholic Church and pressuring it to support abortion.
Officials with the England-based Society for the Protection of Unborn Children (SPUC) say the UN Committee on the Rights of the Child overstepped its mandate in its pro-abortion attack on the Catholic Church. SPUC is recognised officially by the UN as a non-governmental organization (NGO), and provides most of the pro-life lobbying efforts at the UN institutions in New York and Geneva.
SPUC was responding to a report published today by the UN Committee on the Rights of the Child which attacked the Catholic Church's teachings on abortion under the guise of a critique of the Church's handling of child sex abuse cases. As SPUC informed LifeNews by email, the UN report, among similar things, recommends that the Catholic Church identify "circumstances under which access to abortion services can be permitted" (section 55) and "overcome[s] all the barriers and taboos surrounding adolescent sexuality that hinder their access to sexual and reproductive information, including on family planning and contraceptives" (section 57a).
Vatican blasted back at the UN committee.
The Vatican blasted back at a UN-authored Rights of Children report, saying its criticism of the church's stand on homosexuality is driven by critics of the church's "non-negotiable" teachings.
The U.N. Committee on the Rights of the Child, whose members have included such nations as Saudi Arabia, Syria, Uganda and Thailand,accused the Vatican Wednesday of "systematically" adopting policies that allowed priests to rape and molest tens of thousands of children over decades, and urged it to open its files on pedophiles and bishops who concealed their crimes.
Archbishop Silvano Tomasi, the head of the Holy See's delegation to the United Nations in Geneva, told Vatican Radio that non-governmental organizations which favor gay marriage probably influenced the committee to reinforce an "ideological line" in the report. He did not note the irony of nations like Syria, which has used poison gas on children, Uganda, where kids have been forced to fight, kill and die in wars and Thailand, which has long been accused of tolerating a child sex trade, having served on the committee, which currently consists of representatives from 18 nations.
The UN report also severely criticized the Holy See for its attitudes toward homosexuality, contraception and abortion and said it should change its own canon law to ensure children's rights and their access to health care are guaranteed.


Wild Thing's comment..........
Amazing.
Posted by Wild Thing at 12:45 AM
November 30, 2012
Marco Rubio Proposes Defunding the UN

Florida senator Marco Rubio has issued a press release opposing UN recognition of Palestine. He has also announced that he is co-sponsoring an amendment that would prohibit US taxpayer dollars from funding the U.N. if they proceed with recognizing Palestinine as a non-member state.
Here is the text of Rubio's statement:
"I oppose this unilateral move by the government of president Abbas and regret its reckless endorsement by the United Nations. True peace and international recognition of a Palestinian state can only be achieved through direct negotiations between Israelis and Palestinians. The Palestinian people would be much better served if the Palestinian Authority were to spend its energies in responding to several Israeli calls for direct negotiations. As the Senate debates the National Defense Authorization Act (NDAA), I am proud to be a co-sponsor of an amendment to prohibit U.S. taxpayer funding for the United Nations in the event the organization upgrades Palestine's status from permanent observer 'entity' before a comprehensive peace agreement has been reached with Israel. The Senate should swiftly adopt it."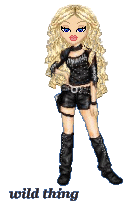 Wild Thing's comment.....................

I am so glad Rubio is doing and saying this.
Posted by Wild Thing at 02:44 AM | Comments (1)
November 08, 2012
Hours After Obama Victory – Administration Backs UN Arms Treaty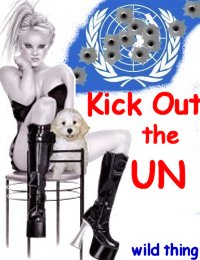 Less than a day after Obama's election, the US backed a UN treaty to regulate arms.
Obama delayed the talks during election season
Reuters reported:
Hours after U.S. President Barack Obama was re-elected, the United States backed a U.N. committee's call on Wednesday to renew debate over a draft international treaty to regulate the $70 billion global conventional arms trade.
U.N. delegates and gun control activists have complained that talks collapsed in July largely because Obama feared attacks from Republican rival Mitt Romney if his administration was seen as supporting the pact, a charge Washington denies.
The month-long talks at U.N. headquarters broke off after the United States – along with Russia and other major arms producers – said it had problems with the draft treaty and asked for more time.
But the U.N. General Assembly's disarmament committee moved quickly after Obama's win to approve a resolution calling for a new round of talks March 18-28. It passed with 157 votes in favor, none against and 18 abstentions.
U.N. diplomats said the vote had been expected before Tuesday's U.S. presidential election but was delayed due to Superstorm Sandy, which caused a three-day closure of the United Nations last week.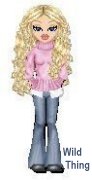 Wild Thing's comment..................
Obama gets elected…
Stock market crashes
Obama proposes new carbon taxes that will hike electricity rates
Obama backs UN Arms Treaty
and that's just day 1 after the election
Posted by Wild Thing at 03:54 AM | Comments (2)
March 03, 2012
UN to Propose Regulations of Water and Food for Earth ~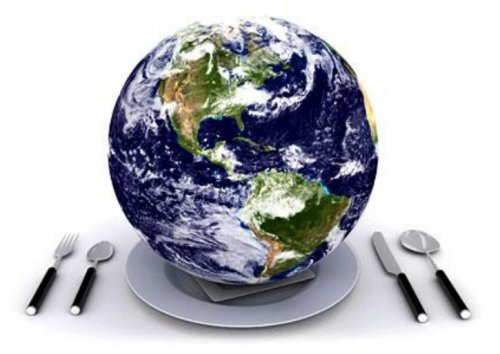 The United Nations is going to propose planetary regulations of food and water for planet Earth.
An environmental report issued by an agency of the United Nations last month has some critics sounding the alarm, saying it is a clarion call for "global governance" over how the Earth is managed.
The report, "21 Issues for the 21st Century," from the United Nations Environment Program (UNEP) Foresight Process, is the culmination of a two-year deliberative process involving 22 core scientists. It is expected to receive considerable attention in the run-up to the Rio+20 United Nations Conference on Sustainable Development, which will be held in Rio, Brazil, in June.
The scientists who wrote the report say it focuses on identifying emerging issues in the global environment, and that it is not about mandating solutions.
But its critics see an agenda lurking in its 60 pages, which call for a complete overhaul of how the world's food and water are created and distributed — something the report says is "urgently needed" for the human race to keep feeding and hydrating itself safely.

"This is more utopianism, pie-in-the-sky pleading for 'global governance,' including what they acknowledge as 'novel governance arrangements,' including, 'alliances between environmentalist and other civil society groups,'" charged Chris Horner, author of Red Hot Lies: How Global Warming Alarmists Use Threats, Fraud and Deception to Keep You Misinformed, and a senior fellow for energy and environment at the free-market Competitive Enterprise Institute (CEI) in Washington, D.C.


Wild Thing's comment.......
Obama would go for something like this for sure.
Posted by Wild Thing at 02:47 AM | Comments (2)
June 10, 2011
Anti-terror Treaty Seen as 2nd Amendment Threat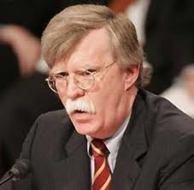 Former U.N. ambassador John Bolton

Anti-terror Treaty Seen as 2nd Amendment Threat

A "Small Arms Treaty" currently being considered by the United Nations could end up infringing on American Second Amendment rights. While the measure must first pass the U.N. and then manage to secure U.S. Senate ratification, it could result in firearms licensing and confiscation, University of Houston professor Larry Bell writes in an Op-Ed for Forbes.
The treaty is aimed at fighting terrorism, insurgency and international crime syndicates but "you can be quite certain that an even more insidious threat is being targeted – our Constitutional right for law-abiding citizens to own and bear arms," Bell writes.
While noting the terms have yet to be made public, Bell argues the measure could force the United States to enact tougher licensing requirements, confiscate and destroy all "unauthorized" civilian firearms, ban the trade, sale and private ownership of all semi-automatic weapons, and create an "international gun registry, clearly setting the stage for full-scale gun confiscation."
"Former U.N. ambassador John Bolton has cautioned gun owners to take this initiative seriously, stating that the U.N. 'is trying to act as though this is really just a treaty about international arms trade between nation states, but there is no doubt that the real agenda here is domestic firearms control,'" Bell wrote.
He concludes, "Now, more than ever, it's imperative to stick by our guns in demanding that all Constitutional rights be preserved. If not, we will surely lose both."

.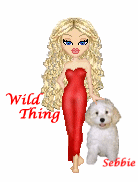 Wild Thing's comment.......

The United Nations doesn't approve of our Second Amendment that's for sure!
I am so angry how our Consitution no longer means squat to so many of our law makers in this country!!!!

....Thank you Mark for sending this to me.
Mark
3rd Mar.Div. 1st Battalion 9th Marine Regiment
1/9 Marines aka The Walking Dead
VN 66-67


Posted by Wild Thing at 02:47 AM | Comments (2)
March 18, 2011
United Nations Approves 'no-fly zone'
Lou Dobbs reporting news that the United Nations Security Council voted late this afternoon to authorize a no-fly zone over Libya, and the use of "all means necessary" to prevent Libyan Dictator Moammar Gadhafi from destroying rebel forces in Benghazi and the rest of the country.
United Nations approves 'no-fly zone'

Security Council approved Thursday evening a resolution that would establish a no-fly zone over Libya, and would authorize the use of air strikes against Colonel Muammar Qadhafi's forces targeting anti-government rebels and civilians.
The resolution authorizes the world body "to take all necessary measures… to protect civilians and civilian populated areas under threat of attack" from forces loyal to the Libyan dictator, including Benghazi, a rebel stronghold Qadhafi has targeted. The UN did not specify when the air patrols over Libyan airspace would begin, or which country would take the lead, but there are several reports that British and French warplanes could strike pro-government positions as soon as Friday.

The White House, which was reluctant to engage in any military action without international support, did not have an immediate response to the resolution. Ten Security Council member countries voted in favor of the measures against Libya, including France, Germany, Britain and the U.S., while five — including Russia and China — abstained.
The U.N. resolution allows not only a no-fly zone but also any measures up to a ground invasion to halt attacks that might result in civilian casualties.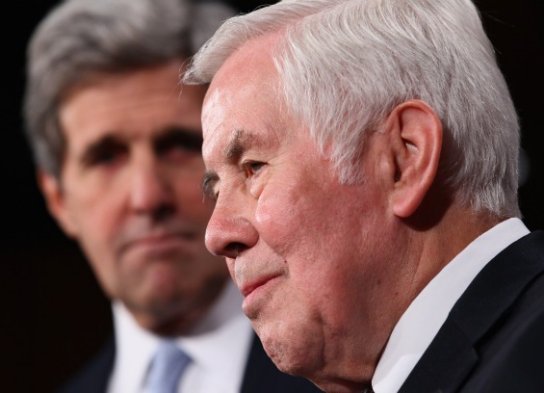 Lugar: No-fly zone requires declaration of war
Republican on the Senate Foreign Relations Committee argued against implementing a no-fly zone over Libya on Thursday, and also said that Congress must pass a formal declaration of war if the Obama administration decides to take that step.
"Clearly, the United States should be engaged with allies on how to oppose the Qaddafi regime and support the aspirations of the Libyan people," said Sen. Richard Lugar (R-IN) at the start of the committee's Thursday morning hearing on the Middle East. "But given the costs of a no-fly zone, the risks that our involvement would escalate, the uncertain reception in the Arab street of any American intervention in an Arab country, the potential for civilian deaths, the unpredictability of the endgame in a civil war, the strains on our military, and other factors, I am doubtful that U.S. interests would be served by imposing a no-fly zone over Libya."
Lugar pointed to the fact that 145,000 American troops are currently deployed in Iraq and Afghanistan, and that the annual U.S. budget deficit is already around $1.5 trillion.
"In this broad context, if the Obama administration decides to impose a no-fly zone or take other significant military action in Libya, I believe it should first seek a Congressional debate on a declaration of war under Article I, Section 8 of the Constitution," Lugar said.

Continue article CLICK HERE
.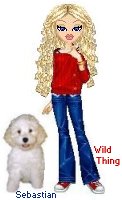 Wild Thing's comment........
I haven't seen Lou Dobbs new show yet, but I am glad he joined Fox.
Posted by Wild Thing at 07:50 AM | Comments (6)
December 30, 2010
Obama To Give Manhattan Back To Native Americans?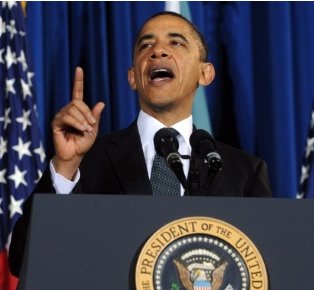 Obama to give Manhattan back to Native Americans?

Obama is voicing support for a U.N. resolution that could accomplish something as radical as relinquishing some U.S. sovereignty and opening a path for the return of ancient tribal lands to American Indians, including even parts of Manhattan.
The issue is causing alarm among legal experts.
In recent remarks at the White House during a "tribal nations conference," Obama endorsed the "United Nations Declaration on the Rights of Indigenous People," which includes a sweeping declaration that "indigenous peoples have a right to lands and resources they traditionally occupied or otherwise used" but that later were acquired by occupying forces.
"U.N. resolutions like this claiming amorphous rights can be a stalking horse for future attempts to have international courts enforce broad interpretations of those rights at the expense of American sovereignty," Theodore Frank, a fellow with the Center for Legal Policy at the Manhattan Institute, a leading public policy think tank in New York City, told WND.

Academic legal experts indicate that American Indians during the Carter era first drew up plans for reacquisition of lost tribal lands, setting the stage for the U.N. resolution that Obama is embracing. The feasibility study, eyeing 650 million acres of federally owned land in the U.S., was conducted by the Indian Education Institute at Eastern Oregon State, one expert recalled for WND.
"Re-purchase would restore land back to its original owners thus strengthening tribal sovereignty and jurisdiction over its people and land," Julianne Jennings Nottoway, a professor of anthropology at Pima Community College in Tuscon, Ariz., said. "Also, it would allow tribes the opportunity to develop socially, politically and economically as competitors as nation-states within a global context under the act of self-determination."

The Bush White House refused to support the U.N. resolution.

But last year, the Democrat-majority House and Senate passed a resolution that, in Obama's words, acknowledges "the sad and painful chapters in our shared history – a history too often marred by broken promises and grave injustices against the First Americans."
The president said, "No statement can undo the damage that was done. But it is only by heeding the lessons of our history that we can move forward."

Obama's interest is personal. He noted during the 2008 presidential campaign he was officially adopted by the Crow Nation, an Indian tribe in Montana, and he was given an Indian name.
"My Crow name is 'One Who Helps People Throughout the Land,'" Obama said.

The U.N. policy that Obama wants the U.S. to embrace would enact the following measures on behalf of his adopted peoples, including repatriation of land and regulations forcing the media to reflect the values of indigenous cultures:
* Article 26 states that nations "shall give legal recognition and protection to these lands, territories and resources" which were once owned by indigenous people.

* Article 21 indicates that nation "states shall take effective measures and, where appropriate, special measures to ensure continuing improvement of their (indigenous people's) economic and social conditions. Particular attention shall be paid to the rights and special needs of indigenous elders, women, youth, children and persons with disabilities."

* Article 16 compels nations to "take effective measures to ensure that state-owned media duly reflect indigenous cultural diversity. States … should encourage privately owned media to adequately reflect indigenous cultural diversity."
There are 47 articles in the U.N. resolution.
The international agreement is very serious business, one legal expert tells WND, and could cause problems for the U.S. long after Obama is gone from the White House, if made part of U.S. law.
"One can anticipate that some tribes will seek to use this resolution to re-litigate centuries-old land disputes that courts have already rejected," said Frank at the Manhattan Institute.

The litigation process, according to the roadmap drawn up during the Carter era, would seek, however, to create a "non-hostile environment" in which tribes could repurchase lands and "extinguish the rights of current occupants," Jennings Nottoway told WND.
The anthropology professor reckons that 30 percent of aboriginal land was not ceded to Americans through the process of treaty, "but assumed – false premise or without proof – ownership and subordination," she added.
"Tribes are not asking New Yorkers to leave Manhattan and leave their homes, memories and the lands on which they are built upon, but to make available open lands/spaces for repurchase that would be used exclusively for tribal affairs."

Secretary of State Hillary Clinton has been softening the ground for this Obama policy for some months. The U.S. Department of State indicates on its website that it has completed a "policy review" and "tribal consultation" on the indigenous peoples treaty in recent weeks.
During the White House conference, Obama said it is his aim to ensure that American Indians "had a voice in the White House … so long as I held this office, never again would Native Americans be forgotten or ignored."

.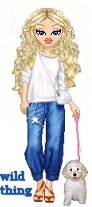 Wild Thing's comment........
My first reaction was is this a joke??? I wish it was. And how they heck do they tell who is truly "indigenous."
I wonder when Obama is going to get around to defending our rights to life, liberty and property?

Please God, isn't there some way this traitor to our country can be kicked out, sent to prison for treason or being a traitor or something??????????

....Thank you Mark for sending this to me.
Mark
3rd Mar.Div. 1st Battalion 9th Marine Regiment
1/9 Marines aka The Walking Dead
VN 66-67


Posted by Wild Thing at 03:47 AM | Comments (7)
November 24, 2010
UN Human Rights Council, Geneva, Switzerland

This clip above simply must be seen to be believed. The background: Thanks to the power of hopenchange, the United States ( OBAMA ) submitted its first-ever universal periodic review report before the UN's human rights council -- which counts China, Cuba, and Saudi Arabia among its members.

From the moment Barack Obama joined the United Nations Human Rights Council, observers knew an international humiliation was coming. Last Friday, the rogue nations of the world and the left-wing dregs of American society provided it before an international audience in Geneva. However, perhaps most disturbing, the team President Obama sent to "defend" the United States themselves accuse the United States of representing an "axis of disobedience" guilty of "illegal actions," while claiming the Khmer Rouge followed "a policy of restraint."

The result was the fiasco of America's hearings before the UNHRC last week. But those hearings may have a more permanent impact on the United States government than a momentary humiliation.
The US was on the clock for three hours in Geneva, a period which included a listening session wherein delegations from other UN member nations were able to offer "advice" on how the United States might improve its internal human rights policies.
Dozens of delegations lined up -- some reportedly waiting overnight -- to be among the first to take cheap shots at Uncle Sam. The lowlights of the session are compiled below by Eye on the UN, and my goodness, are they ever low.

If you didn't know better, you might understandably mistake this video for a Saturday Night Live sketch spoofing the risible hypocrisy and general unseriousness of the United Nations.

Perhaps the only thing more revolting than the spectacle of one chronic human rights abuser after another scolding America for its supposed shortcomings was the passive response from the Obama administration's US delegation. State Department official Esther Brimmer pronounced herself "honored" to be a present at such an august gathering.
Asst. Secretary of State, Michael Posner (last heard from equating Arizona's immigration law with China's egregious human rights record) told the assembly how "proud" and "humbled" he was to be in attendance. Powerline laid into Posner for his singularly disgraceful performance:

Assistant Secretary of State Michael Posner made an appearance to play his designated role demeaning the United States on behalf of the Obama administration.
Posner replied "thanks to very many of the delegations for thoughtful comments and suggestions" shortly after Cuba said the U.S. blockade of Cuba was a "crime of genocide," Iran "condemned and expressed its deep concern over the situation of human rights" in the United States, and North Korea said it was "concerned by systematic widespread violations committed by the United States at home and abroad."
.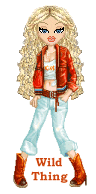 Wild Thing's comment.......
I hate this, I hate that Obama did this and is doing this to our country. Damn him!
Posted by Wild Thing at 05:47 AM | Comments (2)
September 26, 2010
UN To Appoint Earth Contact For Aliens

UN to appoint Earth contact for aliens
United Nations was set today to appoint an obscure Malaysian astrophysicist to act as Earth's first contact for any aliens that may come visiting.
Mazlan Othman, the head of the UN's little-known Office for Outer Space Affairs (Unoosa), is to describe her potential new role next week at a scientific conference at the Royal Society's Kavli conference centre in Buckinghamshire.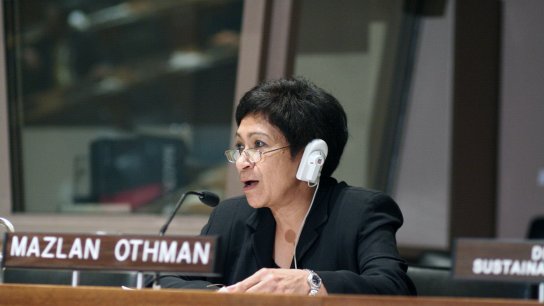 She is scheduled to tell delegates that the recent discovery of hundreds of planets around other stars has made the detection of extraterrestrial life more likely than ever before - and that means the UN must be ready to coordinate humanity's response to any "first contact".
During a talk Othman gave recently to fellow scientists, she said: "The continued search for extraterrestrial communication, by several entities, sustains the hope that some day humankind will receive signals from extraterrestrials.
"When we do, we should have in place a coordinated response that takes into account all the sensitivities related to the subject. The UN is a ready-made mechanism for such coordination."
Professor Richard Crowther, an expert in space law and governance at the UK Space Agency and who leads British delegations to the UN on such matters, said: "Othman is absolutely the nearest thing we have to a 'take me to your leader' person."

However, he thinks humanity's first encounter with any intelligent aliens is more likely to be via radio or light signals from a distant planet than by beings arriving on Earth. And, he suggests, even if we do encounter aliens in the flesh, they are more likely to be microbes than anything intelligent.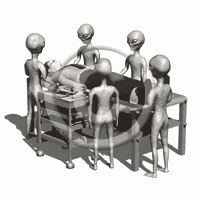 Wild Thing's comment.......
Absolutely nothing surprises me any more.
And the aliens are supposed to get this new protocol how?

"Gort, Klaatu barada niktu."
Posted by Wild Thing at 01:55 AM | Comments (5)
September 24, 2010
B. Hussein Obama At United Nations and His Wife Tagged Along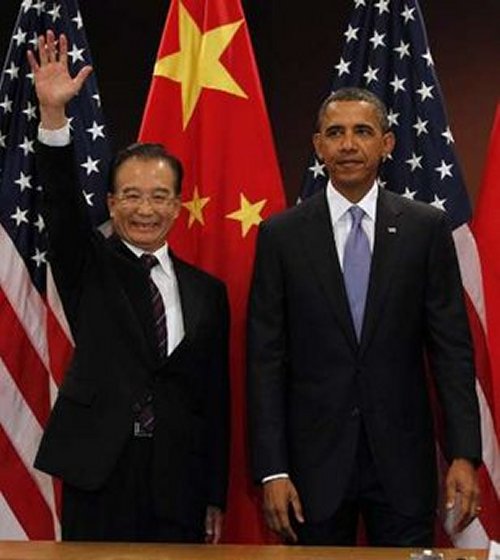 China's Premier Wen Jiabao: "Let's start the bidding for one China owned Amelican President, whatamybid, whatamybid, whatamybid do I hear a dollar, dollarbill, dollarbill, dollarbill....come on folks............"

.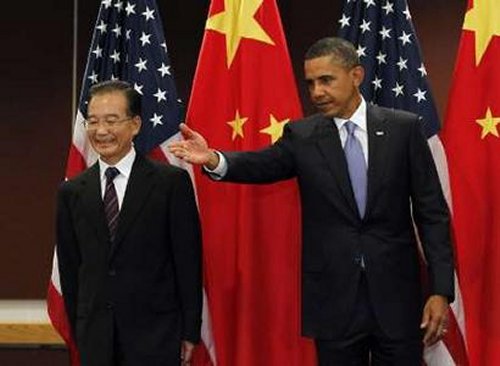 " Take my wife PLEASE! "

.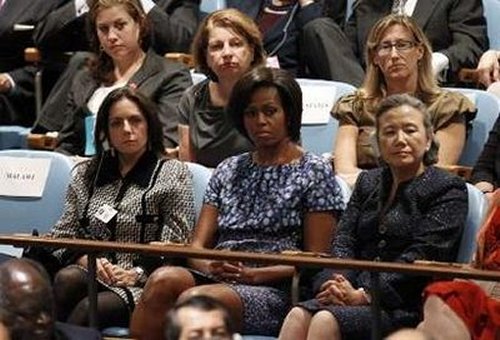 "Barrrraaaaak! I'm boooooorrrrrred!" , Michelle Obama at UN.
.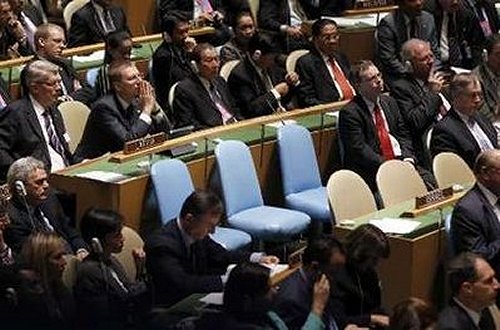 The empty seats for the Israeli delegation to the United Nations General Assembly are seen as U.S. President Barack Obama addresses the 65th United Nations General Assembly at the U.N. headquarters in New York September 23, 2010. A spokeswoman for the Israeli U.N. mission said this absence was due to the Jewish holiday of Sukkoth, the Feast of Tabernacles. "It's not a boycott," the spokeswoman said.
.

.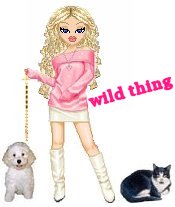 Wild Thing's comment........
I noticed something that really once again proves how the media hates Israel. I was switching channels and stopped on CNN, Wolf Blitzer said..... Israel waks out on Obama's speech. Then went on for a few minutes about it, then the station break and then when they came back he FINALLY said it was not a boycott it was due to a Jewish holiday. This is a pure example of propaganda on the left. The wanted to make sure they got their hate out there for Israel to their moranic regular viewers for as long as possible before they oh just happened to mention it was due to a Jewish holiday . sheesh!

Regarding Obama and the UN, I would love to have BOTH of them off our soil and never come back again. Put it in Kenya or something and kick him out with it.
Posted by Wild Thing at 04:55 AM | Comments (3)
September 19, 2010
Obama Endorses Global Taxes and Endorses United Nations to Fully Implement Agenda 21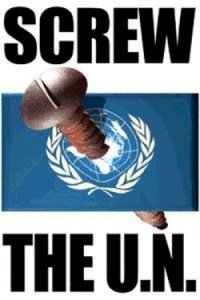 UN to fully implement Agenda 21, Obama to endorse plan at 9/20-22 Summit
The United Nations 2nd Committee will bring to consideration full worldwide implementation of Agenda 21 to the 65th General Assembly.
"Under the sustainable development umbrella, the Committee was expected to consider implementation of Agenda 21, the Programme for the Further Implementation of Agenda 21 and the outcomes of the World Summit on Sustainable Development; follow-up to, and implementation of, the Mauritius Strategy for the Further Implementation of the Programme of Action for the Sustainable Development of Small Island Developing States; the International Strategy for Disaster Reduction, protection of global climate for present and future generations; implementation of the United Nations Convention to Combat Desertification in Those Countries Experiencing Serious Drought and/or Desertification, Particularly in Africa; the Convention on Biological Diversity; the report of the Governing Council of the United Nations Environment Programme on its eleventh special session; the United Nations Decade of Education for Sustainable Development; and harmony with nature."
President Obama will attend the Sept. 20-22 Summit on the Millennium Development Goals to not only endorse "global taxes", but the full implementation of Agenda 21 in the U.S.
According to the Draft outcome document of the High-level Plenary Meeting of the sixty-fifth session of the General Assembly on the Millennium Development Goals, Pg.24 :
"Millennium Development Goal 7
Ensure environmental sustainability
77. We commit ourselves to accelerating progress in order to achieve Millennium Development Goal 7,including through:
(a) Pursuing sustainable development,in accordance with the principles contained in the Rio Declaration on Environment and Development, including the Report of the United Nations Conference on Environment and Development, Rio de Janeiro, principle of common but differentiated responsibilities,and taking into account the respective capabilities of countries,with a view to effectively implementing the outcomes of the major summits on sustainable development and addressing new and emerging challenges"
http://www.un.org/en/mdg/summit2010/pdf/Draft%20outcome%20document.pdf
.

Obama Endorses Global Taxes on Eve of U.N. Summit
By Cliff Kincaid
In a classic case of misdirection, while the media are preoccupied with the fate of the Bush tax cuts, President Obama is preparing to attend a United Nations summit next week to endorse "innovative finance mechanisms"—global taxes—to drain even more wealth out of the U.S. economy.
A draft "outcome document" produced in advance of the September 20-22 U.N. Summit on the Millennium Development Goals (MDGs) commits the nations of the world to supporting "innovative financing mechanisms" to supplement foreign aid spending.
The term "innovative financing mechanisms" is a U.N. euphemism for global taxes. But the document actually goes further, praising the "Task Force on International Financial Transactions for Development" for its work on the subject of mobilizing additional "resources" for countries to achieve the MDGs. This is a body tasked with proposing and implementing global tax schemes.
"We consider," the document says, "that innovative financing mechanisms can make a positive contribution in assisting developing countries to mobilize additional resources for financing for development on a voluntary basis. Such financing should supplement and not be a substitute for traditional sources of financing."
In other words, the revenue from global taxes should be in addition to foreign aid spending.
The document recognized the "considerable progress" made in this area, an acknowledgement that an international tax by some nations on airline tickets is already in effect and producing several billions of dollars of revenue for world organizations to fight AIDS and other diseases.
In an article in The Christian Science Monitor, under the headline, "Small global taxes would make a big difference for world's 'bottom billion,'" the foreign minister of France and other officials of foreign nations endorse various forms of "innovative development financing." One of their proposals is a tax on international currency transactions that could generate $35 billion a year.

The proposal, popular at the United Nations for decades and long-advocated by Fidel Castro, is called the Tobin Tax and named after Yale University economist James Tobin. Steven Solomon, a former staff reporter at Forbes, said in his book, The Confidence Game, that such a proposal "might net some $13 trillion a year…" because it is based on taking a percentage of money from the trillions of dollars exchanged daily in global financial markets.
He is referring to the fact that once such a tax is in place, it could be easily raised to bring in hundreds of billions of dollars or more a year to the U.N. and other global institutions.
Such financial transactions through banks and other financial institutions are commonplace on behalf of Americans who have stock in mutual funds or companies that invest or operate overseas. Hence, such a global tax could affect the stocks, mutual funds, and pensions of ordinary Americans.

Obama has been a major U.N. supporter since he was in the Senate and sponsored a bill, the Global Poverty Act (S 2433), to force U.S. compliance with the MDGs. Joseph Biden, then chairman of the Senate Foreign Relations Committee, tried to get it passed into law but ultimately failed.

.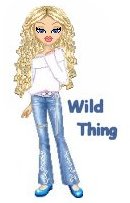 Wild Thing's comment.......
In over 60 years the only politicians who tried to get the USA out of the UN were Goldwater and President Ronald Reagan who did kick UNESCO out.
GW Bush invited UNESCO back in 2002.
And now all of this from Obama...augh!
We are witnessing the biggest heist in the history of mankind.
Posted by Wild Thing at 05:45 AM | Comments (5)
September 06, 2010
Obama Reports America To U.N On Human Rights Abuse Over "Unionization Rights"
Obama Reports America to the U.N. Claiming Difficulty in Forming a Union in This Country is a Human Rights Abuse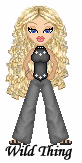 Wild Thing's comment.........
"Unionization Rights"??? Good grief.
If this isn't Treason on its face, nothing is! The US has a control freak for a leader.
Posted by Wild Thing at 06:47 AM | Comments (5)
August 25, 2010
Obama's Bashing USA Continues.....He Sends Report To UN Saying US Has Human Rights Shortcomings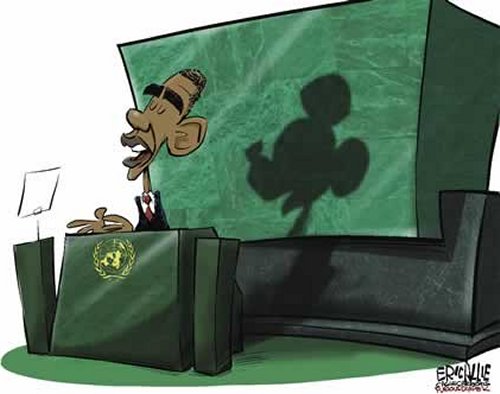 ( OBAMA's BULLCrap!) US admits human rights shortcomings in UN report

Washington
The Obama administration has told the United Nations that America's human rights record is less than perfect but stressed that the U.S. political system has built-in safeguards that promote improvements.
In its first-ever report to the U.N. Human Rights Council on conditions in the United States, the State Department said Monday that some Americans, notably minorities, are still victims of discrimination. Despite success in reforming such inequities as slavery and the denial of women's right to vote, the department said, considerable progress is still needed.
"Although we have made great strides, work remains to meet our goal of ensuring equality before the law for all," it said.
The report noted that although the U.S. now has an African-American president and that women and Hispanics have won greater social and economic success, large segments of American society suffer from unfair policies and practices.
High unemployment rates, hate crime, poverty, poor housing, lack of access to health care and discriminatory hiring practices are among the challenges the report identified as affecting blacks, Latinos, Muslims, South Asians, Native Americans and gays and lesbians in the United States.
The report, which drew on meetings that U.S. officials held with various groups around the country since January, also cited concerns from civil rights activists and citizens related to immigration and racial profiling by law enforcement agencies.
The 29-page report was submitted to the Human Rights Council on Friday but was not published until Monday. Members of the council, which the United States joined only last year, are required to submit reviews of their rights records. The report was the first "Universal Periodic Review" produced by the U.S.
In one of his first moves to reach out to the international community, President Barack Obama decided that the U.S. should run for a seat on the council. The Bush administration had shunned the panel for years over its alleged disproportionate criticism of Israel and membership that includes repressive regimes.
The report's findings were cautiously welcomed by human rights activists but will likely draw fire from conservatives who opposed joining the council. They said the U.S. should not be judged by countries with poor human rights records.
The administration sought to rebuff such criticism in the report, saying its participation in the review was not an acknowledgment "of commonality with states that systematically abuse human rights." It also said the report did not reflect "doubt in the ability of the American political system to deliver progress for its citizens."

Wild Thing's comment........
WOW! We made the list and we didn't "behead" anyone!!!!!! Imagine that!
So Obama is continuing his world wide apology tour. This time to the UN. Just freakin' great.
The USA has been as close to perfect as any nation can be.
I want to see Human Rights records for all Islamic countries. Now there's a human right's violation!
Obama, you've been in office almost two years and you haven't improved anything
Posted by Wild Thing at 07:50 AM | Comments (5)
April 13, 2010
Homeschoolers Win Round Against United Nations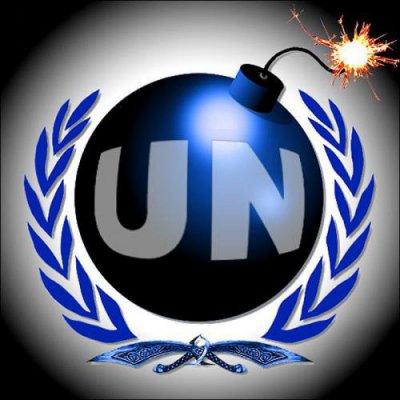 Homeschoolers win round against United Nations
But officials warn crackdown on family rights expected to continue
Homeschoolers have won a round in the long fight against the crackdown on family rights contained in the United Nation's Convention on the Rights of the Child, but experts say they need to keep up their guard.
The convention, which is not yet ratified in the United States but has been adopted by numerous other nations, orders that children can choose their own religion with parents only having the authority to advise them, the government can override a parent's decision regarding a child if a social worker disagrees, a child has a right to a government review of every parental decision and Christian schools would violate the law if they refused to teach children "alternative worldviews."
And all corporal punishment, such as spankings, would be banned by law.
The conflict had arisen over legislation that was proposed in the United Kingdom, called the Children, Schools and Families Bill, that would have set into law many of the provisions and issues demanded by the U.N. plan.
However, according to a report from the Home School Legal Defense Association, that proposal for now has been dropped. The British government's Department of Children, School and Families said it was tabling the plan because "no agreement could be reached between government and opposition parties."
The HSLDA is the world's premier advocate for homeschooling and has been active in cases across the United States as well as in Europe. Earlier, Michael Donnelly, a staff attorney and director of international relations for HSLDA, said British plan was "breathtaking in its scope and reflects a perverse level of suspicion towards parents who home-educate their children."
The proposal would have placed "total discretion in the hands of local education officials to determine whether or not they will 'register' a home-education program and would require criminal-background checks for parents before they could begin to homeschool their own children," he said.
In the HSLDA's report on the demise – for now – of the U.K. proposal, it said the U.K. government had promoted the regulations as having "new and stronger powers to enforce parents' responsibilities in supporting the school in maintaining good behavior including the possibility of a court-imposed parenting plan."
But the HSLDA said the bill actually would have "granted almost unfettered discretion to public authorities to terminate homeschool programs and to have almost unrestricted access to the homes of British homeschoolers."
The HSLDA said the decision is a victory for now.
"In defeating this measure, British homeschoolers have blunted an effort by those who seek to impose unnecessary restriction on parents who home educate. Britain remains the freest European country for home educators. Many German families have fled persecution in Germany to the United Kingdom to enjoy its free environment for home education," the HSLDA said.
~ snipet ~
Norman Wells, of the Family Education Trust, one of the groups that coalesced to stage the fight in the U.K., said, "Home educators came together in great numbers and their voices [were] heard to an extent that even some members of the government's own party were against the sweeping nature of the proposed restrictions."
But he cautioned the battle isn't over.
"Government bureaucrats and local authorities still have homeschoolers in their sights. These officials will almost certainly seek to pressure the new government to take up these restrictions in some form in the next government, no matter who wins. These bureaucrats have a statist mind-set and believe that the government ought to be more involved in British families when the reverse is true. What we need here in Britain is less government involvement and more protection of the family to make decisions on its own," he said.
.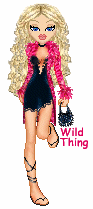 Wild Thing's comment.......
OH so the UN knows how to raise children??
Pro Muslim United Nations is ok with Muslims marry off their 12 year-old daughters? Little girls can be "circumcised" Children can carry machine guns? Since when do we want the UN to be advocates for children?
The UN and government hates u homeschoolers because they have taken their kids out from their control by not sending them to school for daily indoctrination. Since homeschooling implies independence of the public education system, I would suggest this would be a threat to the totalitarian in chief.

....Thank you Mark for sending this to me.


Mark
3rd Mar.Div. 1st Battalion 9th Marine Regiment
1/9 Marines aka The Walking Dead
VN 66-67


Posted by Wild Thing at 06:47 AM | Comments (4)
October 21, 2009
Obama Sponsors Plan to Restrict Free Speech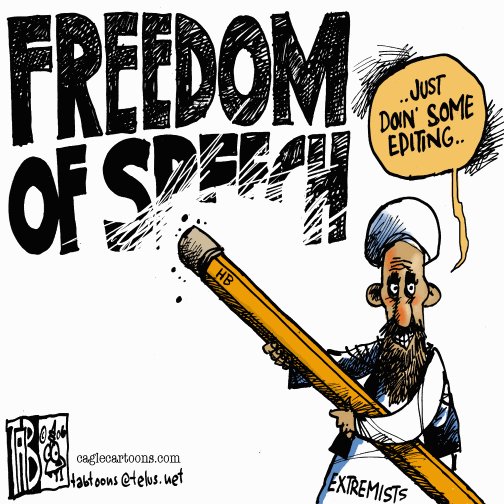 U.S. sponsors plan to restrict free speech
A proposal sponsored by the Obama administration at the United Nations that purports to seek protection for "freedom of opinion and expression" actually is a call for a worldwide crackdown on freedom of speech and a mandate for nations to ensure "that relevant national legislation complies with … international human rights obligations" – a clear threat to the First Amendment, according to critics.
The resolution was submitted recently by the United States and Egypt. It was approved by the U.N. Human Rights Council as a first step in its process through the international organization.
It demands that all nations condemn and criminalize "any advocacy of national, racial or religious hatred that constitutes incitement to discrimination, hostility or violence."
Steven Groves of the Heritage Foundation told WND the issue is not about free speech at all but about installing international precedents to stifle any criticism of Islam.
Groves has written for the Heritage Foundation on the issue, citing the demands from members of the Organization of Islamic Conference that national legislatures pass laws to ensure protection against "defamation of religions."
"Such a ban … could not withstand legal scrutiny in the United States," he wrote. "The First Amendment to the U.S. Constitution protects free speech and expression, even when speech is offensive or insulting. Moreover, a religious 'speech code' would disrupt the assimilation of religious minorities that has occurred throughout U.S. history and could breed resentment rather than understanding among America's religious communities."
He also cited the need for the U.S. to oppose strongly any such move, "given the penchant of some federal judges – including justices on the U.S. Supreme Court – to rely on the decisions and opinions of international courts and organizations."
Jay Sekulow, chief counsel of the American Center for Law and Justice as well as the European Centre for Law and Justice, which has been involved in fighting "defamation of religion" plans at the U.N., said the "free speech" resolution itself "incites discrimination."
"The proclamation of the Gospel in Muslim countries has been called incitement of religious discrimination," he told WND. "The U.S. backing of this is a mistake. The Universal Declaration of Human rights protects free speech.
"I am very concerned the U.S. is co-authoring something like this," he said.
Sekulow cited the wording in several parts of the proposal, which was reported widely by other media at the time of its adoption by the U.N.'s Human Rights Council in stories that cited almost exclusively the "free speech" concept.
But Sekulow noted the proposal also raises "concern that incidents of racial and religious intolerance, discrimination and related violence, as well as of negative stereotyping of religions and racial groups continue to rise around the world, and condemns, in this context, any advocacy of national, racial or religious hatred that constitutes incitement to discrimination, hostility or violence, and urges states to take effective measures, consistent with their international human rights obligations, to address and combat such incidents."
Likewise, in paragraph 6, the U.N. writing stresses "that condemning and addressing, in accordance with international human rights obligations, including those regarding equal protection of the law, any advocacy of national, racial or religious hatred that constitutes incitement to discrimination, hostility or violence is an important safeguard to ensure the enjoyment of human rights and fundamental freedoms of all, particularly minorities."
The U.N. General Assembly has approved a "defamation of religious" resolution in each of the three sessions from 2005 to 2007. The text always has been similar, and it always has had major support from Islamic nations with opposition from Western democracies, including the U.S.
Groves' evaluation noted that even "offensive speech and expression" is protected by the U.S. Constitution except in narrow areas such as obscenity and libel.
"Blasphemy, sacrilegious statements, and any other speech or expression that insults or denigrates organized religion is, for better or worse, protected by the First Amendment," he wrote.
Online critics of the administration were alarmed that it now is the United States pursuing a plan that would protect "freedom of opinion and expression" by cracking down on statements critical of issues, groups or religions.
In a column published on Europe News, Robert Spencer of JihadWatch wrote that while reducing "advocacy of national, racial or religious hatred" sounds like a good idea, there is plenty wrong with it.
"First of all, there's that little matter of the First Amendment, which preserves Americans' right to free speech and freedom of the press, which are obviously mutually inclusive. Any law that infringed on speech at all – far less in such vague and sweeping terms – would be unconstitutional," he wrote.
"'Incitement' and 'hatred' are in the eye of the beholder – or more precisely, in the eye of those who make such determinations," he continued. "The powerful can decide to silence the powerless by classifying their views as 'hate speech.' The Founding Fathers knew that the freedom of speech was an essential safeguard against tyranny: the ability to dissent, freely and publicly and without fear of imprisonment or other reprisal, is a cornerstone of any genuine republic. If some ideas cannot be heard and are proscribed from above, the ones in control are tyrants, however benevolent they may be."
The resolution cites the "right to freedom of opinion and expression" as "one of the essential foundations of a democratic society."
It also expresses deep concern over "violations of the right to freedom of opinion and expression."
But it also cites the responsibility of states to "encourage free, responsible and mutually respectful dialogue."
The resolution then "calls upon all states … to take all necessary measures to put an end to violations of these rights and to create the conditions to prevent such violations, including by ensuring that relevant national legislation complies with their international human rights obligations and is effectively implemented."
It also demands that nations "promote a pluralistic approach to information and multiple points of view by encouraging a diversity of ownership of media and of sources of information."
Egyptian spokesman Hisham Badr told the assembly, according to a U.N. report, that freedom of expression sometimes has been "misused to proliferate negative racial and religious stereotyping and incitement to racial and religious hatred."
He said "every state must condemn and resolve to combat them in according with the obligation stipulated in human rights law," the U.N. said.
Speaking for the United States on behalf of the plan, Chargé ad interim Douglas M. Griffiths said the effort was intended to build on the commitment from President Obama in a Cairo speech that the U.S. was ready to "help bridg[e] the unhelpful divide regarding freedom of opinion and expression," according to the U.N.
Zamir Akram of Pakistan, speaking on behalf of the Organization of the Islamic Conference noted the "duties and responsibilities" of nations to fight hate speech. He cited the need to protect not only individuals but religious and belief systems from "negative stereotyping."
"Now no less distinguished a personage than the president of the United States has given his imprimatur to this tyranny; the implications are grave," Spencer continued. "The resolution also condemns 'negative stereotyping of religions and racial groups,' which is of course an oblique reference to accurate reporting about the jihad doctrine and Islamic supremacism – for that, not actual negative stereotyping or hateful language, is always the focus of whining by the Organization of the Islamic Conference (OIC) and allied groups. They never say anything when people like Osama bin Laden and Khaled Sheikh Mohammed issue detailed Quranic expositions justifying violence and hatred; but when people like Geert Wilders and others report about such expositions, that's 'negative stereotyping.'"
Eugene Volokh, who teaches free speech law, criminal law, tort law, religious freedom law and other subjects at UCLA, and also founded the Volokh Conspiracy weblog, said that the First Amendment protecting speech in the United States isn't so secure all of a sudden.
"If the U.S. backs a resolution that urges the suppression of some speech, presumably we are taking the view that all countries – including the U.S. – should adhere to this resolution," he said.
"If we are constitutionally barred from adhering to it by our domestic constitution, then we're implicitly criticizing that constitution, and committing ourselves to do what we can to change it,' he said.
The administration, he opined, would "presumably be committed to filing amicus briefs supporting changes in First Amendment law to allow such punishment, and in principle perhaps the appointment of justices who would endorse such changes (or even the proposal of express constitutional amendments that would work such changes).
"I'm worried that it might be a step backward for our own constitutional rights, because of what seems to be the U.S. endorsement of the suppression of 'any advocacy of national, racial or religious hatred that constitutes incitement to discrimination, hostility or violence' and possibly of 'negative stereotyping of religions and racial groups,'" Volokh said.
"Advocacy of mere hostility – for instance advocacy that people should hate and be hostile to radical strains of Islam (and its adherents), or to Scientology, or to Catholicism, or to fundamentalist Christianity, or for that matter to religion generally – is clearly constitutionally protected here in the U.S.; but the resolution seems to call for its prohibition," he said.
"Beyond that, I'm worried that the executive branch's endorsement of speech-restrictive 'international human rights' norms will affect how the courts interpret the First Amendment, so that over time, 'an international norm against hate speech ... [would] supply a basis for prohibiting [hate speech], the First Amendment notwithstanding,'" he said.
Spencer reported in 2008 the Secretary General of the Organization of Islamic States, Ekmeleddin Ihsanoglu, warned, "We sent a clear message to the West regarding the red lines that should not be crossed" regarding free speech about Islam and terrorism.
"The official West and its public opinion are all now well-aware of the sensitivities of these issues. They have also started to look seriously into the question of freedom of expression from the perspective of its inherent responsibility, which should not be overlooked," Ihsanoglu continued, according to Spencer's report.
On Volokh's Web forum, one participant said, "Just another example of how the Chicago Mafia that is now running this country is going to destroy it, in advocacy of their beloved New World Order, in which the USA is secondary to 'international groups,' and indeed is held equal with, let us say, the Congo, or perhaps Belize, or Luxemburg, etc."
Added another, "Future liberal academics and judges will cite resolutions like this to claim the existence of a 'compelling interest' in banning 'hate speech' that overrides free speech rights. … In practice, hate speech laws are used in most of the world to silence dissent, not protect vulnerable minorities."
The 57 member nations of the Organization of the Islamic Conference have lobbied for the "anti-defamation" plan, which is based on the Cairo Declaration of Human Rights in Islam, since 1999. The Cairo declaration states "that all rights are subject to Shariah law, and makes Shariah law the only source of reference for human rights."
The U.S. State Department also has found the proposal unpalatable.
"This resolution is incomplete inasmuch as it fails to address the situation of all religions," said a statement from Leonard Leo. "We believe that such inclusive language would have furthered the objective of promoting religious freedom. We also believe that any resolution on this topic must include mention of the need to change educational systems that promote hatred of other religions, as well as the problem of state-sponsored media that negatively targets any one religion."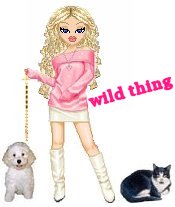 Wild Thing's comment.......
This is horrible, how can they do this, we have our Constitution.

....Thank you Mark for sending this to me.


Mark
3rd Mar.Div. 1st Battalion 9th Marine Regiment
1/9 Marines aka The Walking Dead
VN 66-67


Posted by Wild Thing at 05:50 AM | Comments (8)
September 26, 2009
Obama's Dangerous UN Agenda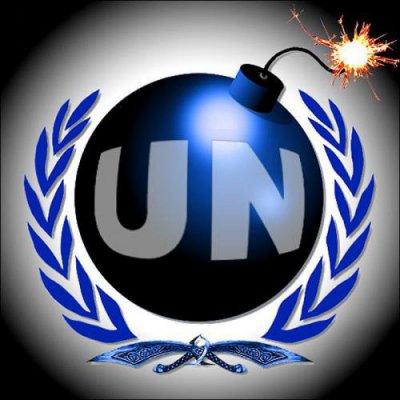 Obama's Dangerous UN Agenda
Much commentary about Barack Obama's speech to the United Nations Wednesday has focused on his description of pre-Obama America as a deadbeat, lawless, foot-dragging country that tortures innocent Muslims, or did until his glorious ascension to the right hand of power. The predictable emphasis on the speech's most offensive aspects overlooks more dangerous points yet: the president placed unilateral nuclear disarmament, the environmentalist agenda, and increased pressure on U.S. allies at the forefront of a globalist agenda, while relegating terrorism to a footnote – one that regards it as a "law enforcement" matter. (Yes, he used those words.)

The "I"s Have It
Obama has been accused of having a messianic view of his presidency. In 41 major presidential speeches before the UN address, Obama made reference to himself nearly 1,200 times, more than twice as often as every member of Congress combined. His UN address was similarly Obama-centric.
To highlight the glimmering hope his presidency embodies, he demonized America, B.B.O. (Before Barack Obama). He noted the international "belief that on certain critical issues, America has acted unilaterally," a belief he has made clear in other venues he shares; he said "America has too often been selective in its promotion of democracy"; and he declared the dark "days when America dragged its feet on [climate change] are over" – a less caustic version of his remark Tuesday at the Climate Change Summit that, under a certain unnamed predecessor, America suffered "too many years of inaction and denial."
He then presented himself as the savior of international relations, touting "the expectations that accompany my presidency around the world." He hastened to add these "expectations are not about me" but rather are "rooted in hope – the hope that real change is possible, and the hope that America will be a leader in bringing about such change."
Obama then equated "the character and cause of my nation," with "the concrete actions we have taken in just nine months." During this time, he boasted, he "prohibited… the use of torture by the United States of America," ordered "the prison at Guantanamo Bay closed," determined "combat extremism within the rule of law," joined the UN Human Rights Council, and "paid our bill" to the United Nations.

This leaves the impression the United States was a cheapskate nation that had turned its back on global human rights, and implicitly admits torturing and otherwise conducting a lawless anti-terrorism program.
In reality, Gitmo is not closed, as Obama has acknowledged it contains a number of prisoners who can neither be released nor transferred, and he has no plan to deal with them. It is true that the Republican Congress voted to withhold a portion of UN dues twice B.B.O. (in 2001 and 2005) – over President Bush's strenuous objections. Congress recognized the U.S. pays nearly a quarter of the UN's budget, while 128 of its 192 member nations pay one percent, and it demanded reforms.
This demand was in part motivated by the fact that Cuba, China, and Saudi Arabia sit on the UN Human Rights Council. Upon taking office, Obama paid nearly a billion dollars to the UN and rejoined the UNHRC – once again, without securing, or even asking for, anything in return. In general, his administration's view is best elucidated by Susan Rice, who said "others will likely shoulder a greater share of the global burden if the United States leads by example, acknowledges mistakes…and treats others with respect." Like generations of leftists, the Obama administration believes the U.S. is guilty of straining international relations for years, and our collective guilt explains the world's "reflexive anti-Americanism," which can now be put to an end because of…him. He does not believe, as did John Bolton, that the UN has been too accommodating to terrorism.
And his "counterterrorism" proposal reflects it.
Fighting Terrorism: A "Law Enforcement" Matter

The anti-terrorism portion of his speech took exactly one, excessively fuzzy paragraph. Its most specific proposal declared, "America will forge lasting partnerships to target terrorists, share intelligence, and coordinate law enforcement and protect our people." Obama let the cat out of the bag; he shares John Kerry's view that counterterrorism is "primarily an intelligence and law enforcement operation." This may account for his recent, public signs of faltering in Afghanistan. Although he campaigned on a promise to bomb Pakistan – if necessary, without Islamabad's approval – in order to kill Osama bin Laden, he now speaks of returning to the law enforcement approach of the Clinton years that brought on the bombing of two U.S. embassies, the Khobar Towers, the USS Cole, and finally 9/11.

Against the backdrop of his public vacillation on Afghanistan, he insisted he "will never waver in our efforts to stand up for the right of people everywhere to determine their own destiny." Later that evening, he was followed at the podium by Mahmoud Ahmadinejad, who jailed, beat, and "tried" Iranian protesters, even killing the nine-year-old son of a political enemy, with little more than a belated whimper from Obama. And although Poland and the Czech Republic had determined they wanted missile defense, he abandoned a long-negotiated U.S. agreement granting their request.

Similarly, when he turned to Iran and North Korea – all too briefly – he insisted the UN "demonstrate that international law is not an empty promise." China has obstinately blocked him, and Russia is actively aiding Tehran's nuclear program. Moreover, Obama became the presidential nominee of the Democratic Party precisely for counseling international law be disregarded when it came to enforcing more than a dozen resolutions about Saddam Hussein. But he showed a great deal more relish for other UN resolutions.

Mideastern Pre-"Occupation"

By far the biggest applause lines of his speech were his emphasis "that America does not accept the legitimacy of continued Israeli settlements" and a vow to end "the occupation that began in 1967." (Conversely, he received no applause when he described U.S. actions to combat AIDS, tuberculosis, malaria, polio, H1N1, and global economic squalor.) He insisted, "the time has come to re-launch negotiations without preconditions that address the permanent status issues: security for Israelis and Palestinians, borders, refugees, and Jerusalem."

Israeli President Binyamin Netanyahu has made it known returning to the pre-1967 borders is a non-starter. So did Ariel Sharon. Even Ehud Olmert would not allow an unmitigated return to the old territory, because the 1967 borders are regarded as indefensible. Similarly, granting the "right of return" to all Palestinian refugees in UNRWA camps – most of whom never set foot in Israel – would end Israel's history as a Jewish state and will never be accepted in Tel Aviv. Aside from Honduras, Israel is the lone nation the Obama administration has pressured; all others receive an "open hand" of friendship.

Obama believes Israel, like the United States, must "lead by example," giving its enemies a little more each time, in the hopes of securing their approval. In the Left's world, one's enemies exist only because they feel frightened or endangered. This outlook is reflected in Obama's anti-nuclear posture.

"You Can't Hug with Nuclear Arms"
On Thursday, Obama chaired a meeting of UN Security Council, dedicated to nuclear disarmament, which produced a new (and meaningless) resolution to move toward a world without nuclear weapons. He reaffirmed Wednesday, "we must stop the spread of nuclear weapons, and seek the goal of a world without them." To this end, he announced the ongoing U.S.-Russian missile reduction negotiations that began this week, hoped to end to the production of fissile nuclear material, and pledged to ratify the Comprehensive Test Ban Treaty (CTBT), dispatching Hillary Clinton as a representative to its members' conference.

Such a view is hardly new. In April, Obama told an audience in Prague, "the United States will take concrete steps towards a world without nuclear weapons." (One sentence later, he said, "Make no mistake: As long as these weapons exist, the United States will maintain a safe, secure and effective arsenal to deter any adversary, and guarantee that defense to our allies – including the Czech Republic.")

Although Obama may seek a "world" free of nuclear weapons – the Pollyanna hope of the Left and the self-interested hope of the Soviets since the 1960s – he can control policy only in the United States. As I noted last week, his motivation behind scrapping the long-range missile defense system in Poland and the Czech Republic was likely to encourage Russia to make deep cuts in its nuclear arsenal. The Guardian has since reported, "The abandonment of the US missile defence [sic.] already appears to have spurred arms control talks." Russian "leader" Dmitry Medvedev said it was probable Russia and the United States would reduce their deployed warheads to 1,500 each by year's end.
To further "spur" negotiations, Obama rejected the Pentagon's initial Nuclear Posture Review – its overview of how many warheads could be destroyed – on the grounds the Defense Department had not sufficiently decimated U.S. defenses. An administration official told the media, "Obama is now driving this process. He is saying these are the president's weapons, and he wants to look again at the doctrine and their role." He and his advisers, most notably Undersecretary of State for Arms Control Ellen Tauscher, share the view that the United States must demonstrate sincerity by exposing itself to increased danger.

The CTBT would further erode our national defense. Baker Spring of the Heritage Foundation wrote, "Once the CTBT is in force, the United States will be unable to maintain a safe, reliable, and effective nuclear arsenal." The "ban" on fissile nuclear material also produces problems. Obama has repeatedly affirmed the right of every rogue nation, including Iran, to possess "civilian" nuclear reactors; unfortunately, this is precisely the cover North Korea used to create multiple warheads. Henry Sokolski notes another conundrum: "The French are now arguing that the only way to get such a ban going is to bribe China (which has not signed) by selling it a nuclear fuel plant capable of making 1,000 crude bombs' worth of plutonium a year."
Declaring a U.S. respite on nuclear production, ending nuclear testing with the attendant deterioration of existing warheads, and making a dramatic "goodwill" reduction of our weapons will entice other states to try to catch up to our diminishing levels. If they can come close to matching our lowered arsenal, they will become nuclear superpowers by default. The eradication of our stockpiles, which Obama and company seek, would leave America and the West vulnerable to nuclear blackmail by any state that can produce even one nuclear device – the more so if missile defense systems are abandoned.
This is the long-range security strategy at the heart of his foreign policy. But another policy guides him yet more strongly.
The Environment: "The Top of our Diplomatic Agenda"
Fighting terrorism is now passé. Global warming is seen as a much graver threat to the world's survival. In recognition of this fact, Obama told the Climate Change Summit Tuesday, "we have put climate at the top of our diplomatic agenda when it comes to our relationships with countries as varied as China and Brazil; India and Mexico; from the continent of Africa to the continent of Europe."

That he has. Upon taking office, Obama created the post Special Envoy for Climate Change within the State Department, appointing Todd Stern, a key negotiator of the Kyoto Protocol and mostly recently a senior follow at the Soros-funded Center for American Progress. Kyoto would have crippled the U.S. economy, costing an estimated $100-400 billion in productivity over ten years and increasing the cost of electricity by as much as 80 percent.

Obama's shift in focus has been felt by every delegation visiting China. Speaker of the House Nancy Pelosi once had an outstanding record on Chinese human rights. When she visited Beijing this summer, she made token statements on human rights but said her "focus was on climate change," insisting, "protecting the environment is a human rights issue." Massachusetts Democrat Rep. Ed Markey noted Madam Speaker's strong role in emphasizing the administration's overriding concern.

Obama alluded to it himself in the most dire part of his speech – predictably, not about terrorism or the likelihood of Iran or North Korea obtaining a nuclear weapon. Obama gave a mini-apocalyptic sermon:

If we continue down our current course, every member of this Assembly will see irreversible changes within their borders. Our efforts to end conflicts will be eclipsed by wars over refugees and resources. Development will be devastated by drought and famine. Land that human beings have lived on for millennia will disappear. Future generations will look back and wonder why we refused to act; why we failed to pass on – why we failed to pass on an environment that was worthy of our inheritance.

The trouble, he believed, is that the UN "struggles to enforce its will," another common statement of globalists. In Prague, he announced, "All nations must come together to build a stronger, global regime."

Holdren's Influence?

Both his apocalypticism and his globalism echo Science Czar John Holdren. Holdren confirmed during his Senate confirmation hearings in February that "carbon dioxide-induced famines could kill as many as a billion people before the year 2020," and dire predictions about violent competition for resources are a longtime Holdren refrain. Other outlets that picked up my report on Ecoscience ignored another wrinkle in the story: Holdren has long called for planetary disarmament. As recently as January 2008, Holdren told the American Association for the Advancement of Science (AAAS) the world needs "a universal prohibition on nuclear weapons, coupled with means to ensure confidence in compliance." In Ecoscience Holdren called for "a comprehensive Planetary Regime" to control all natural resources and determine appropriate population levels to bring this about. The United Nations was his intended agent.
Barack Obama's UN speech advanced a doctrinaire left-wing foreign policy that will hamstring American defense, further sideline the economy, and leave the nation relying on "law enforcement" to chase down terrorists after the fact. His anti-American statements were offensive, but his substantive proposals could do far more damage.
.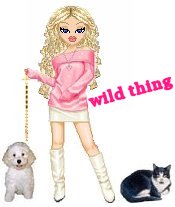 Wild Thing's comment.....
This unAmerican little sh!t is quite a piece of work, isn't he?
He no longer even pretends to believe in the Oath of Office he took to protect and defend the Constitution. To him, the interests of America and the American People are contrary to his agenda. He considers himself the Savior Of The World, instead, sucking up to every despot in sight.

It really is amazing howObama can one swear to uphold the Constitution and then submit to the concept that our interests, our laws and in effect our way of life is subject to the UN's wishes or for that matter the wishes of any other entity? Clearly a Treasonous statement by Obama.

....Thank you Mark for sending this to me.

Mark
3rd Mar.Div. 1st Battalion 9th Marine Regiment
1/9 Marines aka The Walking Dead
VN 66-67


Posted by Wild Thing at 06:48 AM | Comments (6)
September 24, 2009
Bolton: 'A Post-American Speech By Our First Post-American President'
John Bolton: I Was Shaken & Disturbed by Obama's Speech at United Nations
Bolton: 'A Post-American Speech By Our First Post-American President'
Former U.S. ambassador to the United Nations John Bolton tells NRO that President Obama's address to the U.N. was "a post-American speech by our first post-American president. It was a speech high on the personality of Barack Obama and high on multilateralism, but very short in advocating American interests."
"It was a very naïve, Wilsonian speech, and very revealing of Obama's foreign policy," says Bolton. "Overall, it was so apologetic for the actions of prior administrations, in an effort to distance Obama from them, that it became yet another symbol of American weakness in the wake of the president's decision to abandon missile sites in Poland and the Czech Republic, and his recent manifest hesitation over what to do in Afghanistan."
"The most significant point of the speech was how the president put Israel on the chopping block in a variety of references, from calling Israeli settlements in the West Bank illegitimate to talking about ending 'the occupation that began in 1967.' That implies that he supports going back to 1967 borders," says Bolton. "Obama has a very tough road ahead. He is frequently taking the side of the Palestinians, who don't have a competent leader who can make hard decisions and compromises in the future."
Also noteworthy, Bolton says, was how Obama highlighted "just how much of American foreign policy that he wants to run through the U.N."
"Usually presidential speeches at the U.N. are 'state of the world' addresses. Obama's speech was filled with talk about U.N. bodies, U.N. treaties, and sending Secretary of State Clinton to a conference on the Comprehensive Nuclear Test Ban Treaty, which would be an incredible waste of time for her. The president's speech showed a fascination with U.N.-centric issues. Obama talked about getting past 'balance of power' politics. He talked about the interests that unite us rather than divide us."
Bolton's conclusion: "It was all extremely naïve. The president did everything he could to say: 'Can't we all just get along?'"
.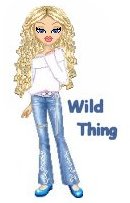 Wild Thing's comment........
The only apologizing I want to hear is from the people who voted for Obama.
I hate him, I hate how he insults my country. I hate him for what he is doing with our awesome troops and HE is getting them killed. I hate himi for what he has done and will continue to do to our beloved America.

But guess what the feeling is mutual, Obama has made is VERY freaking clear he hates us he hates our military and he sure as hell hates America. If we are to be judged by our deeds then all we have to look at his actions and we have proof of his hate in all the areas I have mentioned.

.... Thank you Jim for sending this to me.


Posted by Wild Thing at 05:49 AM | Comments (10)
Rush Limbaugh Discusses Obama's UN Speech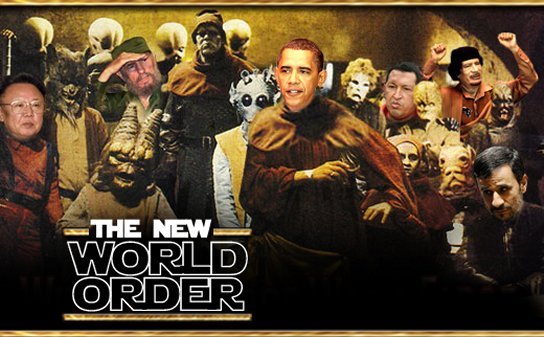 snipets from the Rush Limbaugh show during Obama's speech at United Nations

Also Rush will be on Jay Leno's new show tonight
This is scary dreadful. The mask came off. Obama took the mask off, and he is who he is. He was who he is today. He just ripped this country to shreds. He ripped Israel to shreds. He's promised we're no longer going to be a superpower. We're no better, we're no bigger, we're no different than any other nation, and he's going to see to it that this happens. The biggest applause line was when he said that the Israeli settlements are illegitimate. He challenged the legitimacy of them and the place erupted.
I got here in a great mood and I'm now peeved again just like I ended yesterday's show. Obama won this election by ten million votes but this is not what he had a mandate to do. I would describe what Obama is doing to this country as basically a coup. It is just frightening. He talks about a New World Order, and a New World Order is him. Obama is bigger than his country; he's bigger than the presidency; he is the world. He delivered the United States of America to global powers today, just handed us over on a silver platter without a gunshot, without a shot being fired. The United States has just surrendered and accepted all of the blame and guilt that the world has, that's why they love him at the United Nations. They love him at the UN. This collection of tyrants, thugs, weirdos, perverts, this collection loves this guy because he doesn't like America and they don't, either. So he goes up there, he rips his own country and they love it because they don't like America, either. This has been so sad and disappointing to watch.
He talked about Israeli occupation, the illegitimacy of the continued settlements. Barack Obama is deconstructing the United States of America, internally and now externally in terms of foreign policy. He's not an ambassador of our nation to the world. When our presidents in the past have gone to the United Nations, it has been as an ambassador of our country to the world. And he shows up just as he's done in other world tours ripping this country to shreds, criticizing it, telling the people at the UN that their negative thoughts of this country have been justified, but it's all different now, it's going to be better now because Barack Hussein Obama is in the Oval Orifice. There will be no world order that elevates one nation or group of people over another. That will not succeed. That's the future America wants, Obama said, speaking for you and me. He goes up to this bunch of miscreants at the United Nations and says, "No world order that elevates one nation or group of people over another will succeed."
Okay, good. Good. I then assume that to mean that we will not be helping any of these countries that ask for our help anymore, since we're all equal now; we can cancel the foreign aid budget. We're all equal so they can fend for themselves. No one nation is going to be bigger or more important than any other. The next tsunami, wherever it happens, that nation's on its own. We aren't the United States of America anymore. We're not going to send anybody over there to help them out. Next time there's an earthquake, next time there's a typhoon, next time there's a meteorite that destroys some part of the world, "Hey, you get hit, it's your problem," is that what this means? Obama basically apologized for the United States and relinquished our superpower status today. He declared that the United States is no longer the world's leading nation. He declared that we are not different than any other nation and so, folks, the whole concept of American exceptionalism by the bye, it's history. I saw it. I heard it. It is a disgusting spectacle.
Obama, folks, here we have a man who has contributed nothing to the success of this great nation, and I want you to listen to me on this. I'm going to say this as often as I have to for it to sink in. Barack Hussein Obama, a man who has contributed nothing to the success of this great nation, Barack Hussein Obama has contributed no greatness himself, has made no contribution whatsoever that has furthered this nation's advancement, nothing at all.
Instead, Barack Obama is constantly tearing down this country. He is disrespectful of the American people, all who have come before us. He disrespects every president prior to him. He disrespects all who have built this great nation at enormous cost. In his mind, everything prior to his presidency contributed to an unjust and immoral United States of America. He's contributed nothing. He's a sponge. He simply soaks it up. He is the beneficiary of the greatness, all the greatness this nation has to offer and he trashes this country nevertheless like a spoiled brat, 1960s radical born of the middle class but constantly seeking to slay ideological images. I think it is important to point out this man has contributed nothing, not one thing to the greatness of this country. His daughters, the greatest health care system in the world, he has access to it. Does he praise it? No. He tries to rip it to shreds and change it. He doesn't see anything in this country that is worthy of praise, other than unions, minorities, and community organizers.
He sees no greatness in the traditions and institutions that define this country. And this is constant. Whether it's the economy, the judiciary, foreign policy, he's constantly tearing at the fabric of this nation, and now he took it to the world stage today at the United Nations. He says the United States cannot solve all the world's problems yet his Marxist agenda says the opposite when it comes to the domestic policy, that is that the federal government can solve all the nation's problems. So he's up there at the United Nations, he's telling all these people, hey, we can't solve all the world's problems, we can't go it alone, and we can't do it, we can't do that this, oh, oh, but domestically the federal government is the only outfit that can do anything, and it's going to be the only outfit that will do anything because we're going to trash everything in the private sector.
Our government is arrogant, he says, when it comes to international affairs. I mean that seems to be the theme of his argument. We're arrogant, we're conceited, we walk around with a big head, we strut around and we don't care about the world's poor, we don't care about the world's disadvantaged, we steal the world's resources, blah, blah, blah, blah, blah, blah, blah, blah. Arrogant, he says we are, when it comes to the international affairs. But our government is compassionate and all-knowing when it comes to our own liberty here at home, our government is wonderful, now that he's in charge. Never, ever has it been better. But internationally we've been arrogant. I have also never, in my period of time listening to presidential speeches at the United Nations, I have never heard a president reference his predecessor in a derogatory way, ever. And Obama did it repeatedly today.

~ snipet ~
This is why he wanted to be president. He's now president of the world. He's bigger than this country, in his mind. In his own inflated ego he's bigger than the presidency; he's bigger than this country.
America has always and first shouldered the burden of shared responsibility. We're a decent nation. We're an exceptional people. We've done things throughout our history for the betterment and the good of the world, and now this man is up at the United Nations before the Star Wars bar scene trashing the history of this country, ripping his own country to shreds and saying the days of American greatness are over because I'm going to tear it down. This speech is the one he wanted to give. This is why he ran for president, to be president of the world.
You, the American people, elected this guy by what was the margin? Ten million votes. He didn't have this mandate. He was not elected to cut this country down. He was not elected to serve this country up on a silver platter to our enemies and the globalists around the world. We have a disaster on our hands. It's Barack Obama.
Never in our history as human beings had such a man trod the earth with the remarkable ability to bring peoples of all kinds together, remember that magic?

Rush will be on Jay Leno tonight and he brings this up and speaks up about the left and Obama.

There were actually some dolts in this country who voted for the guy thinking that was possible. I did my pre-interview yesterday afternoon for the Leno Show tomorrow. And one of the questions they want to ask me is, "Why can't we all just get along? Why can't we just compromise, Rush?" And I said to the pre-interviewer, you know what the purpose of a pre-interview is? I learned this long ago. The purpose of a pre-interview is not to find out what you'd like to talk about. It's to find out what irritates you. They keep goading you and goading you and finally when you raise your voice, you get a little mad, that's when they know what to ask you about. I know this is true, it's happened, so I purposely acted like I was being goaded so that they would ask me things I want to be asked. You can't trick old El Rushbo. I said to the person doing the pre-interview, I said, "How come you're always talking to me about this? How come you're always coming to people on my side and saying, 'Why can't you compromise?' When's the last time any liberal Democrat ever compromised with me on anything?"
I said, "Where is the compromise between good and evil? Where is the compromise between victory and defeat? Where is this?" I said, "Besides, why are you even asking me about this? Obama said this is what he was going to bring and make happen, and you're asking me?" There are people who voted for Obama thinking all this was going to happen, and now he's up there giving this country away, remaking it, reforming it, blaming it for everything that's wrong in the world, cutting it down to what he thinks is its proper size and then lying to the people of the world about the dangers posed by climate change? He describes things of biblical proportion when he gets into all this destruction. Good Lord, folks, this is just breathtaking to listen to this. So I'm thinking, how many of these precious, very intelligent, stupid -- we got some of the smartest dumb people in this country you could ever run into -- how many of them voted for this guy, now are thinking, "Wait a minute, this is not what I voted for."
He did not have a landslide victory. He had a ten million vote margin. Even scarier than that, though, is to start thinking about and conjuring up, envisioning the Looney Tunes people that voted for the guy hoping to get exactly what he's giving them, people who also have some giant guilt complex about this country. They think this country is the source of all evil in the modern world along with the US military and it needs to be cut down, there's a lot of those people that did vote for the guy. But I am confident the vast majority of this country, conservative people, are just listening in increased shock and horror every day at what they hear from this guy. You walk by a television, I don't care where you are, he's on it. Every day, night and day, weekends, wherever you see a TV, likely he's going to be on it. And I think at some point people are going to tune him out, which is not good. Oh, Obama again, screw it, move on to something else.
refer to this as a coup, a bloodless coup. He has delivered the United States to the global powers without firing a shot. Nobody fired a shot at us and he's surrendering. He's giving up the country so he can lead the world. Now, this business of when he says that we're no better, and your rejoinder is that we're the best, this is something that, when I rarely go out there and make a speech in public, I ask people to consider. I'm still in awe of it. There are nations, populations, groups of people, who have been around for who knows, thousands of years. We've been around for less than 250. In less than 250 years, less than 300 million people have produced a lifestyle and a country of roaring opportunity and prosperity, a living standard the likes that the world has never seen before. And we have shared our greatness, the things that we have learned and done with everybody around the world, we have shared our prosperity, we have shared our abundance.
And I asked myself, how did this happen? Because in terms of DNA, we are no different than any other human beings on the planet. Just because we're born here, and just because as a result of being born, that we're Americans, doesn't mean that as human beings we're better. We're not healthier, we're not fitter, I mean coming out of the womb there's nothing special about us. There's not a special American gene that God decides to implant in people before they're born, it's not that way. So how is it that if we're really no different, how did all this happen? And the answer to me is very, very simple, and it's what leads to the concept of American exceptionalism. And the whole notion of American exceptionalism is that we are an exceptional people because we were founded under principles that allow individuals to achieve the best they can. We have freedom, and we acknowledge the source of our freedom is God. And it's these unalienable rights: life, liberty, pursuit of happiness, they come from God, they are part of our creation, our freedom, the yearning to be free.
That's our spirit. It's our soul. We're all born with it, all around the world but the rest of the world has never been invested with that responsibility and freedom. The rest of the world, the history of the world is torture, rape, mayhem, dungeons, prisons, totalitarianism, thuggery. The exception to the normal human nature that has characterized human beings from the beginning of time, the exception is the United States. And this is what is so saddening, to watch it being torn apart, ripped to shreds, criticized, and not even understood because Obama is saying, no, there is nothing exceptional about our country. In his view, we are tarnished. In his view, we are stained. In his view, we have been immoral and unjust and our Constitution is flawed. It is negative. It is imprisoning. It doesn't recognize the concept of civil rights and human rights and all these other little bywords that leftists throw around and don't even understand the true meaning of. So while as individuals, as human beings we're no better than anybody else in the world, as a people, constituted as Americans, living under our Constitution, which gives us the freedom to be who we are, to do whatever we want to be the best we can be or to screw off and not do anything, we have had that freedom. And that has led to some of the most incredible inventions, the most advanced.
Look at what happened in the twentieth century in this country. Look at all the things that were invented that made lifestyles expand and grow and prosper, and life expectancy ditto. It's just amazing when you stop to think about it, and there have been people on this planet for thousands of years and never got close to us. This nation is truly blessed. What happened in Philadelphia with the Founding Fathers, a miracle 'cause that's not the history of the world, and that's the whole root, folks, when you hear the term "American exceptionalism," it's not an ego thing. It's not anybody saying, "We're better than you." It is that we are the exception to the rule of human nature.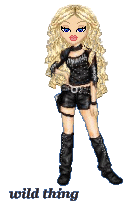 Wild Thing's comment.......
If yesterday with Obama's speech at the United Nations did not turn off millions more American's then already have wised up about this dictator Obama then there is NO way that other part of America is going to wake up.
It is OK with them to hear Obama bashing America? Well it isn't with me, and it isn't with our troops that are risking their LIVES to fight for our country either.
Rosenberg's 1935! Never forget when our country DID care about TREASON and selling us out.
Posted by Wild Thing at 05:48 AM | Comments (4)
Ahmadinejad Speaks at UN and 12 Countries Walk Out

Twelve countries walk out of Ahmadinejad's Israel-bashing UN speech
Footage of diplomats walking out of a speech given by Iran President Mahmoud Ahmadinejad at the United Nations Global Assembly, as well as shots of empty seats.
The 12, according to a European source: Canada, Argentina, Australia, Britain, Costa Rica, Denmark, France, Germany, Hungary, Italy, New Zealand … and the United States.
UNITED NATIONS
France on Wednesday led a walkout of a dozen delegations, including the United States, to protest a fiery speech by Iranian President Mahmoud Ahmadinejad to the UN General Assembly.
"It is disappointing that Mr Ahmadinejad has once again chosen to espouse hateful, offensive and anti-Semitic rhetoric," Mark Kornblau, spokesman to the US mission to the United Nations, said in a statement.
Israel had already called for a boycott of the speech, and was not present when the Iranian leader began his address. Canada had already said it would heed the boycott call.
In his address, Ahmadinejad again took aim at Israel without mentioning the country or Jews by name, referring only to the "Zionist regime."
The firebrand leader, re-elected in disputed June elections, accused Israel of "inhumane policies in Palestine."

.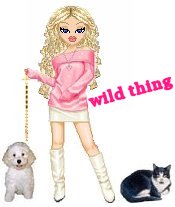 Wild Thing's comment.......

Good! Now if we could just walk out when Obama lies, we could start turning things around.
Most NATO countries sat through the tirades, as did most EU countries. Close Asian allies like South Korea and Japan stayed put also. And one would think that Mexico would find it easy to support a near neighbor over a maniac in the Middle East.
Posted by Wild Thing at 05:47 AM | Comments (8)
September 23, 2009
Unpresidential Obama at UN and His Sick Apology AGAIN of America!
If you can stand to listen to this jerk see video above.
Obama apologized to the UN today for America "acting alone" and for the world's "opposition to specific policies."
He looks scared and evil at the same time.
he waited for the applause for HIMSELF
he is reading a teleprompter BADLY
I'm so sick of the arrogant Mussolini head pose
"When I took over..." Great hopes for his administration Blah, blah, blah...
Opens by saying he's been in office nine months but some days it feels longer
Here we go....continuing the "America Sucks" tour.
He's telling nations that do torture that we don't. LOL
He claims he has changed the nation in just 5 months and the world should forget about everything we did in the past.
It's not about him, yet he has done nothing but talk about himself.
"We are seeking a world without nuclear weapons"
"Easy to get up here and point fingers." HAHAHAHA! He's been pointing his finger at everyone since he got up there.
Five Pillars of Islam -he uses "pillars" all the damn time and to me it's just a thinly veiled nod to Islam and it really ticks me off.
OH DEAR MOTHER OF GOD he just said..........
.... "LET ME BE CLEAR.."
This is a dangerous dangerous dangerous man. Dangerous to our nation.
OH GOD he just said PAK IS STANIE again like a true muslim
Obama is now throwing Israel under the bus!!!!
No settlements - gets the warmest applause from this bunch of anti semites
We cannot end conflicts by winning them.
Great land o'Goshen. Is that a quote?!
"realize the potential of the Palestinian people..."
Potential? We've been waiting for a thousand years for them to show some potential.

"I am not naive."
HA HA HA HA HA HA
He just said "..ends the "occupation"."
Stuff it, FOOL!!!
Obama makes it clear that we are a nation of one man... HIM. He makes it clear that before HIM, everything was bad and now that he is here, all will be better.
He makes it clear that we will now come down to their level., but that he is the ONE that all things will revolve around.
So far, he received that most applause when he tosses Israel under the bus.
I think this man actually believes that without HIM, the world will fail.
"Developing nations must root out corruption..."
What about developed nations, like ours? I guess our corruption is cool.
He clearly has the mindset of the enemy.
"CHANGE" garbage again.
He's campaigning to the UN. Please, please, please. I just want this guy locked up.
OMG...OH MY GOD!!!!!!.
HE JUST SAID THAT NO COUNTRY SHOULD BE FORCED TO ACCEPT THE TYRANNY OF IT'S OWN PEOPLE.
He just said that people have the right to question and speak up to power. In the NEXT sentence, he said "We will not tolerate those who are the wrong side of history."
So you have free speech, but we'll kill you if we disagree.

"Gov't should reflect the will of the people"... Barack Obama..quote..Sept.23rd 2009.
We're going to use this little gem against him.

Obama could make a living selling ...Speeches for insomnia.
Obama said he understood "an almost reflexive anti-Americanism" in recent years, but said that cannot be the template for America's relations with the world.
He acknowledged there were reasons to justify people's displeasure with U.S. policies in recent years,

Inside the UN, protest on floor, refusing to come to order.
Inside UN: per Fox, heads of state inside UN protest on floor. Refusing to come to order for next speaker: Gadafi.
Gaddafi taking the stage .....I will post about him in a seperate post.

Obama's Speech to the United Nations General Assembly
The link for the NY Times has the FULL text of President Obama's speech to the United Nations General Assembly on Wednesday, as released by the White House.
~ snipets~
I have been in office for just nine months, though some days it seems a lot longer. I am well aware of the expectations that accompany my presidency around the world. These expectations are not about me. Rather, they are rooted – I believe – in a discontent with a status quo that has allowed us to be increasingly defined by our differences, and outpaced by our problems. But they are also rooted in hope – the hope that real change is possible, and the hope that America will be a leader in bringing about such change.
I took office at a time when many around the world had come to view America with skepticism and distrust. Part of this was due to misperceptions and misinformation about my country. Part of this was due to opposition to specific policies, and a belief that on certain critical issues, America has acted unilaterally, without regard for the interests of others. This has fed an almost reflexive anti-Americanism, which too often has served as an excuse for our collective inaction.
Like all of you, my responsibility is to act in the interest of my nation and my people, and I will never apologize for defending those interests...
...Democracy cannot be imposed on any nation from the outside. Each society must search for its own path, and no path is perfect. Each country will pursue a path rooted in the culture of its people, and – in the past – America has too often been selective in its promotion of democracy. But that does not weaken our commitment, it only reinforces it. There are basic principles that are universal; there are certain truths which are self evident – and the United States of America will never waiver in our efforts to stand up for the right of people everywhere to determine their own destiny.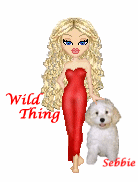 Wild Thing's comment......
Mack-Daddy goes to the UN. I can't wait to hear Rev Mannings new video on this speech of Obama's.
See my comments above in my notes from Muslim Obama's speech...thank you.
WE WILL SUPPORT THE MILLENIUM DEVELOPEMENT GOALS AND IMPLEMENT NEXT YEAR
The UN Millenium Goals ARE NWO. ( New World Order)
Posted by Wild Thing at 05:25 PM | Comments (11)
Obama at UN U.S. Does Not Recognize 'Legitimacy of Continued Israeli Settlements'

Obama: U.S. Does Not Recognize 'Legitimacy of Continued Israeli Settlements'
Obama's stark declaration, which drew applause, was coupled with a call for Palestinians to end their "incitement of Israel."

In declaring that it is time for Middle East peace "without preconditions," President Obama used his speech to the U.N. General Assembly Wednesday to fire a warning at Israel that "America does not accept the legitimacy of continued Israeli settlements."
Obama's stark declaration, which drew applause, was coupled with a call for Palestinians to end their "incitement of Israel."
But it was the use of the U.N. forum to carry the settlement message to Israel that drew the most enthusiastic response on the floor -- and incredulous reaction outside its walls.
Obama just put Israel "on the chopping block," said former U.S. Ambassador to the U.N. John Bolton.
Obama said he met Tuesday with Palestinian Authority President Mahmoud Abbas and Israeli Prime Minister Benjamin Netanyahu, who was not in attendance at the speech, and agreed that the two have made some progress in both strengthening security and facilitating freedom of movement, which have allowed the economy in the West Bank to grow.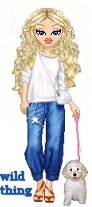 Wild Thing's comment.....
Obama should STFU! This is an outrage! Muslim Radical Communist OBAMA hates Jews.
Obama, you are not an American, and you do not speak for America.
Posted by Wild Thing at 04:55 PM
Propaganda as Obama Says U.S. 'Determined' to Combat Climate Change"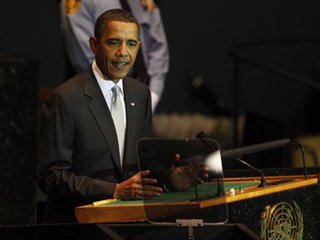 Obama Says U.S. 'Determined' to Combat Climate Change, Despite Senate Delay
A failure to address climate change could create an "irreversible catastrophe," President Obama warned Tuesday in a speech at the United Nations in New York City.
"No nation, however large or small, wealthy or poor, can escape the impact of climate change," the president said.
Obama said time is "running out" to fix the problem but that, "we can reverse it."
But the United States has been greeted with skepticism on pledges to advance climate change legislation.
A sweeping climate change bill passed the House this year, but it has been held up in the Senate as health care reform dominates the domestic agenda in Washington.

From ElRushbo: ( this is good I love how he puts it)
"Get this. The president of the United States actually said the United States has done more to reduce carbon pollution in the last eight months than at any time in history. Now, folks, this is a perfect illustration of how Obama is lying to you about everything else. We haven't reduced carbon emissions diddly-squat except for whatever reduced driving and consumption there is because of his recession, because of his high unemployment. But there has been not one government policy that has reduced one carbon emission from any footprint, from any body orifice, from any cow fart, it has not happened. Some people express dismay that I would use such language. Folks, that's mild compared to what you hear the president talk about. For crying out loud, let's get real here. Now, so he says he's done more, we've done more, and he's telling the world this. "We gotta all work together to reduce the carbon footprint." Even the New York Times today reports that temperatures have stagnated for the past decade, they haven't gone up and they may even be getting cooler and it may have to do with the fact that there are no sunspots. "
.


Wild Thing's comment.......
I saw a survey awhile back and it said only 2% of Americans are concerned about Global warmnig. hahahaa Hello Obama you can never win this one, no matter what.
Posted by Wild Thing at 06:40 AM | Comments (2)
September 09, 2009
Obama to Seal US-UN Relationship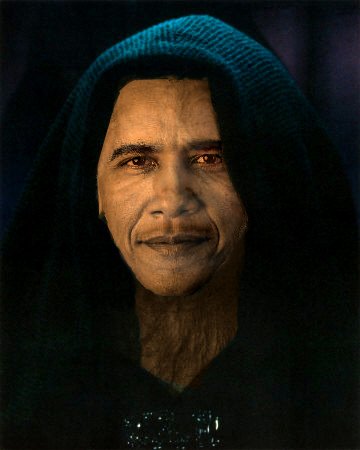 Obama to seal US-UN relationship
By Harvey Morris at the United Nations
Barack Obama will cement the new co-operative relationship between the US and the United Nations this month when he becomes the first American president to chair its 15-member Security Council.
The topic for the summit-level session of the council on September 24 is nuclear non-proliferation and nuclear disarmament – one of several global challenges that the US now wants to see addressed at a multinational level.
"The council has a very important role to play in preventing the spread and use of nuclear weapons, and it's the world's principal body for dealing with global security cooperation," Susan Rice, US envoy to the UN, said last week.
Her remarks were the latest by the Obama administration to emphasise a shift from the strategy of the previous Bush administration, sometimes criticised by its UN partners for seeking to use the world body principally to endorse its own unilateral policies.
The US currently holds the month-long rotating presidency of the Security Council.
Mr Obama will join other heads of government in New York during the week of the nuclear summit for the opening of the 64th session of the UN General Assembly. The annual meeting of world leaders is this year raising expectations on a number of fronts.
UN officials hope a climate change debate on September 22 will give fresh impetus to the search for a global climate deal at Copenhagen in December. There are also hopes a possible meeting between Benjamin Netanyahu, Israeli prime minister, and Mahmoud Abbas, Palestinian Authority president, that Mr Obama would host, could lead to a breakthrough about a timetable for Middle East peace.
Heads of state are also likely to consider how to deal with Iran's nuclear ambitions. Mr Obama gave Tehran a September deadline to reply to his offer of negotiations. Iran's Mahmoud Ahmadi-nejad will attend the General Assembly "to encourage Iranian views in managing the world," an aide said.
US officials are concerned Libya's Muammar Gaddafi might try to steal the limelight during his first visit to New York. A public outcry at the Libyan leader's visit after he last month welcomed home Abdelbaset Ali Mohmed Al Megrahi, the freed Lockerbie bomber, has already stymied his plans to pitch his tent in Central Park.
"How President Gaddafi chooses to comport himself, when he attends the General Assembly and the Security Council in New York, has the potential either to further aggravate those feelings and emotions or not," Ms Rice said.
The State Department has not ruled out the possibility that Mr Obama and Colonel Gaddafi would cross paths. They are both due to address the General Assembly on the same day, and the Libyan leader, whose country is a temporary member of the Security Council, is entitled to attend the nuclear summit session that Mr Obama will chair.


Obama's UN Gambit: King of the Universe and the Polls
He'll chair a Security Council meeting — and pander to rogue states.
By Anne Bayefsky
Looking for a quick and easy boost in the polls, President Obama has decided to go to the one place where merit bears no relationship to adulation: the United Nations. On September 24, the president will take the unprecedented step of presiding over a meeting of the UN Security Council.
No American president has ever attempted to acquire the image of King of the Universe by officiating at a meeting of the UN's highest body.
But Obama apparently believes that being flanked by council-member heads of state like Col. Moammar Qaddafi — who is expected to be seated five seats to Obama's right — will cast a sufficiently blinding spell on the American taxpayer that the perilous state of the nation's economy, the health-care fiasco, and a summer of "post-racial" scapegoating will pale by comparison.
After all, who among us is not for world peace?
Unfortunately, however, the move represents one of the most dangerous diplomatic ploys this country has ever seen. The president didn't just decide to chair a rare council summit; he also set the September 24 agenda — as is the prerogative of the state holding the gavel for the month.
His choice, in the words of American UN Ambassador Susan Rice, speaking on September 2 at her first press briefing since the United States assumed the council presidency, is this: "The session will be focused on nuclear nonproliferation and nuclear disarmament broadly, and not on any specific countries."
This seemingly innocuous language has two profoundly disturbing features. First, UN documents indicate that the Security Council is currently dealing with over 100 issues. While "non-proliferation" is mentioned, "disarmament" is not. Similarly, a UN Secretariat compilation "forecasting the Council's program of work" for the month of September — based on prior activities and requests — lists non-proliferation specifically in relation to Iran and North Korea and does not list disarmament. But in light of Obama's wishes, a tailor-made subheading will likely be adopted under the existing entry "maintenance of international peace and security." The new item will insist on simultaneous consideration of nuclear non-proliferation and nuclear disarmament and make no mention of particular states.
This is no trivial technicality. The linguistic formula, which Obama's confrere Qaddafi will undoubtedly exploit, shamelessly panders to Arab and Muslim states. It is a familiar recipe for stonewalling efforts to prevent Iran or other Muslim and Arab states from acquiring nuclear weapons until Israel is disarmed or Israel's (unofficial) nuclear capacity is exposed and neutralized. It is also a frequent tool of those whose real goal is to stymie America's defenses.
Second, Obama's agenda preference indicates that he is dead-set against chairing a session on the non-proliferation issues already on the council's plate — those that name Iran and North Korea. This stretches his "beer summit" technique to the global scale. Naming names, or identifying the actual threats to world peace, would evidently interfere with the spectacle of proclaiming affection for world peace in the abstract. The problem is that this feel-good experience will feel best of all to Iran, which has interpreted Obama's penchant for form over substance to be a critical weakness. As a Tehran newspaper close to the regime snickered in July: "Their strategy consists of begging us to talk with them."
At Ambassador Rice's news briefing, she gave "an overview of the principal important meetings" to be held in September on her watch. After finishing the list of subjects without mentioning Iran or North Korea, she added: "So those are the highlights. We also have . . . three sanctions regimes that are up for regular review, chaired by the heads of the sanctions committees. We have Sudan, Iran and North Korea, and these are, I expect, likely to be uneventful and routine considerations of these various regimes."
Even hard-boiled UN correspondents were surprised. Rice was asked to explain how the recent capture by the United Arab Emirates of containers of ammunition en route to Iran from North Korea could be construed as "uneventful and routine." Her answer highlights the administration's delinquency: "We are simply receiving . . . a regularly scheduled update. . . . This is not an opportunity to review or revisit the nature of either of those regimes."
A brutalized Iranian population, yearning for democracy, has repeatedly been met by nothing but sad faces from this administration. An Iranian president installed by treachery has been legitimized by American recognition of his government, a decision that has sidelined other eminently justifiable alternatives. The leaders of this state sponsor of terrorism aim to annihilate the Jewish state and are on the verge of acquiring the means to do so. But instead of making the isolation and delegitimation of Iran the top priority for America's turn at the council presidency, the Obama administration has taken Iran off the table at precisely the time when top decision-makers will be present.
The administration's zeal for the front-page photo-op on September 25's New York Times has now become a scramble to manufacture an "outcome" for the session. The president's idea for a glorious finish was described by Ambassador Rice as some kind of joint statement declaring in part "that we are united in support for effective steps to ensure nuclear nonproliferation."
Such a result would be breathtaking — for the audacity of claiming exactly the opposite of what it really represents. Even allied council members France and the United Kingdom are reported to be very unhappy with Obama's no-names strategy for his September rollout.
Far from bolstering his flagging image, the president's group-hug theory of diplomacy deserves the disdain of anyone who can separate rhetoric from reality.

.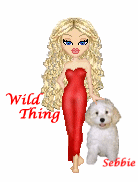 Wild Thing's comment.........
My GOD. I am starting to feel like a passenger on the bus to hell. We should rush the "bus driver from Hell" and take back our country. Remember our forefathers, our country's patriots, and who we are and what we stand for. Let's say our prayers, and then "let's roll!"
Obama in the Alger Hiss memorial chair....how appropriate. Just what he needs is more evidence that he has been elected King of the Universe. By the time Obama is done, we will be completely defenseless.
If this man isn't the antichrist he's one hell of an understudy.
Obama can't do one job right how's he going to do two?
From the US Constitution, Article the First, Section 9:
No Title of Nobility shall be granted by the United States: And no Person holding any Office of Profit or Trust under them, shall, without the Consent of the Congress, accept of any present, Emolument, Office, or Title, of any kind whatever, from any King, Prince or foreign State.
Makes you think of blue helmets/turbans.
Agenda 21....coming to a former republic near you
That agricultural program,
The East African initiative coming up....
Iran nukes....
The population agenda....
LOST....
Kyoto....
New currency....
God save the United States of America.

....Thank you Jim for sending this to me.
Posted by Wild Thing at 06:54 AM | Comments (9)
United Nations Report Calls for Global Currency
A number of countries, including China and Russia, have suggested replacing the dollar as the world's reserve currency

.

UN wants new global currency to replace dollar
The dollar should be replaced with a global currency, the United Nations has said, proposing the biggest overhaul of the world's monetary system since the Second World War.
By Edmund Conway, Economics Editor
In a radical report, the UN Conference on Trade and Development (UNCTAD) has said the system of currencies and capital rules which binds the world economy is not working properly, and was largely responsible for the financial and economic crises.
It added that the present system, under which the dollar acts as the world's reserve currency , should be subject to a wholesale reconsideration.
Although a number of countries, including China and Russia, have suggested replacing the dollar as the world's reserve currency, the UNCTAD report is the first time a major multinational institution has posited such a suggestion.
In essence, the report calls for a new Bretton Woods-style system of managed international exchange rates, meaning central banks would be forced to intervene and either support or push down their currencies depending on how the rest of the world economy is behaving.
The proposals would also imply that surplus nations such as China and Germany should stimulate their economies further in order to cut their own imbalances, rather than, as in the present system, deficit nations such as the UK and US having to take the main burden of readjustment.
"Replacing the dollar with an artificial currency would solve some of the problems related to the potential of countries running large deficits and would help stability," said Detlef Kotte, one of the report's authors. "But you will also need a system of managed exchange rates. Countries should keep real exchange rates [adjusted for inflation] stable. Central banks would have to intervene and if not they would have to be told to do so by a multilateral institution such as the International Monetary Fund."
The proposals, included in UNCTAD's annual Trade and Development Report , amount to the most radical suggestions for redesigning the global monetary system.
Although many economists have pointed out that the economic crisis owed more to the malfunctioning of the post-Bretton Woods system, until now no major institution, including the G20 , has come up with an alternative.

from the EconomicPolicyJournal.com

China to Issue Renminbi Bonds Internationally
It's only a first step but, this is big. A new player has entered the ring to compete against the dollar and Treasury securities.
China's finance ministry said China will issue Rmb6bn ($879m) of bonds in Hong Kong on September 28, in a move to "improve the international status" of the currency and to help mainland companies raise funds in the offshore bond market, according to FT.

.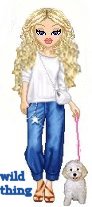 Wild Thing's comment.......
Obama has been working to devalue the dollar. He and Geithner etc. have been running up the deficits on purpose, to the point that nobody will want to buy our bonds anymore, rendering the dollar worthless.
It's all deliberate and calculated. And deadly effective.
And the communist-inspired U.N. is plotting our downfall like vultures circling a corpse.
Man the pitchforks. This is not a drill.
Where in the Constitution is this Authority?
Rep Michele Bachmann questioned Tim Geithner and Ben Bernanke on 03/25/09 and took a position rarely seen in Washington DC. In short, her position is that which is enshrined in the 10th Amendment - Where in the Constitution are the Treasury and the Fed given such powers?
Bachmann: What provision in the Constitution could you point to, to give authority for the actions that have been taken by Treasury since March of 08?
Geithner: Oh, uh, the Congress legislated in the emergency economic stabilization act a range of very important new authorities..
Bachmann: Sir, in the Constitution. What in the Constitution could you point to, to give authority to the treasury for the extraordinary actions that have been taken.
Geithner: Every action that the treasury and the fed and the FDIC is.been using authority granted by this bodyby the Congress.
Bachmann: And in the Constitution, what could you point to?
Geithner: Under the laws of the land, of course.
Bachmann: And if I could move to the federal reserve chair, if you could point to what provision in the Constitution that would give authority to the federal reserve - this has been over 10 trillion dollars that were talking about.
Bernanke: I dont know where 10 trillion dollars comes from. The congress has the right to authorize funds, which is what they did in the TARP program, and they have given us in the 1930sthey gave the federal reserve the power for emergency lending as a means of addressing financial crises which is what weve done.
Bachmann: And to the federal reserve chair - Do you believe there are any limits on the authority that the Federal Reserve has taken since last Marchof 08?
Bernanke: The loans we make have to be fully secured and collateralized. We have practical limits in terms of our ability to manage monetary policies. So there are obviously limits. We have reported extensively to the Congress on all the actions we have taken, and the actions weve taken have been solely and entirely for the purpose of protecting the American economy from the effects of financial collapse.

.

....Thank you Mark for sending this to me.

Mark
3rd Mar.Div. 1st Battalion 9th Marine Regiment
1/9 Marines aka The Walking Dead
VN 66-67


Posted by Wild Thing at 06:50 AM | Comments (11)
May 13, 2009
Barack HUSSEIN Obama (USA) Gets First Seat on UN "rights" Council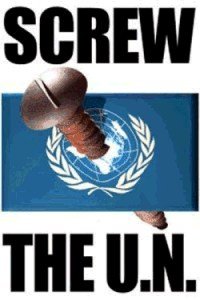 US wins first seat on UN rights council
The United States won a seat on the UN Human Rights Council for the first time along with four countries accused of serious human rights violations - Cuba, Saudi Arabia, China and Russia.
Former President George W. Bush's administration boycotted the council over its repeated criticism of Israel and its refusal to cite flagrant rights abuses in Sudan and elsewhere.
But the Obama administration has reversed its predecessor's policy of boycotting the Geneva-based body.
The US was one of 18 countries elected to the 47-seat council in a vote by the UN General Assembly.
It received 167 votes, far more than the 97 votes needed in the secret ballot.
The Obama administration announced in March that it would be seeking to join the Human Rights Council as part of a broader strategy to create a "new era of engagement" with the rest of the world.
Previously, the US government had accused the council of being hijacked by countries with a strong bias against Israel, and had criticised it for its failure to condemn perceived human rights violations by the Sudanese government in Darfur.
After the vote, the US Ambassador to the UN, Susan Rice, told the BBC America was not blind to the council's flaws.
"Obviously there will always be some countries whose respect and record on human rights is sub-par," she said.
"We have not been perfect ourselves but we intend to lead based on the strong principled vision that the American people have about respecting human rights and supporting democracy."
A number of countries whose human rights records have been criticised by the US - including Cuba, Saudi Arabia, China and Russia - are also represented on the council.
The council was set up in 2006 to replace the UN Commission on Human Rights, which had also been dogged by accusations of anti-Israeli prejudice.
.

The UN is no friend to American ideals...The UN's Founders were known Communists
Of the 17 individuals identified by the US State Department as having helped shape US policy leading to the creation of the United Nations, all but one were later identified as secret members of the Communist Party USA.
Joining them at the UN's founding conference were 43 members of the ultra influential, ultra pro-socialist, globalist think-tank the Council On Foreign Relations, of the 43 CFR members having the additional distinction of membership in the Communist Party USA) . And, importantly, the UN's first Secretary General and orchestrator of the San Francisco conference was the man later convicted as a Soviet agent - Alger Hiss.
Following in the footsteps of that unhallowed class of '46, the ideological makeup of the UN's leadership has been constant. In its 54 year history all seven Secretary Generals of the UN have been either dedicated socialists or communists , all 15 of the UN Under-Secretary-Generals for Political and Security Council Affairs (the UN's military boss) have been communists (all but one from the Soviet Union/Russian Federation).
Twenty years later, the "anti-American, anti-freedom" flavor of the UN continued unabated, which prompted former UN enthusiast Republican Senator Barry Goldwater to call for US withdrawal from the UN, and the re-stationing of its headquarters to a place "more in keeping with the philosophy of the majority of its voting members, somewhere like Peking or Moscow .
Things were no different by the 1980's, so Republican President Ronald Reagan, expressed the same conviction; adding that the UN was the host of the greatest concentration of spies in the world and thus he vowed to withdraw the US from the UN. (He did boot UNESCO out of the US)
.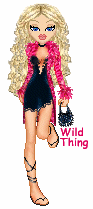 Wild Thing's comment.......
"The council had been shunned by the Bush administration, which accused it of admitting states with poor rights records and having an anti-Israel bias. "
I'm not surprised, Obama loves those who hate Israel.
Hmmm human rights like the ones that unborn babies should have as Obama wants to murder an aborted baby if a miracle happens and the baby manages to live he want it DEAD! OH and our Veterans, Conservatives, Gun Owners, right -wing extremists, God fearing American loving you and I???? You know the ones the DHS likes to keep adding to the list. Yes those NON rights.
The UN has always had to have a communist as their iGeneral Secretary. So Obama will fit right in. The bad thing is he is not just one entity. He represents the UNITED STATES OF AMERICA. And HE should be kicked out our country for wanting to join this horrible group. This is NOT what America is about, nor stands for. The American people have more understanding of human rights then any other people on Earth. Individual freedom is the cornerstone of human rights and liberty; concepts this country was built on.
Unfortunately, it will bee Obama's government that speaks in America's name on this council.
The United States has been elected to a seat on the UN Human Rights Council for the first time.
What a great honor. For the first time in my adult life, I am proud of my country. (cough.)

Posted by Wild Thing at 04:48 AM | Comments (12)