« Hawaii Gov. Suddenly 'mum' On Obama Birth 'certificate' | Main | Gitmo Detainees And Their Families In Yemen Chat Via Video »
December 30, 2010
Obama To Give Manhattan Back To Native Americans?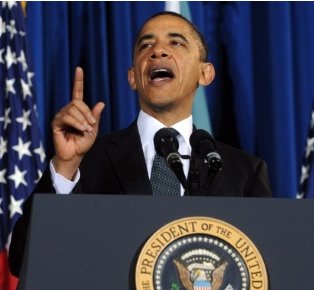 Obama to give Manhattan back to Native Americans?

Obama is voicing support for a U.N. resolution that could accomplish something as radical as relinquishing some U.S. sovereignty and opening a path for the return of ancient tribal lands to American Indians, including even parts of Manhattan.
The issue is causing alarm among legal experts.
In recent remarks at the White House during a "tribal nations conference," Obama endorsed the "United Nations Declaration on the Rights of Indigenous People," which includes a sweeping declaration that "indigenous peoples have a right to lands and resources they traditionally occupied or otherwise used" but that later were acquired by occupying forces.
"U.N. resolutions like this claiming amorphous rights can be a stalking horse for future attempts to have international courts enforce broad interpretations of those rights at the expense of American sovereignty," Theodore Frank, a fellow with the Center for Legal Policy at the Manhattan Institute, a leading public policy think tank in New York City, told WND.

Academic legal experts indicate that American Indians during the Carter era first drew up plans for reacquisition of lost tribal lands, setting the stage for the U.N. resolution that Obama is embracing. The feasibility study, eyeing 650 million acres of federally owned land in the U.S., was conducted by the Indian Education Institute at Eastern Oregon State, one expert recalled for WND.
"Re-purchase would restore land back to its original owners thus strengthening tribal sovereignty and jurisdiction over its people and land," Julianne Jennings Nottoway, a professor of anthropology at Pima Community College in Tuscon, Ariz., said. "Also, it would allow tribes the opportunity to develop socially, politically and economically as competitors as nation-states within a global context under the act of self-determination."

The Bush White House refused to support the U.N. resolution.

But last year, the Democrat-majority House and Senate passed a resolution that, in Obama's words, acknowledges "the sad and painful chapters in our shared history – a history too often marred by broken promises and grave injustices against the First Americans."
The president said, "No statement can undo the damage that was done. But it is only by heeding the lessons of our history that we can move forward."

Obama's interest is personal. He noted during the 2008 presidential campaign he was officially adopted by the Crow Nation, an Indian tribe in Montana, and he was given an Indian name.
"My Crow name is 'One Who Helps People Throughout the Land,'" Obama said.

The U.N. policy that Obama wants the U.S. to embrace would enact the following measures on behalf of his adopted peoples, including repatriation of land and regulations forcing the media to reflect the values of indigenous cultures:
* Article 26 states that nations "shall give legal recognition and protection to these lands, territories and resources" which were once owned by indigenous people.

* Article 21 indicates that nation "states shall take effective measures and, where appropriate, special measures to ensure continuing improvement of their (indigenous people's) economic and social conditions. Particular attention shall be paid to the rights and special needs of indigenous elders, women, youth, children and persons with disabilities."

* Article 16 compels nations to "take effective measures to ensure that state-owned media duly reflect indigenous cultural diversity. States … should encourage privately owned media to adequately reflect indigenous cultural diversity."
There are 47 articles in the U.N. resolution.
The international agreement is very serious business, one legal expert tells WND, and could cause problems for the U.S. long after Obama is gone from the White House, if made part of U.S. law.
"One can anticipate that some tribes will seek to use this resolution to re-litigate centuries-old land disputes that courts have already rejected," said Frank at the Manhattan Institute.

The litigation process, according to the roadmap drawn up during the Carter era, would seek, however, to create a "non-hostile environment" in which tribes could repurchase lands and "extinguish the rights of current occupants," Jennings Nottoway told WND.
The anthropology professor reckons that 30 percent of aboriginal land was not ceded to Americans through the process of treaty, "but assumed – false premise or without proof – ownership and subordination," she added.
"Tribes are not asking New Yorkers to leave Manhattan and leave their homes, memories and the lands on which they are built upon, but to make available open lands/spaces for repurchase that would be used exclusively for tribal affairs."

Secretary of State Hillary Clinton has been softening the ground for this Obama policy for some months. The U.S. Department of State indicates on its website that it has completed a "policy review" and "tribal consultation" on the indigenous peoples treaty in recent weeks.
During the White House conference, Obama said it is his aim to ensure that American Indians "had a voice in the White House … so long as I held this office, never again would Native Americans be forgotten or ignored."

.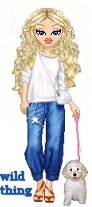 Wild Thing's comment........
My first reaction was is this a joke??? I wish it was. And how they heck do they tell who is truly "indigenous."
I wonder when Obama is going to get around to defending our rights to life, liberty and property?

Please God, isn't there some way this traitor to our country can be kicked out, sent to prison for treason or being a traitor or something??????????

....Thank you Mark for sending this to me.
Mark
3rd Mar.Div. 1st Battalion 9th Marine Regiment
1/9 Marines aka The Walking Dead
VN 66-67


Posted by Wild Thing at December 30, 2010 03:47 AM
---
Comments
As someone who was born and raised in Upstate NY, this is a good thing. NY State is heavily taxed to support NY City. Giving Manhattan back to the Indians would mean the rest of the state wouldn't have to support it anymore. Now, if they can get the Indians to take the other Boroughs, the rest of NY State would be thrilled.
Posted by: BobF at December 30, 2010 07:31 AM
---
I support bringing back the guillotine and I have someone in mind who could be the test specimen.
Posted by: Eddie (Enemy of the State) at December 30, 2010 09:34 AM
---
I say we give all Kenyans back to Kenya!
Posted by: TomR,armed in Texas at December 30, 2010 10:16 AM
---
'Kingmoresobie'speak with forked tongue?
Posted by: darthcrUSAderworldtour07 at December 30, 2010 04:12 PM
---
Does this mean England gets to leave northern Ireland and Scotland?
Posted by: thoR~ at December 30, 2010 06:36 PM
---
Bob, thank you for sharing about that. Since you live there you would know better then I do. I appreicate it very much. I understand what you are saying.
Eddie, Tom, Darth, thoR, heh heh love your input.
Posted by: Wild Thing at December 31, 2010 12:07 AM
---
Living over in Connecticut I have to wonder if the Indians will take it back without damage fees and cleaning charges. Afterall we still have not gotten the UN out of New York.
One of the silly mathbook problems has always been to put $24.00 in a bank account when the Indians sold the island. It always comes out worth more today than the city.
Posted by: Avitar at December 31, 2010 01:25 AM
---