April 28, 2020
President Trump Meets with the Governor of Florida Ron DeSantis
President Trump Meets with the Governor of Florida Ron DeSantis
Governor DeSantis is a great leader.
Posted by Wild Thing at 02:10 PM | Comments (0) | TrackBack
April 22, 2020
Gov. DeSantis on how Florida went from high risk to flattening the curve

Gov. DeSantis on how Florida went from high risk to flattening the curve
Posted by Wild Thing at 10:07 PM | Comments (0) | TrackBack
November 27, 2019
Sarasota, Florida, US

Sarasota, Florida, US
Posted by Wild Thing at 07:55 AM | Comments (0) | TrackBack
November 23, 2019
Aerial of Sarasota, Florida and Surrounding Keys
Aerial of Sarasota and Surrounding Keys
Posted by Wild Thing at 08:19 AM | Comments (0) | TrackBack
November 06, 2018
Ron DeSantis wins race for Florida Governor

Republican gubernatorial candidate Ron DeSantis claimed victory Tuesday in a hard-fought race against Tallahassee Mayor Andrew Gillum. DeSantis told supporters that pundits gave him no chance when he launched his bid, but on Election Day, "It's the voice of the people that rule." DeSantis also promised to keep Florida a low-tax state.

Congressman Ron DeSantis won the Florida's governor's race tonight with 49.9 percent of the vote, defeating his progressive opponent Tallahassee Mayor Andrew Gillum in one of the mostly closely watched races in the country. Despite the blue wave of support that showed up for Gillum and across the country, the Trump-backed former prosecutor won of men and older voters, continuing a two-decade-long legacy of Republican governors in the Sunshine State.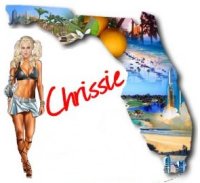 Chrissie aka Wild Thing's comment...........
WHOO HOO!!!!!!!
Thank you Lord! I live in Florida and I was seriously worried about this.
Posted by Wild Thing at 11:50 PM | Comments (0) | TrackBack
Rick Scott wins Florida Senate race

Rick Scott wins Florida Senate race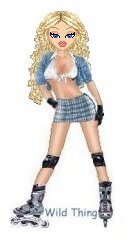 Chrissie aka Wild Thing's comment........

Congratulations Rick Scott. thank God we are rid of Nelson .good riddance.
Posted by Wild Thing at 11:37 PM | Comments (0) | TrackBack
April 11, 2017
Awesome Florida sheriff takes drug crimes in his area very seriously
Awesome Florida sheriff takes drug crimes in his area very seriously. Sheriff Grinnell tells drug dealers to look over their shoulders as his masked officers are coming for them.
Posted by Wild Thing at 11:47 AM
Thank you Gov. Scott!! ~Soros-funded prosecutor ousted in Florida by Gov Rick Scott

Soros-funded prosecutor ousted in Florida by Gov Rick Scott
Florida governor Rick Scott reassigned 21 first-degree murder cases in Orange and Osceola counties to other prosecutors after he ultimately acknowledged that State Attorney Aramis Ayala had an agenda other than that of justice.
Ayala campaigned for the position in November with $1.38 million donated to her by the Florida Safety & Justice PAC, which is funded by billionaire liberal activist George Soros. Once on the job, she refused to ever seek the death penalty for any suspect.
According to a report in The Washington Times, the last straw came when Ayala declared in a press conference on March 16 that "she would not seek the death penalty against Markeith Loyd, who has been charged in the murders of his pregnant ex-girlfriend Sade Dixon in December and Orlando police Lt. Debra Clayton in January, or any other defendants."
"While I currently do have [the] discretion to pursue death sentences, I have determined that doing so is not in the best interest of this community or in the best interests of justice," Ayala, a Democrat, told reporters.
Governor Scott's response was to reassign the case to a prosecutor in another circuit. He followed that up with the decision to reassign all of Ayala's current cases "in the interest of justice" via this week's executive order.
"Each of these cases I am reassigning represents a horrific loss of life," Scott said, adding that the victims' families "deserve a state attorney who will take the time to review every individual fact and circumstance before making such an impactful decision."

Ayala has fired back at the governor, accusing him of abusing his power; her attorney said that she does plan to fight the order.
State attorney spokeswoman Eryka Washington told reporters on Monday, "Ms. Ayala remains steadfast in her position [that] the governor is abusing his authority and has compromised the independence and integrity of the criminal justice system."
In 2015 and 2016, the Soros-backed network of state Safety & Justice committees funded at least ten other candidates for prosecutor through generous contributions which helped nine of them to win elections in ten states.
Soros is known to oppose the death penalty and stands behind the Black Lives Matter movement.
Ousted incumbent Jeff Ashton accused Ayala of trying to buy the office.
"I am not a puppet, never have been a puppet, and there is no one pulling my strings. I made the independent decision to run for state attorney because I want the job," she fired back, despite her massive funding from Soros.
The issue caused outrage on social media when it was reported that a Seminole County clerk's office employee resigned last month after saying on Facebook that Ayala "should be tarred and feathered if not hung from a tree."
After calling on the governor to get rid of Ayala, GOP state Rep. Bob Cortes said he received a threat on his Facebook page and had to call the police. "Basically, they were in disagreement of what position I took, and they called me a traitor and [said] that my family was in danger."
Members of the National Association for the Advancement of Colored People's (NAACP) Legal Defense and Educational Fund and the Florida Legislative Black Caucus agreed with Ayala's stance, calling Scott's order "an unfettered and uninformed power grab."
However, according to Scott, the reassigned cases are so heinous that they are absolutely eligible for death-penalty consideration.
"Some of the victims include a teenager whose life was taken before he could bravely testify as a witness to a dangerous crime, a single mother who was abducted and killed as she called for help, and a young child whose life was brutally cut short," he described. "I cannot imagine the pain their families endure each day and we will do all we can to aggressively fight for justice."
Posted by Wild Thing at 10:05 AM
June 18, 2016
Awesome Gov. Scott (FL) about Obama: I'm Sick of This! We Need Someone to Fight ISIS

Gov. Scott about Obama: I'm Sick of This! We Need Someone to Fight ISIS
Bill Hemmer: Yesterday, the president came and said the fight against ISIS has been relentless. Do you believe that?
Governor Rick Scott: It's still here. Now think about that, we had 49 people slaughtered. I have still have people, my citizens, in hospitals. We have got, now listen, I'm fed up with this… When do we stop and say, 'Enough's enough!' When are we going to absolutely say our number one focus, destroy ISIS! Stop radical Islam! I mean I do not want this to happen in my state again. This is disgusting. I'm fed up with it. It was an attack on our gay community, our Hispanic community… This has to stop.
Bill Hemmer: The message yesterday was about guns in America. Do you agree with that?
Governor Scott: The Second Amendment didn't kill any of these individuals. Evil killed them. ISIS killed them. Radical Islam killed them. We've had the Second Amendment for over 200 years. We are not doing enough to destroy ISIS. We need a president right now to say, besides building the economy, our number one focus right now is to destroy ISIS! People care about their safety. They're scared to death.
I've talked to so many people who are worried about are they going to be a target. That's not how this country should live. We have the resources. Destroy ISIS.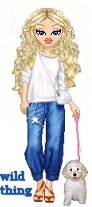 Wild Thing's comment.........
God bless you Gov. Scott.
Posted by Wild Thing at 01:47 AM
June 15, 2016
Florida GOP Governor Rick Scott Still Hasn't Received A Call From Obama After Deadliest Terror Attack Since 9/11

Florida GOP Governor Rick Scott Still Hasn't Received A Call From Obama After Deadliest Terror Attack Since 9/11
In the wake of the deadliest terrorist attack on U.S. soil since 9/11, Rick Scott received phone calls from George W. Bush and Donald Trump, the Republican governor of Florida said Tuesday. He's still waiting on a call from President Barack Obama, however.
Speaking to Brian Kilmeade on "Fox & Friends" from Orlando, Florida, Scott shared details of both calls. During his call with the 43rd president, Scott said Bush told him that he and former first lady Laura Bush "were praying for us, and anything he could do, he would love to be helpful."
As far as Obama is concerned, Scott said, "He has not called us."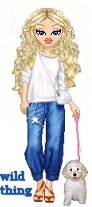 Wild Thing's comment...........
Scum Obama.......I hope you burn in hell.
Posted by Wild Thing at 12:45 AM | Comments (1)
July 31, 2015
Good!!! Florida Gov. Rick Scott Orders Inspections of Planned Parenthood Offices
Florida Gov. Rick Scott Orders Inspections of Planned Parenthood Offices
Florida Gov. Rick Scott ordered state health officials to inspect Planned Parenthood offices that perform abortions, saying he is troubled by videos describing the organization's procedures for providing tissue from aborted fetuses for research.
The Republican governor said Wednesday the state will take quick legal and regulatory action if any of the 16 facilities in Florida are found in violation of the law.
"The videos coming out about Planned Parenthood are deeply troubling to say the least. It is against the law for any organization to sell body parts," Scott said in a statement.
Planned Parenthood has come under congressional scrutiny after the release of two stealthily recorded videos that showed officials discussing how they provide aborted fetal organs for research. Abortion opponents say the videos show the organization is illegally harvesting and selling organs.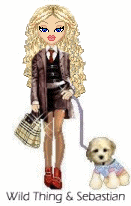 Wild Thing's comment..........
I am so glad Gov. Scott is doing this.
Posted by Wild Thing at 12:47 AM
July 19, 2015
Florida Gov. Scott Orders National Guard Recruiters to Military Armories
Florida Governor Rick Scott ordered all National Guard recruiters to operate from state armories following the Chattanooga terrorist attack this week.
In an executive order, the Republican governor said he wants recruiters to move from six storefront locations into armories until state officials can evaluate and make security improvements, including possibly installing bullet-proof glass or enhanced surveillance equipment.
Since the Tennessee shootings, security at recruiting centers has come under scrutiny. Military officials have said security at recruiting and reserve centers will be reviewed, but the Army's top officer, Gen. Ray Odierno, said it's too early to say whether the facilities should have security guards or other increased protection.

Gov. Rick Scott issued an executive order Saturday instructing the Florida Major General to take immediate actions to secure Florida Guardsmen that work in recruiting centers in the wake of the Tennessee shooting where five military members were murdered.
The governor's executive order directs Florida Major General Michael Calhoun to take three immediate actions:
– Relocate all Florida National Guard personnel at the state's six storefront recruitment centers to the nearest Florida National Guard Armory until there are recommendations made to improve the security of store-front recruitment centers.
– Begin discussions with local law enforcement agencies to arrange regular security checks for Florida National Guard Armories.
– Ensure that all qualified full-time guardsmen are adequately armed for their personal protection.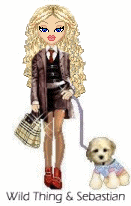 Wild Thing's comment............
Thank you Gov, Scott.
Posted by Wild Thing at 12:50 AM | Comments (1)
November 05, 2014
Florida Governor: Rick Scott Defeats Charlie Crist

Florida Governor: Rick Scott Defeats Charlie Crist
Florida Republican Gov. Rick Scott has won re-election over former Gov. Charlie Crist, according to the Associated Press.
The Associated Press declared Scott the winner Tuesday night with nearly all precincts reporting. He held nearly 49 percent of the vote to Crist's nearly 47 percent
Thank God Rick Scott won, I was praying all day he would win. Charlie Crist would be horrible for Florida. Crist has run as a Republican, Independent, and Democrat. Green Party up next.
Posted by Wild Thing at 12:48 AM | Comments (3)
October 23, 2014
Giuliani: No politician I disrespect more than Charlie Crist
Giuliani: No politician I disrespect more than Charlie Crist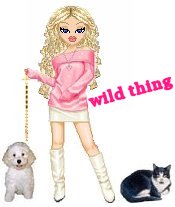 Wild Thing's comment...........
I pray every day Charlie Crist does not win.
Posted by Wild Thing at 12:50 AM | Comments (3)
April 23, 2014
Switch Hitter Democrat Charlie Crist Denies He Was Ever Pro-Life

There are a lot of Florida Democrats who will probably tell you they care about abortion – er, "abortion rights" or "reproductive rights." The vast majority of them will, this fall, vote for a man who, during his 2006 race for governor, told a priest in Pensacola that he would sign a bill outlawing abortions except when the mother's life was at stake. But then he told an AP reporter that he would only sign such a bill if it included exceptions for rape and incest. Also during that race, Charlie Crist attacked his GOP rival for being pro-choice. And as recently as January 2010, "Crist's Republican U.S. Senate campaign released a statement saying he would 'fight for pro-life legislative efforts.'"
And now he can come along and say, "even though I am pro-life, which I mean, for life, doesn't mean I want to tell a woman what to do with her body, and I never have," and almost every self-proclaimed pro-choice Florida Democrat will nod approvingly.
Because they don't give a [insert your colorful metaphor here] what the heck Charlie Crist did in the past. They only care that he has a "D" after his name.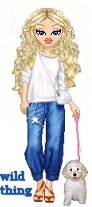 Wild Thing's comment..............
God help us here in Florida if horrible Charlie Crist wins his run to be gov.
Posted by Wild Thing at 12:45 AM | Comments (1)
March 12, 2014
Republican David Jolly Defeats Alex Sink In Florida Special Election
)

Republican David Jolly Defeats Alex Sink In Florida Special Election

Republican David Jolly has won the congressional race to replace the late Republican Rep. Bill Young. With all precincts reporting, Jolly claimed 48.4% of the vote. Alex Sink got 46.5%, and Libertarian candidate Lucas Overby took 4.8%.
The race was widely watched, and seen as an early test of how President Barack Obama's health care overhaul will play in November's midterm elections. It attracted national attention and millions of dollars. Local issues took a backseat to the health care law as both national parties and outside groups flooded the swing-voting district with ads, phone calls and mailings about "Obamacare."

Wild Thing's comment..........
Thank God he won, it feels good to see a Republican win.
Posted by Wild Thing at 12:45 AM | Comments (2)
July 18, 2013
Fla. Gov. Says No to Demands From Protestors
Fla. Gov. Says No to Demands From Protestors

Protesters upset with the verdict in the George Zimmerman trial are remaining at the Capitol even though Gov. Rick Scott has said no to their demands.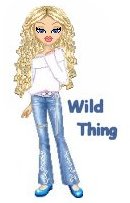 Wild Thing's comment.............
I am glad Gov. Scott is sticking to doing the right thing.
Posted by Wild Thing at 12:45 AM
June 03, 2013
DEMOCRAT Florida Chief of Staff Jeffrey Garcia Resigned over weekend implicated in a voting-fraud scheme
Top staffer for Florida Democratic Rep. Garcia resigns amid voting fraud probe
Read more: http://www.foxnews.com/politics/2013/06/02/top-staffer-for-florida-democratic-rep-resigns-amid-voting-fraud-probe/?test=latestnews#ixzz2V8A1VkT4

The top staffer for Florida Democratic Rep. Joe Garcia resigned this weekend after being implicated in a voting-fraud scheme.
Chief of Staff Jeffrey Garcia resigned Friday after taking responsibility for the plot and being asked by the congressman for his resignation.
The congressman said Saturday he thinks the plot was a "well-intentioned attempt to maximize voter turnout" and that the system is "prone to fraud."
Several hours before the resignation, law-enforcement investigators raided the homes of Giancarlo Sopo, the congressman's communications director, and John Estes, his 2012 campaign manager.
Authorities are investigating a sophisticated scheme to manipulate last year's primary elections by submitting hundreds of fraudulent absentee-ballot requests.
Garcia won the primary and later defeated incumbent Republican David Rivera in the general election.
That primary resulted in a separate, federal corruption investigation into whether Rivera had ties to the illegally funded primary campaign of one of Garcia's opponents. Rivera has denied any wrongdoing.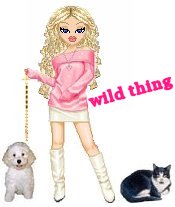 Wild Thing's comment..................
More voter fraud from the democrats. They cannot do elections honestly, not even a little.
Posted by Wild Thing at 12:47 AM
May 01, 2013
Florida State Senate Passes 'Infants Born Alive' Legislation Unanimously - Good for Florida a step in the right direction!
Florida State Senate Passes 'Infants Born Alive' Legislation Unanimously
The Florida state Senate Tuesday unanimously passed a bill that would provide medical care and legal protection for babies who are born alive following failed abortions.
The bill requires that infants born alive be immediately transported to the nearest hospital and provided appropriate medical treatment that is equal to treatment given to any other infant following natural birth.
LifeNews reports that, despite opposition from Planned Parenthood, the measure cleared the state House Criminal Justice Subcommittee. With the unanimous vote in the state Senate, the bill now heads to Gov. Rick Scott (R) who is expected to sign it into law.
The legislation, which is the same measure that President Barack Obama refused to support as an Illinois state senator, mirrors the national Born Alive Infant Protection Act signed into law by President George W. Bush. The federal law was passed following exposure, by nurse Jill Stanek, of Chicago-area hospitals that left infants to die in utility closets after failed abortions.
In response to the Florida Senate's vote, Americans United for Life (AUL) president Dr. Charmaine Yoest said:
Stories of children stabbed with scissors in Dr. Kermit Gosnell's Philadelphia abortion clinic and the LiveAction videos released this week show that infanticide is an on-going problem in American abortion clinics today. We also call upon states to enact AUL's model clinic regulations which require abortion clinics to abide by the same basic medical standards as demanded of other out-patient surgical facilities. Florida legislators are an example to the rest of the nation of courageous leadership on behalf of Life.
Yoest added, "The recent statements by Planned Parenthood's Florida lobbyist illustrate just how fragile even the most humane legal protections for young children really are in America."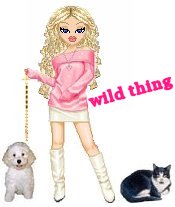 Wild Thing's comment..................
This is good news, at least it is a start and a big one.
Posted by Wild Thing at 12:40 AM | Comments (1)
June 01, 2011
Gov. Scott Signs Welfare Drug Testing Into Law ~ Good For Gov.Scott! Stay Strong!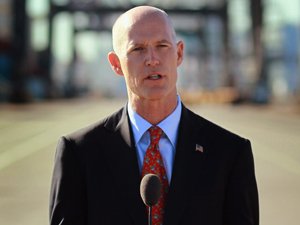 Gov. Scott Signs Welfare Drug Testing Into Law
TALLAHASSEE

Expect challenges to a bill signed by Governor Rick Scott which will require welfare applicants to undergo drug testing.
The bill also requires that those who apply for welfare must pay for the drug testing out of their own pockets. However, the cost would be reimbursed if the person passes the drug test.
Republicans said the measure was needed because if taxpayers are screened at their place of employment, so should welfare recipients. The drug testing bill was a priority for Scott.
"While there are certainly legitimate needs for public assistance, it is unfair for Florida taxpayers to subsidize drug addiction," Governor Scott said. "This new law will encourage personal accountability and will help to prevent the misuse of tax dollars."

A similar law which passed in Michigan in 1999 which required random drug testing of Welfare recipients lasted five weeks before it was stopped by a judge. An appeals court ruled it unconstitutional after a four-year legal battle.
On Tuesday, Scott also signed into law another measure that bans the designer drug MDPV or "bath salts."

Poison control centers in Florida have reported 61 calls of "bath salts" abuse, making Florida the state with the second-highest volume of calls. The hallucinogenic substances are readily available at convenience stores, discount tobacco outlets, gas stations, pawnshops, tattoo parlors, and truck stops, among other locations.

.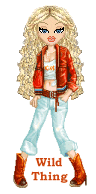 Wild Thing's comment......
Good for Gov. Scott. He has really been getting attacked a lot by the left and the RINO's here in Florida. But he seems to be staying strong on some important things.
Gov. Scott is doing an excellent job, but since most of his efforts have to do with dismantling the socialist leviathan that the socialists have built over the decades, they are screaming like 3-year-olds who just had their lollipop taken away.
Posted by Wild Thing at 04:40 AM | Comments (5)
March 30, 2011
Florida Gov. Rick Scott Met With Convicted Terrorist Supporter Ahmed Bedier Yesterday At The 3rd Annual Florida Muslim Capitol Day ~ Gov.Scott Should Have Said NO Way!
Vidoe is Tom Trento, the Executive Director of the Florida Security Council speaking about ................... Rick Scott, Florida Republican Governor met with admitted Arab revolutionary leader Ahmed Bedier during Muslim Day in Tallahassee Florida on Tuesday 29 March 2011.

.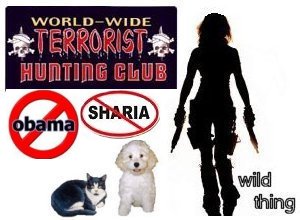 Wild Thing's comment.........
It was the third annual Florida Muslim Capitol Day in Tallahassee organized by ex-Tampa CAIR director, Egyptian-born Ahmed Bedier, former spokesperson for convicted terror supporter Sami al Arian, and founder of United Voices for America (UVA). There were Florida National Guardsmen armed with sub-machine guns patrolling the courtyard of the Capitol Rotunda building.

Scott may have been under the influence of a Muslim sympathizer and noted conservative, Grover Norquist. Red-bearded Norquist was seen frequently on Governor Scott's campaign bus during the 2010 gubernatorial election campaign in Florida.

Governor Scott chose to meet with Bedier and his UVA contingent while saying no to meeting with anti-Sharia activists organized by the newly formed TUW organization led by Tom Trento ( he is the man in the video above) of the Florida Security Council.
Gov. Scott did pose for a group picture, and a picture with Bedier who blocked the Governor's exit. When the governor was asked by a TWU activist later why he made the appearance at the UVA event, he answered that he was just doing his job.
Muslim Bedier will clearly use the pictures as evidence of an endorsement by Governor Scott. Gov. Scott had better wise up and do it fast. Any time one gives in to these people in any way, they will USE it .
The Muslim Brotherhood may have won several Stealth Jihad victories across America in Washington, DC, Tallahassee – Florida's State Capitol and Sioux Falls, South Dakota. started Sunday, March 27th with the launch of CNN's "Unwelcome: Muslims Next Door" Soledad O'Brien's "In America" documentary on alleged Muslim discrimination in Murfreesboro, Tennessee over the Islamic Center expansion project.

....Thank you Mark for sending this to me.
Mark
3rd Mar.Div. 1st Battalion 9th Marine Regiment
1/9 Marines aka The Walking Dead
VN 66-67


Posted by Wild Thing at 05:47 AM
November 10, 2010
Florida Attorney General-elect Pam Bondi :Majority of States Will Join Suit Against Obamacare
Florida Attorney General-elect Pam Bondi told Greta that a majority of states are now joining the suit against Obamacare. At least 26 states will sign on to the suit challenging the constitutionality of Obamacare. 28 states may join the suit. Only 43 states elect an attorney general.

.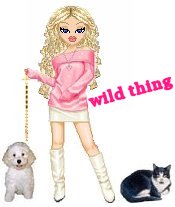 Wild Thing's comment.......

Good and it will grow too. Florida Attorney General-elect Pam Bondi is a conservative and the Tea Party movement backed her. She will keep fighting against obamacare. I was worried a little during the election that we would get people that would stop this fighting back and getting rid of obamacare. But for Florida it worked out so well.
Posted by Wild Thing at 05:40 AM | Comments (2)
September 18, 2010
Florida U.S. Senate Candidate Marco Rubio Does Great In Debate Last Night
Last night there was a debate in Florida between the three U.S. Senate candidates. Marco Rubio took it to Charlie Crist by saying flat out that Crist "wakes up every morning" and tries to decide what he can say to take Democrat votes away from Democrat nominee Kendrick Meek – after Crist refused to drop out once it was clear he would lose to Rubio.
All three candidates stood their ground on their previously stated views on illegal immigration. Congressman Meek is completely for granting amnesty to illegals, against the AZ immigration law, and is in favor of the Dream Act.
Governor Crist also supports a path to citizenship and is also against the Arizona immigration law. Crist also supports the Dream Act as well the manner in which the Democrats are trying to cram it down the American People's throats.
Rubio on the other hand, is completely against any form of Amnesty, is against the Dream Act, supports E-Verify and condemns Senate Leader Harry Reid for attaching it to a military appropriations bill just to help win an election. Rubio stated:
"It's a cynical way to play politics with the lives of real people, Harry Reid and the Democrats have been in charge of the Senate for almost two years now,and they bring this up, in this manner in a defense bill, at the last second on the eve of an election because he wants to win an election in Nevada."

But the real quote, and the pivotal moment of the debate, was when Rubio turned to Governor Crist and lambasted him for his flip-flopping and for being the consummate opportunist:
" Governor, I've got to point something out and I hope, and I am going to say this in the most respectful way possible, but I want to be blunt– Everybody sees what you're doing here- everbody gets it. For twenty years you've run as a Republican-running on the same things that you now criticize me for. Four months ago you were running against me as a Republican and saying the things you now criticize me for. You only changed parties and did this Independent thing when you couldn't win a Republican primary and now you wake up everyday and try to figure out what you can say or do to take votes away from Congressman Meek so more Democrats will vote for you. But Everybody sees it for what it is-everybody gets it. So I think we owe voters more respect than that because what is happening in this country is that they're taking us in the wrong direction and if we stay on this road we are on right now we are going to lose everything that makes America special and the last thing we need in Washington are more political opportunists that are gonna go up there and basically be for whatever helped them get re-elected. Re-election and winning an election should not be the purpose of your public service- it should be a by-product of good public service.
Miami ABC's political reporter Michael Putney declared Marco Rubio the winner of the debate.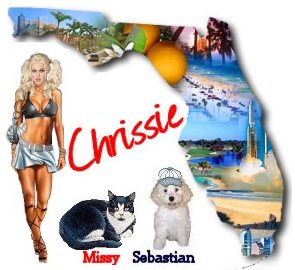 Wild Thing's comment........
Marco is COOL! He won't ever need a teleprompter.
Wow – Go Marco Rubio. The frankness with which Rubio confronted Crist is EXACTLY what we need in conservative leadership – genuinely respectful but bold and honest. It takes courage, confidence and character.
Posted by Wild Thing at 07:45 AM | Comments (4)
September 16, 2010
Tea Party Republican Has Big Lead In Florida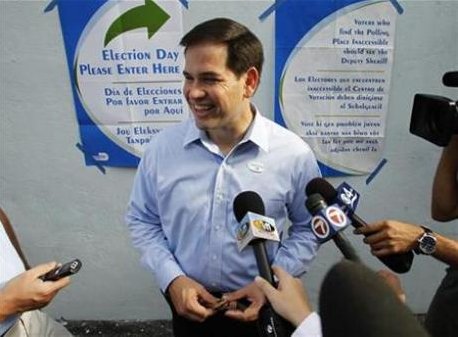 Republican candidate Marco Rubio has opened a clear lead in a Florida Senate race, becoming the latest Tea Party favorite to benefit from voter anger at Washington, a Reuters/Ipsos poll found on Wednesday.
Six weeks before November 2 congressional elections, Rubio leads state Governor Charlie Crist, an independent, by 40 percent to 26 percent among likely voters, the poll found. Democrat Kendrick Meek trails at 21 percent.
The conservative Tea Party roiled Republican politics when a little-known candidate backed by the movement beat a veteran lawmaker in Delaware on Tuesday in the race to decide the Republican nominee for U.S. Senate in November.
The Tea Party is a loose-knit group of mostly Republicans that has been attracting anti-Washington voters upset at government spending, taxes and deficits. They are strong critics of President Barack Obama.
Tea Party-backed candidates have ousted Republican establishment politicians in Nevada, Colorado, Kentucky and Connecticut. Crist fled the Republican Party earlier this year to run as an independent when it seemed clear he would lose to the conservative Rubio in the state's primary vote.
Rubio, the son of Cuban immigrants, is softening his rhetoric in an apparent attempt to appeal to moderates before the November vote.
"The language he is using is a little more mainstream Republican," said Ipsos pollster Julia Clark.
The poll numbers show a big swing since mid-August, when an Ipsos Public Affairs poll showed Crist leading Rubio by 33 percent to 29 percent if Meek were the Democratic candidate.
Florida is one of a dozen toss-up Senate contests across the United States that could decide the balance of power in the November and the fate of Obama's legislative agenda.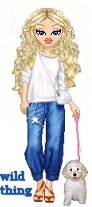 Wild Thing's comment.......
Marco Rubio is a class act.
Crist is a windsock looking for a direction to point to!!! He is a disloyal self-absorbed hack that would say or do anything to get elected. He let us all know he had NO intention of listening to we the people. Another dem at heart that will tell us what is good for us when it is NOT. He is the worst of the worst of what is wrong with Washington today.

....Thank you Mark for sending this to me.
Mark
3rd Mar.Div. 1st Battalion 9th Marine Regiment
1/9 Marines aka The Walking Dead
VN 66-67


Posted by Wild Thing at 02:47 AM
June 12, 2010
Despicable On So Many Levels Gov. Charlie Crist Vetoes Abortion Bill
The Republican Party of Florida releases a new ad exposing Charlie Crist for his numerous flip-flops.
.
As he positions himself to the center in the U.S. Senate race, Gov. Charlie Crist on Friday vetoed a measure requiring most women to pay for an ultrasound and hear a description of the fetus before they can have an abortion.
"This bill places an inappropriate burden on woman seeking to terminate a pregnancy," Crist said in his veto message.
Anti-abortion advocates and Crist's Republican critics in the Legislature immediately pounced on the decision. John Stemberger, head of the Florida Family Policy Council, called the veto "profoundly disappointing" and said it's now "crystal clear that he's pro-abortion."
Crist's move marks the third veto of a high-priority bill passed by the GOP-controlled Legislature. While lawmakers were still in session and he was still a Republican, Crist vetoed a campaign finance bill that he said would reinstate legislative "slush funds." He also vetoed a controversial teacher tenure bill that earned him wide acclaim among educators.
"Individuals hold strong personal views on the issue of life, as do I," Crist wrote. "However, personal views should not result in laws that unwisely expand the role of government and coerce people to obtain medical tests or procedures that are not medically necessary."
The other major candidates in the Senate race — though on opposite sides of the issue — harshly criticized Crist for the veto. Republican Marco Rubio noted that Crist has recently removed the "pro-life/family" section of his website.
.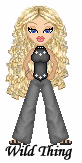 Wild Thing's comment.......
I really really don't like this guy. He would sell his soul to Satan if Satan wanted it.
Posted by Wild Thing at 05:40 AM | Comments (3)
April 29, 2010
Out Of The Closet Charlie Crist Goes Independent
A new Marco Rubio ad that let's Charlie Crist do all the talking! About the fact he said over and over again he would NOT run as an Independent.
.
Florida Gov. Charlie Crist just announced that he's running for the U.S. Senate as a candidate without affiliation -- that is, as an independent.
"Our political system is broken," he said. "They look at Washington and they don't like what they see."
He added that he doesn't have a Republican Party or Democratic Party to turn to. "I need you -- the people -- more than ever. I am counting on you. And I believe in you."

Crist has NO principles it is all about him, all about how he can try to stay or get elected. He could care less about 'the people' or the State of Fllorida.

Charlie go pound sand!
.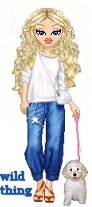 Wild Thing's comment........

Charlie Crist should have been taken down a LONG time ago.
Posted by Wild Thing at 07:30 PM | Comments (8)
April 23, 2010
Cheney Endorses Marco Rubio ~ Crist's Campaign LIES About FEDs Looking Into Rubio, It Is CHARLEI CRIST The FEDs Are Looking Into
"I don't think Floridians appreciate it".."it doesn't matter"....Crist.
Vice President Dick Cheney on Thursday endorsed Marco Rubio in Florida's GOP Senate primary, saying Gov. Charlie Crist can't be trusted to stand up to President Barack Obama's agenda. Cheney, in a statement issued by the Rubio campaign, said Crist has shown "time and again that he cannot be trusted in Washington to take on the Obama agenda because on issue after issue he actually supports that agenda."

.

Feds asking about Charlie Crist ties to Fla. GOP spending

Al Hoffman, the former RNC finance chairman and ambassador, tells us the FBI interviewed him several weeks ago as part of their investigation into activities at the Florida Republican party and credit card spending by party leaders and staffers.
"They had Jim Greer's travel expense records and wanted me to react to some of the issues surrounding that debacle. ... There wasn't one single question asked about Marco Rubio. There were a lot of questions asked about Jim Greer, (former party executive director) Delmar Johnson, Victory Strategies (the Johnson/Greer company paid by the party) and the (Greer) 527,'' said Hoffman, who recently asked Charlie Crist to refund his contributions and who expects to help Rubio. "Definitely they asked about the relationship between the Crist campaign and the party, relative to the co-mingling of funds. ... I believe they're after any federal election law violations, tax avoidance issues, and criminal fraud."
Hoffman said he assumed Crist knew a federal investigation was under way when Crist asked the U.S. Attorney to look into the matter: "He obviously had gotten wind of it and righteously called for an investigation."
Crist had said he was unaware of a federal investigation.
.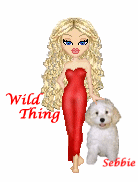 Wild Thing's comment......
I've always found Crist absolutely disgusting. There is something about him and people like him that make my skin crawl. Obama has that same effect.
Posted by Wild Thing at 02:40 AM | Comments (4)
April 20, 2010
Arrogant Charlie Crist ( RINO ) Desperate And Not A Man of Leadership Considers Run As Independent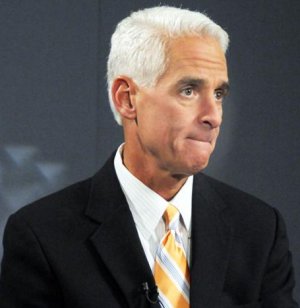 Crist 'listening' to suggestions he run as an independent

TAMPA, FL
Gov. Charlie Crist sat down with ABC Action News reporter Sarina Fazan Monday afternoon. When asked about whether or not he will run as an independent in the race for U.S. Senate, he said he has not made up his mind yet.
"I can tell you I'm getting a lot of advice in that direction. I'm a listener and so I'm certainly listening to it," said Crist.He also talked about the decision to pull all of his political ads.
"I wanted to talk about what we've done in the administration to improve education to keep crime down to reduce taxes and just the common sense approach that we've taken in this administration to share with the people of Florida," said Crist.Stay tuned to ABC Action News for more from Governor Crist's interview with Sarina Fazan.
In recent weeks, Governor Crist has lost popularity with his own party. The latest Quinnipiac poll has him trailing Marco Rubio by 23 percent.
Crist himself admitted, the hug between him and President Barack Obama in 2009 was what began a lot of the criticism.
"The hug is now pretty famous, infamous however you look at it," Crist admitted, "and i think it is really because of that issue we see the current climate of the Republican Party in Florida."
Despite that he says he doesn't regret it for one second.
"Absolutely not, I embrace it, no pun intended." he said.
But even some in his own camp, have abandoned him during this run for US Senate.
This Thursday he vetoed education bill SB-6, which would have marked the most sweeping education changes in Florida history. After that decision his campaign manger and long time mentor Connie Mack resigned. saying he could not support Crist's decision.
.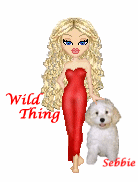 Wild Thing's comment........
Crist is an arrogant ass snake. A dirty, deceitful snake. People in Florida are onto this jerk!

In a few weeks, Charlie Crist has gone from telling Fox News that he ruled out running as an independent to saying last Friday that he'll address the question of an independent run "later on."
Here is something from Jimi DeMint:
Sen. Jim DeMint said Wednesday that Florida Gov. Charlie Crist should abandon his Senate bid and endorse his Republican primary rival.
DeMint was asked about chatter that Crist, trailing badly against Marco Rubio in the primary, might decide to run as an independent instead. "I hope that won't happen," he responded.
"That is a sour grapes approach - when you find out you can't win, you bail out just like Arlen Specter did in his [Pennsylvania Republican] primary against Pat Toomey," DeMint said of a possible independent bid by Crist. "I hope that doesn't happen in Florida."
DeMint made his remarks about Crist during a conference call organized to tout his endorsement of Colorado Republican Senate candidate Ken Buck.
The South Carolina senator threw his support to Rubio last summer
Posted by Wild Thing at 04:47 AM | Comments (8)
March 22, 2010
Florida's Attorney General Bill McCollum To File Lawsuit Against Obamacare Bill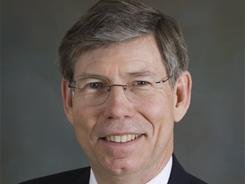 McCollum to file lawsuit against health care bill
ORLANDO, FL -- Moments after Congress voted to approve President Obama's health care legislation, Florida's Attorney General announced he will file a lawsuit to declare the bill unconstitutional.
Bill McCollum will join Attorneys General from South Carolina, Nebraska, Texas, Utah, Pennsylvania, Washington, North Dakota and South Dakota to file a lawsuit against the federal government.
"The health care reform legislation passed by the U. S. House of Representatives this evening clearly violates the U.S. Constitution and infringes on each state's sovereignty," McCollum said in a statement distributed late Sunday night.
"If the President signs this bill into law, we will file a lawsuit to protect the rights and the interests of American citizens."
McCollum will hold a press conference at his Orlando office Monday morning to discuss his plans.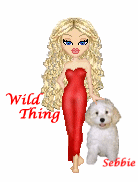 Wild Thing's comment........
Kudos to Bill McCollum. Charlie Crist is probably on his tanning bed.
Posted by Wild Thing at 02:55 AM | Comments (7)