« Ground Zero Mosque Imam Feisal Rauf the Slumlord is a No-show in New Jersey Court | Main | Cornyn and The National Republican Senatorial Committee Change Their Mind About Backing O'Donnell »
September 16, 2010
Tea Party Republican Has Big Lead In Florida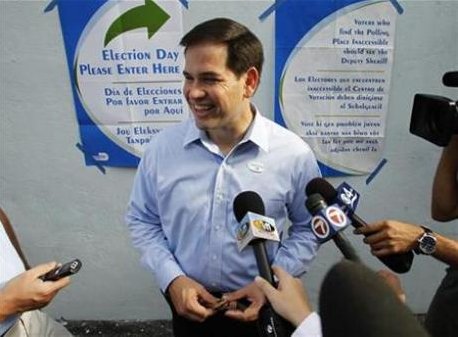 Republican candidate Marco Rubio has opened a clear lead in a Florida Senate race, becoming the latest Tea Party favorite to benefit from voter anger at Washington, a Reuters/Ipsos poll found on Wednesday.
Six weeks before November 2 congressional elections, Rubio leads state Governor Charlie Crist, an independent, by 40 percent to 26 percent among likely voters, the poll found. Democrat Kendrick Meek trails at 21 percent.
The conservative Tea Party roiled Republican politics when a little-known candidate backed by the movement beat a veteran lawmaker in Delaware on Tuesday in the race to decide the Republican nominee for U.S. Senate in November.
The Tea Party is a loose-knit group of mostly Republicans that has been attracting anti-Washington voters upset at government spending, taxes and deficits. They are strong critics of President Barack Obama.
Tea Party-backed candidates have ousted Republican establishment politicians in Nevada, Colorado, Kentucky and Connecticut. Crist fled the Republican Party earlier this year to run as an independent when it seemed clear he would lose to the conservative Rubio in the state's primary vote.
Rubio, the son of Cuban immigrants, is softening his rhetoric in an apparent attempt to appeal to moderates before the November vote.
"The language he is using is a little more mainstream Republican," said Ipsos pollster Julia Clark.
The poll numbers show a big swing since mid-August, when an Ipsos Public Affairs poll showed Crist leading Rubio by 33 percent to 29 percent if Meek were the Democratic candidate.
Florida is one of a dozen toss-up Senate contests across the United States that could decide the balance of power in the November and the fate of Obama's legislative agenda.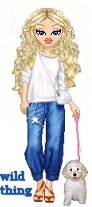 Wild Thing's comment.......
Marco Rubio is a class act.
Crist is a windsock looking for a direction to point to!!! He is a disloyal self-absorbed hack that would say or do anything to get elected. He let us all know he had NO intention of listening to we the people. Another dem at heart that will tell us what is good for us when it is NOT. He is the worst of the worst of what is wrong with Washington today.

....Thank you Mark for sending this to me.
Mark
3rd Mar.Div. 1st Battalion 9th Marine Regiment
1/9 Marines aka The Walking Dead
VN 66-67


Posted by Wild Thing at September 16, 2010 02:47 AM
---