September 21, 2008
Pakistan Marriott Hotel Bombing Death Toll Rising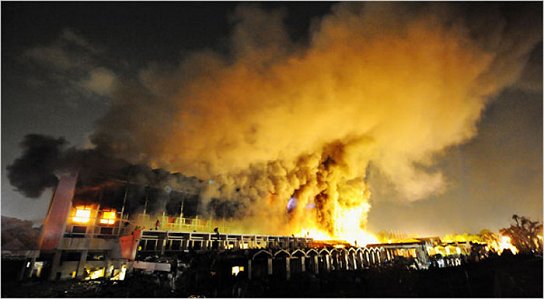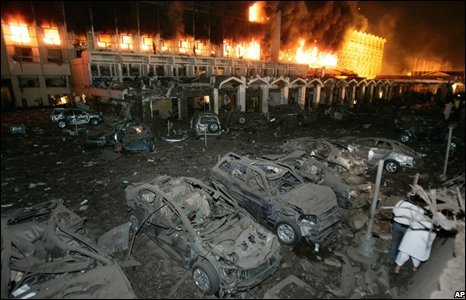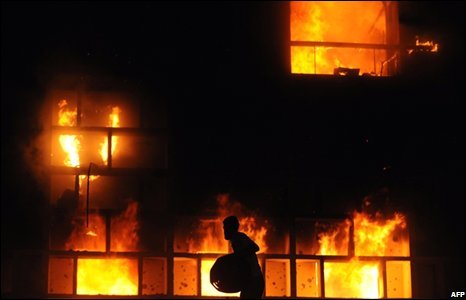 A massive bomb blast has hit the Marriott Hotel in Pakistan's capital, Islamabad, killing at least 40 people.
BBC
The hotel's owner said the explosion occurred when a lorry, which was being checked by security staff and sniffer dogs blew up at the hotel's entrance.
The blast created a 20ft (6m) deep crater, and destroyed the entire front section of the hotel.
President Asif Ali Zardari condemned the attack and vowed to "continue to fight terrorism and extremism".
In a statement, he said: "Such dastardly acts cannot dent the government's commitment to fight this menace.
The explosion - a suspected suicide bombing - is thought to have been caused by more than a tonne of explosives and police are warning that the hotel could collapse.
The BBC's defence and security correspondent, Rob Watson, says that the attack bears the hallmarks of al-Qaeda, given the scale, the target and what would appear to be the careful political timing involved.
The attack came just hours after the newly elected President Zardari had given his first speech to MPs, vowing not to allow Pakistan's territory to be violated by terrorists or foreign powers fighting them.
Our correspondent says the attack is without doubt the most serious in the Pakistani capital to date and will spark fears about the country's stability in the face of a growing Islamist insurgency.
The Marriott is the most prestigious hotel in the capital, and is popular with foreigners and the Pakistani elite.
The hotel is located near government buildings and diplomatic missions, so security is tight, with guests and vehicles subject to checks.
The Marriott has previously been the target of militants. Last year a suicide bomber killed himself and one other in an attack at the hotel.
And this...........................
Senior CIA officers were target of Islamabad blast

Islamabad , Sept 20 (ANI): Several senior officers of Central Intelligence Agency (CIA) who are reported to be currently visiting Islamabad were the target of the blast at the Marriott Hotel which took place here tonight.
Well placed sources said that Marriott Hotel is usual hotel choice of the US officials and it seems that militants tipped off that certain high level US intelligence officers were currently staying at the hotel.
While no confirmation was available but Pakistan sources said it was clear that the explosion was aimed at specific targets based on a tip off.

Wild Thing's comment..........
Fox News channel was saying that it happened around dinnertime and many were in one of the five restaurants in the hotel ending their fast at the close of Ramadan.
Fox news reported that the president and prime minister of Pakistan were scheduled to have a dinner at the hotel at the same time....BUT THE PLANS WERE ALTERED AT THE 11th HOUR!! How Convenient!!
Bloomberg reports 3 American citizens killed
"``The suicide bomber tried to enter from the main gate and blew up his truck,'' Sadruddin Hashwani, who owns the Marriot, told reporters. ``Gas pipelines exploded because of the blast, causing the fire. Some people are still stuck, and we're trying to evacuate them.'' Close to Parliament
A Danish diplomat and three U.S. citizens were among the dead, Dawn News television reported, without saying where it got the information. Four Germans and six Saudi Arabian citizens were injured, the broadcaster said.
The hotel, which has been bombed at least once before, is in the city's high-security zone, less than a kilometer from the parliament building, the President's House and the diplomatic enclave.
The explosion shattered an adjacent government building, shredded trees and smashed more than 40 cars parked near the hotel. More than one ton (2,200 pounds) of explosives was used in the bomb, GEO TV reported, without saying where it got the information. "

UPDATE:
US Marines may have been target of Marriot attack: Officials
Islamabad, Sept 20 (IANS) US Marines staying at the Marriott Hotel may have been the target of Saturday's suicide attack that killed more than 60 people, security officials said.They said that about 30 Marines were staying at the hotel and were scheduled to leave for Afghanistan early Sunday morning.
One official said that the American security personnel were in Pakistan for the just-concluded visit by the Chairman of the US Joint Chiefs of Staff, Admiral Michael Mullen.
But another source said that they had come to Islamabad Friday and were scheduled to leave for Afghanistan on Sunday morning.
"We believe that they can have been the target of the suicide attack," a senior security official told IANS. Otherwise, "we don't find any other reason for such an attack", he added.
The sources said that soon after the blast, US embassy officials reached the spot and were seen looking for the Marines who, according to the sources, were staying on the fourth floor of the hotel which was among the worst affected as the entire hotel turned into a blazing inferno with orange flames and thick smoke billowing out of its windows.
Besides the Marines, the staff of Saudi Airline and a number of foreigners was also staying at the Marriot.

Posted by Wild Thing at 04:48 AM | Comments (8)
August 18, 2008
300,000 Flee As Jihadis Attacked
300,000 flee as jihadis attacked
A human tide of more than 300,000 civilians has fled the al-Qa'ida badlands, amid indications that the fighting there has reached unprecedented levels, with the Pakistani army using massive firepower to attack jihadi militant strongholds.
Helicopter gunships, fixed-wing strike aircraft, tanks and heavy artillery have been used in the onslaught that followed the visit last month by Prime Minister Yousuf Raza Gilani to Washington, where he was berated for Pakistan's failure to wipe out the militants.
The offensive runs counter to perceptions that Pakistan's new civilian Government is "soft" on Islamic extremism.
This will reassure Washington, whose ally in the war in terror for the past nine years, President Pervez Musharraf, was given by the Coalition Government until midnight last night (4am today AEST) to resign or face impeachment proceedings beginning tonight in the National Assembly.
Pakistani television showed thousands of civilians caught in the crossfire streaming out of the Bajaur, Mohmand and Kurrum agencies during the fighting estimated to have killed more than 500 militants. Tens of thousands of people are camping on the perimeter of Peshawar, the capital of the North West Frontier Province, and some have reached Rawalpindi, the garrison city adjoining Islamabad.
New security tsar Rehman Malik, the architect of the get-tough policy against the militants who have over-run the Federally Administered Tribal Areas, said at least 220,000 civilians had been displaced. But welfare agencies said the figure was probably well in excess of 300,000.
An NWFP government official appealing for federal assistance said yesterday: "There are hundreds of thousands of people waiting for help and we don't have the wherewithal to deal with the situation."
In a speech to the National Assembly on Saturday, Mr Gilani declared the Government was determined to re-establish control in the tribal areas bordering Afghanistan. "We will establish the writ of the Government at all costs (as) a parallel government cannot be tolerated," he said.
The offensive, launched without fanfare to avoid conveying the notion it was done at the insistence of Washington, is targeting primarily Bajaur, slated as the most likely hiding place of Osama bin Laden. Fierce fighting is also under way in areas of the NWFP where many of Pakistan's nuclear weapons are believed to be based.
Dr Malik, who accompanied Mr Gilani to Washington, estimated yesterday that a force of more than 3000 well-armed and highly trained al-Qa'ida militants were operating in Bajaur.
"We will wipe them out," Dr Malik said. "We will not surrender before them."
Fighting in the NWFP's strategic Swat Valley, 250km north of Islamabad, is at unprecedented levels.
Relations between Washington and the new administration in Islamabad had been tense, particularly over the case of accused terrorist Aafia Siddiqui.
The Pakistani neuroscientist appeared in a New York court this month after disappearing with her three children in Karachi five years ago. US officials say Ms Siddiqui, 36, is a significant al-Qa'ida figure. Human rights workers argue she was abducted in a joint Pakistani-US operation under the Musharraf regime.
The Pakistani parliament's foreign affairs committee vowed on Saturday to visit Ms Siddiqui in her New York cell, as well as Pakistanis held at Guantanamo Bay.
Talks between Mr Musharraf's aides and the coalition Government, which set today's deadline, aimed at securing him indemnity from prosecution have been hampered by the opposition of Nawaz Sharif, the prime minister deposed by Mr Musharraf in a coup. Saudi Arabia, the US and UK have sent envoys to resolve the crisis.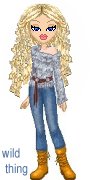 Wild Thing's comment........
Pakistani television showed thousands of civilians caught in the crossfire streaming out of the Bajaur, Mohmand and Kurrum agencies during the fighting estimated to have killed more than 500 militants.
Why didn't they do this 7 years ago??
I heard their top military leader is very close to us. I hope so since we probably have some people in there or very close. Prayers up again for our military beyond the frontline.
Posted by Wild Thing at 07:55 PM | Comments (4)
President of Pakistan Pervez Musharraf Resigns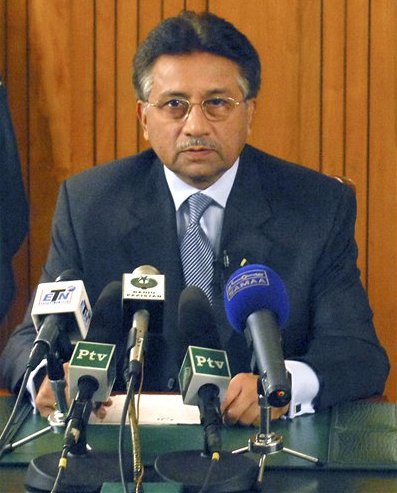 President Pervez Musharraf of Pakistan announced his resignation Monday, the eve of an impeachment procedure announced by his government.

He went on national TV to say that while he was confident the charges would not stand, this was not the time for more confrontation.
He is accused of violation of the constitution and gross misconduct.
The Speaker of the Pakistani Senate, Muhammad Mian Sumroo, automatically took over as caretaker president.
The key issue now is whether the ruling coalition, which had pushed for Mr Musharraf's exit since winning the February election, can stay united and deliver on its promises, he says.
It will have to agree on a new president, then persuade allies like the US and UK, and its neighbours like India and Afghanistan, that it will be committed to defeating militancy and terrorism, our correspondent adds.
International reaction to Mr Musharraf's resignation was mixed, with the US hailing him as strong ally against terrorism but Afghanistan welcoming his departure as a boost to democracy.

Wild Thing's comment........
I am worried about our troops. I think this will make it worse for them and give a go ahead even more to the enemy. The world has gotten very volatile. At some point in the (near) future, Pakistan will become an islamic fundamentalist state, and radical islam will have its nukes.
This ia all another good reason why reason for NObama.
Posted by Wild Thing at 06:55 PM | Comments (4)
December 28, 2007
John Bolton on the Bhutto Murder

THIS below is Bolton from this last November.....kind of telling.......
Bolton at Hugh Hewitt blog
November 6, 2007
HH: And we have a very precarious position, a situation in Pakistan today, Ambassador Bolton, and we're getting conflicting signals, not surprising having read Surrender Is Not An Option, from the State Department and from the President. What ought to be the reaction of the United States to Musharraf's declaration of military rule?
JB: Well, I don't think it's anything we should celebrate, of course, but I think we have to be practical about this. This is a regime in control of a number of nuclear weapons, it's a regime we need to fight the remainder of al Qaeda and Taliban along its border with Afghanistan. And I don't think we ought to be pushing Musharraf out the door, or necessarily in a direction of coalitions with the likes of Benazir Bhutto, if he thinks it would weaken his position, because the alternative is not a nice Jeffersonian democratic government. The alternative to Musharraf right now is an Islamo-fascist government in control of nuclear weapons, and that's definitely something to fear.
HH: Is there a danger that Musharraf could become Bush's Shah or his Diem?
JB: Well, I think that's entirely possible, and I think part of the reason is the State Department was pushing Benazir Bhutto on him, and I think it was a very foolish strategy, because you can't say take on some of the democratic opposition and not take on the rest of it. This trying to read internal Pakistani politics is hard for the Pakistanis, let alone for people at the State Department.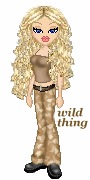 Wild Thing's comment........
Bolton is a wise man and I look forward to reading his book. He has been speaking out a lot about various topics and I wish, hope and pray he will stay in the forefront always. His input in the world today I think is most important. No one is 100 % right all the time, but Bolton seems so honest and his love for America always comes through and his respect for our troops as well.
Posted by Wild Thing at 02:55 AM | Comments (10)
December 27, 2007
Pakistan's Bhutto Assassinated And Others Killed In Bombing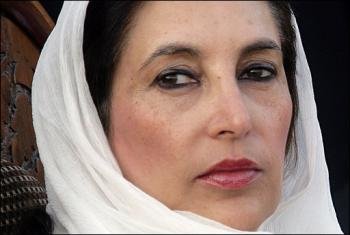 Pakistan's Bhutto assassinated at rally By SADAQAT JAN and ZARAR KHAN Associated Press Writers Article Launched: 12/27/2007 02:15:23 AM PST

RAWALPINDI, Pakistan—Pakistan opposition leader Benazir Bhutto was assassinated Thursday in a suicide attack that also killed at least 20 others at the end of a campaign rally, aides said.
The death of the 54-year-old charismatic former prime minister threw the campaign for the Jan. 8 election into chaos and created fears of mass protests and an eruption of violence across the volatile south Asian nation.
The attacker struck just minutes after Bhutto addressed a rally of thousands of supporters in the garrison city of Rawalpindi, 8 miles south of Islamabad. She was shot in the neck and chest by the attacker, who then blew himself up, said, Rehman Malik, Bhutto's security adviser.
At least 20 others were killed in the attack.
Bhutto was rushed to the hospital and taken into emergency surgery.
"At 6:16 p.m. she expired," said Wasif Ali Khan, a member of Bhutto's party who was at Rawalpindi General Hospital.
"The surgeons confirmed that she has been martyred," Bhutto's lawyer Babar Awan said.
Bhutto's supporters at the hospital exploded in anger, smashing the glass door at the main entrance of the emergency unit. Others burst into tears. One man with a flag of Bhutto's Pakistan People's Party tied around his head was beating his chest.
Some at the hospital began chanting, "Killer, Killer, Musharraf," referring to Pakistani President Pervez Musharraf, Bhutto's main political opponent. A few began stoning cars outside.
"We repeatedly informed the government to provide her proper security and appropriate equipment including jammers, but they paid no heed to our requests," Malik said.
Nawaz Sharif, another former premier and opposition leader, arrived at the hospital and sat silently next to Bhutto's body. Earlier on Thursday, four people were killed at a rally for Sharif when his supporters clashed with backers of Musharraf near Rawalpindi.

TV channel in English-Dawn News from Pakistan.
Link is:

This happened just the day before..........
PAKISTANI LEADER ESCAPES ATTEMPT AT ASSASSINATION
President Pervez Musharraf escaped an assassination attempt here on Thursday, the second in 11 days, when two suicide bombers plowed their vehicles into his motorcade and detonated car bombs.

He was unhurt, but Pakistani officials said the bombs had killed at least 14 people, including both bombers. At least 46 other people were wounded, they said.

It was the deadliest attempt on General Musharraf's life since he reversed Pakistan's support for the Taliban in Afghanistan and sided with the United States in 2001. The Bush administration relies on the general as an important ally in the fight against terrorism. But he has also been criticized for delaying the re-establishment of democracy in the country, failing to crack down on the Taliban and other Islamic militant groups and harassing critics.

Visibly shaken, General Musharraf appeared on national television Thursday night and blamed ''terrorists and extremists'' for the attack.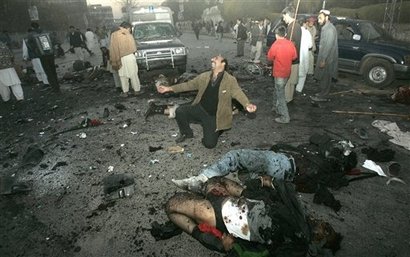 Pakistan: Al-Qaeda claims Bhutto's death
Karachi, 27 Dec. (AKI) - (by Syed Saleem Shahzad) - A spokesperson for the al-Qaeda terrorist network has claimed responsibility for the death on Thursday of former Pakistani prime minister Benazir Bhutto.
"We terminated the most precious American asset which vowed to defeat [the] mujahadeen," Al-Qaeda's commander and main spokesperson Mustafa Abu Al-Yazid told Adnkronos International (AKI) in a phone call from an unknown location, speaking in faltering English. Al-Yazid is the main al-Qaeda commander in Afghanistan.
It is believed that the decision to kill Bhutto, who is the leader of the opposition Pakistan People's Party (PPP), was made by al-Qaeda No. 2, the Egyptian doctor, Ayman al-Zawahiri in October.
Death squads were allegedly constituted for the mission and ultimately one cell comprising a defunct Lashkar-i-Jhangvi's Punjabi volunteer succeeded in killing Bhutto.
Bhutto had just addressed a pre-election rally on Thursday in the garrison town of Rawalpindi when the bomb went off.
She had come to Rawalpindi after finishing a rapid election campaign, ahead of the January polls, in Pakistan's volatile North West Frontier Province (NWFP) where she had talked about a war against terrorism and al-Qaeda.
.

Wild Thing's comment........
I put the second photo here, yes it is vile, horrible and hard to look at. BUT this IS the enemy and what they do. Too many, NOT at this blog, but too many simply read an article and go about their day. The reality of what an attack does like this is something unimaginable. But the truth is this is the kind of destruction that is on the agenda for America, our troops and all Christians and Jews, as well as their own fellow Muslims.
These followers of Islam do NOT value life at all, not even their own. That is what makes them more dangerous IMO then any other enemy the world has ever known. Parents being proud of their suicide bomber children, bragging about it, encouraging it from their own flesh and blood, young children being taught hate and how to kill as easily as our own American children are taught how to color in a coloring book and play the Twister game or jump rope.
"If we lose freedom here in America, there is no place to escape to. This is the last stand on Earth."
- President Ronald Reagan
October 27, 1984
Posted by Wild Thing at 11:55 AM | Comments (15)
November 03, 2007
Pakistan Declares State Of Emergency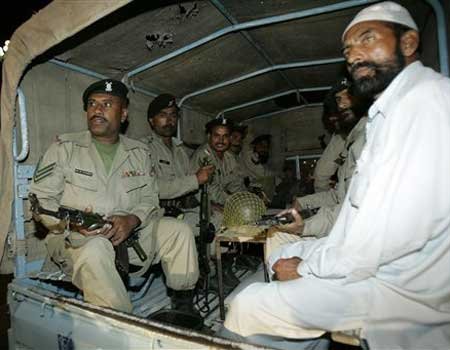 Nov. 3: Soldiers arrive in front of the administrative center of the capital Islamabad, Pakistan. President Gen. Pervez Musharraf declared a state of emergency in Pakistan on Saturday ahead of a crucial Supreme Court decision on whether to overturn his recent election win and amid rising Islamic militant violence.
ISLAMABAD, Pakistan Musharraf declares state of emergency
Faced with increasing violence and unrest, Pakistani President Pervez Musharraf declared a state of emergency Saturday.
Musharraf issued an order proclaiming the emergency and suspending the nation's constitution, according to a statement read on state television, and declaring martial law.
Musharraf is scheduled to address the nation at 1800 GMT (2 p.m. ET) Saturday.
The Supreme Court declared the state of emergency illegal, claiming Musharraf had no power to suspend the constitution, Chief Justice Iftikhar Mohammed Chaudhry told CNN.
A senior Pakistani official told CNN that the emergency declaration will be "short-lived," and will be followed by an interim government. Martial law is a way to restore law and order, he said.
Shortly afterward, Chaudhry was expelled as chief justice, his office told CNN. Troops came to Chaudhry's office to tell him.
The government appointed Justice Abdul Hameed Dogar as the new chief justice, according to state television.
In Islamabad, troops entered the Supreme Court and were surrounding the judges' homes, according to CNN's Syed Mohsin Naqvi.
Supreme Court sources said some judges who were not in Islamabad were not at their homes, and it was not known whether they had been arrested.
Aitzaz Ahsan, a leading Pakistani attorney and president of the Supreme Court Bar Association, was arrested at his home. A former interior minister, Ahsan represented Chaudhry the first time he was forced to leave his post.
Meanwhile, former Prime Minister Benazir Bhutto, who left Pakistan last week to visit her family in Dubai, arrived in Karachi on Saturday, according to her husband, Asif Ali Zardari. She returned to Pakistan last month, despite death threats, after several years in exile.
On October 18, upon her return, at least 130 people were killed when a suicide attacker tried to assassinate her. Bhutto was lightly wounded, but escaped largely unharmed.
Bhutto has pledged to help her party succeed in January's parliamentary elections. She hopes to gain a third term as prime minister, possibly under a power-sharing deal with Musharraf.
"The people of Pakistan will not accept it," Bhutto spokesman Farhatullah Babar said of the emergency declaration. "We condemn this move."
The declaration prompted a few hundred people to take to the streets in protest, but police and paramilitary groups blocked Islamabad's main roads and dispersed the crowds.
Earlier, private networks had reported the declaration was imminent as top officials huddled at Musharraf's residence in Rawalpindi. Shortly after that report, most media channels went off the air in an apparent blackout, although some flickered off and on.


Wild Thing's comment.......
This is beginning to look real nasty and may drag us in a different direction. If Pakistan falls, every Islamist nutgroup in the ME will soon have nuclear weapons. This is just not good at all. Darn it anyway!
Posted by Wild Thing at 03:27 PM | Comments (9)