February 02, 2020
U.S. declares public health emergency for coronavirus
U.S. declares public health emergency for coronavirus
U.S. officials are setting new parameters for Americans as the world takes precautions against the fast spreading coronavirus. One America's Kyarra Harris has the latest.
Posted by Wild Thing at 03:05 PM | Comments (0) | TrackBack
August 04, 2014
Ebola Fears in UK After Passenger Becomes Ill on Gangway and Dies

Ebola Fears in UK After Passenger Becomes Ill on Gangway and Dies
Airport staff tonight told of their fears of an Ebola outbreak after a passenger from Sierra Leone collapsed and died as she got off a plane at Gatwick.
Workers said they were terrified the virus could spread globally through the busy international hub from the West African country which is in the grip of the deadly epidemic.
The woman, said to be 72, became ill on the gangway after she left a Gambia Bird jet with 128 passengers on board. She died in hospital.
Ebola has killed 256 people in Sierra Leone. A total of 826 have died in West Africa since the outbreak began in February. Tests are now being carried out to see if the woman had disease.
The plane was quarantined as ­officials desperately tried to trace everyone who had been in contact with the woman.
Airport workers face an anxious wait to see if the woman had Ebola. One said: "Everyone's just ­petrified.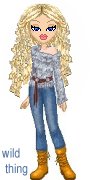 Wild Thing's comment...........
Obama is gathering nearly 50 African heads of state in Washington today or tomorrow.Some kind of a summit he has planned.
Bring in 50 heads of state, their entourages, their bodyguards, their press secretaries, etc. etc.—some of whom are from West African ebola-infected states.
And have JUST ONE of them cough, sneeze, or spit, in the wrong area, and presto, IT'S HERE.
Posted by Wild Thing at 12:55 AM | Comments (3)
May 16, 2011
Communist Obama Signs Legislation To Make Supplements And Alternative Health Temedies Illegal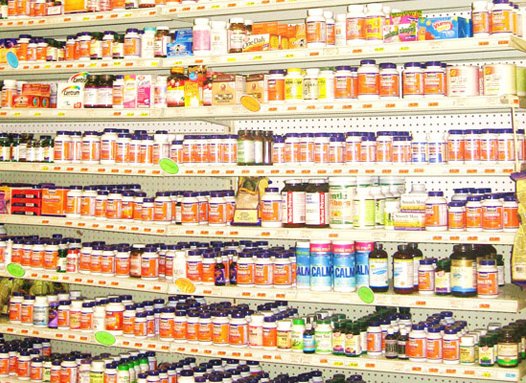 Obama signs legislation to make supplements and alternative health remedies illegal

Right through the back door, while everyone was focused on the gulf oil spill, Barack Obama gave his signature to legislation permitting the U.S. Government to outlaw supplements and alternative health treatments.
That means that the supplements you take and therapies you use to keep your body healthy, can now be made illegal by the Centers for Disease Control (CDC) and U.S. Department of Health and Human Services (HHS).
Obama quietly gave permission for Codex Alimentarius - the United Nation's worldwide plan for food standards - to take effect in the U.S. via Executive Order 13544 of June 10, 2010. The President's decision
creates the National Prevention, Health Promotion, and Public Health Council, a group of 'experts' that carry out whatever activities Obama deems appropriate.
According to an article at Rense.com, after five years of fighting this bill in Congress and the House, Obama has decided to try to kill the supplement and alternative health industry; all alternative health remedies can be deemed "unscientific" and not provable by the FDA, which can lead to them being banned.
It means that supplements may have to be removed from sale permanently, or have their potency capped at ultra low levels, making them almost worthless. The very same thing happened in Europe just a few years ago.
Ultimately, this legislation, signed by the very man whose claim to fame was "Change we need" and Change we can believe in" has these effects:
1. REMOVES YOUR POWER OF CHOICE TO BE ABLE TO TAKE SUPPLEMENTS AND USE ALTERNATE THERAPIES;

2. STOPS YOU FROM TAKING CARE OF YOUR HEALTH NATURALLY - YOU ARE FORCED TO HAVE TO RELY ON THE MEDICAL / PHARMACEUTICAL INDUSTRIES WHO AIM IS MAXIMUM PROFIT AND FOR YOU TO REMAIN SICK SO THEY CAN KEEP YOU HOOKED ON THEIR PRODUCTS;

3. WILL FORCE YOU TO RELY ON LOW-STRENGTH, SYNTHETIC SUPPLEMENTS MADE BY PHARMACEUTICAL COMPANIES;

4. OR FORCE YOU TO BUY EXPENSIVE, Rx ONLY HI-STRENGTH SYNTHETIC SUPPLEMENTS MADE BY THE $MULTI-BILLION PHARMACEUTICAL COMPANIES

If you read the executive order it seems quite positive. However, behind the vague words are a wide range of powers to do whatever the United Nations and Obama wants, including the adoption of legislation that bans therapies and supplements.

Did you vote for the president to remove your power of choice? Are you going to sit back and allow this to happen?

.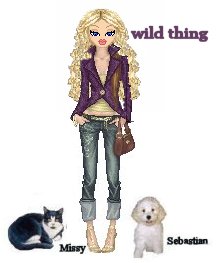 Wild Thing's comment........
So he signs and passes legislation all on his own? Well we will see how this flys and if it goes into effect or not.

The health and wellness, natural foods, and nutritional supplements industries have been fighting against the introduction of Codex Alimentarius for decades.
Naturally, Fuhrer Obama LOVES this sort of top-down, totalitarian control, and he signed it into law.
Does this mean supplements like fish oil pills, vitamins etc? It means exactly that.
It won't be aimed at individuals. It will be aimed at providers = stores. They can prohibit it that way, by restricting commerce -- making it illegal to sell specified products.
He wants control over everything we do....where we shop...what we buy...what we eat...where we live, etc., etc. Stepford PEOPLE not just Stepford wives.
Posted by Wild Thing at 02:45 AM | Comments (1)
March 01, 2010
John McCain Bill Threatens Vitamins and Supplements!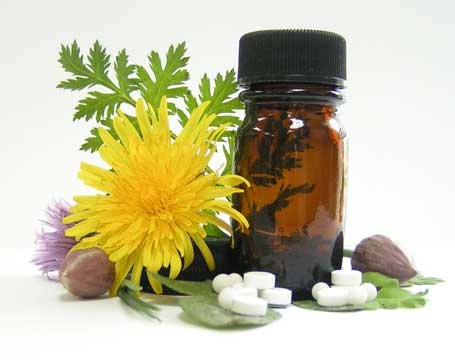 Senator John McCain (R-Arizona) has introduced a new bill called The Dietary Supplement Safety Act (DSSA) of 2010 (S. 3002), that, if enacted, would severely curtail free access to dietary supplements. Cosponsored by Senator Byron Dorgan (D-North Dakota), the bill would essentially give the FDA full control over the supplement industry

New Bill Would Make Vitamins Too Costly for Your Health
Beware of McCain's Freedom-Destroying Dietary Supplement Regulatory Bill
Most are familiar with those commercials on television promoting prescription drugs that supposedly offer relief from a variety of ailments, if one would only pressure one's doctor to obtain them. They have become a source of great entertainment and amusement to some, the kicker coming at the end of each commercial when the FDA-approved medication's obligatory litany of warnings and dangerous side effects is recited: "Tell your doctor if...." and "Side effects may include....." Some of the warnings are mild like diarrhea and constipation, some list serious effects like cancer or tuberculosis, and others admit that sometimes even death can result.
The point here is that these are all FDA-approved drugs being advertised and used extensively. Drugs that can cause serious diseases like lymphoma. Drugs that can kill. The FDA's dismal safety record is well documented; even PBS ran a Frontline special that investigated and exposed the FDA's unsafe drug record, the influence of Big Pharma inside the FDA, and lack of long-term testing and medical review of many, many dangerous drugs. The FDA seldom removes a drug from the market even after it proves to be harmful or deadly, however they do post quarterly reports with details of the latest potentially dangerous side effects of drugs currently under investigation.
Nonetheless, Senator John McCain (R-Ariz.) wants this same FDA, with its dismal safety record, to regulate dietary supplements. The Dietary Supplement Safety Act (DSSA), S. 3002 (text of this bill posted on Senator McCain's website), that McCain has introduced with one cosponsor, would repeal key provisions of the Dietary Supplement Health and Education Act (DSHEA) to "more effectively regulate dietary supplements that may pose safety risks unknown to consumers."
Under attack by the DSSA is the once-protected field of supplements, as they have always been considered food. Potencies would have to be reduced to comply with what appears to be a plan modeled after the European Food Safety Authority. A new list of "Accepted Dietary Ingredients" would be "prepared, published, and maintained by the Secretary," in the future. That's a bit like being handed a blank check and told to fill it out later as one wishes. It could certainly be used to severely limit access to, and even production of, hundreds of life-sustaining and essential mineral, herb, and vitamin products.
All ingredients contained in each supplement would have to be disclosed at the time the company registers all of its "manufactured, packaged, held, distributed, labeled or licensed," products with the FDA. An onerous burden would be placed on the shoulders of suppliers and retailers of dietary supplements, as they would have to "obtain written evidence" from the seller that the product is registered as required by law, and keep that documentation on file. Monetary penalties for non-compliance "may, in addition to other penalties imposed in this section, be fined not more than twice the gross profits or other proceeds derived from the manufacture, packaging, holding, distribution, labeling, or license of such dietary supplement." Those are very broad dictates and most likely subject to even broader interpretation.
The McCain bill would change existing mandatory serious adverse reporting regulations, requiring minor adverse effects to be reported as well so that the FDA could arbitrarily pull supplements off the shelves or reclassify them as drugs.

This immediate recall authority would be granted to the "Secretary upon determination," that there is a "reasonable probability" that the product is "adulterated" or "misbranded." Adulterated in this bill takes on a whole new expanded definition: "A dietary supplement which contains a new dietary ingredient shall be deemed adulterated under section 402(f) unless there is a history of use or other evidence of safety." The development of new products that contain newly discovered nutritional components may be entirely quashed.
The hypocritical contrast between the regulation of drugs that can kill and the proposed hyper-regulation for food products -- vitamins, minerals, herbs -- is as plain as the nose on everyone's face.
A Pandora's box of intended and unintended legal complications and government harassment of nutritional supplement manufacturers and sellers could very well be unleashed if this bill is passed. There are already existing laws on the books that protect consumers from misbranded, fraudulent, or contaminated products. Granting the FDA additional regulatory authority over nutritional supplements seems a bit suspicious, especially considering the influence the enormous pharmaceutical industry has wielded over the research, development, and approval process inside the FDA. Let's face it, the FDA has been no friend and often has been positively antagonistic toward the nutritional supplement industry. Therefore one wouldn't set the wolf to guarding the sheep without dire consequences.
In this perverted overly-regulated country, food is now toxic, and drugs and chemicals are safe for ingestion, no matter the harm that results.
This inversion should remind us that those who best have the consumers health and safety interests at heart are the consumers themselves. It is big government that has a proven track record of not protecting the public.
And it is big government that is seeking to take away yet another individual freedom, the right to choose one's own treatment. (Where is the pro-choice crowd on this one; the ones that claim, "my body, my choice?")
Contact your federal legislators and urge them not to cosponsor, support, or vote for such a power-grabbing, bill. Let them know Americans want unrestricted access to nutritional supplements, and the government out of their health choices.
Sen. McCain described his bill as a "no brainer." For constitutionalists it's a "no brainer" that it should be rejected for the dictatorial, power-grabbing, choice-limiting attack on the nutritional marketplace and individual freedoms that it is.
.
Fair and Equal Media Reporting?

How often do you see negative stories concerning nutritional supplements? It seems to be that, from time to time, the media takes a negative view of nutritional supplements, so, let's take a look at some cold hard facts.

According to the most recent information collected by the U.S. National Poison Data System (OMNS, January 19, 2010), there was not one death caused by a dietary supplement in 2008.

The new 174-page annual report of the American Association of Poison Control Centers, published in the journal Clinical Toxicology, shows zero deaths from multiple vitamins; zero deaths from any of the B vitamins; zero deaths from vitamins A, C, D, or E; and zero deaths from any other vitamin. Additionally, there were no deaths whatsoever from any amino acid or herbal product.

This means no deaths at all from black cohosh, echinacea, ginkgo biloba, ginseng, kava kava, St. John's wort, valerian, yohimbe, Asian medicines, ayurvedic medicines, or any other botanical. There were zero deaths from creatine, blue-green algae, glucosamine, chondroitin, melatonin, or any homeopathic remedies.
Furthermore, there were zero deaths in 2008 from any dietary mineral supplement. This means there were no fatalities from calcium, magnesium, chromium, zinc, colloidal silver, selenium, iron, or multi-mineral supplements. Two children died as a result of medical use of the antacid sodium bicarbonate. The other "Electrolyte and Mineral" category death was due to a man accidentally drinking sodium hydroxide, a highly toxic degreaser and drain-opener. No man, woman or child died from nutritional supplements. Period. 61 poison centers provide coast-to-coast data for the U.S. National Poison Data System (NPDS), which is then reviewed by 29 medical and clinical toxicologists. NPDS, the authors write, is "one of the few real-time national surveillance systems in existence, providing a model public health surveillance system for all types of exposures, public health event identification, resilience response and situational awareness tracking."

Over half of the U.S. population takes daily nutritional supplements. If each person took only one tablet a day, that would total 154,000,000 individual doses per day, for a total of over 56 billion doses annually. Since many people take more than just one vitamin or mineral tablet on a daily basis, actual consumption is considerably higher and the safety of nutritional supplements is all that more remarkable. If nutritional supplements are allegedly so "dangerous," as the FDA and news media so often claim, then where are the bodies? Those who wonder if the media are biased against vitamins may consider this: how many television stations, newspapers, magazines, and medical journals have reported that no one dies from nutritional supplements?
.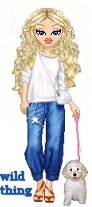 Wild Thing's comment.......
McCain bill threatens access to vitamins and supplements.
Herbal supplements are not classified as drugs but as dietary supplements. The main difference is that they do not have approved therapeutic claims unlike in the case of drugs. Moreover, dietary supplements could either contain vitamins, minerals, herbals, or amino acids, all aimed to add to or supplement the diet of an individual. They are not intended to be taken alone as a substitute to any food or medicine.
Damn you McCain!
This really ticks me off! John McCain in doing this, attempting to do this has now become even more of an enemy then he was before I saw this news.

I have been taking vitamins all, my life and even more as an adult. Adding in supplements and additional vitamins for the years. I get them from three main places and Richard who sent me this article has one of the places I get them from.
I can testify that taking vitamins and supplements DO make a difference, In energy, skin, strength, alertness, memory, and a persons immune system, plus just their general health is improved.
One time a doctor I was going to when I lived in Malibu, Calif. joked that he did not take vitamins and got a kick out of how I believe in vitamins and supplements. LOL I just smiled and said no problem you don't have to , but for myself I will always take them. One year later on my next physical when he was done, he said to come in his office and have a seat. I did and the first thing he did was he reached across his desk and put a package of daily vitamins in front of me. hahaha I asked him what was this? He said, " they are mine and as you know I had a heart attack and now I take vitamins every day. " I again smiled and said I am sorry you had a heart attack, but I am very glad to see you taking vitamins. They won't be 100 % why a person does not have a heart attack but they sure can help keep you healthier so that maybe you will have a chance and your heart will be healthier too.
McCain should know better then to do this idiotic BILL of his. He is not a well man and needs all the help he can get. To do this would make it very costly for people to buy necessary vitamins and supplements to keep healthy and stay fit and well. People that have surgery are often told to take certain vitamins to aid in healing and fight off side effects. I could go on for hours about how good they are but I won't. haha It is up to the individual imo and McCain the POS wants to mess with something that messes with anyone wanting to be as healthy as possible.

.

....Thank you Richard for sending this to me.

If anyone would like to contact Richard about his vitamins and supplements his email is.
Posted by Wild Thing at 02:48 AM | Comments (6)
January 29, 2010
Middle School Investigates Flu Shot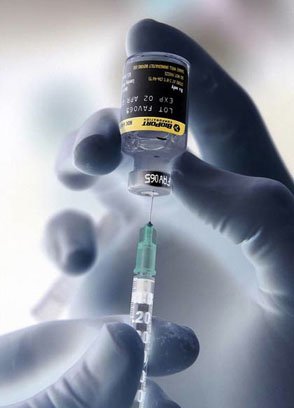 SAN YSIDRO
The San Ysidro School District is investigating how a 13-year-old middle school student received the H1N1 flu vaccination last week over her objections and against the will of her parents.
Jose Gomez, 39, said he signed a form last November stating his daughter, a student at San Ysidro Middle School, was not to get a shot and reaffirmed that position to two people last week. The school provided vaccinations on Thursday.
District Nurse Anita Gillchrest said she investigated the incident and has forwarded a report to Superintendent Manuel Paul, but she said she could not reveal the details.
Gomez said San Ysidro Middle School officials insisted he sign a consent form even though he did not want his daughter to receive the vaccination. He said he was instructed to write "refuse" on the form and turn it in, which he did.
Nonetheless, his daughter was pulled from class to get the vaccination. She advised the security guard who escorted her to the vaccination area that she was not supposed to get the shot and was told that maybe "her mom changed her mind," Gomez said.
The girl also told the woman providing the vaccines from the county health department that she was not supposed to receive the shot, Gomez said.
"According to their safety guidelines, if any child said 'No,' they were supposed to contact the parent," Gomez said. "My daughter said no and they didn't bother to contact me or my wife."
Gomez said he did not want his daughter to receive the vaccination because he did not know what the solution contained and because his youngest daughter has allergic reactions to vaccinations.
"I didn't want to risk it," Gomez said. "Everyone gives you a different story about this vaccine and it's scary."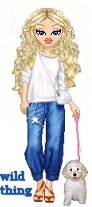 Wild Thing's comment........
I am glad they are investigating this. This cannot be allowed to happen and if they let it slide it will happen again.

....Thank you Mark for sending this to me.


Mark
3rd Mar.Div. 1st Battalion 9th Marine Regiment
1/9 Marines aka The Walking Dead
VN 66-67


Posted by Wild Thing at 04:40 AM | Comments (4)
October 25, 2009
Obama Declares Swine Flu a National Emergency
Obama declares swine flu a national emergency
Barack Obama declared the swine flu outbreak a national emergency, giving his health chief the power to let hospitals move emergency rooms offsite to speed treatment and protect noninfected patients.
The declaration, signed Friday night and announced Saturday, comes with the disease more prevalent than ever in the country and production delays undercutting the government's initial, optimistic estimates that as many as 120 million doses of the vaccine could be available by mid-October.
Health authorities say more than 1,000 people in the United States, including almost 100 children, have died from the strain of flu known as H1N1, and 46 states have widespread flu activity. So far only 11 million doses have gone out to health departments, doctor's offices and other providers, according to the Centers for Disease Control and Prevention officials.
Administration officials said the declaration was a pre-emptive move designed to make decisions easier when they need to be made. Officials said the move was not in response to any single development
Some hospitals have opened drive-thrus and drive-up tent clinics to screen and treat swine flu patients. The idea is to keep infectious people out of regular emergency rooms and away from other sick patients.
Hospitals could modify patient rules — for example, requiring them to give less information during a hectic time — to quicken access to treatment, with government approval, under the declaration.
It also addresses a financial question for hospitals — reimbursement for treating people at sites not typically approved. For instance, federal rules do not allow hospitals to put up treatment tents more than 250 yards away from the doors; if the tents are 300 yards or more away, typically federal dollars won't go to pay for treatment.
Administration officials said those rules might not make sense while fighting the swine flu, especially if the best piece of pavement is in the middle of a parking lot and some medical centers already are putting in place parts of their emergency plans.
The national emergency declaration was the second of two steps needed to give Sebelius extraordinary powers during a crisis.
"As a nation, we have prepared at all levels of government, and as individuals and communities, taking unprecedented steps to counter the emerging pandemic," Obama wrote in Saturday's declaration.
He said the pandemic keeps evolving, the rates of illness are rising rapidly in many areas and there's a potential "to overburden health care resources."
The government now hopes to have about 50 million doses of swine flu vaccine out by mid-November and 150 million in December. The flu virus has to be grown in chicken eggs, and the yield hasn't been as high as was initially hoped, officials have said.
"Many millions" of Americans have had swine flu so far, according to an estimate that CDC Director Dr. Thomas Frieden gave Friday. The government doesn't test everyone to confirm swine flu so it doesn't have an exact count. He also said there have been more than 20,000 hospitalizations.


SWINE FLU PDF file....know othe facts before getting your shot.

CBS Reveals that Swine Flu Cases Seriously Overestimated ......CLICK on LINK to see videos and article.


First Daughters Not Vaccinated Against H1N1
October 8, 2009
President Obama's school age daughters have not been vaccinated against the H1N1 flu virus.

White House Press Secretary Robert Gibbs says the vaccine is not available to them based on their risk.
The Centers for Disease Control recommend that children ages 6 months through 18 years of age receive a vaccination against the H1N1 flu virus. At this time only children with chronic medical conditions are receiving the vaccination because their immune system is not strong enough to fight off the strain. The CDC also says a regular seasonal flu shot does not protect against the virus.
.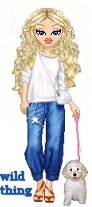 Wild Thing's comment.........
His excuse for even more power grabbing. Obama sickens me right down to my soul.
Doctors here in Sarasota, Florida, are being instructed to report all flu cases as H1N1 cases. There has to be some flim-flammery going on with that
1. The swine flu swab test is considered less than 50% accurate (mostly false negatives);
2. CDC via local health departments ordered a halt to routine testing for swine flu due to #1;
3. CDC via local health departments ordered that all suspected flu be considered swine flu;
4. The CDC developed a new diagnosis code for this swine flu.
In summary, all presumed flu is currently categorized as swine flu in spite of no laboratory confirmation. Viola!"

....Thank you Mark for sending this to me.


Mark
3rd Mar.Div. 1st Battalion 9th Marine Regiment
1/9 Marines aka The Walking Dead
VN 66-67


Posted by Wild Thing at 06:48 AM | Comments (9)
October 22, 2009
Special Swine Flu Update
Interview with Barb Loe Fisher, Founder of the National Vaccine Information Center
Please go HERE to read more and about an interview from 1977 on "60 Minutes"
Sebelius: Americans must get swine flu vaccination
WASHINGTON

Health and Human Services Secretary Kathleen Sebelius appealed anew Wednesday for widespread inoculation against a surging swine flu threat, calling the vaccine "safe and secure."
Sebelius unconditionally vouched for the safety of the vaccine, saying it "has been made exactly the same way seasonal vaccine has been made, year in and year out."
Appearing on morning news shows to step up the Obama administration's campaign for vaccinations, Sebelius said that "the adverse effects are minimal. ... We know it's safe and secure. ... This is definitely is a safe vaccine for people to get."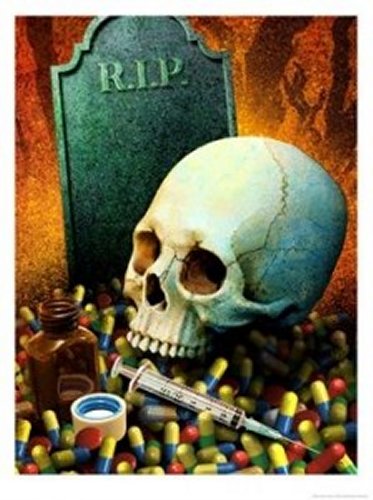 The following article by Edda West was published in 2005. Given the horrific threat of squalene laced vaccines for a mythical danger concocted in a lab, it is all the more relevant now. Please take time to read and share this post and the one that follows it.
This outstanding article details the mechanism of action, and the enormous dangers, of vaccines which contain squalene in any of its forms. But bare in mind as you read this clear, and enormously important article below, that the adjuvanted vaccine approved by the US Government on September 15, 2009, in the total absence of even a shred of safety testing, will contain 1 million times more squalene than even the deadly Vaccine A.
You may have encountered the squalene story before: how injected squalene, even a few molecules of injected squalene, causes the body to attack itself on a rampage of auto immune destruction like an army gone mad and turned on its country. And that is, in fact, exactly what triggered this onslaught of destruction: the US Department of Defense decided to experiment on its citizens, healthy young men and women who had made the terrible mistake of trusting their country to take care of them while they were willing to give their lives to defend it.
Instead, they were betrayed with unsafe vaccines for (or against, it depends on whom you asked) anthrax. The tragedy was that this was no experimental surprise which was revealed for the first time when the vaccine's terrible consequences showed up over time. No, this adjuvant, or immune response enhancer molecule was known as "Freund's Complete Adjuvant" and was used in animal experimentation to produce cataclysmic and lethal auto immune disorders in animals. 100% of the time when they were injected.
Fast forward to today's news: On September 15, 2009 Health and Human Services Secretary Kathleen Sebelius announced the approval, in the total absence of any safety testing, of 4 new vaccines for the novel A/H1N1 Swine Flu virus which allegedly appeared in Mexico this past April for the very first time in the world's history.
But wait! Patents for this vaccines "against" this very virus were applied for by Medimmune (parent company to Sanofi Aventis), Novartis and Baxter International. Baxter and Novartis applied for patents using squalene-based adjuvants. Baxter and Novartis' adjuvant of choice is called MF59, detailed in the article below as a powerful – and highly toxic – squalene compound. GSK's adjuvant, MLP(AS04) [also identified as AS03 in company statements and, like AS01 and 2, contains MLP, or, in simple terms, squalene] is also a powerful and literally poisonous auto immune stimulant made from squalene.
Baxter knows that, as far as immune enhancement to prevent disease goes, squalene adjuvants do not even work. So we have to wonder if – hard, strong and long, if the introduction of squalene has anything to do, anything at all, with the avowed goal of preventing a pandemic.
Quoting Investigative Report Jane Burgermeister,
"On July 13th, WHO ordered the inclusion of oil-in-water adjuvants in the "swine flu" H1N1 vaccines to be distributed throughout the world this autumn on the recommendation of its vaccine advisory panel, packed with Baxter and pharmaceutical executives, in spite of the fact that clinical studies published by Baxter's own scientific team that patented the H1N1 vaccine demonstrate that such adjuvants are, at best, useless.
'SAGE [WHO's advisory panel on Pandemic Vaccines, on which Baxter and other vaccine manufacturers sit - REL] recommended that promoting production and use of vaccines such as those that are formulated with oil-in-water adjuvants and live attenuated influenza vaccines was important,' says the WHO pandemic briefing note.
http://www.healthfreedomusa.org/?p=3582
In spite of the evidence that adjuvants are at best useless, vaccine companies such as Baxter and Novartis are rolling out vaccines which contain adjuvants like squalene (MF59), a substance added to the anthrax vaccine given to US soldiers, causing tens of thousands of Iraq Desert Storm soldiers to suffer permanent neurological damage.
Also, WHO is reported to have advised the use of "antigen sparing" protocols which means they are calling for the use of not much virus and lots of adjuvant.
The effects of adjuvants are so destructive to the human body that some people say that adjuvants are part of the next generation of biological or pharmacological warfare."
A Glimpse into the Scary World of Vaccine Adjuvants
By Edda West – Published in VRAN Newsletter – Winter 2005
Adjuvants are formulated compounds, which when combined with vaccine antigens intensify the body's immune response. They are used to elicit an early, high and long-lasting immune response. "The chemical nature of adjuvants, their mode of action and their reactions (side effect) are highly variable in terms of how they affect the immune system and how serious their adverse effects are due to the resultant hyperactivation of the immune system. While adjuvants enable the use of less *antigen to achieve the desired immune response and reduce vaccine production costs, with few exceptions, adjuvants are foreign to the body and cause adverse reactions", writes Australian scientist Viera Scheibner Ph.D, (1)
The most common adjuvant for human use is an aluminum salt called alum derived from aluminum hydroxide, or aluminum phosphate. A quick read of the scientific literature reveals that the neurotoxic effects of aluminum were recognized 100 years ago. Aluminum is a neurotoxicant and has been linked to Alzheimer's disease and other neurological disorders. Prior to 1980, kidney patients undergoing long term dialysis treatments often suffered dialysis encephalopathy syndrome, the result of acute intoxication by the use of an aluminum-containing dialysate.
This is now avoided using modern techniques of water purification. In preterm infants, prolonged intravenous feeding with solutions containing aluminum is associated with impaired neurologic development. Scientists speculate that aluminum neurotoxicity may be related to cell damage via free radical production, impairment of glucose metabolism, and effects on nerve signal transduction. (2) Vaccines which contain both aluminum adjuvants and mercury based preservative, greatly magnify the neurotoxic effects. (3)
Macrophagic myofasciitis (MMF) is a muscle disease first identified in 1993, and has been linked to vaccines containing aluminum adjuvants. Muscle pain is the most frequent symptom which can be localized to the limbs or be more diffuse. Other symptoms include joint pain, muscle weakness, fatigue, fever, and muscle tenderness. The disorder is associated with an altered immune system in some, but not all patients. A study published in the journal Brain (2001) revealed that 50 out of 50 patients had received vaccines against hepatitis B virus (86%), hepatitis A virus (19%) or tetanus toxoid (58%), 3-96 months (median 36 months) before biopsy. "We conclude that the MMF lesion is secondary to intramuscular injection of aluminum hydroxide-containing vaccines, shows both long-term persistence of aluminum hydroxide and an ongoing local immune reaction, and is detected in patients with systemic symptoms which appeared subsequently to vaccination", write the authors of the study. (4)
But aluminum's neurotoxicity is of less concern to the vaccine industry than the fact that it elicits a lesser antibody response to the so called purer recombinant or synthetic antigens used in modern day vaccines than in older style live or killed whole organism vaccines. "This has created a major need for improved and more powerful adjuvants for use in these vaccines." (5)
For decades, vaccine developers have been tinkering with various substances to trick the body into heightened immune responses. The most effective adjuvants are formulated with oils but have long been considered too reactive for use in humans. Immunologists have known for decades that a microscopic dose of even a few molecules of adjuvant injected into the body can cause disturbances in the immune system and have known since the1930's that oil based adjuvants are particularly dangerous, which is why their use has been restricted to experiments with animals.
The classic oil based adjuvant called Freund's Complete Adjuvant can cause permanent organ damage and irreversible disease – specifically autoimmune diseases. When scientists want to induce autoimmune disease in a lab animal, they inject it with Freund's Complete Adjuvant, which causes great suffering and is considered by some too inhumane to even inject into animals.
Dr. Jules Freund creator of this oil based adjuvant warned in 1956 that animals injected with his formulation developed terrible, incurable conditions: allergic aspermatogenesis (stoppage of sperm production), experimental allergic encephalomyelitis (the animal version of MS), allergic neuritis (inflammation of the nerves that can lead to paralysis) and other severe autoimmune disorders. (6)
Adjuvants can break "tolerance", meaning they can disable the immune system to the degree that it loses its ability to distinguish what is "self" from what is foreign. Normally, the immune system ignores the constituents of one's own body. Immunologists call this "tolerance". But if something happens to break "tolerance", then the immune system turns relentlessly self-destructive, attacking the body it is supposed to defend. (6)
Scientists theorize that oil based adjuvants have the ability to "hyperactivate" the immune system, and in doing so, create chaos by inducing such an extremely powerful response that the immune system literally goes haywire and starts attacking elements it would normally ignore. (6)
Another theory has to do with "specificity". One of the great distinguishing characteristics of the immune system is something akin to a highly sensitive innate intelligence that has evolved over eons to be able to respond very precisely to what it deems to be a threat to the body. Because the body contains many types of oily molecules and lipids, it may be that when an oil is injected, the immune system responds to it not only specifically, but with heightened intensity because the oil adjuvant resembles so closely the natural oils found in the body. A "cross reaction" then happens, sending the immune system into chaos destroying any oils found anywhere in the body that resemble the adjuvant oil. Demyelinating diseases like multiple sclerosis are an example of this destructive autoimmune process. (6)
To deepen one's understanding of the shadowy world of vaccine development, award winning investigative journalist Gary Matsumoto's new book is a "must read." It documents the secret human medical experimentation conducted on American citizens by doctors and scientists working for the U.S. military. It is a book about "betrayal of the most fundamental rules of medical ethics; and betrayal of the basic duty of military and civilian leaders to protect the people they govern." Vaccine A: The Covert Government Experiment That's Killing our Soldiers and Why GI's are Only the First Victims, is a gripping read into the mad science world of the U.S. military's biowarfare vaccine development program which, since 1987 has injected tens of thousands of U.S. troops with an experimental unlicensed anthrax vaccine containing squalene.
An oil based adjuvant, squalene has been known for decades to cause severe autoimmune diseases in laboratory animals. Writes Matsumoto, "The unethical experiments detailed in this book are ongoing, with little prospect of being self-limiting because they have been shielded from scrutiny and public accountability by national security concerns." Reading this book, one gets a permanent chill in the spine as we glimpse the "writing on the wall" of what is to come. (6,7)
"When UCLA Medical School's Michael Whitehouse and Frances Beck injected squalene combined with other materials into rats and guinea pigs back in the 1970's, few oils were more effective at causing the animal versions of arthritis and multiple sclerosis", writes Matsumoto. In 1999, Dr. Johnny Lorentzen, an immunologist at Sweden's Karolinska Institute proved that on injection, "otherwise benign molecules like squalene can stimulate a self-destructive immune response", even though they occur naturally in the body.
Other research institutes have also shown that the immune system makes antibodies to squalene, but only after it is injected (6) We now know that squalene, added to boost immune response in a formulation known as MF59, is the secret ingredient in certain lots of experimental anthrax vaccine that has caused devastating autoimmune diseases and death in countless Gulf War vets (Canadian, British and Australian troops were also injected with squalene laced vaccine), and continues to be used today.
There is a "close match between the squalene-induced diseases in animals and those observed in humans injected with this oil: rheumatoid arthritis, multiple sclerosis and systemic lupus erythematosus", writes Matsumoto. These three illnesses have been proven to be caused by this oil, but there is an additional long list of autoimmune diseases associated with squalene injection into humans. (6)
"There are now data in more than two dozen peer-reviewed scientific papers, from ten different laboratories in the U.S., Europe, Asia and Australia, documenting that squalene-based adjuvants can induce autoimmune diseases in animals..observed in mice, rats, guinea pigs and rabbits. Sweden's Karolinska Institute has demonstrated that squalene alone can induce the animal version of rheumatoid arthritis. The Polish Academy of Sciences has shown that in animals, squalene alone can produce catastrophic injury to the nervous system and the brain. The University of Florida Medical School has shown that in animals, squalene alone can induce production of antibodies specifically associated with systemic lupus erythematosus", writes Matsumoto. (6)
Long List of Side Effects Referring to squalene in her extensive article on adjuvants, Dr. Scheibner writes, "This adjuvant contributed to the cascade of reactions called "Gulf War syndrome", documented in the soldiers involved in the Gulf War. The symptoms they developed included arthritis, fibromyalgia, lymphadenopathy, rashes, photosensitive rashes, malar rashes, chronic fatigue, chronic headaches, abnormal body hair loss, non-healing skin lesions, aphthous ulcers, dizziness, weakness, memory loss, seizures, mood changes, neuropsychiatric problems, anti-thyroid effects, anemia, elevated ESR (erythrocyte sedimentation rate), systemic lupus erythematosus, multiple sclerosis, ALS (amyotrophic lateral sclerosis) also known as Lou Gehrig's disease, Raynaud's phenomenon, Sjorgren's syndrome, chronic diarrhea, night sweats and low-grade fevers. (1)
Matsumoto punctuates his book with poignant interviews of military personnel who suffered many of these extreme and devastating syndromes, all of whom tested positive for anti-squalene antibodies which has become THE definitive marker for people who have been injected with this adjuvant and who have gone on to develop catastrophic diseases.
Immunologist, Dr. Pamela Asa was the first person to recognize that the autoimmune diseases she was seeing in military personnel mirrored those in experimental animals injected with oil formulated adjuvants. When she met a patient with similar autoimmune symptoms who had participated in an experimental herpes vaccine trial, who also knew he had been injected with MF59, a squalene adjuvant being used as a 'placebo' in that study, everything began to fall into place.
Pam Asa contacted Dr. Robert Garry, a leading virologist at Tulane University Medical School, whose specialty is developing antibody tests and asked him to develop a test for the detection of anti-squalene antibodies – a test that ultimately became the most important forensic and diagnostic tool identifying patients whose autoimmune diseases followed injection with squalene laced anthrax vaccine. (6)
Juxtaposed to heart wrenching testimonies of shattered health and ruined lives is the military's defiant stonewall and denial that a squalene laced anthrax vaccine was injected into thousands of its people without their informed consent – this despite the fact that the FDA and independent researchers have tested and identified varying amounts of squalene in specific lots of the vaccine.
Even more stunning is the fact that by 1997, hundreds of millions of dollars had already been spent testing vaccines formulated with squalene adjuvants by leading research institutes like NIH (National Institutes of Health) who tested its efficacy in HIV vaccines, the National Cancer Institute who for nearly two decades conducted research with squalene-boosted vaccines, and the National Institutes of Allergy and Infectious Diseases (NIAID) had been testing it in animals since 1988 and began human clinical trials in1991. Nineteen of NIAID's 23 trials were for prototype HIV vaccines. Writes Matsumoto, " Squalene adjuvants are a key ingredient in a whole new generation of vaccines intended for mass immunization around the globe." (6)
Immune System Sees Squalene as an Enemy to Attack Researchers at Tulane Medical School and the Walter Reed Army Institute of Research "have both proven that the immune system responds specifically to the squalene molecule. Squalene's pathway through the body has been tracked with a radioactive tracer in animals by none other than Chiron, (well known flu vaccine manufacturer) and maker of MF59, the squalene-based adjuvant, now also a component of FLUAD, an Italian influenza vaccine. (6)
The immune system does in fact "see" squalene and recognizes it as an oil molecule native to the body. The key is "route of administration". As Gary Matsumoto says, "Squalene is not just a molecule found in a knee or elbow – it is found throughout the nervous system and the brain." When it is injected into the body, the immune system sees it as an enemy to be attacked and eliminated.(6)
As any immunologist will tell you, the way an antigen encounters the immune system makes all the difference. You can eat squalene – no problem as it is an oil the body can easily digest. But studies in animals and humans show that injecting squalene will "galvanize the immune system into attacking it, which can produce a self-destructive cross reaction against the same molecule in the places where it occurs naturally in the body – and where it is critical to the health of the nervous system." (6)
This phenomenon is also known as 'molecular mimicry', where the immune system forms antibodies against one of its own structures and will continue to attack the 'self' molecule in the body that resembles the one in the germ, or as is the case with squalene, an identical substance that is naturally present in the body. Once this self-destructive process begins, it never stops as the body continues to make the molecule the immune system is now trained to attack.
Another example involving autoimmune 'molecular mimicry' is when the immune system has been sensitized to attack myelin, the insulating fatty coating around nerve fibers which insures the smooth relay of nerve signals. The body would continue to make myelin in order to replenish and repair the protective sheath around its nerve endings. But says Matsumoto, "In the act of doing so, the body immunizes itself against itself, administering over and over again what amounts to a booster dose of something that the immune system now wants to get rid of. This vital constituent (myelin) is now the enemy, and the immune system is now programmed to obliterate it in an endless loop of self-destruction" – the process involved in MS (multiple sclerosis), and ALS (Lou Gehrig's disease).(6)
Immunologist Dr. Bonnie Dunbar has also done extensive research on the mechanisms of injury inflicted by hepatitis B vaccine and has observed similar autoimmune processes involving molecular mimicry in people who developed devastating neuroimmune syndromes after injection with this vaccine. (11)

Molecular Mimicry as a Bio-Weapon Matsumoto reports that Soviet bioweaponeers used the principal of molecular mimicry in the 1980's to engineer a 'designer disease' that would attack myelin. By splicing a fragment of myelin basic protein into legionella bacterium, they created what amounted to a living "nano-bomb", which they injected into guinea pigs. What they found was that the immune system quickly cleared the legionella bacterium, but the myelin molecule, smuggled in by this microbial "Trojan horse" initiated a second wave of disease which caused experimental allergic encephalomyelitis, the animal version of MS. The Soviets recognized this creation for what it was – a biological time bomb!!

"Squalene is a kind of trigger for the real biological weapon: the immune system. When the immune system's full repertoire of cells and antibodies start attacking the tissues they are supposed to protect, the results can be catastrophic," writes Matsumoto. His assessment is seconded by Dr. Pam Asa – "Oil adjuvants are the most insidious chemical weapon ever devised." (6)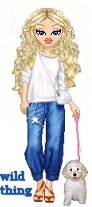 Wild Thing's comment..........
Sebelius can go to hell.
This is completely illegal. The government cannot force you take their drugs.
Well everyone, we have the government that our Founding Fathers warned us about.

....Thank you Mark for sending this to me.


Mark
3rd Mar.Div. 1st Battalion 9th Marine Regiment
1/9 Marines aka The Walking Dead
VN 66-67


Posted by Wild Thing at 05:47 AM | Comments (6)
September 30, 2009
New York H1N1 Swine Flu Protest (Medical Staff Refuse To Take The Shot )
New York H1N1 Swine Flu Protest (Medical Staff Refuse To Take The Shot & Shep does NOT get it!


Health workers being forced to take flu shots this year
Washington Times....article is 3 pages in length so please click on the link for the entire article.

Health care institutions, concerned that less than half their workers got flu shots in previous years, are moving for the first time to make the shots mandatory in the face of an expected swine flu pandemic.
Centers for Disease Control and Prevention figures for the 2007-08 flu season, the most recent available, show that just 45.4 percent of U.S. health care workers ages 19 to 64 were immunized against seasonal flu that year. Three British surveys released in recent weeks suggest the same pattern with the novel H1N1 virus, commonly known as the "swine flu" virus.
But Dr. Tom Talbot, a professor at Vanderbilt University School of Medicine, said "there has been a big wave this year" of mandatory vaccination rules, ranging from small doctors' offices to large medical care and hospital systems.
"A lot of people are leaning [toward mandatory vaccinations], pointing to it as a safety issue, akin to a surgeon refusing to do a scrub before surgery," he said.
"I think H1N1 has prompted it," he said, adding that rules for seasonal flu are in place and likely will be for H1N1 when the vaccine becomes available. He said that voluntary systems need resources to exhort workers into complying, making a mandatory policy cheaper and quicker.
The New York State Health Department, in what is thought to be the first statewide ruling of its kind, now requires all hospital, hospice and home health care workers to get both a seasonal and H1N1 flu shot. Those who defy the requirement without a religious or medical reason put their jobs at risk.
Policies for H1N1 are generally still being formulated, spokesmen at several hospitals, health care systems and professional groups nationwide told The Washington Times.
"Our policy is to strongly urge all [registered nurses] directly involved in patient care to get seasonal protection annually. We are taking a look at the situation regarding novel H1N1," said Mary McNamara of the American Nurses Association.
But with seasonal flu, policies are already in full force. As of Aug. 27, the 26,000 personnel in the Washington-Baltimore region MedStar Health system must get seasonal flu shots. For the first time, failure to comply without a documented reason is grounds for dismissal.
~snipte~
"A handful" of people who chose not to get a shot in the first season were dismissed, she said.
"You can get a religious or medical accommodation, say if you have a proven allergy [to eggs, the basis of the vaccine], but you still have to abide by our infection control policy," she said, meaning that such a worker would "have to wear a mask during all of flu season everywhere in the medical center except in the cafeteria while you are eating. It's really important for patient safety."


Check this out:
CBS 60 Min - 1976 Swine Flu Vaccination Fraud- Aired Nov 1979

PART TWO
.


There is also this article at NewsDay
Mandatory flu vaccination splits workers
Despite a planned rally in Albany Tuesday to protest a state regulation requiring health care workers be vaccinated against influenza — both seasonal and swine flu — New York's top public health official predicts dissenters will ultimately extinguish their anger and roll up their sleeves.
The regulation, which was approved in August, comes with a stinging addendum: Get vaccinated or get fired.
But some nurses and many other health care providers say the regulation violates their personal freedom and leaves them vulnerable to vaccine injury. And they cite deaths associated with the last federal government swine-flu vaccination program in 1976.
Refusing to be immunized against H1N1 because of the vaccine debacle in 1976 "is like saying a plane crashed 33 years ago so I'll never fly again," said Dr. Richard Daines, New York State health commissioner.
New York is the only state in the nation to require that health care workers be vaccinated, though other states are considering such measures. Health workers, including doctors, must be immunized by Nov. 30. Opponents say it's simply unnecessary.
Several registered nurses said they will neither contract nor transmit the flu because they're constantly washing their hands.
While dozens of demonstrators are expected at the rally from throughout the state, many are from Stony Brook University Medical Center. A meeting was held last week for hospital staff on the importance of vaccination for health care workers; a special session was held for employees in the Neonatal Intensive Care Unit, because many nurses there had expressed concern about the vaccination plan.
.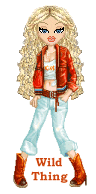 strong>Wild Thing's comment.......
Shep Smith is such a jerk. wow
The health care workers were protesting this in Albany yesterday. There was talk that if they refuse the shot they will lose their job.
Posted by Wild Thing at 05:49 AM | Comments (8)
September 21, 2009
HR-2749 The Food and Safety Enhancement Act ~ Senate Votes Next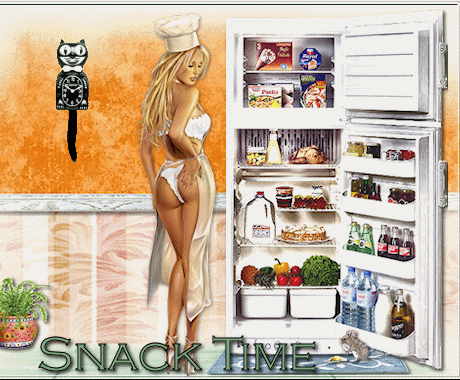 H.R. 2749: Food Safety Enhancement Act of 2009
111th CongressThis is a bill in the U.S. Congress originating in the House of Representatives

To amend the Federal Food, Drug, and Cosmetic Act to improve the safety of food in the global market, and for other purposes.
Sponsor: Rep. John Dingell ([D-MI)
Jul 30, 2009: This bill passed in the House of Representatives by roll call vote. The totals were 283 Ayes, 142 Nays, 8 Present

It comes as no surprise that efforts are underway by the federal government to curtail our access to food. It's not the first time those in power have used regulatory powers to limit rights to this basic necessity. The devastating effects of government control over food can be seen in Zimbabwe and all over Africa, in Southeast Asia and in Russia.
It should also come as no surprise that the Food and Drug Administration (FDA) would be the vehicle by which our food is limited.
If you're impressed with the FDA's track record on drug safety you'll love how it all pans out when they're in control of our food supply. Control is the operative word here because efforts underway in Washington will give the Food and Drug Administration unprecedented authority to determine what we eat, where we get our food and even whether we can access the bounty of our neighbors' vegetable stand.
Even BusinessWeek addressed the increased powers proposed for the FDA noting: "the FDA will have authority under the legislation to inspect the business records of food producers at any time, free of the current limitation that requires a reasonable belief that adulterated food is being sold." According to the Farm-to-Consumer Legal Defense Fund, "FDA would now be empowered to go on a 'fishing expedition' and search records without any evidence whatsoever that there has been a violation." For all those who believe government is always looking out for our best interests, remember that our Founders established the 4th Amendment for just such "fishing expeditions" by nosy government agents.
The Food Safety Enhancement Act of 2009 purports to "improve the safety of food in the global market, and for other purposes." It's the "other purposes" that are cause for concern. The bill which has passed the House and now awaits Senate approval is a frightening testament to what happens when people don't pay attention to what's happening in D.C... Using recent food recalls of peanuts, spinach and beef as evidence of the need for more stringent controls over the food supply, the legislation would require that food producers, including the local farmer who grows pumpkins once a year just for grins, would have to comply with a time consuming record keeping scheme, and adds a new tax to all "facilities" which produce food, (which could be anyplace where food is grown or prepared). In addition, food in "holding facilities" would be under the control of the FDA .
Such broad categorizations could mean anyplace, including a basement, storage shed or pantry. That could lay the groundwork for some chilling scenarios. Could we see in this country what happened when Stalin's regime in the Ukraine starved between 7 and 11 million people? That little acknowledged atrocity was a deliberately engineered program of genocide against the country peasants. Stalin's men stormed onto farms, rounded up the families, dug up basements and tore down barns looking for kernels of grain the starving peasants might have set aside for their families while being forced to turn over all their crops. The number of deaths from this 1933 famine was, by many accounts equal to or greater than the number killed in Hitler's Holocaust, but was covered up even by Americans like New York Times reporter Walter Duranty who won a Pulitzer Prize for his writings denying Stalin's deadly campaign.
Not unlike a tyrannical regime, Big Brother wants to keep tabs on all things edible. In this case, it's being done under the guise of keeping our food supply safe. It's always about our safety, after all. A provision in HR 2749 would "establish and maintain a system for tracing the food that is interoperable with the systems established and maintained by other such persons; and use a unique identifier for each facility owned or operated by such person for such purpose." This dovetails nicely with the National Animal Identification System (NAIS) proposed several years ago which would require an expensive tagging of every pig, cow, horse or goat Americans owned.
HR 2749 would drive small, independent farmers out of business and hand Big Agribusiness Carte Blanche to push on us whatever Genetically Modified Frankenfoods they choose. HR 2749 would function as the backdoor assault on small, organic, family farming which will sound the death knell for our most basic freedom- the freedom to grow, sell and eat what we choose.
Let's take a look at Obama's Food Safety CZAR....Michael Taylor
* While Taylor was at the FDA in the early 90's, he also oversaw the policy regarding Monsanto's genetically engineered bovine growth hormone (rbGH/rbST) -- injected into cows to increase milk supply.
The milk from injected cows has more pus, more antibiotics, more bovine growth hormone, and most importantly, more insulin-like growth factor 1 (IGF-1). IGF-1 is a huge risk factor for common cancers and its high levels in this drugged milk is why so many medical organizations and hospitals have taken stands against rbGH.
The drug was banned in Canada, as well as Europe, Japan, Australia and New Zealand. But it was approved in the US while Michael Taylor was in charge. His drugged milk might have caused a significant rise in US cancer rates. Additional published evidence also implicates rbGH in the high rate of fraternal twins in the US.
This link below This site, Food Freedom, provides somewhat of an overview of the objections to 2749.
HR 2749: Totalitarian Control of the Food Supply

There is also this article at Farm Wars
The Jackasses did it……HR 2749 the Seizure of the US food supply and production passed the House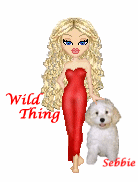 Wild Thing's comment......
The so called Food Safety Bill hands carte blanch enforcement to the whims of Obama's Food Czar.
Interesdting this about this Bill there is also outrage from the left on this. This will put a bunch of hippy organic micro farms out of business.
The cost of our food will skyrocket, and only the gov't chosen corporations will be able to grow our food....based on BS in this bill, and Codex Ameriterius which is global food control among other things.
This bill is anti-rural in general, and cuts our self-reliance in favor of relying on big agribiz and foreign imported foods.
When you click the link above and see who voted for it, I honestly think the ones that are Conservatives that voted for this thing had NO clue what it is about. There is no way they could have and done such a thing or what they hell were they thinking.
Like Michele Bachmann voted for it but honestly I really think she may not have made connection, as many are wanting to protect our food supply from e coli problems we had last year....and then there was the peanut butter salmanella. It's their way of using a crisis again to push a left agenda.
This bill is insane. It hands our food production over completely to giant international corporations.
We are in a war without guns against America. How long that will last I have no idea, but this kind of thing happening with Czar's and Bill like this one and the socialized medicine and Cap and Trade coming up......one has to
wonder how much American citizens will be able to withstand with so many things against our country and we the people.
And most people are not aware of Codex Alimentarius and some other things planned. They used it in Germany in WW11. Our right to eat healthy food and use supplements of our choice is rapidly vanishing, but every effort has been made to keep you in the dark about the coming nutricide.

.

.... Thank you Jim for sending this to me.


Posted by Wild Thing at 07:47 AM | Comments (4)
September 18, 2009
Swine Flu Shot Linked to Killer Nerve Disease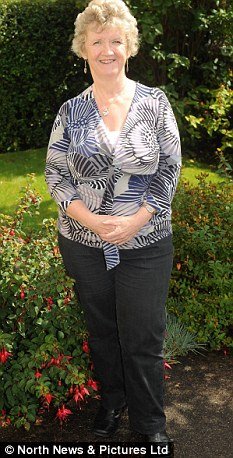 Hilary Wilkinson spent three months in hospital after she was diagnosed with Guillain-Barre Syndrome
When Hilary Wilkinson woke up with muscle weakness in her left arm and difficulty breathing, doctors initially put it down to a stroke.
Warning: Swine Flu Shot Linked to Killer Nerve Disease
by: Dr. Mercola
September 01 2009

A warning that the swine flu vaccine has been linked to a deadly nerve disease has been sent by the UK Government to senior neurologists in a confidential letter.
The letter from the Health Protection Agency, the official body that oversees public health, was leaked to The Daily Mail, leading to demands to know why the information has not been given to the public before the vaccination of millions of people, including children, begins.
It tells the neurologists that they must be alert for an increase in a brain disorder called Guillain-Barre Syndrome (GBS), which could be triggered by the vaccine. GBS attacks the lining of the nerves, causing paralysis and inability to breathe, and can be fatal.
The letter refers to the use of a similar swine flu vaccine in the United States in 1976 when:
* More people died from the vaccination than from swine flu
* The vaccine may have increased the risk of contracting GBS by eight times
* The vaccine was withdrawn after just ten weeks when the link with GBS became clear
* The U.S. Government was forced to pay out millions of dollars to those affected
Concerns have already been raised that the new vaccine has not been sufficiently tested and that the effects, especially on children, are unknown.

Dr. Mercola's Comments:

As mentioned in this article, the 1976 swine flu vaccine campaign caused more harm than good, and there are indications that the current campaign may end up being a devastating repeat or worse.
At that time, one person died from the actual swine flu, while 25 people died from adverse reactions to the vaccine, and several hundred people developed crippling Guillain-Barré Syndrome.
According to The Daily Mail, the British Health Protection Agency sent letters to 600 neurologists on July 29th, warning them to be on the lookout for cases of Guillain- Barré Syndrome once the swine flu vaccine campaign begins.
Why the warning was not sent out to general practitioners, who will be administering the shot, seems an odd choice if public safety is indeed the main concern.
This confidential correspondence between the British public health agency and neurologists in the U.K. is the first clue that all is probably not well with this fast-tracked pandemic vaccine.
Are You Willing to Let Them Experiment on Your Child?
According to a recent report from CNN, the U.S. is set to receive as many as 600 million doses of swine flu vaccine, enough for 300 million Americans.
Based on the recommendations from the World Health Organization's (WHO) advisory group on immunization matters, the top priority groups that stand to receive the vaccine first include:
* Pregnant women
* Children over the age of 6 months with chronic health conditions
* Adults with chronic health conditions such as chronic respiratory disease, asthma, or obesity
* Health care workers
However, pregnant women, children, and those whose immune systems are already compromised are also at even greater risk to suffer severe side effects from the vaccine, as the adjuvants in the vaccine are designed to reduce your immune function.
Barbara Loe Fisher of the National Vaccine Information Center (NVIC) recently warned about the campaign underway to turn schools into virtual vaccination clinics. In many U.S. states, school has already started, so the decision of whether or not to vaccinate your child may become an issue you'll have to deal with in the coming weeks.
Swine Flu Drug of Choice Causes Side Effects in Half of All Children
In the U.K. the hysteria over swine flu led to flu drugs being offered online, without a doctor's prescription. This is incomprehensible, considering their risk. Just a couple of weeks ago I reported on brand new study findings that the swine flu drug of choice, Tamiflu, caused one or more side effects in OVER HALF of all children who received it!
Side effects included:
* Nausea – 29 percent
* Stomach pain or cramps – 20 percent
* Neuropsychiatric side effects including inability to think clearly, nightmares, and "strange behavior" – nearly 20 percent
* Sleep problems – 12 percent
The British Medical Association's lead expert on swine flu went on the record stating that Tamiflu is now being overused.
Keep in mind that, although the swine flu has spread across the world it appears to have decreased in severity. The vast majority of cases are very mild, requiring only a few days in bed.
In fact, the regular seasonal flu is still far worse, and more deadly, than the swine flu.
How Vaccines Can Cause so Much Harm
The intended effect of a vaccination is to help you build immunity to a potentially harmful organism. However, your body's immune system is already designed to do this in response to organisms that invade your body naturally.
Most disease-causing organisms enter your body through the mucous membranes of your nose, mouth, pulmonary system or your digestive tract. These mucous membranes have their own immune system, called the IgA immune system, which fights off invading organisms at the point of entry, reducing or even eliminating the need for activation of your body's immune system.
A vaccination, however, delivers either live or attenuated (dead) viruses directly into your tissues and blood stream through injection, completely bypassing your body's first line of defense. And when combined with an immune adjuvant, your body's immune system kicks into high gear in response to the vaccination. If your immune system is too weak to deal with the assault, severe side effects can occur.
Injecting organisms into your body to provoke immunity is contrary to nature, and vaccination carries enormous potential to do serious damage to your health.
To emphasize this point further, when ingested, the vaccine adjuvant squalene is actually recognized by your immune system as an oil molecule native to your body. It has antioxidant properties and is found throughout your nervous system and brain.
The difference between "good" and "bad" squalene is the route by which it enters your body. Injection is an abnormal route of entry which incites your immune system to attack all the squalene in your body, not just the vaccine adjuvant.
As a result, your immune system will attempt to destroy the molecule wherever it finds it, including in places where it occurs naturally, and where it is vital to the health of your nervous system.
For more information about squalene, and the hazards it poses when included in flu shots, please review my recent special report on the topic, if you have not already done so.
In the Meantime Consider Vitamin D as it Prevents Seasonal Flu
Just last week I reported on Canada's decision to investigate the role of vitamin D in protection against the swine flu. This is great, but there are already overwhelming evidence showing that your vitamin D levels play a significant role in your likelihood of getting the flu.
Vitamin D has been a hot research topic these past few years, and has been shown to have remarkable impact on nearly every single disease studied.
Taking care of your health to reduce or eliminate your risk of contracting the flu is always going to be your safest bet. In addition to optimizing your vitamin D levels, this past article details my other recommendations for avoiding the flu naturally, and I strongly urge you to start incorporating these changes into your life today.
.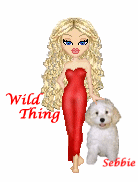 Wild Thing's comment.......

I sure hope they don't force us to take this swine flu shot. I can't see how they can unless there are thousands of deaths or something.

....Thank you Mark for sending this to me.

Mark
3rd Mar.Div. 1st Battalion 9th Marine Regiment
1/9 Marines aka The Walking Dead
VN 66-67


Posted by Wild Thing at 05:44 AM | Comments (4)
September 07, 2009
Swine Flu: Path to Martial Law? ( Obama's dream of control)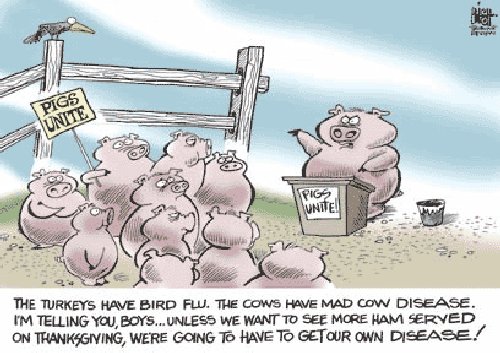 Swine Flu: Path to Martial Law?
Could a form of martial law be imminent? Obama appears ready to cross the Rubicon, and all he needs is a killer virus.

Let's connect some dots.
Remember President Obama's Executive Order basing 80,000 active troops at home for the first time in the history of the peacetime military establishment to "help with civil unrest and crowd control or to deal with potentially horrific scenarios such as massive poisoning and chaos in response to a chemical, biological, radiological, nuclear or high-yield explosive, or CBRNE, attack…."

Now connect that information to the recent announcement that the military has established regional deployment locations all across the United States to "assist civilian authorities in the event of a significant outbreak of the H1N1 virus this fall, according to Defense Department officials."

Civil unrest and crowd control? Significant outbreak of the H1N1 virus this fall? What do they know that we don't?

Swine flu has been made into a crisis in the minds of the public, even though swine flu, or H1N1, is the most non-lethal "killer" virus ever uncovered. As a cataclysmic event demanding military assistance, it ranks near zero. It is doubtful whether swine flu could even be classified as an "epidemic," much less a "pandemic."

Regular influenza, the common flu, kills 36,000 people every year. The 1918 flu pandemic killed an estimated 50-100 million people worldwide over a period of two years, approximately one-third the population of Europe at that time. Global swine flu deaths topped just 1,000 this year.

But President Obama is predicting death tolls of 90,000 and possible infection of up to half the US population.

While every life matters, in statistical terms swine flu is a comparatively minor problem, which makes the hype by those in government and the military all the more suspicious.
The National Guard is even practicing mock takeovers of public schools in the event of an "H1N1 riot," a description that elicits mixed responses. What kind of riot could arise out of a flu that has only killed 1,000 worldwide? Washington certainly seems to be looking for some rationale for enhanced domestic military involvement, whether credible or not.
Martial law has essentially been on the table since President Obama took office, thanks to the Bush Administration's dramatic revisions of the Posse Comitatus Act —which limited deployment of the US military at home—in the wake of Hurricane Katrina. With impeccable timing, Secretary of Defense Robert Gates has gone before Congress asking for the unprecedented authority to base 400,000 soldiers in communities all across the United States.

A recent US Army War College Report even outlined the conditions under which martial law could be introduced, listing:
…unforeseen economic collapse, loss of functioning political and legal order, purposeful domestic resistance or insurgency, pervasive public health emergencies, and catastrophic natural and human disasters are all paths to disruptive domestic shock.
The CDC is finalizing quarantine regulations formulated during the Bush years that provide for quarantining "a large group of persons" suspected of having swine flu or other illnesses listed in an executive order. This means that President Obama can quarantine anyone as long as they have an illness he determines to be dangerous. These new regulations even permit "provisional" quarantine of persons not actually carrying any virus. In one section, the regulations empower the president to quarantine anyone that does not agree to be vaccinated, an ominous condition since recent investigations have revealed that swine flu vaccines can cause serious medical complications.
Thousands of doctors have voiced strong opposition to the proposed swine flu vaccine, due to its association with neurological disorders. No matter, a bill before the Massachusetts State Senate would permit authorities to enter homes and detain without warrant citizens who do not agree to be forcibly vaccinated. Iowa just released a new Orwellian quarantine policy directive that states in the event of a swine flu outbreak, "your home and other less restrictive alternatives are not acceptable." These moves appear to be the result of federal incentives advancing mandatory vaccination.
The Army hasn't missed a step, putting out ads for "Internment/Resettlement Specialists." And, though most of the wild claims about "FEMA camps" have been appropriately and properly discredited, the fact remains that the Homeland Security Department has signed a $385 million contract with Halliburton subsidiary KBR Construction to build such facilities on an "as-needed" basis.

If you're not already feeling nervous, revisit President Obama's spine-chilling campaign pledge:
We cannot continue to rely on our military in order to achieve the national security objectives we've set. We've got to have a civilian national security force that's just as powerful, just as strong, just as well-funded.
With the Serve America Act, this alarming proposition has become reality. The broad authority given to this force is staggering. Section 1505 gives the newly created National Civilian Community Corps the power to address national "needs" related to "natural and other disasters," "infrastructure improvement," "environmental stewardship and conservation," "energy conservation," and "urban and rural development." The legislation reiterates that the corps will "combine the best practices of civilian service with the best aspects of military service."
Nowhere have these two spheres ever been combined that tyranny has not resulted.
If these recent events were mere coincidence, Americans could peacefully go about their business. But Obama is no ordinary President. This is the man who began his political career in the home of terrorists Bill Ayers and Bernadine Dohrn, former members of the notorious Weather Underground that plotted the deaths of 25 million Americans in "re-education camps."
Even so, it sounds crazy, doesn't it? Mass internment and quarantine of Americans? Martial law used illegally to quell opposition to government policies? After all, this is America, not some banana republic.
But this is not the America of even 10 years ago. This is President Obama's brave new America. Differences of opinion are criminalized, violating freedom of conscience in the deepest sense. Freedom of the press is assaulted with newspaper "bailouts" and diversity requirements imposed on local radio stations. Children face the possibility of weeklong, year-round education, effectively circumventing parents and making children wards of the state. Czars govern in the place of elected officials. Key private sector companies are now under the direct control of the President.

The President has even proven willing to use healthcare reform to target the elderly, recasting human life in terms of the collective good. The White House has even urged fellow citizens to inform on opponents of Obama's healthcare bill. In this environment, the prospect of martial law doesn't sound that far-fetched.

But isn't this unconstitutional? No matter. The Constitution means nothing to President Obama, who has repeatedly implied the need to "break free from the essential constraints that were placed by the Founding Fathers in the Constitution…."
Thomas Jefferson had a different view:
Confidence is everywhere the parent of despotism...In questions of power, then, let no more be heard of confidence in man, but bind him down from mischief by the chains of the Constitution.
But when the President considers the Constitution to be nothing more than an archaic suggestion, no travesty is unthinkable. And the unthinkable is only a manufactured flu pandemic away. I desperately hope I am wrong in connecting these dots, but in light of the President's stated agenda, and his known track record on ethical issues, the possibility of abuses must be considered. After all, stranger things have happened.

Swine Flu's Worst Case Scenario: Paranoia or Preparedness?
An uncontrollable, deadly virus ravages America, shutting down civilian institutions and triggering martial law. Vaccinations are compulsory, and there are mass quarantines throughout the country.
It's the stuff of Hollywood — but rumors that it could be real are spreading like the flu in the blogosphere, where some people are loudly expressing their fears that the federal government is seriously considering such measures as it maps out a worst-case-scenario response to the swine flu pandemic.
During the bird flu scare of 2005, the Bush administration added novel forms of influenza — including the swine flu — to the official list of "quarantinable communicable diseases," clearing the way for the forced detention of people who exhibit symptoms of the disease.
Now a proposal awaiting Defense Secretary Robert Gates' approval would allow the military to set up regional teams to assist civilian authorities in dealing with the impact of the swine flu pandemic. And some observers see this level of government preparedness as little more than a pretext for tyranny.
"The implications are far reaching," Michel Chossudovsky wrote on the Global Research Web site, which averages 18,000 visitors daily. "The decision points toward the establishment of a police state," he said.
"It would be extremely troubling and raise serious constitutional questions," Chris Calabre, ACLU counsel for technology and liberty, told FOXNews.com when asked how the civil liberties group would react to mandatory quarantines. "We opposed this in 2005 and will do so again because it gives the government blanket authority to hold anyone and has no due process."
Foreign governments, too, are thought to be drawing up worst-case emergency plans that rely heavily on armed forces.
"In addition to planning mass graves and crematoriums operating around the clock, governments are planning to implement martial law in response to a pandemic," Kurt Nimmo wrote on Infowars.com, which has been tracking disturbing developments in swine flu preparedness.
But — even if such severe measures were in the planning stage — would they amount to hysteria? Or would they be prudent precautions? Many point to the Spanish Flu pandemic of 1918, which killed between 20 million and 50 million people worldwide. Extrapolating those numbers to today's population suggests a comparable death toll of 360 million people, according to Michael Osterholm of the University of Minnesota's Center for Infectious Disease Research & Policy.
"Expect nothing to happen and prepare for the worst, " says Dr. Peter Katona, an infectious disease expert at UCLA. "We will need ample supply of vaccine and a distribution system that prioritizes who gets it and when." But, he added, "we won't need the military unless it becomes really bad, and the National Guard will be called in first."
Defense Department spokeswoman Almarah Belk acknowledged the rumors, saying, "There is a camp of people out there concerned about civil liberties and the use of force."
But she said the planning at the Pentagon is in response to a request from the Department of Homeland Security, and it primarily involves logistics like airlift capabilities for patient transport or delivery of medical supplies.
Except in special circumstances, the military is forbidden from enforcing civilian law under the Posse Comitatus Act, a Civil War-era law that ended the use of federal troops to oversee elections in former Confederate states.
"There are checks and balances in place that prevent the use of the military to restrict people's movement or go house to house," said attorney Robert L. Shannon, Jr., an expert on legal restraints covering the military in civilian affairs.
"But it's important to remember that the president has the option and authority to use federal troops in a national emergency," he added. " I think if we do have a doomsday scenario with swine flu, the American people are going to want their government to respond."
Shannon, who is vice commander of the Georgia Air National Guard, has firsthand experience from deployments during Hurricane Katrina.
"If we learned anything from that experience," he said, "it's that thorough advance planning for worst-case scenarios is essential, especially when you've got to coordinate so many different state and federal agencies."
Forced quarantines were common in the era before vaccines, but health experts doubt their effectiveness and practicality in fighting swine flu.
"This doesn't appear to be an especially deadly strain," said Deborah Lehman, Director of Pediatric Infectious Disease at Cedars Sinai hospital in Los Angeles. "At this point it looks like the seasonal flu will be responsible for more deaths than swine flu.
Many experts privately worry not about an overwhelming government response — but about an inadequate one. "There's simply not going to be enough vaccination doses to go around," said one pharmaceutical industry executive who declined to be named.
"You're more likely to see the military protecting health facilities and hospitals instead of forcing people to get medication," the executive said.
So rewrite the script: An uncontrollable, deadly virus ravages the population, triggering martial law to protect a handful of survivors lucky enough to get a vaccination.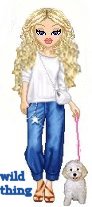 Wild Thing's comment.......
I have no idea if this Martial law would happen. But we need to know what our government has up it's sleeve more then ever since we have a dictator in charge that loves fear mongering and scare tactics. Obama is the danger I worry about and what he would do in situations like the swine flu.
Remember Y2K, total panic. It was the discussion every day in the news. This so called crisis is being pushed like the article said. by Obama and his Homeland Security Janet Reno's look alike, and we all know what a fan of her that we are..... not.
I don't trust Obama and he has surrounded himself with the same kind of people that mirror him in his thinking.
Heck I trust the swine flu more then I trust Obama.

......Thank you RAC so much for sending this to me.

RAC has a website that is awesome. 336th Assault Helicopter Company

13th Combat Aviation Battalion - 1st Aviation Brigade - Soc Trang, Republic of Vietnam


Posted by Wild Thing at 04:50 AM | Comments (4)
September 02, 2009
Swine Flu Shot H1N1 and H.R. 3200 The Health Care Bill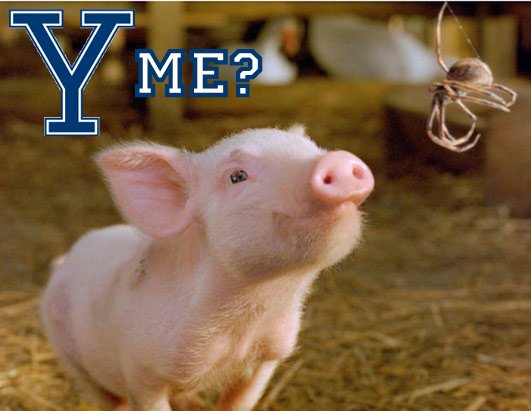 State preps to relocate quarantined H1N1 victims
DES MOINES, Iowa
A blank document from the Iowa Department of Public Health has been discovered online, designed to be filled in with the name of an H1N1 virus victim who is required to relocate from his or her home to a quarantine facility.
The form, which began appearing today in e-mails and on the Internet, has concerned a confused public already swimming in conflicting reports about the severity of the swine flu and intrusive government measures that many fear may be taken if the disease becomes a pandemic.
The Iowa document, which WND confirmed with state officials is authentic, has done little to calm the public's fears.
"The Iowa Department of Public Health has determined that you have had contact with a person with Novel Influenza A H1N1," the form reads. "The Department has determined that it is necessary to quarantine your movement to a specific facility to prevent further spread of this disease.
"The Department has determined that quarantine in your home and other less restrictive alternatives are not acceptable," the document continues, before listing mandatory provisions of compliance with relocation to a quarantine facility.
The blank-form document, which has no name or case number listed, is titled a "Facility Quarantine Order," and though Iowa Department of Public Health Medical Director Patricia Quinlisk confirmed the state has the form, she told WND it's highly unlikely it will ever be used.
"We've had these kinds of template orders for years, but we hardly ever use them," Quinslick said. "I can count on two hands the number of times – in 20 years – that we've had to relocate a person because of quarantine."
Quinslick wasn't certain who released the blank document, or who signed her name to the bottom of some versions circulating on the Internet, but she wasn't concerned that it's been made public.
"We're not trying to hide anything," she said. "This is the kind of form we use."
Quinslick told WND her department has prepared similar documents for several contagious diseases to "have them ready just in case."
But at the same time, she said, state law requires that when IPDH does need to quarantine someone, it be done in the least restrictive way possible, which typically means in the person's home.
"Usually when we relocate, it's only because they have no place to be, like a homeless tuberculosis patient," Quinslick said, "One time, I recall, we relocated a homeless man to his relative's house."
The Facility Quarantine Order for the H1N1 virus that has been circulated online illustrates Quinslick's point.
Following the order that a person be removed from his or her home, the form contains a blank for explaining the reason, including one of the following: "the person violated a previously issued home quarantine order, the person does not have an appropriate home setting conducive to home quarantine, etc."
Quinslick told WND it was doubly unlikely the state would use the form, since the swine flu has proven less dangerous than earlier estimates.

"I don't anticipate using [the form] for H1N1, since it's been shown to be a very mild disease," Quinslick said. "We found this spring it's not as serious as feared."
As for fears that Iowa is preparing detention centers for rounding up the people who refuse swine flu shots, Quinslick was quick to dismiss the idea.
"Iowa has no relocation facility currently," she said. "If we can't quarantine a person in their home, we usually use a hotel room. There's not a facility, no gymnasium or anything like that set up.
"And I've never been in on any discussion of forcing people to be vaccinated," she added. "If there's a highly contagious outbreak and a person refuses vaccination, that's fine, they don't need to be vaccinated, but they may need to stay home until we're certain the danger has passed."


Cops jump on swine-flu power: Shots heard 'round the world
Pandemic bill allows health authorities to enter homes, detain without warrant
Cops jump on swine-flu power: Shots heard 'round the world
A "pandemic response bill" currently making its way through the Massachusetts state legislature would allow authorities to forcefully quarantine citizens in the event of a health emergency, compel health providers to vaccinate citizens, authorize forceful entry into private dwellings and destruction of citizen property and impose fines on citizens for noncompliance.
If citizens refuse to comply with isolation or quarantine orders in the event of a health emergency, they may be imprisoned for up to 30 days and fined $1,000 per day that the violation continues.
Massachusetts' pandemic response bill
"Pandemic Response Bill" 2028 was passed by the Massachusetts state Senate on April 28 and is now awaiting approval in the House.
As stated in the bill, upon declaration by the governor that an emergency exists that is considered detrimental to public health or upon declaration of a state of emergency, a local public health authority, with approval of the commissioner, may exercise the following authorities (emphasis added):
to require the owner or occupier of premises to permit entry into and investigation of the premises;
to close, direct, and compel the evacuation of, or to decontaminate or cause to be decontaminated any building or facility, and to allow the reopening of the building or facility when the danger has ended;
to decontaminate or cause to be decontaminated, or to destroy any material;
to restrict or prohibit assemblages of persons;
to require a health care facility to provide services or the use of its facility, or to transfer the management and supervision of the health care facility to the department or to a local public health authority;
to control ingress to and egress from any stricken or threatened public area, and the movement of persons and materials within the area;
to adopt and enforce measures to provide for the safe disposal of infectious waste and human remains, provided that religious, cultural, family, and individual beliefs of the deceased person shall be followed to the extent possible when disposing of human remains, whenever that may be done without endangering the public health;
to procure, take immediate possession from any source, store, or distribute any anti-toxins, serums, vaccines, immunizing agents, antibiotics, and other pharmaceutical agents or medical supplies located within the commonwealth as may be necessary to respond to the emergency;
to require in-state health care providers to assist in the performance of vaccination, treatment, examination, or testing of any individual as a condition of licensure, authorization, or the ability to continue to function as a health care provider in the commonwealth;
to waive the commonwealth's licensing requirements for health care professionals with a valid license from another state in the United States or whose professional training would otherwise qualify them for an appropriate professional license in the commonwealth;
to allow for the dispensing of controlled substance by appropriate personnel consistent with federal statutes as necessary for the prevention or treatment of illness;
to authorize the chief medical examiner to appoint and prescribe the duties of such emergency assistant medical examiners as may be required for the proper performance of the duties of office;
to collect specimens and perform tests on any animal, living or deceased;
to exercise authority under sections 95 and 96 of chapter 111;
to care for any emerging mental health or crisis counseling needs that individuals may exhibit, with the consent of the individuals
State and local agencies responding to the public health emergency would be required to exercise their powers over transportation routes, communication devices, carriers, public utilities, fuels, food, clothing and shelter, according to the legislation.
For the rest of this article you can go HERE

.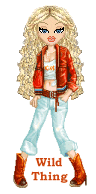 Wild Thing's comment........
God help us. This administration is totally out of control.
The Massachusetts bill is based on a document titled The Model State Emergency Health Powers Act was initially written by a lawyer who assisted in drafting this proposal was also very involved in Hillary Clinton's health care task force. Thirty eight states have passed a total of 66 bills or resolutions that include provisions from or closely related to the Act. The extent to which the Act's provisions are incorporated into each state's laws varies. The status of these bills by state can be seen at www.publichealthlaw.net

Hillarycare and Obamacare all in one.
Unrelenting and increasing pressure is working with the Tea Party Express and the Townhall meetings. Obama and his gang will try all they can to put this bill through, but we still have a chance to stop it. Our side is growing in numbers and not only Republicans and we conservatives but also democrats are joining in as we have seen.

....Thank you Mark for sending this to me.

Mark
3rd Mar.Div. 1st Battalion 9th Marine Regiment
1/9 Marines aka The Walking Dead
VN 66-67


Posted by Wild Thing at 07:48 AM | Comments (5)
August 31, 2009
Swine Flu H1N1

Journalist Wayne Madsen tells Russia today scientists involved in creating previous vaccinations are telling family and friends not to take the H1N1 vaccine. Madsen also warns that the government may make the vaccination mandatory.
.


The United States of America is devolving into medical fascism and Massachusetts is leading the way with the passage of a new bill, the "Pandemic Response Bill" 2028, reportedly just passed by the MA state Senate and now awaiting approval in the House. This bill suspends virtually all Constitutional rights of Massachusetts citizens and forces anyone "suspected" of being infected to submit to interrogations, "decontaminations" and vaccines.
It's also sets fines up to $1,000 per day for anyone who refuses to submit to quarantines, vaccinations, decontamination efforts or to follow any other verbal order by virtually any state-licensed law enforcement or medical personnel. You can read the text yourself here

http://www.mass.gov/legis/bills/senate/186/st02pdf/st02028.pdf
Here's some of the language contained in the bill:
(Violation of 4th Amendment: Illegal search and seizure)
During either type of declared emergency, a local public health authority... may exercise authority... to require the owner or occupier of premises to permit entry into and investigation of the premises; to close, direct, and compel the evacuation of, or to decontaminate or cause to be
decontaminated any building or facility; to destroy any material; to restrict or prohibit assemblages of persons;
(Violation of 14th Amendment; illegal arrest without a warrant)
...an officer authorized to serve criminal process may arrest without a warrant any person whom the officer has probable cause to believe has violated an order given to effectuate the purposes of this subsection and shall use reasonable diligence to enforce such order. [Gunpoint]
(Government price controls)
The attorney general, in consultation with the office of consumer affairs and business regulation, and upon the declaration by the governor that a supply emergency exists, shall take appropriate action to ensure that no person shall sell a product or service that is at a price that unreasonably exceeds the price charged before the emergency.
"Involuntary Transportation" (also known as kidnapping)
Law enforcement authorities, upon order of the commissioner or his agent or at the request of a local public health authority pursuant to such order, shall assist emergency medical technicians or other appropriate medical personnel in the involuntary transportation of such person to the tuberculosis treatment center.
$1,000 / day in fines
Any person who knowingly violates an order, as to which noncompliance
poses a serious danger to public health as determined by the commissioner or the local public health authority, shall be punished by imprisonment for not more than 30 days or a fine of not more than one thousand dollars per day that the violation continues, or both.
Forced vaccinations
Furthermore, when the commissioner or a local public health authority within its jurisdiction determines that either or both of the following measures are necessary to prevent a serious danger to the public health the commissioner or local public health authority may exercise the following authority: (1) to vaccinate or provide precautionary prophylaxis to individuals as protection against communicable disease...
Forced quarantine for those who refuse (illegal imprisonment without charge)
An individual who is unable or unwilling to submit to vaccination or treatment shall not be required to submit to such procedures but may be isolated or quarantined pursuant to section 96 of chapter 111 if his or her refusal poses a serious danger to public health or results in uncertainty whether he or she has been exposed to or is infected with a disease or condition that poses a serious danger to public health, as determined by the commissioner, or a local public health authority operating within its jurisdiction.
.

US Media silent on Swine Flu vaccine link to Nerve disorders
Sunday, 23 August 2009
The silence is almost deafening in the American press when it comes to publishing information about the potentially lethal link between swine flu vaccine and Guillain-Barre Syndrome, a dread nerve disorder. While other parts of the world are not much better informed, information about the link reached the public in the United Kingdom in mid-August—but only after two letters were leaked to the Daily Mail. The letters were addressed to 600 senior British neurologists. One was from the UK's Health Protection Agency and the other from the Association of British Neurologists.
The specter of Guillain-Barre is too dangerous to be ignored in the United States, and news that it may be caused by the swine flu vaccine should not be soft-pedaled. Guillain-Barre syndrome (GBS) is an autoimmune disorder that ravages the protective sheathing of the nerves, affecting the brain and the spinal cord, and can cause paralysis to the point that patients must be put on respirators in order to breathe.

GBS can cause death or permanent disability, and there is no treatment or cure. Although no one knows its exact cause, physicians know it can be triggered by surgery or by vaccinations such as the swine flu vaccine—and the vaccine is the big concern of the moment, given the precedent of 1976.
What happened in 1976? The American government rushed to develop a swine flu vaccine and gave it to about 40 million people. Soon after the deaths of 25 people from paralysis and respiratory failure, the government strongly suspected the vaccine was the cause and withdrew it. The swine flu itself, on the other hand, killed only one person. The new strain of swine flu used in the new vaccine is slightly different, but concerns about GBS remain the same.
Yet another worry about the vaccine is the use of a component oil called squalene. According to prominent American neurosurgeon Dr. Russell Blaylock, squalene can also set off autoimmunity, and is associated with multiple sclerosis, Alzheimer's disease, ALS, and Parkinson's. Many British experts are likewise worried about squalene, going so far as to call the upcoming initial trial of the swine flu vaccine a "guinea-pig trial."
The leaked letters beg doctors to be on the lookout for patients with symptoms of GBS, revealing deep doubts and fears in the UK about the safety of the new vaccine. The letter from the Association of British Neurologists, for instance, informed physicians that the vaccine caused a possible eight-fold increase in GBS during the 1976 U.S. swine flu bout.
The Health Protection Agency letter reminded physicians that in the United States' 1976 bout, more people died from the vaccination than the flu. Over 500 cases of GBS were diagnosed and resulted in the vaccine being withdrawn after just ten weeks. "I would not have the swine flu jab because of the GBS risk," said one senior neurologist.
.

Squalene: The Swine Flu Vaccine's Dirty Little Secret Exposed
What Squalene Does to Humans
Your immune system recognizes squalene as an oil molecule native to your body. It is found throughout your nervous system and brain. In fact, you can consume squalene in olive oil and not only will your immune system recognize it, you will also reap the benefits of its antioxidant properties.
The difference between "good" and "bad" squalene is the route by which it enters your body. Injection is an abnormal route of entry which incites your immune system to attack all the squalene in your body, not just the vaccine adjuvant.
Your immune system will attempt to destroy the molecule wherever it finds it, including in places where it occurs naturally, and where it is vital to the health of your nervous system.[viii]
Gulf War veterans with Gulf War Syndrome (GWS) received anthrax vaccines which contained squalene.[ix] MF59 (the Novartis squalene adjuvant) was an unapproved ingredient in experimental anthrax vaccines and has since been linked to the devastating autoimmune diseases suffered by countless Gulf War vets.[x]
The Department of Defense made every attempt to deny that squalene was indeed an added contaminant in the anthrax vaccine administered to Persian Gulf war military personnel – deployed and non-deployed – as well as participants in the more recent Anthrax Vaccine Immunization Program (AVIP).
However, the FDA discovered the presence of squalene in certain lots of AVIP product. A test was developed to detect anti-squalene antibodies in GWS patients, and a clear link was established between the contaminated product and all the GWS sufferers who had been injected with the vaccine containing squalene.
A study conducted at Tulane Medical School and published in the February 2000 issue of Experimental Molecular Pathology included these stunning statistics:
" … the substantial majority (95%) of overtly ill deployed GWS patients had antibodies to squalene. All (100%) GWS patients immunized for service in Desert Shield/Desert Storm who did not deploy, but had the same signs and symptoms as those who did deploy, had antibodies to squalene.
In contrast, none (0%) of the deployed Persian Gulf veterans not showing signs and symptoms of GWS have antibodies to squalene. Neither patients with idiopathic autoimmune disease nor healthy controls had detectable serum antibodies to squalene. The majority of symptomatic GWS patients had serum antibodies to squalene."[xi]
According to Dr. Viera Scheibner, Ph.D., a former principle research scientist for the government of Australia:
"… this adjuvant [squalene] contributed to the cascade of reactions called "Gulf War Syndrome," documented in the soldiers involved in the Gulf War.
The symptoms they developed included arthritis, fibromyalgia, lymphadenopathy, rashes, photosensitive rashes, malar rashes, chronic fatigue, chronic headaches, abnormal body hair loss, non-healing skin lesions, aphthous ulcers, dizziness, weakness, memory loss, seizures, mood changes, neuropsychiatric problems, anti-thyroid effects, anaemia, elevated ESR (erythrocyte sedimentation rate), systemic lupus erythematosus, multiple sclerosis, ALS (amyotrophic lateral sclerosis), Raynaud's phenomenon, Sjorgren's syndrome, chronic diarrhoea, night sweats and low-grade fevers."[xii]

.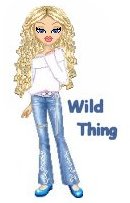 Wild Thing's comment.........

I don't get why the government might be going to force the H1N1 on people. Not everyone can get this swine flu shot. Why does Obama have to force everything, he needs to let people decide and or people with their doctors make that decision.
There is no way I can take the H1N1 shot, the Squalene in it is the biggest reason why. Years ago I had Optic Neuritis. It started in one eye, I woke up one morning and I was totally blind in one eye. A week later the other eye. Yep both eyes and it was very scary, but for some reason I just took it. Looking back now I wonder why I didn't freak out. I cried a few times, was always afraid but kind of just went through it. Like ok this is what I am supposed to have and I can't do a thing about it. I didn't want to worry Nicholas, maybe that is why I didn't let on how afraid I was, not sure.That is the weirdest thing, to have ones eyes open and see only solid blackness, no light at all. Even with a flashlight aimed right at the eyes. Yes the doctors tried that too, do you see this do you see that...nope nothing. After three eye specialists and the most wonderful doctor I have ever been to at Cedars-Sinai Medical Center. A Neurologist and about 8 months later I could see again. But it still took me almost 7 years to get my Peripheral Vision back well enough to be able to drive a car and feel safe and that I would not harm anyone in bad judgment.
So there is no way I would take something, anything that would possibly mess with anything to do with nerves like Squalene certainly would. I was very blessed, because I was told that optic neuritis is almost always something a person gets that has multiple sclerosis. And the MRI that was done on my brain found nothing....LOL I know, true though, there were no signs at all of the condition they called demyelinating plaques on my brain.
The middle video I can agree with, the Doctor that is sometimes on FOX said to get the normal flu shot but to wait on the other one since it has not been tested enough. He seemed very honest.
I am not telling anyone not to do or to do something. Please oh please know this always from me. And I seldom have shared personal things on my blog, email yes, but not so much on my blog. I didn't want to bore anyone more then anything. hahahaha But I had to share about what happened to my eyes since this H1N1 has so much bad stuff in it especially Squalene.
Other then that I have been very healthy all my life, thank you God.
Funny story.
While I was blind I still had to go to work at my little gift shop. There was no way I was going to sit home and feel sorry for myself. haha So in I went, Nicholas would drop me off and stay when he could if he did not have a stunt job. But when customers wanted to buy things they had to make their own change with the cash register.LOL Talk about trusting people. But they were great and helped a lot.
I could not see anything so I went by voices and I knew most of their names. But one day a man was buying things and I knew his voice but I knew it was his first time in my shop. So I said, Mr. Lawrence could you please help me. I know you can't tell this but I am blind as a bat right now.... I know you by your voice ( Steve Lawrence the singer) could you please punch the lower right key on my cash register and make change for yourself.
He about died and then we both laughed. He made his change and stayed to visit awhile. My shop was in Malibu so I it was odd he had not been in before since so many of the Hollywood people live there. He came back later when I could see and we shook hands and had a good laugh at how I approached him about being blind.

.

....Thank you Mark for sending this to me.

Mark
3rd Mar.Div. 1st Battalion 9th Marine Regiment
1/9 Marines aka The Walking Dead
VN 66-67


Posted by Wild Thing at 06:48 AM | Comments (14)