« July 2016 | Main | September 2016 »
August 18, 2016
Idiot Joe Biden Says Trump Can't Be Trusted With Nuclear Codes (As He, Biden, Points Out Agent With Codes)

Biden Says Trump Can't Be Trusted With Nuclear Codes (As He, Biden, Points Out Agent With Codes)
Biden actually pointed out the guy in the audience, thus compromising security.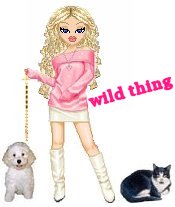 Wild thing's comment............

LOL oh dear Joe, you just keep messing up.
Posted by Wild Thing at 01:22 AM | Comments (2)
---
George Soros Paid Al Gore Millions To Hype Global Warming Fears In US

George Soros Paid Al Gore Millions To Hype Global Warming Fears In US

Liberal billionaire George Soros gave former Vice President Al Gore's environmental group millions of dollars over three years to create a "political space for aggressive U.S. action" on global warming, according to leaked documents.
A document published by DC Leaks shows Soros, a Hungarian-born liberal financier, wanted his nonprofit Open Society Institute (OSI) to do more to support global warming policies in the U.S. That included budgeting $10 million in annual support to Gore's climate group over three years.
"U.S. Programs Global Warming Grants U.S. Programs became engaged on the global warming issue about four years ago, at George Soros's suggestion," reads a leaked OSI memo.
"There has been a budget of $11 million for global warming grants in the U.S. Programs budget for the last several years," the memo reads. "This budget item captures George Soros's commitment of $10 million per year for three years to Al Gore's Alliance for Climate Protection, which conducts public education on the climate issue in pursuit of creating political space for aggressive U.S. action in line with what scientists say is necessary to put our nation on a path to reducing its outsize carbon dioxide emissions."
It's unclear what year the memo was sent, but the Gore co-founded Alliance for Climate Protection (ACP) was established in 2006 and lasted until it became The Climate Reality Project in July 2011. In 2008, the Alliance launched a $300 million campaign to encourage "Americans to push for aggressive reductions in greenhouse gas emissions," The Washington Post reported.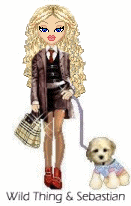 Wild Thing's comment..............
They can take their global warming BS and shove it. No way will I ever believe that crap.
Posted by Wild Thing at 12:50 AM
---
Trump Adviser on CNN Repeatedly Asks "Says who?" When Told Trump is Losing

Trump counsel Michael Cohen on Wednesday repeatedly questioned a CNN anchor who said the Republican nominee is behind in the presidential race.
CNN Host: You're down in all the polls
Trump adviser: Says who?
"Says who," Cohen asked CNN anchor Brianna Keilar after she said that the Trump campaign was "down."
"Polls. Most of them. All of them," Keilar responded. Says who," Cohen asked again.
"Polls, I just told you. I answered your question," she responded.
Cohen then asked which polls show the GOP nominee behind. "All of them," she answered, before Cohen stopped questioning.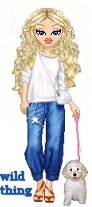 Wild Thing/'s comment..............
It is weird about the polls, when we can see how many people are showing up for the Trump rallies and speeches and not even close the amount that show up for Hillary. He has the biggest crowds
Posted by Wild Thing at 12:40 AM
---
August 03, 2016
Learn About the Muslim Khizr Khan, NOT a man to respect!
Clinton Cash: Khizr Khan's Deep Legal, Financial Connections to Saudi Arabia, Hillary's Clinton Foundation Tie Terror, Immigration, Email Scandals Together

Khizr Khan, the Muslim Gold Star father that the mainstream media and former Secretary of State Hillary Clinton have been using to criticize Donald J. Trump, has deep ties to the government of Saudi Arabia—and to international Islamist investors through his own law firm. In addition to those ties to the wealthy Islamist nation, Khan also has ties to controversial immigration programs that wealthy foreigners can use to essentially buy their way into the United States—and has deep ties to the "Clinton Cash" narrative through the Clinton Foundation.
Khan and his wife Ghazala Khan both appeared on stage at the Democratic National Convention to attack, on Democratic presidential nominee Hillary Clinton's behalf, Donald Trump—the Republican nominee for president. Their son, U.S. Army Captain Humayun Khan, was killed in Iraq in 2004. Khizr Khan, in his speech to the DNC, lambasted Donald Trump for wanting to temporarily halt Islamic migration to America from countries with a proven history of exporting terrorists.
Since then, Clinton operative George Stephanopoulos—who served as a senior adviser to the president in Bill Clinton's White House and is a Clinton Foundation donor as well as a host on the ABC network—pushed Trump on the matter in an interview. Trump's comments in that interview have sparked the same mini-rebellion inside his party, in the media and across the aisle that has happened many times before. The usual suspects inside the GOP, from former Florida Gov. Jeb Bush to Sen. Lindsey Graham (R-SC) to House Speaker Paul Ryan to Senate Majority Leader Mitch McConnell to Ohio Gov. John Kasich, have condemned Trump in one way or another. The media condemnation has been swift and Democrats, as well their friends throughout media, are driving the train as fast as they can.
But until now, it looked like the Khans were just Gold Star parents who the big bad Donald Trump attacked. It turns out, however, in addition to being Gold Star parents, the Khans are financially and legally tied deeply to the industry of Muslim migration–and to the government of Saudi Arabia and to the Clintons themselves.
Khan, according to Intelius as also reported by Walid Shoebat, used to work at the law firm Hogan Lovells, LLP, a major D.C. law firm that has been on retainer as the law firm representing the government of Saudi Arabia in the United States for years. Citing federal government disclosure forms, the Washington Free Beacon reported the connection between Saudi Arabia and Hogan Lovells a couple weeks ago.
"Hogan Lovells LLP, another U.S. firm hired by the Saudis, is registered to work for the Royal Embassy of Saudi Arabia through 2016, disclosures show," Joe Schoffstall of the Free Beacon reported.
The federal form filed with the Department of Justice is a requirement under the Foreign Agents Registration Act of 1938, which makes lobbyists and lawyers working on behalf of foreign governments and other agents from abroad with interests in the United States register with the federal government.
The government of Saudi Arabia, of course, has donated heavily to the Clinton Foundation.
"The Kingdom of Saudi Arabia has given between $10 and $25 million to the foundation while Friends of Saudi Arabia has contributed between $1 and $5 million," Schoffstall wrote.
Trump, of course, has called on Hillary Clinton to have the Clinton Foundation return the money.
"Saudi Arabia and many of the countries that gave vast amounts of money to the Clinton Foundation want women as slaves and to kill gays," Trump wrote in a Facebook post back in June, according to Politico. "Hillary must return all money from such countries!"
"Crooked Hillary says we must call on Saudi Arabia and other countries to stop funding hate," Trump posted in a separate Facebook posting at the time. "I am calling on her to immediately return the $25 million plus she got from them for the Clinton Foundation!"
Of course, to this day, Hillary Clinton and her Clinton Foundation has kept the money from the Saudi Arabian government.
Schoffstall's piece in the Washington Free Beacon also notes how Hogan Lovells lobbyist Robert Kyle, per Federal Election Commission (FEC) records, has bundled more than $50,000 in donations for Clinton's campaign this year.
Khan's connections with the Hogan Lovells firm run deep, according to a report from Law.com written by Katelyn Polantz.
"Many lawyers at Hogan Lovells remember the week in 2004 when U.S. Army Capt. Humayun Khan lost his life to a suicide bomber," Polantz wrote. "Then-Hogan & Hartson attorneys mourned the death because the soldier's father, Khizr Khan, a Muslim American immigrant, was among their beloved colleagues."
Polantz wrote that Khan worked at the mega-D.C. law firm for years.
"Khan spent seven years, from 2000 to 2007, in the Washington, D.C., office of then-Hogan & Hartson," Polantz wrote. "He served as the firm's manager of litigation technology. Although he did not practice law while at Hogan, Khan was well versed in understanding the American courts system. On Thursday night, he described his late son dreaming of becoming a military lawyer."
But representing the Clinton Foundation backing Saudi Arabian government and having one of its lobbyists bundle $50,000-plus for Clinton's campaign are hardly the only places where the Khan-connected Hogan Lovells D.C. mega-firm brush elbows with Clinton Cash.
The firm also handles Hillary Clinton's taxes and is deeply connected with the email scandal whereby when she was Secretary of State, Hillary Clinton set up a home-brew email server system that jeopardized classified information handling and was "extremely careless" according to FBI director James Comey.
"A lawyer at Hogan & Hartson [Howard Topaz] has been Bill and Hillary Clinton's go-to guy for tax advice since 2004, according to documents released Friday by Hillary Clinton's campaign," The American Lawyer's Nate Raymond wrote in 2008, as Hillary Clinton ran for president that year. "The Clintons' tax returns for 2000-07 show combined earnings of $109 million, on which they paid $33 million in taxes. New York-based tax partner Howard Topaz has a broad tax practice, and also regularly advises corporations on M&A and executive compensation."
Breitbart News' Patrick Howley, in a deep investigative piece on Hillary Clinton's email scandal, late last year uncovered how Topaz's firm—which employed Khan while Topaz did Hillary Clinton's taxes—is also connected to the email scandal.
"Topaz was a partner at Hogan & Hartson, which later merged to become known as Hogan Lovells, where Topaz continues to practice. The firm's lawyers were major donors to Hillary Clinton's first presidential campaign," Howley wrote.
For her private email system, Clinton used a spam filtering program MX Logic.
"Hogan & Hartson handled the patent for MX Logic's email-filtering program, which McAfee bought the small company for $140 million in 2009 in order to acquire," Howley wrote. "The MX Logic company's application for a trademark for its SPAMTRAQ program was filed in 2004 on Hogan & Hartson stationery and signed by a Hogan & Hartson attorney. Hogan & Hartson has been responsible for MX Logic annual reports. The email company's Clinton links present more evidence that Clinton's political and legal establishment was monitoring her private email use."
If that all isn't enough, that same Hogan & Hartson law firm—now Hogan Lovells—employed Loretta Lynch, the current Attorney General of the United States. Lynch infamously just a few weeks ago met with Bill Clinton, Hillary's husband and the former president, on her private jet in Phoenix just before clearing Hillary Clinton of any wrongdoing when it came to her illicit private email server system.
Khan's own website for his own personal law firm KM Khan Law Office shows he represents clients in the business of buying visas to enter the United States. One of his specific areas of practice, according to the website, is "E2 Treaty Investors, EB5 Investments & Related Immigration Services."
Continue reading just CLICK HERE..............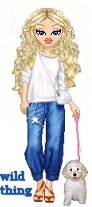 Wild Thing's comment.................

Khan & his son had an 'estranged' relationship & unfortunately the Father has been brought out to act as a TOOL for the DNC. Trump fell for it, Paul Ryan & Mitch McConnell fell for it & here we are.
His son died a HERO in service to America but his Father is NO Patriot. There are more articles coming out about Mr Khan and his estranged relationship he had with his son plus his Muslim brotherhood involvement as a Lawyer & Agent for them here in the USA....
Khan is a Lawyer who represents the Muslim Brotherhood & is a supporter of Sharia Law here in the USA. He has written numerous articles plus legal briefs on the subject. Now it appears he's in the business of selling Visas to Muslims from Overseas who want to come to America.
Posted by Wild Thing at 12:20 PM | Comments (1)
---