December 12, 2013
Former Reagan Budget Dir. David Stockman Destroys GOP House Leaders for "Total Capitulation" on Budget Deal: It's "a Joke and a Betrayal" – Video

Former Reagan Budget Dir. David Stockman Destroys GOP House Leaders for "Total Capitulation" on Budget Deal: It's "a Joke and a Betrayal" – Video
If you have wondered about the wisdom of the new Budget Deal House Republican Leadership has agreed to with Senate Democrats, listen to what former Reagan Budget Director David Stockman thinks of it. He flat out calls it "a joke and a betrayal" by House Republican Leadership.
Stockman said it blows the caps on spending for the next two years – which, he explains, is really until 2018! That's because this two-year deal runs out in 2015, when the Presidential Campaign for 2016 will be revving up. Neither party will want to do anything about dealing with spending, which means it will come after the 2016 Election. It will take a year for anything to get done – if it ever can get done – which means 2018. By then, Stockman says the Debt will be $25 Trillion and exploding.
Stockman pulled no punches, and said this represents a "total capitulation" by House Republican Leaders to the Democrats. He believes there ought to be a massive Tea Party response against every House Republican who votes for this deal.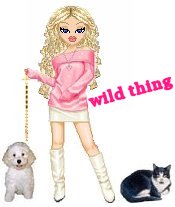 Wild Thing's comment.............
I am glad we are hearing from various people about this, it is hard to understand all the things about it.
Posted by Wild Thing at 12:55 AM | Comments (1)
January 03, 2011
Obama's Fault and His Congress Last Year ~ 50 million taxpayers must delay filing - IRS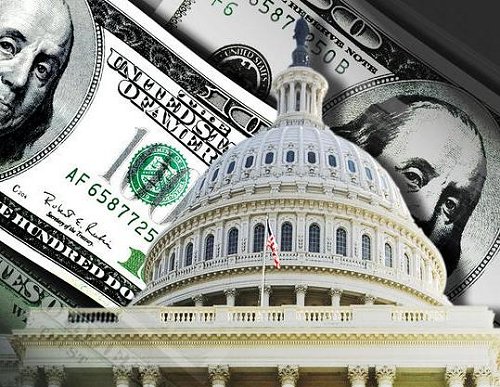 50 million taxpayers must delay filing - IRS

The IRS said that it needs until mid- to late-February to reprogram its processing systems because Congress acted so late this year cleaning up the tax code.

NEW YORK (CNNMoney) -- Itemize your tax deductions? Itching for a refund? You're going to have to wait.
The IRS said that it needs until mid- to late-February to reprogram its processing systems because Congress acted so late this year cleaning up the tax code. The bill, which includes deductions for state and local sales taxes, college tuition and teacher expenses, wasn't signed into law until Dec. 17.

The bill ensured that the federal income tax rates would not change, and itemized deductions will continue to be allowed in full for high-income taxpayers.
As a result, the 50 million taxpayers who itemize their deductions will have to hold off for a bit before they file. Of course, not everyone files early: only about 9 million of the 140 million U.S. tax filers filed in January or February of last year.
"The majority of taxpayers will be able to fill out their tax returns and file them as they normally do," said IRS Commissioner Doug Shulman in a statement. "The IRS will work through the holidays and into the New Year to get our systems reprogrammed and ensure taxpayers have a smooth tax season."
The delay affects both paper and electronic filers who itemize deductions on Form 1040 Schedule A. That includes those claiming the new Educator Expense Deduction, which credits grade school teachers for out-of-pocket expenses of up to $250.
It also includes those claiming deductions for college students, covering up to $4,000 of tuition, which is claimed on Form 8917, though the IRS said there will be no delays for those that claim other education tax credits.
Though itemizers can work on their tax returns before the IRS is ready to accept them, the government said people should not send them in before it is ready to process the returns.
The IRS hasn't yet said exactly what day it will be able to begin processing the impacted tax returns, but it expects to announce that date "in the near future."
Meanwhile, TurboTax said its customers can e-file with the company as early as Jan. 6, and it will hold onto the filings until the IRS is ready to process them.
.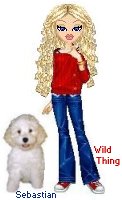 Wild Thing's comment........

Caused by the same jerks who were in such a rush to pass Obamacare.
Thanks to the anti-American tyrant in our WH, and the incompetent, money grubbing, vindictive socialist ruling class in the 111th Congress! That Congress has got to have been the worst in the history of our country.
DEMOCRAT RUN, DEMOCRAT OWNED!
Can someone please explain to me how the extension of the Bush Tax Cuts that were set to expire at the end of 2010 effects the filing of your 2010 taxes?
Posted by Wild Thing at 07:20 AM | Comments (5)
October 12, 2010
Obama's Actions Will Cause Americas Debt To Double by 2020
FOX Business News Network, Gerri Willis sounds off on the impact of continued government spending.
.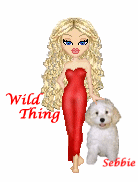 Wild Thing's comment.........
Obama has got stop spending. The added problem is that no one in his administration knows what they are doing.
Even some of the democrats are saying there is too much spending from Obama happening. Of course these dems are worried about being elected again but even so there are some speaking out and also trying to distance themselves from Obama.
Posted by Wild Thing at 04:55 AM | Comments (6)
Even If You Do Not Make $250K Obama Not Using Bush Tax Cuts WILL Effect Everyone!

Gerri Willis breaks down how your life will be altered by the expiration of the Bush tax cuts even if you don't make $250K. ( FOX Business Network)
.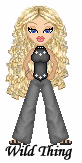 Wild Thing's comment.......

Last weekened we were at a birthday party and two of the guests were discussing this very thing with Nick and I. We told them if Obama does not renew Bush's tax cuts that it will effect everyone. They just about called us liars. LOL I wish I knew them better I would send them this video. But we had only just met them and since they were Obama voters and we had just met them at the party I had no intention of getting to know them any more then we had to .
Posted by Wild Thing at 04:48 AM | Comments (4)