« Obama Mocks Tea Party Movement… Says He's Amused by the Tea Party Rallies | Main | Rush Limbaugh : Thank you Mr. President »
April 17, 2010
God Hating Leftist Judge Barbara Brandriff Crabb Rules National Day of Prayer Is Unconstitutional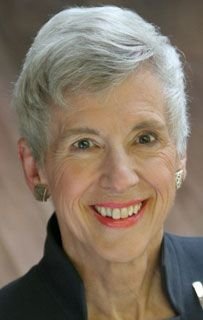 Leftist Judge Rules National Day of Prayer Is Unconstitutional
Barbara Brandriff Crabb has been a federal district court judge in the United States District Court for the Western District of Wisconsin since Jimmy Carter nominated her in 1979.
Legal Experts Blast Judge's Decision: 'If National Day of Prayer Is Unconstitutional, the Constitution Is Unconstitutional'

Conservative legal experts say a federal district judge in Wisconsin had no legal basis for declaring the National Day of Prayer unconstitutional – and predict the decision cannot stand.
"If the National Day of Prayer is unconstitutional, then the Constitution itself if unconstitutional," Mathew Staver, president of Liberty Counsel and dean of the Liberty University School of Law in Lynchburg, Va., told CNSNews.com.
"The National Day of Prayer – or prayer itself – is older than the Constitution," Staver said. "There is no question it will be overturned by the U.S. Supreme Court."
In a decision released Thursday, U.S. District Judge Barbara B. Crabb in Madison,Wis., declared unconstitutional a 1988 federal law giving the president the authority to designate the first Thursday in May as the National Day of Prayer.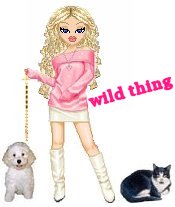 Wild Thing's comment.........
I bet that a Muslim Day of Prayer would be allowed though! No judge would rule against the Muslims praying at the Capital last year
Freedom from religion isn't in the U.S.Constitution. What this judge has done violates, literally, our rights.
This dimwit judge's head would explode if she were educated enough to know that George Washington proclaimed a national day of thanksgiving in 1789 (which began the recognitition of Thanksgiving Day that continues today), in which he encouraged the day "...to be observed by acknowledging with grateful hearts the many and signal favors of Almighty God."

Between Obama, Pelosi, Reid etc. and now this Judge, this is not America as I knew it anymore.
Posted by Wild Thing at April 17, 2010 10:45 AM
---
Comments
The US Supreme Court will have the fianl say, AFTER they begin their session with a.... PRAYER!
ONE NATION UNDER GOD!!
Posted by: darthcrUSAderworldtour07 at April 17, 2010 11:13 AM
---
Darth, thank you sooooo much for that, love the way you put it too.
Posted by: Wild Thing at April 17, 2010 07:45 PM
---
Posted by: Wild Thing at April 21, 2010 02:31 PM
---