« Texas First Lady Anita Perry Speaks About Her Husband, Governor Rick Perry. | Main | Rick Perry on Mark Levin Show, Sept 1, 2011 »
September 02, 2011
C-130 Rick Perry: He Flew The World Before Politics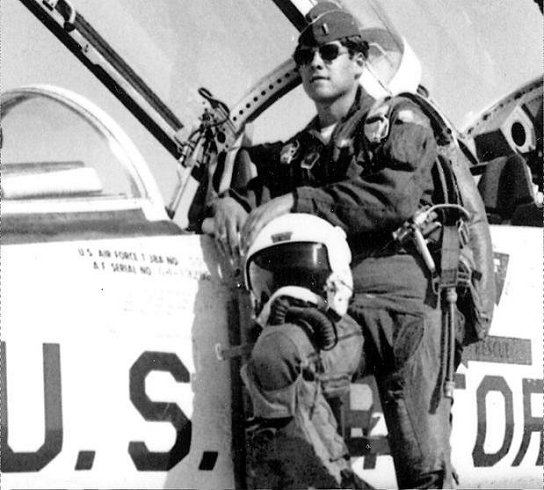 C-130 Rick Perry: He flew the world before politics
By Sarah Kleiner Varble

Rank: Retired as a captain
Hometown: Haskell
Crew job: C-130 aircraft commander
Served in the Air Force: 1972 to 1977
Dyess AFB tour: March 4, 1974, to Feb. 28, 1977
His story:Way back before he was governor of Texas, Rick Perry had two choices as a young member of the Air Force.
He could either follow his dream and work toward becoming an instructor pilot in the sleek T-38, or he could fly the hulking C-130, planes that affectionately were referred to as "trash haulers" by Perry and his cohorts.
"There was no telling what you were going to haul around on any given day, from high value cargo like human beings to the colonel's kitty litter," Perry told the Reporter-News in a recent phone interview.

He wanted to fly T-38s, but not badly enough to move to Selma, Ala., where he would have been assigned. So, Perry chose to stay in Texas and fly the C-130.
In 1974, he moved to Dyess Air Force Base, about 55 miles from his hometown of Haskell, and began a career that took him all over the world and shaped his political future.
"It was one of the great adventures of my life," Perry said. "I had a fairly pedestrian life until I was 23 years old."

Perry could count on one hand the number of trips he had taken out of his home state by the time he graduated from Texas A&M University, but everything changed when he joined the Air Force.
Flying C-130s, Perry lived in Germany and Saudi Arabia. He flew in Central and South America, North Africa and all over Europe.
"I saw all of these different types of governments and I made the connections to how the people acted and looked, and it became abundantly clear to me that, at that particular point in time, that America was this very unique place and that our form of democracy was very rare," Perry said. " ... That was the greatest gift I received from my years of being in the military, and they really shaped my outlook on the rest of my life."

Perry retired from the Air Force in 1977 — but not without one last adventure.

As his final days approached, Perry was assigned to a mission to "haul trash" to Bermuda with a relatively inexperienced crew.
"I'm sure the young guys stayed up a little longer than the older guy, which would be me at 26 years old," Perry said, and they fell asleep on the way back to Abilene.
About the time the plane reached Atlanta, a fire light for the No. 3 engine flashed once. And then it flashed again.
Perry poked his co-pilot as the light reappeared and held steady on red.

Using the headset, he asked the loadmaster to take a look at the engine from the window and about that time, the engine exploded and blew a tail pipe off the plane.
"He started screaming that we were on fire and that we were all going to die," Perry said. "The aircraft operated as advertised and flies amazingly well on three engines."
Perry and his crew were stuck at Pope Air Force Base while awaiting a new engine. With three days left in his enlistment, Perry called the command post at Dyess and informed them that they would have to send a new pilot along with the engine if they didn't hurry.
"I said, 'In three days, I'm not Captain Perry anymore, I'm Mr. Perry, and I'm going home," Perry said.

The engine arrived and the plane returned to Dyess in time for Perry to retire Feb. 28, as planned.
He went on to be elected to the state House of Representatives, agriculture commissioner, lieutenant governor and, finally, governor of Texas.
.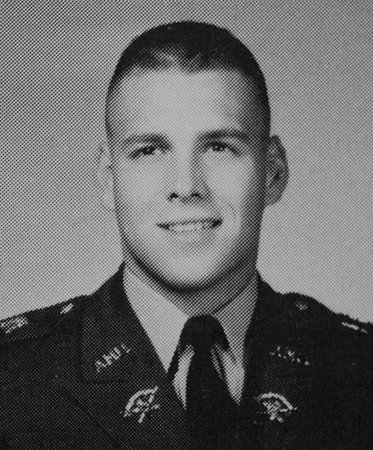 19-year-old Rick Perry 1969 TX A&M Yearbook, Aggieland

Perry attended Texas A&M University, where he was a member of the Corps of Cadets, a member of the Alpha Gamma Rho fraternity and one of A&M's five yell leaders (a popular Texas A&M tradition analogous to male cheerleaders).
He interned with the Southwestern Company during the summer time as a door-to-door book salesman where he honed his communication skills. Perry graduated in 1972 with a degree in animal science.

While at Texas A&M University Perry successfully completed a static line parachute jump at Ags Over Texas (a United States Parachute Association dropzone), the dropzone that was then in operation at Coulter Field (KCFD) in Bryan, Texas, just north of Texas A&M (in College Station, Texas).
.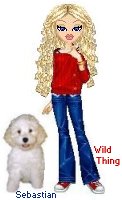 Wild Thing's comment.......
I like that he served our country. And I have been reading how he has made trips to visit the troops in Iraq etc.
Please note that when it says he retired from the Air Force that is the author of the article not Rick Perry saying that. Obviously he did not retire after 5 years, but I suppose the author did not know that. I just wanted to point that out to the lefties that read and lurk at this blog and then try to spread lies like they do with Sarah Palin. etc.

....Thank you Tom for sending this to me.

Tom
US Army Aviation
Vietnam 1966-68
US Army Special Forces
1970-72


Posted by Wild Thing at September 2, 2011 02:55 AM
---
Comments
Actually, Perry didn't retire from the Air Force as he would have hand to do 20 years for that. But, he did serve and he flew.
The difference between flying a T-38 and a C-130 is the difference between driving a Corvette and a bread truck. There's no glamor is flying a C-130 but it's a job that needs to be done and thank God there are men and women willing to do it. His willingness to fly the C-130 only proves he's not in it for the glory, instead he's in it to get the job done.
Posted by: BobF at September 2, 2011 09:29 AM
---
Rick Perry is an avid supporter of the military and veterans. His Air Force service and his four years in the Corps of Cadets at Texas A&M show that Perry has a love for the military. Throughout his various positions in Texas state govt. Perry has introduced programs benefitting veterans.
I made a lot of parachute jumps out of C-13os. Perry's service started about the time I got out of the Army, so I never leaped from an aircraft he piloted. I have a lot of respect for those Air Force transport crews.
Posted by: TomR, armed in Texas at September 2, 2011 10:15 AM
---
Sorry, I didn't read down far enough on your post where you pointed out he didn't retire from the AF.
Posted by: BobF at September 2, 2011 10:40 PM
---
Thank you Bob and Tom so much.
Bob giggle that is ok. I am glad you pointed it out too.
Posted by: Wild Thing at September 3, 2011 12:35 AM
---