« ABC News Reporter Asks How Can Americans Have Confidence In Barack "Downgrade" Obama's Job Plan When He Can't Schedule A Speech Properly! | Main | C-130 Rick Perry: He Flew The World Before Politics »
September 02, 2011
Texas First Lady Anita Perry Speaks About Her Husband, Governor Rick Perry.

This is from 2009, but I thought it would be nice to hear Anita Perry.
.

April 2010
Texas Governor Shoots, Kills Coyote Who Threatened Dog a Lab
AUSTIN, Texas -- Texas Gov. Rick Perry has a message for wily coyotes out there: Don't mess with my dog.
Perry says he needed just one shot from his laser-sighted pistol to take down a coyote that was menacing his dog during an early morning jog in an undeveloped area near Austin.
Perry told The Associated Press he sometimes carries his pistol, loaded with hollow-pointed bullets, when he jogs on trails because he's scared of snakes -- and that he'd seen coyotes in that area.
When the coyote came out of the brush toward his daughter's labrador retriever puppy on a February jog, he charged it and shot it with his .380 Ruger pistol.
"Don't attack my dog or you might get shot ... if you're a coyote," Perry said

.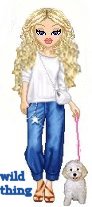 Wild Thing's comment.......
Two great videos to watch, please feel free to pass them on if you lilke.
Posted by Wild Thing at September 2, 2011 02:50 AM
---
Comments
I would be very happy to have Anita Perry as America's First Lady. She will return poise, grace, dignity and patriotism to that position. If you liked and respected Laura Bush, you will also love Anita Perry.
Posted by: TomR, armed in Texas at September 2, 2011 10:25 AM
---
Indeed, TomR.
Texans should be proud of librarian Laura Bush and Anita Perry, RN, both not only well educated, but capable, refined women, and well suited as you write with respectful poise, grace, and dignity.
Like her husband, Anita Perry is also from Haskell County, Texas. The daughter of a physician, she's not only a registered nurse with a Bachelor's Degree in Nursing, but she went back to school, earned her Master of Science Degree in Nursing, and was a practicing nurse for nearly 20 years until her husband left for Austin to become Texas Agriculture Commissioner.
I will not write of the stark contrast or about what's now in the White House in this same passage.
Posted by: Carlos at September 2, 2011 11:55 PM
---
Tom and Carlos, I appreciate your input thank you so much.
I thought Laura Bush was wonderful and I would love to see Anita Perry as First Lady in the WH as well.

Carlos, I know what you mean, what a vast difference in what we have now in office.
Posted by: Wild Thing at September 3, 2011 12:37 AM
---