« Obama Lauds Putin's 'Extraordinary Work' in Visit to Mend Ties | Main | Anti-American With a Podium Obama Refuses to Admit US Won Cold War »
July 08, 2009
Democrat Steny Hoyer:"U.S. must be open to second economic stimulus"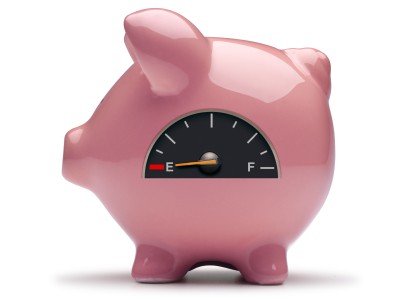 U.S. must be open to second economic stimulus: Hoyer
U.S. leaders should be open to the possibility of a second stimulus package to jolt the economy out of a recession still causing job losses, House of Representatives Majority Leader Steny Hoyer said on Tuesday.
But in the Senate, Majority Leader Harry Reid was more skeptical of the need for more stimulus spending -- an idea that rattled markets fearful that the economy is far from well and corporate earnings could suffer.
Reid said he saw no evidence another stimulus was needed, saying the "shoots" of economic recovery "are now appearing above the ground."
President Barack Obama led the charge for a two-year $787 billion stimulus package that his fellow Democrats who control Congress pushed through the House and Senate in February and he has argued it would help create or save up to 4 million jobs.
Despite continued large job losses, both Reid and Hoyer -- who spoke at separate news conferences -- said not enough time had passed since first package was approved for it to have the full impact on the U.S. economy, which has been in a recession since December 2007.
"It's certainly too early right now ... to say it's not working," Hoyer said of the initial stimulus package. "In fact we believe it is working. We believe there are a lot of people who otherwise would have been laid off, lost their jobs, who haven't done that."


Obama Adviser Says U.S. Should Mull Second Stimulus
The U.S. should consider drafting a second stimulus package focusing on infrastructure projects because the $787 billion approved in February was "a bit too small," said Laura Tyson, an outside adviser to President Barack Obama.
The current plan "will have a positive effect, but the real economy is a sicker patient," Tyson said in a speech in Singapore today. The package will have a more pronounced impact in the third and fourth quarters, she added, stressing that she was speaking for herself and not the administration.
~snipet~
Obama said last month that a second package isn't needed yet, though he expects the jobless rate will exceed 10 percent this year. When Obama signed the first stimulus bill in February, his chief economic advisers forecast it would help hold the rate below 8 percent.
Worse Than Forecast
"The economy is worse than we forecast on which the stimulus program was based," Tyson, who is a member of Obama's Economic Recovery Advisory board, told the Nomura Equity Forum. "We probably have already 2.5 million more job losses than anticipated."
Republicans, including House Minority Leader John Boehner of Ohio, seized on the latest labor numbers to attack the Obama administration's handling of the economy.
Even Democrats have bemoaned the pace of the package's implementation. House Majority Leader Steny Hoyer, a Maryland Democrat, said on "Fox News Sunday" June 5 that congressional Democrats are "disappointed" stimulus funds weren't distributed faster.
.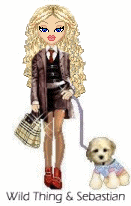 Wild Thing's comment.......
and a third...and a fourth...and a fifth...and WHEN will this madness stop???
They're going to destroy the dollar, and then the country.
This Congress, without a doubt the worst in history, has already spent us into bankruptcy and this idiot wants to spend more!!

....Thank you Richard for sending this to me.
Posted by Wild Thing at July 8, 2009 06:50 AM
---
Comments
Where do these geniuses think the money is going to come from. They are seeing "shoots" from the first stimulus. Sorry, those are weeds. You got to plant something for something to grow. The first "stimulus" was political payback.
Even obama said the money is all gone. So 'Steny' where's the money going to come from ?
Posted by: Mark at July 8, 2009 07:50 AM
---
Again, the ivy league educated idiots think they know all, see all and only they can do what's best for our economy. They are no better than Robert McNamara who messed with the Vietnam war. There is no more money. You can't just print it up with nothing to back it up. Just like after you've maxed out your credit cards, you can't use them until you pay something on them. I guess this administration wants us in debt to every other nation and when they come to make a run on our bank, we will be left broken and penniless and everyone will ask, "how did it come to this?" You voted in the wrong idiot, that's what happened. NO second stimulus. The first didn't work. You knew it wouldn't but you kept pushing it. Find another way. You have a college degree. Use that lump about 3 feet above your butt!
Posted by: Lynn at July 8, 2009 08:18 AM
---
Hell Congress, it's only money and not even yours. Go ahead and spend more. We are broke anyway. Make like Zimbabwe.
Some state constitutions do not allow for deficit spending. I wish the Feds had a similar restriction, but they would just violate it anyway.
Posted by: TomR at July 8, 2009 12:01 PM
---
"But I can't be out of money. I still have checks left."
When I was recruited to work in New England I was astounded when a guy from Brown University said that "We can't wait for Reagan's tax cuts to work. We have to get money circulating." I thought he was joking. This was in 1984 but he did not connect the Carter inflation with the collapse of the economy. I can't explain the liberal mind.
Posted by: Avitar at July 8, 2009 01:19 PM
---
Mark, agreed, they are crazy to even let
this kind of thought come out as a
statement.
Posted by: Wild Thing at July 8, 2009 07:34 PM
---
Lynn, love how you put that.
They don't even know where the
money all went to from the first one
nor from the other one Obama did ....
what a total mess.

Posted by: Wild Thing at July 8, 2009 07:37 PM
---
Tom, good idesa, and your right too, that
would get violated too. Just like they stole
from Social Security for so many years.
Years ago when I heard about that I was
so shocked. It was the beginning of my
waking up about being more active and
knowing what was going on.
Posted by: Wild Thing at July 8, 2009 07:40 PM
---
Avitar, LOL good one and that is just
how they are thinking too.
"But I can't be out of money. I still have checks left."
Posted by: Wild Thing at July 8, 2009 07:42 PM
---
Looks like steny belongs on the list this Old Retired Petty Officer would like to take out behind the woodshed. And apply a willow switch, liberally, frequently and at a high rate of speed.
But the other invitation is open. That being me and steny in the street/field/parking lot, stripped to the waist and bare knuckles. He wins, he keeps up with his trash. I win, he packs up and goes home.
I go 5'3" and 145 pounds, wear glasses and hearing aids. I wonder if he even has the balls?
Posted by: Glenn Cassel AMH1(AW) USN RET at July 9, 2009 09:58 AM
---