« Krauthammer: Obama Deceived Americans On Libya | Main | Former USS Cole Commander Has Harsh Words For Obama and His Administration »
September 28, 2012
Complete Video of Israeli Prime Minister Benjamin Netanyahu's Dramatic United Nations Speech – Video
Here is this years speech by awesome Bibi.This is a REAL leader, God bless this man, he is a Hero!!
FULL SPEECH: Israel PM Bibi Netanyahu speaks to the UN, draws red line on Iran.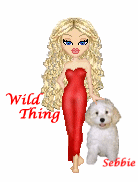 Wild Thing's comment........
I love Bibi, he is always sooo good. His speech is awesome, if you have the time it is well worth watching and hearing his speech.
Obama the disgrace to our country and Bibi an honorable man that loves his country.
Posted by Wild Thing at September 28, 2012 02:47 AM
---