« Rep. Cathy McMorris Rogers: "Obamacare Is Largest Tax in America's History" (Video) | Main | North Carolina Democrat Rep. Hayden Rogers Won't Endorse Barack Obama for President and Will Skip Convention »
July 03, 2012
Rep. Paul Ryan Sums Up the Stakes of the 2012 Election – Video

Rep. Paul Ryan Sums Up the Stakes of the 2012 Election: "This Election is a Choice of Two Futures. . . We have One More Chance as a People. . . "

Paul Ryan stating in the 25 seconds what the 2012 Election is about. It's a choice between two futures, and we have "one more chance" as a people to get back "the American Opportunity Society with a safety net – a free Economy, Economic Freedom, and personal liberty."
That chance is going to come on November 6, when Barack Obama must be defeated.

.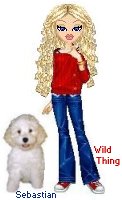 Wild Thing's comment.............
Paul Ryan is so good, I always look forward to the times he is on FOX or doing a press conference.
Posted by Wild Thing at July 3, 2012 03:55 AM
---
Comments
Good video. Actually, I think there are three choices. Two of them bad. Repeal obamacare and stem the growth of govt - good. Lose all remaining freedoms to obamacare and an all intrusive costly govt. - bad. Or, just temporarily slow down the unfettered growth of and control of govt, but still lose our freedoms in the end - bad, and most probable.
Posted by: TomR, armed in Texas at July 3, 2012 12:33 PM
---
Tom, thank you for the breakdown. I hope and pray so much it will be the first one, but like you say not likely.
Posted by: Wild Thing at July 4, 2012 03:23 AM
---
"This time, vote like your whole world depended on it." --Nixon, 68. (Because it does.)
Posted by: Anonymous at July 11, 2012 07:31 PM
---