« Rick Perry To Hold Pro-Israel Press Conference This Week | Main | Obama to Pitch Higher Taxes and Means-Testing Medicare »
September 19, 2011
Democrats To Obama,You Have To Wait But We Will Place Your Massive Bill On Calender For October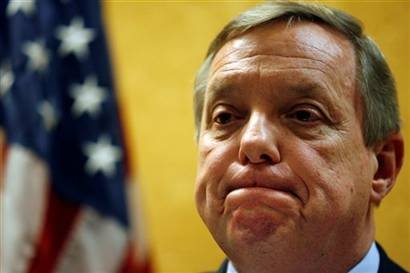 Obama: Pass This Bill Right Away! — Durbin: We Will Get Around To It Some Time In October…

Durbin: Senate likely won't act on Obama's jobs bill until Oct.
The Senate likely will not take up President Obama's plan to create jobs until next month following a planned recess period, the No. 2 Democrat in the chamber said Sunday.
Sen. Dick Durbin (D-Ill.) said the Senate would focus on a number of "related issues" to the $400 billion job-creation legislation this week. But he quickly noted on CNN that Senate Majority Leader Harry Reid (D-Nev.) has placed the massive jobs bill "on the calendar."

The Senate is slated to be in recess Sept. 26-30, returning for legislative business on Oct. 3.
Some debate on the measure could begin "this week," Durbin said. The legislation "is ready," he said, "and poised."
"But it's more realistic it'd be next month," Durbin said.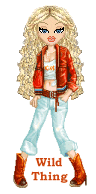 Wild Thing's comment........
So… the urgency that Obama gave this issue – he promised he'd be all over it when he returned from vacation at Martha's Vineyard – has given way to a Senatorial yawn? It appears that, despite having pounded the podium and shouted for immediate passage, he hasn't even gotten his own party members on board for hasty consideration. What happened to "If you love me, you'll help me get this bill passed!"?
Posted by Wild Thing at September 19, 2011 04:50 AM
---
Comments
You would think Obama would have coordinated this campaign with Senate Democrats.
Posted by: BobF at September 19, 2011 09:27 AM
---
A lot of Dems see that obama will have no coat tails in the 2012 elections. Maybe they also see that his enormous spending habits are working against the Dems. Starting to look like the Jimmy Carter meltdown all over again.
Posted by: TomR, armed in Texas at September 19, 2011 12:29 PM
---
Bob, your right, how odd how he keeps going it alone, but then he does act and talk like a dictator. I suppose he thinks he is just that over his fellow dems as well.
Posted by: Wild Thing at September 20, 2011 02:28 AM
---
Tom, good way to put it. "A lot of Dems see that obama will have no coat tails in the 2012 elections."
Posted by: Wild Thing at September 20, 2011 02:29 AM
---