« Thank You Rep. Joe Walsh For Speaking Out About Insulting Senator John McCain ( RINO) Comments | Main | GOP Rep. Paul Ryan and Rep. Allen West Supporting Boehner's Bill »
July 28, 2011
The Tax and Spend Party the Democrats Sign Letter Stating They Will Reject Boehner's Bill, Democrats Prefer To Let America Go To Hell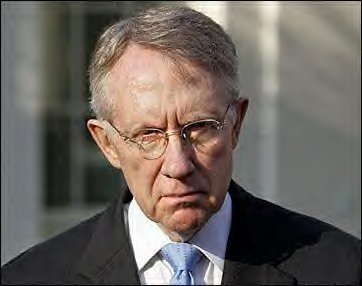 All 53 Senate Democrats signed a letter tonight to House Speaker John Boehner saying essentially that they would rather the US default on its debt than pass the House GOP plan that would cut spending and force another vote next year.

Senate Democrats Promise to Reject Boehner Plan
Fifty-three Democratic senators have signed a letter to House Speaker John A. Boehner saying they intend to vote against his plan for an increase in the debt ceiling, virtually assuring its defeat in the Senate even as the speaker lines up Republican votes to pass it in the House on Thursday.
Votes are not final until they are cast. But if the Democrats hold to their promise in the letter, Mr. Boehner's plan for a six-month increase in borrowing authority will not make it to President Obama's desk.
"We heard that in your caucus you said the Senate will support your bill," the senators say in the letter. "We are writing to tell you that we will not support it, and give you the reasons why."
In the letter, the senators argue that a short-term extension of the debt ceiling would "put America at risk" and "could be nearly as disastrous as a default."

.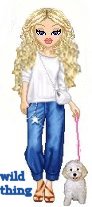 Wild Thing's comment........
I wish the Republicans would stop taking the high road and tell the loud mouthed dems they're going to get physical if they don't stop insulting them. K-BOOM! POW! SMACK! ZAP!
Posted by Wild Thing at July 28, 2011 06:48 AM
---
Comments
Posted by: Carlos at July 28, 2011 08:49 AM
---
I say don't raise the debt ceiling. Let nature take it's course. If chaos occurs blame it on the Dems. If left to nature the free market will straighten itsself out.
Posted by: TomR, armed in Texas at July 28, 2011 12:59 PM
---
Carlos, thank you so much for the images.
Posted by: Wild Thing at July 28, 2011 07:00 PM
---
Tom, wouldn't that be amazing and wonderful if obama would leave the free market alone. I am so angry how he has and keeps messing with our economy and making it almost impossible to grow and start new business. Plus so many companies have left all because of obama.
Posted by: Wild Thing at July 28, 2011 07:03 PM
---