« Former Clinton Campaign Adviser Walks Off FOX News Set Amid Heated Debate | Main | Body Language Expert: Obama Has Contempt In His Eyes For Netanyahu »
May 27, 2011
Netanyahu's Popularity Soaring Following Washington Trip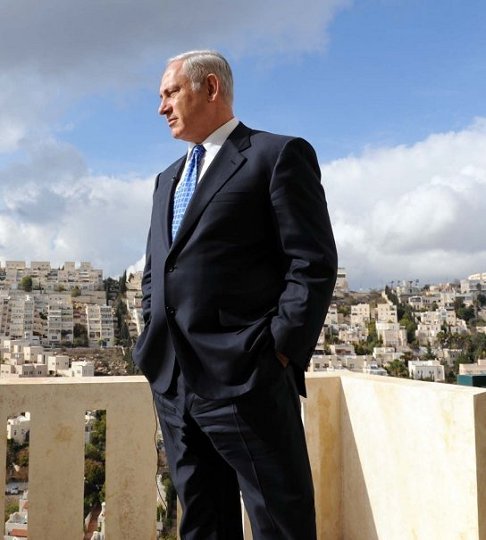 Netanyahu's popularity soaring following Washington trip
Despite tensions in Washington during PM's visit, Israelis generally don't believe Obama is hostile to Israel or that U.S.-Israel relations have been harmed, indicating that the public seems to be turning a deaf ear to analysts who criticized Netanyahu's address to Congress.
It's doubtful that Prime Minister Benjamin Netanyahu, in his wildest, most optimistic dreams, would have dared to imagine when he set off for the United States last week that Israelis would respond to his six-day trip so enthusiastically: According to a new Haaretz poll, they are giving the visit high marks, considering it an overwhelming success.
The poll, conducted by the Dialog organization, under the supervision of Prof. Camil Fuchs of the Tel Aviv University Statistics Department, showed that 47 percent of the Israeli public believes the U.S. trip was a success, while only 10 percent viewed it as a failure.
Nearly half of the public felt "pride" at seeing Netanyahu address the joint session of Congress on Tuesday, while only 5 percent deemed it a "missed opportunity." The rest expressed no opinion, while 20 percent of those questioned said they hadn't watched the speech.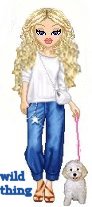 Wild Thing's comment.......

I love it and it sure is well deserved!!!!

Posted by Wild Thing at May 27, 2011 12:47 AM
---
Comments
As I've written here before, Benjamin Netanyahu is the leader of the free world.
Netanyahu is a principled decisive leader who possesses a strong, clear and defined sense of good and evil in the real world.

Netanyahu understands that freedom loving people must always be in the face of tyranny in a constant vigil in strident defense of what Douglas MacArthur described as "the inescapable price of liberty".
The White House of 2011 wallows in beer summits, endless campaign speeches absent the spirit of American exceptionalism, shallow collectivist speeches that never even mention the word freedom shifting American sympathies around the world serving merely to postpone the serious business of governing in the defense of freedom on the world stage.
The White House of 2011 governs within a creed of sloth and deceit that wallows in failure and denial, remains consumed in the torrid long past history of slavery, sees all of life through the prism of race, and immersed in guilt, is endlessly fault finding in our nation's noble history finding inequality and injustice in everything under the sun no matter how good life is; a mindset where individual choices in life are made for you by the collective because you are incapable of making them for yourself.
It is a belief system where individual freedom and freedom of choice are antipathy; a despicable, vile, loathsome creed that empowers the collective with themselves: elitist central planners with tyrannical dominion over all to govern us all in a life by government ration.
Benjamin Netanyahu grasps fully the responsibility of world leaders to govern clearly and with conviction in the defense of freedom against its enemies and particularly those, like our own American President, who are indifferent about it.
Any decent review of speeches from dais of the United Nations in New York over the past two years, concludes with clarity, certainty, and without any doubt or reservation that Benjamin Netanyahu is the leader of the free world.
Posted by: Carlos at May 27, 2011 08:53 AM
---
Posted by: darthcrUSAderworldtour07 at May 27, 2011 10:56 AM
---
Born in Tel Aviv in 1949, Benjamin Netanyahu grew up in suburban Philadelphia where he graduated from Cheltenham High School active in the debate club.
In 1967, he returned to Israel serving as a combat soldier in the IDF where he rose to be a Captain and Commander in the elite special forces.
After his Army service, Netanyahu returned to the United States and earned a Bachelor of Science degree in Architecture from MIT and political science at Harvard.
He still speaks English with a Philadelphia accent and is more pro America than you know who.
Can we get Bibi a Hawaiian birth certificate ?
http://www.theodoresworld.net/archives/2010/03/muslim_obama_the_antisemite_an.html
Posted by: Carlos at May 27, 2011 01:50 PM
---
Suffice it to say you could paper a room with his resume' and have some left over for the floor. Mean while Berry's would barely cover the toilet seat around the rim.

Posted by: Mark at May 27, 2011 03:29 PM
---
Fantastic input, thank you all so much.
Posted by: Wild Thing at May 28, 2011 04:42 AM
---