« Senator Max Baucs On Obamacare's Agenda - Redistribution Of Wealth | Main | Obama To Require Lenders To Eliminate Monthly Mortgage Payments For Unemployed »
March 26, 2010
Muslim Obama the anti-Semite and Israel Hater Unforgivable Treatment and Demads of Netanyahu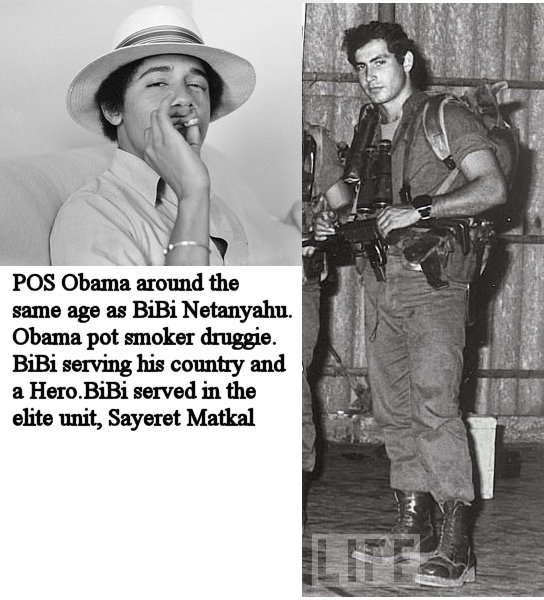 .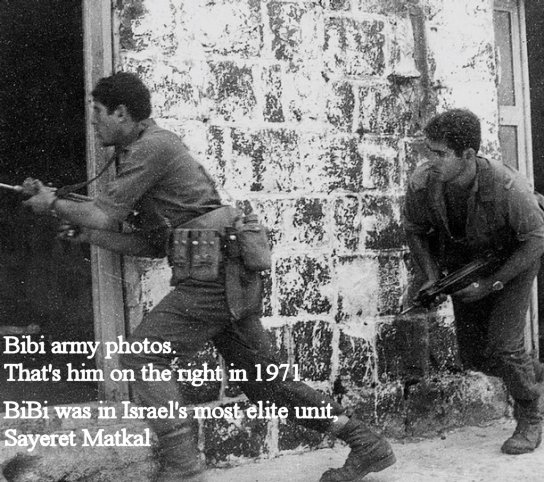 .
Obama was said to have walked out of the meeting, saying to Mr Netanyahu: 'Let me know if there is anything new'
Binyamin Netanyahu humiliated after Barack Obama 'dumped him for dinner'

For a head of government to visit the White House and not pose for photographers is rare. For a key ally to be left to his own devices while the President withdraws to have dinner in private was, until this week, unheard of. Yet that is how Binyamin Netanyahu was treated by President Obama on Tuesday night, according to Israeli reports on a trip viewed in Jerusalem as a humiliation.
After failing to extract a written promise of concessions on settlements, Mr Obama walked out of his meeting with Mr Netanyahu but invited him to stay at the White House, consult with advisers and "let me know if there is anything new", a US congressman, who spoke to the Prime Minister, said.
"It was awful," the congressman said. One Israeli newspaper called the meeting "a hazing in stages", poisoned by such mistrust that the Israeli delegation eventually left rather than risk being eavesdropped on a White House telephone line. Another said that the Prime Minister had received "the treatment reserved for the President of Equatorial Guinea".
Left to talk among themselves Mr Netanyahu and his aides retreated to the Roosevelt Room. He spent a further half-hour with Mr Obama and extended his stay for a day of emergency talks to try to restart peace negotiations. However, he left last night with no official statement from either side. He returned to Israel yesterday isolated after what Israeli media have called a White House ambush for which he is largely to blame.
Sources said that Mr Netanyahu failed to impress Mr Obama with a flow chart purporting to show that he was not responsible for the timing of announcements of new settlement projects in east Jerusalem. Mr Obama was said to be livid when such an announcement derailed the visit to Israel by Joe Biden, the Vice-President, this month and his anger towards Israel does not appear to have cooled.
Robert Gibbs, the White House press secretary, cast doubt on minor details in Israeli accounts of the meeting but did not deny claims that it amounted to a dressing down for the Prime Minister, whose refusal to freeze settlements is seen in Washington as the main barrier to resuming peace talks.
The Likud leader has to try to square the rigorous demands of the Obama Administration with his nationalist, ultra-Orthodox coalition partners, who want him to stand up to Washington even though Israel needs US backing in confronting the threat of a nuclear Iran.
"The Prime Minister leaves America disgraced, isolated and altogether weaker than when he came," the Israeli daily newspaper Haaretz said.
In their meeting Mr Obama set out expectations that Israel was to satisfy if it wanted to end the crisis, Israeli sources said. These included an extension of the freeze on Jewish settlement growth beyond the ten-month deadline next September, an end to building projects in east Jerusalem and a withdrawal of Israeli forces to positions held before the second intifada in September 2000.
Newspaper reports recounted how Mr Netanyahu looked "excessively concerned and upset" when he pulled out a flow chart to show Mr Obama how Jerusalem planning permission worked and how he could not have known that the announcement that hundreds more homes were to be built would be made when Mr Biden arrived in Jerusalem.
Mr Obama then suggested that Mr Netanyahu and his staff stay at the White House to consider his proposals so that if he changed his mind he could inform the President right away. "I'm still around," the daily newspaper Yediot Aharonot quoted Mr Obama as saying. "Let me know if there is anything new."
With the atmosphere so soured by the end of the evening, the Israelis decided that they could not trust the telephone line they had been lent for their consultations. Mr Netanyahu and Ehud Barak, his Defence Minister, went to the Israeli Embassy to ensure that the Americans were not listening in.
The meeting came barely a day after Mr Obama's health reform victory. Israel had calculated that he would be too tied up with domestic issues to focus seriously on the Middle East
.
Obama "Demands" Netanyahu's peace answers by Saturday

Prime Minister Binyamin Netanyahu will convene his senior ministers on Friday to discuss the demands made by US President Barack Obama and his overall trip to Washington – a trip that, because of negative atmospherics and amid a paucity of hard information, has been widely characterized as among the most difficult in recent memory.
Officials in the Prime Minister's Office continued to throw a blackout on the Netanyahu-Obama meeting, as well as give only very sketchy information about the commitments that the US is demanding of Israel as a precursor to starting the proximity talks with the Palestinians. The US, according to officials, wants these commitments by Saturday so it can take them to the Arab League meeting in Libya and receive that organization's backing for starting proximity talks.
According to a Palestinian Authority official in Ramallah, the US administration on Thursday informed the PA that the Netanyahu meetings in Washington did not produce any agreement on the issue of construction in east Jerusalem.
~snipet ~
DEMANS FROM OBAMA AND HIS TREATMENT OF BIBI
The administration's treatment of Netanyahu during his meeting with Obama created the impression of a deep crisis in relations. As Jackson Diehl wrote in The Washington Post, the White House's refusal to allow non-official photographers record the Obama-Netanyahu meeting, and the fact that no statement was issued afterward, led to the impression that "Netanyahu is being treated as if he were an unsavory Third World dictator, needed for strategic reasons but conspicuously held at arms length."
According to various Israeli sources, the Obama administration is asking for Israel to commit to some type of limitation on building in east Jerusalem; to show a willingness to deal with the so-called core issues of borders, refugee and Jerusalem already in the indirect talks; and to agree to a number of confidence building measures, including the release of hundreds of Fatah prisoners.
There were also reports, not confirmed, that the administration had asked for a commitment to extend the moratorium on housing starts in the West Bank settlements beyond the 10-months originally declared.
.


Wild Thing's comment.........
Don't give in, Bibi! Bibi, your answer should be bombing Iran. Don't cave to our pathetic limp wristed Obama.
Obama loves tyrants because HE is one himself. This is just beyond the pale, it just gets worse and worse.
Obama thinks this is going to placate the Muslims, it won't!
Every single day, just when you think this crass, soulless man couldn't possibly do anything more to embarrass and ruin this country, which was great before he infested the White Houset, he does something else hateful and beyond the pale.
May God be with Israel, and may they not think we all support this evil Marxist.

Hello Mossad, we don't like him.......just saying.

Posted by Wild Thing at March 26, 2010 05:50 AM
---
Comments
Well, all the g-d liberal jews voted for Obama as if he was the Messiah! What were they thinking. The writing was on the wall!!!!
Oh, if only our pravda press had done a bit more honest investigating reporting, the eyes of many people might have been opened before it was too late. The press in this country bears a HUGE responsibility in this. BUt still... everyone who wanted to see could have seen this coming.
Posted by: Eddy Burke at March 26, 2010 06:49 AM
---
And to make matters worse, the new mountain buster J-DAMS which Israel ordered to be used if they had to take out Iran were enroute to Israel but the nubian wannabe king of the world turned the shipment around and is having it sent back to the US. All I can say on this Friday is FUCK YOU O'Vomit and may your rotten ass burn in hell for what you are doing.
Posted by: Eddie (Enemy of the State) at March 26, 2010 09:46 AM
---
His treatment of Mr Netanyahu was disgusting. But, I bet Barrack's brothers in the Arab world are smiling.
Posted by: BobF at March 26, 2010 10:00 AM
---
obama snubs our friends on a regular basis. His goofy gifts to the Brits. Then he snubbed the French by having a private dinner with his wife at a fancy Paris restaurant instead of dining with the French president.
But he high fives with all the anti American leaders. obama treated Chavez and Castro like old school chums.
This latest treatment of the leader of the only pro America/West country in the Middle East is both sickening and dangerous. If Israel believes she stands completely alone she is liable to act in desperation.
Posted by: TomR at March 26, 2010 10:29 AM
---
The respective picture differences of each man at age 22 are telling.
Posted by: Curmudgeon at March 26, 2010 12:23 PM
---
He doesn't have the couth of even the most junior officer. And he's the CIC??!!
He's a muslim, he knows nothing of foreign policy and he has all the class of a Chicago pimp. What a freaking disgrace.
Posted by: Jim at March 26, 2010 01:10 PM
---
Some how I can Picture Obombo in a 51 Buick Roadmaster with 2 Chrome Air horns on
the front fenders along with red lights in the fender port holes. 2 whip antennas with
coon tails hanging from each, fender skirts, flipper hub caps and the whole deal painted
bright red and white.. Picture that if you can.. When I was a kid back in the Fifties a
Certain segment of society drove cars just like that…Grin!!! Oops I forgot a sun visor
Dbl Grin!!!
Posted by: Gator at March 26, 2010 02:35 PM
---
Eddy Burke, yes the writing sure was on the wall. Too bad they did not put their brain in gear instead of believing the baloney of hope and change. Those words should be listed along with other 4 letter words now after obama has had his career on them. grrrrrrrrr
Posted by: Wild Thing at March 26, 2010 06:58 PM
---
Eddie (Enemy of the State), thank you so much for sharing about that. I agree sooooo much Eddie with what you said. Ditto all of it.
Posted by: Wild Thing at March 26, 2010 06:59 PM
---
BobF., I bet they are too. He will never win the favor of most muslims but he will with the ones that don't care if he said he was a "christian" which no way could he be imo.
Posted by: Wild Thing at March 26, 2010 07:01 PM
---
Tom, thank you for mentioning the gifts he has given, Yes there is that too, and how he will not follow prodical of the Oval Office with all these heads of State. It is so embarsssing too.
Posted by: Wild Thing at March 26, 2010 07:06 PM
---
Curmudgeon, your right, what a huge difference and in so many ways.
Posted by: Wild Thing at March 26, 2010 07:08 PM
---
Posted by: Wild Thing at March 26, 2010 07:10 PM
---
Gator, LOL hahahaha good one.
Posted by: Wild Thing at March 26, 2010 07:11 PM
---
Simple picture him as a cheap Pimp.
Posted by: Mark at March 26, 2010 10:09 PM
---