« Obama's DEATH To America Obamacare Means IRS Need New Army Of 1,054 Including 81 IRS Agents to Enforce Tanning Spa Tax | Main | Obama Planning To Replace General Petraeus as Commander of US and NATO Forces in Afghanistan »
February 16, 2011
The 1st Marine Division Marines of "The Old Breed" Celebrate 70 Years ~ Awesome Video Tribute!

The 1st Marine Division was activated aboard the battleship Texas February 1, 1941. It is the oldest, largest, and most decorated division in the United States Marine Corps. Marines with 1st Marine Division Combat Camera pay tribute to "The Old Breed" on its 70th anniversary.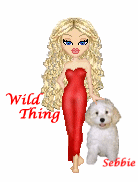 Wild Thing's comment........
Please know that we are all so grateful for your sacrfice!! You are our heros!!!!!
Posted by Wild Thing at February 16, 2011 05:50 AM
---