« DEMOCRAT Rep. Emanuel Cleaver Earmarks $48 BILLION to Pal Who Runs Child Day Care Center From Home With His Wife | Main | Democrats Pile On Earmarks Into Realm Of Total Insanity »
December 16, 2010
House of Representatives Passes Repeal of 'Don't Ask, Don't Tell'
Mike Pence Opposes Don't Ask, Don't Tell Repeal

House of Representatives Passes Repeal of 'Don't Ask, Don't Tell'
House lawmakers approved a bill Wednesday to end the "don't ask, don't tell" law, giving new momentum to an effort backed by President Obama, Pentagon leaders and gay rights activists to end the ban on gays serving openly in the military this year.
The House voted 250 to 175 to repeal the 17-year Defense Department law that bars gays and lesbians from serving openly in uniform. The 75-vote margin was wider than a similar vote in May. Fifteen Republicans voted for the bill while 15 Democrats opposed it.

Wednesday's vote sends the bill back to the Senate, where a vote will not occur until next week at the earliest, if at all, according to Senate aides.

The bill's language originally appeared in an 800-page defense authorization bill passed by the House in May. But the bill failed a procedural vote in the Senate last week, requiring the House to vote again on a new measure to end the ban.
Sens. Joseph I. Lieberman (I-Conn.) and Susan Collins (R-Maine) introduced the new bill last week, believing it will earn broader Republican support after the Senate completes consideration of the New START Treaty and government spending.

Sen. Olympia Snowe (R-Maine) said Wednesday she would join Republican colleagues Scott Brown (Mass.) and Lisa Murkowski (Alaska) in voting to end the ban if the Senate votes again on the bill
Most House Republicans opposed Wednesday's vote
In a conversation with reporters before the vote, Rep. Buck McKeon (R-Calif), who is slated to chair the House Armed Services Committee in the next Congress, said Democrats "were more concerned about 'don't ask don't tell,' I believe, than about the military and about carrying out our responsibilities for those who are laying their lives on the line every day to protect us. That's a bad system."
House Votes to Repeal Don't Ask, Don't Tell; Loretta Sanchez Says Gay Soldiers Can Bolster National Security
The endless screaming you hear is from a rural Virginia estate, the home of former Orange County Congressman Robert K. Dornan, who must be quite aroused by today's events.

Loretta Sanchez, the woman who ended his notable political career in 1996, today did what Dornan, long a vocal opponent of gay rights, would have never done even with a gun to his head: She voted to allow gay and lesbian citizens to serve openly in the U.S. military.
Sanchez took the vote, which passed 250-175, in stride.
"Repealing 'Don't Ask, Don't Tell' is the right thing to do," the Santa Ana congresswoman said in a prepared statement. "Everyone who is willing and able to serve their country should be able to do so, regardless of sexual orientation. This is an issue of national security as well as fairness that affects every single American."
According to wire service reports, Rep. Duncan Hunter (R-San Diego), the son of an old Dornan pal, said it's wrong to treat the U.S. military like "the YMCA" and argued that "a liberal crusade to create a utopia" must end.
.


House Republicans who votes for DADT repeal
Biggert(IL)
Bono Mack (CA)
Campbell (CA)
Cao (LA)
Castle (DE)
Diaz-Balart, L (FL)
Djou (HI)
Dreier (CA)
Ehlers (MI)
Flake (AZ)
Paul (TX)
Platts (PA)
Reichert (WA)
Ros-Lehtinen (FL)
.


Oliver North: Repealing 'Don't Ask, Don't Tell' Could Be 'Very Detrimental' to Military
and also notes take from :
FOX News
"Stunning assault on the all-volunteer military, the very best in the world. Barack Obama now intents to treat them like lab rats in a radical social experiment, and it can be very, very detrimental. This guy is in so far over his head you can't find him with sonar. And proof of that is the comment he made by the Navy Corpsman, in calling him a "corpse" man."
From Ollie North's Op Editorial he writes:
An old axiom, "If it ain't broke, don't fix it," has been replaced by the Obama White House with one of its own: "If it ain't broke, fix it till it is."
That's certainly what the O-Team is doing to the U.S. military.

Congressional testimony, Army Chief of Staff Gen. George Casey, Adm. Gary Roughead, who is the chief of naval operations, Air Force Chief of Staff Gen. Norton Schwartz and Marine Commandant Gen. James Conway all urged that the law remain unchanged while American troops are at war. Conway, who retires next week after more than 40 years of service, was blunt: "My best military advice to this committee, to the secretary and to the president would be to keep the law such as it is."
That advice was ignored by the O-Team.
Adm. Mike Mullen, chairman of the Joint Chiefs of Staff, made a startling statement in congressional testimony last week. When asked if allowing open homosexuals into the U.S. military would lead to a mass exodus of troops from active service, he boldly declared that they can "find another place to work."
67 percent of all Marines, more than 60 percent of special-operations personnel, and 57 percent of soldiers in Army combat units believe changing the law would hurt military efficiency, unit cohesion, readiness, and retention. Overall, 35 percent of service members deployed overseas said that changing the law in current circumstances would have a negative impact on combat effectiveness. And, perhaps most telling, nearly one-third of all those who are now part of the best-educated, best-trained, and most-combat-experienced military in history will consider "getting out" rather than serve side by side with openly homosexual men or lesbians.
Our all-volunteer military, particularly the Marines, Army combat arms, and special-operations forces — and their families at home — are making extraordinary sacrifices to protect us from an implacable enemy. The young Americans I see on the battlefields of Mesopotamia and in the shadow of the Hindu Kush are warriors in the crucible of mortal combat. They deserve better than to be treated like lab rats in Mr. Obama's radical social experiment.
— Lt. Col. Oliver North, USMC (Ret.), is the host of War Stories on the Fox News Channel, author of the New York Times–bestselling American Heroes in Special Operations, and the founder and honorary chairman of Freedom Alliance.
.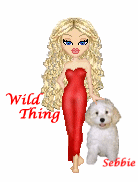 Wild Thing's comment.........
Some names I am familiar with are no surprise like Cao and Castle. Or even Ron Paul. Djou being touted as the Republican version of Barack Obama. Djou was defeated in the last election and is being replaced by an uber progressive labor attorney who will make Nancy Pelosi look like a moderate.

Marine Corps General James Amos immediately condemned the vote as costing lives: "When your life hangs on a line on the intuitive behavior of the young man that sits to your right and your left, you don't want anything distracting that."
Posted by Wild Thing at December 16, 2010 04:50 AM
---
Comments
Indiana Representative Mike Pence is solid, one of the best and most consistent and reliably conservative members of the U.S. House of Representatives.
Posted by: Carlos at December 16, 2010 08:05 AM
---
Adm Mullen is a jerk. He has his nose so far up the proverbial butts of the left that he can't see what's happening right in front of him.
Posted by: BobF at December 16, 2010 08:05 AM
---
No surprise to see David Drier as being one of the supporters. He is a homosexual.
One only needs to look at the incarcerated PFC, accused of being the source of the Wikileaks, to see the benefits of having gays in the military. One of the reasons he gave for his actions was the fact that he was a homosexual.
Hard to get any more blatant than that.
The hypocracy of the Democrats knows no bounds.
Posted by: Sean at December 16, 2010 10:34 AM
---
Now they will be allowed to serve OPENLY in the Military, this is a crock of shit.
Now obama's destroying our Military.
Posted by: Mark at December 16, 2010 04:07 PM
---
Here I go again but I see this as being somewhat hypocritical. I served aboard 3 ships In the Navy the USS Frank Knox DDR 742, USS Dixie AD 14 and the USS Prairie AD 15 each and every ship had gays onboard
we all knew who they were and never did it cause a problem.. I went through Divers school in San Diego
with one. no big deal..Now there is a Lt.Col at Mountain Home AFB who is a highly decorated F-15 Pilot
with 19 years of service who is about to be discharged because. He is gay. I know there is a large number of grunts that owe their life to this man. Question if they knew that he was gay they would have had the
combat air controller to tell him don't drop his ordnance. I think not .I think a gay person can kill with
the best of the troops.. Basically the same has been said about women in combat.. Russian women
were the top Snipers in WWII and a Female Russian Col led her troops into Germany and captured
the east side..I tolerate all kinds of people even gays and I say hell no to gay marriage but I have seen
them work as hard as anyone and never any sexual promiscuity on the job or ships I served on. It's
only my opinion….

Posted by: Gator at December 16, 2010 04:45 PM
---
Anyone who has been in the military has served with homosexuals and they knew it. Difference was those that were homosexuals kept it to themselves and everyone else looked the other way as long as the job got done and that gay person didn't come on to anyone that wasn't gay. But, you never saw a straight guy go out on the town with the gay one. Two straight guys would go out together, bar hopping, looking to meet women but a straight and gay guy wouldn't go out bar hopping together. Working with someone and rooming with them are different things. The Air Force barracks have two man rooms. Will exceptions be made for those who are homosexual?
Posted by: BobF at December 16, 2010 09:24 PM
---
I personally have heard troops commenting on fragging if the distractions endanger them, and i am loathe to see the day when the military is beset with murders, deaths and the constant distraction of 'civil rights' prosecutions.
Posted by: Chris Taus at December 16, 2010 09:55 PM
---
I want to thank each one of you for your input. It means a lot to read all your various opinoins and all are important to me. Thank you.
Posted by: Wild Thing at December 17, 2010 12:57 AM
---