« Toys For Tots ~ Thank You Marines! | Main | House of Representatives Passes Repeal of 'Don't Ask, Don't Tell' »
December 16, 2010
DEMOCRAT Rep. Emanuel Cleaver Earmarks $48 BILLION to Pal Who Runs Child Day Care Center From Home With His Wife

Redistribution on steroids
Rep. Emanuel Cleaver Earmarks $48 BILLION to Pal Who Runs Child Day Care Center From Home With His Wife

Redistribution on steroids

Rep. Cleaver has proposed a $48 billion earmark
When absurdity gives way to hilarity, you must be talking about politics.
In the midst of a colossal global concern for the economic stability of our great nation, Emanuel Cleaver, Missouri's 5th Congressional District representative, has one small earmark on his wish list that deserves some attention.
Cleaver has listed a new earmark — one of several — and he promises to "fight for every one." But this is a whopping $48 billion package that must go down as the grandaddy of all earmarks.

Proposed by a gentleman named Lamar Mickens, president of the not-for-profit Quality Day Campus, the $48 billion earmark would funnel money into the inner cities to give money to the poor and thereby produce a much larger consumer class to buy the goods and services produced in this country.
Just call this redistribution on steroids.

Cleaver's office says this of the proposal:
"The Epicenter is a proposed estimated $48 billion (Phase One) mass scale urban reclamation project for combating, reducing, reversing and/or eliminating poverty within under served communities by utilizing mass scale economic redevelopment to bring about stability and self reliance.

The $48 billion would go to Cleaver's friend, a gentleman named Lamar Mickens, president of the not-for-profit Quality Day Campus who runs the organization out of his Kansas City home.
Currently Mickens operates this massive proposal out of his home but with Cleaver's help, this earmark could put him on the road to success.
Cleaver provides a link to a Mickens "manifesto" where a lengthy agenda is outlined — but again with no specifics other than the rich should provide money to the poor so that the poor will have more money to spend.
Lamar Mickens is the President and the Treasurer of Quality Day Campus, Inc. His wife Cynthia is the Vice President of Quality Day Campus, Inc.

It's classified as a child day care center that he runs out of his home!
.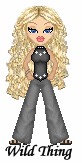 Wild Thing's comment.........
These people make me sick! This guy is stealing our hard earned money for crap like this. Two things to be ticked off about. sheesh!!!!!
REPERATIONS........Pure and simple REPERATIO
I remember this POS, he is the LIAR who manipulated the press with the claim he was spit on by Tea Party people. And as always the Tea Parties were video taped and they have proof that this guy had lied. NO one spit on him.
(Rep. Emanuel Cleaver (D-Mo.) issued a statement late Saturday saying that he was spit upon while walking to the Capitol to cast a vote, leading the Capitol Police to usher him into the building out of concern for his safety. )
Posted by Wild Thing at December 16, 2010 04:48 AM
---
Comments
If that pan-african socialist maggot ever got close to me, I'd hocka projectile so big at him, he'd need the Fire Department to remove it from his cratered face.
Posted by: Eddie (Enemy of the State) at December 16, 2010 08:04 AM
---
This guy has a street named after him in Kansas City. He'll be like Charlie Rangel in that no matter what he does, he'll be reelected with that inner city vote.
Posted by: BobF at December 16, 2010 08:09 AM
---
To be honest, 90% or more of the Blacks elected to national office show why Africa has never developed. Graft, corruption, abuse of power and self serving attitudes. I really do hope that Allen West and a few others change this perception but he has already worried me by stating that he was planning to join the Congressional Blac Caucus. We will see.
Posted by: TomR,armed in Texas at December 16, 2010 12:10 PM
---
I wonder what his kick-back would be? This is out and out theft.
Posted by: Jim at December 16, 2010 03:24 PM
---
What the hell is he going to do with that much money.
Posted by: Mark at December 16, 2010 04:09 PM
---
Ditto to all of you big time. This should be labeled a crime big time.
I agree too Mark about what on earth so much money for a Day care? Even if they have teens in it and sports it is still out and out robbery from our money.
Posted by: Wild Thing at December 17, 2010 01:02 AM
---
48 billion or million I wanted to know before I said anything to anyone, because 48 billion is so high.Both amounts should be prison time.
Posted by: Steve Perrault at December 18, 2010 02:53 AM
---