« Time Poll: One in Four Americans Believe Barack Obama is Muslim | Main | Steinitz Demands Ultimatum for Iran »
August 20, 2010
New NRSC Ad Focuses on Obama and the Democrats' "Extreme" Agenda
New NRSC Ad Focuses on Obama and the Democrats' "Extreme" Agenda
National Republican Senatorial Committee, that sets the record straight on who is actually "extreme" – Republicans or Obama and his agenda.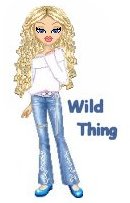 Wild Thing's comment.........
Great - put the hammer down. See you in November 'RATS! The exterminators are coming to town!
I hope they run this as a tv ad so the sheep will see it and maybe wake the hell up.
It's good to see Obama's mosque support already noted in a Republican ad. Next up: Pelosi's "Investigate Mosque opponents!" High quality ammunition.
Posted by Wild Thing at August 20, 2010 01:45 AM
---
Comments
Saw a bumper sticker today saying: "support our troops: we are going to need them to take down the government". Loved it!!
Posted by: Eddy Burke at August 20, 2010 02:28 PM
---