« New NRSC Ad Focuses on Obama and the Democrats' "Extreme" Agenda | Main | Ground Zero Mosque Developers Refuse to Rule Out Using Funds From Iran and Ahmadinejad »
August 20, 2010
Steinitz Demands Ultimatum for Iran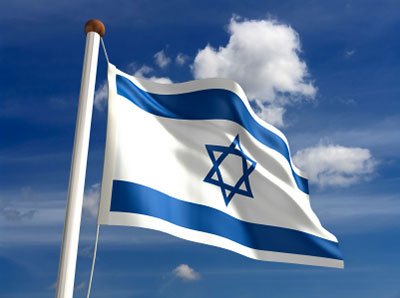 Steinitz demands ultimatum for Iran

Raising the stakes: Finance minister says America must warn Tehran of military strike within weeks; 'Time has come for whole world, under US leadership, to present Iran with unequivocal ultimatum,' he says
The US should issue a strict ultimatum to Iran, warning that the possibility of a military strike will turn into reality within weeks should Tehran fail to curb its nuclear program, Finance Minister Yuval Steinitz said Thursday.
In the first such statement by a Cabinet member, Steinitz said: "The US must issue a clear ultimatum to Iran, tell it that if it does not change its behavior within weeks, the military option that has been on the table up until now will become relevant."
Steinitz, who is a close associate of Prime Minister Benjamin Netanyahu, is familiar with Iran's nuclear program from his service as the chairman of the Knesset Foreign Affairs and Defense Committee.
"It's time for the whole world, under US leadership, to issue Iran a clear ultimatum that if it does not change its ways in a clear and verifiable manner, it can expect an American attack, or at least a naval blockade," he said.
Steinitz refrained from mentioning Netanyahu's stance on the matter, but said the demand for an ultimatum is being made despite certain achievements in diplomacy and other measures adopted by the international community.

He also disputed claims by the by former US ambassador to the UN John Bolton, who said Israel has "days" to attack Iran before Russia fuels its Bushehr nuclear facility.
"Bushehr is only one reactor, and not necessarily the most significant one in respect to the nuclear issue. However, Iran's progress in enriching (uranium) and its aspirations for nuclear weapons continue and must be stopped," the finance minister said.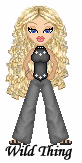 Wild Thing's comment........
I think they are worried if we would back them up or not and they should be. Obama has already proven in many ways who he is on the side of and it is NOT Israel. It must be frustrating for them like it is for all of us, to want a President that is a real leader and a darn good one and instead we are stuck with a Jew hating, America hating, Israel hating Muslim.

....Thank you Mark for sending this to me.

Mark
3rd Mar.Div. 1st Battalion 9th Marine Regiment
1/9 Marines aka The Walking Dead
VN 66-67


Posted by Wild Thing at August 20, 2010 01:47 AM
---
Comments
It's a sad state of affairs. O and co. won't stand up to China and Russia on this. So, Israel is on it's own. We'll just hide behind the U.N. It's pitiful.
Posted by: Jim at August 20, 2010 04:16 PM
---
Well this is confusing. Why is the Finance Minister making this statement?
Unless it is a backward way of telling the U.S. We need your support because we are going to take out those sites whether you like it or not.
Posted by: Mark at August 20, 2010 05:47 PM
---