« Air Force Aircraft Supporting EAA AirVenture at Oshkosh 2010's "Salute to Veterans" | Main | Restoring Honor Rally in Washington, D.C. Today »
August 28, 2010
Military Dog Helps Service Member with PTSD
Military Dog Helps Service Member with PTSD
Video about how a joint study by several health organizations revealed 82 percent of people diagnosed with Post Traumatic Stress Disorder partnered with a trained psychiatric service dog will have fewer symptoms. Provided by American Forces Network Afghanistan.
Service dogs help heal military veterans
The wounds of war are not always physical. Battle anxiety leaves many soldiers emotionally scarred with post-traumatic stress disorder (PTSD), which can lead to lifelong disability if inadequately treated.
Coming to the rescue is the Paws for Purple Hearts program, with dogs trained to assist veterans with emotional and physical disabilities.
The concept of service dogs, trained to assist people with mobility or other impairments, originated in 1975 at the Bergin University of Canine Studies, Santa Rosa, Calif. The concept has now been expanded for an innovative program designed for wounded veterans.
In January the first group of dogs selected from the pilot program of Paws for Purple Hearts will report for duty at the Walter Reed Warrior Transition Unit in Washington, D.C. Veterans suffering from PTSD will train these dogs to become companions for other soldiers returning home with physical disabilities.
"The experience of losing a close friend and feeling helpless leaves a scar,'' said Rick Yount, director of Paws for Purple Hearts. "It's very important to address it and come to some type of understanding of what they could and couldn't do in the situation.''

Unconditional love

In the first part of the program, the unconditional love of the golden retrievers and Labrador retrievers in the program is part of a trauma-recovery team for incoming veterans suffering from PTSD.
Emotional affection is needed to praise the service dog, an empathic quality needed for veterans to recover. "Dogs won't let you isolate,'' Yount said, adding that they serve as grounding and help the veterans develop patience.
During a three-month training period, the service dog is taught vital skills to aid physically disabled soldiers, including the ability to retrieve items, turn on lights, open and close doors, and push wheelchairs. Once trained, the service dogs can accomplish many tasks typically performed by family members and attendants.
Second phase
In the second part of the program, the service dog moves to the next level, leaving the PTSD-afflicted trainer for a new human companion. The difficulty of saying goodbye to a new friend often brings up feelings of lost comrades, but with a significant difference: A sacrifice is being made for the good of another comrade returning from combat.
"Maybe they couldn't help their friend hit by an IED (improvised explosive device), but helping another veteran helps them to deal with the loss,'' Yount said.
Combat veterans usually have a difficult time expressing feelings about severe wartime trauma, and initial results are positive. "The vet can be more relaxed and less hypervigilant,'' he said.
According to the Army Surgeon General's special assistant for mental health, Col. Elspeth Cameron Ritchie, M.D., the Army is using dogs "much more" to help soldiers recovering from post-traumatic stress disorder (PTSD).
"Animals are not just cute," Ritchie said. "They provide support."
The observation came at a 2010 NAMI Convention symposium on "Veterans and Military Mental Health," focusing on the needs of returning soldiers from Iraq and Afghanistan, as well as other veterans.
Ritchie's statement was consistent with the findings of a National Alliance on Mental Illness (NAMI) report released last year, Depression: Gaps and Guideposts, which found that about 20 percent of people living with depression have used animal therapy in treatment, with 54 percent finding it "extremely" or "quite a bit" helpful.
The dogs, provided by the Psychiatric Service Dog Society, are trained to help jolt a soldier from a flashback, dial 911 on the phone, and even sense a panic attack before it starts.
The dog also provides emotional comfort, and can help a veteran with a sense of responsibility, optimism, and self-awareness.

.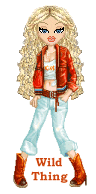 Wild Thing's comment.......
I love animals and I can see how having a dog or a cat to be with one of our troops when they come back would help a lot. It is a special relationship that a person has with these gifts from God.
Posted by Wild Thing at August 28, 2010 05:47 AM
---
Comments
I'm glad they have these service dogs for the troops. Enjoying the fun and affection of a dog will really help relieve stresses and anxieties. I am also glad to see that a number of dogs adopted by troops overseas have been allowed to be shipped back to the States. That was something we were not allowed to do in Vietnam and our dogs had to be left behind.
Now if we could just train cats to sniff out bombs, LOL.
Posted by: TomR, armed in Texas at August 28, 2010 09:48 AM
---
Better late that not.
A cat would put if in the litter box.
Posted by: Mark at August 28, 2010 10:26 AM
---
Since they upped the voltage on my Zyperex, I'm feeling much better now.
It's about time they came out with something like this. A real friend when no one else is around and thats the time when you really need suport.
Posted by: Mark at August 28, 2010 07:40 PM
---
Tom, giggle, that is cute about cats.

Mark, thanks for sharing that, I agree. They really are companions and I love how they look at you like whatever you are saying they are oh ok if that is how it is, they do these double takes that are so adorable.
Posted by: Wild Thing at August 29, 2010 12:50 AM
---