« 'Son of Hamas' Warns U.S. Fatally Falling For Lies ~ WAKE UP and Stand Against Islam! | Main | Military Dog Helps Service Member with PTSD »
August 27, 2010
Air Force Aircraft Supporting EAA AirVenture at Oshkosh 2010's "Salute to Veterans"

EAA Airventure Oshkosh 2010 "Salute to Veterans"
More than a dozen legendary CAF warbirds to participate at Oshkosh
A compilation of clips from Airventure 2010 set to "Clocks" by Coldplay.
Highlights include:
DC3 (And DC2) Reunion "The Last Time"
Many military jets including the F-15, F-16, Sea Harrier, and F-4 Phantom II
Commemorative Air Force Units from throughout the U.S. are lending their support to EAA AirVenture's "Salute to Veterans" with more than a dozen legendary aircraft that will be part of the air shows and ground displays in the warbird area.

Among the airplanes that are confirmed are two airplanes whose 75th anniversaries will be recognized at Oshkosh: the B-17 Texas Raiders from Houston, Texas, and the C-47 Bluebonnet Belle from Burnet, Texas. In addition, several P-51 Mustangs and such aircraft as the B-25, SNJ, SBD Dauntless, SNJ Texan and PT-26 will be parked among the rows of warbirds at AirVenture.
"The dedication and support of the Commemorative Air Force and its Units throughout the U.S. is helping to make the Salute to Veterans at EAA AirVenture an unforgettable event," said Tom Poberezny, EAA chairman/president and AirVenture chairman. "These aircraft are painstakingly restored and maintained by the CAF as a tribute to those who have fought and sacrificed to preserve our freedoms, and we eagerly look forward to them joining us at Oshkosh."
"This is perhaps the greatest gathering of CAF aircraft that I've seen at Oshkosh," said Stephan Brown, CAF president and CEO. "We are pleased to support events such as EAA AirVenture, especially when those who come to Oshkosh each year have a deep appreciation for the aircraft, the people who flew them in the military and those who are dedicated to preserving this flying history."
Collecting, restoring and flying vintage historical aircraft for more than half a century, the Commemorative Air Force (CAF) ranks as one of the largest private air forces in the world. The CAF is dedicated to Honoring American Military Aviation through flight, exhibition and remembrance. A non-profit educational association, the CAF has approximately 8,500 members and a fleet of 156 airplanes distributed throughout the country to 74 units located in 27 states for care and operation.


.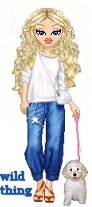 Wild Thing's comment.......
Awesome Air Show!!!!!! I love Air shows and this is the biggest one.

....Thank you Tom for sending this to me.

Tom
US Army Aviation
Vietnam 1966-68
US Army Special Forces
1970-72


Posted by Wild Thing at August 27, 2010 07:55 AM
---
Comments
I see Political Correctness has affected the CAF. The Commemorative Air Force was formerly known as the Confederate Air Force. It's really a shame as the CAF does a fantastic job of preserving our air history and aircraft.
Posted by: BobF at August 27, 2010 08:51 AM
---
I love airshows. Oshkosh is neat because the aircraft range from gliders and home builts to the latest military aircraft. It was nice to see so many DC3s/C47s in this video.
Posted by: TomR, armed in Texas at August 27, 2010 09:38 AM
---
Thanks Chrissie and Tom, I love airshows too. Brings back memories of flying in those old birds.
LOL, I went to payroll and drew my pay at Ft. Ord, I never returned to the billets, I got a taxi to the nearest airport. All night long I flew a mail run in a DC3 from S. Cal all the way to Central WA, we hit all the small towns in between. Just me, the mail, a pilot and a copilot. The price was cheap and offset the fuel costs. The Pilot handled the mail, the copilots job was to top off the oil in the engines, which somehow got splattered alongside the fuselage in flight as the engines would backfire on deceleration. I was young and homesick (and AWOL) :):)
Posted by: Jack at August 27, 2010 10:35 AM
---
Posted by: Anon at August 27, 2010 11:25 PM
---
Tom, thank you so much for this video. It is so wonderful to see things that are not political and things about our troops and Veterans. Great planes for our awesome warriors past and present.
Thanks everyone.
Posted by: Wild Thing at August 28, 2010 04:01 AM
---
Anon, thanks for the links I appreciate it. I will be doing a post about Beck in the morning. ( Sat.)
Posted by: Wild Thing at August 28, 2010 04:03 AM
---