« Ariz. Democrats Blast Obama's Immigration Stance | Main | Lawlessness at the DOJ: "Don't Purge Dead or Ineligible From Voting Rolls" »
July 11, 2010
Obama and His Family To Vacation In Maine
LOL.................
"I'm not going to rest or be satisfied until the leak is stopped at the source, the oil in the Gulf is contained and cleaned up, and the people in the Gulf are able to go back to their lives and their livelihoods."
Barack Obama
May 14, 2010
Speaking On the Gulf Oil Spill Disaster
First Family To Vacation In Maine
The first family will spend next weekend vacationing on Mount Desert Island, according to U.S. Rep. Chellie Pingree.
President Barack Obama and his family are scheduled to arrive Friday, July 16, and stay through Sunday, July 18.
Information about where the family would stay and the sights they might take in while visiting Maine was not available Friday night. The visit is a personal family vacation and no public appearances are scheduled, Pingree said.
"What an honor that the Obama family has chosen Maine for vacation when they could have gone anywhere in the country," she said. "I think the Obamas will really enjoy the quiet woods, beautiful coast, wonderful people and everything else that brings thousands of families here every year."
While White House officials were mum about where on the island the first family would stay, Obama has political connections on MDI. George Mitchell, U.S. special envoy for Middle East peace, owns a home in Seal Harbor. Mitchell and his wife, Heather, have two children, Andrew, 12, and Claire, 9. The Obama children, Malia and Sasha, are 12 and 9, respectively.
Last August, the first family visited Yellowstone National Park and Grand Canyon National Park. The Obamas also spent time on Martha's Vineyard in August 2009.
Information about whether the family would arrive in Air Force One, the presidential jet, was not available. Neither the Bar Harbor Airport in Trenton nor the Portland International Jetport has runways long enough to accommodate the Boeing 747.
Air Force One could land at Bangor International Airport and the Obamas could take a helicopter to the airport in Trenton, then take a motorcade to MDI. Last summer, Air Force One landed on Cape Cod, the family took a helicopter to Martha's Vineyard, then rode in a motorcade to the 28-acre compound where they stayed.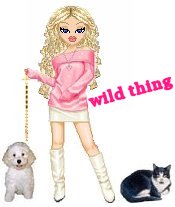 Wild Thing's comment........
Good to see Obama's hard at work at the oil spill. And it's only 81 days old now! "Have you plugged the hole yet, daddy ?"
Not to worry, it is the teleprompter that is concerned 24/7. 0bama is more concerned about golf, parties and vacation.
Actually the more he stays on vacation and not in WDC the better for America.
Posted by Wild Thing at July 11, 2010 02:49 AM
---
Comments
He just had a vacation in Chicago this past Memorial Day when he ignored the thousands of veterans who visited Washington and disrespected the Tomb of the Unknown Soldier.
Posted by: BobF at July 11, 2010 08:43 AM
---
Do you get the feeling that, deep down inside this man knows that he is in way over his head, and is constantly trying to run away from his responsibility.
Other Presidents have taken vacations, not as many as this asshat, but they have been "Working Vacations".
Somehow we never hear that term with this Fraud.
We never will either.
Posted by: Sean at July 11, 2010 11:54 AM
---
Hmmm...wonder if Olympia Snowe or Susan Collins will be there too.
Posted by: Mark at July 11, 2010 02:19 PM
---
BobF, yes he just had a vacation.

Sean, that could very well be a reason.
Mark, they might as well they are no use to our side of the isle, that's for sure.
Posted by: Wild Thing at July 11, 2010 11:49 PM
---