« Obama the Black Panther's President and YOU Voted For This Racist President | Main | Obama and His Family To Vacation In Maine »
July 11, 2010
Ariz. Democrats Blast Obama's Immigration Stance
Ariz. Democrats Blast Obama's Immigration Stance
Arizona Democrats, under siege because of President Barack Obama's attacks on the state's popular immigration law, are blasting his contentions that the southern border is secure.
Arizona Democratic Reps. Ann Kirkpatrick, Harry Mitchell and Gabrielle Giffords joined a growing Republican chorus in denouncing President Barack Obama for not pushing for more specific action in his Thursday speech on the nation's immigration and border security issues, according to The Hill.
Obama said that the U.S.-Mexico border is more secure today than at any time in the past 20 years. But this ignores the fact that Mexico has levels of violence worse now than either Iraq or Afghanistan, and large sections of the border are ruled by drug cartels.
"The crisis on America's borders won't be addressed with words," Giffords told The Hill. "I was disappointed to hear the president give short shrift to border security concerns by saying that our nation's southern border is more secure today than at any time in the past 20 years.
"That is not a sign of progress, it is a statement on the poor job we have done in securing the border for the past two decades."
Arizonans certainly don't feel safe. They continue to call for more to be done to secure the borders. The first- and second-term Arizona Democrats are increasingly bucking their own party's stance on border security.
"As any politician knows, it is easier to make speeches than it is to make progress, and we need more than talk from the White House and Congress right now," Kirkpatrick told The Hill.
The intra-party criticism comes as the House last week passed the fiscal year 2010 Supplemental Appropriations Bill, which includes $700 million in border security funds, including $50 million to deploy National Guard troops to the border states.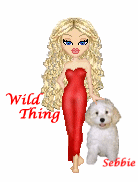 Wild Thing's comment.......
From the article it appears that some Dem Reps in AZ oppose the action and says they (Dem Reps) are in tough re-election bids. This action by Obama is certainly not going to help them as their voters know the situation is out of control.
Voters would be stupid to vote for anyone connected to Obama and that includes any democrat and I will add any rino that is not taking a consistant stand on this.

....Thank you Mark for sending this to me.

Mark
3rd Mar.Div. 1st Battalion 9th Marine Regiment
1/9 Marines aka The Walking Dead
VN 66-67


Posted by Wild Thing at July 11, 2010 02:48 AM
---
Comments
McCain's in trouble in Arizona, he's now pro immigration Law, but the voters have long memories. I am sure J.D.Hayworth is reminding the voters who lead the Republicans in the last immigration/amnesty none other but McCain.
Now it is coming out that Soros and Terresa Heinz Kerry(This probably explains Lindsey Gramnesty) has been feeding McCain contributions since 2000, No wonder McLame never challanged obama's credentials. Or go negative and try to win. The fix was in from the betinning. Bought and paid for and Maurice Strong can't be far away.
Posted by: Mark at July 11, 2010 06:27 PM
---
Mark, your so right, voters do remember and McCain stands out as one that wanted his amnesty big time and how badly he treated voters too that spoke out against it. He was horrible to them.
Posted by: Wild Thing at July 11, 2010 11:51 PM
---