« Michelle Obama Speaks At NAACP Pushing Her Racist Beliefs | Main | Gibbs Refuses Comment on Glenn Beck Rally, New Black Panther Scandal, and Palin "Mama Grizzly" Ad »
July 13, 2010
Holder Raises Question On Sept. 11 Death Penalty
In testimony before the House Judiciary Committee on 5/13/2010, US Attorney General refuses to use the term "radical Islam."
.
Holder Uncertain if Radical Islam Influenced Terrorists

Washington

Attorney General Eric Holder hesitated to answer whether radical Islam was even a motivating factor for the individuals responsible for the Fort Hood shooting, the attempted Christmas Day bombing and the attempted Times Square attack.
"There are a variety of reasons why I think people have taken these actions," Holder said. "One, I think just look at each individual case. We are in the process how of talking to Mr. (Faisal) Shahzad to try to understand what it is that drove him to take the action."
The question as to whether the individuals were incited by radical Islam came from the committee's ranking member Rep. Lamar Smith (R-Texas).
Smith followed, "But radical Islam could have been one of the reasons?"
Holder again said, "There are a variety of reasons."
Smith later asked, "But all I'm asking is do you think among those variety of reasons, radical Islam might have been one of the reasons that the individuals took the steps that they did?"
After a two-minute back and forth, Holder eventually said, "I certainly think that it's possible that people who espouse a radical version of Islam have had an ability to have an impact on people like Mr. Shahzad."
.
Holder Raises Question On Sept. 11 Death Penalty
Attorney General Eric Holder says there's a real question about whether a terrorist suspect such as alleged Sept. 11 mastermind Khalid Sheikh Mohammed can face the death penalty if he were to plead guilty before a military commission.
Holder proposed last year trying Mohammed and four alleged accomplices in civilian courts in New York City. But that idea generated so much controversy that it's all but been abandoned.
He told CBS' "Face the Nation" that it's possible to impose the death penalty in a civilian setting for someone who pleads guilty. But he says there's far less legal certainty about that possibility in a military setting.
Since January, Holder has said that all options are on the table about where to try Mohammed and the four other terrorist suspects. That includes the possibility of having them go before a military commission in Guantanamo Bay, where they are now held.
The attorney general said the Obama administration is working through issues about a site for the proceedings, taking into account the need for Congress to approve funding and trying to address concerns expressed by local officials.
"As soon as we can" resolve those issues, "we will make a decision as to where that trial will occur," Holder said.
He said "the politicization of this issue, when we're dealing with ultimate national security issues, is something that disturbs me a great deal."
The attorney general said it is his hope that Congress provides money to move Guantanamo detainees to a new location in Thomson, Ill., where an underused state prison now exists.
"There is no reason to believe that people held in Guantanamo cannot be held wherever we put them in the United States. Again, very safely and very effectively," Holder said.
The need for congressional approval of the money for the project stands in the way of doing so, with Republicans and some Democrats objecting to bringing those prisoners into the United States.

.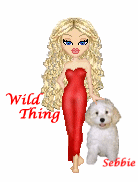 Wild Thing's comment.......
I have a feeling Baraq Sheik Obama has no intention of prosecuting KSM, and Holder is in full agreement.
Obama and minions chipping away at Muslim accountability on anything.
KSM is more likely to die of laughter, induced by this administration's stupidity.
And he cannot bring himself to say anything negative about his terrorists he favors over Americans.

....Thank you Mark for sending this to me.

Mark
3rd Mar.Div. 1st Battalion 9th Marine Regiment
1/9 Marines aka The Walking Dead
VN 66-67


Posted by Wild Thing at July 13, 2010 05:49 AM
---
Comments
Not even counting the last 12 centuries or so, we have been in an actual war with islam since 1979. I will always be disappointed with GW Bush that he refused to name our real enemy after the 9/11 attacks. Now muslim obama and his henchmen incl. Holder don't want us to even utter the word islam. Most Americans know exactly who we are at war with. When we are attacked again, maybe the politicians will actually concede that it is islam that wants to destroy us.
Posted by: TomR,armed in Texas at July 13, 2010 10:58 AM
---
Tom, you are so right, thanks for all you said. We really have been at war with Islam just like you stated.
Posted by: Wild Thing at July 14, 2010 03:38 AM
---