« Obama To Campaign in Texas – But Local Democrats to Leaving Town The Obama Curse Don't Cha' Know | Main | Soros-funded Terrorist, ACORN Pushed Felon Vote »
July 21, 2010
Here's what 'Obama money' is doing for you – in Kenya!
Here's what 'Obama money' is doing for you – in Kenya!
3 Republican congressmen reveal Barack secretly spent $23 million
An investigation by three Republican congressmen has revealed the Obama administration has secretly spent $23 million of U.S. taxpayer dollars in Kenya to fund a "Yes" vote on a constitutional referendum scheduled for Aug. 4 that would increase access to abortions in Kenya and establish legal status for Islamic law tribunals.
Meanwhile, trusted sources in Kenya tell WND that the White House has used Vice President Joseph Biden's trip to Kenya in June and the office of U.S. Ambassador to Kenya Michael E. Ranneberger to put out the message that passage of the referendum would enable the White House to open the floodgates to allow millions of dollars of additional U.S. government aid and private investment capital to flow into Kenya.
Last week, in response to inquiries from Reps. Chris Smith, R-N.J., Ileana Ros-Lehtinen, R-Fla., and Darrell Issa, R-Calif., the U.S. Agency for International Development admitted to spending more than $23 million of U.S. taxpayer money to influence voters in Kenya to pass the highly contentious constitution.
Despite denials, the Obama administration's funding to support passage of the controversial Kenyan proposed constitution is clear," Jeff Sagnip, spokesman for Rep. Smith, told WND in an e-mail over the weekend. "It constitutes U.S. monetary interference in a sovereign nation's voting process. If passed the constitution would dramatically alter existing pro-life laws."

Sagnip pointed out that the proposed constitution would water down the existing abortion law. It would permit abortion when "in the opinion of a trained health professional, there is need for emergency treatment or the life or health of the mother is in danger, or if permitted by any other written law." That language, Sagnip said, is "obviously vague" and riddled with "blatant loopholes."
Islamic courts
The proposed constitution would also give legal status to what are known as "Kadhi Courts," constituting an Islamic judicial structure within the overall structure of the Kenyan legal structure, to resolve disputes between Muslims under Shariah, or Islamic law.
Critics have charged that the constitutional provision to codify Kadhi Courts would violate the separation of state and religion by allowing Islamic law to have official legal status.
WND previously reported that in the 2007 presidential campaign in Kenya, Raila Odinga – the presidential candidate of the Orange Democratic Party and a Luo tribesman like Obama's father – signed an undisclosed memorandum of understanding with radical Muslims in Kenya to expand Islamic law within the country in exchange for Muslim support of his candidacy.
As reported by Ecumenical News International in the U.K., many Kenyans believe the provision in the proposed referendum that would establish Kadhi Courts is a fulfillment of the agreement Odinga made with Sheik Abdullah Abdi, the chairman of the National Muslim Leaders Forum.
~ snipet ~
"By funding (nongovernmental organizations) with obtaining 'yes' votes, the administration has crossed the line," Smith said last week in a statement. "Directly supporting efforts to register 'yes' voters and 'get out the yes vote' means the U.S. government is running a political campaign in Kenya. U.S. taxpayer funds should not be used to support one side or the other."
The Standard in Kenya reported Kenyan Higher Education Minister William Ruto, who is leading the "Red" team opposing the Kenyan constitutional referendum, has accused Ambassador Ranneberger of crossing the "no-go-zone for foreign diplomats."
In defending his actions, Ranneberger argued he was operating within his diplomatic orbit, but "more so because the U.S. is a friend of Kenya and is pro-reform," according to the report published by the Standard.
"Ranneberger maintained he was a friend of Kenya and would therefore not shy away from pointing out the lies being propagated by the 'No' team," the Standard wrote.
"Separated by a few kilometers from another meeting, where Ruto was selling his views against the draft, the envoy promised to continue helping the push for reforms," the paper said. "The American ambassador again pointed out Obama was interested in ensuring the country embraces reforms to pave way for better governance, improved livelihood for citizens."
Obama's links to Odinga
The Obama administration's funding of Kenyan internal politics appears to follow a pattern then-Sen. Obama first set on his 2006 Senate-funded visit to Kenya.
During that trip in 2006, Obama campaigned so openly for Odinga that Kenyan government spokesman Alfred Mutua went on Kenyan television on behalf of Kenyan President Kibaki to object that Obama was meddling inappropriately in Kenyan politics, as WND reported.
WND reported in 2008 that Obama raised almost $1 million for Odinga during the run-up to Kenya's 2007 presidential election.
Also as WND previously reported, Odinga called for protests over alleged voter fraud during the December 2007 Kenyan presidential election, with the resulting protest violence leaving an estimated 1,000 members of the dominant Kikuyu tribe in Kenya dead and an estimated 500,000 displaced from their homes.
In a horrifying incident following the election, at least 50 people, including women and children, were killed when an angry mob forced Kikuyu Christians into an Assembly of God church in the village of Eldoret, about 185 miles northwest of Nairobi. The mob set fire to the church, hacking with machetes any of the Christians who attempted to escape the flames.
In the final days of the New Hampshire Democratic primary, after the postelection violence in Kenya, Obama told reporters he continued to remain in contact with Odinga by telephone.
Obama did not object to Odinga's continued push to share the head of state with President Mwai Kibaki despite Odinga's electoral defeat.
Instead, Obama worked with former U.N. Secretary General Kofi Annan to end the violence by creating for Odinga the position of prime minister – a position not defined in the Kenyan constitution – so Odinga could become co–head of state with Kibaki.
As recently as May, Luis Moreno-Ocampo, the top prosecutor of the International Criminal Court in The Hague, Netherlands, was in Kenya to investigate the possibility of bringing criminal charges against both Kibaki and Odinga for their roles in the postelection violence.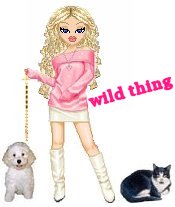 Wild Thing's comment.......
This is all part of Obama's plan and his plan for America IMO as well.

That Obama even campaigned for a fellow degenerate there. THAT is against our laws.
Here are some past thngs that have been posted here related to Obama and his Muslim agenda.
Obama gets list of top Muslim Americans
Denver Post Wire Report

Obama seeks Muslims for White House posts
wnd

Shariah-Compliant Finance Advisor Picked by Obama as White House Fellow
June 25, 2010
On Tuesday, President Obama announced the appointment of this year's "White House Fellows," a prestigious program in which outstanding Americans are chosen to work in the White House and receive "first hand, high-level experience with the workings of the Federal government." According to a White House Press release, one of this year's Fellows is a young lawyer named Samar Ali:
Samar Ali is an Associate with the firm Hogan Lovells US LLP. She is responsible for counseling clients on mergers & acquisitions, cross-border transactions, Shari'a compliant transactions, project finance, and international business matters.

One state is preparing itself against Shariah Law
09 June 2010
Oklahoma lawmakers are supporting an amendment to the Oklahoma Constitution that would prohibit state courts from relying upon Sharia (Islamic law) or international law in deciding cases.
House Joint Resolution 1056 would place the issue before Oklahoma voters in November. This resolution, nicknamed "Save Our State," has been proposed because of a rising concern with courts citing non-American sources as legal authority. Sharia, in particular, poses a threat to traditional American values. Honor killings and similar crimes are seeping into our nation, with justification under traditional Islamic law an increasingly common concern..
5 Signs Sharia Law Is Coming to a Town Near You
2010 July 14, 2010
Judicial: Sharia courts are already operating in Britain, but it's started across the pond too, most recently in Texas, Minnesota, and New Jersey to name a few. This is especially troubling if your president appoints a man sympathetic to Sharia. Harold Koh sees no reason why Sharia law would not be applied to govern a case in the United States.
Legislative: When I vote, I just care that the person running is committed to upholding the U.S. Constitution. I don't care about gender, race or religion, but these guys give me pause: the North Carolina congressman who refuses to denounce Sharia in the U.S. courts and the Minnesota congressman who swore his oath of office on the Koran. I'm pretty sure the Koran and Sharia have more than a few points in conflict with the Constitution, specifically the first, eighth and thirteenth amendments.
Executive: Before Obama was elected, he went to Kenya to support Raila Odinga, who ran on the platform of imposing Sharia in that country if elected. Um, why? And since then Obama has given a culturally loaded speech to the Muslim world (why not to Mormons? Hari Krishnas?), and has been not just sympathetic, but aggressive in appointing Muslims to key positions–when he's not literally bowing down to them.

Sharia Courts in...Texas Yes, Texas.T
The parties will ask the courts to refer the cases for arbitration to Texas Islamic court within "Seven Days" from the establishment of the Texas Islamic Court panel of Arbitrators. The assignment must include ALL cases, including those filed against or on behalf of other family members related to the parties. Each party will notify the other party, Texas Islamic Court, and their respective attorneys, in writing of the assignment of all the above Cause Numbers from the above appropriate District Court to Texas Islamic Court.

....Thank you Mark for sending this to me.
Mark
3rd Mar.Div. 1st Battalion 9th Marine Regiment
1/9 Marines aka The Walking Dead
VN 66-67


Posted by Wild Thing at July 21, 2010 06:45 AM
---