« Here's what 'Obama money' is doing for you – in Kenya! | Main | Liberal Journalists Target FOX News and Want Government To Shut It Down »
July 21, 2010
Soros-funded Terrorist, ACORN Pushed Felon Vote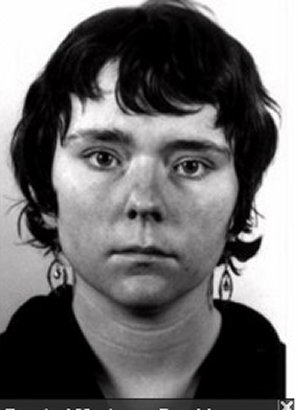 Kaboom! Look who's really behind plan to steal election
Now Democrats in Congress pushing bill to restore rights to convicts

A federal bill that seeks to restore voting rights in national elections to felons released from prison has been a pet project of one of the most dangerous members of Bill Ayers' Weather Underground domestic-terrorist group, WND has learned.
Linda Evans, who herself served 15 years of a 40-year federal sentence, pushed the plan of registering convicted felons along with the radical Association of Community Organizations for Reform Now. She is a recipient of the Soros Justice Fellowship, bestowed by philanthropist George Soros.
Evans was arrested in 1985 transporting 740 pounds of explosives, which she acknowledged was slated for use by the Weather Underground in bombings of U.S. government buildings. Targets of her terrorist group's activities included the U.S. Capitol building, the National War College, the Navy Yard Computer Center and Navy Yard Officers Club and the New York Patrolmen's Benevolent Association.

At a conference for Ayers' Students for a Democratic Society in late August 1969, Evans famously described being shown a Viet Cong antiaircraft gun, which she said she had cradled in her arms while stating she had wished for an American airplane to fly overhead. She reportedly closed with an emotional speech about being a communist, according to unclassified FBI files on Ayers' group.
President Clinton pardoned Evans in January 2001.
Obama's attorney general, Eric Holder, reportedly was instrumental in securing Evans' pardon. As deputy attorney general under Clinton, The Washington Post credited him with being "the gatekeeper for presidential pardons." Holder reportedly was a key figure entrusted with the task of vetting Clinton's 176 last-minute pardons that included Evans.
After leaving prison, Evans became co-director of the San-Francisco-based nonprofit All of Us or None, a Saul-Alinsky-style national organizing initiative of prisoners, former prisoners and felons. The organization claims it is seeking to combat "the many forms of discrimination" faced by the prison community.
Evans since has been at the center of voter-registration drives for former prisoners, including drives organized alongside ACORN.
During the 2008 presidential campaign, for example, Evans' group sponsored chapters throughout California that held drives in Alameda, Sacramento, Orange, San Mateo, Los Angeles and San Diego counties.
"Laws that directly affect inmates will be decided this November, so please share this information and encourage them to vote," Evans was quoted as telling the San Francisco Bay View at the time.
In one August 2008 drive, Evans' group provided voter information in visitor lines at San Diego Central Jail as a joint effort with ACORN. The two organizations worked together on a slew of other voter-registration drives.
Evans' group led the charge in 2006 that took the debate about felons' voting rights in California to court. In December 2006, the California Court of Appeal ordered the secretary of state to inform election officials that "the only persons disqualified from voting are those who have been imprisoned in state prison, or who are on parole as a result of the conviction of a felony."
Now a federal bill seeks to restore voter rights to felons nationally. The Democracy Restoration Act was introduced by Sen. Russ Feingold, D-Wis., and Rep. John Conyers, D-Mich. The bill would restore federal voting rights to felons who have served their sentences.
The information comes as a study released earlier this month by Minnesota Majority, a watchdog group, found the six-month election recount that determined Al Franken won the Minnesota Senate seat may have been decided by convicted felons who voted illegally.
The issue of felony registration is not the only controversy to be attached to Obama's 2008 campaign.
During the campaign, Obama promised to make comprehensive immigration reform a priority. In exchange for his vote on the health-care bill, Obama reiterated the pledge in June to Illinois Rep. Luis Gutierrez, sponsor of the Comprehensive Immigration Reform for America's Security and Prosperity Bill, which seeks to document up to 12 million illegal immigrants inside the U.S.
As WND reported, a recent adviser to Obama whose union group is among the most frequent visitors to the White House, Eliseo Medina, declared granting citizenship to millions of illegal immigrants would expand the "progressive" electorate and help ensure a "progressive" governing coalition for the long term.
Medina, international executive vice president of Service Employees International Union, was referring specifically to Gutierrez's bill.
"We reform the immigration laws; it puts 12 million people on the path to citizenship and eventually voters," stated Medina, speaking at a June 2009 Washington conference for America's Future Now!
Medina said that during the presidential election in November 2008, Latinos and immigrants "voted overwhelmingly for progressive candidates. Barack Obama got two out of every three voters that showed up.
"Can you imagine if we have, even the same ratio, two out of three? Can you imagine 8 million new voters who care about our issues and will be voting?" Medina asked. "We will be creating a governing coalition for the long term, not just for an election cycle."
SEIU is closely linked to ACORN. Former SEIU President Andrew Stern was the most frequently logged White House visitor, according to an official list released in October. Medina and SEIU are top supporters of Gutierrez's comprehensive immigration-reform bill.
During the most recent presidential campaign, Medina and Gutierrez served on Obama's National Latino Advisory Council. Also on the council was Rep. Nydia Velazquez, D-N.Y., the co-sponsor of Gutierrez's immigration-reform bill. Medina was a chief lobbyist credited with a change in the longstanding policy of the AFL-CIO, the largest union federation in the U.S. The union reversed its stance against illegal immigration in February 2000, instead calling for new amnesty for millions of illegals.
The New Zeal blog documented how Medina was honored in 2004 by Chicago's Democratic Socialists of America for his "vital role in the AFL-CIO's reassessment of its immigration policy." That year, Medina became a Democratic Socialists honorary chairman.
The Democratic Socialists also supported Gutierrez's 1998 bid for Congress. In the mid-1990s, Gutierrez served on the board of Illinois Public Action alongside a number of Democratic Socialists members, including Obama health-care adviser Quentin Young.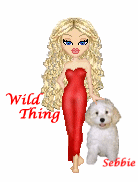 Wild Thing's comment.......
Soros needs to go for a swim with some Jimmy Hoffa flippers.

....Thank you Mark for sending this to me.

Mark
3rd Mar.Div. 1st Battalion 9th Marine Regiment
1/9 Marines aka The Walking Dead
VN 66-67


Posted by Wild Thing at July 21, 2010 06:48 AM
---