« St. Louis Cardinals Baseball Manager Tony LaRussa Was Asked About AZ Bill and Tea Party People | Main | Gen. David Petraeus To Senate Hearing: "Training Afghans During Insurgency Like "Building Advanced Aircraft While in Flight" »
July 01, 2010
Democrats USE Oil Spill To Control House Republicans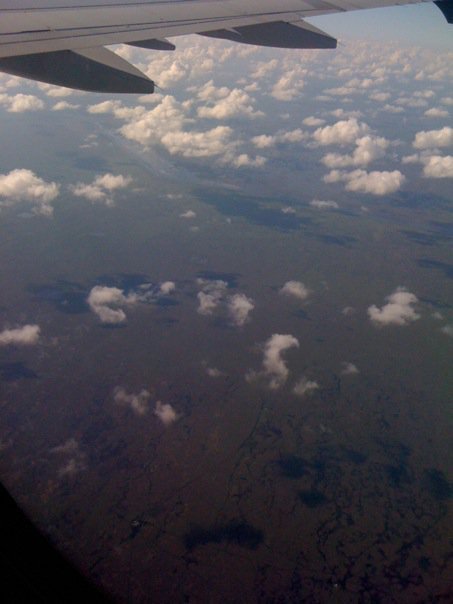 Oil spill visits get partisan
Rep. Steve Scalise (R-La.) wanted to fly 10 lawmakers down to the Gulf of Mexico to see the damage caused by BP's gigantic oil spill first hand.
House Democrats said no.
Republicans want to be able to take trips using their office spending allowance. But Democrats have heard from the Department of Homeland Security, which has asked that Congress organize trips through committees of jurisdiction, to avoid having to cater to a ton of individual lawmakers in a disaster zone, Democratic aides say. GOP leaders say they've heard nothing of this.

Scalise, who has already been to the Gulf on another codel, wants to organize a trip so lawmakers can fully grasp the impact before they vote on oil drilling regulations. And he doesn't want to do it through a committee, because the members don't fit neatly into specific panels — they stretch across committee, and even partisan, lines.

About two weeks ago, Scalise requested to be able to use his Members Representational Allowance – a fund typically reserved for office expenses and travel back to the district – to go to the Gulf with a group of about 10 other lawmakers.

He sought permission from the House Administration committee, which regulates office account spending and would have to approve the trip. After a few weeks, Scalise was ping-ponged between several committees. Eventually, John Lawrence, House Speaker Nancy Pelosi's (D-Calif.) chief of staff, told Scalise's chief that "it was unlikely that the request would be granted" by the House Administration Committee.
"Unless there is some extraordinary reason to prohibit this trip – which has yet to be communicated to us – this is an unacceptable departure from past practices," said Rep, Dan Lungren of California, the top Republican on the administration committee. "This is an educational trip for members using their own representational budgets to see, first-hand, the devastating impact of the Gulf spill. Our travel regulations permit this type of travel in support of our official representational duties, and unfortunately, this disaster is already having environmental and economical implications for the entire country – not just those districts represented by Members sitting on the House Energy and Commerce Committee."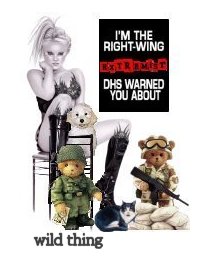 Wild Thing's comment.......

Even if they went and did this anyway, they CANNOT, however, FLY OVER without specific permission.
SHEESH!

Homeland security is becoming every fascists dream agency.
Remember how the Democrats kept Republicans out of meetings abouit obamacare and did it with a locked room and security guards to keep them out. So this is more of that control freak BS from the left.
They don't give a damn about good government. Like Communists, they care about the good of the party over the people.
The Democrat regime is nothing but a mob of jackbooted thugs goosestepping for their gangsta prez. The worse this disaster gets, the better it is for their agenda.
Posted by Wild Thing at July 1, 2010 06:48 AM
---
Comments
Homeland Security is doing everything except securing the homeland. WTF.
Posted by: Bob A at July 1, 2010 11:37 AM
---
Instead of wasting money on a flyover which will tell them yup it happened. Why are they not looking for some help to stop this. Its getting close to 3 months and not one democrat has come up with a ...well not even a half-assed plan to stop this mess. These morons always have solutions to non-sense problem but when a real problem comes along they are lost and can't seem to find the handle on the door to leave, which they all should.
If the Republicans let this slide they are crazy. This is ideal to slam these do nothing blowhards and blame them and their bloated bureaucracy for screwing with the oil industry. Because the EPA is the reason they are out so far...And BP is just as guilty. Didn't anybody ask the obvious question: 'What happens if there's a leak, can we stop it'. There is suppose to be a Risk Management and Assessment where the hell were they hiding when the question should have been posed and if it was posed what moron blew it off. If thats the case then this would be criminal.
Posted by: Mark at July 1, 2010 09:04 PM
---