« Liz Cheney on FOX News Sunday~ "Obama's First Instinct Is to Inform the Terrorist That He's Got the Right to Remain Silent" | Main | No Apology Song - The Case for Ameican Greatness »
May 10, 2010
6 Will Be Tried In Mob Incident Against Modesto Police Officer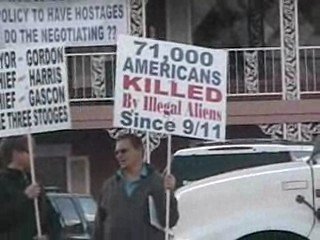 6 will be tried in mob incident against Modesto police officer

Six suspected Norteño gang members must face a jury on charges they mobbed a lone Modesto officer and his police dog a year ago, a judge said Friday.
The men face counts of "lynching," a term for removing a suspect from police custody, delaying or obstructing a peace officer using force or violence, resisting arrest and gang enhancements. They allegedly moved a man who had been bit by the police dog during a melee in southwest Modesto.
One of the suspects sustained severe cuts to his neck from the police dog, a defense attorney said, calling the police response a "misuse of force."
Attorney Scott Lyon of Modesto said Alfredo Espinoza, who faces a charge of resisting arrest with a gang enhancement, was fighting to stay alive.
"The officer never made an attempt to place Mr. Espinoza in custody but instead used the police dog to attack ... to keep the pressure of the crowd away from himself," Lyon said.
Prosecutor Tom Brennan said he would not make any deals with the defendants, who face up to eight years in prison.
"I must send a strong message to the gang that they do not control the neighborhoods, despite their best efforts to do so," Brennan said after the hearing in Stanislaus County Superior Court.
According to Brennan:
The incident began about 2 a.m. on Pelton Avenue on March 29, 2009.
Officer James Murphy happened upon the crowd, estimated to be about 30 people, while responding to a report of a stolen car.
Murphy saw a fistfight between Espinoza and another man. As Murphy tried to break up the fight, the crowd's attention shifted to him. The crowd surrounded Murphy, and he sent his dog into the group in an attempt to stop them.
The dog got hold of Espinoza, but the crowd pulled him away from Murphy.
Some in the crowd then challenged Murphy to a fight and one person attacked him, police said.
Murphy's two-way radio was broken during the struggle. He then pulled his gun to hold off the crowd as he tried to tell neighbors to call 911. Someone in the crowd had a police scanner and told the rest of the crowd that other officers weren't responding to the scene.
Backup units responded after calls from other residents.
Officers responding to the scene stopped a vehicle and found Espinoza inside. The driver, Andrew Mitchell, and the passenger, Matthew Reyes, were arrested.
Mitchell denied helping Espinoza evade arrest. He said he was taking Espinoza to the hospital because of the wounds he suffered from Murphy's dog.
Three other suspects were arrested at the scene of the struggle — Junior Suarez, William Rodriguez and Reynaldo Herrera.
Coverage of the incident, posted on the Drudge Report's Web site, struck a nerve, prompting online comments, phone calls and e-mails from across the country to The Bee. Some linked the confrontation to the recent shooting deaths of four Oakland police officers, which exposed a deep divide between police and residents there.
The six Modesto men will return to court May 21 to be formally charged.
.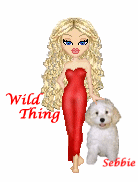 Wild Thing's comment........

And look at this......
The Real Cost of Illegal's
Conclusions: Twenty-five Americans die at the hands of criminal aliens every day in the U.S. (12 murders + 10 drunk-driving fatalities + 3 negligent homicides = 25 deaths every day) In the year 2005, criminal aliens killed more than three times the number of Americans murdered in the terrorist attacks of 9-11 died. 9,125 Americans died at the hands of criminal aliens in 2005, as compared to approximately 3,000 Americans who perished in 9-11.

....Thank you Mark for sending this to me.


Mark
3rd Mar.Div. 1st Battalion 9th Marine Regiment
1/9 Marines aka The Walking Dead
VN 66-67


Posted by Wild Thing at May 10, 2010 05:48 AM
---
Comments
If they break laws now before they become citizens, who's going to stop them after they become citizens. We are inviting disaster by allowing Illegals to be granted amnesty to become citizens.
Isn't by definition of Amnesty, allowing someone to get off 'scot free' because he has broken the law.
We are either a Nation of Laws or we are not.
Posted by: Mark at May 10, 2010 07:05 AM
---
Mark, see that is the thing, what you pointed out about what Amnesty is should be enough for anyone to see how wrong it is.
Posted by: Wild Thing at May 10, 2010 07:49 PM
---