« Father of Fallen US Marine Forced To Pay The Westboro Cult's Court Costs ~ O'Reilly Said He Will Pay It | Main | Dick Morris: Wall St. Reform Gives Obama the Power to Seize Any Financial Biz – "Castro Doesn't Have Those Powers" »
April 01, 2010
"You Picked a Fine Time to Lead Us, Barack" by Jonathan McWhite
The song is sung to the tune of an old tune known as: You Picked a Fine Time to Leave Me Lucille" And in the lyrics the part about 'bowling'…this is a quote from Obama himself. The comment about the President's brother is from the LONDON TELEGRAPH.
Barack Obama Special Olympics Insult

.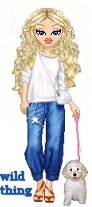 Wild Thing's comment.........

Good one!!!! The words of the song are right on.

.

....Thank you Mark for sending this to me.


Mark
3rd Mar.Div. 1st Battalion 9th Marine Regiment
1/9 Marines aka The Walking Dead
VN 66-67


.

....Thank you Jack for sending this to me.


United States Army
1965-1971
Army Combat Engineers
Quang Tri & Chu Lai '68 -'69
67-69


Jack's blog is Conservative Insurgent

Posted by Wild Thing at April 1, 2010 07:45 AM
---
Comments
Mark, I am 1st, 9th marine 77-80
Posted by: steven at April 1, 2010 09:40 AM
---
Hi, Steven, Semper Fi.
129 he's joking right, is that in 20 frames, or was his wife keeping score or maybe they just oiled the alleys, ? In Buffalo in the wintertime there's not much to do at night and bowling was a favorite pastime in the whole area. There was a Pro named Joey "G" they called him G 'cause nobody could pronounce his name. Goelembewfski something like that, hence, Joey 'G'. He would have 120 going into the fifth frame and this was some self made man from Cheektowaga. Think he was a baker by trade. No redistribution, just hard work and a strong Polish background.
The American work ethic, What ever happened to that?
Posted by: Mark at April 1, 2010 06:51 PM
---