« More BIG Government From Obama With His Sudent Loan Program | Main | "You Picked a Fine Time to Lead Us, Barack" by Jonathan McWhite »
March 31, 2010
Father of Fallen US Marine Forced To Pay The Westboro Cult's Court Costs ~ O'Reilly Said He Will Pay It

Bill O'Reilly announced last night on his show that he will pay the legal fee for the father of fallen US Marine Lance Cpl. Matthew A. Snyder who sued the Westboro cult after they picketed his son's funeral. The father of Albert Snyder is being forced to pay the Westboro cult's court costs.
Bill O'Reilly said Tuesday that he will personally write a check to cover $16,500 in legal costs for the father of a fallen U.S. Marine who sued the members of a church who picketed his son's funeral.
According to news reports, the members of the Westboro Baptist Church, located in Topeka, Kan., believe that God is punishing the United States because of its acceptance of gay people. The church garners attention for its views by protesting high-profile funerals.
On March 3, 2006, Marine Lance Cpl. Matthew A. Snyder died in a non-combat related vehicle accident in Al Anbar province in Iraq.
"He was a hero and he was the love of my life," said Albert Snyder, Matthew's grieving father.
During the wake that was held after his son's funeral, family members turned on the television to view coverage of the massive procession involving over 1,500 persons. They saw the church members waving signs and protesting the funeral.
"I just stood there in shock," Albert Snyder told O'Reilly in November 2007.
"I couldn't believe that somebody would do that to somebody else. I mean, I didn't know what to say.
"Finally, somebody yelled, 'Turn off the television.' But I just stood there in shock. I can't believe there's somebody that would actually do that to soldiers."
On Tuesday's The O'Reilly Factor, however, the host stepped forward.
"That is an outrage," he said. "I will pay Mr. Snyder's obligation. I am not going to let this injustice stand."

.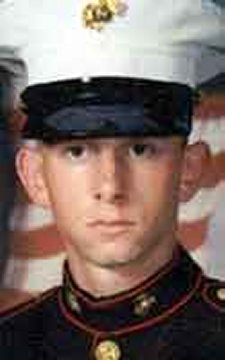 Died March 03, 2006 serving during Operation Iraqi Freedom 20, of Finksburg, Md.; assigned to Combat Service Support Group 1, 1st Marine Logistics Group, I Marine Expeditionary Force, Twentynine Palms, Calif.; died March 3 from a non-combat-related vehicle accident in Anbar province, Iraq.
.

Marine's father ordered to pay Westboro's court costs
The father of a Marine who gave his life for his country in Iraq is being forced to pay the Westboro cult's court costs.
Lawyers for the father of a Marine who died in Iraq and whose funeral was picketed by anti-gay protesters say a court has ordered him to pay the protesters' appeal costs.
On Friday, the Court of Appeals for the Fourth Circuit ordered that Albert Snyder of York, Pa., pay costs associated with Fred Phelps' appeal. Phelps is the leader of the Westboro Baptist Church, which conducted protests at the funeral of Snyder's son, Marine Lance Cpl. Matthew Snyder, in Westminster in 2006.
Lawyers for Snyder say the Court of Appeals has ordered him to pay $16,510.80 to Phelps for costs relating to the appeal, despite the fact that the U.S. Supreme Court has agreed to review the Court of Appeals' decision.
They say that Snyder is also struggling to come up with fees associated with filing a brief with the U.S. Supreme Court.
"We are extremely disappointed," said Sean E. Summers, an attorney for Snyder. He added that the U.S. Supreme Court will likely hear the case during its October term and make a decision in June of next year.
"The Court of Appeals certainly could have waited until the Supreme Court made its decision," Summers added. "There was no hardship presented by Phelps."
Summers said there is no timetable for when the costs must be paid, but if his client doesn't have the money when Phelps requests payment the matter would go into collections. Snyder could lose his property or his wages, Summers said.
The high court agreed earlier this month to consider whether the protesters' message is protected by the First Amendment or limited by the competing privacy and religious rights of the mourners.
.
"On March 10, 2006, WBC picketed the funeral of Lance Cpl. Matthew A. Snyder, who died in a helicopter crash in Iraq. On June 5, 2006, the Snyder family sued Fred Phelps, WBC, and unnamed others for defamation, invasion of privacy, and intentional infliction of emotional distress.[74] On October 31, 2007, WBC, Fred Phelps and his two daughters, Shirley Phelps-Roper and Rebekah Phelps-Davis, were found liable for invasion of privacy and intentional infliction of emotional distress. A federal jury awarded Snyder's father $2.9 million in compensatory damages, then later added a decision to award $6 million in punitive damages for invasion of privacy and an additional $2 million for causing emotional distress (A total of $10. 9 million).[75][76] The organization said it wouldn't change its message because of the verdict.
The lawsuit named Albert Snyder, father of Matthew Snyder, as the plaintiff and Fred W. Phelps, Sr.; Westboro Baptist Church, Inc.; Rebekah Phelps-Davis; and Shirley Phelps-Roper as defendants, alleging that they were responsible for publishing defamatory information about the Snyder family on the Internet, including statements that Albert and his wife had "raised [Matthew] for the devil" and taught him "to defy his Creator, to divorce, and to commit adultery." Other statements denounced them for raising their son Catholic. Snyder further complained the defendants had intruded upon and staged protests at his son's funeral. The claims of invasion of privacy and defamation arising from comments posted about Snyder on the Westboro website were dismissed on First Amendment grounds, but the case proceeded to trial on the remaining three counts.
Albert Snyder, the father of Marine Lance Cpl. Matthew A. Snyder, testified:
They turned this funeral into a media circus and they wanted to hurt my family. They wanted their message heard and they didn't care who they stepped over. My son should have been buried with dignity, not with a bunch of clowns outside.
In his instructions to the jury U.S. District Judge Richard Bennett stated that the First Amendment protection of free speech has limits, including vulgar, offensive and shocking statements, and that the jury must decide "whether the defendant's actions would be highly offensive to a reasonable person, whether they were extreme and outrageous and whether these actions were so offensive and shocking as to not be entitled to First Amendment protection." See also Chaplinsky v. New Hampshire, a case where certain personal slurs and obscene utterances by an individual were found unworthy of First Amendment protection, due to the potential for violence resulting from their utterance.
WBC sought a mistrial based on alleged prejudicial statements made by the judge and violations of the gag order by the plaintiff's attorney. An appeal was also sought by the WBC. WBC has said that it is thankful for the verdict.
On February 4, 2008, Bennett upheld the ruling but reduced the punitive damages from $8 million to $2.1 million. The total judgment then stood at $5 million. Court liens were ordered on church buildings and Phelps' law office in an attempt to ensure that the damages were paid. [77]
An appeal by WBC was heard on September 24, 2009. The federal appeals court ruled in favor of Phelps and Westboro Baptist Church, stating that their picket near the funeral of Cpl. Matthew A. Snyder is protected speech and did not violate the privacy of the service member's family, reversing the lower court's $5 million judgment.[78]

.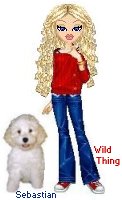 Wild Thing's comment........
Good for O'Reilly he did something right for a change.

The family sued Phelps and gang, and Phelps lost. An appeal turned it around, so that now the family that originally sued lost -- and has to pay for Phelps costs.

There is a special hell for the Phelps and others like them.
If you like you can send the family an email address below

And this is the family's website
Posted by Wild Thing at March 31, 2010 07:55 AM
---
Comments
Thinking about my own son, this just makes me cry, for the family, the father and America.
O'Reilly has his heart in the right place, even if I don't always agree with him.
Ed
Posted by: Eddy at March 31, 2010 08:27 AM
---
I think it was Oliver Wendell Holmes leftist Judge who once said, you can't holler Fire in a crowded theater and expect that to be maintained as free speech. When you protest something and you are personally attacking an already grieving family, the same weight should be given to this type of speech as is to that of the crowded theater.
These people from WBC, all 6 of them are merely communists attacking conservatives and our principles. I noticed the Left leaning State sponsored media has not mentioned these Speech terrorists as evil Christians. No they barely get a soundbite on the evening newscasts. Hopefully, the SCOTUS will re-instate the punitive damages the appeals court took away.
Unbelievable.
Posted by: Mark at March 31, 2010 09:10 AM
---
It is difficult to say anything about the Phelps bunch and not get stark raving mad. It is also difficult sometimes to stomach the rulings of judges.
Phelps doesn't realize though that his evil actions resulted in some good for the rest of us. Because of his cultish, crass behavior at military funerals, the Patriot Guard Riders Group was formed. It started out as a mostly veterans group in Oklahoma and has now grown into a large nationwide organization. The PGR, local LEOs and some laws passed by some states have kept Phelps from interrupting funerals of war casualties.
I don't care for Bill O'Reilly but I applaude his response to this judicial wronging of Mr Snyder.
Posted by: TomR at March 31, 2010 10:25 AM
---
Freedom is not free. Those protesters remind of the same slim and gunk folks that spit on our men and women coming home from Vietnam! I've made my donation at the snyder family site. Thank Bill O'Reilly for stepping up and doing what he did. This should be an indicator of how bad this whole situation is. Semper Fi
Posted by: meikjohnson at March 31, 2010 02:38 PM
---
That's an honorable thing for O'Reilly to do.
Posted by: BobF at March 31, 2010 07:13 PM
---
I see another 5-4 split in the Supreme Court on this. It's a disgrace that this behavior is tolerated. They should be arrested and charged with treason.
Posted by: Jim at March 31, 2010 09:32 PM
---
Hi Chrissie I Am on facebook I would like to kick their butt in my younger days i would have taken a trip to visit them morons you are certainly a good friend to all us Vietnam Vets
Posted by: Robert Hornberger at April 1, 2010 02:25 AM
---
Thank you everyone so much, you all are very dear to me. I love your hearts so much.
Posted by: Wild Thing at April 1, 2010 04:26 AM
---
Hi Robert, I am so glad you are on Facebook. It is a great way to hear about things happening. I will stop by and see you there. Thank you Robert.
Posted by: Wild Thing at April 1, 2010 04:47 AM
---