« Join Me In Signing The Petition To Require Congressmen and Senators To Be Under Obamacare Like We The People | Main | Discovery Announcement ~ The densest element in the known Universe has been found! »
April 05, 2010
Lawmakers Break Their Oath To Protect U.S. and Appear As Special Guests At Fundraiser For Radical Mosque Tied To 9-11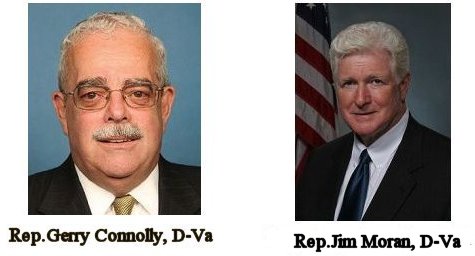 Lawmakers ripped over 9/11 mosque fundraiser
An anti-jihad watchdog group has slammed two U.S. lawmakers for breaking their oath to protect the country by agreeing to appear as special guests at a fundraising dinner Saturday night for a radical Saudi-funded mosque tied to the 9/11 hijackers and the Fort Hood shooter, among other Islamic terrorists.
Reps. Gerry Connolly, D-Va., and Jim Moran, D-Va., have "trashed their oath to protect and defend the U.S." by agreeing to attend the annual banquet for Dar al-Hijrah Islamic Center, a large mosque in Falls Church, Va., a suburb of Washington, according to the Virginia Anti-Shariah Task Force, or VAST.
The group also criticized Virginia Democrat Gov. Tim Kaine for agreeing to attend the event, while praising Democrat Sen. Jim Webb of Virginia for withdrawing from the event following complaints from concerned constituents.
"While brave young Virginia men and women are risking their lives to fight terrorists in Iraq and Afghanistan, Connolly, Moran and Kaine are yucking it up with them and slapping each other on the back over at the Marriott," charged VAST Chairman James Lafferty.
He noted that the three politicians' campaign war chests are heavily funded by radical Islamists who support the mosque.
"Look at their Federal Election Commission reports," Lafferty said. "These spineless politicians are owned and operated by the radical Islamists and their sinister front groups."
Indeed, according to the book, "Muslim Mafia," Connolly and Moran have received thousands of dollars in donations from several Virginia Islamists under federal investigation for financing terrorism. In addition, the book reveals, Connolly received an $18,758 windfall from the Saudi government's U.S. public relations firm while fighting to keep open a Saudi-owned madrassa in Northern Virginia also tied to terrorism.
Dar Al-Hijrah hosted at least two of the 9/11 terrorists who attacked the Pentagon, as well as the Fort Hood terrorist and an al-Qaida sleeper agent convicted of plotting to assassinate President Bush. Ahmed Omar Abu Ali graduated valedictorian from the Saudi madrassa – Islamic Saudi Academy – in Alexandria, Va.
Lafferty says the mosque "has been directed by a string of radical imams, including former imam Anwar al-Awlaki, who has since been identified as a commander in al-Qaida" and is wanted in connection with the Christmas Day airliner attack.
A coalition of citizen groups including VAST, Act for America and the Center for Security Policy in Washington have organized a protest of the Dar al-Hijrah fundraiser at 5 p.m. Saturday at the Fairview Park Marriott, 3111 Fairview Park Dr. in Falls Church.
Federal investigators say Dar al-Hijrah is a breeding ground for known terrorists, including:
Fugitive Hamas leader Mousa Abu Marzook, a former mosque leader.

Top al-Qaida fundraiser Abdurahman Alamoudi, now serving 23 years in federal prison for terrorism.

Ahmed Omar Abu Ali, the would-be al-Qaida presidential assassin.

Mohammed al-Hanooti, a current mosque leader and unindicted co-conspirator in both the 1993 World Trade Center bombing and recent Holy Land Foundation terror finance case.

Ismail Elbarasse, a founding mosque member and leader who was arrested for allegedly casing the Chesapeake Bay bridge for attack.

Abdelhaleem Ashqar, mosque leader and suspected Hamas operative recently convicted for obstruction of justice.

Abdullah bin Laden, nephew of the al-Qaida kingpin whose name appears on the federal terrorist watchlist.

Army Maj. Nidal Malik Hasan, accused of murdering 13 and injuring 30 others in a jihad-inspired shooting spree at Fort Hood, Texas.

Hani Hanjour, 9/11 hijacker and Saudi national who flew the jumbo jet into the Pentagon.

Nawaf al-Hazmi, 9/11 hijacker and Saudi national who joined Hanjour on the Pentagon flight and acted as second in command of the entire al-Qaida operation behind hijacking ringleader Mohamed Atta.
The mosque, in fact, helped Hanjour and al-Hazmi obtain housing in the area.
After 9/11, investigators found the phone number for Dar al-Hijrah in the Hamburg, Germany, apartment of one of the planners of the 9/11 attacks – Ramzi Binalshibh, a Gitmo detainee.
Constructed with $5 million from the Saudi Embassy and run by radical Muslim Brotherhood leaders, Dar al-Hijrah is "a terror mill and a direct threat to national security," says terror expert Paul Sperry, co-author of "Muslim Mafia," an expose on the radical Muslim Brotherhood and its front groups in America.
Once a month, Dar al-Hijrah's lead imam – Shaker Elsayed – meets with top officials with the Council on American-Islamic Relations on the first floor of its Washington headquarters, Sperry notes. The Justice Department says Saudi-funded CAIR, which operates a booth at Dar al-Hijrah, is a terrorist front group for Hamas and its parent the Muslim Brotherhood.
Elsayed has said Muslims have the right to use violence: "We do have license to respond with all force necessary to our attackers."
He also says he believes in the teachings of Muslim Brotherhood founder Hassan al-Banna, which he describes as "the closest reflection of how Islam should be in this life."
The late al-Banna taught that "Islam wishes to do away with all states and governments anywhere which are opposed to this ideology and program of Islam. Islam requires the earth – not just a portion, but the entire planet."
Another imam at the mosque, Johari Abdul Malik, has preached to American Muslims that they are within Islamic law to "blow up bridges" and other infrastructure. "You can do all forms of sabotage," he said at a 2001 Hamas conference.
He has also called for Islamic supremacy in America.
"We will see the day when Islam, by the grace of Allah, will become the dominant way of life," Malik told his flock in 2004. "You will see Islam move from being the second largest religion in America to being the first religion in America."
Malik, who also acts as the mosque's official spokesman, is a close friend of the former Dar al-Hijrah imam al-Awlaki, who privately ministered to the 9/11 hijackers. After the attacks, Awlaki fled to London, where he gave a sermon extolling the virtues of martyrdom.
In an interview with author Sperry, Malik defended his friend's sermon, arguing Muslims who die while fighting unbelievers in the cause of Allah are no different from U.S. Marines fighting and dying for America in Iraq and Afghanistan.
"That's the same thing as telling Marines in this country semper fidelis," Malik told Sperry. "Telling people to give their all for their faith is not an unusual idea."
His mosque handled the funeral services of Maj. Hasan's mother when she passed away in 2001. It was then that Hasan fell under the spell of Dar al-Hijrah cleric Awlaki, aka Anwar Aulaqi, who corresponded with Hasan in some 20 e-mails in the months leading up to Hasan's alleged massacre.
One of al-Qaida's top Western recruiters, Awlaki is considered a rock star among jihadists and has cultivated fans among CAIR officials. CAIR spokesman Ibrahim Hooper's protege Ismail Royer and his terrorist cell chauffeured Awlaki around Washington in October 2002 as he looked for new terrorist recruits, according to Sperry. Prosecutors also found Awlaki's phone number stored on their cell phones.
Royer, who was personally recruited by Hooper and worked under him at CAIR's headquarters, is serving 20 years in federal prison. Internal CAIR memos show Hooper is heading his appeal effort within CAIR.
According to "Muslim Mafia," prosecutors have told the federal judge hearing Royer's case that Royer is an "inveterate liar" and has not cooperated with terrorism investigations as promised in a plea bargain.
CAIR is Dar al-Hijrah's top defender in Washington, and routinely runs interference between law enforcement and the mosque. Dar al-Hijrah, in turn, attends CAIR's annual fundraising dinners and is a major supporter of the front group.
.
Obama is probably proud of these two traitors to our country. Here are some past quotes of Obama's~ Wild Thing

"Islam has a proud tradition of tolerance."
Barack Hussein Obama
"it is important for Western countries to avoid impeding Muslim citizens from practicing religion as they see fit"
Barack Hussein Obama
"We will convey our deep appreciation for the Islamic faith, which has done so much over so many centuries to shape the world for the better, including my own country."
Barack Hussein Obama
"The contribution of Muslims to the United States are too long to catalog because Muslims are so interwoven into the fabric of our communities and our country"
Barack Hussein Obama
"I have lived in a Muslim-majority country... I know, because I am one of them."
Barack Hussein Obama
"As a student of history, I also know civilization's debt to Islam."
Barack Hussein Obama
"Islam has demonstrated through words and deeds the possibilities of religious tolerance and racial equality."
Barack Hussein Obama
"And since our founding, American Muslims have enriched the United States."
Barack Hussein Obama
"And I consider it part of my responsibility as President of the United States to fight against negative stereotypes of Islam wherever they appear."
Barack Hussein Obama
"Moreover, freedom in America is indivisible from the freedom to practice one's religion. That is why there is a mosque in every state of our union, and over 1,200 mosques within our borders. That is why the U.S. government has gone to court to protect the right of women and girls to wear the hijab, and to punish those who would deny it."
Barack Hussein Obama
"We are not nor have we even been at war with Islam"
Barack Hussein Obama

.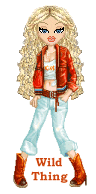 Wild Thing's comment.......
Democrats = Party of Islam
Disgraceful, traitorous communist democrats. Raising money to kill Americans!!!!
I have had enought of the America haters rubbing elbows with the enemy.

....Thank you Mark for sending this to me.


Mark
3rd Mar.Div. 1st Battalion 9th Marine Regiment
1/9 Marines aka The Walking Dead
VN 66-67


Posted by Wild Thing at April 5, 2010 04:50 AM
---
Comments
Hopefully in November the People of Virginia will send these men packing.
Posted by: BobF at April 5, 2010 07:29 AM
---
Conally and Moran can obviously be bought for money and a promised block of votes. They ought to be tried for treason. That mosque should have been shut down on 9/12/01. As long as we tolerate and support islamists in America we are in more danger of terrorist attacks.
Now we have a muslim for president.
Posted by: TomR at April 5, 2010 09:52 AM
---
"We are not at War with Islam." Has anyone bothered to tell Islam that. Because they sure as hell are at war with us.
Agreed they should be tried for treason. Along with the rest of those meely mouthed leftist turds from the party of Hate aka democrats.
Posted by: Mark at April 5, 2010 11:16 AM
---
The big problem is the go along to get along mentality. They teach it in business schools. Because conflict is expensive, give up, retreat, and never fight unless you absolutely have to.
This was the strategy of George Bush 43 after 9/11. He grew up knowing and liking Muslims that his dad did business with in his oil business then he was sent to Yale and Harvard. I don't know if the Muslims understand that George Bush was NICE to them.
With one of their own currently in the Whitehouse they need to sue for the best peace terms that they can get because it is all going to turn around this decade if the United States survives. The three hundred million dollars that they put behind Obama and the Democrats in 2008 is going to be coming back to bite them in the future. They do not understand that freedom is a state of mind and even if only one third of the population of free Americans survives, we can take their heads.
I could never explain to the Iranian students that I went to school with that if the Shah fell they would have a religious dictatorship. They never understood until they got their dictatorship. I do not think that we can explain that freinds of the Taliban are the walking dead. That the strong prey on the weak is so central to their belief that if we are not attacking it must be because we can't.

Posted by: Avitar at April 5, 2010 05:30 PM
---
Sounds like a good case for Impeachment or a
re-call.. But get the SOBin low life's out of office with just the shirt on their backs...
Posted by: Gator at April 5, 2010 10:09 PM
---
Great input and comments thank you all so much.
Posted by: Wild Thing at April 5, 2010 11:45 PM
---
Screw America for Social Justice and Campaign Contributions! (These left/libtard twits think islamists are just useful idiots or fellow anti-imperialists like the Soviets were... unfortunately, jihadists would hang them as godless pagans and push a wall over on Barney Frank.)
Posted by: Anonymous at April 6, 2010 12:08 AM
---
Anonymous,DITTO that my friend!!!!
Posted by: Wild Thing at April 6, 2010 03:22 AM
---