« Keep America Safe Ad Demanding AG Eric Holder Reveal the Identity of "The Al-Qaeda Seven" | Main | Jim Bunning's Finest Hour »
March 03, 2010
New Princeton Lecturer Van Jones Slammed Non-activist Students As 'worthless people'
Education to make students 'revolutionaries'
New Princeton lecturer Van Jones slammed non-activist students as 'worthless people'
Van Jones, Obama's former "green jobs" czar and a newly appointed Princeton lecturer, has a history of sparking protests against universities and previously slammed non-activist students as "worthless people" obtaining "worthless degrees," .
Jones also implied a university education must help students become "revolutionaries."
Jones resigned in September from his post as adviser to the White House Council on Environmental Quality after it was exposed he founded a communist revolutionary organization and signed a statement that accused the Bush administration of possible involvement in the 9/11 attacks. Jones also called for "resistance" against the U.S. Jones previously stated his advocacy for green jobs was part of a broader movement to destroy the U.S. capitalist system.
Princeton last week announced Jones has been appointed a visiting fellow in the Center for African American Studies and the Program in Science, Technology and Environmental Policy at the university's Wilson School.
Noliwe Rooks, associate director of the Center for African American Studies, told the Daily Princetonian Jones will also conduct research and host discussions on such subjects such as "the next phase of green jobs, environmental policy [and] environmental justice."
Jones explained in an official university statement he looks forward to "exploring solutions to our nation's toughest challenges with the students and scholars of Princeton."
"America is at a crossroads, facing economic and ecological crises," he said in the statement. "The next generation of job-creating, green solutions will be even more challenging to conceive. And they will be even more difficult to implement."

Jones, however, has previously led university protests and has made controversial remarks about college students.
Jones campus activism traces back to at least 1993, when he was a Yale law student. WND found a Boston Globe picture of Jones standing on the steps of a Harvard library with a caption reading he was on the seventh day of a hunger strike, urging Harvard students to protest against the Clinton administration's detention of 264 Haitian refugees with HIV at Guantanamo.
As the founder in 1999 of Bay Area Police Watch, which was accused of anti-police activities, Jones led multiple protests on California college campuses.
In April 1999, Jones helped lead more than 300 University of California-Berkeley students and community members in a protest vigil and hunger strike in support of the university's ethnic studies department, which was facing major budget cuts and the scaling back of courses.
Jones told the university's newspaper the vigil and attendant hunger strike was a critical point in the movement to defend what has been called the "systematic dismantling" of UC Berkeley's ethnic studies department.
"There are thousands of worthless people here signing off checks to the administration to get their worthless degrees," he said. "You have the sense to know that you've got to fight for what you (really want)."
"History has to be made by young people fighting for a new future," Jones continued. "You're living your history right here tonight."
Jones said budget and faculty cuts in the ethnic studies department signaled that the UC Berkeley administration is willing to do anything to "prevent you from becoming revolutionaries."
"What's at stake isn't a curriculum any more – it's a vision for a new generation," he said.
Jones in the 1990s was the leader and founder of a radical group, the communist revolutionary organization Standing Together to Organize a Revolutionary Movement, or STORM. The group's official manifesto, entitled "Reclaiming Revolution," boasted "we also saw our brand of Marxism as, in some ways, a reclamation."
STORM was founded in 1994 and disbanded in 2003.
"We agreed with Lenin's analysis of the state and the party," read STORM's manifesto. "And we found inspiration in the revolutionary strategies developed by Third World revolutionaries like Mao Zedong and Amilcar Cabral."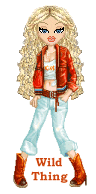 Wild Thing's comment......
Van Jones should be careful what he wishes for. He might actually get it.
Just what students need, more brain washing, turning out more Obama's and people like this Van Jones low life.

....Thank you Mark for sending this to me.


Mark
3rd Mar.Div. 1st Battalion 9th Marine Regiment
1/9 Marines aka The Walking Dead
VN 66-67


Posted by Wild Thing at March 3, 2010 05:48 AM
---
Comments
Their they are Black and Half-black or nothing and half of nothing is congruent with Nothing.

When jones resigned he did it in the dead of night Glenn Beck got the blame for it, but Beck just got to close to obama's inner circle, he had to go.
Posted by: Mark at March 3, 2010 11:58 AM
---
Van Jones should not complain about non-activists. He was thrown under the obama bus because of activist Tea Partiers protesting his appointment.
Posted by: TomR at March 3, 2010 12:04 PM
---
Mark, LOL hahahhahahaa

Tom, he sure was. I have yet to hear him complain about Obama.
Posted by: Wild Thing at March 4, 2010 02:22 AM
---
I know if I wasn't a conservative before, I sure was after college (mostly due to retards like him). If Van Jones think college is for making people revolutionaries, he's wasting their time and money.
Posted by: Anonymous at March 4, 2010 07:06 AM
---