« Senate Republican leader, Mitch McConnell of Kentucky Brushes Off White House Overture | Main | New Princeton Lecturer Van Jones Slammed Non-activist Students As 'worthless people' »
March 03, 2010
Keep America Safe Ad Demanding AG Eric Holder Reveal the Identity of "The Al-Qaeda Seven"
This is the new hard-hitting ad by Keep America Safe, which urges Americans to call Attorney General Eric Holder's office and demand that he reveal the identity of what they call, "the Al-Qaeda Seven."
These are seven of the nine Justice Department employees hired by Holder who have represented terrorists in the past. Two of the nine have been revealed. But for some reason, Holder refuses to reveal who the other seven are.
The ad opens with an interesting clip of Holder in 2008 - before Obama was elected - saying that the time was drawing close when "an America run by progressives is about to happen. We are going to be looking for people who share our values."
Eric Holder phone number 202-514-2000
If you would like to call him and tell him advocates for terrorist detainees do not Keep America Safe.
.
Sen. Grassley (R-Iowa) On Al Qaeda Lawyers At DOJ
The most recent installment was a remarkable and belated five-page letter from Attorney General Eric Holder to Rep. Chuck Grassley, R-Iowa, acknowledging that at least nine attorneys in the U.S. Department of Justice represented terrorist detainees before joining the Obama administration.

.
Rep. Pete King (R, NY) Talks About Holder's Al Qaeda Nine
.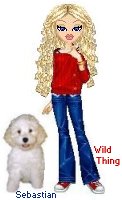 Wild Thing's comment........
Rep. King is right on. Holder and all his liberal commie defenders are traitors to this country. ... It breeds more hate and strengthens the recruiting arms of Al Qaeda.
DOJ: Department of Jihad! The Justice Department employs nine lawyers previously involved in the defense of terrorist detainees. This is a colossal conflict of interest. Just whose side are they on?
From the Mark Levin Show: We have a serious problem with our Justice system. Lawyers from the Justice Department are being recommended by Attorney General Holder and they don't have America's best interest in mind. If they did, why would they be weakening us in terms of national security and defense? They are setting policy on how we should fight and try terrorists. Mark also talks about how the ACLU is running the Department of Justice and hurting our society.
"Freedom is never more than one generation away from extinction. We didn't pass it to our children in the bloodstream. It must be fought for, protected, and handed on for them to do the same, or one day we will spend our sunset years telling our children and our children's children what it was once like in the United States where men were free." ~ President Ronald Reagan
Posted by Wild Thing at March 3, 2010 05:47 AM
---
Comments
Eric Holder, like obama, is a Marxist. He will line the DOJ with sympathetic radical lawyers(which are not difficult to find). They are turning the trials of the Gitmo terrorists into a costly circus. Too bad these terrorists were not shot when they were captured.
Posted by: TomR at March 3, 2010 12:01 PM
---
Yeah, talk about a conflict of interest this has got to be a prime example of democrat theivery, double speak and total hypocrisy.
Posted by: Mark at March 3, 2010 12:18 PM
---
Tom, I agree sooo much. It would be so much better for our troops too if they could just shoot the terrorists.

Mark, you said it, double speak is a good way of saying what it is.
Posted by: Wild Thing at March 4, 2010 02:24 AM
---