« Senate Receives 200K Letters Regarding Hate Bill Section S. 909 | Main | Muslim Brotherhood: "Obama's Egypt trip 'useless'" »
May 09, 2009
"Currihee" Shout Out by General Petraeus Awakens 101st Air Borne Wounded Soldier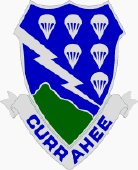 Lt. Brian Brennan was severely wounded in Iraq and faced unbeatable odds but, as David Martin reports, he made a remarkable recovery with a little help from a special Cherokee word...........CURRAHEE !!!!
Thier motto "Currahee!" is an Indian word for "stand alone" which had significant meaning for paratroopers as they parachute behind the lines and are always surrounded.
"Currahee, my brothers, I stand alone with you."
A Soldier's Miracle
Lt. Brian Brennan is a walking, talking miracle. There are no other words for it. One year ago today, he lost both his legs to a roadside bomb in Afghanistan, and now his mother is watching him learn to run all over again.
The 44 pounds of explosives which tore off his legs and killed three fellow soldiers in the 101st Airborne Division also left Brennan with a brain injury so traumatic there seemed little hope for recovery.
"He didn't wake up," said Joanne, his mother. "That's when the real terror struck us all. Oh my, he may never wake up. They said on scale of 1 to 10, 1 being the worst, he was a 1."
Then one day last June he had a visitor.
"It was a very, very grim situation, very tough one," said General David Petraeus.
Petraeus, who once commanded the 101st Airborne, tried the usual words of encouragement.
"Hang tough, big guy," he said. "Your troopers need you back out there."
But Petraeus' four stars carried no weight.
"There was absolutely no response whatsoever," Petraeus said.
"Did you think there was any hope?" Martin asked.
"Not really," Petraeus said.
"I see his beautiful blue eyes but he's staring straight right through me, and he doesn't know who I am and he doesn't know I'm there," Joanne said.
Petraeus turned to leave, then decided to give it one last try.
"I just decided to shout out 'Currihee.'"
That's right, "Currihee." It's a Cherokee Indian word that the was the motto for the famous "Brand of Brothers" regiment in the 101st.
"We counted 'One, two, three, Currihee,'" Petraeus said.
"That's when he kind of sat up in the bed as best as he could," said Brennan's dad Jim.
"Like saying, 'I'm in here, I'm in here,'" Joanne said.
"All of a sudden, the lieutenant, his stumps are banging up and down on the sheets," Petraeus said. "His head is moving around and very clearly responding to his unit's nickname."
"Everybody in the facility was clapping and crying," Joanne said. "The doctors who had been working on him and giving us all the bad news came running down the hall, 'We heard, we heard.'"
For three weeks, he had not responded to the voices of his family, but that Band of Brothers motto brought him back from the living dead.
"It's just so awesome to be part of that historic unit," Brennan said. "It's just always in the back of my head."
"And then it came to the front," Martin said.
"Yes it did," Brennan said.
"After that, he just every day got a little better, a little better, a little better," Jim said.
Just last week, Petraeus introduced Brennan as the unsung hero of the New Jersey Hall of Fame. That walk across the stage brought the house down, and overwhelmed his father.
"I know how tough he is," Jim said. "If there was anybody in this world who could do it, he was the one."
Less than a year after being comatose and unresponsive, he delivered an acceptance speech to a crowd of 2,000.
And guess what happened next.
"One, two, three, Curihee," shouted the crowd.
Know what Currihee means?
It means "stand alone." How perfect is that?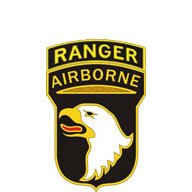 1st Lt. Brian Brennan, a 23 year old Howell resident and graduate of Howell High School, N.J., and The Citadel, was severely injured on May 7, 2008 from an IED attack, while leading a patrol in Afghanistan.
Brian had been in Afghanistan for only two months when an IED exploded under the Humvee that he and four other men were traveling in. Brian and the gunner, Spc. Ryan Price of California, were the only ones to survive. However, they suffered similar fates.
Brian was found in cardiac arrest. If not for the quick response of his fellow soldiers, Brian's story might have a different ending.
Brian was transferred to a field hospital, where it was found that he had sustained an acute brain injury, a collapsed lung, internal bleeding, a ruptured spleen, multiple compound fractures of his left arm, fractured shoulder blade and pelvis, and a shattered femur bone. In addition, both of Brian's legs had to be amputated. It is truly a miracle that Brian survived his injuries.
Once Brian regained consciousness he was transferred to James A. Haley Veterans Hospital in Tampa, Florida, which specializes in traumatic brain injuries, to begin his rehabilitation. Brian was fitted with prosthetics and is currently re-learning to walk. Brian has made remarkable strides in his recovery due to his determination and positive attitude, but he has a long rehabilitative process ahead of him.
.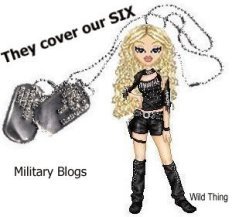 Wild Thing's comment........

Thank you God! God bless Lt. Brian Brennan and his family and General Patraeus.
God Bless Soldiers everywhere for putting THEIR lives on the line to protect us ALL from terrorism!
General Patraeus has also been saved by miracles:

Twice, accidents almost ended his career, or even his life. In 1991, as a battalion commander at Fort Campbell, Ky., he was shot in the chest with an M-16 rifle when a soldier tripped during a training exercise. Rushed into surgery at Vanderbilt University Medical Center in Nashville, he underwent five hours of surgery by Bill Frist, who a decade later became Senate majority leader. While skydiving in 2000, Petraeus survived the abrupt collapse of his parachute 60 feet up. His shattered pelvis was reassembled with a plate and long screws.
Posted by Wild Thing at May 9, 2009 05:55 AM
---
Comments
We have some fantastic leaders in our Military. General Patraeus is one of them. Just shows you how deeply set Unit Pride really is and how deeply committed this young man is to the 101st.
Outstanding story.
Posted by: Mark at May 9, 2009 07:38 AM
---
Thank you so much for this story Chrissie. What courage!!! I did not know That about Gen Patraeus...
Posted by: James M at May 9, 2009 08:55 AM
---
Amazing!! Simply Amazing.
Posted by: BobF at May 9, 2009 11:36 AM
---
Miracles do happen. Sometimes they just need a little push like a lot of faith, and a code word. I hope Lt Brennan's recovery continues well.
Gen Petraeus is the kind of leader all soldiers hope for. If the politicians get out of the way these leaders and their troops will accomplish amazing things.
Posted by: TomR at May 9, 2009 12:37 PM
---
God bless both Lt. Brennan and General Petraeus. It's a bond of brotherhood very few will understand.
And Crispin Crispian shall ne'er go by from this day until the ending of the world but we in it shall be remembered. We few, we happy few, we band of brothers, For he today who sheds his blood with me shall be my brother, Be he ne'er so vile, this day shall gentle his condition, and gentlemen in England now abed shall think themselves acursed they were not here, and hold their manhoods cheap whilst any speaks, that fought with us upon St. Crispin's day!
Posted by: Jack at May 9, 2009 03:55 PM
---
Mark, I agree, the whole story really got
to me. General Patraeus is such an awesome
leader and truly loves those serving.
And Lt. Brennan is an inspiration, he will
touch many lives in the future as he has
already done.
Posted by: Wild Thing at May 9, 2009 07:09 PM
---
James M., I never did either, it was really
interesting to learn that about General
Patraeus.
Posted by: Wild Thing at May 9, 2009 07:12 PM
---
BobF., it really had me crying when I read
about this hero and what the Gen. did.
Posted by: Wild Thing at May 9, 2009 07:14 PM
---
Tom, I agree so much. I always felt that
poliicians should not be allowed to get
anywhere near saying what our military
should do. Just tell the military to do
what needs to be done for whatever the
objective is and let them do their thing.
They are the experts.
Posted by: Wild Thing at May 9, 2009 07:17 PM
---
Jack, beautifully put, thank you.
Posted by: Wild Thing at May 9, 2009 07:20 PM
---
Wonderful story! I have the privilage of living near the WW 2 paratrooper training camp in the shadow of Currahee mountian. The mountain is still used by the Habersham High Angle Rescue Team and others to perfect skills needed to serve the sick and injured. What a brotherhood!!
Posted by: Bob Aldis at May 10, 2009 08:36 AM
---