« No Time for Sergeants ~ LMAO | Main | Obama's Deck Stacked in Billed 'open' Forum »
March 30, 2009
To All Democrats From The Marines!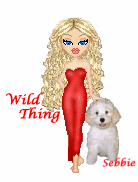 Wild Thing's comment.......
God bless the Marines and all our troops in all the branches of service.
The person that had this video at YouTube also had some great quotes when I clicked on their profile page, I wanted to share them with you.

"This is a party. The Republican Party is a party for FREE men, not for blind followers, and not for conformists."
--Barry Goldwater--
"The good lord raised the mighty Republic to be a home for the brave and to flourish as the land of the free -- not to stagnate in the swampland of collectivism, not to cringe before the bullying of communism."
--Barry Goldwater
"We Republicans seek a government that attends to its inherent responsibilities of maintaining a stable monetary and fiscal climate, encouraging a free and a competitive economy and enforcing law and order. Thus do we seek inventiveness, diversity, and creative difference within a stable order, for we Republicans define government's role where needed at many many levels-- preferably, though, one of the closest to the people involved."
--Barry Goldwater
"Freedom is a fragile thing and is never more than one generation away from extinction. It is not ours by inheritance; it must be fought for and defended constantly by each generation, for it comes only once to a people. Those who have known freedom, and then lost it, have never known it again."
--Ronald Reagan
"The house we hope to build is not for my generation but for yours. It is your future that matters. And I hope that when you are my age, you will be able to say as I have been able to say: we lived in freedom. We lived lives that were a statement not an apology."
--Ronald Reagan...February 6, 1911 - June 5, 2004

......Thank you SSGT Steve

SSgt Steve
1st MarDiv, H Co., 2nd Bn, 5th Marine Regiment
2/5 Marines, Motto: "Retreat, Hell"
VN 66-67
Posted by Wild Thing at March 30, 2009 07:42 AM
---
Comments
Damn, they left out Murtha. Still a good video. I hope those named in it get to watch it.
Posted by: TomR at March 30, 2009 12:42 PM
---
Excellant, but they probably won't watch it. If they did it would go way over their heads because this bunch are dummer than dirt.
Posted by: Mark at March 30, 2009 04:22 PM
---