« Obama's Deck Stacked in Billed 'open' Forum | Main | Spring Training and the Wounded Marines »
March 30, 2009
A Little Humor Break
Stuff Your Own Teddy Bear
This is from one of our Shows, San Diego Living. Ruben usually goes out into the field and does live shots from community locations.. Today he is building a bear.. but his technique is... interesting to say the least. We spoke with him afterwards he had NO IDEA he was doing what he did..
Wait for it.. and look at the expressions of the Co-Hosts during the double video box.. LOL..
.
The Reality Fairy
A beautiful fairy appeared one day to a destitute refugee outside an Illinois immigration office.
'Good man,' the fairy said, 'I've been sent here by President Obama and told to grant you three wishes, since you just arrived in the United States with your wife and three children.'
The man told the fairy.. 'Well, where I come from we don't have good teeth, so I want new teeth, maybe a lot of gold in them.'
The fairy looked at the man's almost toothless grin and -- PING ! -- he had a brand new shining set of gold teeth in his mouth!
'What else?' asked the fairy, 'two more to go.'
The refugee claimant now got bolder. 'I need a big house with a three car garage in Springfield on the water with eight bedrooms for my family and the rest of my relatives who still live in my country. I want to bring them all over here . .. .... and -- PING ! -- in the distance there could be seen a beautiful mansion with a three car garage, a long driveway, a walkout patio with a BBQ in an upscale neighborhood overlooking the lake.
'One more wish', said the fairy, waving her wand.
'Yes, one more wish. I want to be like an American with American clothes instead of these torn clothes, and a baseball cap instead of this turban. And I want to have white skin like Americans . .. . and -- PING! -- The man was transformed, wearing worn out jeans, a St Louis Cardinal's T-shirt and a baseball cap. He had his bad teeth back and the mansion had disappeared from the horizon.
'What happened to my new teeth?' he wailed. 'Where is my new house?' .
The fairy said 'Tough, Mac, Now that you are a White American, you have to fend for yourself.'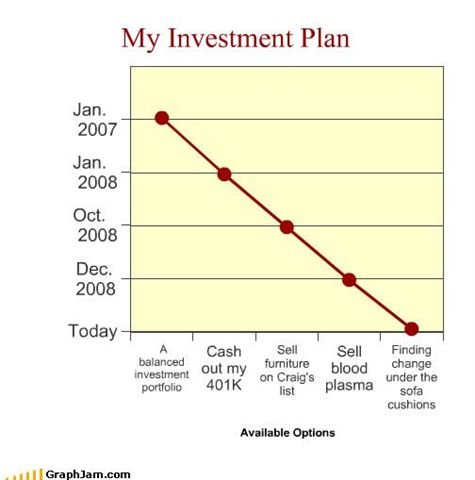 ......Thank you RAC for sending these to me.

RAC has a website that is awesome. 336th Assault Helicopter Company

13th Combat Aviation Battalion - 1st Aviation Brigade - Soc Trang, Republic of Vietnam



.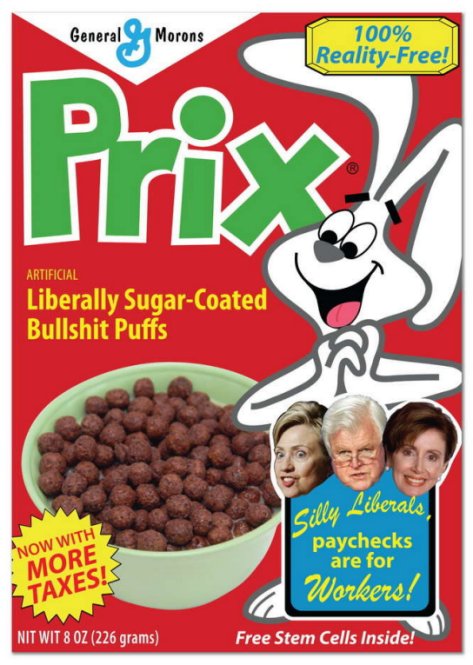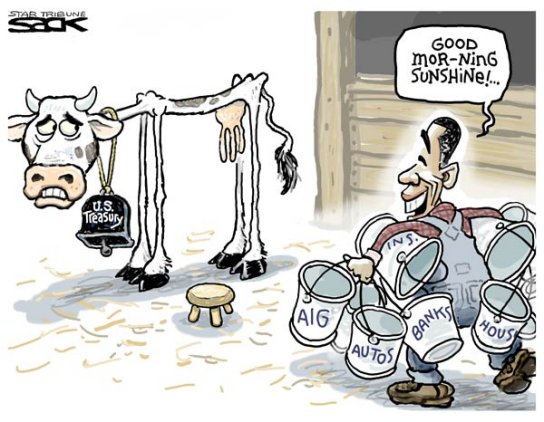 .... Thank you John for sending these to me.

John
US Navy
62-68



.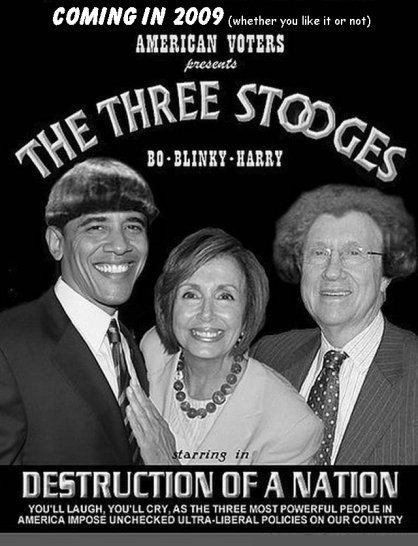 .....Thank you Chief for sending this to me.

Chief Petty Officer
BM-0164-Assault Boat Coxswain
Vietnam 1964- 1970
1970-1988 US Coast Guard

.

I became confused when I heard these terms with reference to the word 'service'.
Internal Revenue 'Service'
U.S. Postal 'Service'
Telephone 'Service'
Cable 'Service'
Civil 'Service'
Customer 'Service'
State, City & County Public 'Service'
This is not what I thought 'service' meant.
But today, I overheard two farmers talking, and one of them said he had hired a bull to come 'service' a few cows.
BAM!!! It all came into focus. Now I understand what all those 'service' agencies are doing to us.
I hope you are now as enlightened as I am.
.
When Democracy Becomes Tyranny

I STILL get to vote.

.
DOD Briefing
The Department Of Defense briefed the president this morning. They told Pres. OBAMA that 2 Brazilian soldiers were killed in Iraq. To everyone's surprise, all the color drained from Obama's face. Then he collapsed onto his desk, head in his hands, visibly shaken,almost in tears.
Finally, he composed himself and asked, 'Just how many is a brazilian?'
This is especially poignant since he obviously has no understanding of billion or trillion either.
.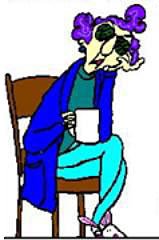 BAIL EM OUT!????


Hell, back in 1990, the Government seized the Mustang Ranch brothel in Nevada for tax evasion and, as required by law, tried to run it. They failed, and it closed. Now we are trusting the economy of our country and the banking system to the same nit-wits who couldn't make money running a whore house and selling whiskey!

....Thank you Mark for sending these to me.

Mark
3rd Mar.Div. 1st Battalion 9th Marine Regiment
1/9 Marines aka The Walking Dead
VN 66-67



.
Extractions from Military manuals, pubs, etc.
"AIM TOWARDS THE ENEMY." -Instruction printed on US Rocket Launcher
"WHEN THE PIN IS PULLED, MR. GRENADE IS NOT OUR FRIEND." -US Marine Corps
"CLUSTER BOMBING FROM B-52s IS VERY, VERY ACCURATE. THE BOMBS ARE
GUARANTEED TO ALWAYS HIT THE GROUND." -U.S.A.F. Ammo Troop.
"IF THE ENEMY IS IN RANGE, SO ARE YOU." -Infantry Journal
"A SLIPPING GEAR COULD LET YOUR M-203 GRENADE LAUNCHER FIRE WHEN YOU LEAST
EXPECT IT. THAT WOULD MAKE YOU QUITE UNPOPULAR IN WHAT'S LEFT OF YOUR UNIT
." -Army's magazine of prevention maintenance
"IT IS GENERALLY INADVISABLE TO EJECT DIRECTLY OVER THE AREA YOU JUST
BOMBED." -US. Air Force manual
"TRY TO LOOK UNIMPORTANT; THE ENEMY MAY BE LOW ON AMMO." -Infantry Journal
"TRACERS WORK BOTH WAYS." -U.S. Army Ordnance
"FIVE-SECOND FUSES ONLY LAST THREE SECONDS." -Infantry Journal
"BRAVERY IS BEING THE ONLY ONE WHO KNOWS YOU'RE AFRAID." -David Hackworth
"IF YOUR ATTACK IS GOING TOO WELL, YOU'RE WALKING INTO AN AMBUSH."
-Infantry Journal
"NO COMBAT-READY UNIT HAS EVER PASSED INSPECTION." -Joe Gay
"ANY SHIP CAN BE A MINESWEEPER....ONCE." -Anon
"NEVER TELL THE PLATOON SERGEANT YOU HAVE NOTHING TO DO." -Unknown Marine
Recruit
"DON'T DRAW FIRE; IT IRRITATES THE PEOPLE AROUND YOU." -Infantry Journal
"IF YOU SEE A BOMB TECHNICIAN RUNNING, TRY TO KEEP UP WITH HIM." -U.S.A.F.
Ammo Troop

....Thank you Lynn for sending this.
.
Obama's Sharp Parot!....LOL I love these jokes!
So, Obama walks into a bar with a parrot on his shoulder.
Bartender asks, "Hey, where did you get that thing?"
Parrot says....Kenya, they're all over the place.


....Thank you Tom for sending this to me.

Tom
US Army Aviation
Vietnam 1966-68
US Army Special Forces
1970-72



.
New Tool for Men

....Thank you Jack for sending this to me.

Army Combat Engineers
Quang Tri & Chu Lai '68 -'69
67-69

Jack's blog is Conservative Insurgent

Posted by Wild Thing at March 30, 2009 07:47 AM
---
Comments
Humor, makes the day better. We are going to need lots of humor the next few years.
Posted by: TomR at March 30, 2009 11:24 AM
---
Yeah humor would be nice if it wasn't so bad. I fear its only going to get worse.
Posted by: Mark at March 30, 2009 04:12 PM
---
Thanks to all of you that shared these.
Posted by: James M at March 31, 2009 06:05 AM
---