« Obama Gaffe Hall Of Fame | Main | Muslim believer Obama Makes Has His Dog, Bo, Flown Separately on Osprey Helicopter to Martha's Vineyard for Obama Vacation »
August 11, 2013
Sacramento MUSLIM Man on "Mission from Allah" Stabs Hardware Store Employee 17 Times
Man who killed Ace hardware employee was on "mission from Allah," deputy DA says

Daymond Agnew was following Allah's direction when he ended up at an Ace hardware store.
The killer had spray-painted his face silver and black because he believed Allah favored the Raiders.
A 34 year-old Sacramento man who said he was "on a mission from Allah" went to an Ace Hardware store and stabbed an employee 17 times.

A 34-year-old Sacramento man who went to an El Sobrante hardware store on a "mission from Allah to help people" before fatally stabbing an employee 17 times was arraigned on murder charges Tuesday, prosecutors say.
Daymond Agnew, charged with murder with use of a knife in Sunday's slaying of 49-year-old Daniel Joseph Stone, of Pinole, at Oliver's Ace Hardware, did not enter a plea and was ordered to return to the Richmond courthouse on Aug. 13 with a public defender.
Agnew has been held in County Jail on $1.3 million bail since prosecutors say that — by sheer coincidence — he was captured in the store owner's family home, located not far from the store at 4071 San Pablo Dam Road.
According to witnesses, surveillance video and the defendant's own account, Agnew went to the store and walked up to Stone and a customer as they were discussing a paint purchase, deputy district attorney Mary Knox said. After Stone told Agnew that he would help the customer on his own, Agnew used the store's spray paint to paint his face in Oakland Raiders' silver and black because the football team is "in favor with Allah," Knox said.
Agnew stabbed Stone at least once in the store after Stone told colleagues to call 911, Knox said. Agnew allegedly stabbed Stone many more times outside the store before running to a nearby creek.
By way of the creek, Agnew ended up in the backyard of the home of the store owner, Richard Oliver, who had just received the call about the attack on his employee, Knox said. Oliver, who was with his wife and son, fled the residence and called police to their home.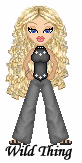 Wild Thing's comment....................
A Muslim, so shall we wait to hear from the so called non violent Muslims to see what they have to say.
Posted by Wild Thing at August 11, 2013 12:55 AM
---